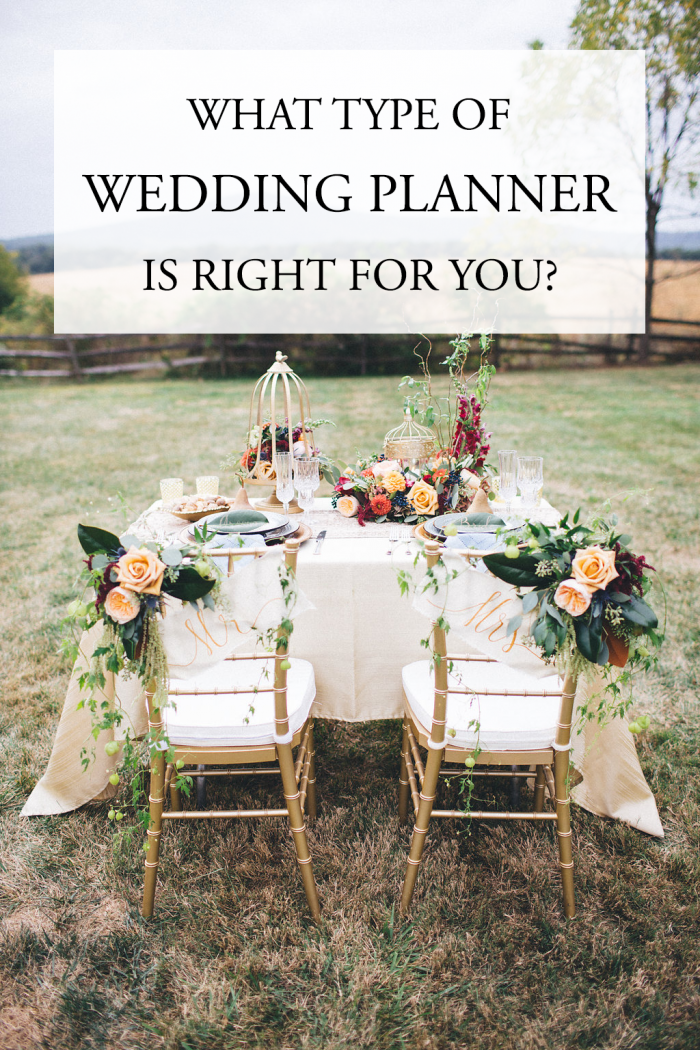 photo by Marina Mauletkali Photography
If you ask most couples what the best investment for their wedding was, they'll likely say their photographer followed quickly by their wedding planner or coordinator. We are firm believers that all couples should hire a wedding planner so, at the very least, they'll have a pro to handle all the day-of details. Most planners fall into one of the following categories: full-service planner, month-of and day-of coordinator, in-house coordinator, and wedding designer. Since every couple requires something different when it comes to planning their big day, we've broken down the key responsibilities of each so you can decide what type of wedding planner is right for you!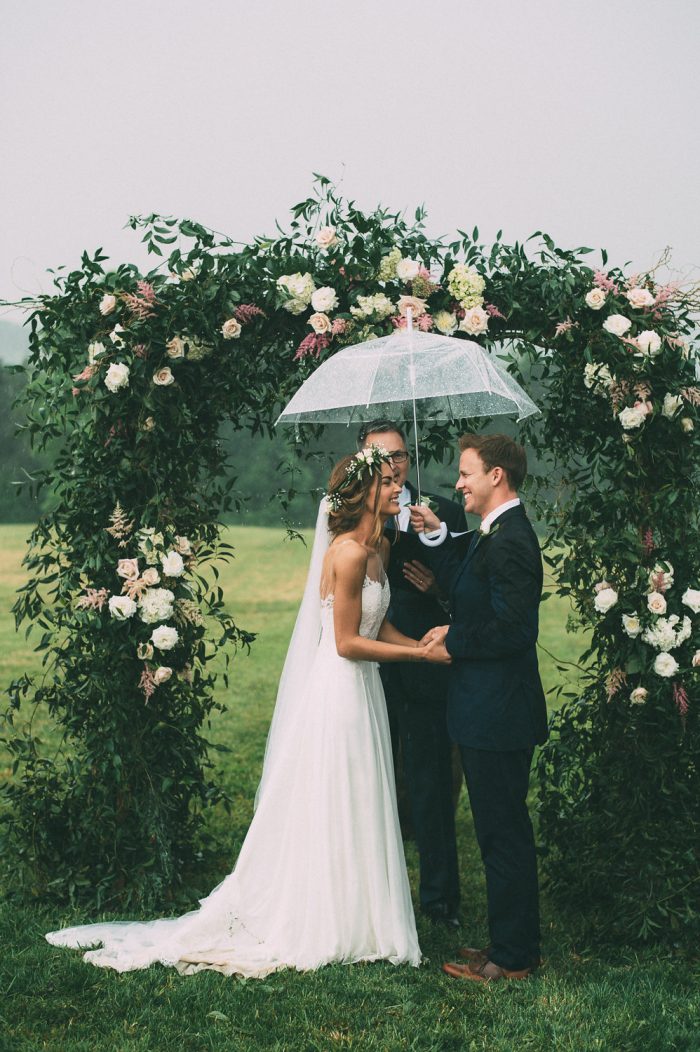 photo by The Image Is Found
Full-Service Planner
A full-service wedding planner is ideal for couples who do not have the time, resources, or desire to plan every detail of their wedding; couples who are planning a destination wedding; and couples who want to have a multi-day celebration. As the name suggests, a full-service wedding planner plans every detail, from start to finish. They refer and negotiate vendors to put together your dream team, attend appointments, tastings, and site visits, and help set your budget. They help create a cohesive design, plan the layout for your ceremony and reception, and create a timeline for all wedding-related events. When the big day (or weekend) arrives, they manage any pre-wedding activities, the rehearsal, and the actual wedding day to ensure everything runs smoothly. If you want total peace-of-mind that every detail of your wedding will be handled — and every unexpected situation managed — by a professional, a full-service planner is the perfect choice for you!
You should hire a full-service wedding planner as soon as possible because you'll want them involved in every decision from the beginning. They will have insights and advice for venues and vendors that you might not know, and it'll save a lot of time, headaches, and money if you trust their expert recommendations. The best planners are sure to book up quickly, so read up on these pro tips and go find your perfect planner!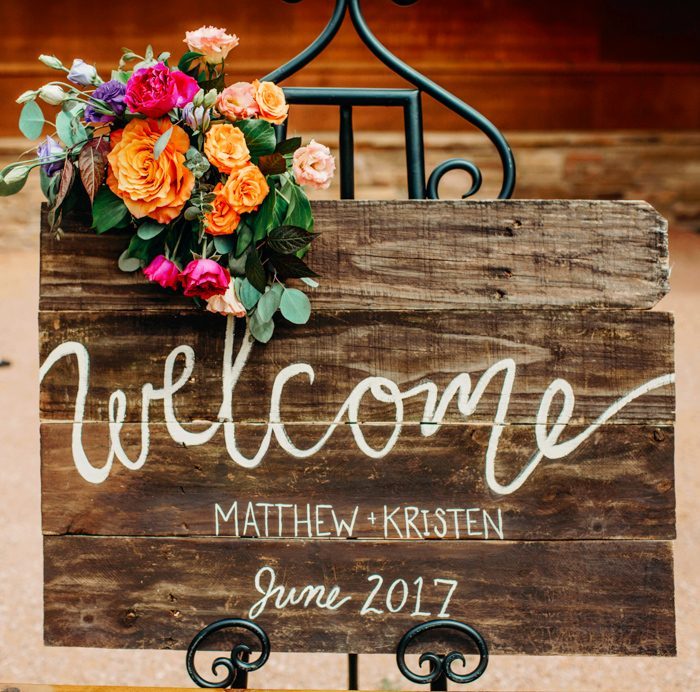 photo by Shannon Lee Miller
Month-Of or Day-Of Coordinator
A month-of or day-of wedding coordinator is highly recommended for couples who want to take charge of planning their wedding, or who have limited budget, but want a pro to tie up the loose ends during crunch time. A month-of or day-of coordinator begins working with you at least 4-6 weeks before the big day to get familiar with your plans and determine what details need to be finished. They will do a final walk-through of the ceremony and reception sites, confirm all vendor contracts, create a detailed timeline, and manage both the rehearsal and the wedding day. If you and your fiancé are well-organized, skilled at making a budget, and have an eye for design, a month-of- or day-of coordinator is the perfect option for you. We cannot say enough that every couple should hire a coordinator to manage the rehearsal and wedding day to ensure all your hard works goes off without a hitch. It's a small investment that will pay off big time when you're able to fully enjoy your wedding day!
You should hire a month-of or day-of coordinator 6-8 months in advance of your wedding day. Although the bulk of their work will happen in final weeks of planning, some coordinators may want to check in with you along the way — and some may even provide vendor recommendations or advice if you ask. Either way, you don't want to be scrambling at the last minute to find a coordinator and run the risk of settling for someone who doesn't vibe with your vision (or with you).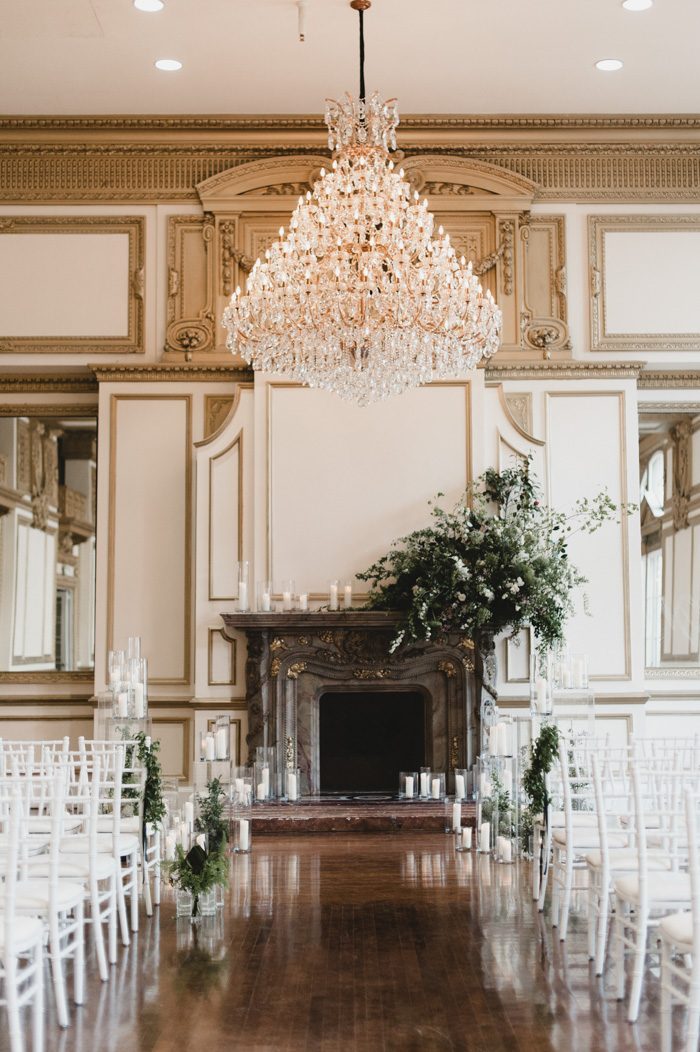 photo by Carina Skrobecki
In-House Coordinator
An in-house coordinator is a good option for couples who want extra assurance that the venue is managed on the wedding day but should not be considered a replacement for an outside planner or coordinator. An outside planner or coordinator manages everything at the venue, interacts with all your vendors, and keeps you and your wedding party on schedule while an in-house coordinator just manages the venue. They ensure the ceremony are/or reception spaces are in good condition, any in-house decor items (tables, chairs, or linens) are available, and their in-house catering team is on schedule. Keep in mind: an in-house coordinator works for the venue, not for you. So, while some might be willing to lend a hand on smaller wedding day details, they will not be focused on your timeline, your outside vendors, or your personal needs. If your budget is tight and you have to pay an extra fee for an in-house coordinator, we recommend prioritizing an outside planner or coordinator instead. If an in-house coordinator is included with your venue, hire an outside planner or coordinator anyway! Trust us, you will not regret hiring a pro who is focused on you — not just your venue — on your big day.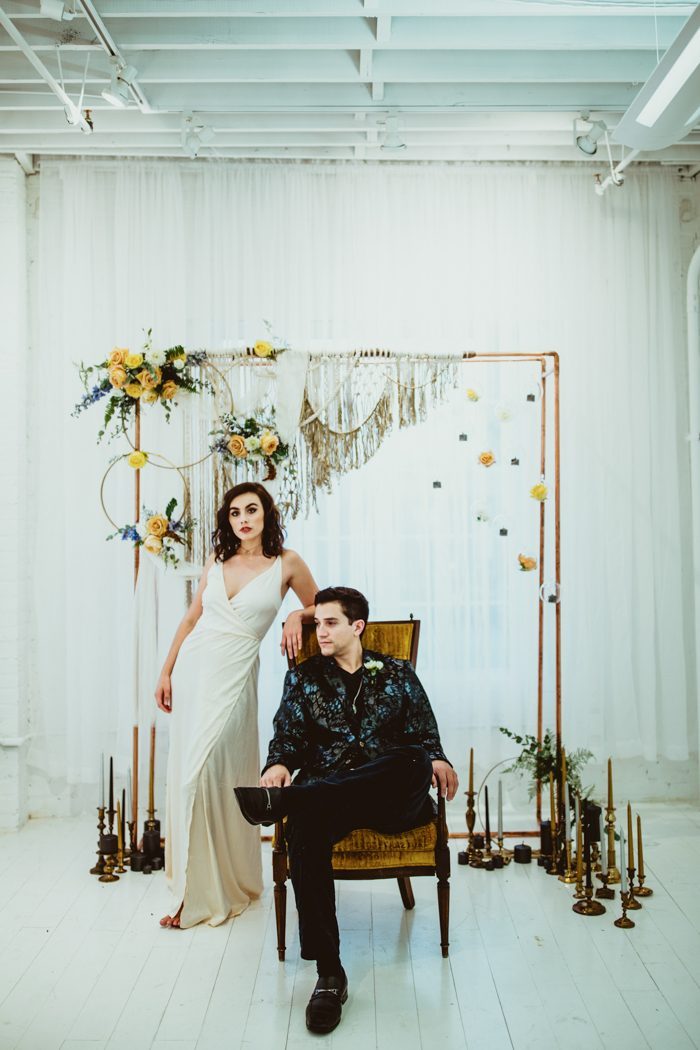 photo by Brandi Potter Photography
Wedding Designer
A wedding designer is perfect for couples who need help determining the look and feel of their wedding day or couples who want to pull off a particular theme but aren't sure how to do it. A wedding designer assists with every aesthetic detail from color palette to tablescapes to lighting. They will attend site tours to help create a floor plan and ensure efficient flow, manage your decor budget, curate all decor items, and ensure all decor is properly placed on your wedding day. Some full-service wedding planners are also experienced wedding designers, so you should double-check before hiring an additional designer. If your wedding is purely floral-focused, a floral designer might be sufficient in providing guidance on centerpieces, ceremony arrangements, and miscellaneous bouquets. But, if you need help with the entire vision of your wedding and don't want to sweat any of the decor details, a wedding designer is the way to go!
You should hire a wedding designer as soon as possible. Just as with your wedding planner, you'll want your wedding designer involved in every decision from the beginning. They will likely have a list of preferred vendors, such as florists and rental companies, which you'll also want to review and book as soon as possible.
Now that you know what type of wedding planner you need, check out these helpful resources:
5 Steps for Making a Wedding Mood Board
Quiz: Find Out What Wedding Venue Type is Right for You
6 Ways to Get Your Groom Involved in the Wedding Planning Process
Why You Don't Need to Feel Guilty About Your Wedding Guest List