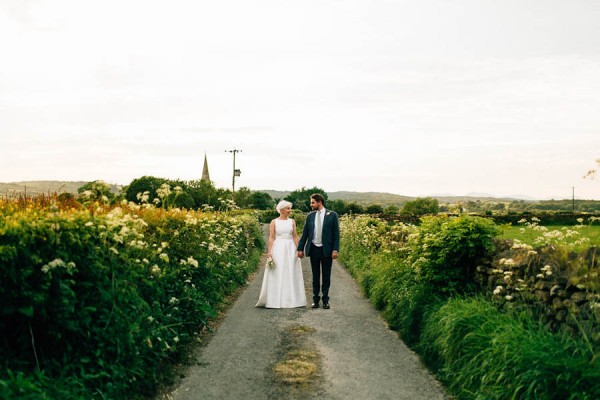 Kitty and Ben's English wedding is truly unique in that it combined all of the elements they love and managed to create a cohesive and beautiful day. The bride's vintage vibes met traditional Jewish customs added with bohemian outdoor elements and a touch of glamour — see, we told you it was totally unique! But the unconventional celebration couldn't have been more chic, and luckily Haydn Rydings Photography documented every petal, every laugh, and every bit of love throughout the exceptional day.
The Couple:
Kitty and Ben
The Wedding:
Storrs Hall Hotel, Cumbria, England
The Inspiration:
No single theme, just lots of colours we both like.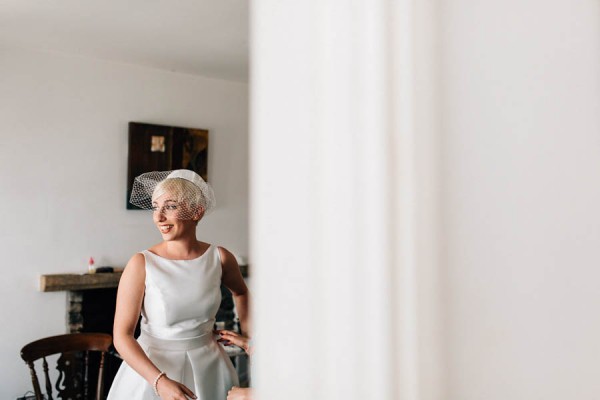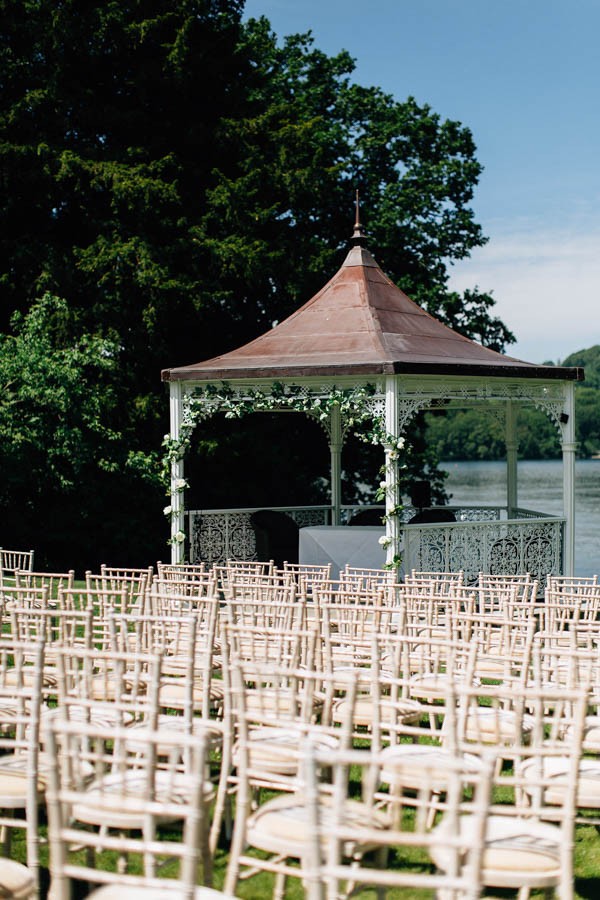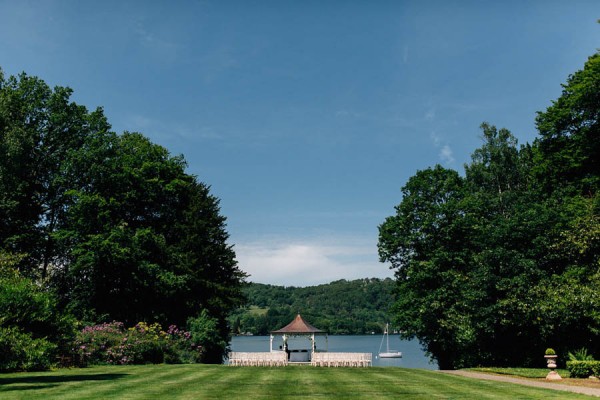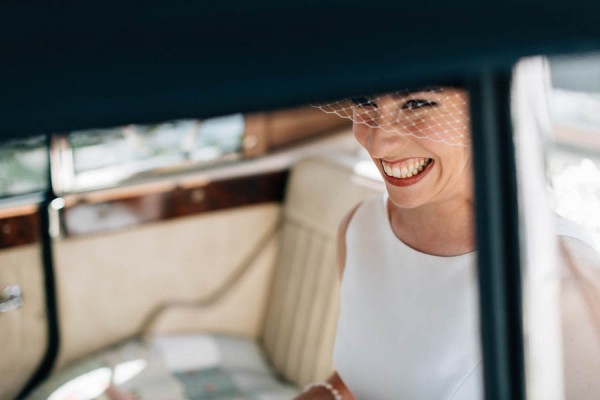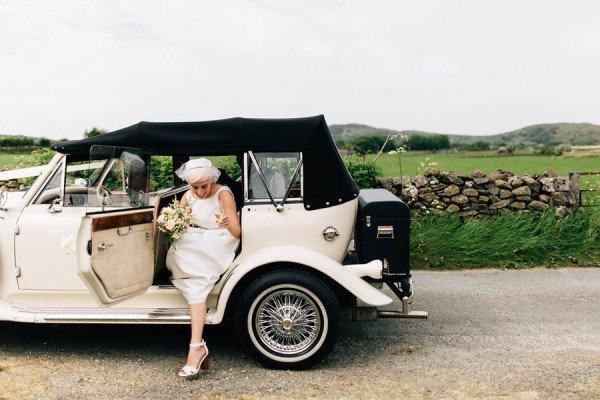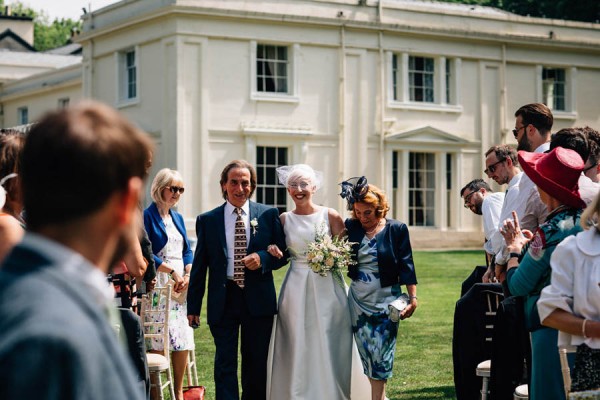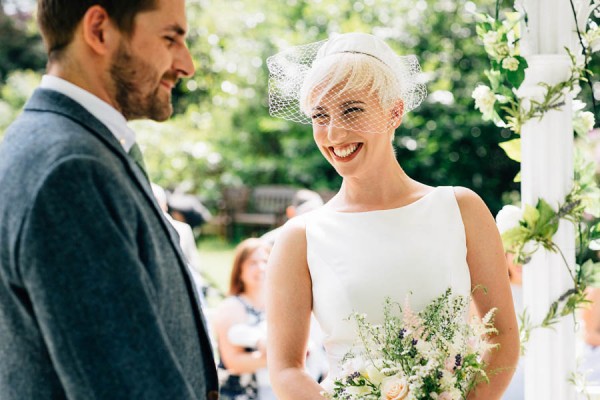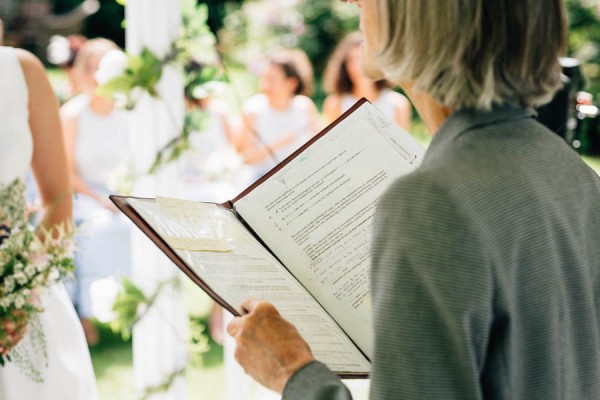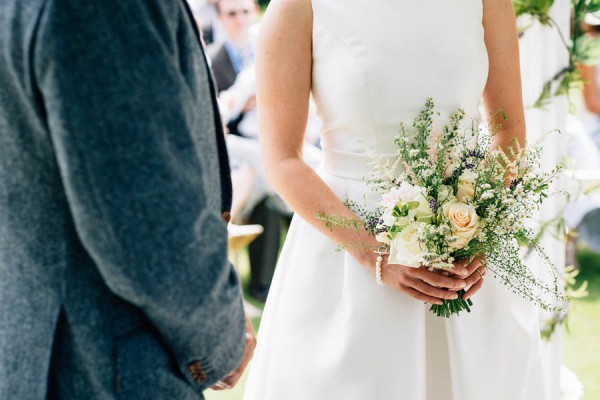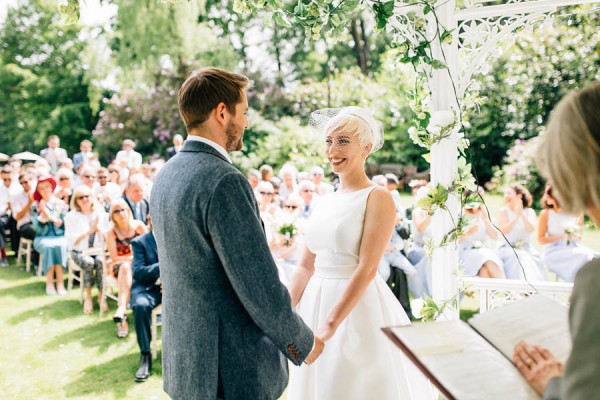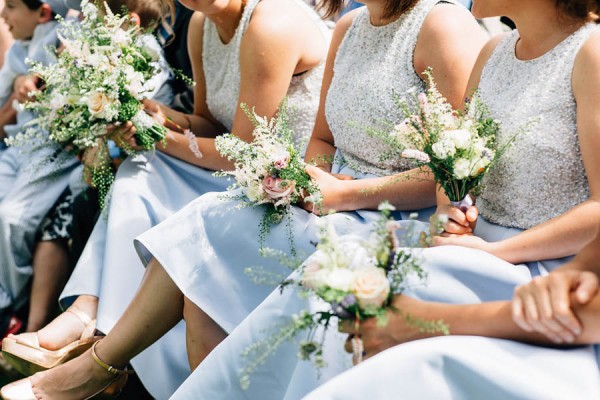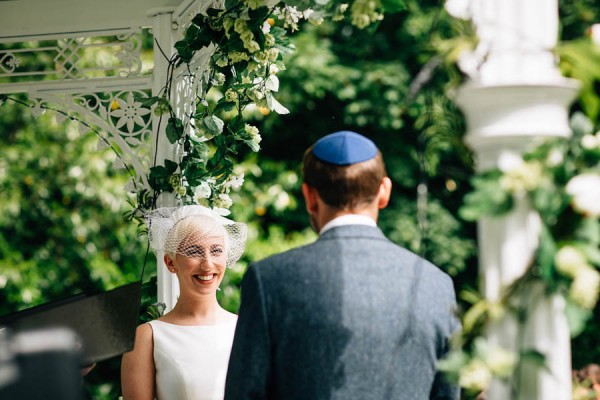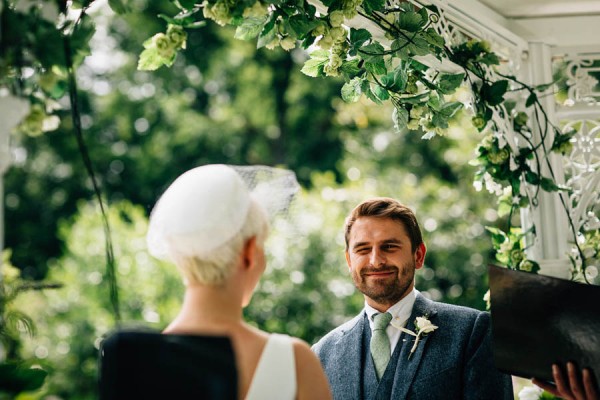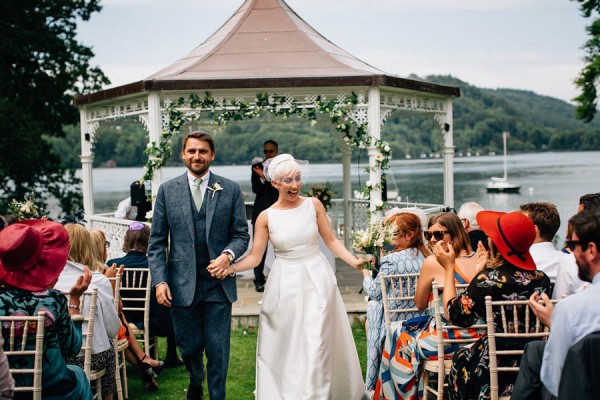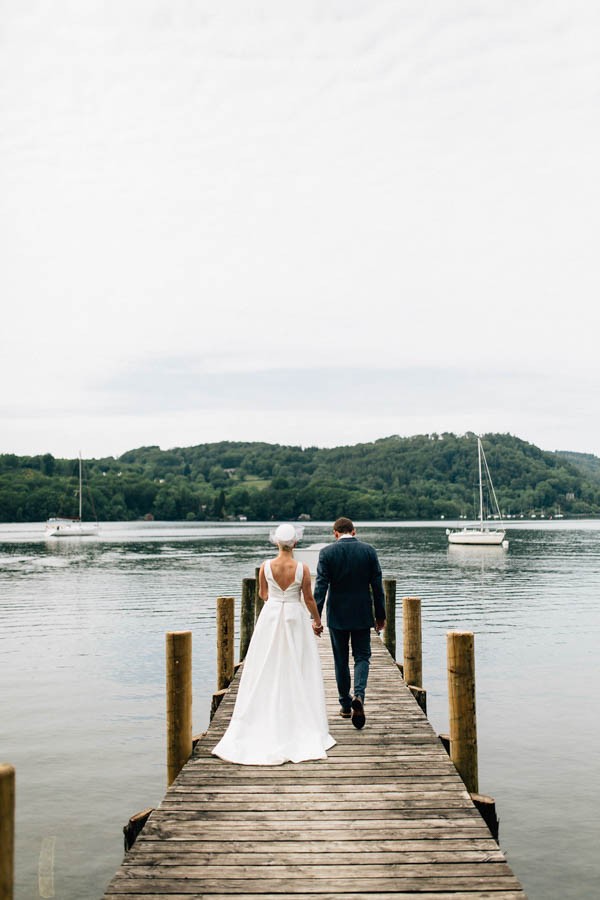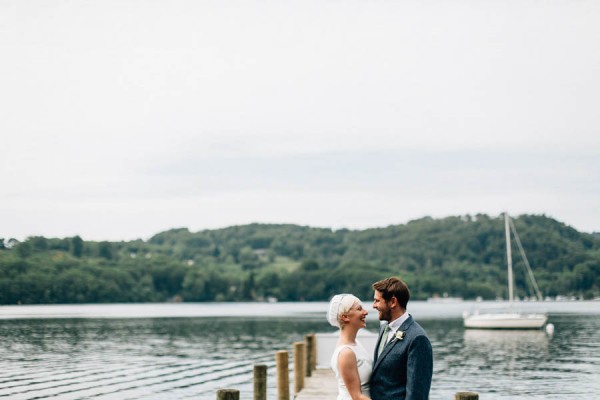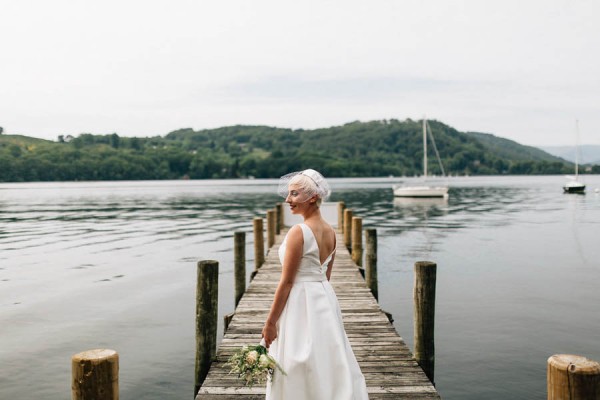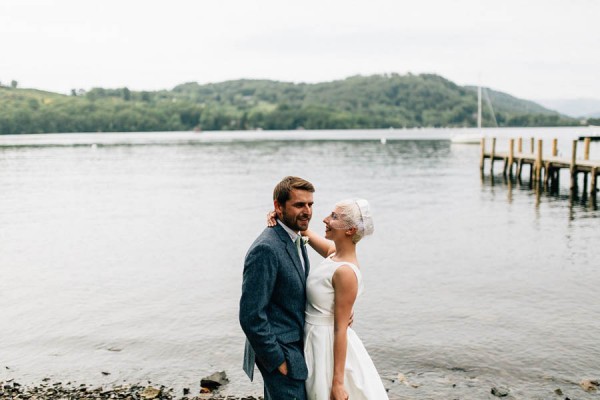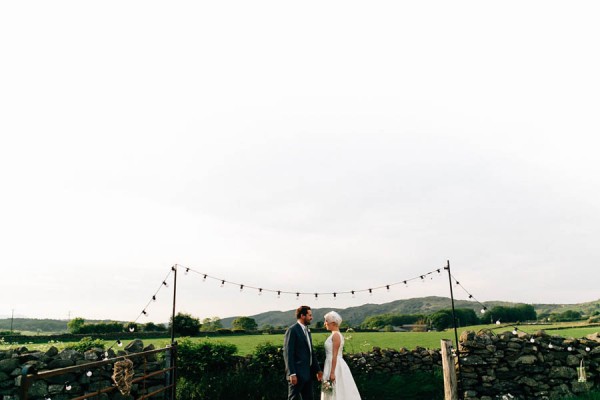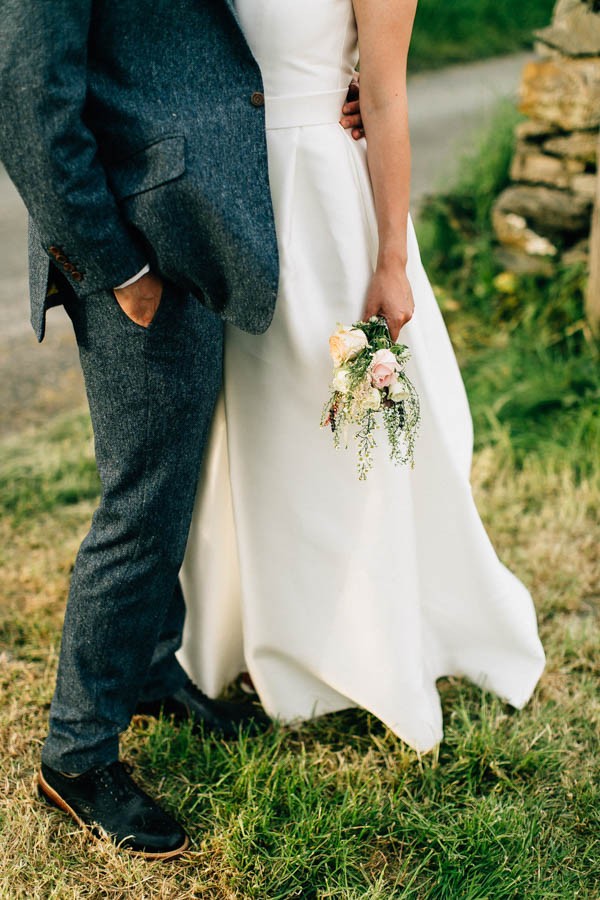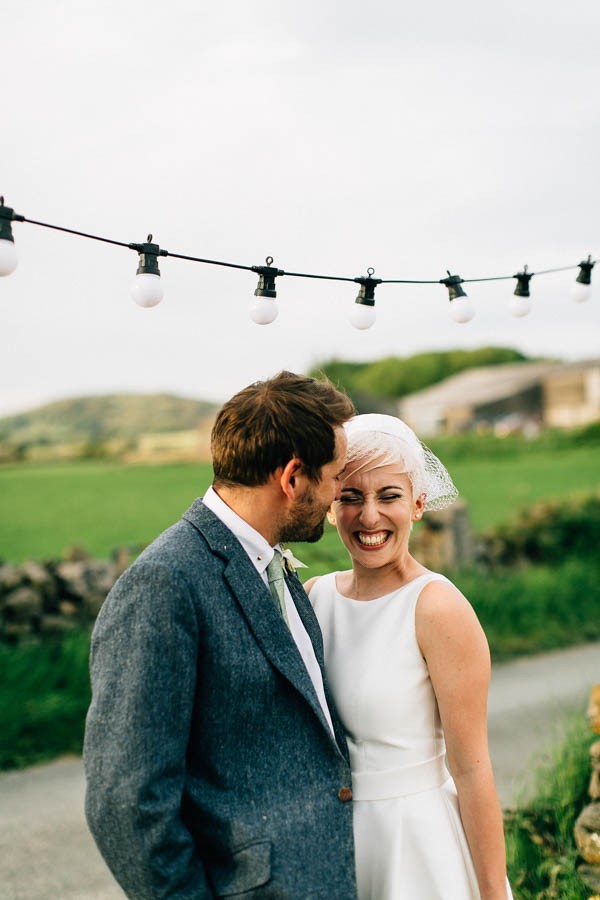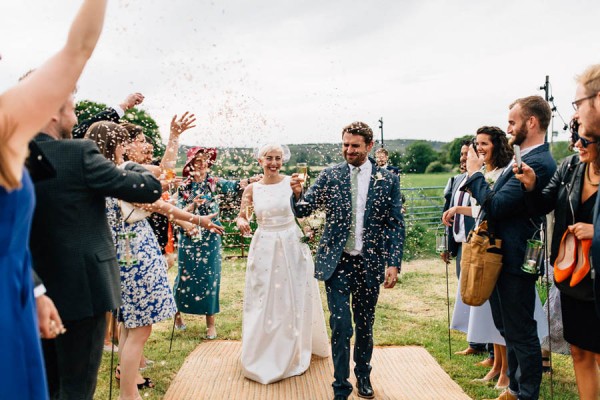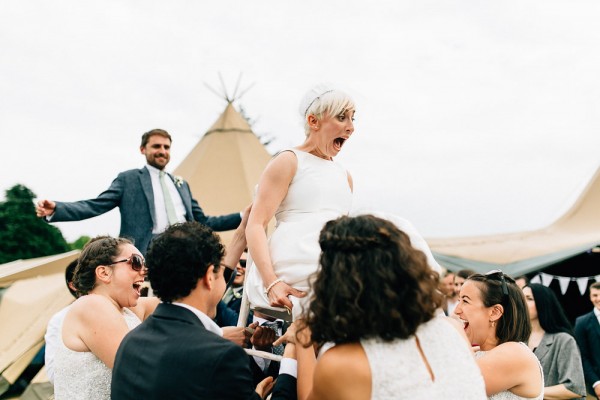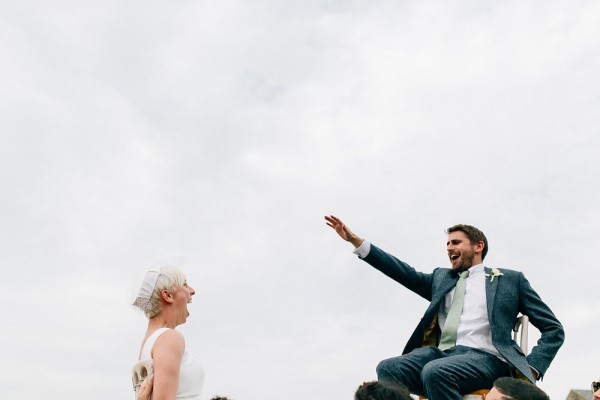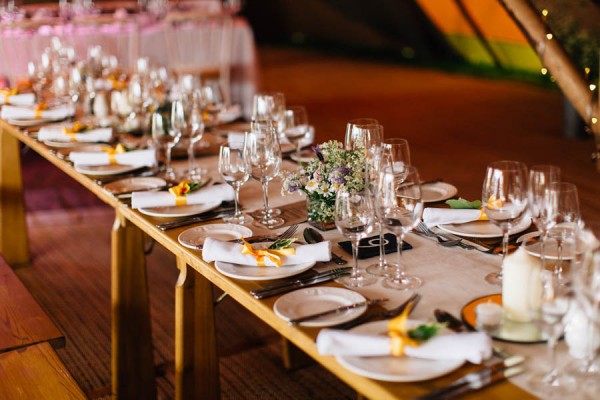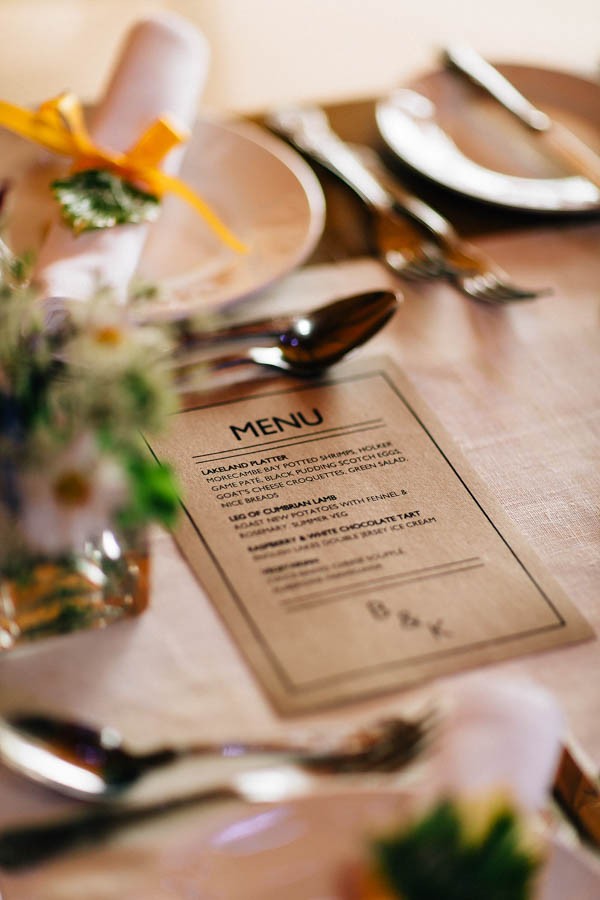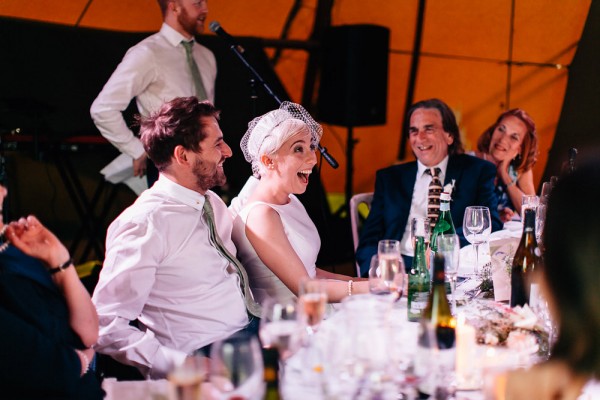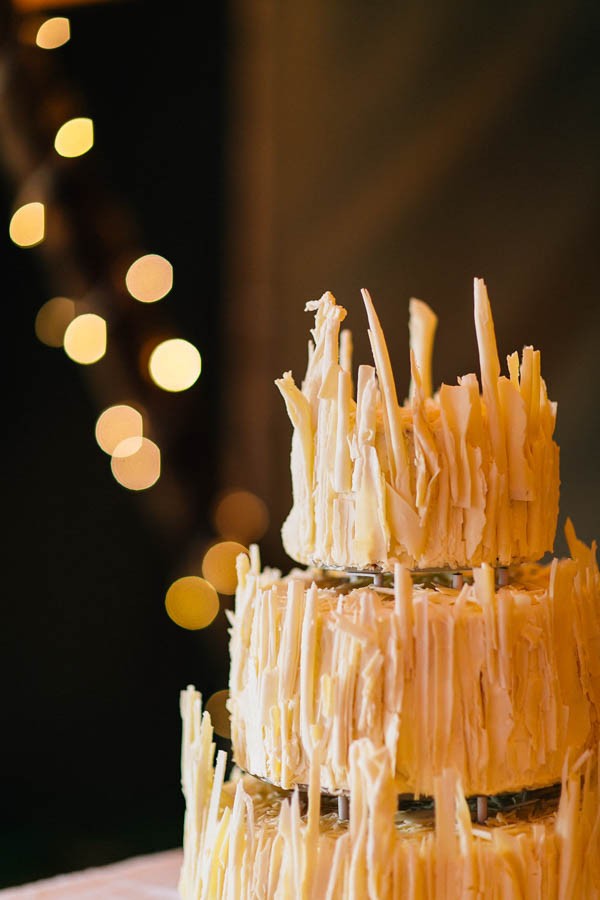 The Moments:
When Ben fell head first into the bonfire!
The Couple Recommends:
Haydn is a remarkable photographer and I'm proud my husband and I got to experience his exquisite talent first-hand. On the morning of the wedding he arrived on time and set to work autonomously without any fuss. I don't know where he disappeared to because I can't remember seeing him again till we were married. Yet there are the most beautiful pictures of that whole morning; it's safe to say Haydn wears an invisible cloak. The photos he took capture every last drop of the excitement, hysteria and love that our friends and family gave off that day — with subtle shots that say so much more than I could ever have hoped for.
We had two bands — yup, sounds extravagant — but we don't regret a thing. In fact we think it was the best decision we made. For the daytime bit we had L'Chaim Kapalye, a little known klezmer band from Manchester who absolutely killed it! The band in the evening were called The Black Hat Band who I spent months searching for and was over the moon when I found them. These guys are a bit special, adding their own twist to classics and contemporary alike and every time it works. Lead singer Jaelee is better than Beyonce. Yep, I said it.
One company we must mention who helped us out in a humongous is Lights 4 Fun, who we got our stunning festoon lights from. They were such an integral part of the day and we needed so many of them to make the field look and feel the way it did, especially in the evening as it got dark. Jo was so helpful when I didn't know which ones to choose. I was told the company was excellent but I wasn't expecting such amazing customer care. They proved that they are lights specialists and just want you to have an electrifying event. I changed my order a couple of times, and it didn't matter, they got me what I needed boxed and ready in a matter of 24 hours. I can't recommend them more!
My smile was not always as wide as it is in these photographs. I wore a fixed brace for 6 months in the lead up to the wedding because my teeth were really really crooked! I have to thank Uchenna and Leone at London Smiling on Goodge Street for an utterly pain-free, and dare I say it, enjoyable process.
The Wedding Team:
Photography – Haydn Rydings
Venue – Storrs Hall Hotel
Catering – Karen Rhodes
Officiant – Cantor Gershon Sillins
Ceremony Music – L'Chaim Kapelye
Live Music – The Black Hat Band
Wedding Dress – Jesus Piero
Bridesmaids' Apparel – Coast
Groom's Apparel – Cat & The Dandy
Groomsmen's Apparel – REISS
Rings – Gee Woods
Tipis – Special Event Tipis
Lighting – Lights 4 Fun
Transportation – Lakeland Chauffeurs
Mobile Toilets – Borderloos
Pre-Wedding Dental – London Smiling
A special thanks to Haydn Rydings Photography for sharing Kitty and Ben's extraordinary Storrs Hall Hotel wedding! For more pastel wedding inspiration, check out Erin and Randall's classic ivory wedding at Calamigos Ranch.