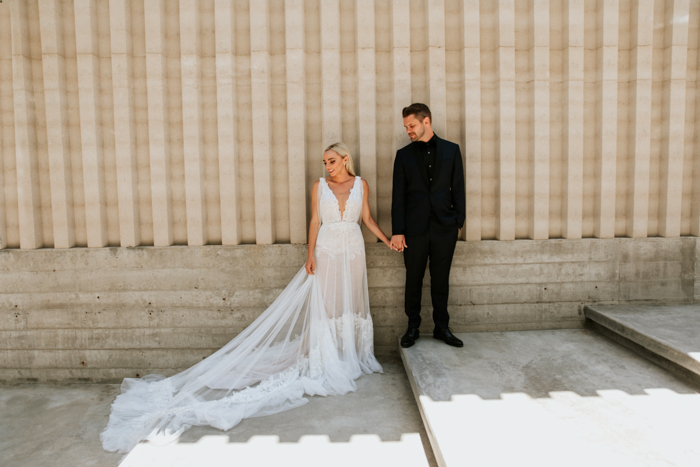 There's just something magical about exchanging "I do's" in faraway places. On top of that magic, you get a wedding and a vacation all in one—much like Ashley and Rob's modern tropical wedding in San Jose del Cabo, Mexico. With wedding planner SOS Weddings by their side, this couple was able to plan their dream day that had combined a modern, chic feel and a laid-back beachy vibe. It's really the best of both worlds.
The ceremony venue Viceroy Los Cabos is where modern architecture meets sun and sand—the perfect venue for this wedding, vacation, and party. To frame the already beautiful oceanfront ceremony views, Pina Cate installed an asymmetrical arch filled with tropical flowers and greenery.
You might be thinking it's hard to top the stunning beach ceremony. But, the reception at Acre Baja—a magical venue set in the middle of a mango orchard—will have you rethinking that. With a tequila shot station, a bride crafted playlist, and a "music sounds better with you" neon sign lighting up the dance floor. There's only one word to describe this destination reception: epic.
After catching one glimpse of this modern tropical wedding, you'll be ready to trade your traditional nuptial for an adventurous destination celebration. If you don't believe us, we'll let these images by Junebug member Ana Hinojosa do all the talking.
Ana Hinojosa's Thoughts On This Modern Tropical Wedding
Ashley and Rob's wedding was full of details and a whole lotta love. Everyone there was fully committed to celebrating their union with them. Ashley's taste is impeccable and she curated her wedding beautifully by letting every vendor she hired be creative. The concept was minimal and modern with a tropical twist. As I documented their wedding weekend I had a lot to consider and play with. This wedding is super close to my heart because of their fun guests, stunning architecture, color palette, fashion, and all the happy tears.
The Couple:
Ashley and Rob
The Wedding:
Los Cabos, Mexico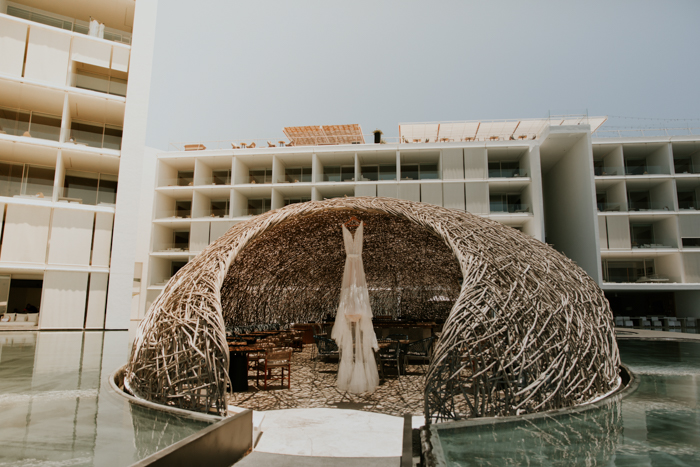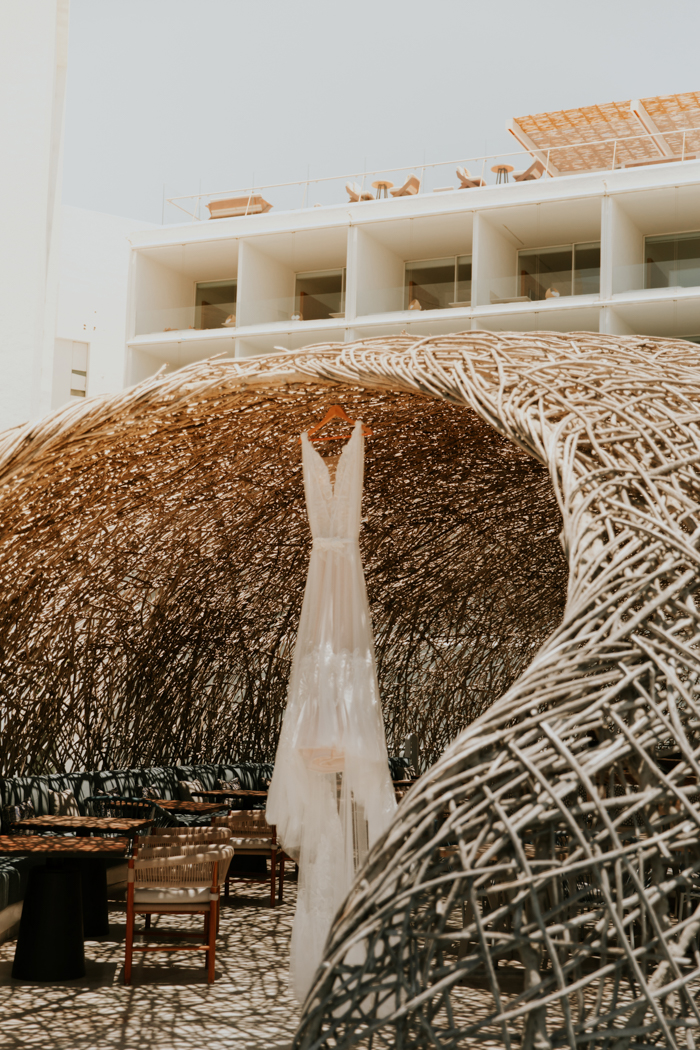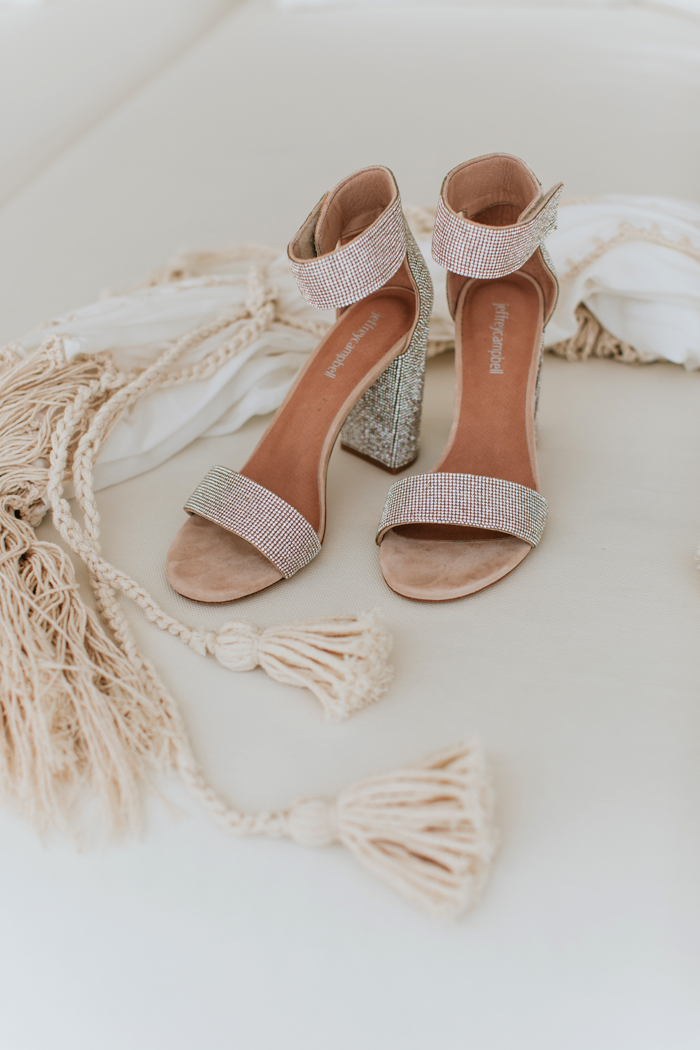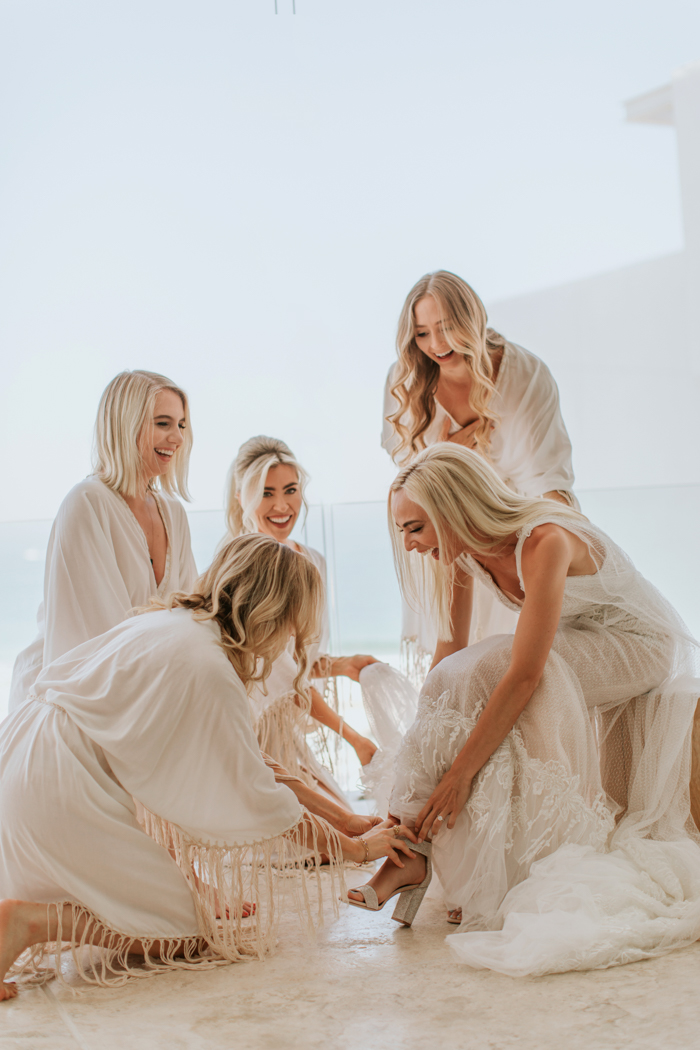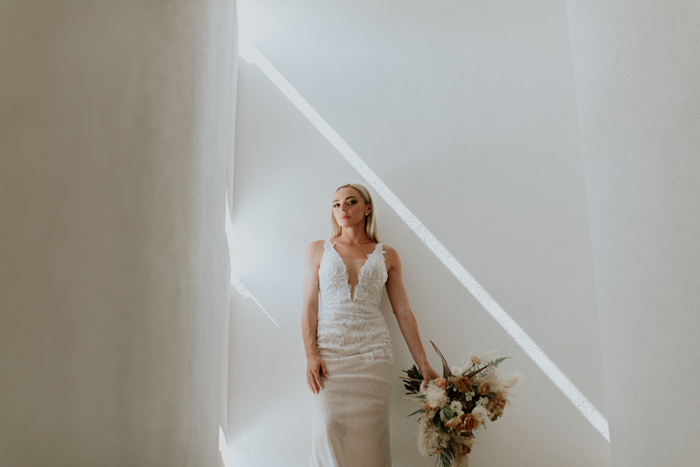 Destination Wedding Turned Closer To Home Celebration
We originally wanted our wedding in Tulum but the logistics of having all our guests arrive and stay there was too complicated. So we looked close by in San Jose del Cabo and found amazingly beautiful venues. They had the same vibe we were going for, exceeded our expectations for service, and wowed our guests.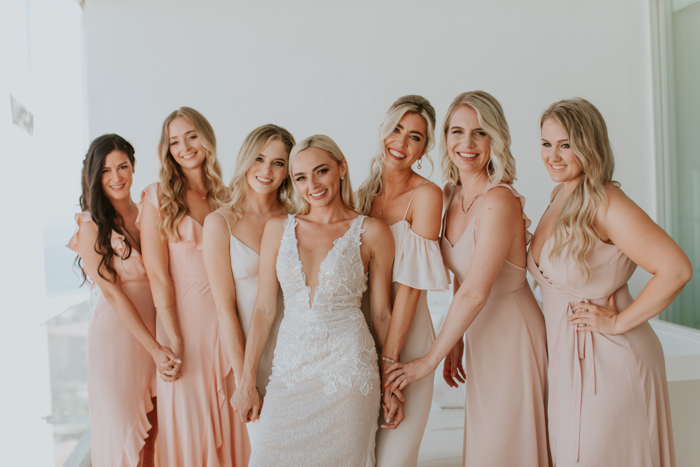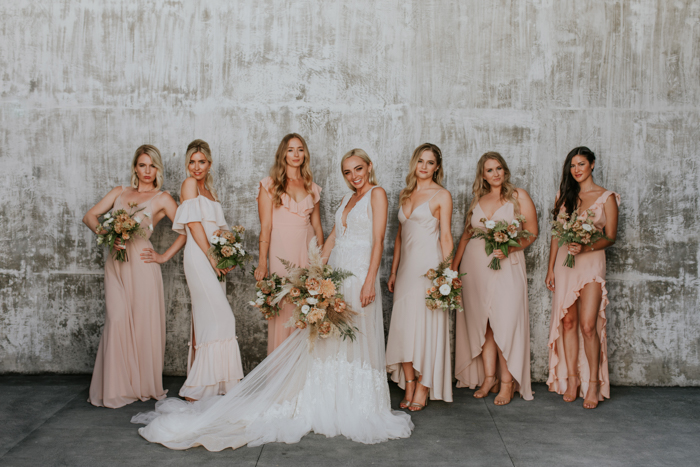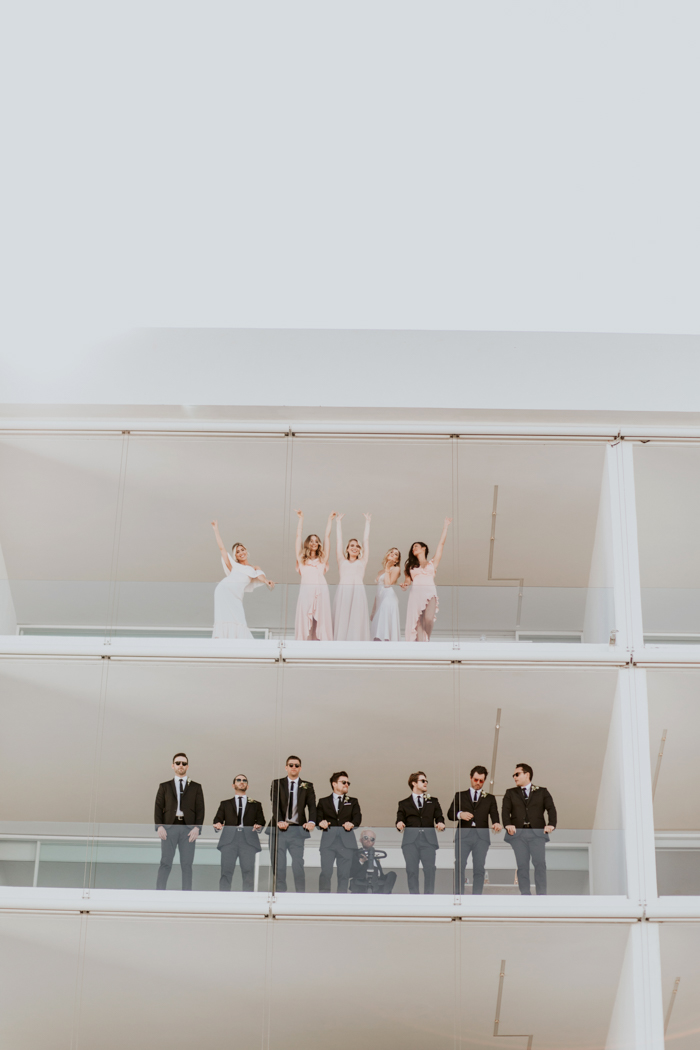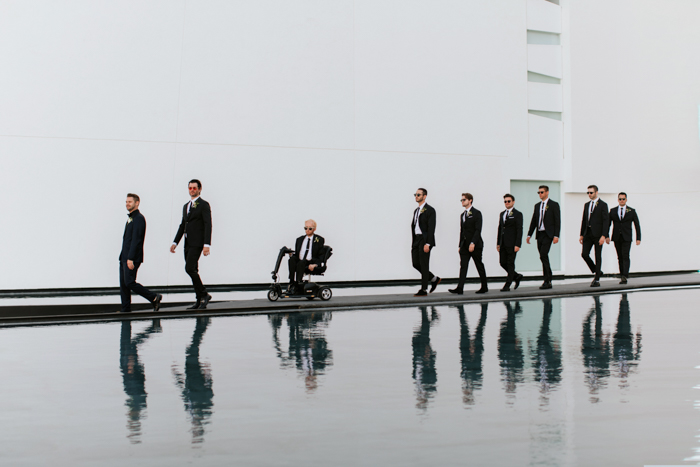 Everything You Need To Know Before Planning Your Wedding
What is our wedding planning advice? That's a loaded question. First, keep an excel sheet with all your vendors, pricing info, and budget information. Second, look into family-style for your wedding dinner. We did that and it saved us money, was more comfortable, and no one waited for their food. Lastly, try to relax. Slow down, take planning breaks, and make sure you have an organized proactive wedding planner.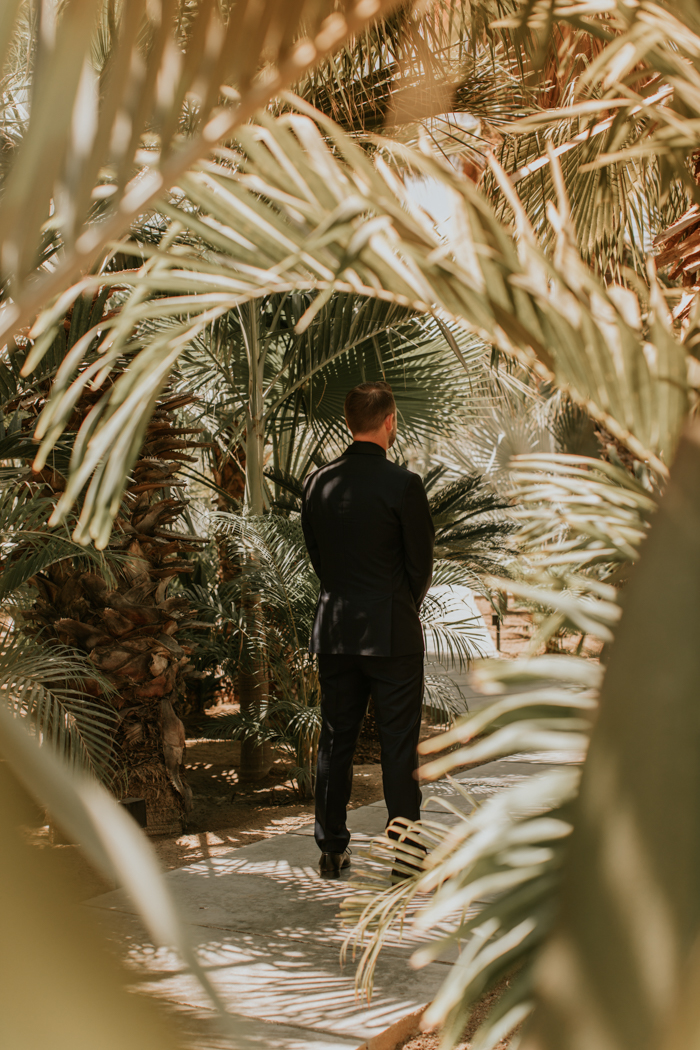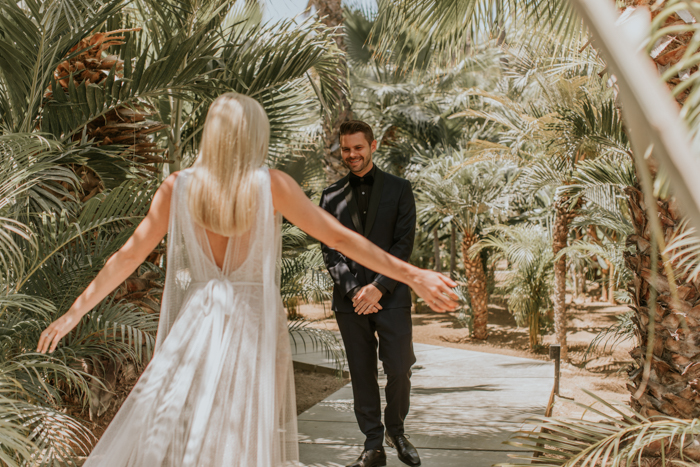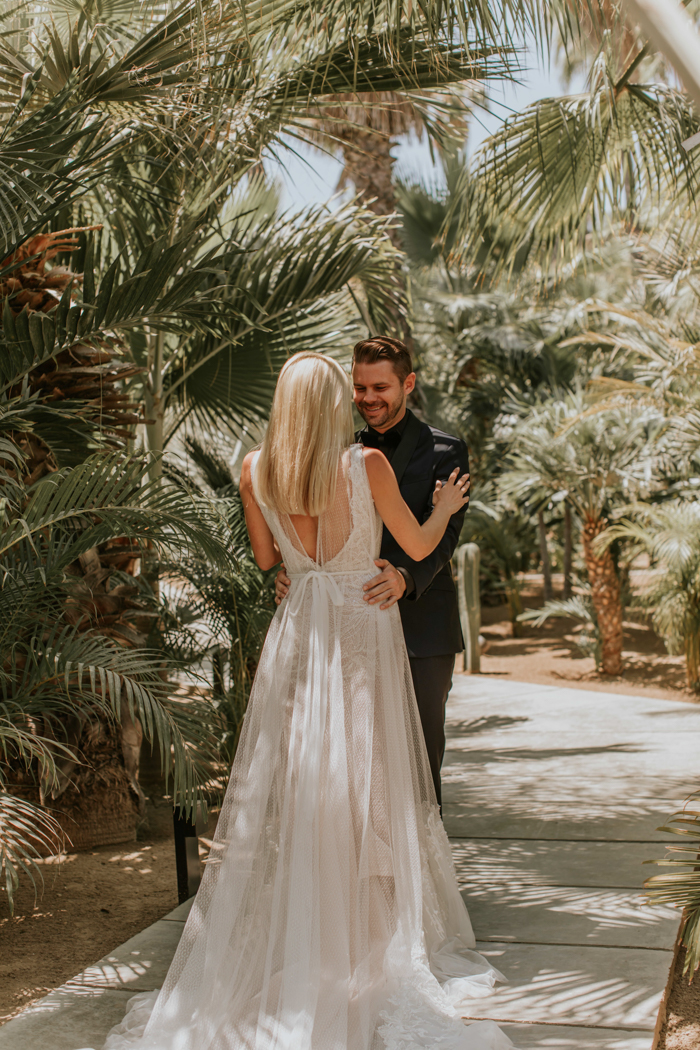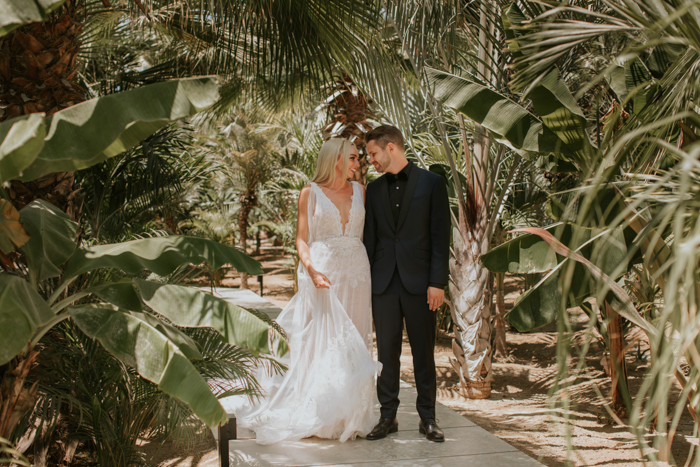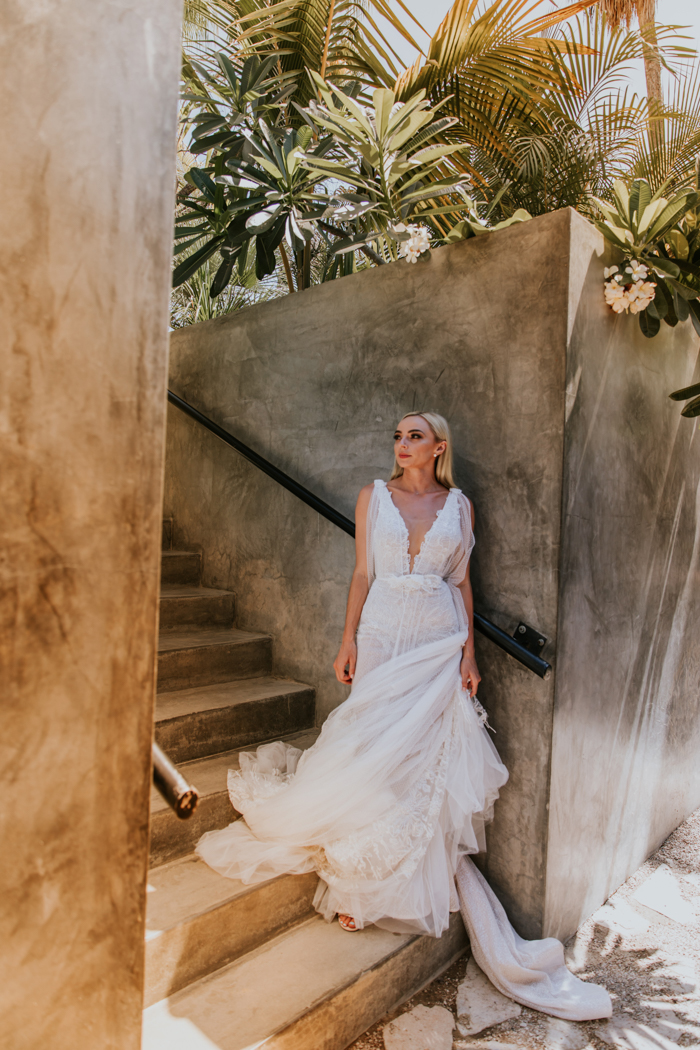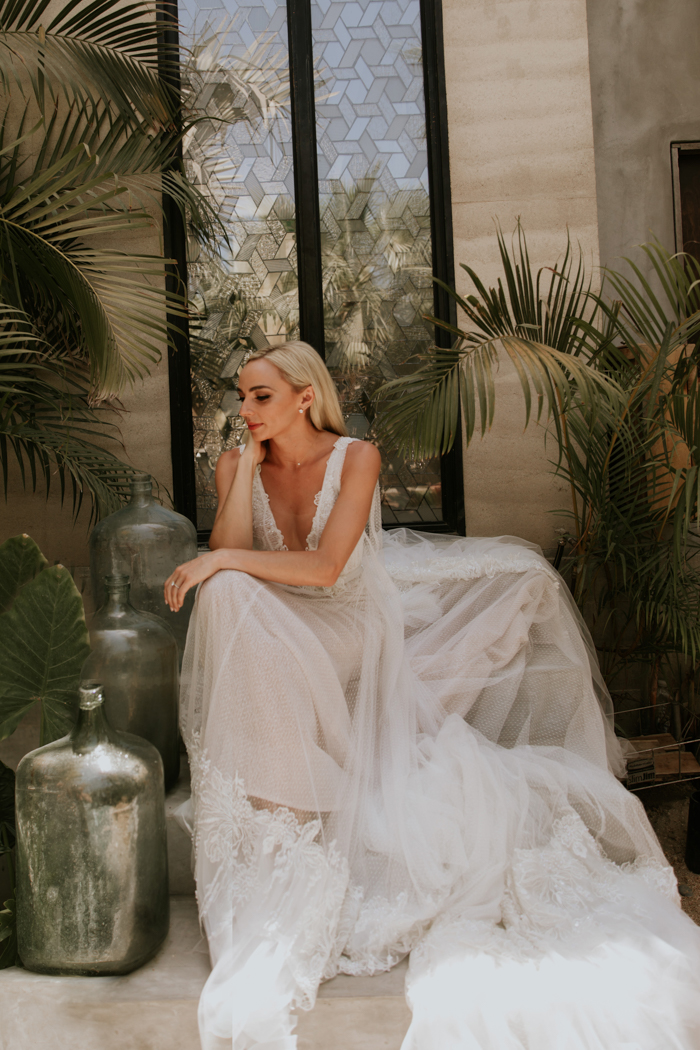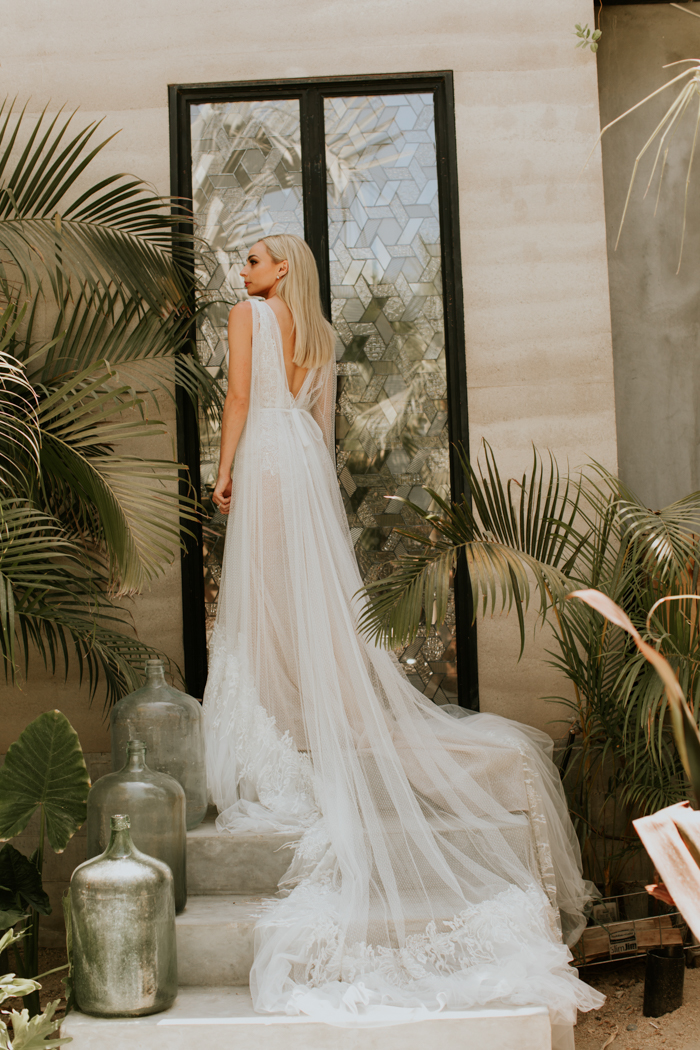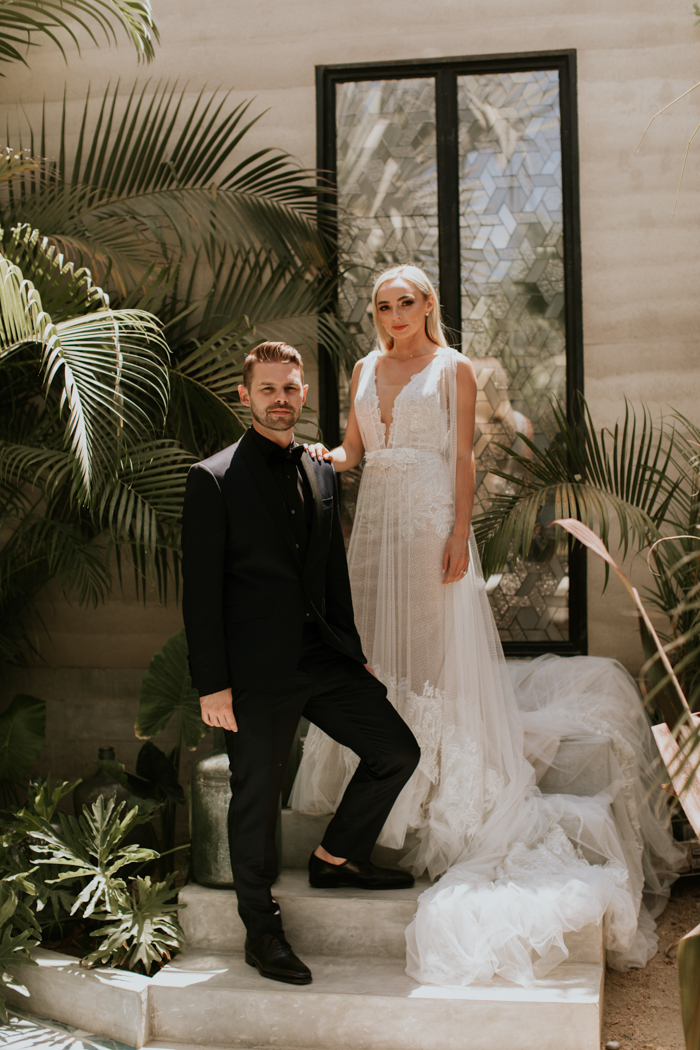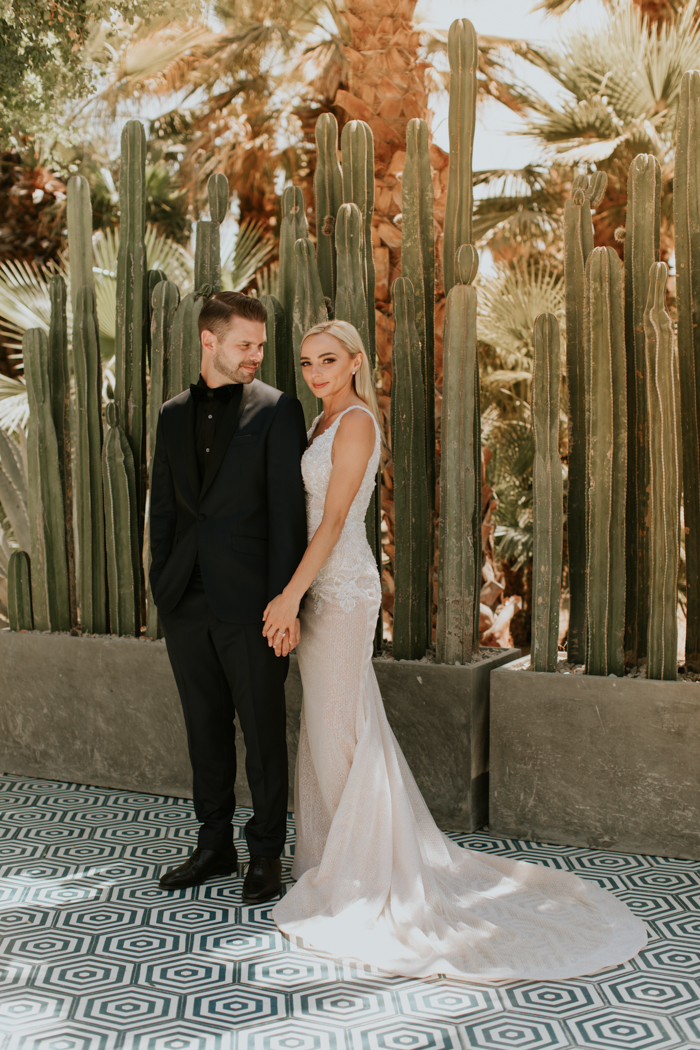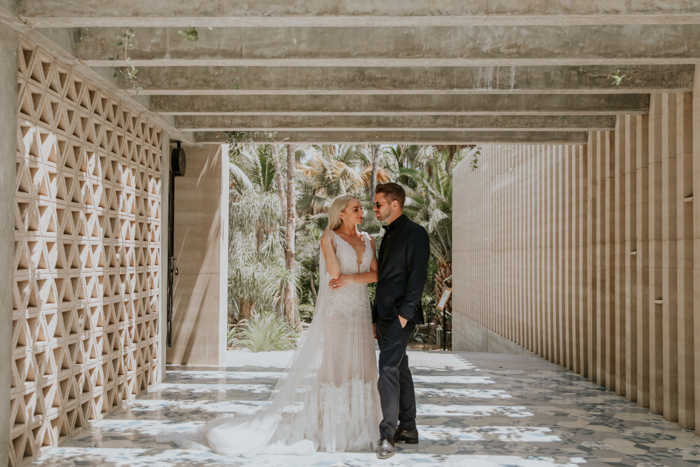 Working With Photographer Ana Hinojosa
Ana Hinojosa was an absolute dream to work with. She is close in age to us and our friends so from the beginning it felt fun and very comfortable. She truly loves being a photographer and her passion shows in her attitude and her work.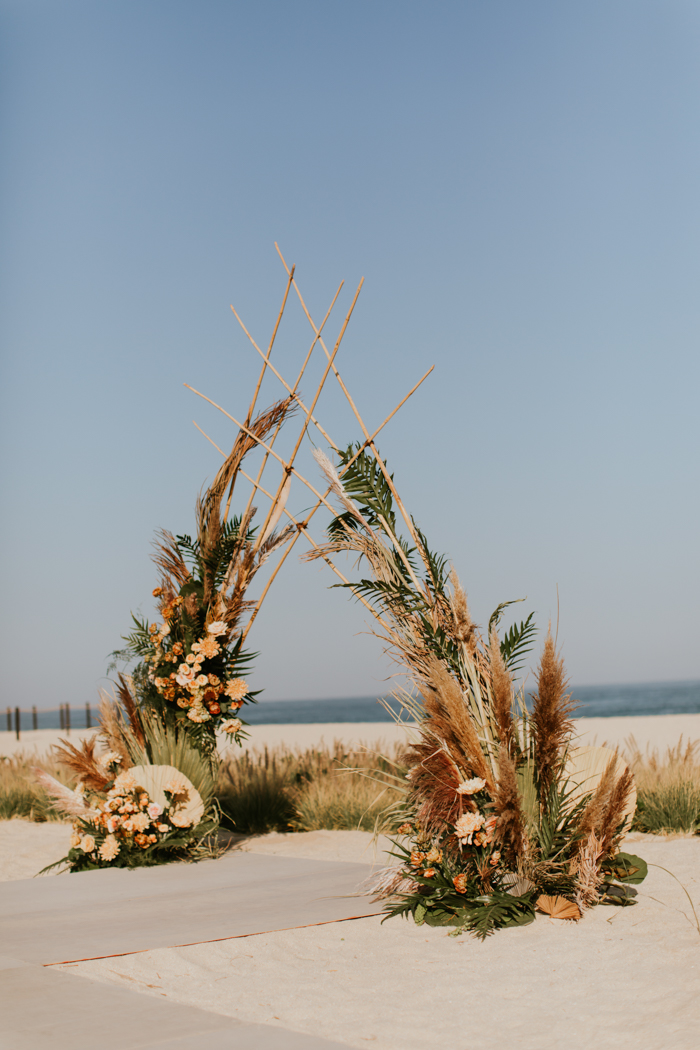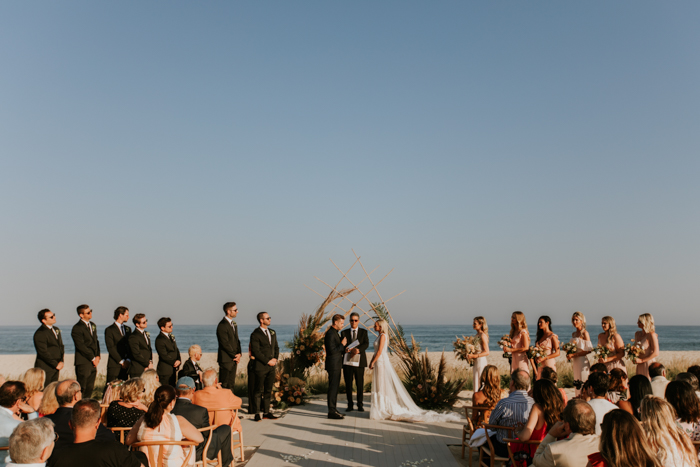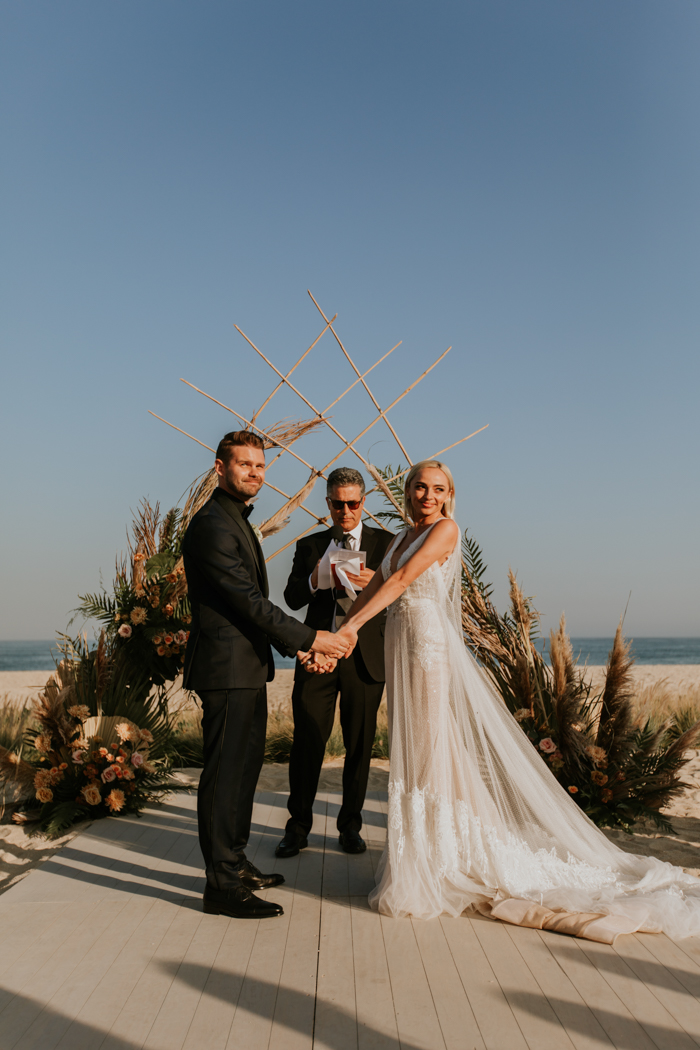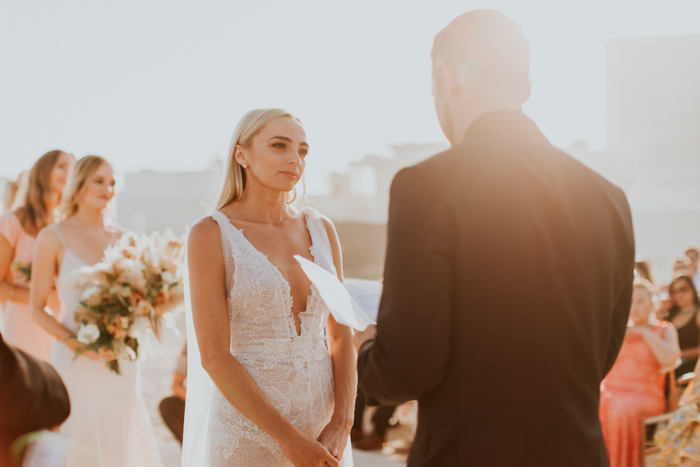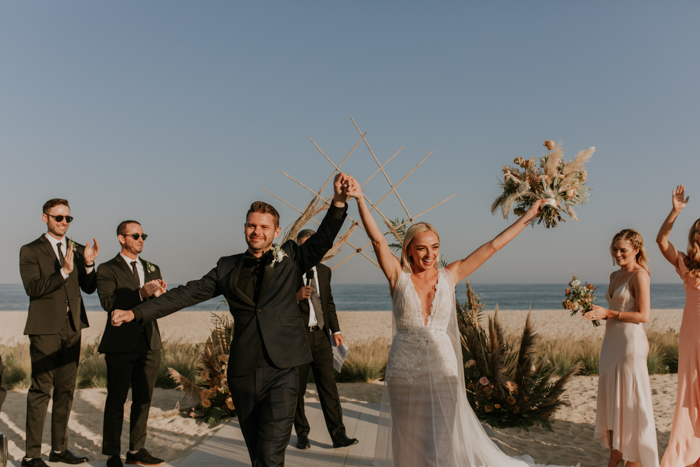 Goodbye Wedding, Hello Party
We wanted to make sure our guests felt like they came to our wedding for a vacation and a big party instead of it feeling like solely our day. It made us so happy seeing our friends and family relax and have an incredible time together.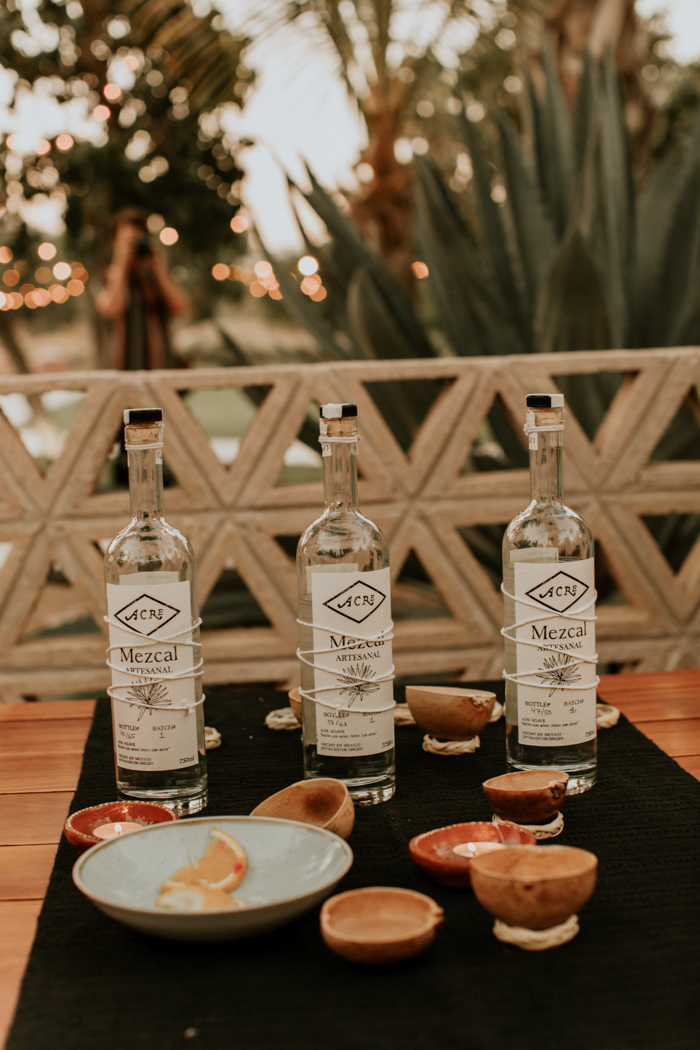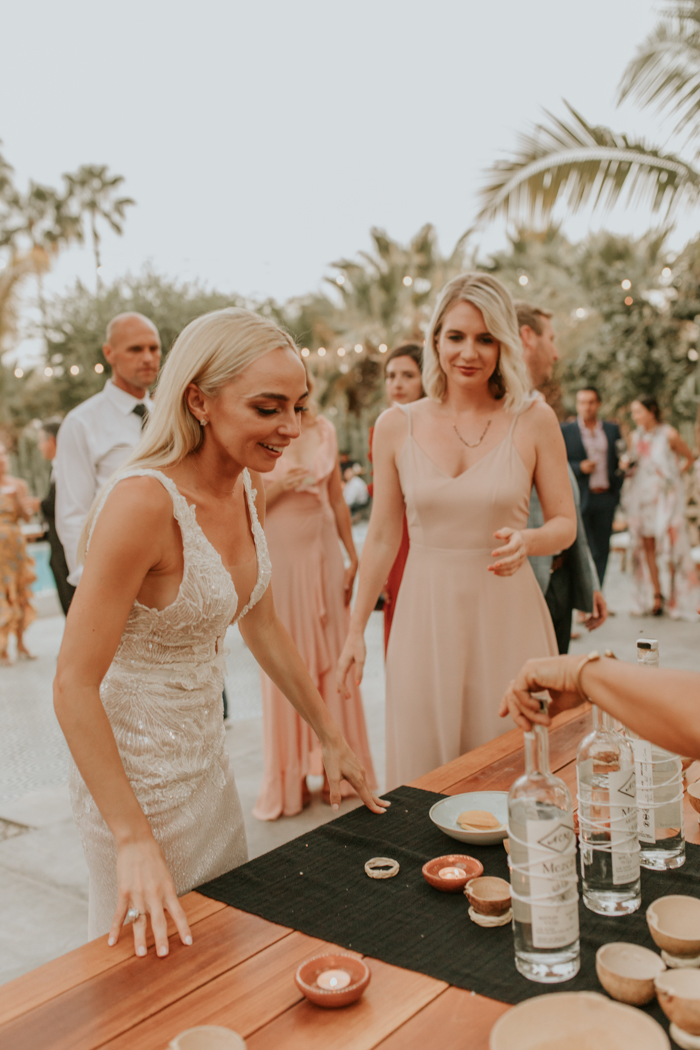 The Power Of The Reception Playlist
The most memorable part of the day was our dance party for sure! There was nothing better than having our closest friends and family letting loose for hours. It took me six months to create and edit the playlist given to our wedding DJ. The music vibe is key to keep the party going. So I worked on it and would listen to it in the car to make sure it all flowed just right.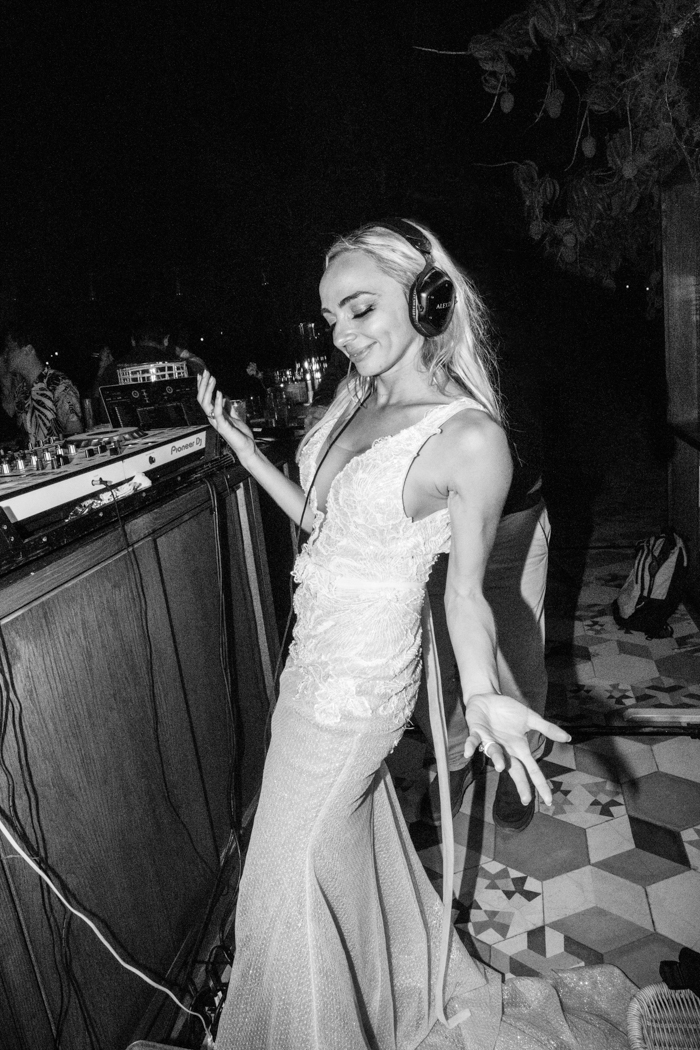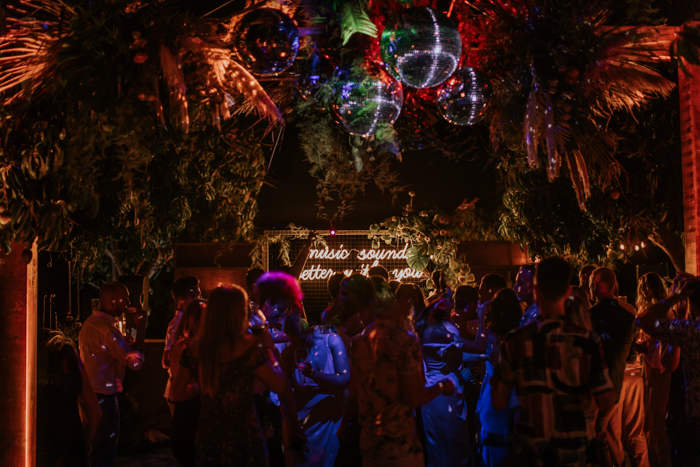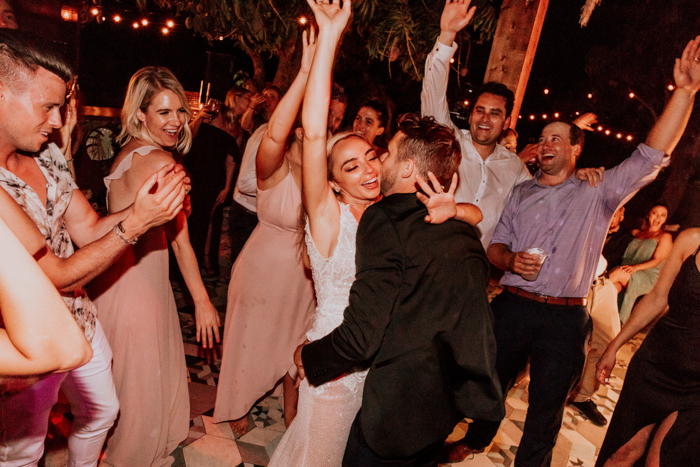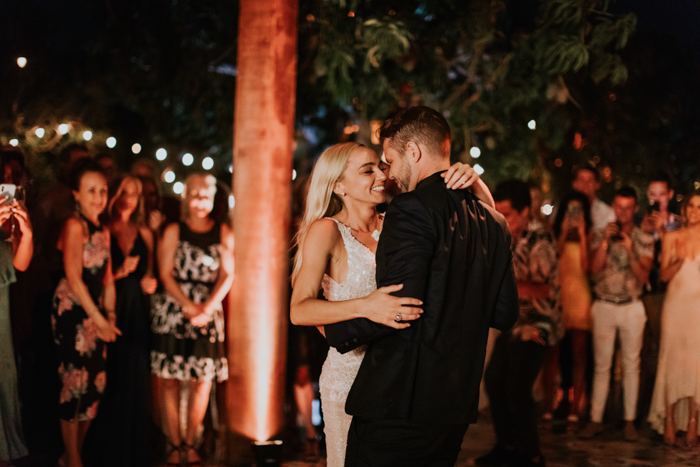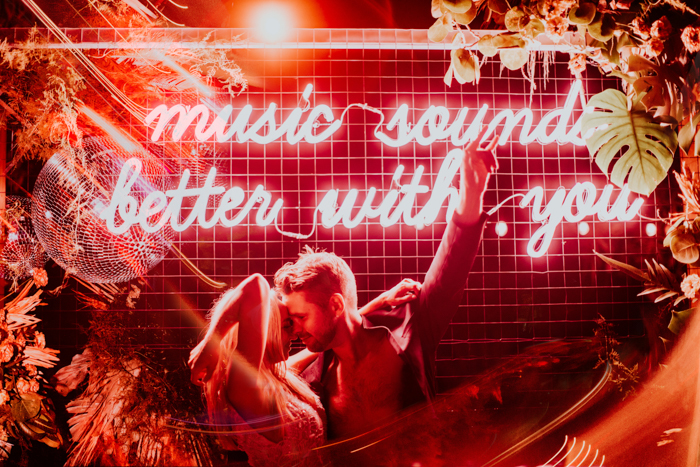 Congratulations to Ashley and Rob on their modern tropical wedding, infused with meaningful details and show-stopping decor! And big thanks to Junebug member Ana Hinojosa for capturing every moment and carefully crafted detail that made this wedding so special.
If you're dreaming of a tropical destination wedding in Mexico, we don't blame you. Kickstart your wedding planning by checking out more of Ana Hinojosa's work, finalize your destination wedding Then, kickstart your wedding planning by studying our guide to planning the destination wedding of your dreams.