Gabi and Shanna chose an unconventional way to tie the knot. They picked a beach in Sydney they had never been to before, convinced that any beach would be perfect for their special day. And their intuition proved to be right. Their Bondi Beach elopement was filled with fun, personality, and boho charm that truly captured their love for adventure.
They knew a traditional ceremony was never for them, and their elopement was precisely what they had always dreamt of. It was just the two of them on the beach, with their best friend officiating, creating an incredibly intimate and special atmosphere. They chose attire that reflected their personalities to make it even more unique. Shanna wore a stunning gold and cream jumpsuit with stars, while Gabi chose a short, white sequin dress. Their inspiration? A beach disco party, and it couldn't have been more perfect.
As if it couldn't get any better, serendipitously, their elopement coincided with World Pride, filling the sky with rainbows and Pride flags. It felt like fate. Their special day was all about them and their adventurous spirit. See the love from every angle through these stunning photos captured by Martine Payne.
The Couple:
Gabi and Shanna
The Wedding:
Bondi Beach, Australia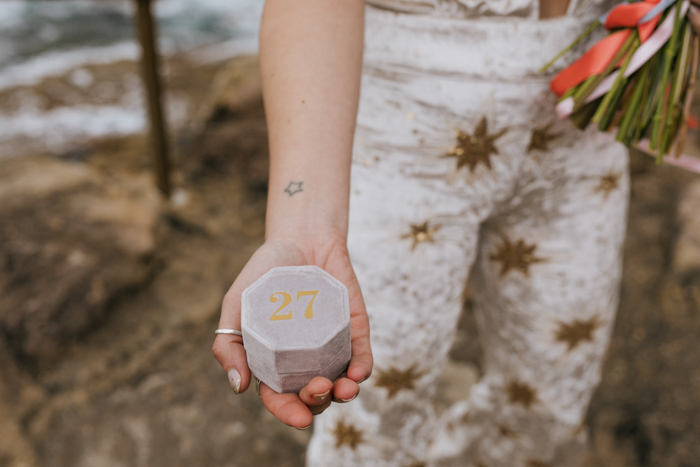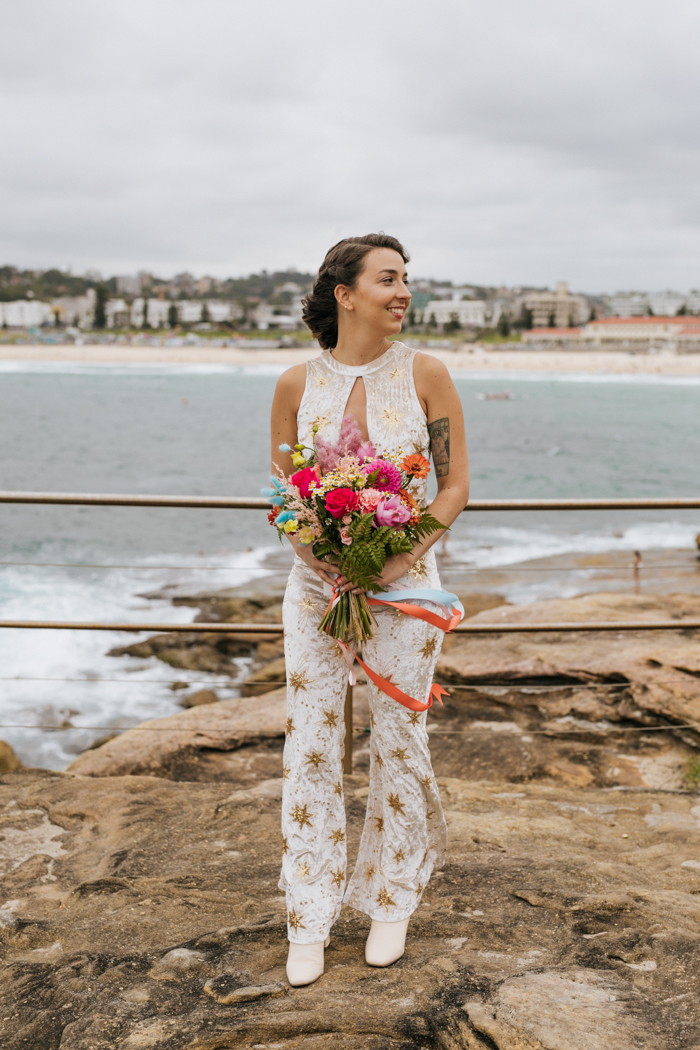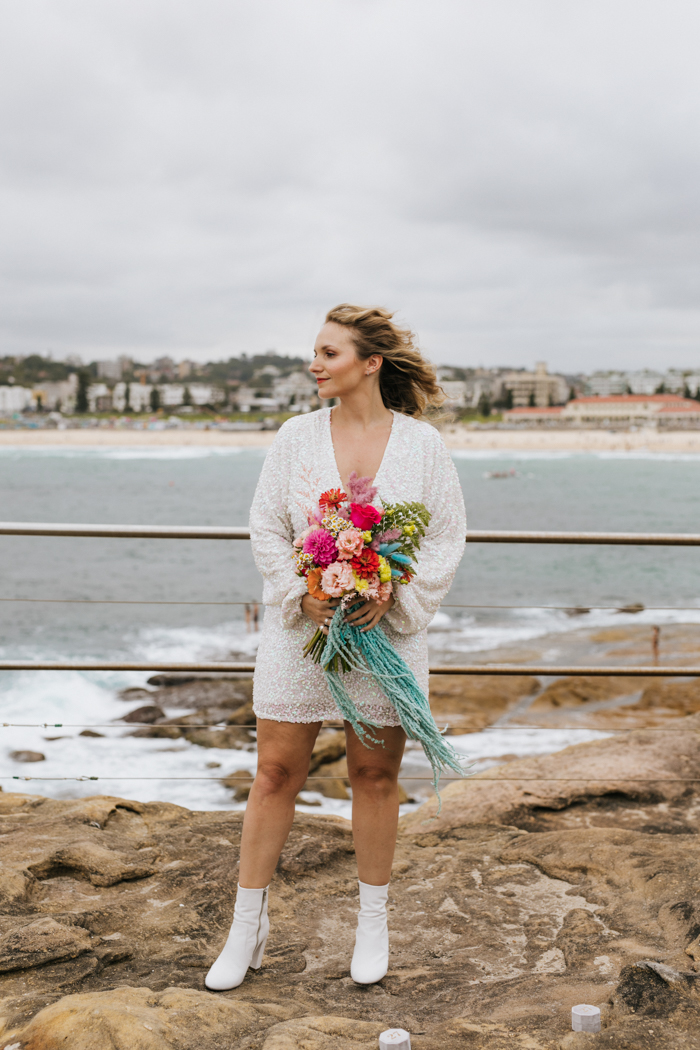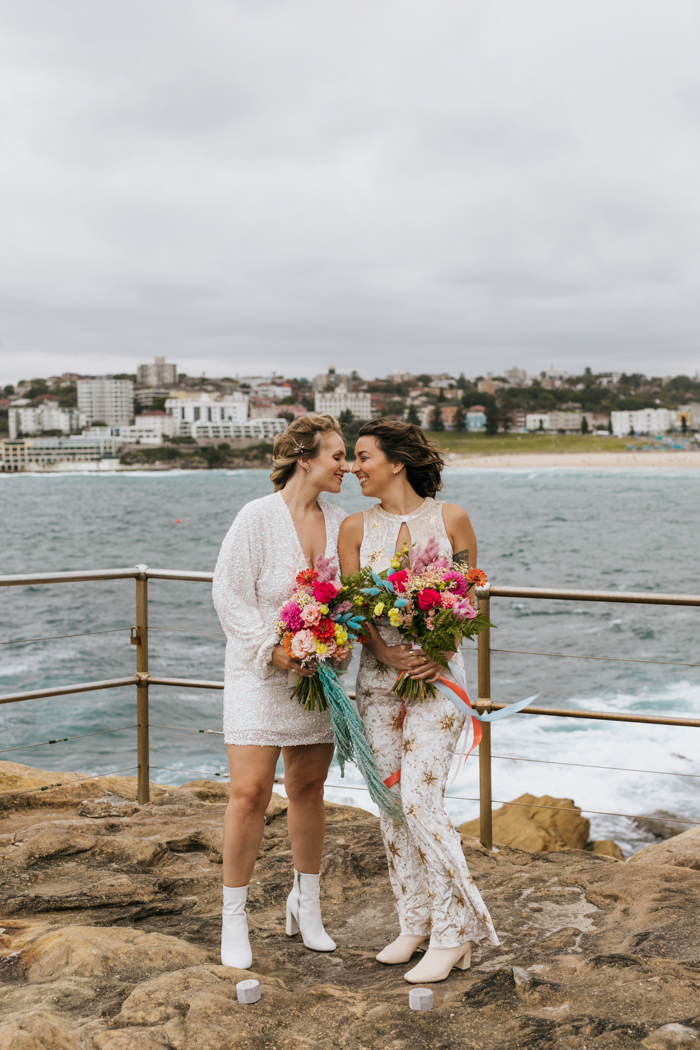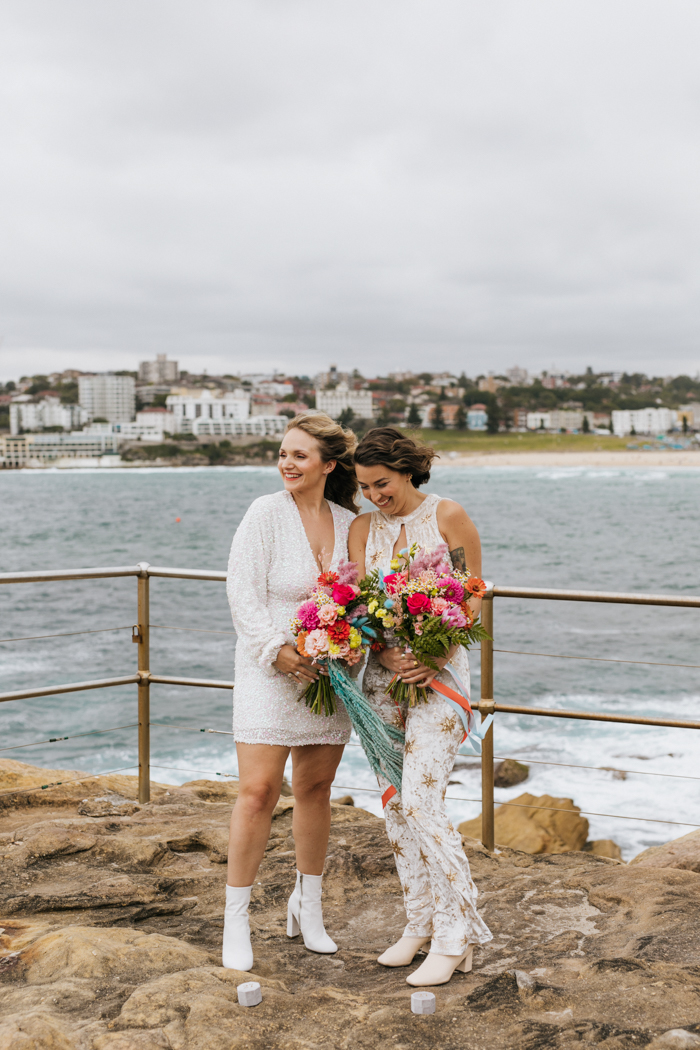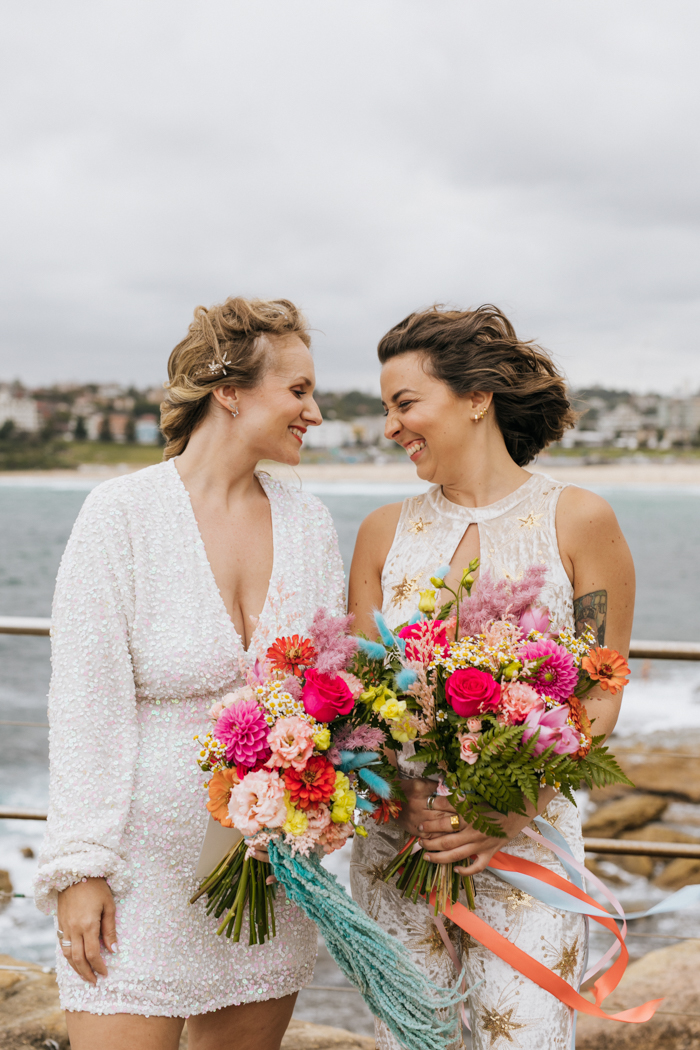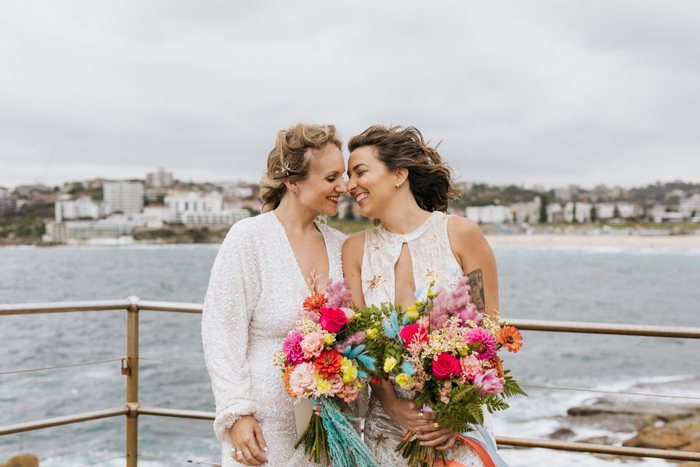 Why They Chose to Have a Bondi Beach Elopement
We knew we wanted to elope while traveling because travel has always been a huge part of our relationship. We are both non-traditional people, so we wanted a non-traditional elopement. We didn't wear the typical white dresses or have the usual ceremony. We wanted something fun, unique, and boho that felt exactly like us, and that's what our elopement was. We are most proud of doing our wedding our way! It was exactly what we always dreamed of—just the two of us on the beach. And it felt so intimate and special.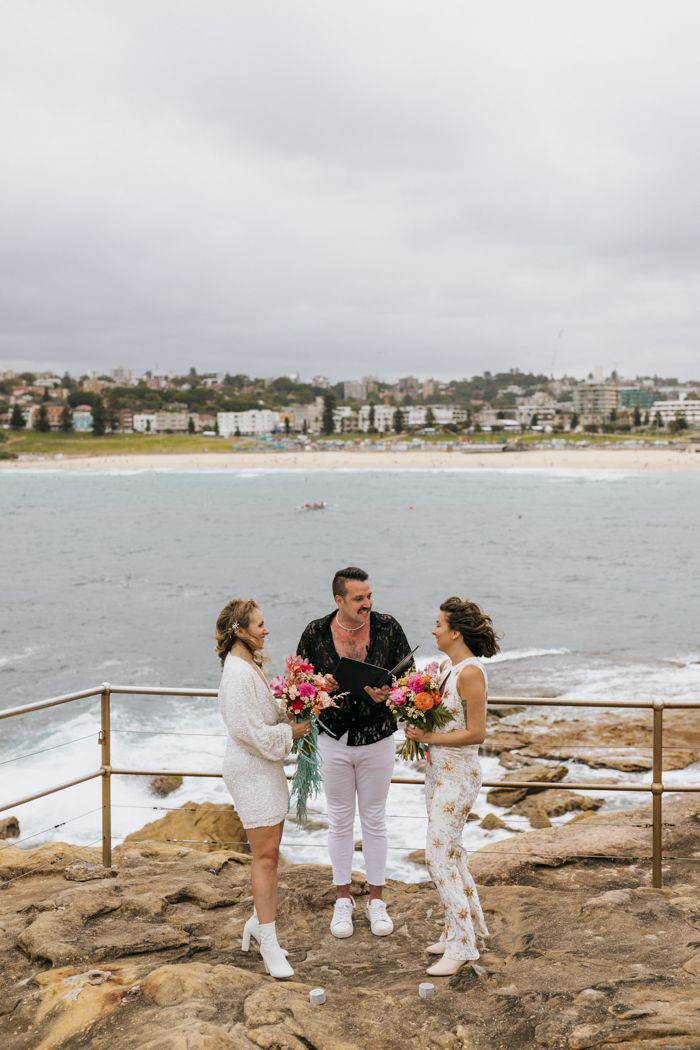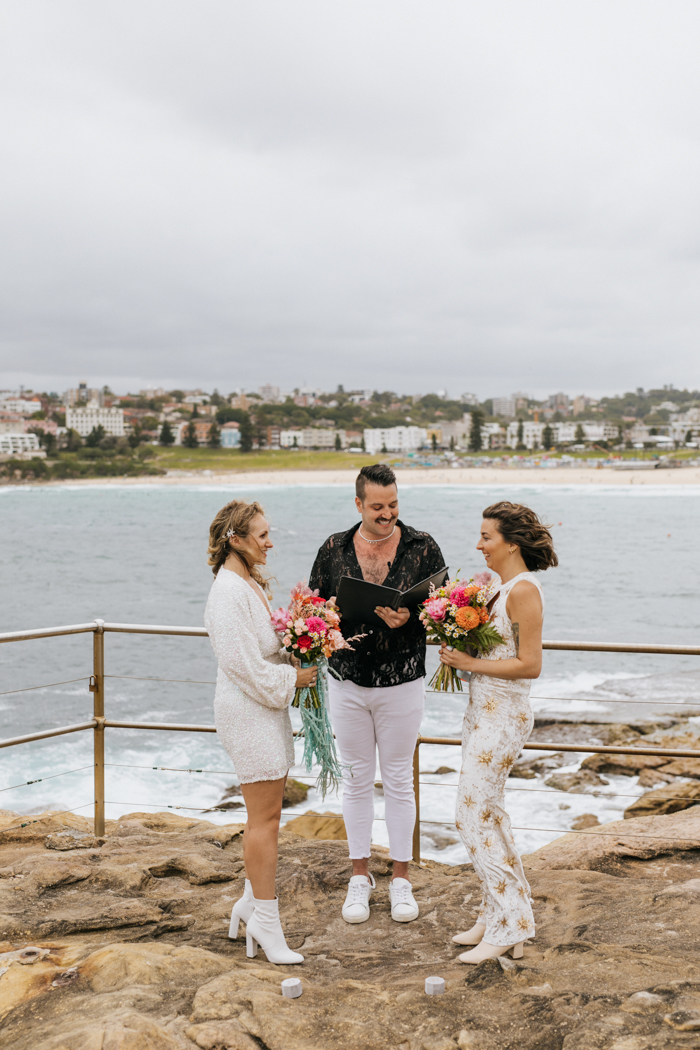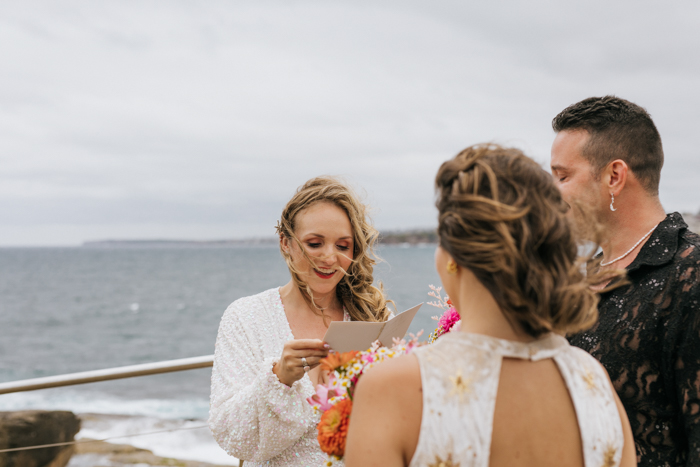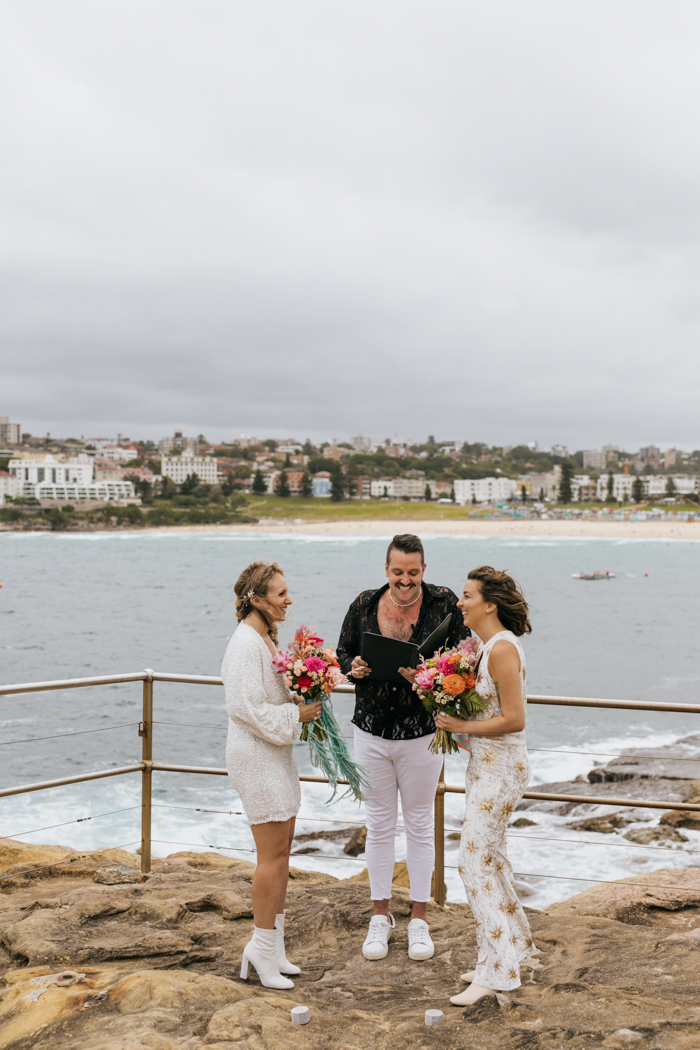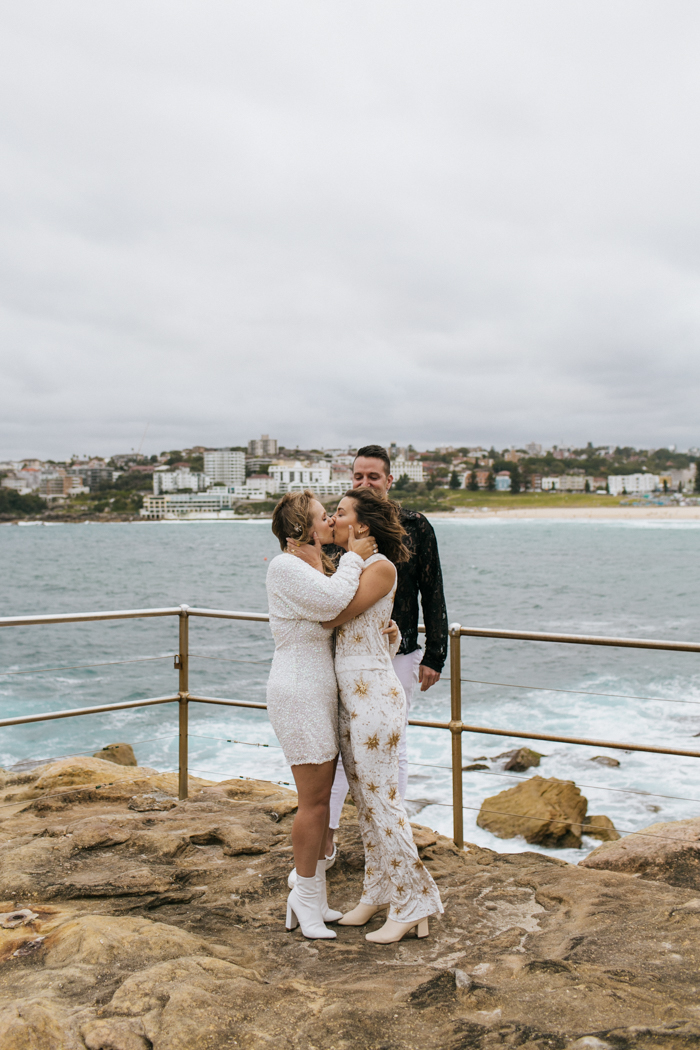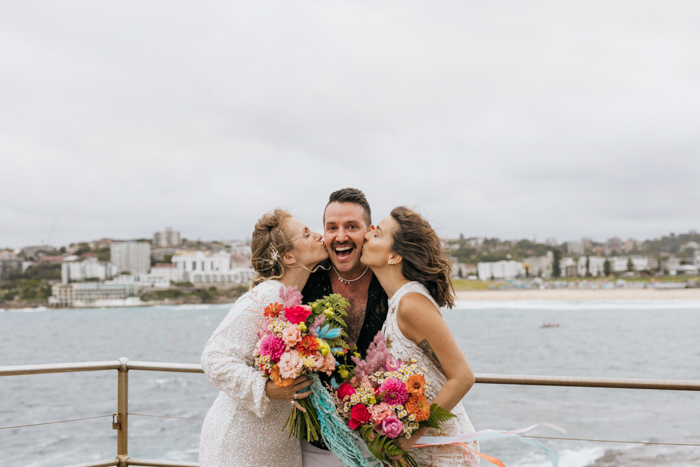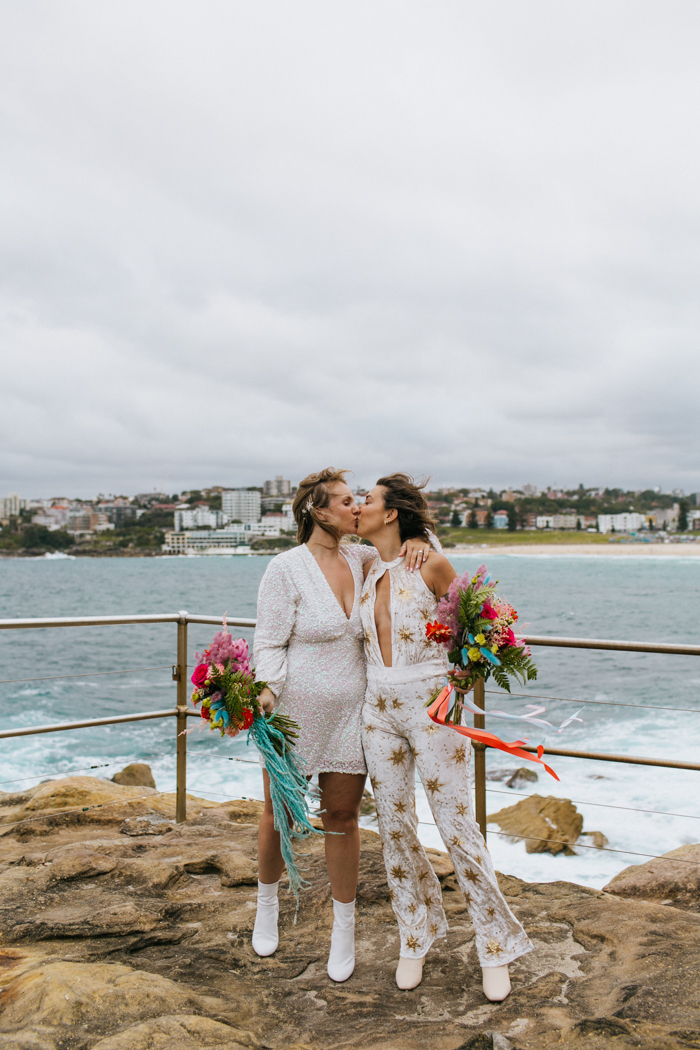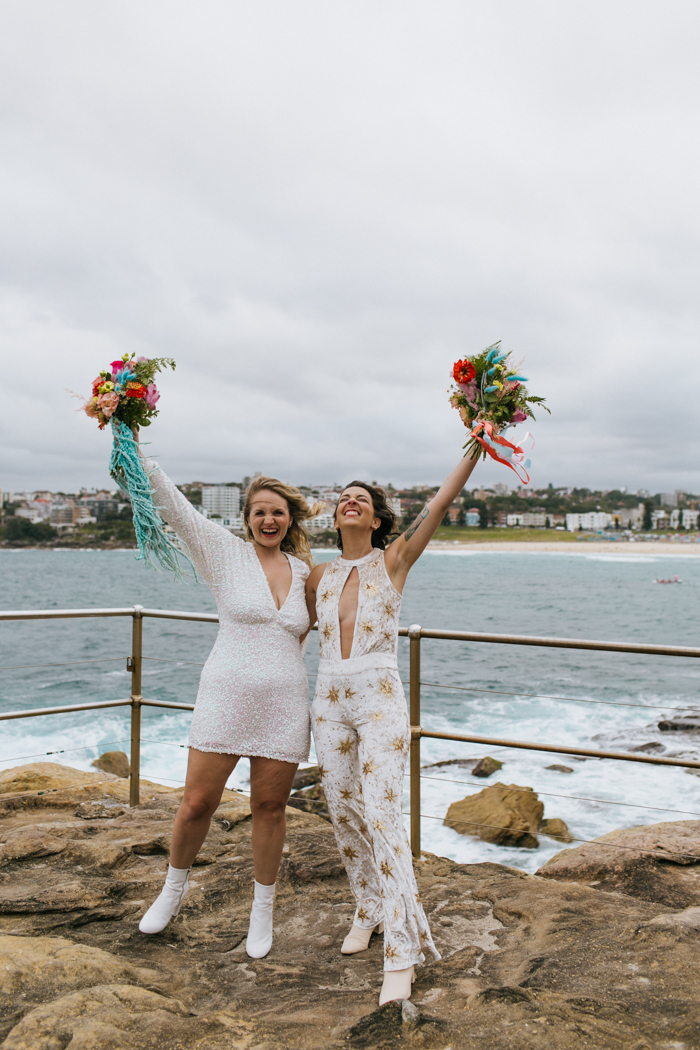 Making Their Love Story More Personal By Having Their Best Friend Officiate
The most memorable part of the day was the speech of our officiant. Our best friend, Ravi, talked about our relationship and what it meant to have a happy and loving same-sex couple in his life. He put so much thought and creativity into the ceremony and even changed the lyrics to "Love Story" by Taylor Swift to be about our relationship. We always knew we wanted him to marry us, and when we realized we would all be in Australia at the same time, we knew it would be the perfect place to elope.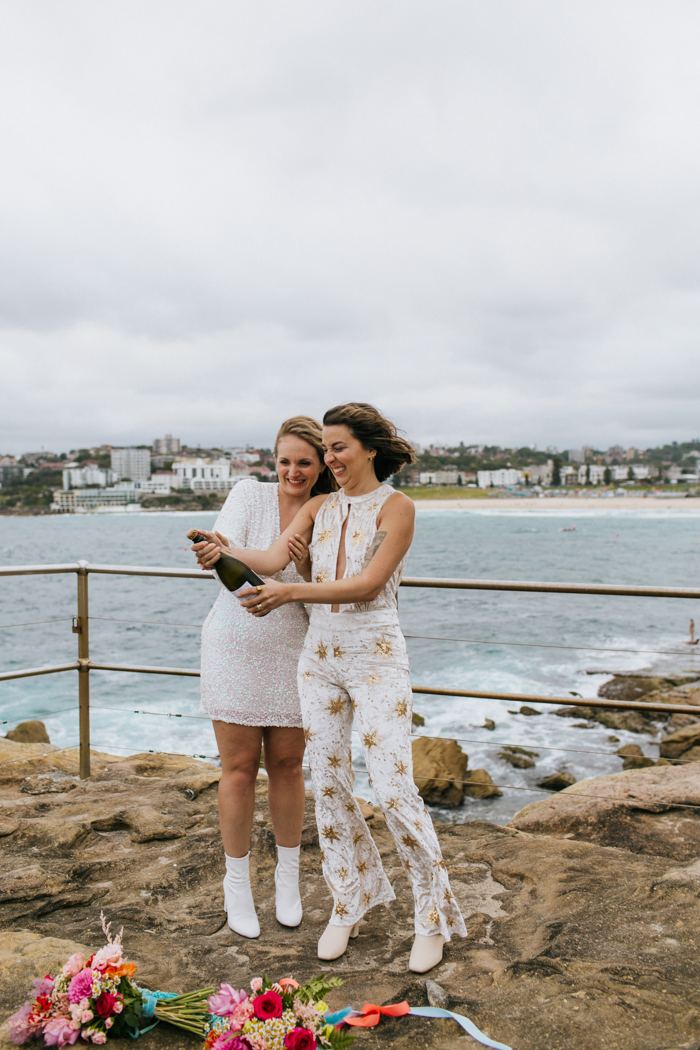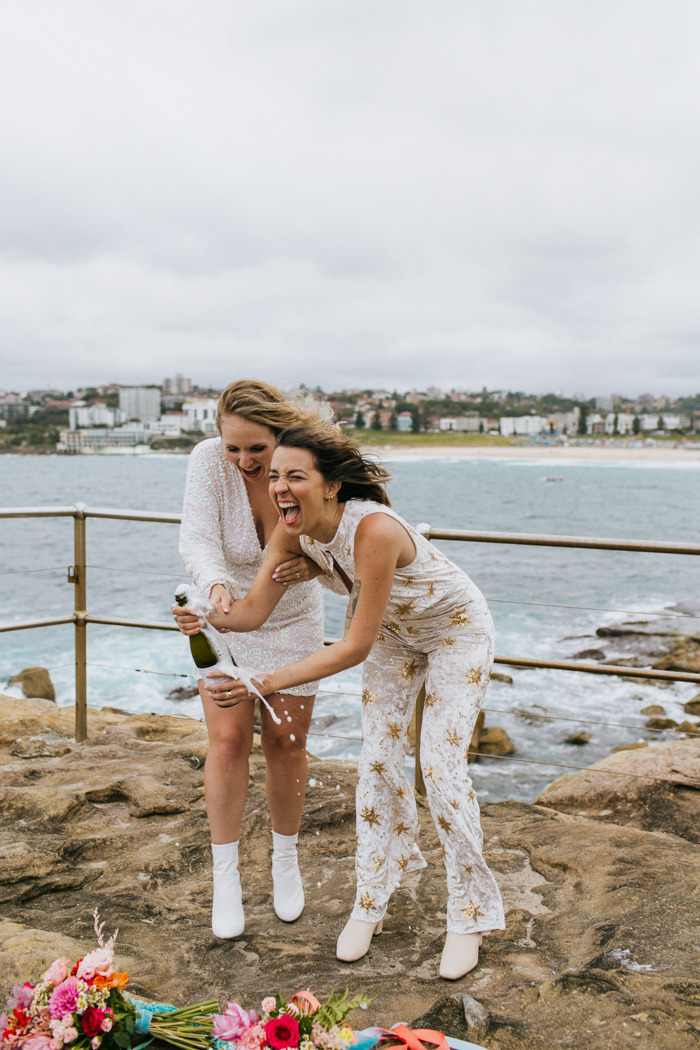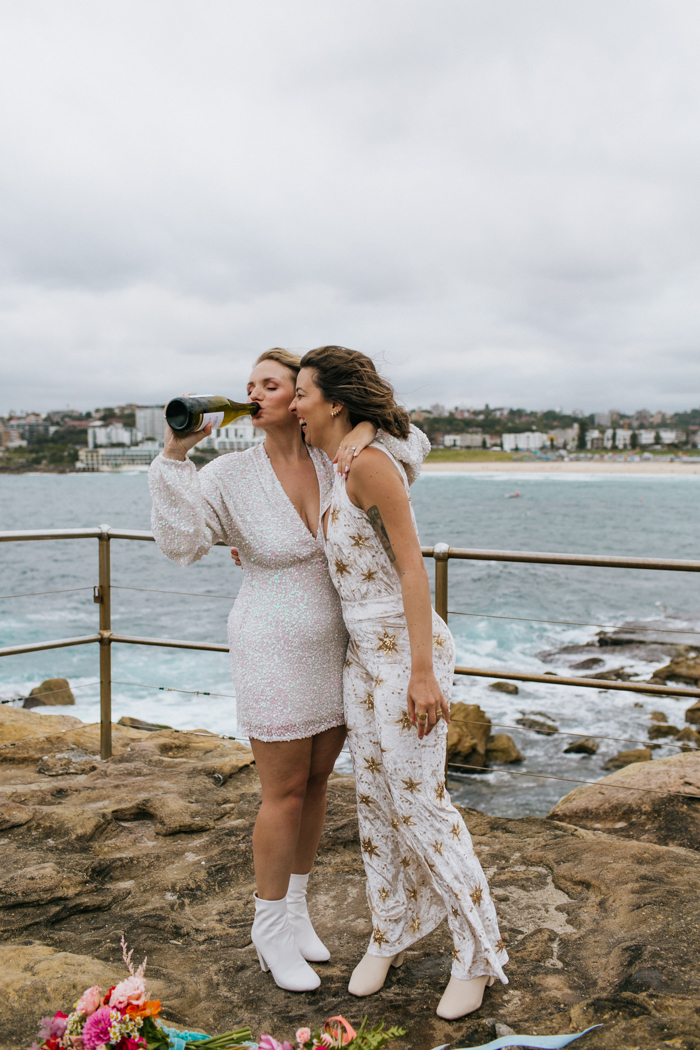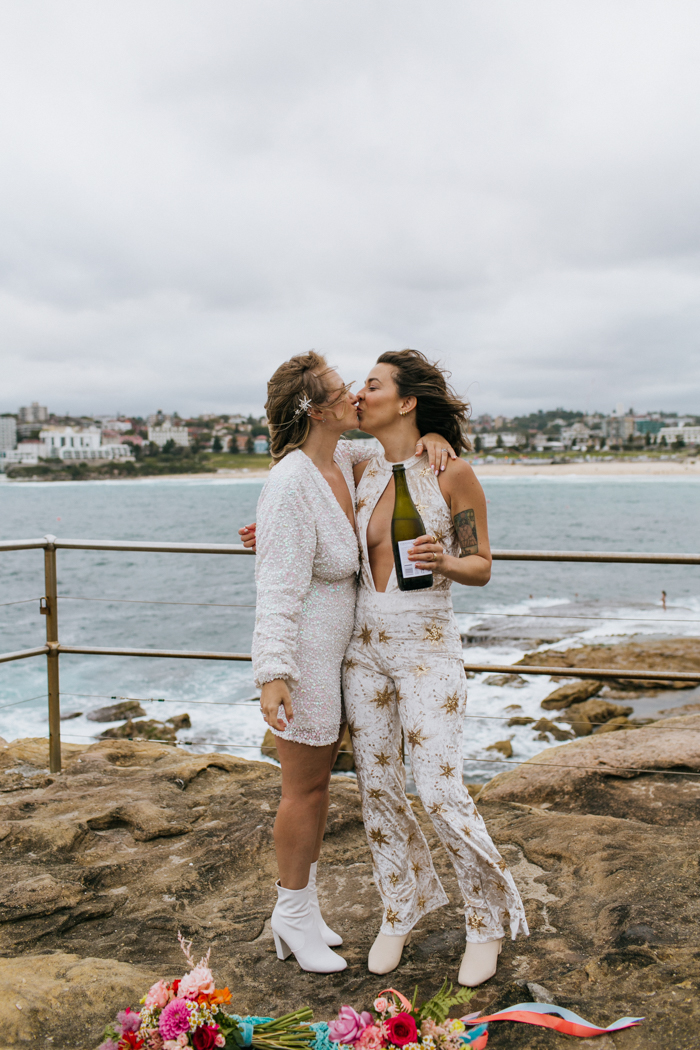 Destination Elopement Tip: Work with Local Experts
We planned our whole elopement only one month before it happened. But our best advice would be if you are looking to elope, try and find an elopement company in the destination you're elopement is happening in. We researched many different elopement companies in Sydney, and we're so happy we ended up with Weekday Wedded Bliss. They made sure our day ran smoothly and were great at recommending local a photographer, videographer, florist, and other vendors for our special day.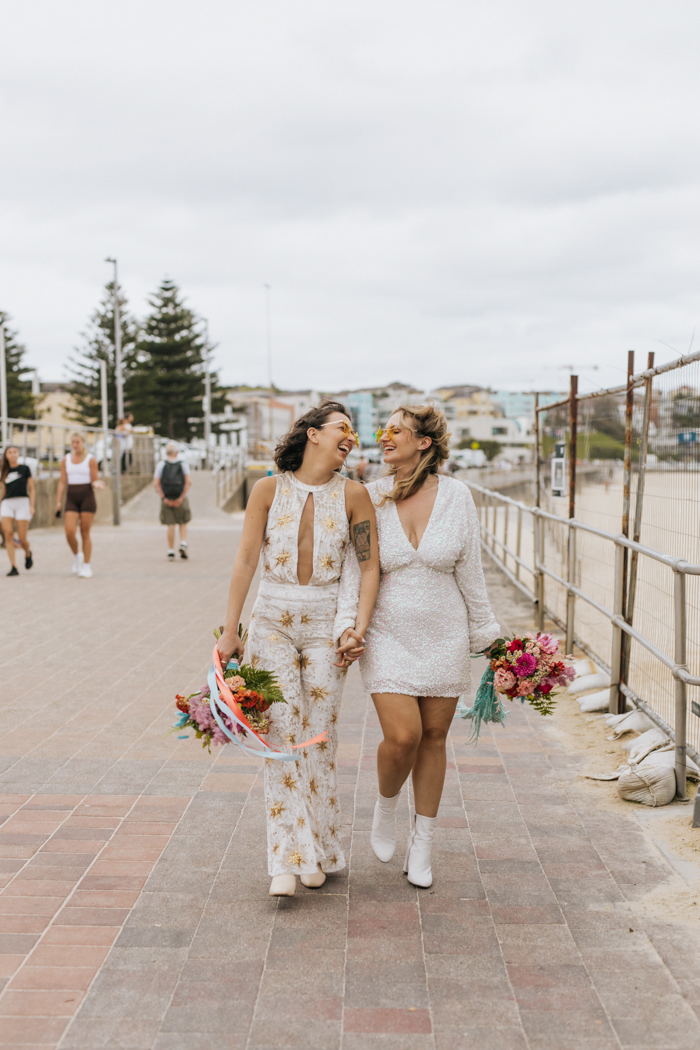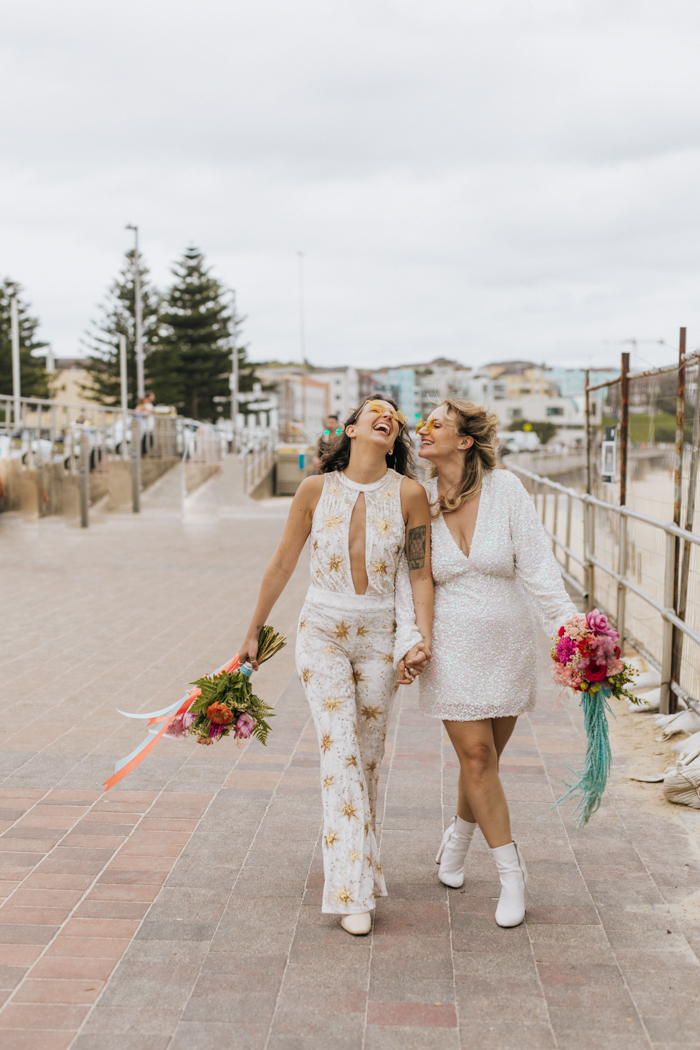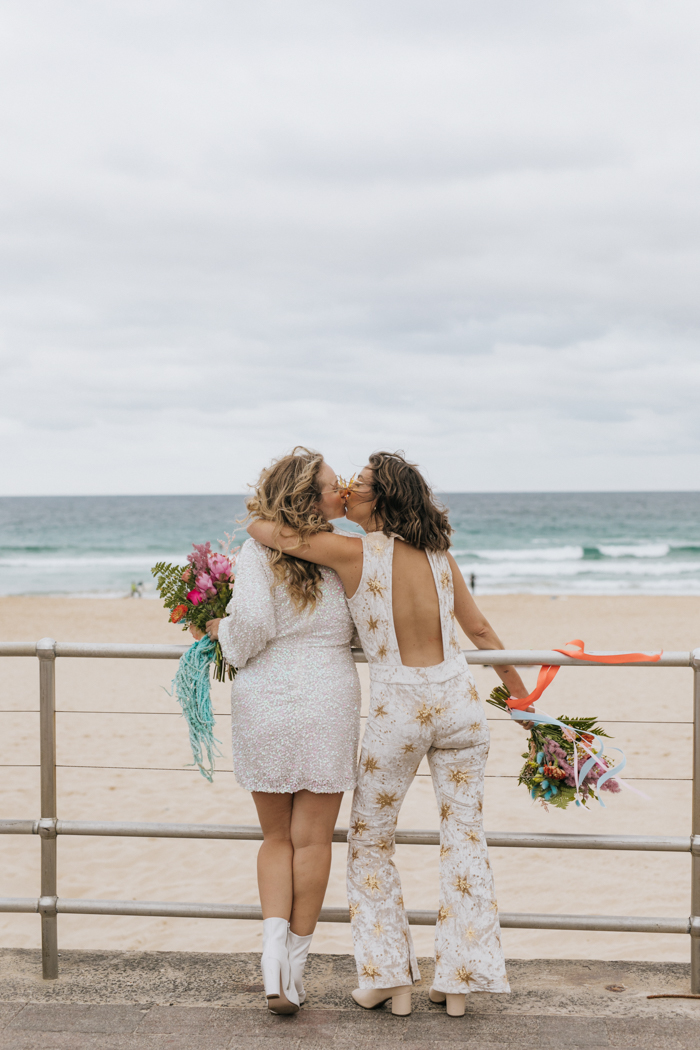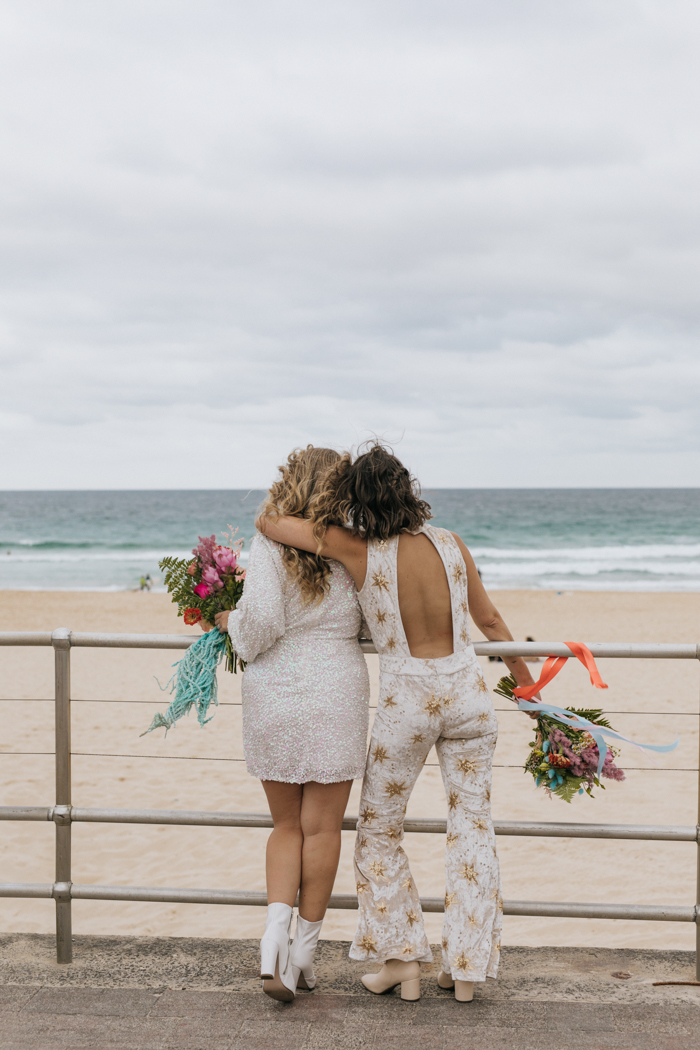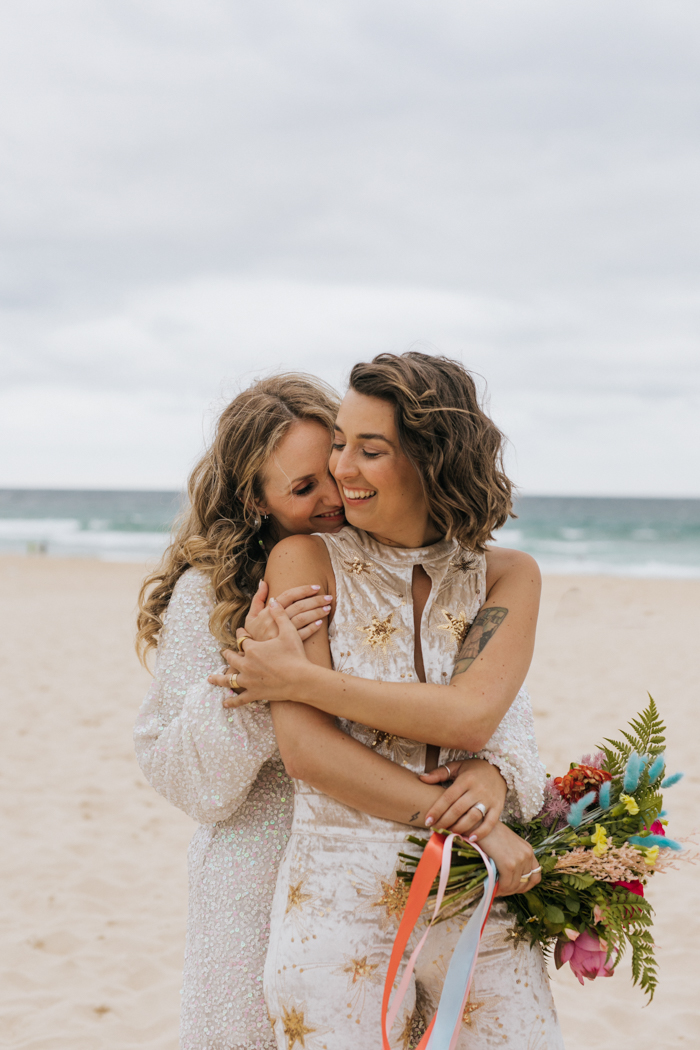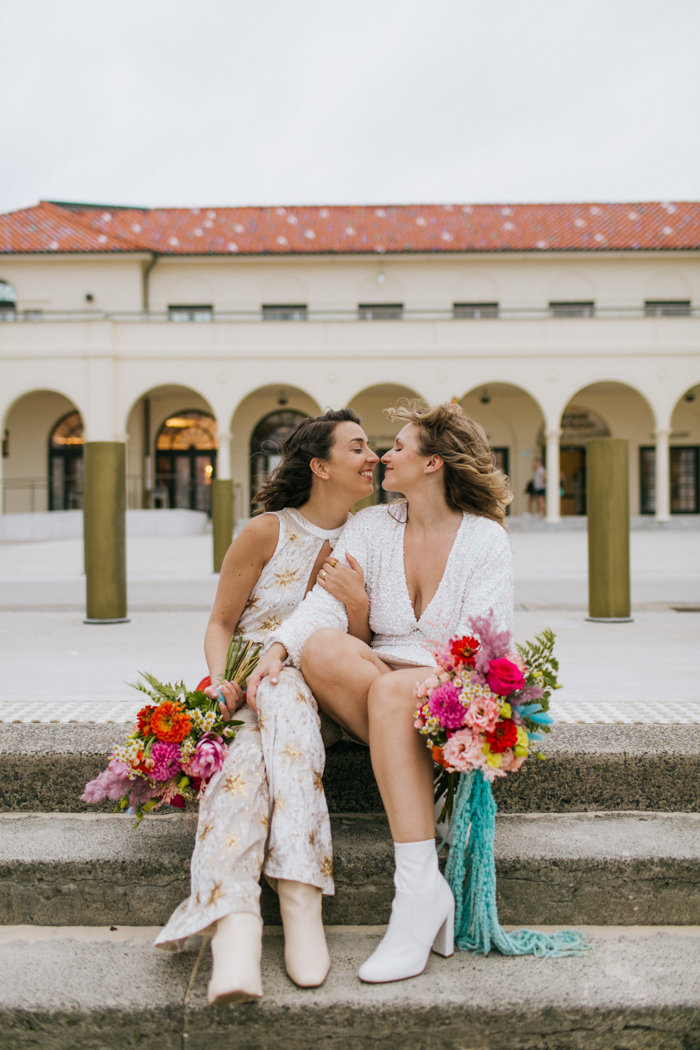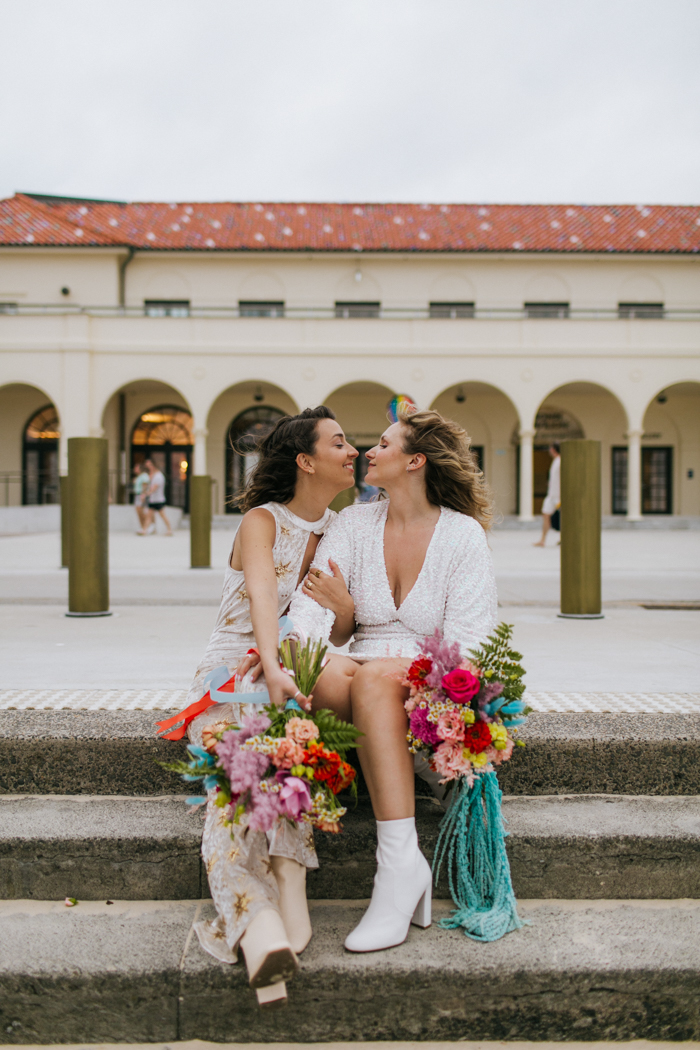 Ditching Tradition with Unconventional Wedding Attire
We knew we didn't want to wear the traditional white dresses, so we went with looks that were way more us. Shanna rocked a gold and cream jumpsuit with stars all over it, and I wore a short, white sequin dress. Our inspiration was a disco party at the beach, and we definitely used Pinterest to gather some inspiration for our wedding day fashion.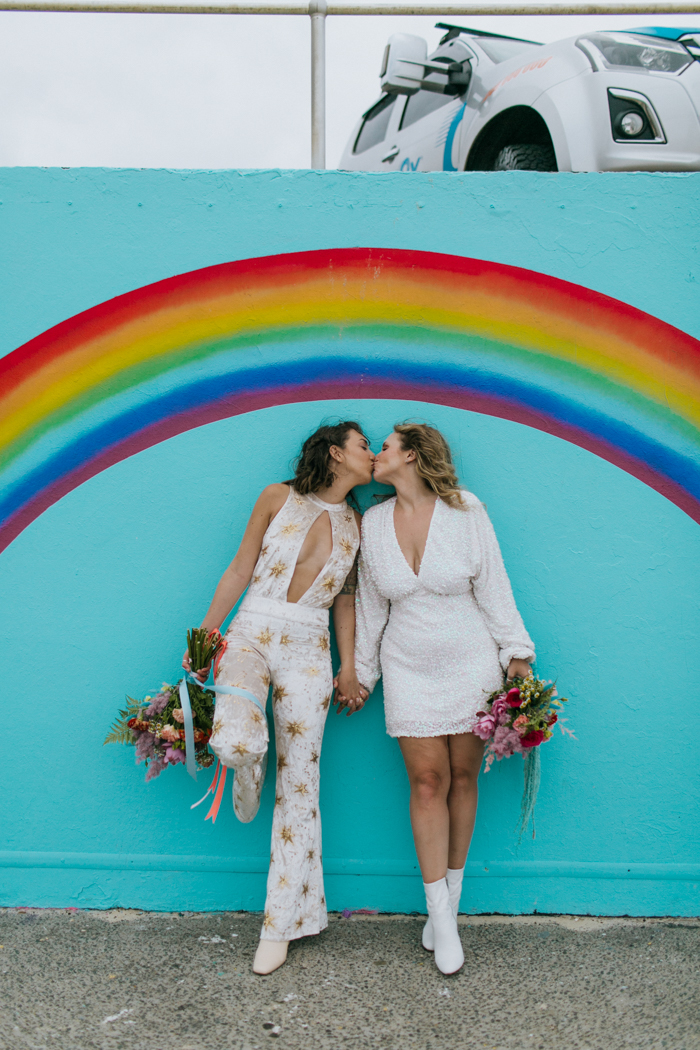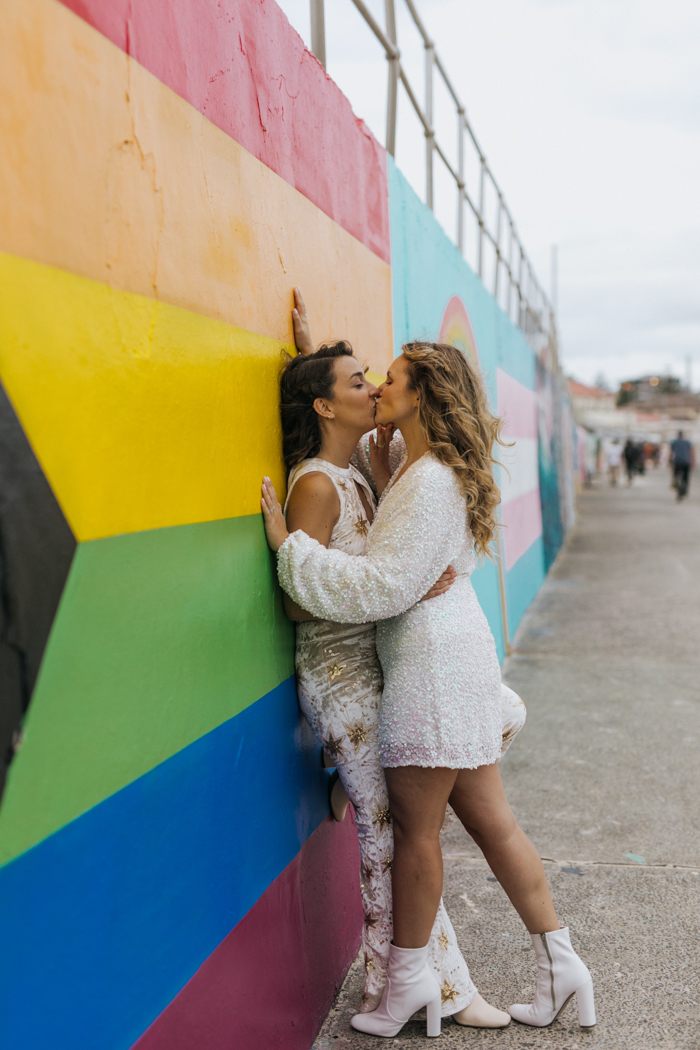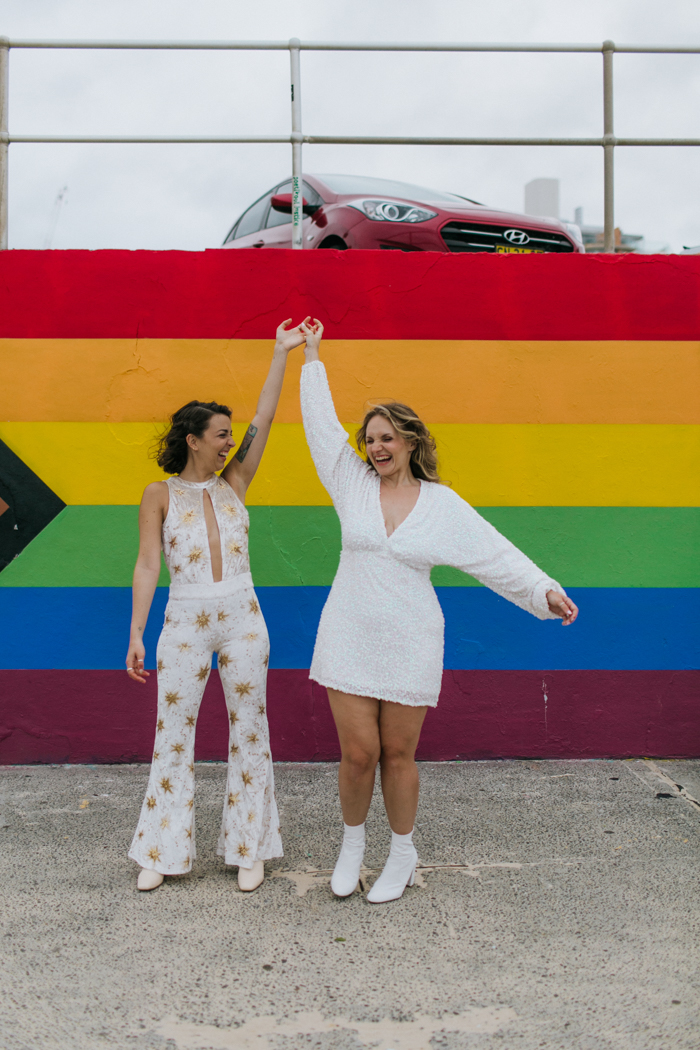 Congratulations to Gabi and Shanna on their unconventional Bondi Beach elopement. And a big thank you to Martine Payne for beautifully capturing these cherished, intimate moments serving as inspiration for couples starting on their own wedding planning journey.
Love the idea of an adventure celebration for two like this one? Be sure to check out our elopement guide for ideas on infusing your personality into every part of your special day!