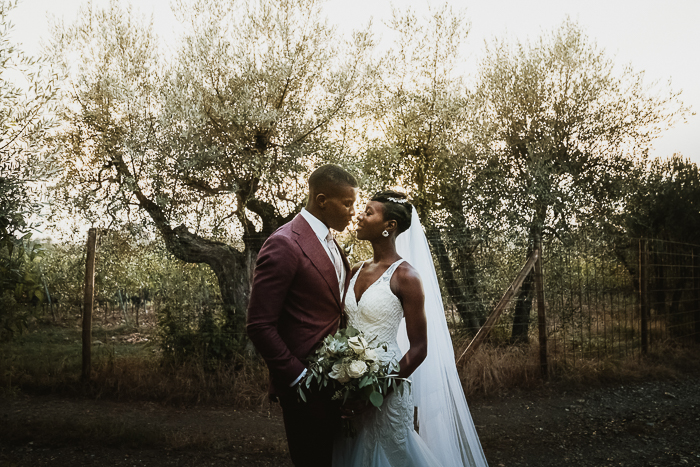 A castle, a rain shower, and a ceremony full of song–what more could you want in a wedding? Mel and Eugene's Tuscan castle wedding at Castello il Palagio was the perfect combination of elegant and lively. While they could've let the rain during their music-filled outdoor ceremony get them down, the couple kept spirits high when they moved indoors to continue the nuptials.
After rain-soaked "I do's" and taking stunning portraits in the vineyard, the newlyweds partied the night away with friends and family at a reception fit for royalty. With the help of CG Wedding & Event Designer, the couple transformed the space into an Italian dream using eucalyptus and olive leaves, candles galore, and gold decor. And of course, we can't forget to mention Mel's forest green one-shoulder Sarah Boadu reception gown and Eugene's all-white outfit change–talk about taking wedding fashion to the next level.
One look at these photos beautifully captured by Benni Carol Photography, and you'll be ready to galavant around the Tuscan countryside.
The Couple:
Mel and Eugene
The Wedding:
Castello il Palagio, Tuscany, Italy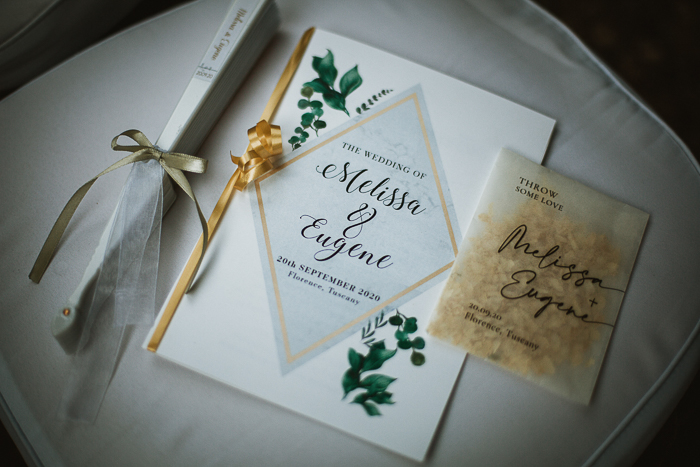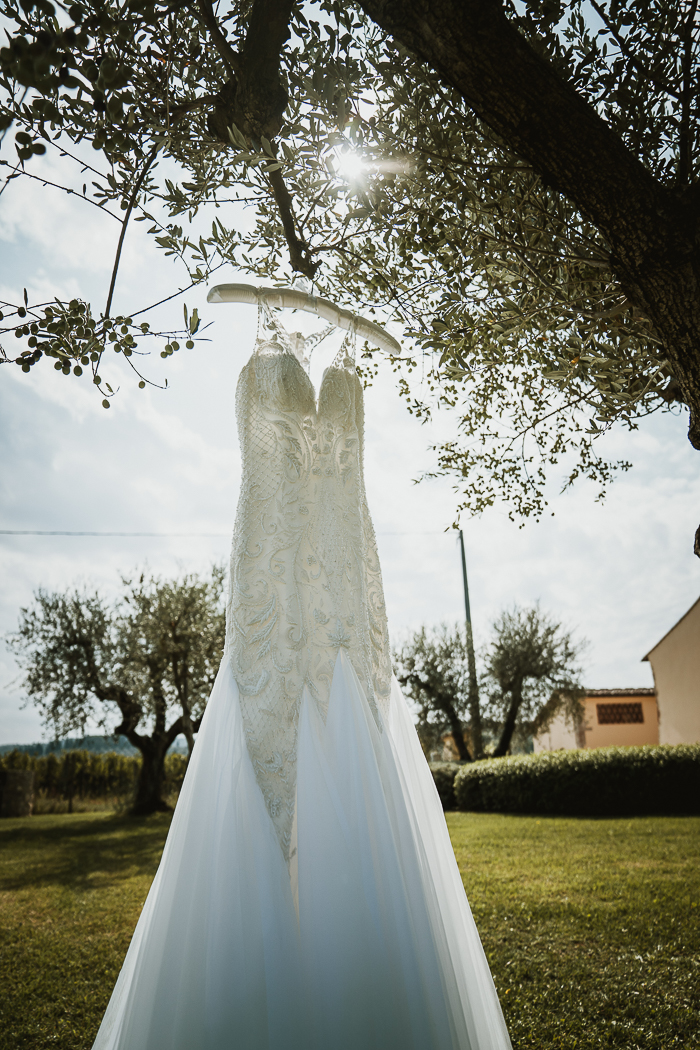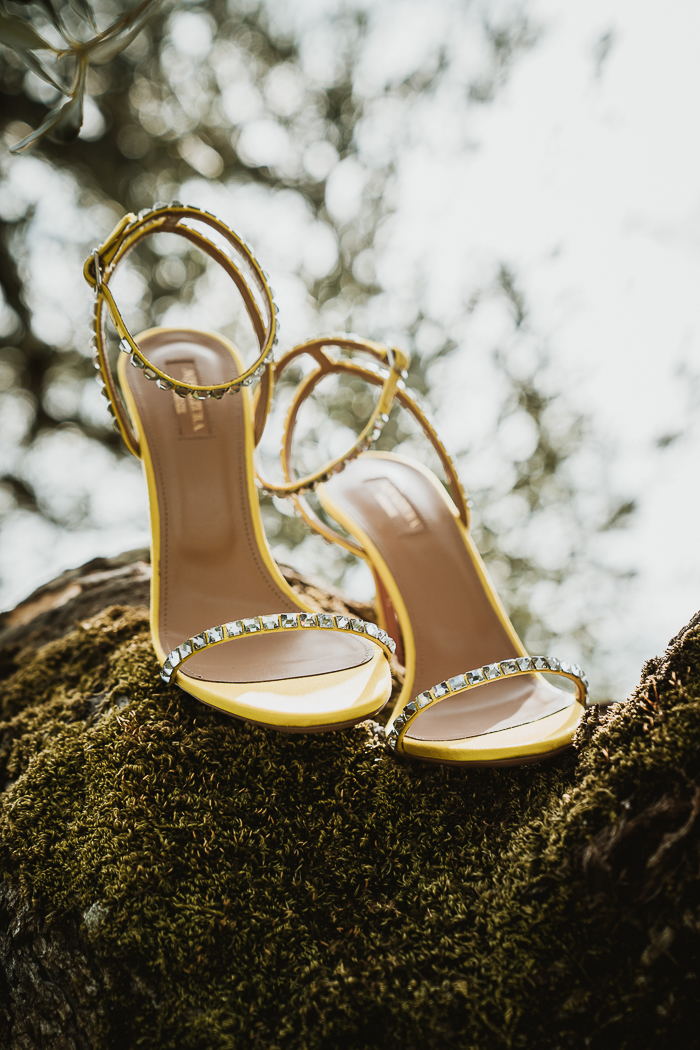 Recommended Reading: 30 Chic Low Heel Wedding Shoes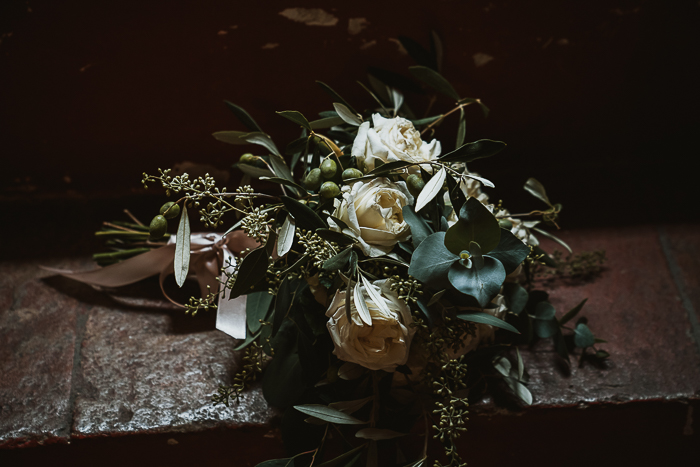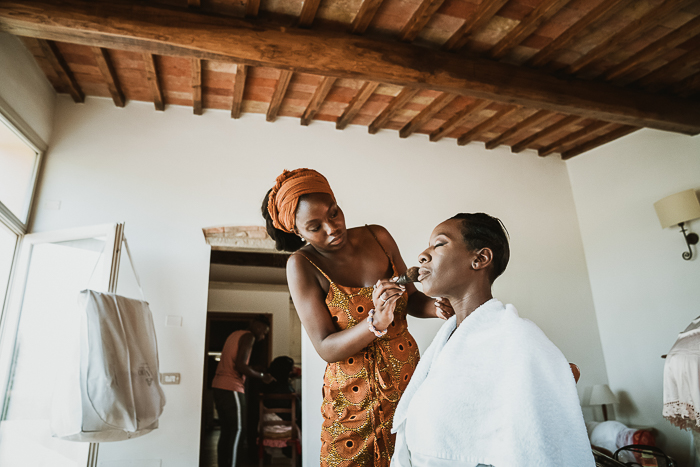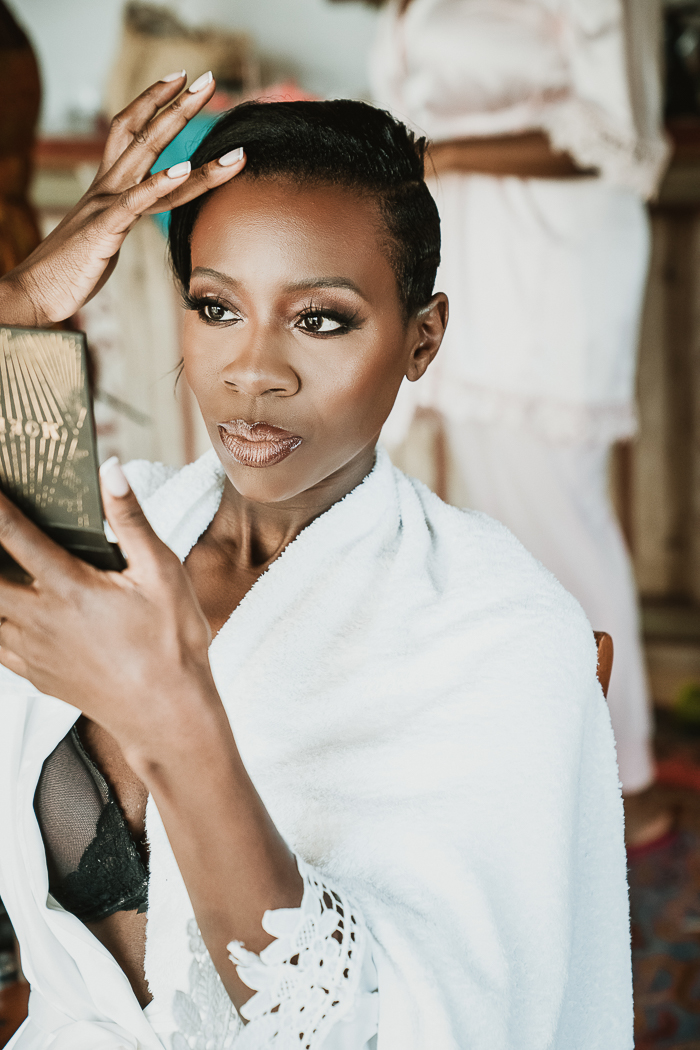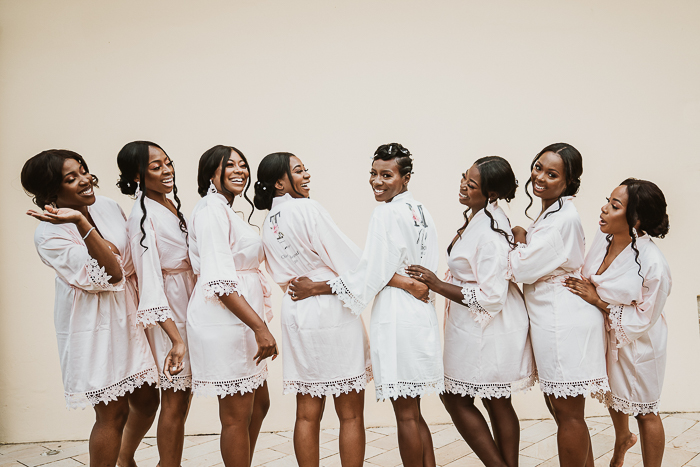 Shop similar robes: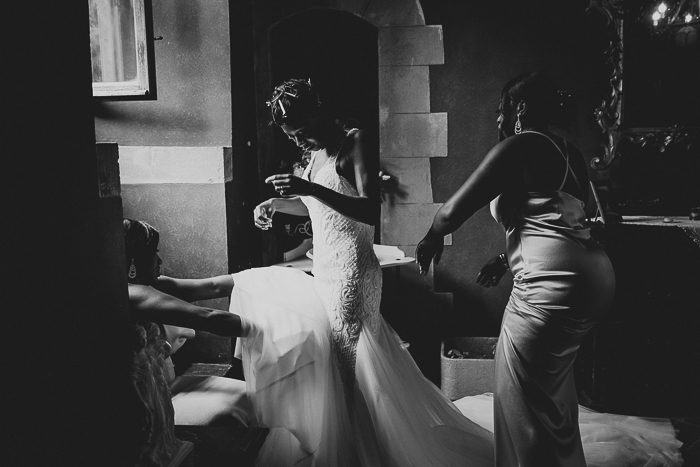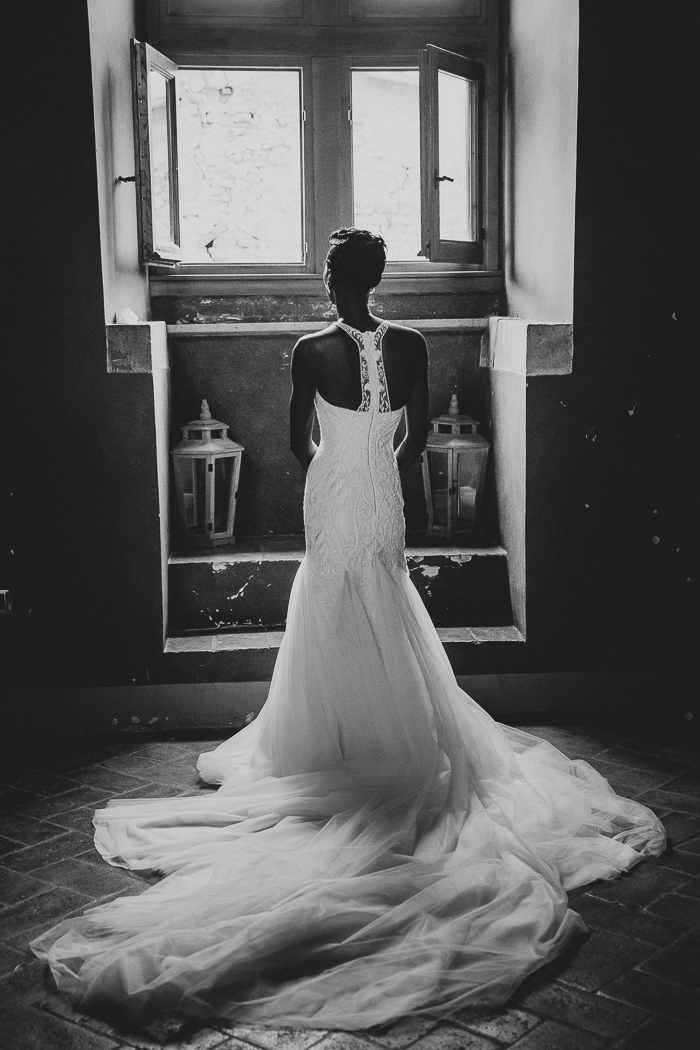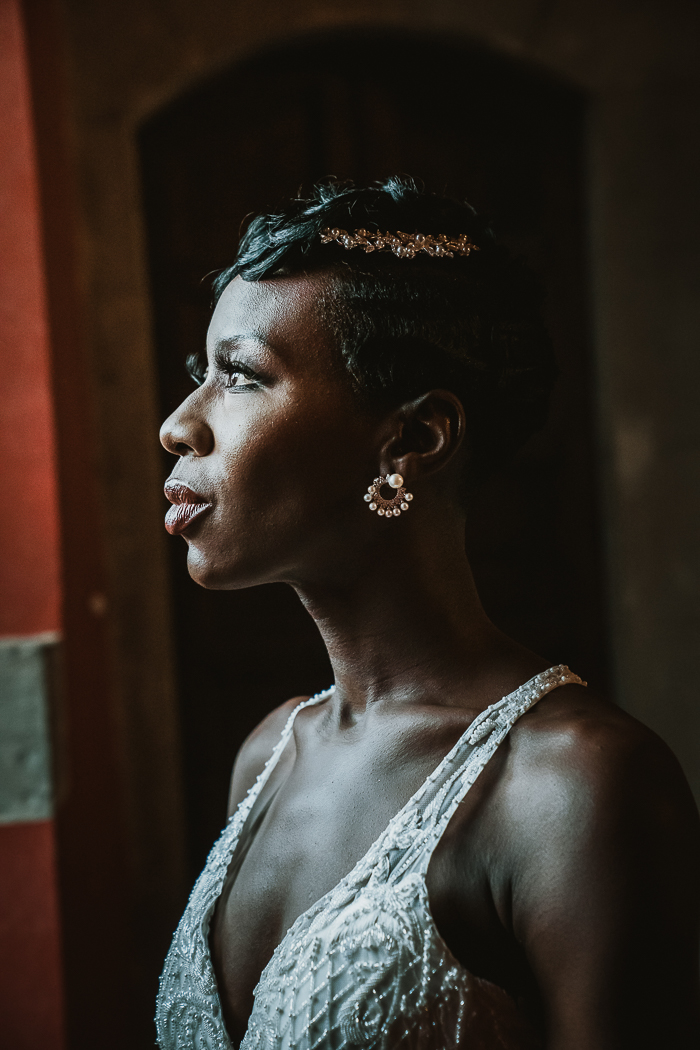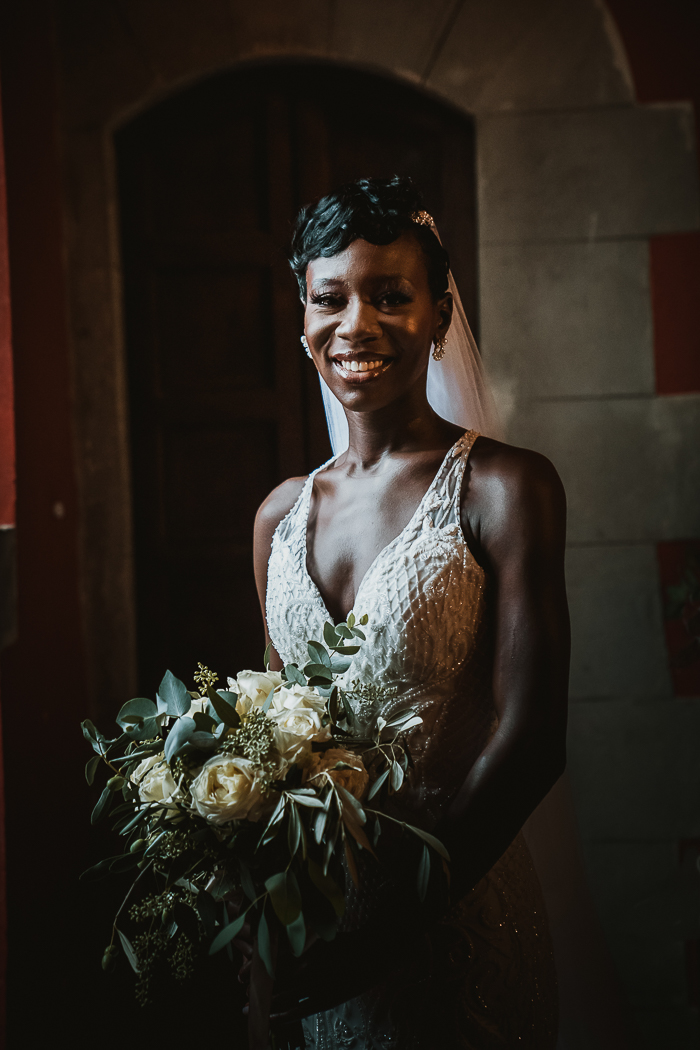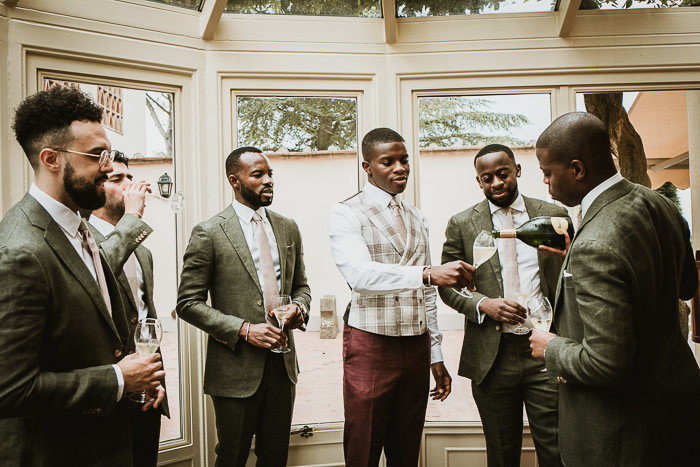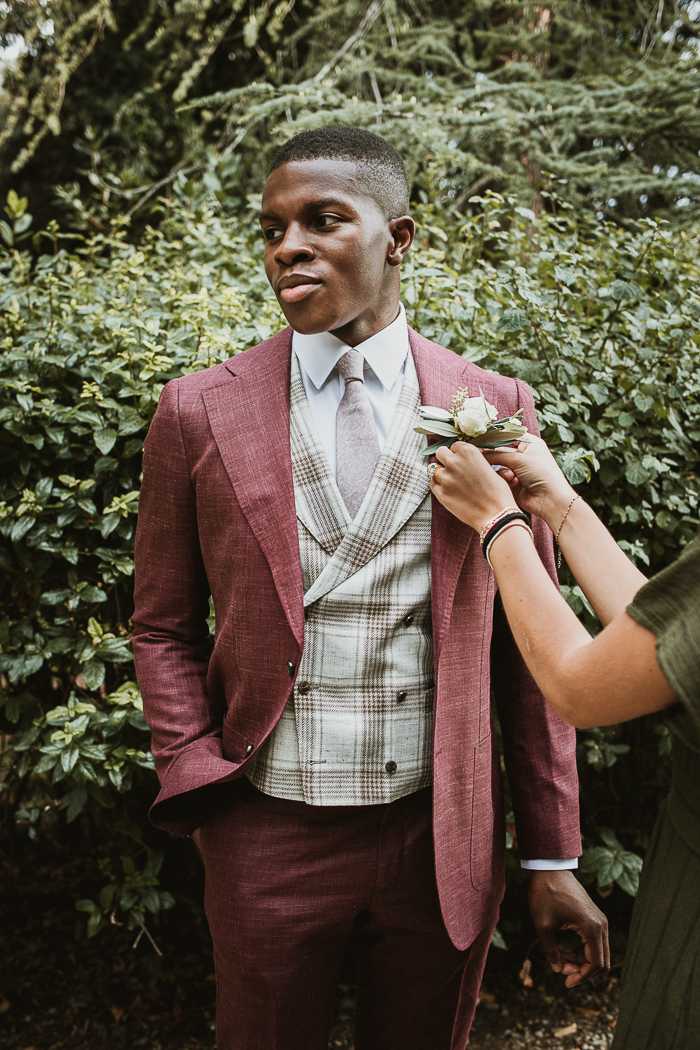 Recommended Reading: The Dreamy Unconvential Colorful Suit Roundup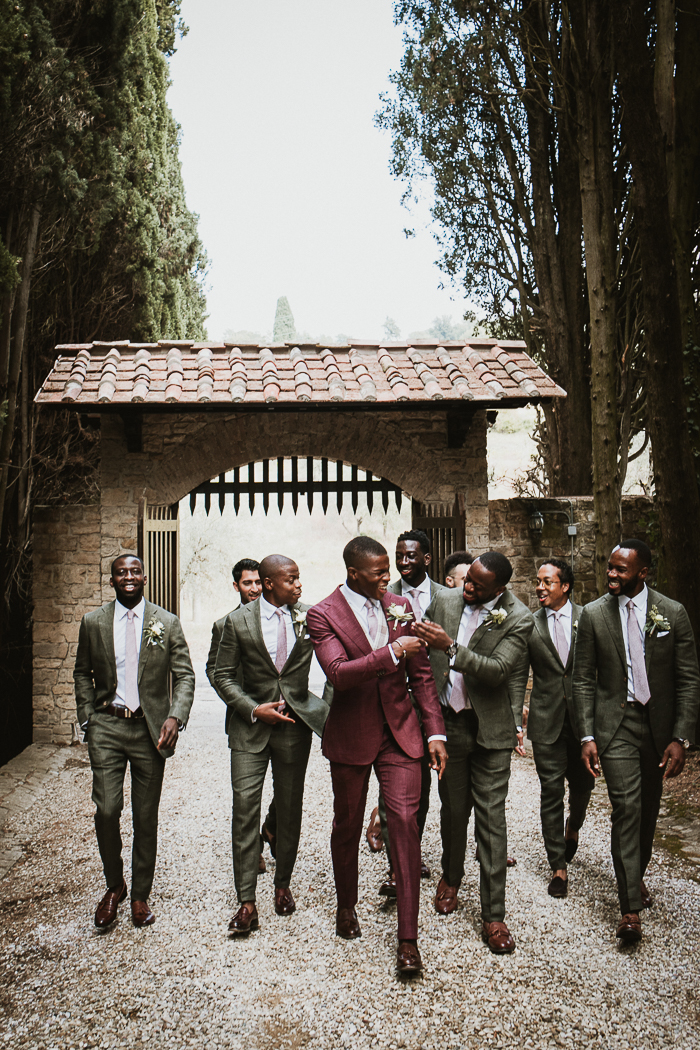 Why A Tuscan Castle Wedding
We are really proud of the choice we made for our wedding venue. Just when we thought we had found our dream location, Claudia encouraged us to see one more–Castello Il Palagio–and we fell in love. It was classic, romantic, and surrounded by vineyards. It was crucial to have a venue that could host our wedding both inside and outside, with stunning options in both cases. Even though the weather proved to be quite unpredictable on our wedding day, we were able to relax and have a great experience without worries or regrets.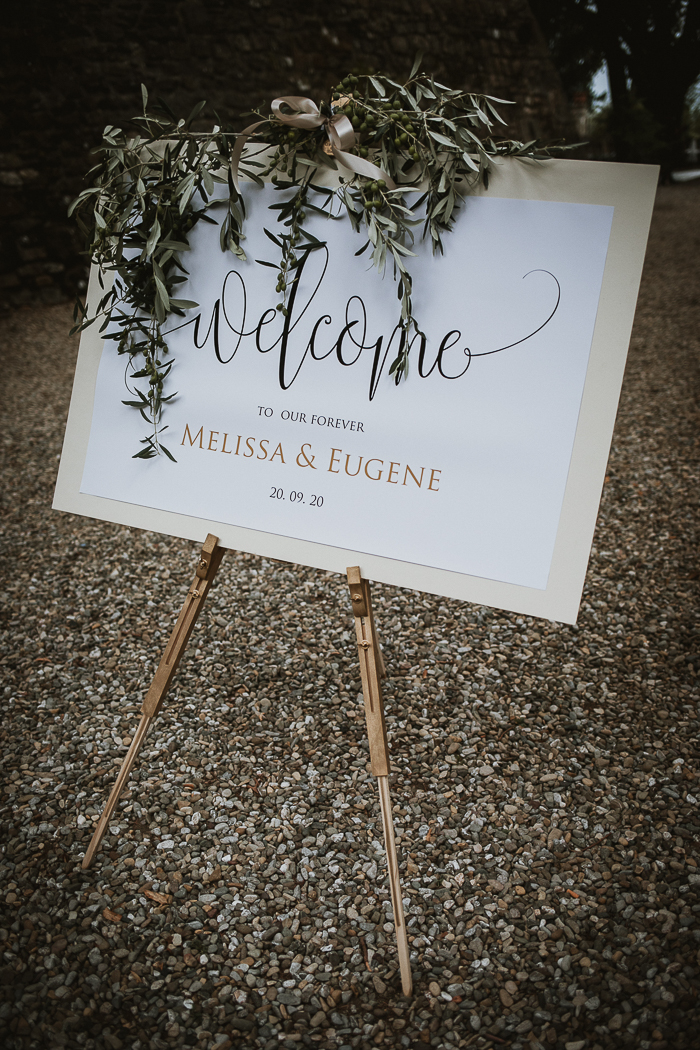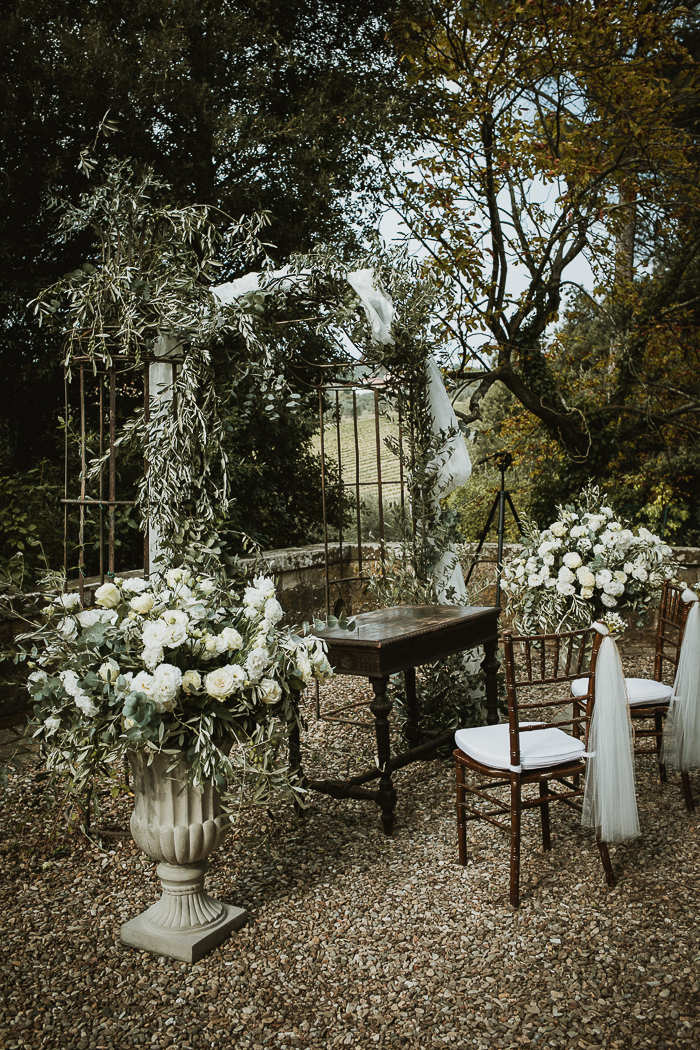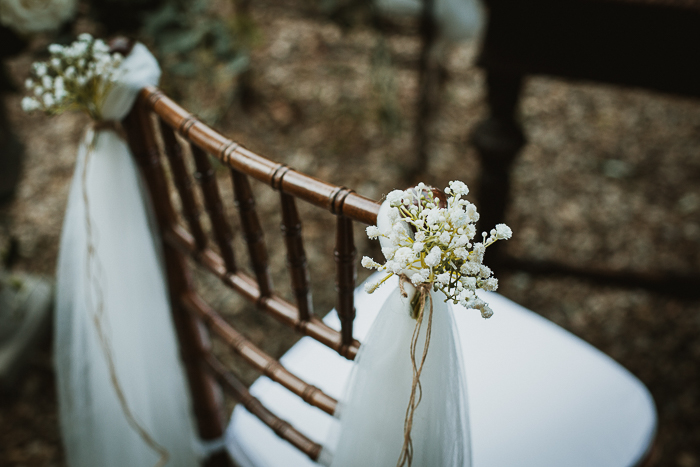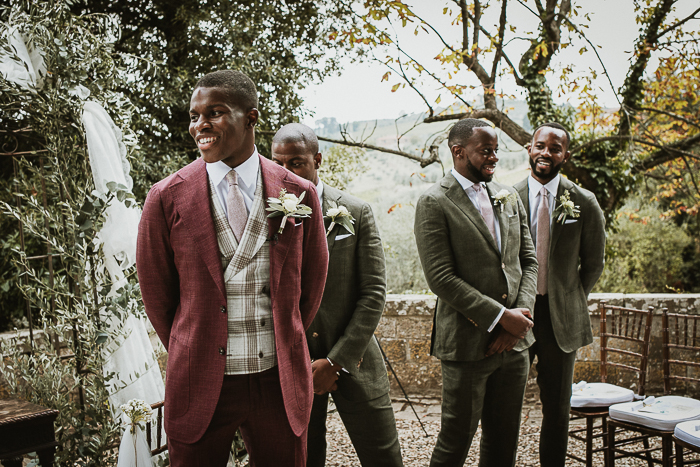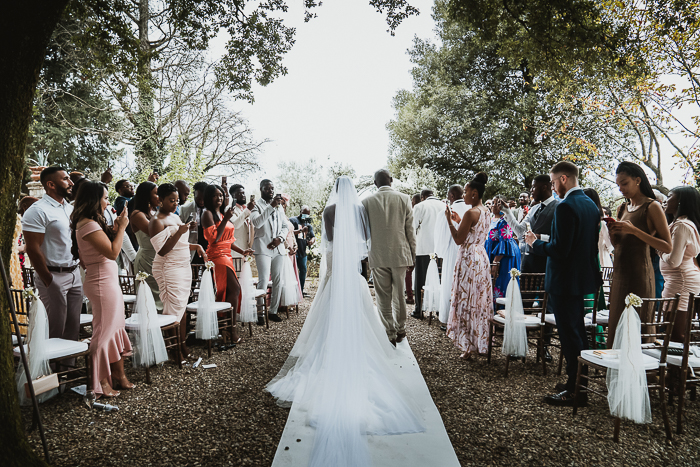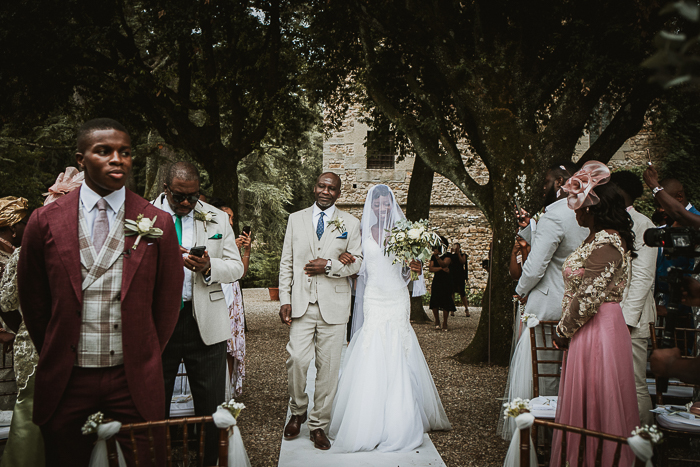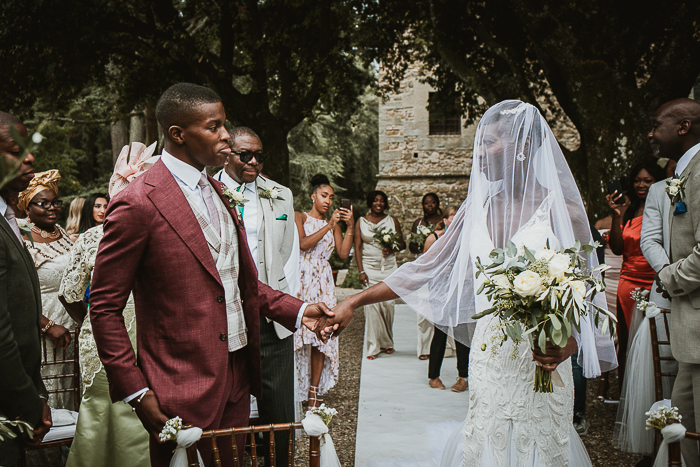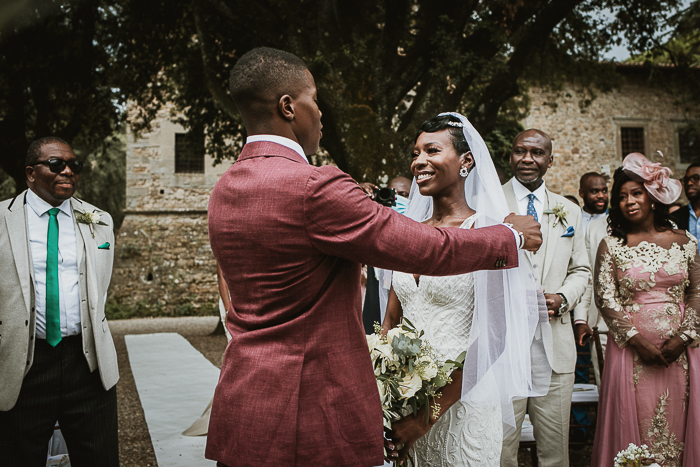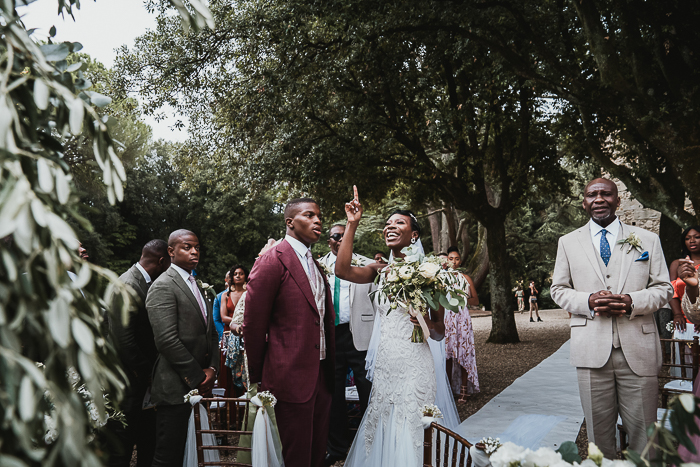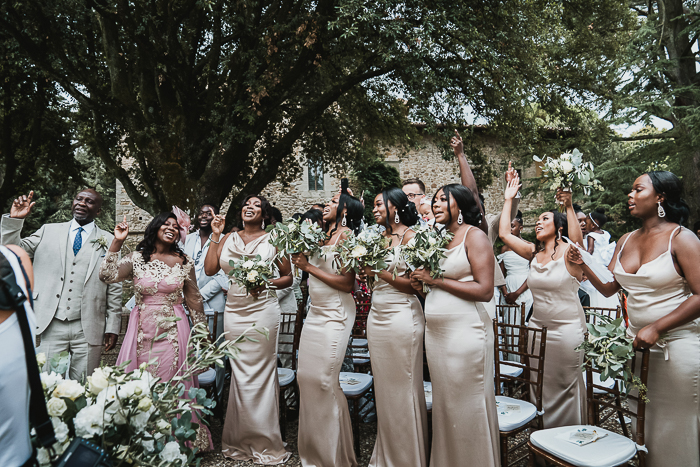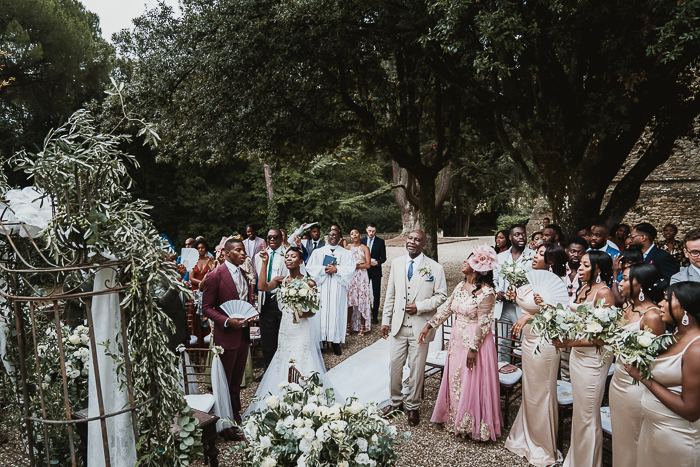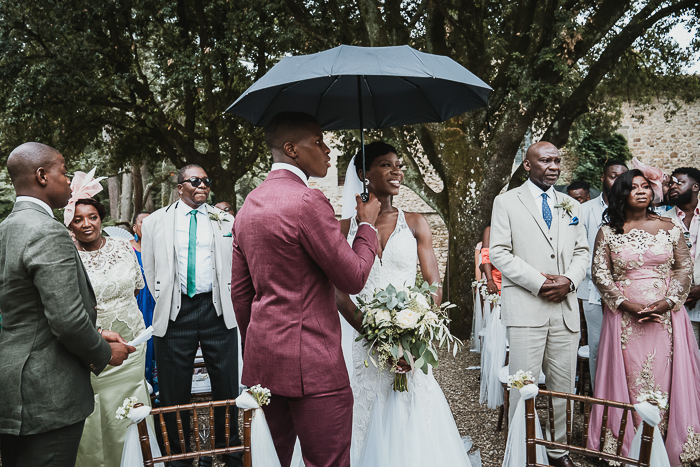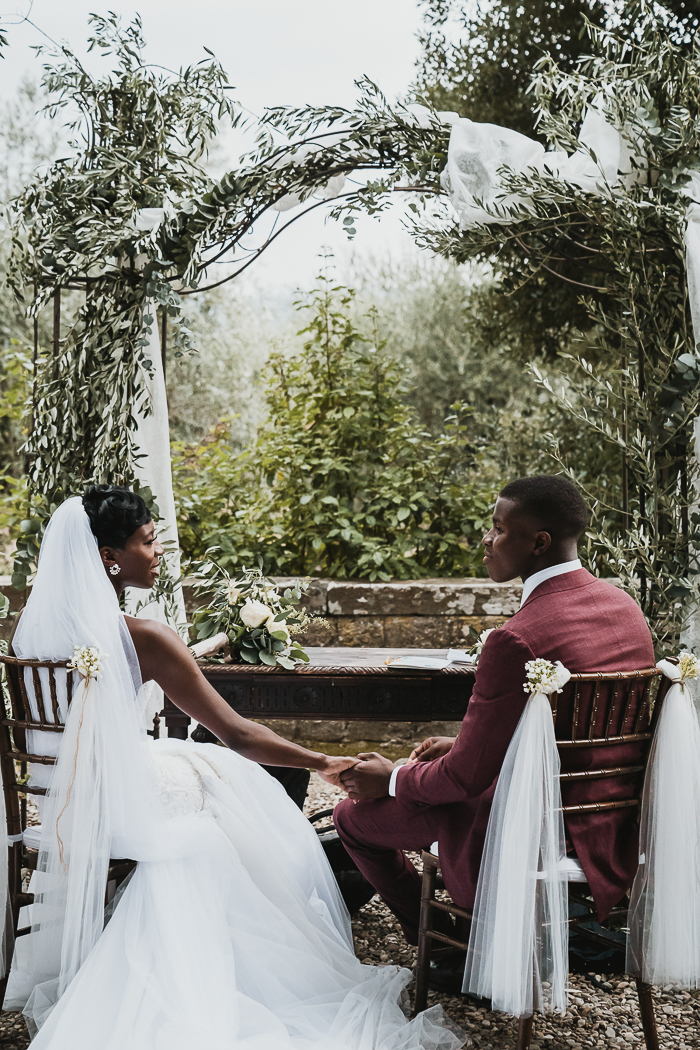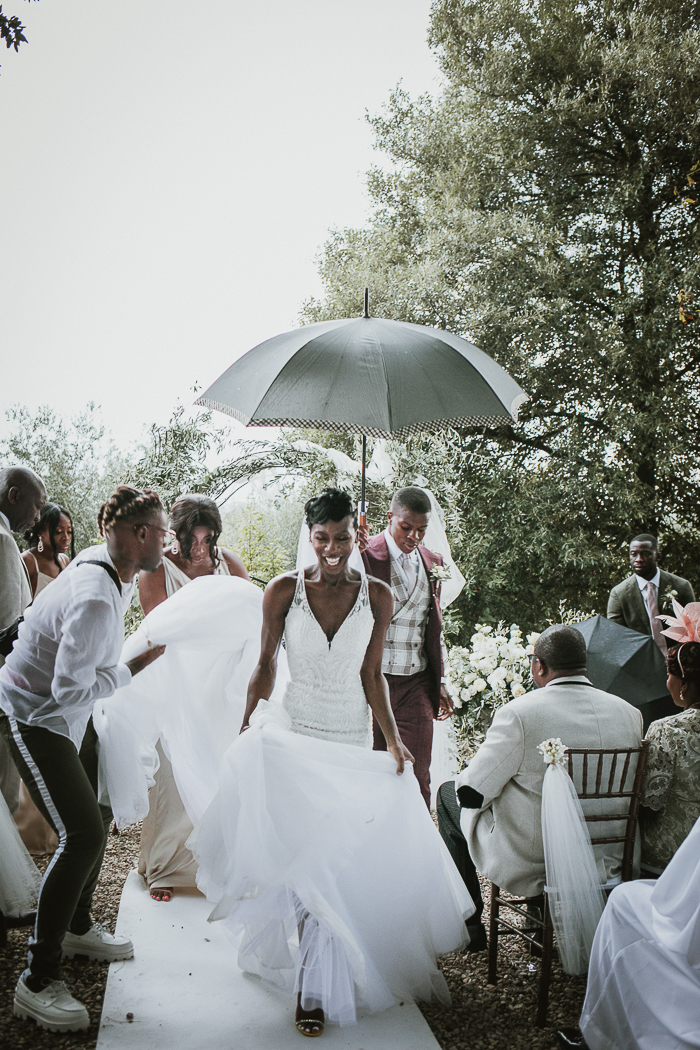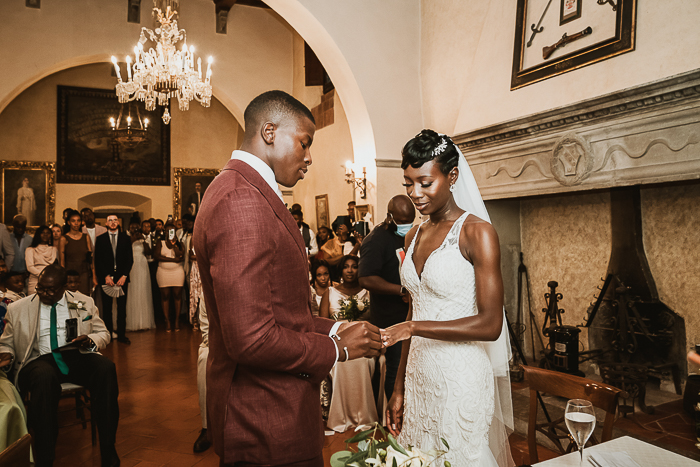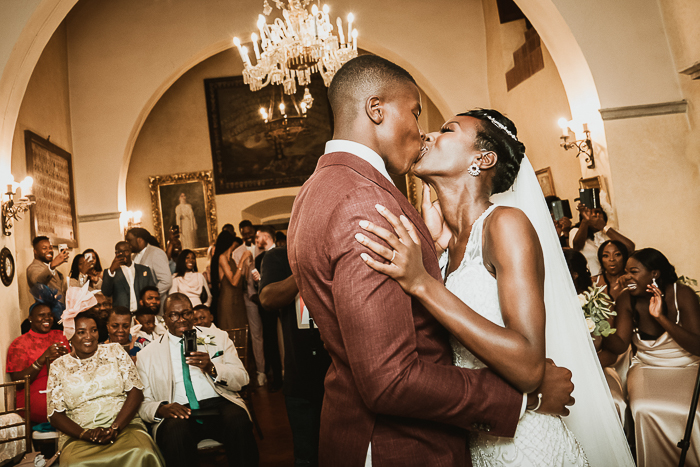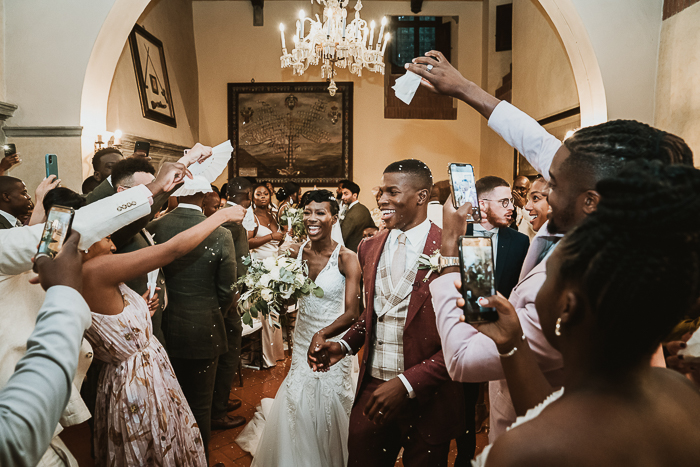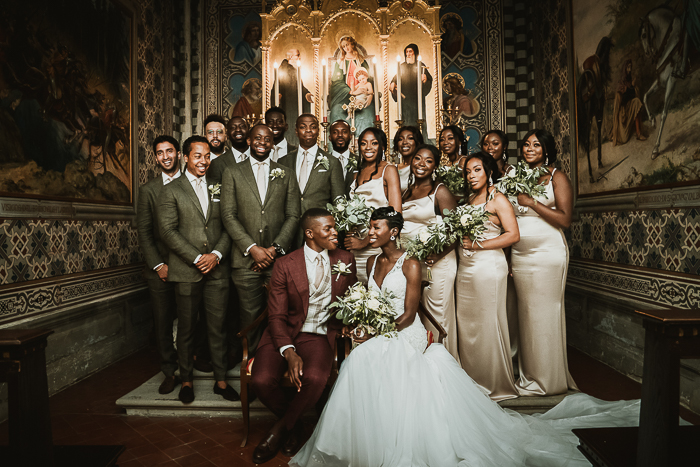 Wedding Advice From The Bride
During our wedding planning process, we struggled a lot with COVID restrictions. Nevertheless, amid a pandemic, we had the most beautiful wedding in Florence. Looking at world events today, we cannot believe that we were even able to have our wedding. Not to mention flying out 90 guests from London—no one caught COVID due to our planner's diligence and safety precautions—and us having the best day of our lives. Claudia–of CG Events–was nothing short of amazing. Our wedding was originally scheduled for June 4th, 2020, but took place–by nothing short of a miracle–on September 20th, 2020. So my best advice to all the couples out there would be to try and stay positive even if things don't go as initially planned. And trust your wedding vendors.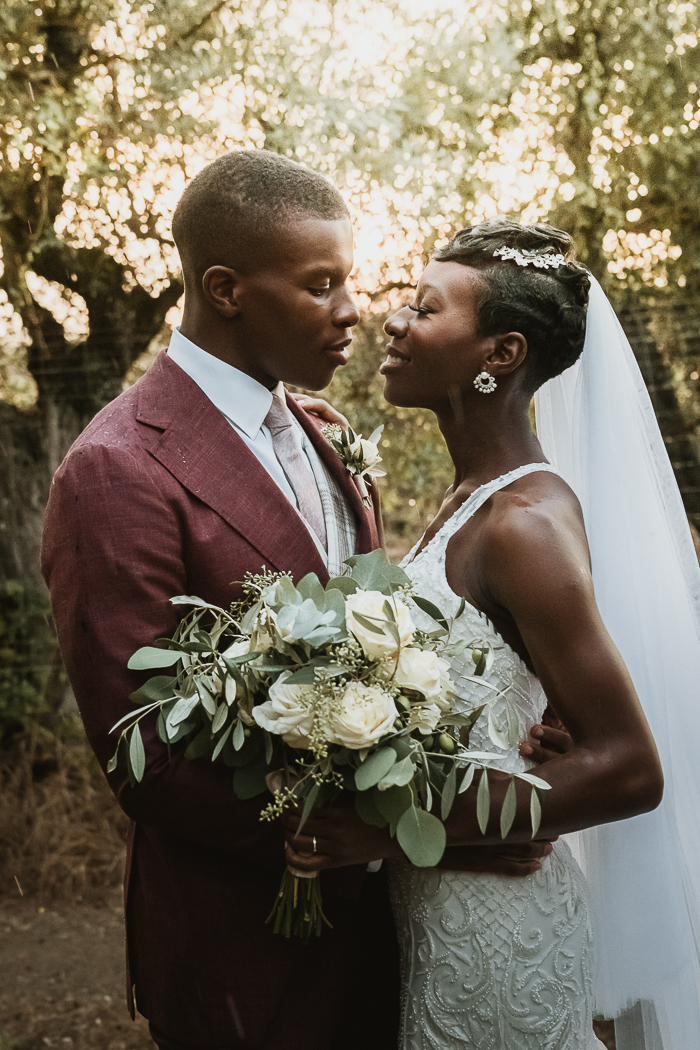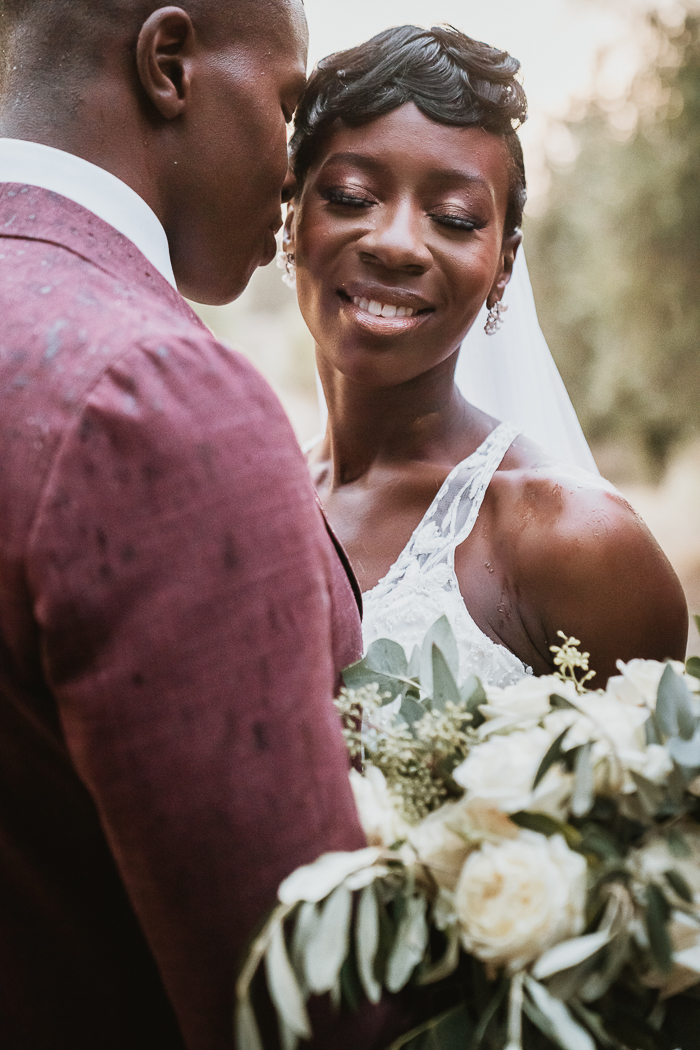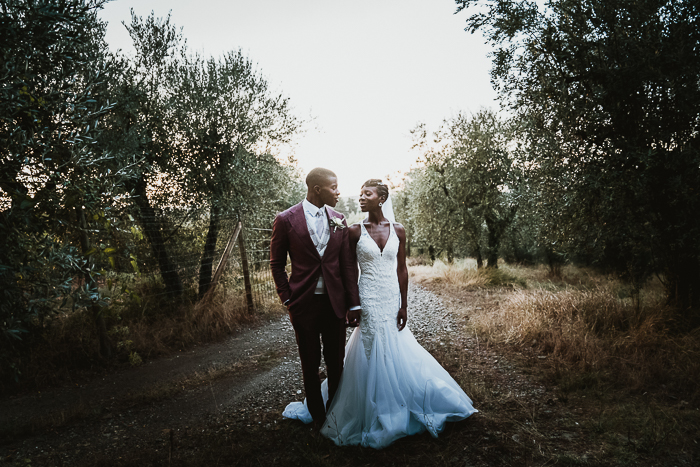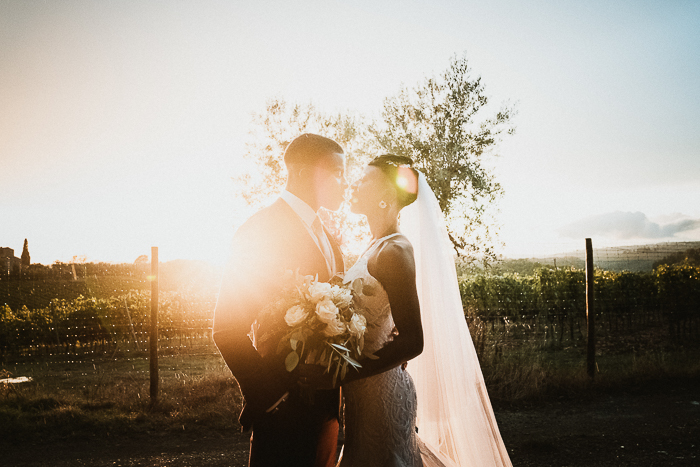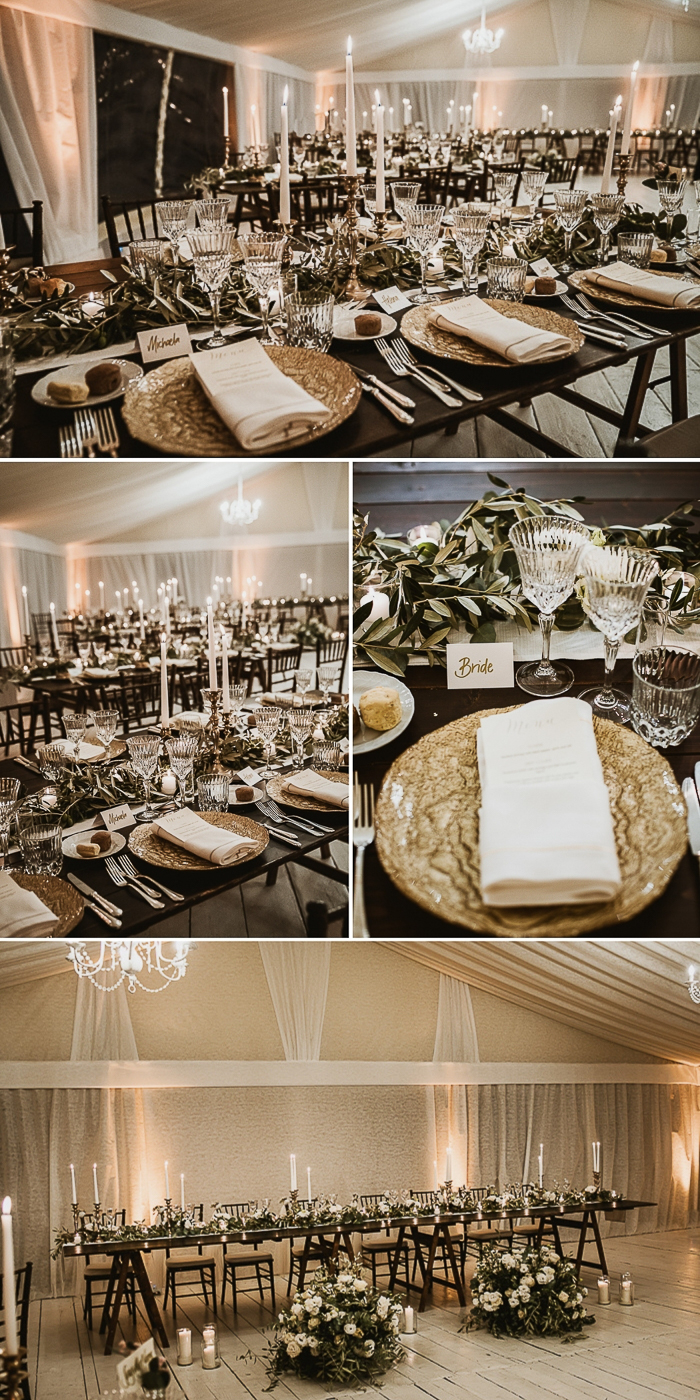 Traditional Italian Wedding Day Vibes
We were looking for a typical "Tuscan vibe." This meant lots of green with eucalyptus and Chianti olive leaves along with some white and champagne elements with a touch of gold. The stunning castle grounds and the surrounding chianti hills helped us realize what we were looking for–a romantic, warm, and earthly atmosphere.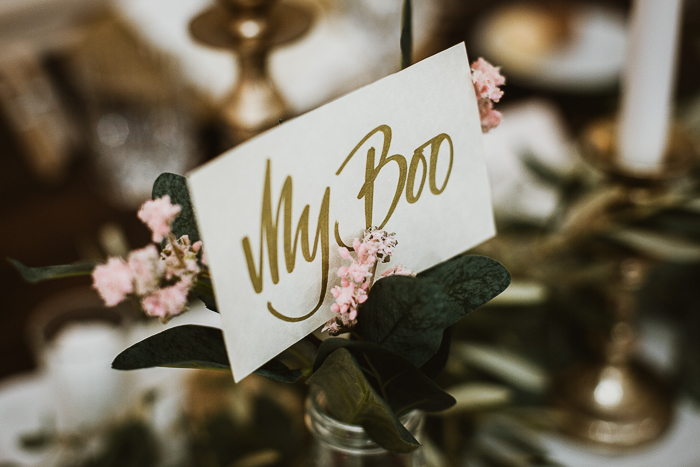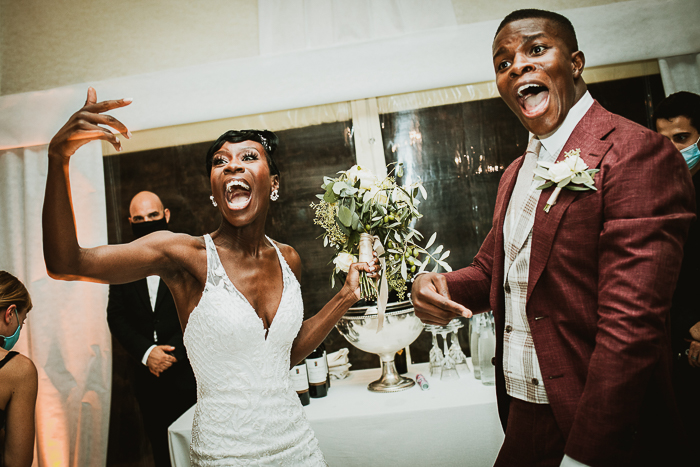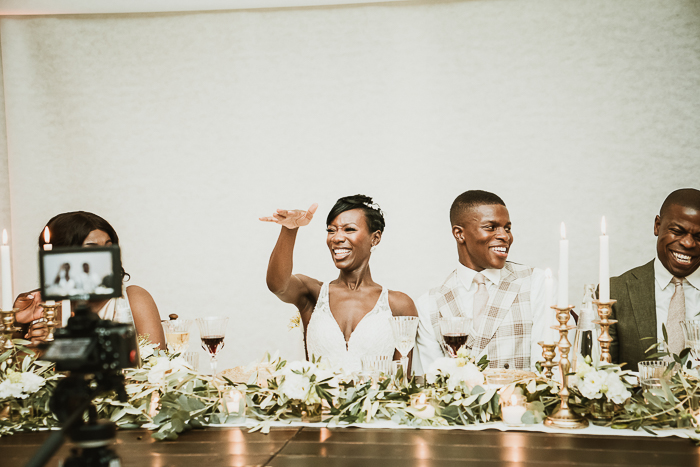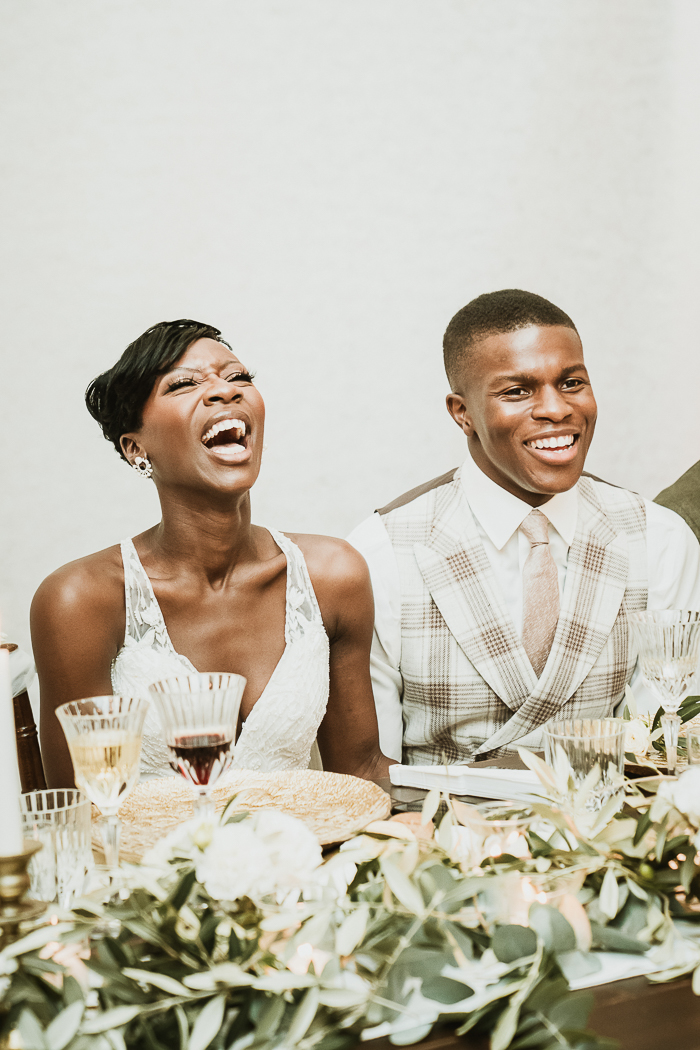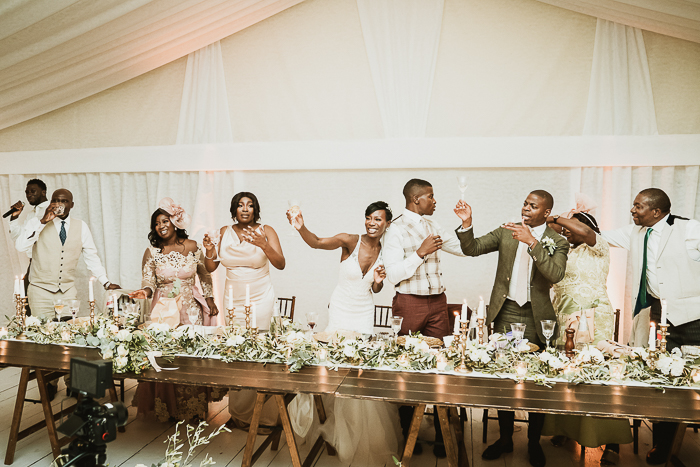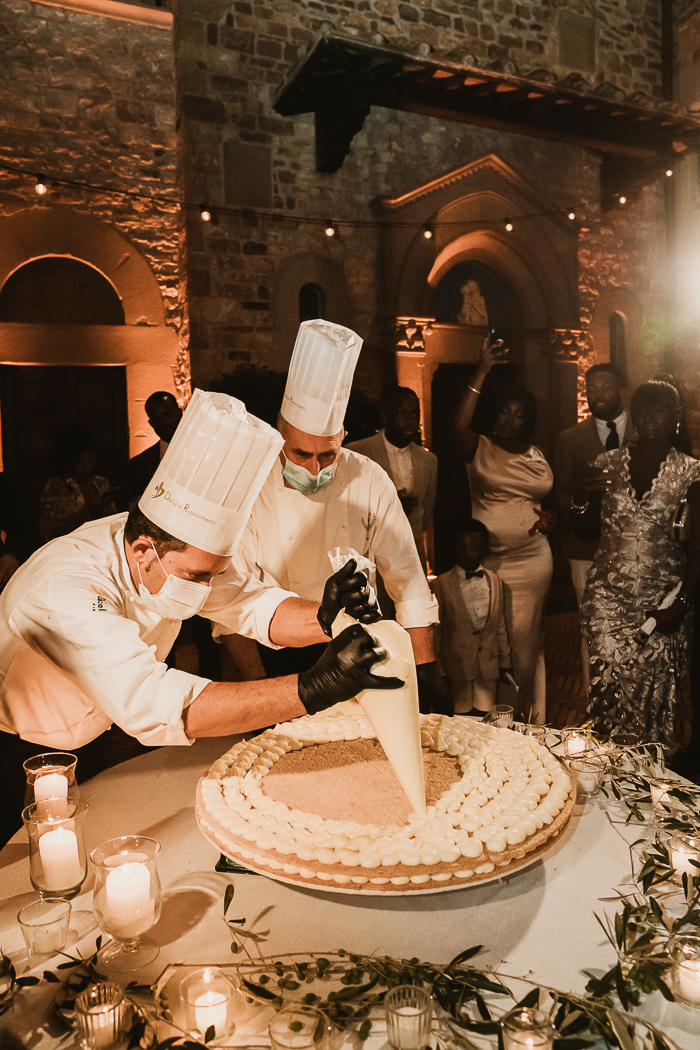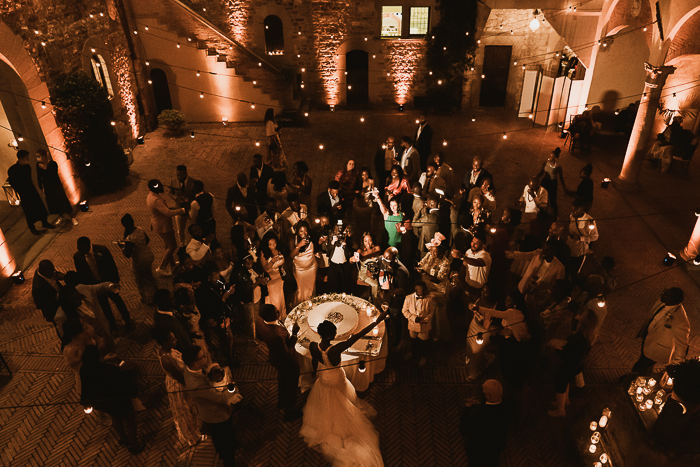 Recommended Reading: These Wedding Reception Songs Are Guaranteed to Get Your Guests on the Dance Floor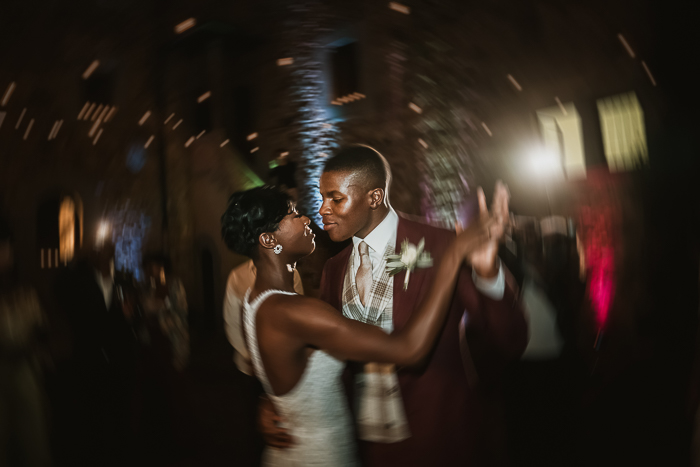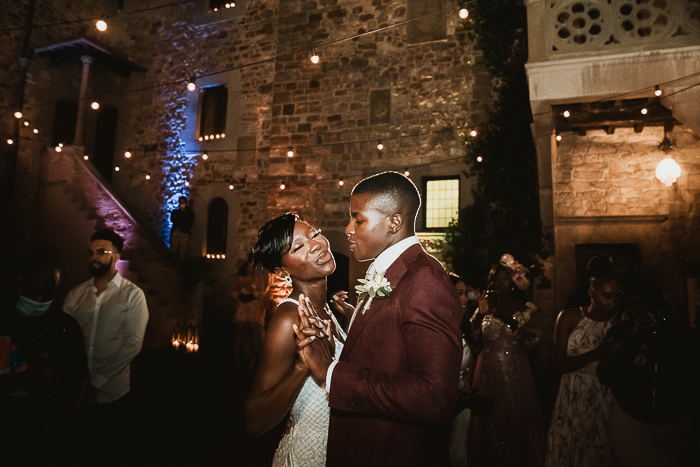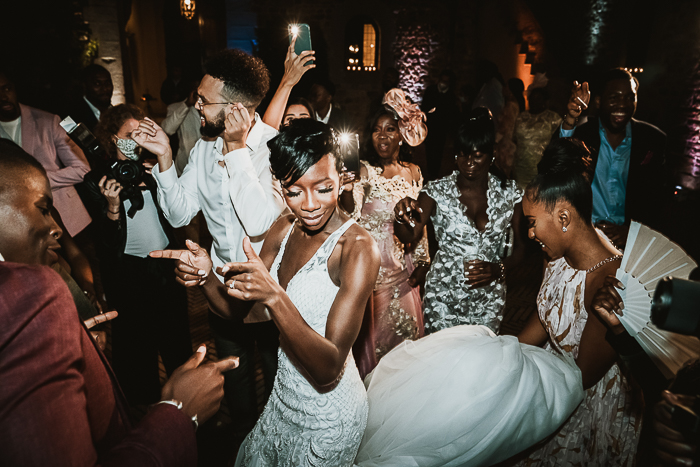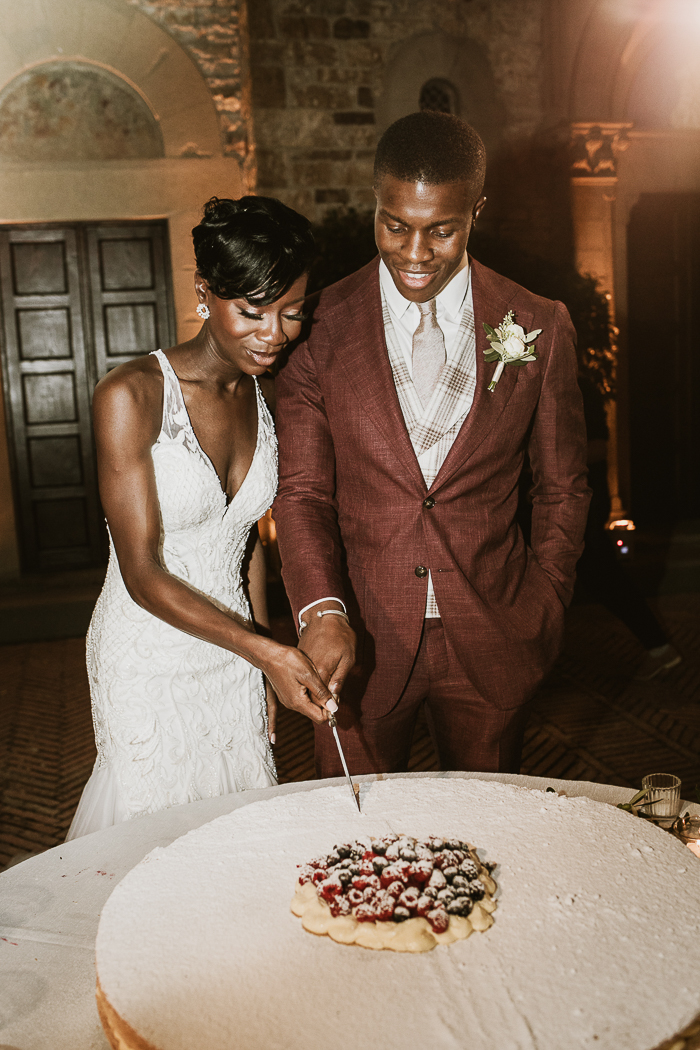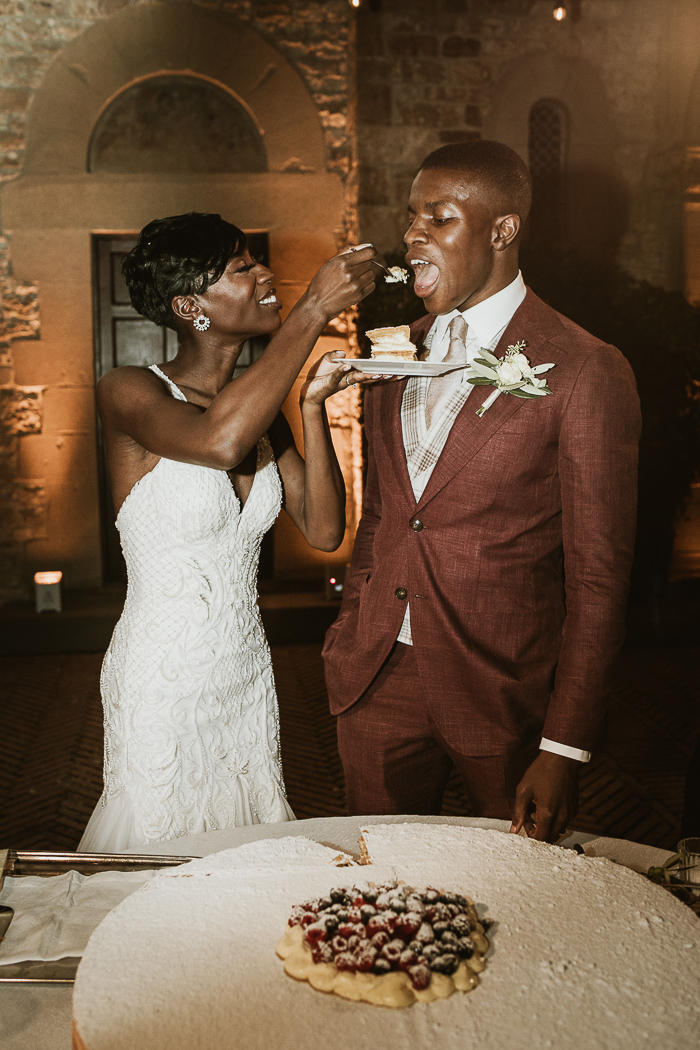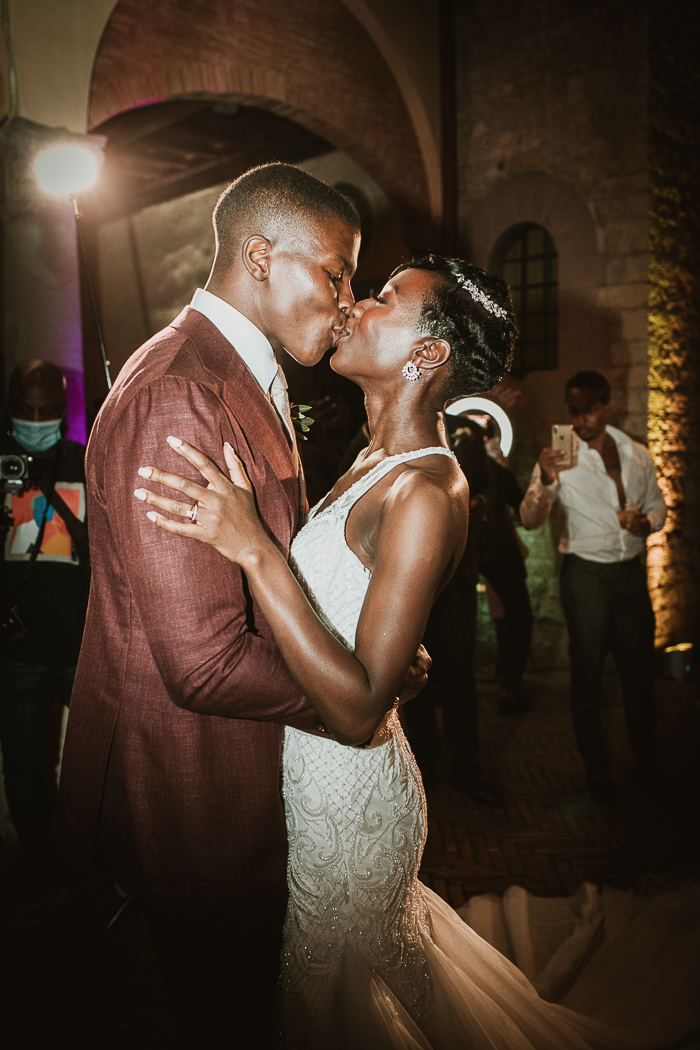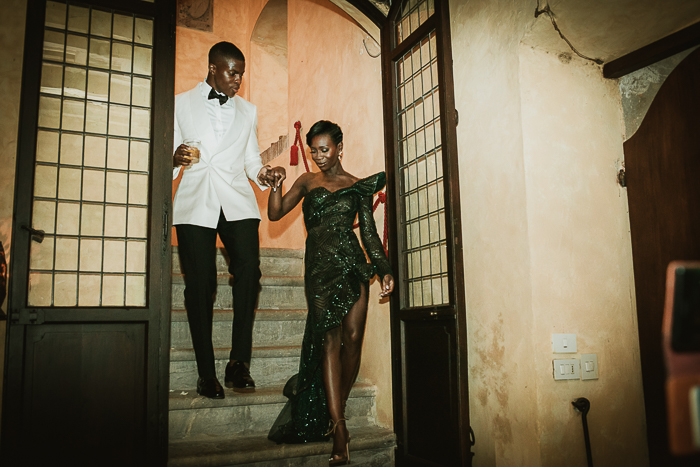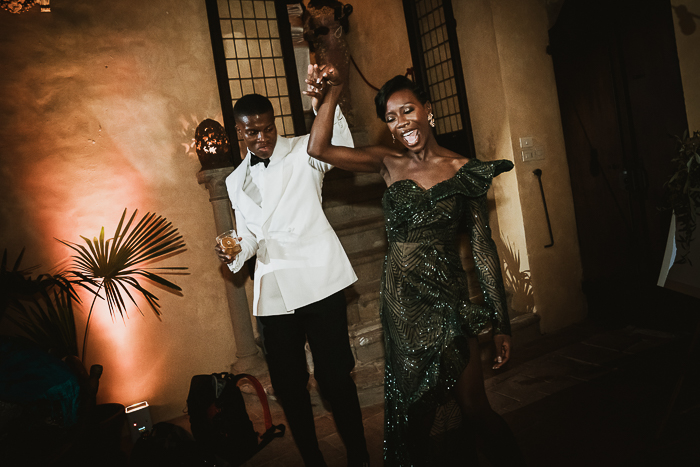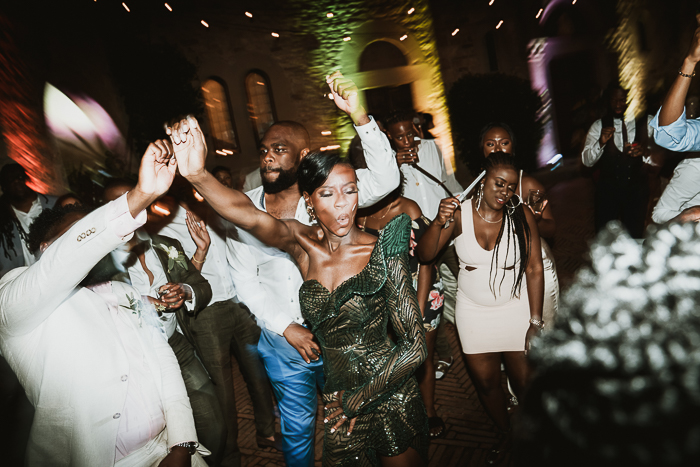 Congratulations again to Mel and Eugene on their Tuscan castle wedding! We're so thankful that Benni Carol Photography was there to capture the beauty of the day. Don't forget to check out these six destination wedding tips before jetting off for your own destination "I do's!"