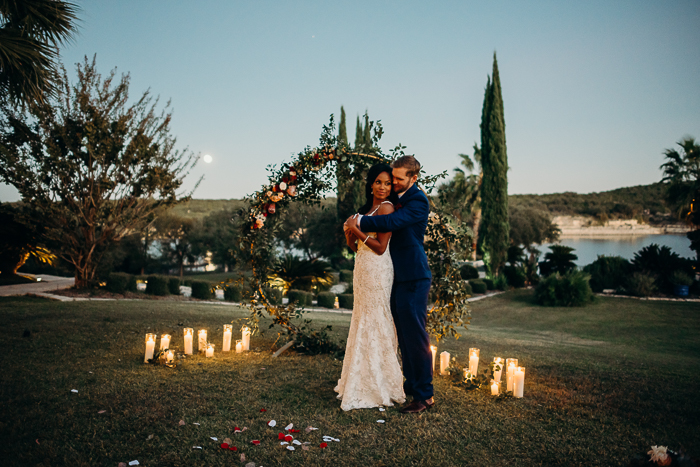 Gabrielle and Kyle had been looking forward to their big wedding in California, but due to the pandemic, they had to change those plans and opted instead for a more intimate celebration with just their immediate family. Between the manicured lawns and two-story waterfall, down to the grand mansion and lake views like no other, they couldn't have chosen a more luxurious setting for their lakeside micro wedding than the spectacular Escondido Chateau.
Even with a smaller guest list, the couple didn't want to miss the opportunity to do something really special for their big day. the couple, with the help of their planner ELC Social and florist Belle Soul Weddings, were able to pull off a breathtaking outdoor ceremony. And with the full moon and a starry night sky as the backdrop, their reception out on the terrace was straight out of a fairytale.
From the storybook venue and stunning decor to the three wedding cakes and lavish banquet, the couple splurged and pampered themselves and their guests to an unforgettable experience. If a micro wedding feels right for you and your partner, scroll down to see these beautiful images captured by Junebug member Elisa Lopez Photography.
The Couple:
Gabrielle and Kyle
The Wedding:
Escondido Chateau, Marble Falls, Texas, United States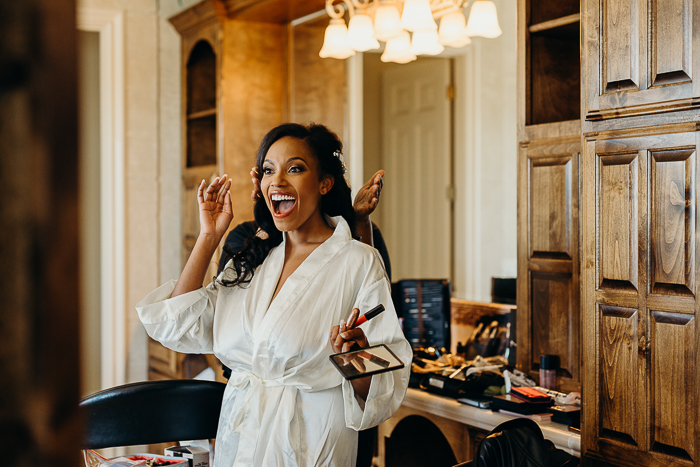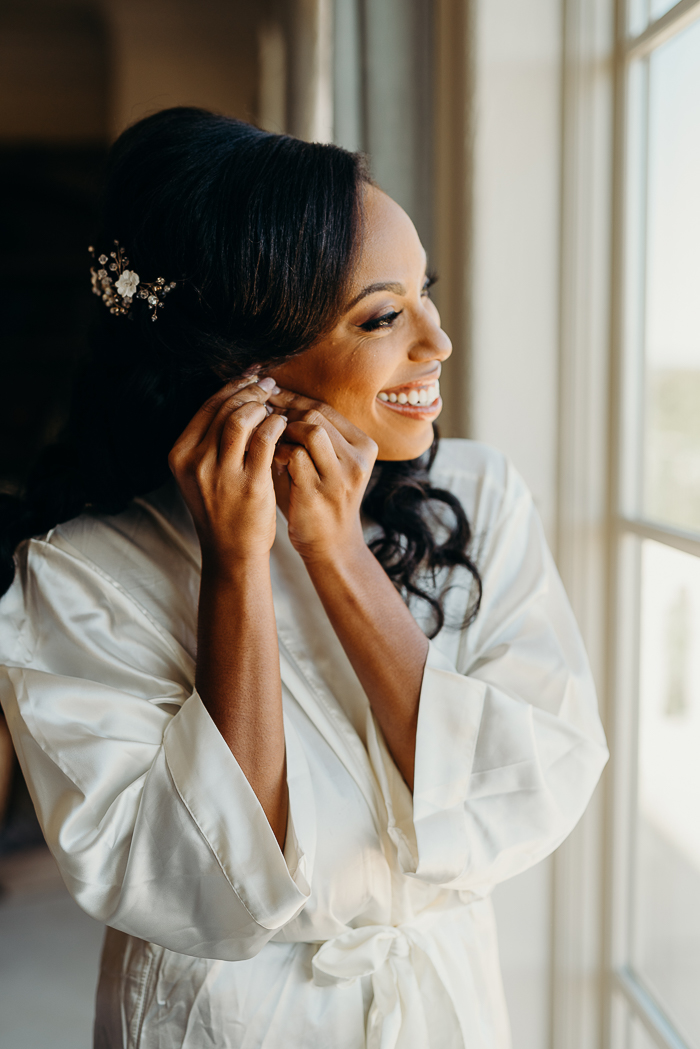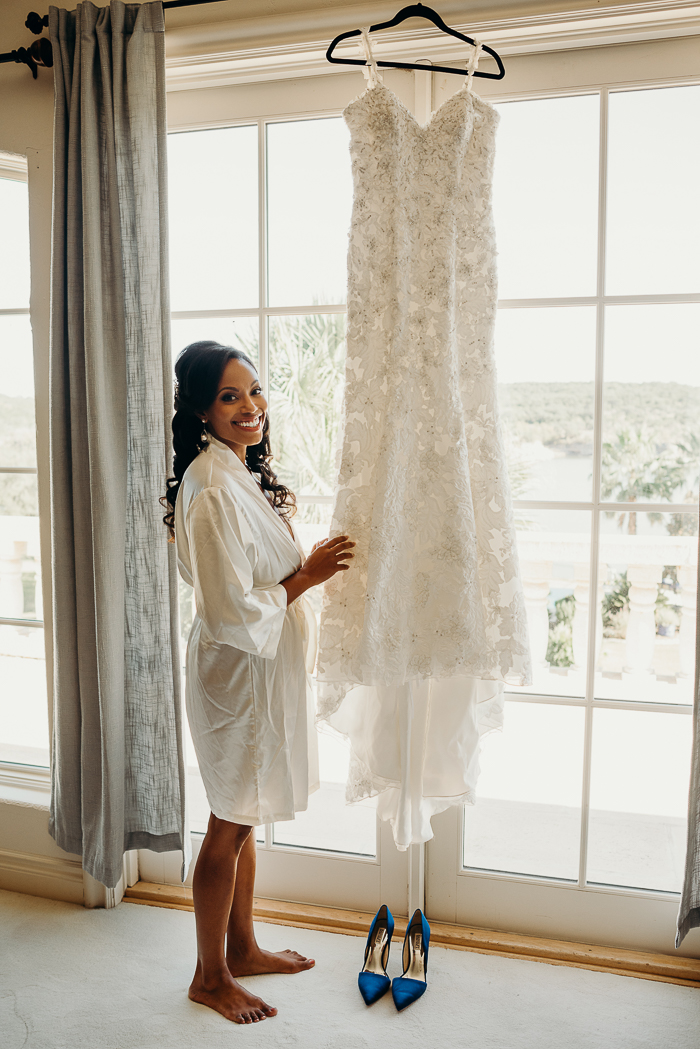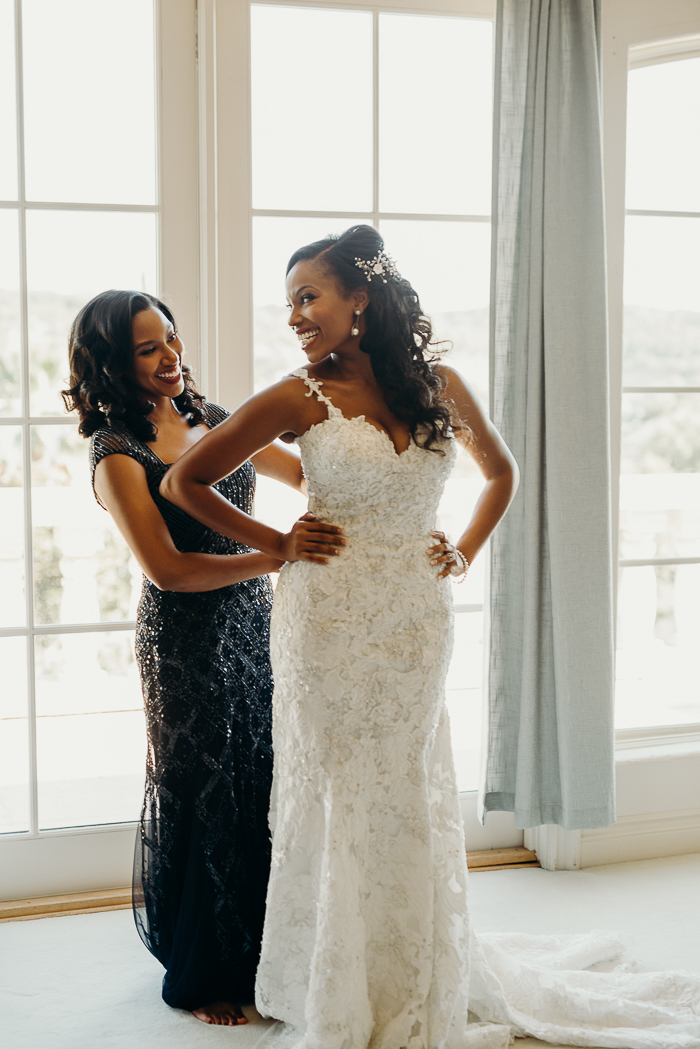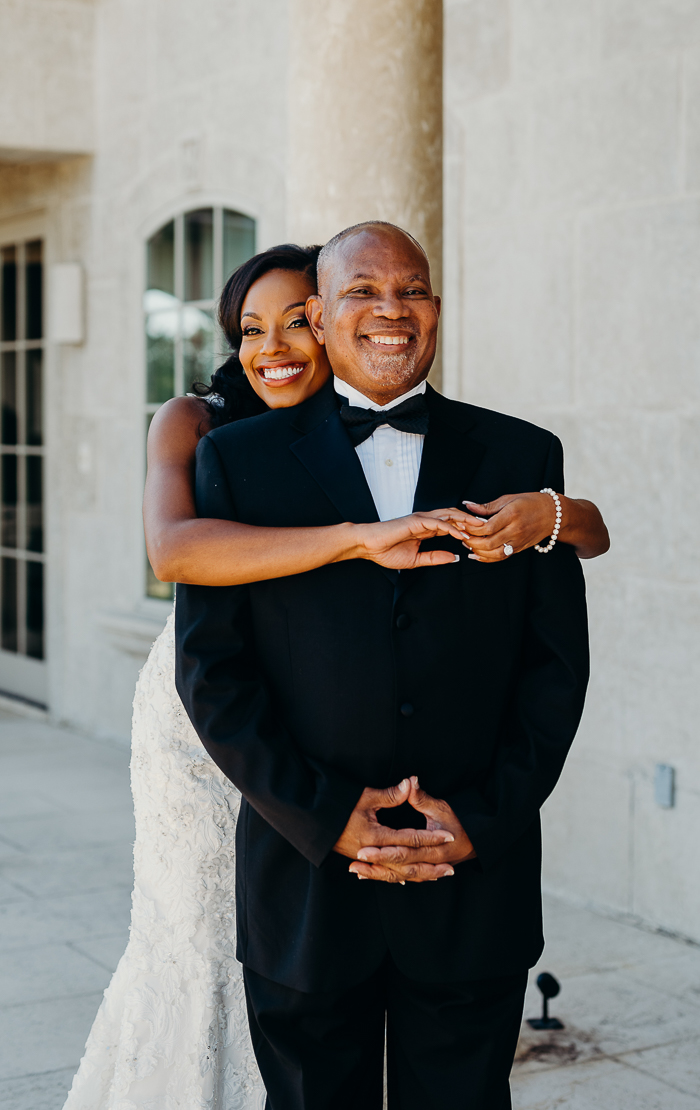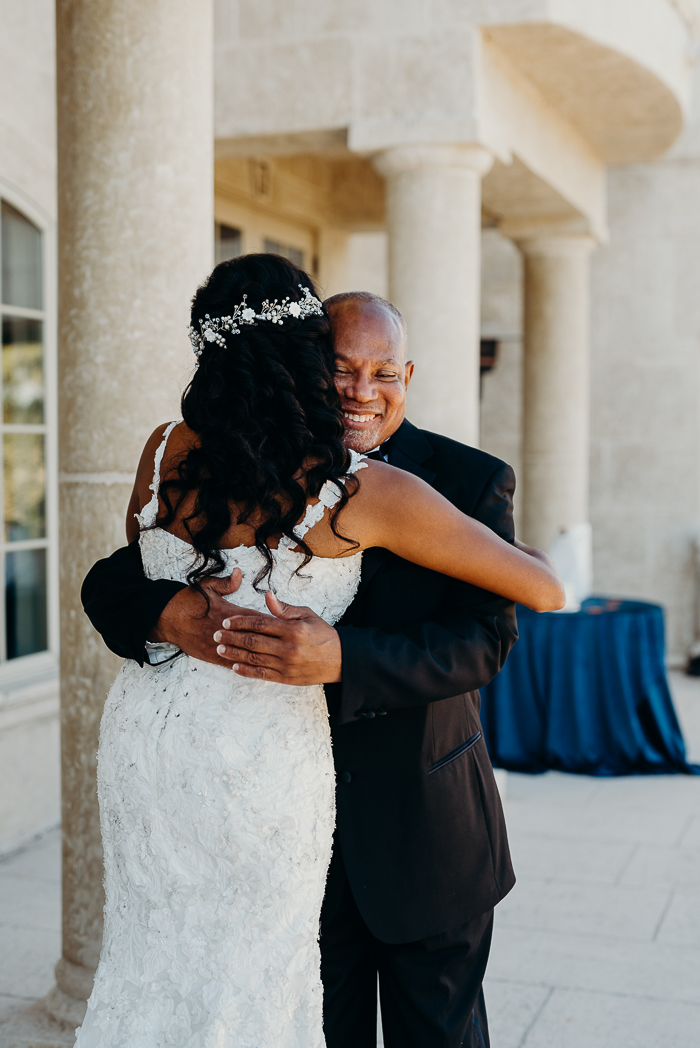 How The Texas Lakeside Micro Wedding Came To Be
Once we decided to cancel the California wedding, we started searching for a venue in Dallas, where we spent the early days of the pandemic with my family. My husband and I loved the idea of staying in a house for a long weekend so we could relax over multiple days. With a smaller guest list, we were able to splurge on the house and we found the most incredible estate with the most breathtaking landscaping and scenery. We were able to do everything on the Escondido Chateau. It was pure luxury and set the tone for our entire wedding experience.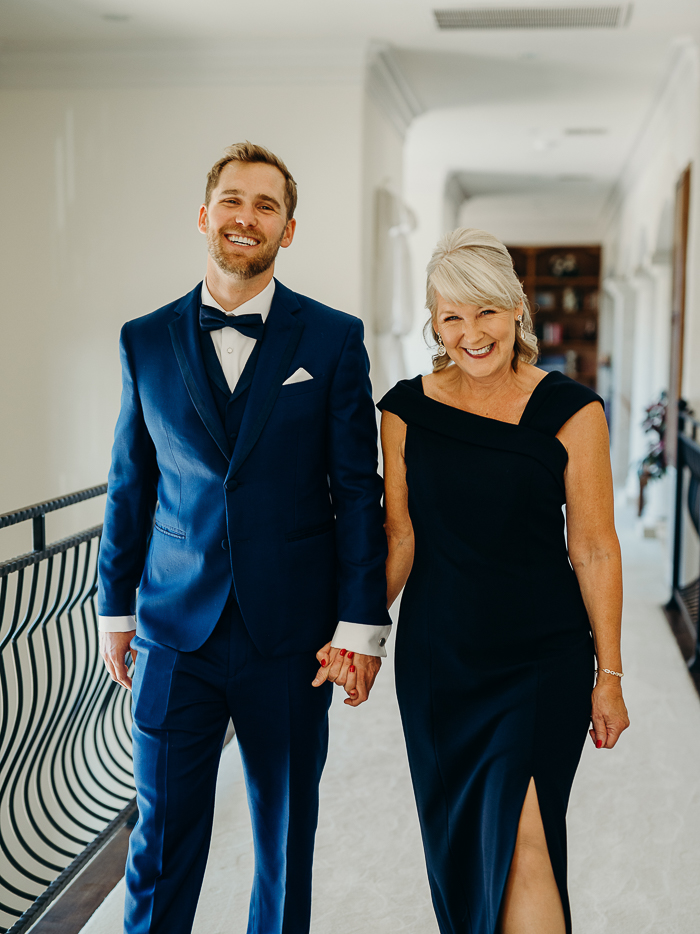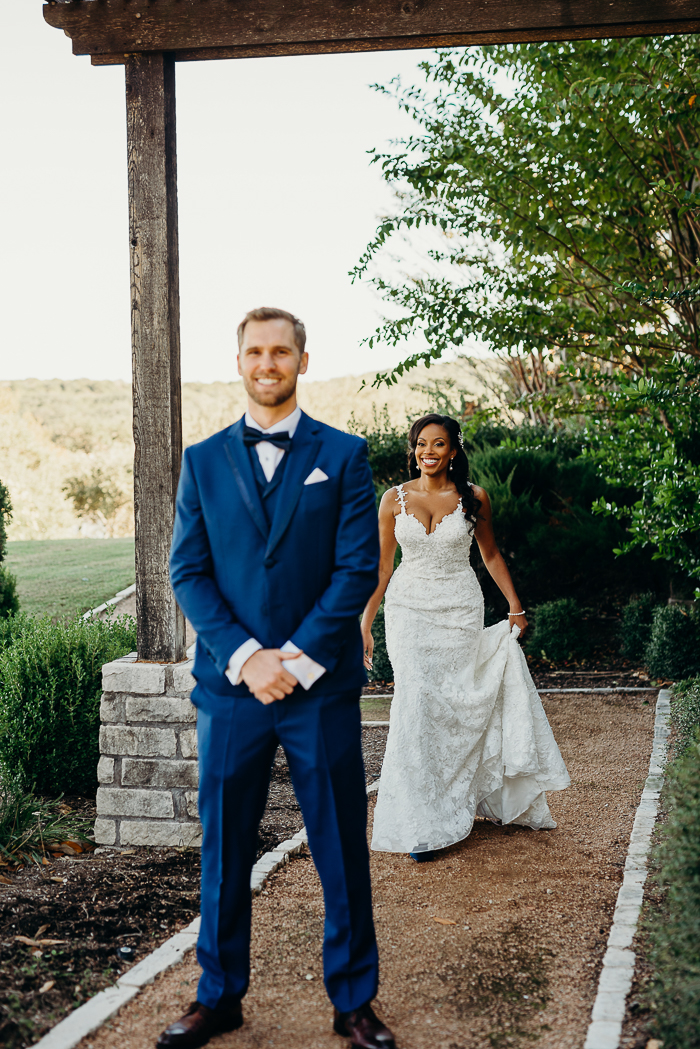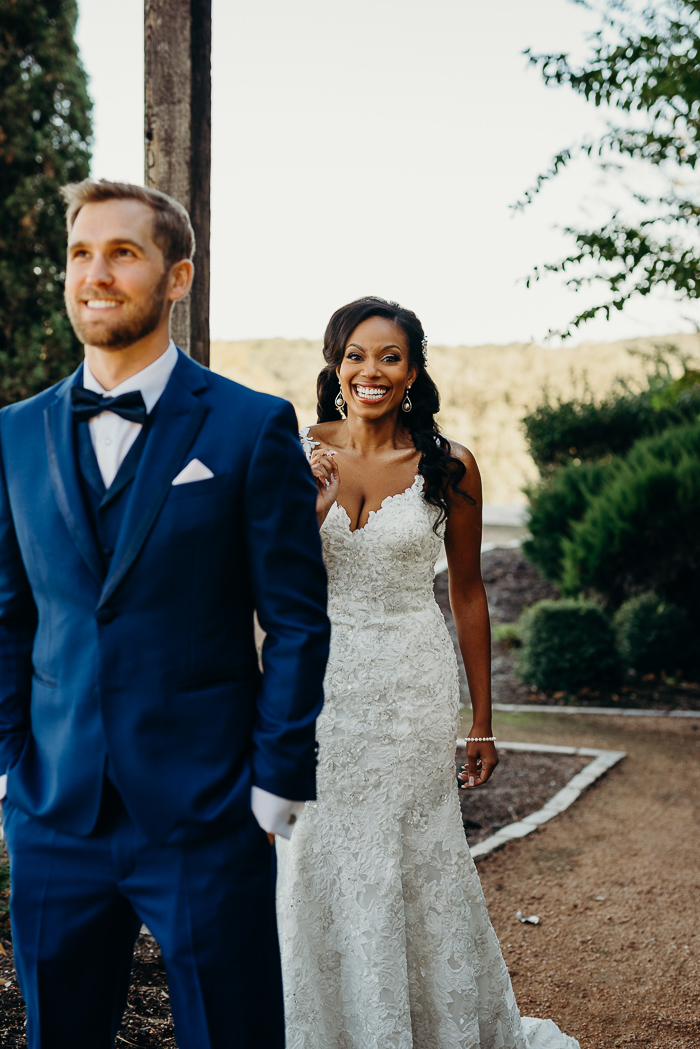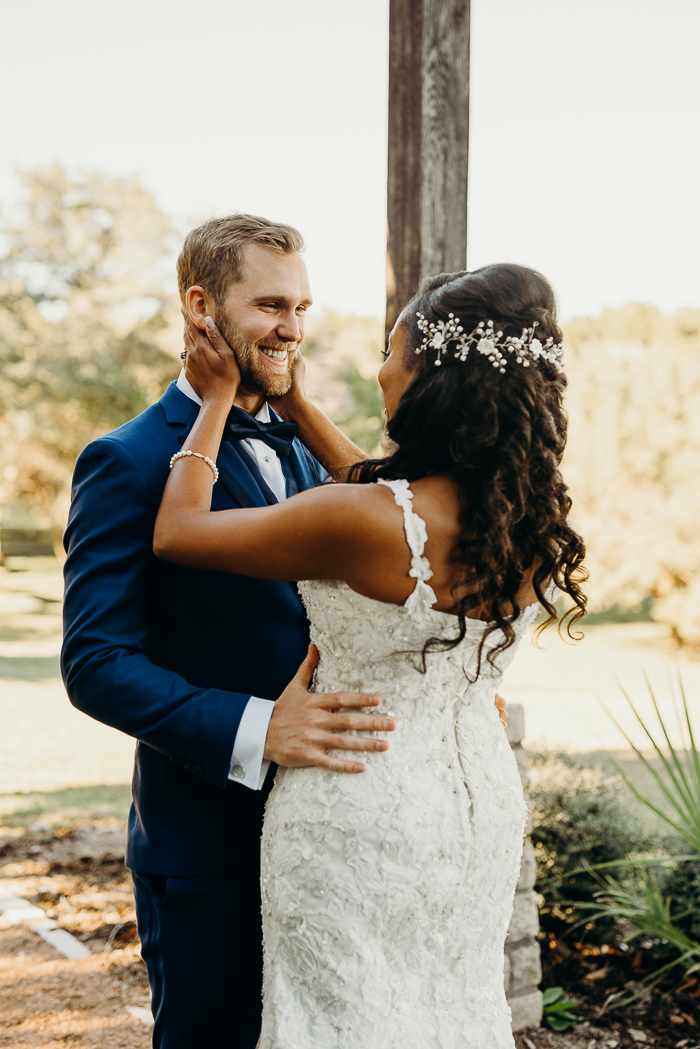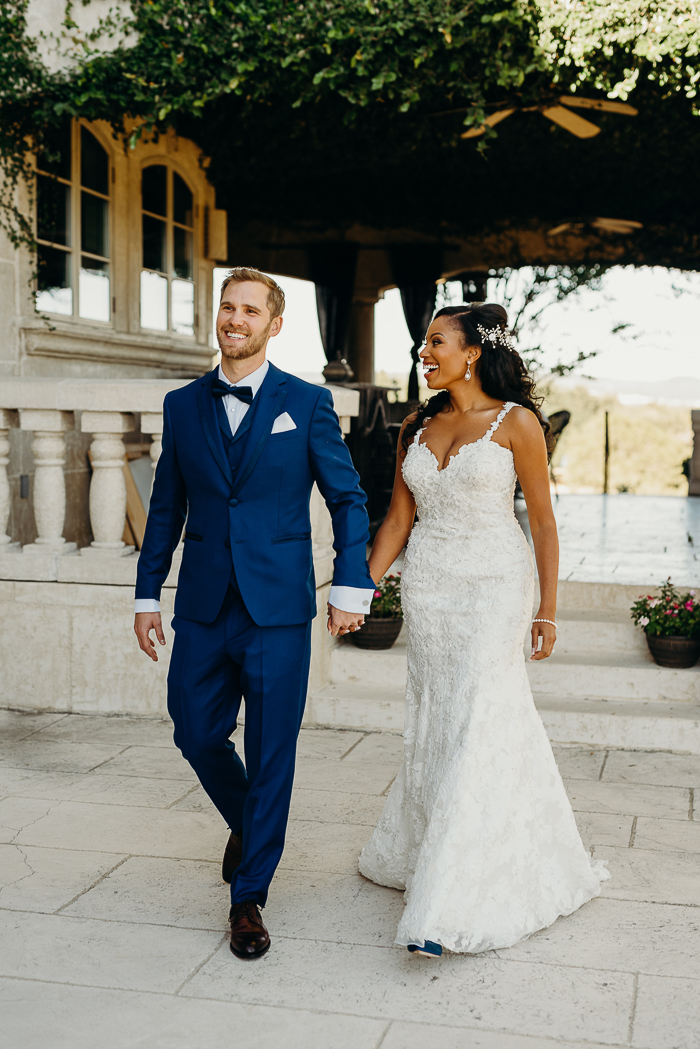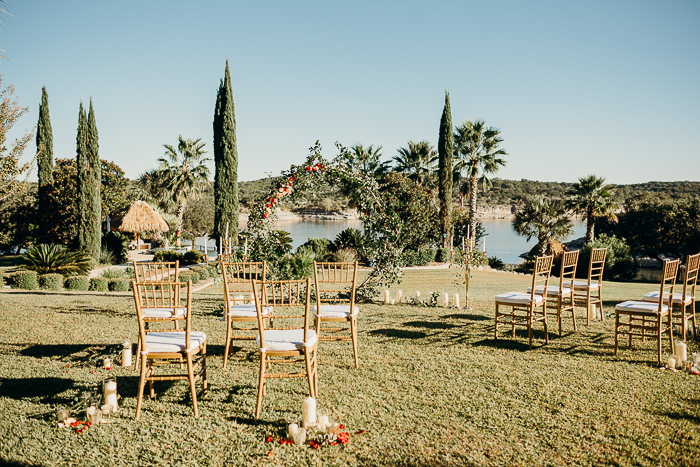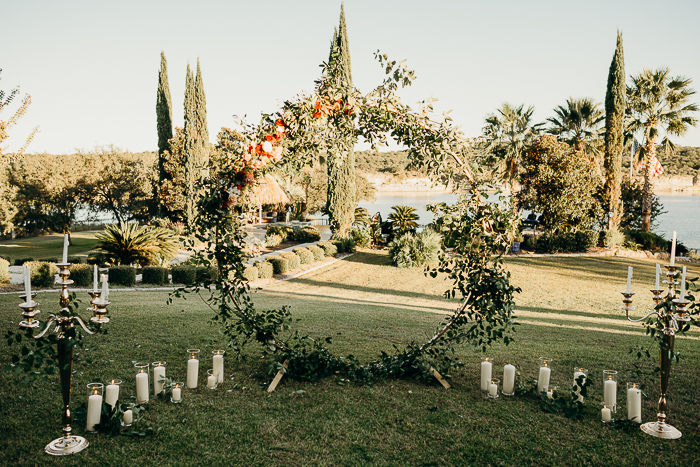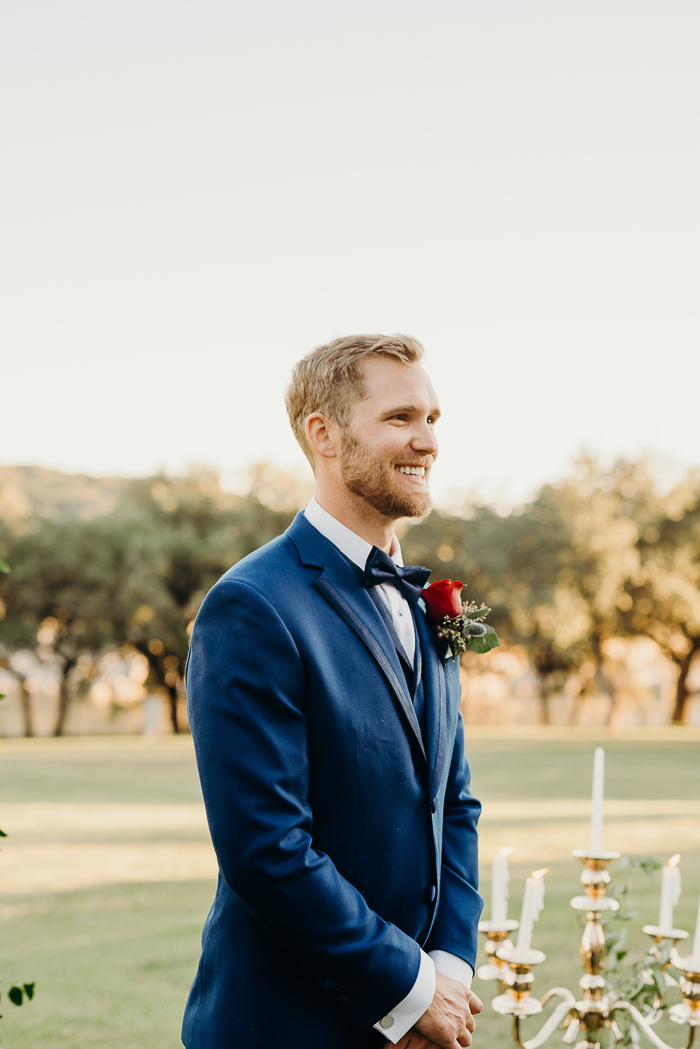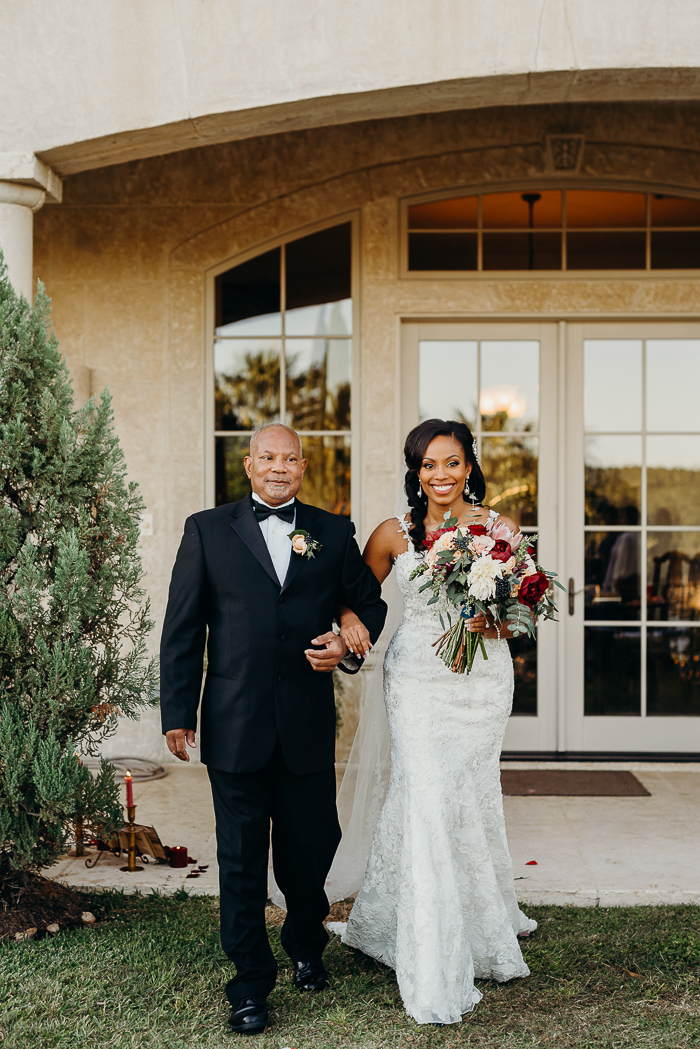 Having A Family Member Officiate The Wedding
In the spirit of keeping things in the family, we had my father-in-law be our officiant so it was easily personable. He told stories about our meeting and it was a beautiful personal touch to have him read our love story. We kept the vows traditional on our wedding day but read our own written vows to each other while on our honeymoon in Tulum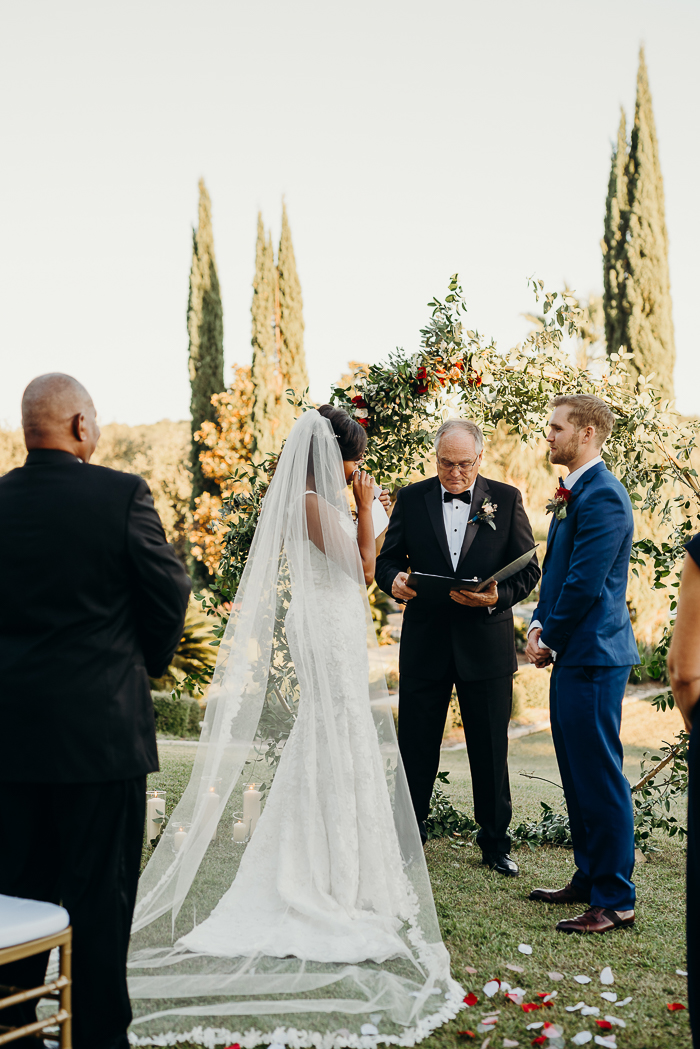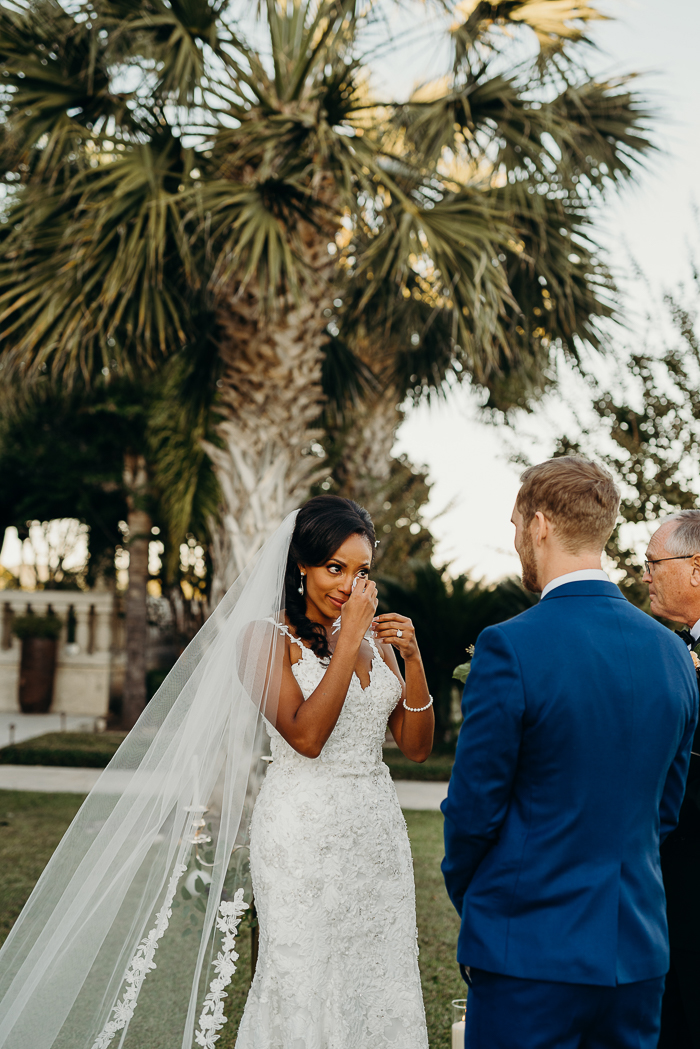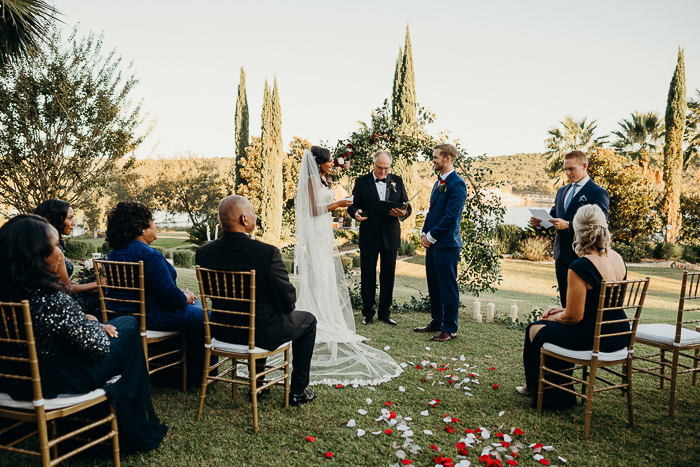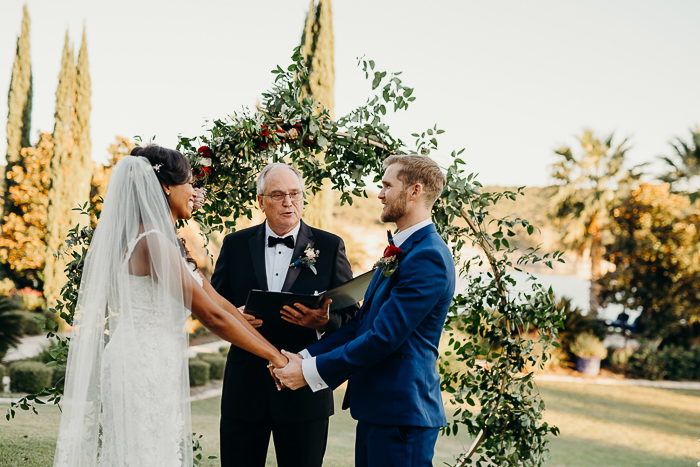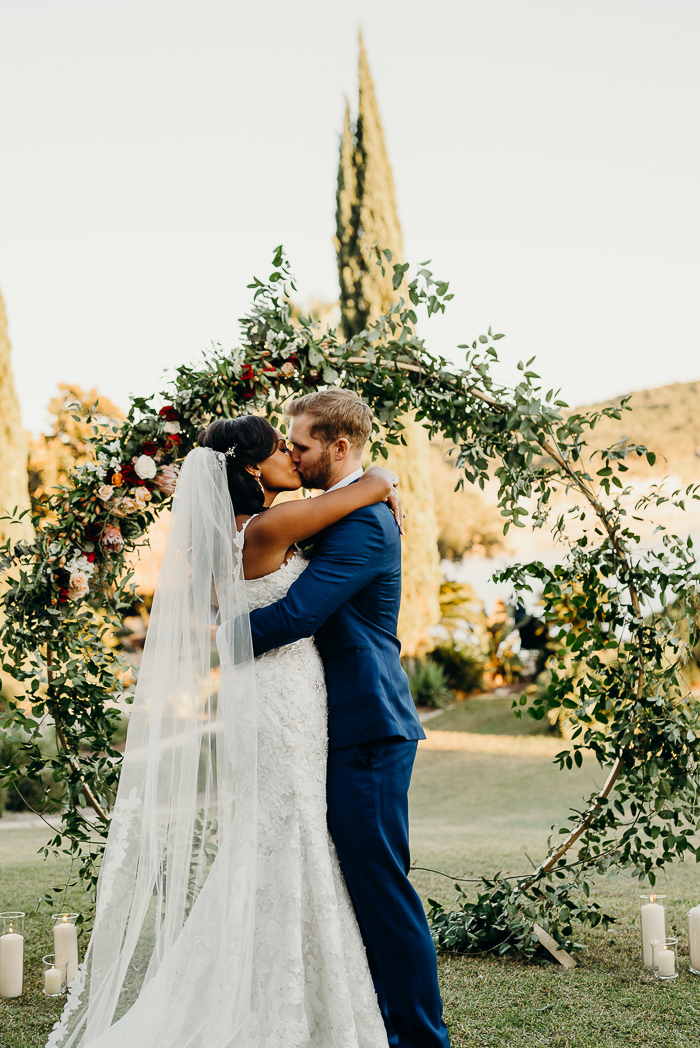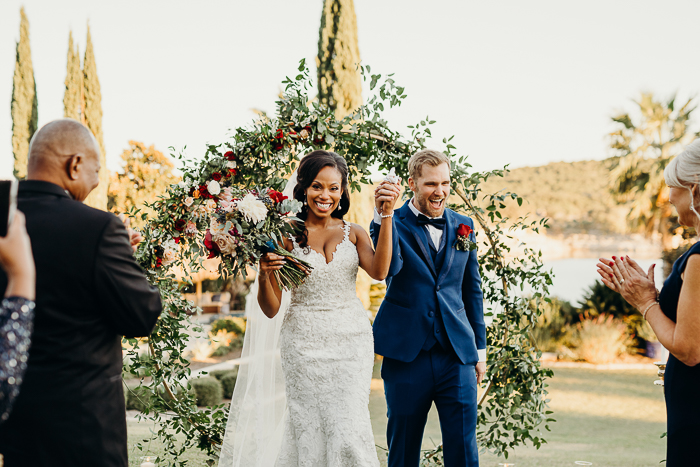 Their Micro Wedding Gave Them A Chance To Splurge
Given the smaller scale of the guest count, we splurged on the things that made it feel like an event such as a bartender, chefs, florist and table designer, three wedding cakes, violinists, hair and makeup, wedding china and stemware rentals, masseuse, etc. We came away feeling thoroughly pampered and that our small (and perfect) wedding felt like our choice of an intimate affair.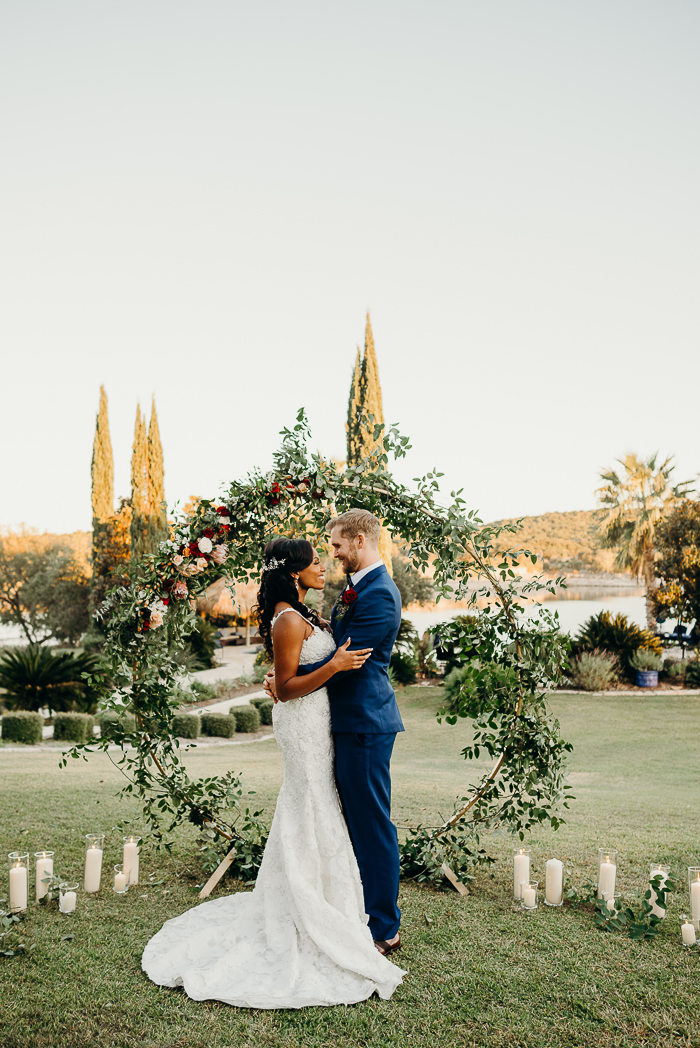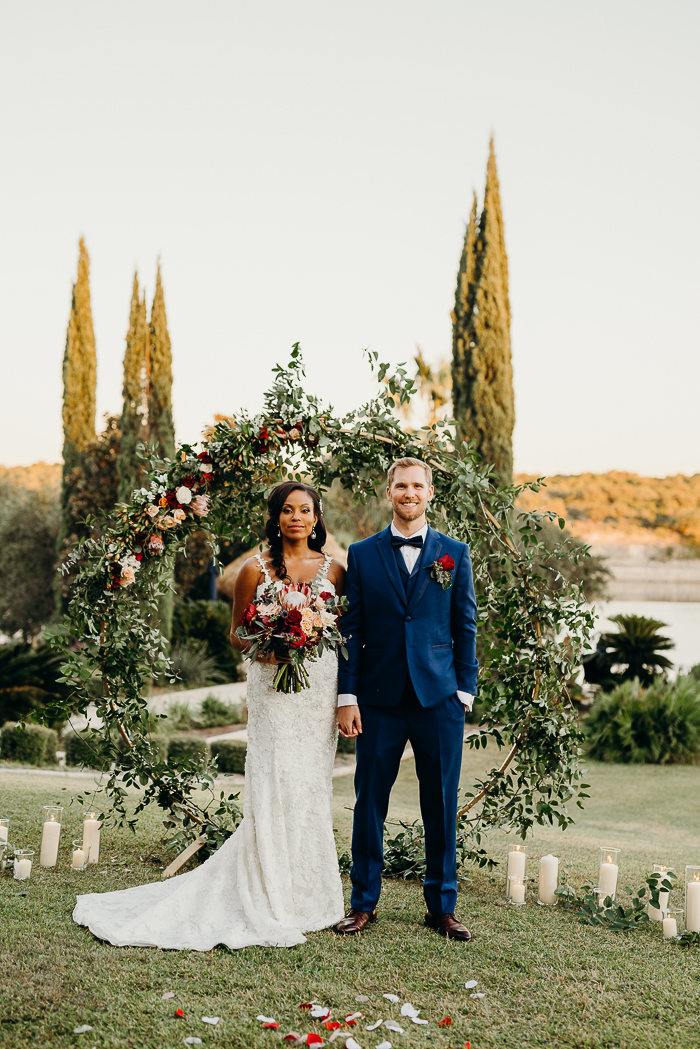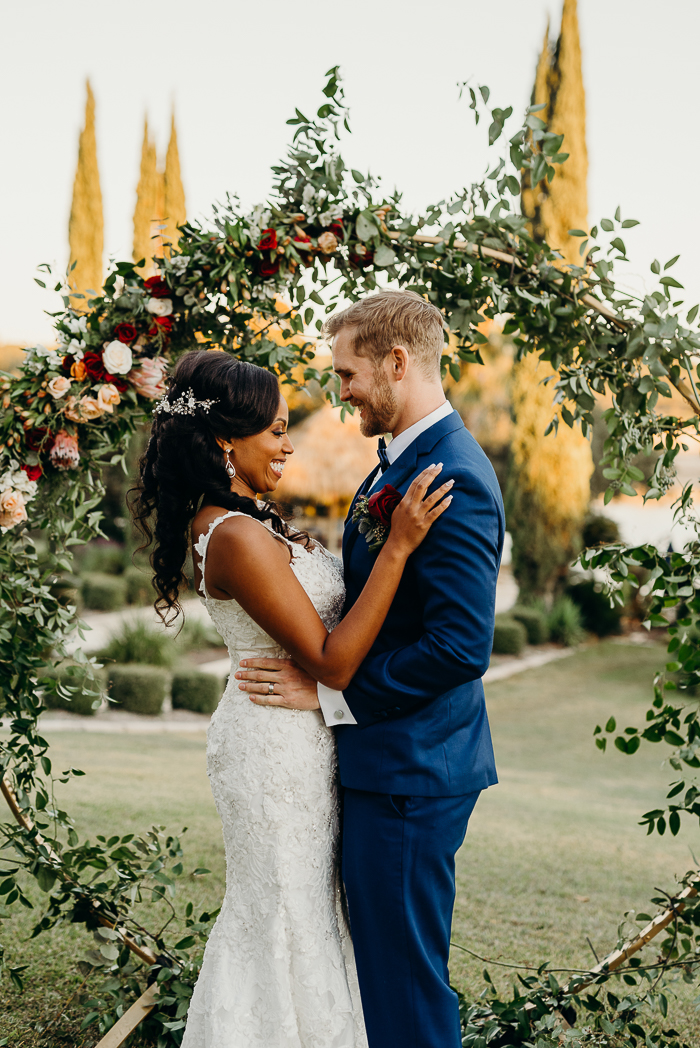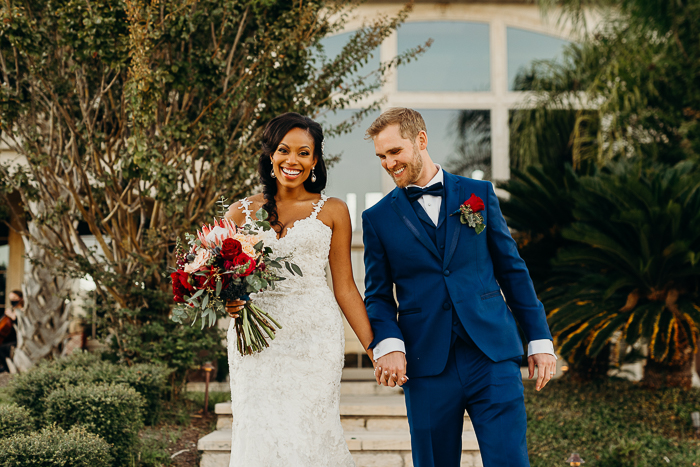 Junebug Member Elisa Lopez Photography Captured All The Best Moments
I instantly fell in love with the quality and feeling of Elisa's photos. They were moody, rich with depth of color, and sophisticated. I knew she was the photographer for me. The day of, she made her way around the property making shots and scoping out the best areas for photos. She was efficient with her time and took pictures of our family while I was still getting ready. She got all the important shots and was a master of lighting. We couldn't have been happier with the outcome.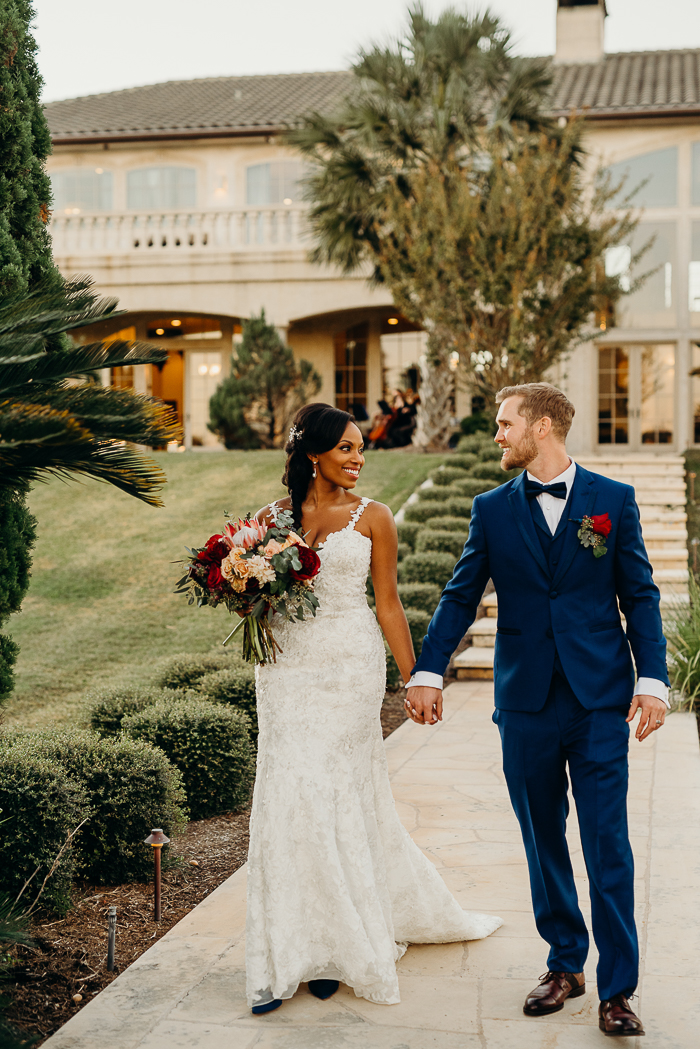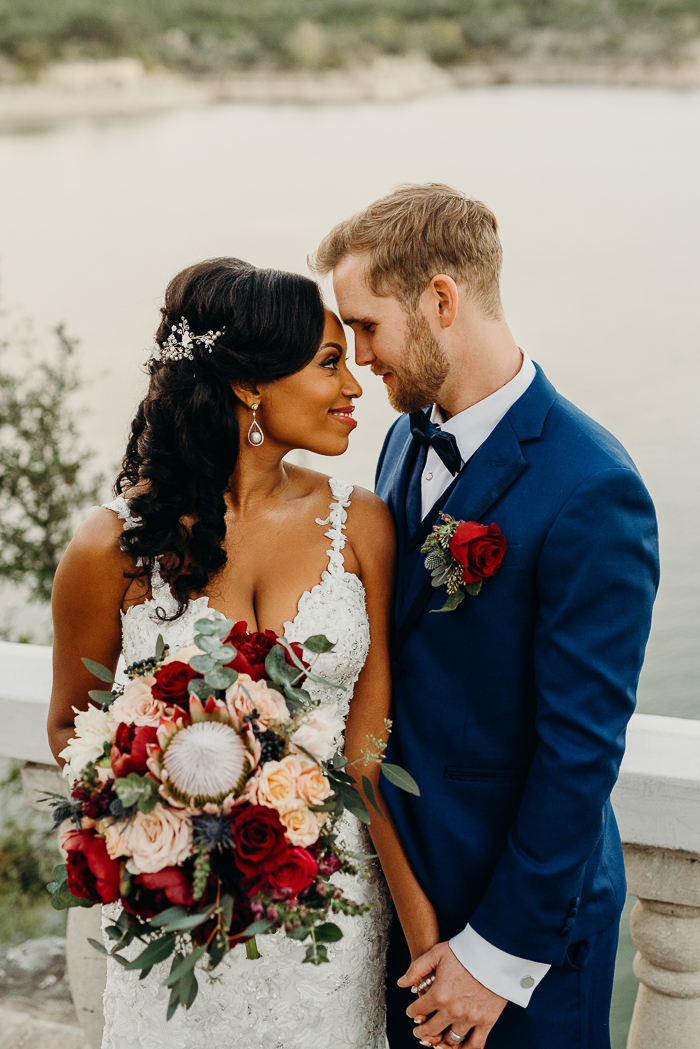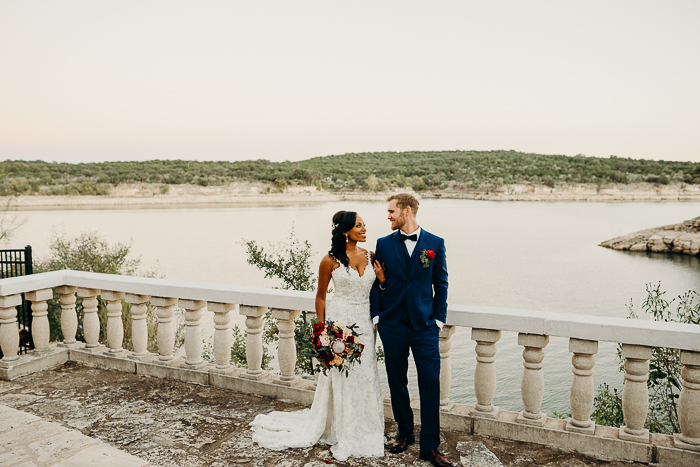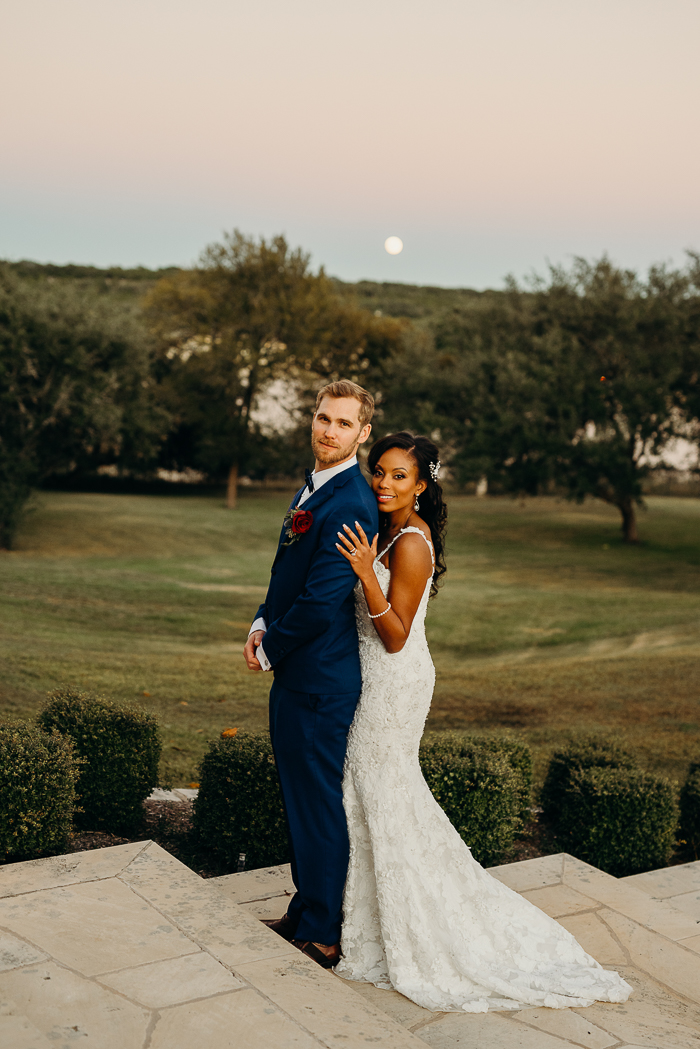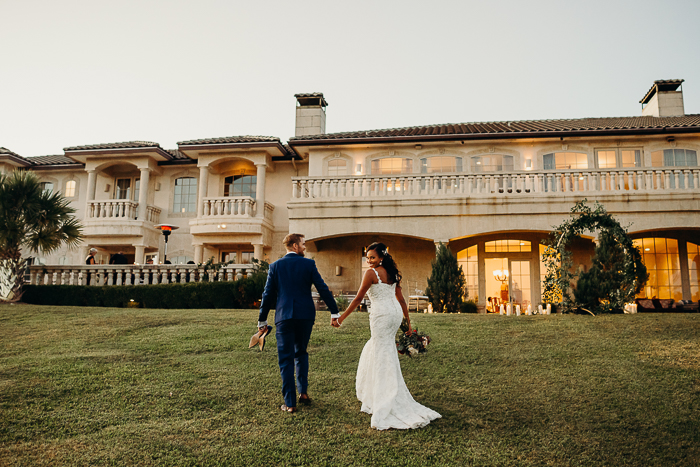 Wedding Advice From The Bride
For brides who are struggling in making a choice between a smaller scale wedding or a large affair, I would suggest keeping it small. It makes the day less of a performance and just about the two of you. And it doesn't have to be any less beautiful just because it's on a smaller scale.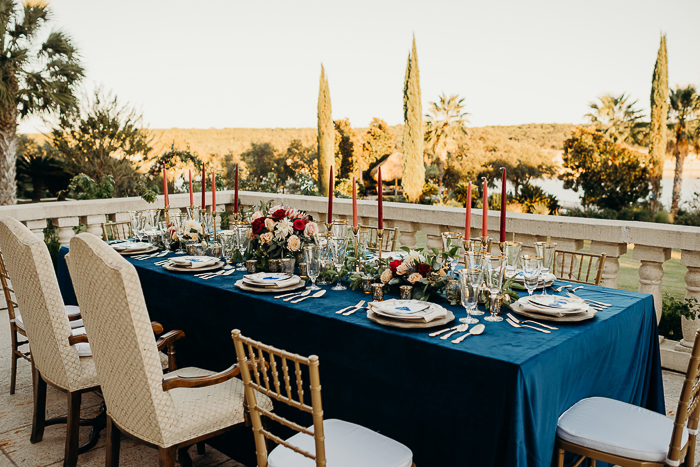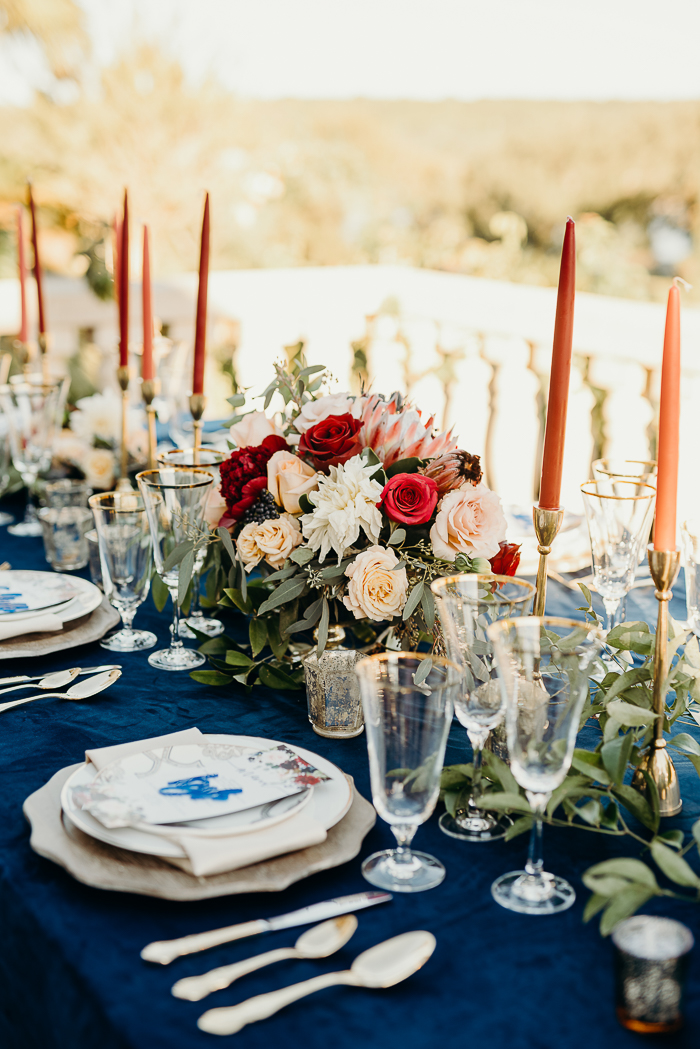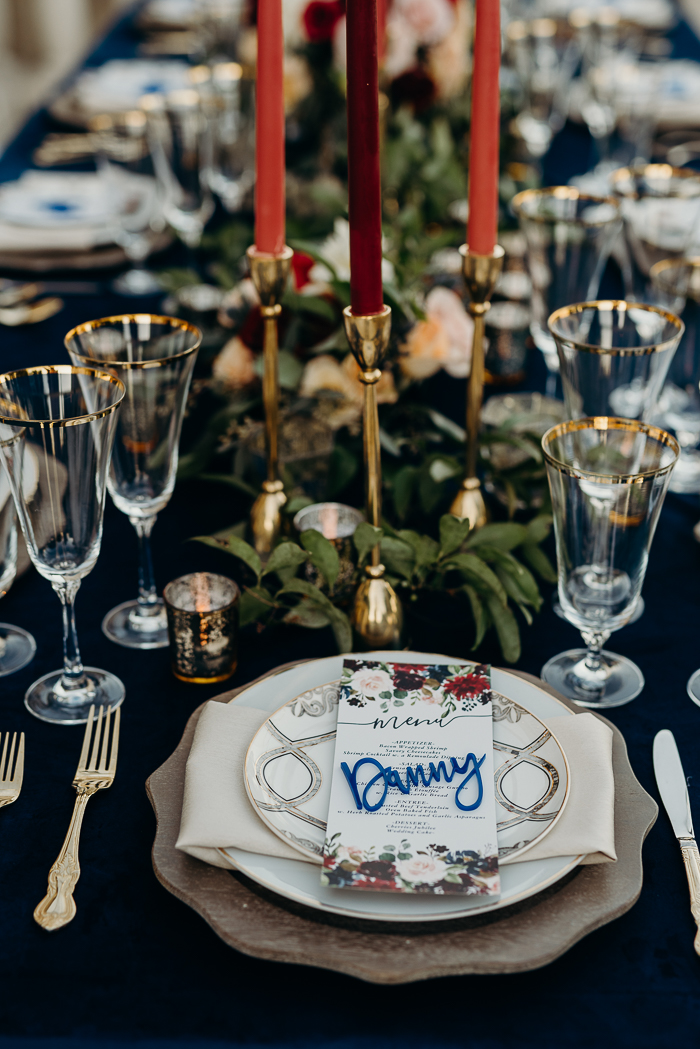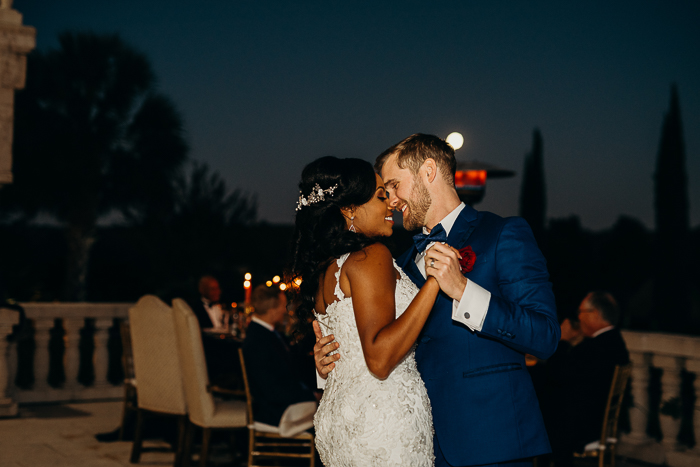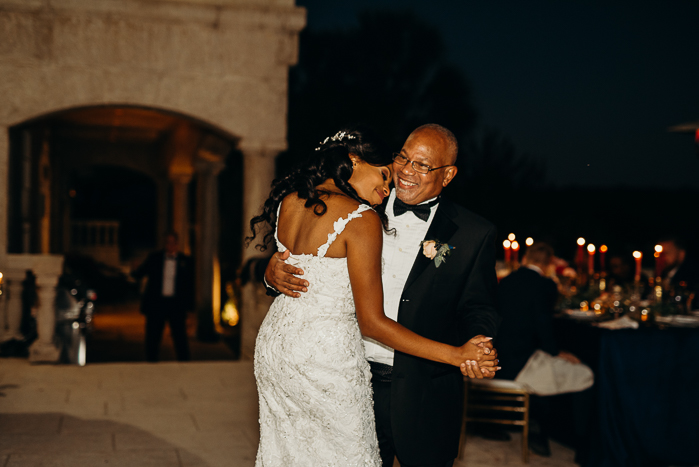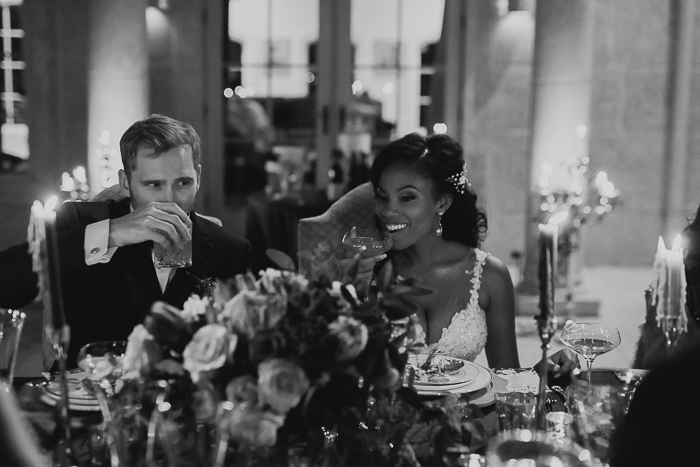 Congratulations to Gabrielle and Kyle on their colorful Texas lakeside micro wedding. And a special shoutout to Elisa Lopez Photography for capturing the beauty and emotions of their big day. To see more of her work, check out her profile in our directory of photographers from around the world!.
Having a smaller celebration doesn't mean you can't have the fabulous venue, your dream wedding dress, elaborate florals, or a lavish dinner menu. A micro wedding just like this one gives you the opportunity to splurge on the things that matter most to you and your partner.