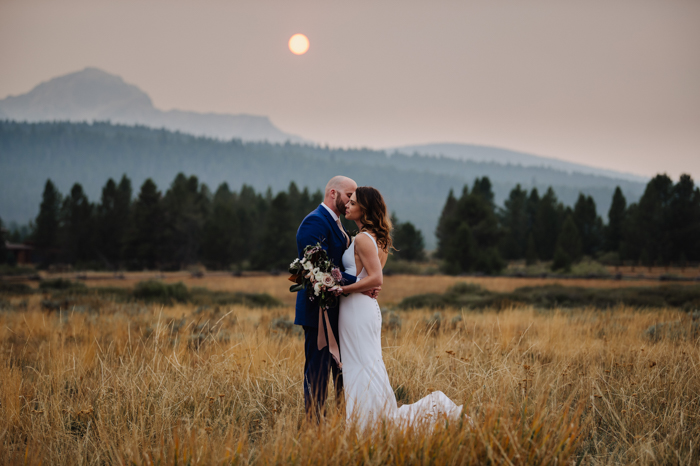 This dreamy, family-focused wedding filled the wide-open Stanley, Idaho spaces with love, miracles, and tears. After many obstacles were thrown their way, Katie and Wes transformed their large celebration into a day that prioritized their love, cherished loved ones, and Stanley.
After exchanging "I do's" surrounded by jaw-dropping mountain views, wedding planner Emily Aitken Events assisted in bringing this backyard reception to life. The spring-inspired floral arrangements by Historia Florals—along with the draped twinkle lights—beautifully brightened the rustic cabin backdrop.
These sweet memories captured by Junebug member Autumn Lynne Photography will have you reaching for tissues—but don't stop here. Keep scrolling to soak up the moments that made this a truly unforgettable celebration that proves sometimes less is more.
More From Autumn Lynne Photography On This Stanley Idaho Wedding
I loved this elopement because of the human connection, the struggle behind making it happen, and the beautiful location. Katie and Wes went through a rollercoaster of emotions and decisions while planning their wedding day. After setting a date and booking a venue they found out that a family member had cancer. They decided to postpone, trading their traditional wedding plans for an elopement in Stanley, Idaho.
Eight months prior to their wedding Katie had an accident that left her facing multiple surgeries and the possibility of not being able to walk on their wedding day. After months of recovery and physical therapy, Katie beat the odds. She would be able to walk on their wedding day! Knowing the struggle and hardships these two faced during their wedding planning journey made being a part of their elopement day really special for me.
The Couple:
Katie and Wes
The Wedding:
Stanley, Idaho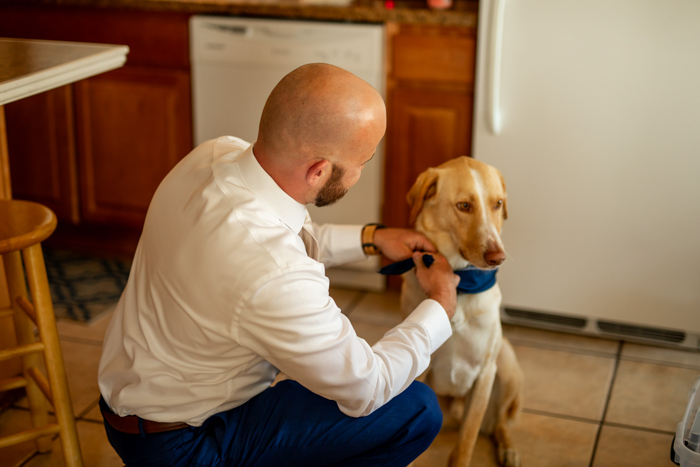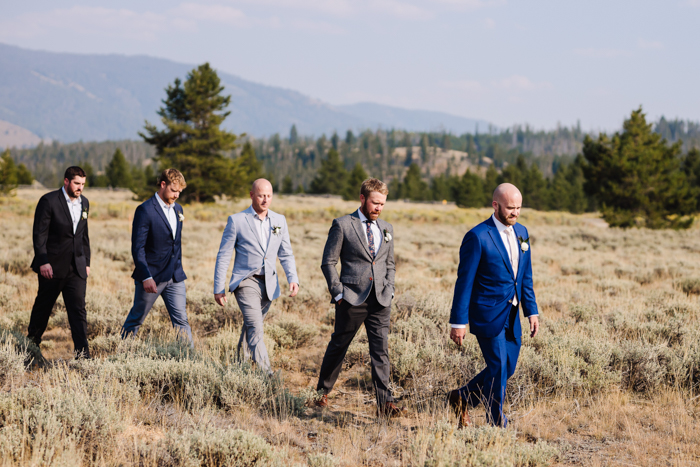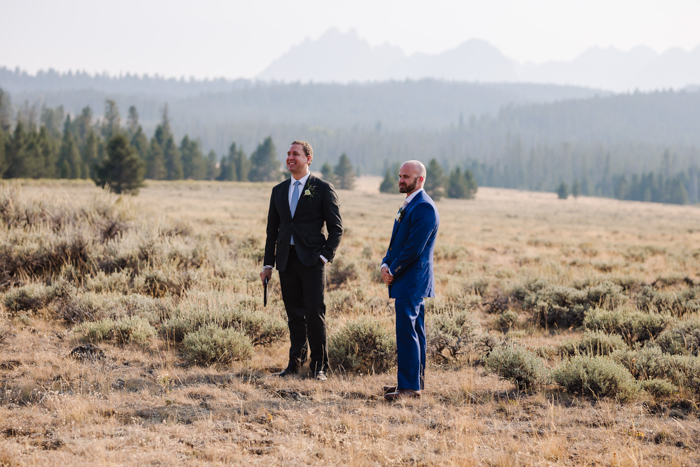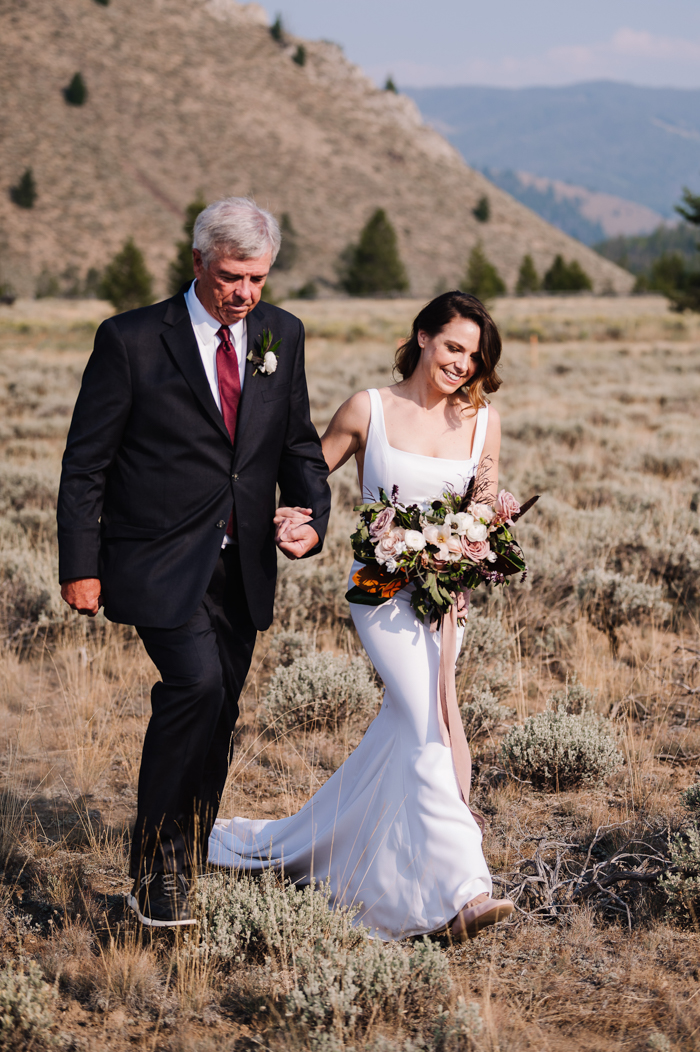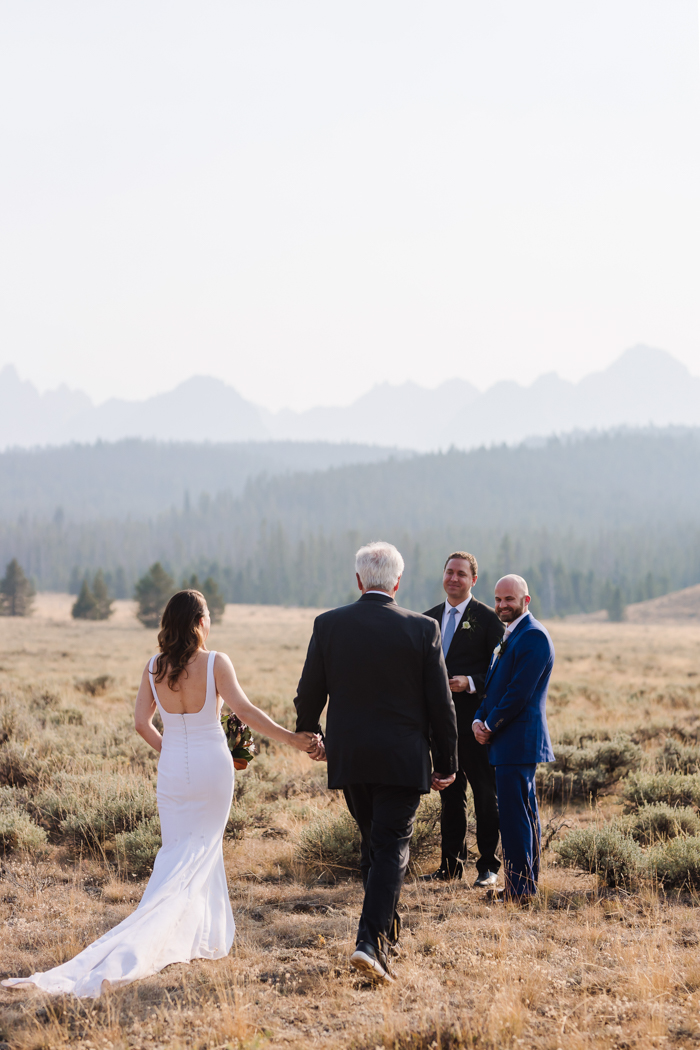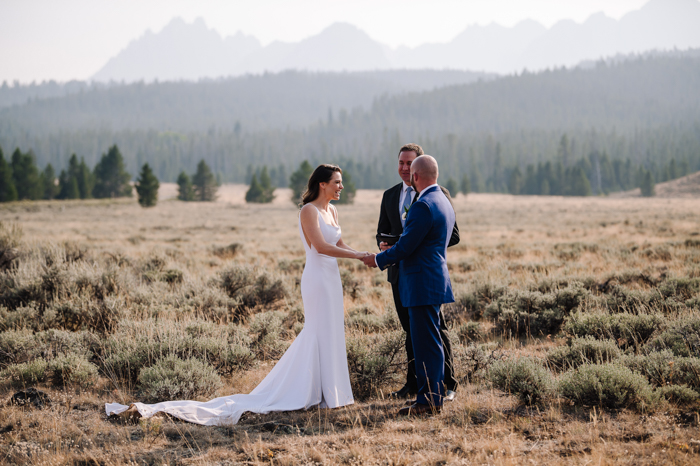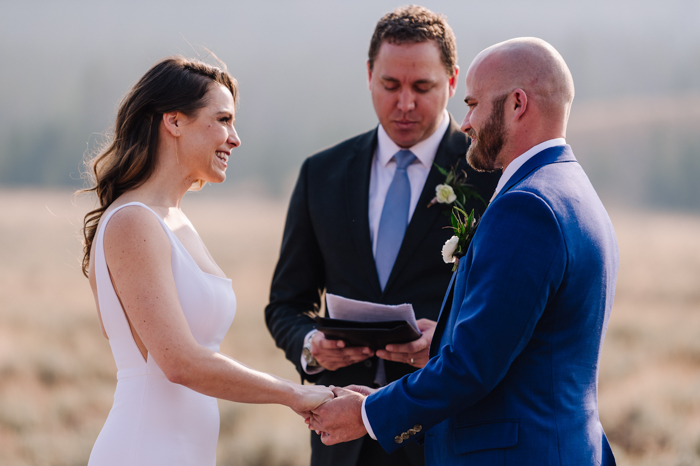 A Nostalgic Elopement Location
Stanley, Idaho and the Sawtooths Mountains are particularly special to me because that's where Wes told me he wanted to have a family with me someday. I've imagined that this will be a place we take our kids and families for years to come. It's also probably one of the most beautiful places I've ever seen. Our wedding planning was overshadowed by a lot of not-so-exciting things. Despite all of this, I've felt so happy thinking about what lies ahead for Wes and me. Our wedding is a symbolic start to something bigger.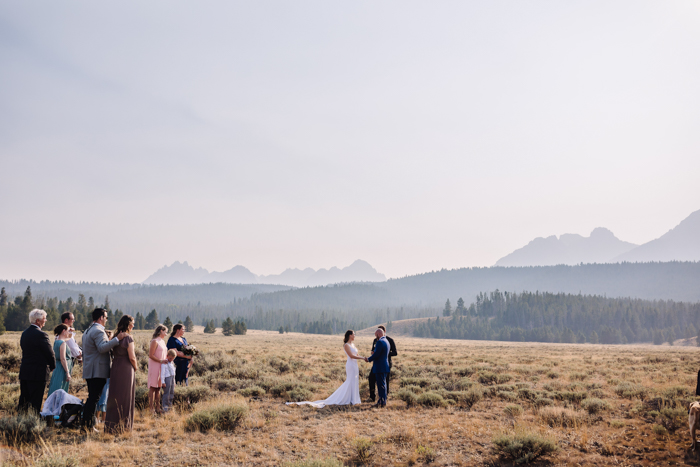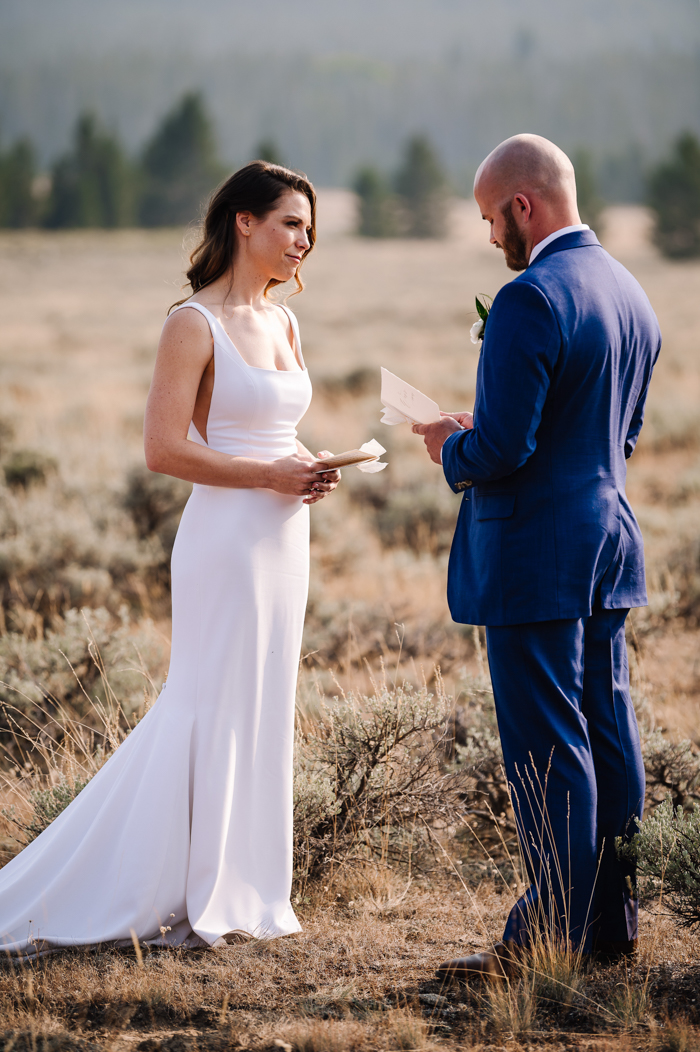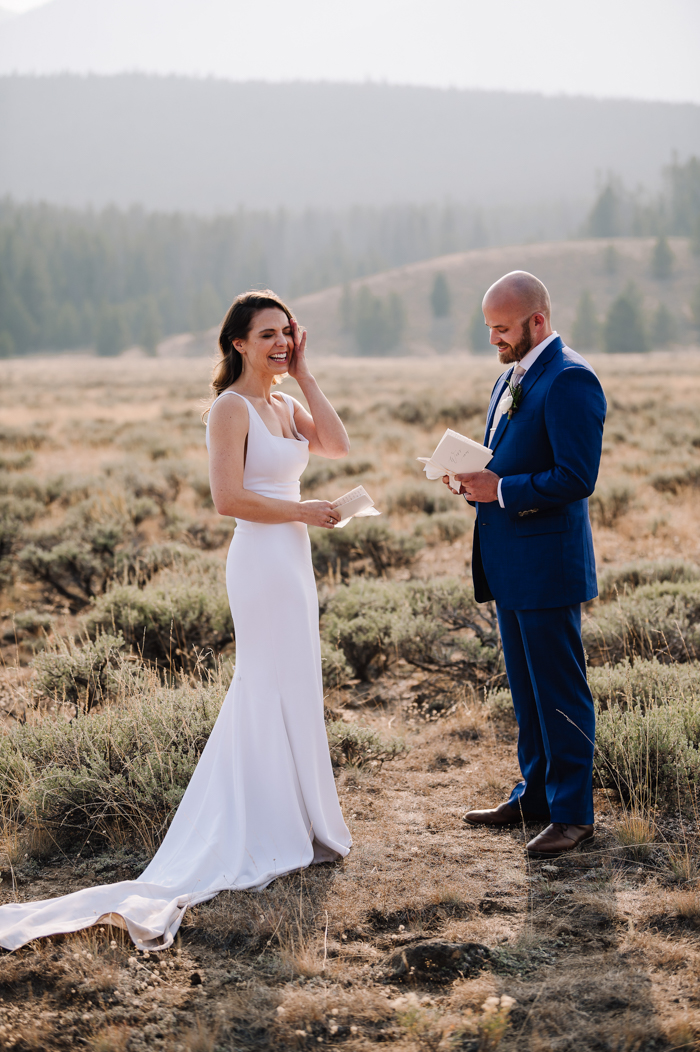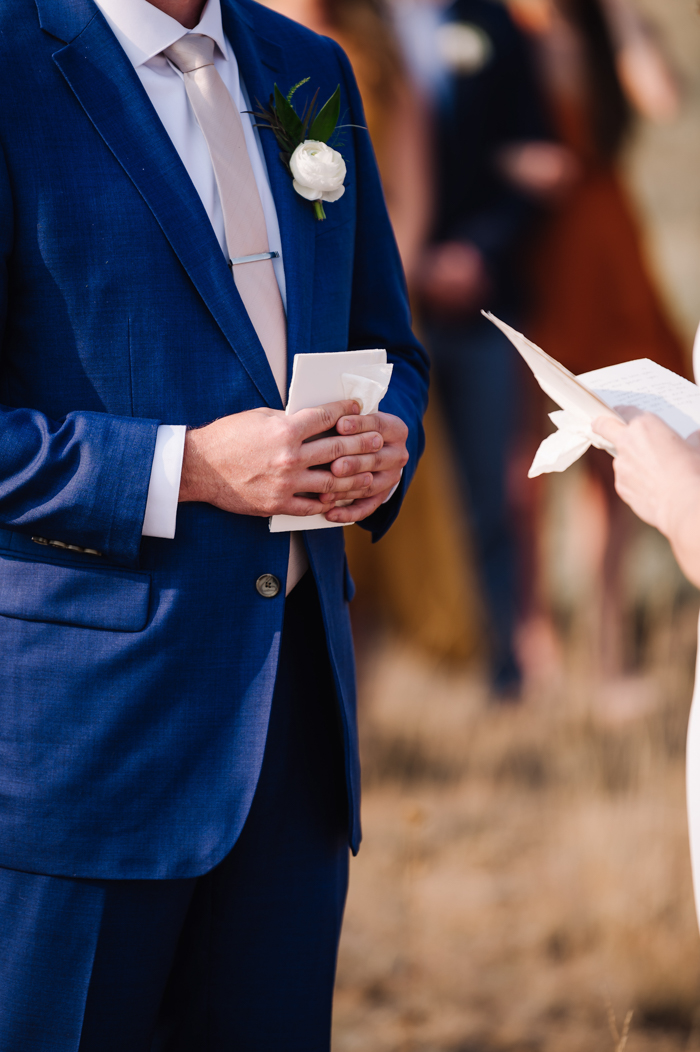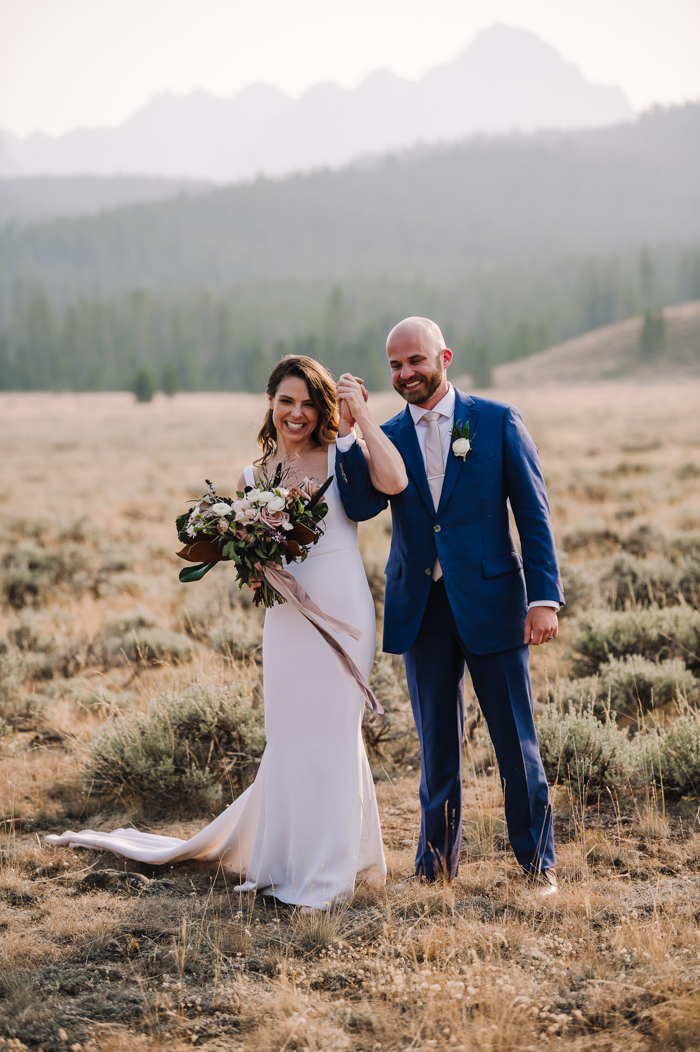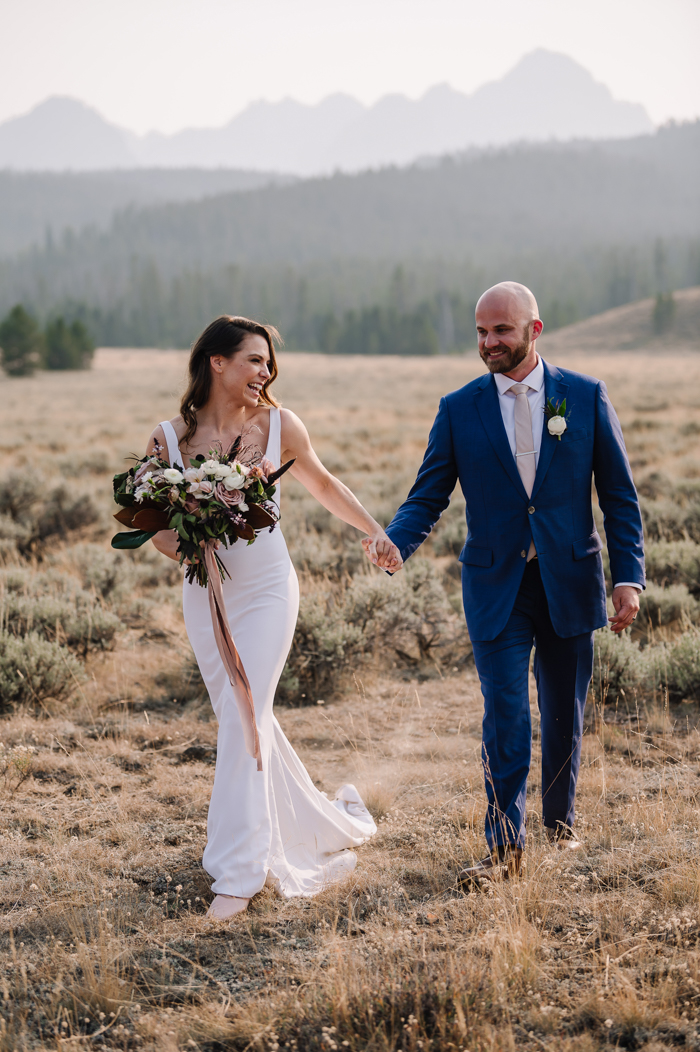 Surrounded By Loved Ones In The Place They Love Most
All of our immediate family was able to make it. It meant the world to us that we could have our parents, our sisters, brothers, and some of their kids with us on our wedding day. We're also very proud that our ceremony was officiated by Wes's close friend, Nathan, who nailed it. We couldn't have asked for a better officiant in a more perfect place. We were surrounded by love in a place we love. Finally, we had a badass playlist that we made ourselves, with songs that we compiled while we worked on puzzles during quarantine.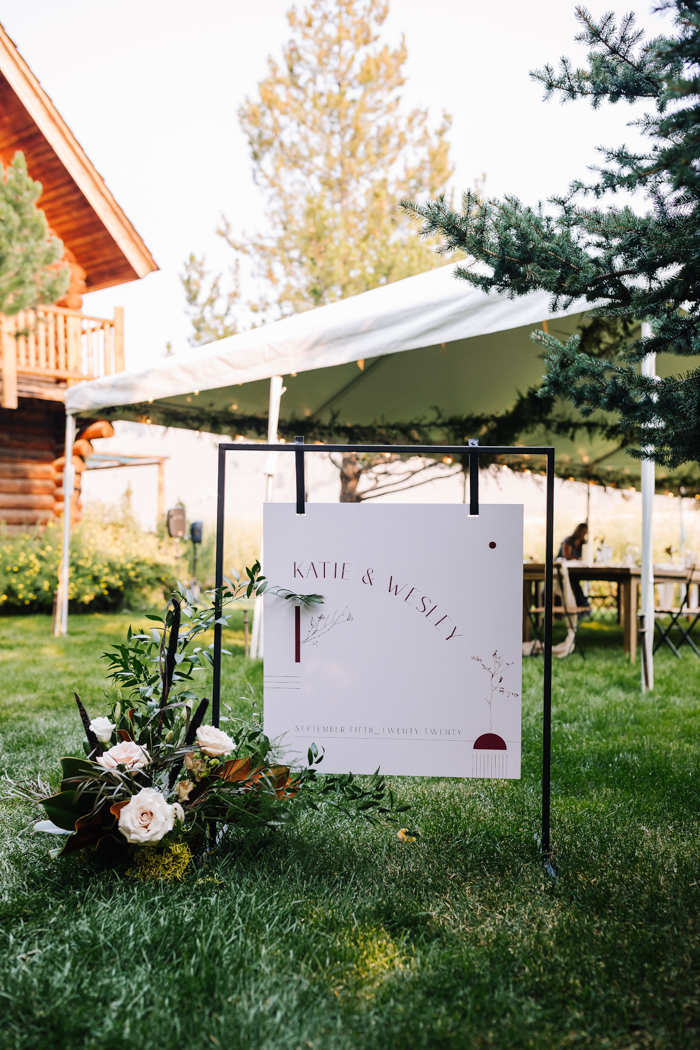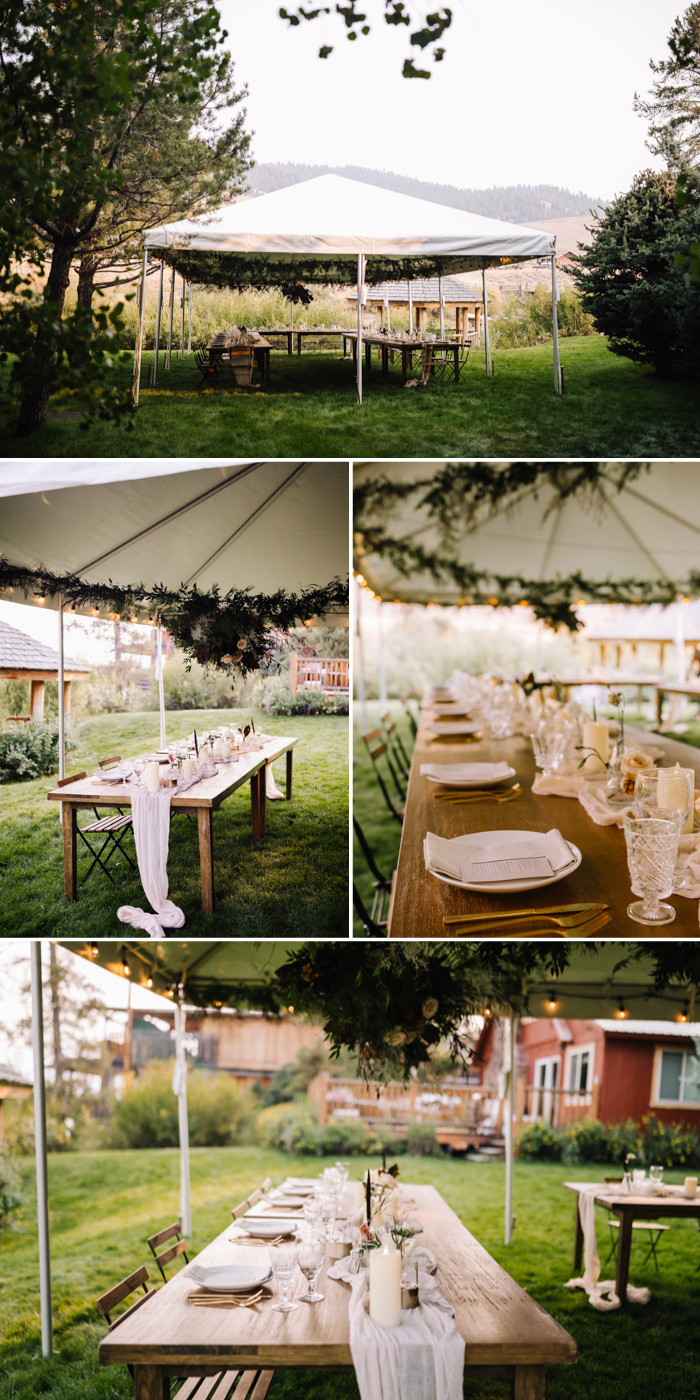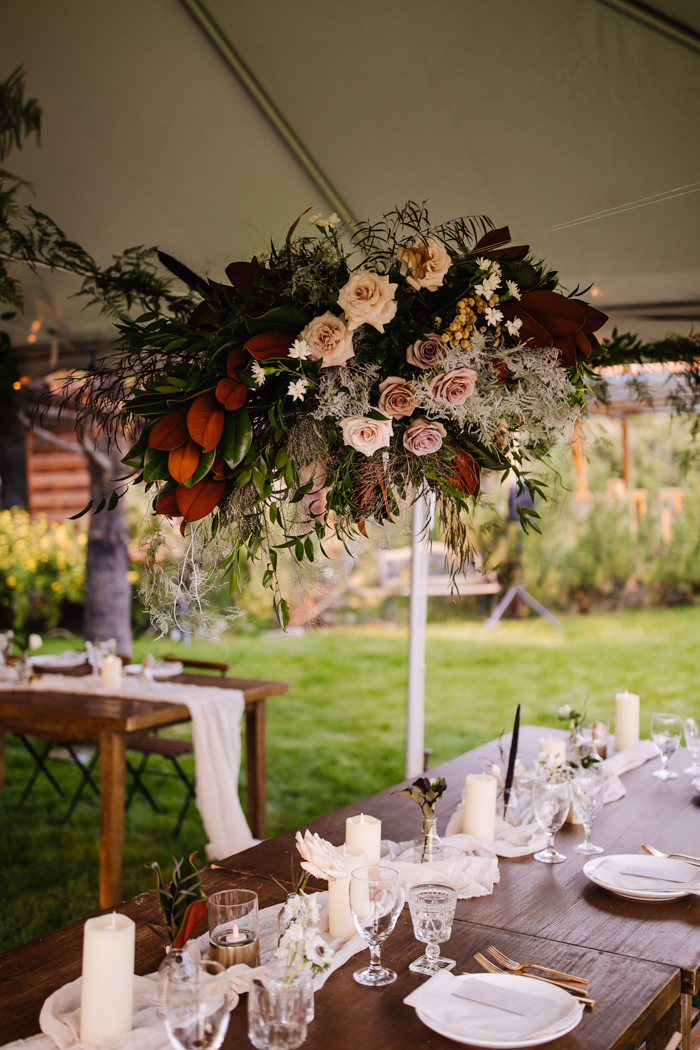 Little Moments That Made Up An Unforgettable Celebration
The entire weekend felt like a dream. I got to spend time with my family who live across the country. I was also able to walk—after being off my feet for two and a half months following a nasty accident and surgery—down the aisle with my dad and dance with my groom. My wedding taught me that it really is the simple things that make life beautiful.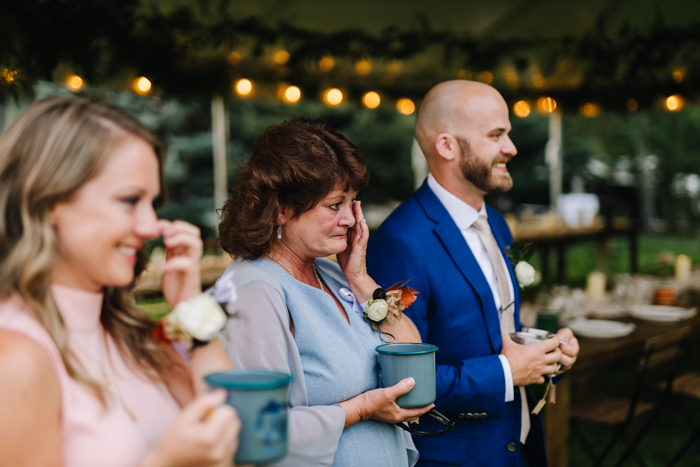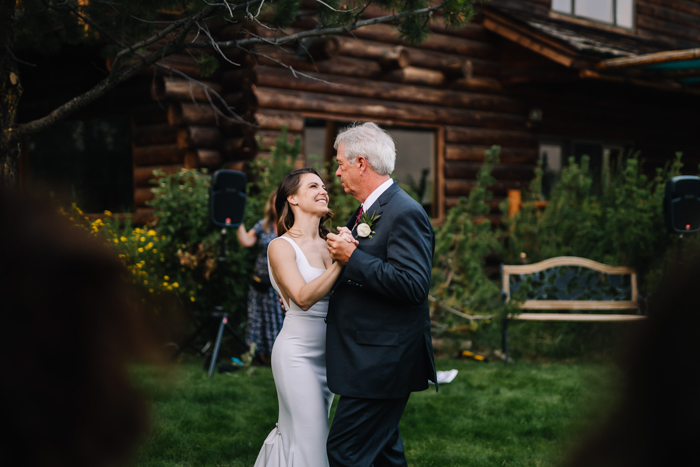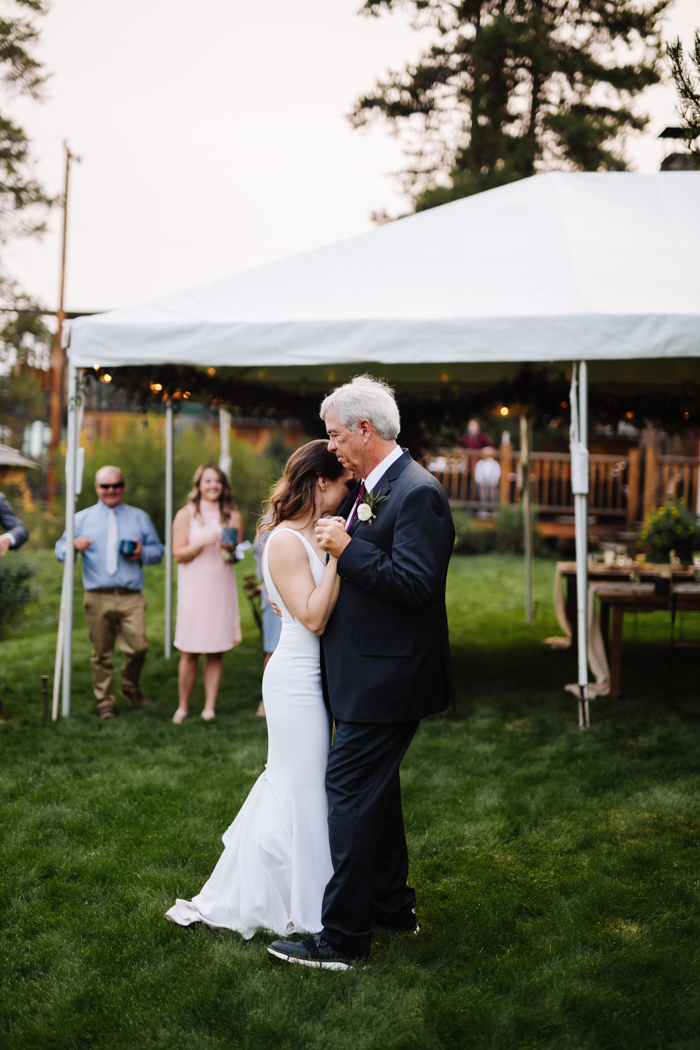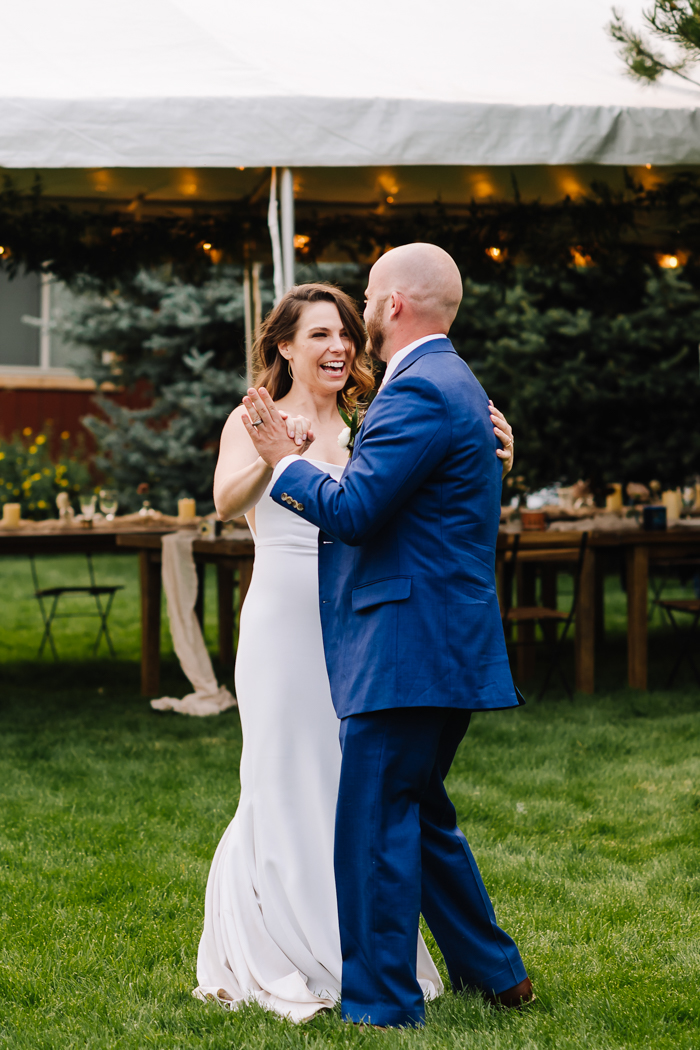 Working With Photographer Autumn Lynne
Our photographer Autumn was amazing. Not only does she have a talent for catching important moments, but she does an amazing job capturing the natural beauty in a place like Stanley. We knew the second we saw her images that we wanted to work with her. We were even more delighted when we started to get to know her as a person because she is so lovely. She made us feel at ease, didn't force us into strange positions or unnatural shots. She let us be us and we wouldn't have wanted to have anyone else with us during such intimate moments.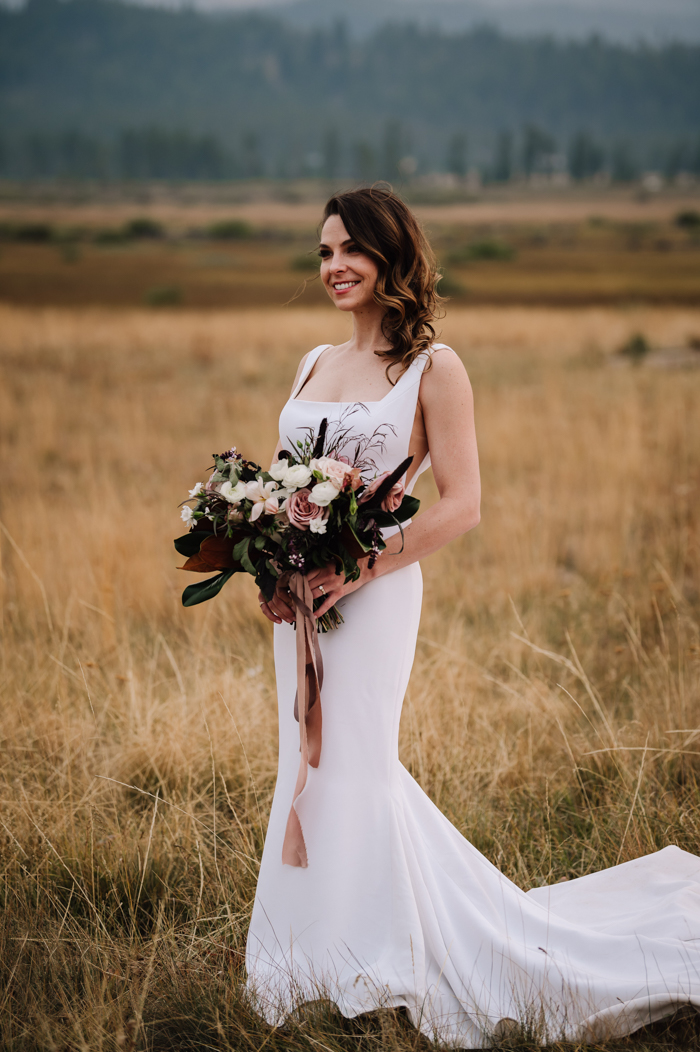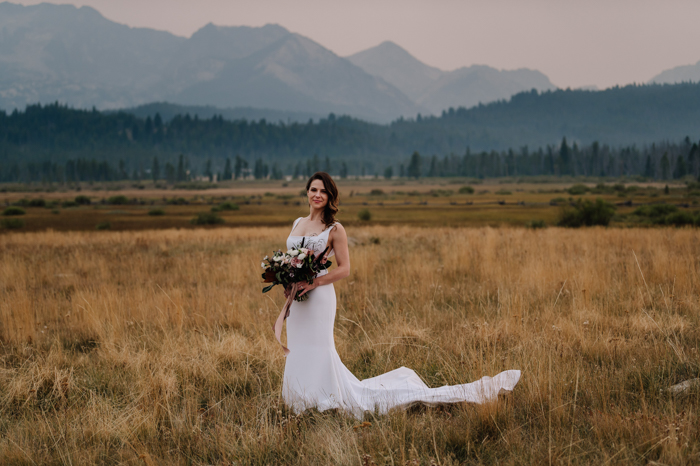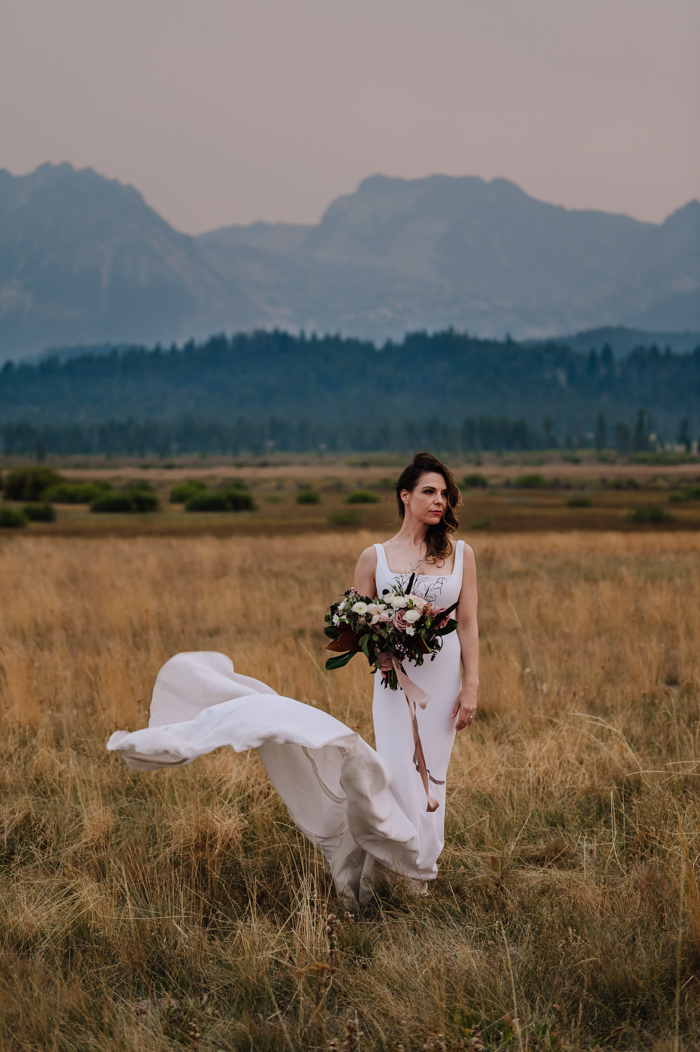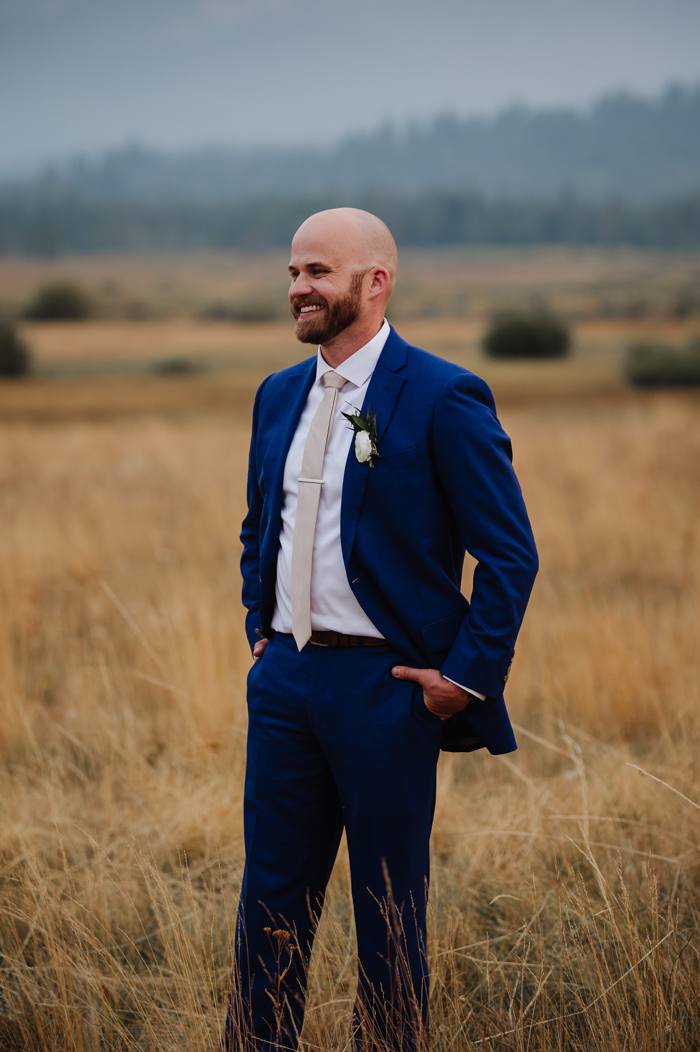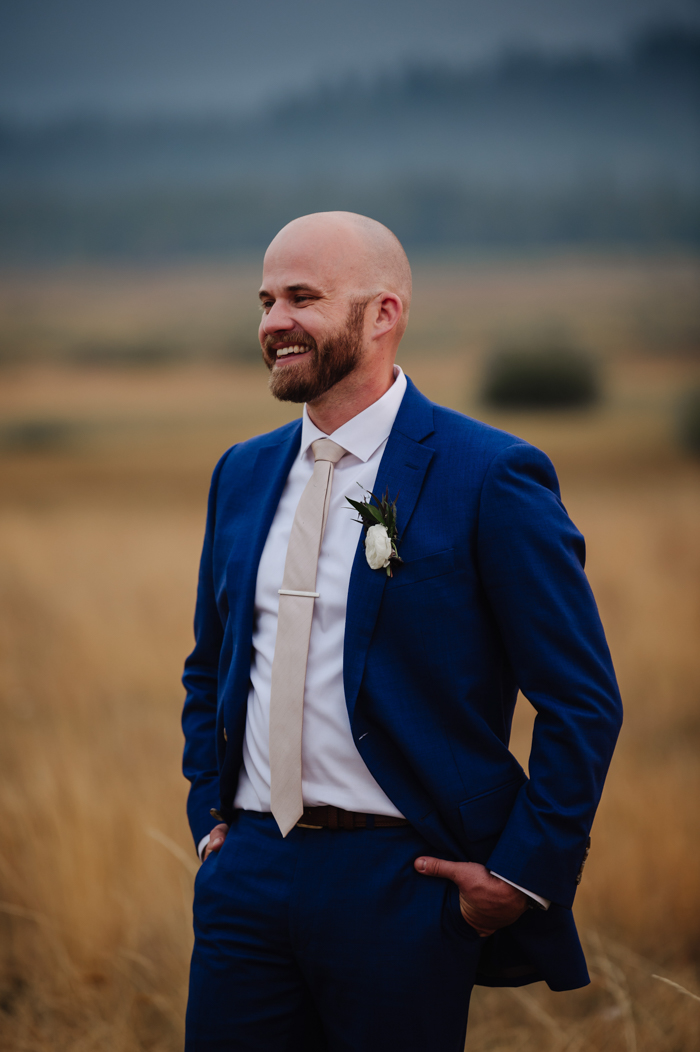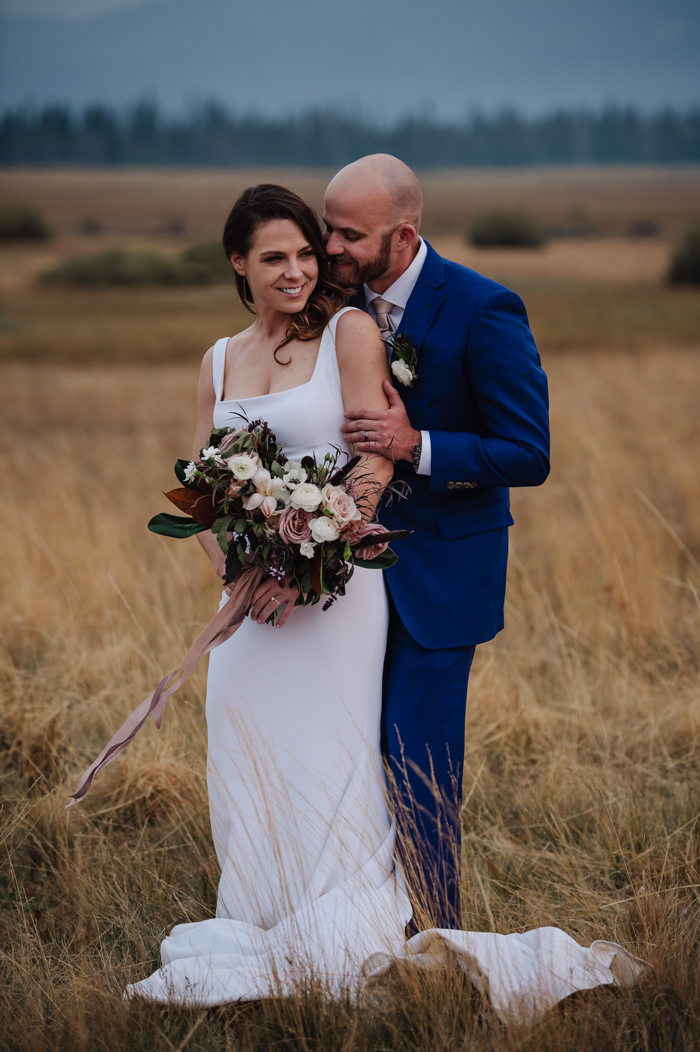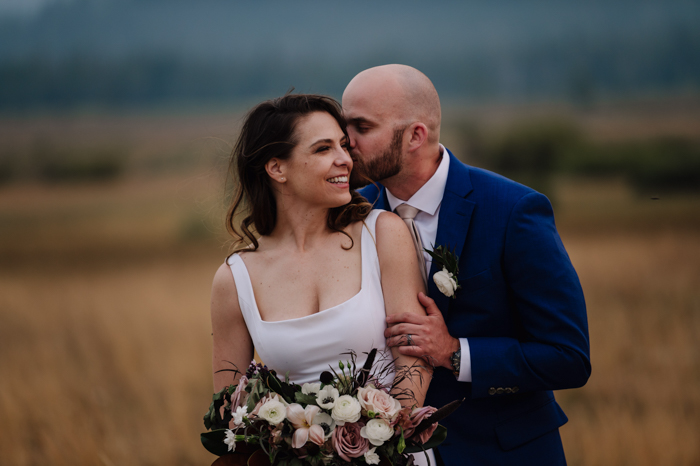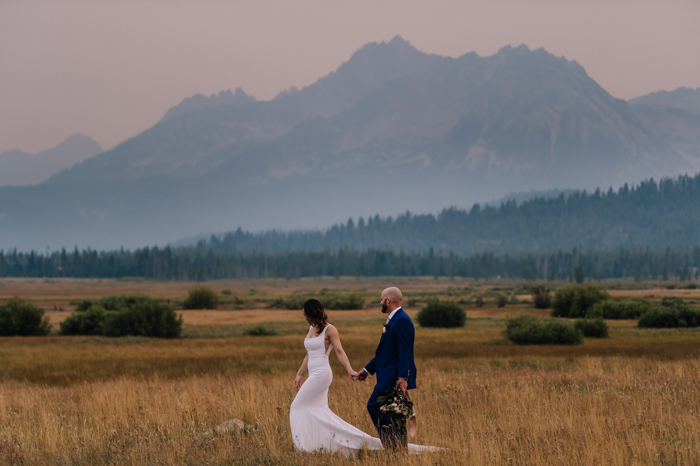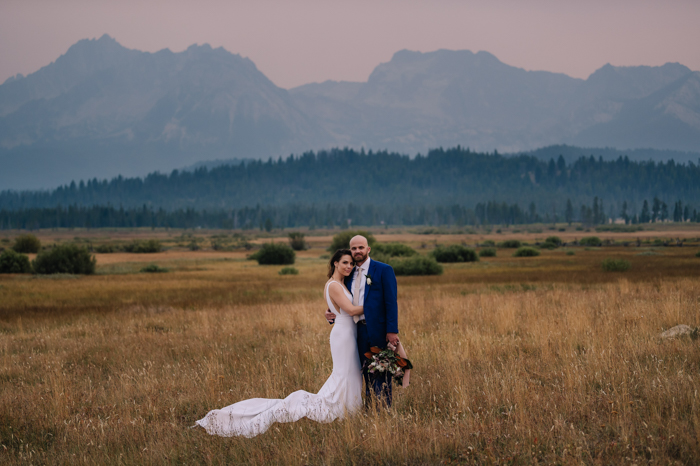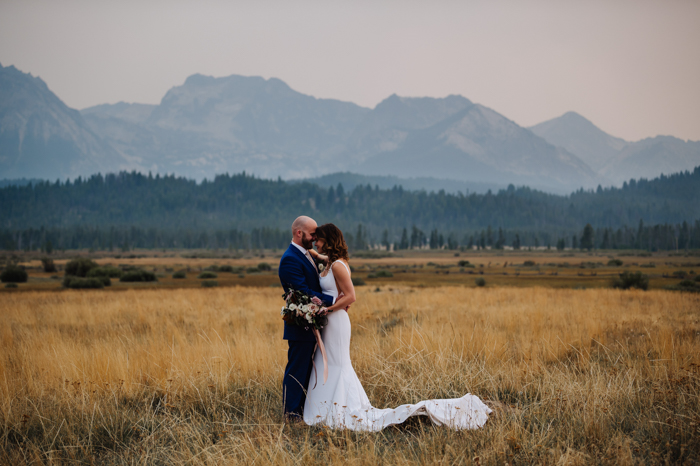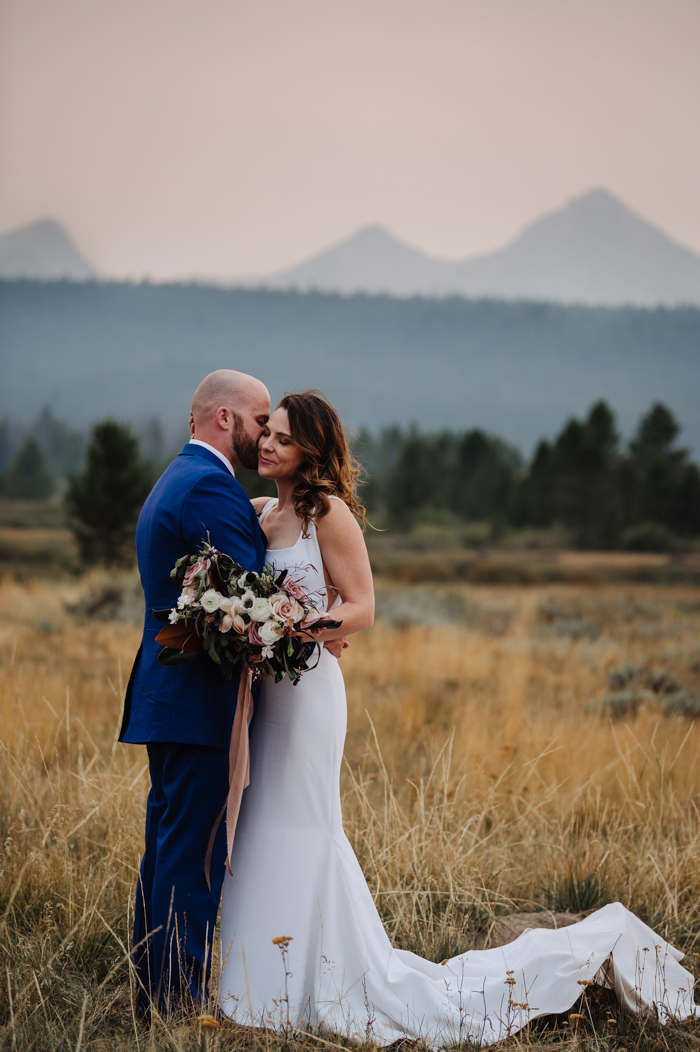 Congratulations Katie and Wes on their dreamy Stanley, Idaho celebration. Big thanks to Junebug member Autumn Lynne Photography for capturing these special moments that radiate nothing but love and happiness. To see more of her work check out her profile in our vendor directory.
No obstacle during the wedding planning process was getting in the way of this couple's love. If you're feeling inspired to trim your guest list and opt for a more intimate affair without sacrificing personalized touches, check out this guide for planning a unique wedding fit for any wedding size.