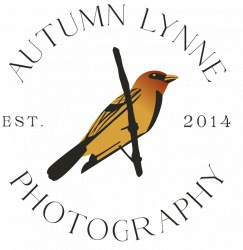 Best Wedding Photographers in Idaho
Autumn Lynne Photography
21 REVIEWS
About
MEMBER SINCE 2021
Hello there, my name is Autumn!
I am an elopement and small wedding photographer for those who desire an intentional and adventurous wedding experience. The joy and peace nature has brought to my life has lead me to create a photography brand focused on helping couples get married in the great outdoors.I am a Leave No Trace aware photographer and I advocate the importance of using natural spaces sustainably and responsibly.
I take pride in helping couples create the best possible wedding day they can imagine. I love being involved in the planning process and my service includes helping you find others vendors, choose elopement locations and help creating your wedding day photography timeline.
I don't want to be just another wedding vender you just check off your list. To me, your photographer, should be someone you create a connection with and are genuinely excited to have along on your wedding adventure. On your wedding day we will feel like friends because I won't be a stranger showing up with a camera.
My love for the outdoors and desire to help you create an epic wedding day is the focus of my photography service and I am so excited to share this passion with you!
Talk to you soon,
-Autumn
Why couples love Autumn Lynne Photography
Julia W.
Sawtooth Mountains
Reviewed on Sep 02, 2023
I would recommend Autumn over and over again! She made our wedding day seamless and stress free. The planning process was cake despite being across the country. She knows the area like the back of her hand. Not only did she have great suggestions for...&nbsp &nbsp Read More
Madison H.
Stanley Lake
Reviewed on Jul 01, 2023
Autumn was PERFECT for us! She was so down to earth and easy to work with. She helped us plan out our elopement with guests so that our ceremony reflected us and our values. We are so thankful that she was part of our process and she made everyone co...&nbsp &nbsp Read More
Kelsey M.
Stanley, ID
Reviewed on May 16, 2023
My goodness! Autumn was absolutely wonderful every step of the way for my small wedding. She provided a bunch of helpful resources, but also even went through the spreadsheet I'd started and commented on locations I'd been researching! She brought su...&nbsp &nbsp Read More
Chelsey A.
Stanley, ID
Reviewed on Jan 03, 2023
Autumn is amazing! Her communication and planning was wonderful! We eloped out of our state with no knowledge of the area. Autumn's system of planning was so helpful and her pictures are so beautiful! I can't say enough good things!
Maggie J.
Stanley, Idaho
Reviewed on Jan 02, 2023
Autumn is awesome and I highly recommend working with her if you're considering a small wedding in Stanley! We had a shorter timeline to plan and she was super responsive and quick to jump in. She helped add the structure we needed to make the day fu...&nbsp &nbsp Read More
&nbsp + See More Reviews
Request Information
Thank you for your submission. We will be in touch soon!
X

Email Sent.