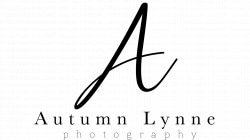 Best Wedding Photographers in Idaho
Autumn Lynne Photography
10 REVIEWS
About
MEMBER SINCE 2021
Hello there, my name is Autumn!
I am an elopement and small wedding photographer for those who desire an intentional and adventurous wedding experience. The joy and peace nature has brought to my life has lead me to create a photography brand focused on helping couples get married in the great outdoors.I am a Leave No Trace aware photographer and I advocate the importance of using natural spaces sustainably and responsibly.
I take pride in helping couples create the best possible wedding day they can imagine. I love being involved in the planning process and my service includes helping you find others vendors, choose elopement locations and help creating your wedding day photography timeline.
I don't want to be just another wedding vender you just check off your list. To me, your photographer, should be someone you create a connection with and are genuinely excited to have along on your wedding adventure. On your wedding day we will feel like friends because I won't be a stranger showing up with a camera.
My love for the outdoors and desire to help you create an epic wedding day is the focus of my photography service and I am so excited to share this passion with you!
Talk to you soon,
-Autumn
Why couples love Autumn Lynne Photography
Katie R.
Twin Peaks Guest Ranch
Reviewed on Nov 25, 2021
If you've been on the fence about taking the leap and asking Autumn to be your photographer, let this be your sign to go ahead and JUMP. From the very beginning Autumn listened to my ramblings about my dreams and anxieties for a small intimate wedd...&nbsp &nbsp Read More
Olive S.
Sawtooth Wilderness
Reviewed on Nov 15, 2021
My husband and I eloped in the Sawtooth Wilderness on September 21, 2021. Having Autumn be our wedding photographer was the best choice we made for our wedding! She was professional and easy to work with. Plus our photos blew the socks off of all of ...&nbsp &nbsp Read More
Amanda G.
McCall, Idaho
Reviewed on Oct 26, 2021
You need to hire Autumn! She is so amazing as a person and her talent as a photographer is beyond expectations. If you are looking to do something unique she is definitely your gal. Autumn hiked with us in the Sawtooth Mountains to take our Engagemen...&nbsp &nbsp Read More
Rachel L.
McCall, Idaho
Reviewed on Oct 02, 2021
From the moment we talked to Autumn on the phone we instantly felt relieved! She helped give us ideas and recommendations. We made a time line for the evening and a list of photos with family that we had to get. The whole day was absolutely perfect! ...&nbsp &nbsp Read More
Andrew P.
Ketchum, Idaho
Reviewed on Sep 29, 2021
My wife and I absolutely loved working with Autumn for our mini-wedding this summer! Throughout the planning process, Autumn was professional, organized, and enthusiastic about finding the right setting for our ceremony. Autumn checked in regularly a...&nbsp &nbsp Read More
&nbsp + See More Reviews
Request Information
Thank you for your submission. We will be in touch soon!
X

Email Sent.