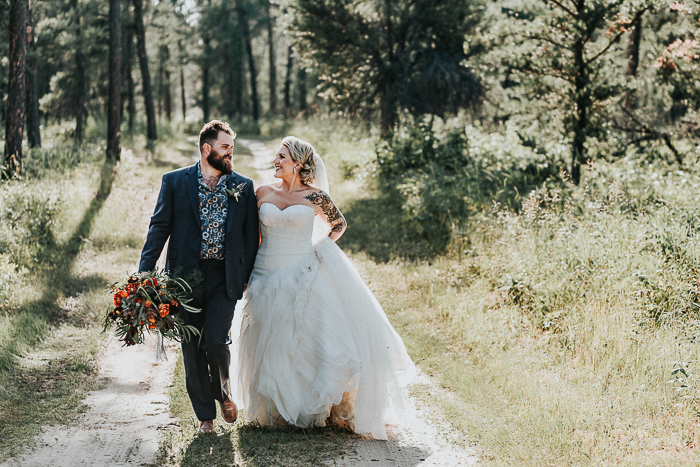 Getting married during a pandemic is less than ideal, but Joelle and Tyler made the most of it by hosting their DIY Saskatchewan woods micro wedding at Wicks Retreat. Although the venue started as lodging for Tyler's family, they transformed it into an entirely new space. They completed the decor with wild flower arrangements from Tisdale Florist, romantic cafe lighting, and DIY touches–including the ceremony arch, signage, and centerpieces.
And to keep up with the DIY theme, Joelle's mother–who's a chef–and her two closest friends prepared all of the food for the special day. From charcuterie boards to a roasted pig and homemade cookies, their menu was the epitome of comfort food.
We're so glad that Junebug member Sarah Meagan Photography was there to capture every personalized touch of the day. So whether you're looking for DIY inspiration, or you can't get enough forest nuptials, these woodland "I do's" are sure to inspire!
The Couple:
Joelle and Tyler
The Wedding:
Wicks Retreat, Saskatchewan, Canada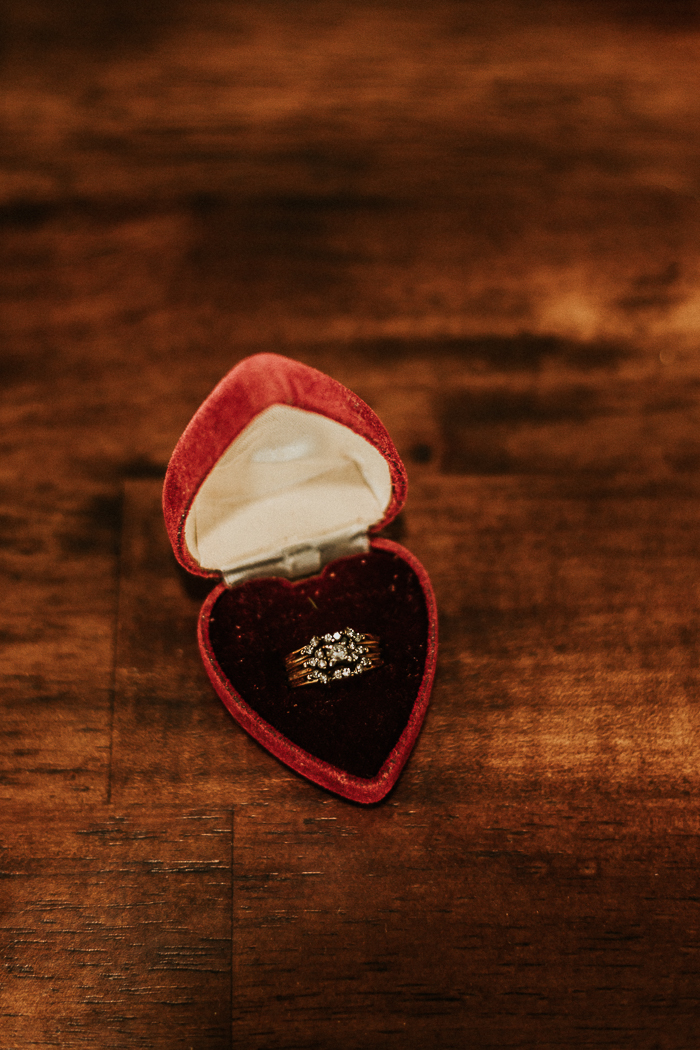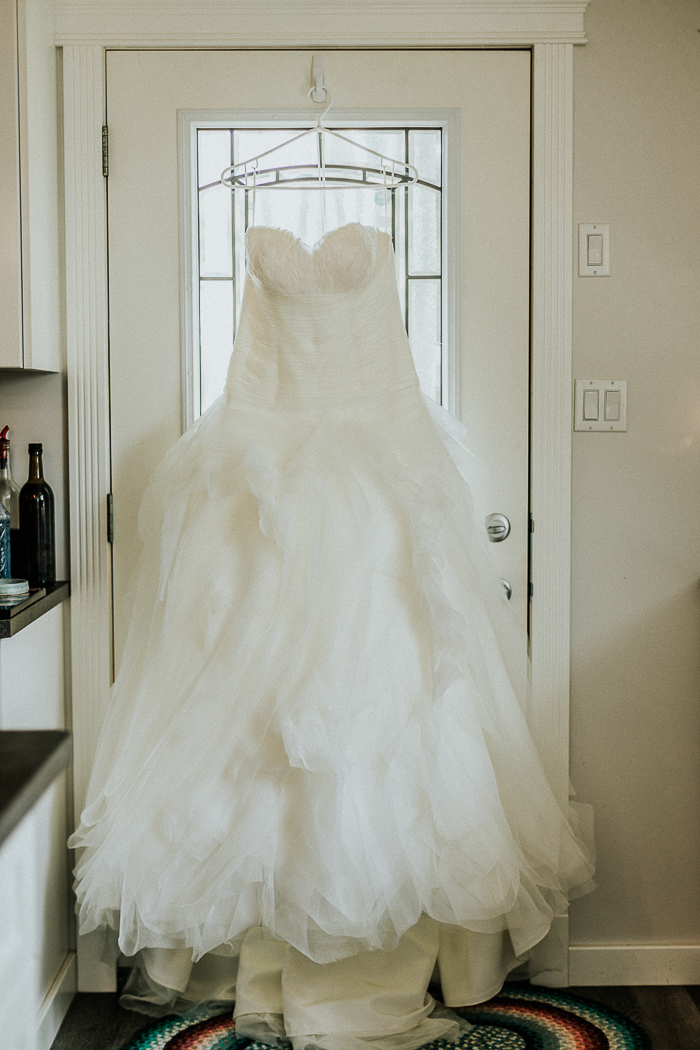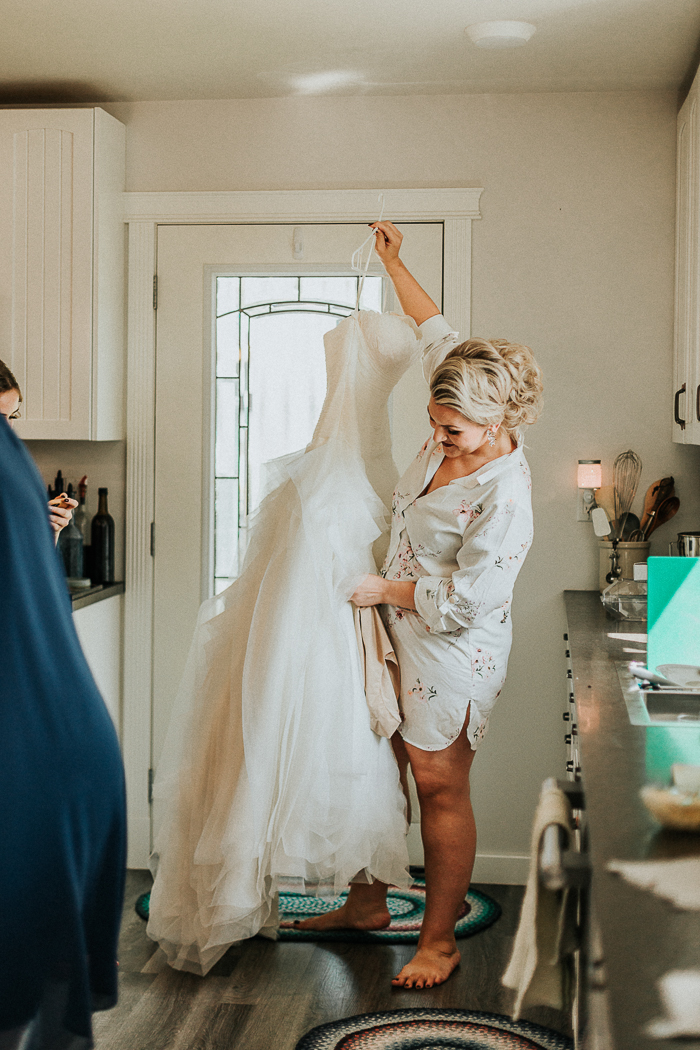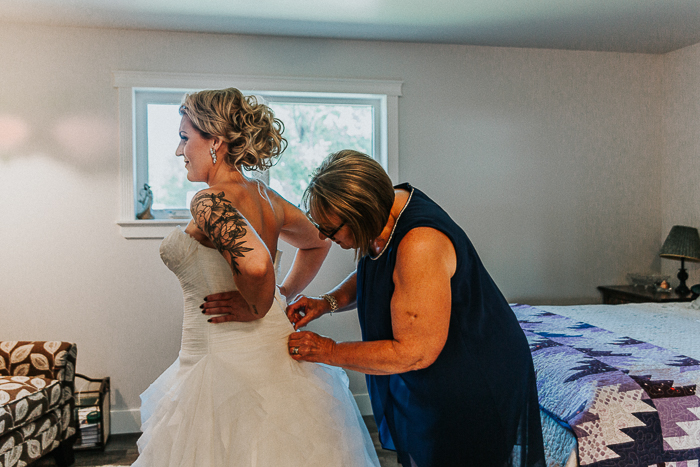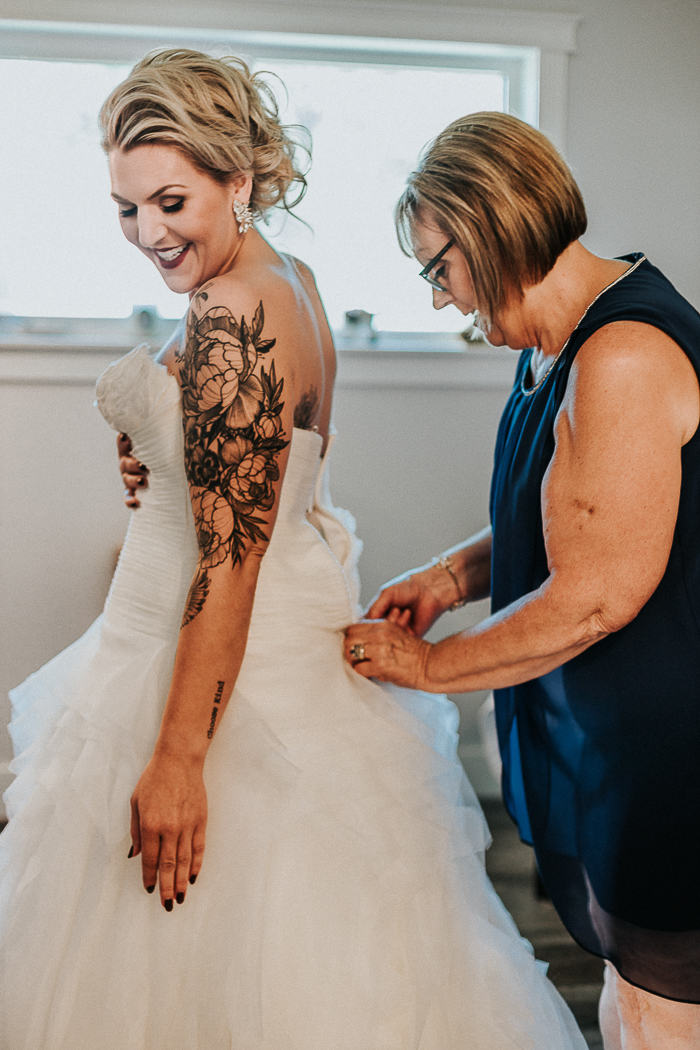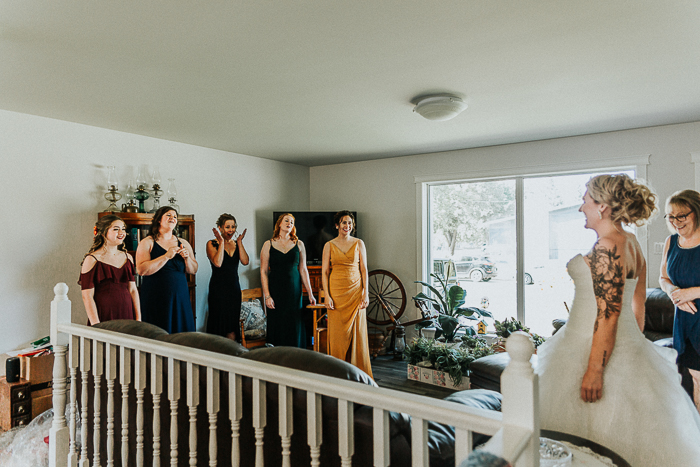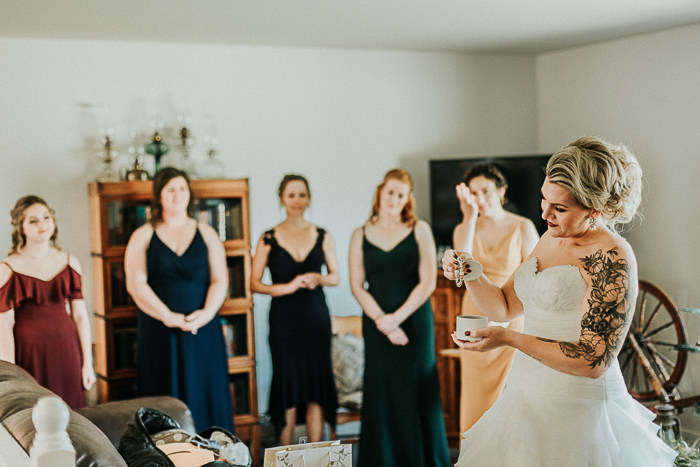 Why A Saskatchewan Woods Micro Wedding At Wicks Retreat
Looking back on the day, we can honestly say that Wicks Retreat was the perfect venue for us. We tied the knot in the middle of a forest, in front of a beautiful cabin, surrounded by people who love and support us. Our original plan was for 200+ guests in more of a traditional hall. When restrictions were put in place due to COVID-19, the space no longer made sense, and we had to start thinking of other options. We originally had Wicks Retreat booked for Tyler's family to stay during the wedding, but it quickly became the obvious choice to host the whole event.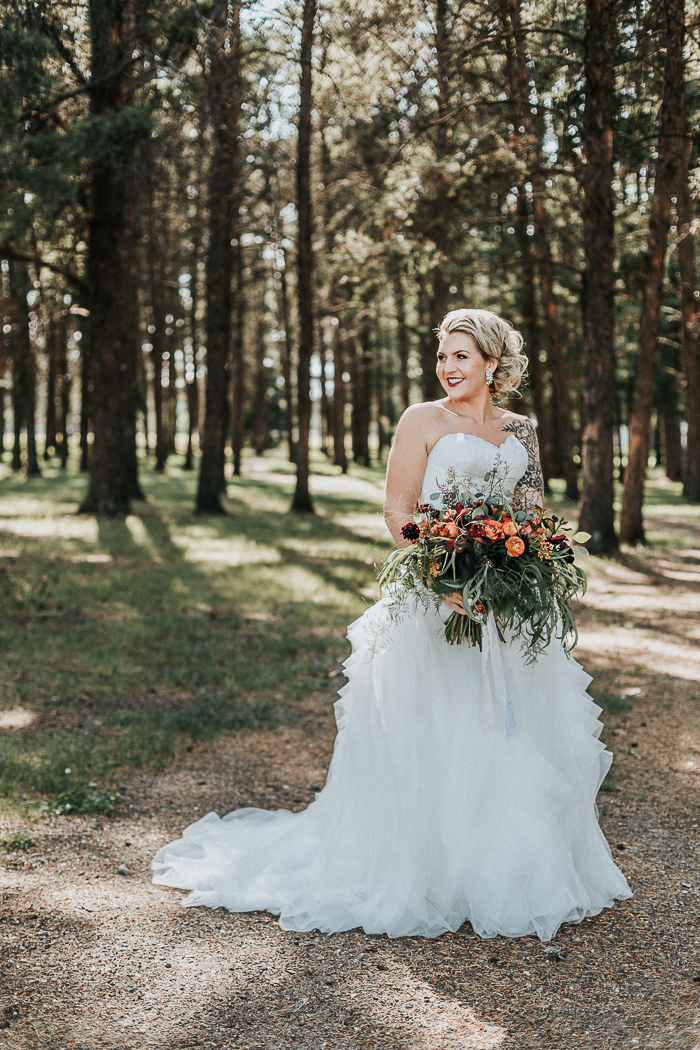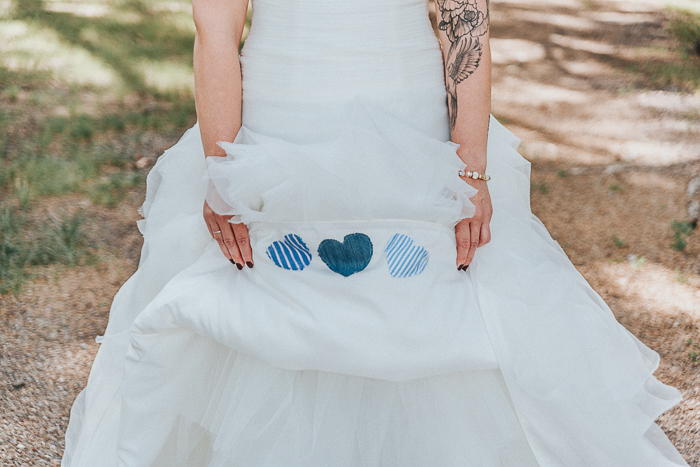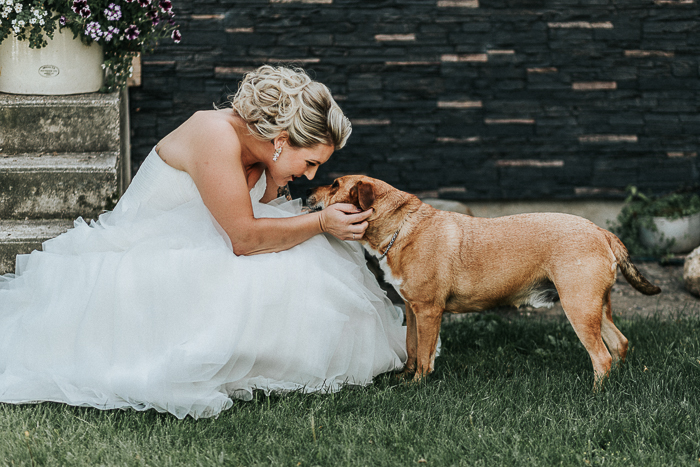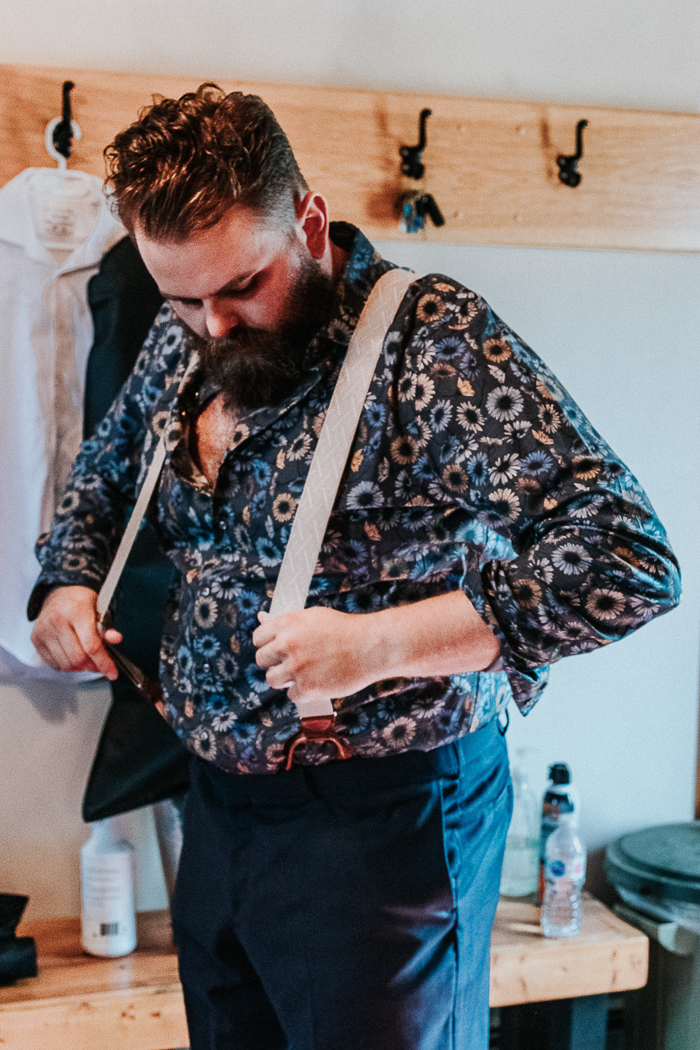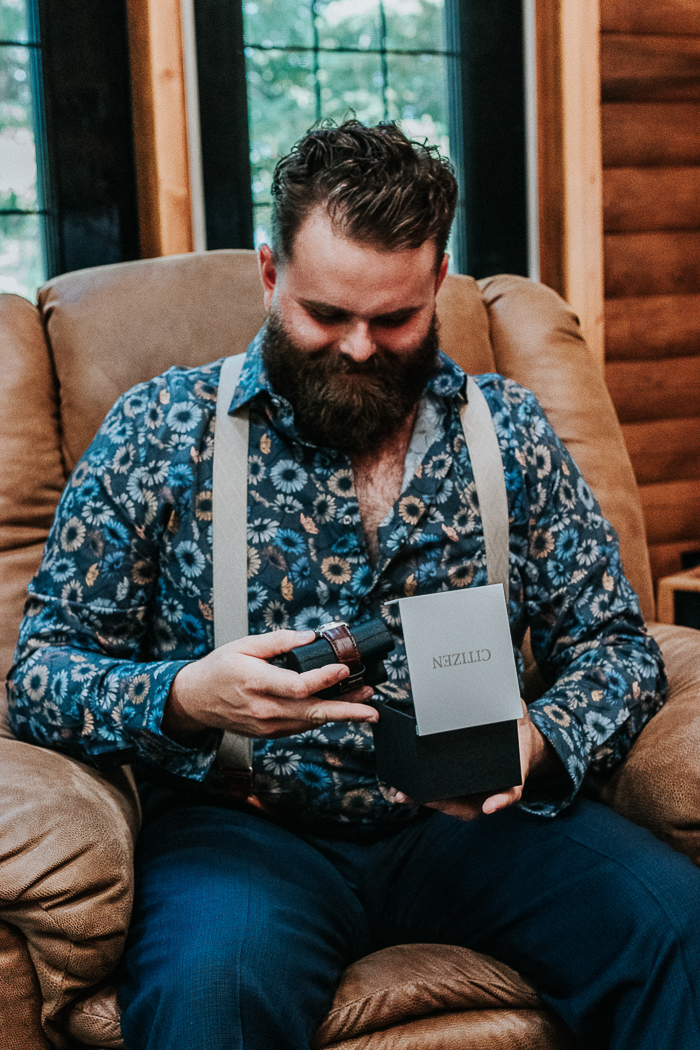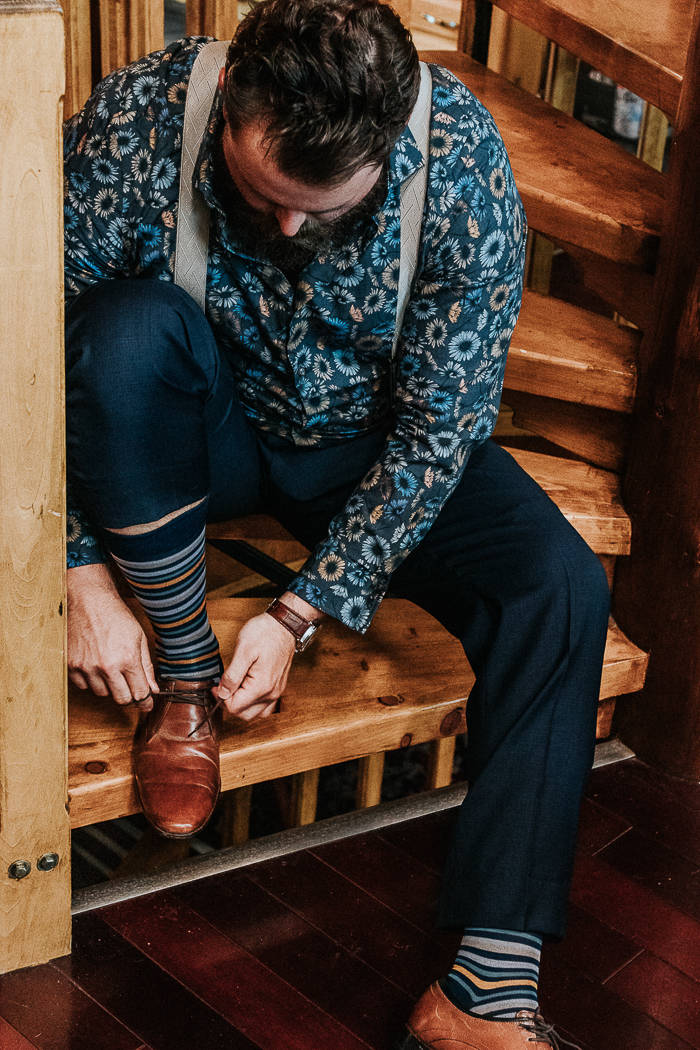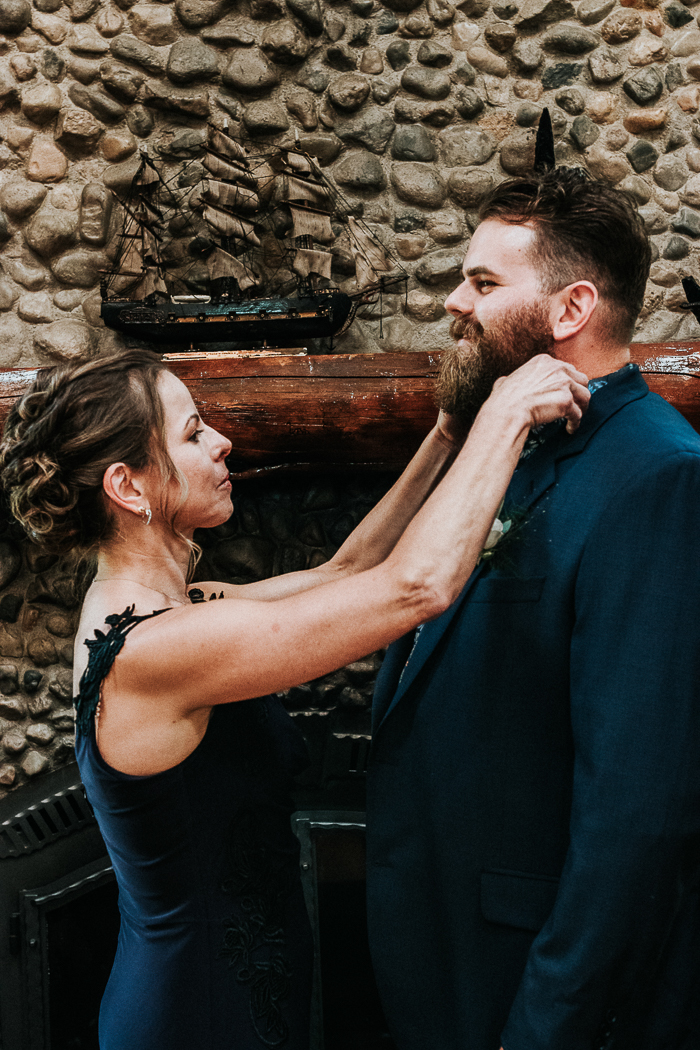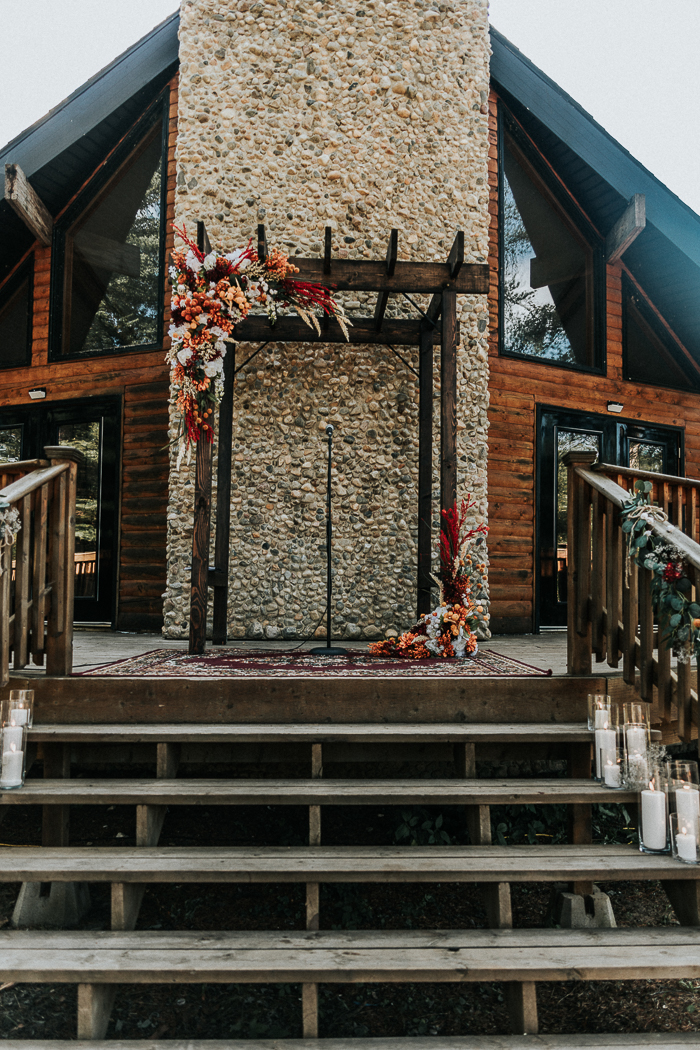 Adding Personal Touches To The Day
Our ceremony was full of personal touches. Joelle's sister led a team of people that consisted of family and friends to decorate the entire space. There was a memorial table in honor of Joelle's dad that held a candle to acknowledge his presence. Her cousin entertained guests on the piano as they waited, and her aunt Wanda performed the ceremony. We committed our lives to each other in front of a beautiful arch that was made by Tyler's dad and decorated by a close friend. We also took a moment before the ceremony began to be fully present and to look out at everyone who was there to support us. Joelle's wedding ring was also extremely personal as it was the ring that her dad had given to her mom as they exchanged their vows.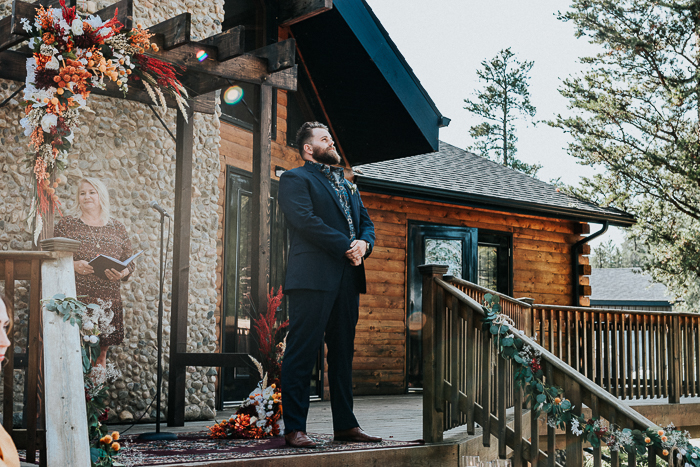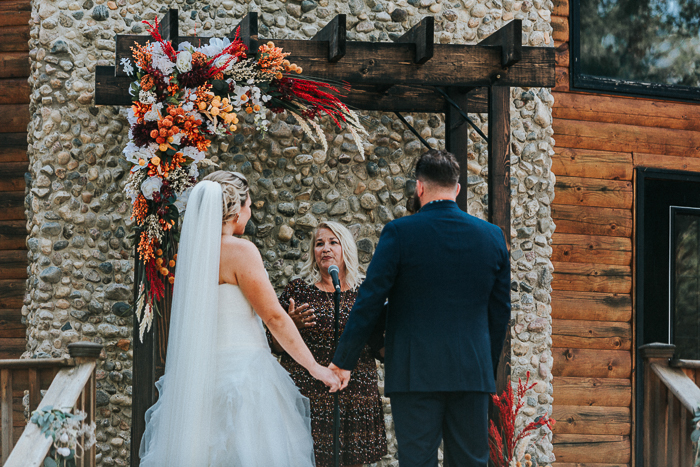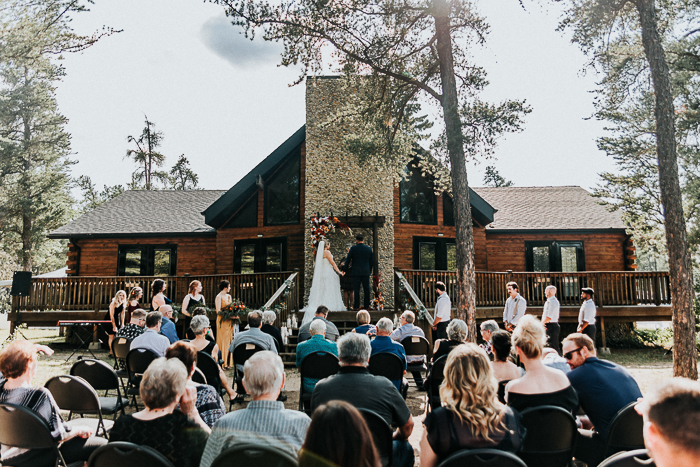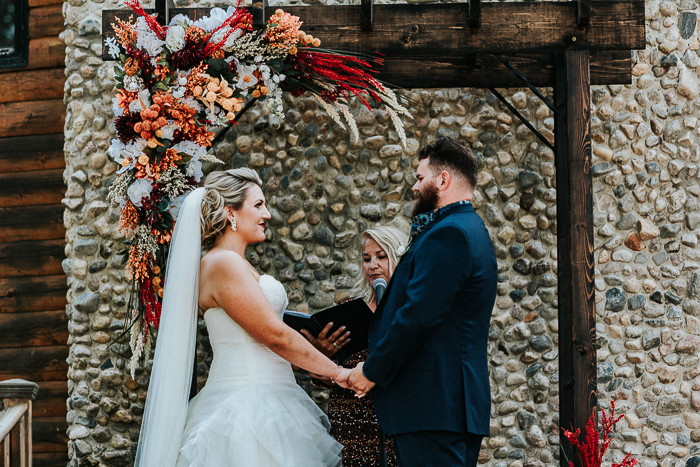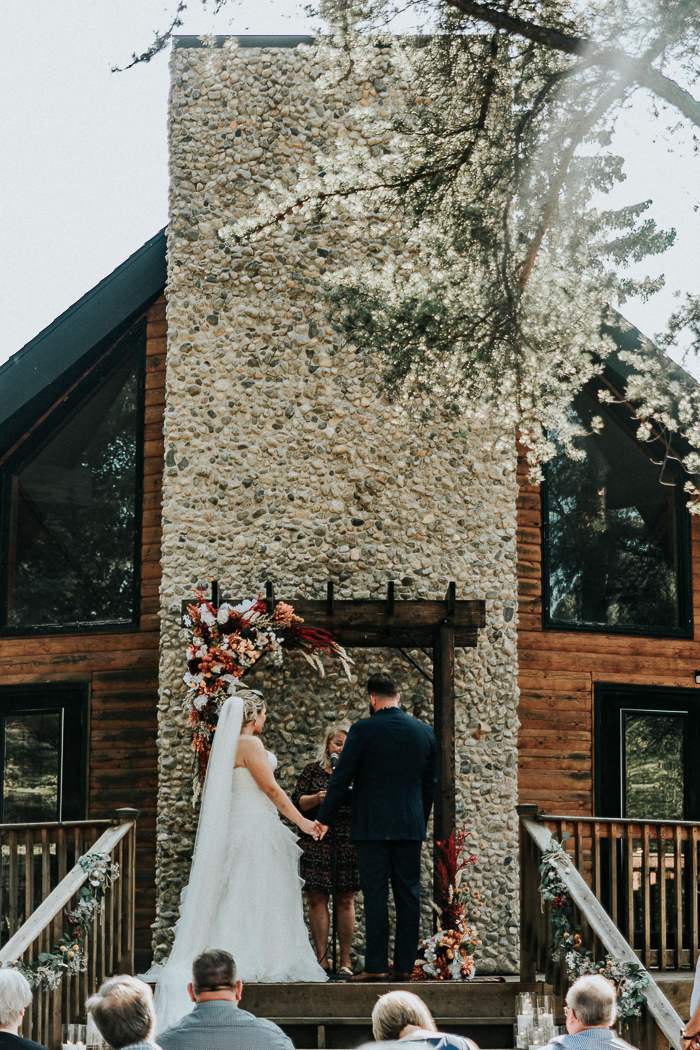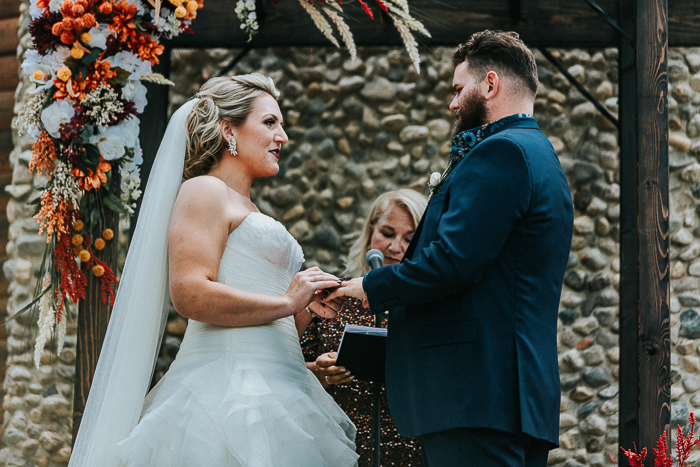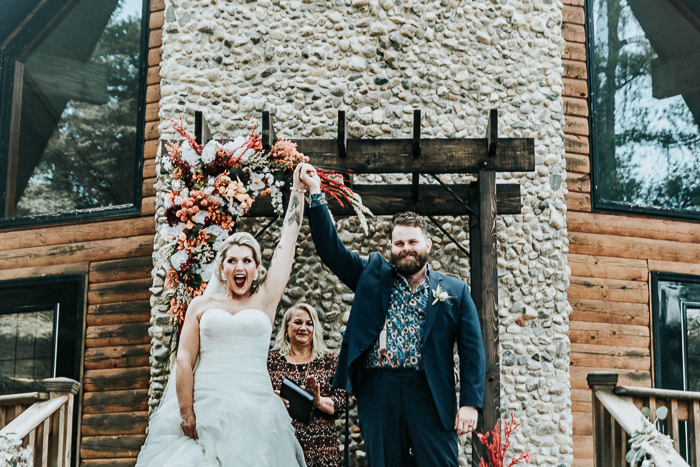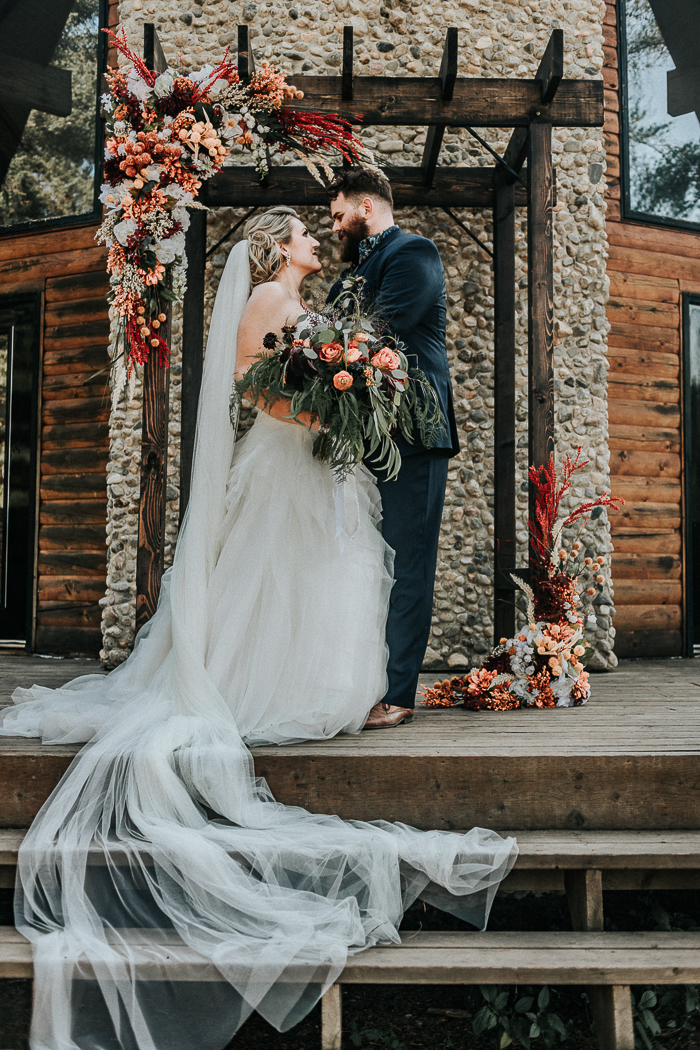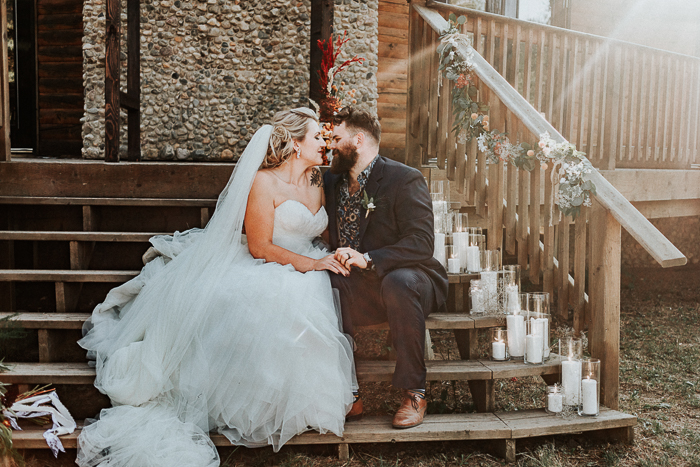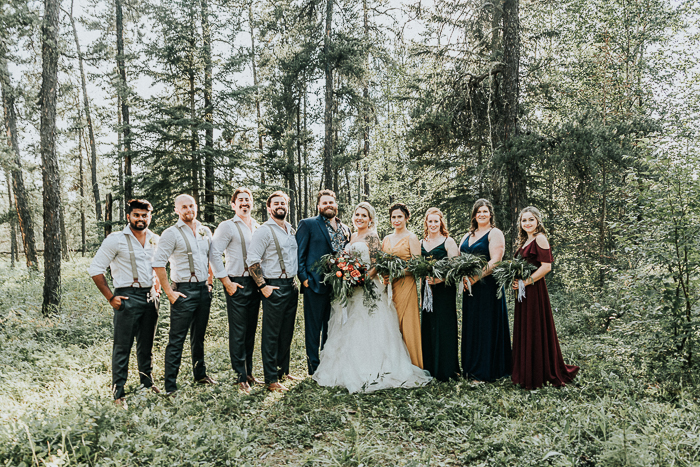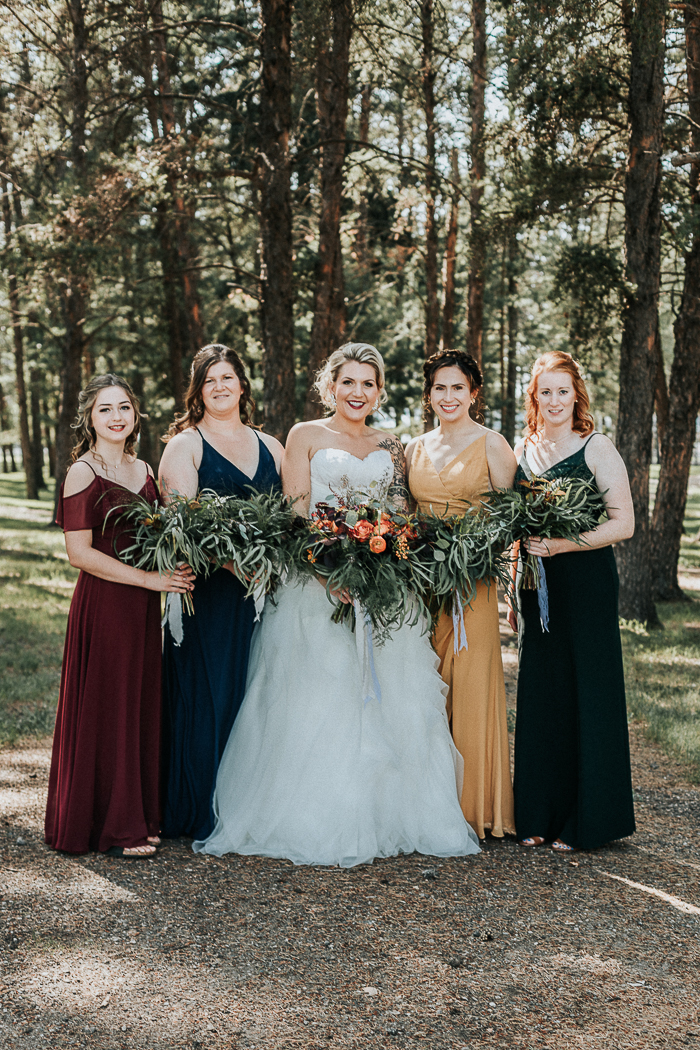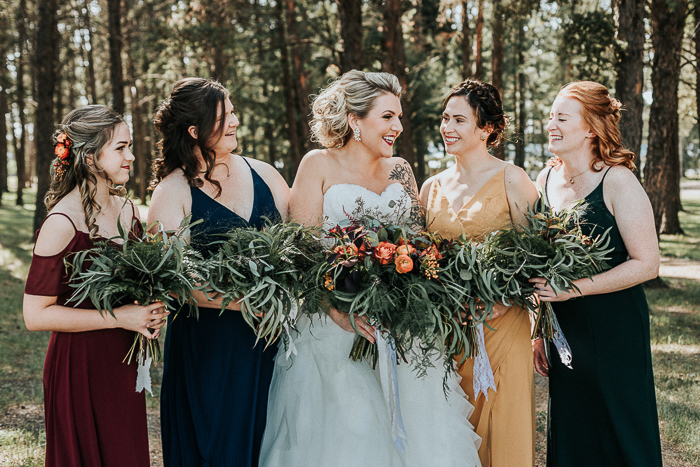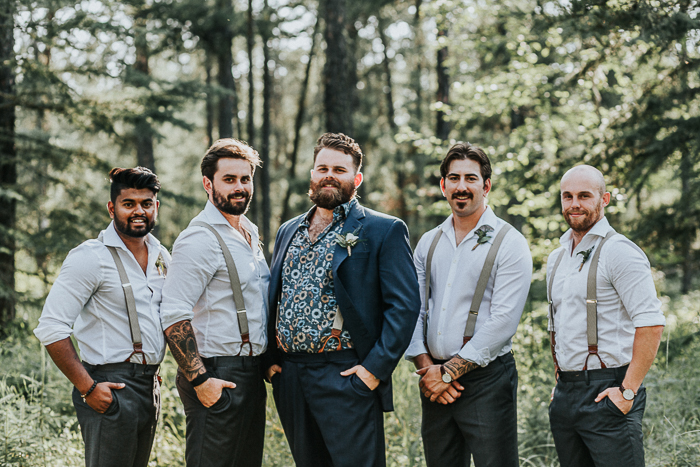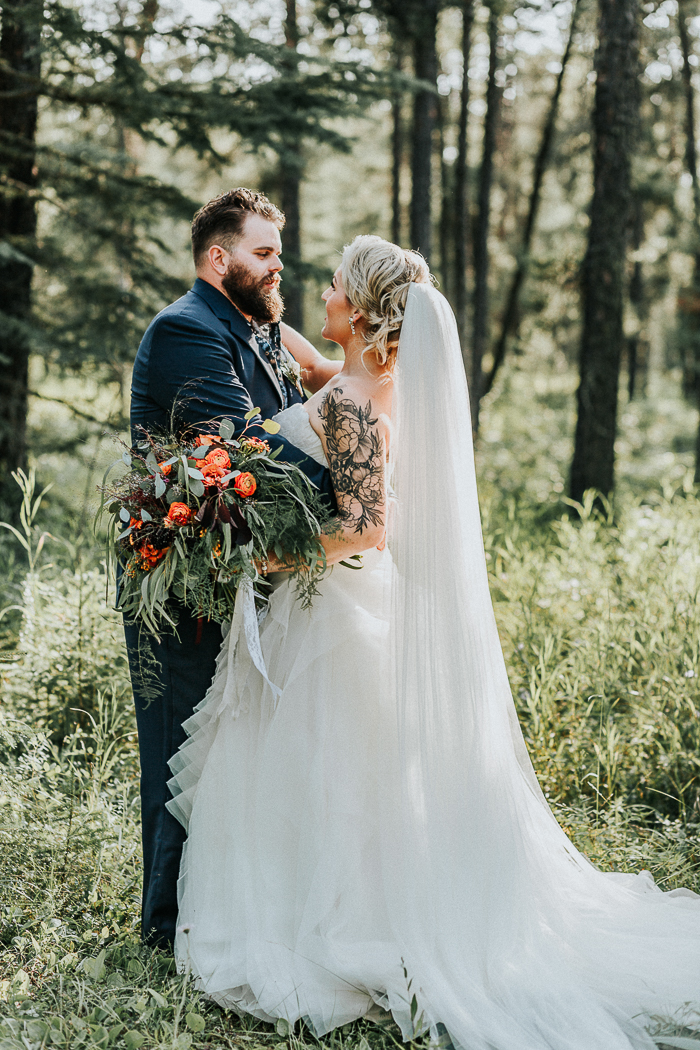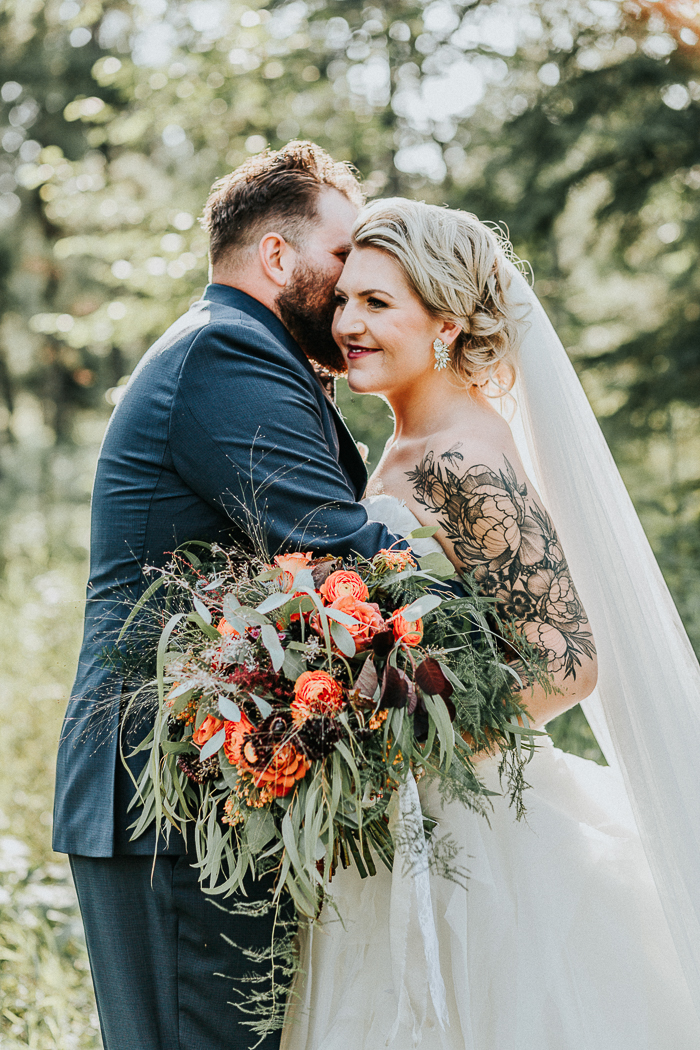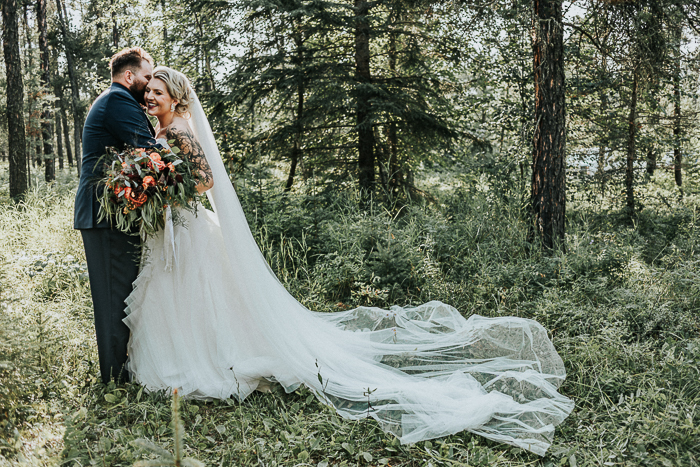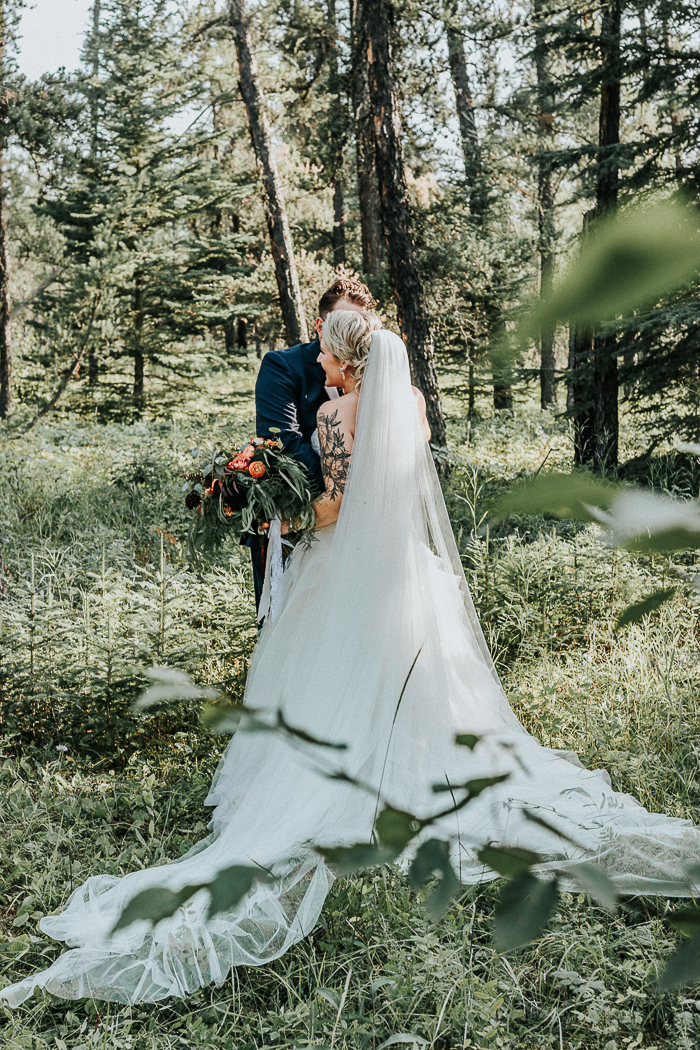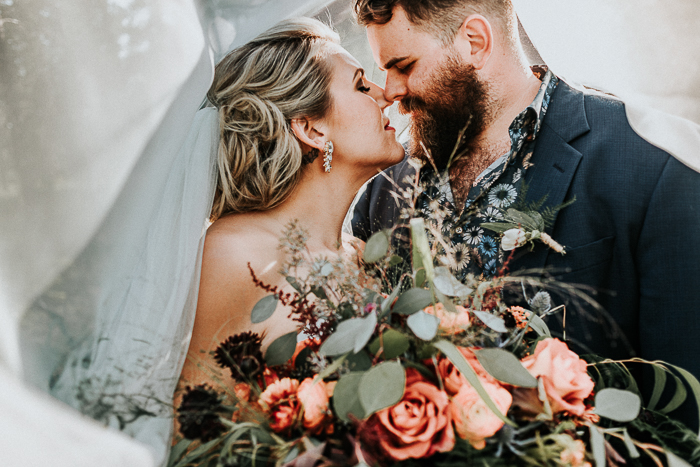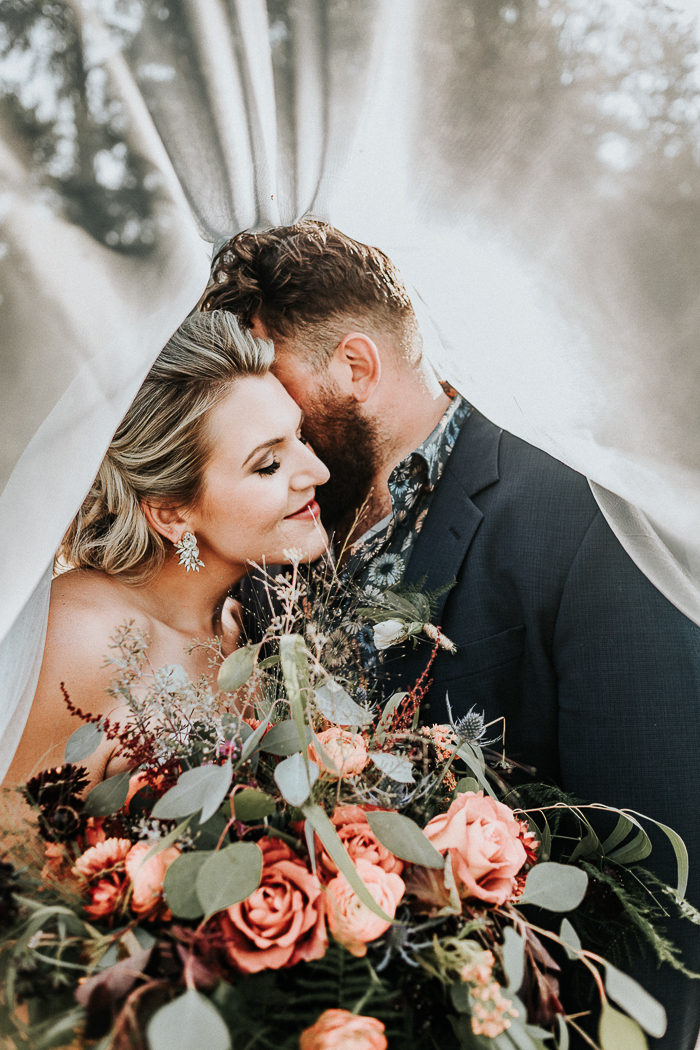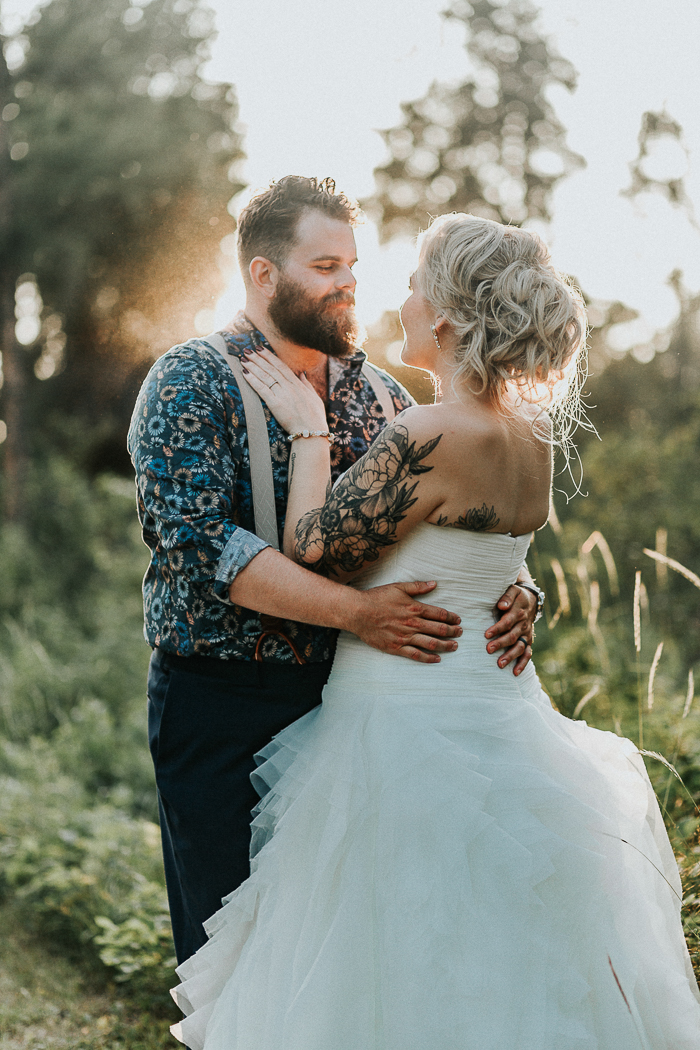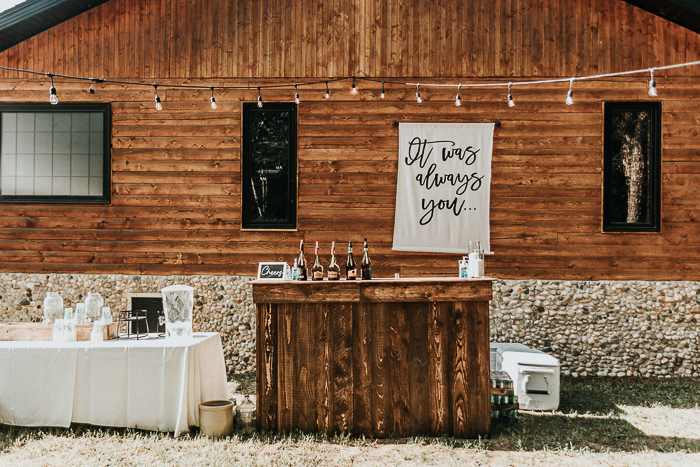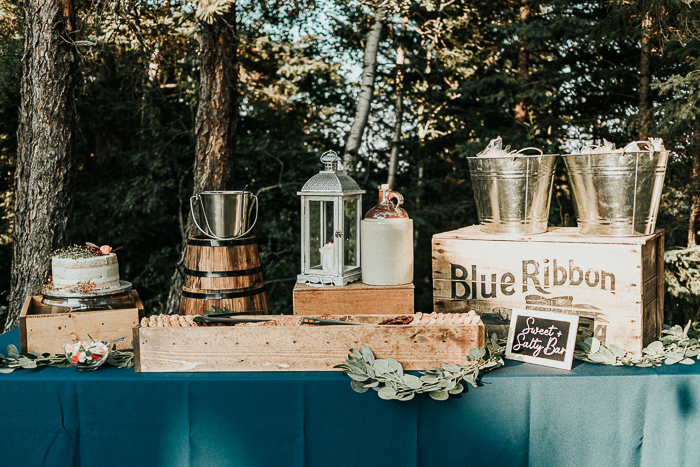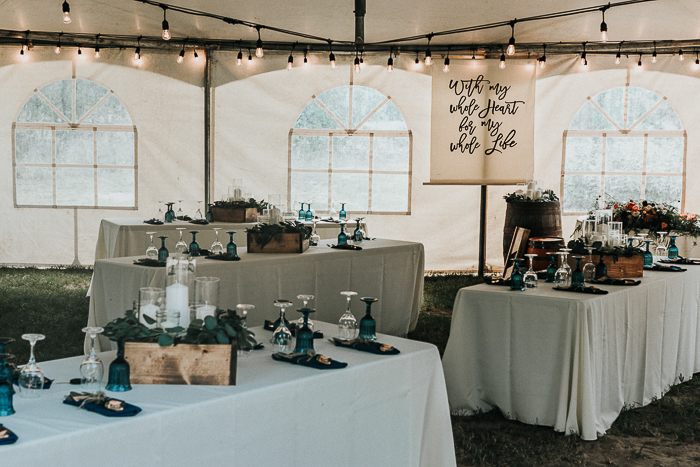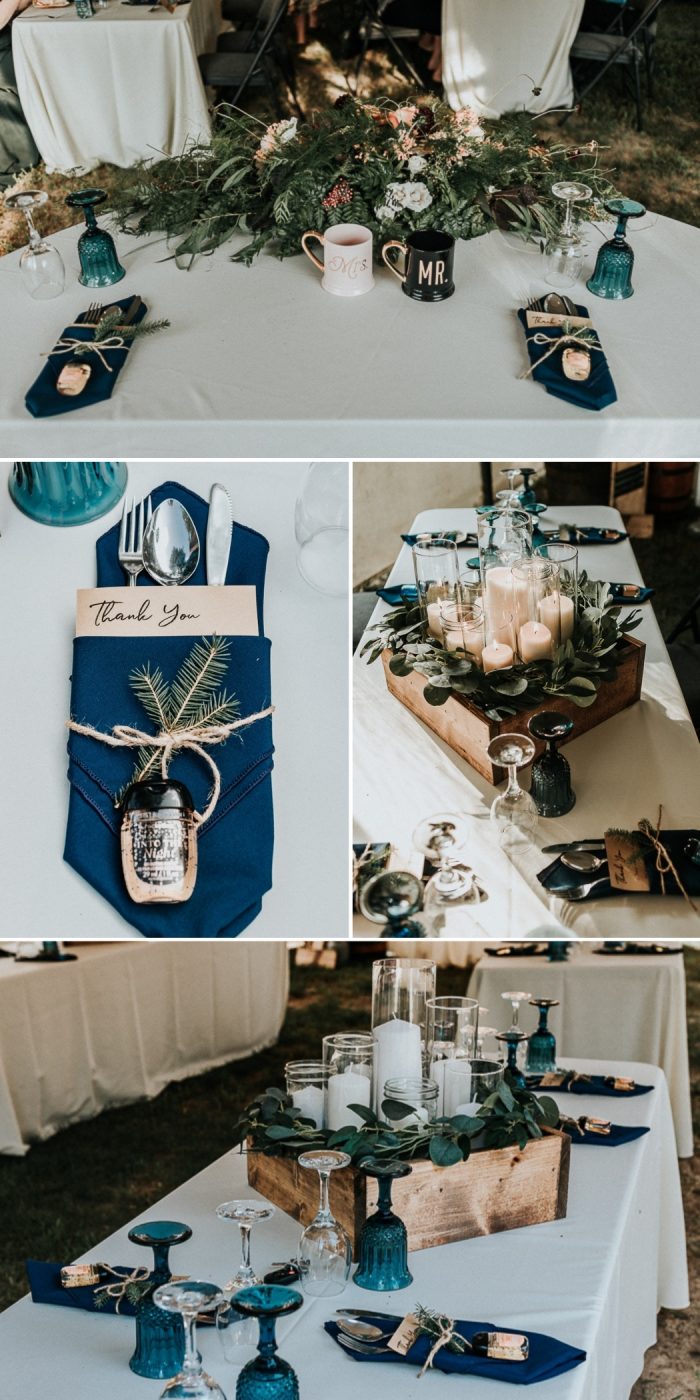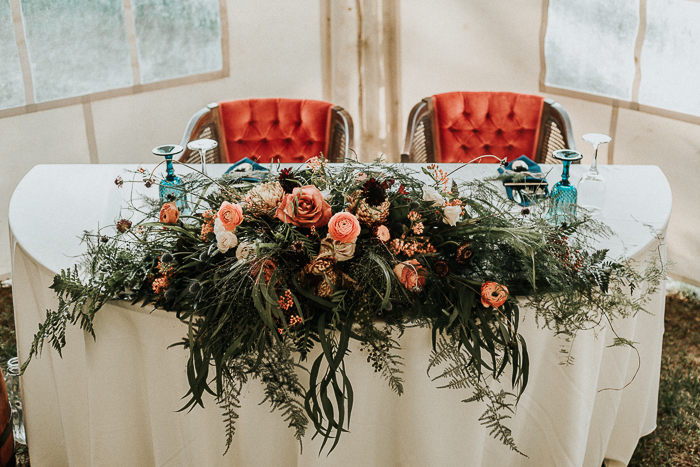 A Homemade Meal Prepared By The Bride's Mom
Joelle's mom is a chef, so–along with two of her closest friends, Heather and Hope–she prepared and served a menu that ensured no guest left hungry. We started with charcuterie boards full of a variety of cheese, meat, homemade pickles and jellies, veggies from the farmers market, and fresh fruit. For our main course, we were incredibly honored to have a family friend–Herman–volunteer to spend the day roasting a pig which was paired with homemade buns, a variety of salads, and baked beans. Lastly, guests enjoyed a table full of snacks that included homemade cookies, caramel popcorn, nuts and bolts, fruit tarts, and cream puffs, as well as our wedding cake made by a local bakery.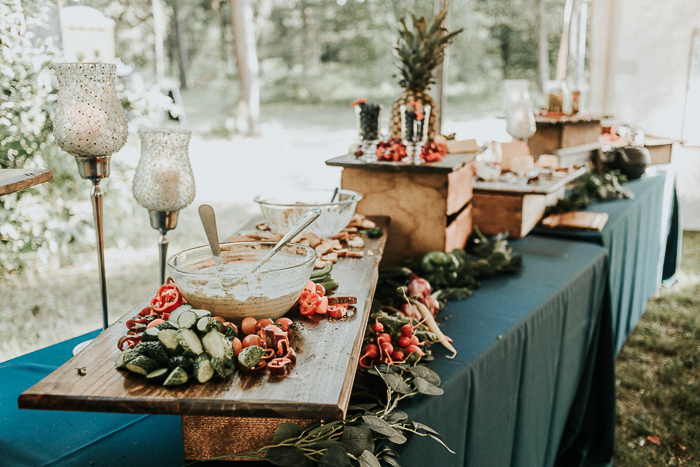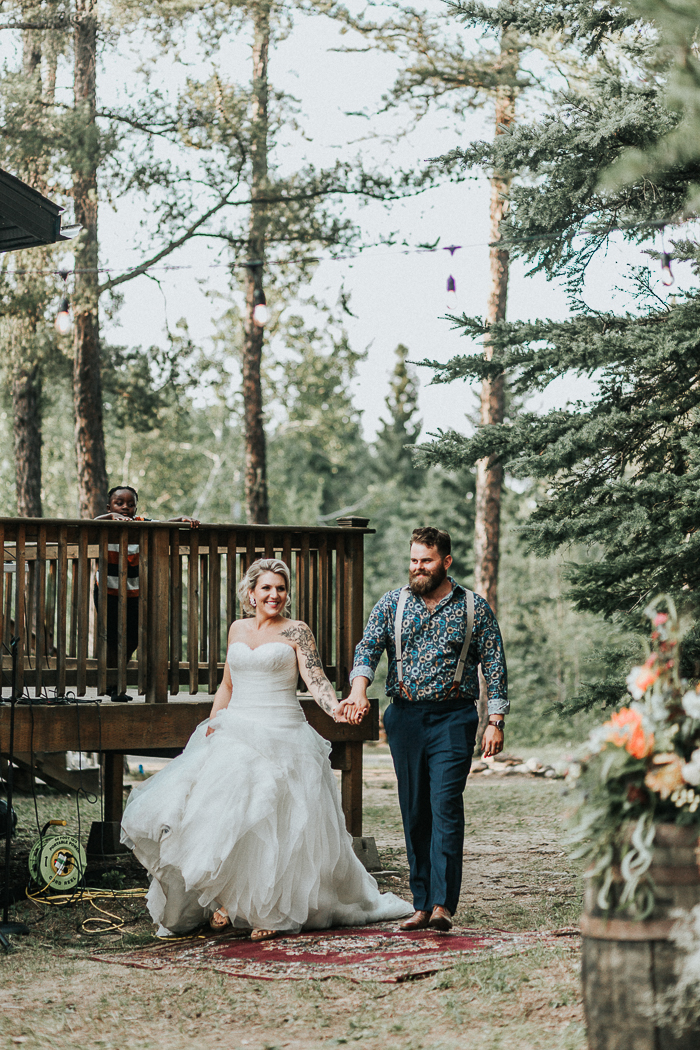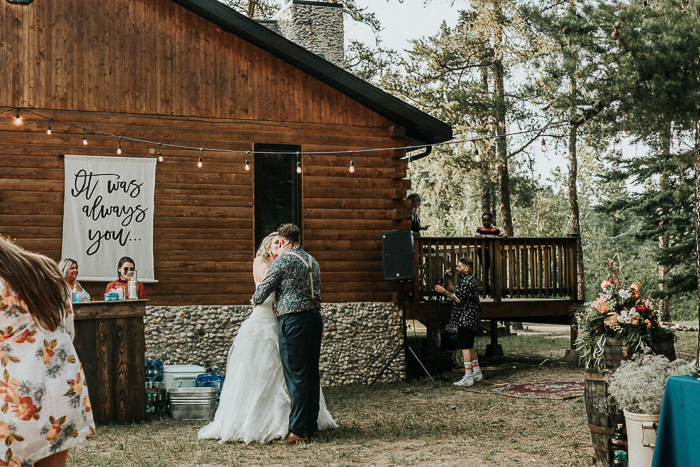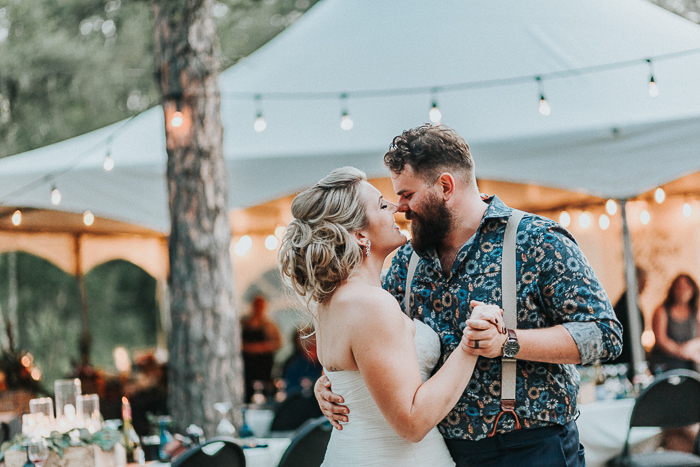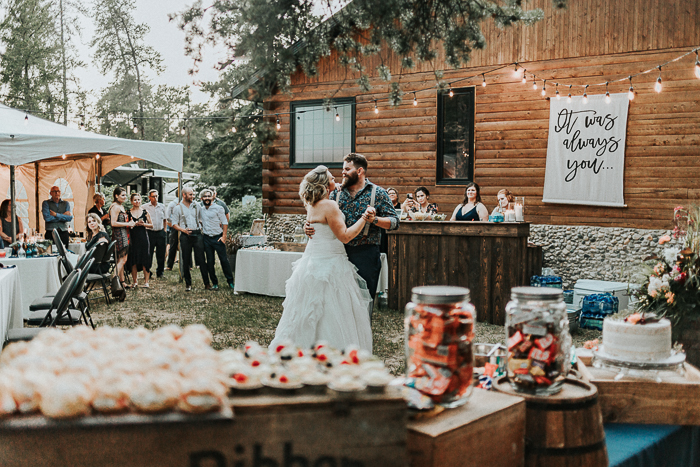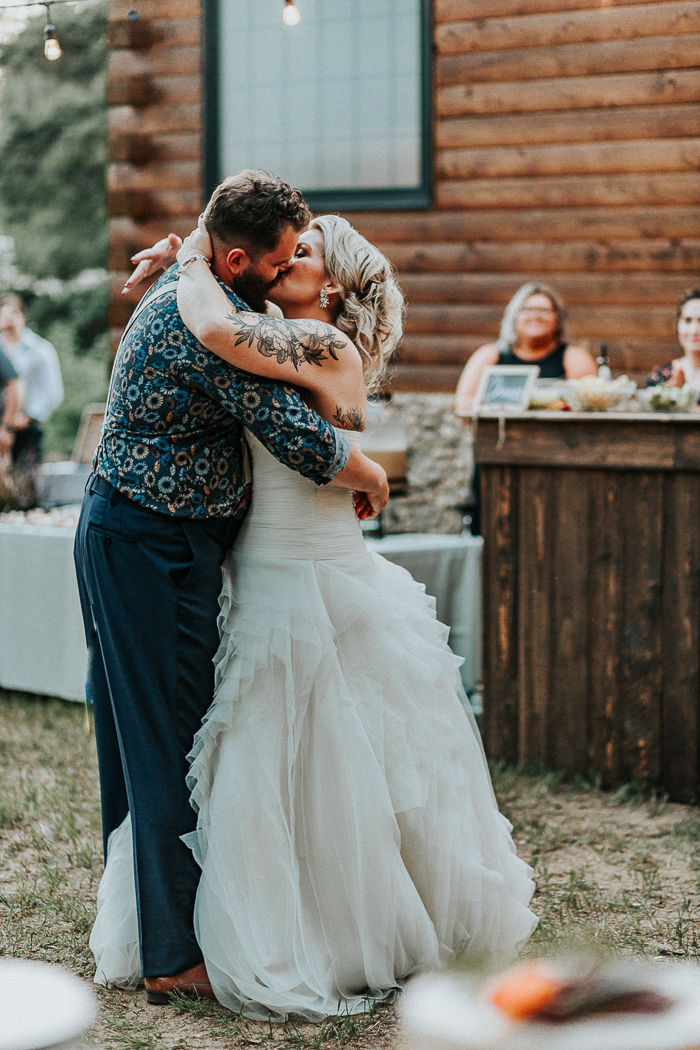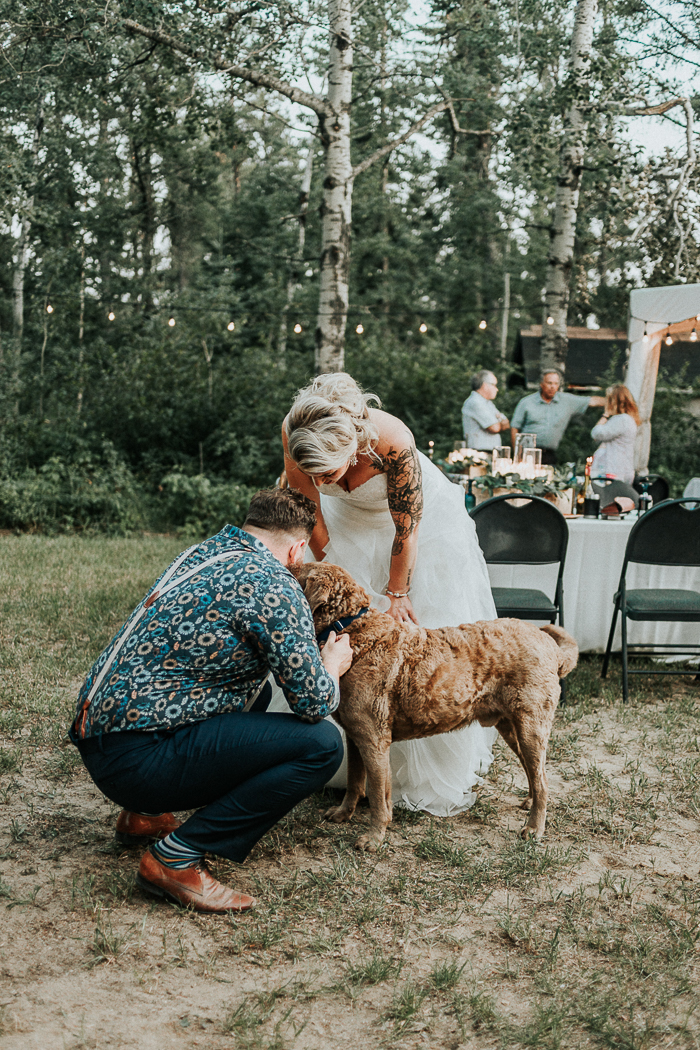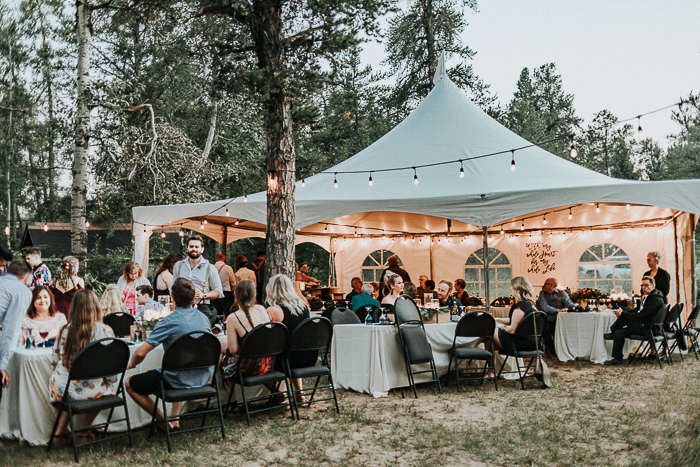 Congratulations again to Joelle and Tyler on their Saskatchewan woods micro wedding at Wicks Retreat. We're so glad that Junebug member Sarah Meagan Photography was there to capture the day. To see more of Sarah's work, check out her profile in our directory of wedding photographers from around the world!