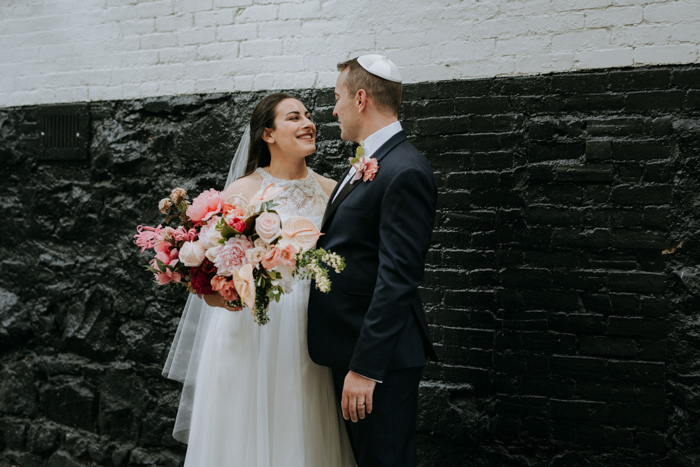 Picture a historic neoclassical wedding venue with elegant crown moulding, bronze chandeliers, original vault doors, a gorgeous stained glass skylight, and intricate mosaic floors. Then add creative floral installations of abundant bright blooms, lush greenery, and the right pop of tropical appeal. These two seemingly contrasting styles together created a strikingly beautiful and uniquely tropical Vancouver wedding.
Louisa and Blair, with the help of event planner Jessica Minnie transformed The Permanent with spectacular floral arrangements by Celsia. The couple exchanged their vows under a breathtaking chuppah and vertical floral garlands hanging from a jaw-dropping skylight. The dreamy ceremony space was then converted into a classy and cozy reception lounge with a standout cocktail bar.
We love how Sara Rogers captured the vibrant decor, the romantic architecture, and the celebration of Louisa and Blair's love. If you're looking for ways to incorporate tropical elements into your wedding or how to creatively flip the same ceremony space to reception, don't miss this uniquely tropical Vancouver wedding.
The Couple:
Louisa and Blair
The Wedding:
Vancouver, BC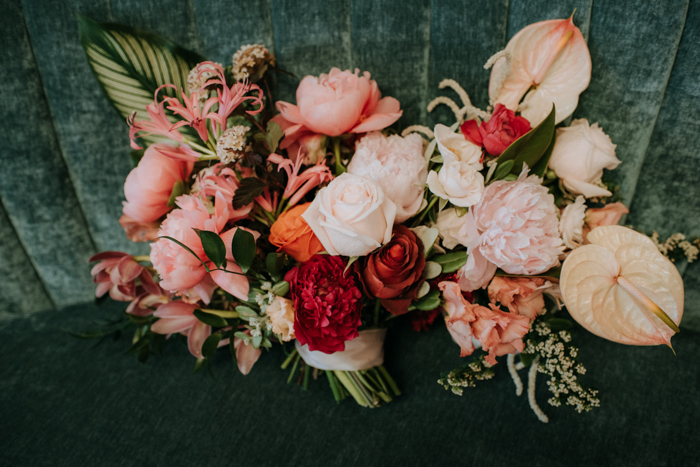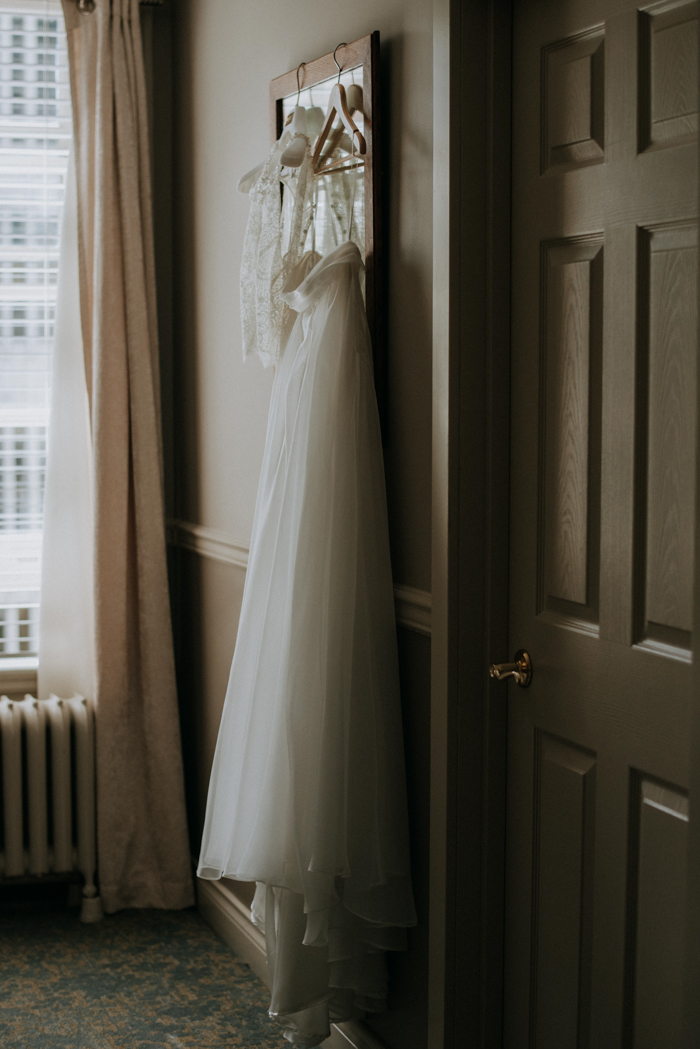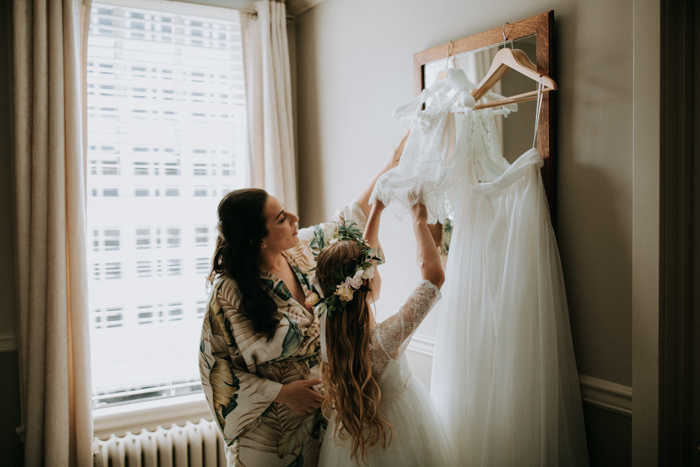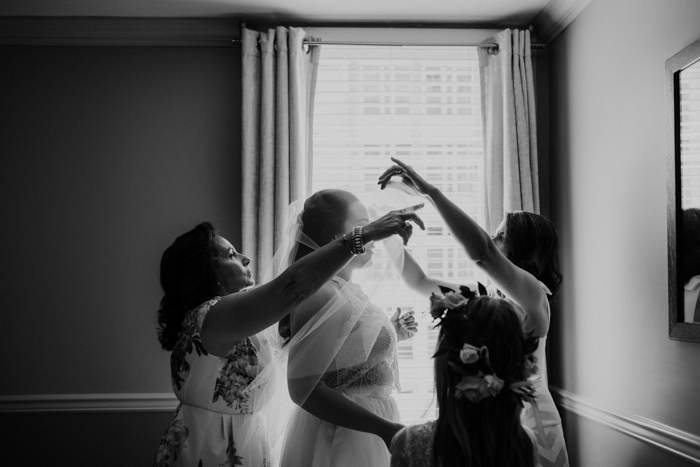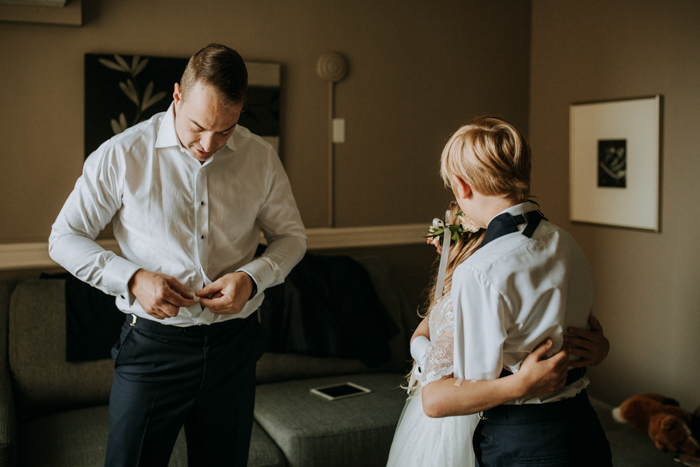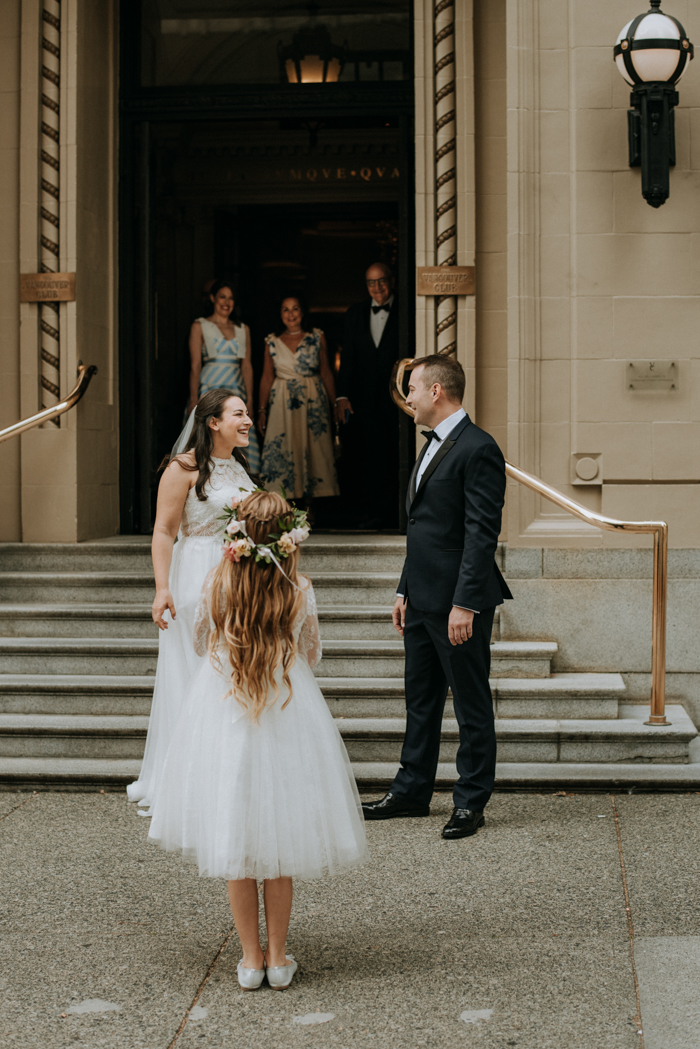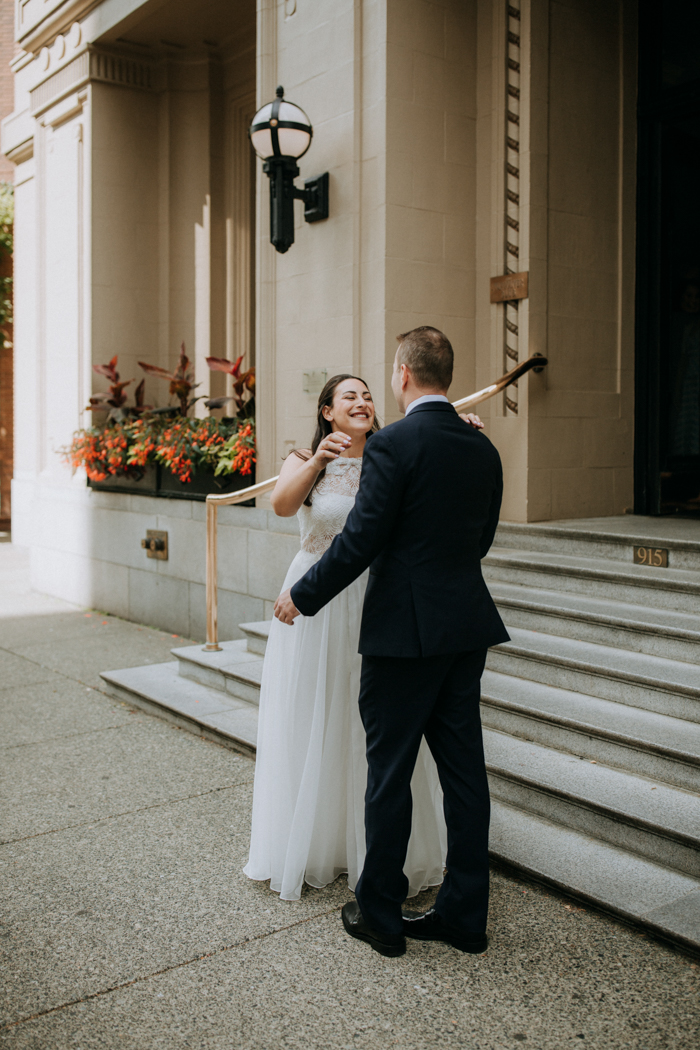 Heartwarming Moment Of The Day
I think the most memorable part of the day was having the great big doors open up for me, taking in the space, seeing the gorgeous florals hanging in mid-air, and nearly two hundred faces smiling at me. I'm so grateful my dad was there for me to hold on to at that moment. That amount of joyful loving energy almost knocked me off my feet.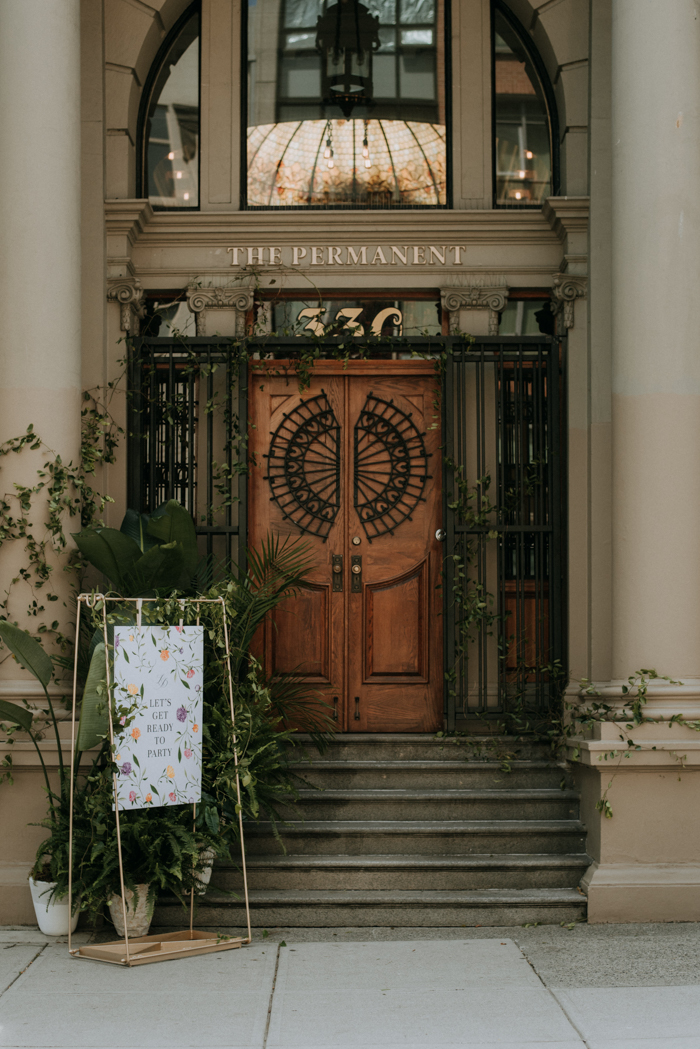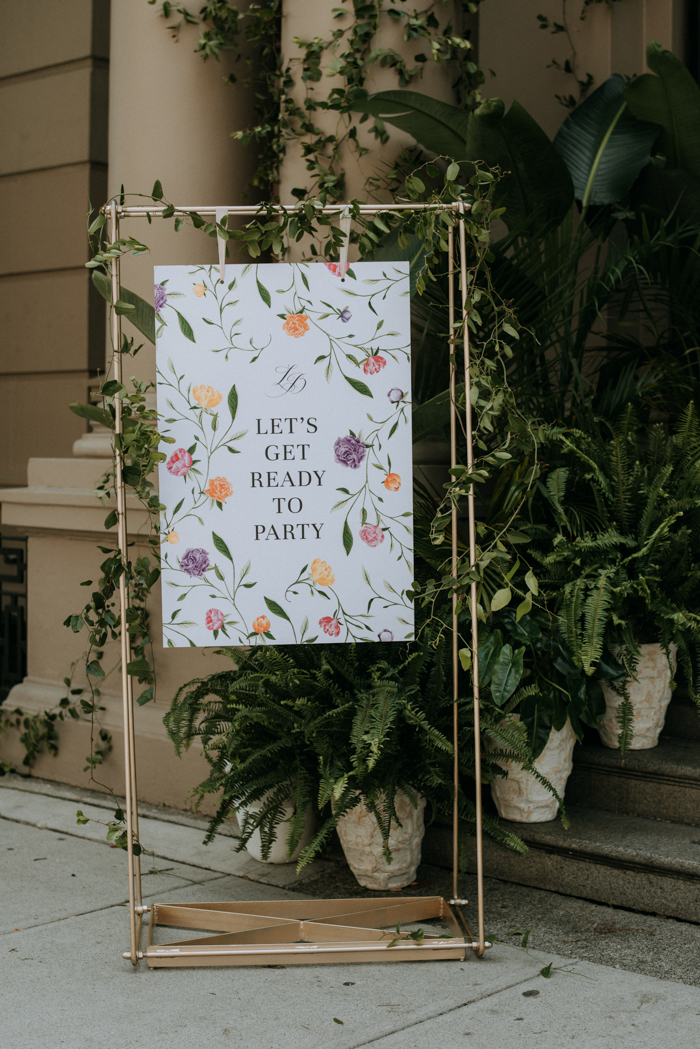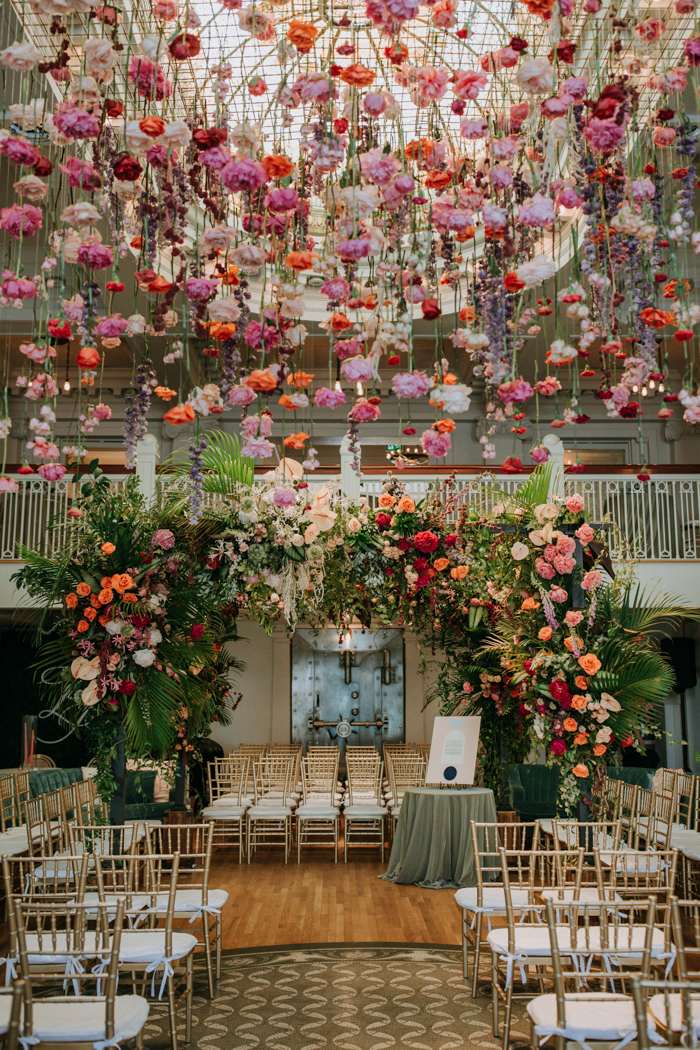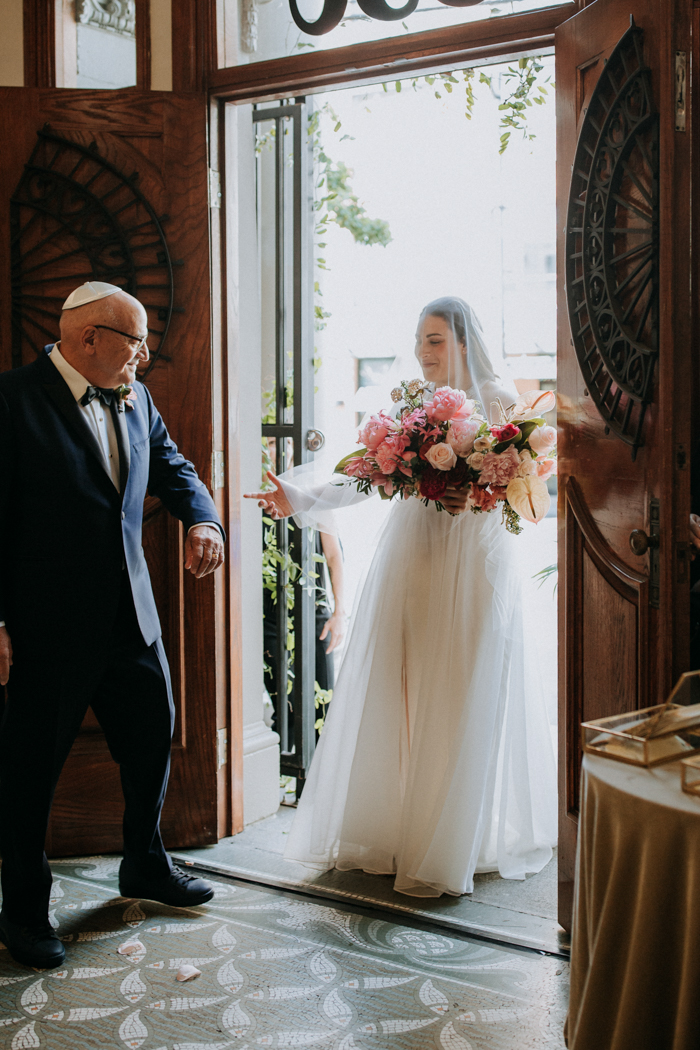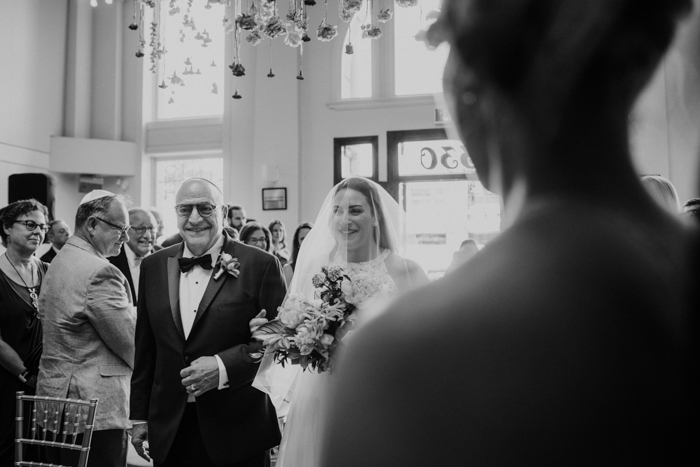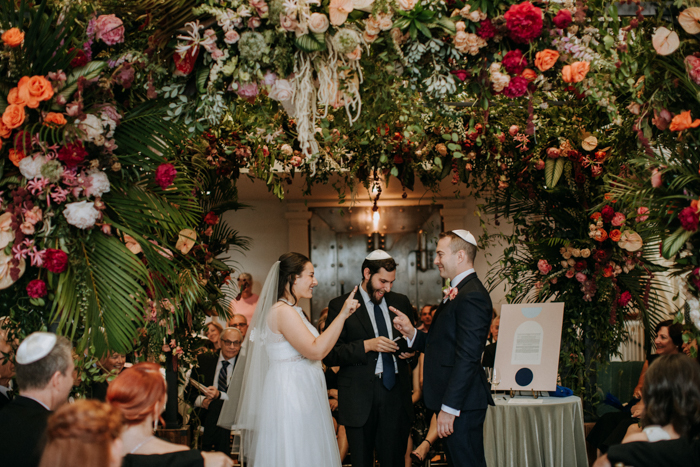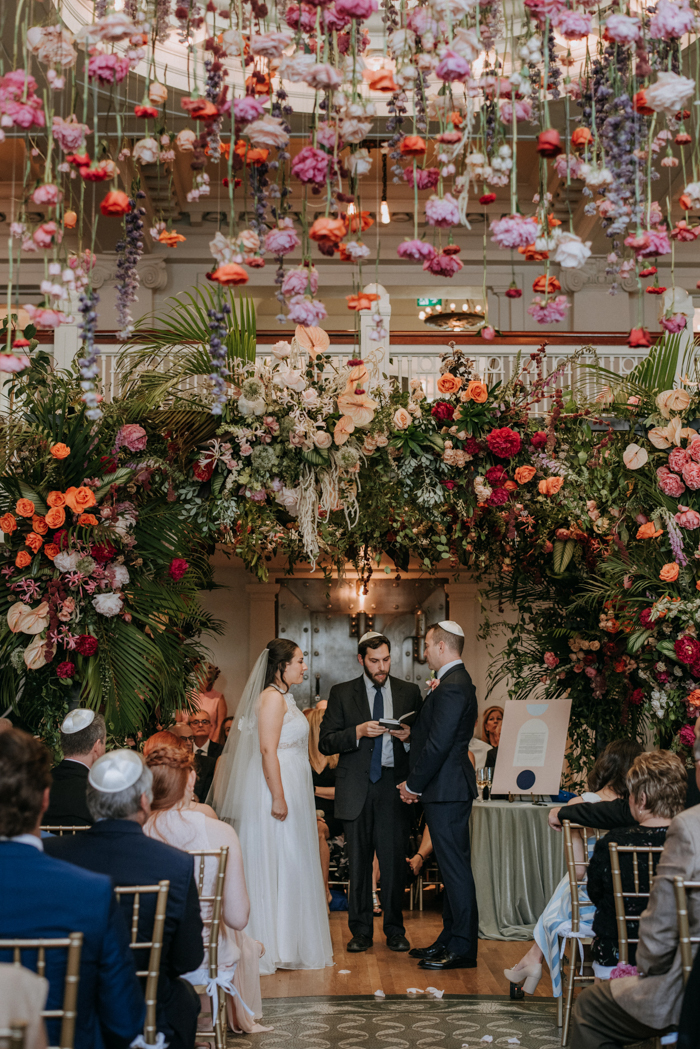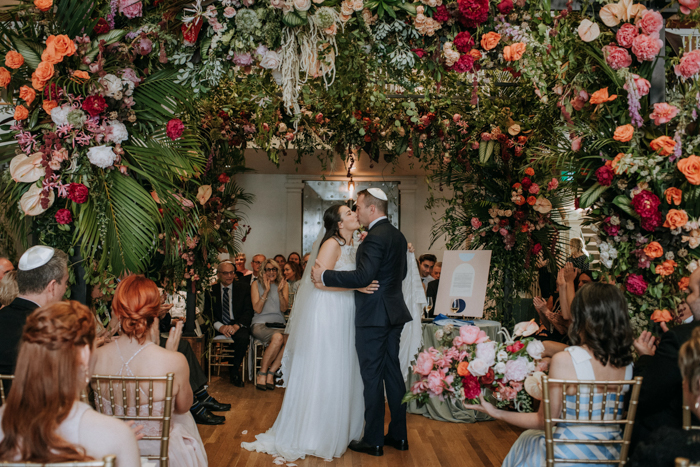 Wedding Planning Advice From The Bride
My advice to couples is to enjoy the process because the planning should be a pleasure. Work with people you like and have fun—this is a celebration after all! The year of planning for me was done over many lunches, many glasses of wine, and delicious coffees. It was a beautiful bonding experience for my Mom and I.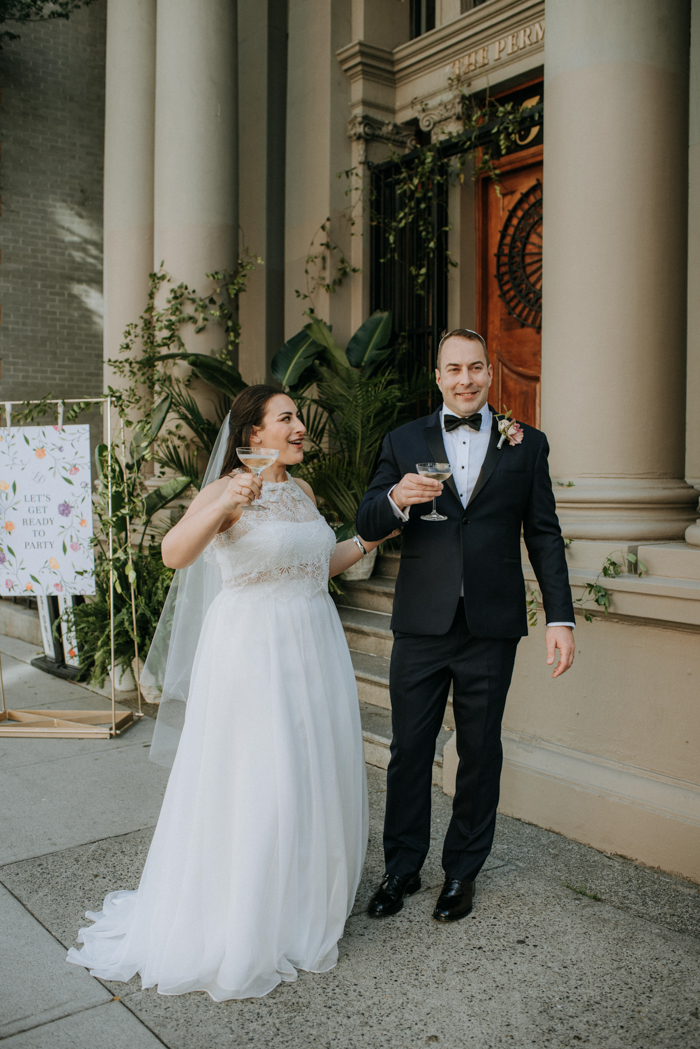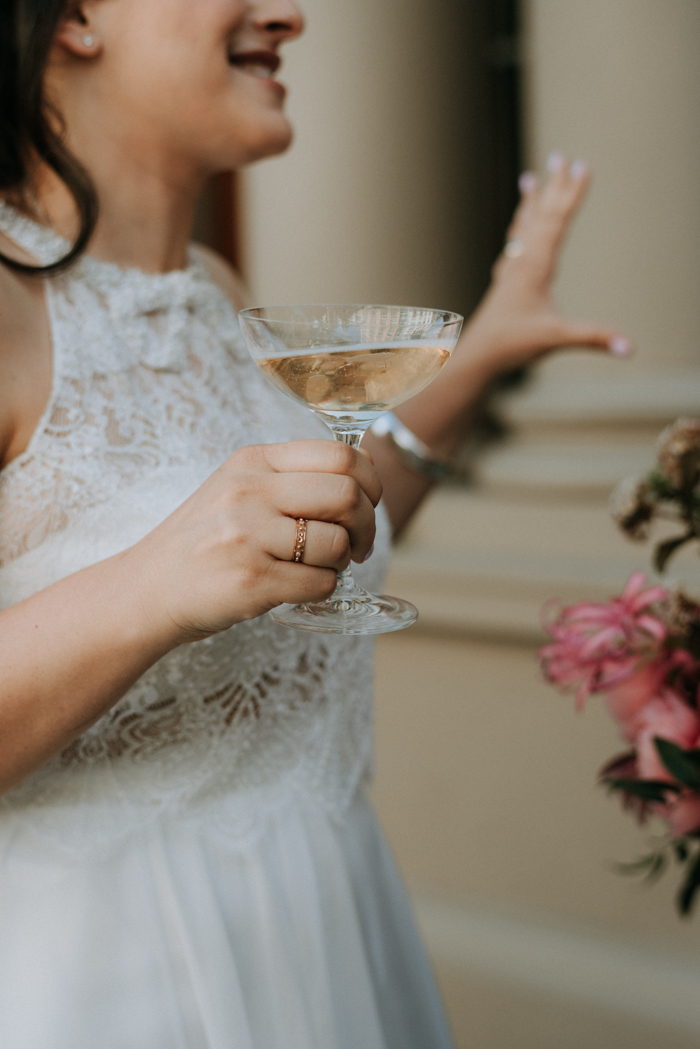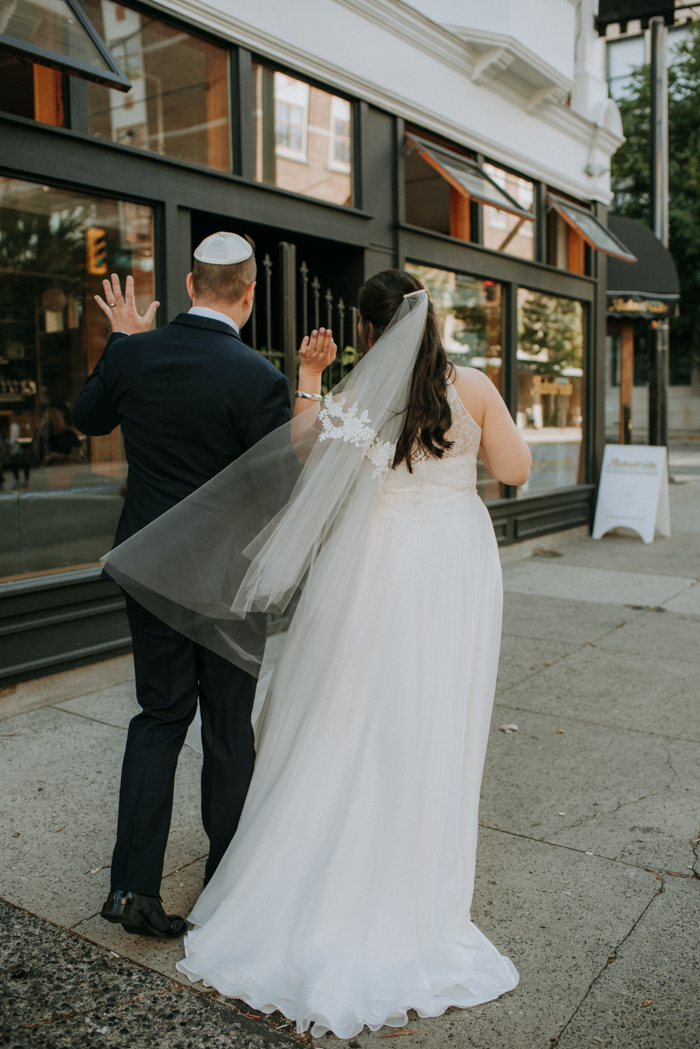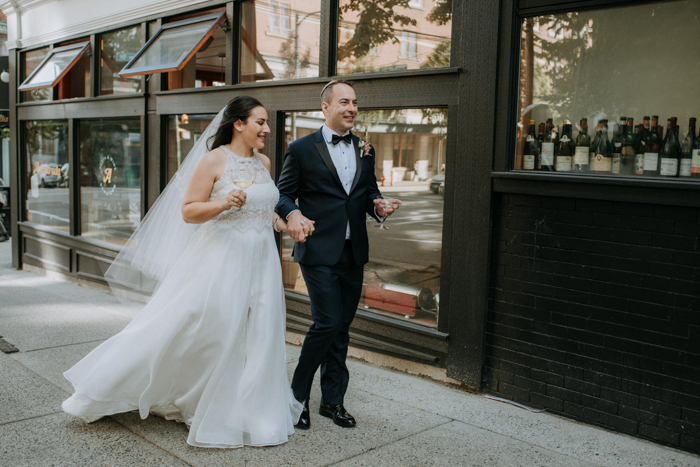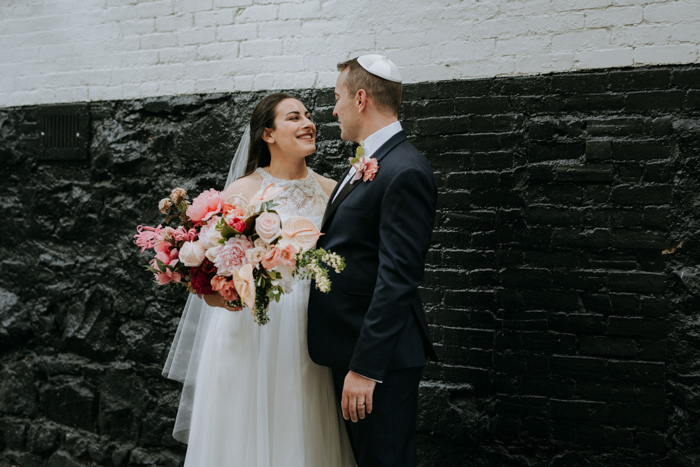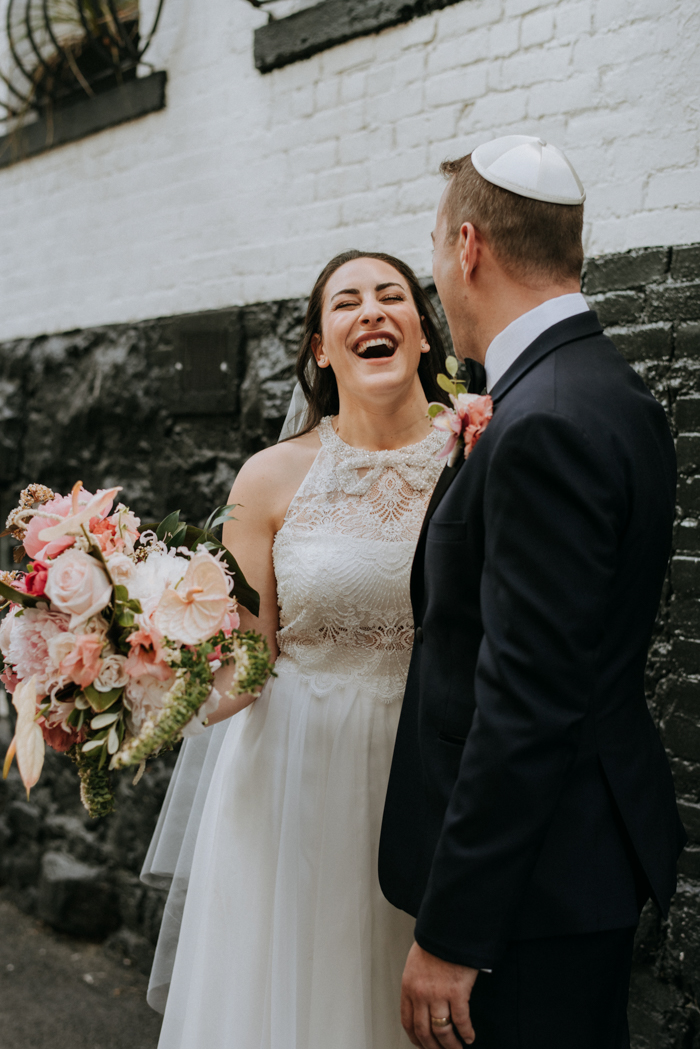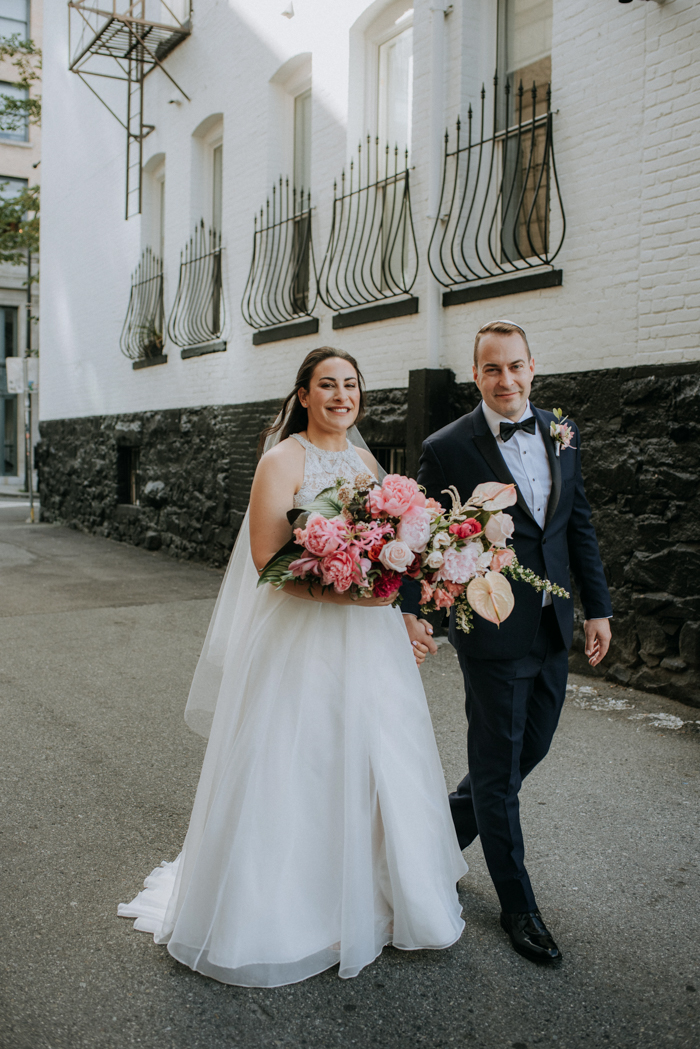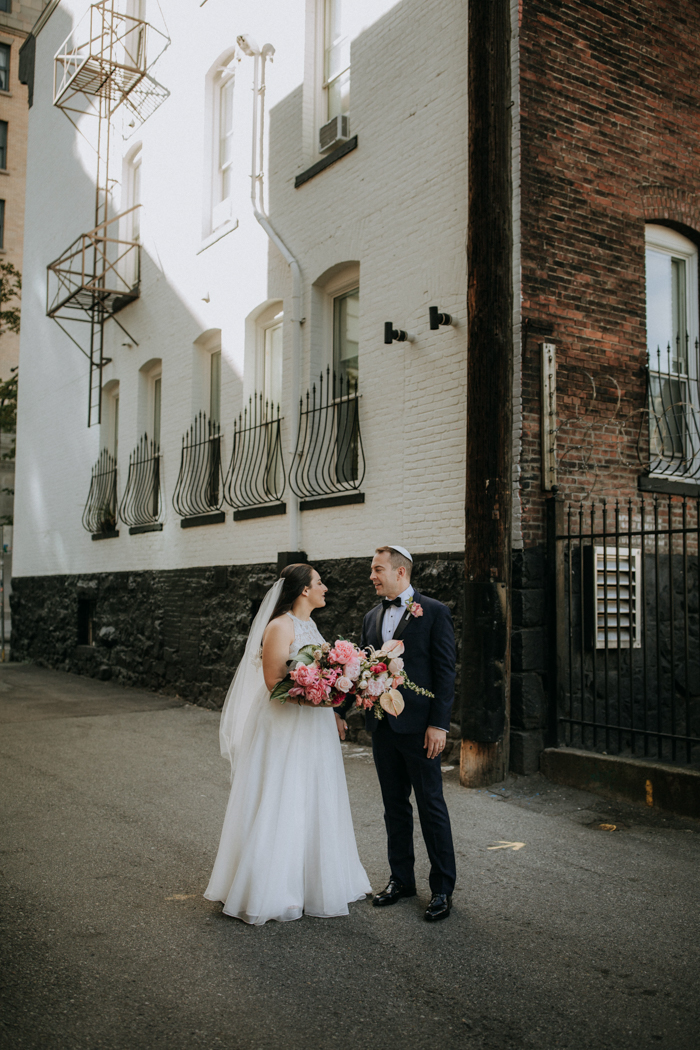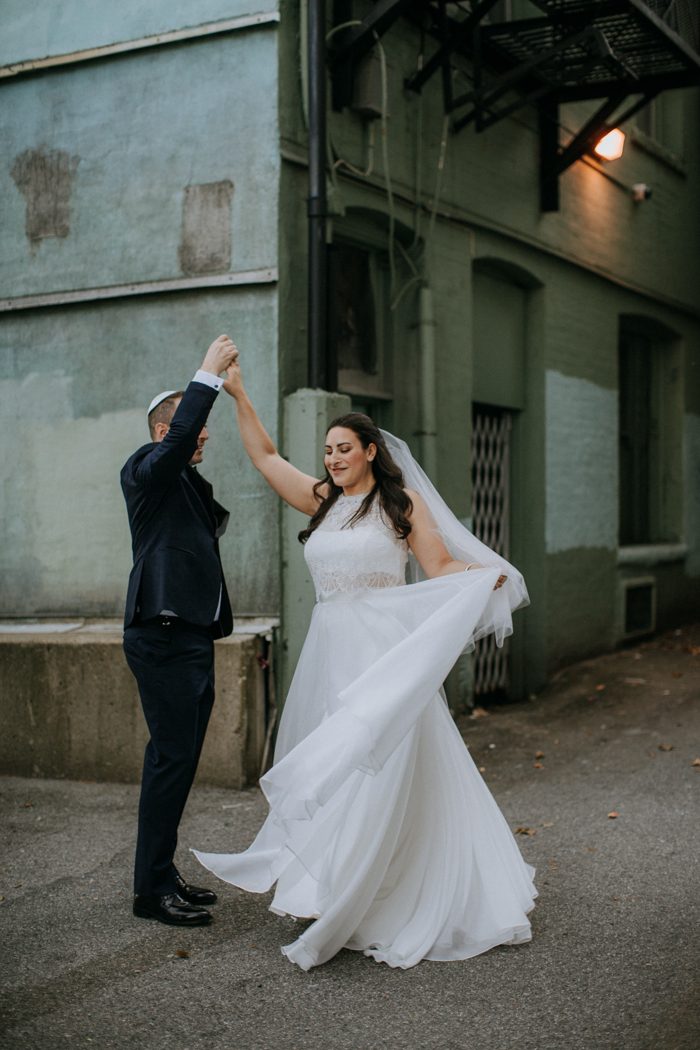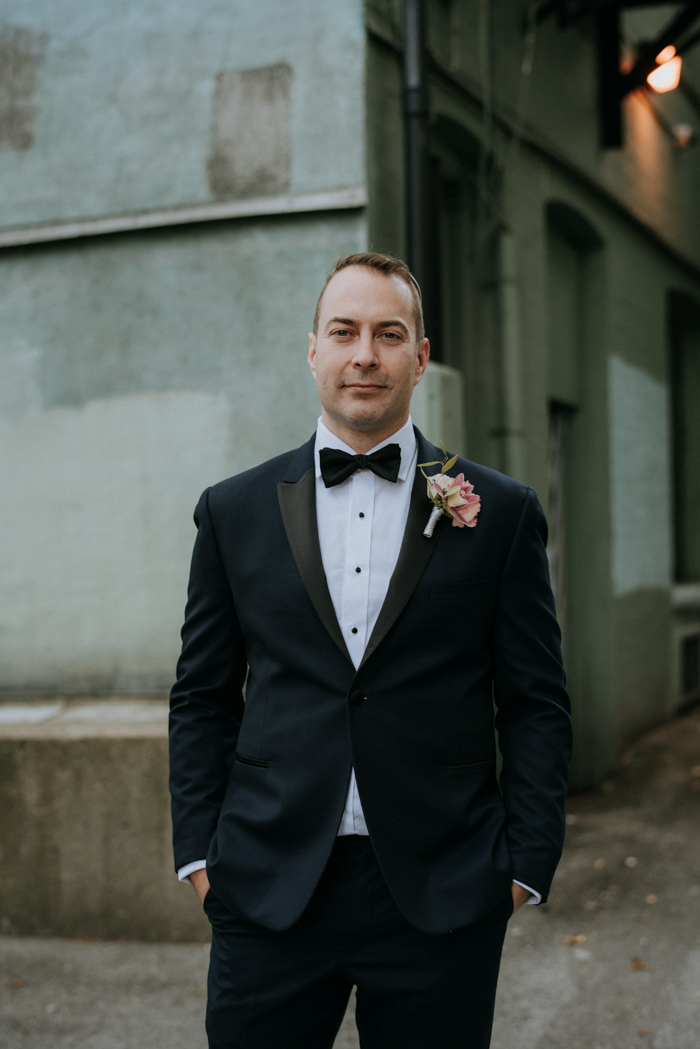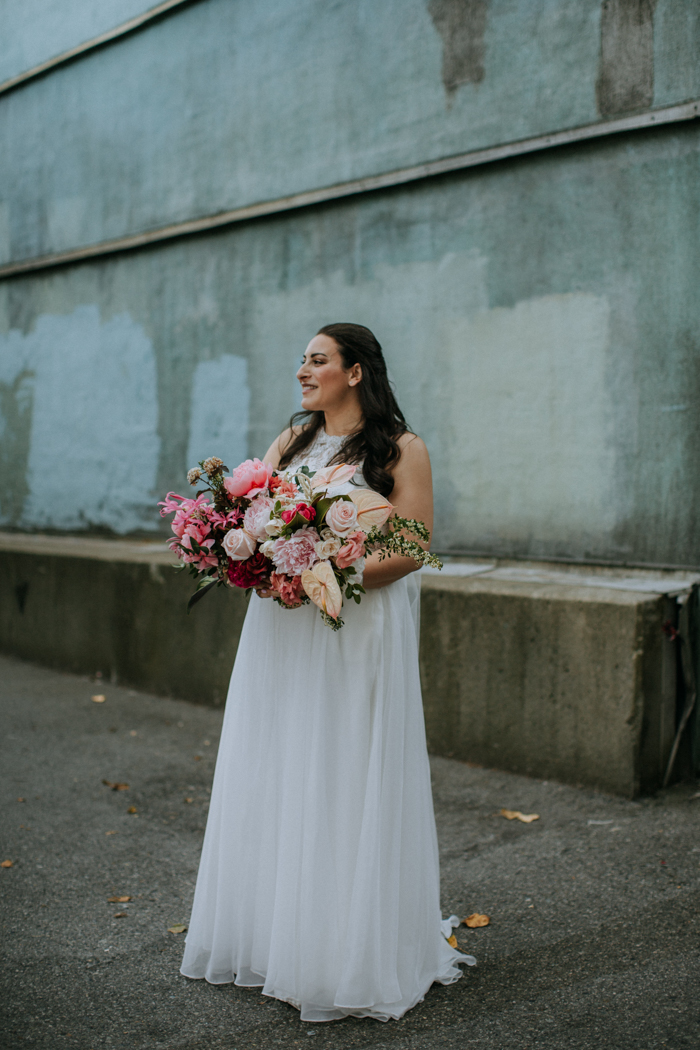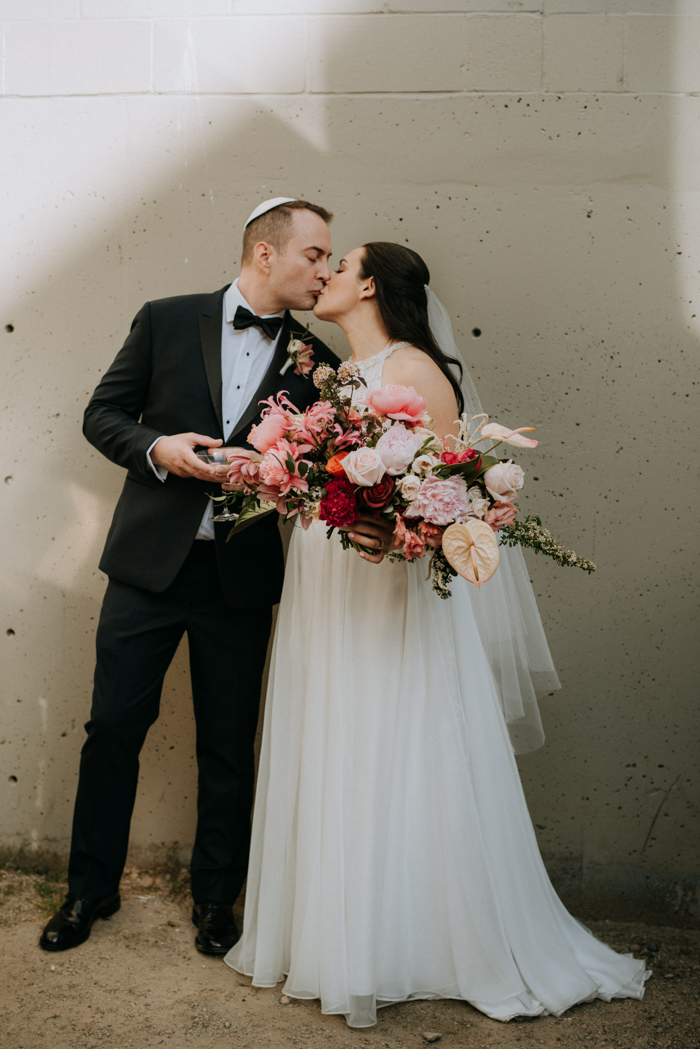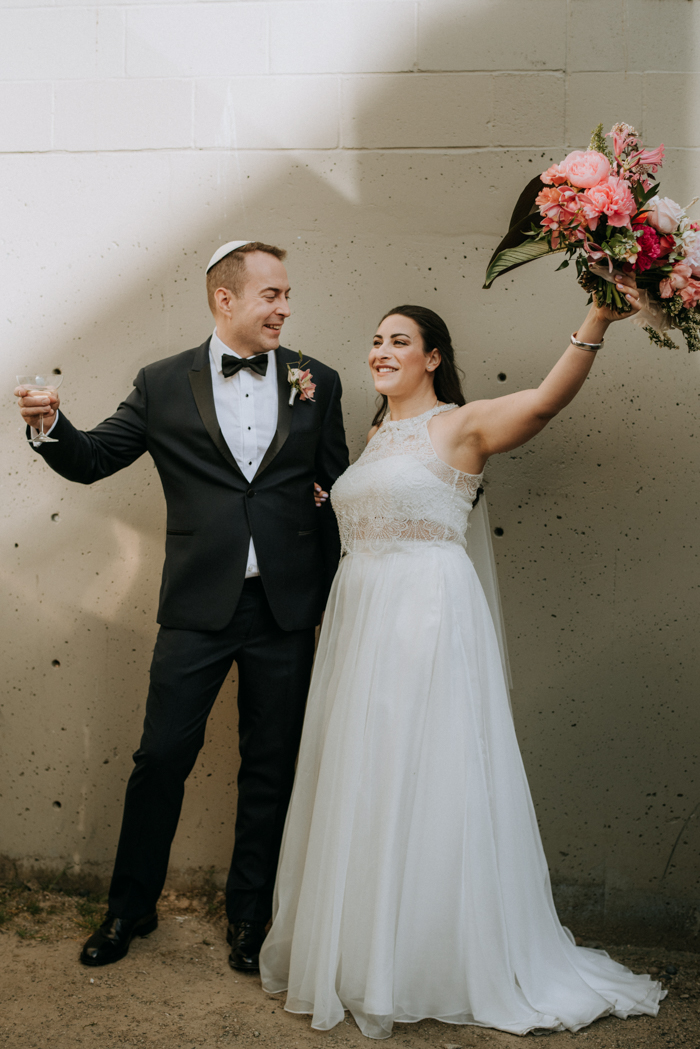 A Fun Tropical Vancouver Wedding
I'm pretty proud of my wedding speech. I woke up super early that day and it just flowed right from my heart to paper! But I think I'm most proud of the fact that our closest friends stayed and partied until the lights came on—it's the sign of a great party. Showing the people I love a good time that day meant so much to me.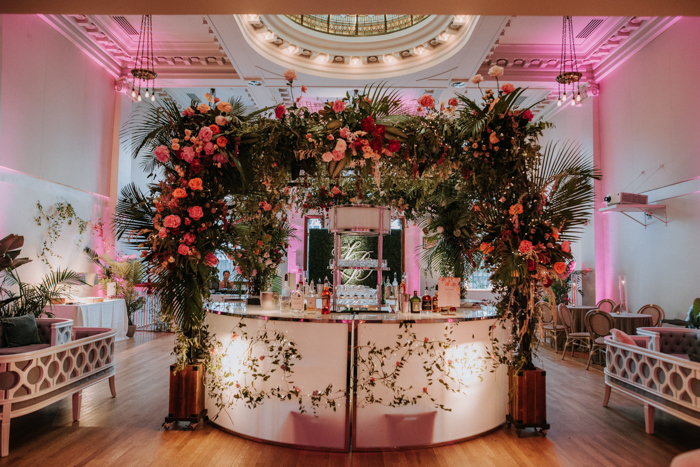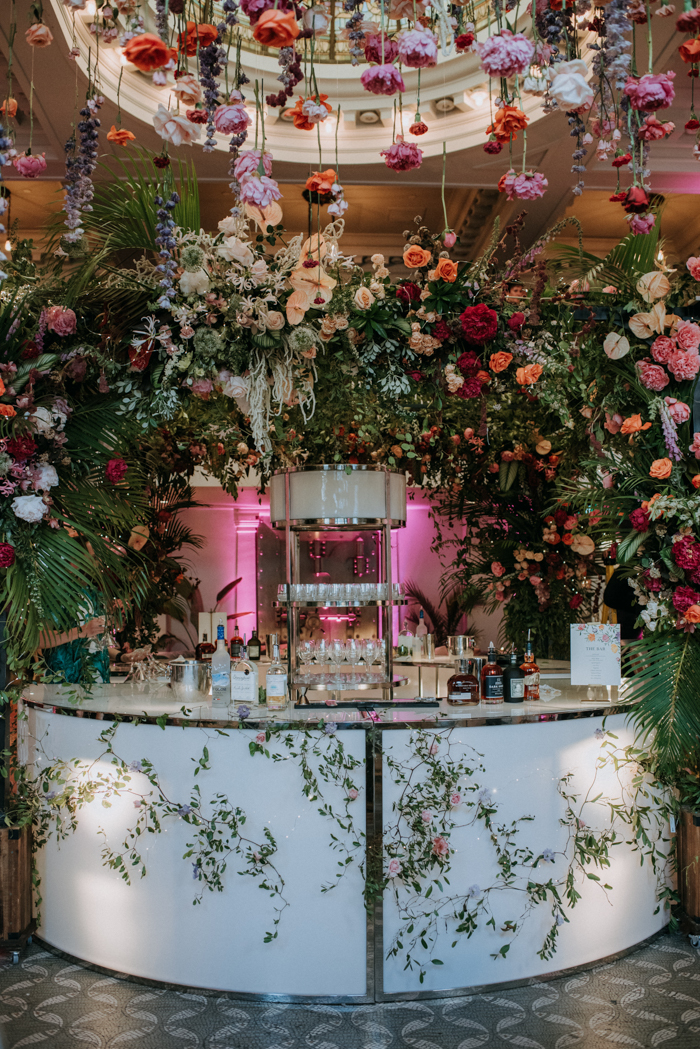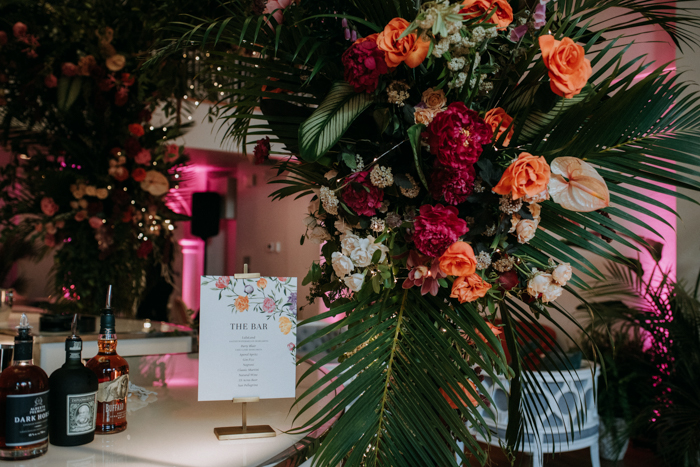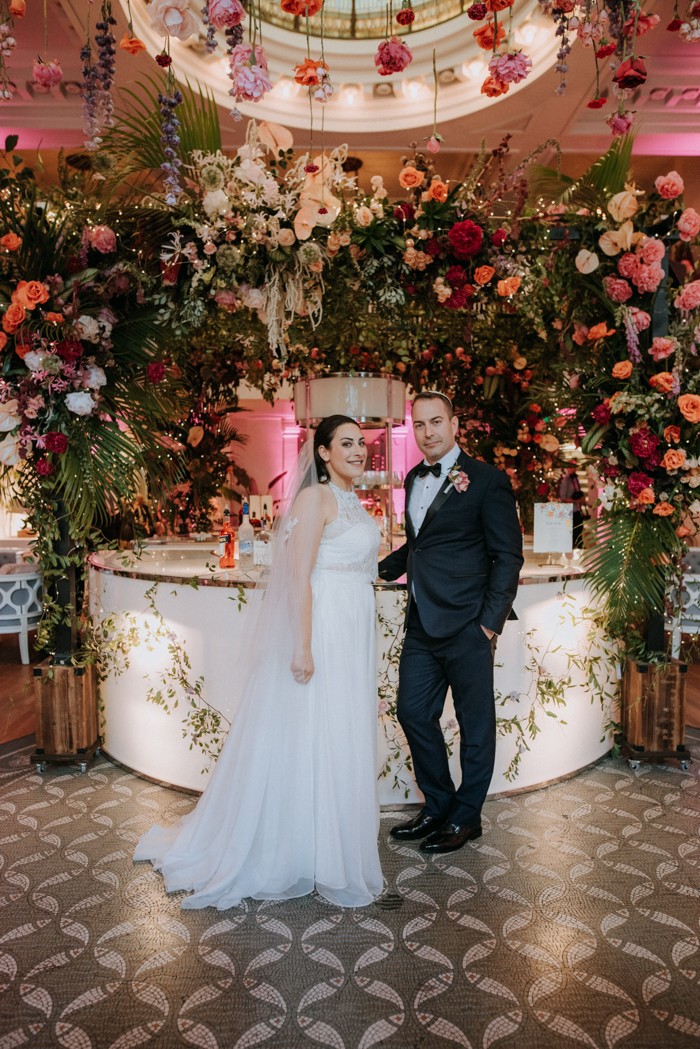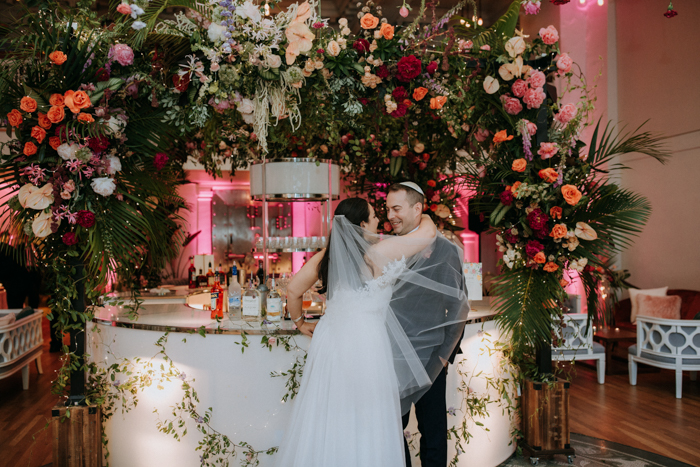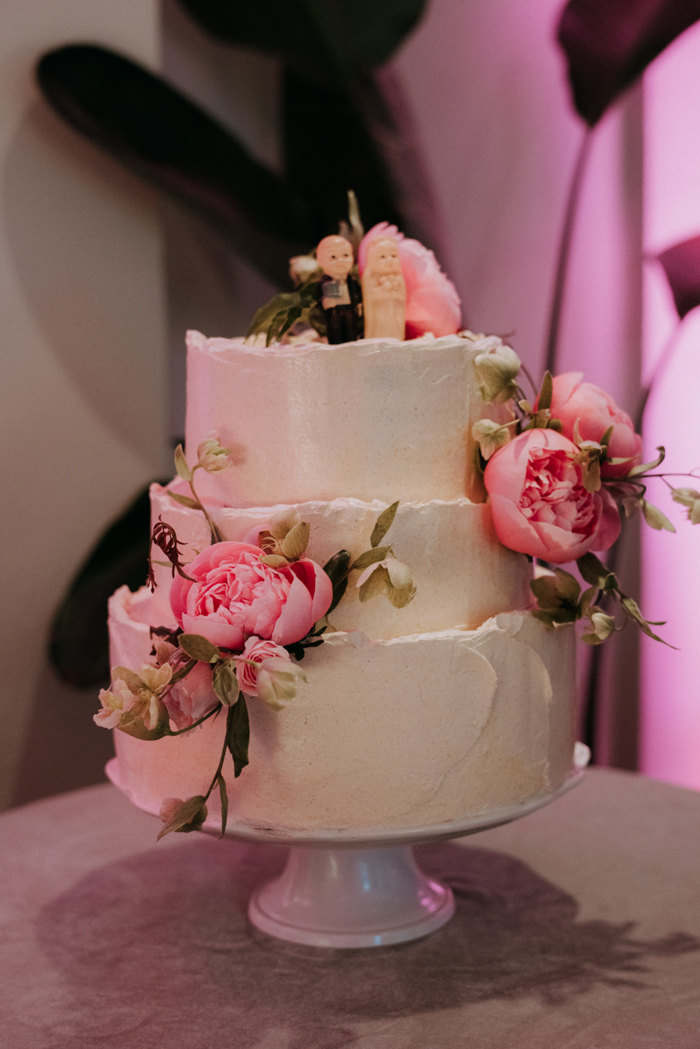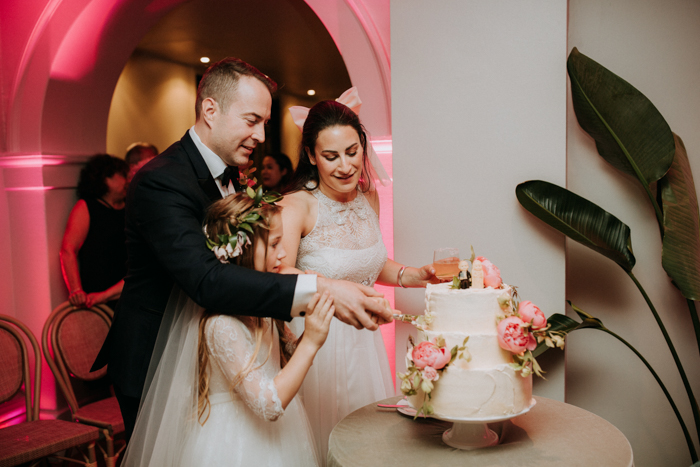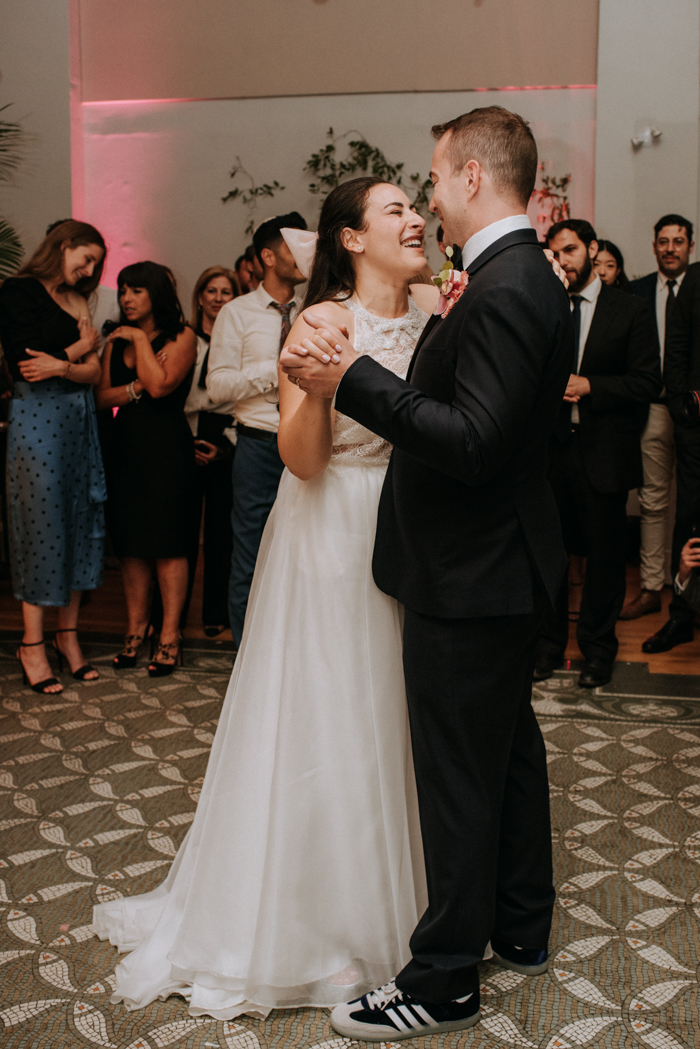 Congratulations to Louisa and Blair on their stunning and uniquely tropical Vancouver wedding. Big thanks to Sara Rogers for capturing all the special moments and sharing them with us.
Just like what this couple did, combining contrasting styles and incorporating non-traditional elements are great ways to personalize your wedding. Defining your wedding vision is a crucial first step in the wedding planning process. Find the right team to help pull off your unique wedding ideas by checking out our directory of trusted wedding professionals.