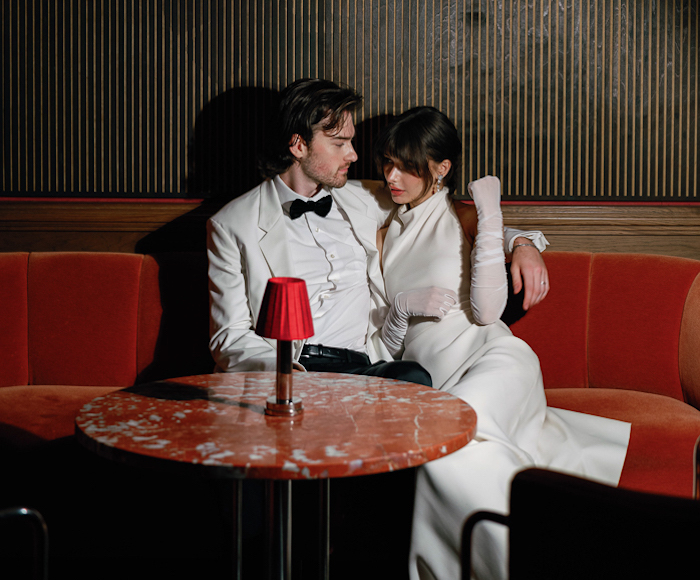 Fiery, fearless, and passionate—there's no other color more synonymous with romance than red. Inspired by the phrase "paint the town red," Sentimental Fools Events collaborated with a talented vendor team and combined bold details and textures to take this red monochromatic wedding to a whole new level! This styled shoot serves as inspiration for couples that crave a contemporary, chic, and edgy take on intimate celebrations.
The iconic Riggs DC—one of the last Romanesque Revival-style buildings in the city—was the gorgeous setting for this wedding inspiration. For the ceremony, draped velvet fabric and an impressive floral installation created a beautiful contrast against the suite's Art Deco aesthetic. The same backdrop was used as the space was flipped for a romantic reception featuring lush cascading florals, an assortment of candles, and gold settings that popped against a black tablescape for two.
And even with the dramatic scene, the fashion still managed to steal the show thanks to the bride's three chic bridal looks. If the color red excites you, then these ideas are perfect for bringing intensity to your big day. Scroll down to see every sultry detail captured by Nikki Daskalakis. We're sure you're going to want to pin this inspo to save it for later.
Sentimental Fools Events' Thoughts On This Red Monochromatic Wedding Inspiration
The phrase "paint the town red" is used almost daily to encourage folks to seize the night and make it their own. Red has a rep for being bold and for representing life, vigor, and love. Every red element of this styled shoot was meant to engage and excite you about what is to come. We curated every crimson detail with passion and purpose while pulling inspiration from the Riggs Hotel and Silver Lyan, the award-winning bar nestled within its historic vault.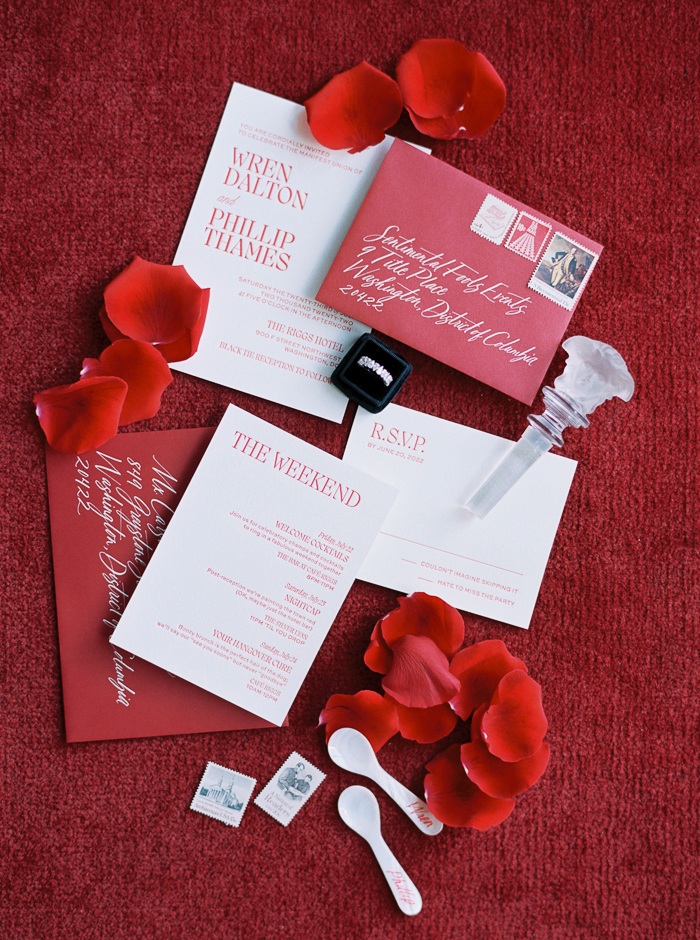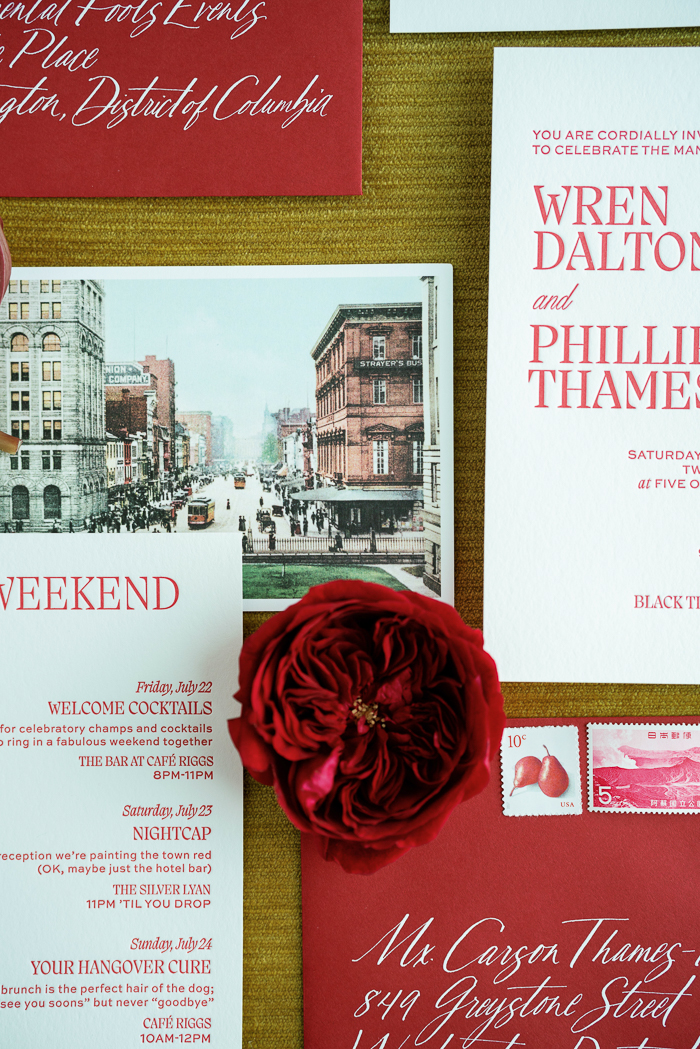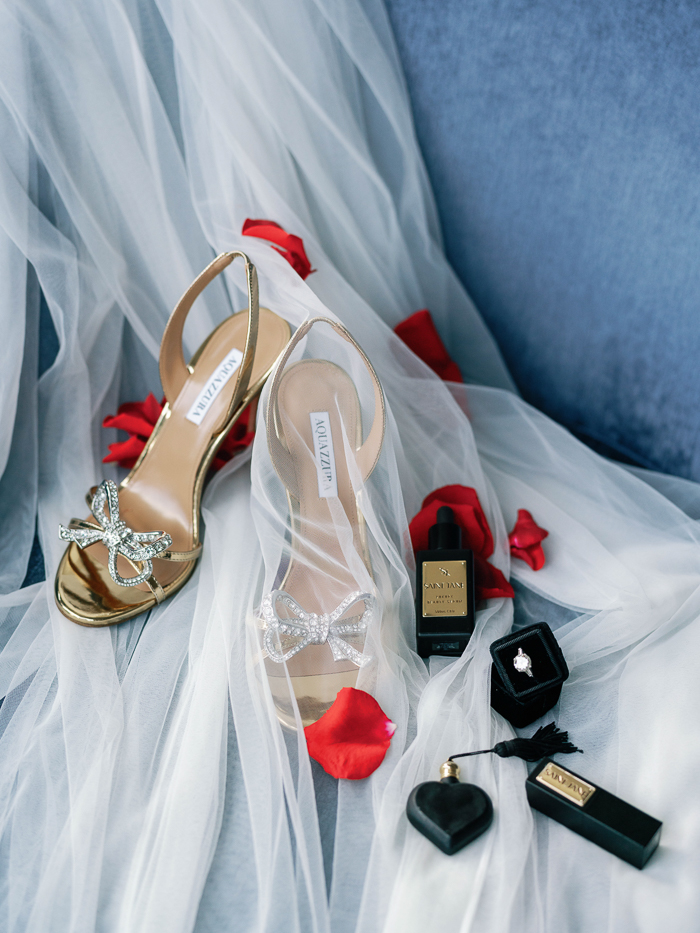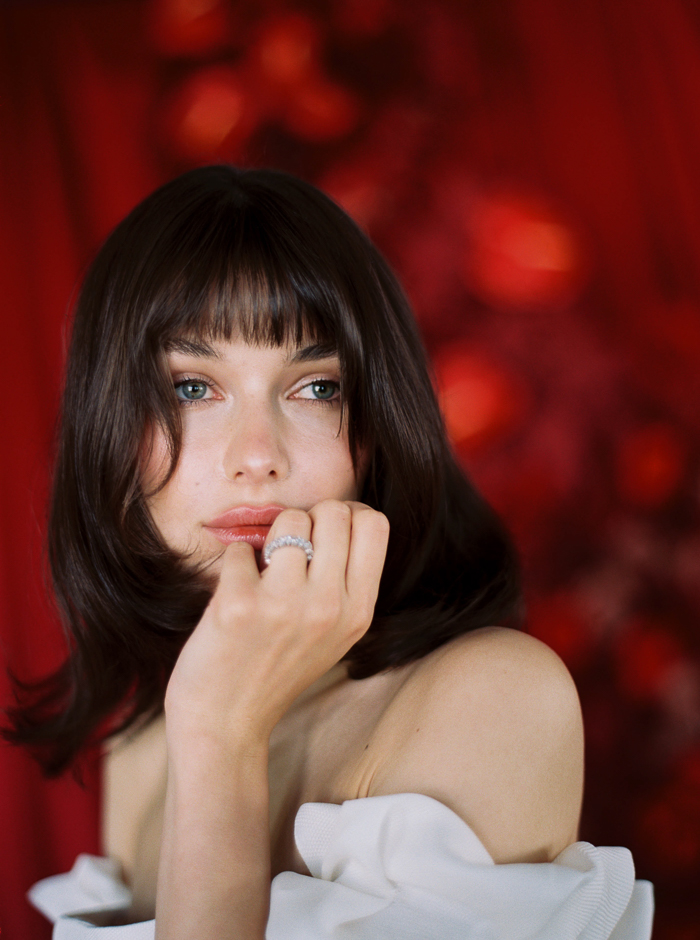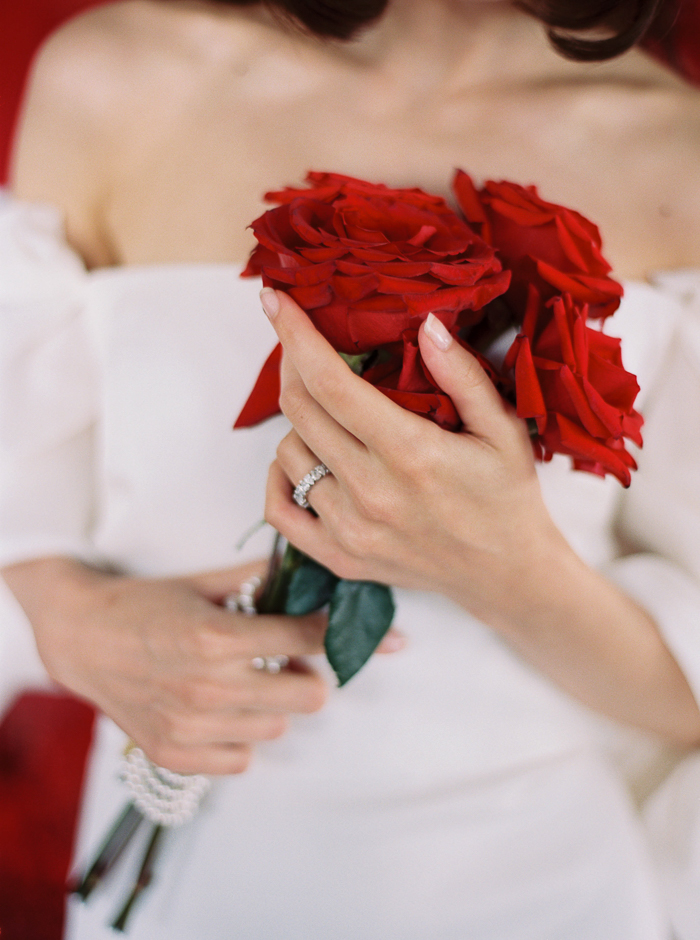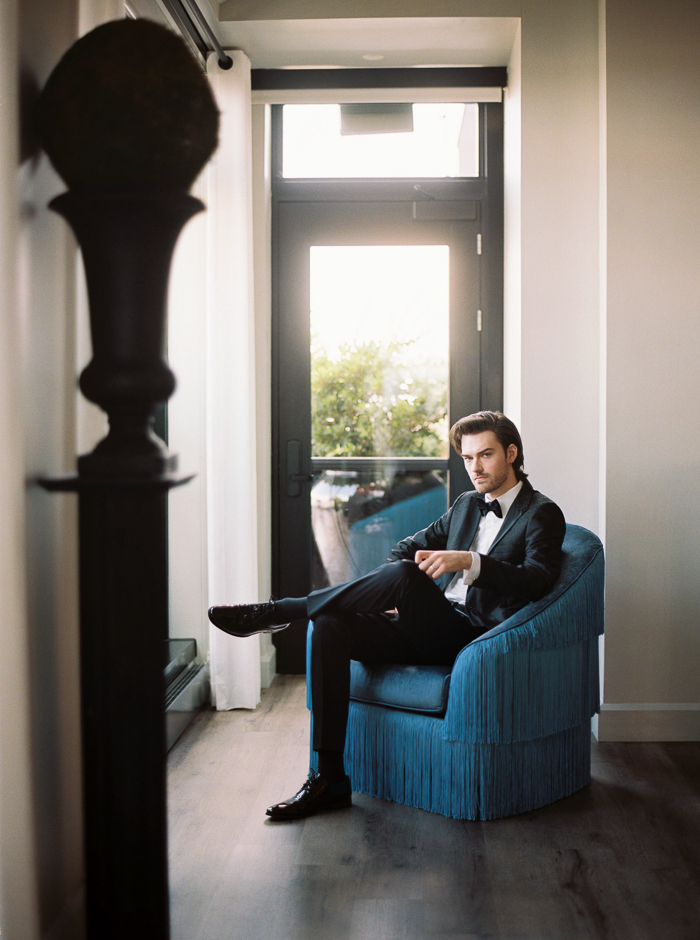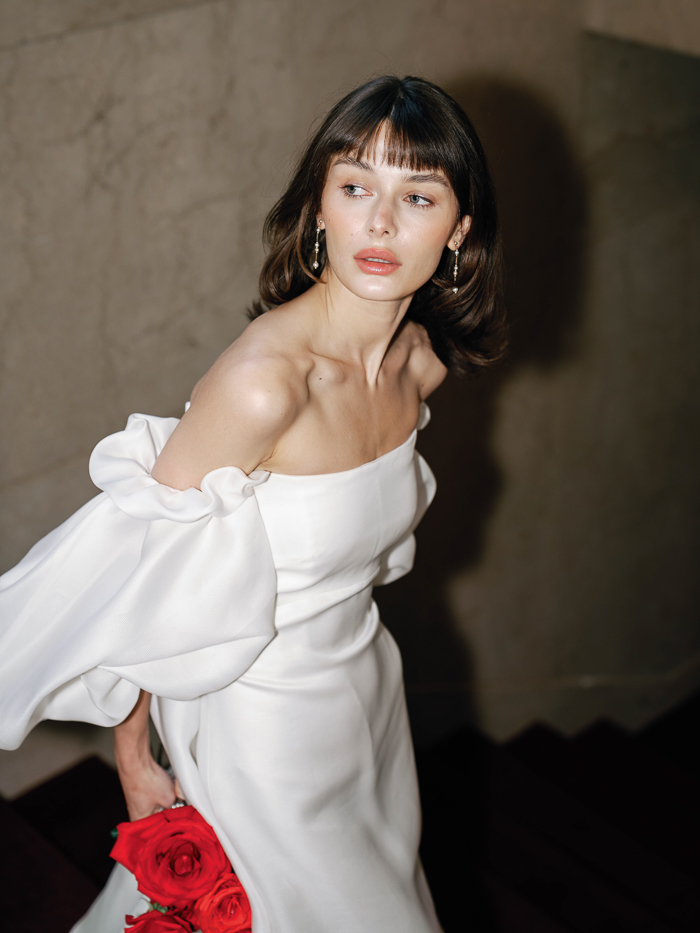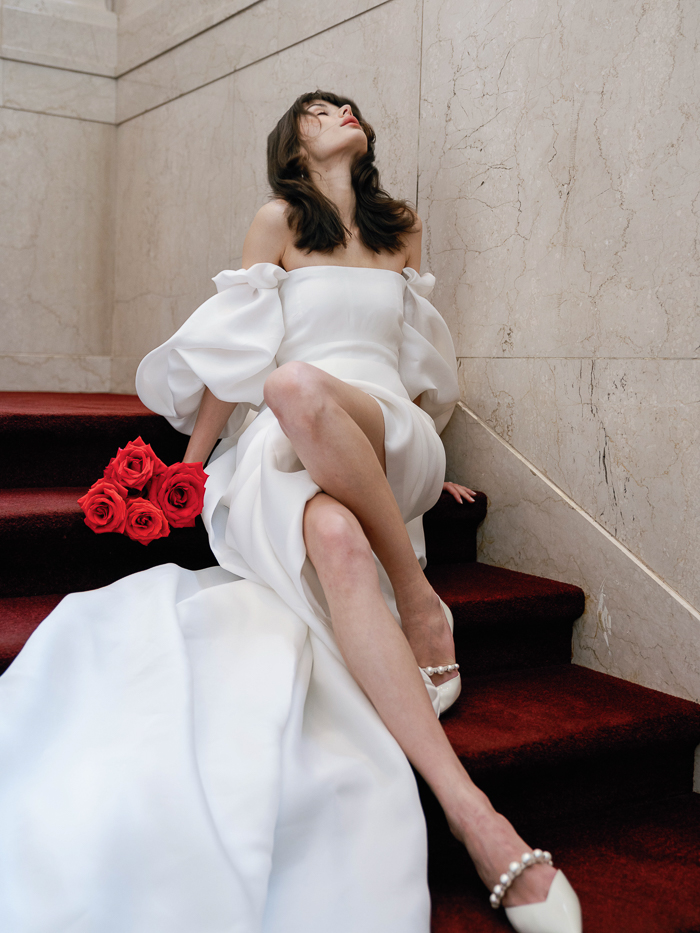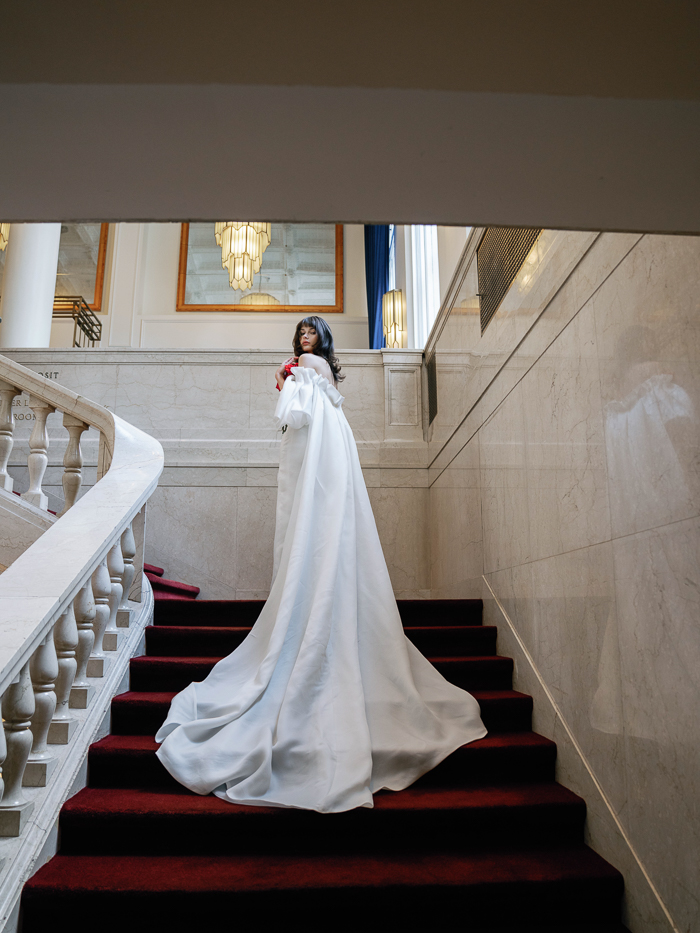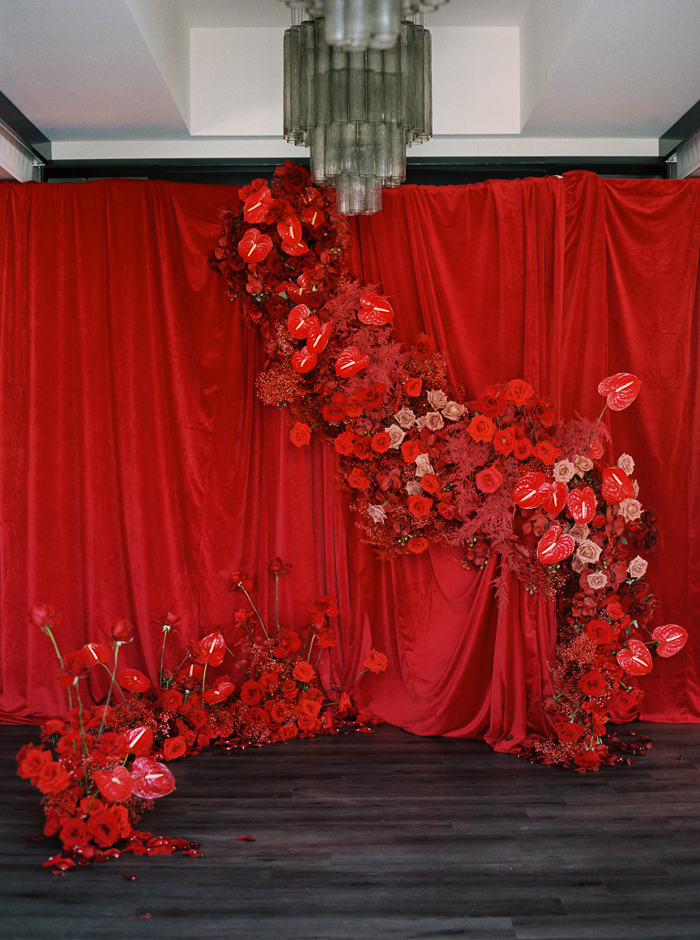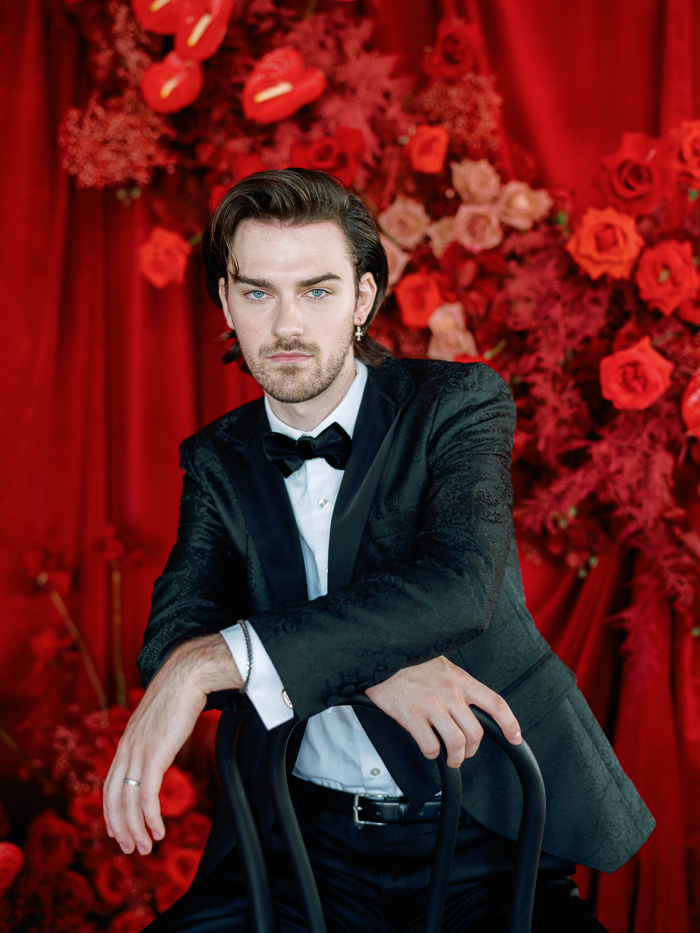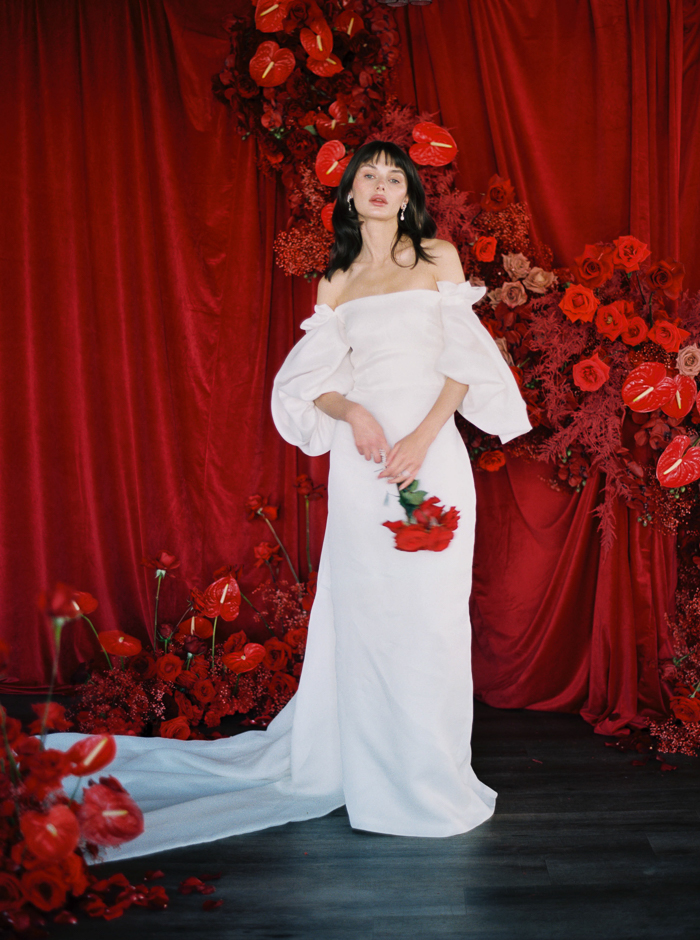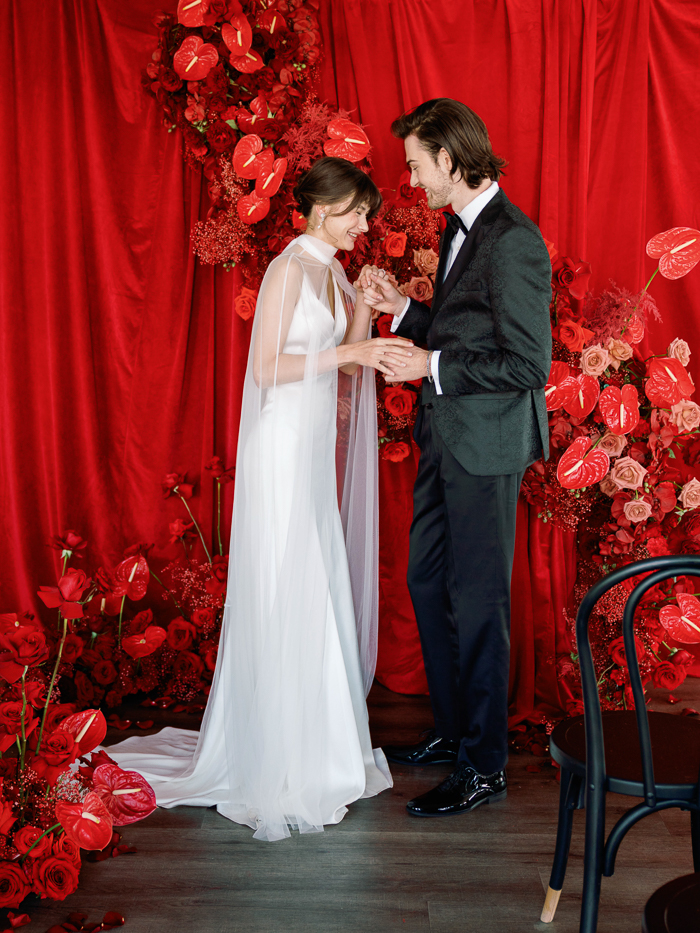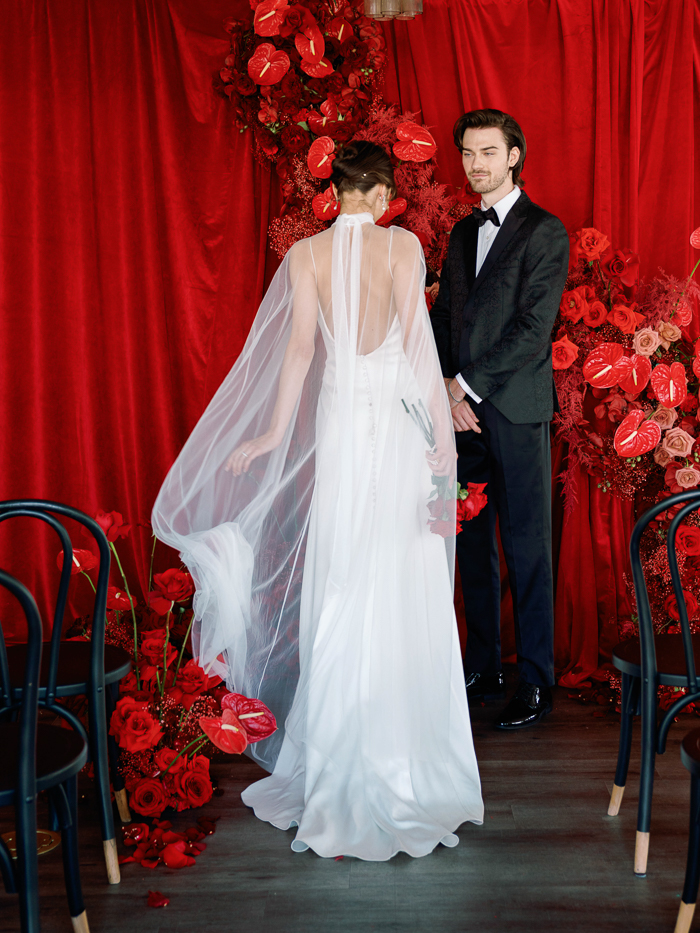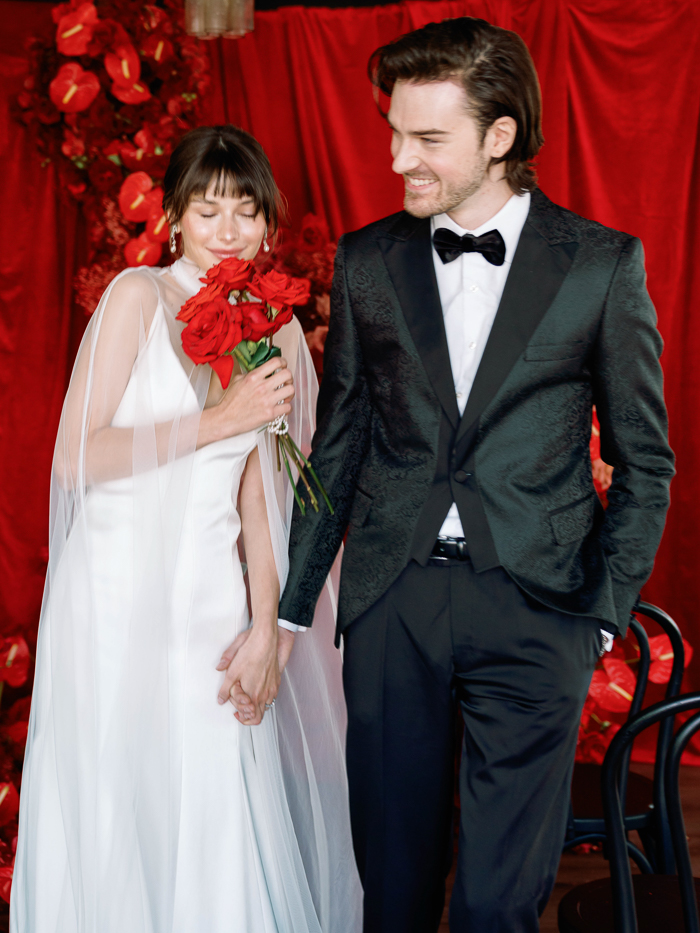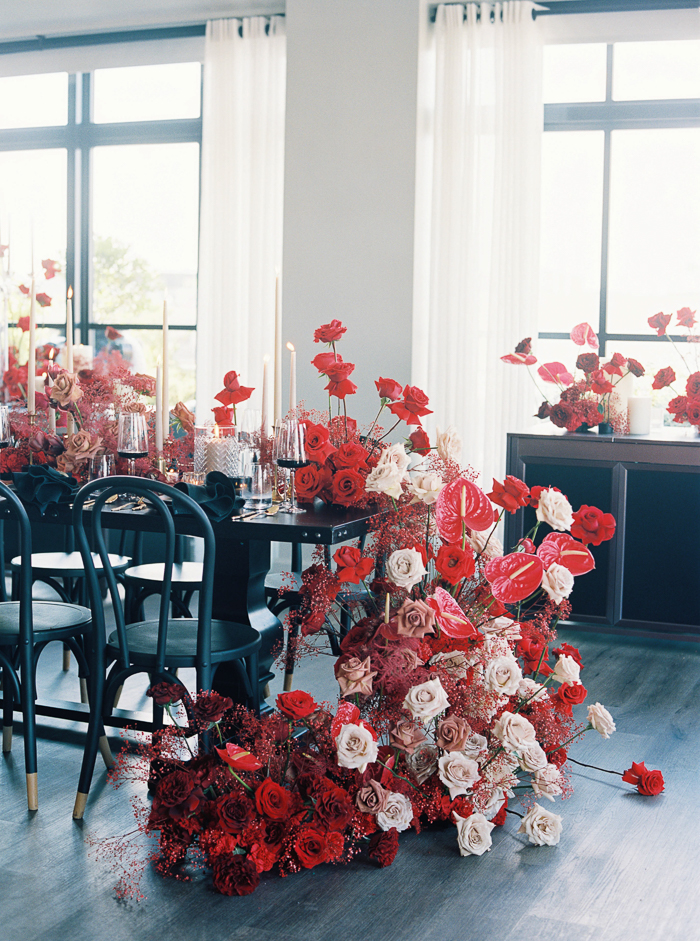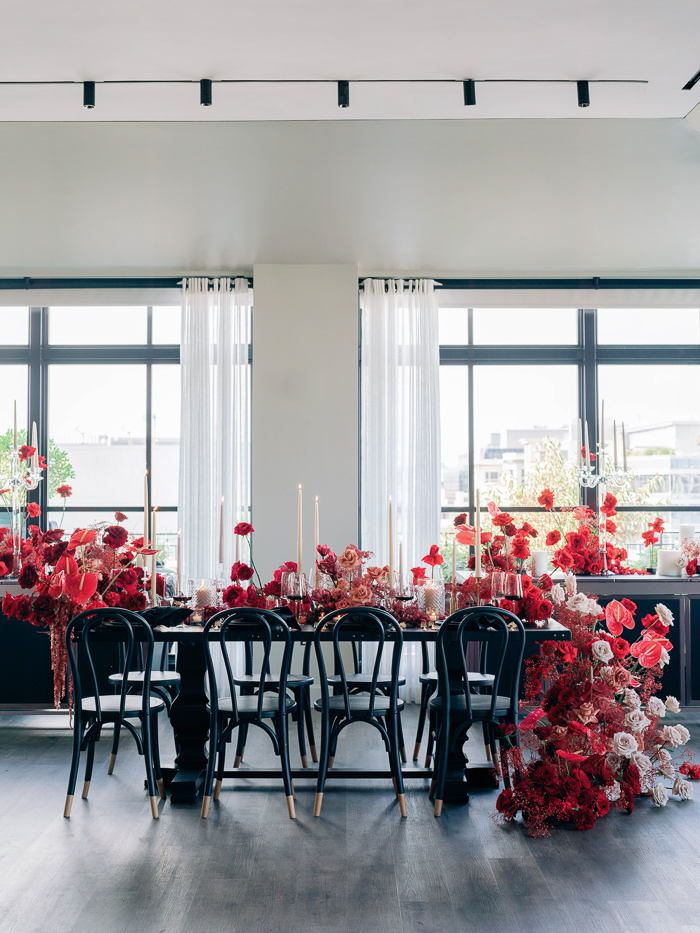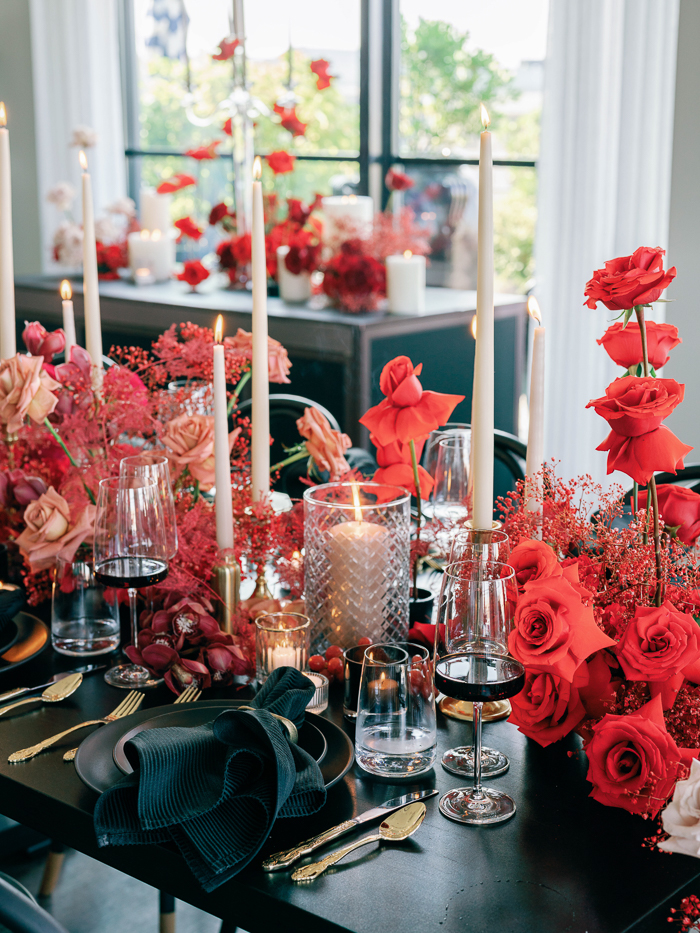 Shop Similar Vintage Gold Cutlery: 1. KEAWELL Gold Flatware Set 2. Nomeyar Vintage Gold Flatware Set 3. Snplowum Royal Gold Dinnerware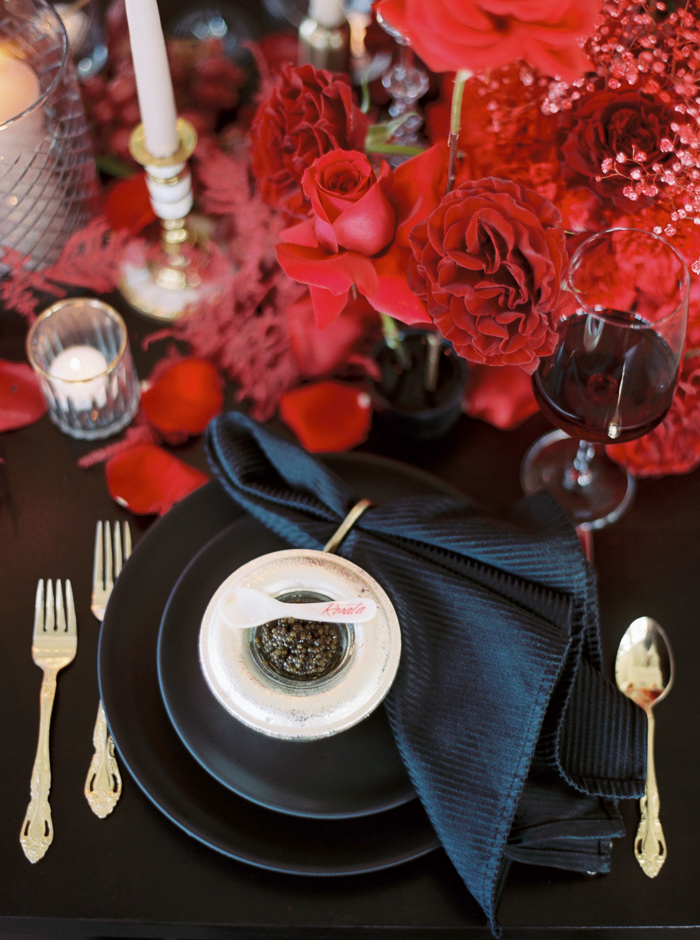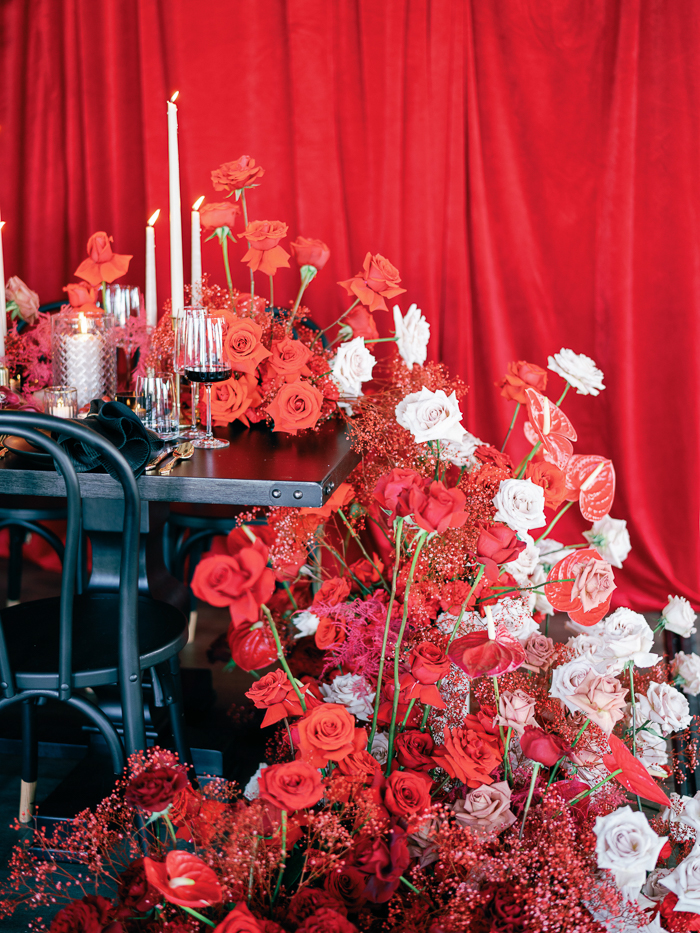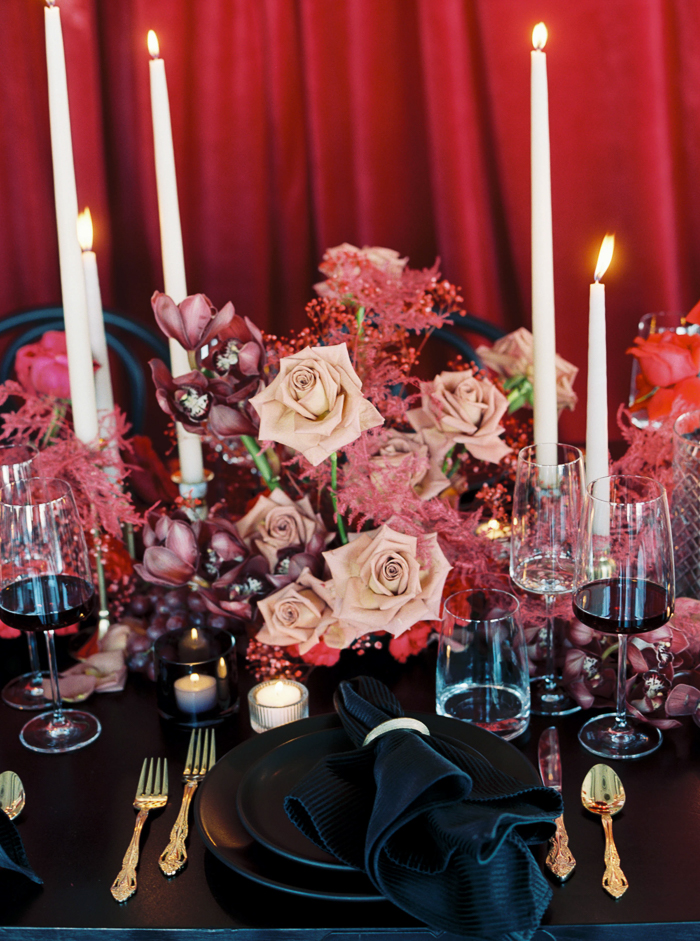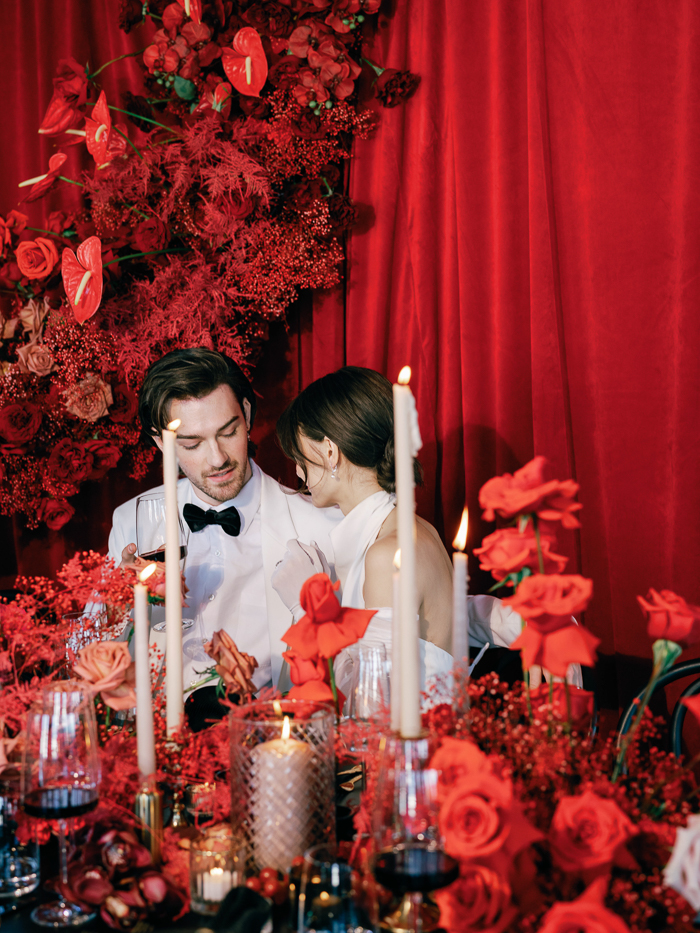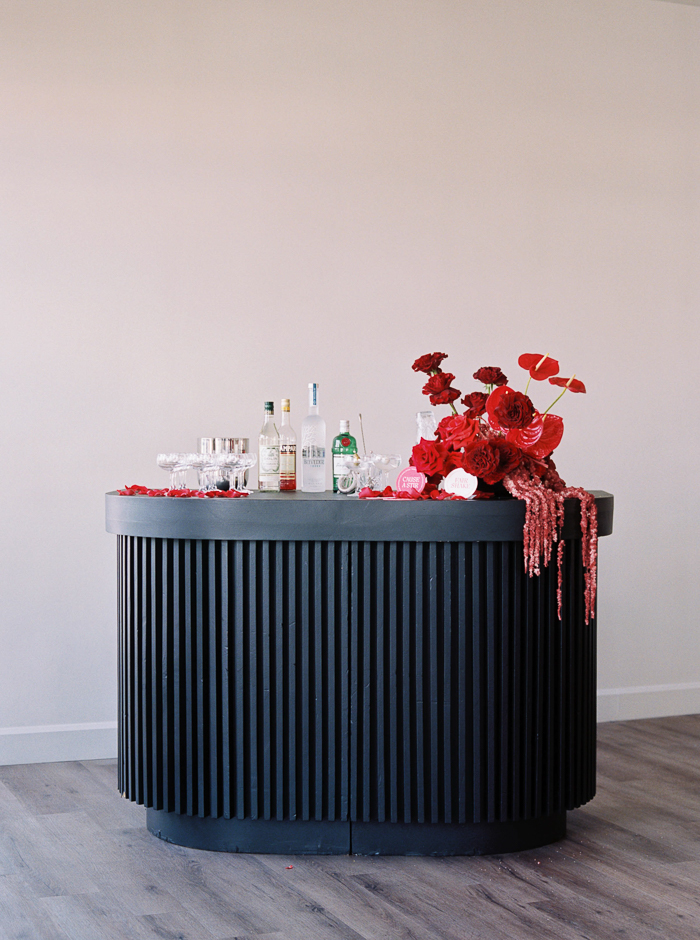 Recommended Reading: The Ultimate Guide To Your Reception Bar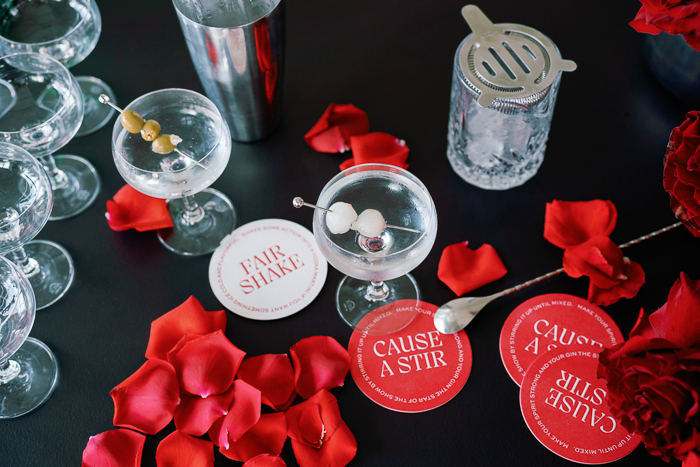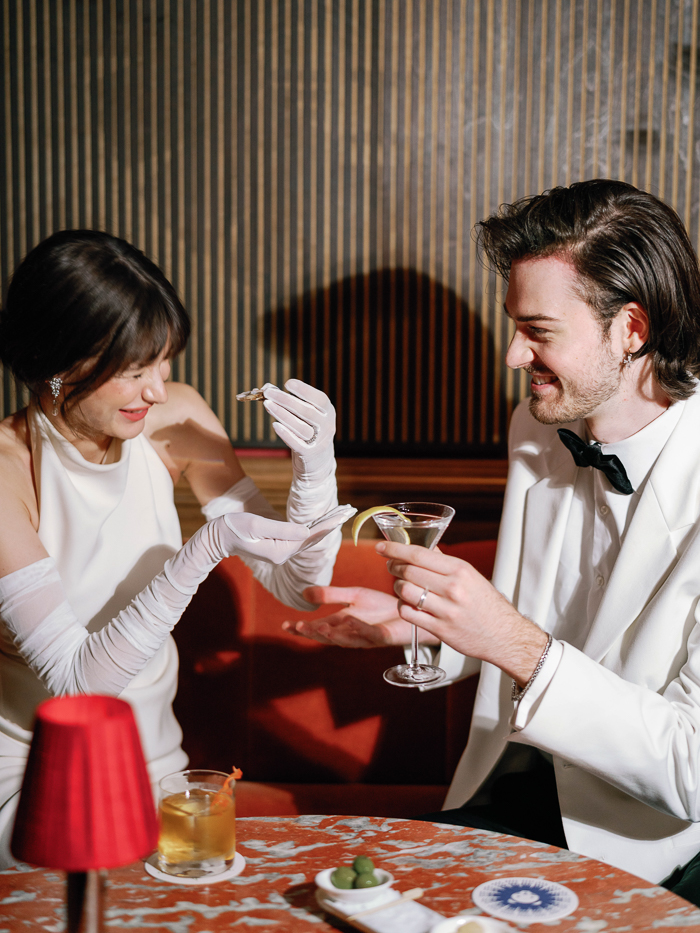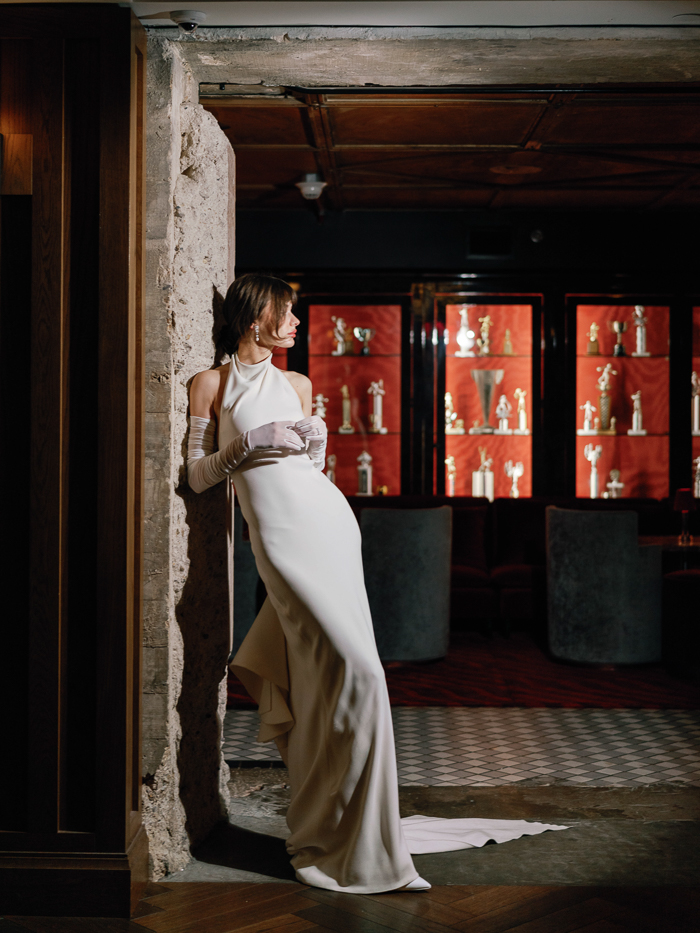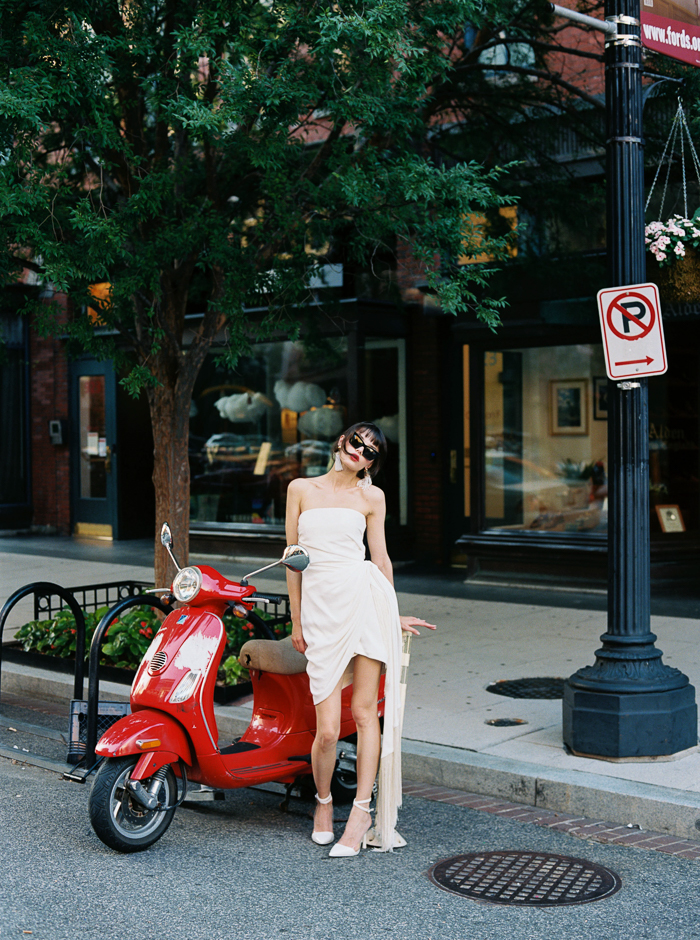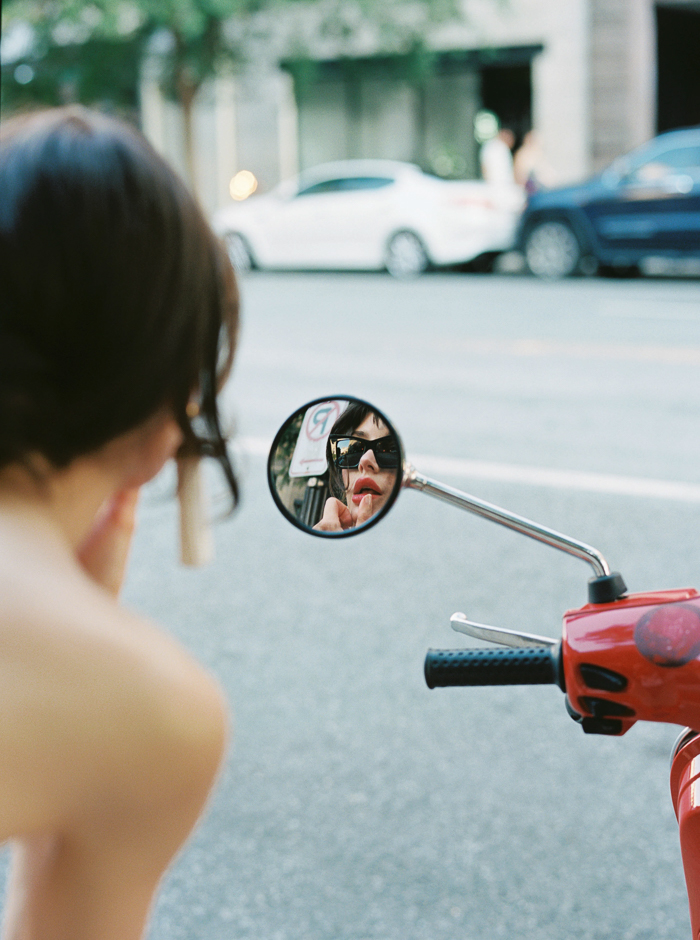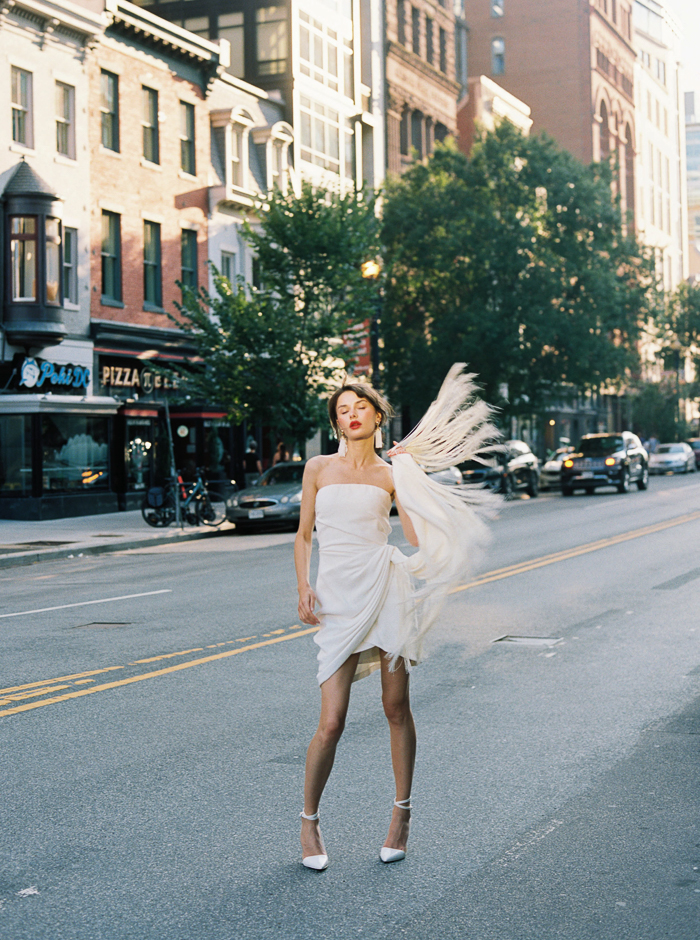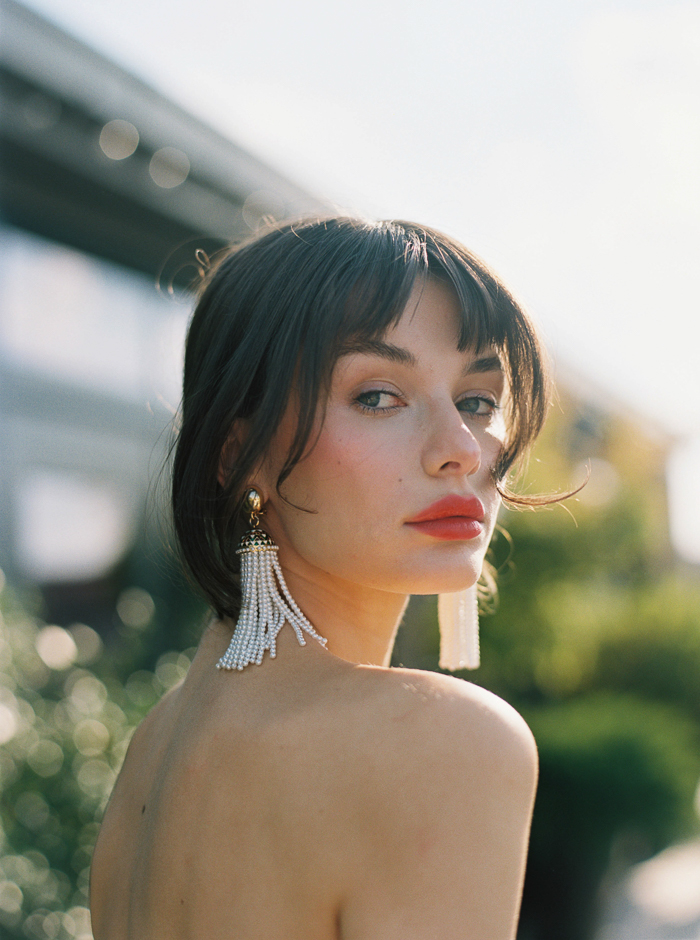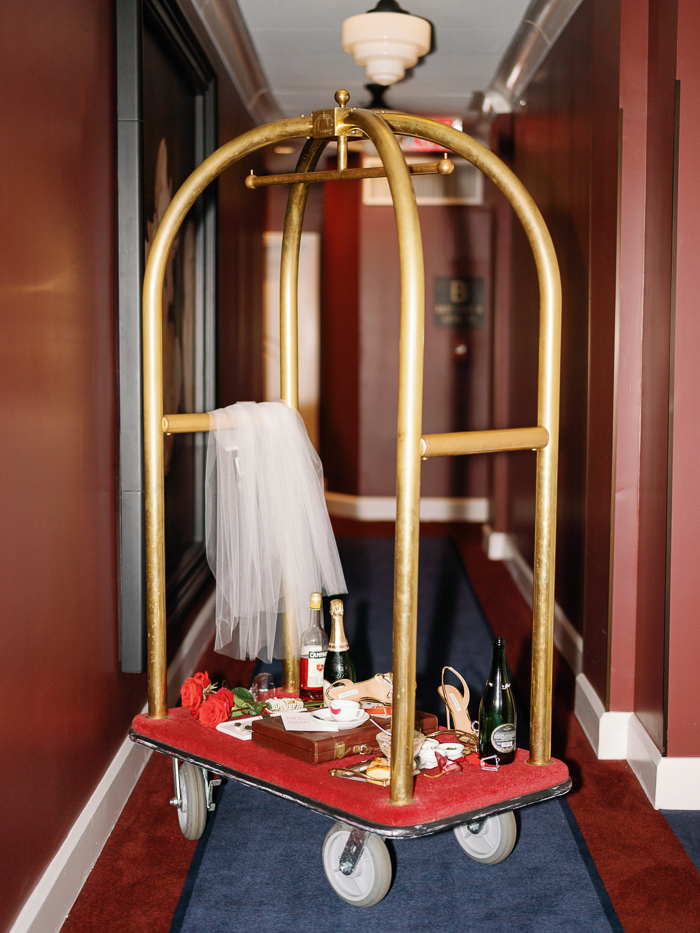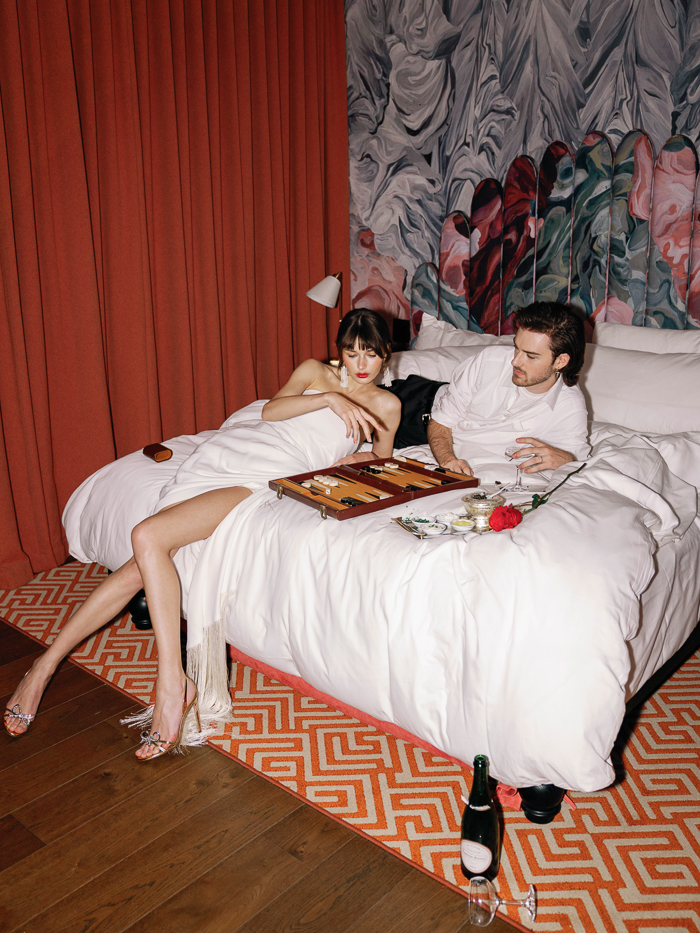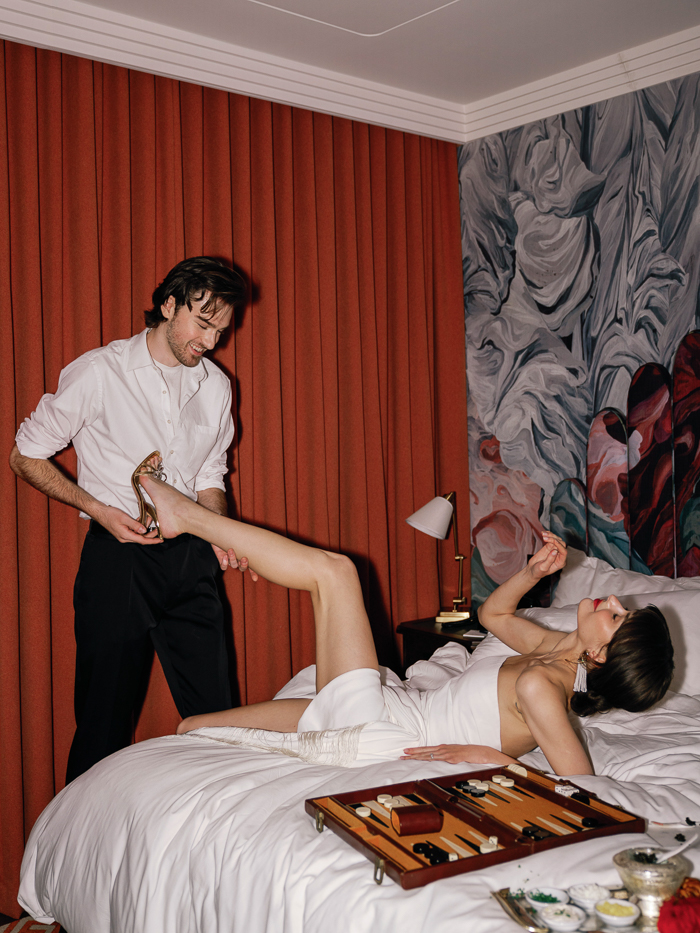 Thank you to Nikki Daskalakis for capturing and sharing this red monochromatic wedding inspiration at Riggs DC with us. And many thanks to Sentimental Fools Events for dreaming up this gorgeous styled shoot.
The wedding colors you choose can be used in so many ways, and however you choose your color palette is entirely up to you. Using multiple shades in one color family often creates a cohesive yet dramatic feel by playing with textures, just like this wedding inspiration. If you're struggling to decide on a big day color combo, look to this guide to inspire your own.