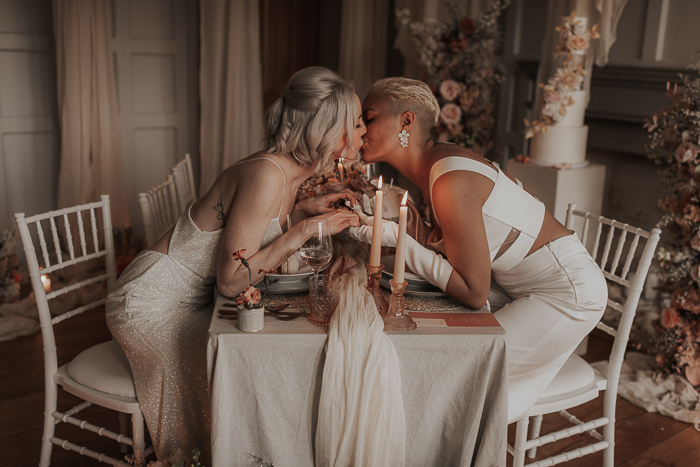 Although the wedding industry is booming once again, micro weddings are here to stay as couples shift their focus from large celebrations to small nuptials with their closest loved ones. Florist Bloominati Florals partnered up with planner Luna And The Lane and dreamt up this pastel peach micro wedding inspiration that further proves that minimonies are far from boring.
The Ravenswood–a 15th West Essex century estate–was the perfect backdrop for the styled shoot. The brides exchanged vows amongst elegant drapery, columns made of soft apricot and blush roses, and the glow of candlelight. But the charming aesthetic didn't stop there–carrying into the reception decor.
The floral backdrop that framed the couple during the ceremony was repurposed around the dinner table, making the intimate affair both whimsical and eco-friendly. Paired with the tapered candles and wedding cake covered in realistic sugar flowers, the post-ceremony celebration was straight out of a fairytale. If you're looking for opulent garden wedding inspiration, then you're going to love these photos beautifully captured by Lauren Knuckey Photography.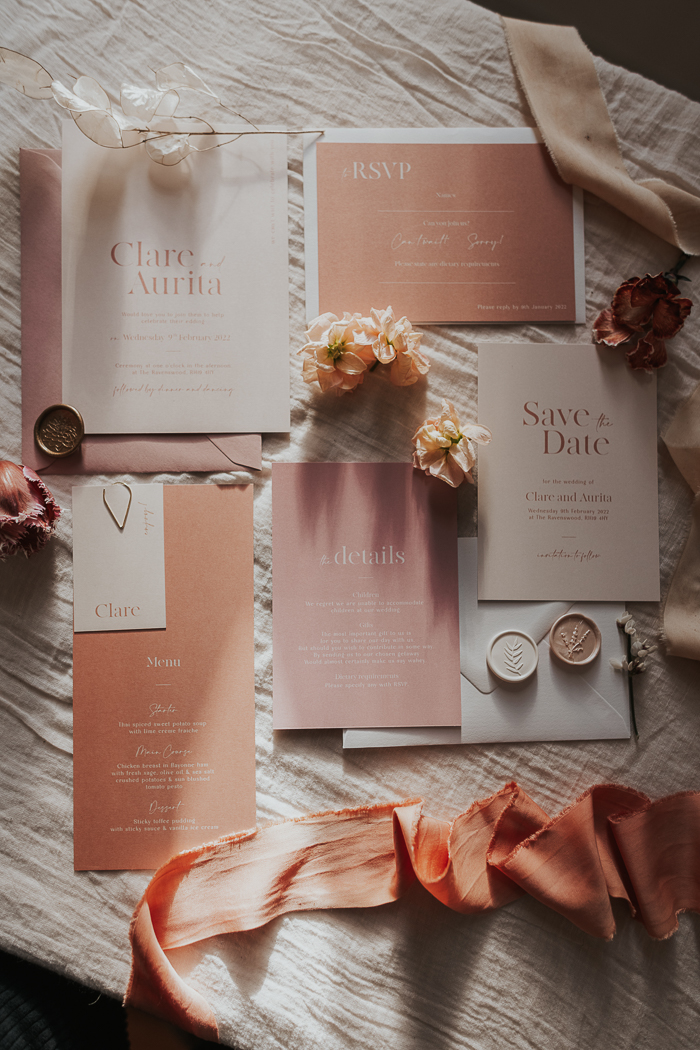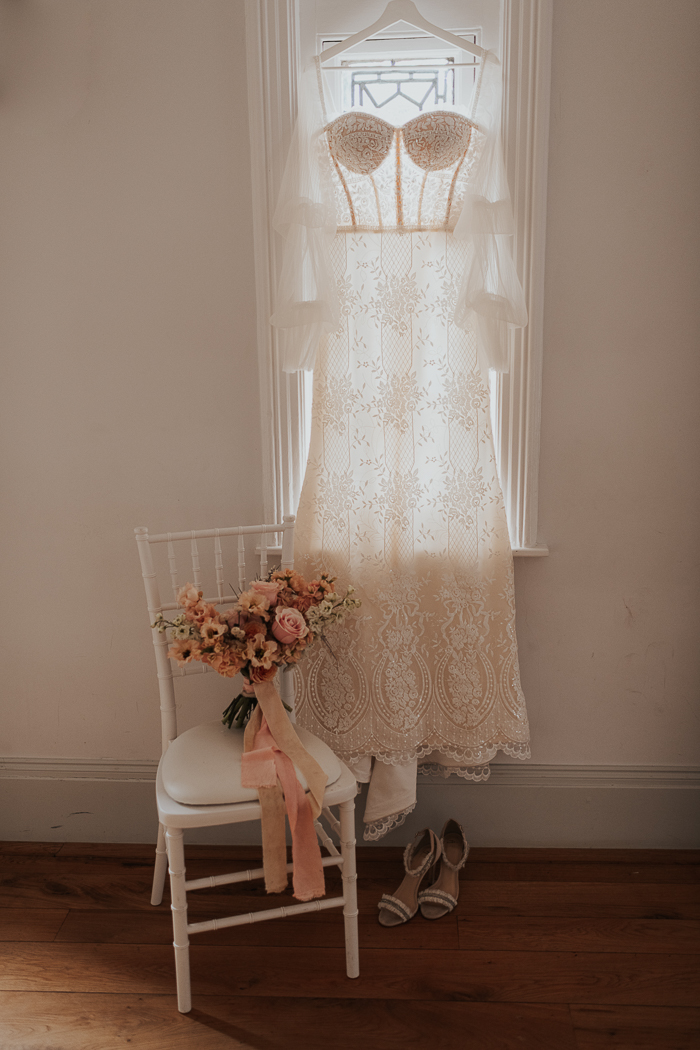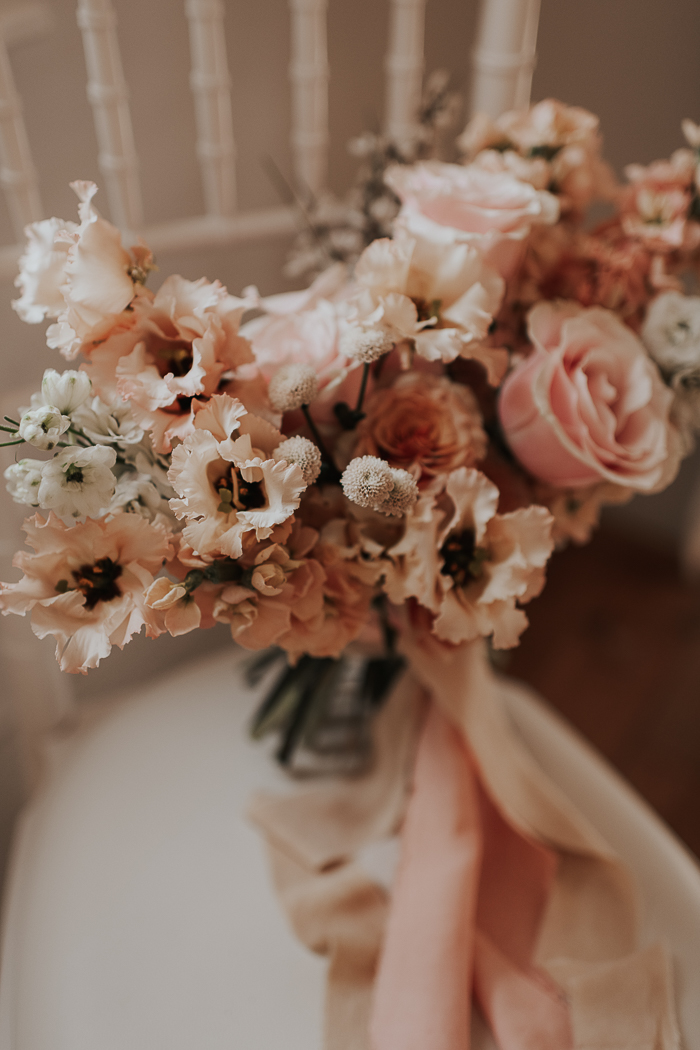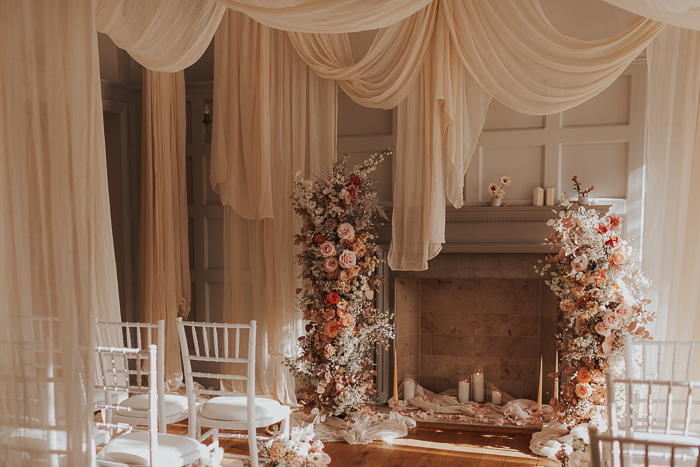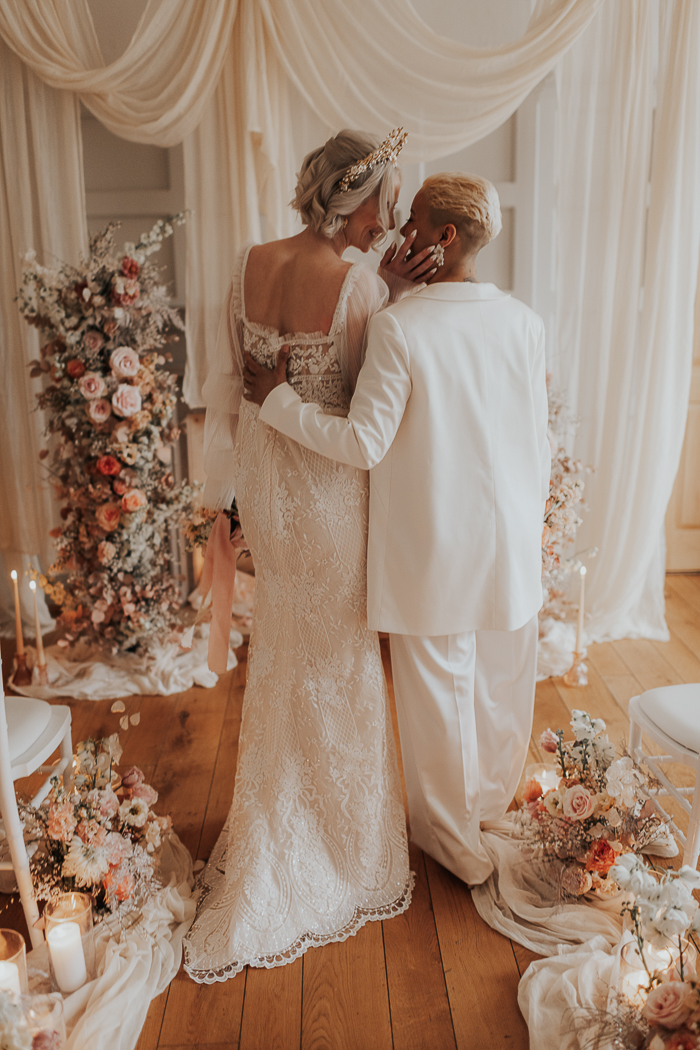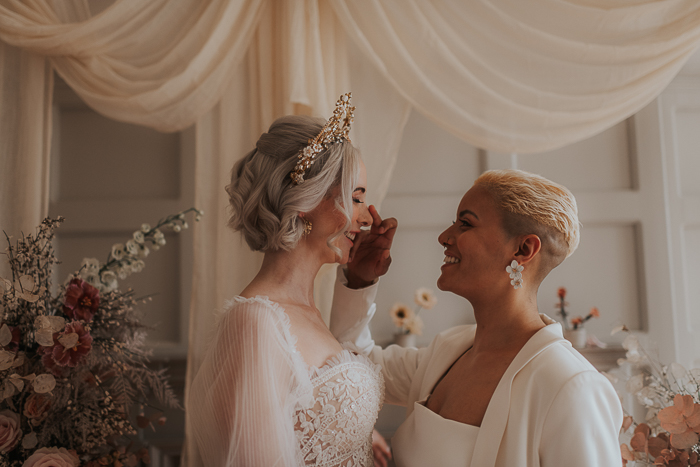 The Epic Wedding Fashion At This Peach Micro Wedding Inspiration Shoot
Real couple Arita and Clare rocked a satin three-piece suit and a ruffled-sleeved embroidered A-line gown from Crazy In Love Bridal–think modern-day Bridgerton.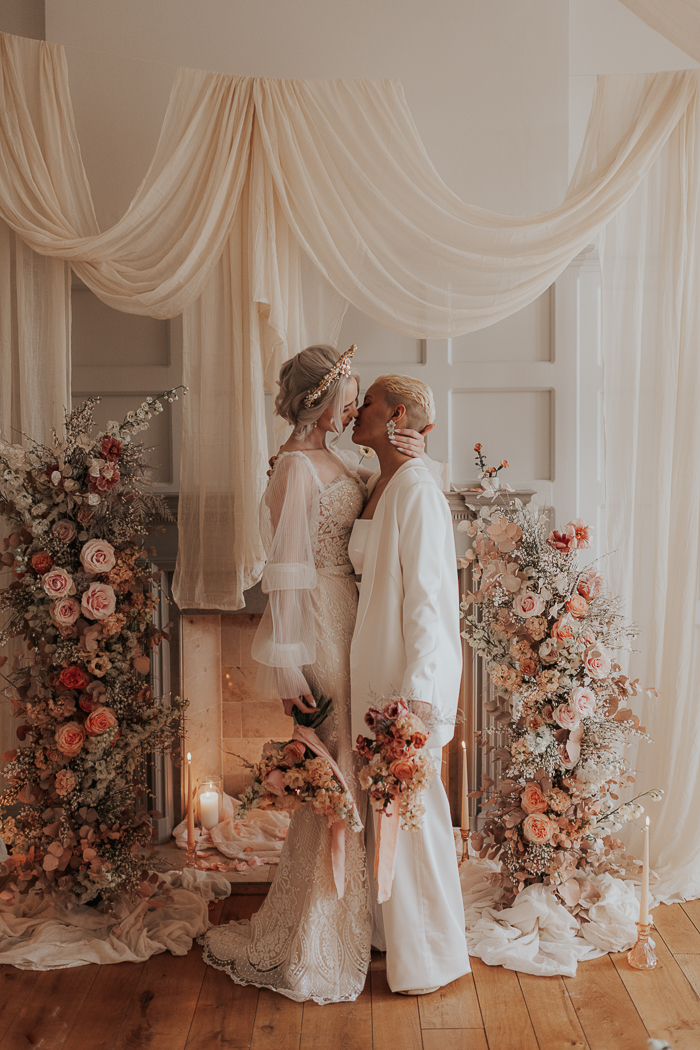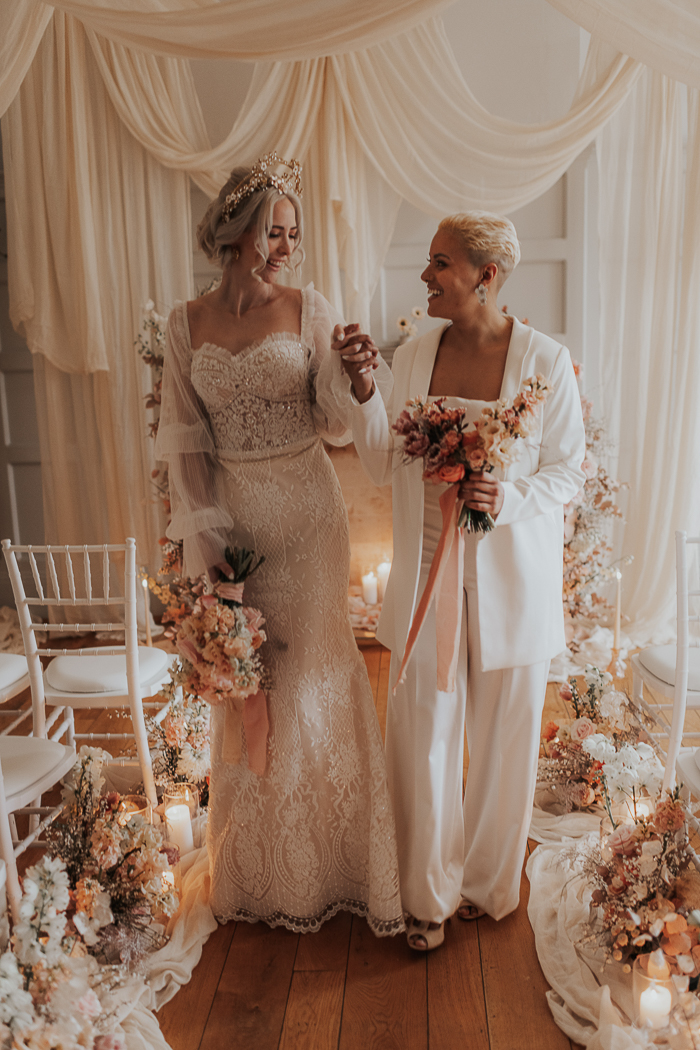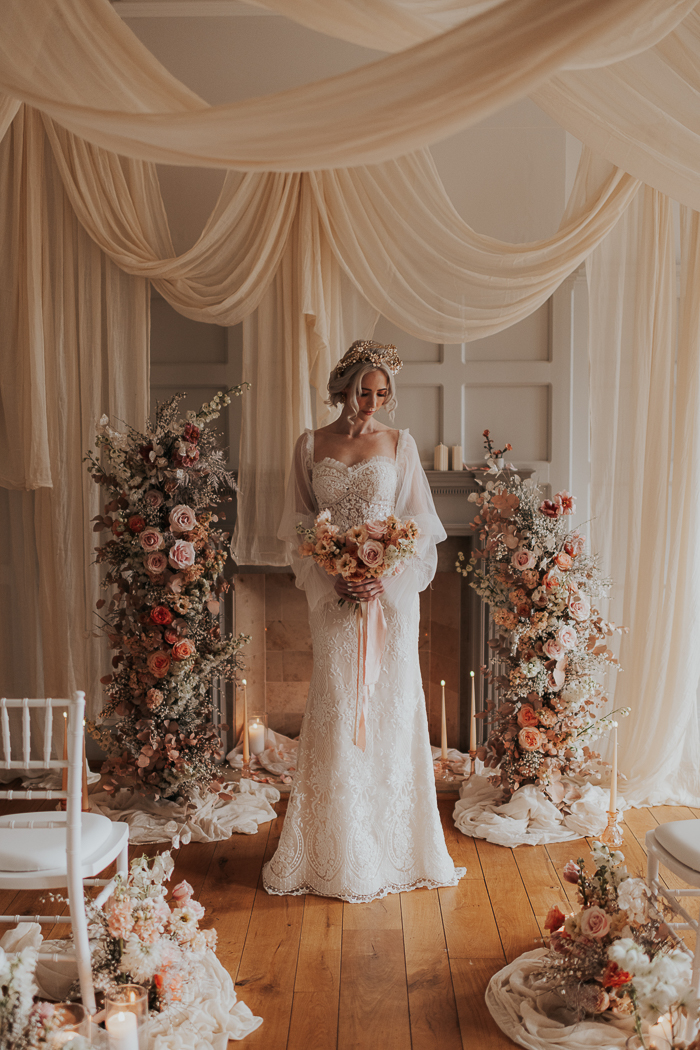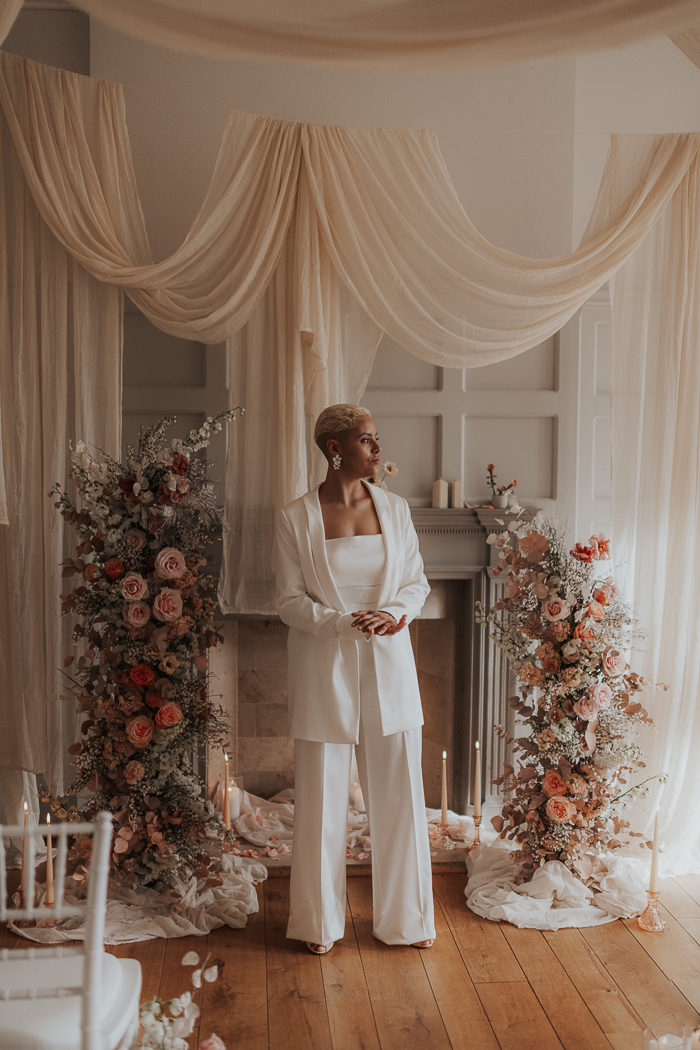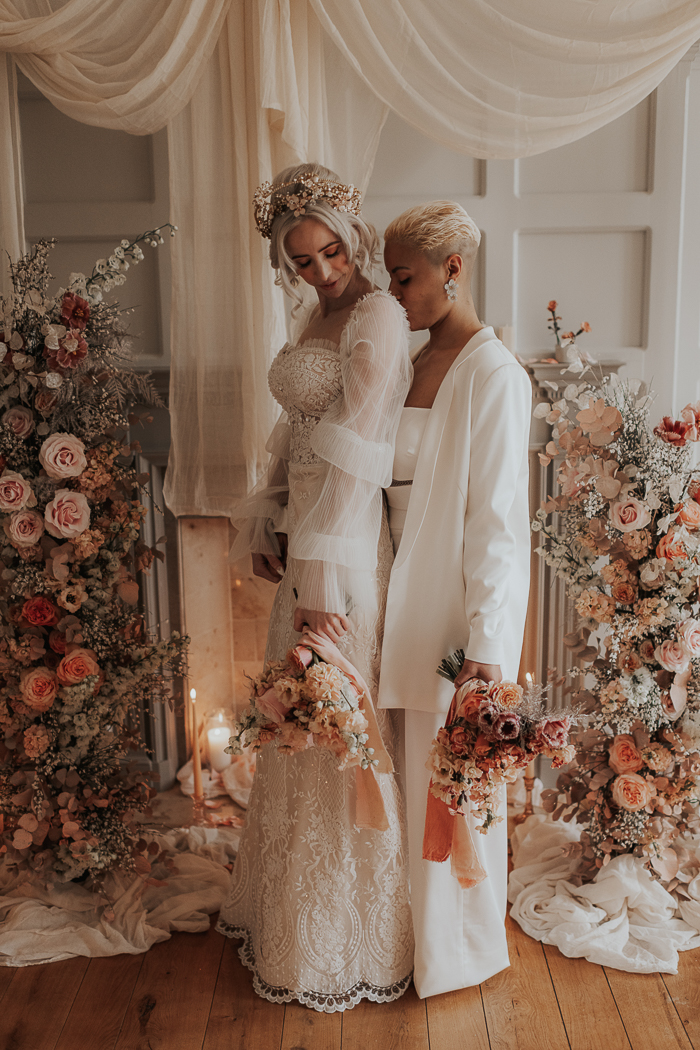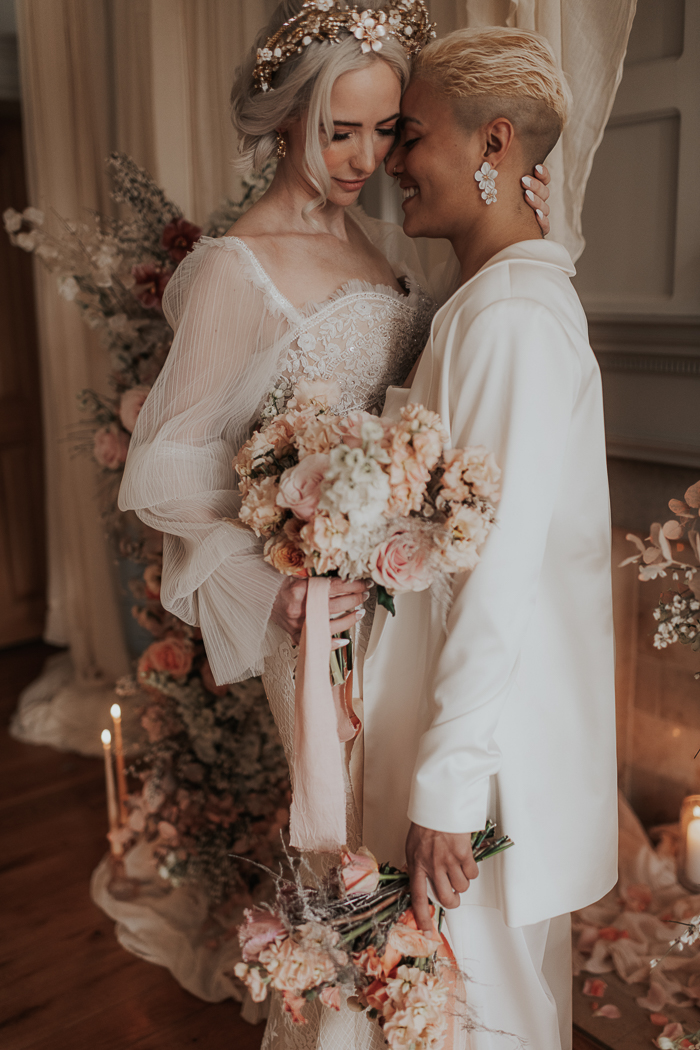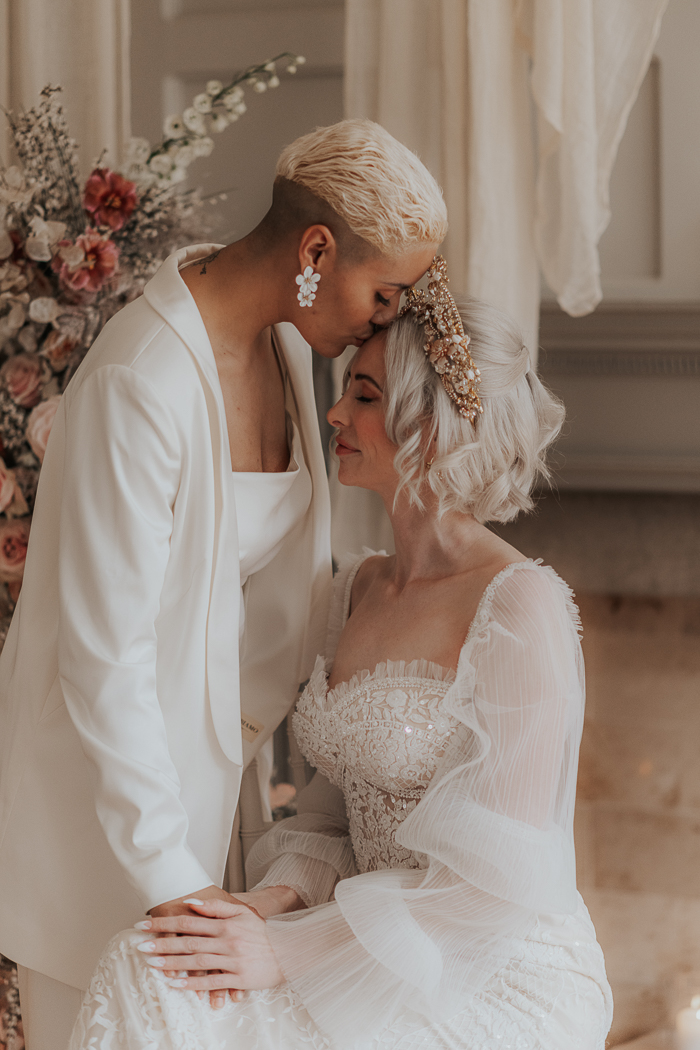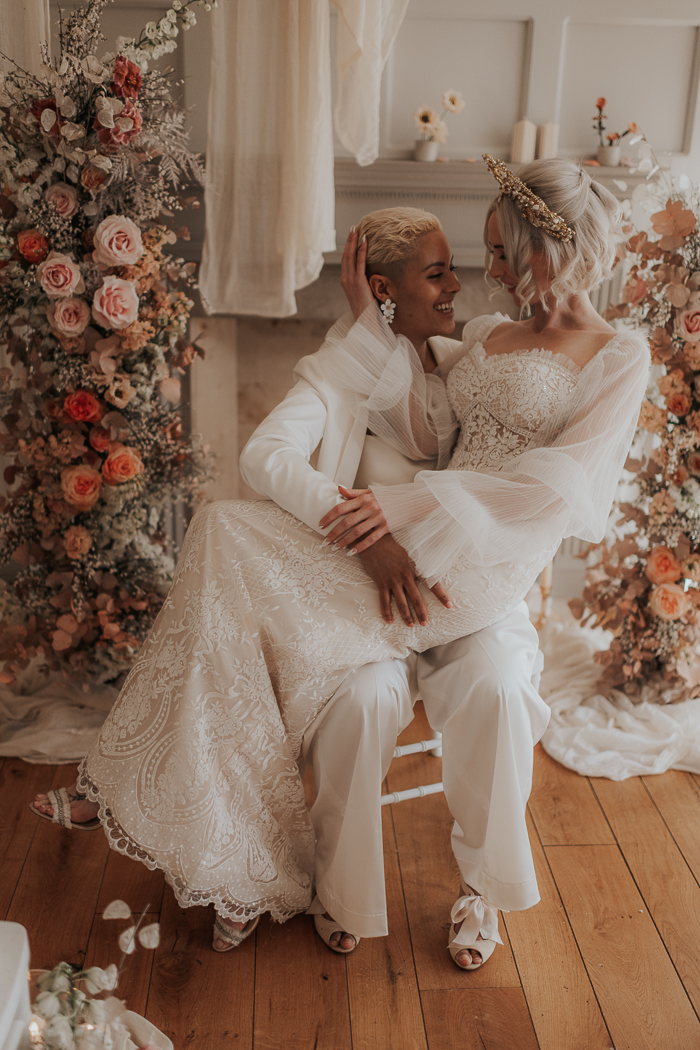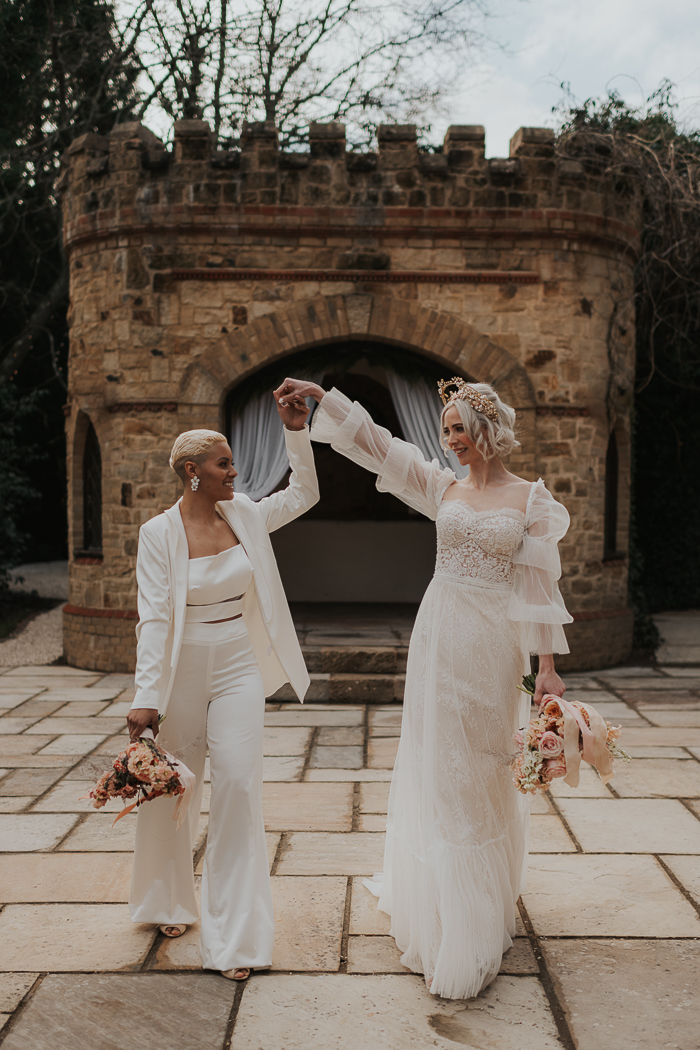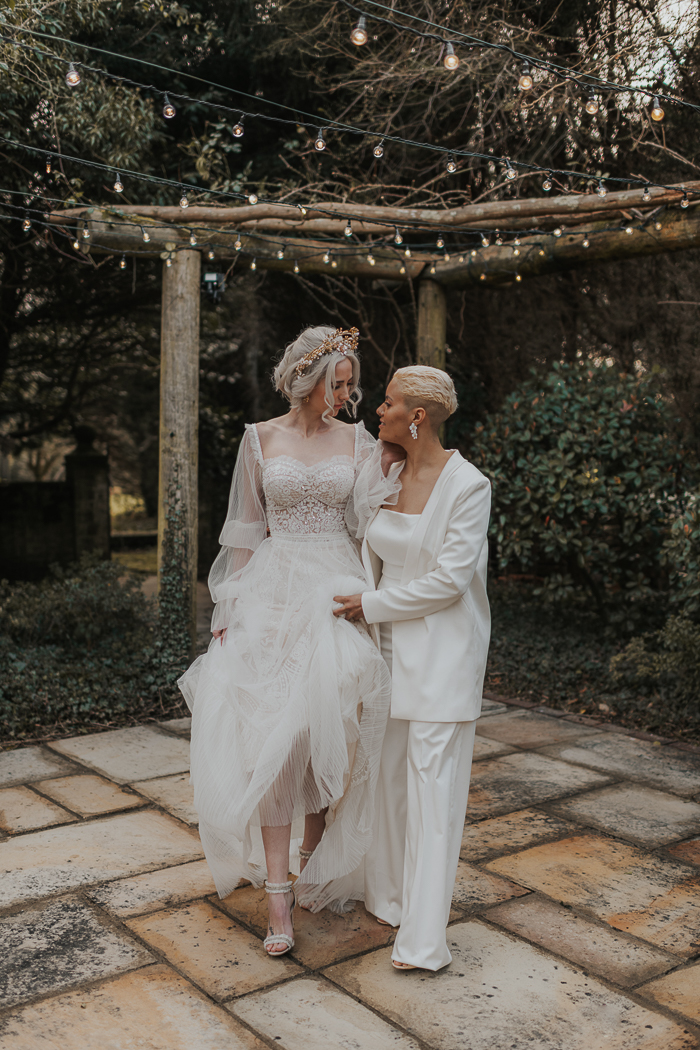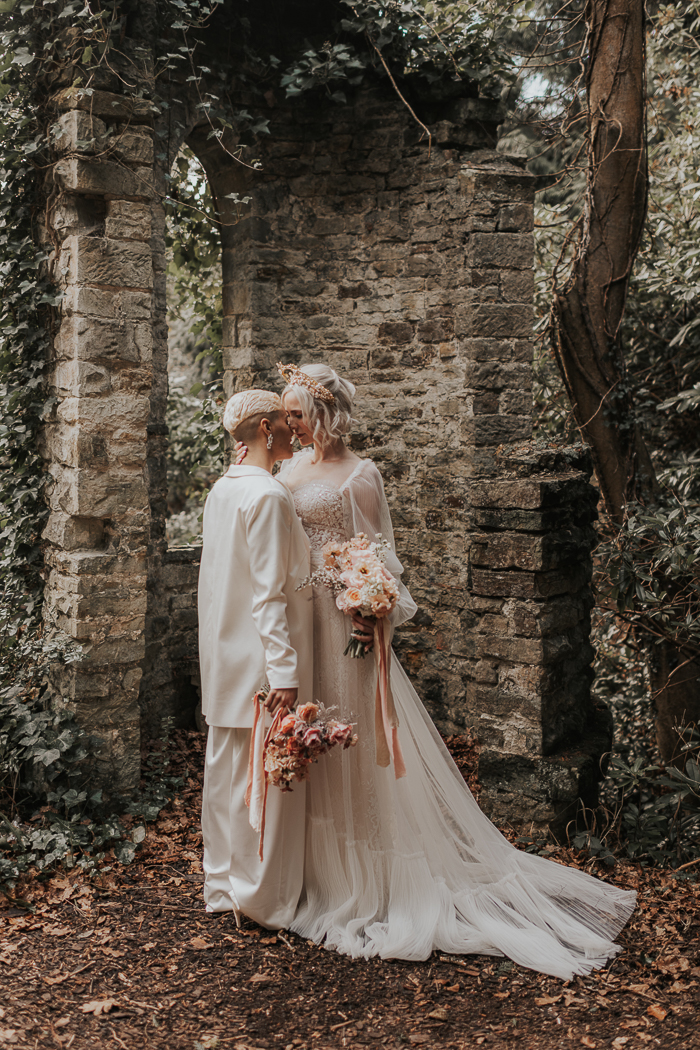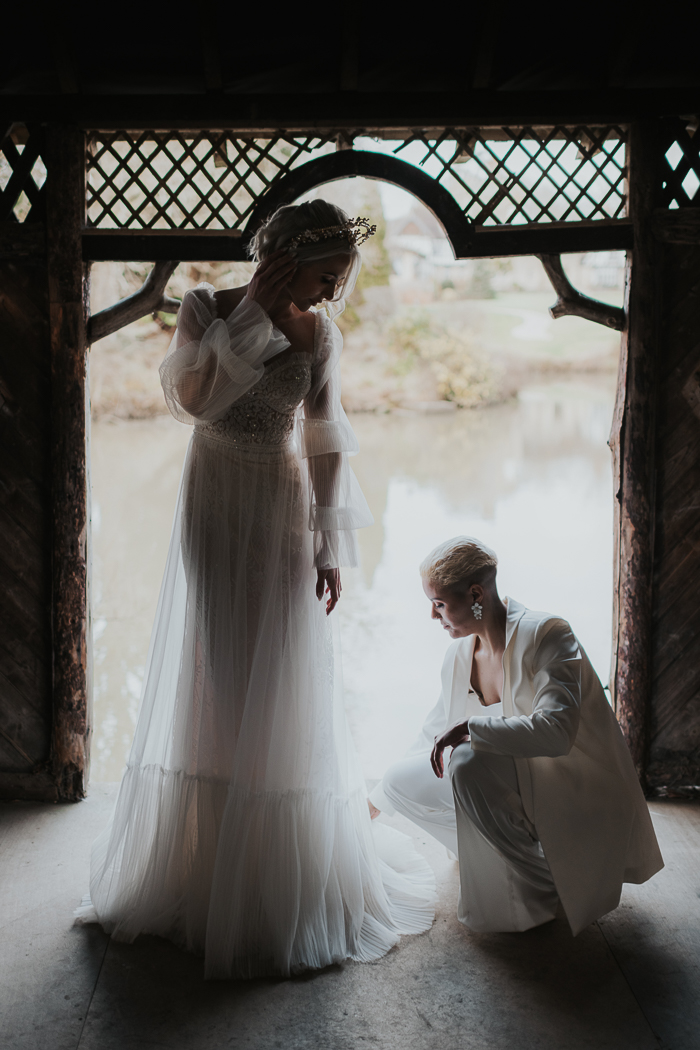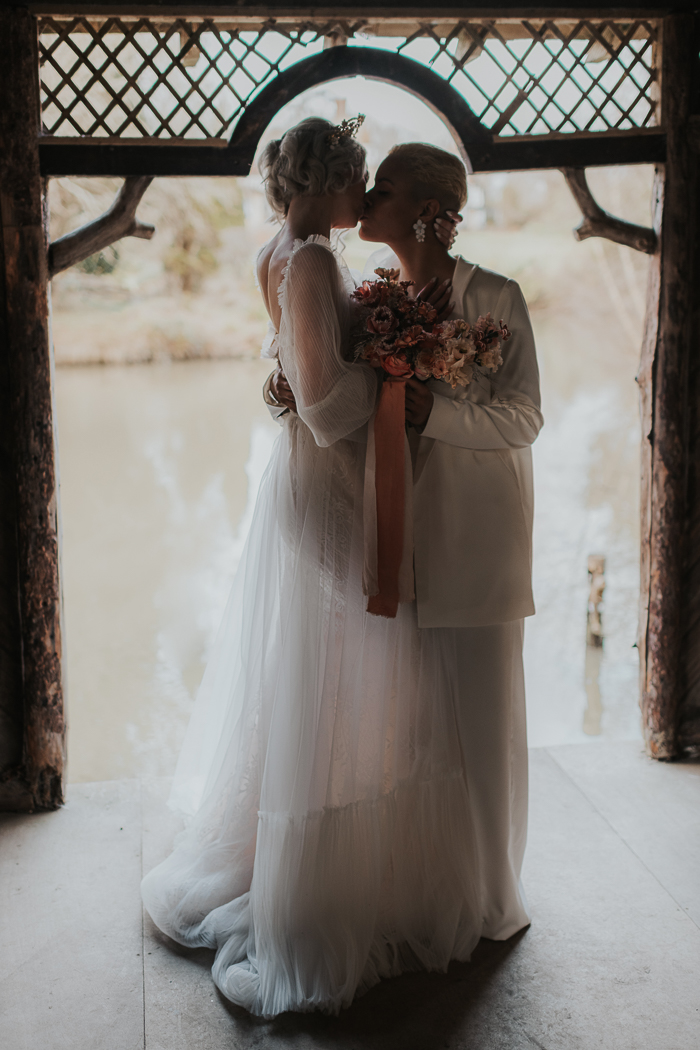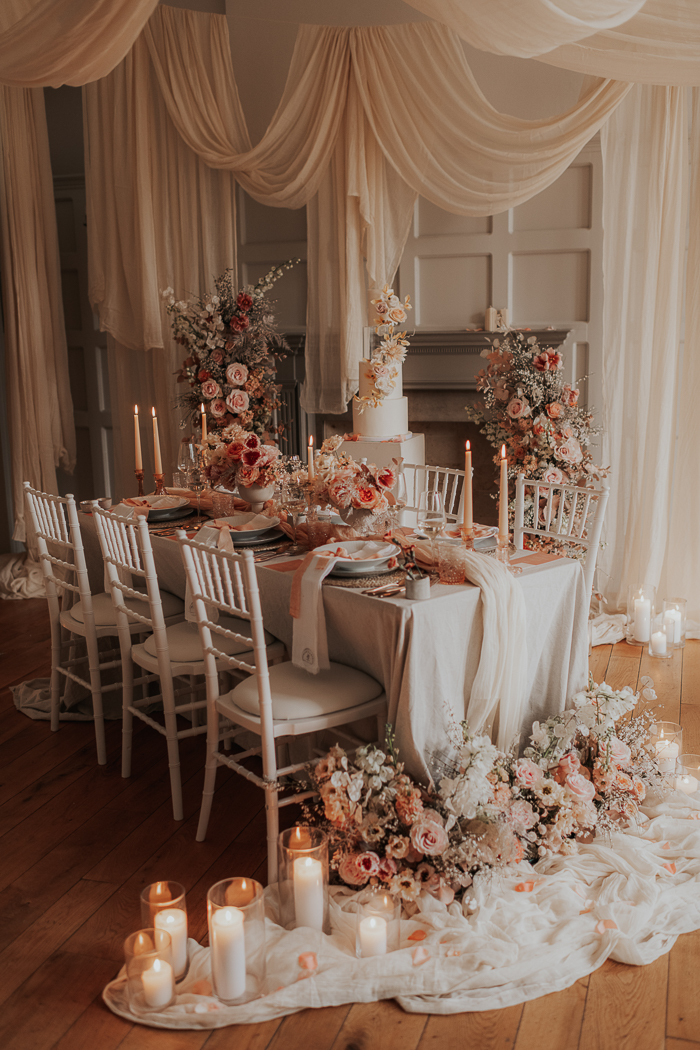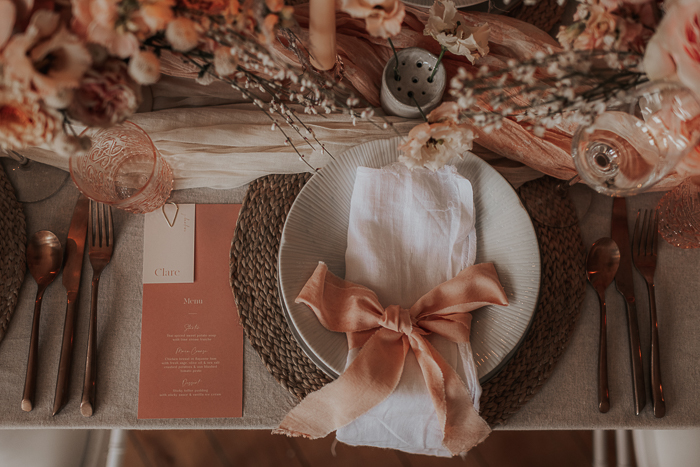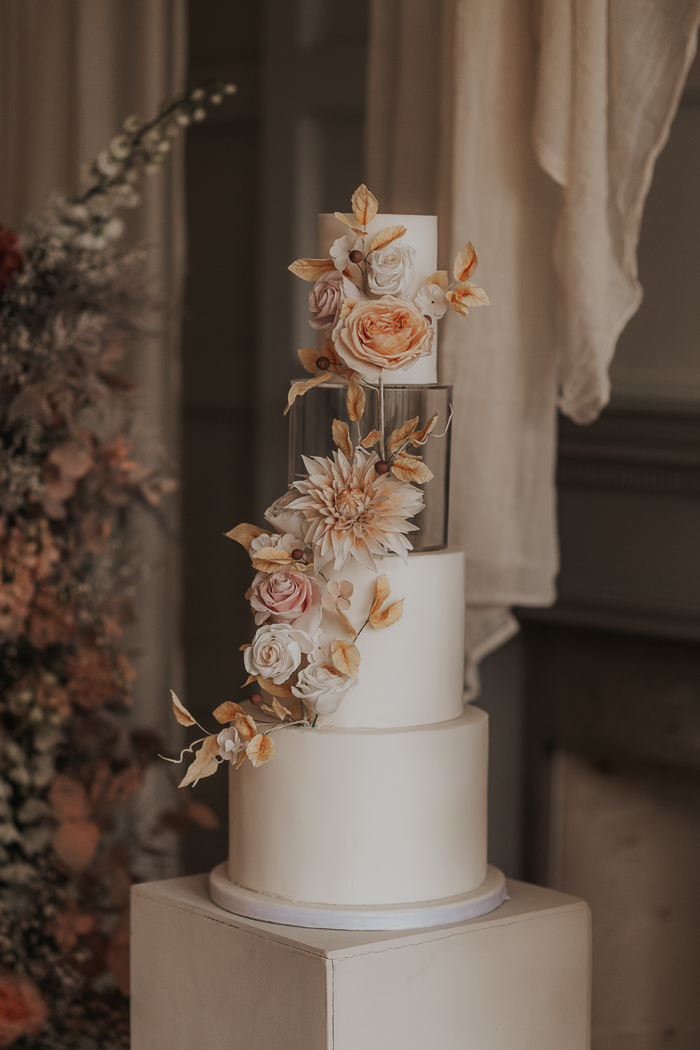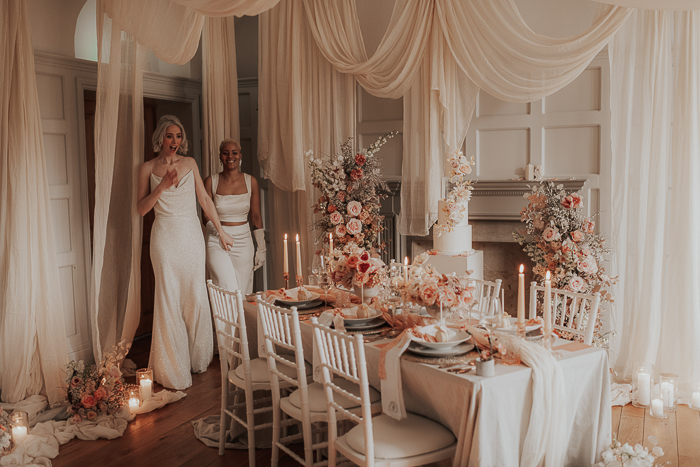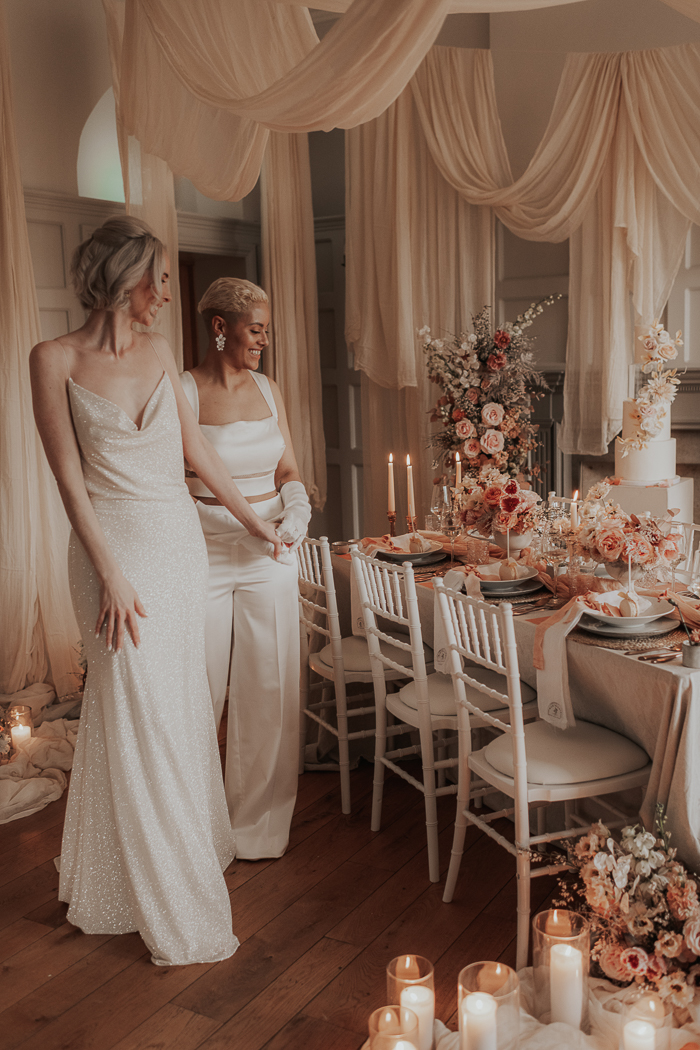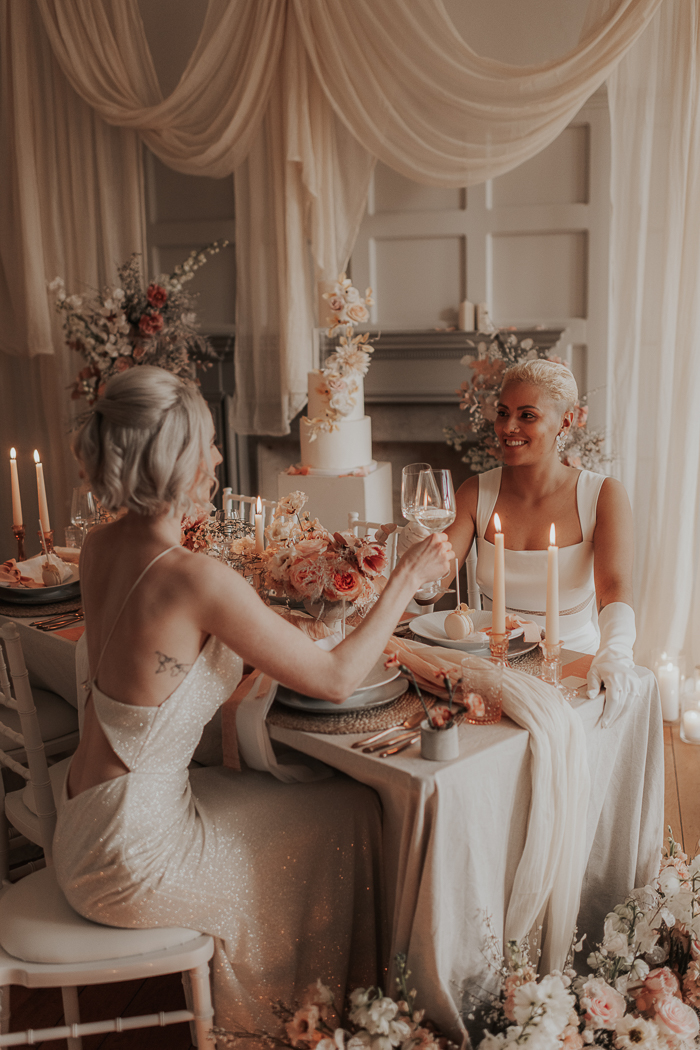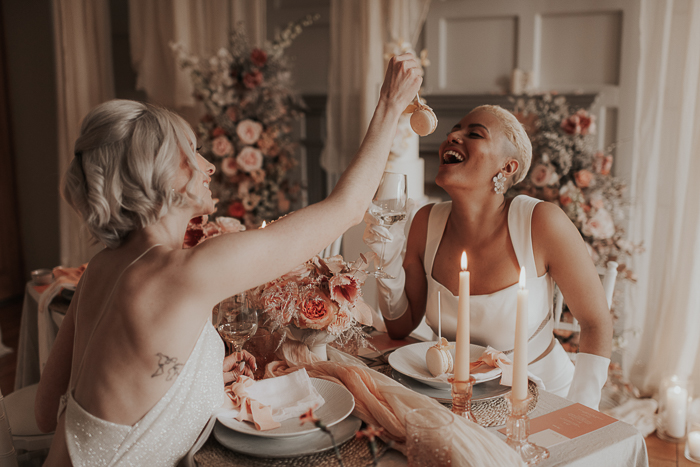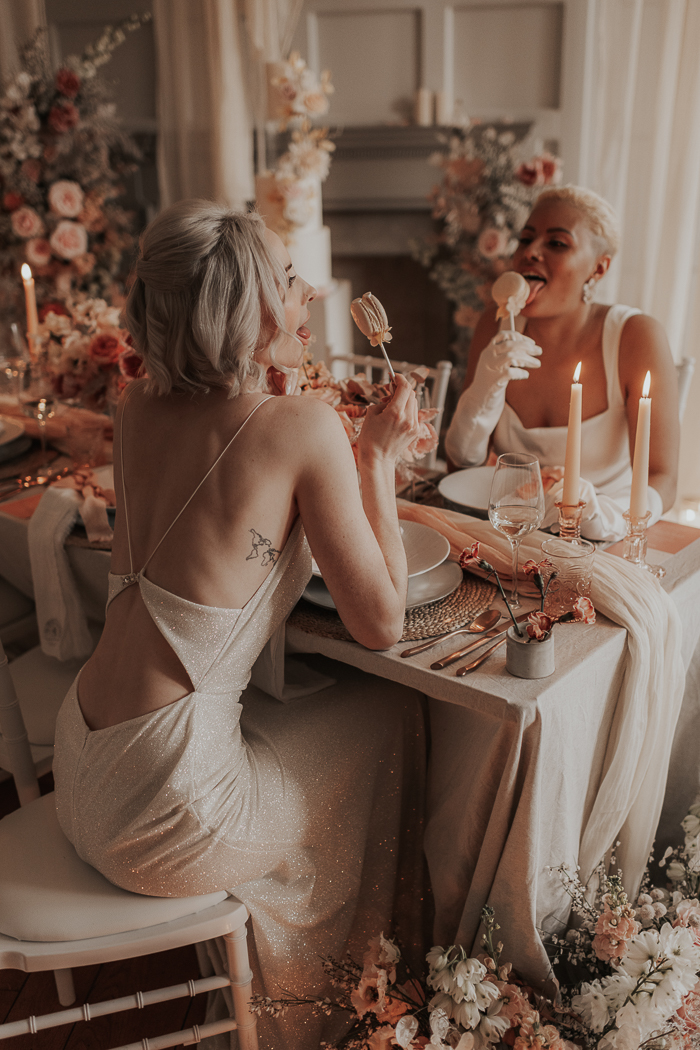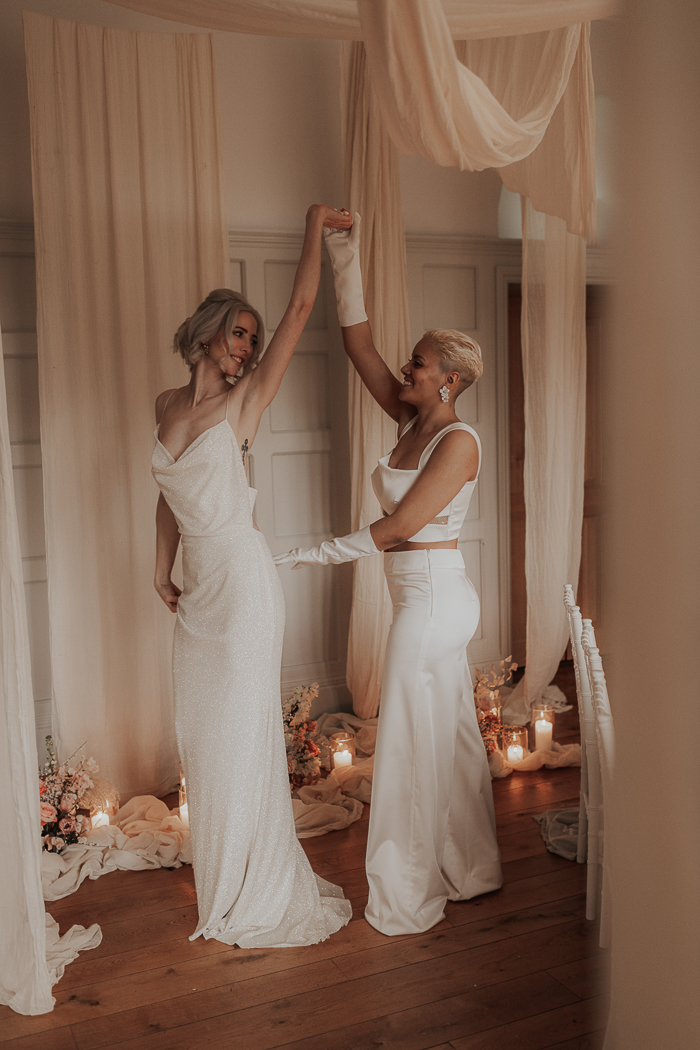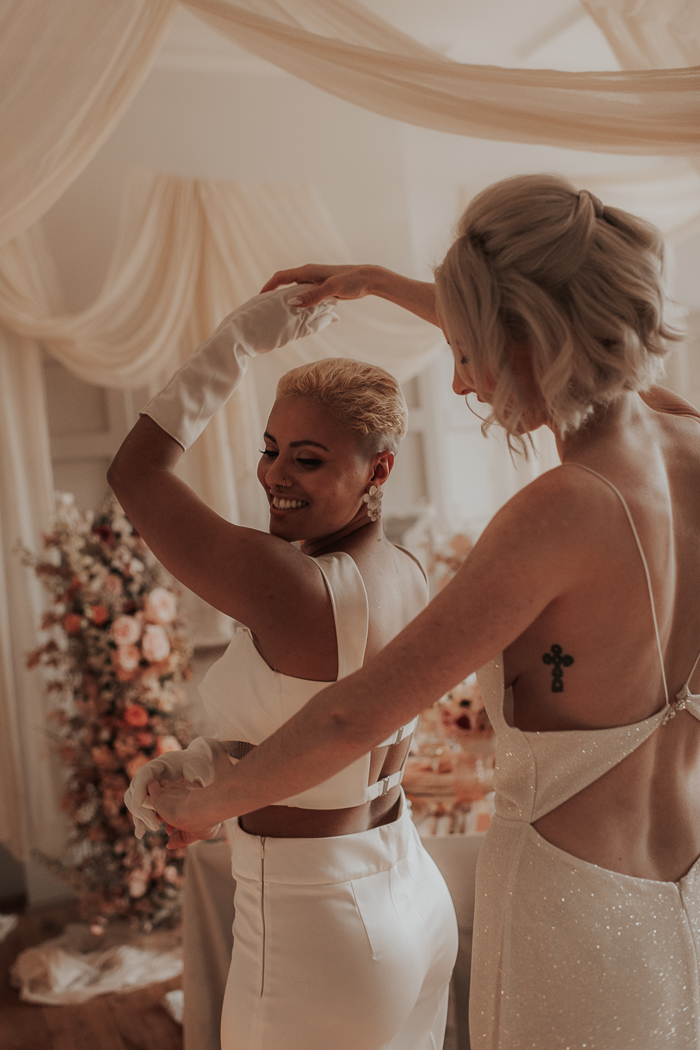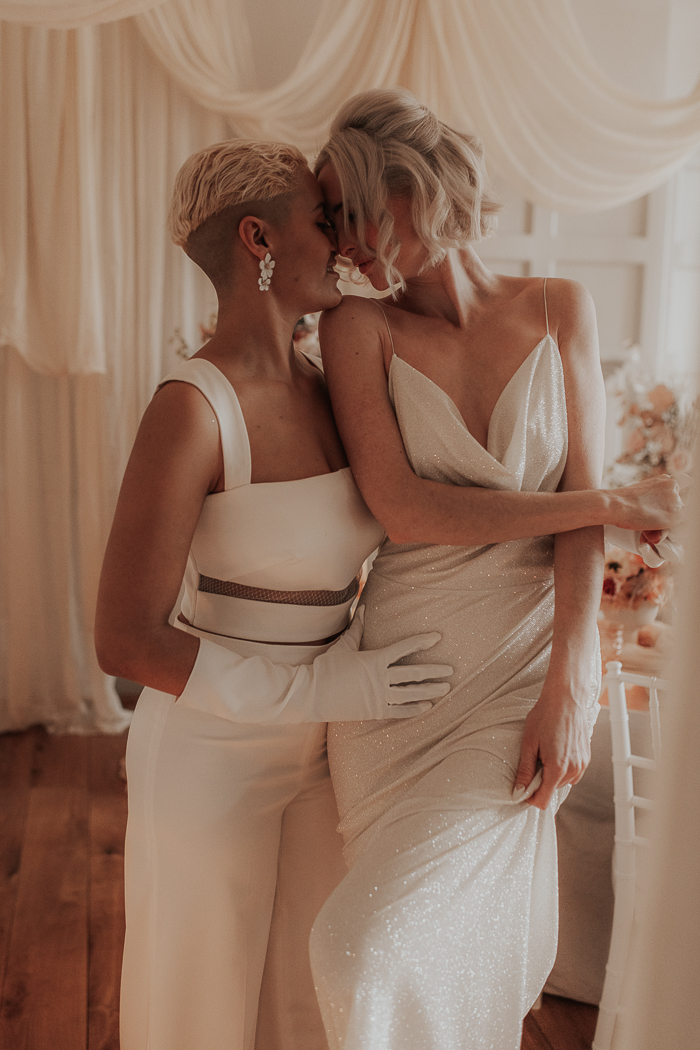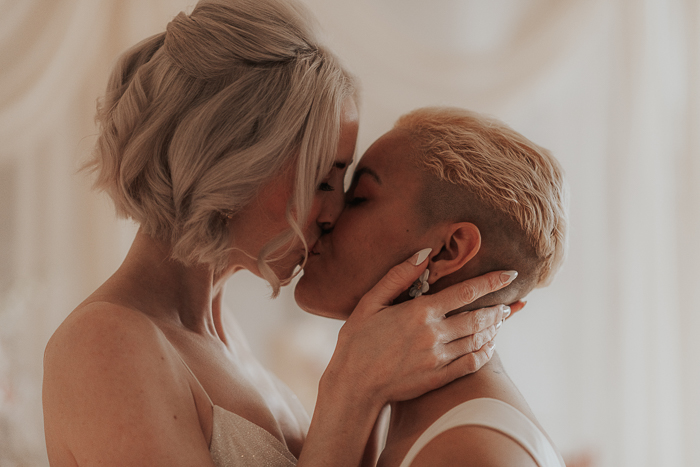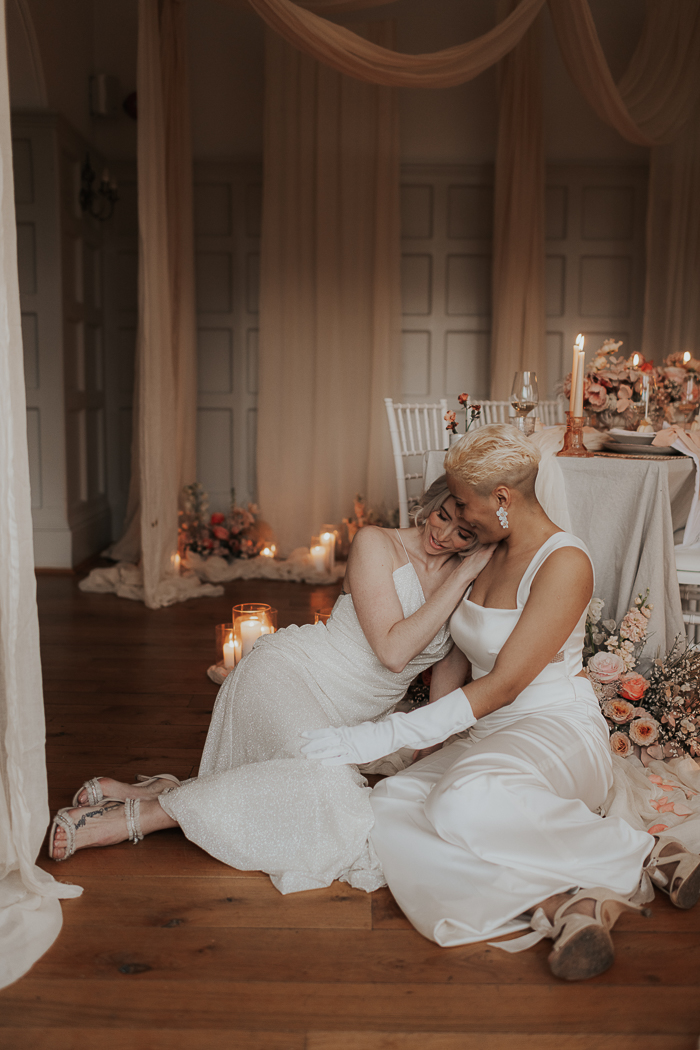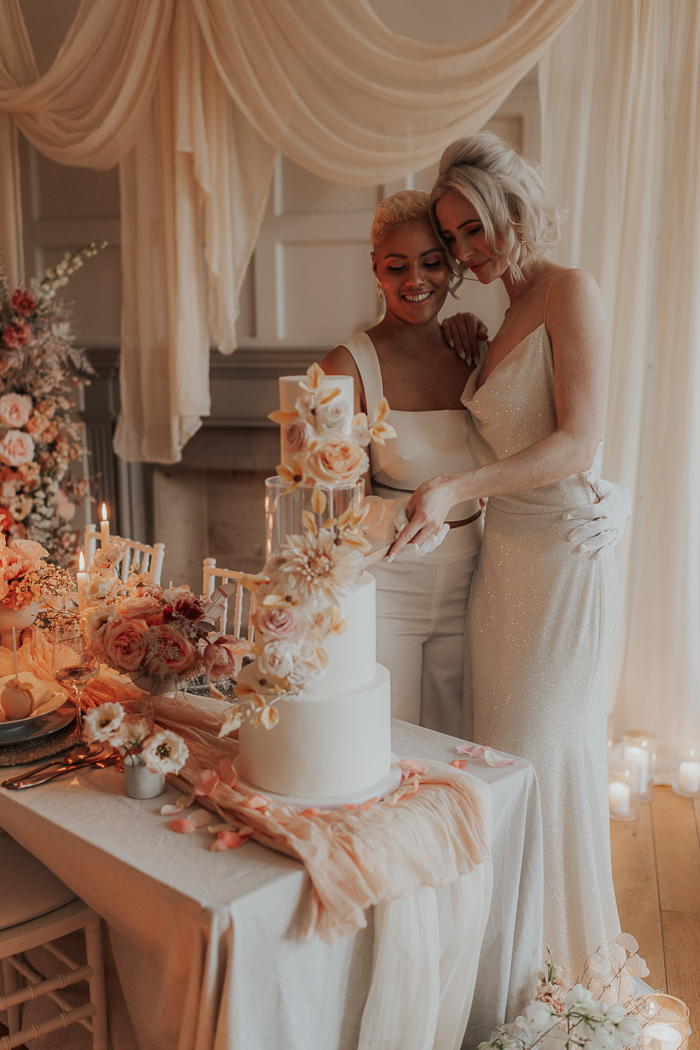 Thanks again to Lauren Knuckey Photography for capturing this elegant pastel peach micro wedding inspiration. And a big thank you to Bloominati Florals for organizing the whole thing! To get started planning your own minimony, check out our guide to planning a micro wedding.