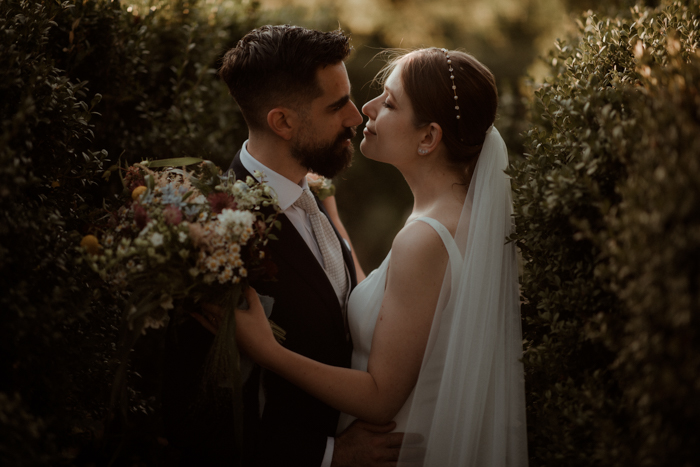 Ilaria and Claudio's Villa Pianciani micro wedding reflected not just their love for each other, but their shared passion for the arts, culture, and history. Set in the picturesque Umbrian countryside, the hill-top neoclassical estate was the staple piece of their romantic celebration. And with the help of their dream vendor team, this couple was able to bring their vision to life, in their dream venue, drawing inspiration from the nine muses of the arts.
Guests were transported into a secret garden packed with airy delicate florals by Sartoria Floreale. Under a canopy of olive trees and a cobblestone stairway leading up to the backdrop, this couple exchanged "I dos" in this truly magical setting. From the picture-perfect 360 scenery to the elegant fine art details, the reception was equally as whimsical.
Playing off their exquisite venue, the couple were dressed in timeless and sophisticated attire. The bride channeled effortless chic in her ivory wedding dress and cathedral veil, while the groom looked sharp in his classic suit. If you've been dreaming of a swoon-worthy getaway wedding, then you need to see every stunning detail and candid moment beautifully captured by Junebug members Andrea & Federica.
Ilaria and Claudio met at the theater. They were both young amateur actors and they immediately fell in love. What brought them together was the same passion for arts—she is a fashion designer and he is an illustrator. After almost seven years of dating, Claudio finally proposed and they immediately started planning their wedding with this vision in mind—love as the purest form of art. After scouting many locations, the couple chose Villa Pianciani as the perfect venue that could bring to life the idea they envisioned. Despite being a kind of strange late summer day, a bit gloomy and cold, the celebration of the love of two soulmates surrounded by all their loved ones was truly magical.
The Couple:
Ilaria and Claudio
The Wedding:
Spoleto PG, Italy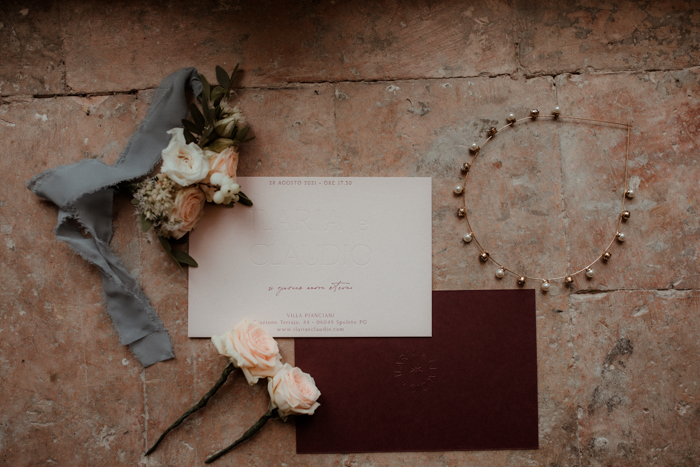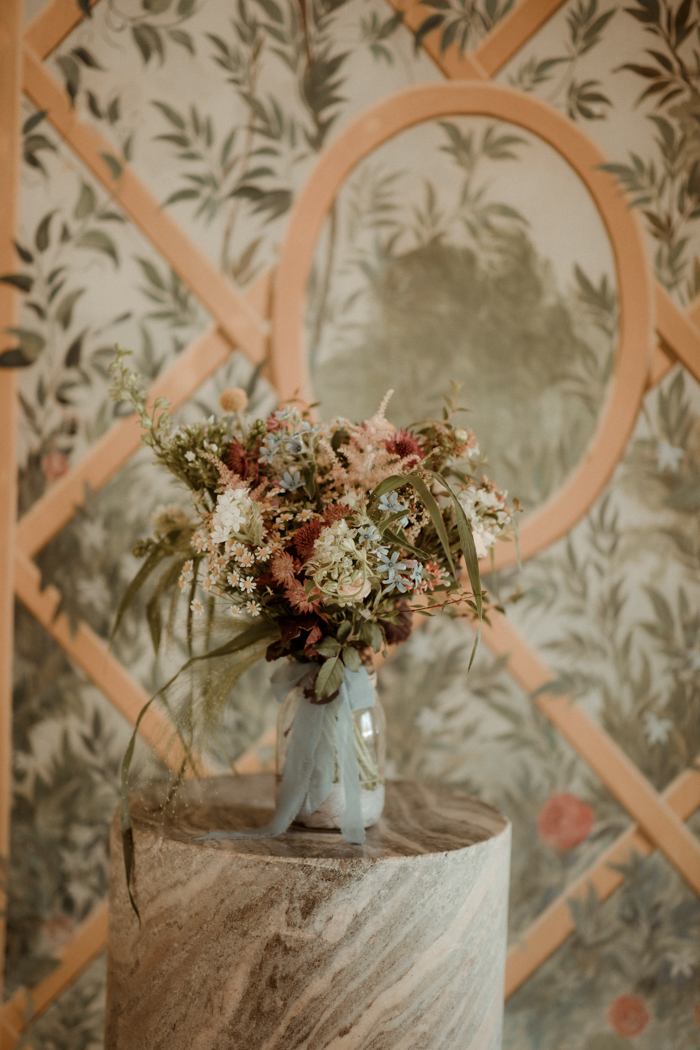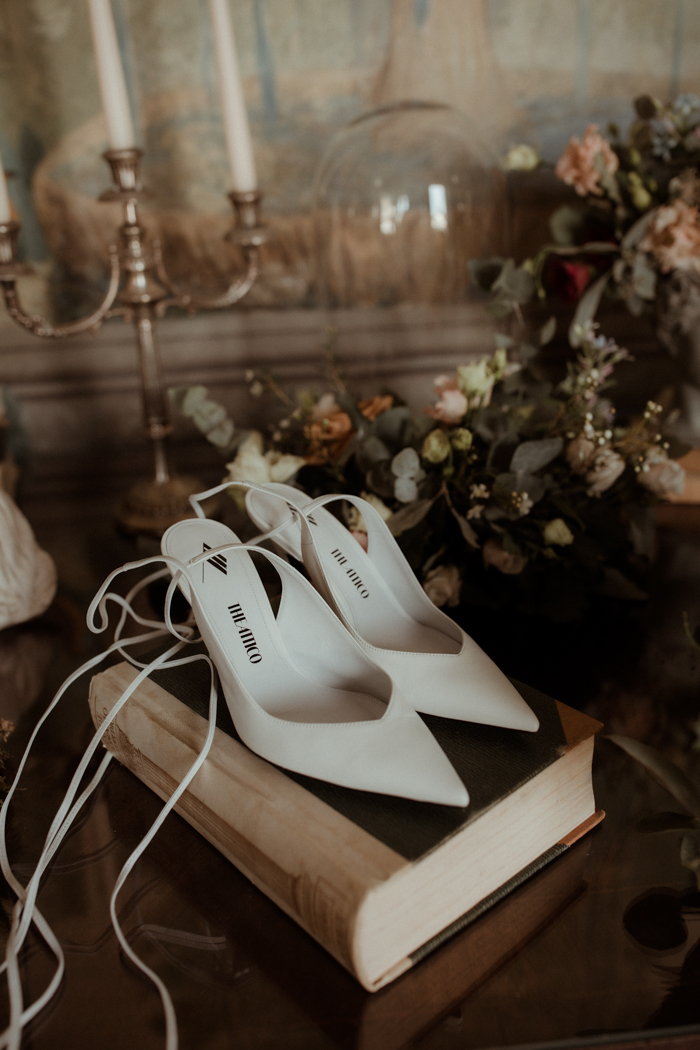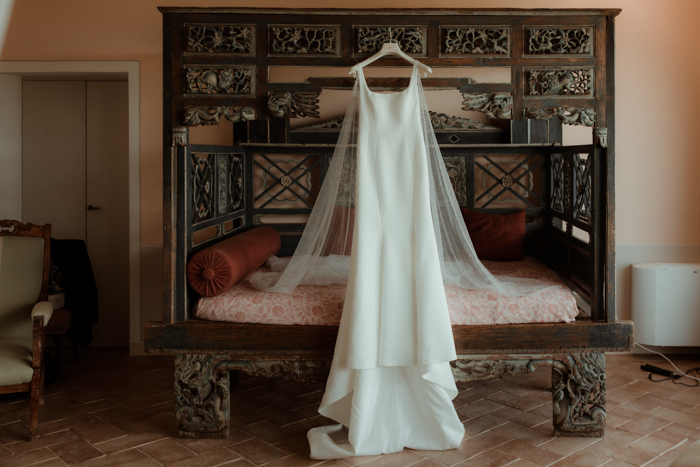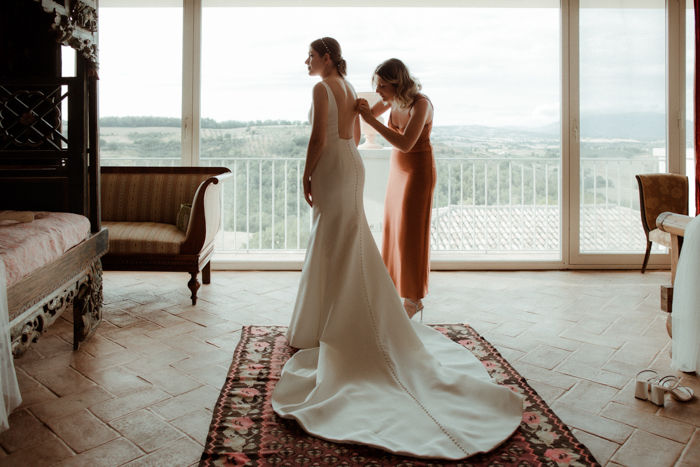 Junebug Vendors Made Them Feel Comfortable In Front Of The Camera
We loved working with Andrea & Federica. They went out of their way to make us feel extremely comfortable and happy. Even if we have never done a photoshoot before everything felt natural. During the ceremony and reception, they were so discreet yet captured every important moment.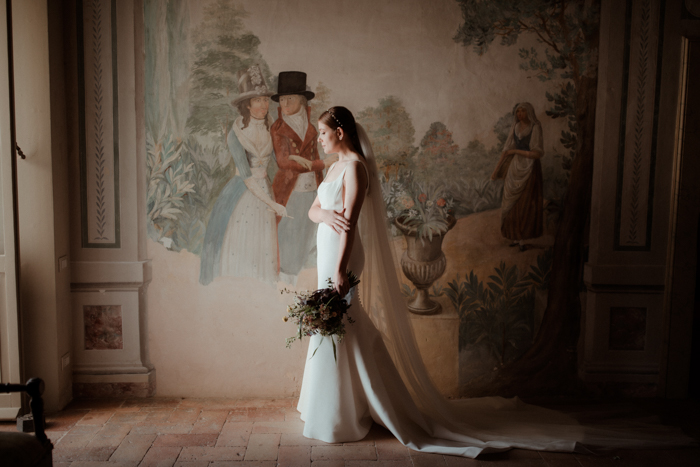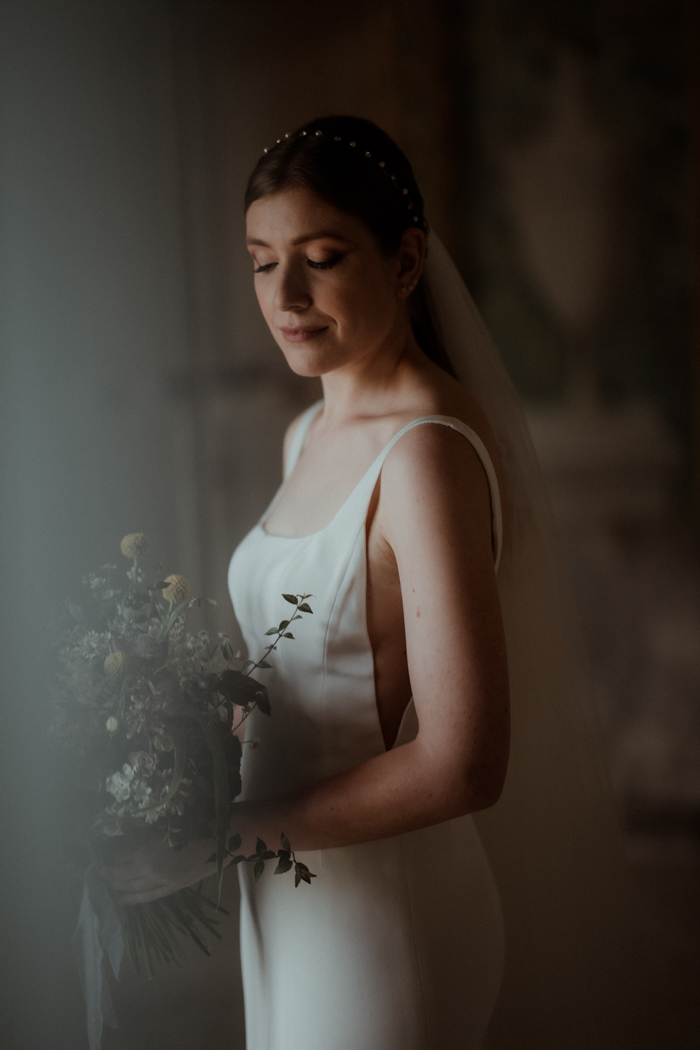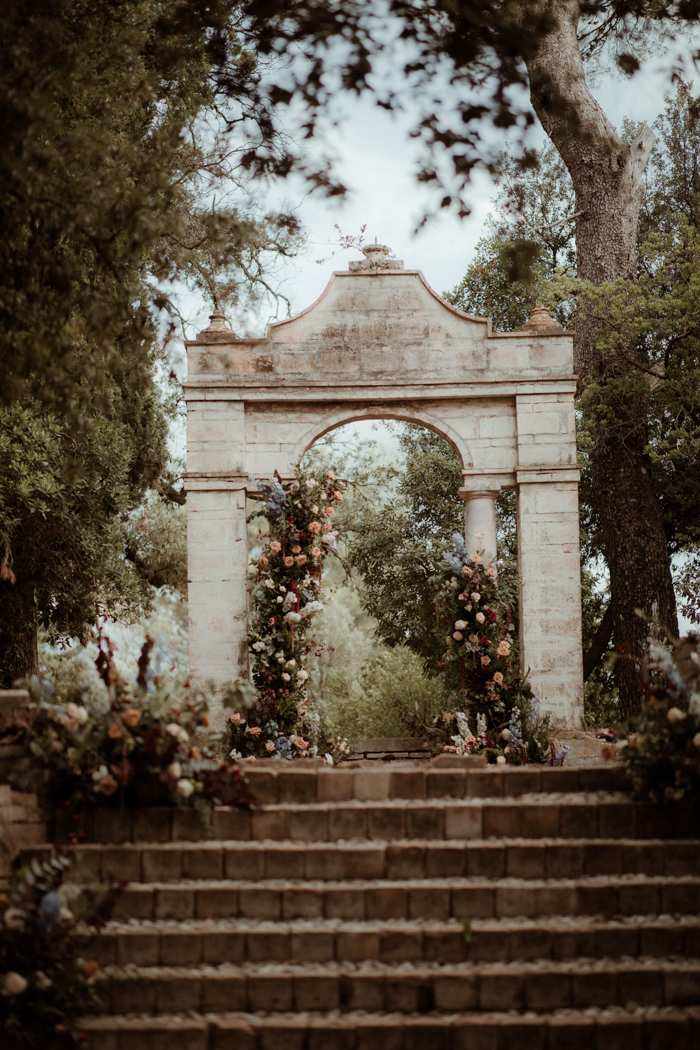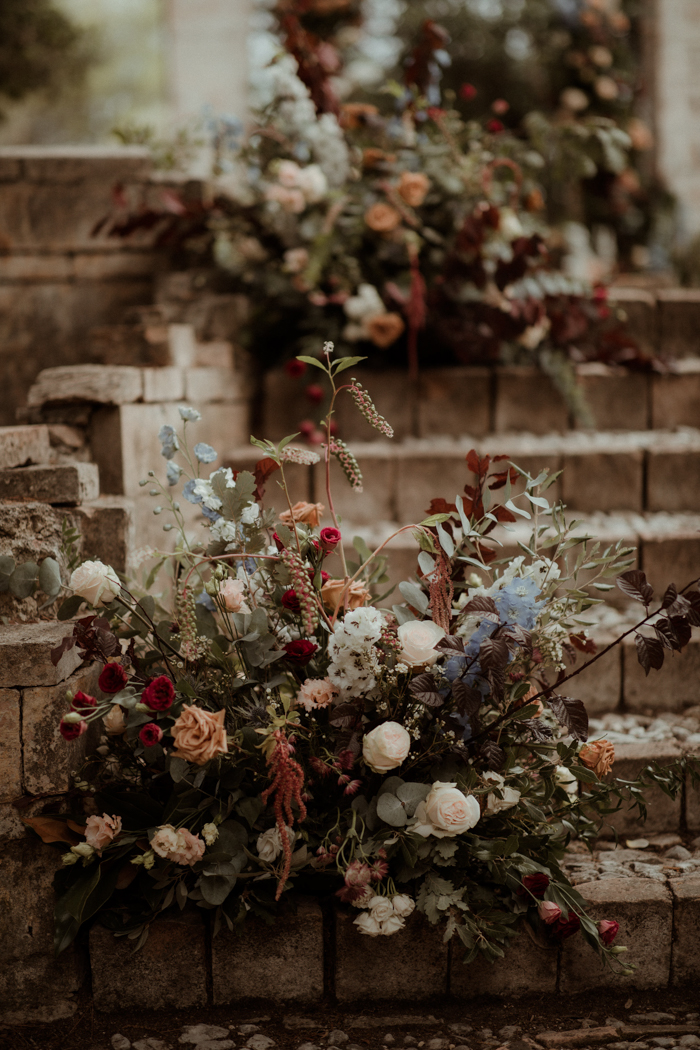 Completely Customizing Their Civil Celebration
We decided to have a civil wedding so we had the chance to personalize our ceremony in every aspect. The ceremony was officiated by our close friend Matteo, our witnesses and celebrant made emotional speeches, and our little nephew brought us the wedding rings, while our favorite songs were played live.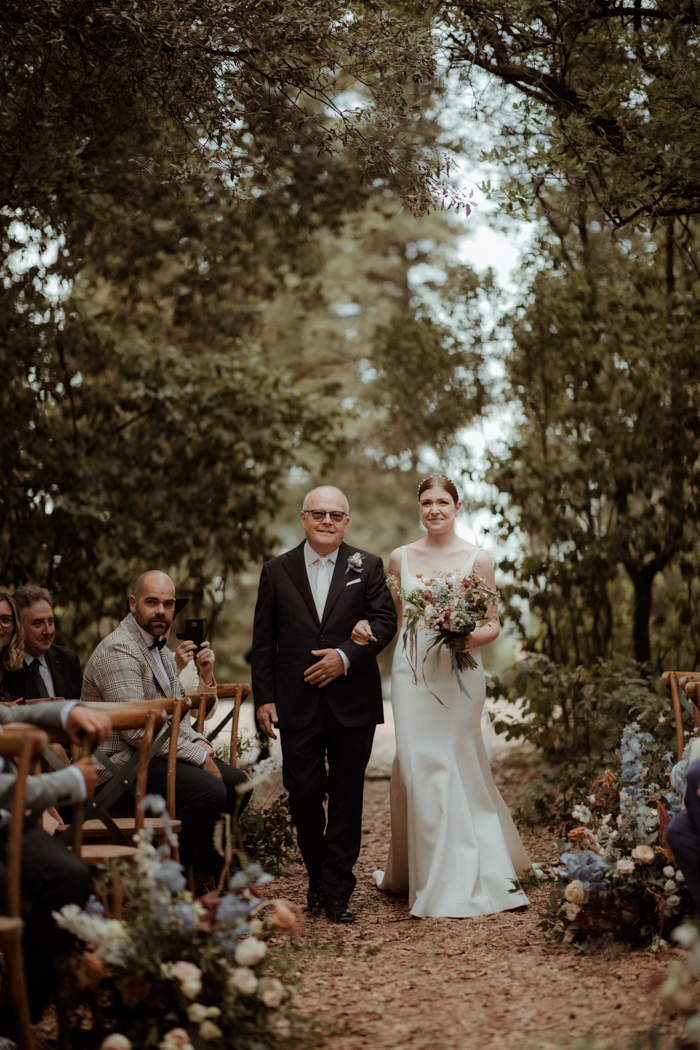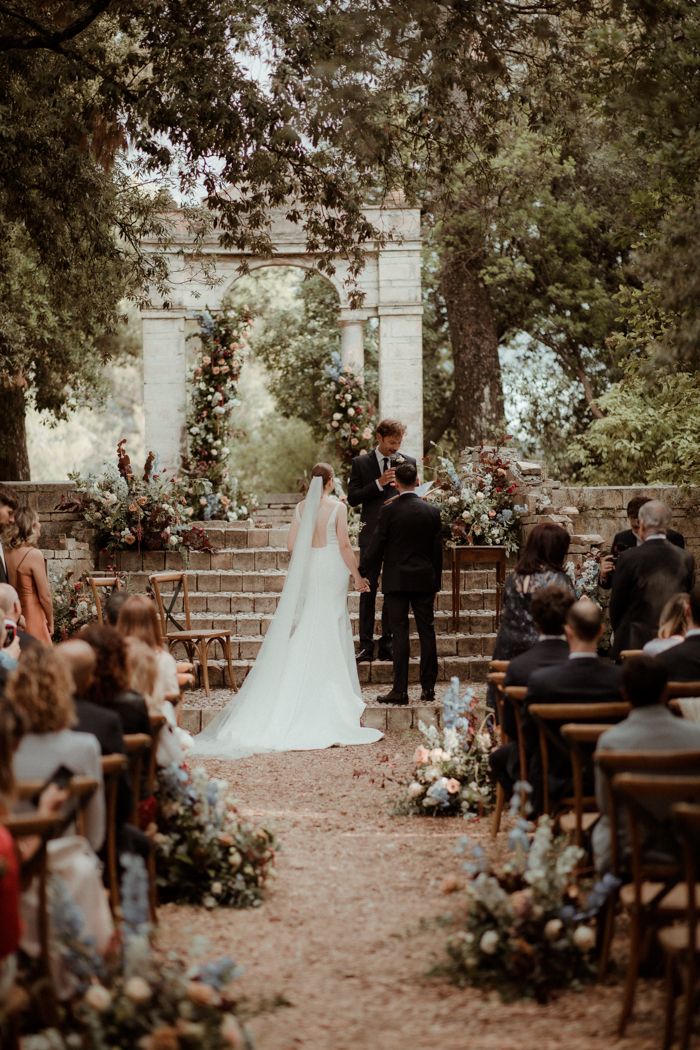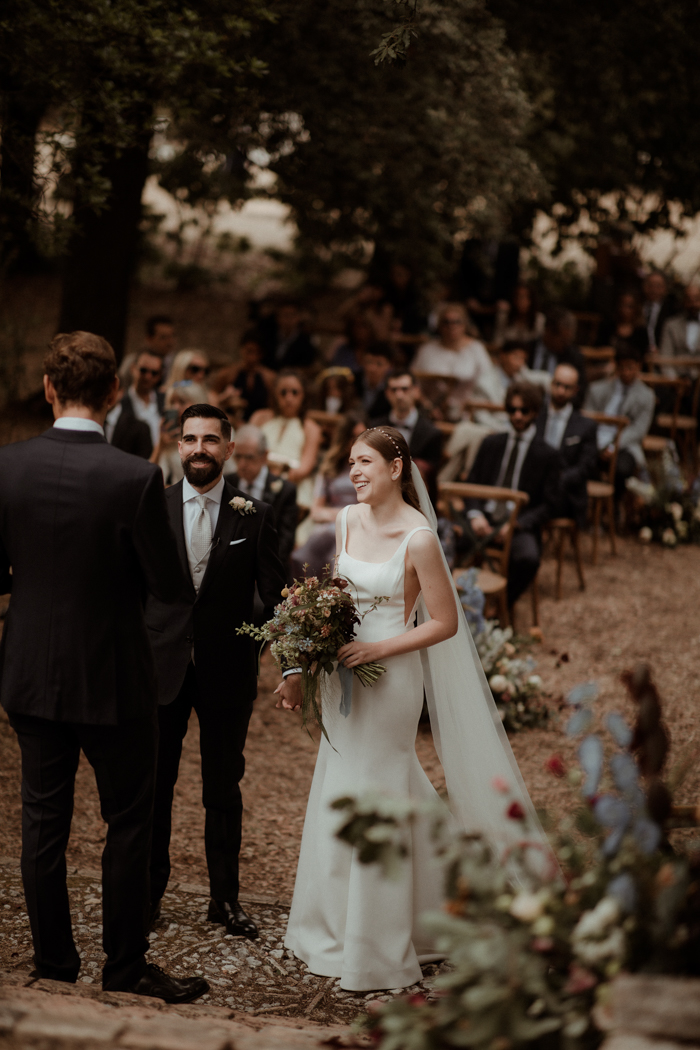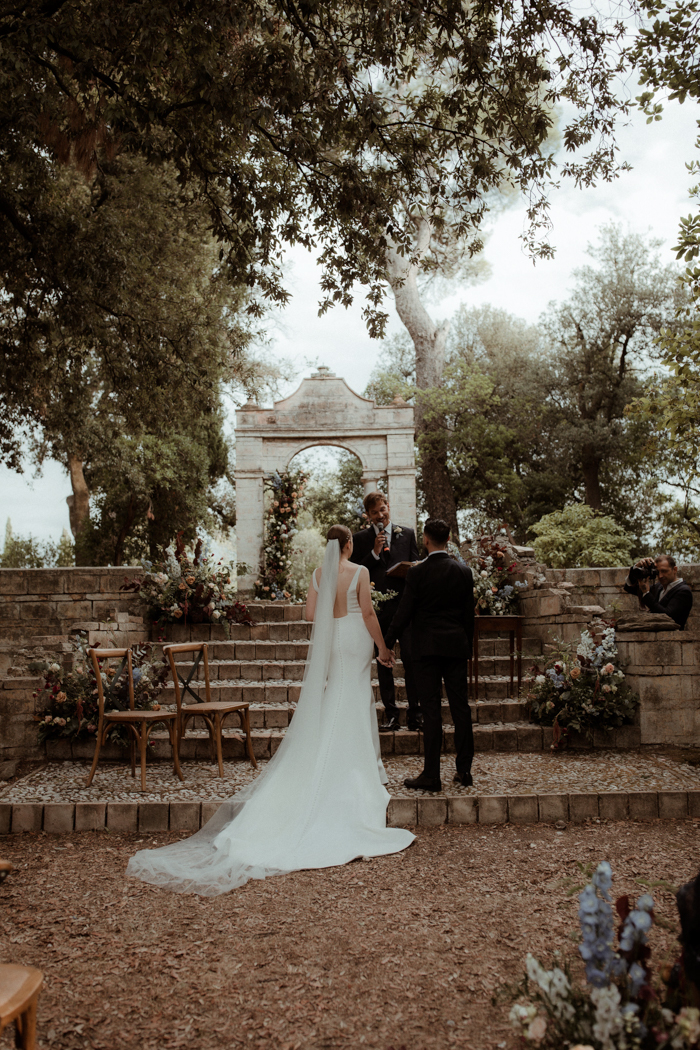 We live in Milan, so we planned our wedding in long distance. But because we chose our vendors carefully, collaboration and planning was seamless. Our team was perfect, they really brought our vision to life with their amazing talent and sensibility. It was a pleasure working with all of them and our marvelous wedding was the result of this chemistry. We are proud of all the people involved in this wedding, because they showed their love for us, despite the pandemic. They made everything more magical than we could ever expect.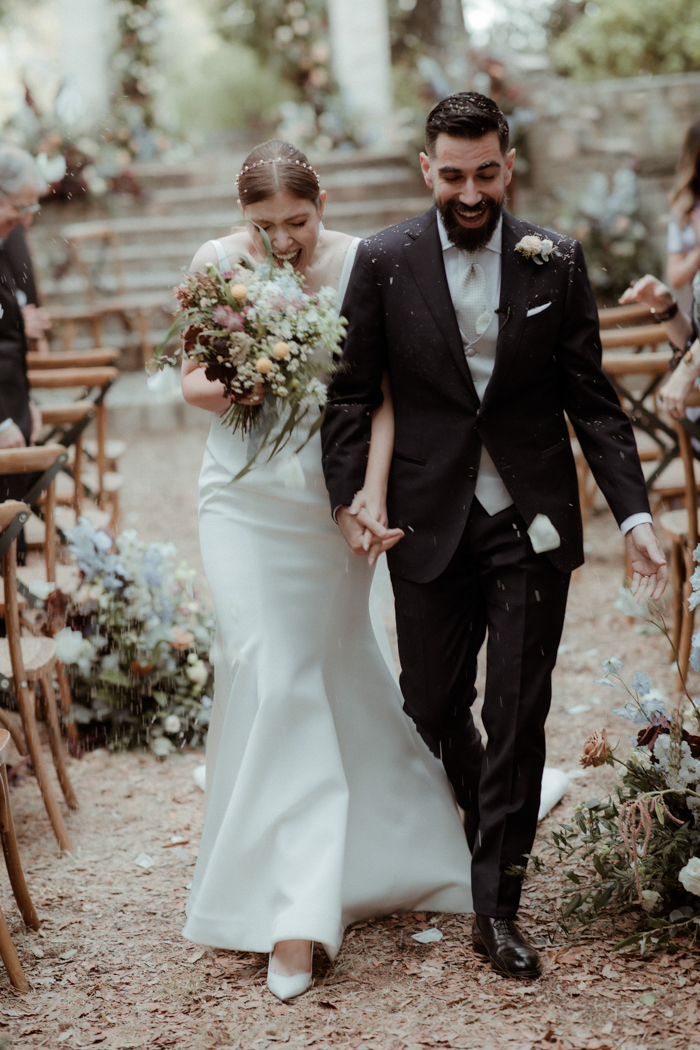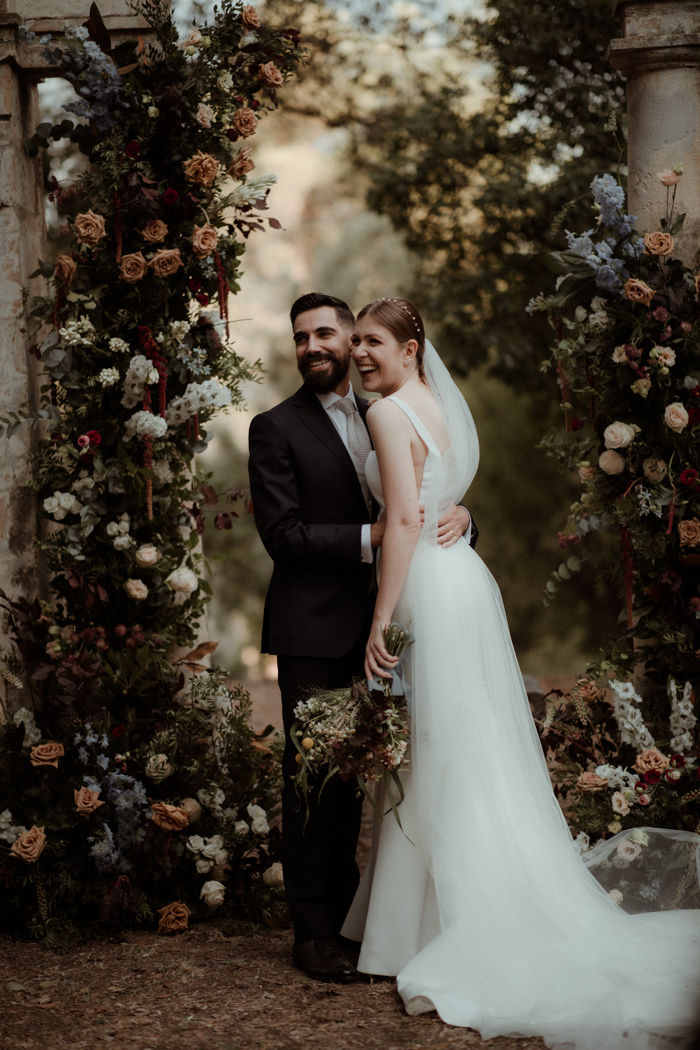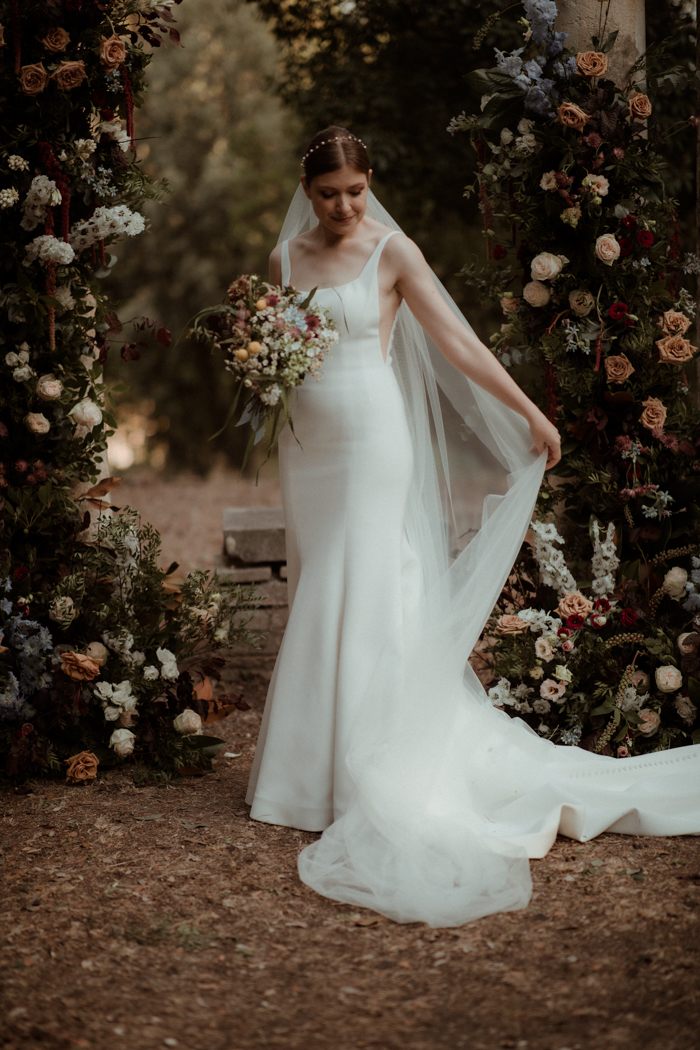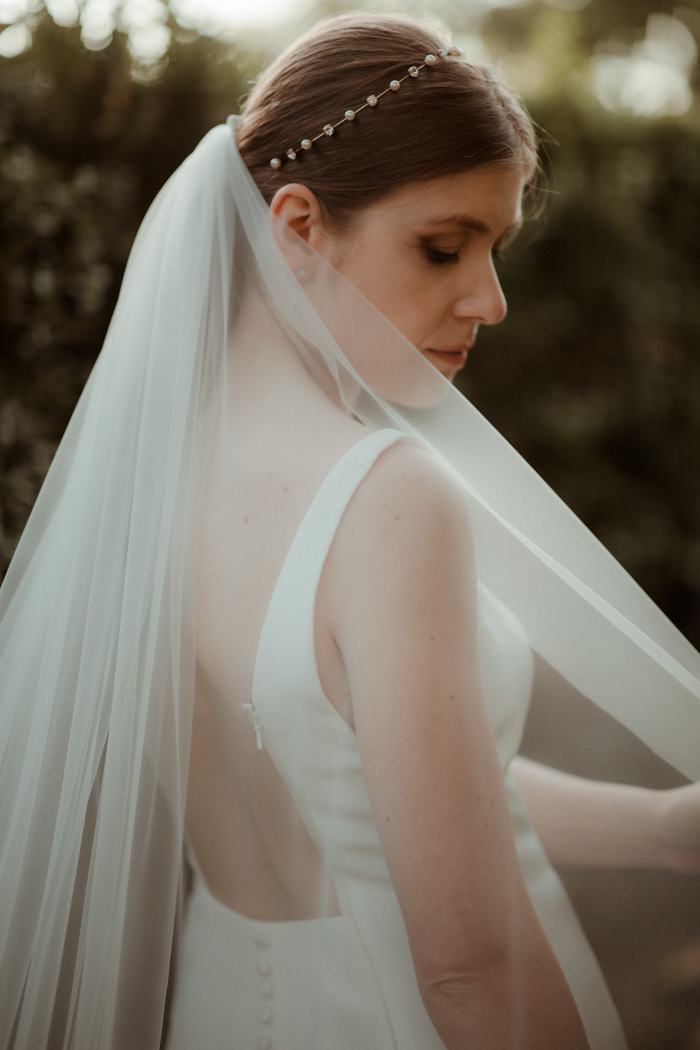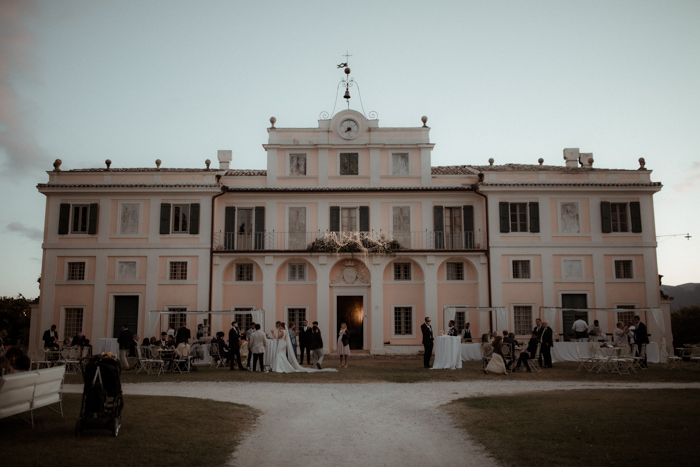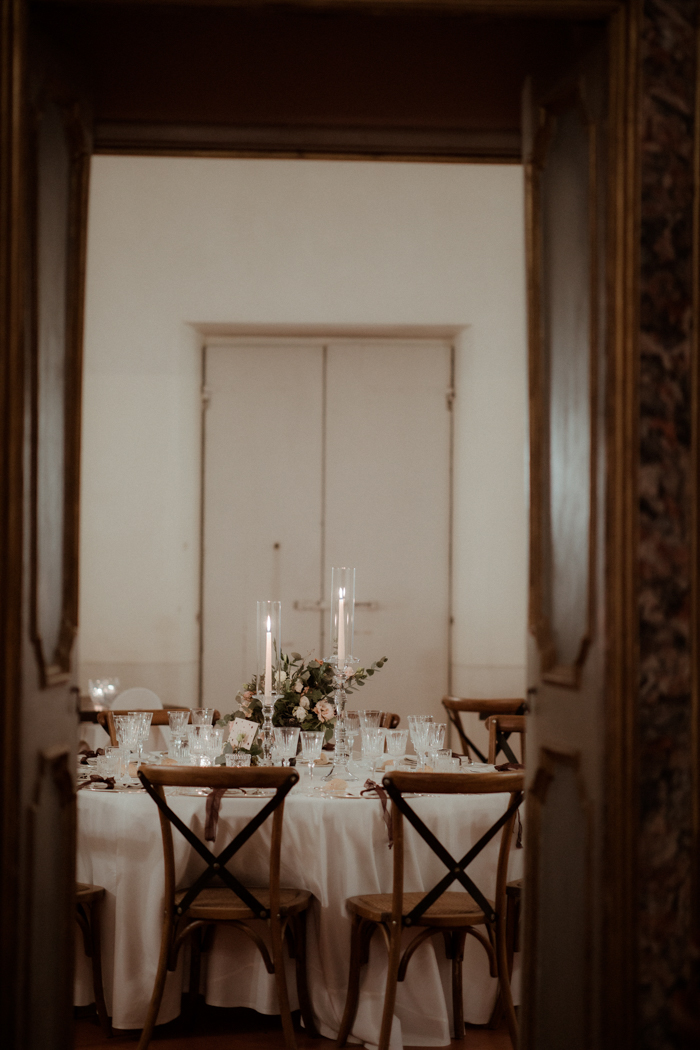 Opting For Charity Donations Instead Of Wedding Favors
Our main wedding favor was a donation to FAI, an Italian non-profit foundation with the aim of protecting and enhancing Italy's historical, artistic, and landscape heritage. We chose to allocate our donation to Villa Necchi Campiglio in Milan. Also, we gave each of our guests ancient small books with heartfelt written messages to show our gratitude for their presence.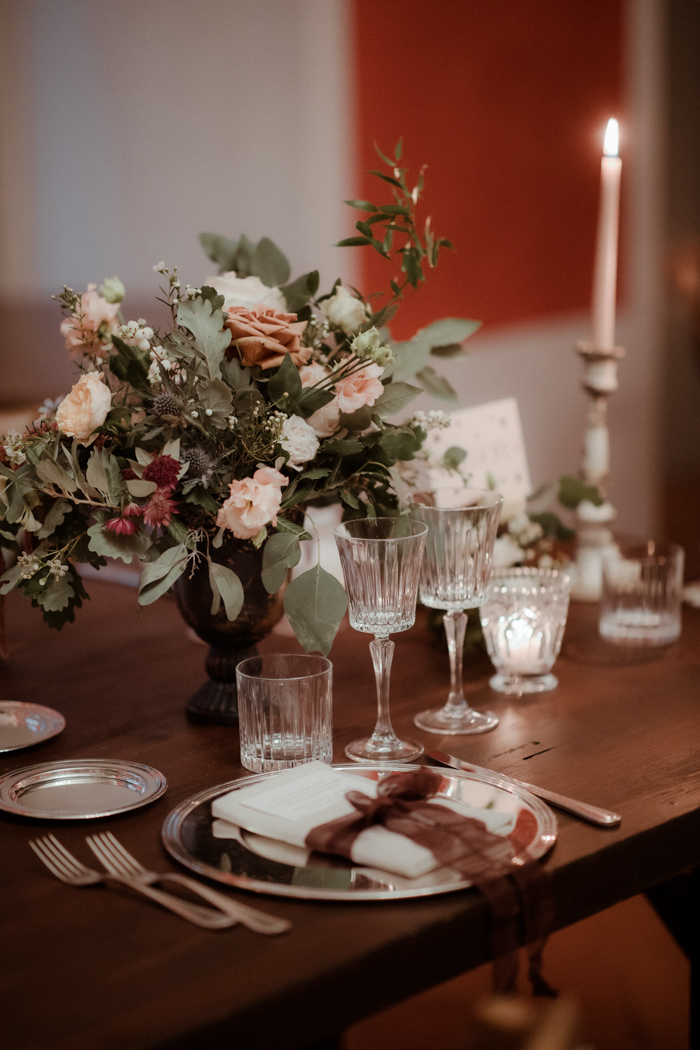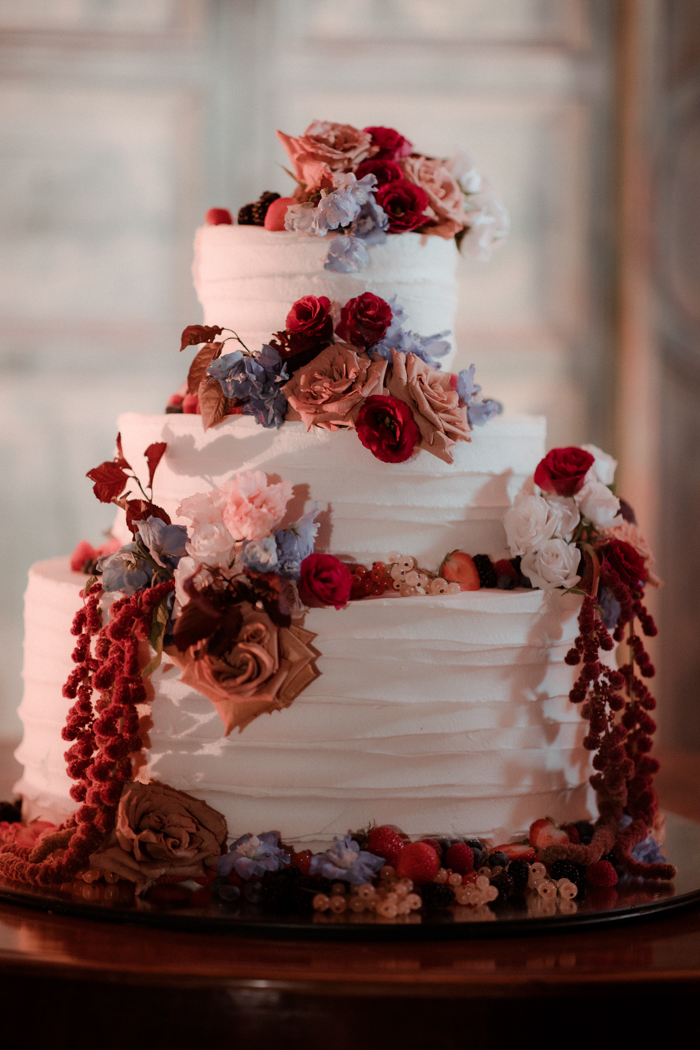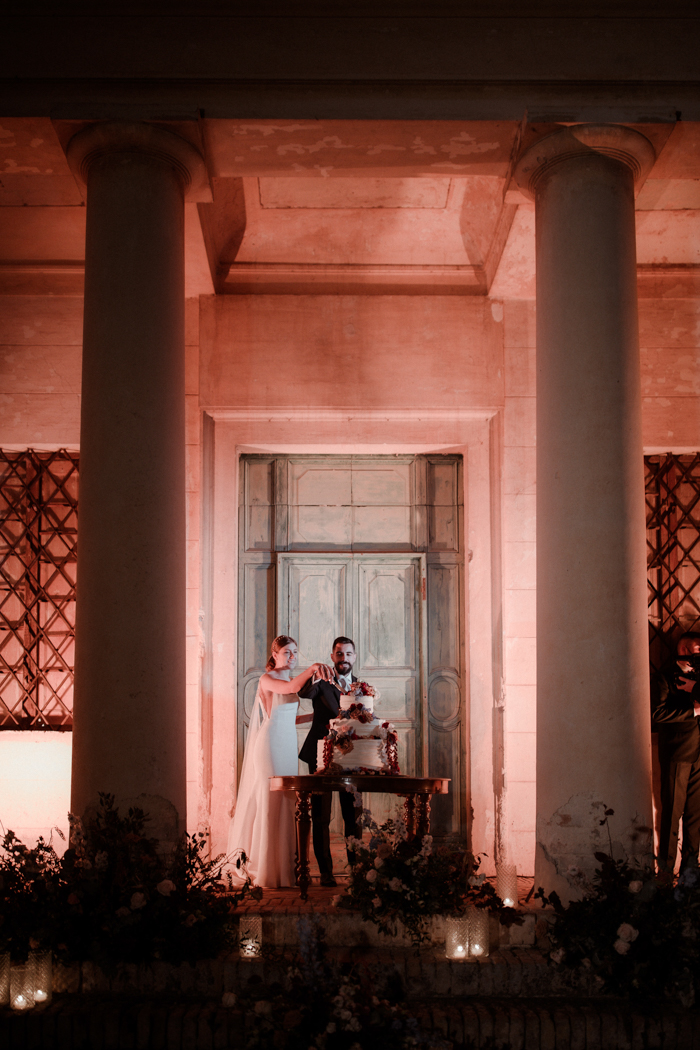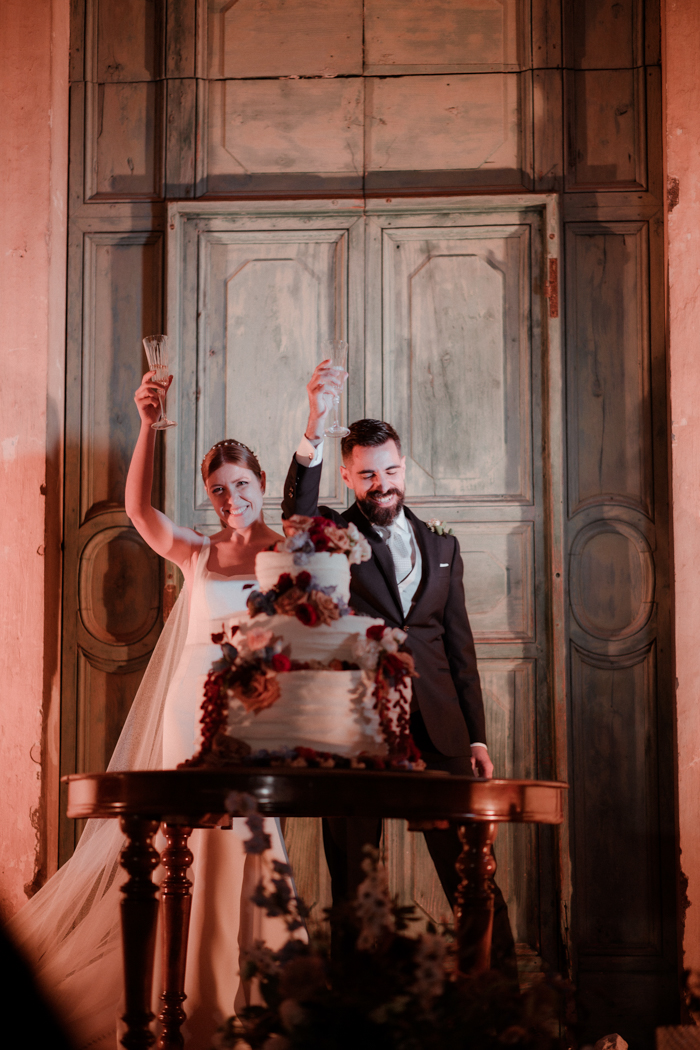 Congratulations to Ilaria and Claudio on their magically romantic Villa Pianciani micro wedding. And thank you to Junebug vendors Andrea & Federica for capturing this beautiful day and sharing it with us. To see much more of their talent, check out their profile in our directory of top-notch photographers from around the world!
Just like Ilaria and Claudio, choosing a venue that's a true representation of who you are beautifully sets the tone to your special day. Whether it's an elegant ballroom, a cozy courtyard, or an exotic location, it's really important to know what feels authentic to you two. Nothing is more beautiful than a wedding that lets the couple's love story speak for itself.