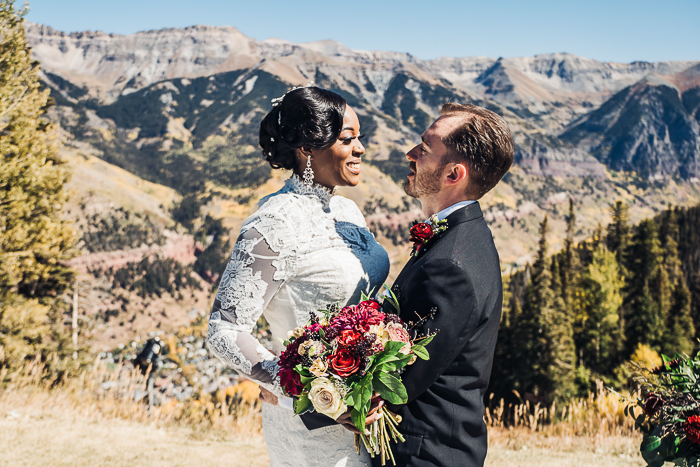 After drooling over San Sophia Overlook for years, Dee got the day of her dreams when she married Joe at their intimate Telluride wedding. With the help of planner Elevation Weddings and Events, the couple hosted a romantic ceremony with sweeping mountain views and minimal decor. They moved the party inside for a cozy reception featuring greenery and floral arrangements from Dahlia Floral Design and four different wedding cakes from Fig and Bloom Cakes. Now that's our favorite kind of party!
Not only did photographers Jason and Daris capture the elegant day beautifully, but we also love what they had to say about the couple.
Jason and Daris Photocinema Love This Couple
At first impression, you might think Dee and Joe are an unlikely pair, but when you get to know them, you find they are a perfect match. Dee is such a lively person who easily connects with all kinds of people. Joe is super observant, insightful, and will catch you off guard with a well-timed joke. They are both incredibly kind, caring, and empathetic people. Anyone can tell right away that they are meant for each other.
Their wedding day was one for the books! Anticipation and excitement were in the air, especially as we drove off-road up to the top of the mountain with Dee egging us on while we bounced off the switchbacks! The ceremony at the top of San Sophia Overlook was perfect in every way, as they said their vows above Telluride.
The Couple:
Dee and Joe
The Wedding:
San Sophia Overlook, Telluride Ski Resort, Colorado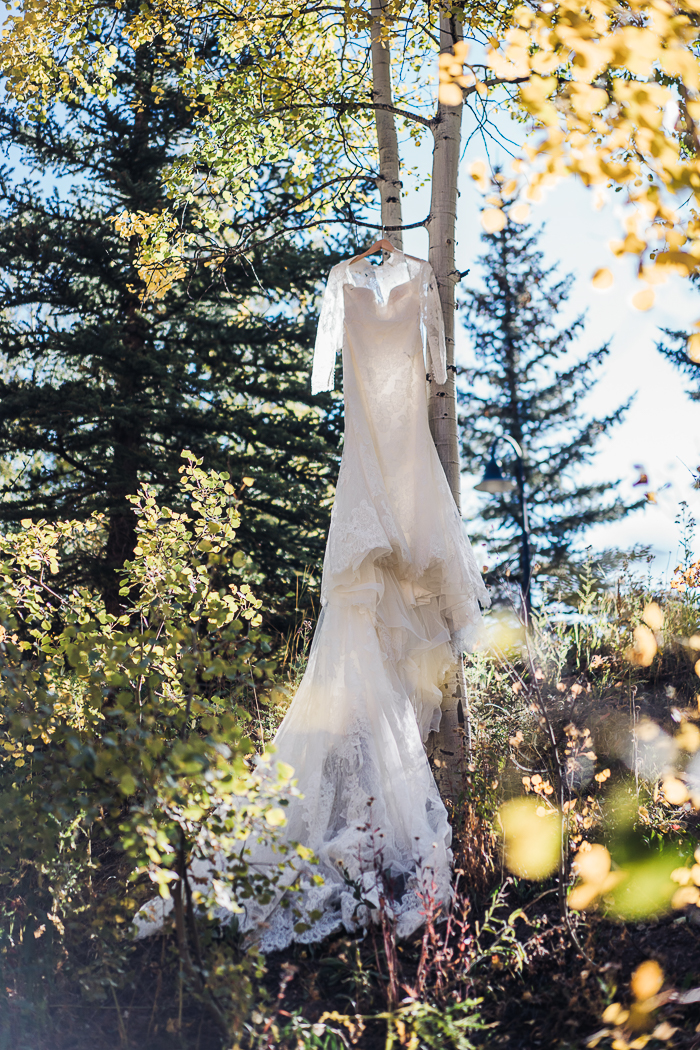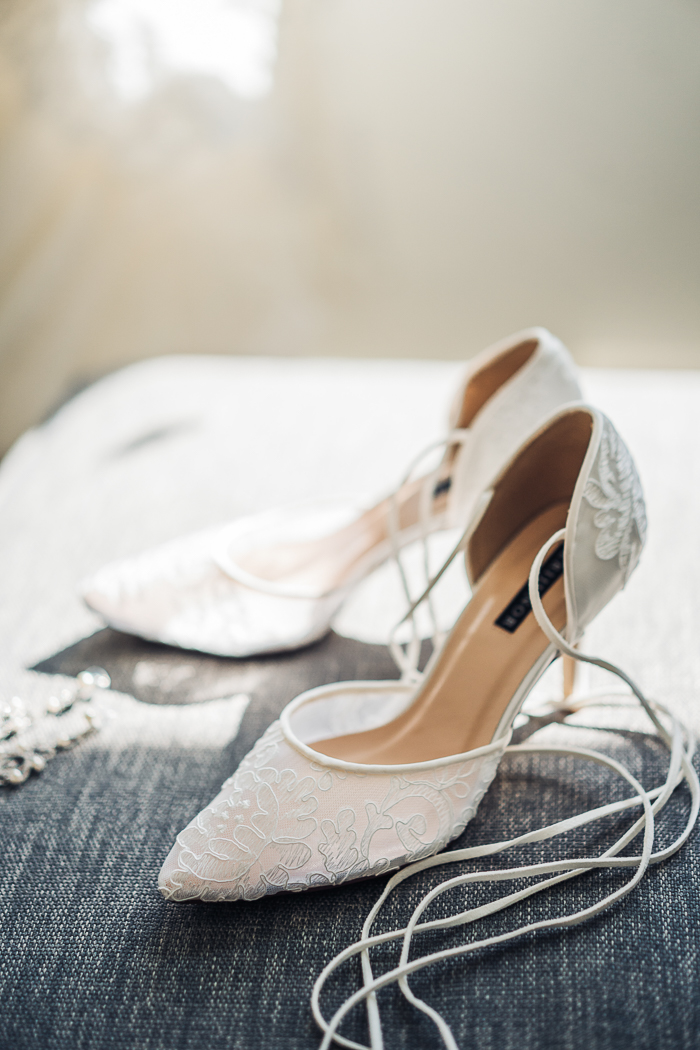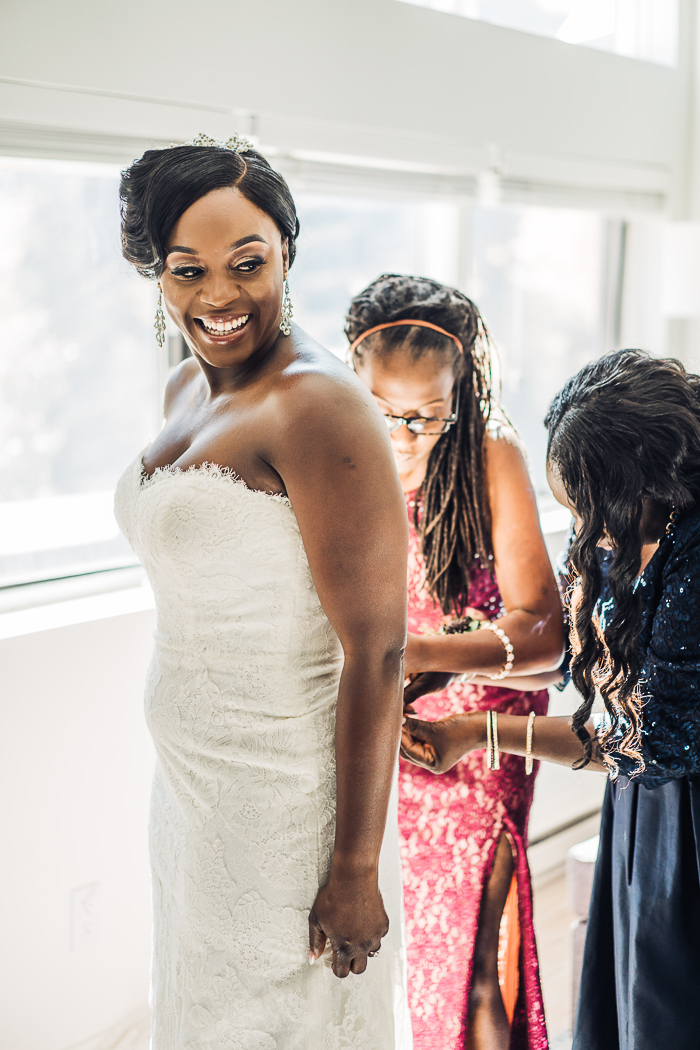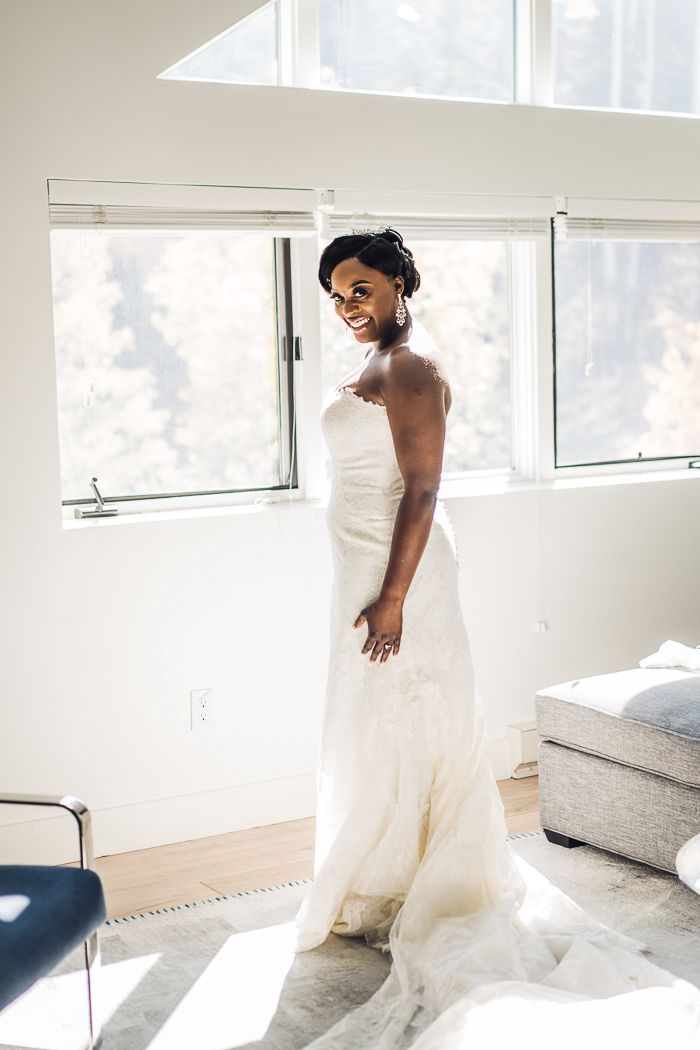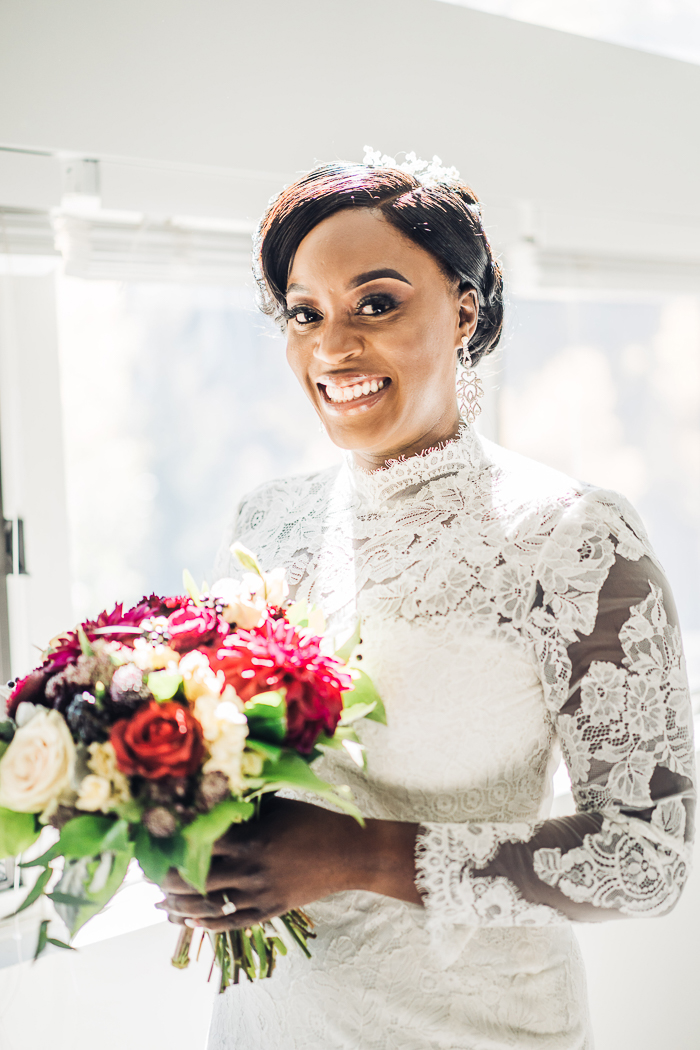 The Pronovias Gown
I always knew I wanted a lace dress. My dream designer was Pronovias but I didn't want to pay an outrageous amount for a dress. Never in a million years did I think I would find my exact dress during a random sample sale with my mother-in-law. I went to Emma & Grace after work and tried on three dresses–not knowing my third option was a Pronovias dress. The first one was a hard no, and the second one could have easily been my wedding gown. Then, I tried on the last one and the rest is history. It was the perfect fit, design, and style. When I saw the label and price I couldn't believe it. I'd found my dress.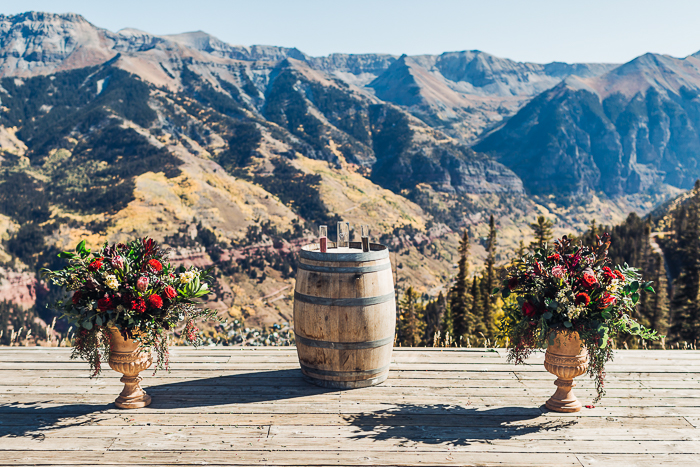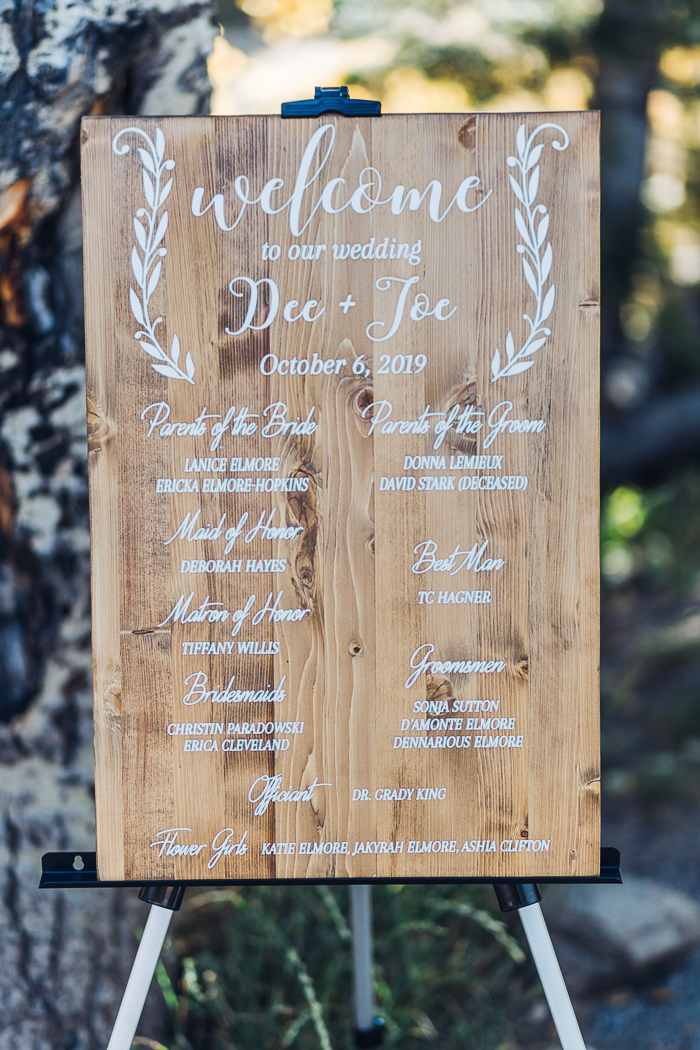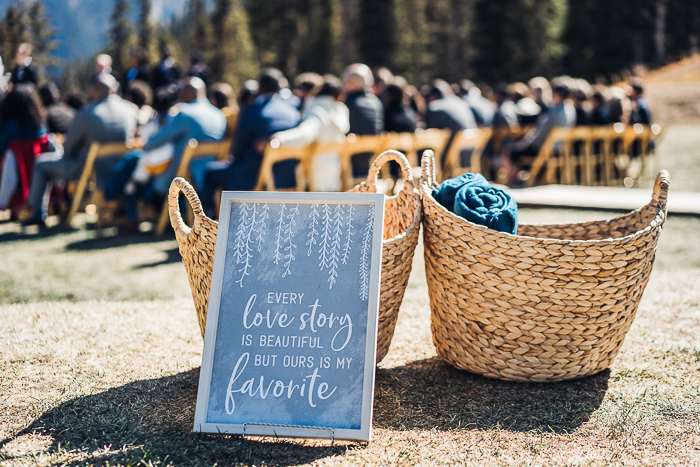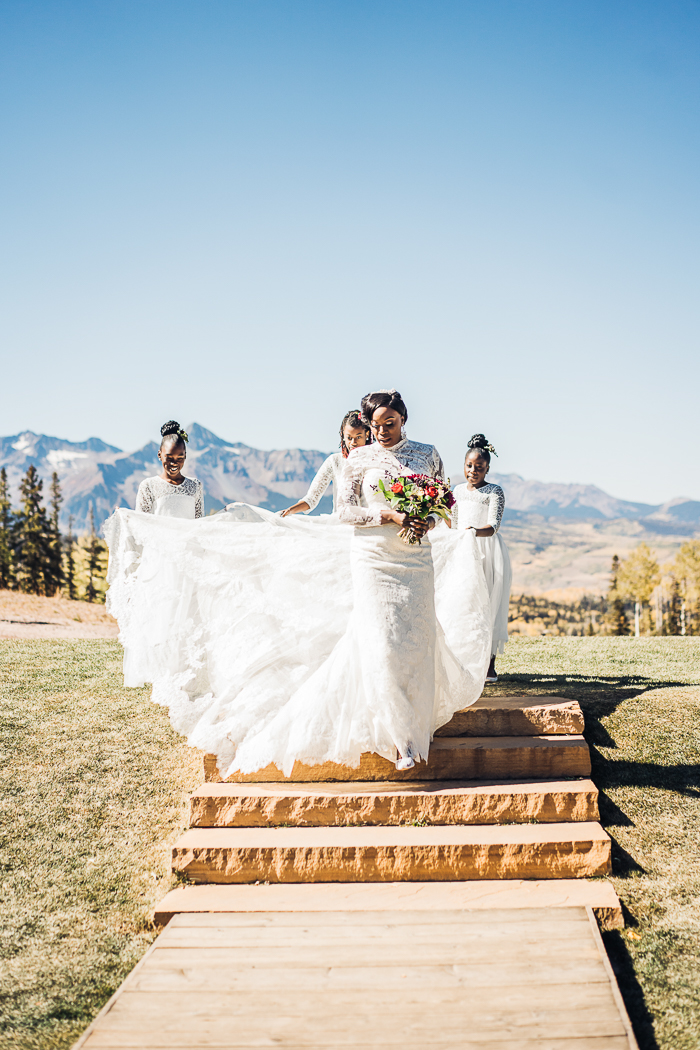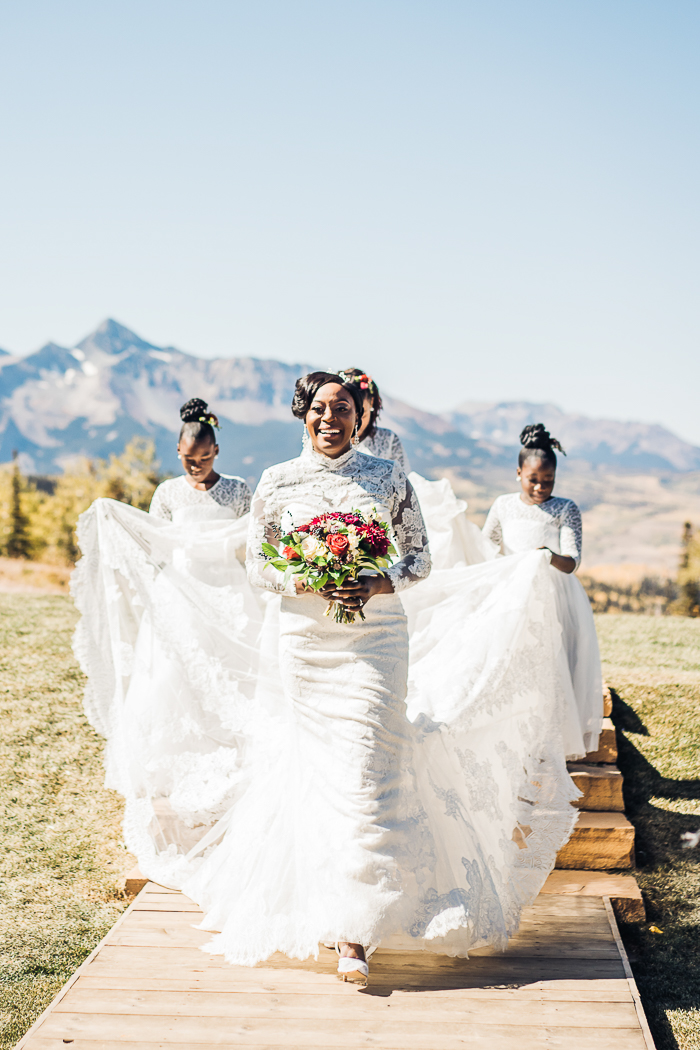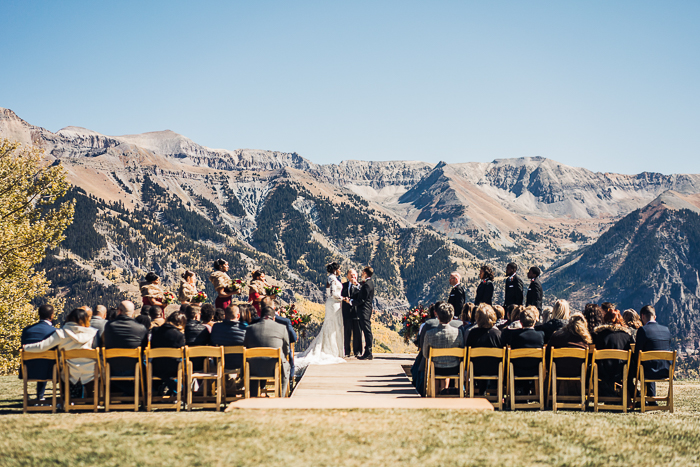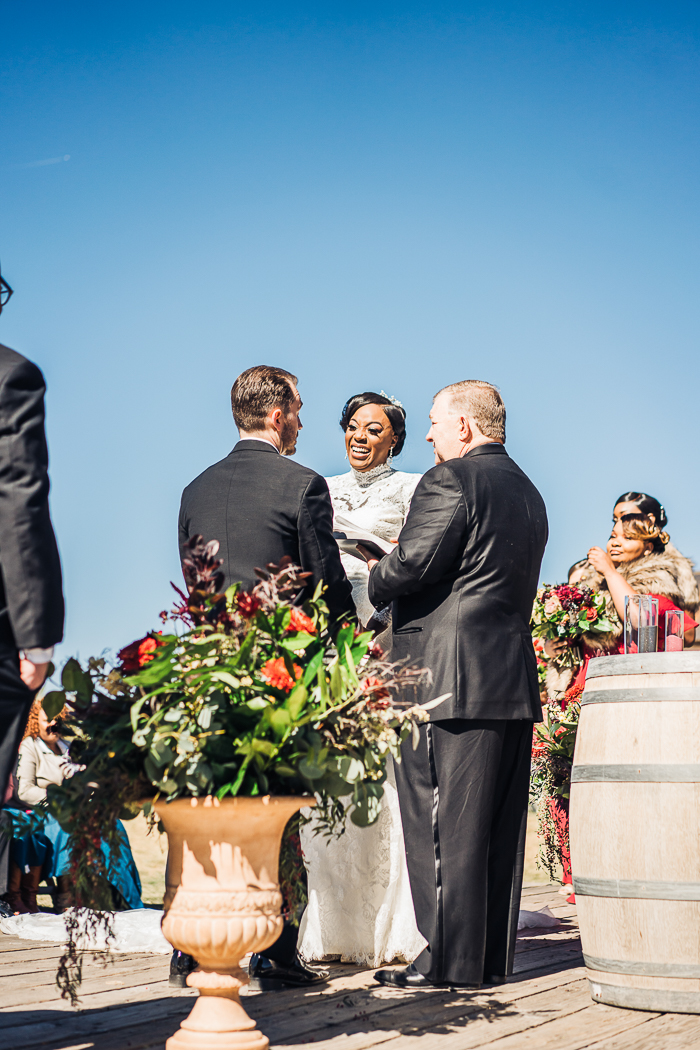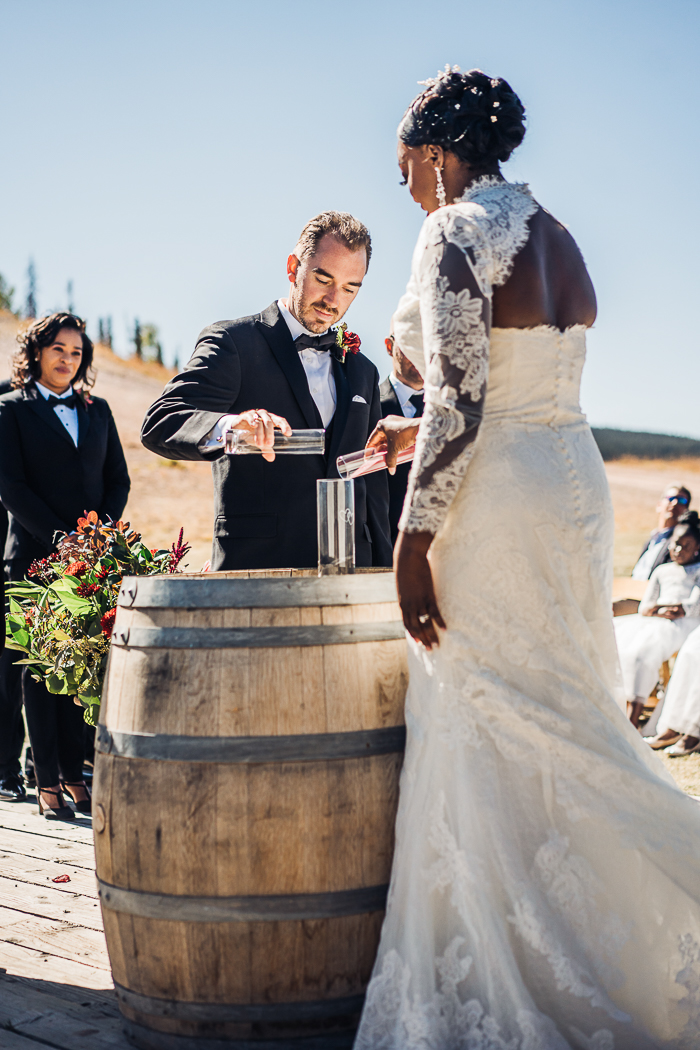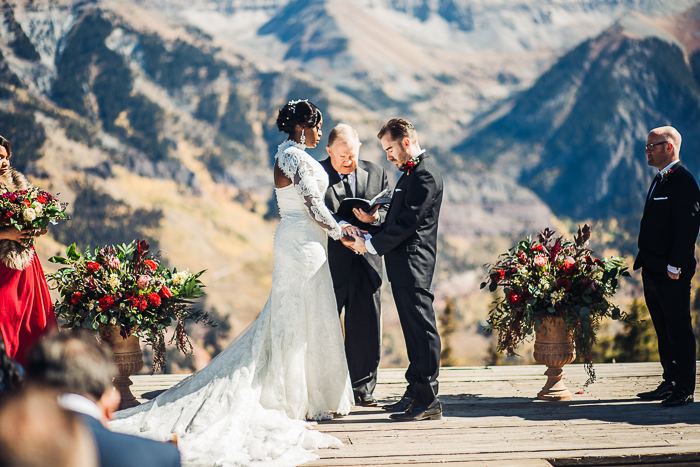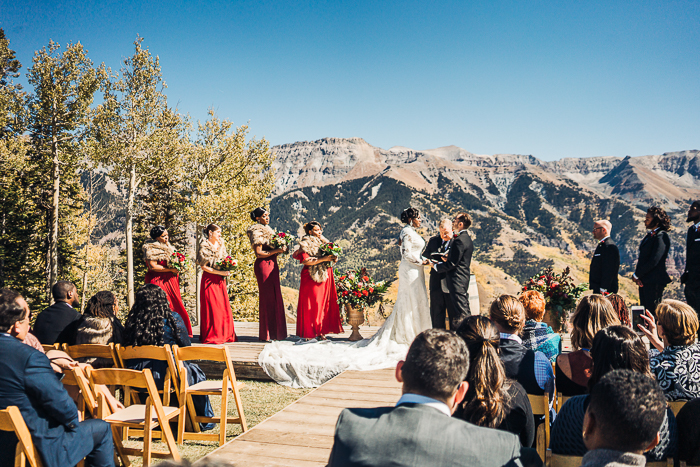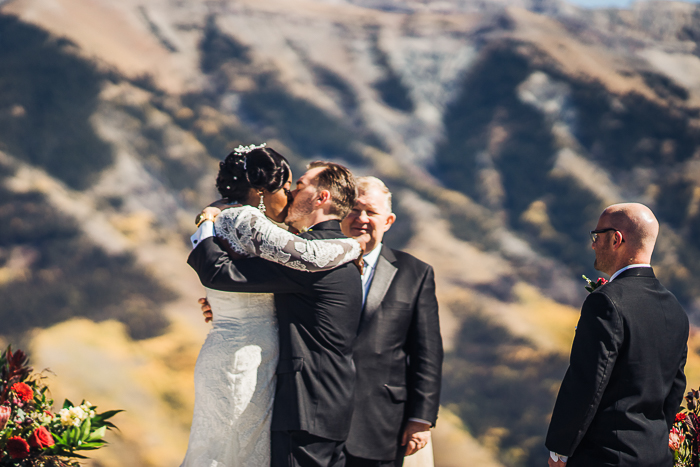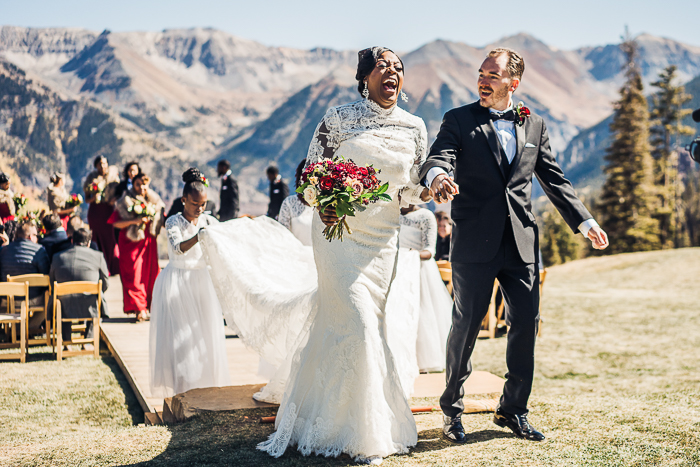 Intimate Telluride Wedding Vibes
I wanted an intimate feel with a touch of class. Generally, I prefer simplicity versus trendy. As for the design, I relied heavily on the vendors for their opinions. I trusted my wedding planner, florist, and event coordinator to finalize my dream wedding. I've been in love with San Sophia Overlook since 2015 when I saw it on Instagram. I'm a huge fan of mountain top weddings. And, our first date was a 14er, so this was full circle for us.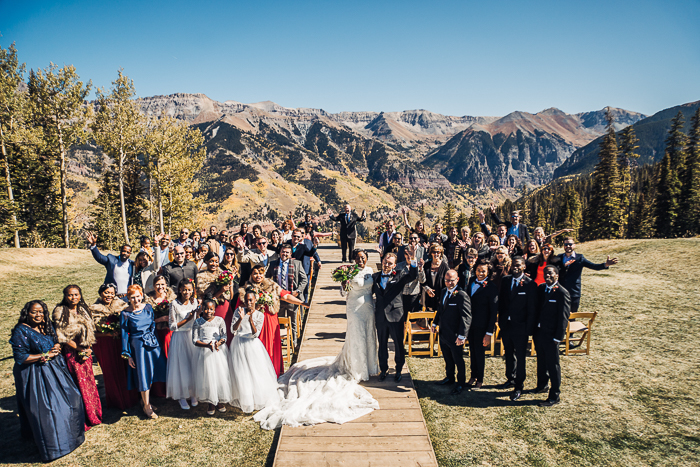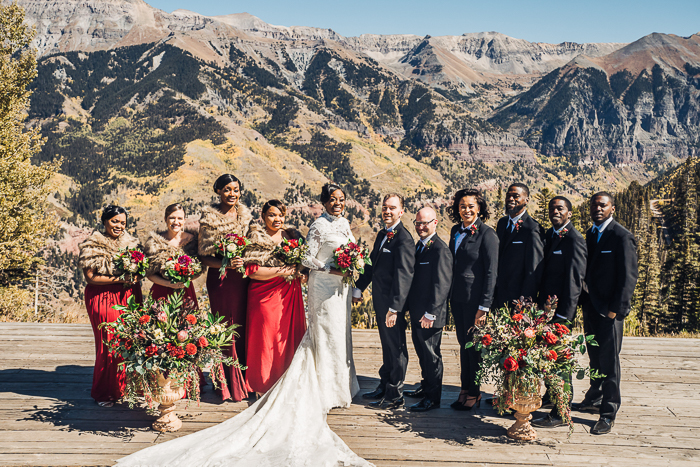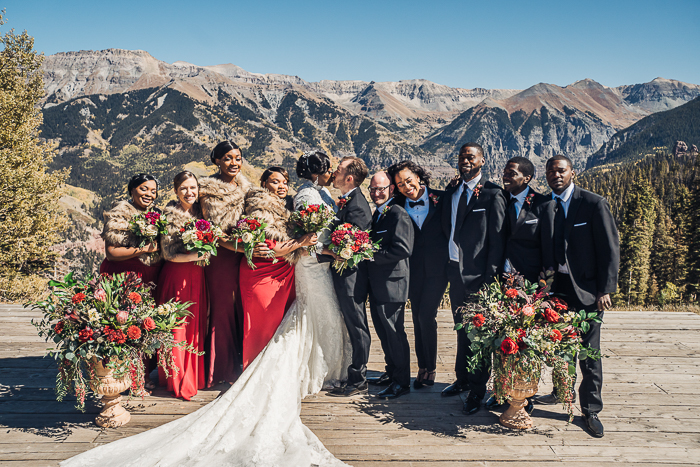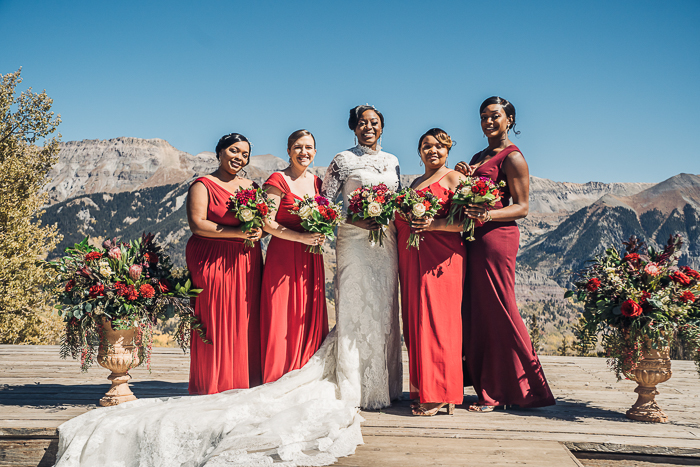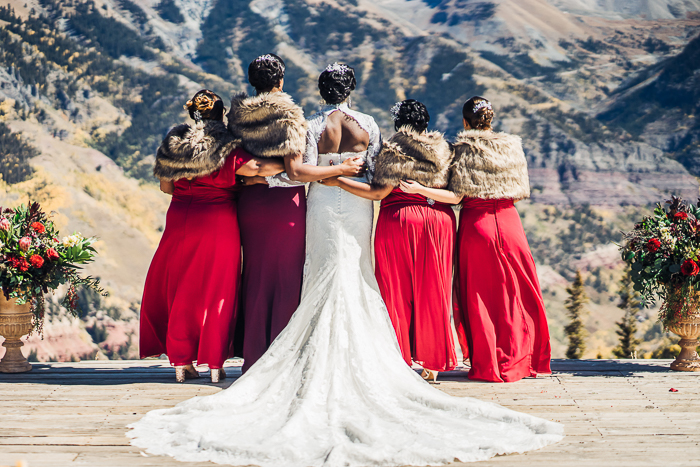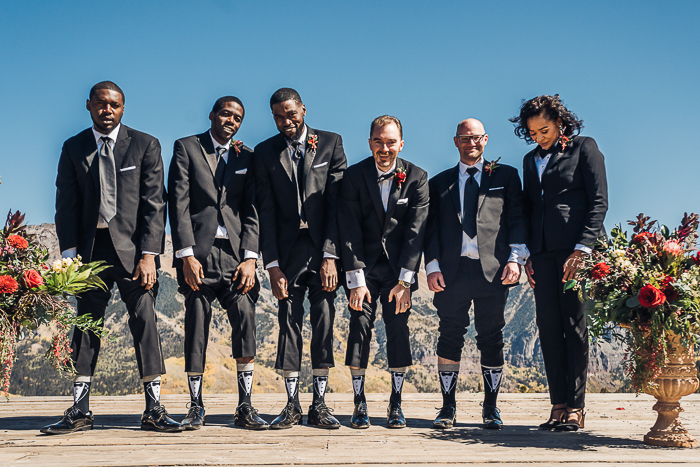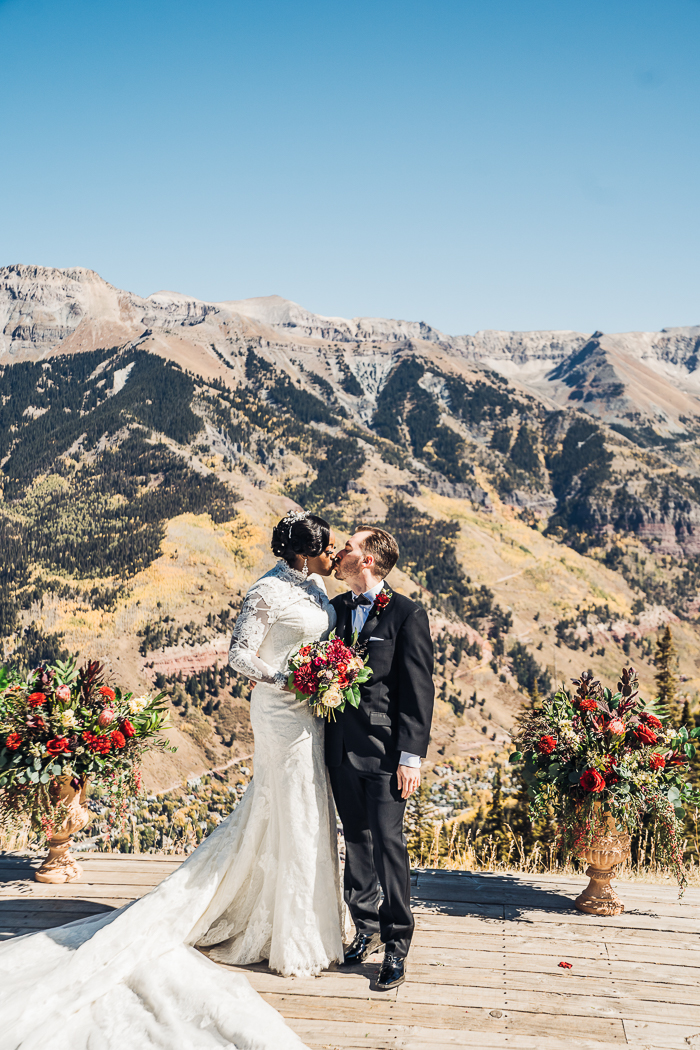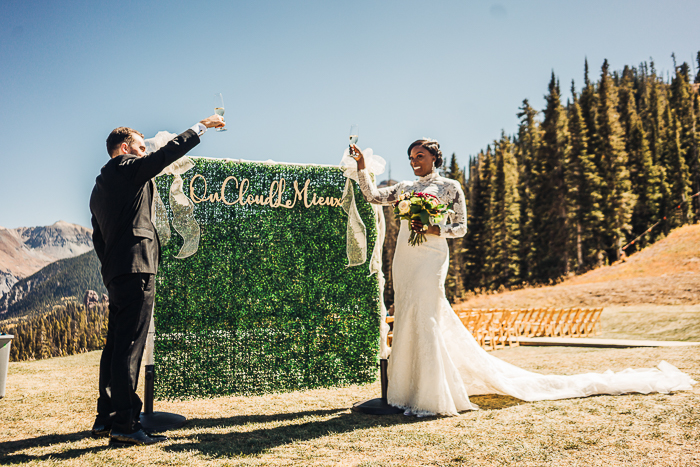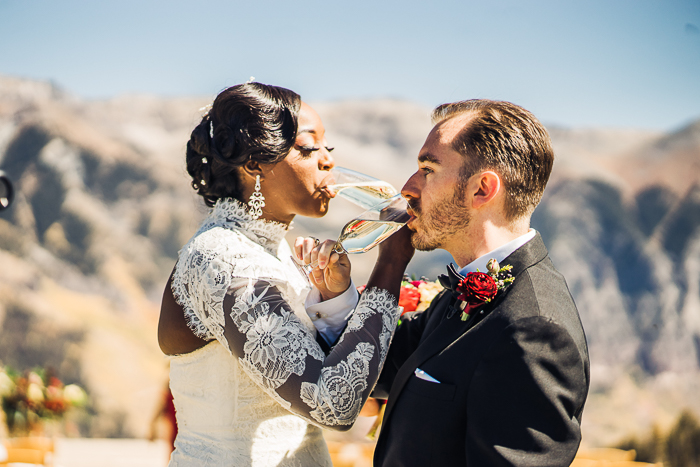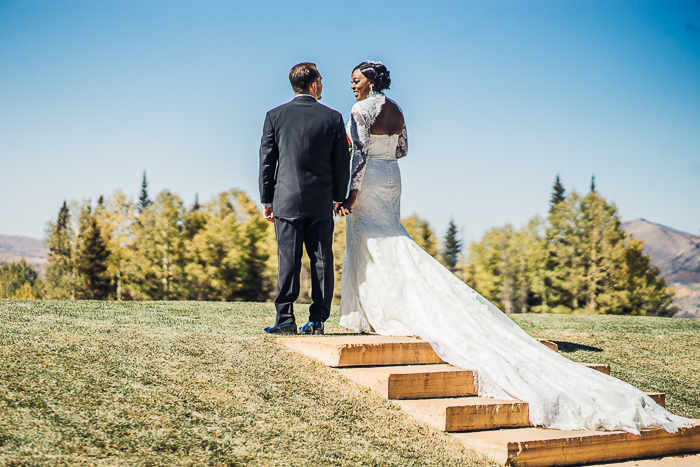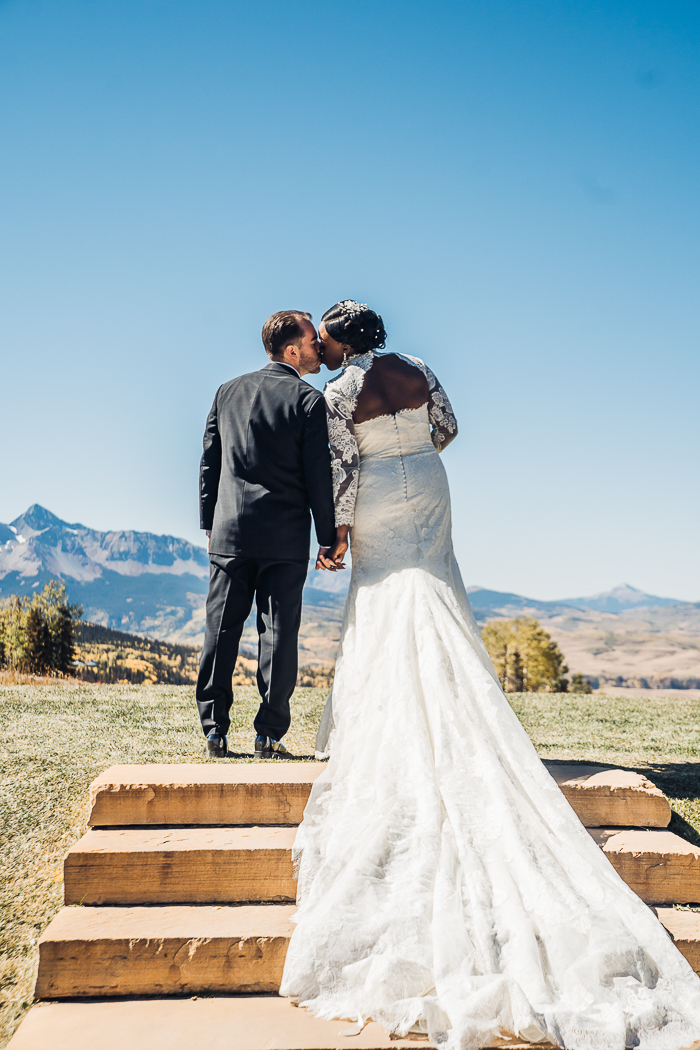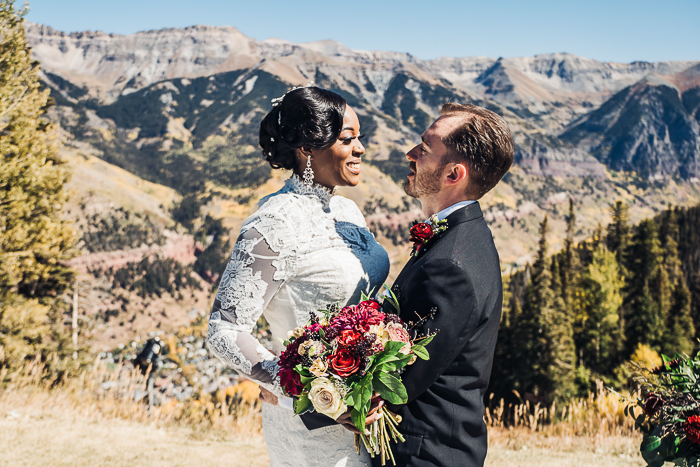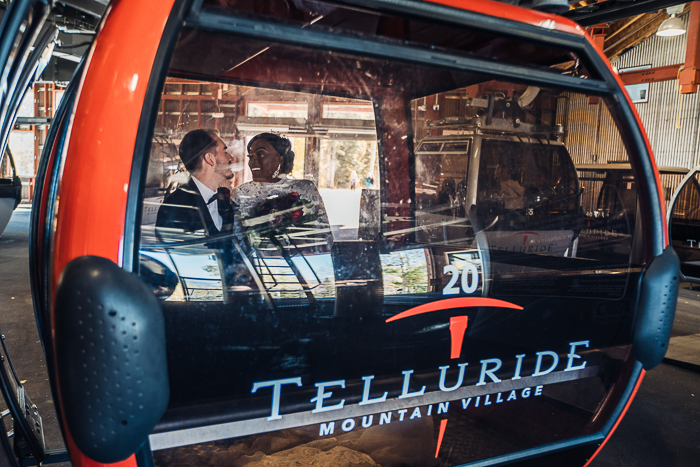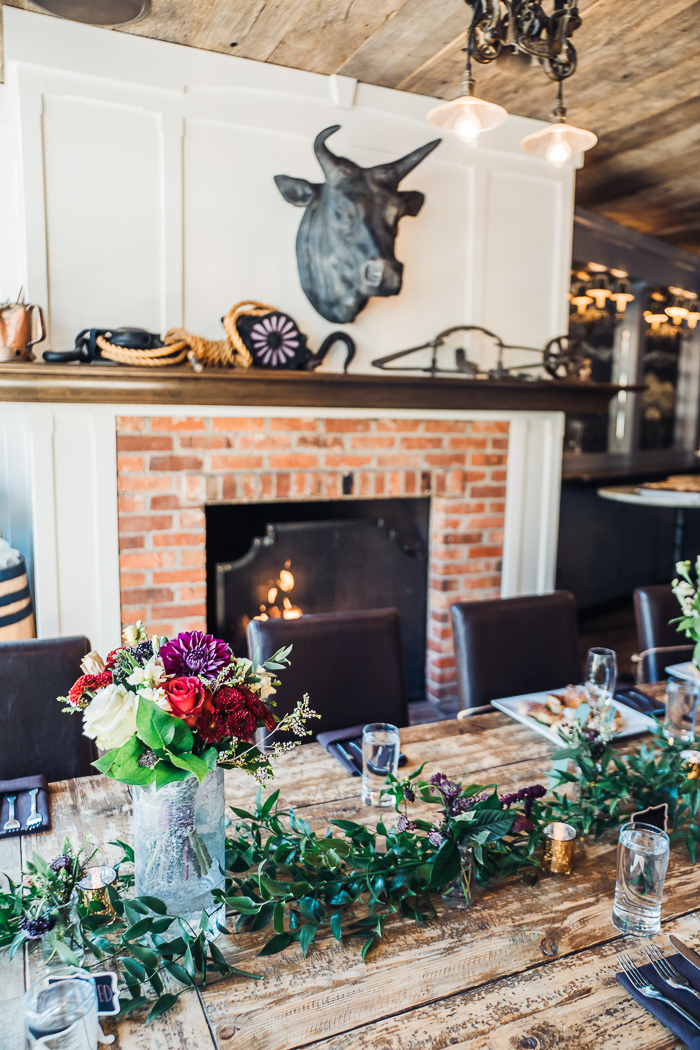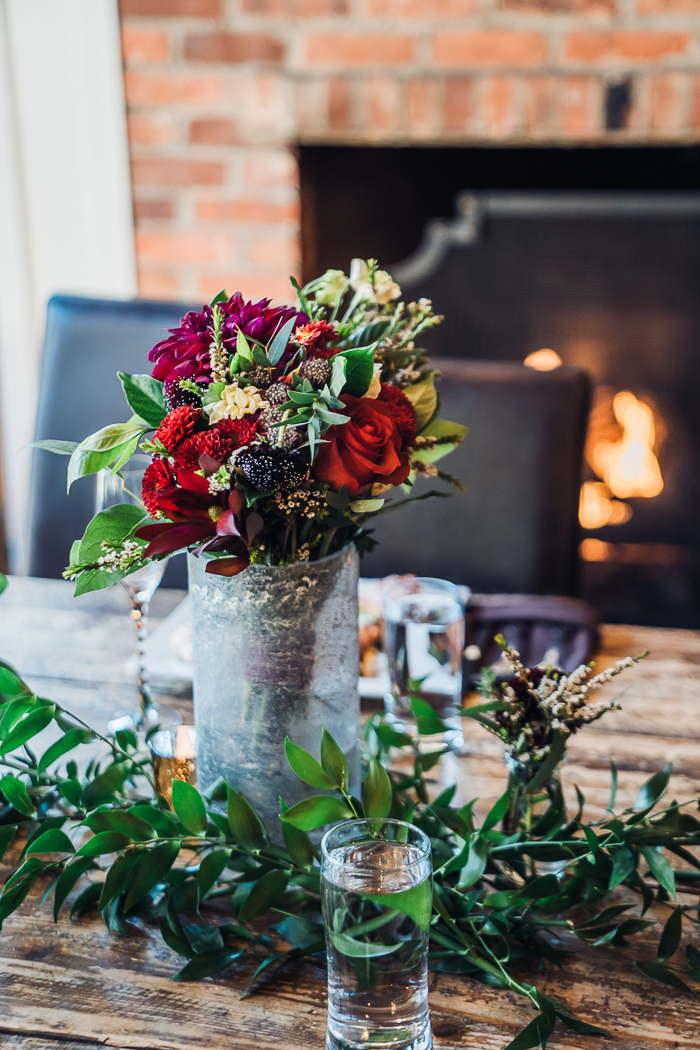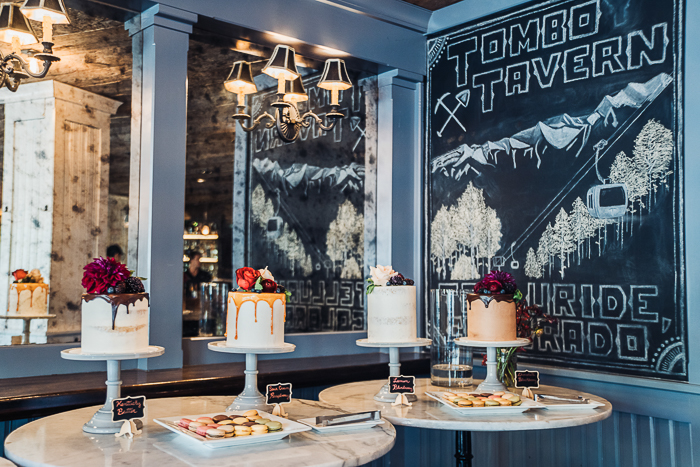 A Wedding Surprise For The Bride
I had no idea where San Sophia was located. We paid our deposit without ever seeing the location. We were pleasantly surprised to find out Telluride was six hours from Denver. Given that I was a new transplant, I had no idea and thought it was only a short two hours away. However, I wouldn't change a thing. The scenic drive was worth it.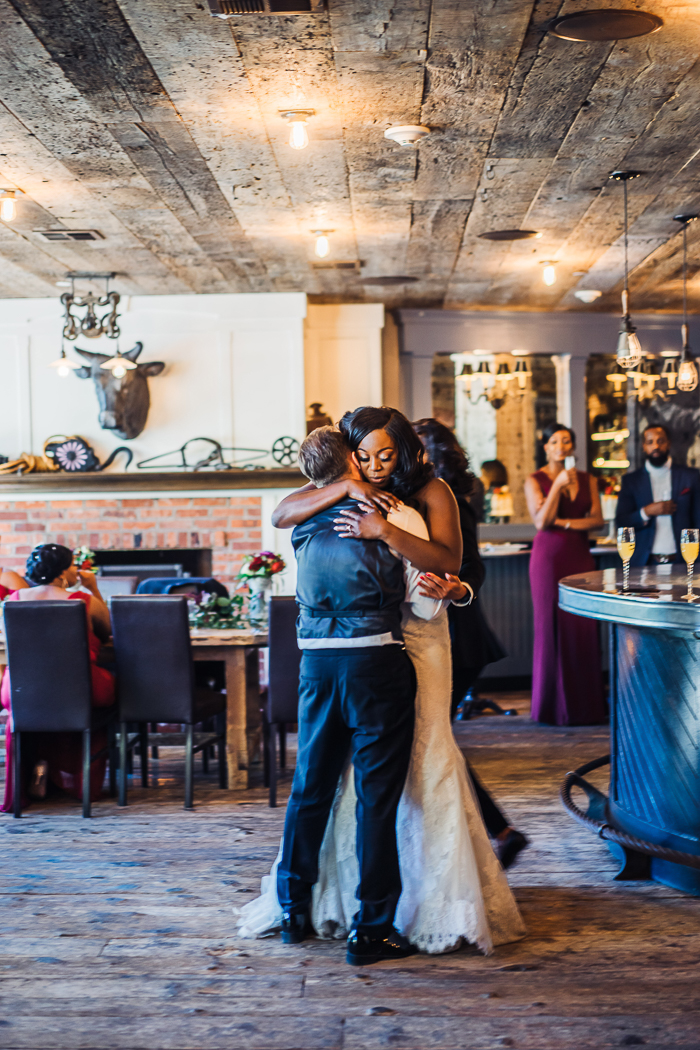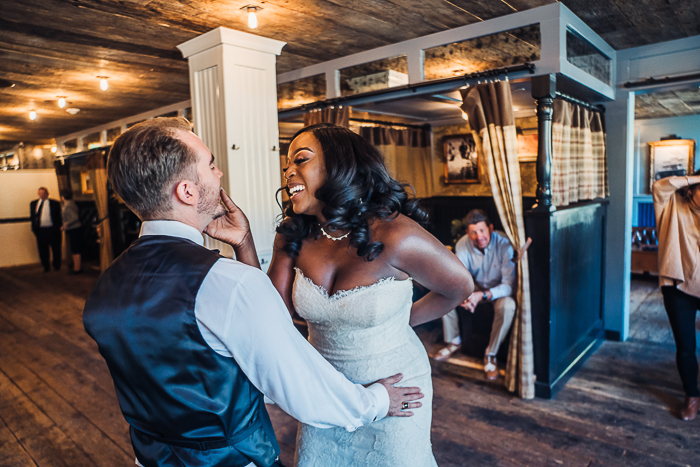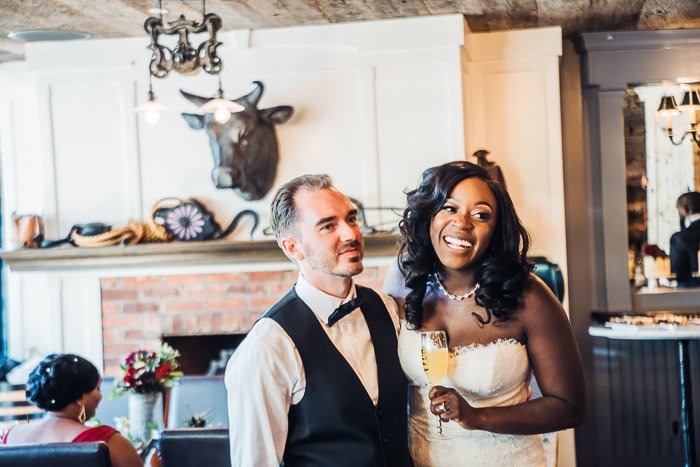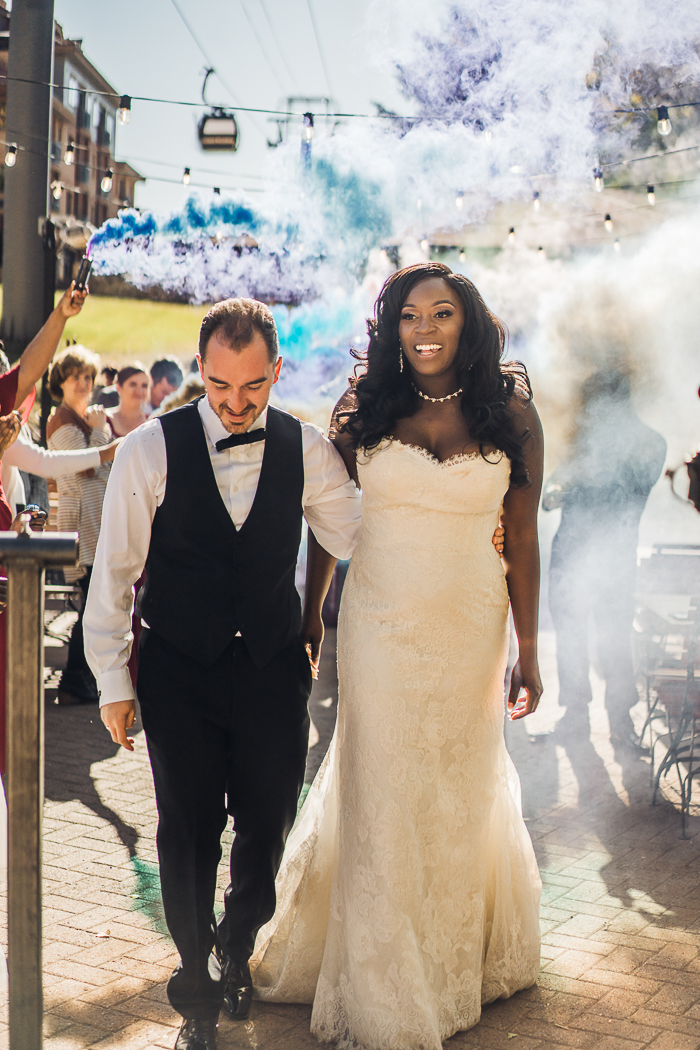 Congratulations again to Dee and Joe on their intimate Telluride wedding! We're so glad that Jason and Daris Photocinema shared their special day with us. If you're planning your own fall affair–and you love Dee's long-sleeve Pronovias gown as much as we do–check out our favorite long-sleeve wedding dresses that are perfect for fall or winter!