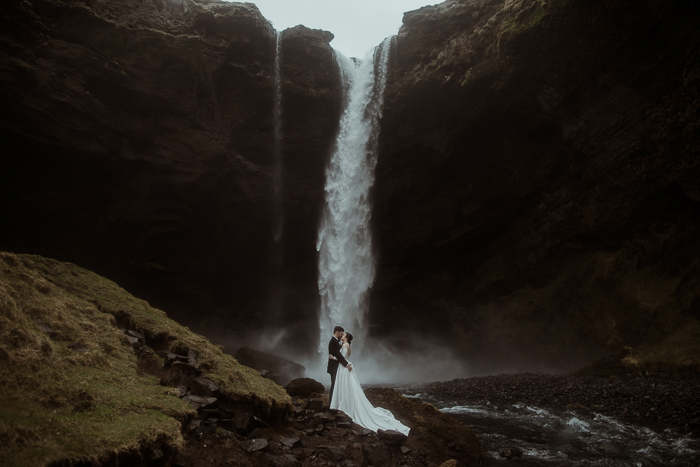 Jennifer and Jacob made the exciting decision to have an Iceland destination wedding, hoping to bring their loved ones from all over the United States together. The couple had a clear vision in mind: to create a warm and romantic atmosphere, but they needed help figuring out how to bring it to life. Luckily, they had the support of an experienced and trusted team of vendors, and with their guidance, everything fell into place beautifully.
While browsing their photographer's portfolio, the pair accidentally stumbled across their dream ceremony venue. The cliffside location with panoramic coastal views stole their hearts, and they couldn't resist exchanging their vows. To complete the romantic vibe, they focused on ground florals. Their talented florist worked their magic for their restaurant reception, transforming the space with lush floral arrangements, black and gold settings, taper candles, and enchanting greenery installations.
Their Iceland destination wedding was a true masterpiece, with stunning portraits against misty waterfalls and otherworldly landscapes. Luckily, talented Junebug member Jane Iskra expertly captured all the precious moments. If you're contemplating the idea of forgoing a big wedding and having a smaller celebration in your dream city or country, this is the inspiration you've been waiting for.
The Couple:
Jennifer and Jacob
The Wedding:
Matur og Drykkur, Reykjavík, Iceland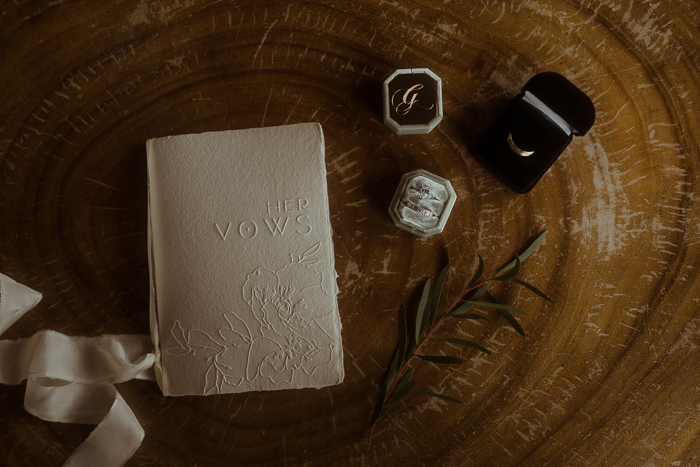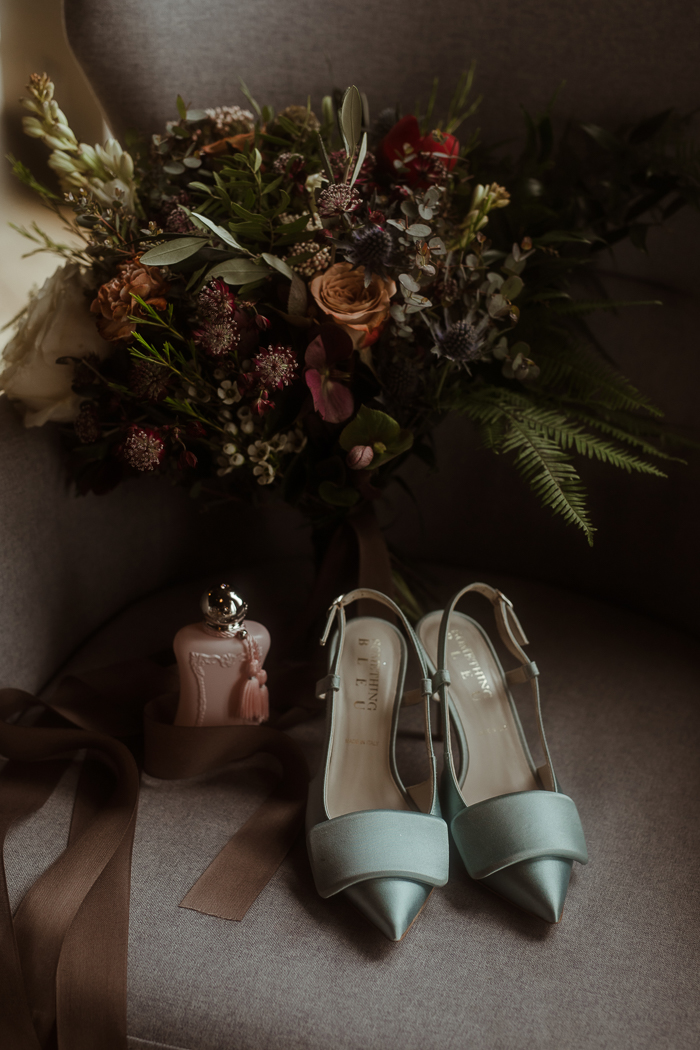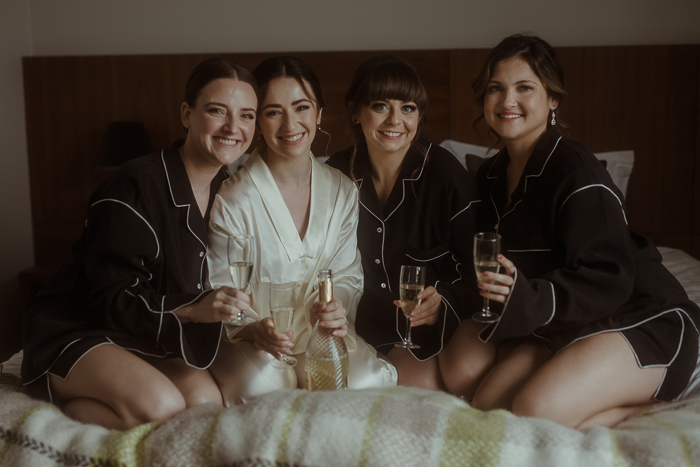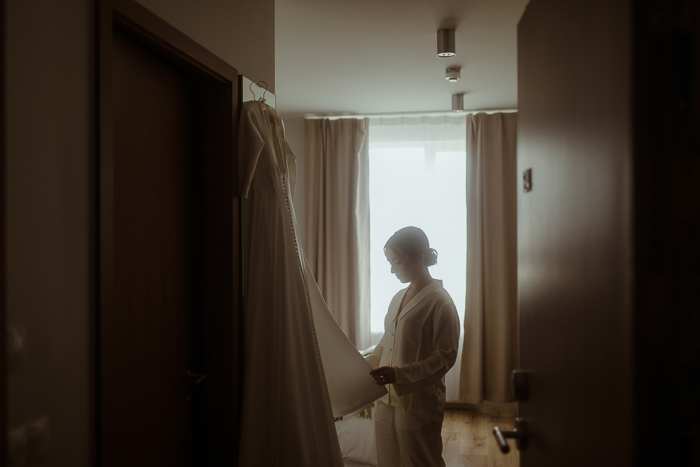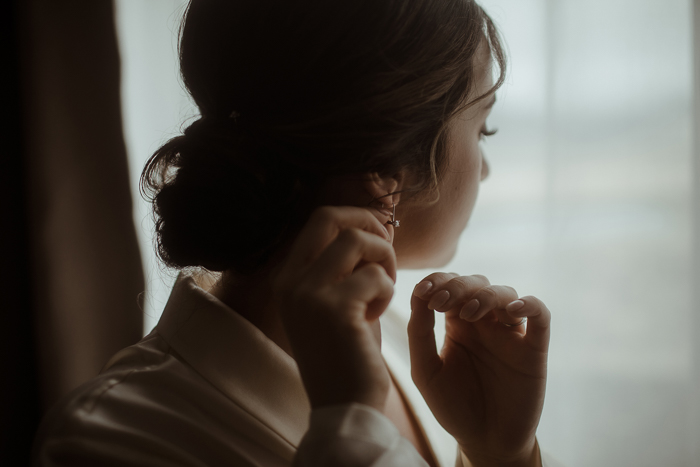 The Key Role Of Their Wedding Stylist In Their Iceland Destination Wedding
Because we had a destination wedding and a smaller wedding party, we wanted the overall feeling to be quite cozy. We had a general idea of what style we liked and how we wanted the wedding day to feel, but we needed help conceptualizing those ideas further. Our fantastic planner heard our cries for help and pointed us toward hiring a wedding stylist. Our ideas fully evolved when we hired Wonderlust Events. I remember feeling a weight lifted off my shoulders after our first meeting with her and later receiving the first mood board from her. We said, "Yep, she totally nailed it."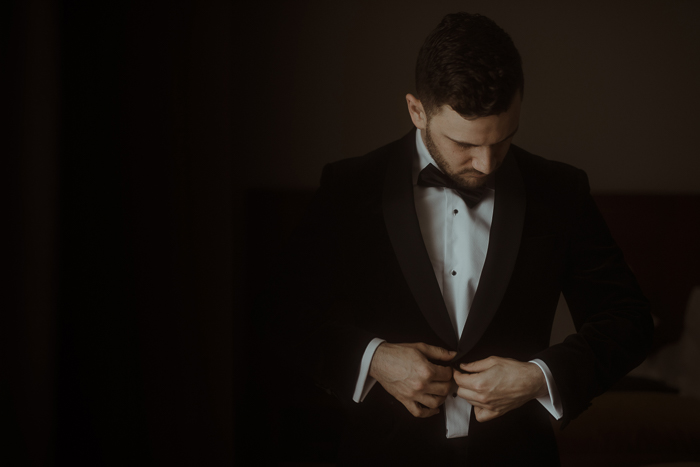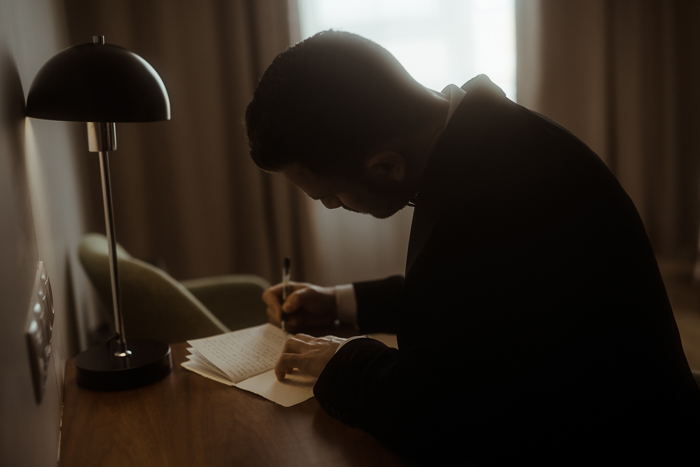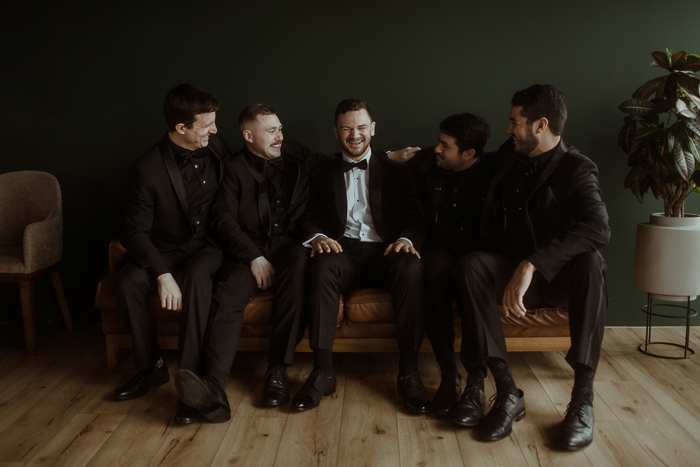 A Serendipitous Choice: How They Discovered Their Dream Ceremony Venue and Reception Space
After finding our photographer, we were scrolling through her past work when I came across a photo that made me audibly gasp. We reached out to her to inquire about the exact location. We knew we had to see it in person before deciding on it as our ceremony venue. After conducting a site visit, we fell head over heels in love with it and couldn't envision getting married anywhere else. As for our reception venue, it was a last-minute decision. Our original plan fell through, prompting us to seek assistance from our planner and stylist. They discovered the most incredible cozy restaurant that had everything we were looking for. Unfortunately, we never saw the space before our wedding day, but it was absolutely magical and perfect. It was as if it was meant to be.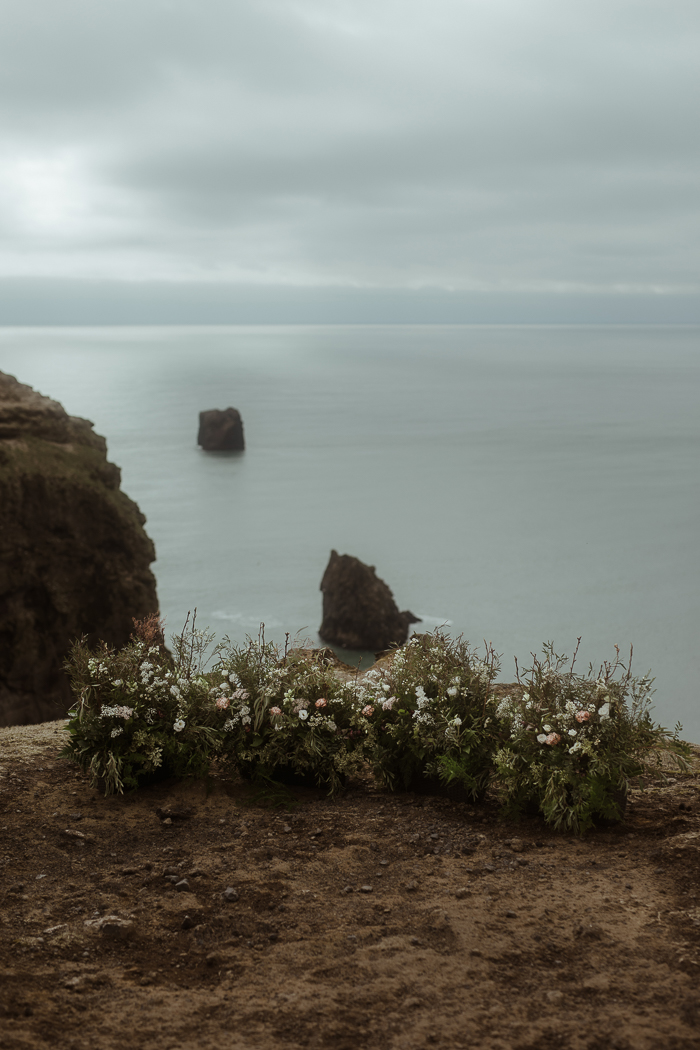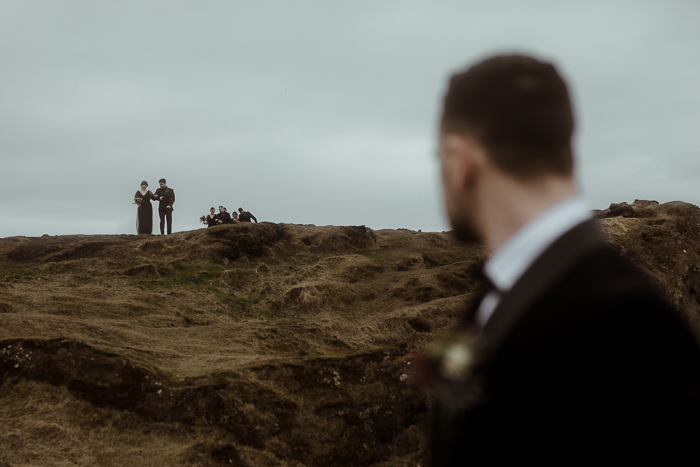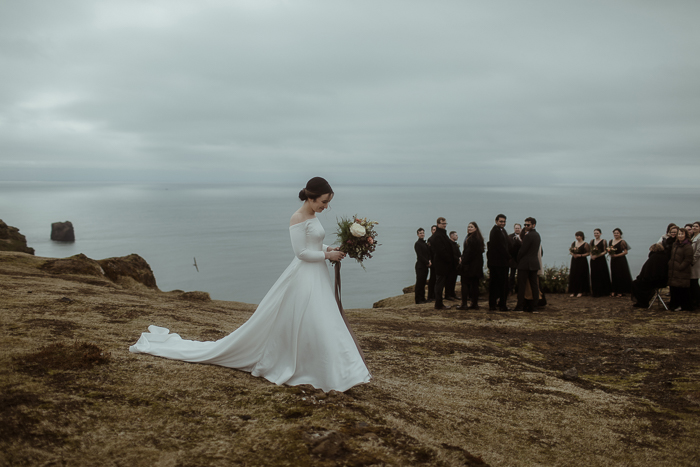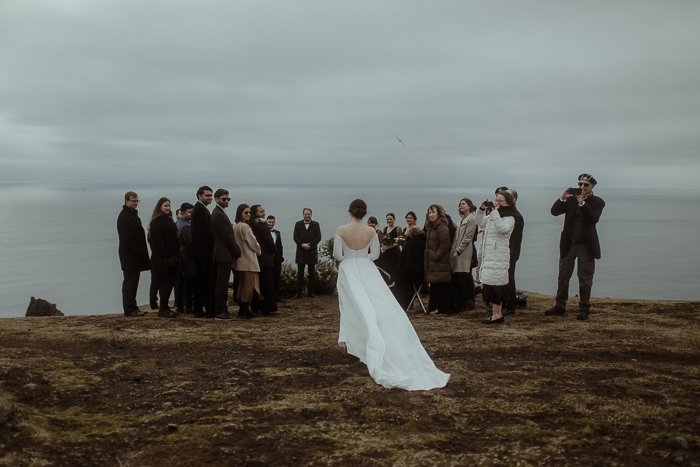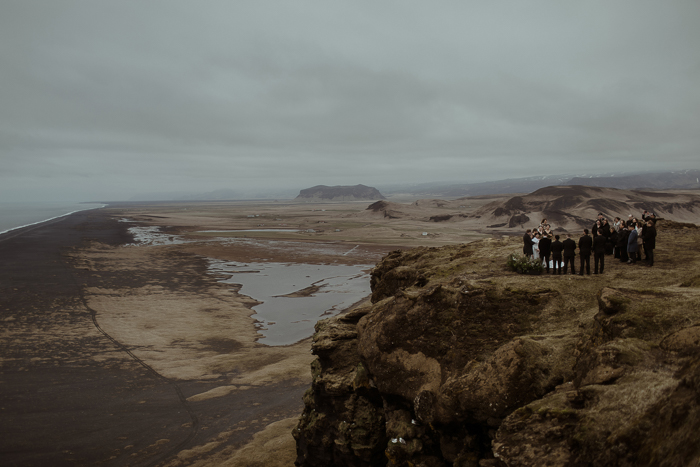 Emotional Highlights: Private Vows And The Magical Transformation Of The Reception Space
So many parts of our day stick out as precious moments. The most memorable–and the one we both cherish equally–is when we read our vows privately after the ceremony. It was an incredible moment and one of the few times that day where it felt like it was just the two of us, apart from our photo and video team, who were there to capture the moment. A quick honorable mention goes out to when we saw the reception space for the first time. I had quite the unexpected happy cry about the florals and the tablescape.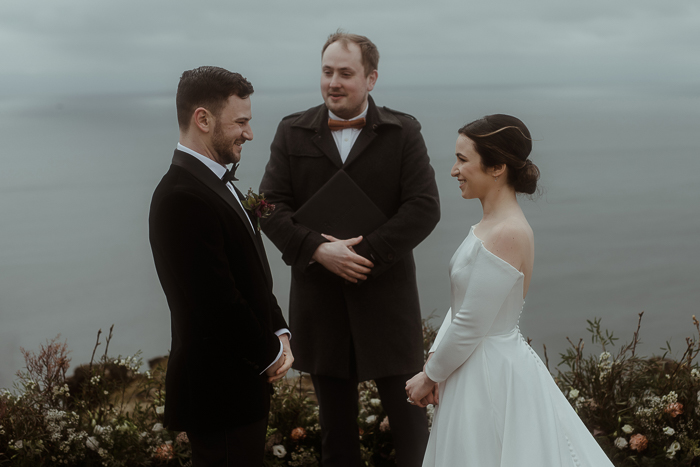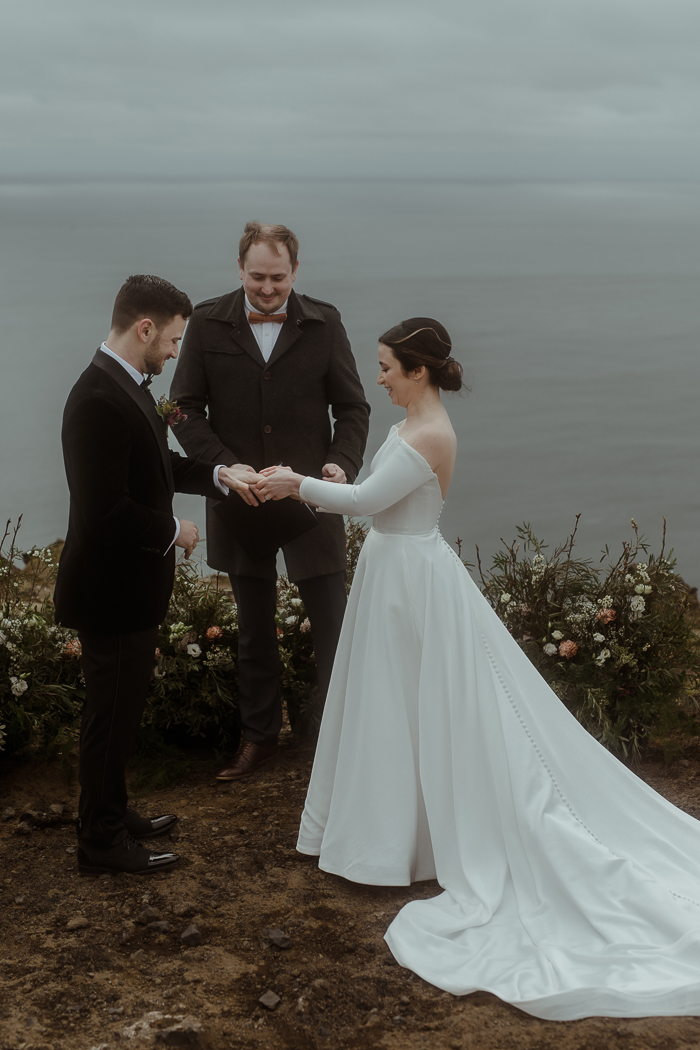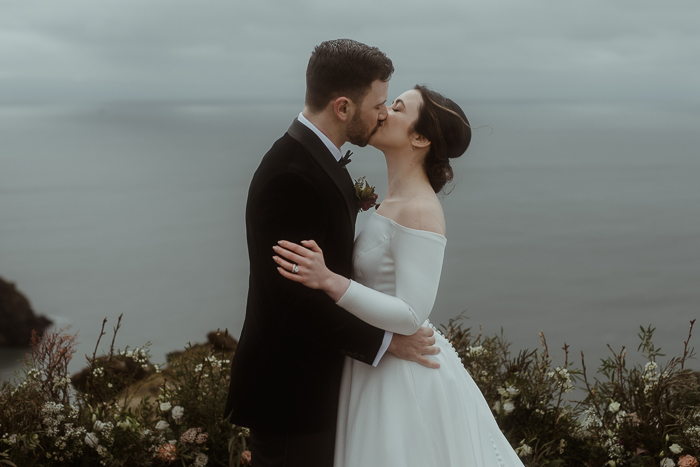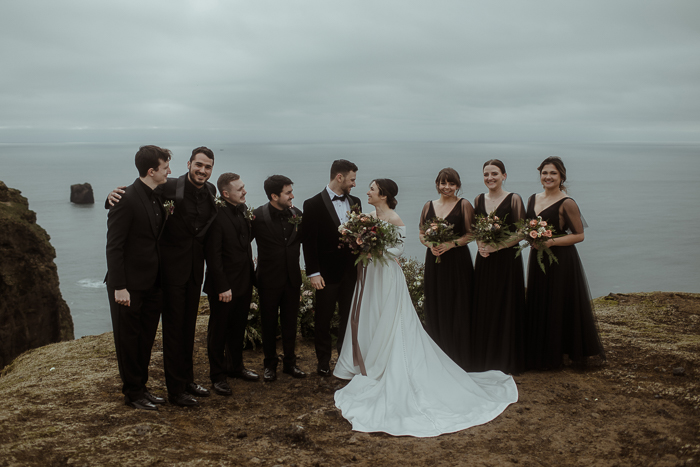 Navigating Wedding Planning And Letting Go Of The Small Details
If I could go back in time, I would tell myself that one month into planning, you need to stop panicking about what glassware you need on the table. You don't need to stress over the smaller things before caring for the bigger items. It's hard not to get wrapped up in the never-ending to-do lists. But my advice is to take it day by day and have faith that everything will be sorted out in the end, glassware included.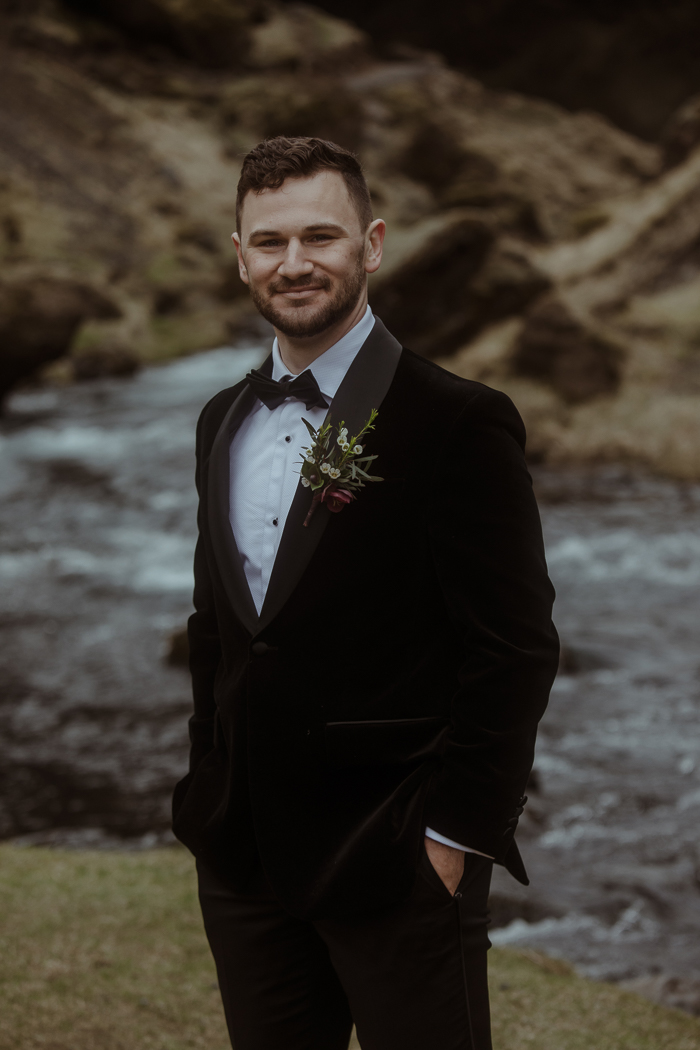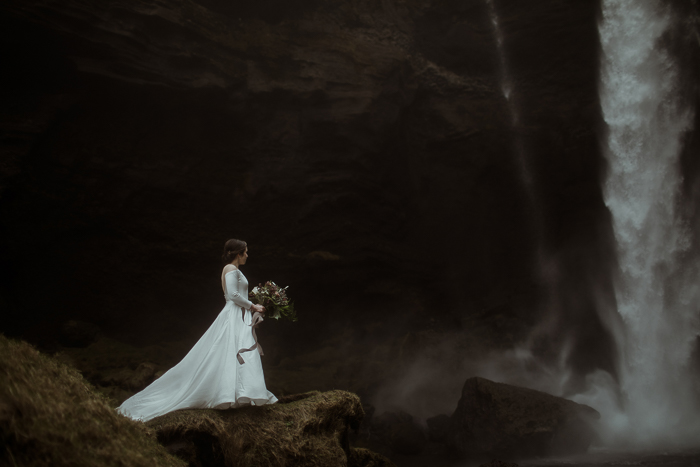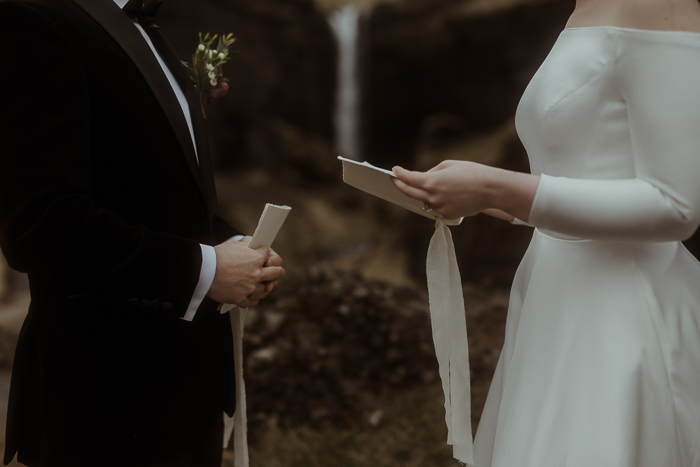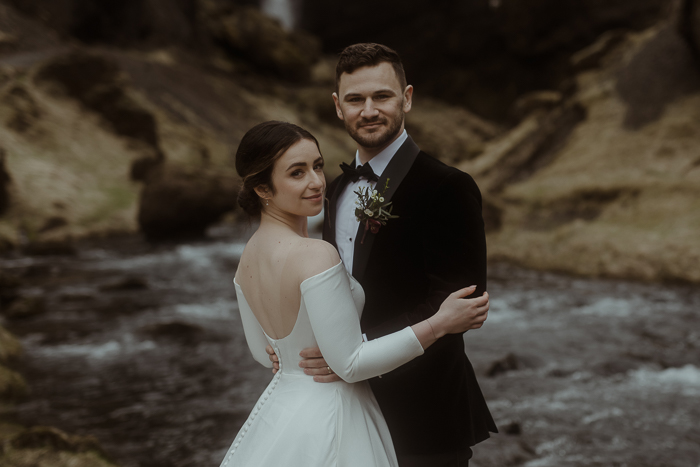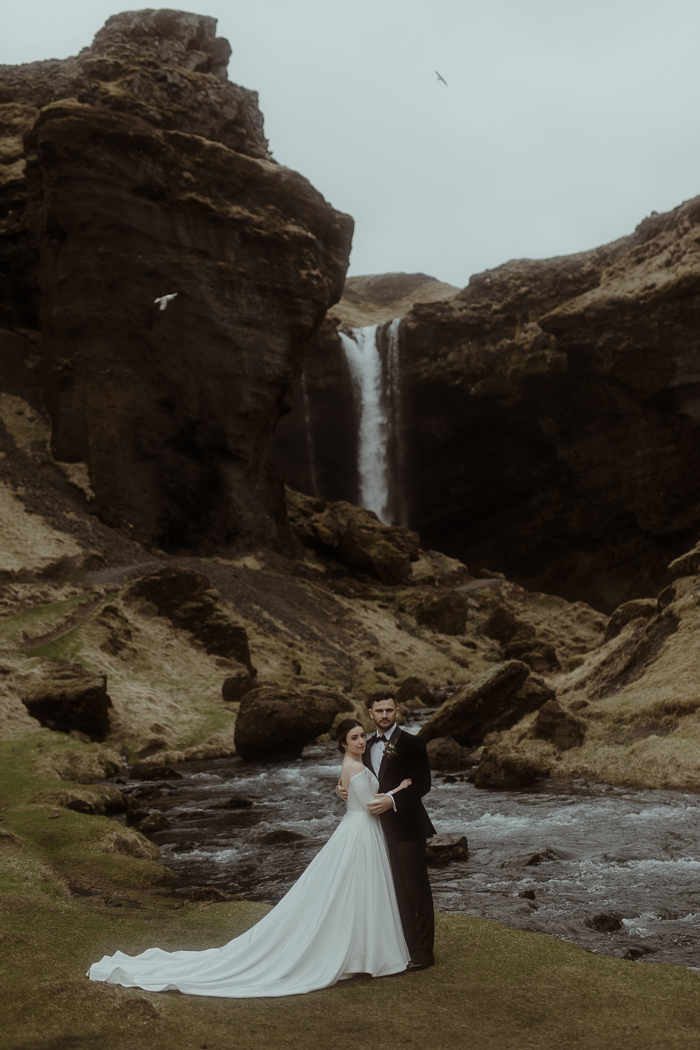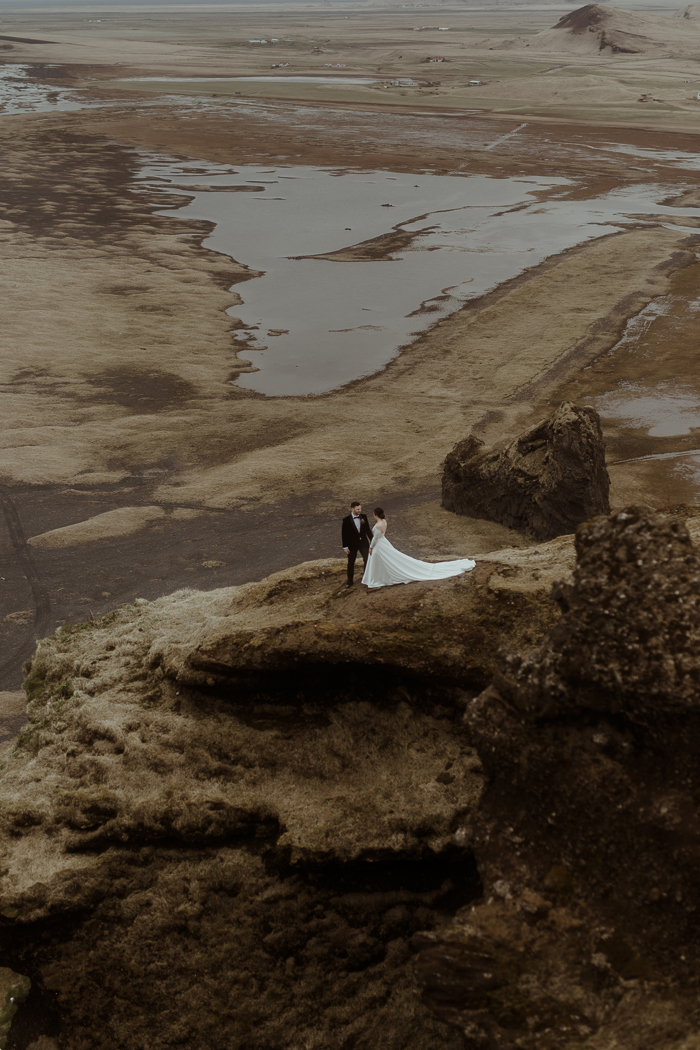 Creating Meaningful Connections Among Their Loved Ones At Their Iceland Destination Wedding
Before our wedding, our families and many of our friends unfortunately never had the chance to meet. Due to living in different corners of the U.S. What we are most proud of is being able to bring all of our close loved ones together. Under one roof and witness them getting to know each other. Seeing important people in our lives laughing, dancing, drinking, and singing together meant the world to us. The day before the wedding, we arranged for everyone to meet at the Sky Lagoon to enjoy an afternoon together as an icebreaker before the rehearsal dinner later that evening. Many people approached us and expressed their appreciation for our effort to acquaint everyone with one another.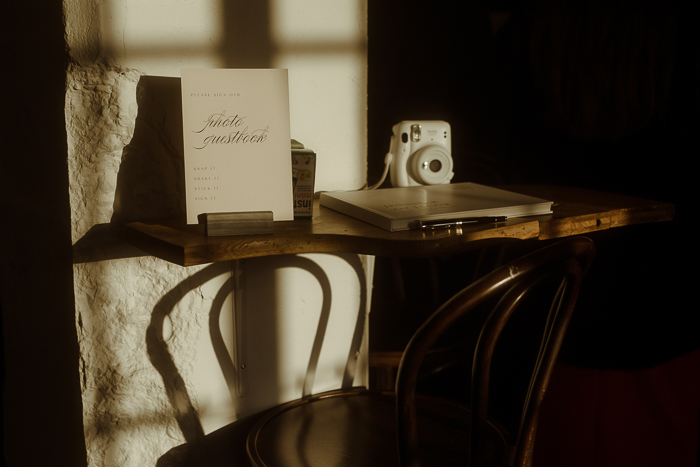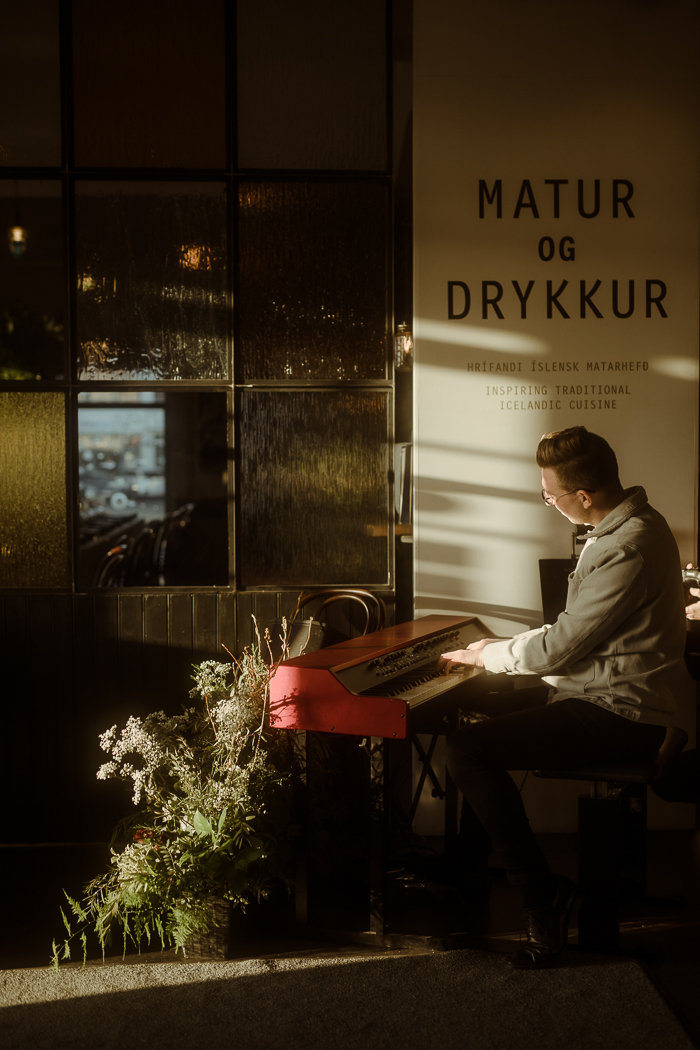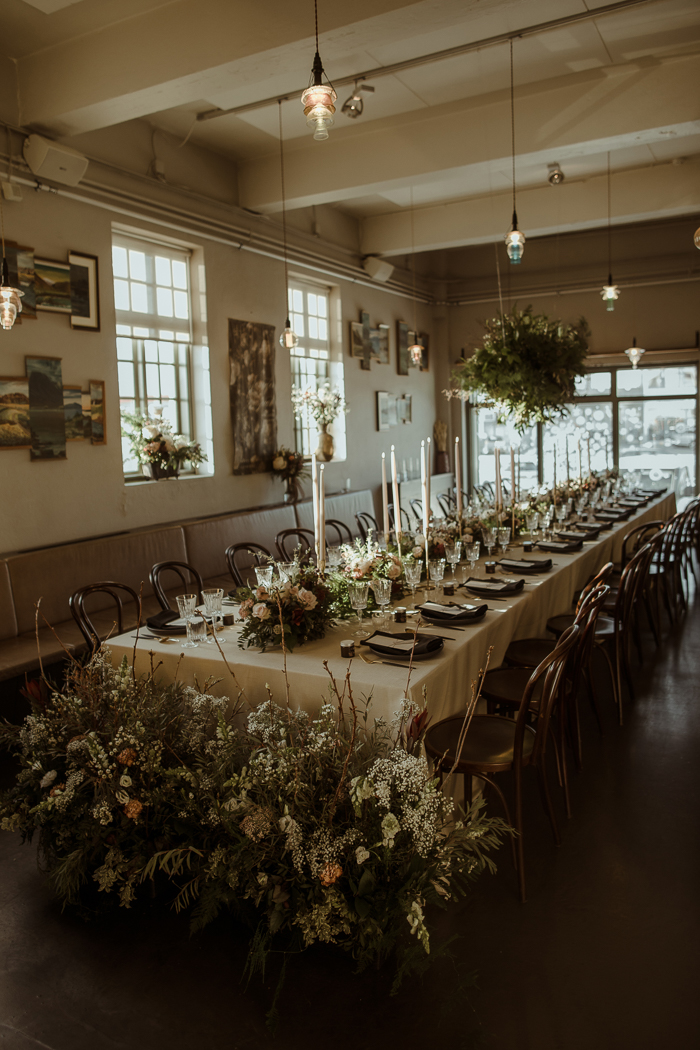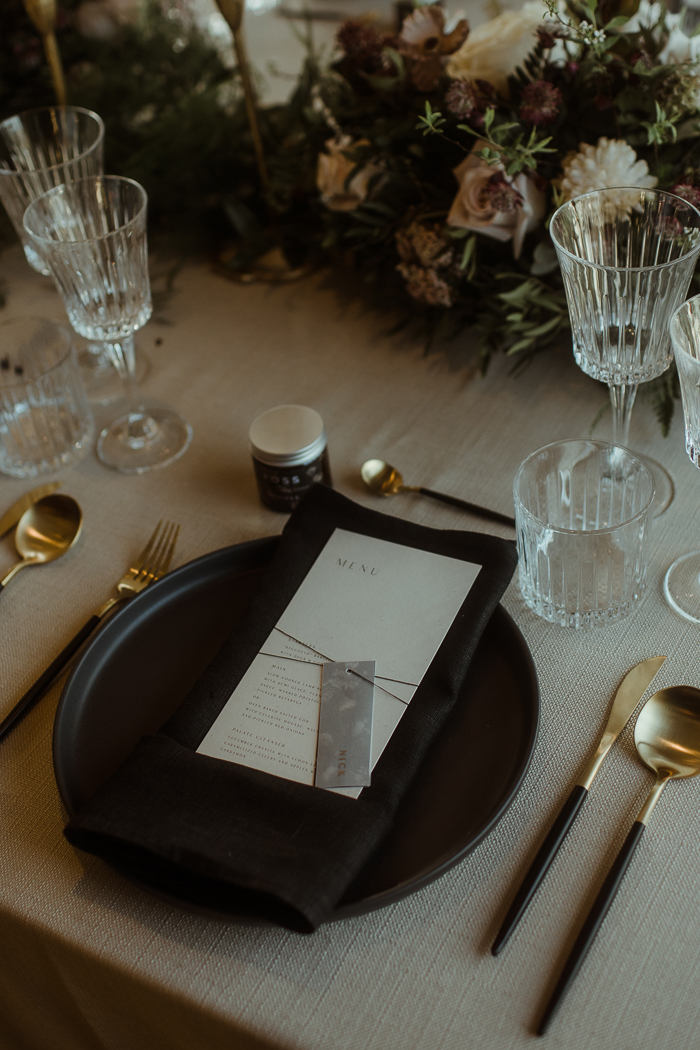 Shop Similar: 1.VANVRO Matte Black Gold Silverware Set 2. Stainless Steel Tableware Set Silverware Set 3. Berglander Titanium Black And Golden Plated Stainless Steel Flatware Set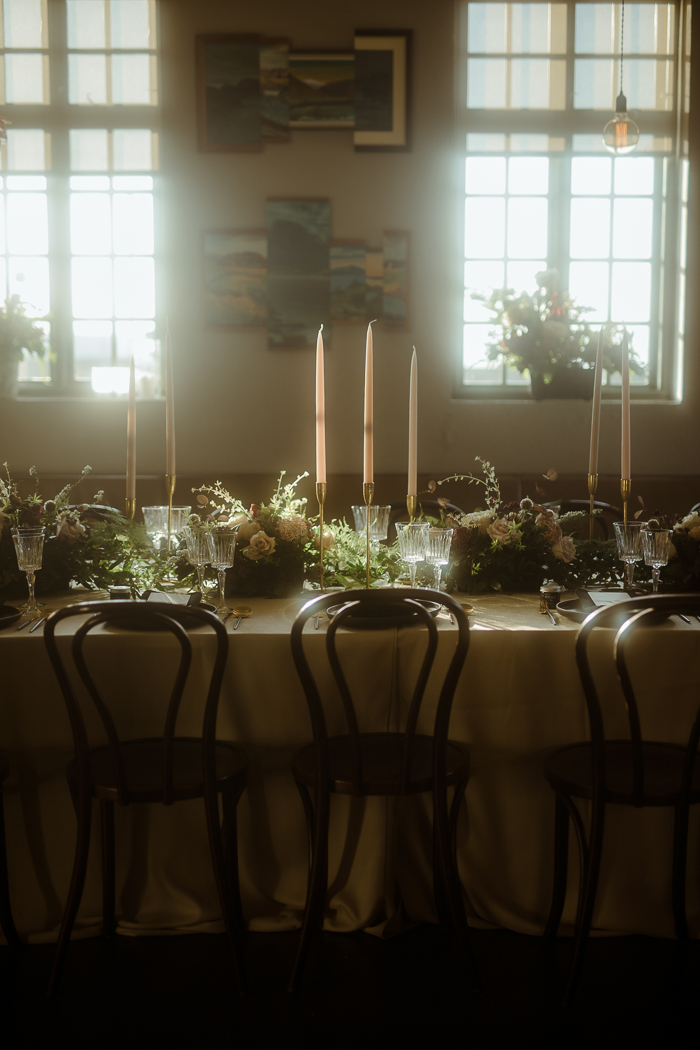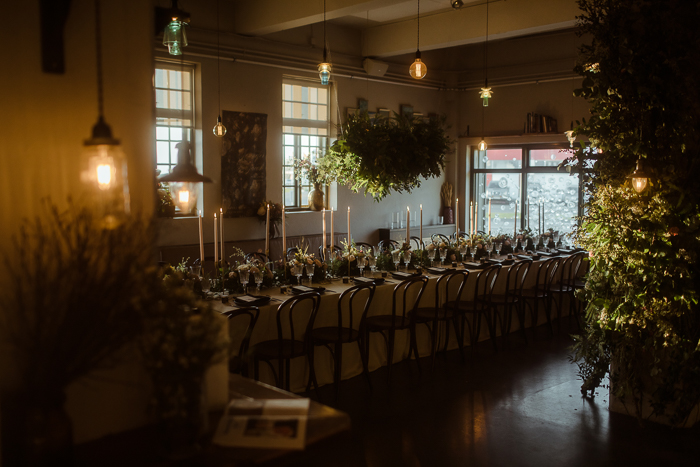 Expressing Their Appreciation Through Thoughtful Favors
We gave out wedding favors as a small token of appreciation for our guests' commitment to witnessing our marriage. Practical items that could be utilized and remind them of their memorable journey to Iceland. Traveling internationally for a wedding takes a special group of people, so we knew we wanted to provide favors. We crafted welcome wallets for each guest, which included a weekend itinerary and a personalized note from both of us. We distributed scented candles and Icelandic sea salt during the reception as souvenirs of their trip.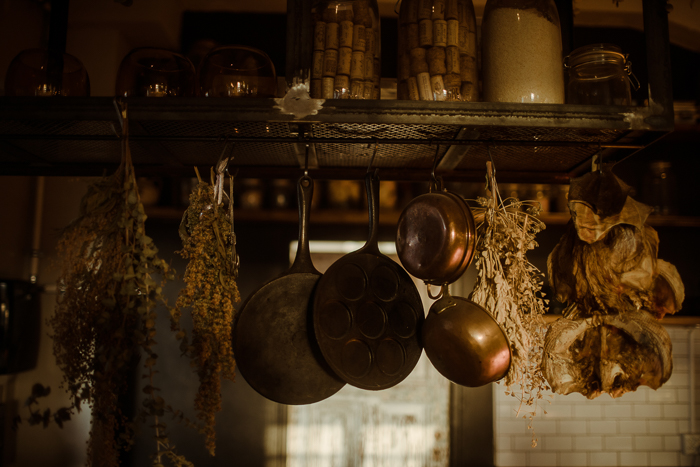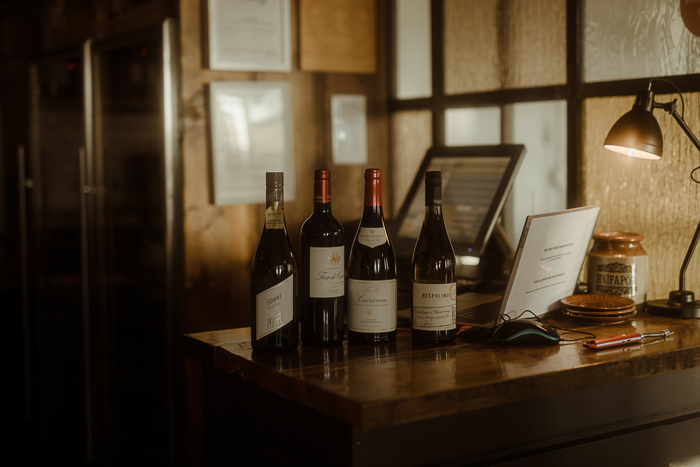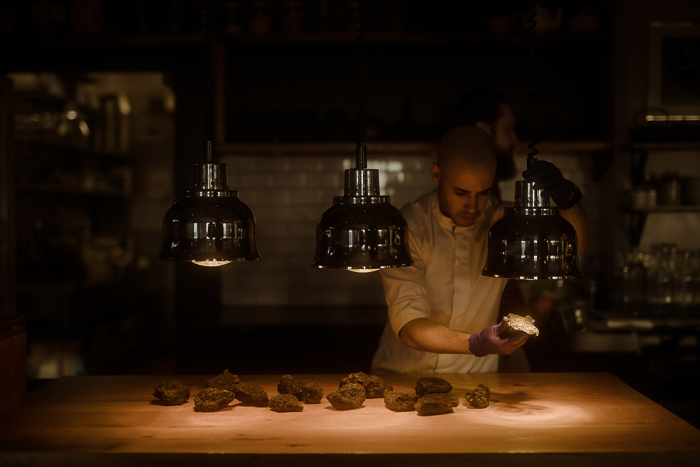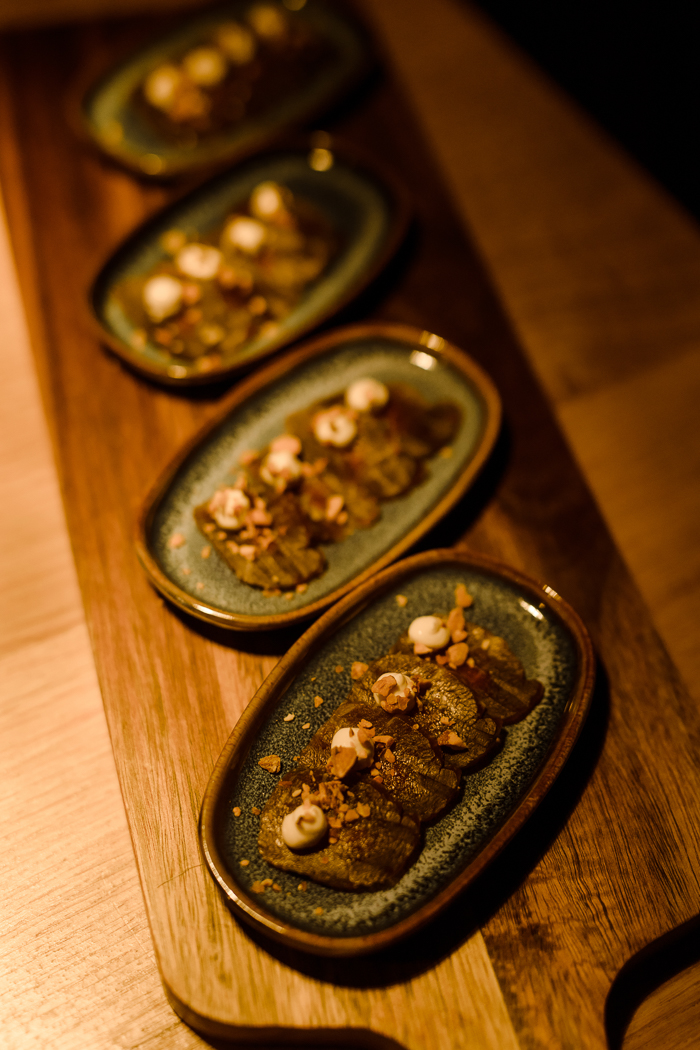 Outstanding Vendors That Made Their Dream Iceland Destination Wedding A Reality
A few standout individuals deserve special mention. Our planner and stylist, in particular, patiently dealt with my frantic emails while finding a new reception venue. Switching venues late in the planning phase caused significant stress, but they handled it gracefully. Additionally, our versatile florist proved to be a true jack of all trades. She did craft breathtaking floral arrangements and played a pivotal role in sourcing the glassware and flatware for our tables. And despite not being obligated, our photographers extended their presence beyond the scheduled time to ensure we had a photo with each of our guests.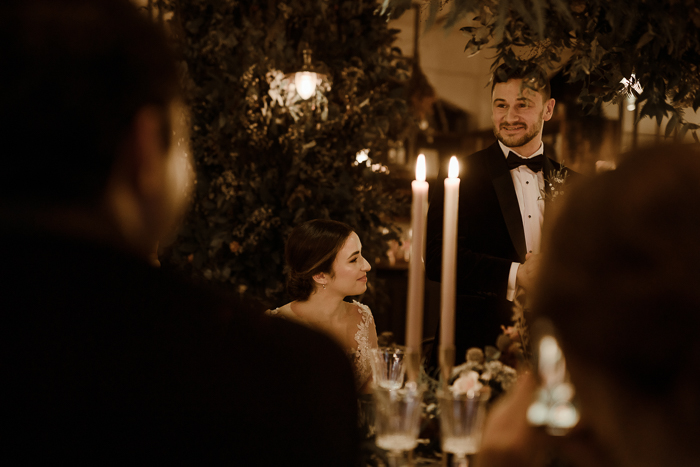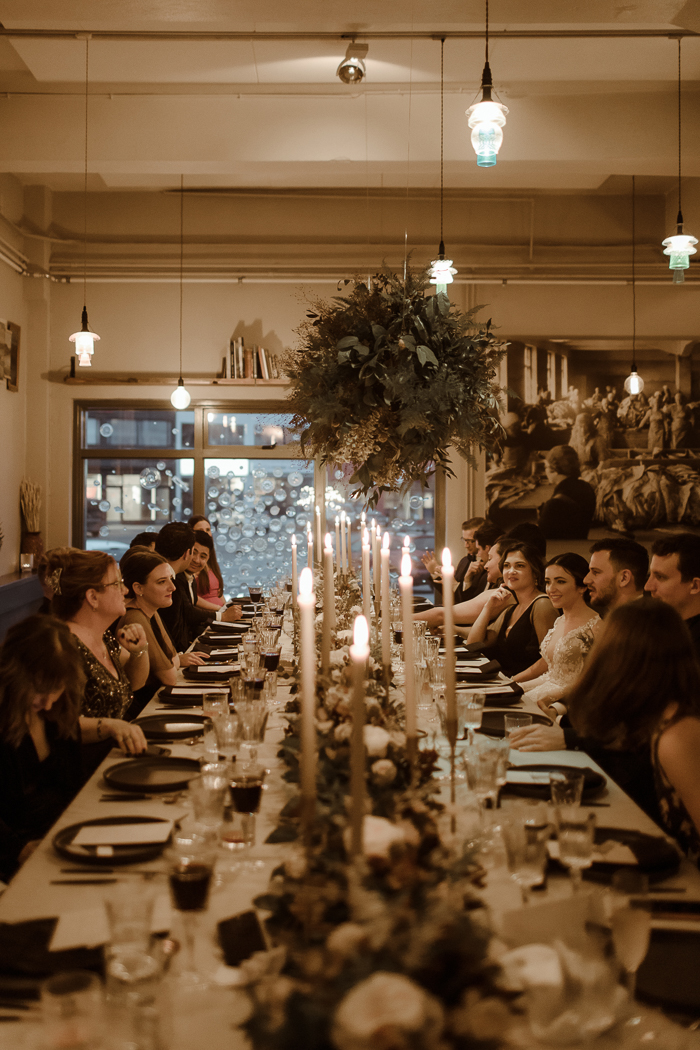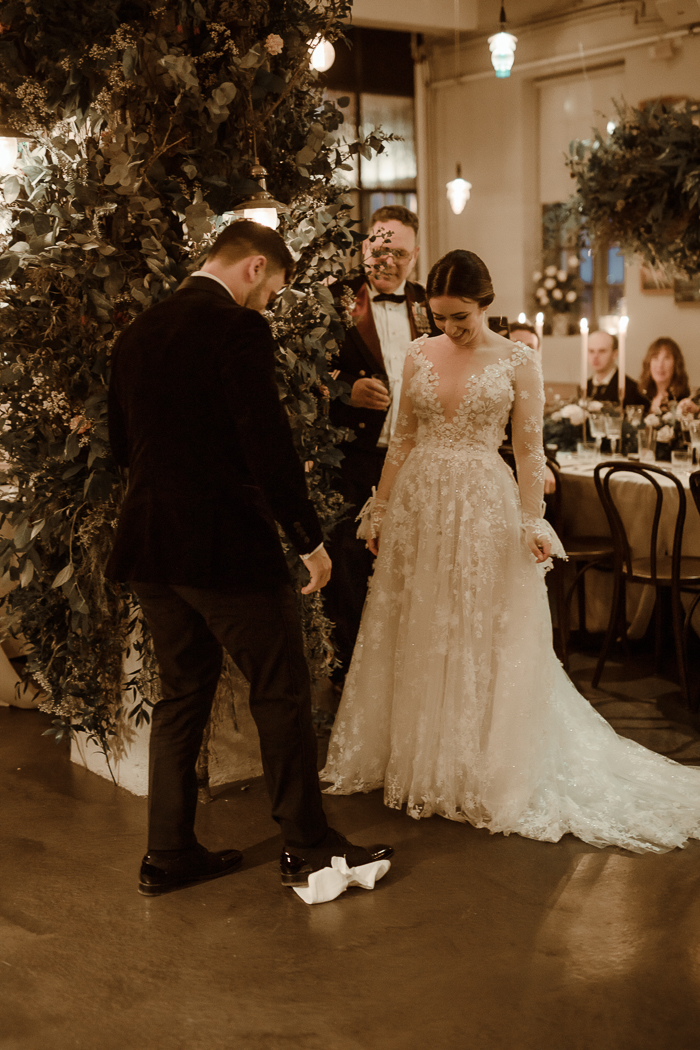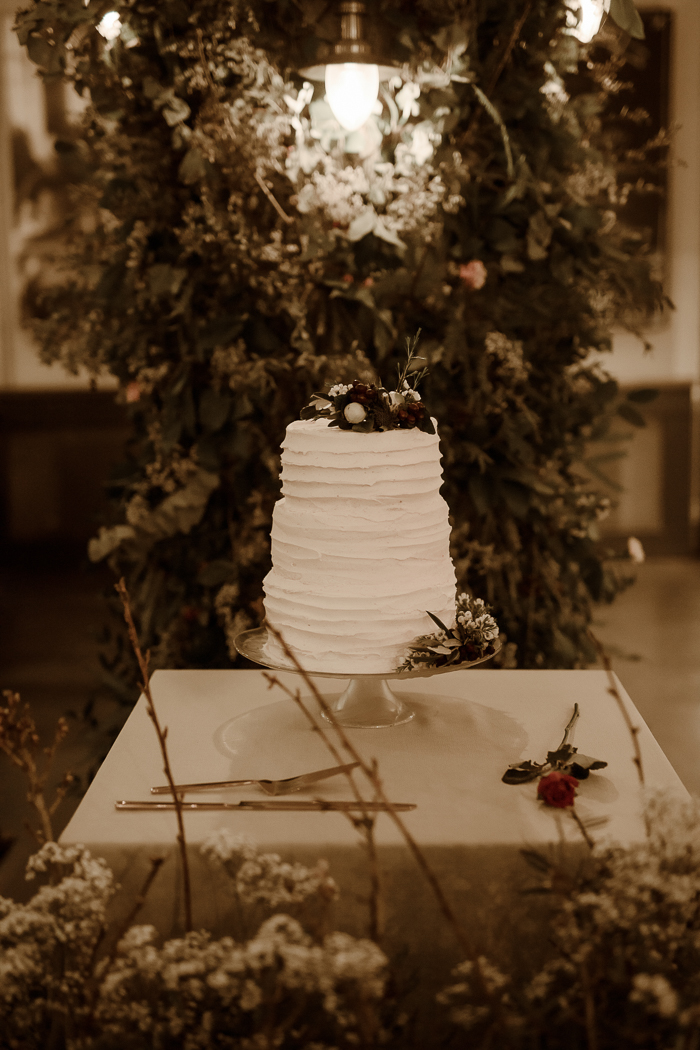 Recommended Reading: Everything You Should Know About Your Wedding Cake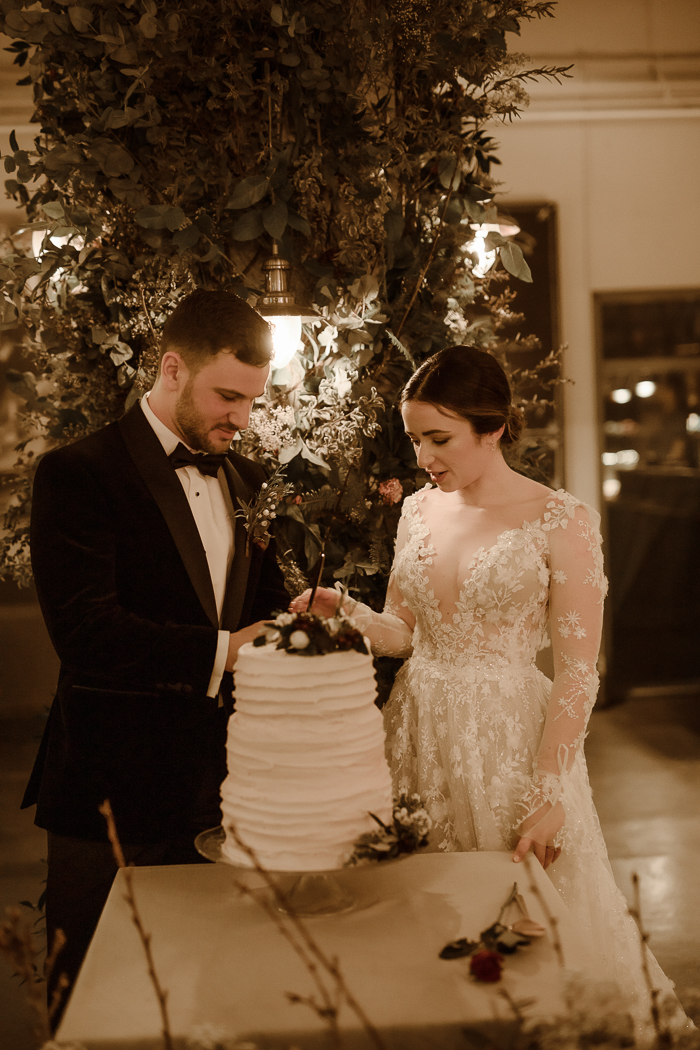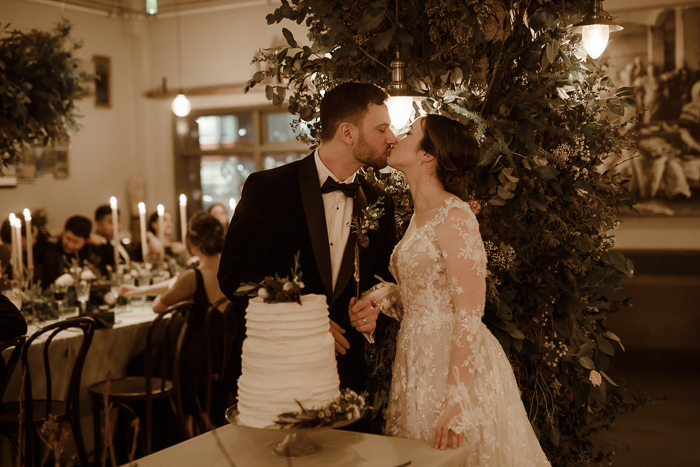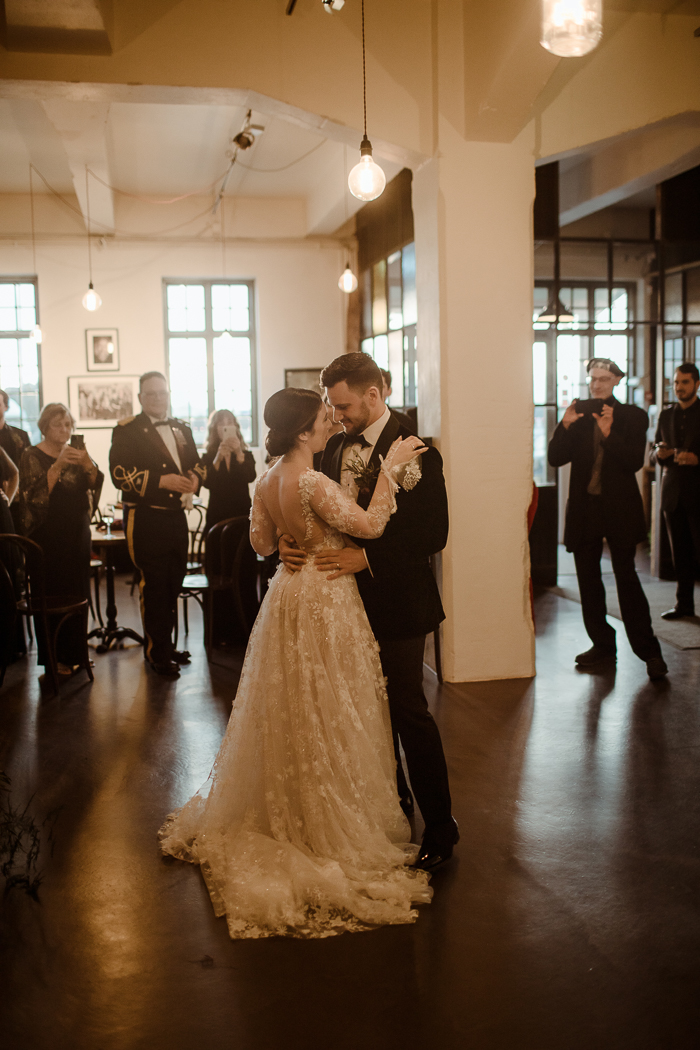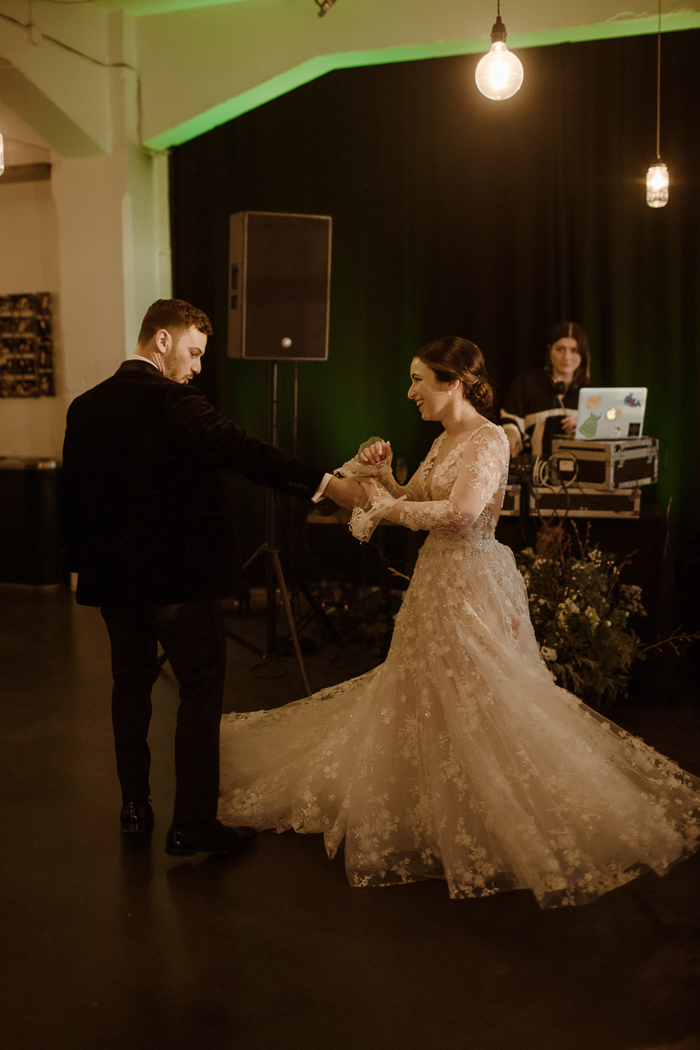 Congratulations to Jennifer and Jacob on their Iceland destination wedding. We are incredibly grateful to have had the talented Junebug photographer, Jane Iskra, capture the intimate moments of their special day. To explore more of her remarkable work, be sure to visit her profile in our directory of the world's best wedding photographers.
Destination weddings offer a unique opportunity for intimate gatherings with your closest loved ones, allowing for more meaningful bonding moments. It's important to remember that the key to a successful destination wedding lies in working with experienced wedding vendors. Just like the ones involved in Jennifer and Jacob's remarkable getaway celebration. Begin your journey by exploring our exclusive directory of the world's best wedding vendors. From expert planners to creative florists and everything in between, our directory is your ultimate resource for turning your wedding dreams into a reality.