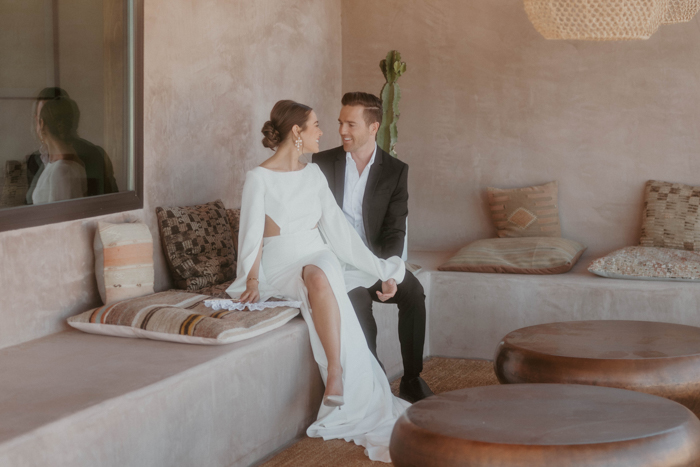 Odds are when you picture a desert wedding your mind immediately thinks "boho." That's not the case for this stunning California desert elopement though. Wedding planner Details Darling assembled a team of talented wedding professionals to show modern couples that no dream wedding is out of reach. With the right team, you can plan an individualized nuptial that authentically represents your love—no matter the wedding size or location.
A Spanish coast-inspired celebration in the middle of the desert? Seems impossible, but not for this talented team of vendors. With a soft neutral color palette, fresh fruit, and delicate floral arrangements by CB and Stem, this Joshua Tree desert space was fully transformed into a Spanish oasis.
Photographer Foolishly Rushing In captured every unique detail from the bride's modern, bell-sleeve, open-back gown to the chic coastal decor. If you're in search of ways to personalize your wedding space with out-of-the-box ideas, this elopement inspiration is sure to kickstart your creative wedding planning.
Photographer's Thoughts On This California Desert Elopement
This styled shoot with Details Darling gave us the opportunity to remind modern brides that they have more options than they think when designing an intimate celebration. We were inspired to bring the Spanish coast to the desert with fresh fruit, delicate flowers, cliffside shots, and a clean but elevated design. We created this shoot to show couples they can get creative with their space and think outside the box when planning their micro-weddings. Whether that be choosing an Airbnb instead of a traditional wedding space, or bringing life and luxury to the desert!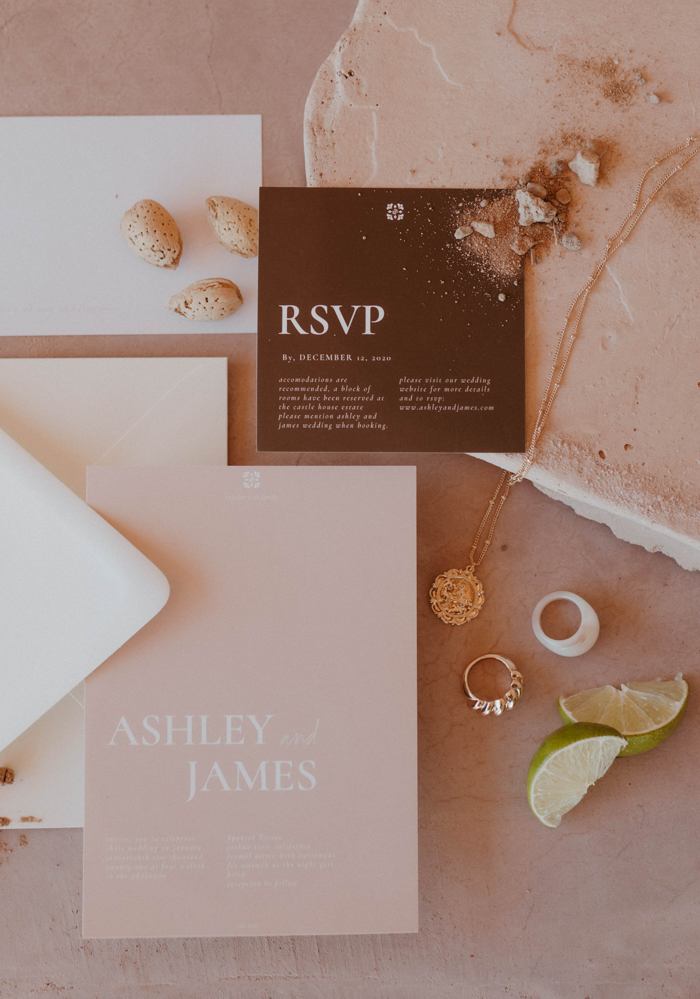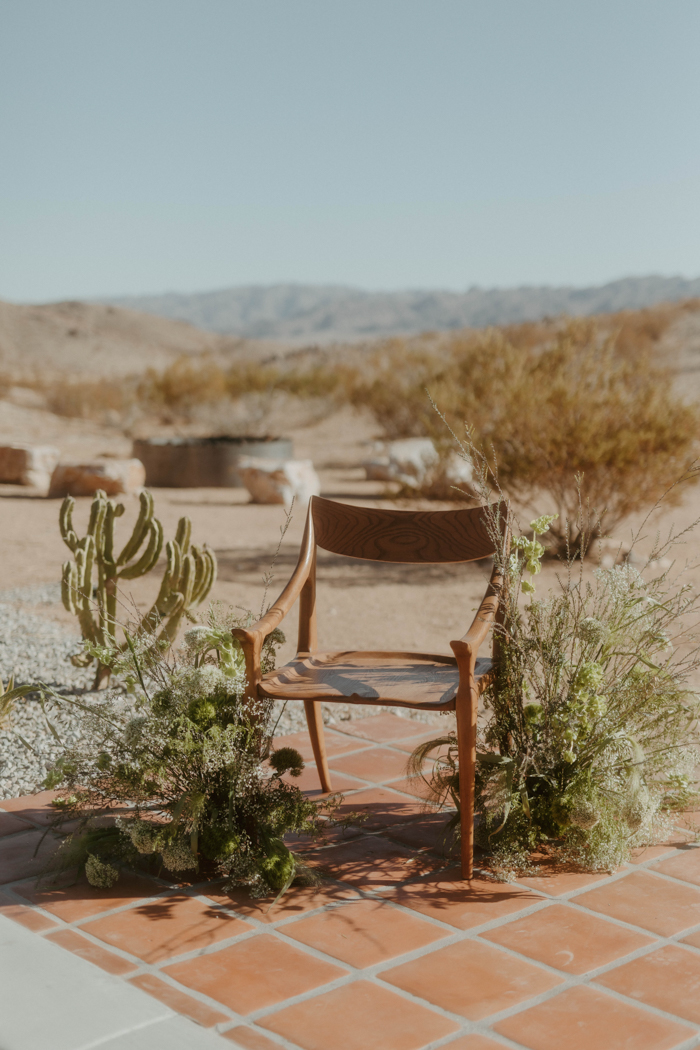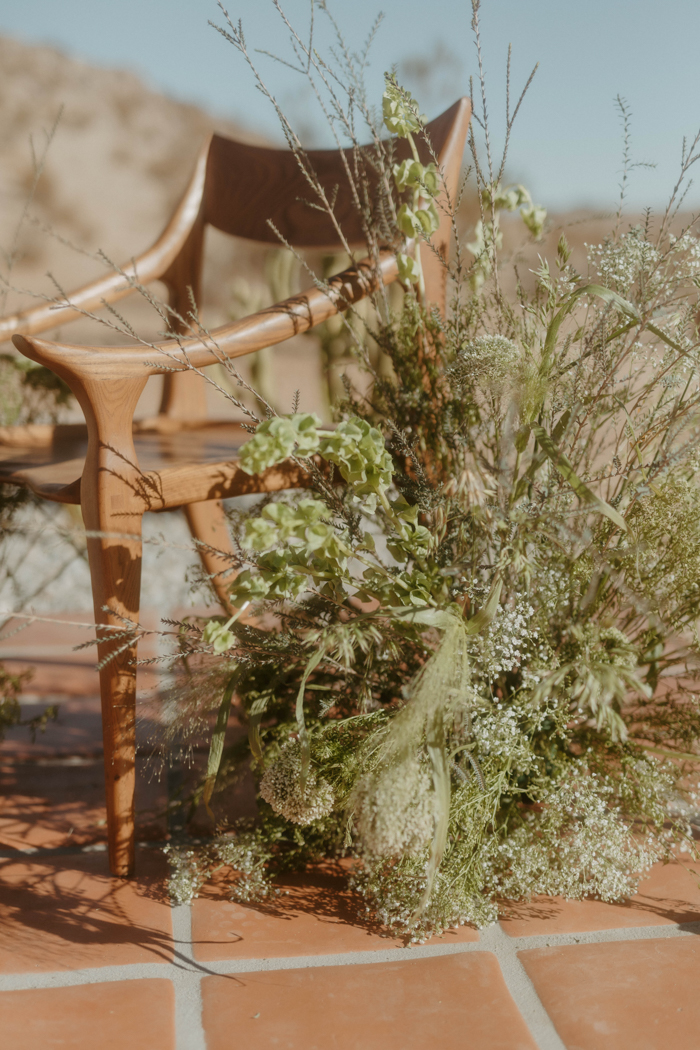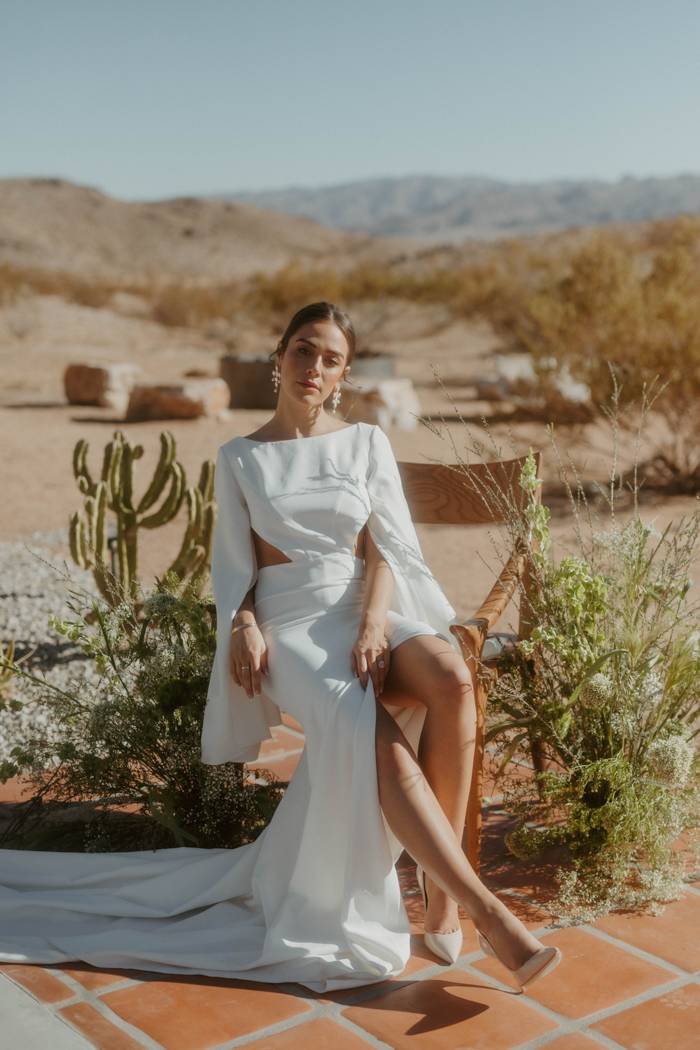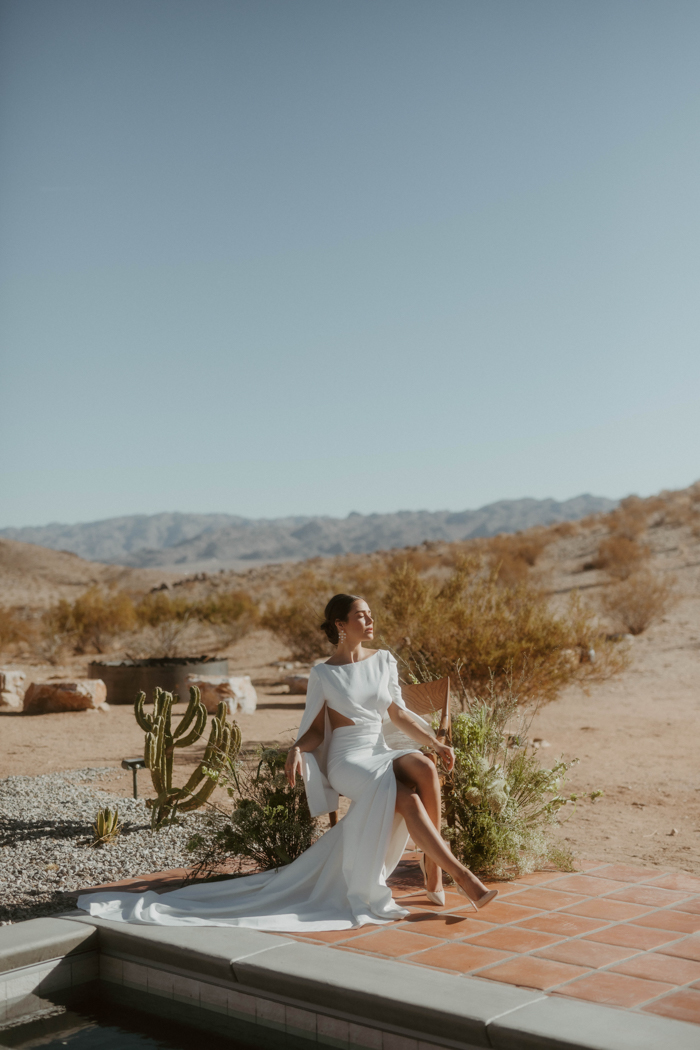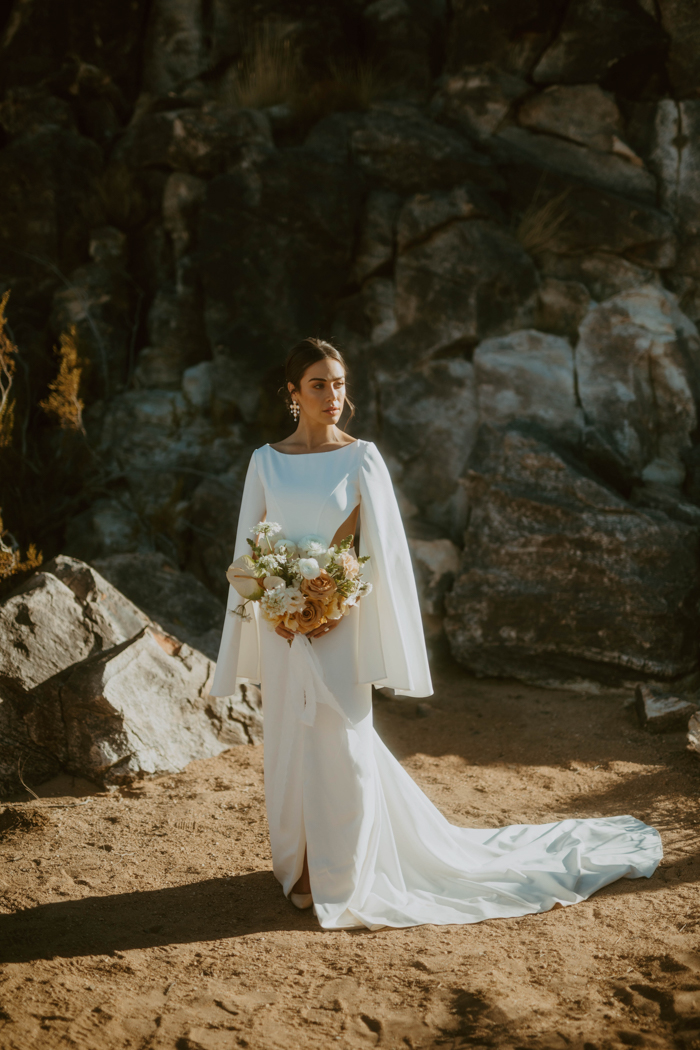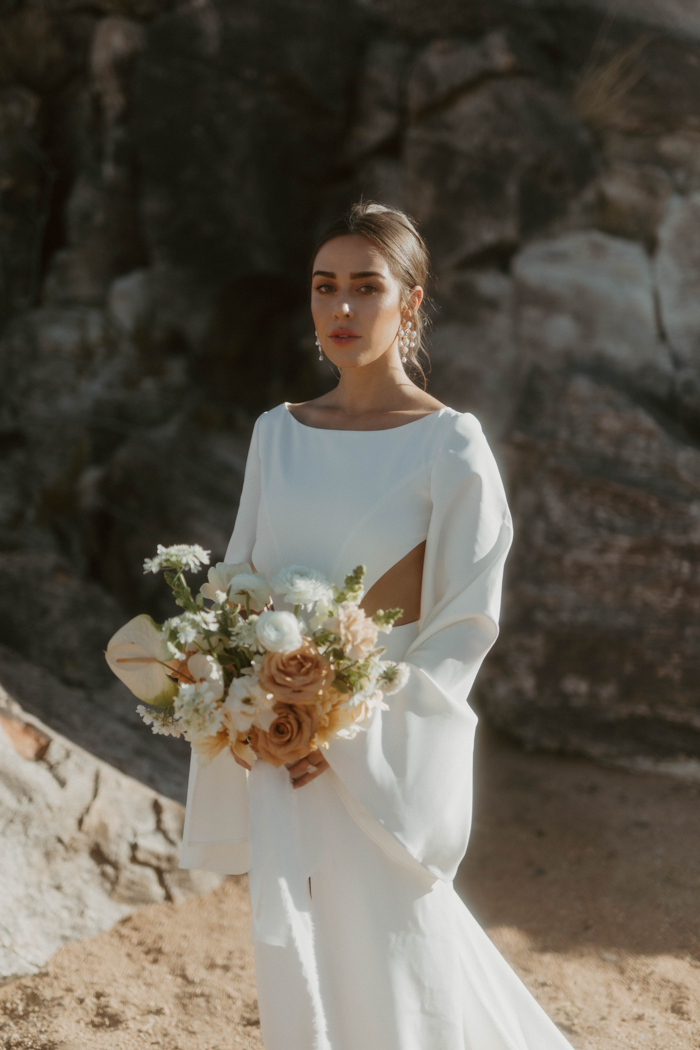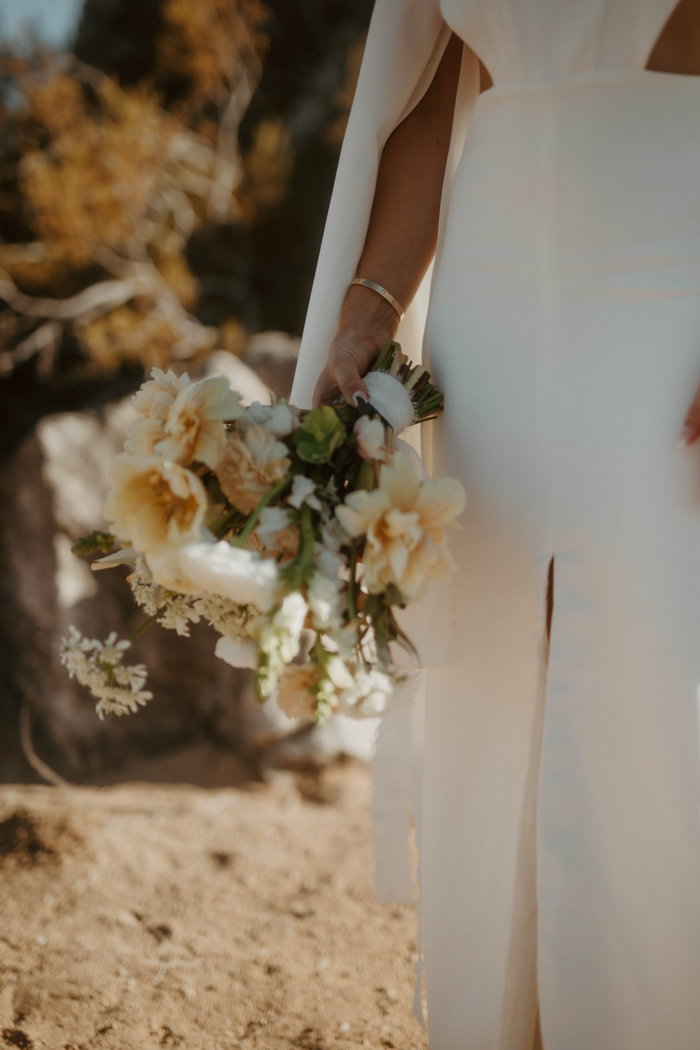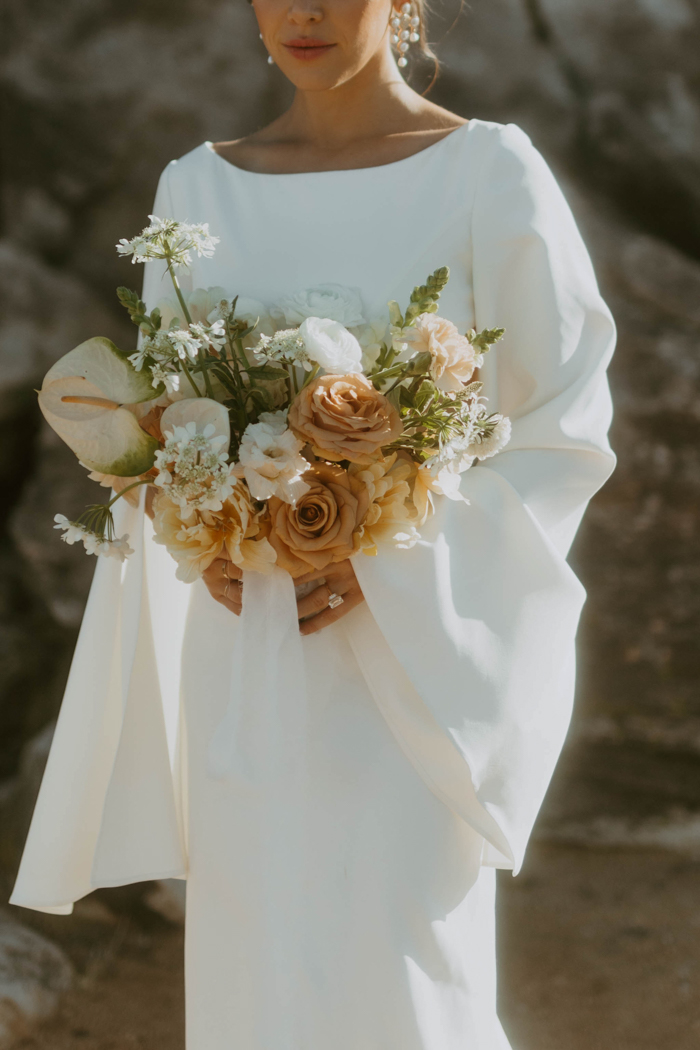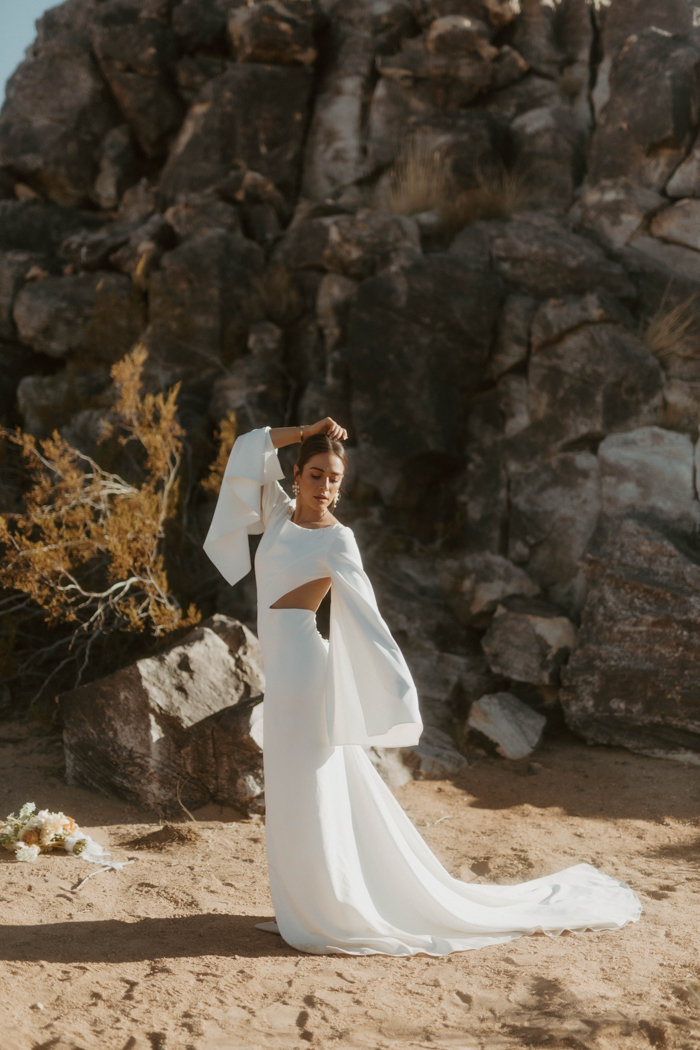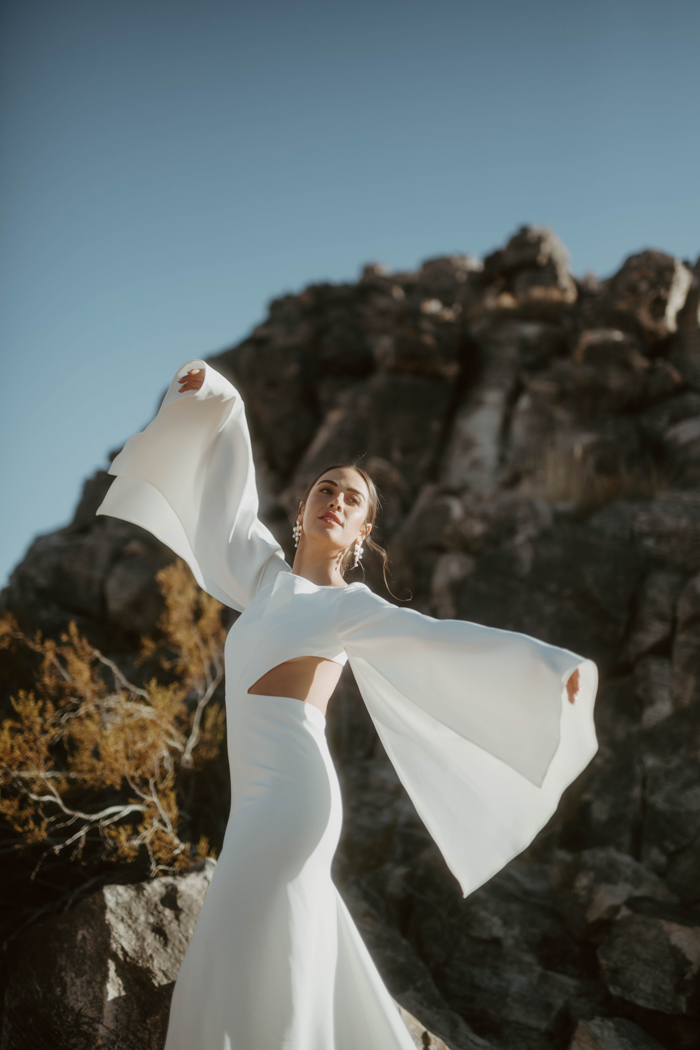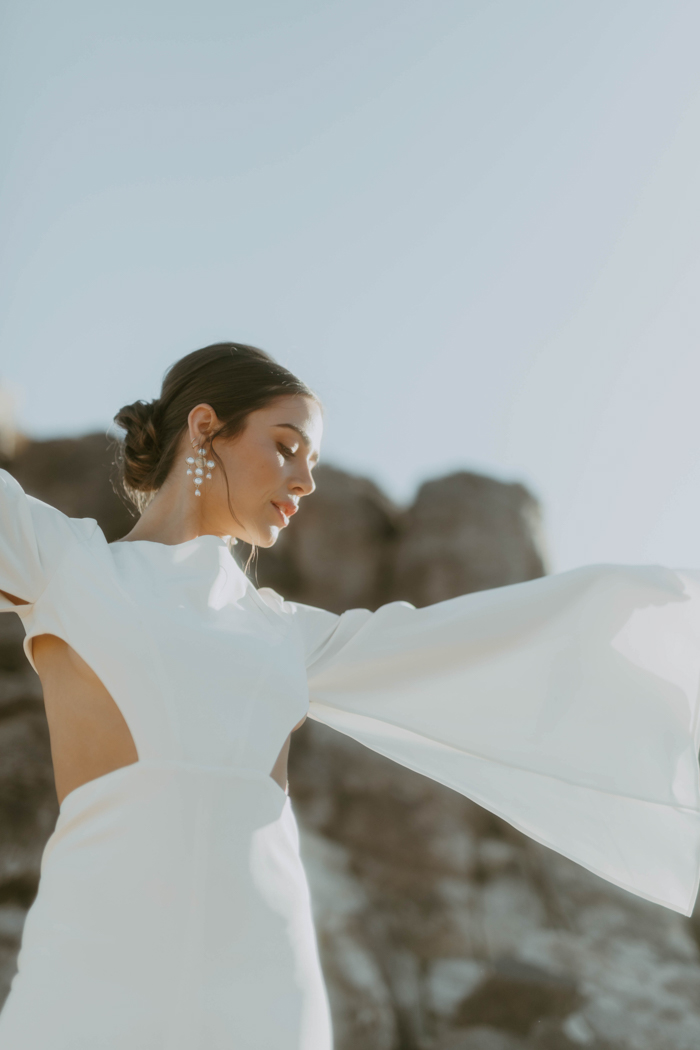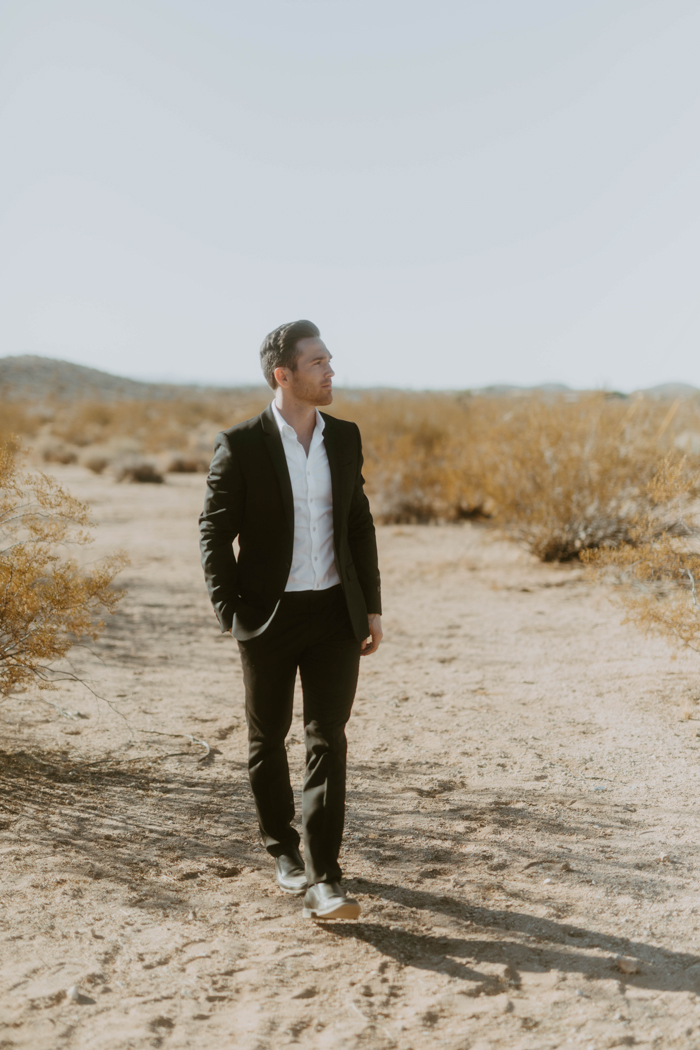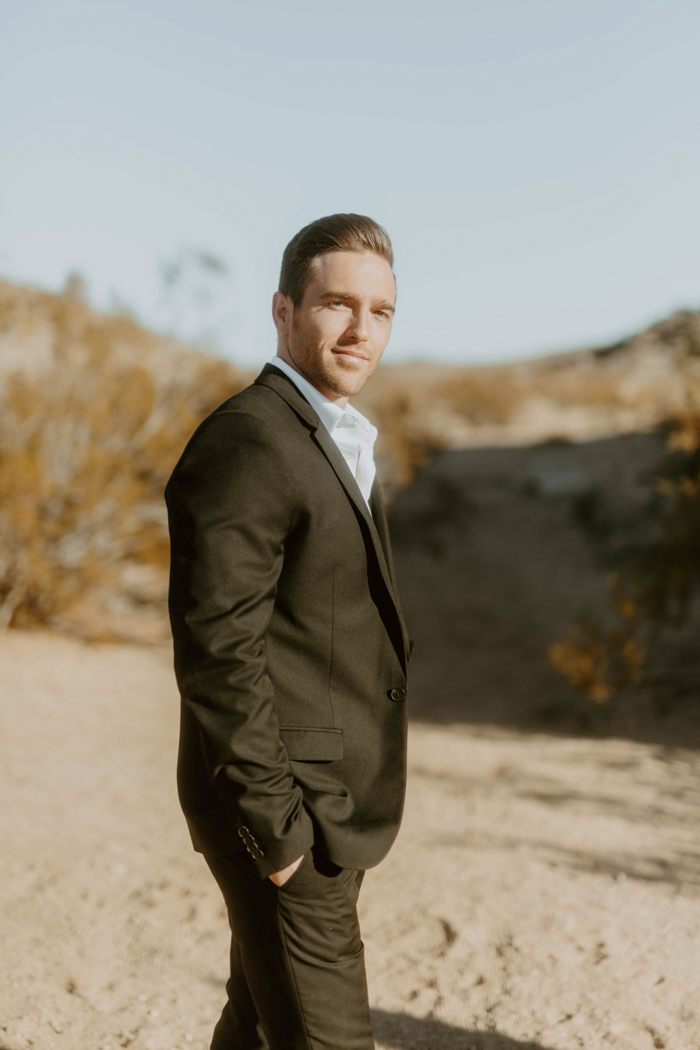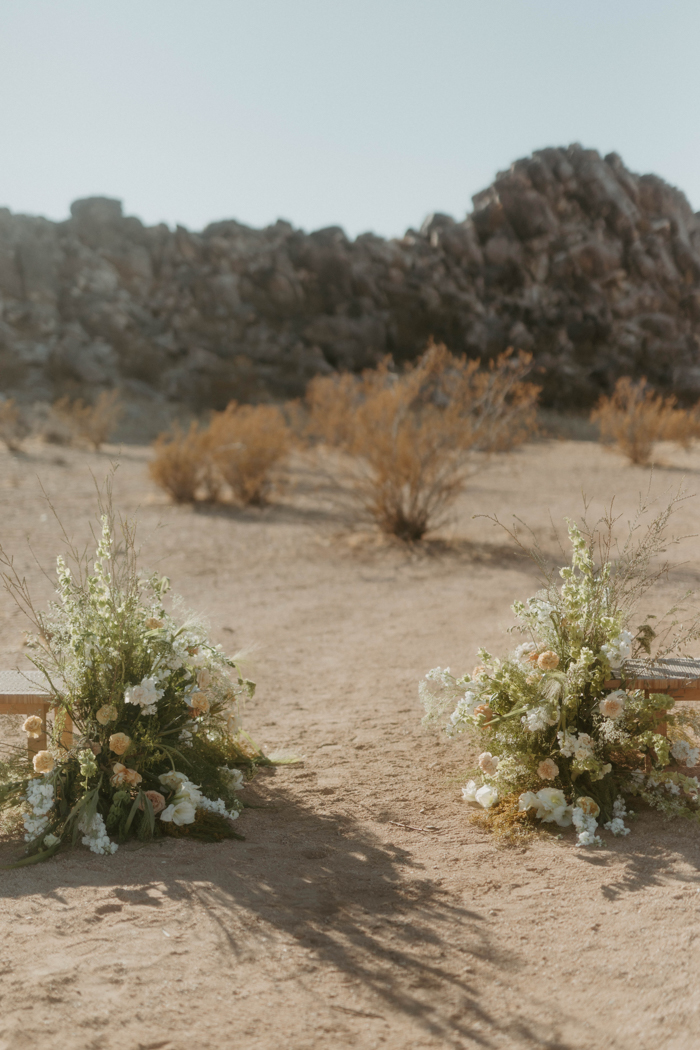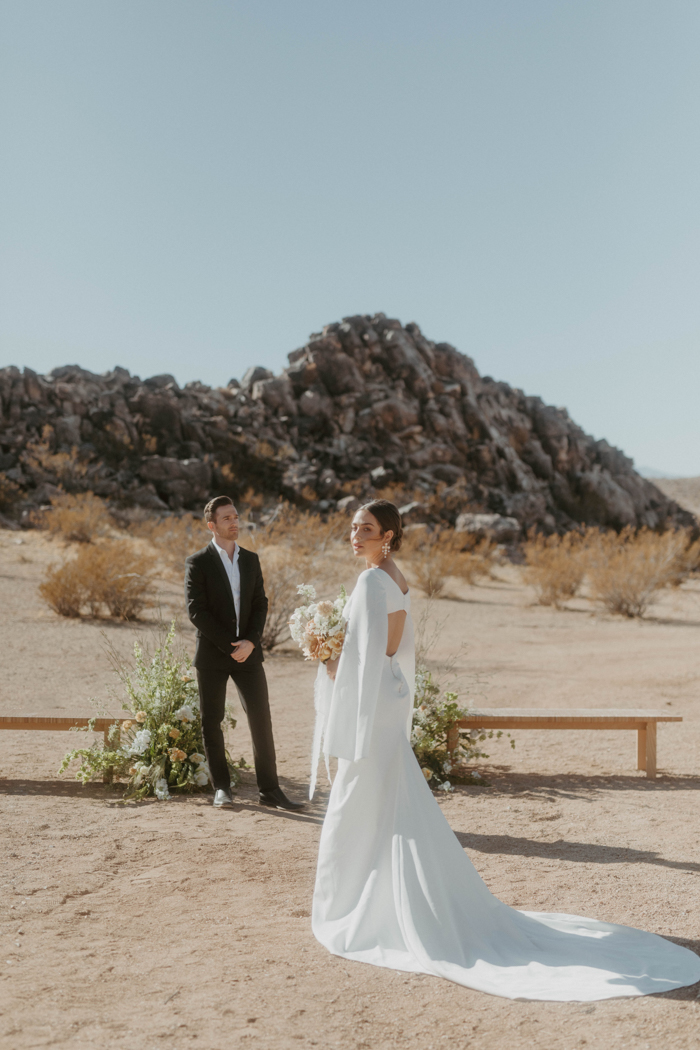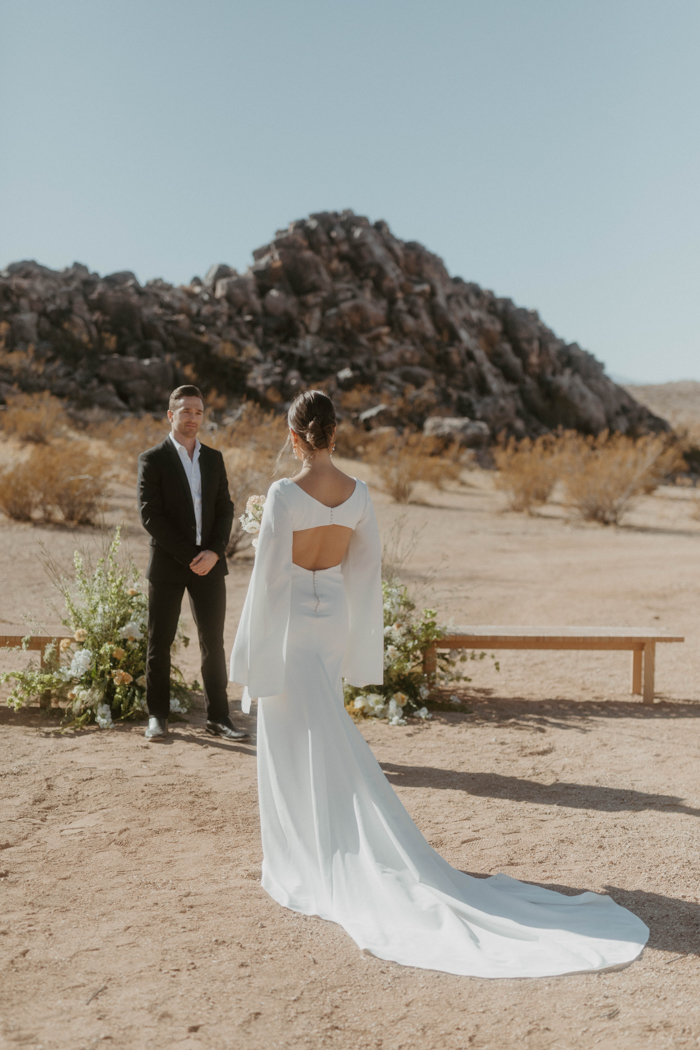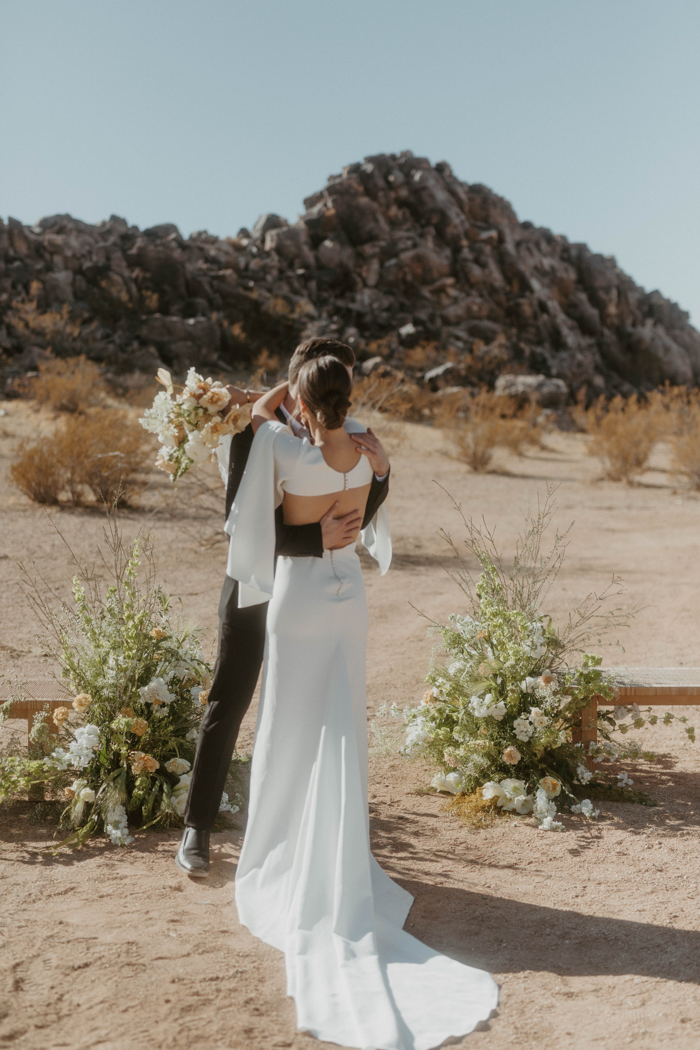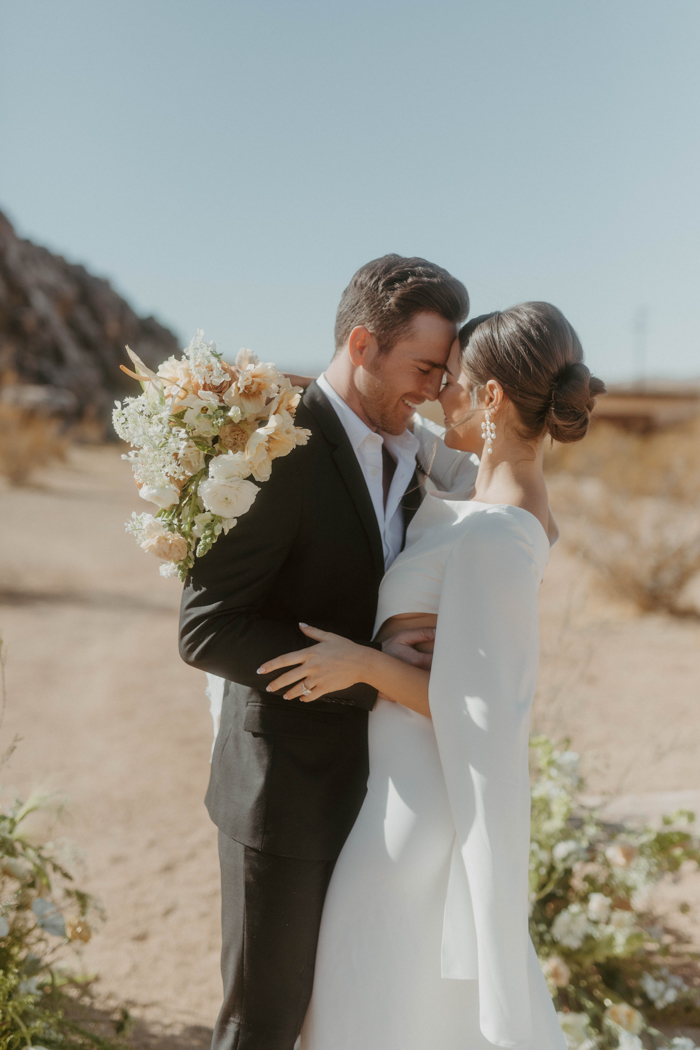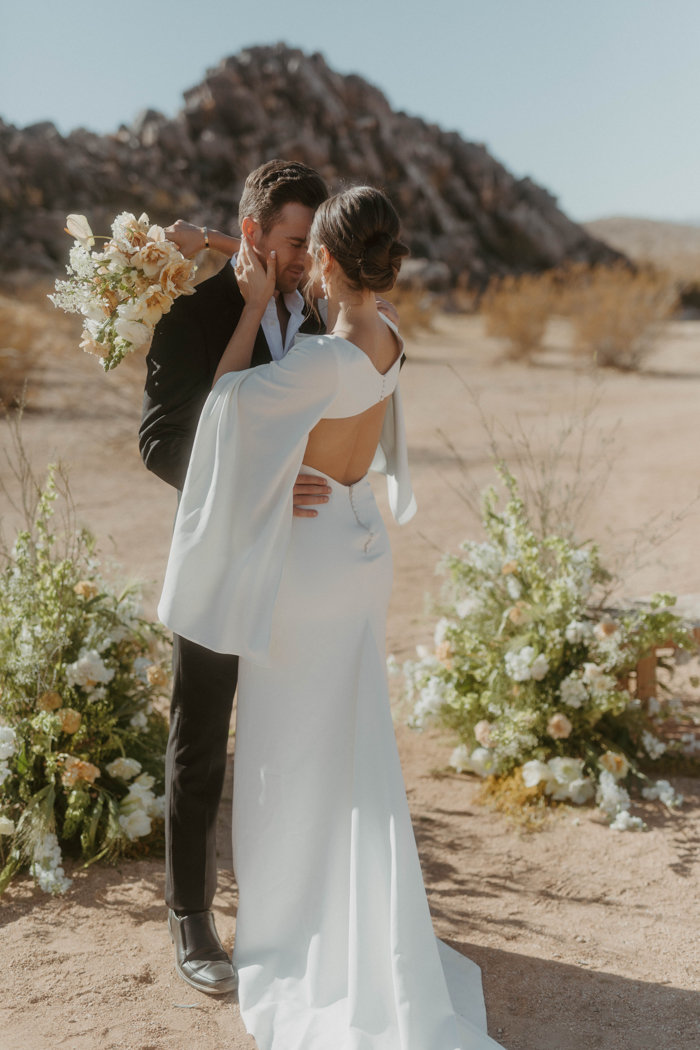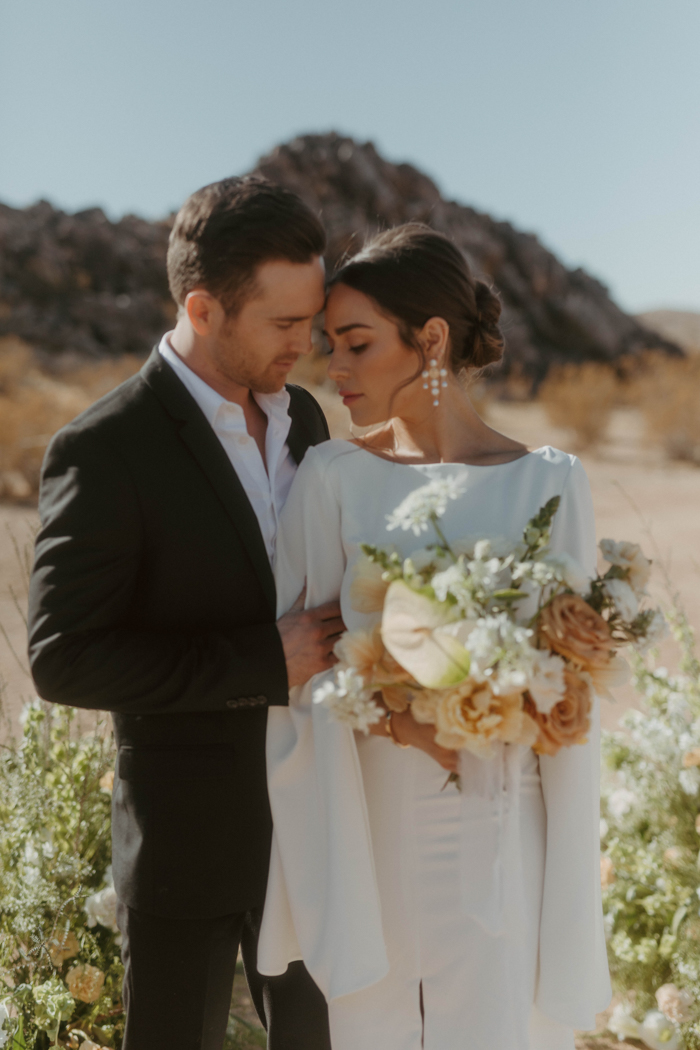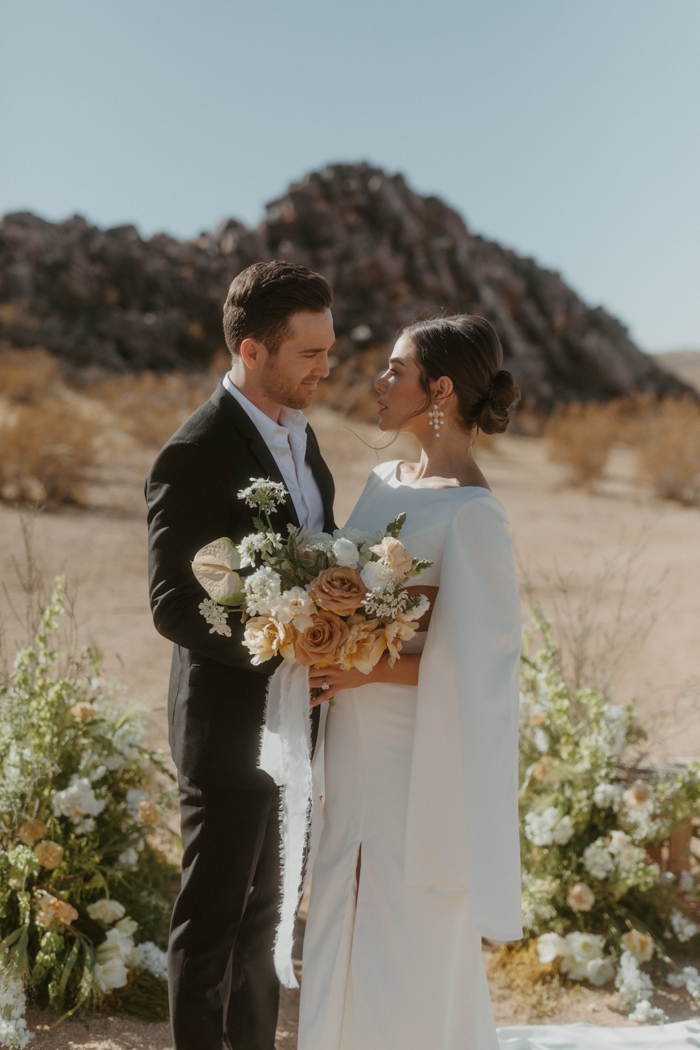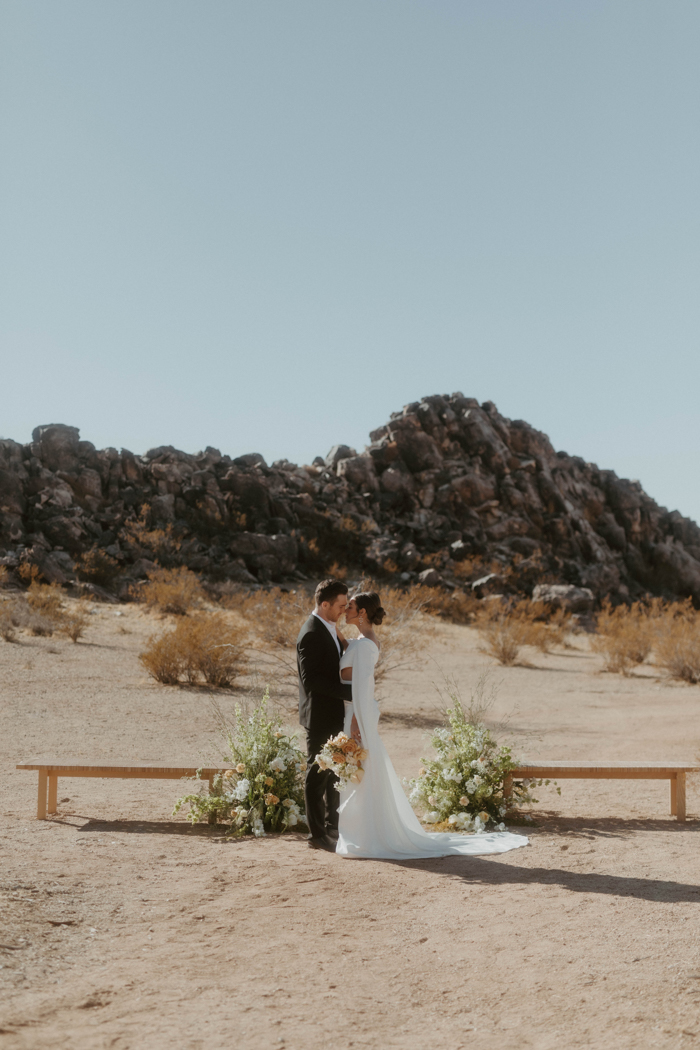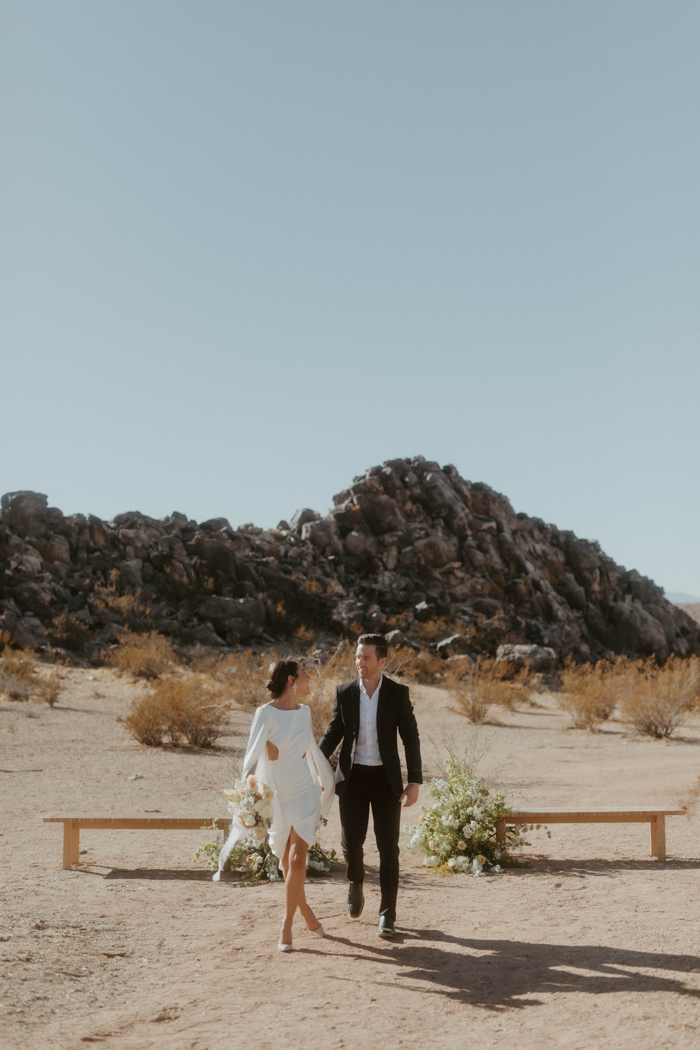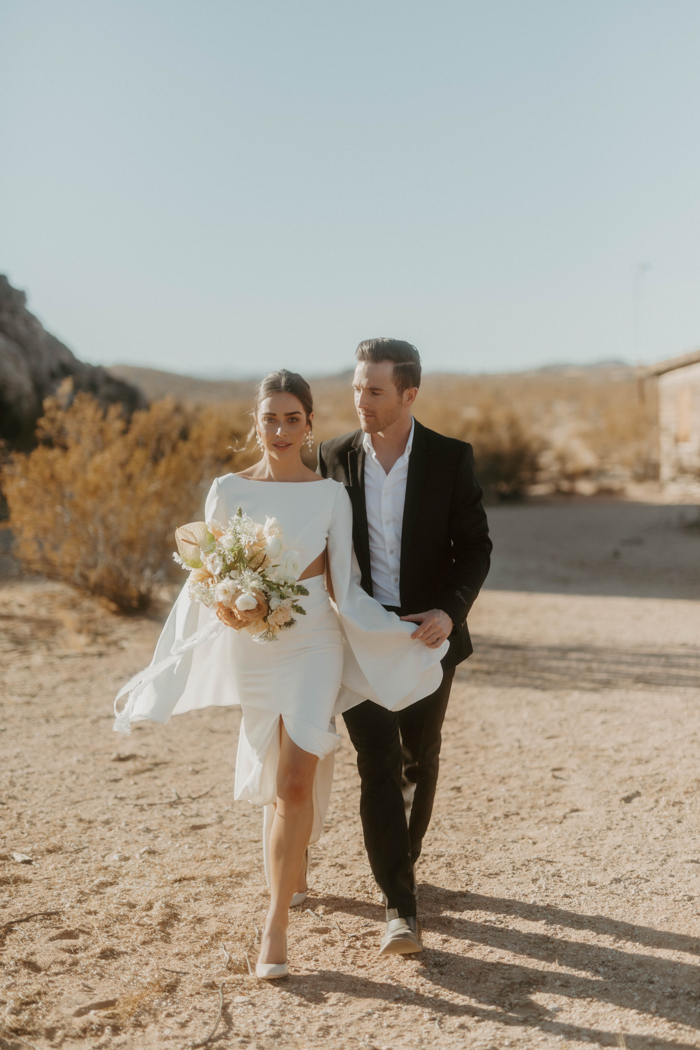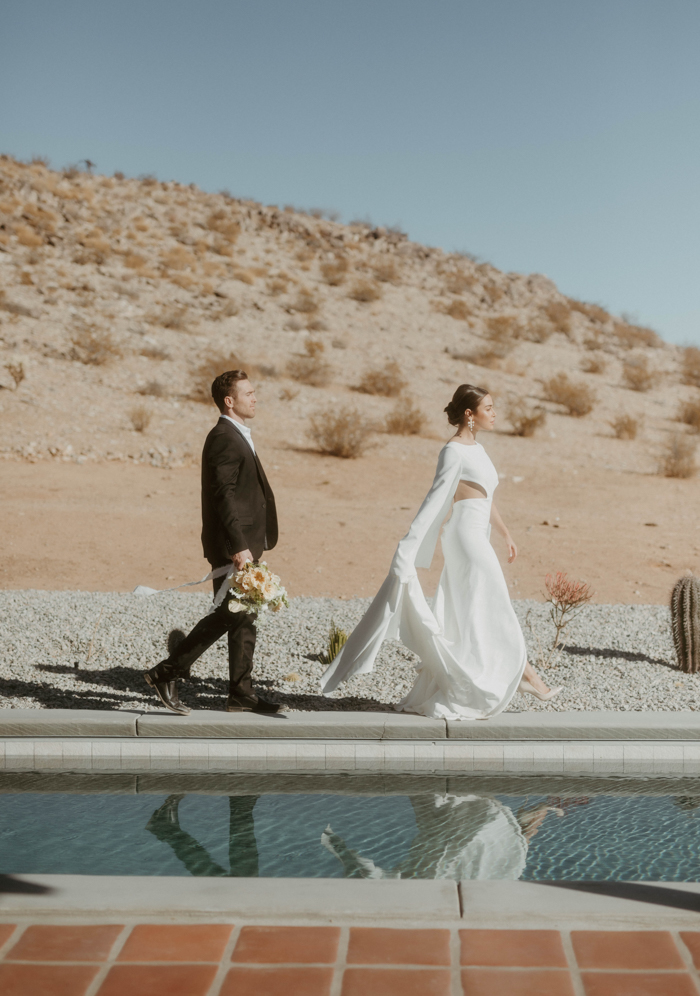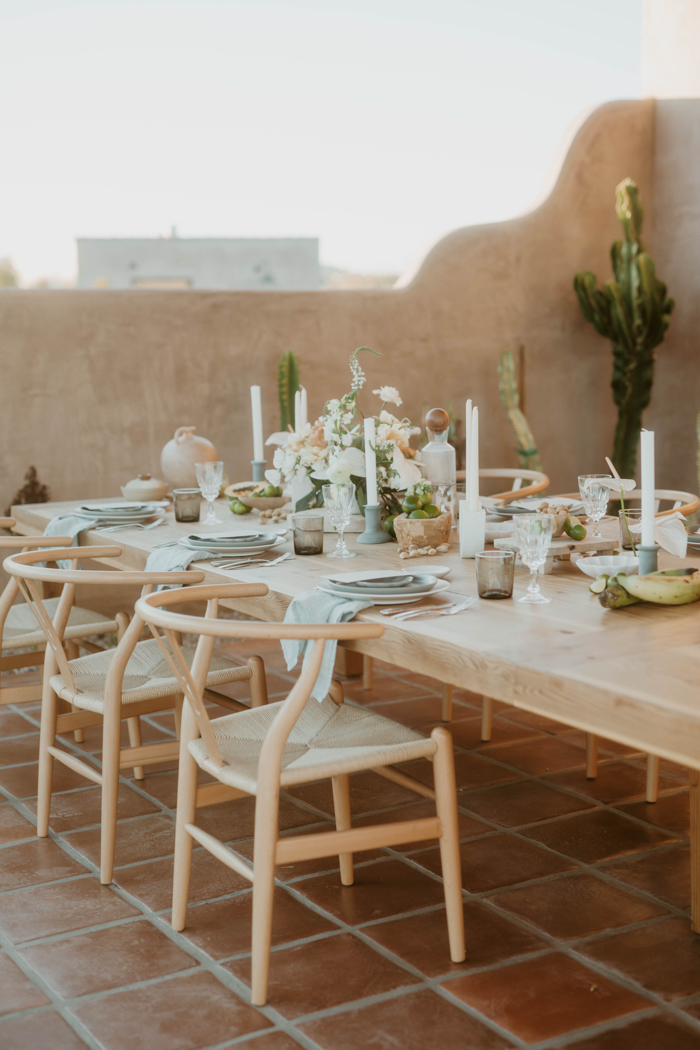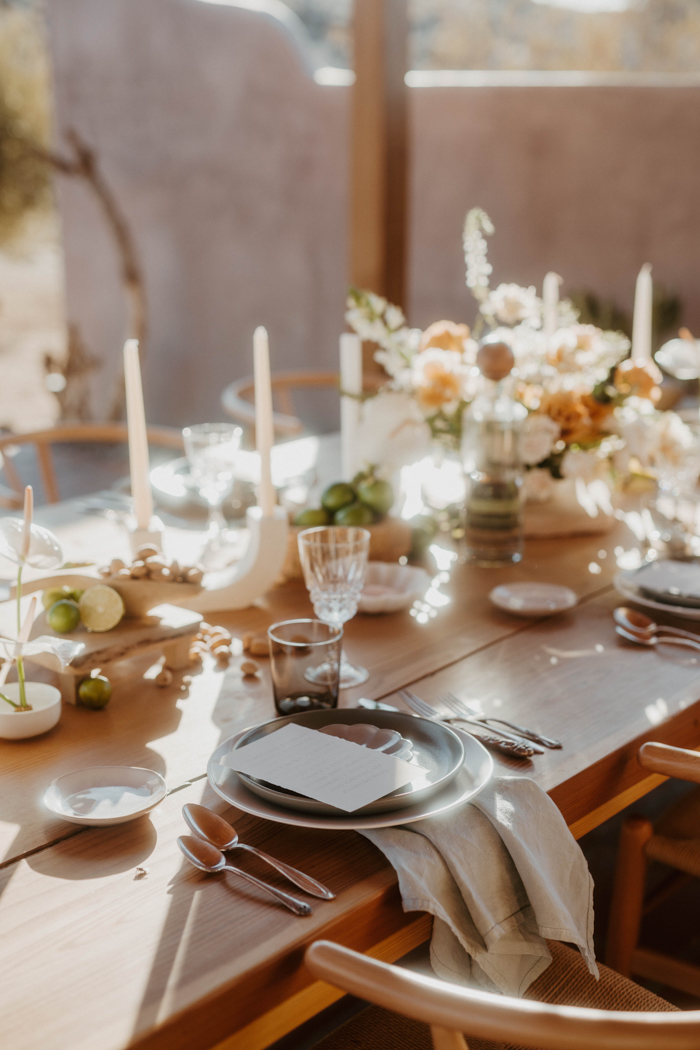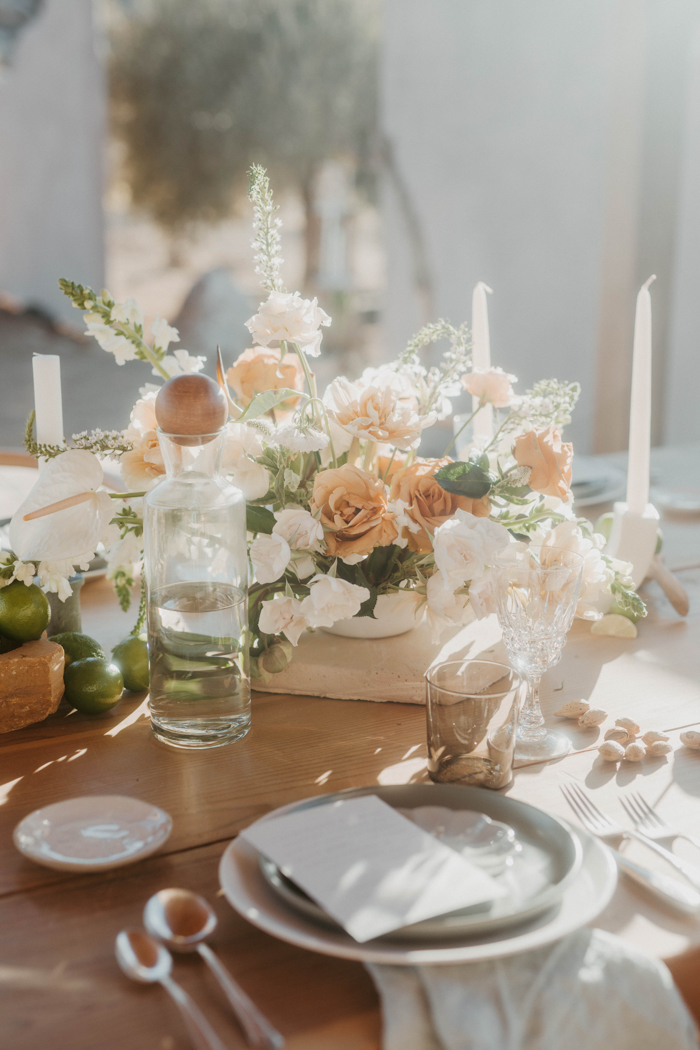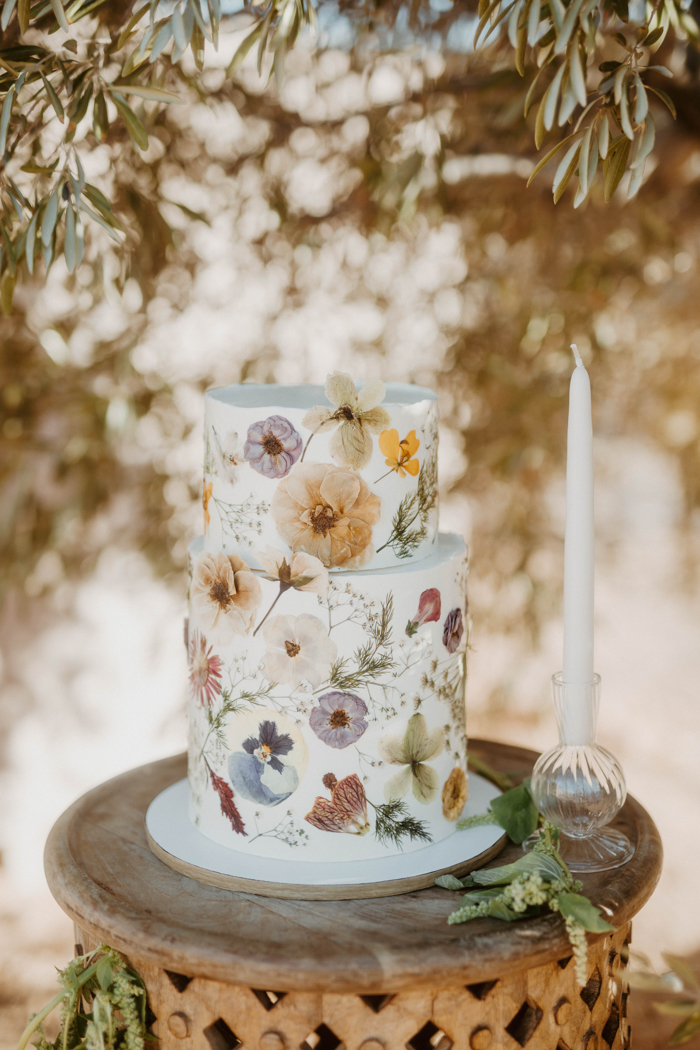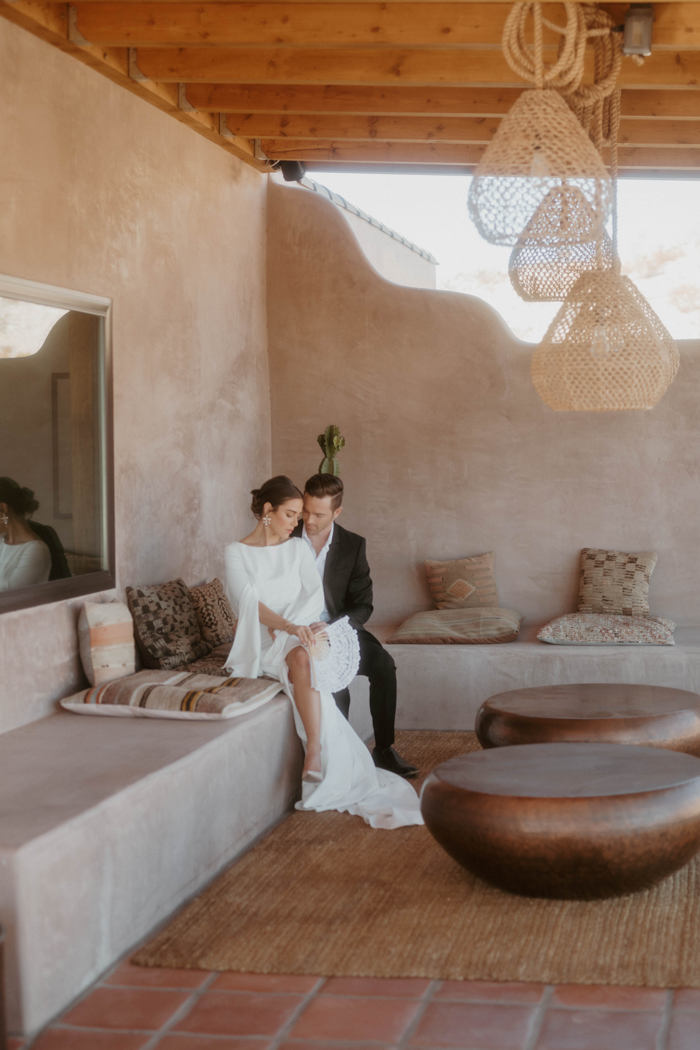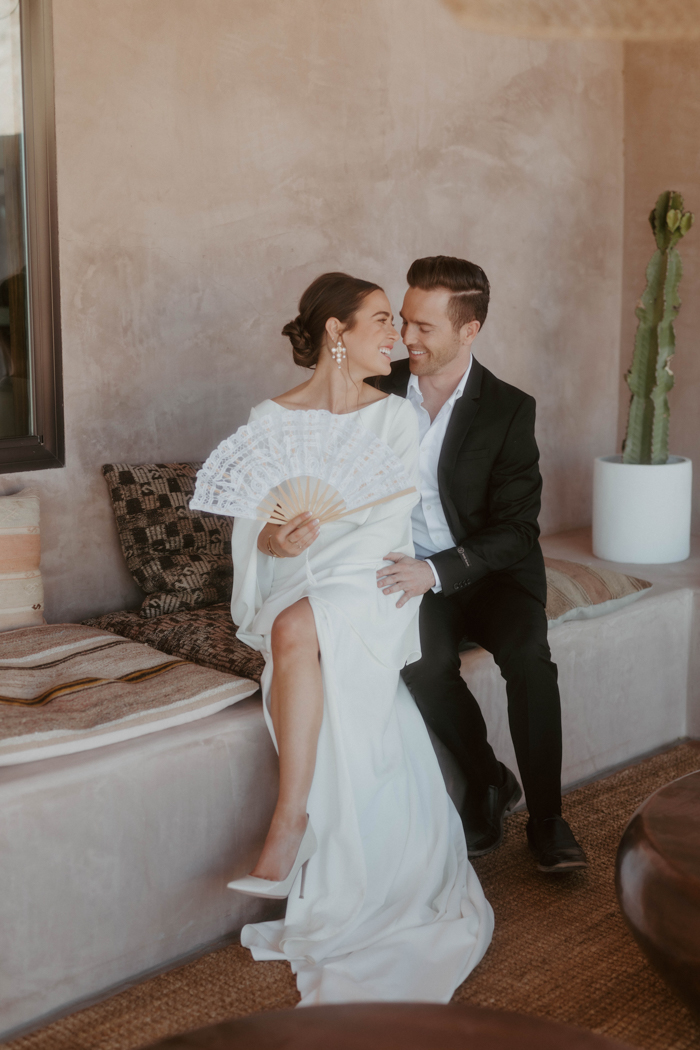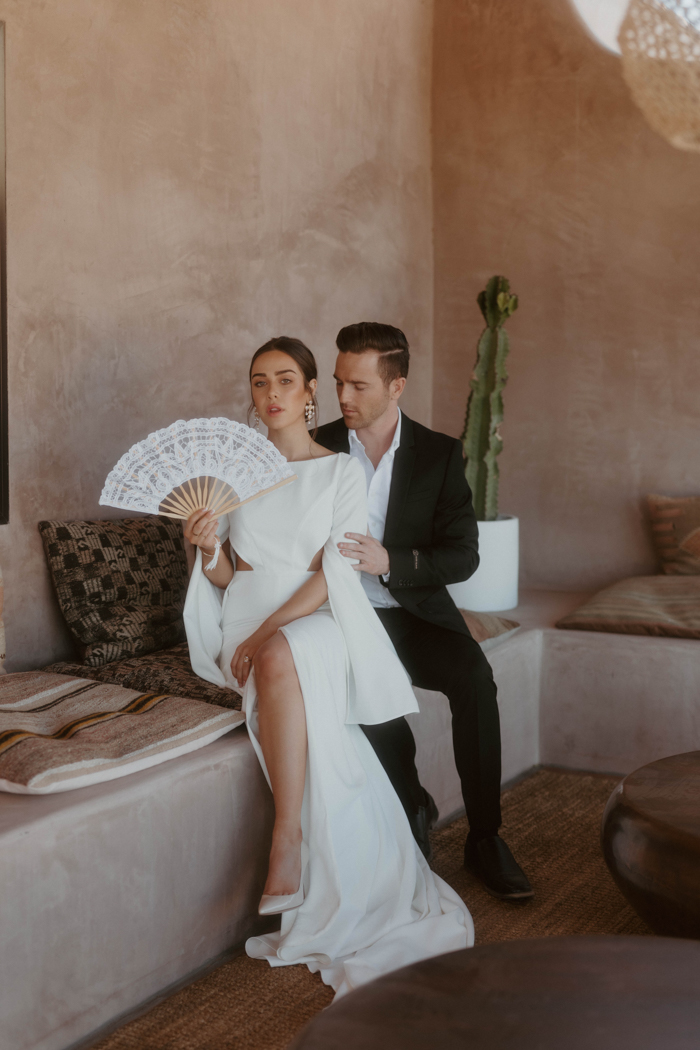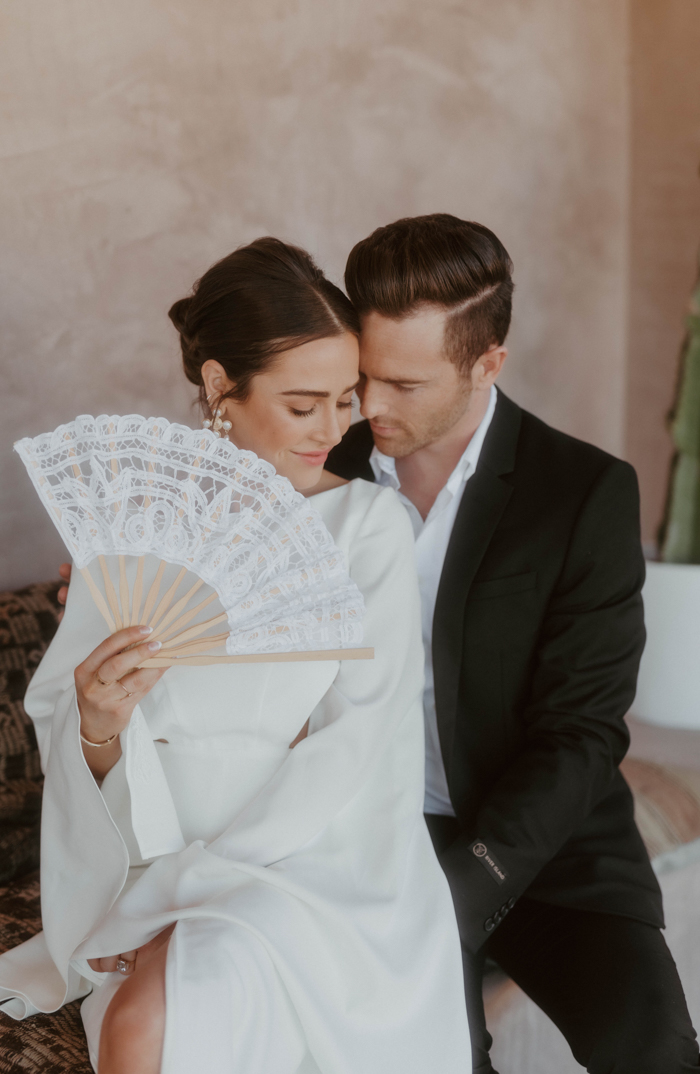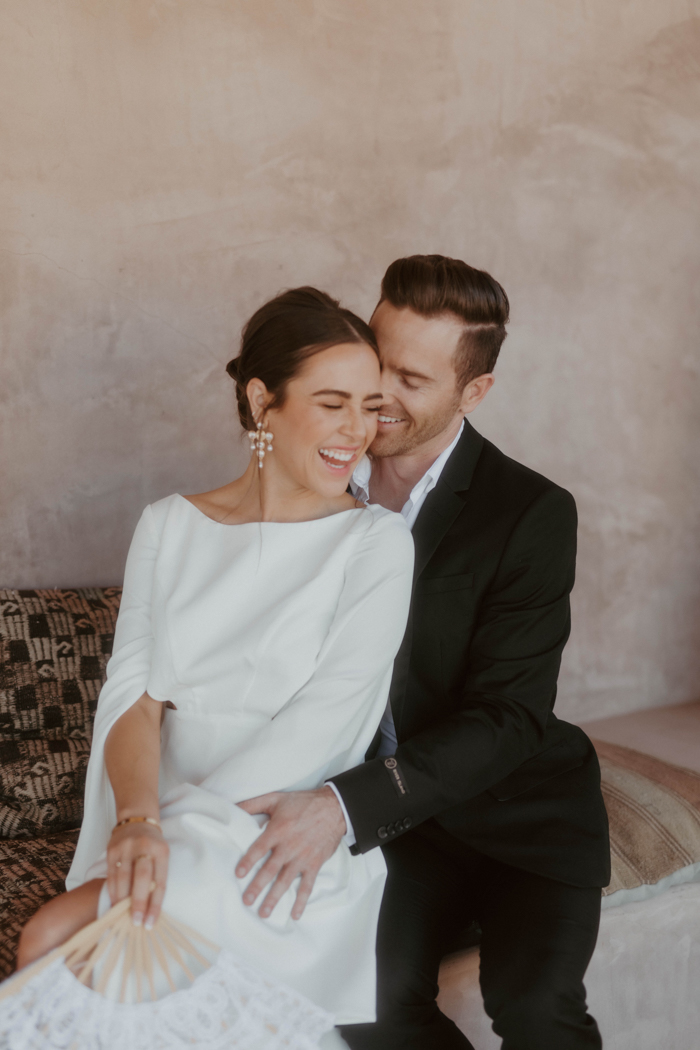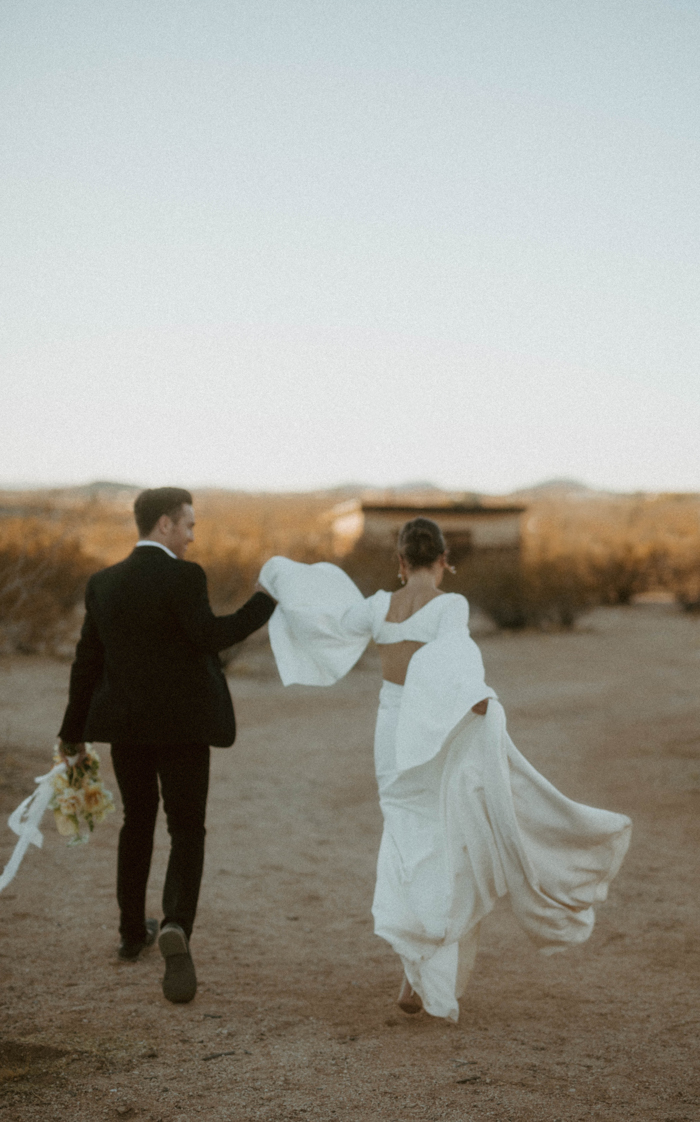 Event planner Details Darling, photographer Foolishly Rushing In, and a talented team of wedding vendors created this California desert elopement to prove small celebrations don't have to be dull. Regardless of your wedding size or location, there are many elements that can transform your big day into a memorable and personalized nuptial.
If you're searching for ways to spice up your intimate celebration—much like this California desert elopement—check out our guide for decorating your elopement.