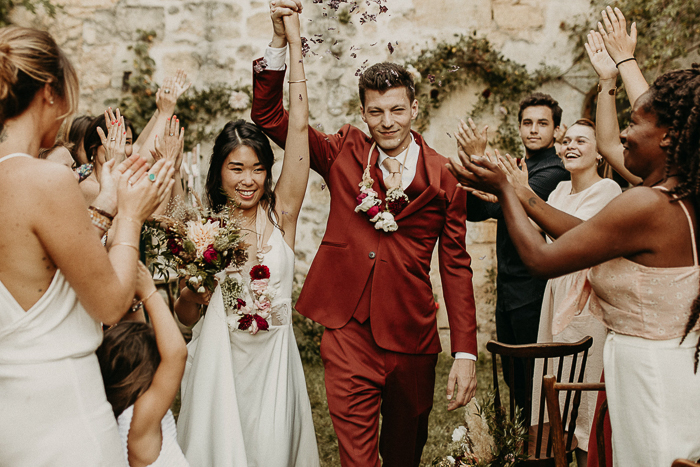 Here at Junebug, we have extremely talented vendors that create magic time and time again. From fairytale weddings to styled shoots that showcase love of all different kinds, we feel truly lucky to share their work with our readers. So we couldn't be more excited to share this cultural fusion wedding inspiration shoot put together by Junebug member Lesley S. Photography and planner La Bohème Wedding.
The French vendors wanted to share the blending of cultures done in a traditional yet modern way. Japanese culture was represented in the flower necklace exchange and the red and white color palette. Nods to French culture included the Château Sentout castle venue, the vineyard-inspired wedding invitations, and the wine enjoyed during cocktail hour.
While we could try to explain every carefully curated detail–including how elegant the Audacieuse Adélaïde crepe wedding gown looked paired with the bold colored suit from Blandin & Delloye or just how romantic the candle-lit dinner was–we're going to let photographer Lesley share her vision.
Junebug Member's Thoughts On The Cultural Fusion Wedding Inspiration
This wedding inspiration shoot was inspired by Japanese culture and by different types of wedding trends that can be found in the French culture. Located near Bordeaux, le Château Sentout—the venue where this photoshoot took place—brings something magical and genuine to the whole scenography. It was important to us that future newlyweds could feel the castle atmosphere and see all of its potential through the photos.
The main goal of this photoshoot was to show two different cultures mixed together to create something unique. In our case, we were mainly targeting traditional Asian couples, especially Japanese ones.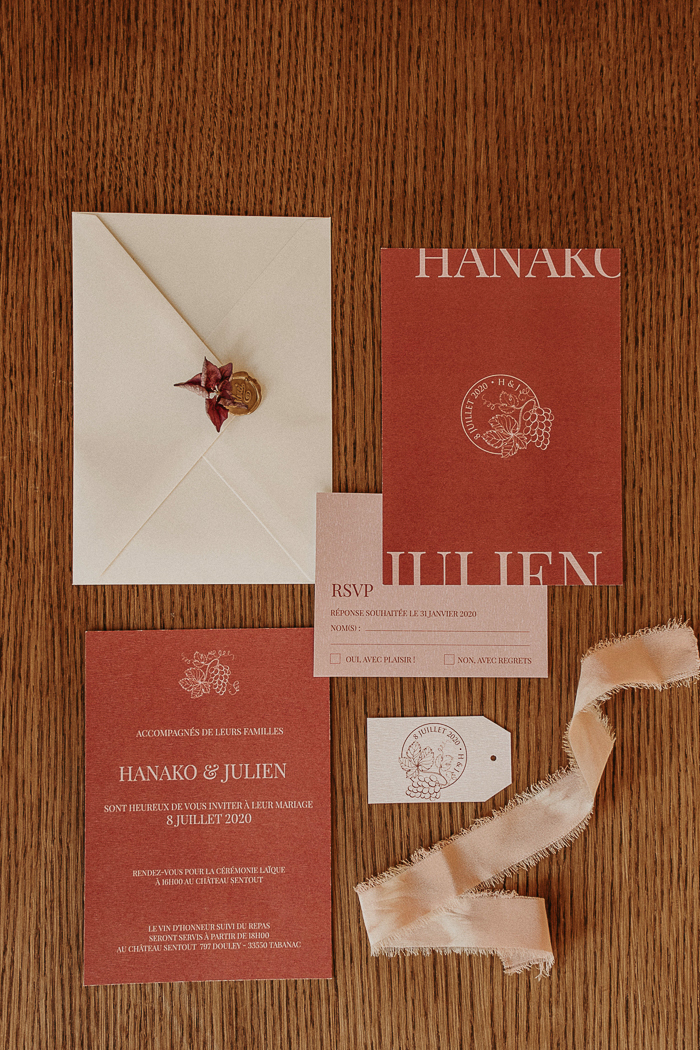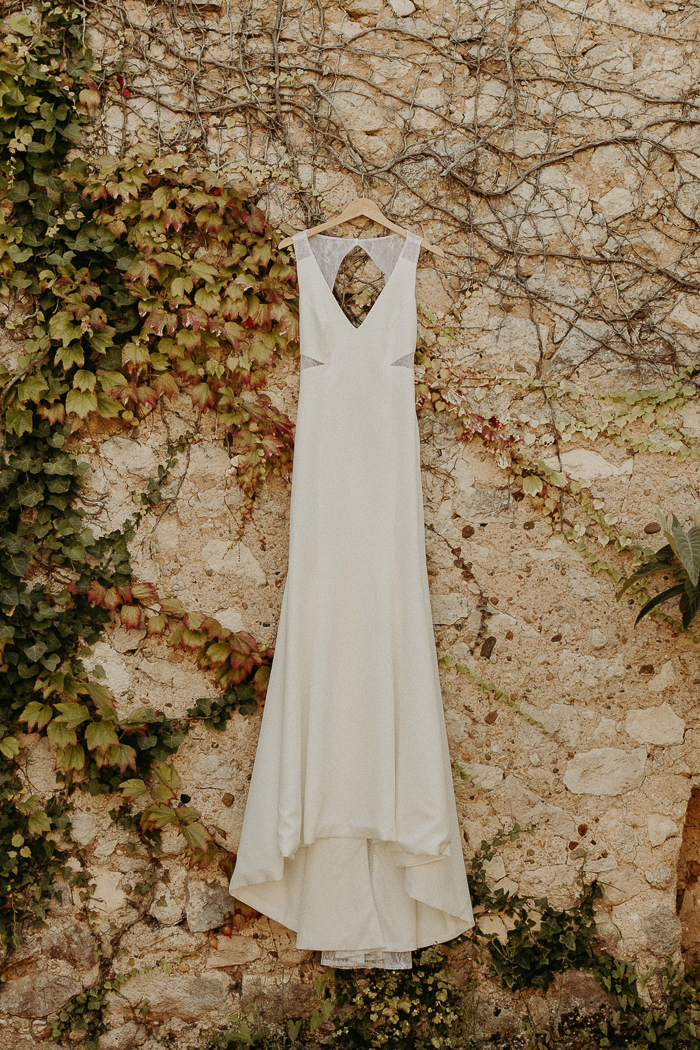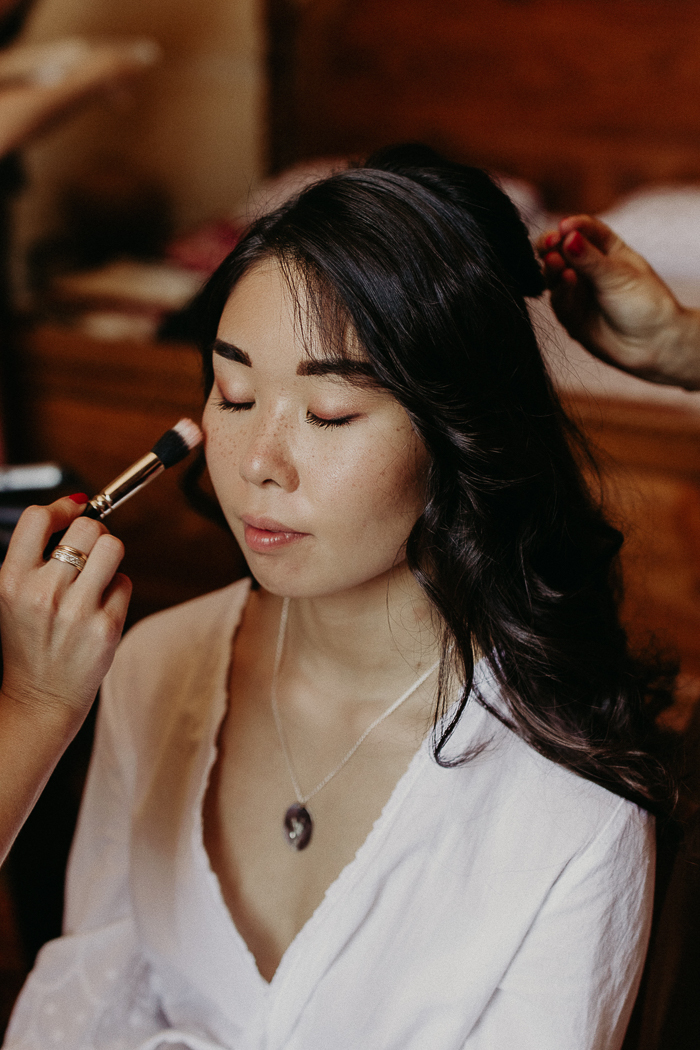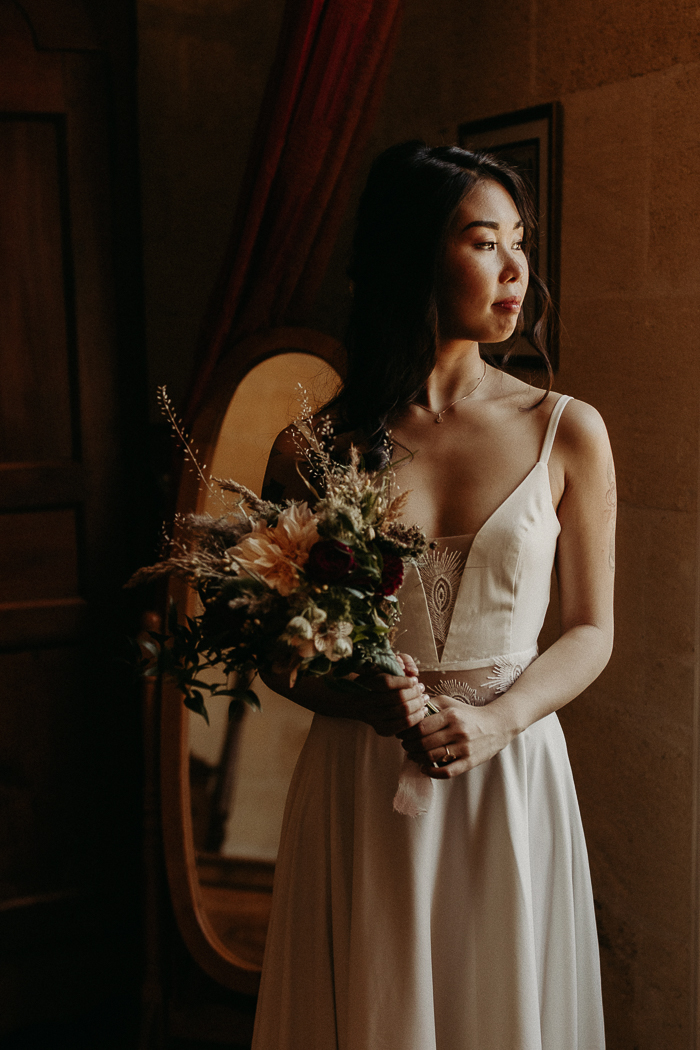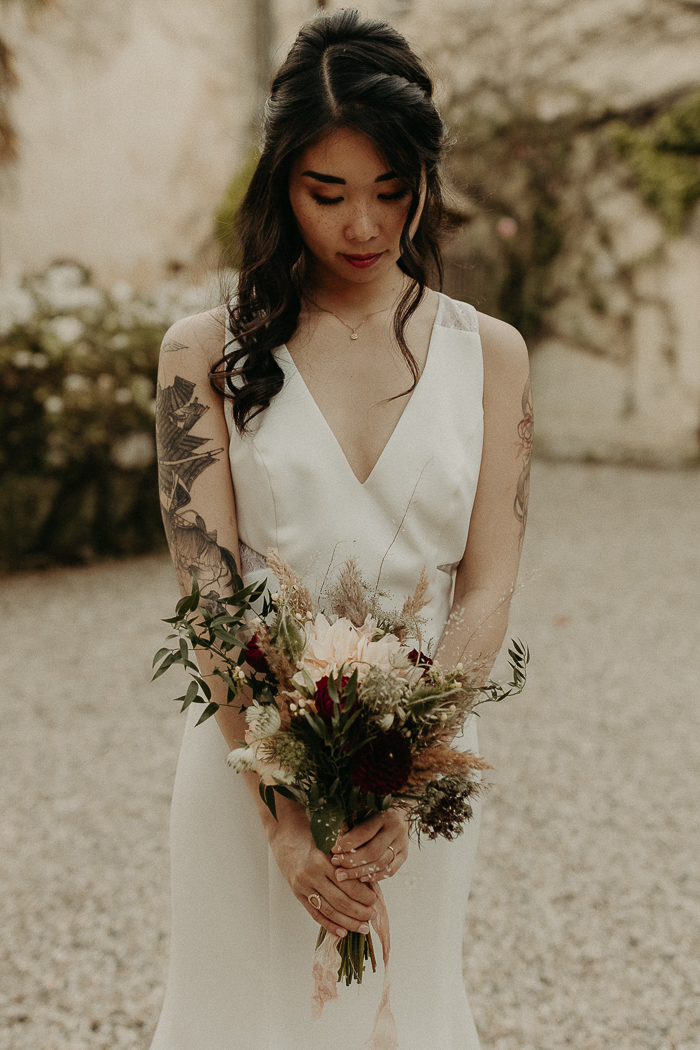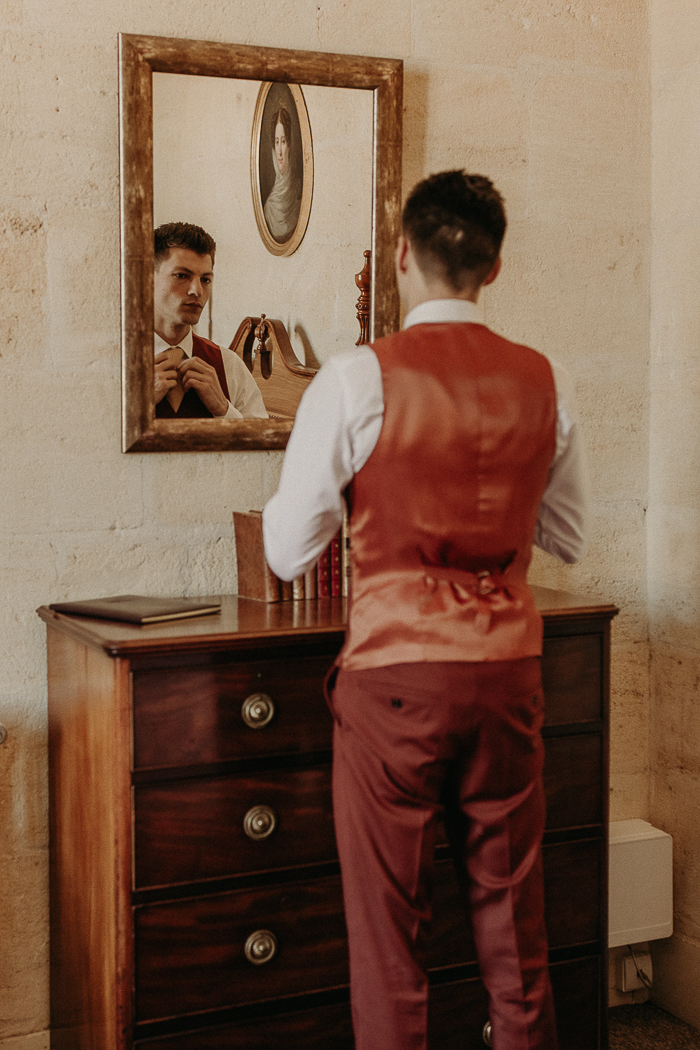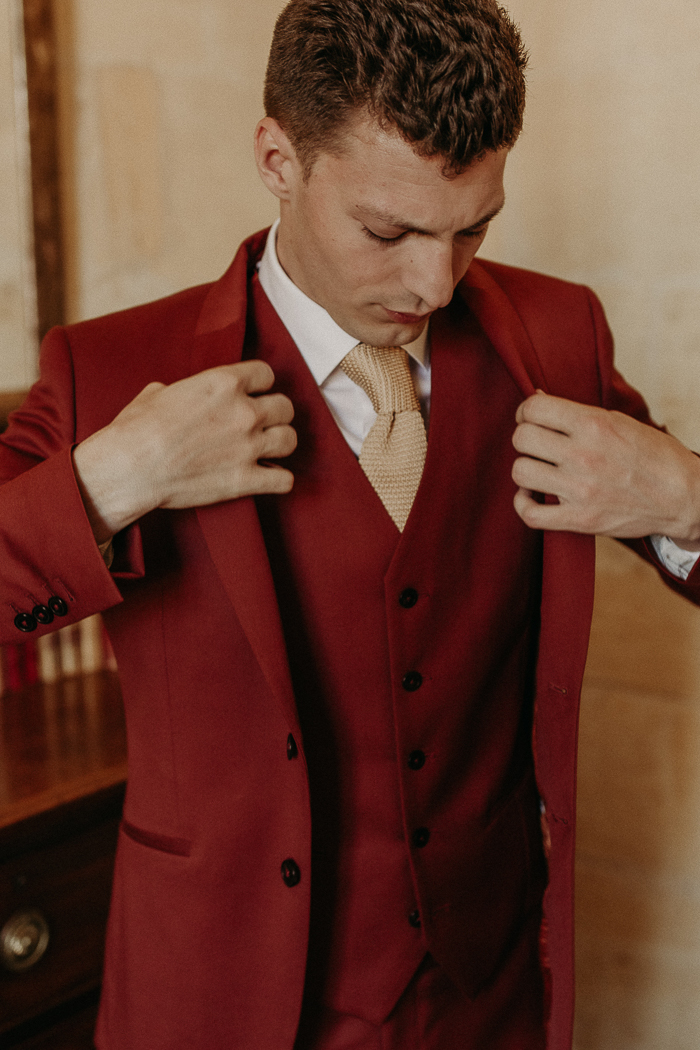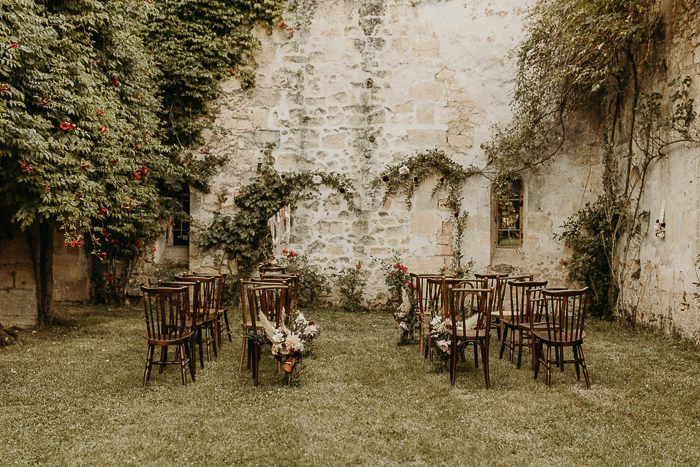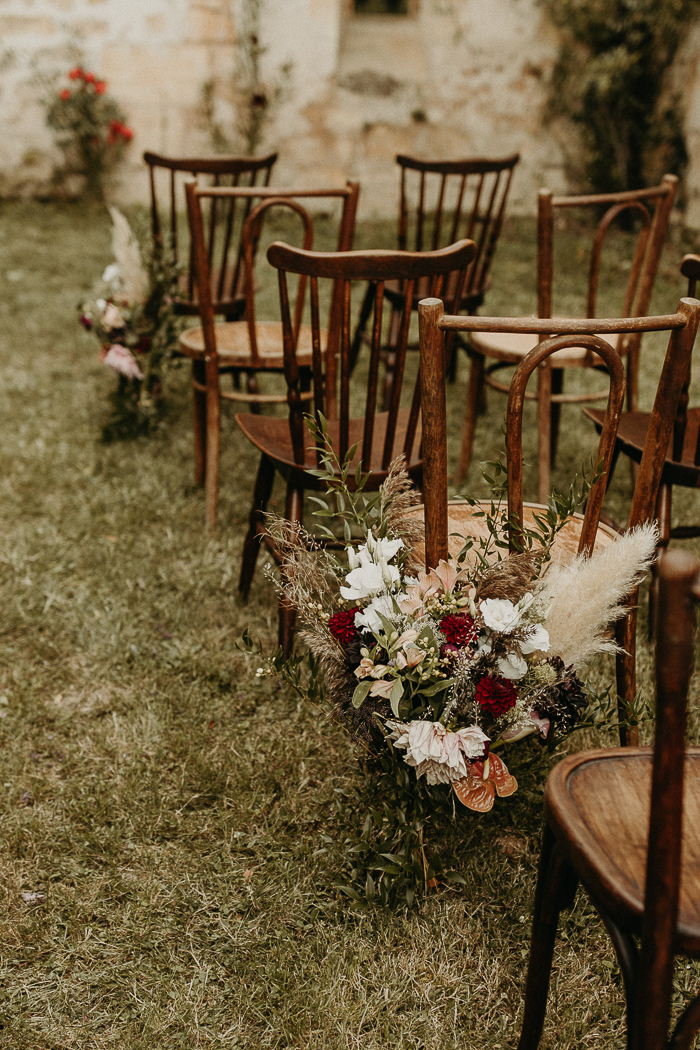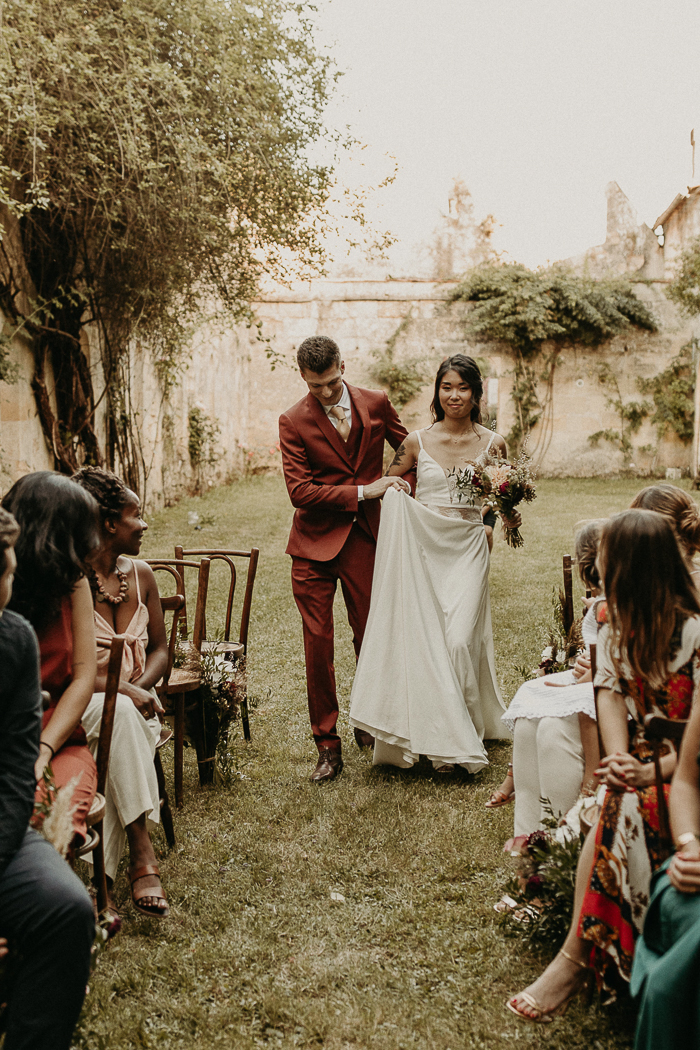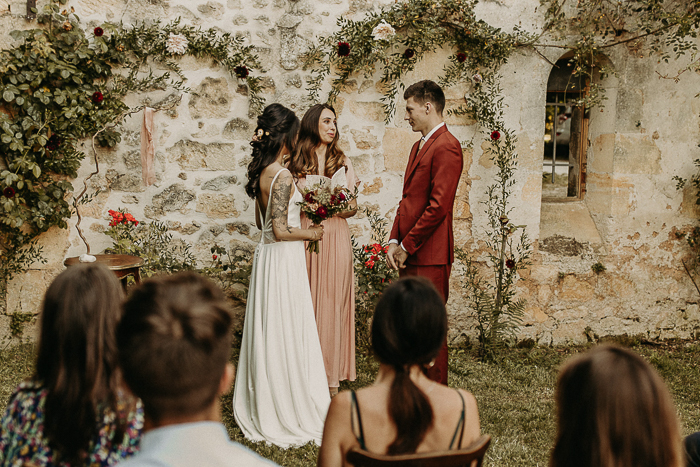 Incorporating Two Different Cultures
There are different references to the Japanese culture–Tanabata's Tenzakus and the flower necklace exchange during the ceremony–showing that it's possible to respect reserved Asian traditions while introducing modern touches. More delicate details such as the linen folded like Furoshiki were also represented. French culture was represented through the venue, the choice of stationery, and the wine and different beverages served during the cocktail hour.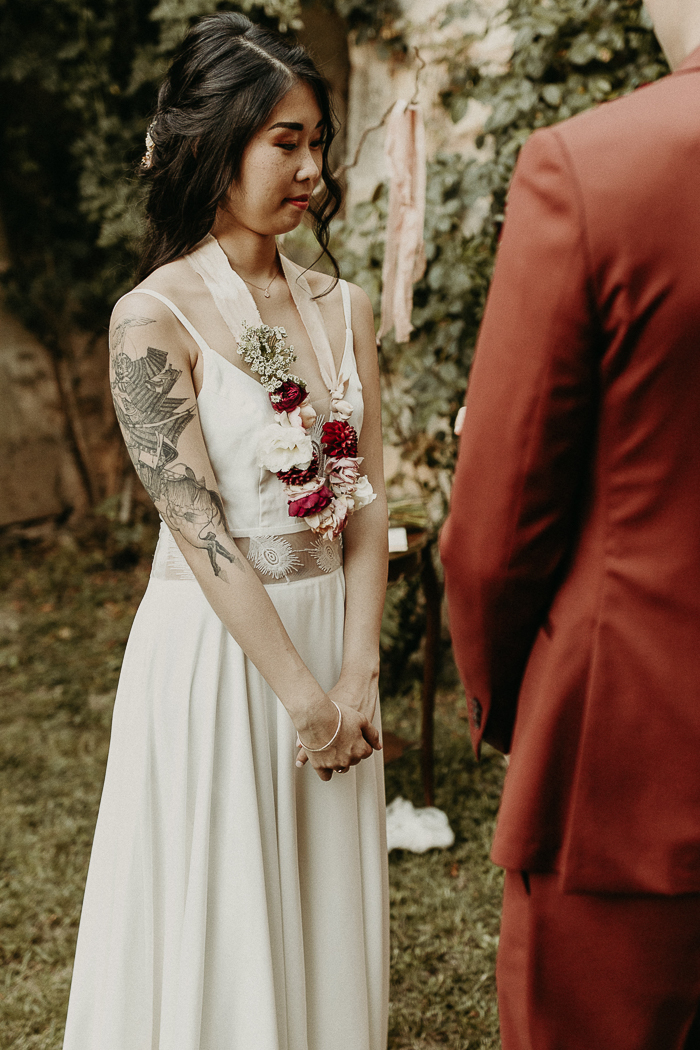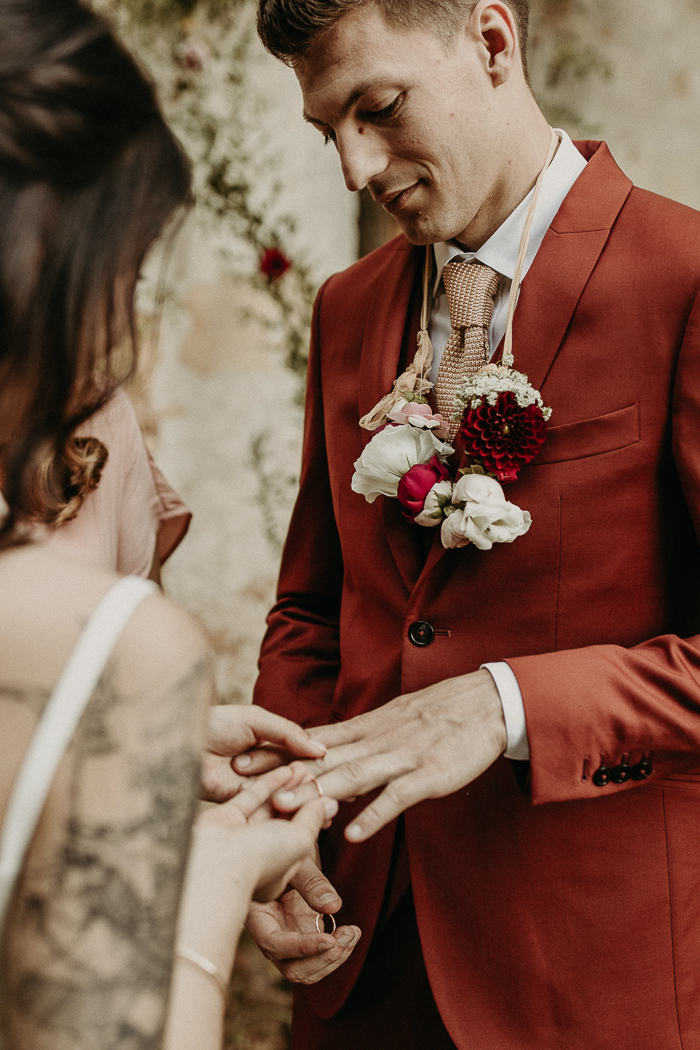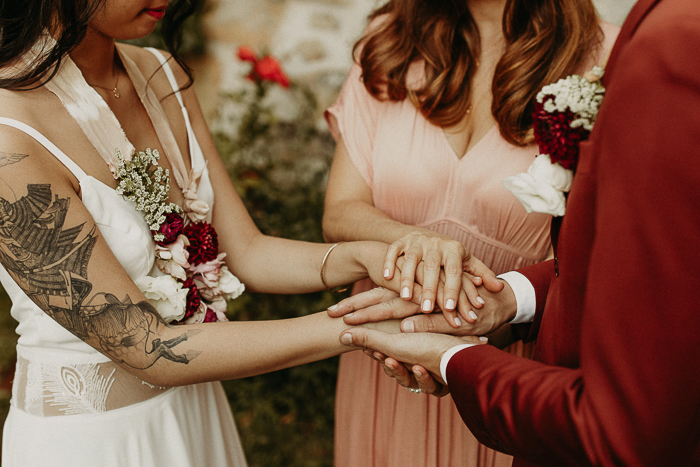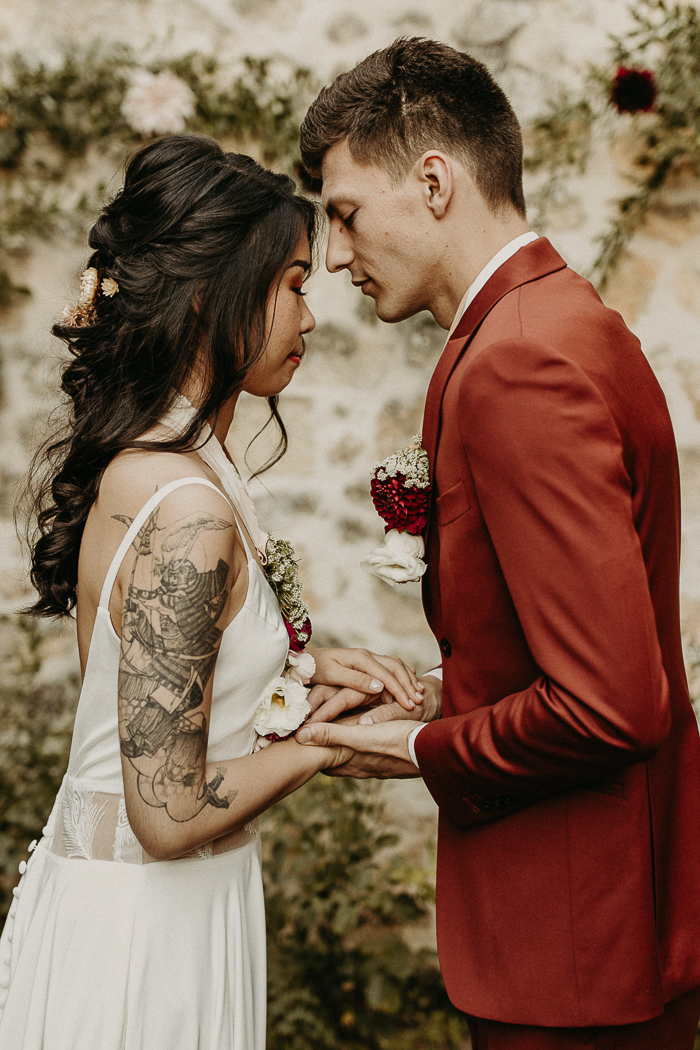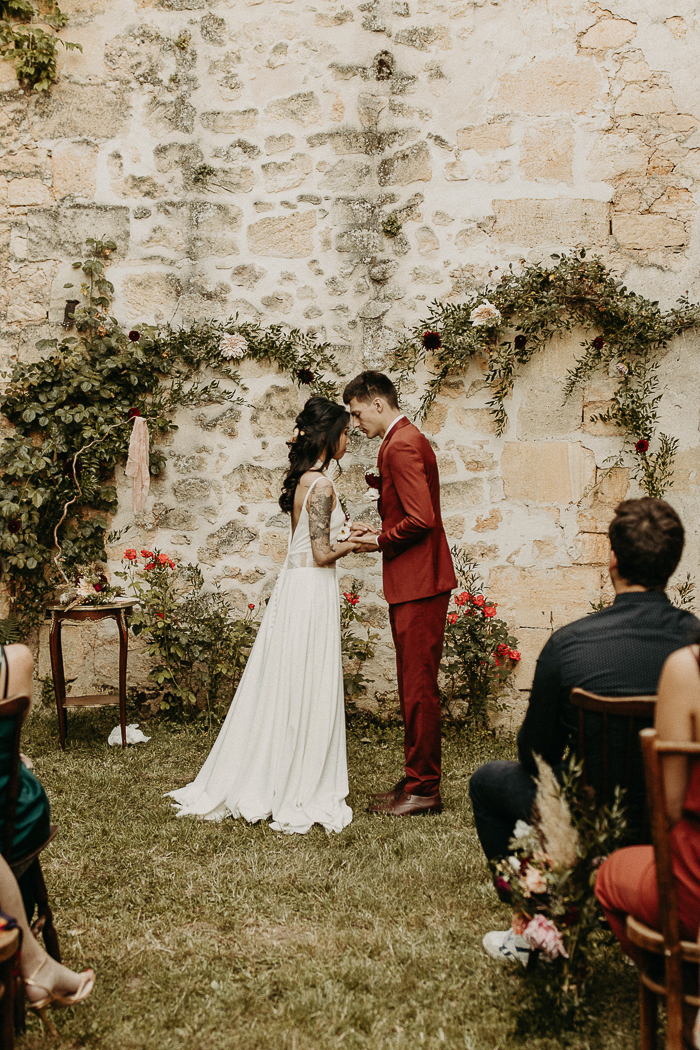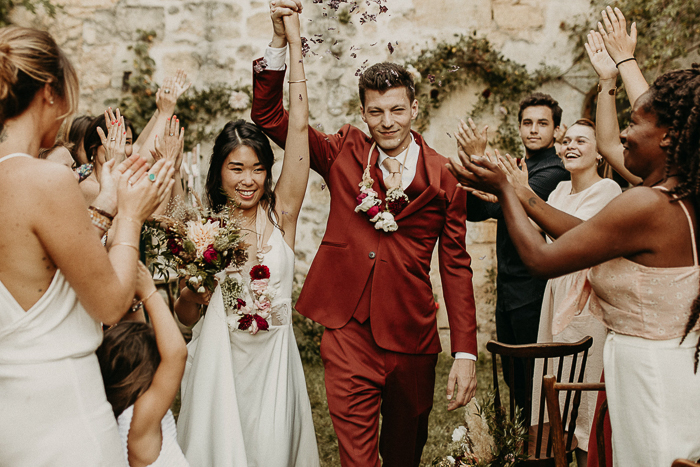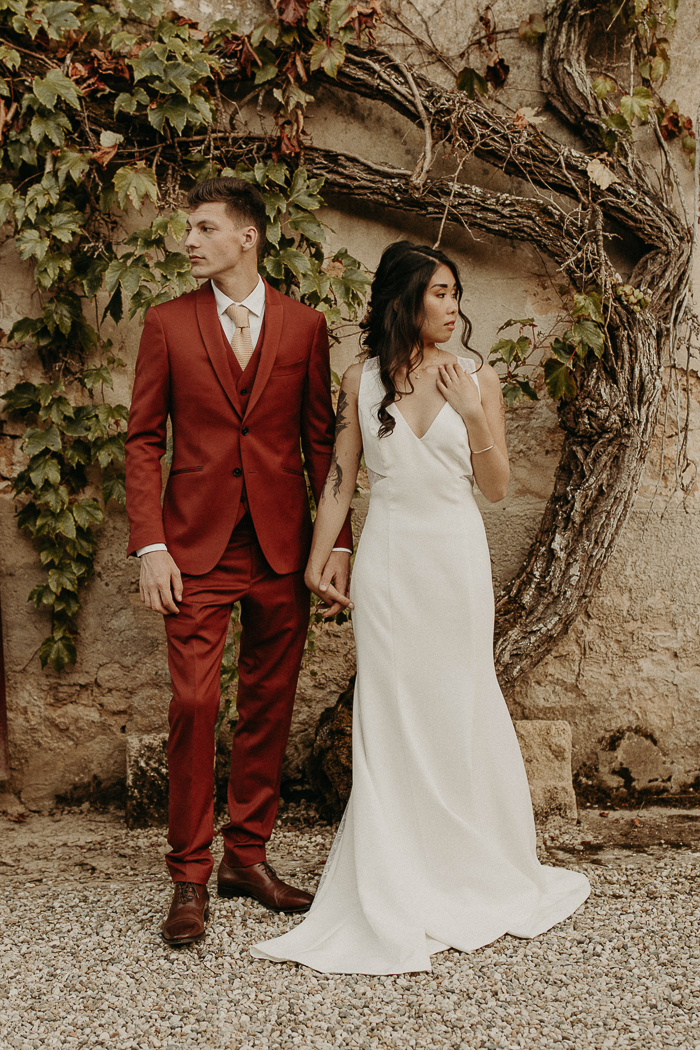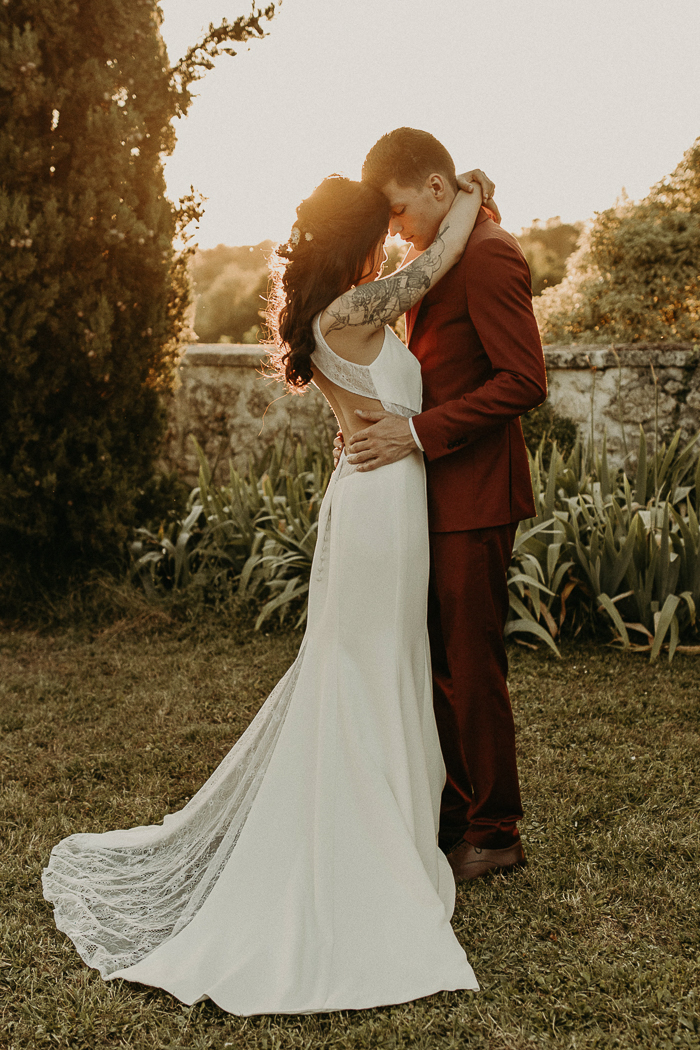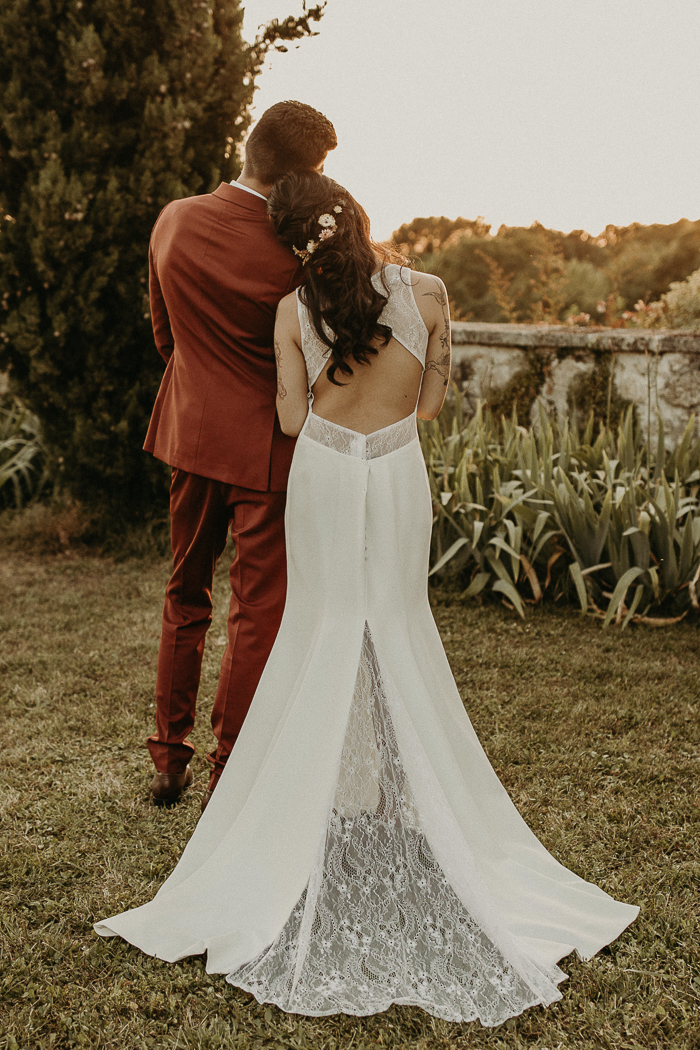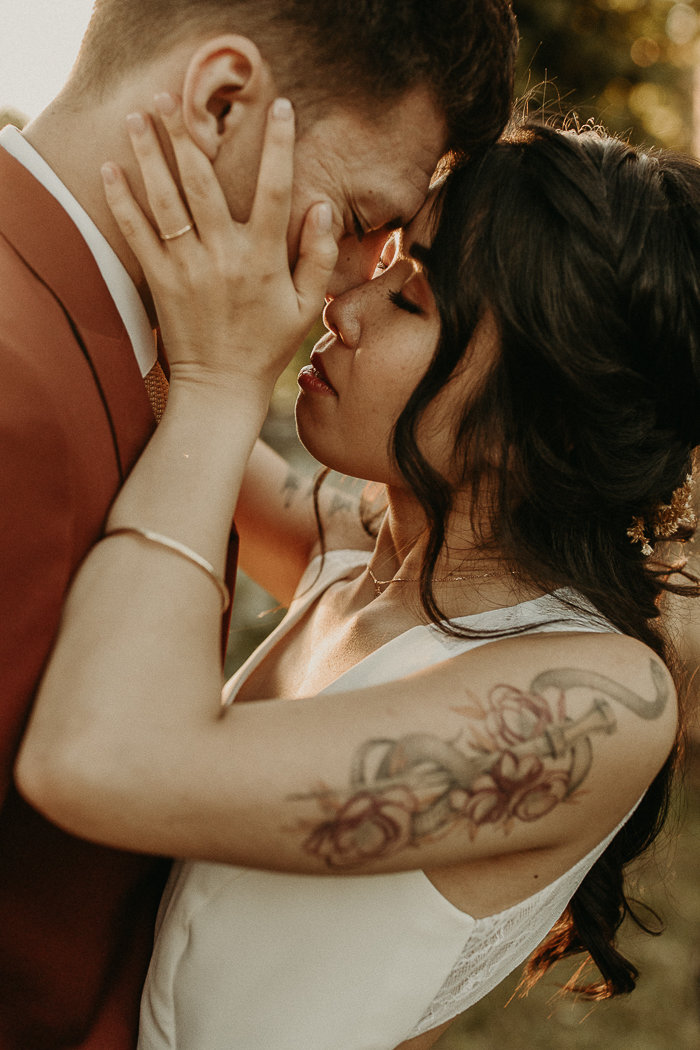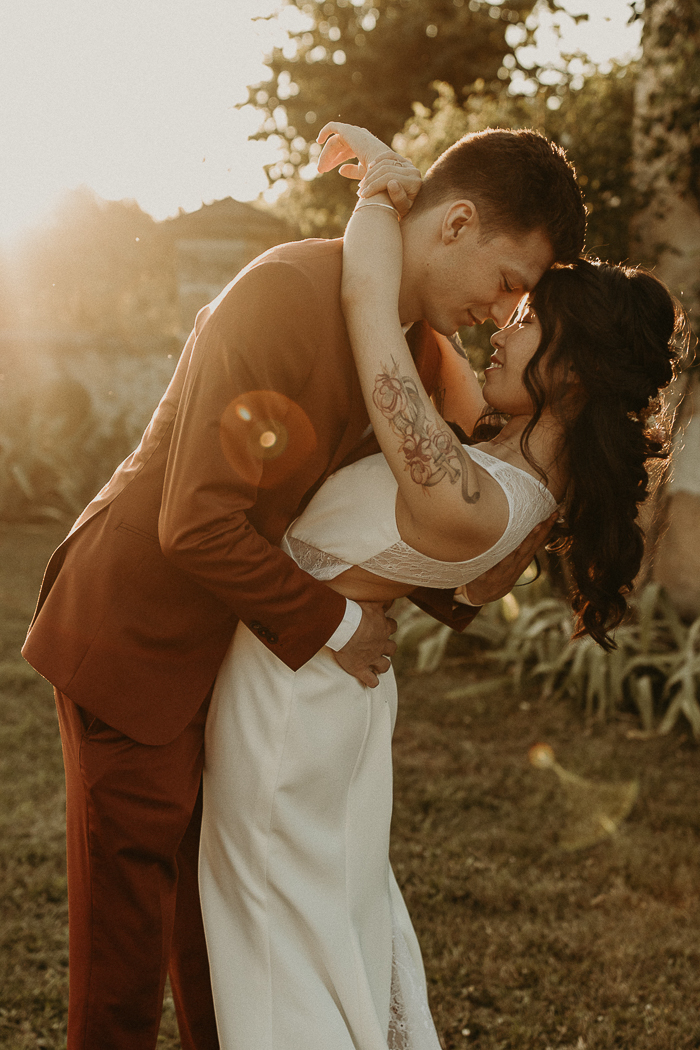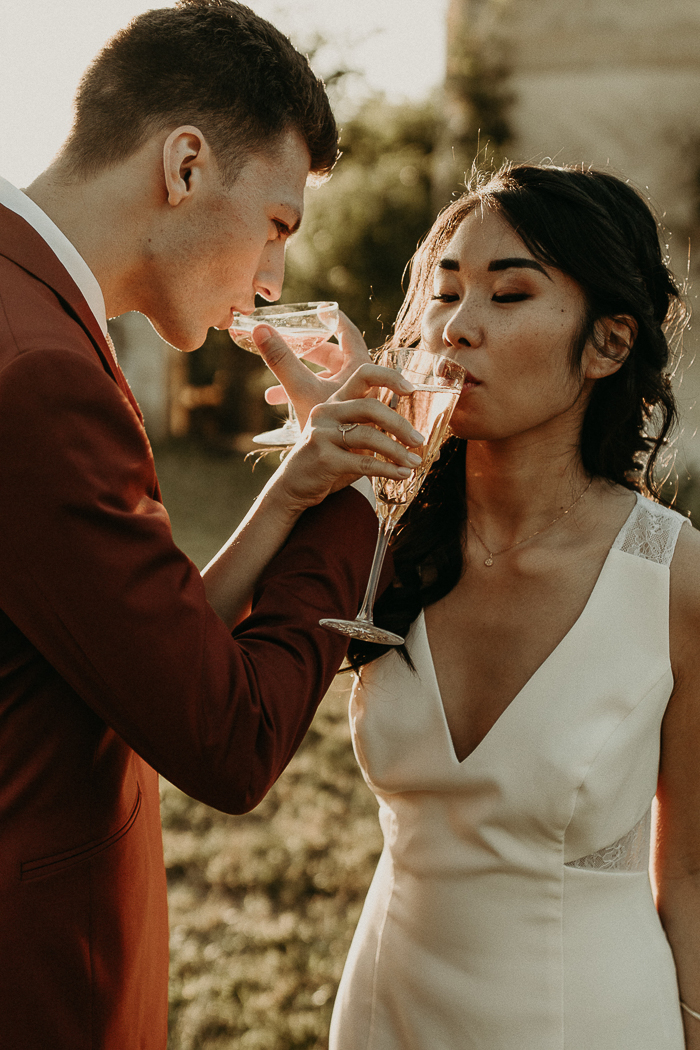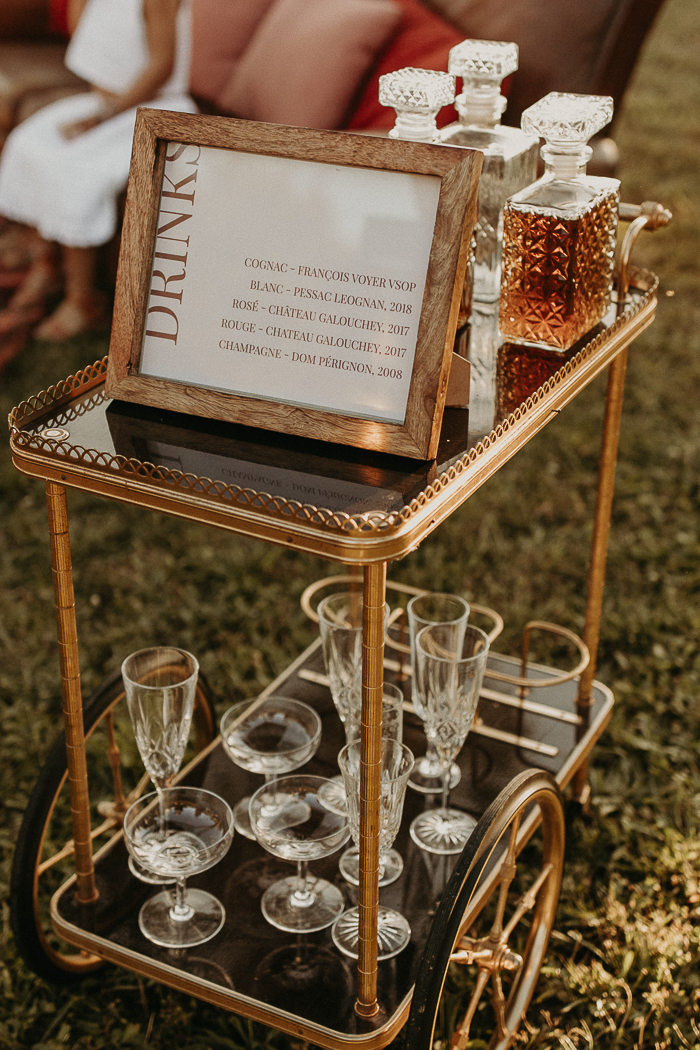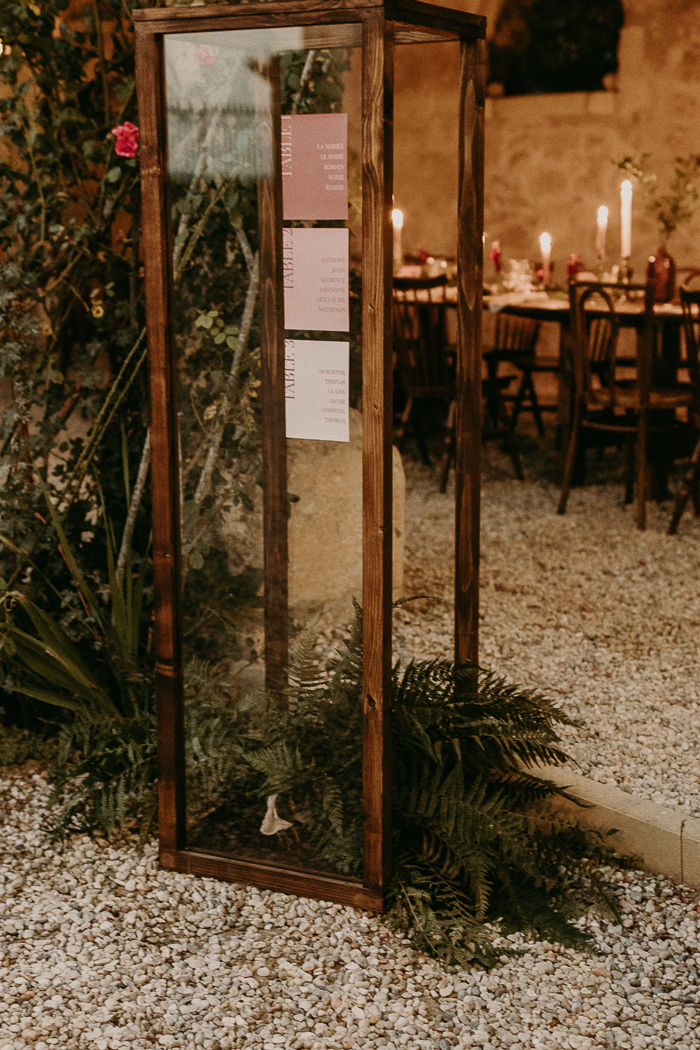 Rustic Romantic Decor
We wanted to mix different trends–rustic, raw materials, romantic–with the color palette and a more refined and minimalist style, like with the stationery and the plates. We also used the greenery environment of the castle, especially for the ceremony setup.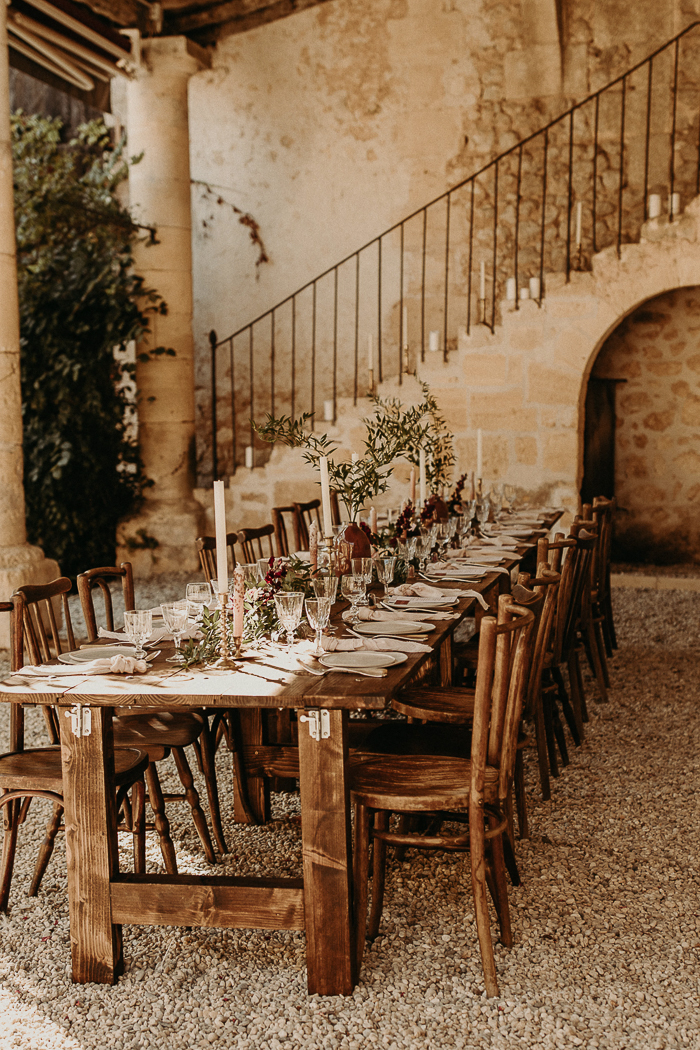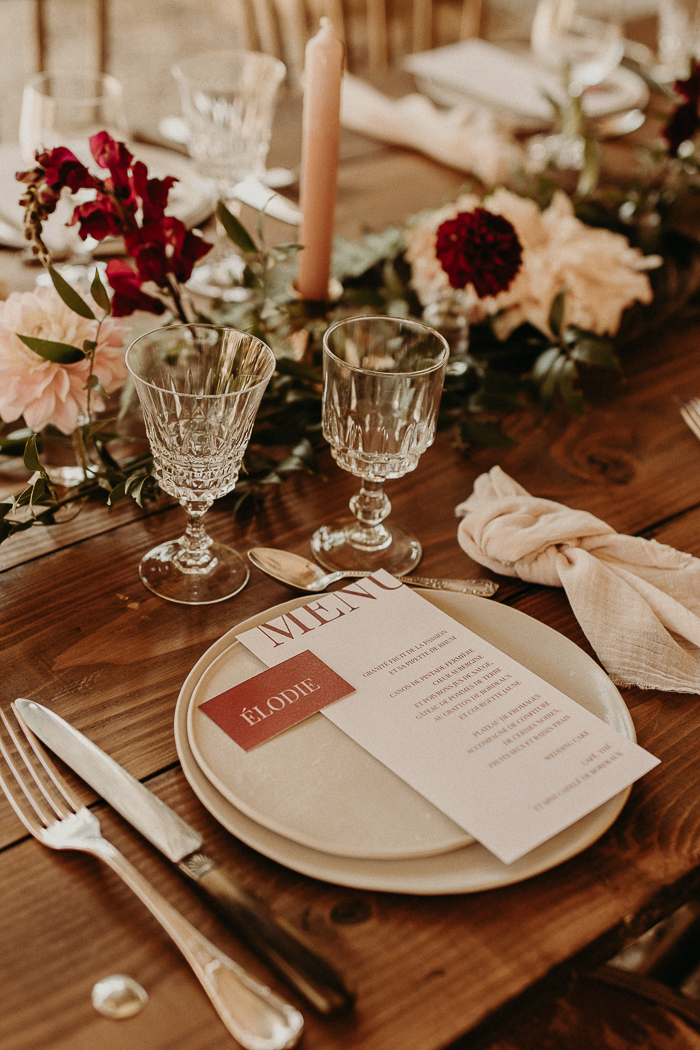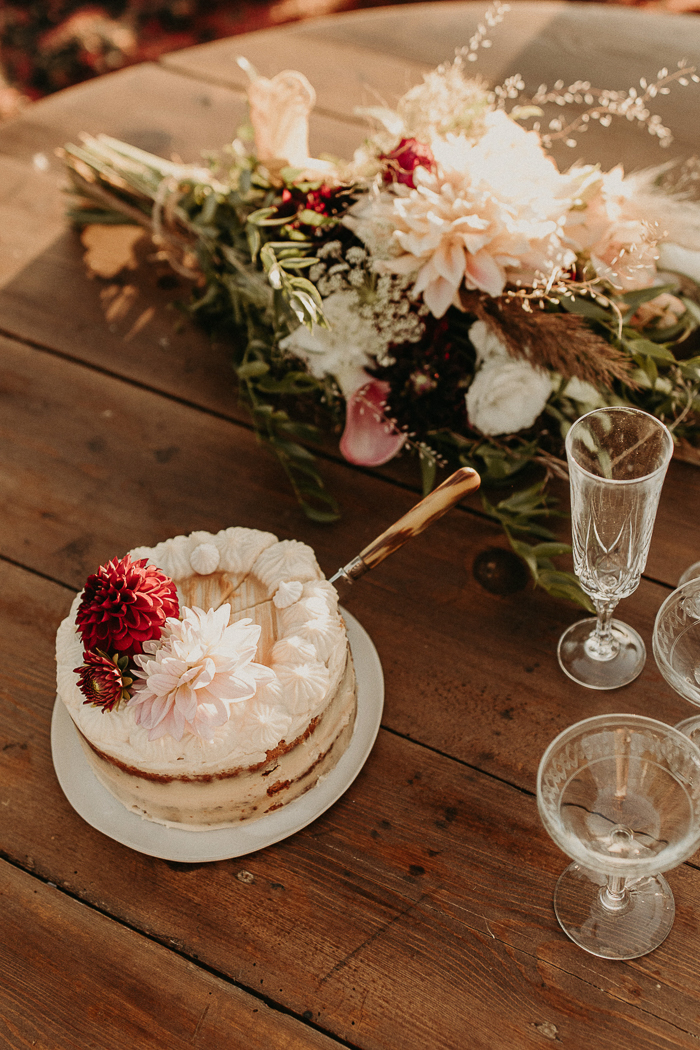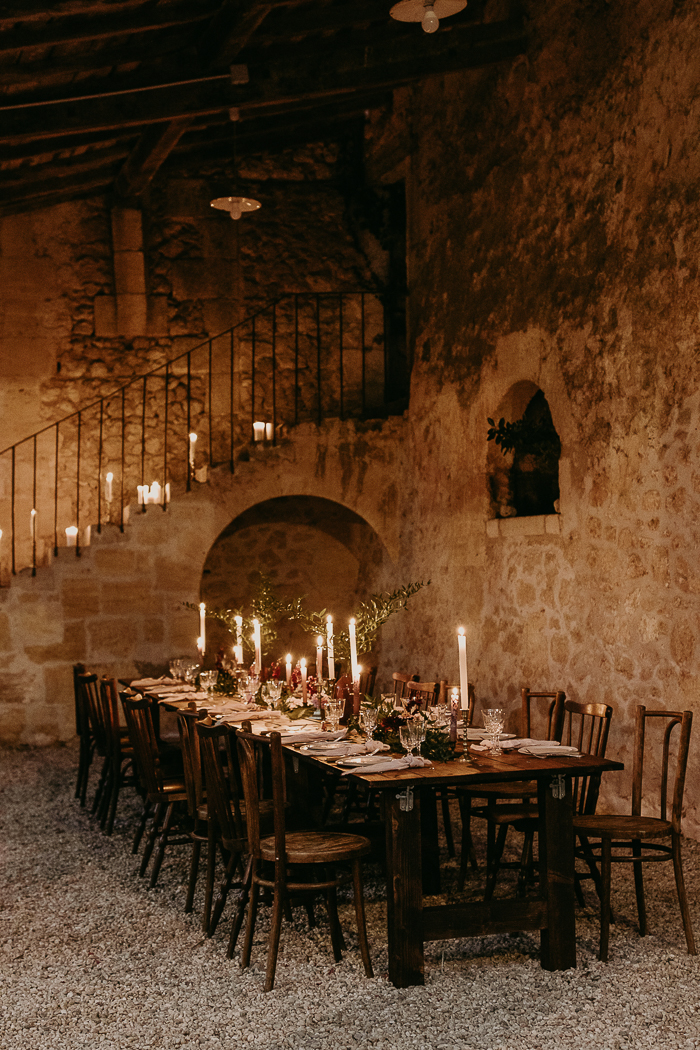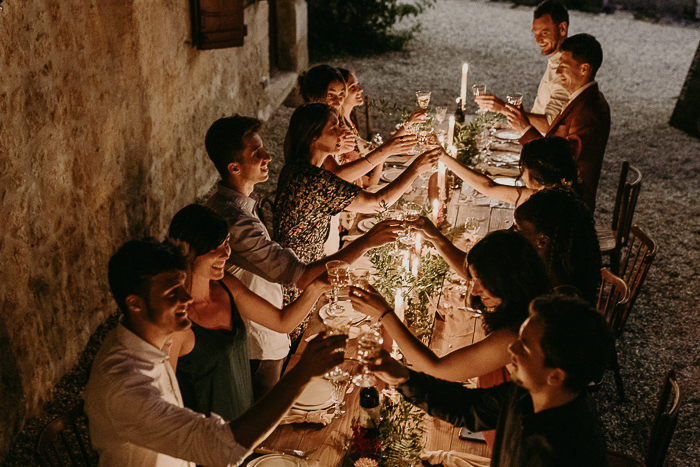 Thank you again to Junebug member Lesley S. Photography for organizing and sharing this cultural fusion wedding inspiration shoot with us! To see more of Lesley's work, check out her profile in our directory of wedding photographers from around the globe. And once you've got Lesley booked for your own special day, be sure to check out our micro wedding guide to make sure you leave no detail untouched!