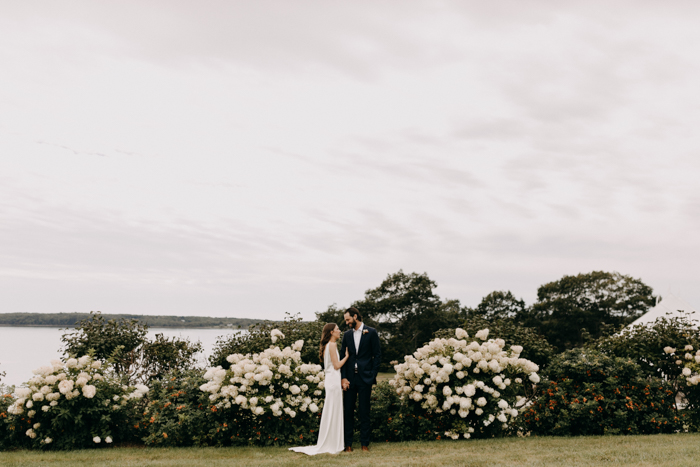 Mikailah and Nick spent time traveling the US and fell in love with the green forests of the northwest, the deep reds of the southwest desert, and the sense of community in many of the small towns they visited. So when the time came to tie the knot, they wanted to bring the colors and textures from their travels into their French's Point wedding celebration. And that's exactly what they did.
Overlooking the rocky coastline, the pair exchanged heartfelt vows under a beautiful chuppah adorned with fresh blooms, dried greenery, and feathery pampas. At their tented reception on the estate grounds, guests were greeted with towering installations above an elegant tablescape of taper candles and delicate floral clusters. Meanwhile, rattan pendant lighting illuminated the space and seamlessly blended with the rest of the decor.
After two long years of planning, the pair was thrilled to spend the weekend with their loved ones in the most picturesque location. And their talented team helped them realize their vision and pulled it off with exquisite style. If you and your partner are fans of nature-inspired weddings with a sophisticated and timeless twist, you'll want to see this one. Keep scrolling through to see all the gorgeous details captured by Junebug member Emily Delamater.
The Couple:
Mikailah and Nick
The Wedding:
French's point, Maine, United States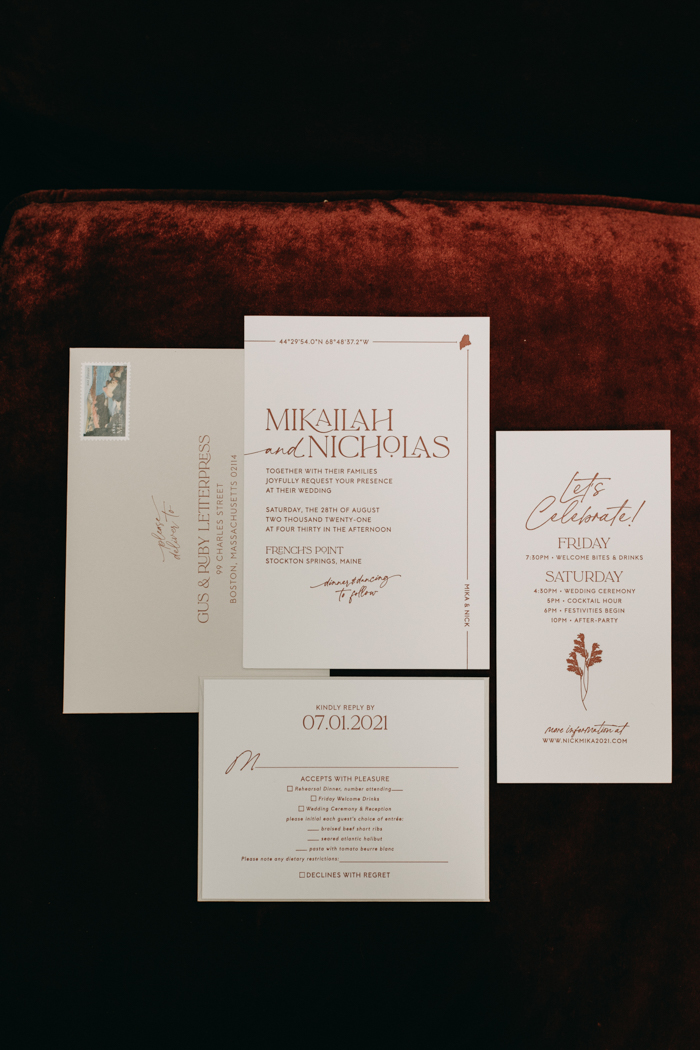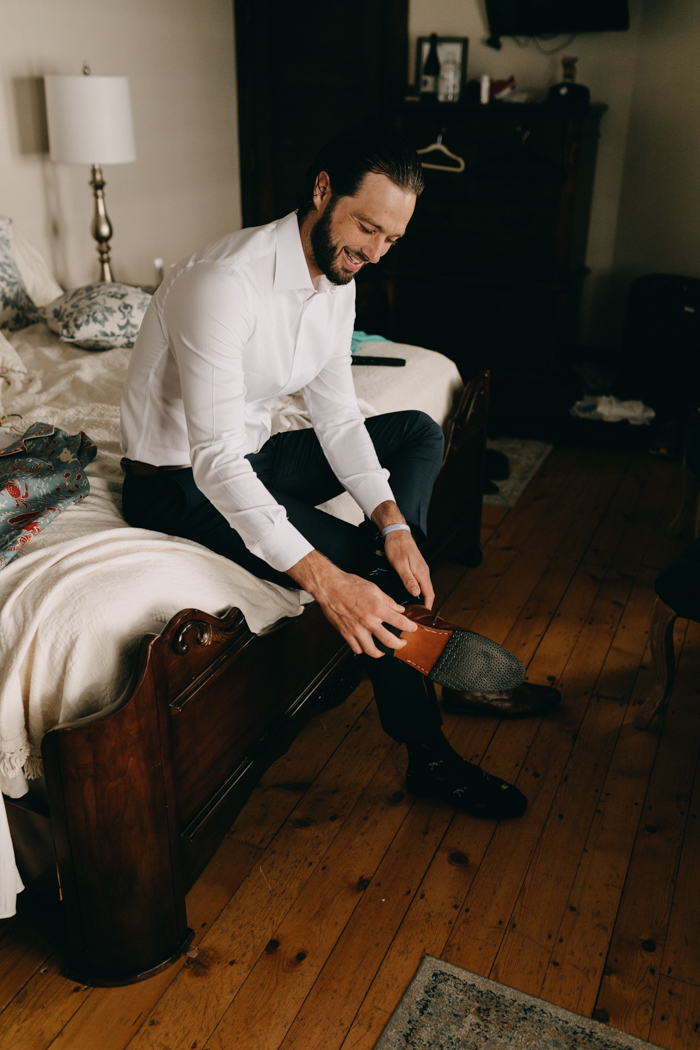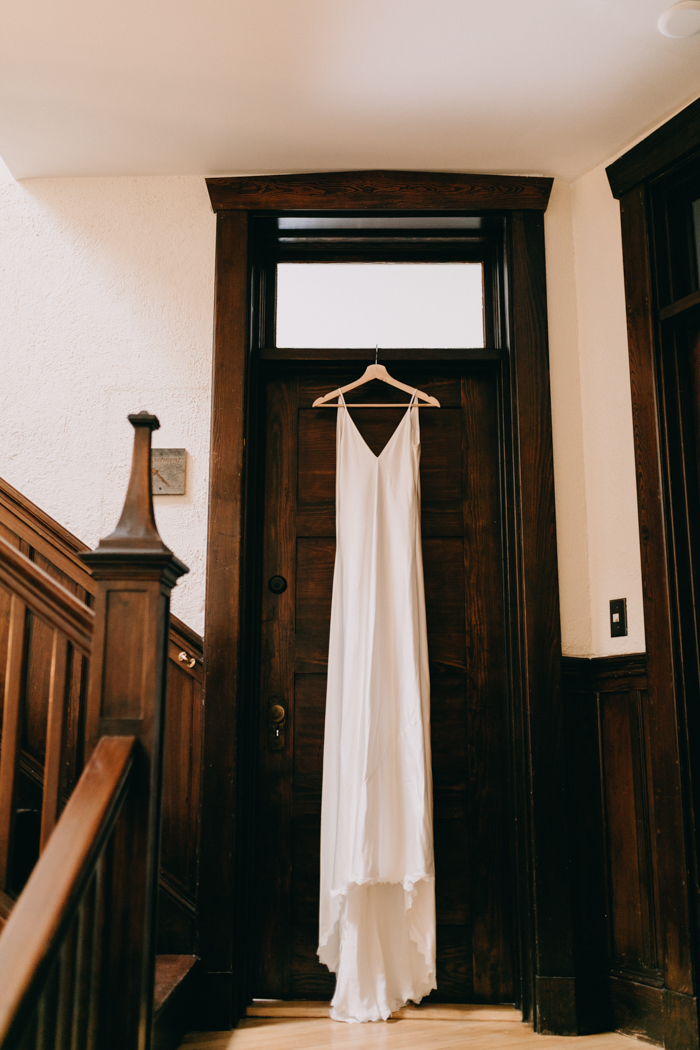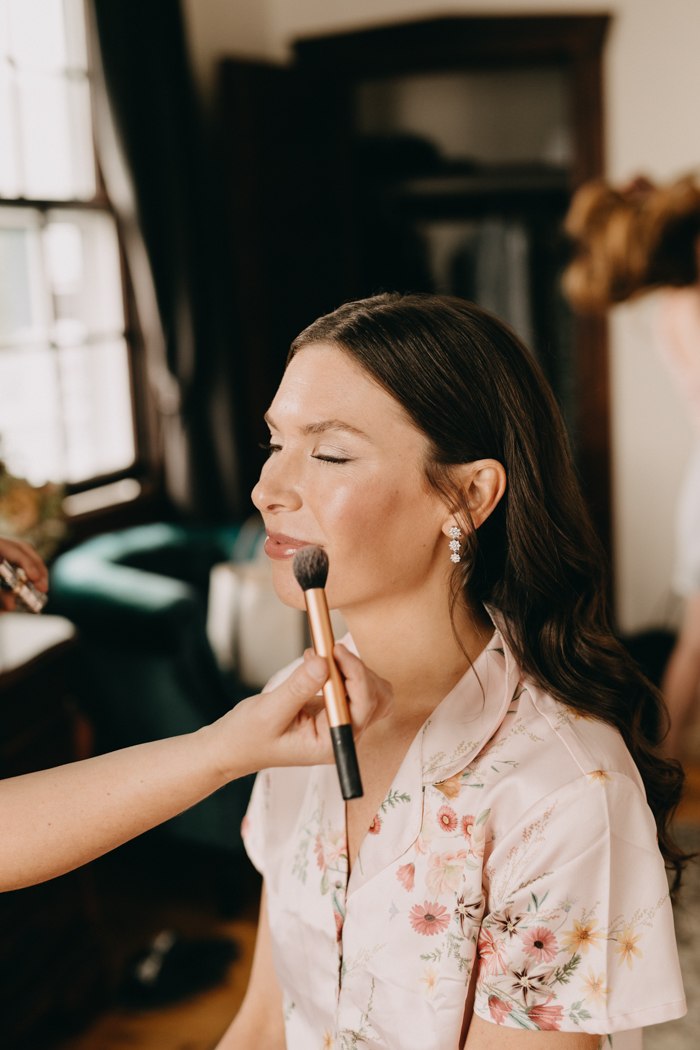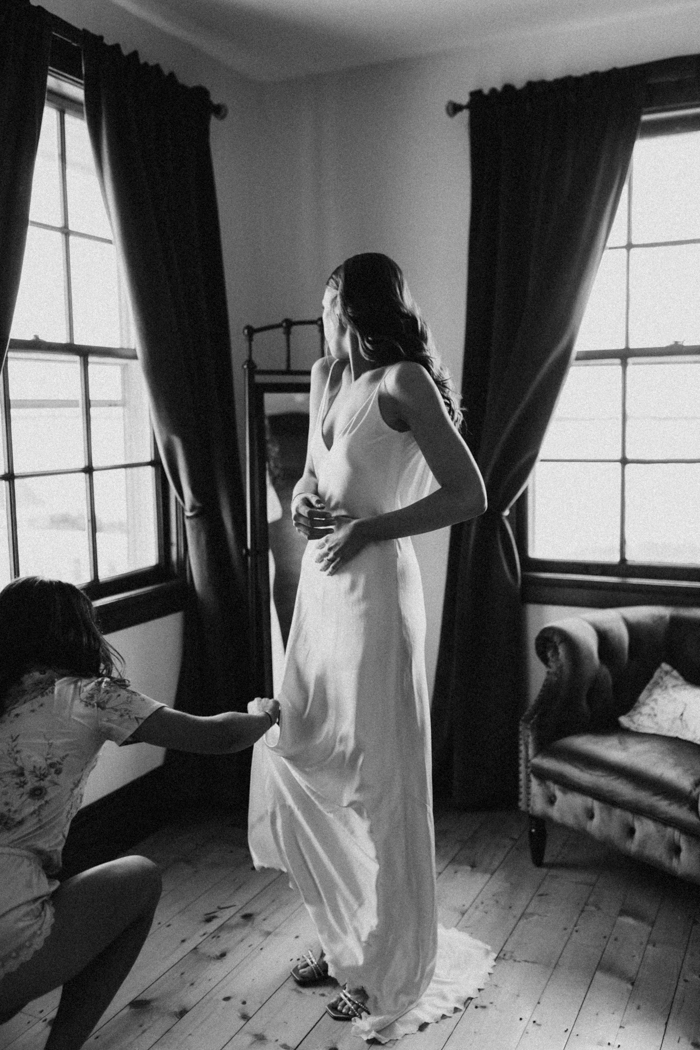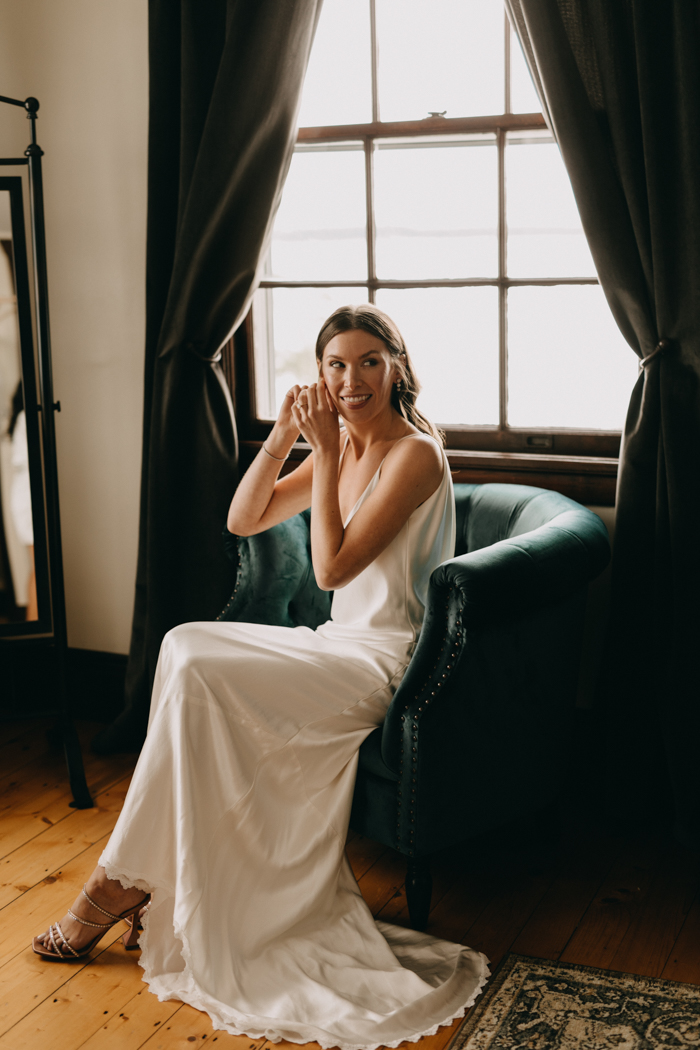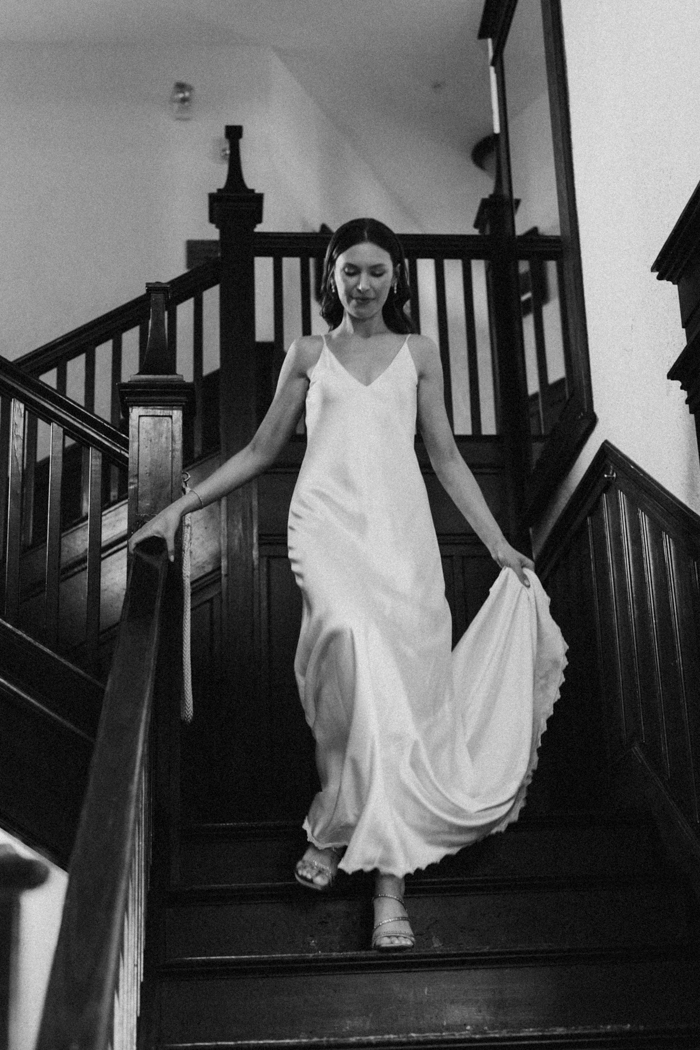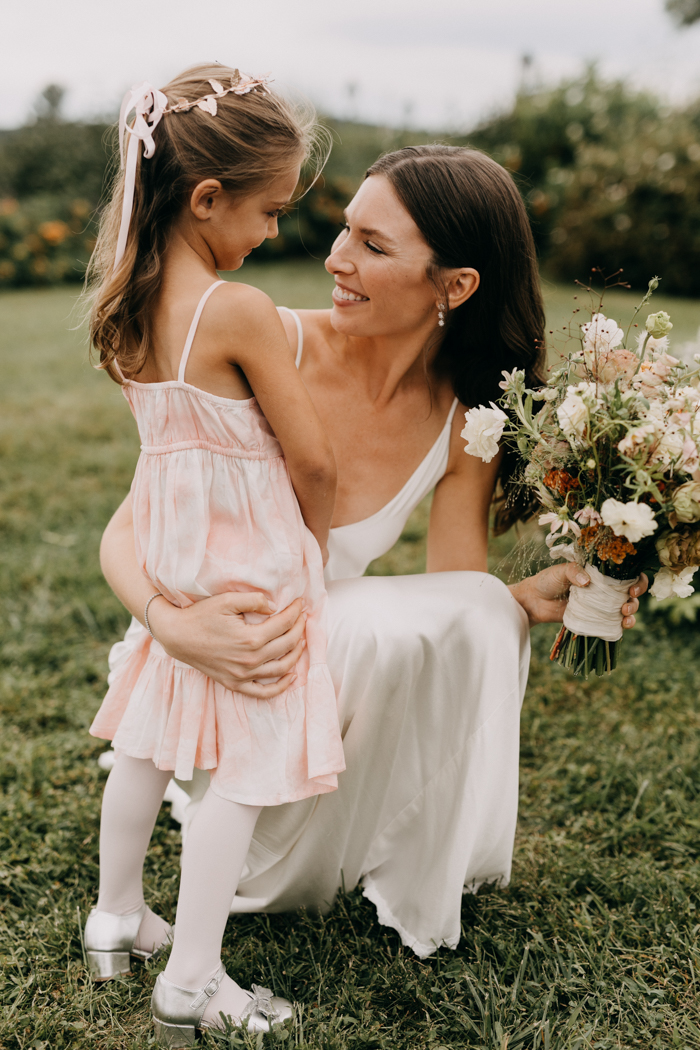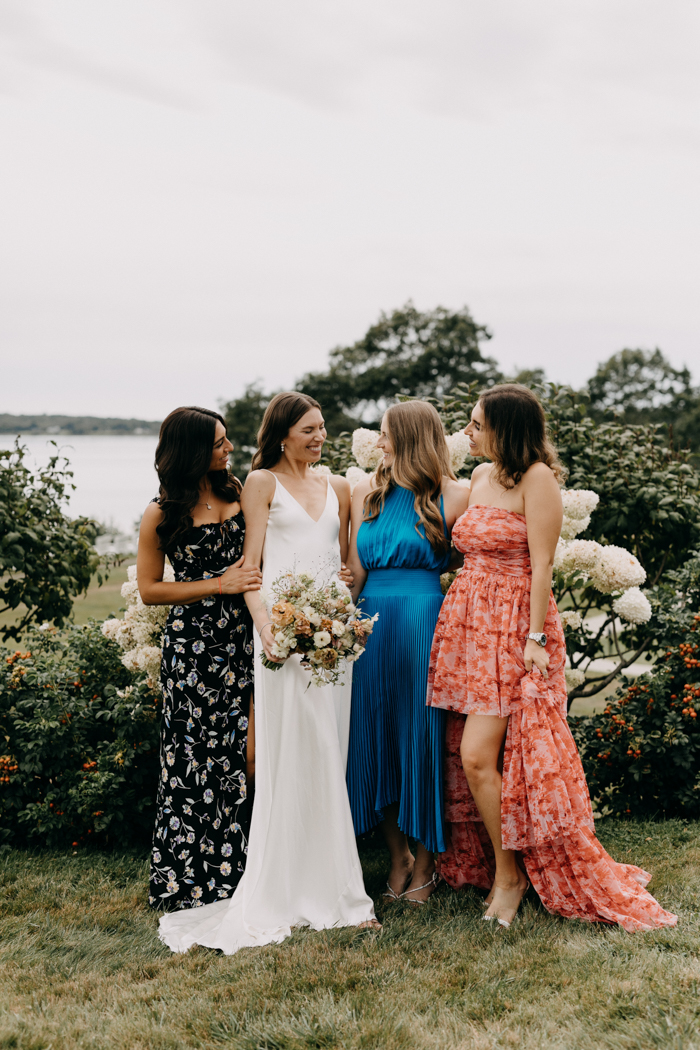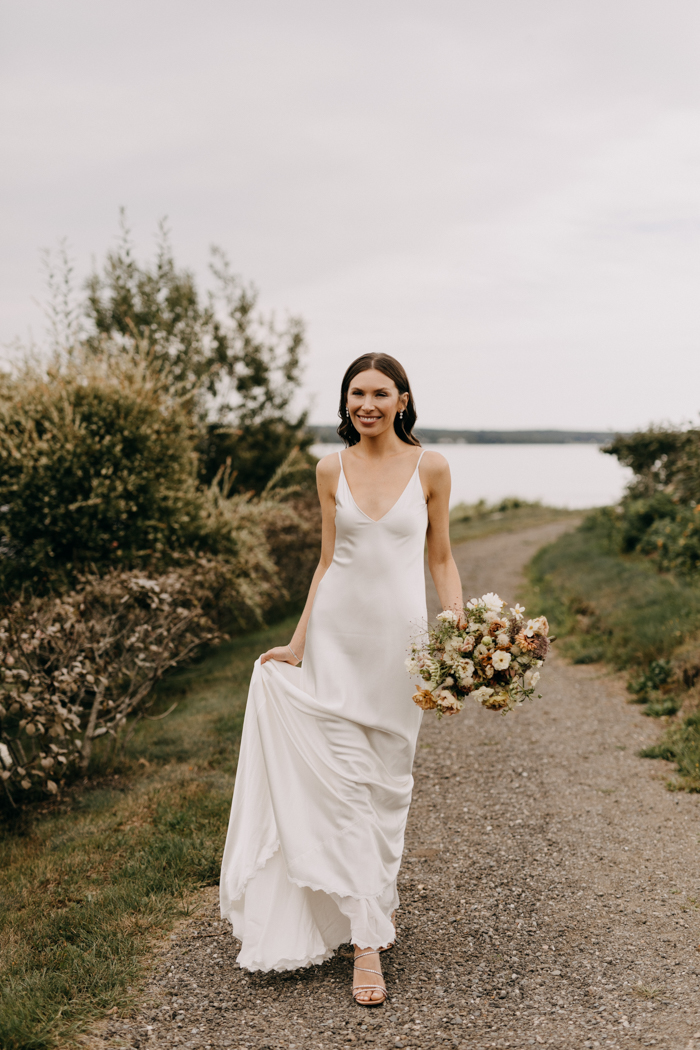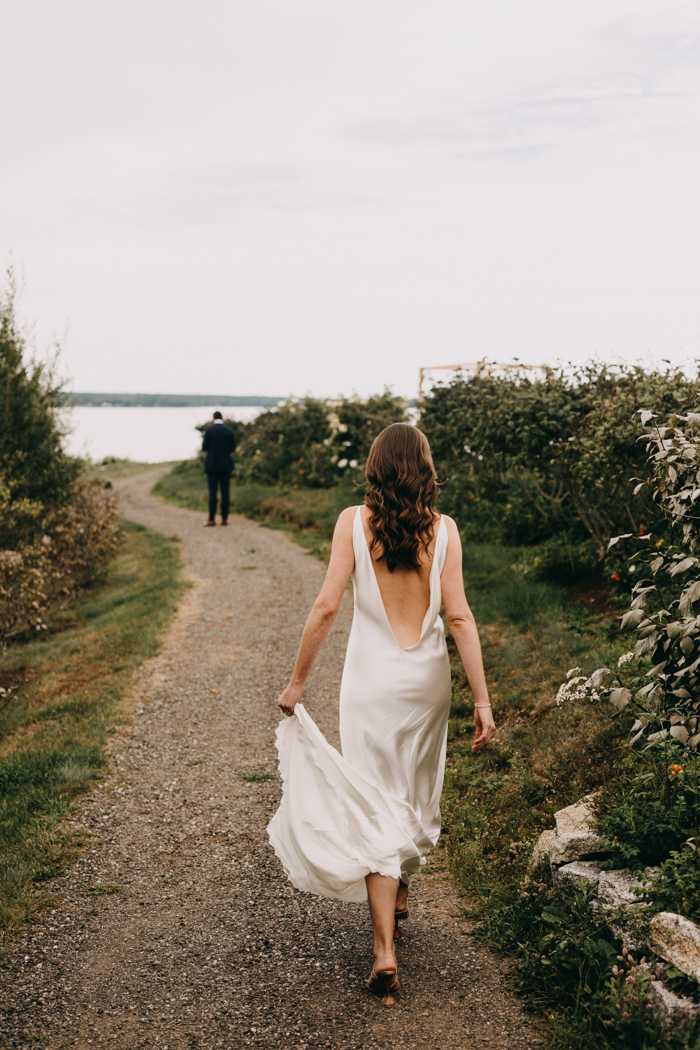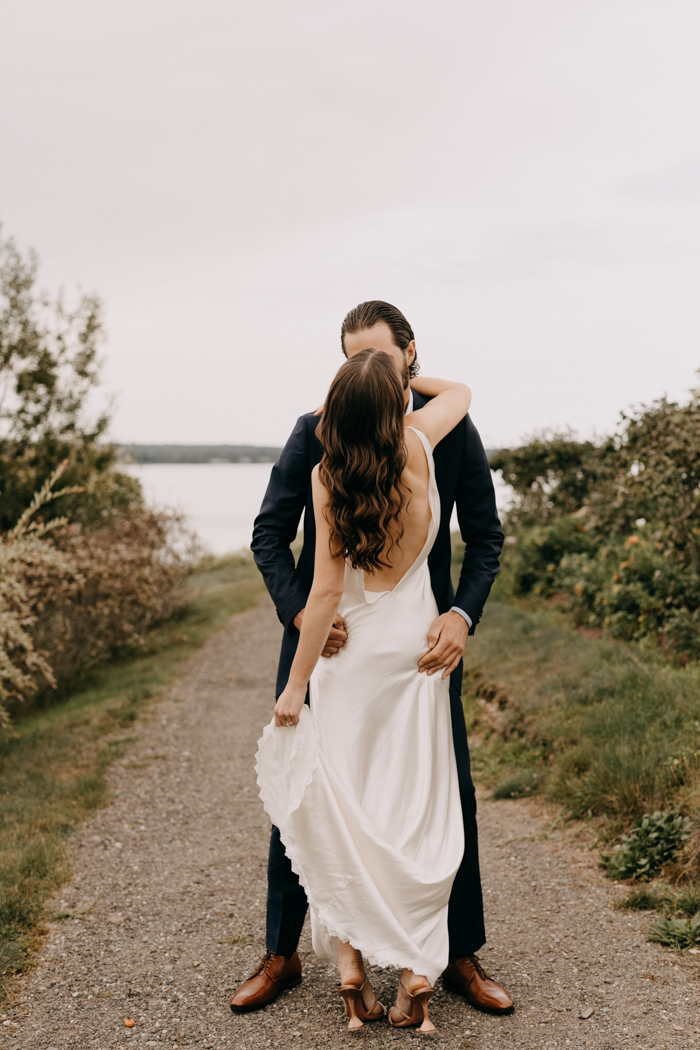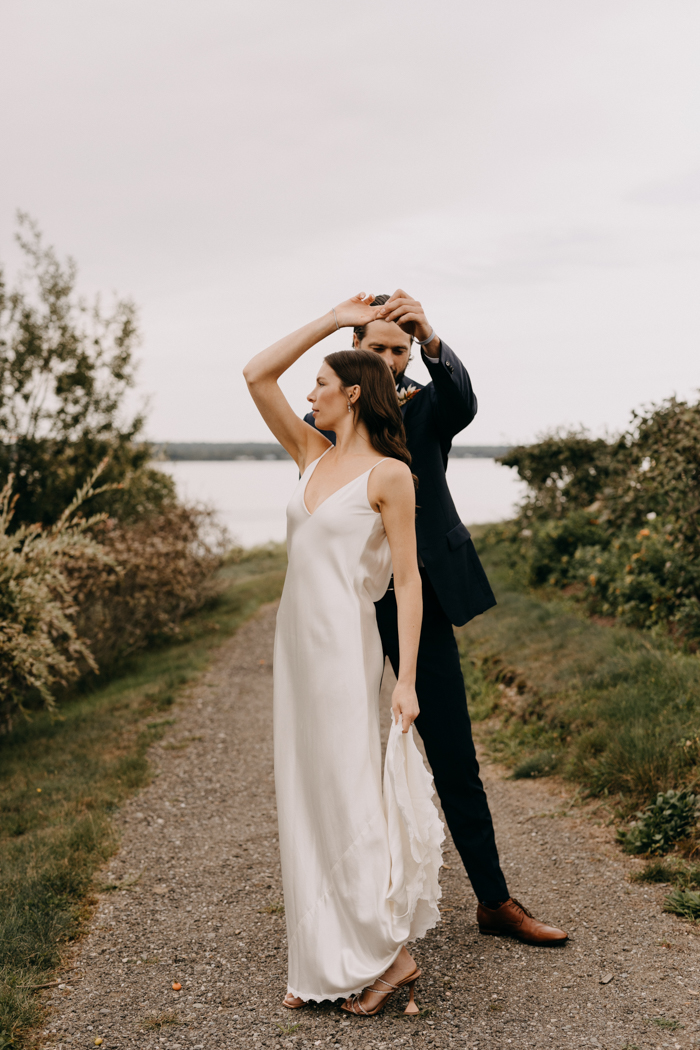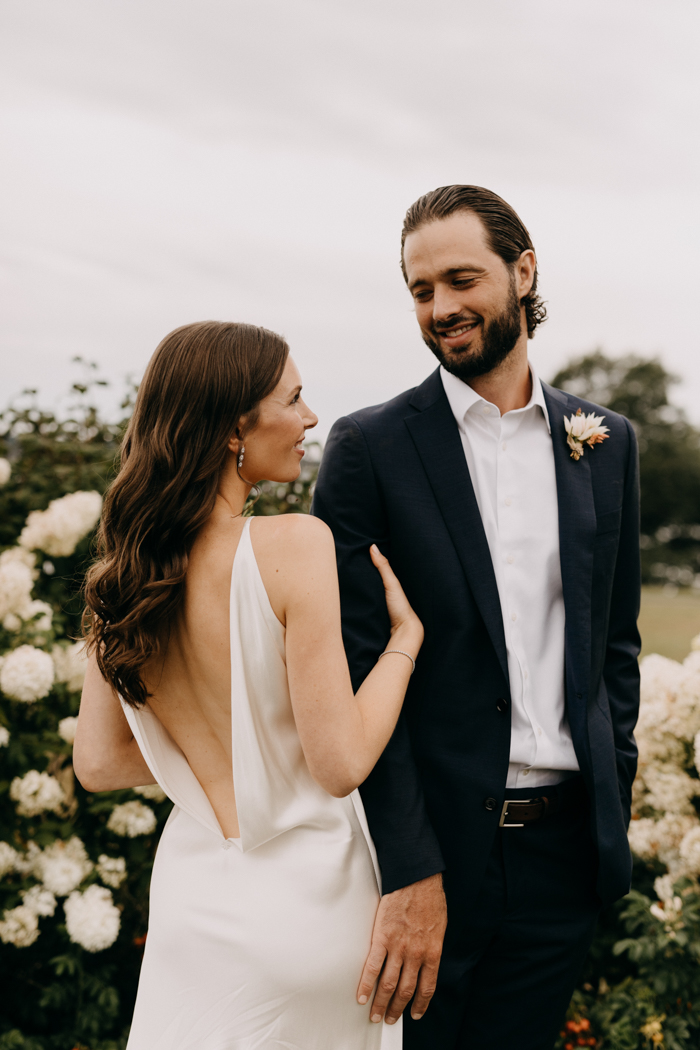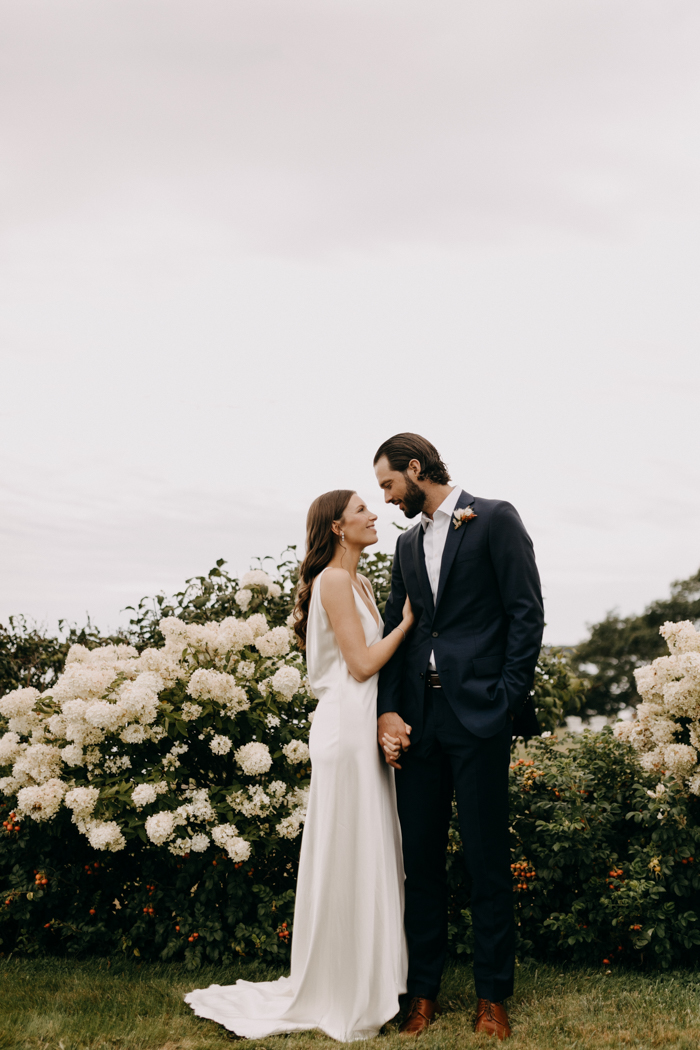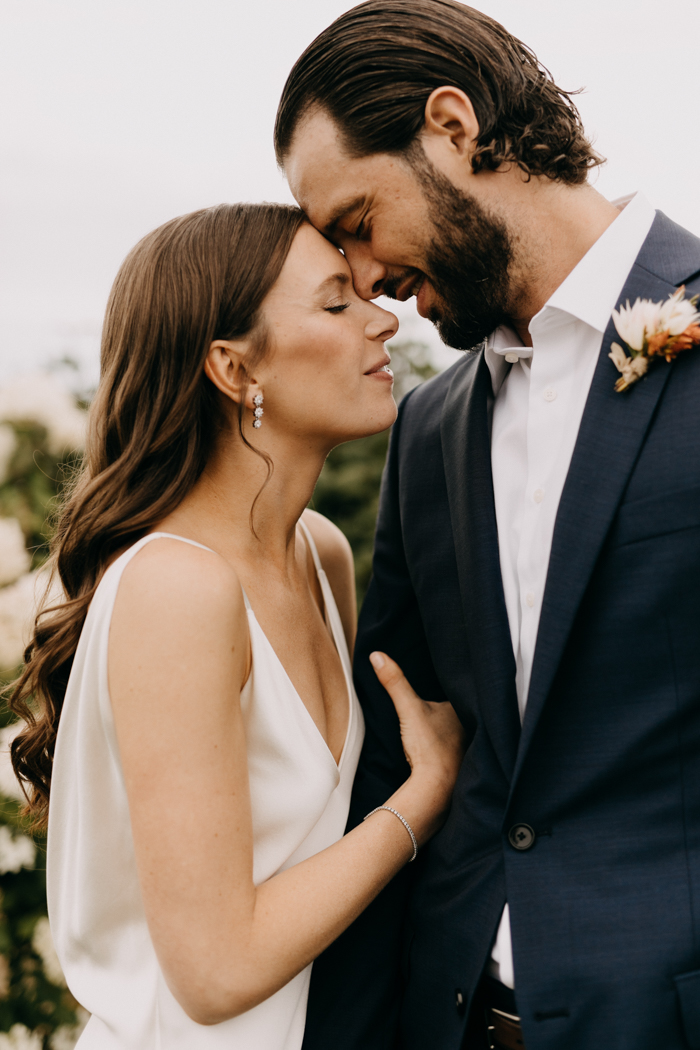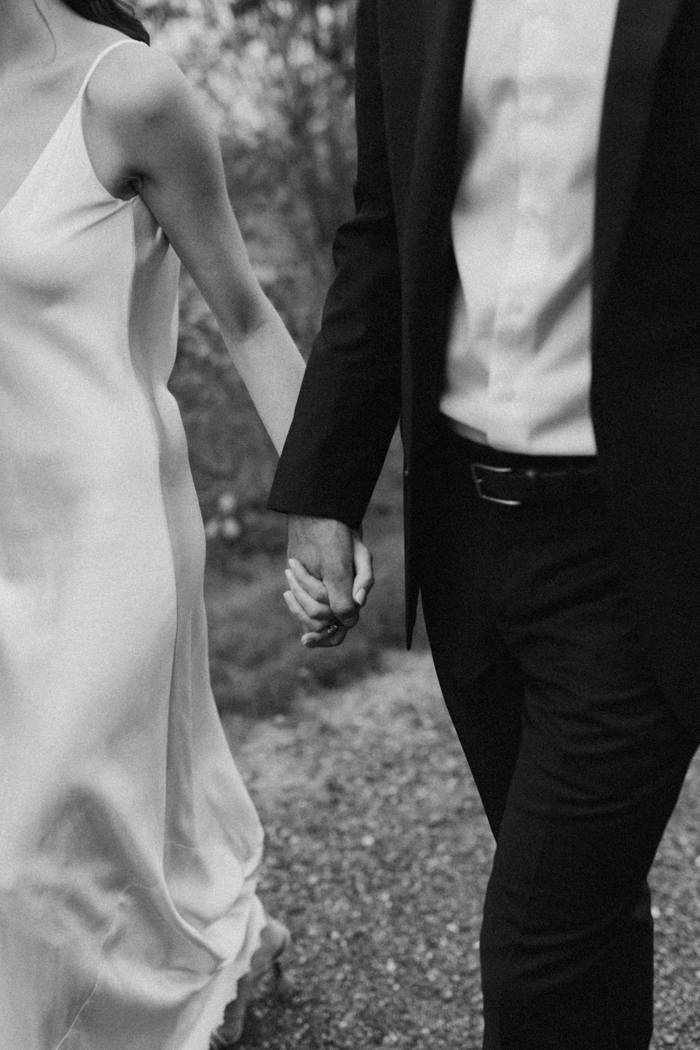 Why A French's Point Wedding
We wanted a venue that allowed us to bring people together for an extended period. After so much time apart due to the pandemic, spending as much quality time with the people we loved most was important. French's Point delivered exactly that! And honestly, there's very little we can take responsibility for, as we had the most amazing group of vendors. We feel so lucky to have spent two years working with such wonderful people who delivered incredible work the weekend of our wedding.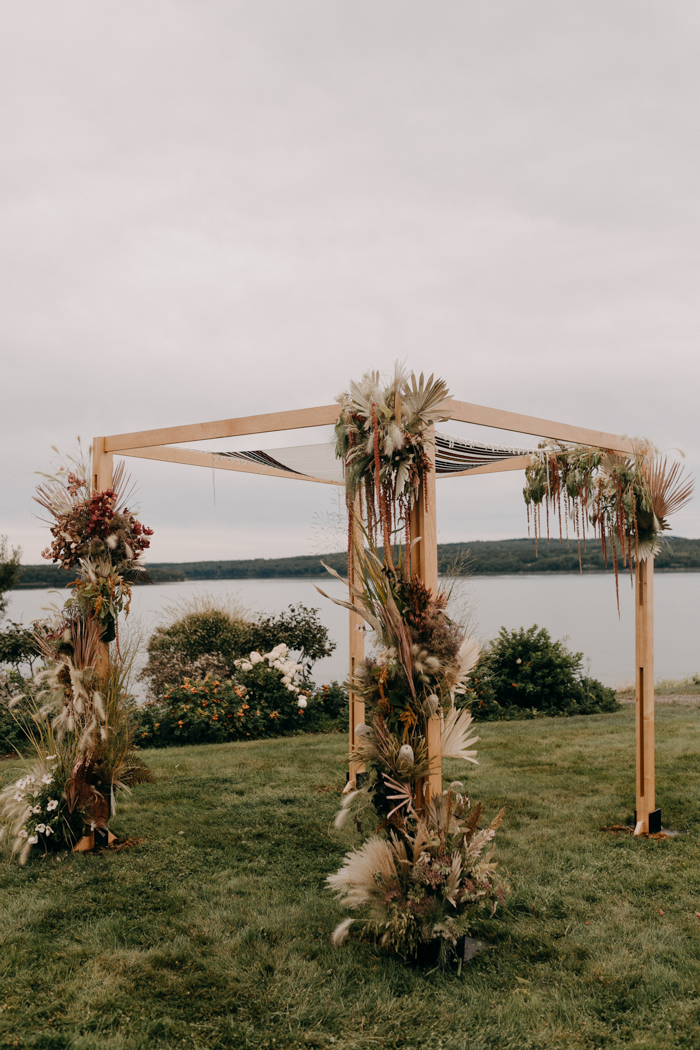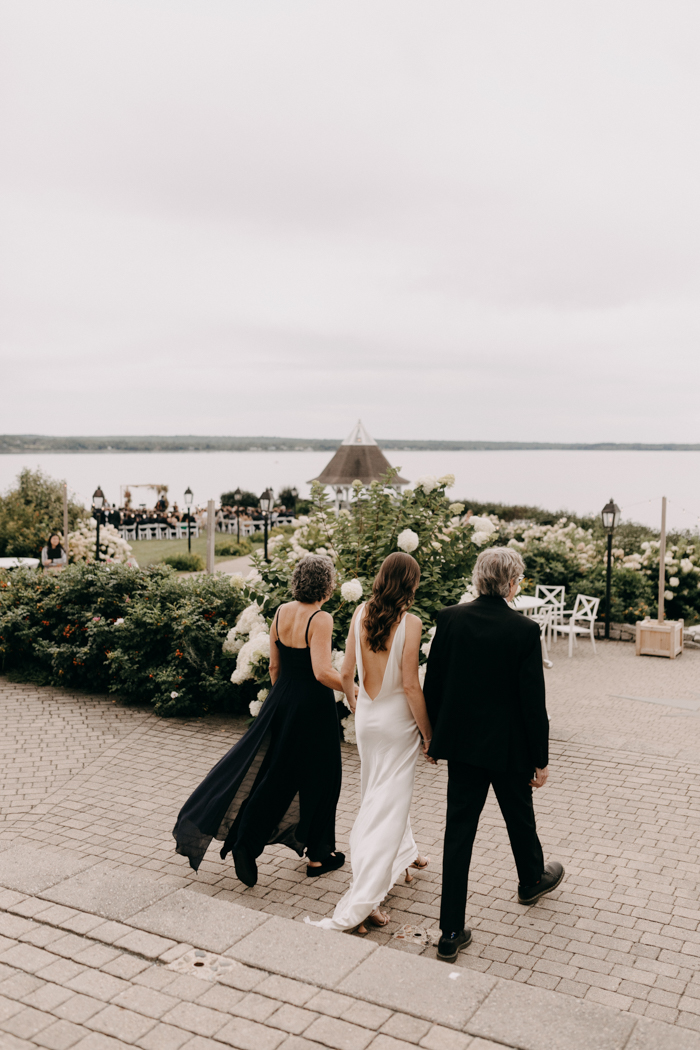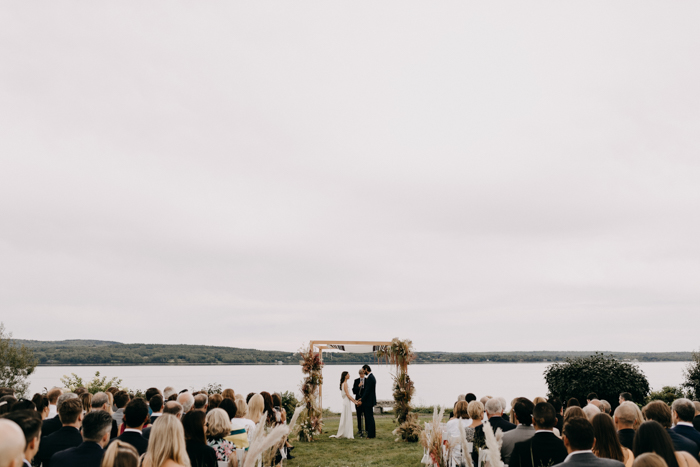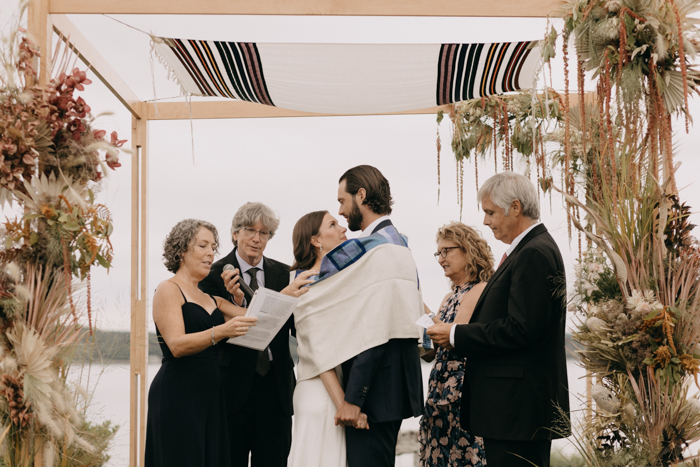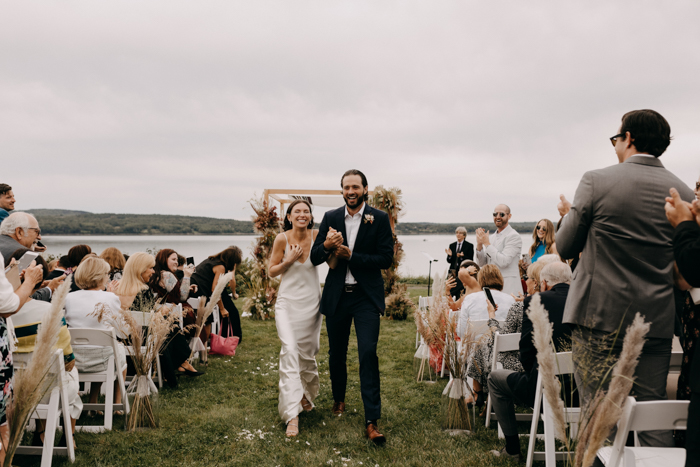 Wedding Advice: Don't Lose Sight Of What's Important
Our wedding journey was a long two-year process with many ups and downs. And all the challenges were worth it. Remember that what matters most is that you're marrying your best friend. Everything else comes second.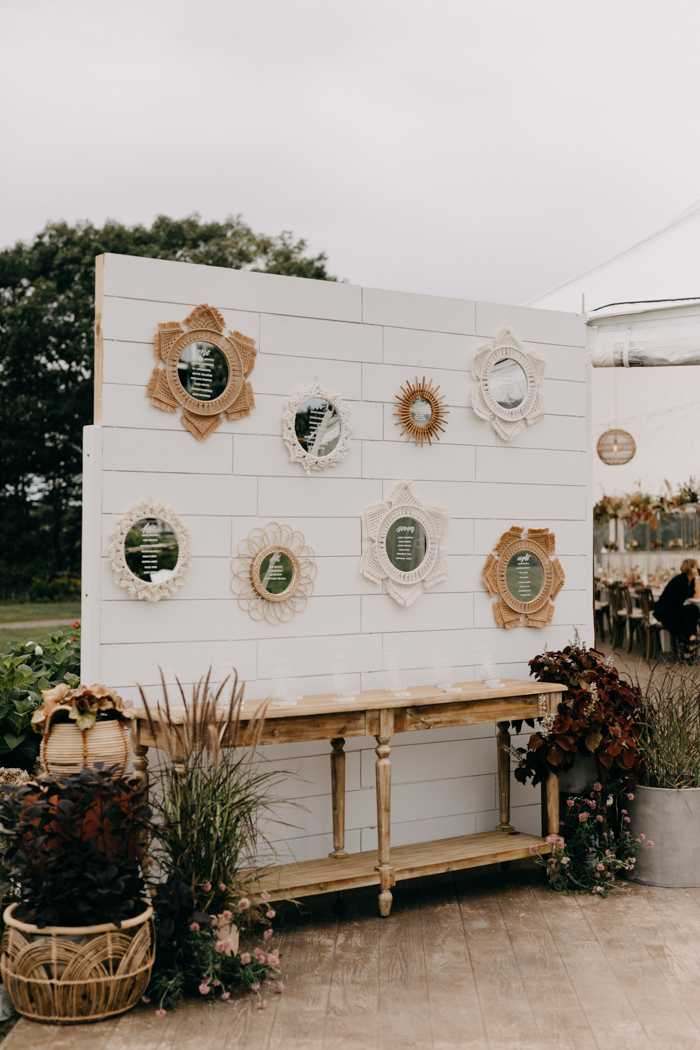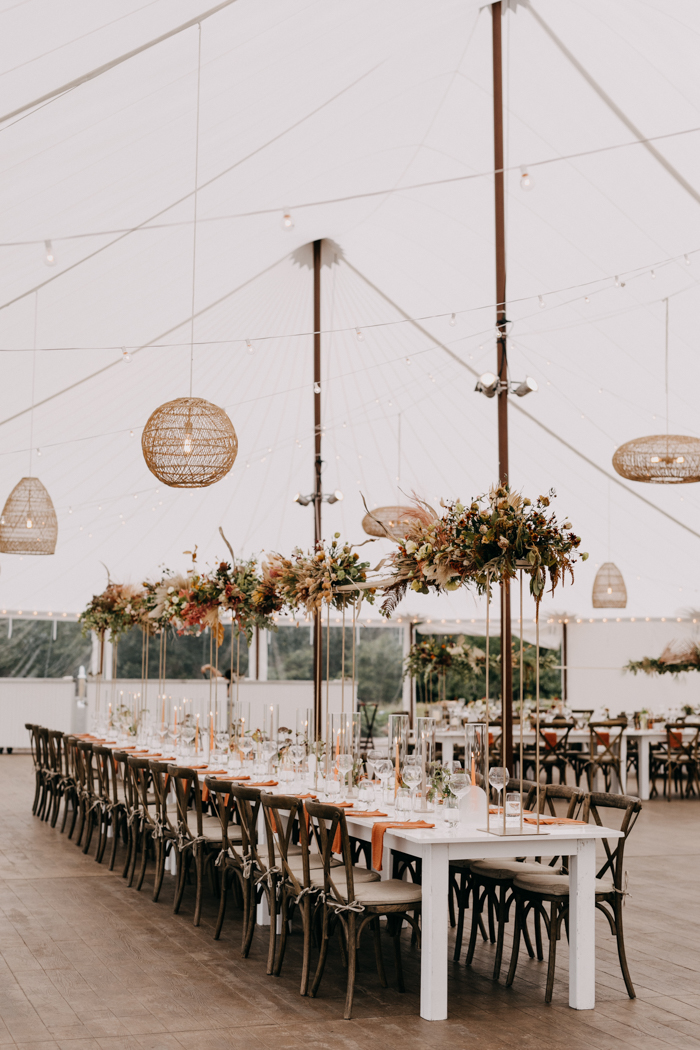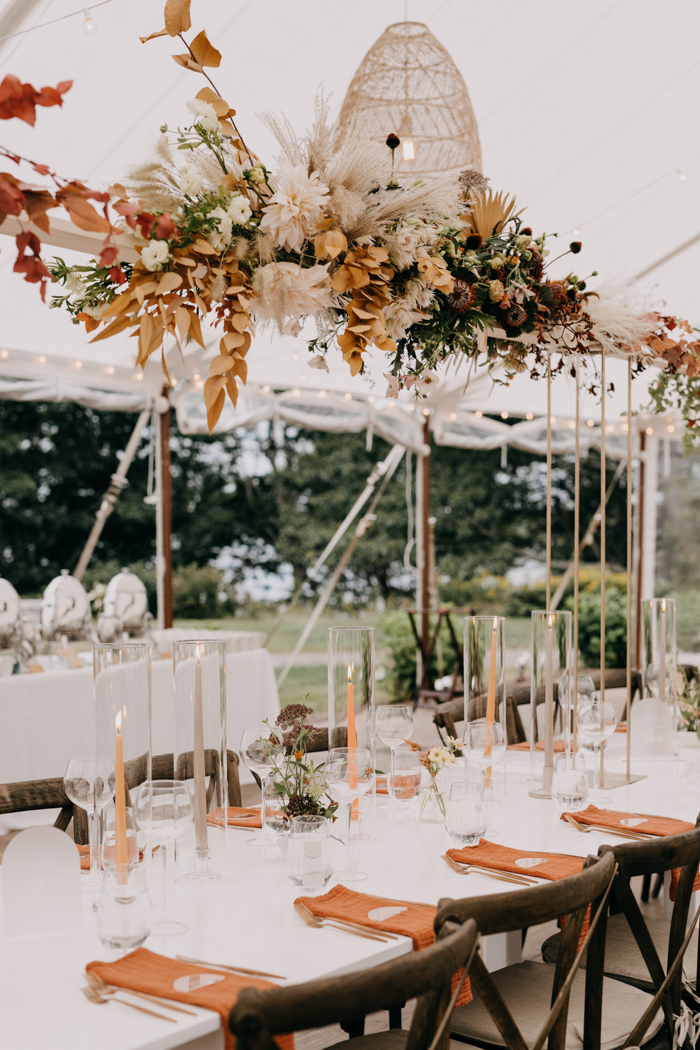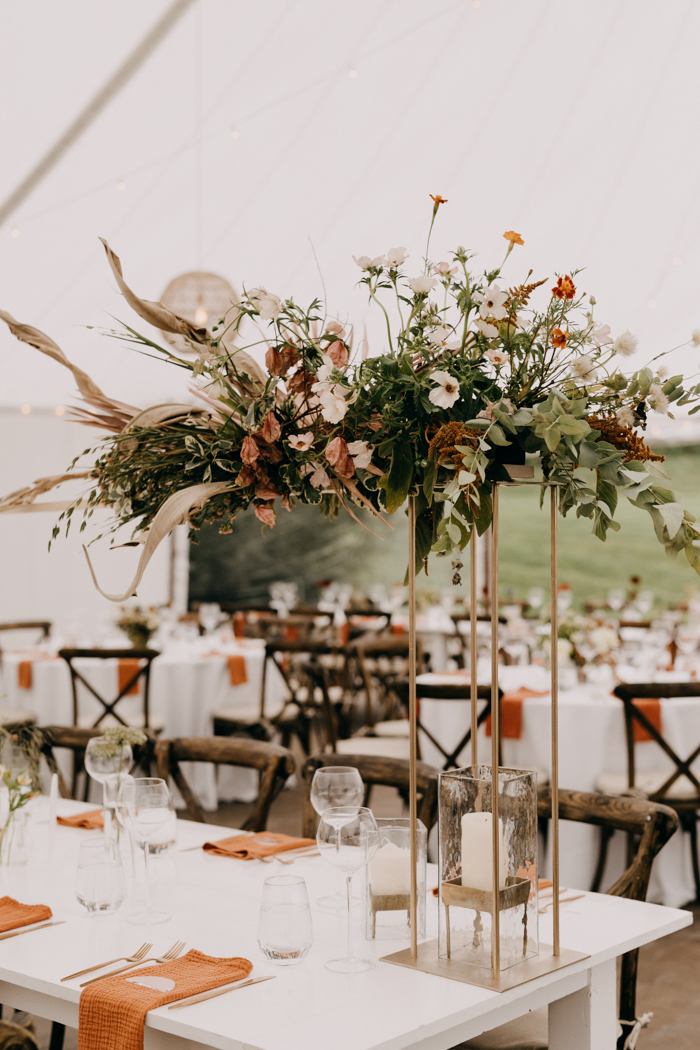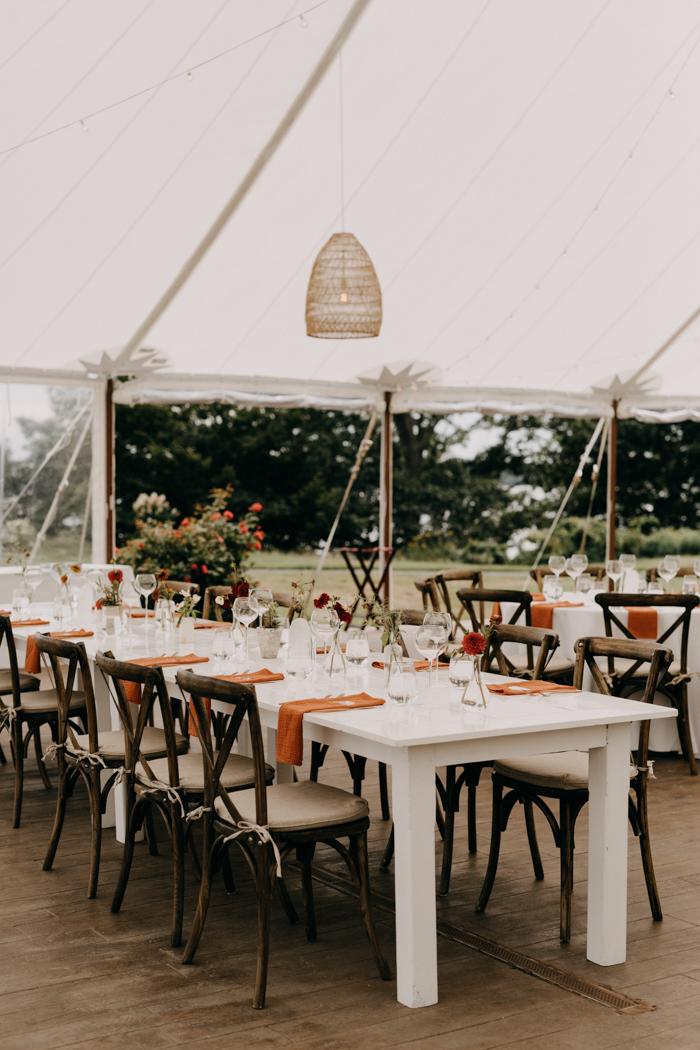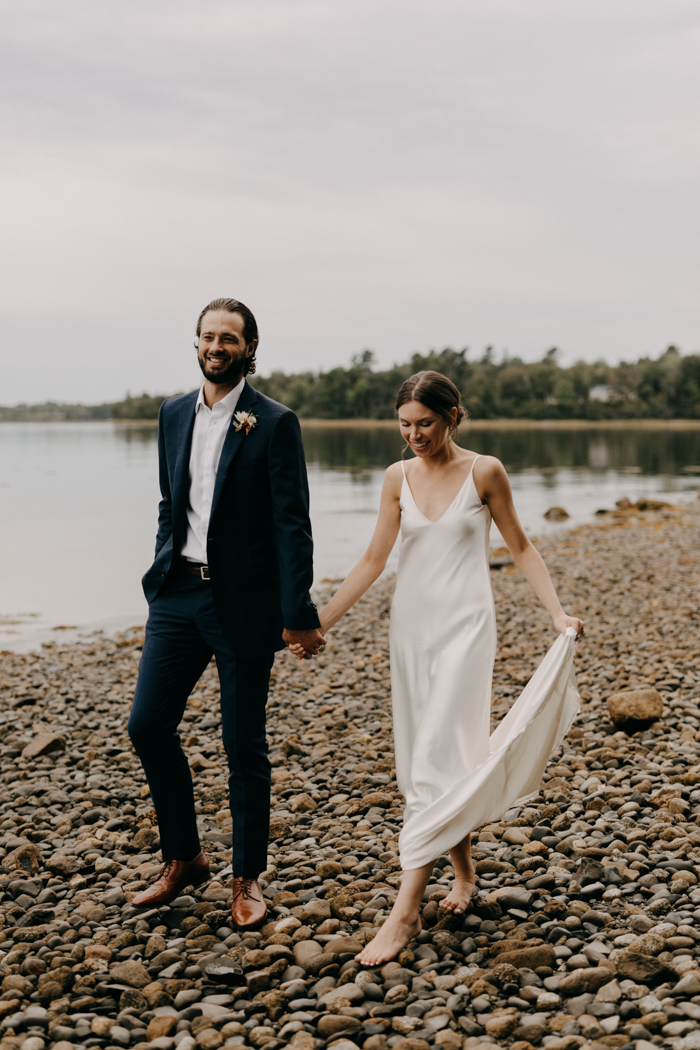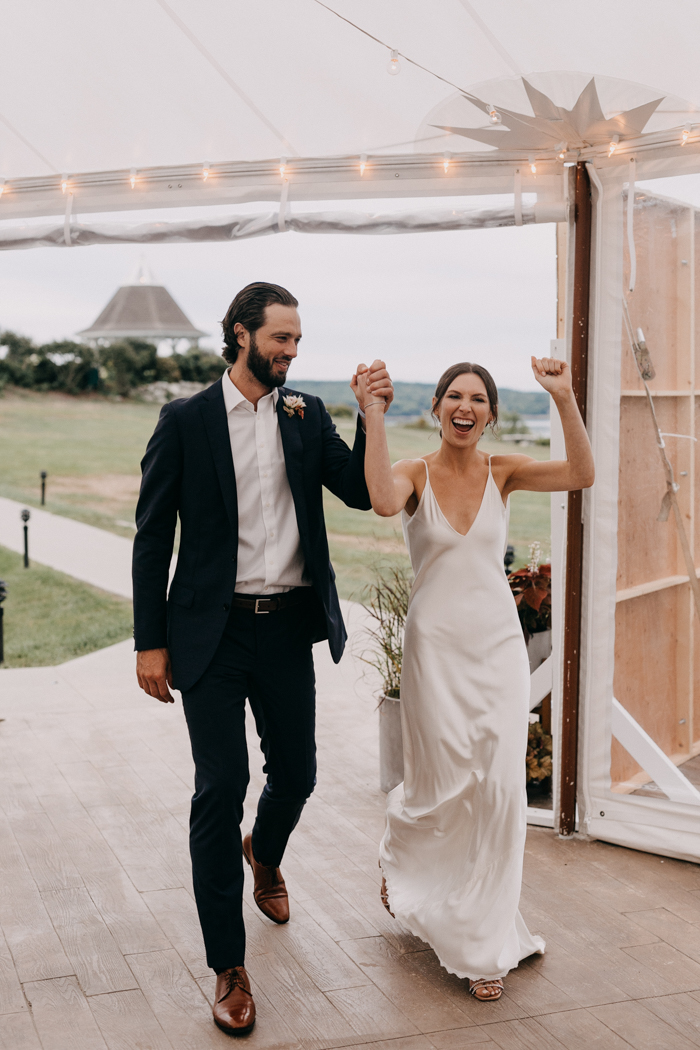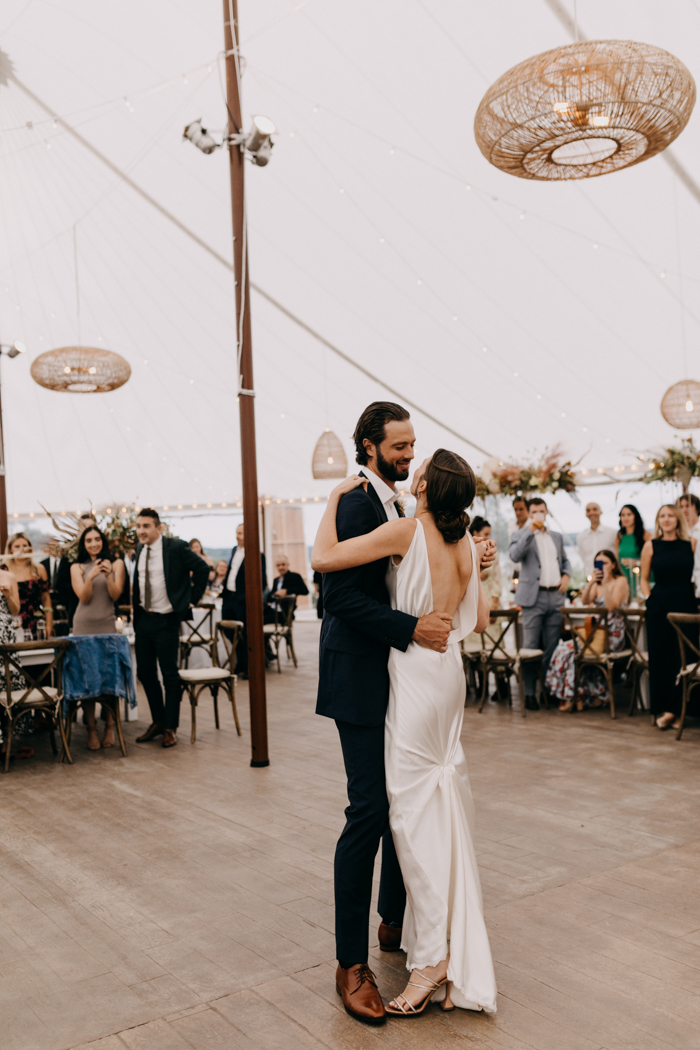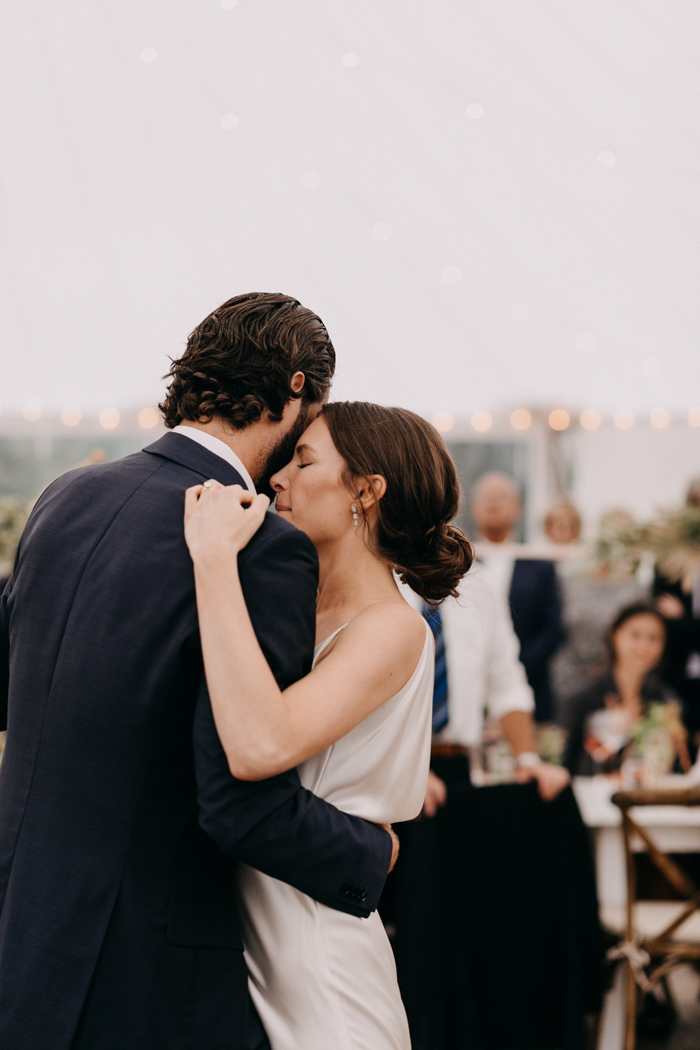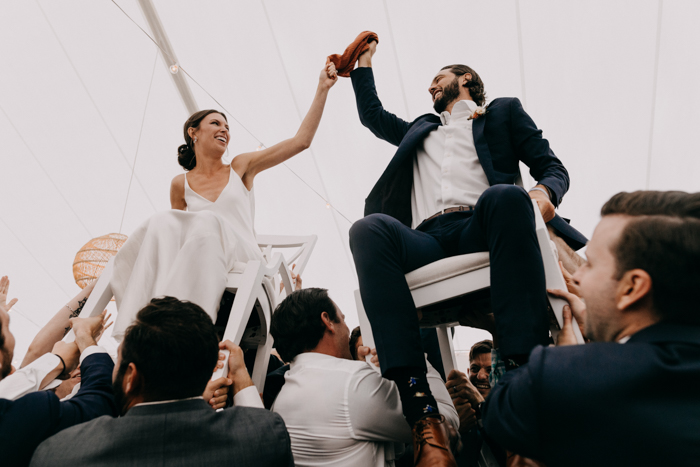 Working With Junebug Member Emily Delamater
Whether you're comfortable in front of the camera or not, your photographers are who you'll spend the most time with during your wedding, so you want to feel at ease with them. Emily Delamater did more than make us feel at ease. She made us feel like we were with dear friends. You can tell from their work that we aren't the only ones who felt this way, as their photographs come out so natural and organic. We can't wait for another opportunity to work with such wonderful and talented people.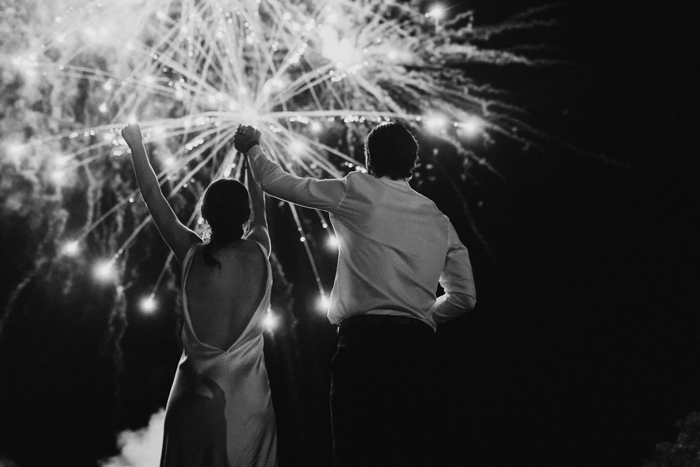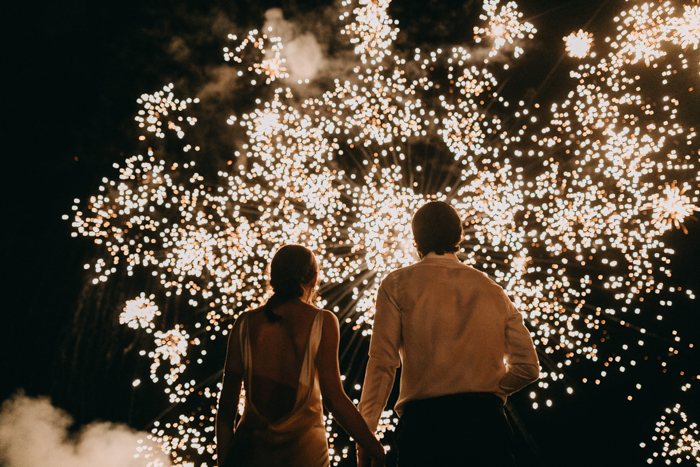 Congratulations to Mikailah and Nick on their French's point wedding. One of the best ways to fully immerse your guests in your celebration is by incorporating your and your partner's character and love story in the details—from the invitations to the decor. And, of course, having a great photographer is crucial for documenting all the thoughtful details you and your wedding team have worked so hard for.
A special thank you to Junebug member Emily Delamater for capturing all the stunning details and raw emotions they can look back on for years to come. Draw inspiration from weddings like this by checking out Emily's profile in our directory of expert photographers from around the world.