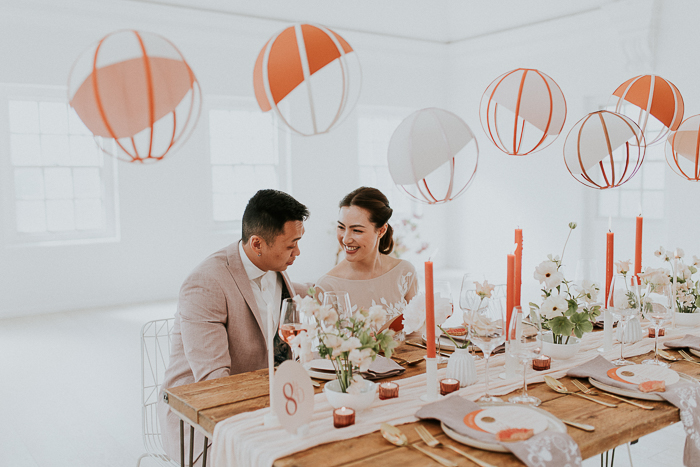 Here at Junebug, we love being able to share love of all shapes, sizes, colors, genders, and ages. So when Heather Sham Photography sent us this contemporary Asian wedding inspiration shoot she put together with videographer Hanh Made Films, we were excited, to say the least.
The two South-East Asian wedding vendors wanted to share Asian culture while highlighting other Asian wedding vendors. Thus the shoot was born. From the Chinese tea ceremony to signage with Chinese proverbs, every detail was carefully curated to represent the culture that they are so proud of. To say they nailed it is an understatement. This modern inspiration features incredible wedding fashion, detailed decor, and sunlit moments that transport you right into the venue. And don't get us started on the carefully coordinated ceremony backdrop—keep scrolling to see what we mean.
When it comes to styled shoots, we love asking the vendors what their inspiration was, and here's what Heather had to say about it:
Heather Sham Photography On The Inspiration Behind The Shoot
As South-East Asian wedding professionals, Hanh and I are very passionate about representing Asian culture, faces in the wedding industry, and uplifting other Asian wedding suppliers. We wanted to showcase an Asian wedding in an inspirational, stylish, and contemporary way for couples planning their fusion weddings to allow the culture to be seen.
Our modern Asian wedding shoot brings a sophisticated, fresh, and updated approach to traditional elements you would expect from a Chinese or Vietnamese wedding. We used peach, mauve, and pinks instead of the traditional red for a modern and romantic look. Then, we incorporated gold for a luxurious and 'lucky' feel. The gold is woven in the stationery, embroidery, cake, and furniture.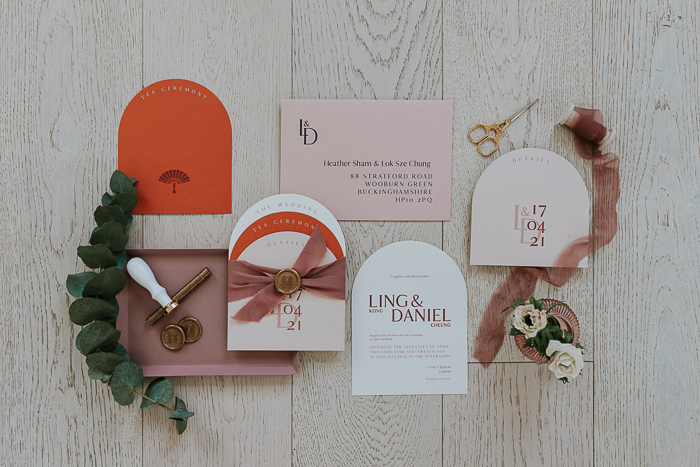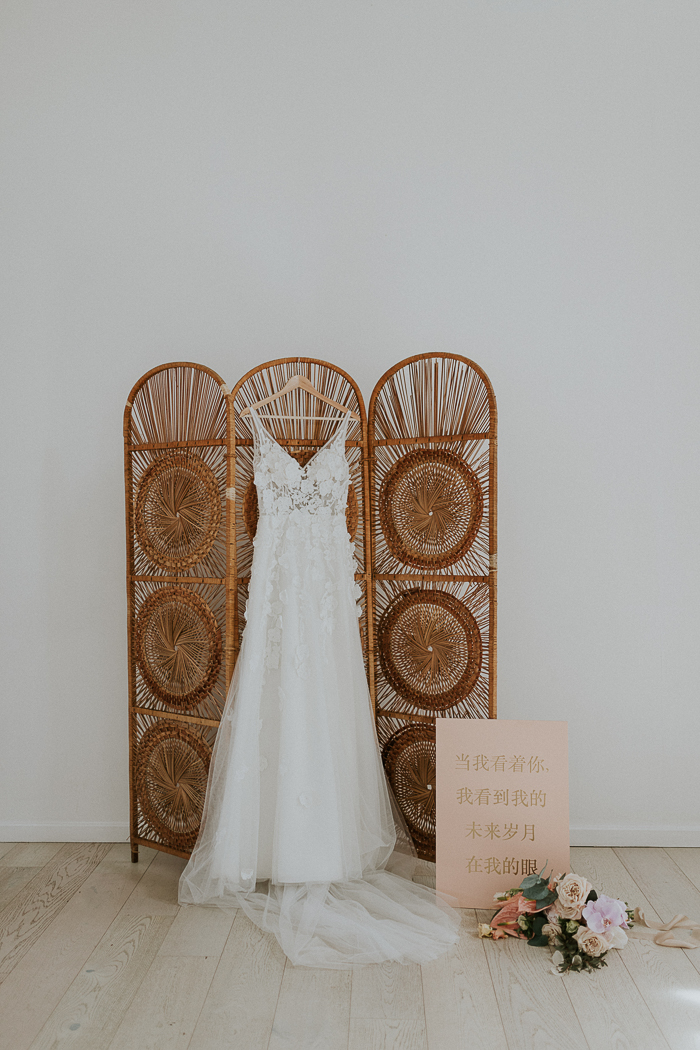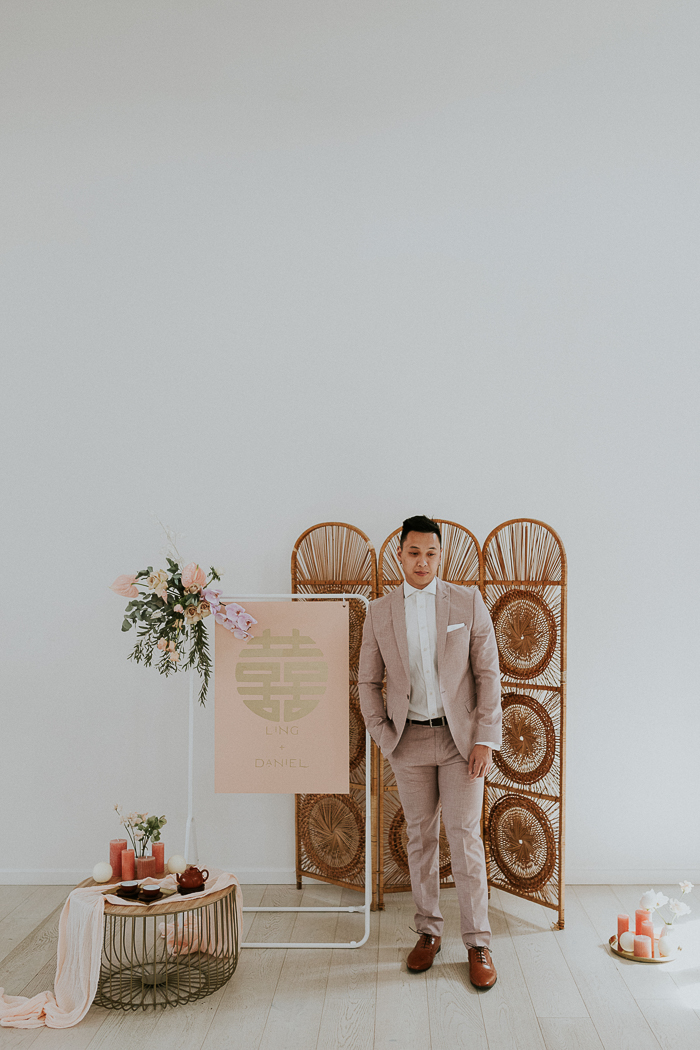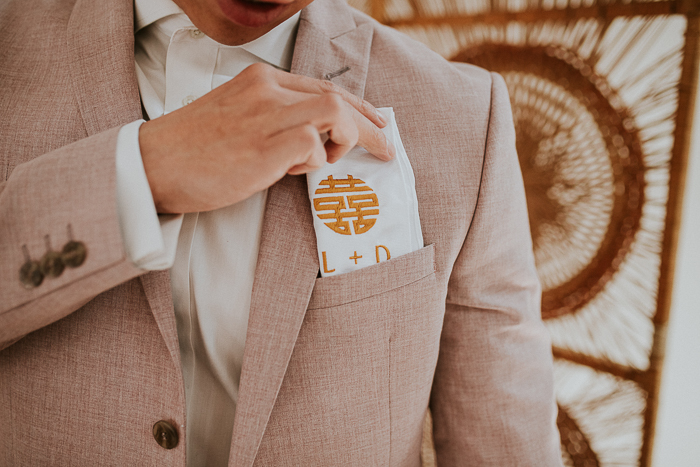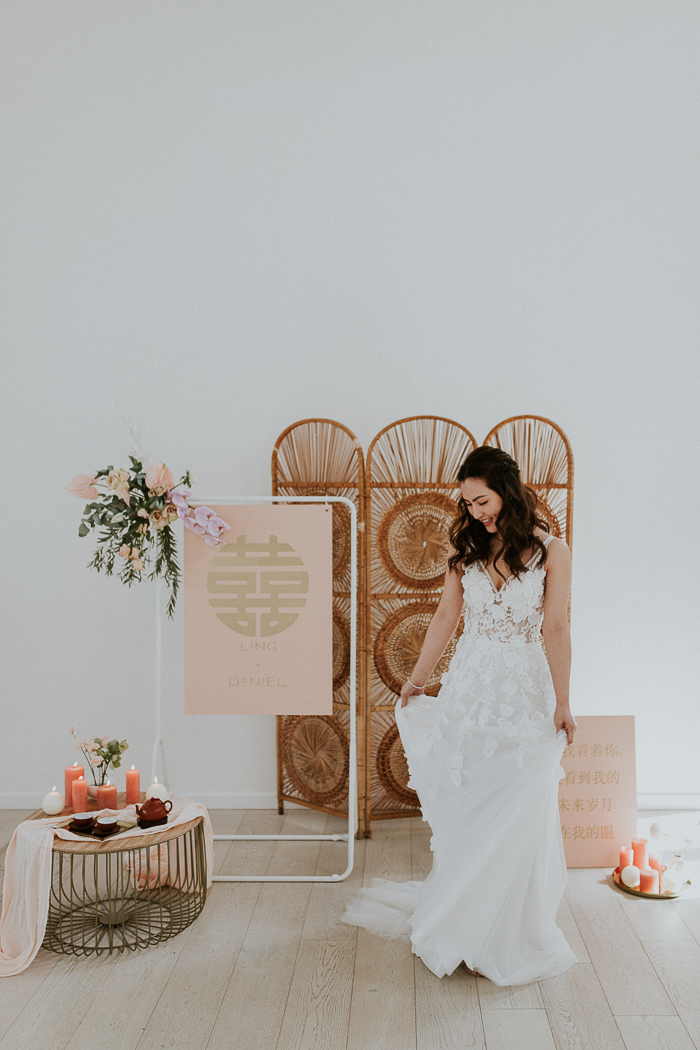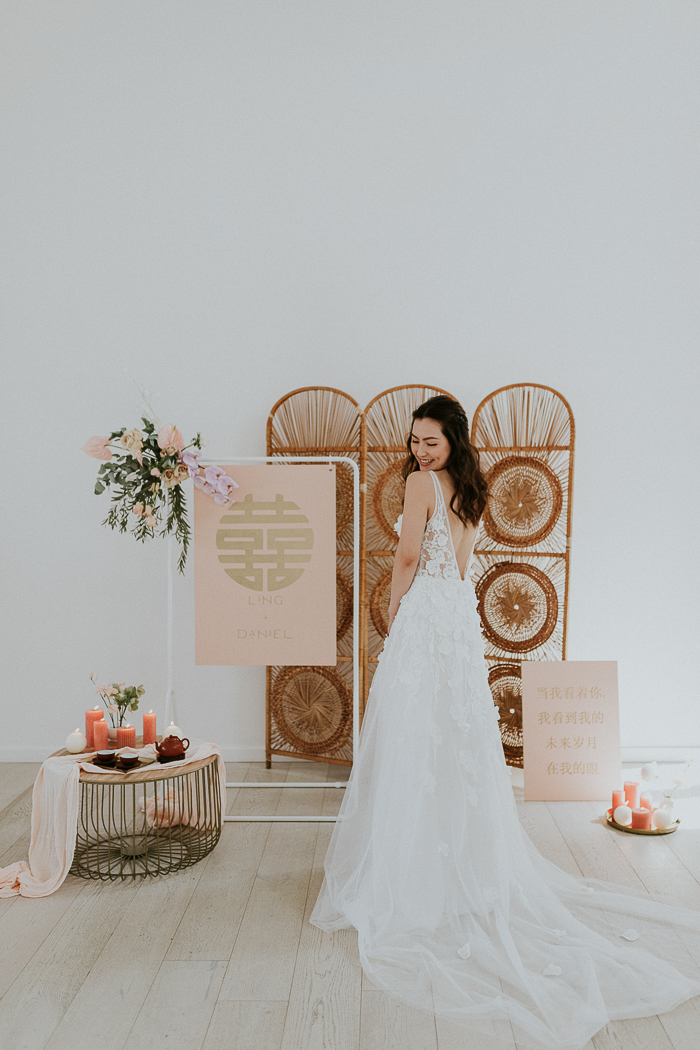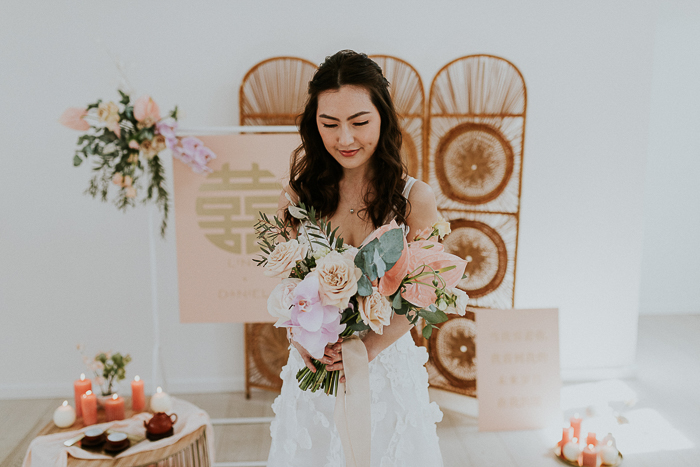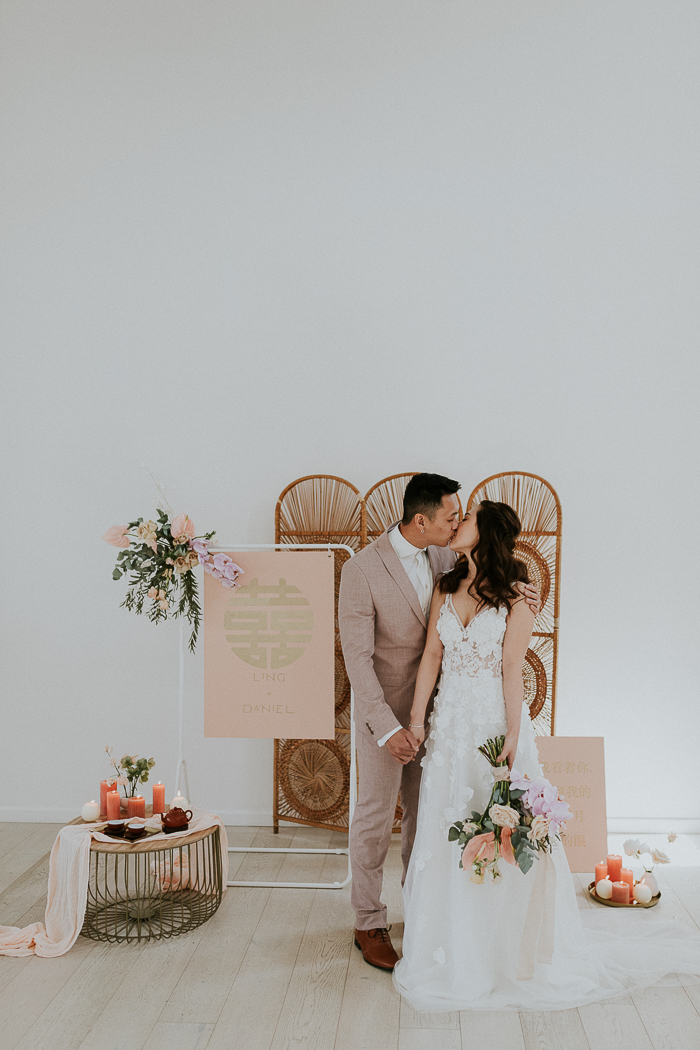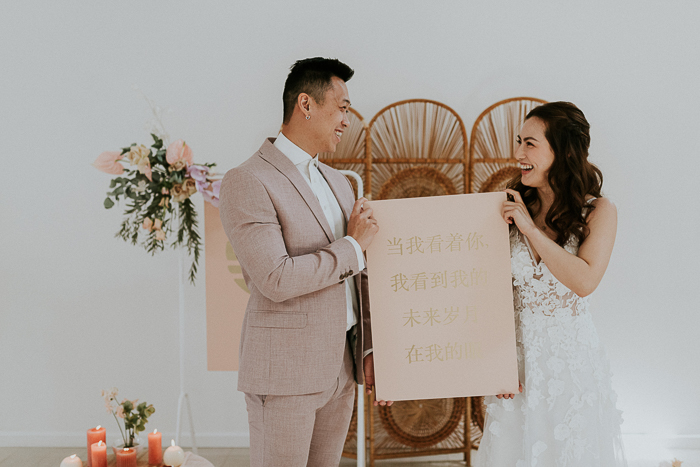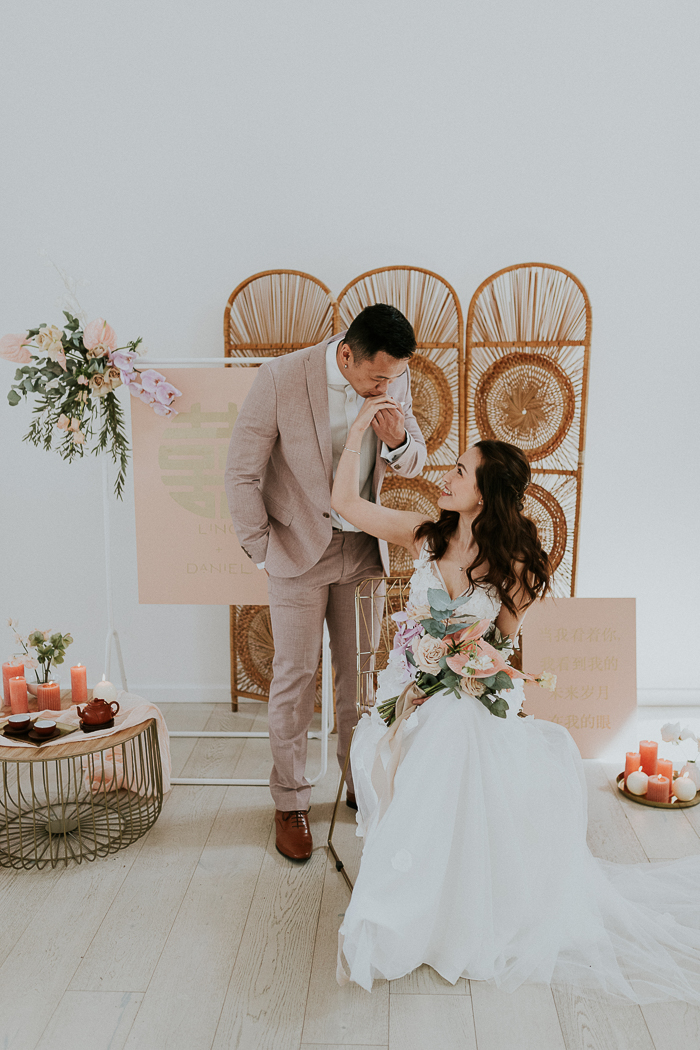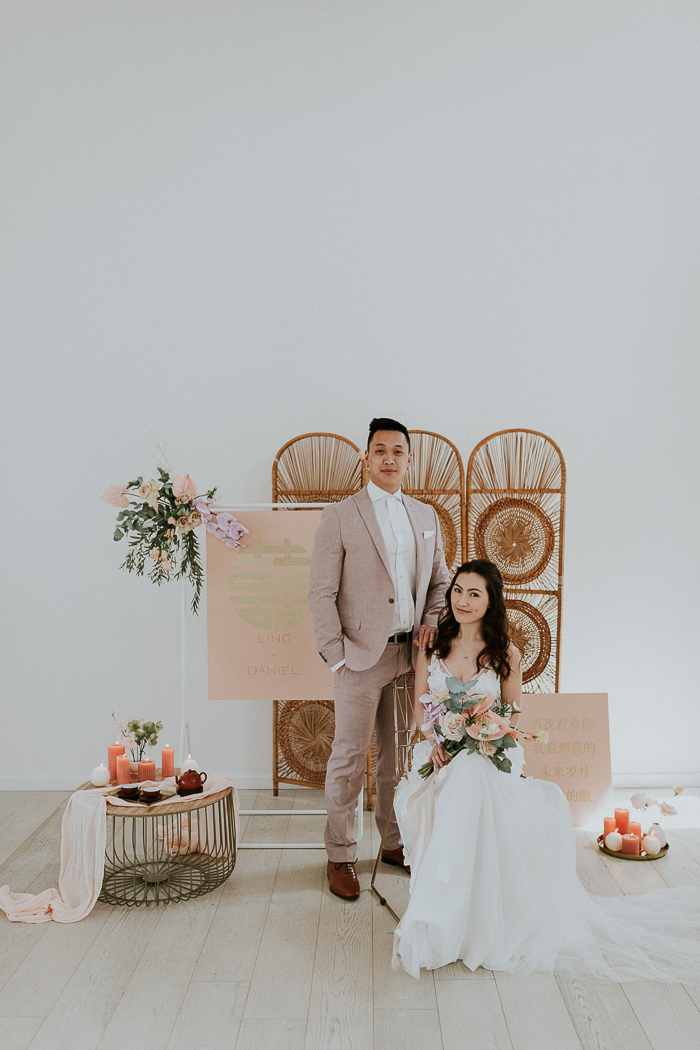 Modernizing the Chinese Tea Ceremony
For the Chinese tea ceremony set up, we styled it using the traditional components of two chairs, cushions, and a tea set but also added unexpected elements, such as florals on the frame, a bamboo screen, and a handwritten sign with a Chinese proverb. We wanted to inspire couples to embrace an age-old tradition of exchanging tea with their elders on their wedding day by making it feel pretty and romantic.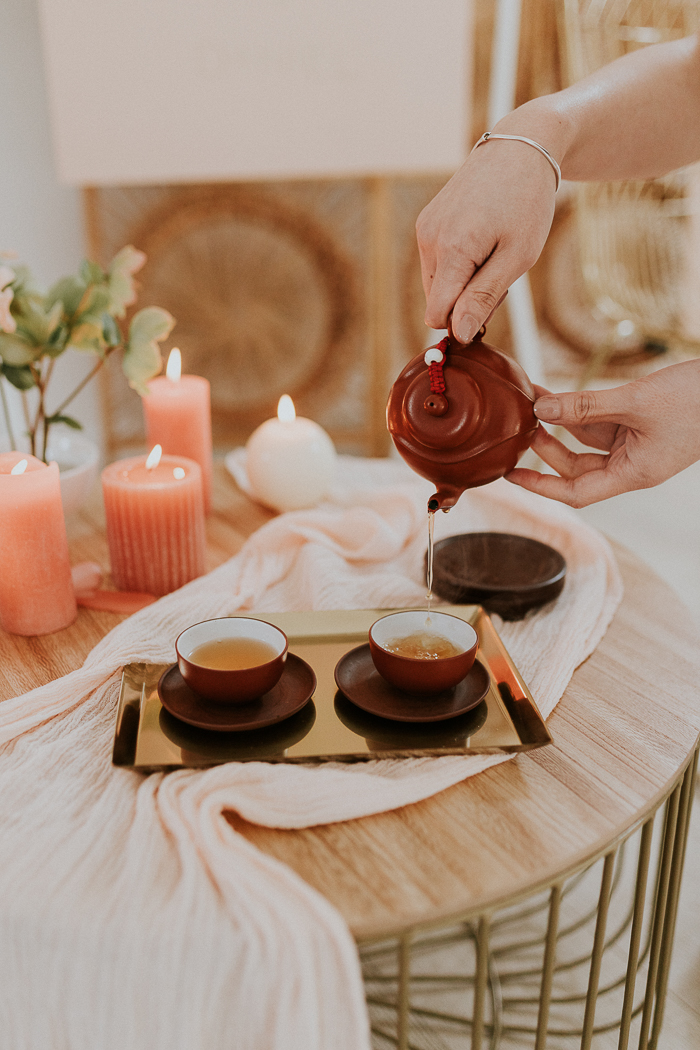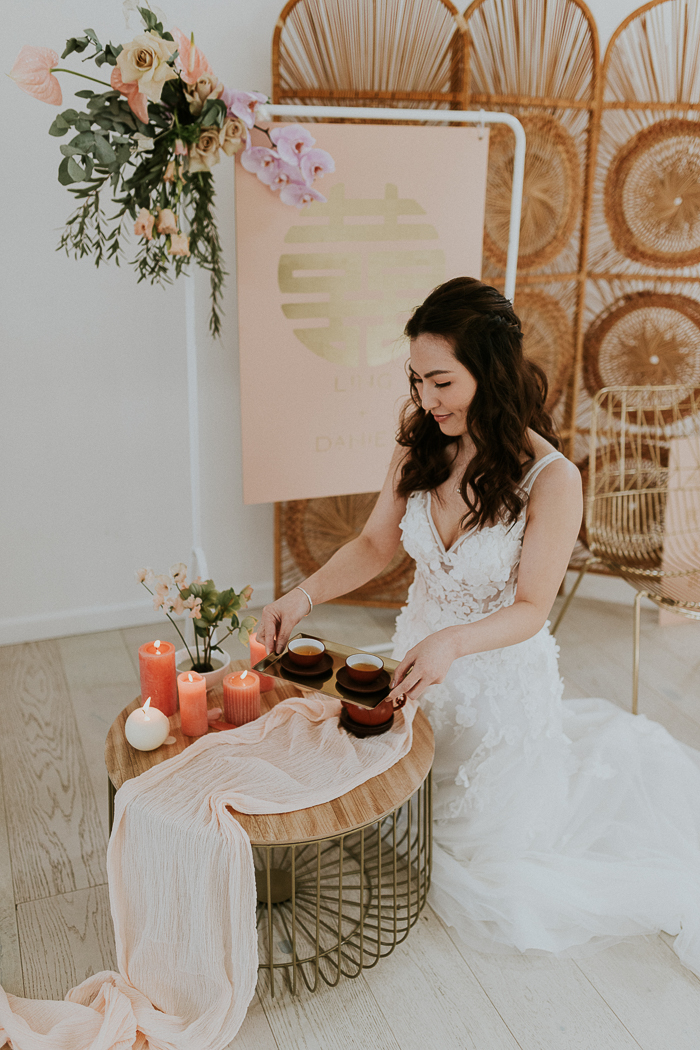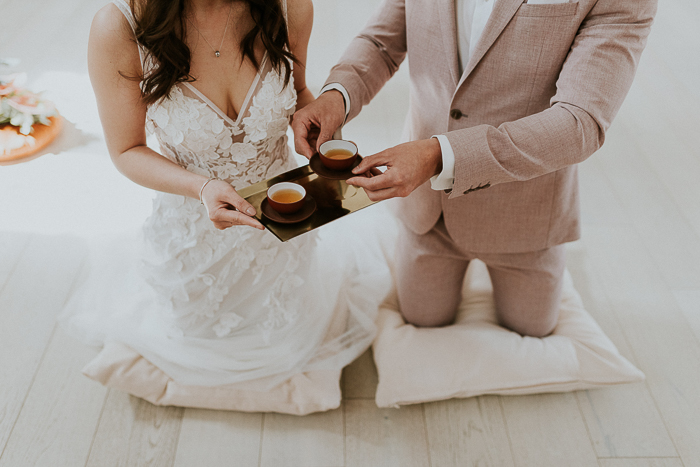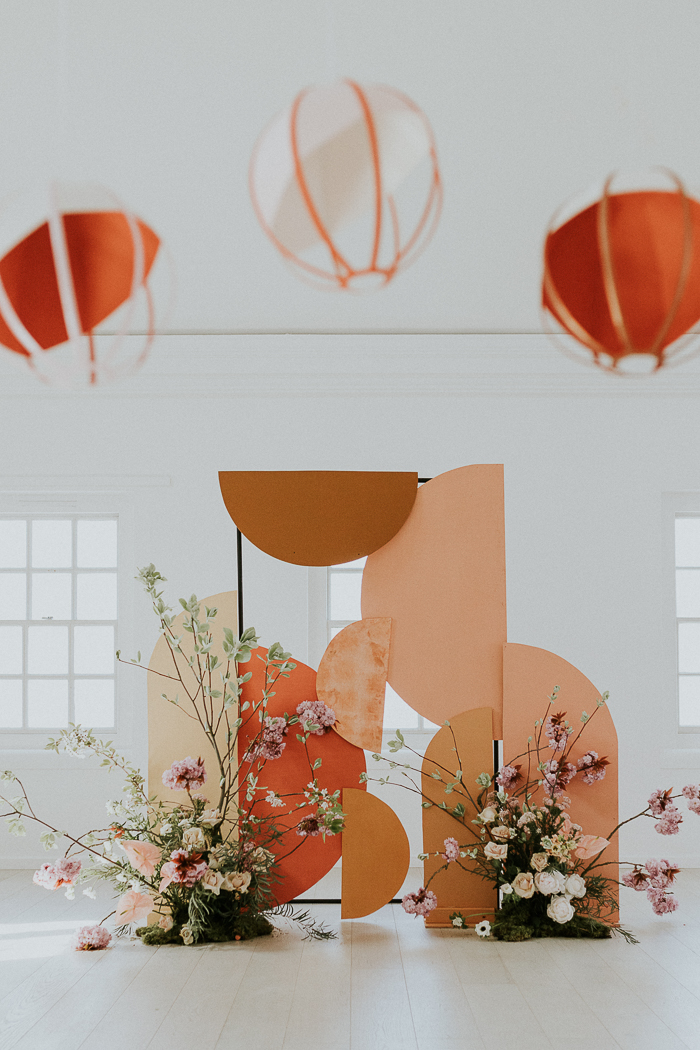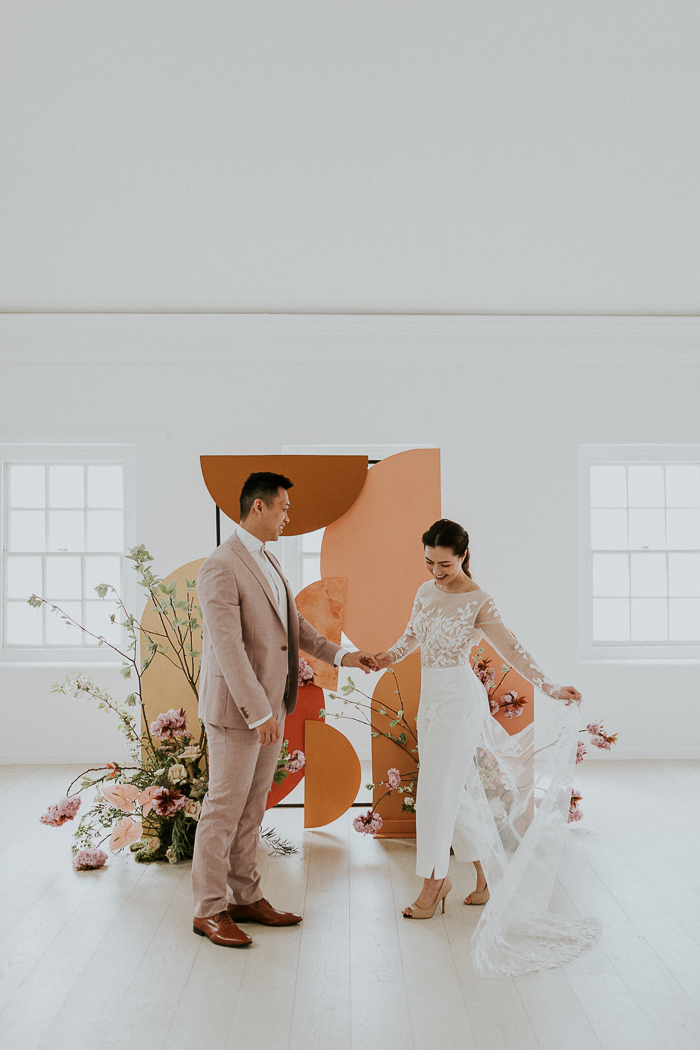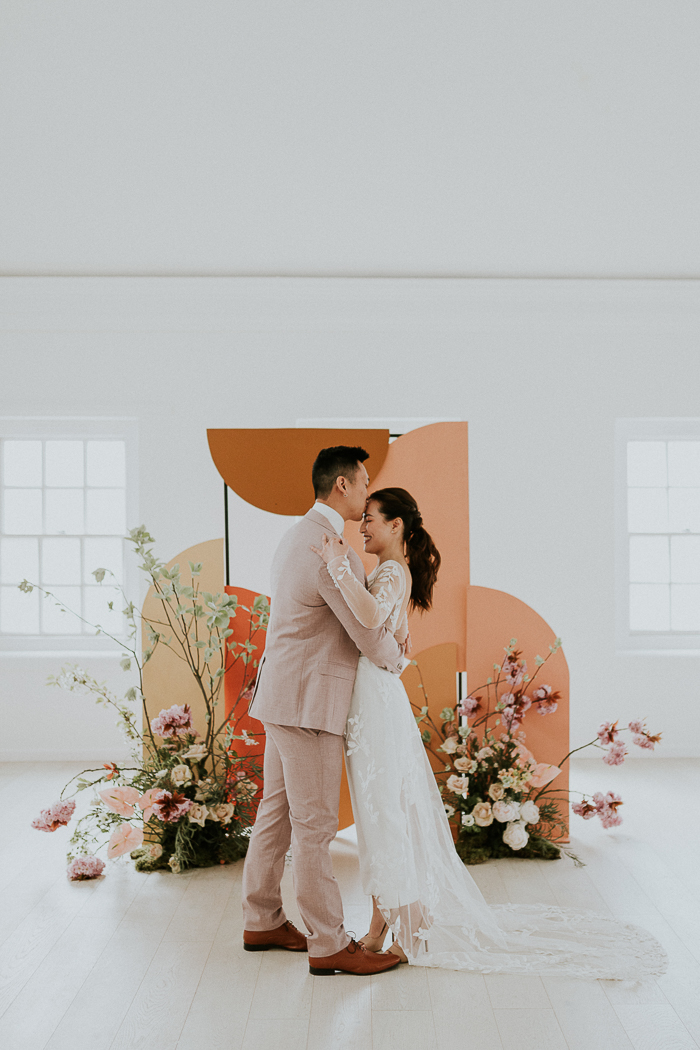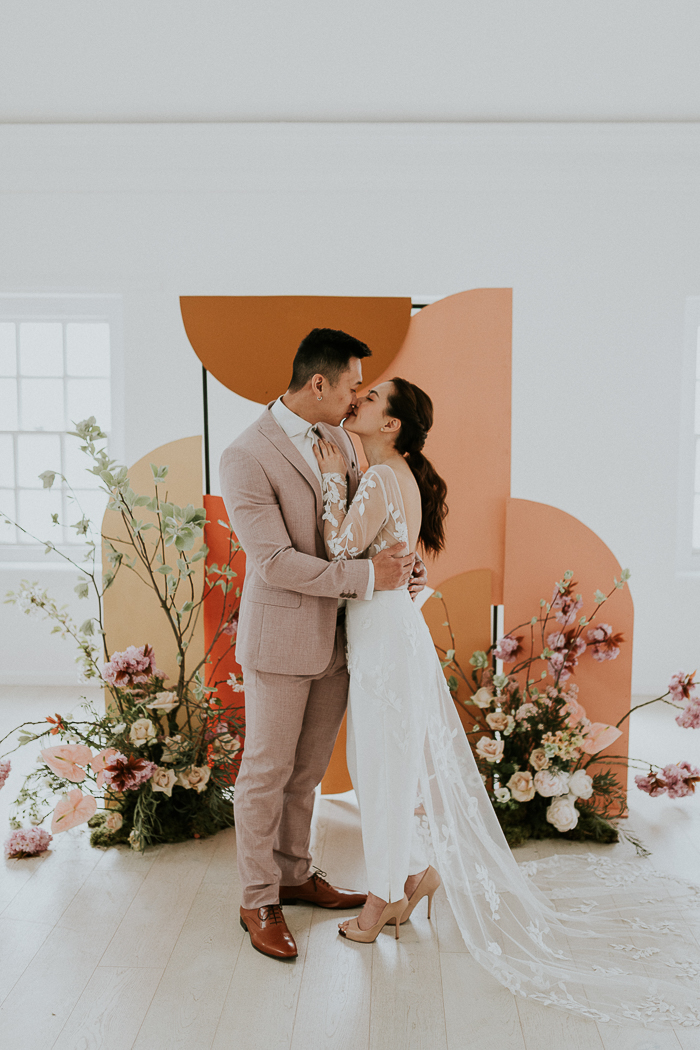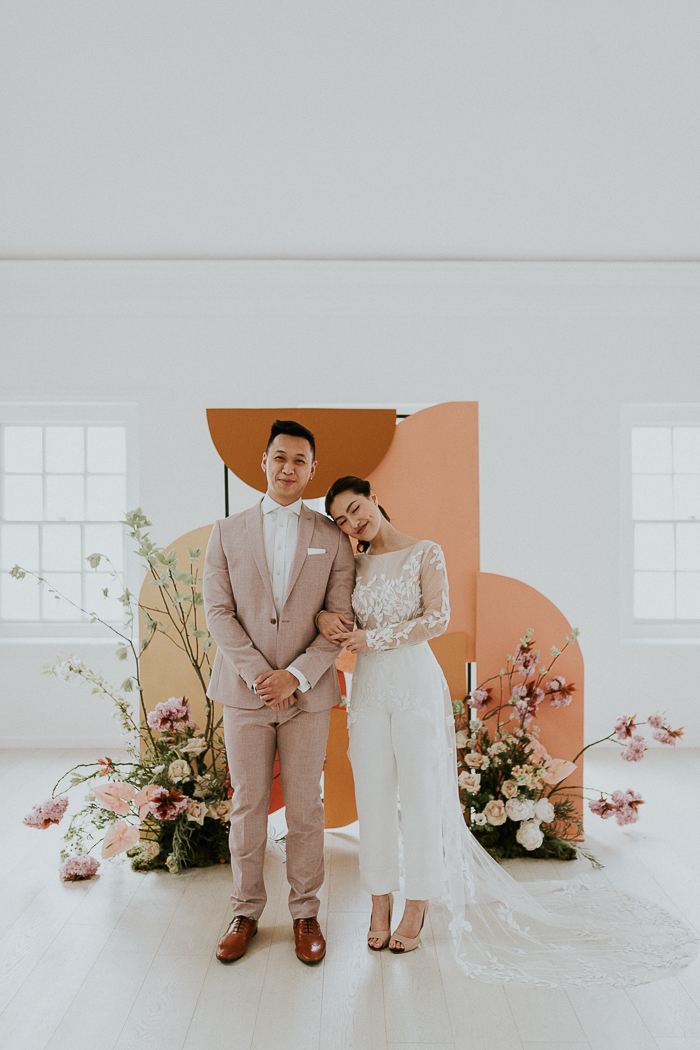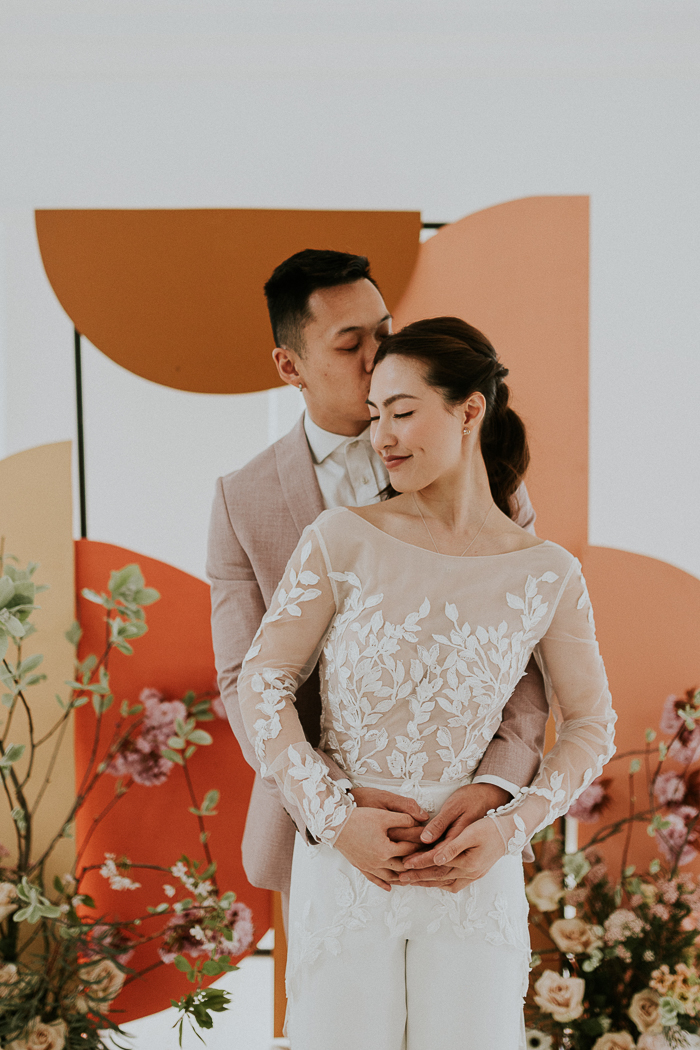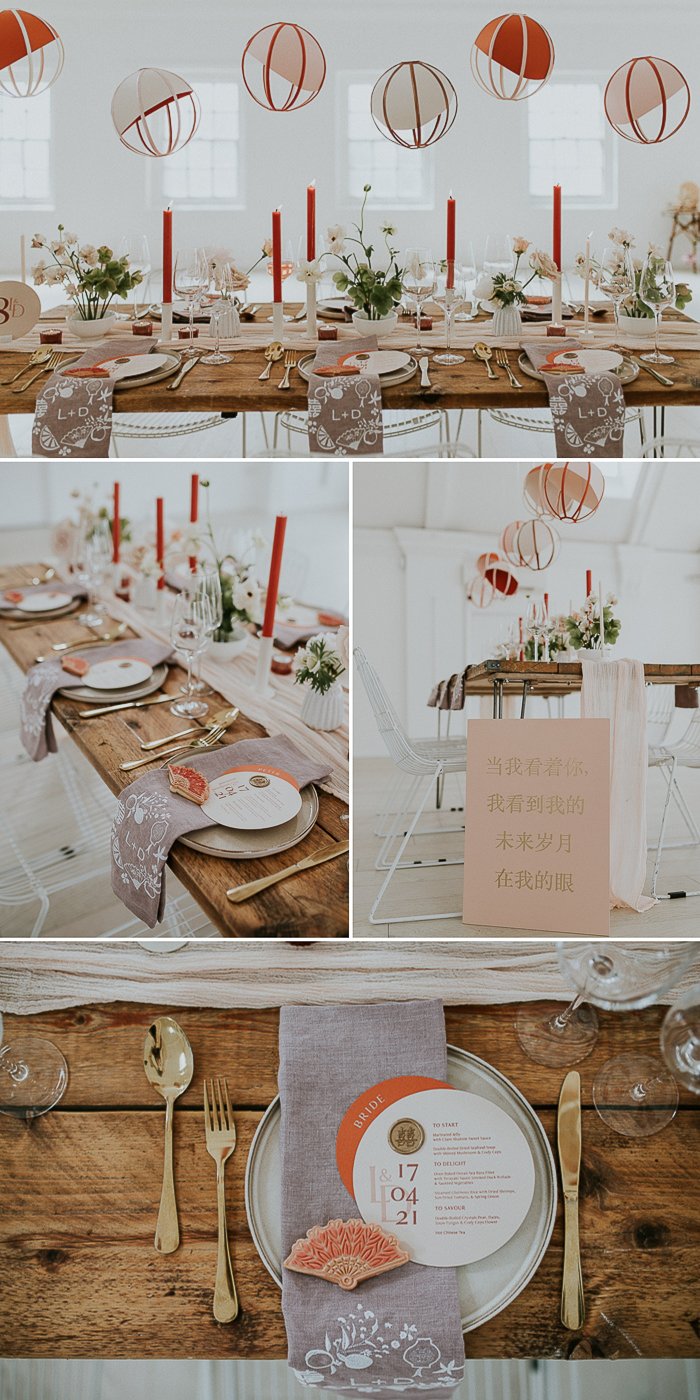 Incorporating Chinese Symbols Throughout The Contemporary Asian Wedding
The Chinese double happiness symbol seen throughout the shoot represents double the joy and happiness for the newlyweds. It can be seen embroidered into the groom's socks and pocket square and also in the stationery. It's a positive reminder of the journey our couple is taking together. It's an inspiration for the different ways in which this symbol can be weaved into a wedding.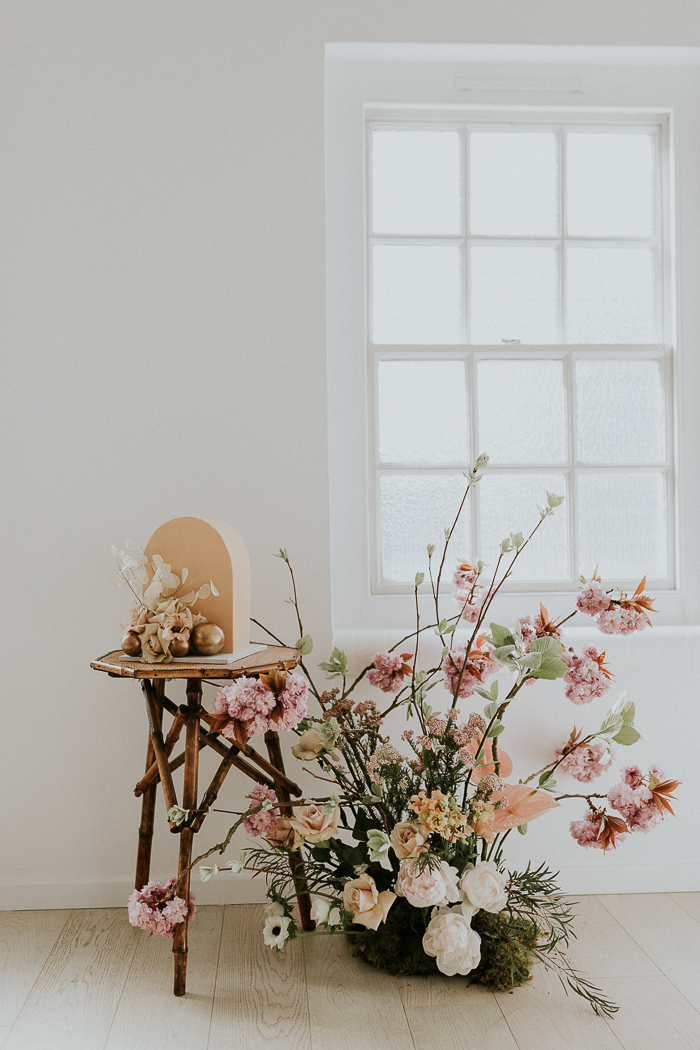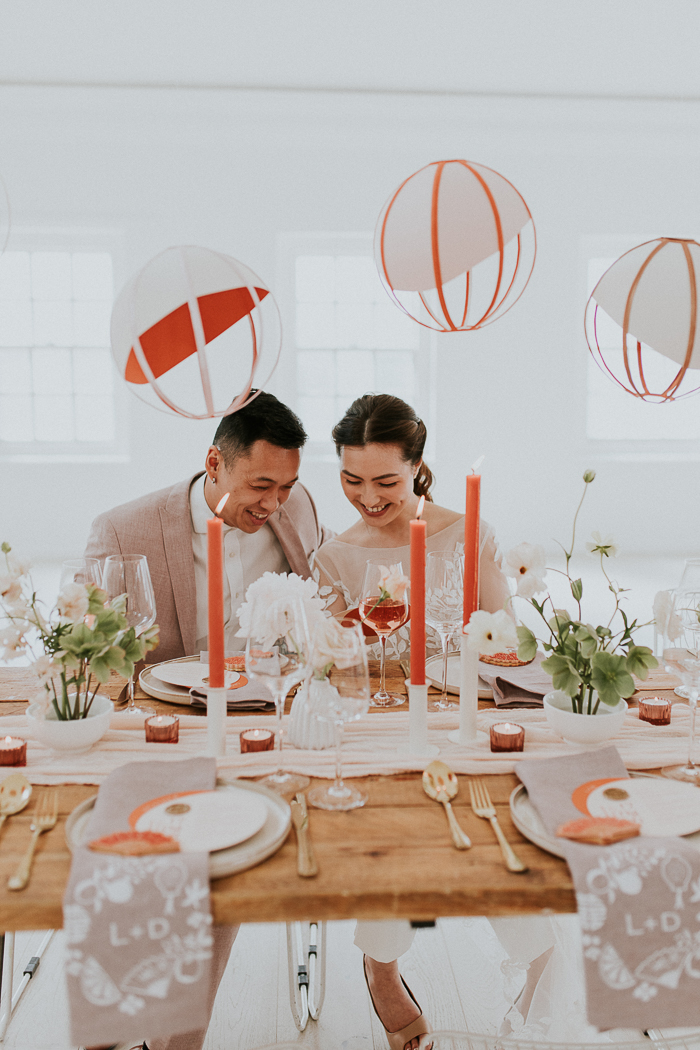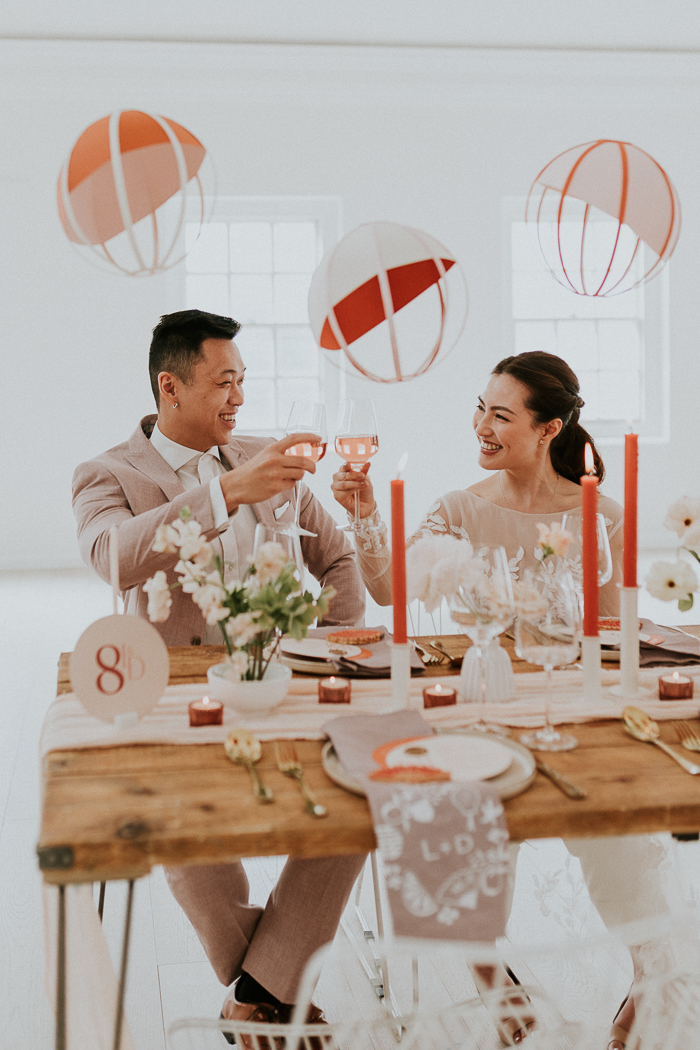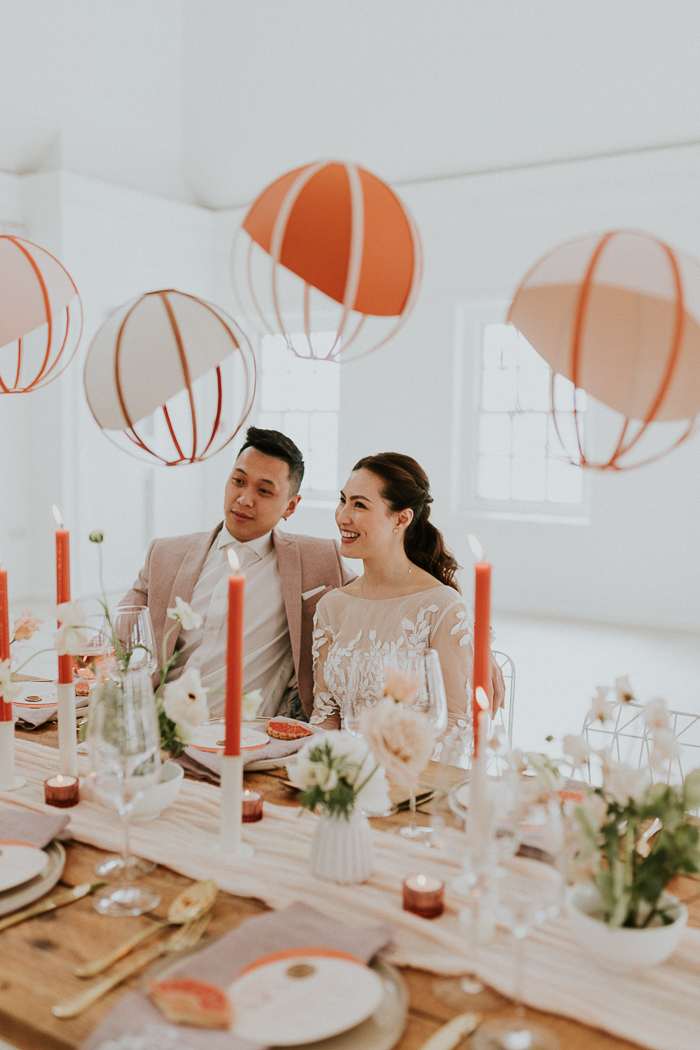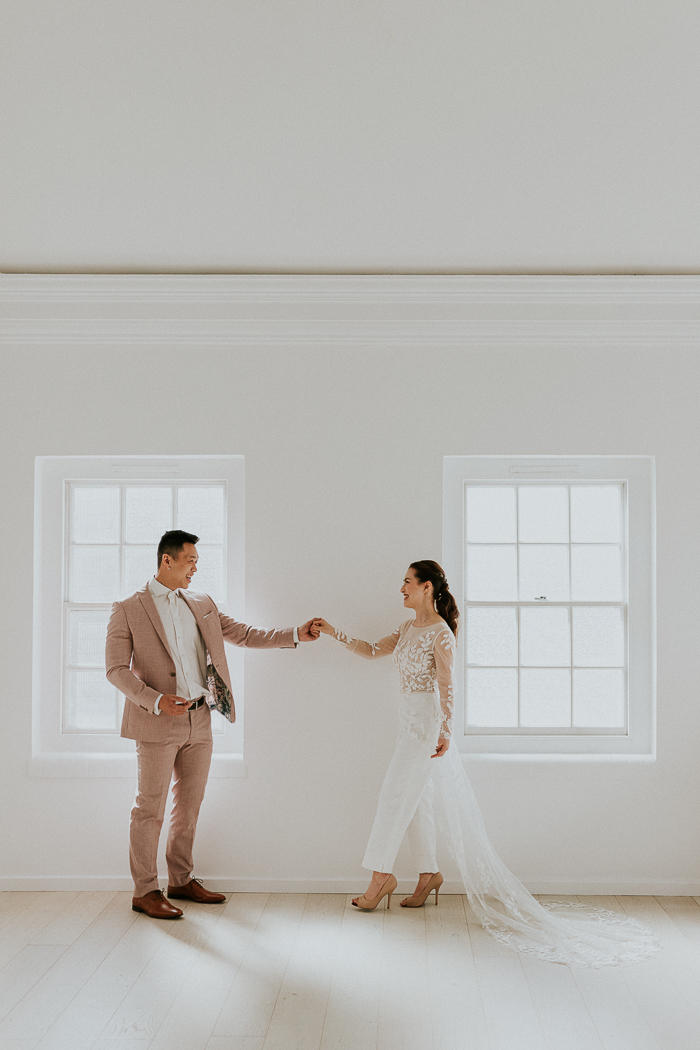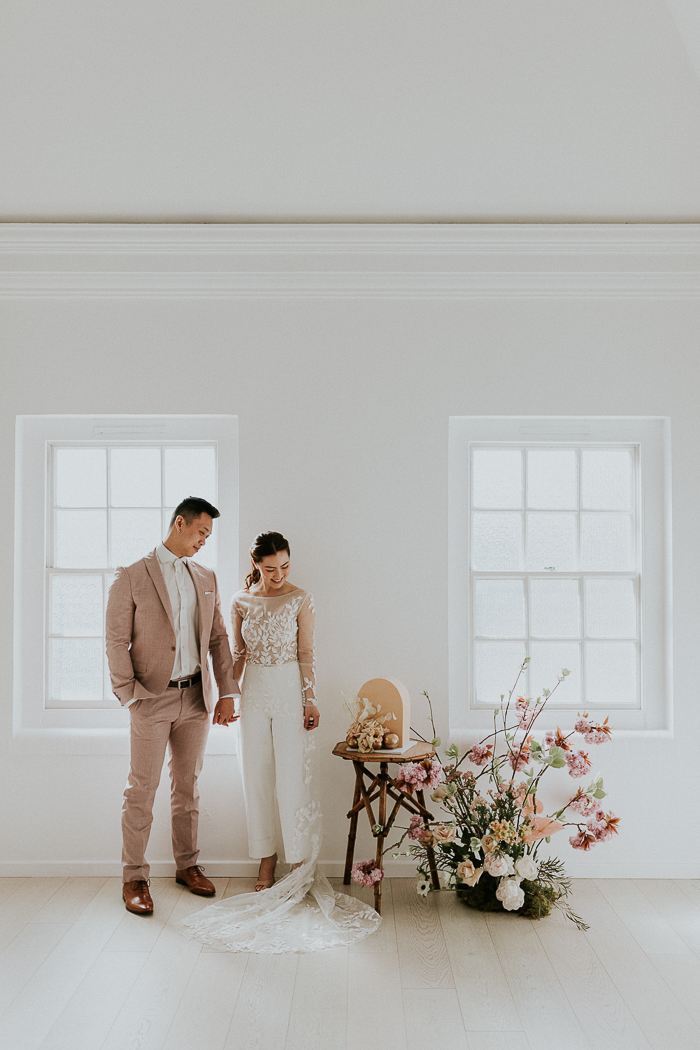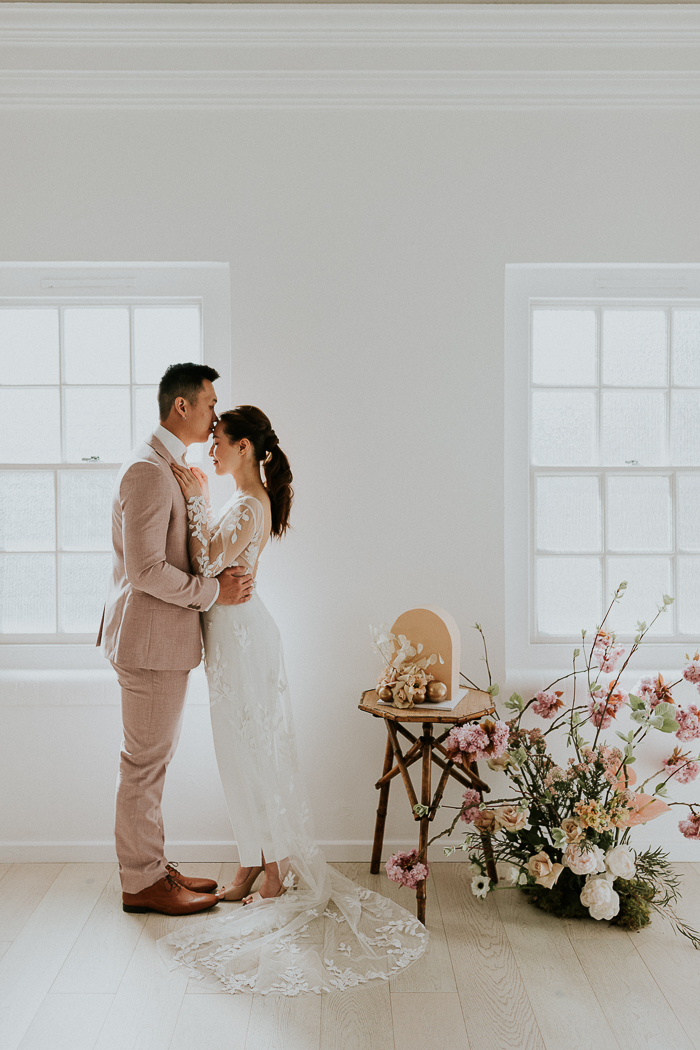 Thank you to Heather Sham Photography for organizing and sharing this contemporary Asian wedding inspiration with us! We love the way they carefully transformed special wedding traditions to better fit a more modern aesthetic. We hope this inspires more couples to do the same and break the molds of wedding traditions.
If you're struggling to break down traditions while still celebrating your unique backgrounds, get started with our unique wedding planning guide.