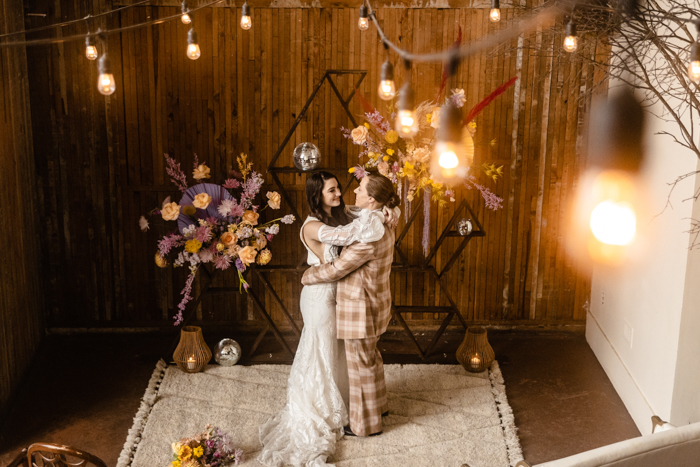 A rich retro color palette, artful florals, and a colorful fringe photo wall—this retro micro wedding inspo embodies a funky and groovy kind of love. Junebug member TMInspired Photography and a talented team of vendors created a styled-shoot that showcased a fresh take on flashback details.
The Sole Repair Shop—a 1900s shoe repair facility turned industrial-style venue—was the perfect setting for this fun styled-shoot. A black geometric backdrop adorned with colorful blooms by Goldenrod Floral Design and mirror balls were the central feature of the intimate ceremony. Mismatched seating added character while the bistro lighting set the romantic mood. For the relaxed reception, the loft was then transformed into a cozy lounge complete with plush pillows and a chic rug.
A trendy plaid suit and a sparkly sequin jacket over a lace wedding dress with statement sleeves—the real life couple served some serious style that matched the vibe. If you and your partner love looking into the past for wedding inspo, then this styled shoot is for you. Step back in time as you scroll through these stunning images by Junebug member TMInspired Photography and pin your faves!
Junebug Member TMInspired Photography's Insights On This Retro Micro Wedding Inspiration
I have been dreaming up this retro 1970's styled shoot for over a year. One thing that I always feel is missing in styled shoots is the life that having "guests" can add to really make the vision come to life. I rallied up some of my friends to dress in retro outfits to help my concept come full circle. The styled shoot included a ceremony and reception with pizza for our model real life couple. The details fuse in disco balls, a fringe Photo Booth backdrop, colorful florals, a unique venue space in Downtown Seattle, and a tiny pup named Daisy. I feel like the entire vendor team went all out to help the concept come to life and create a modern retro vibe without screaming that we jumped back in time.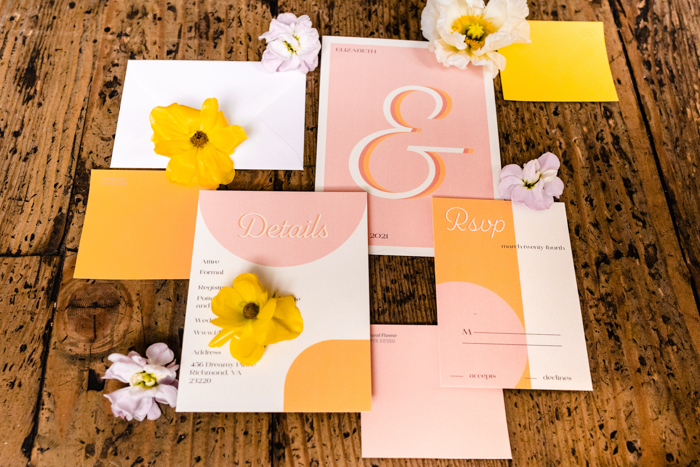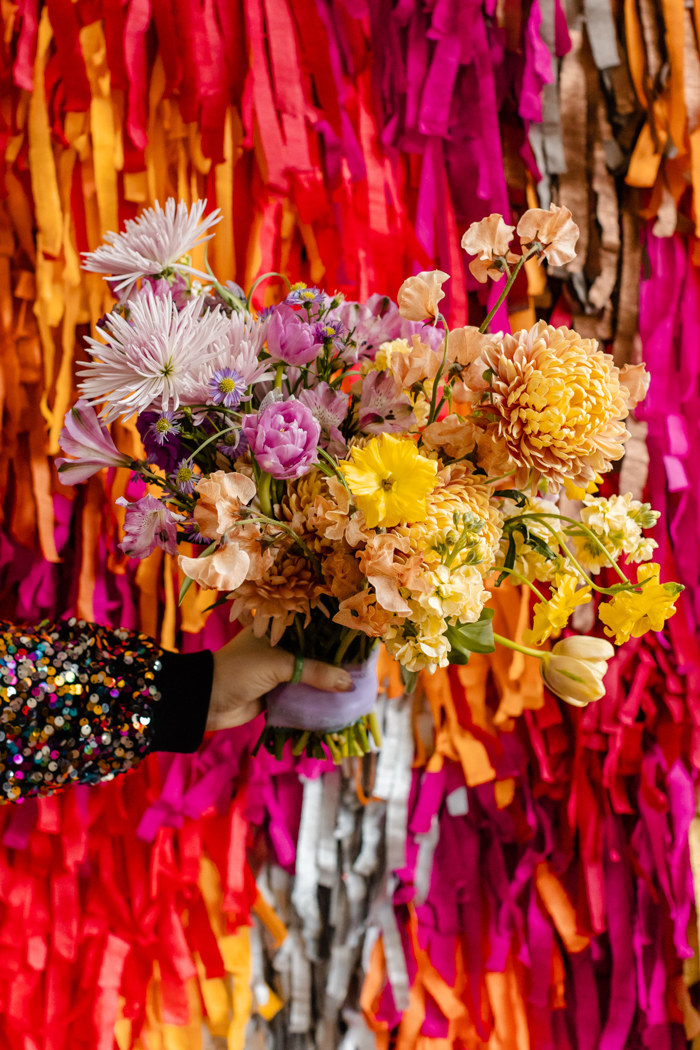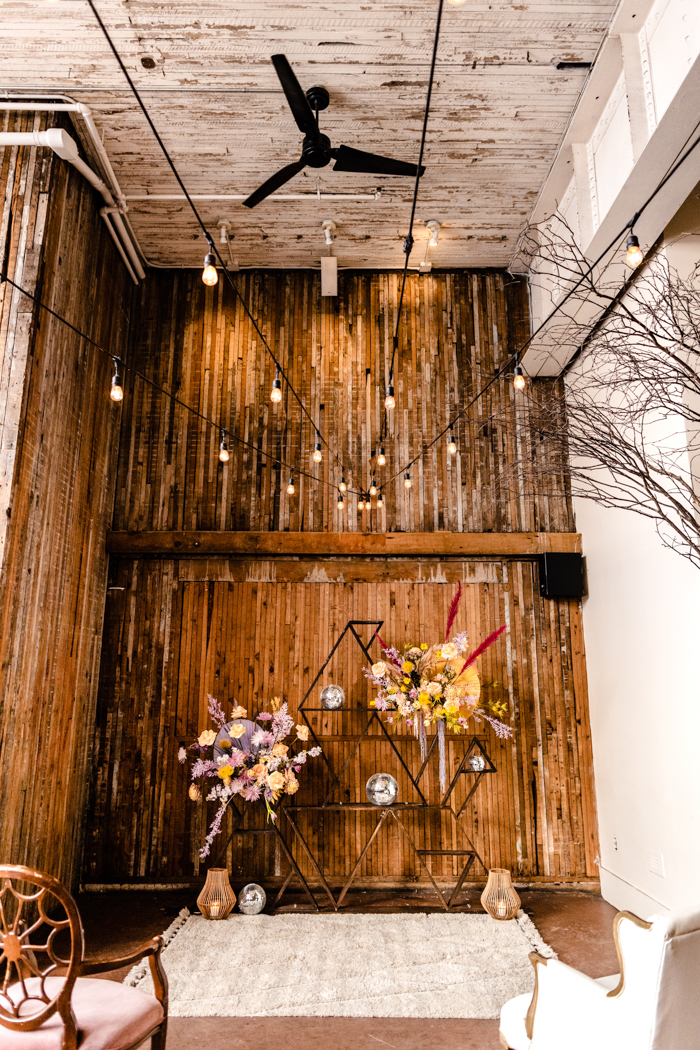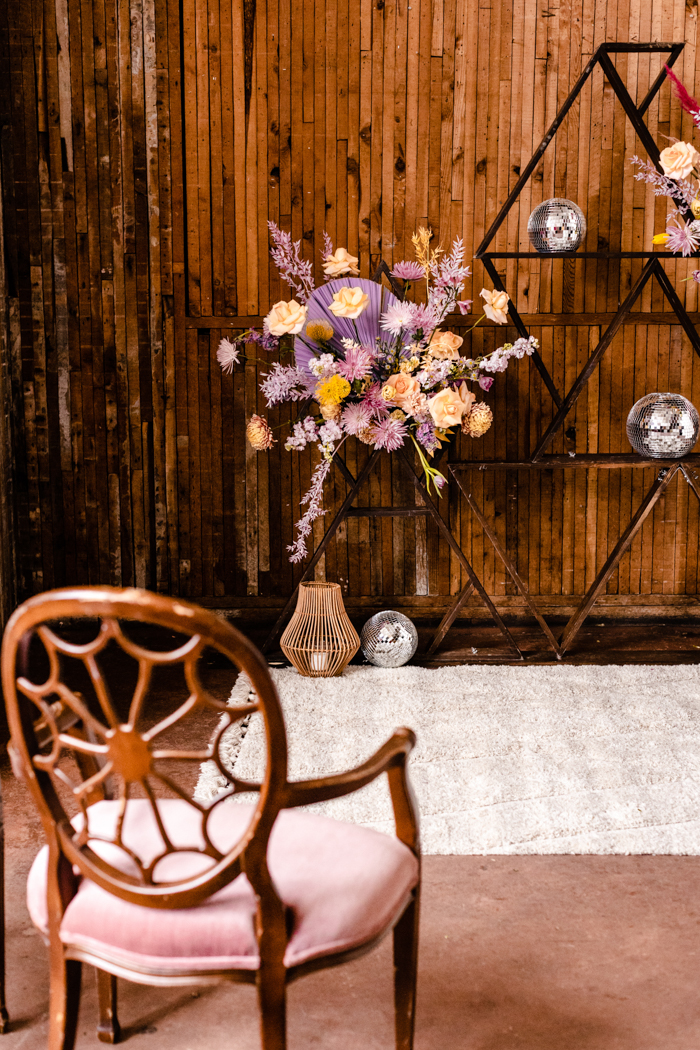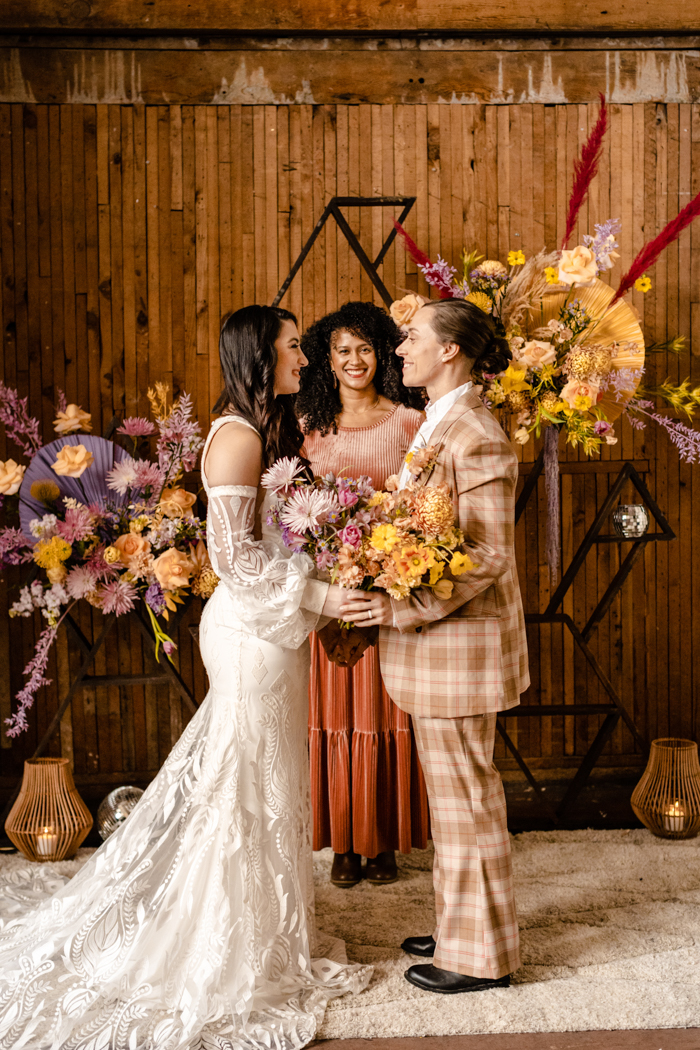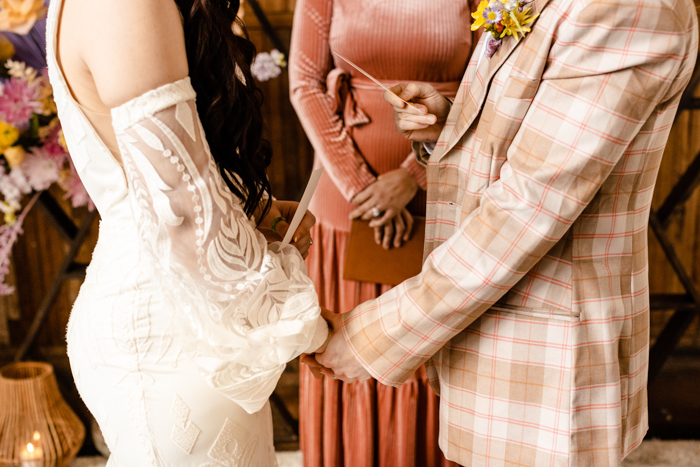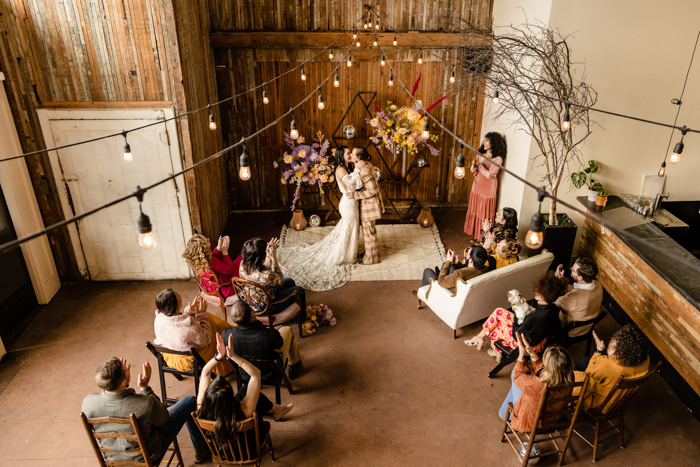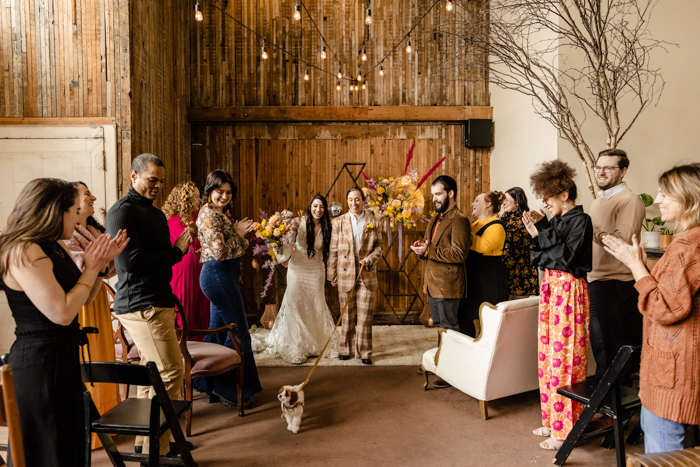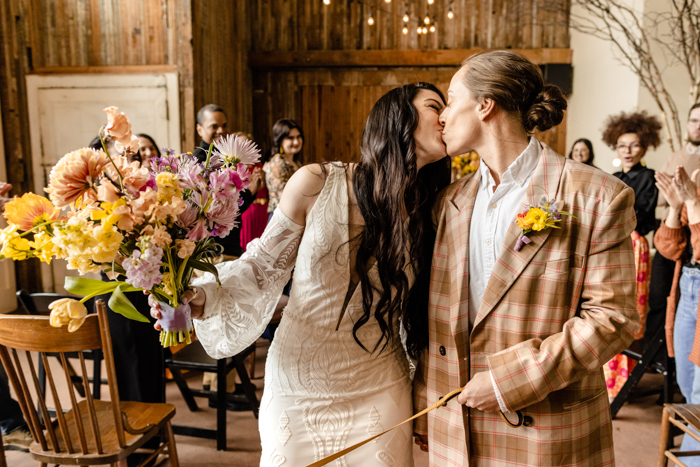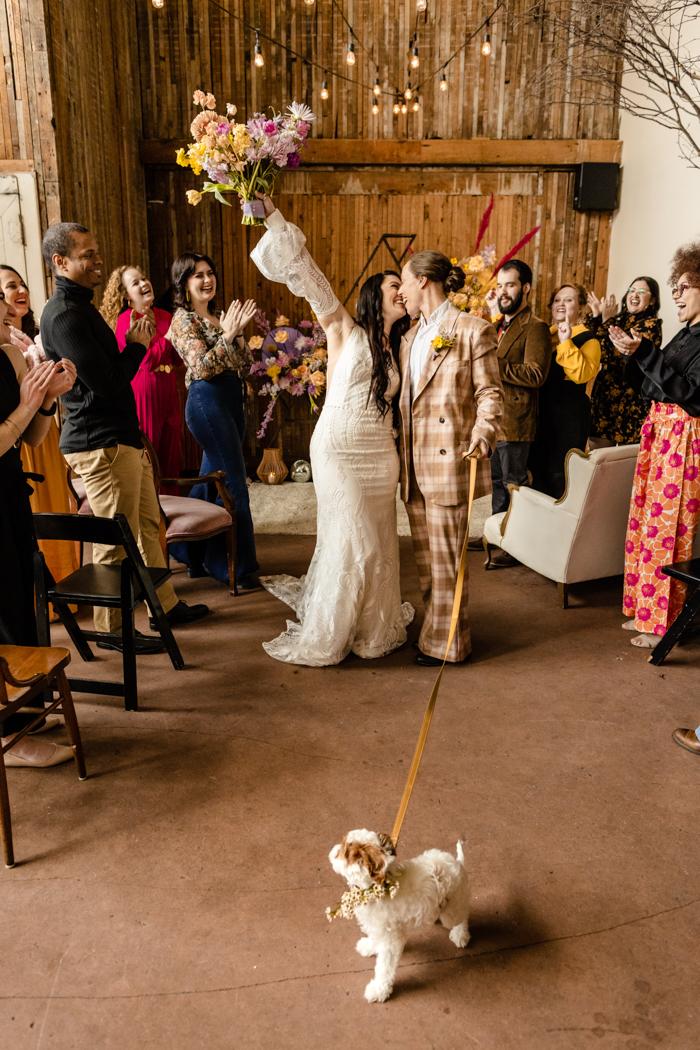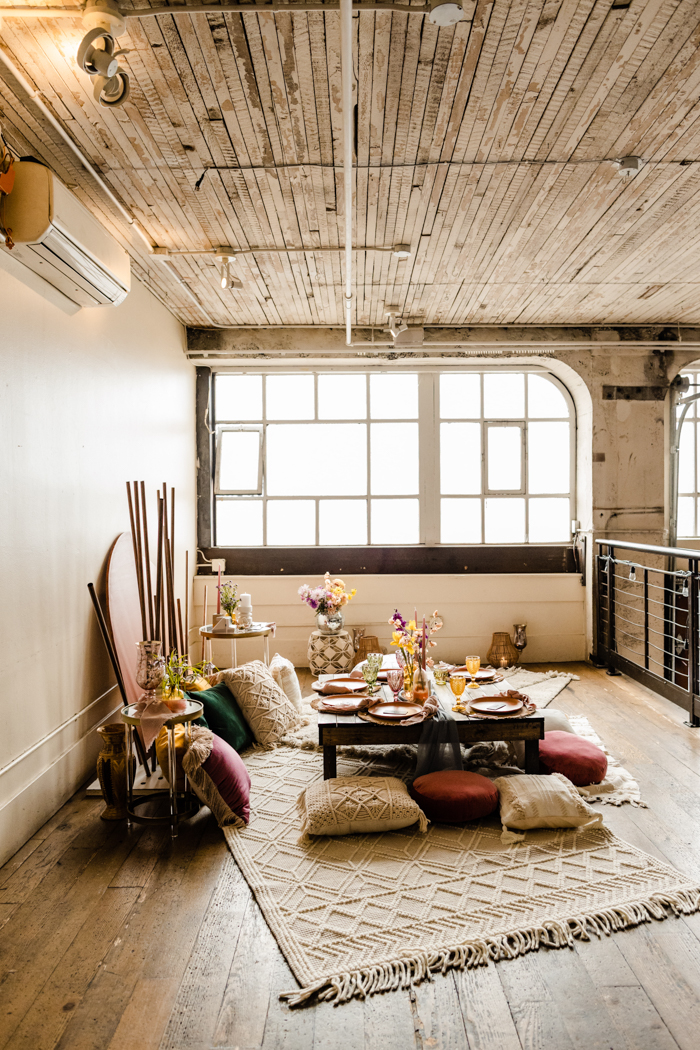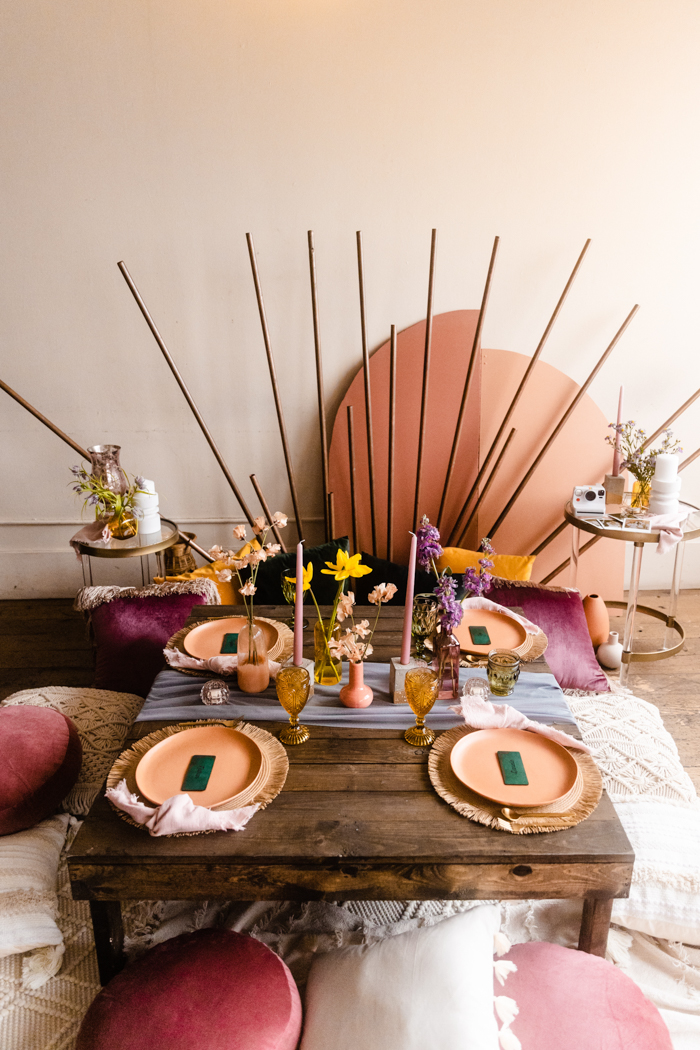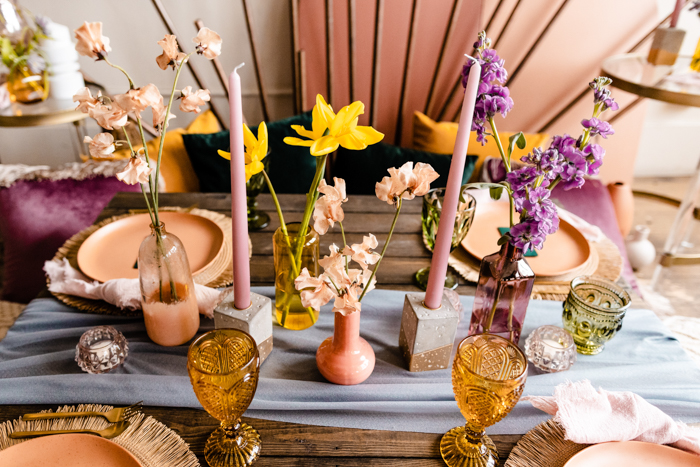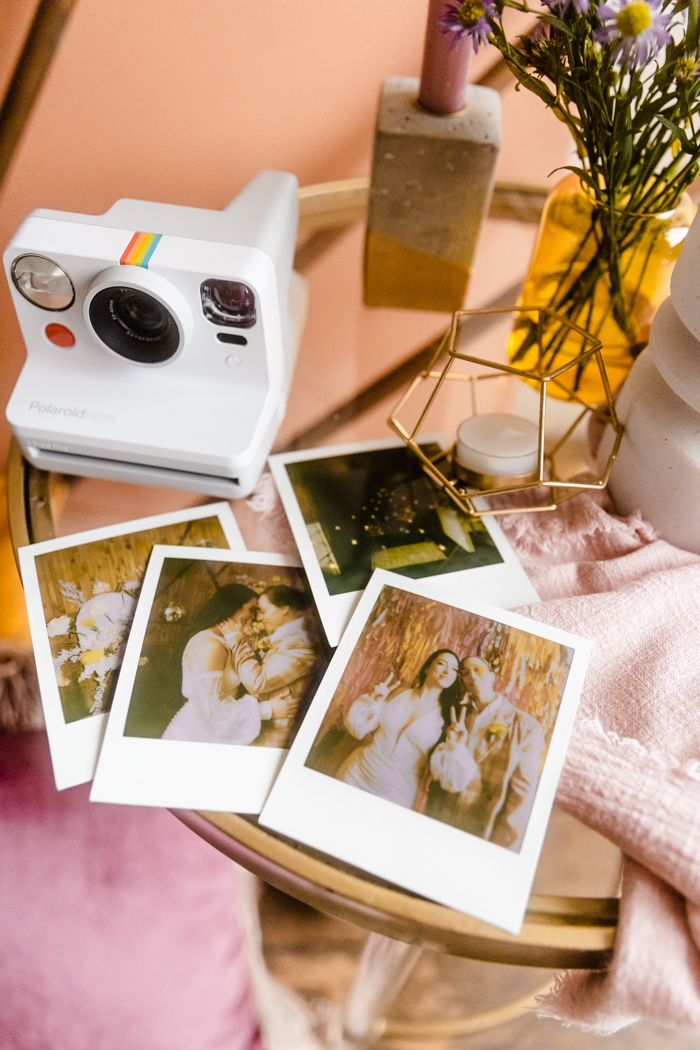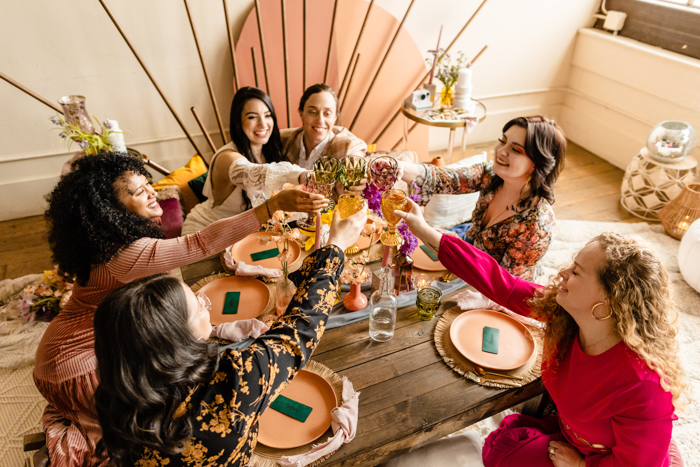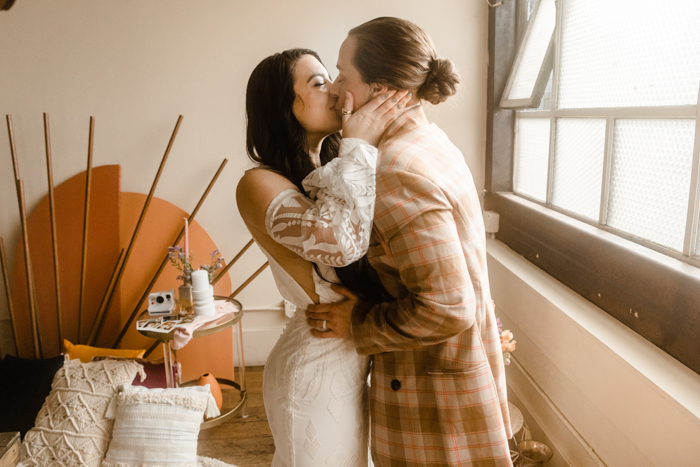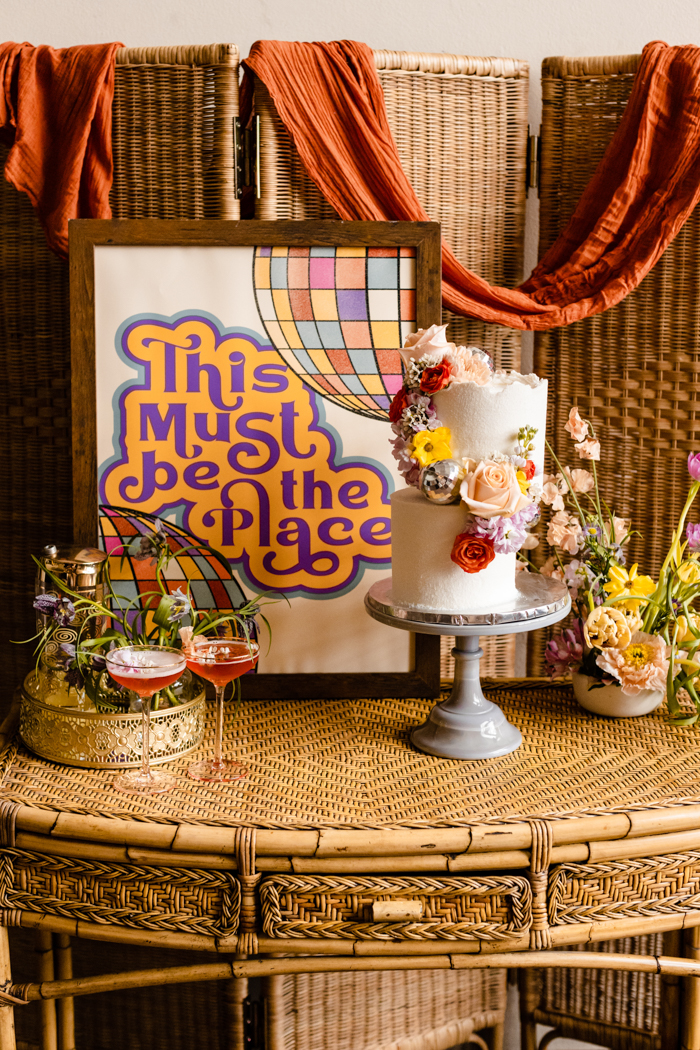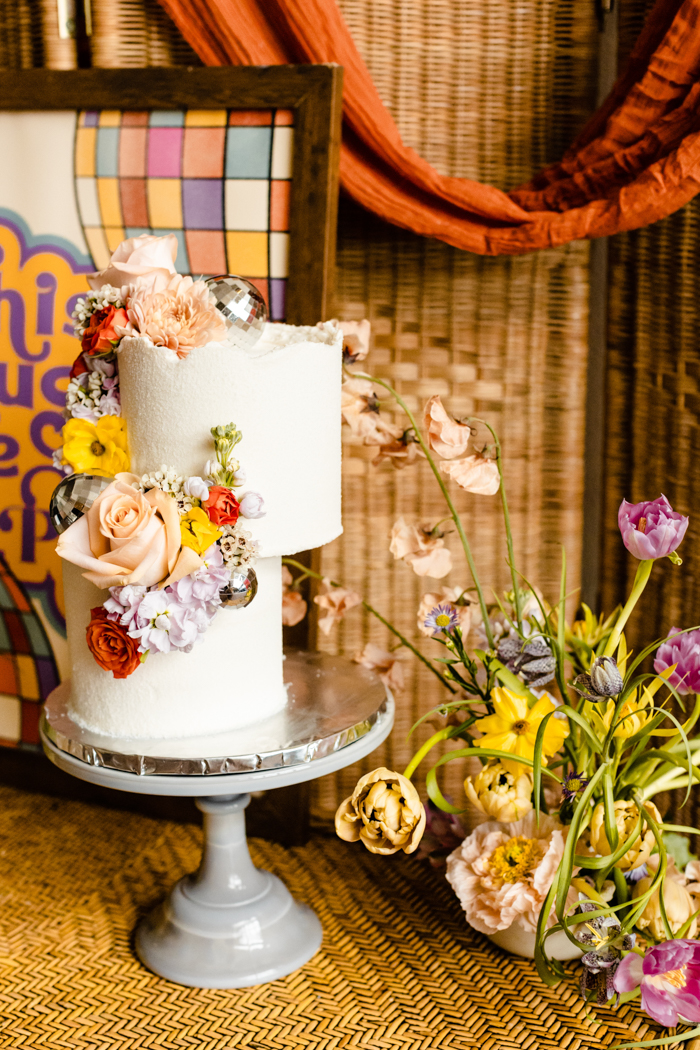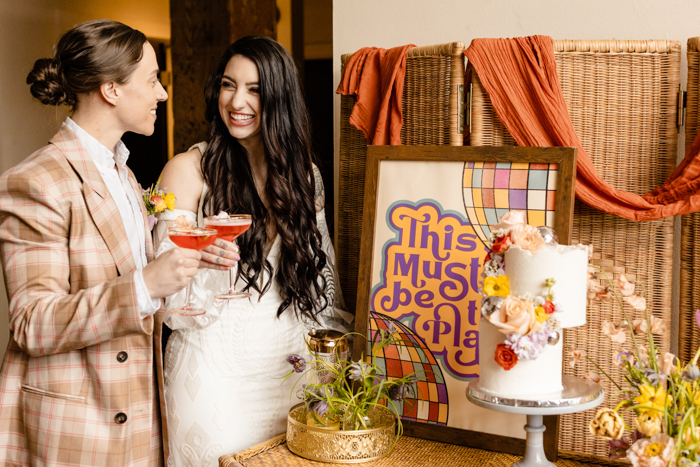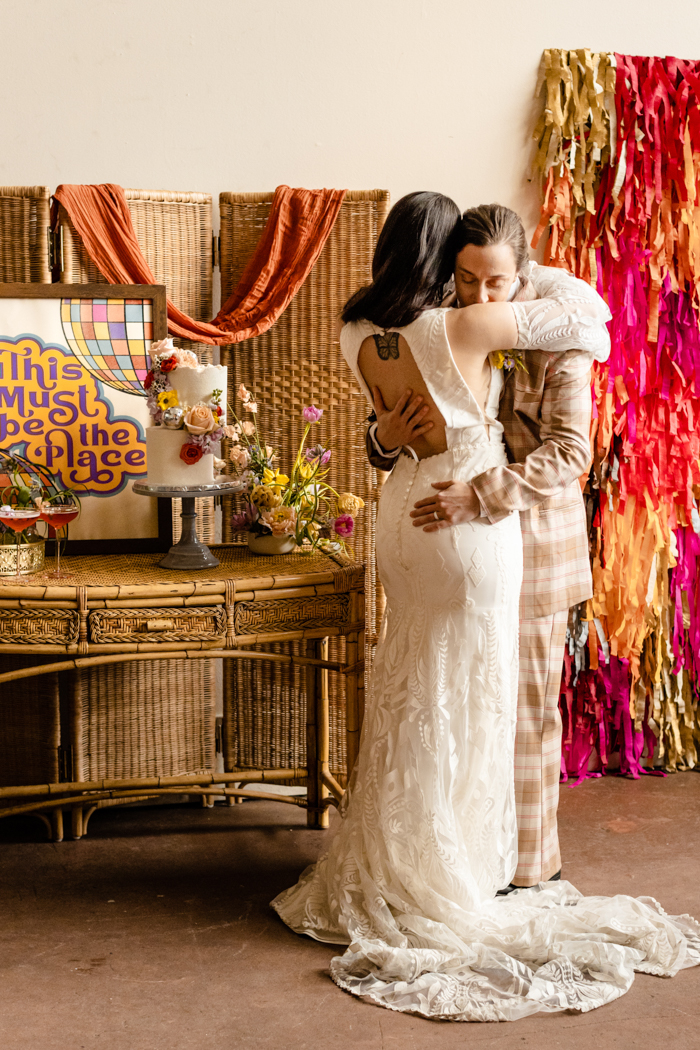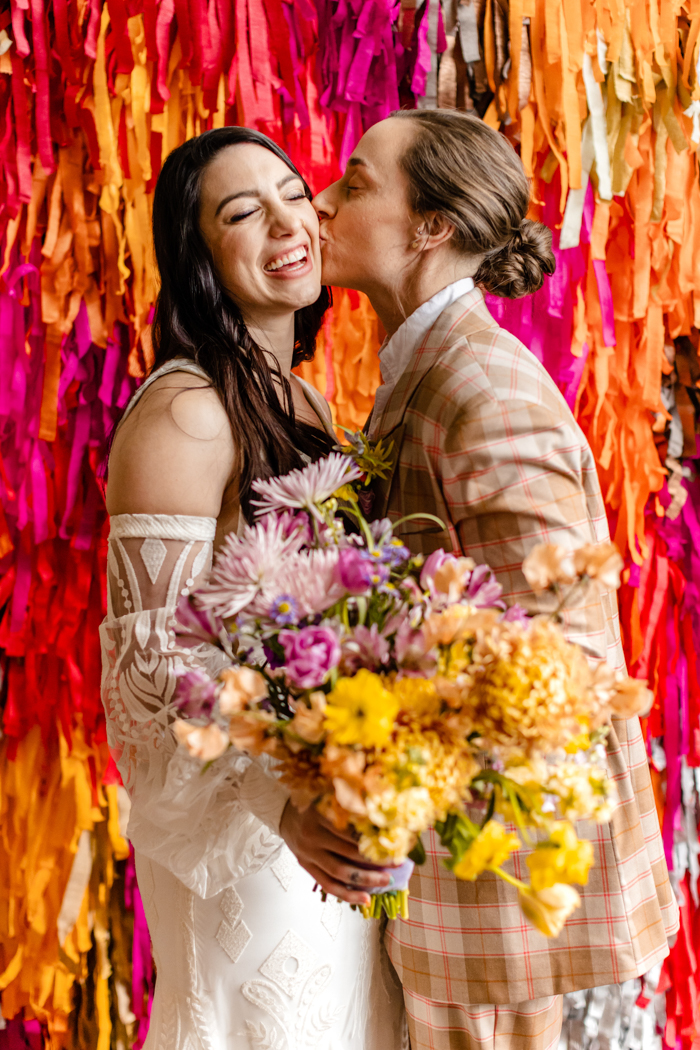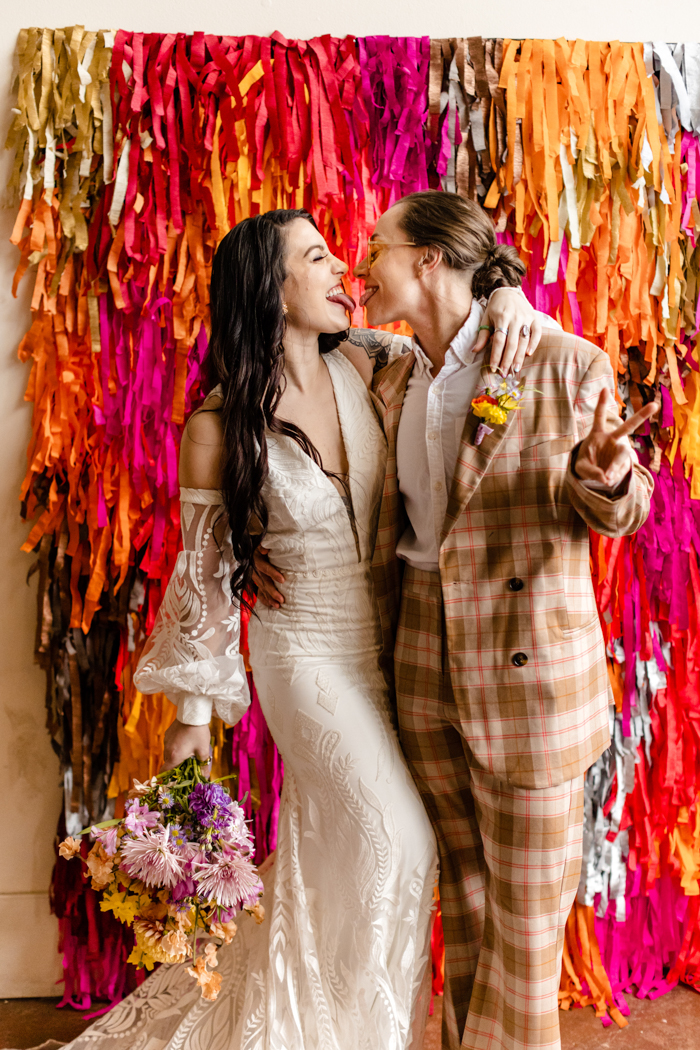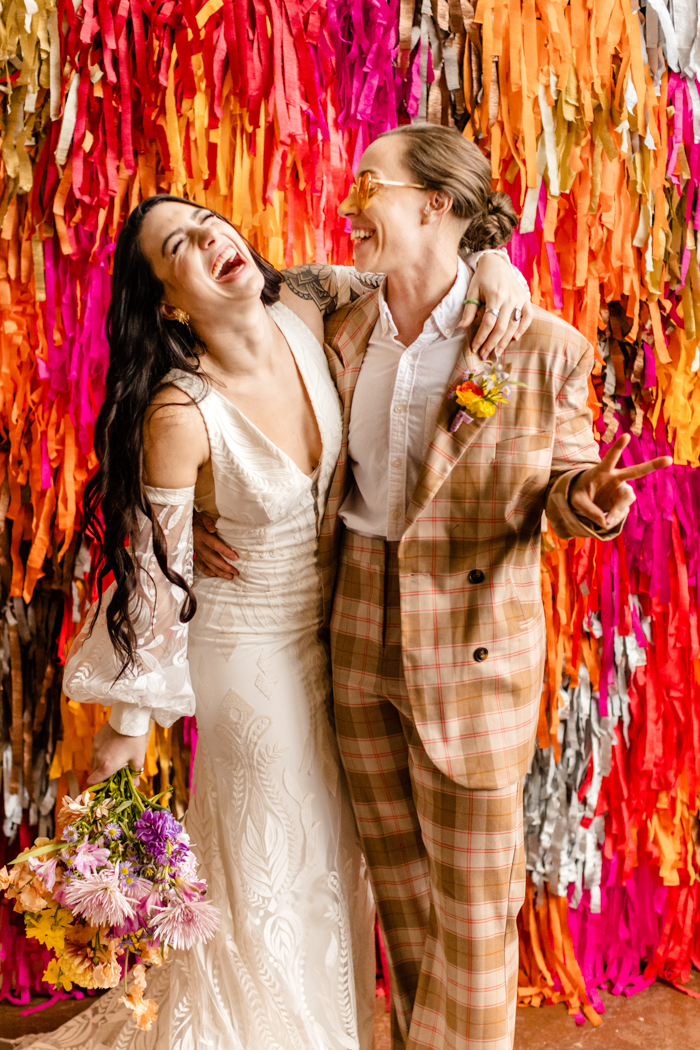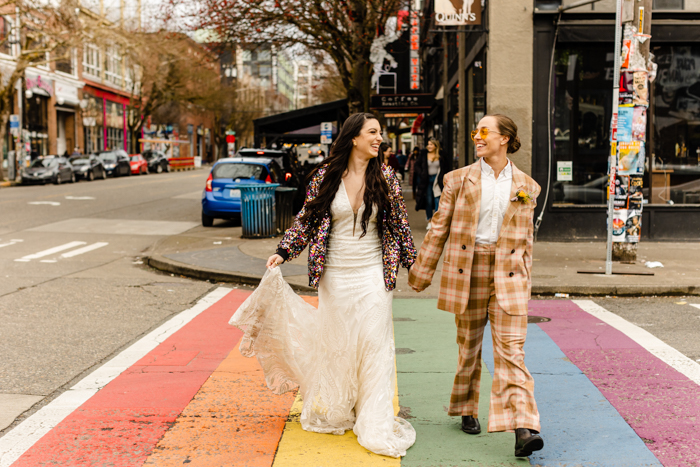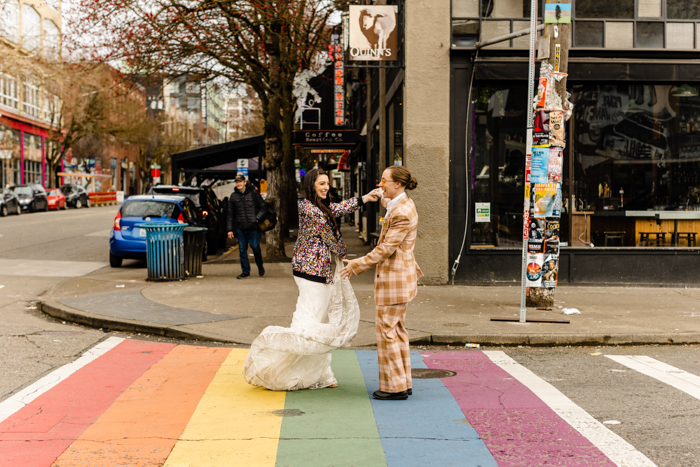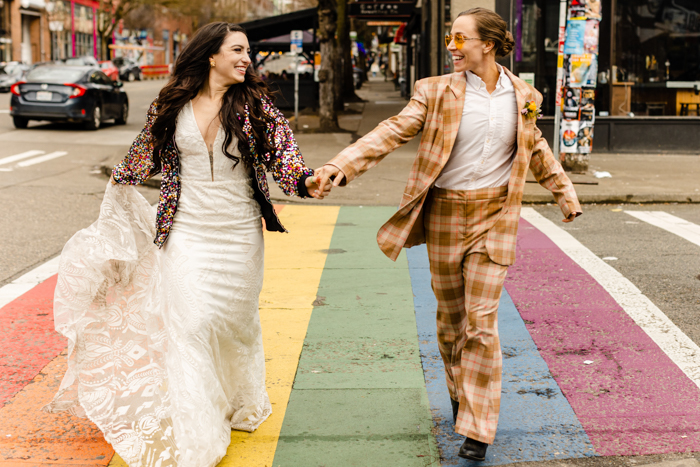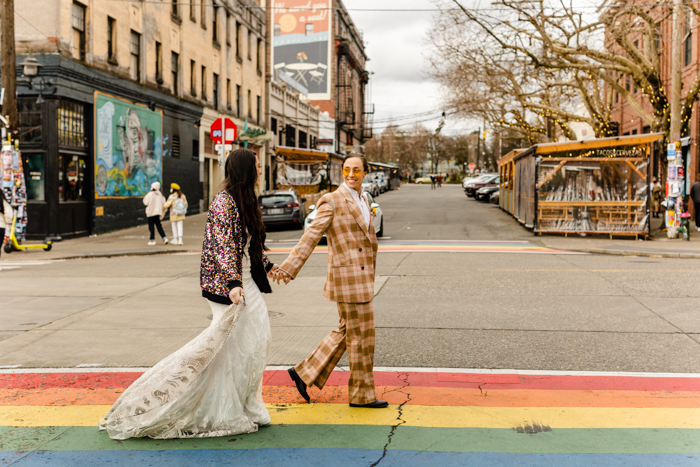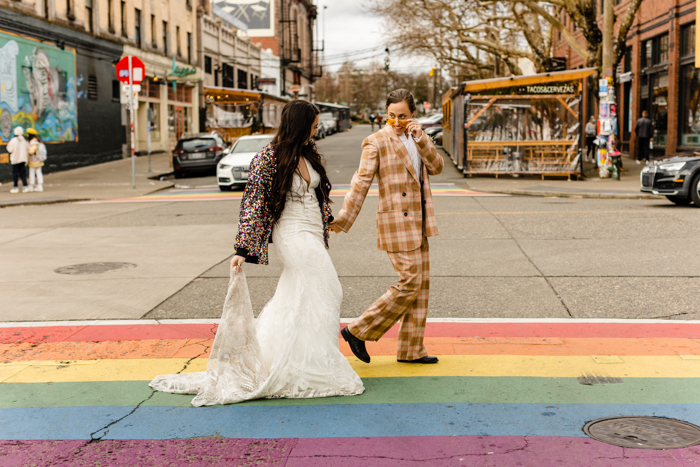 Big thanks to Junebug member TMInspired Photography for capturing and sharing this colorfully retro micro wedding inspiration with us. To see more of their talent, check out their profile in our directory of photographers from around the world.
There are so many ways to celebrate weddings on a smaller scale that can also be spiced up with unconventional ideas from creative alternatives to incorporating personal touches, check out our guide for tips on how to infuse character and personality into your big day.