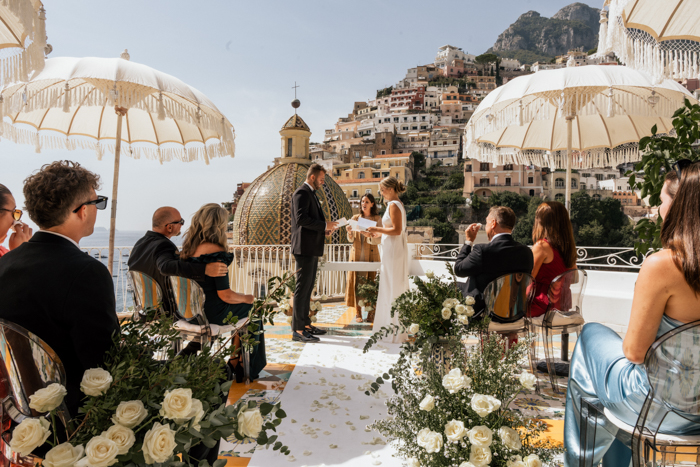 When Dylan first packed his bags to visit Olivia while studying in Italy, their desire to explore the world together was born. So, when it came to tying the knot, there was no question. Positano was the place to make it happen. With an unshakable love for the beach, the cliffside village's picturesque blend of seaside beauty and Italian charm was a match made in heaven. Their dream wedding was all about keeping it genuine and uniquely them—no frills and intimate, with just close family in tow. But, they also wanted the celebration to be a blast! So, they stirred things up with a fun cake decorating class, turning their Villa Petite Syrene elopement into a memory that's as sweet as, well, cake!
With the stunning Mediterranean Sea as their backdrop, they embarked on a day destined for the memory books. Their exchanged heartfelt vows on a beautiful terrace, where the path was lined with flowers, offering an unobstructed view of the picturesque waterfront and the charming town. The celebration continued with a family-style feast, and cake that they playfully decorated themselves adding a sweet touch. The breathtaking surroundings served as the perfect canvas for capturing snapshots around town, and they even sprinkled in some extra fun by trying their hand at a shooting gallery game.
Their special day was everything they wished for and more, and Soul Lovers Wedding captured all the special moments that made it truly unforgettable. If you're an adventurous couple searching for wedding ideas with breathtaking views, you're in the right spot for inspiration.
The Couple:
Olivia and Dylan
The Wedding:
Positano, Italy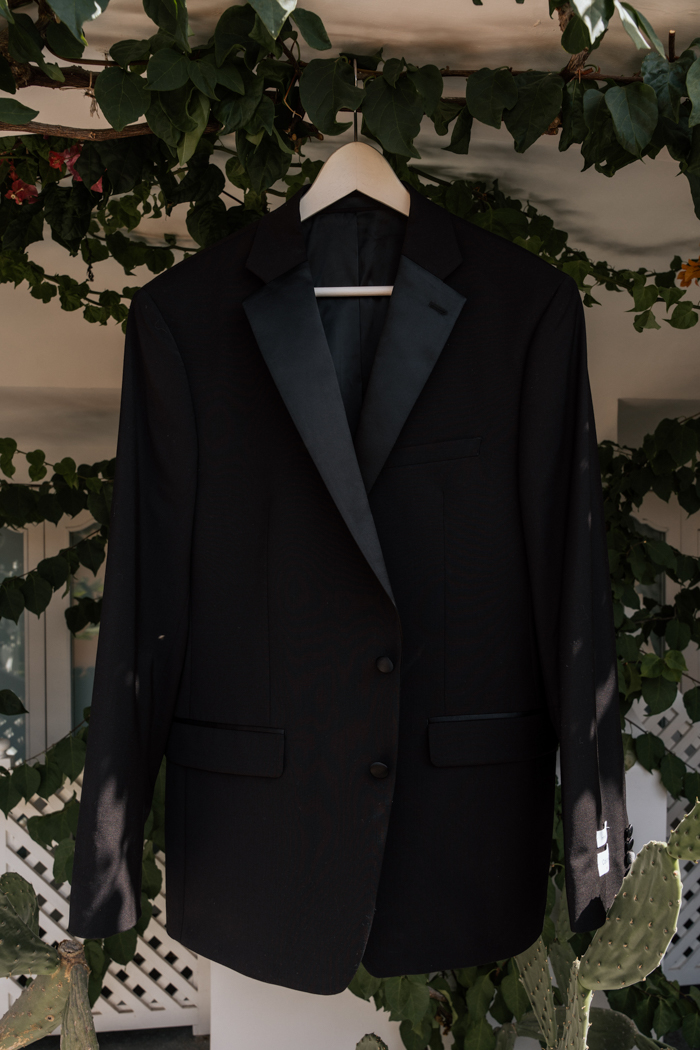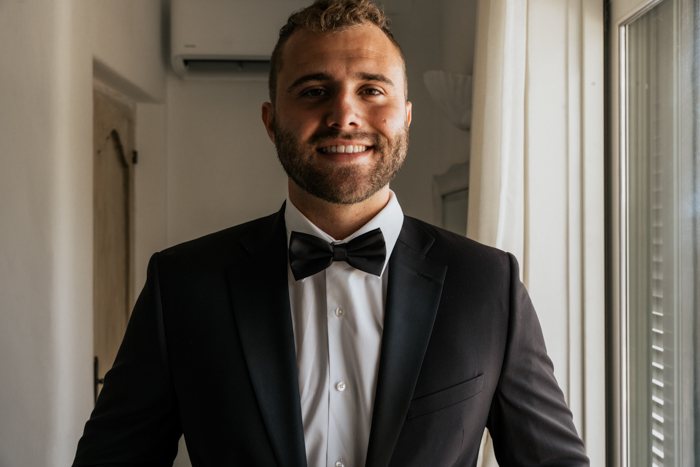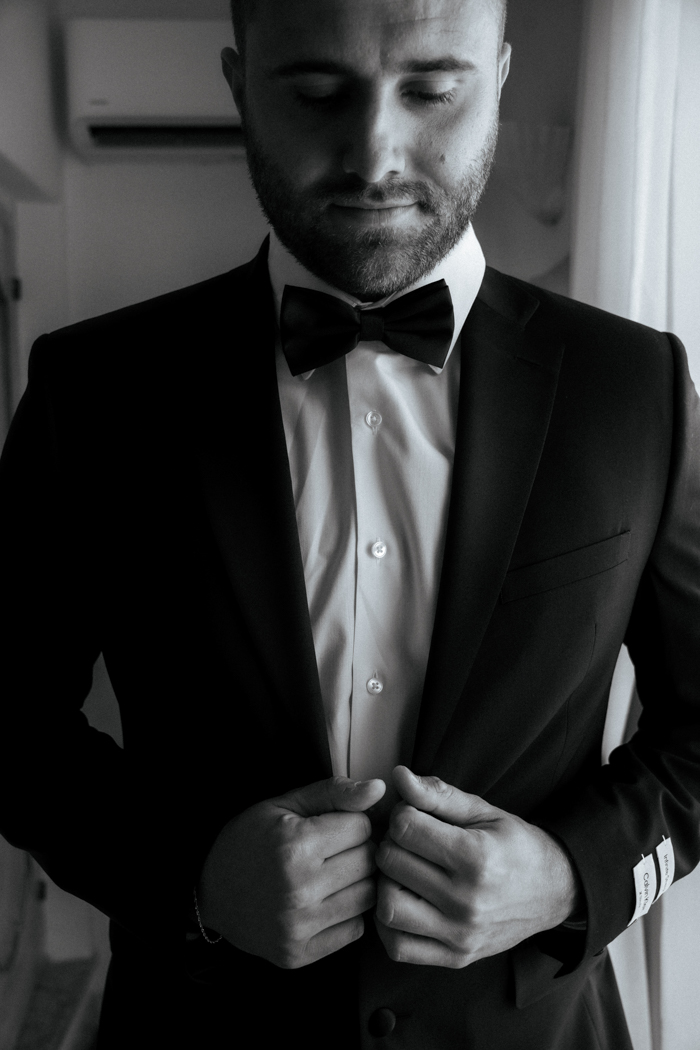 Why They Chose a Villa Petite Syrene Elopement
The first time Dylan left the country was to visit me when I was studying abroad in Italy, and this is where we both caught the travel bug and desired to continue exploring the world together. So, we thought there was no better place to get married. We deeply love the beach and the ocean, and Positano provided the perfect combination of stunning ocean scenery and Italian charm. Our goal was to keep it super organic and true to ourselves, so we kept it simple, allowing the beauty of Positano to be the main attraction. We aimed for an intimate and unique atmosphere, sharing our day with only our immediate family. Yet, we also wanted it to be fun and lively, so adding a wedding cake decorating class was the perfect way to achieve that!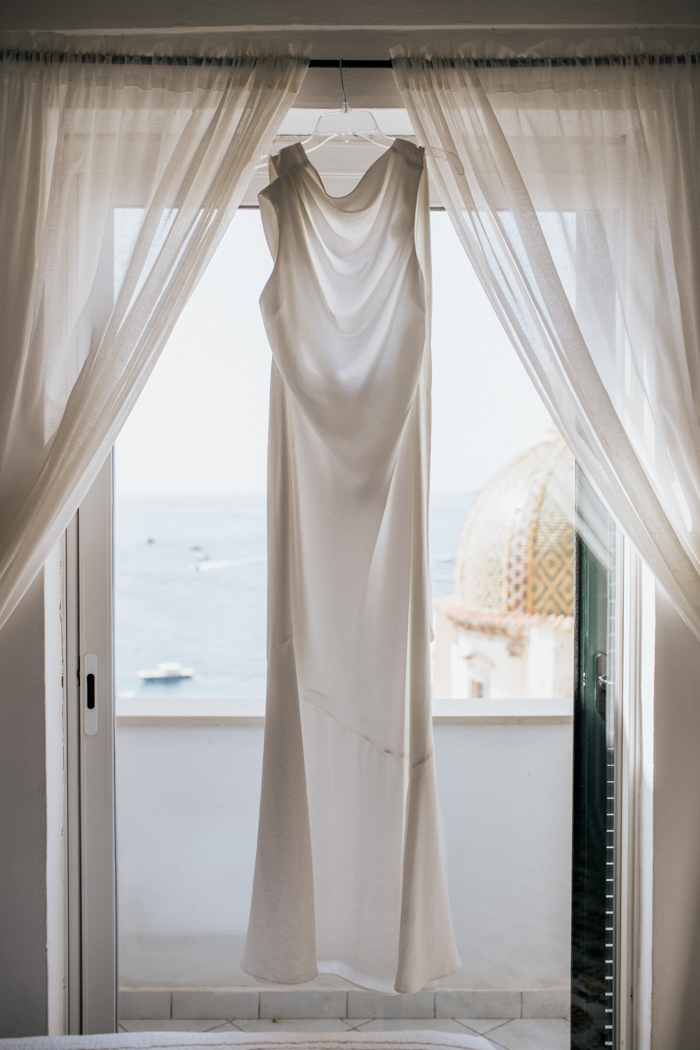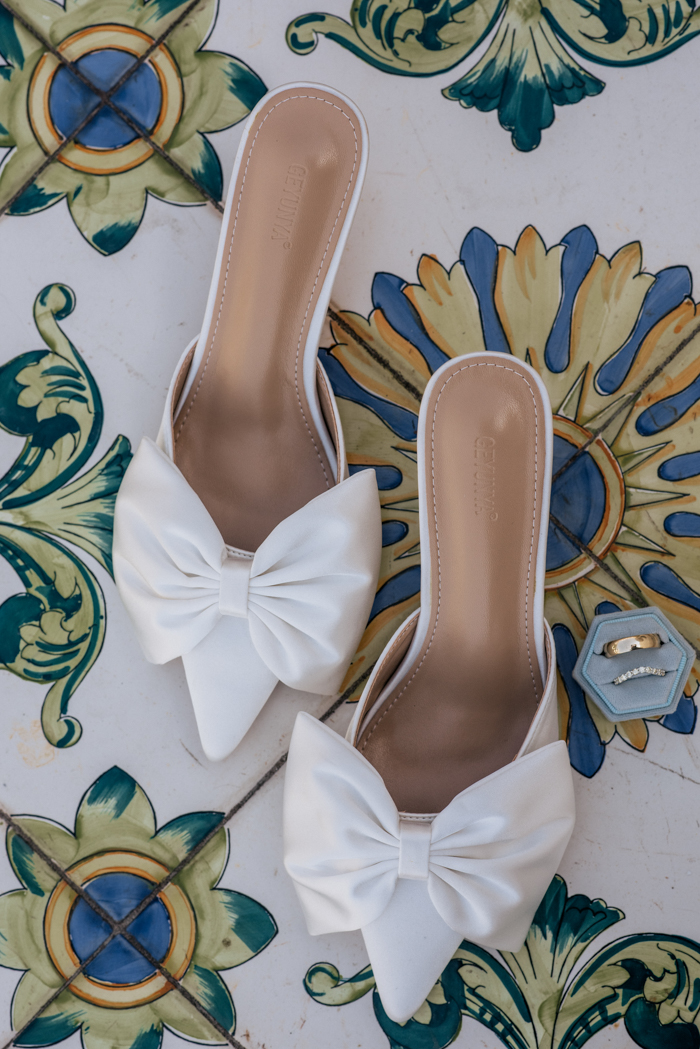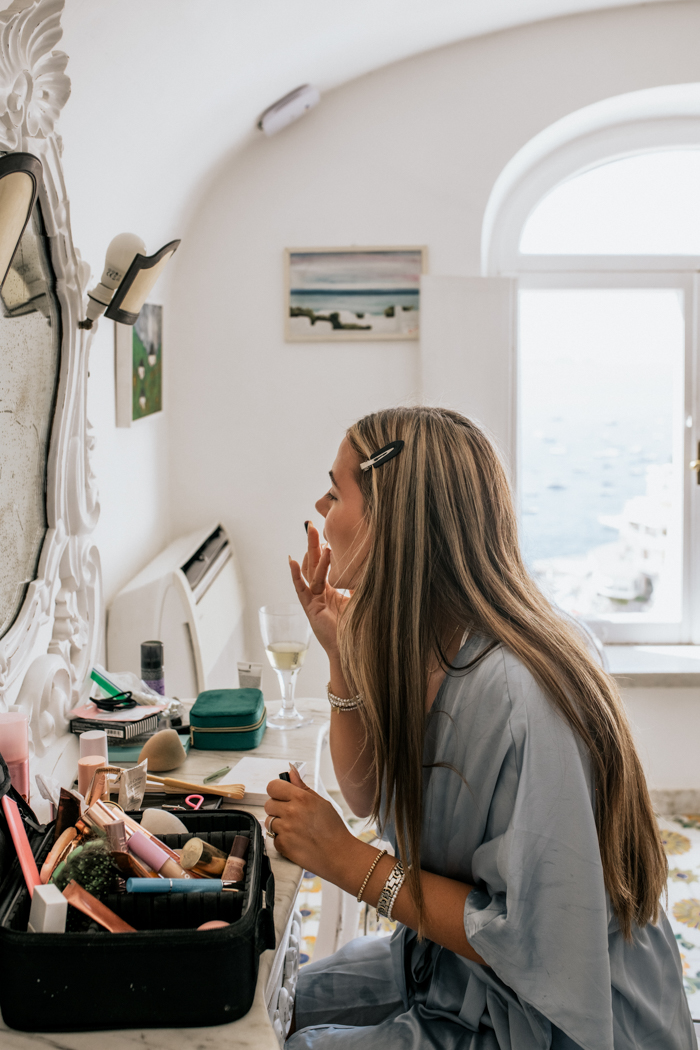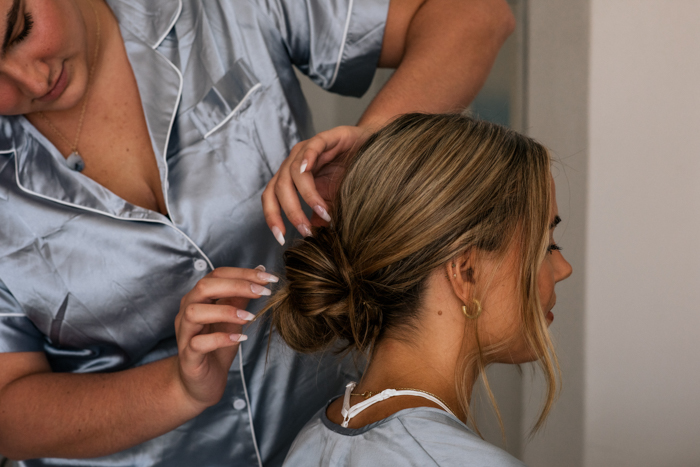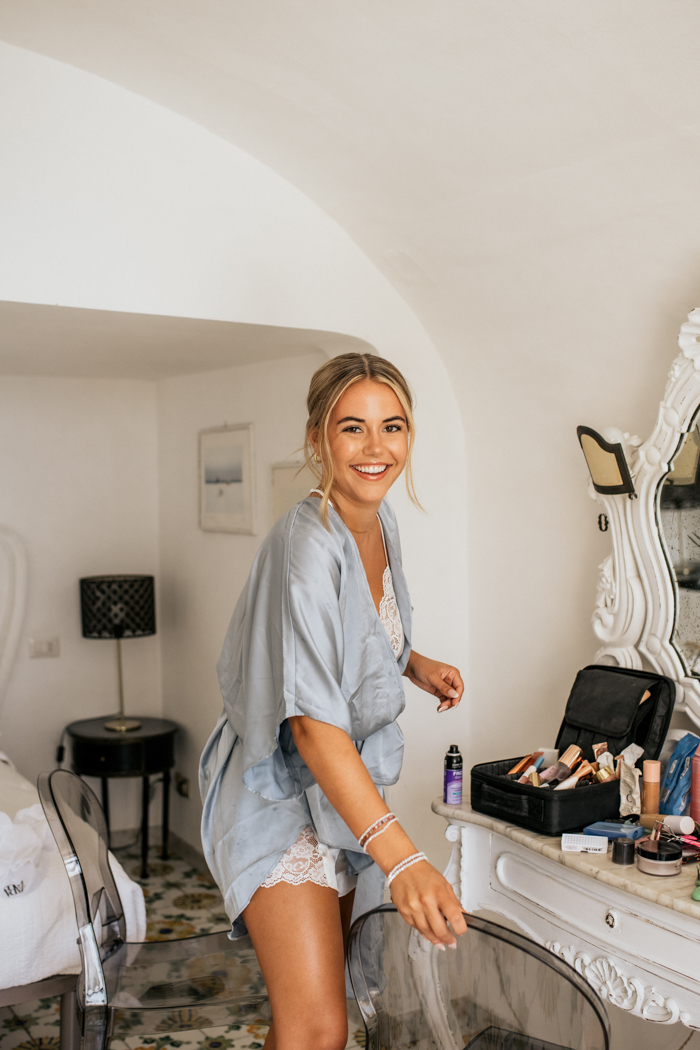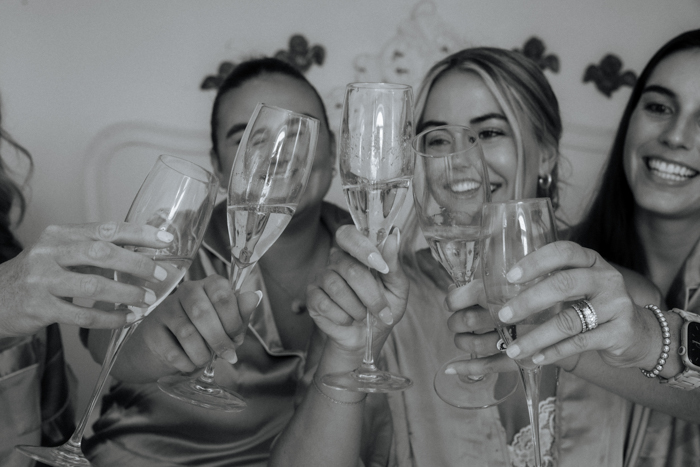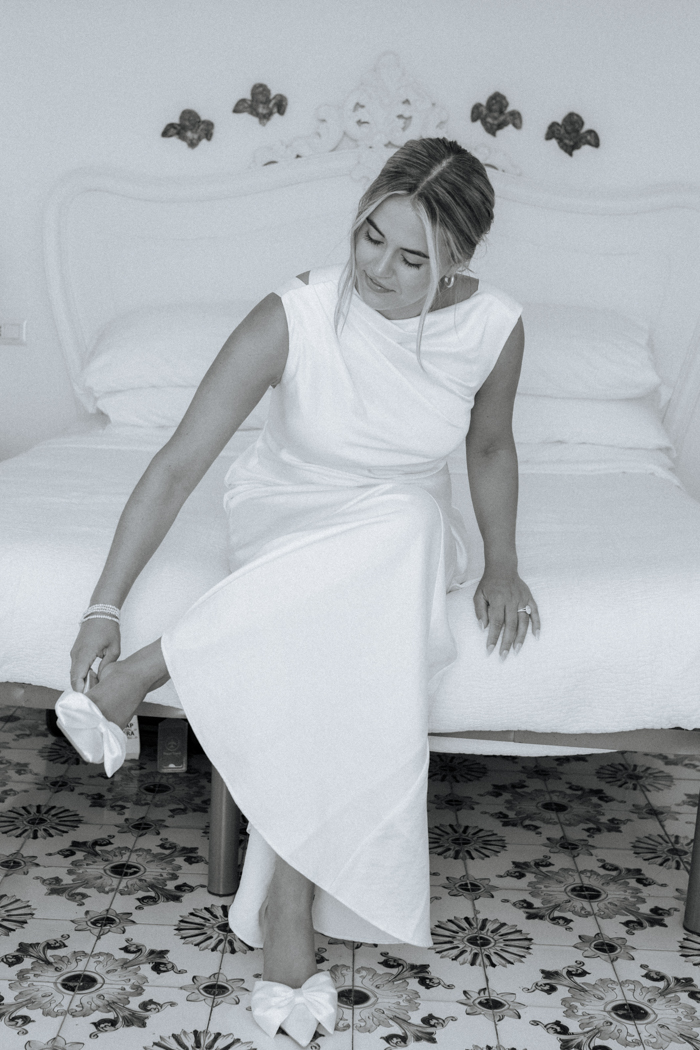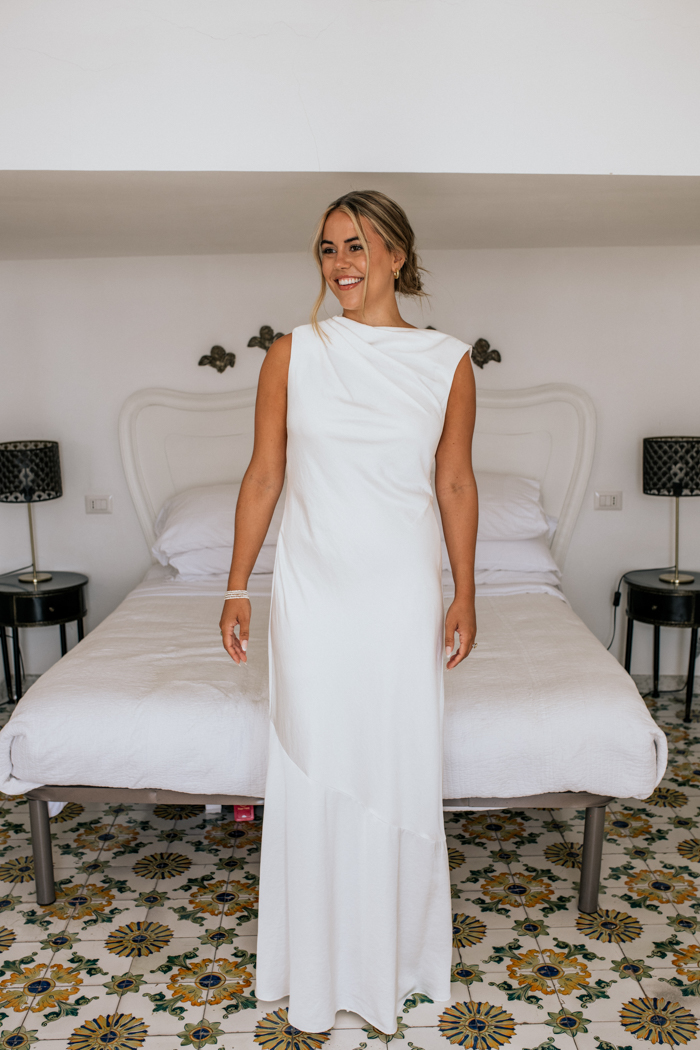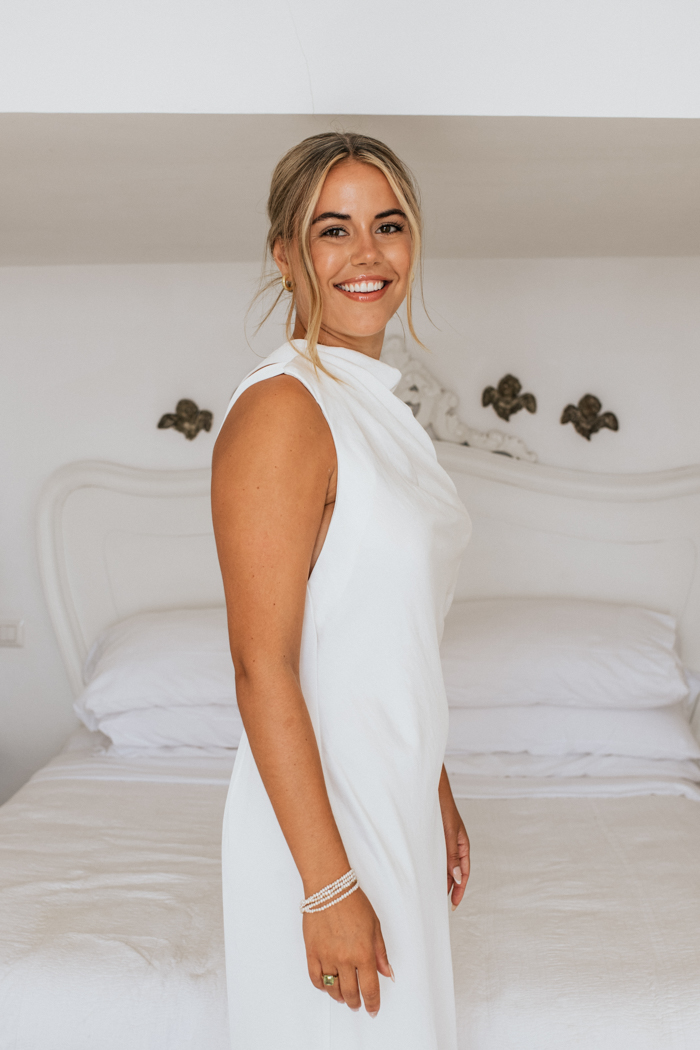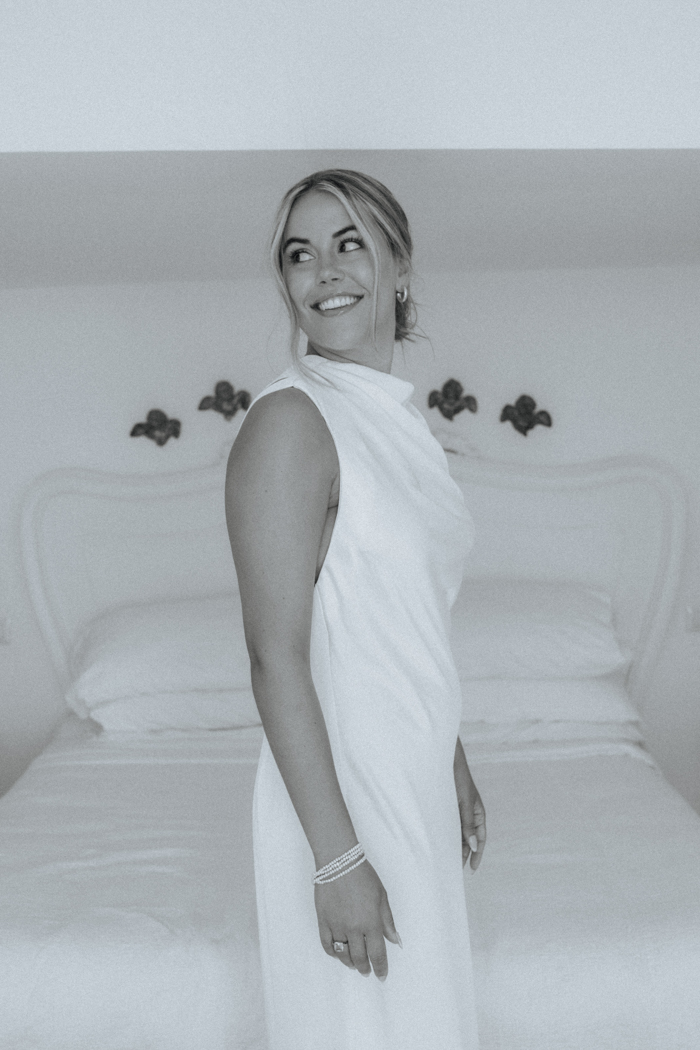 Matching the Energy: Keeping the Wedding Fashion Classic and Relaxed
We wanted the vibe to feel classic and timeless. We kept the men's suits classic in black and white, and the ladies could choose any color. We aimed for the women's colors to be vibrant and fun, mirroring the coastal hues. I wanted my look to be classic and relaxed, so I kept it simple with my hair, dress, and shoes. Since we had an intimate wedding, I didn't want it to feel more than that, so we kept it laid-back, which matched the energy perfectly.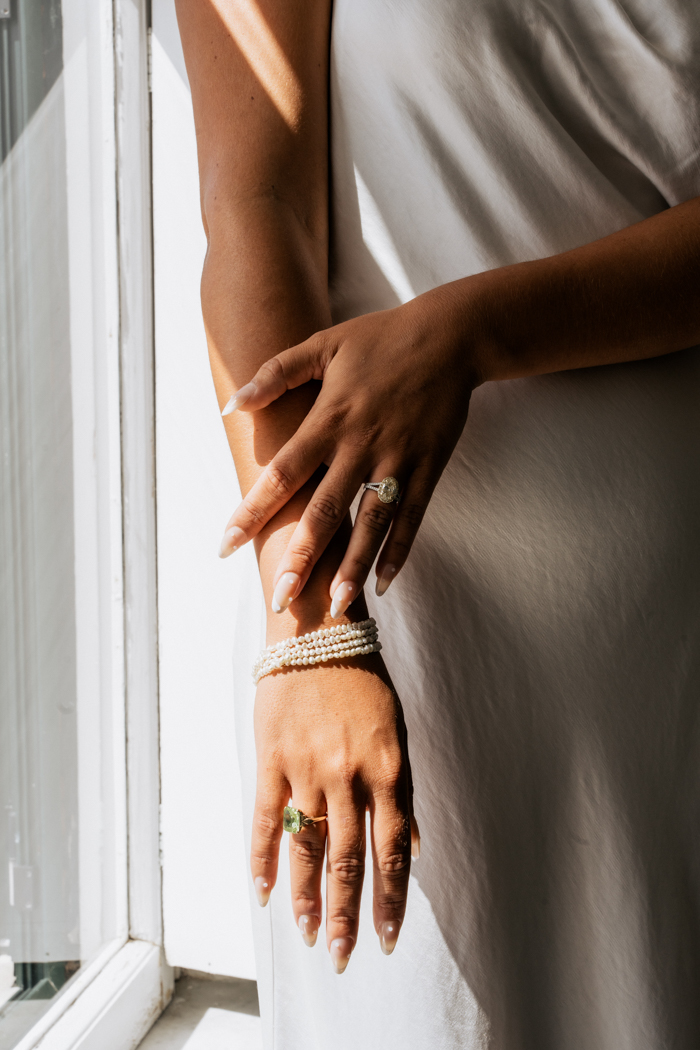 A Day of Love, Family, and Authenticity
We shared those precious moments with the people who mean the most to us, who've been our biggest supporters, and those who became like family on that special day—our incredible photographers and officiant. We found that the key is to relax and have fun because things have a way of working themselves out. You only have one day to absorb it fully, so don't stress about the little things. We stayed true to ourselves; it was all about having a good time. Our photos reflect our genuine selves, and we honestly had the most amazing day of our lives without pretending to be something or doing things that didn't feel like us.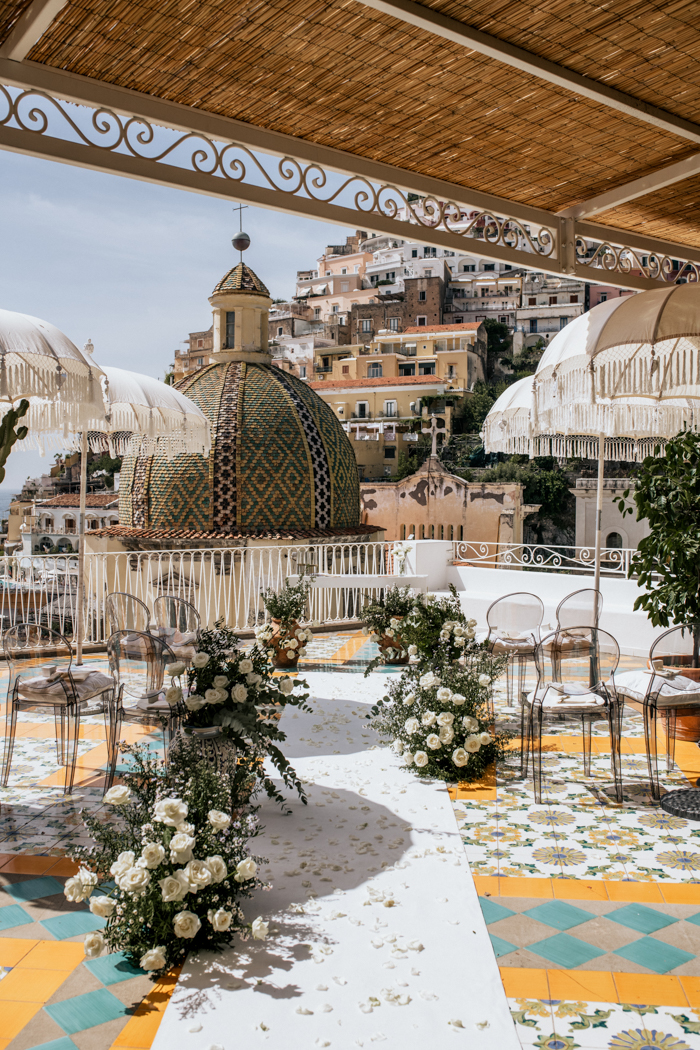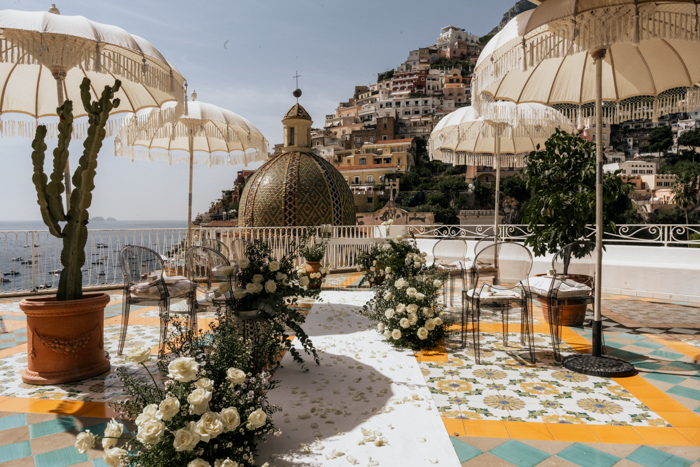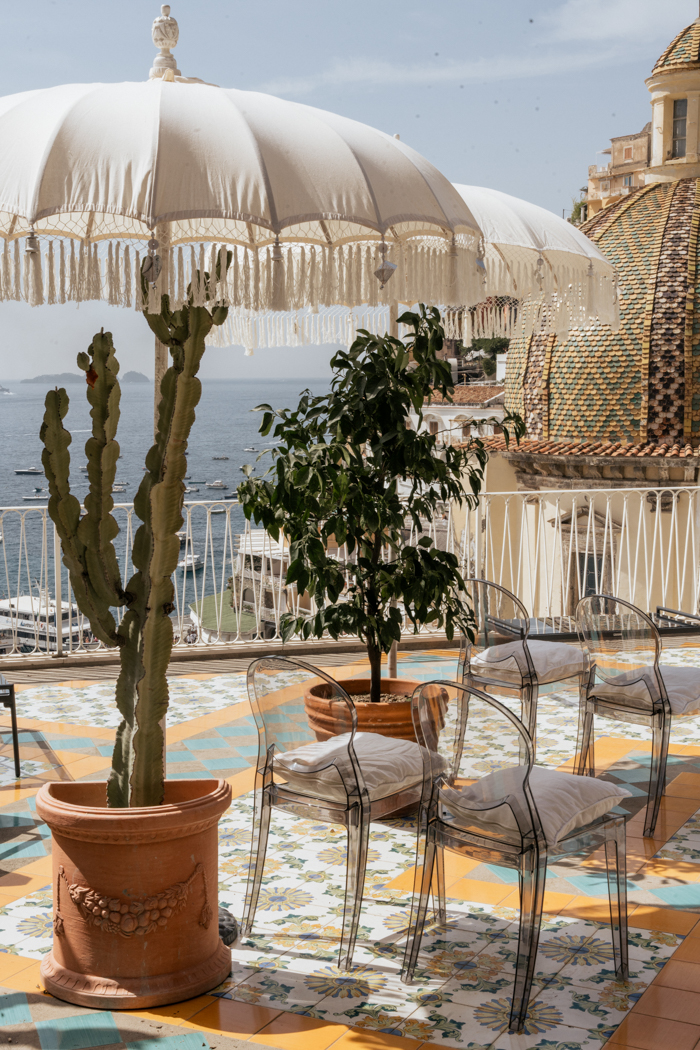 Positano-Themed Wedding Favors
We gave them custom postcards with our wedding date, location, and picture of Positano. We thought this could be a good way of sharing with family members back home in the US or even just a spot to write down a memory from the day as a keepsake. I also painted custom matches for everyone with our wedding date or other Italian imagery, which we thought could be used for various reasons and were easy to travel with.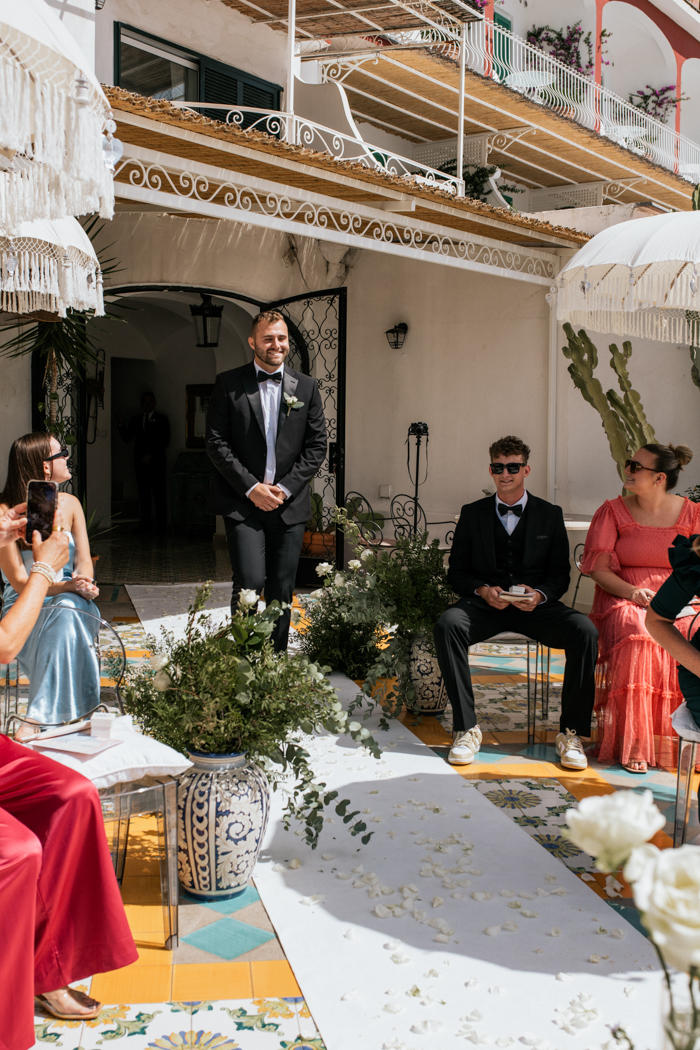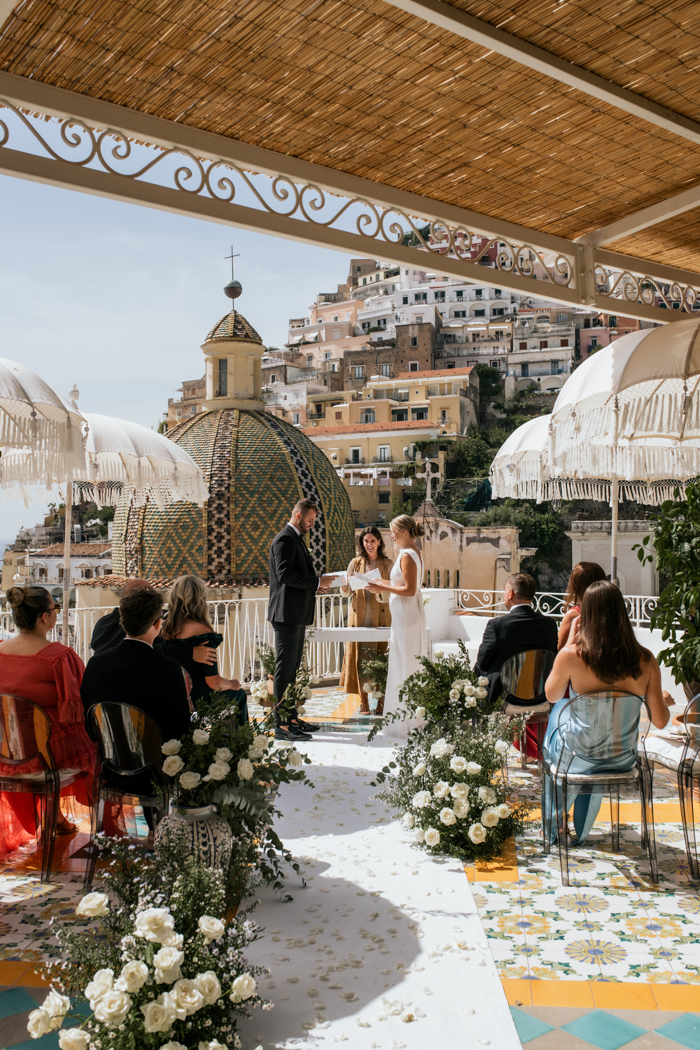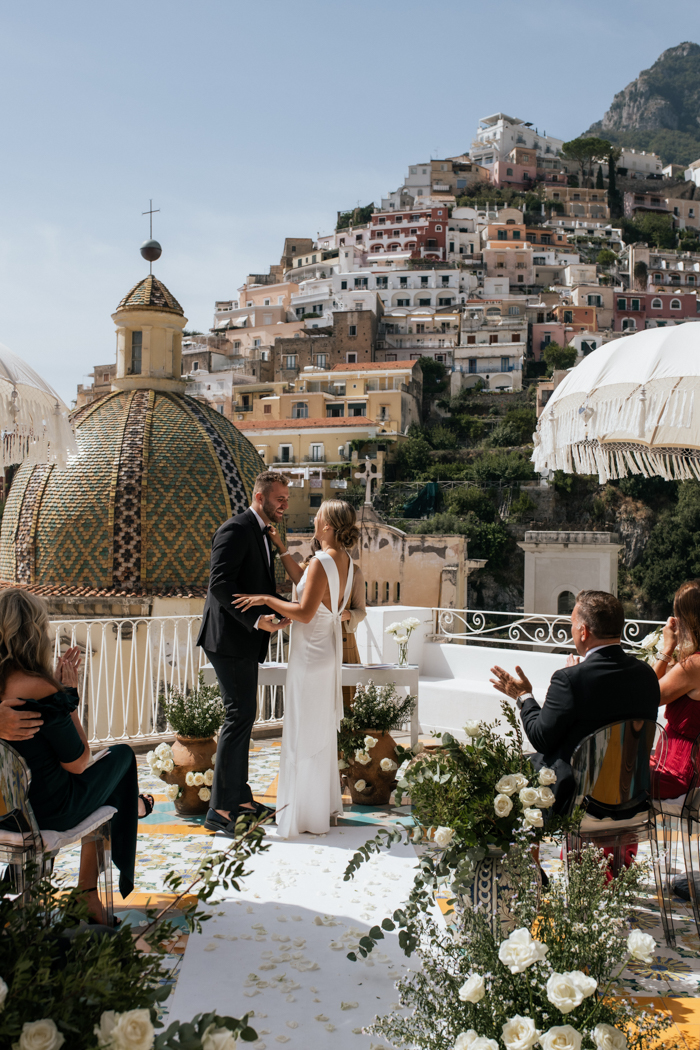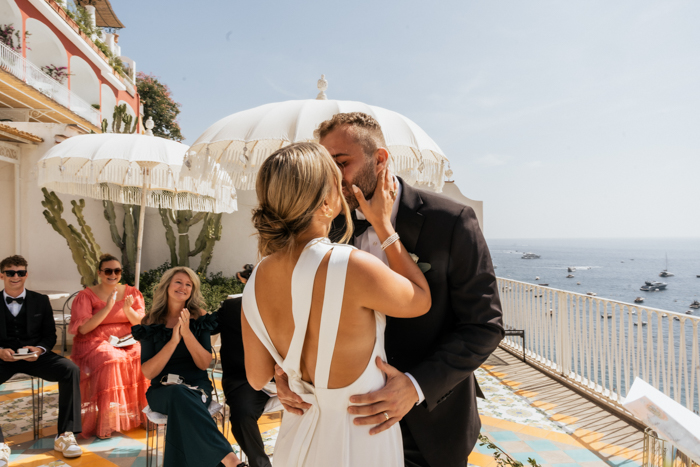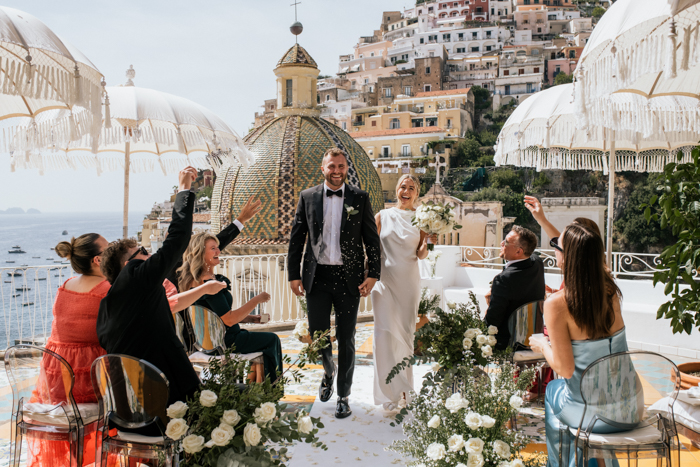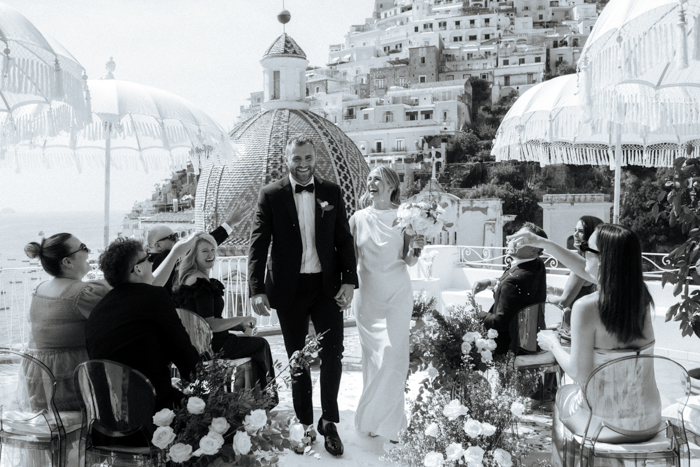 Stand-Out Vendors that Brought their Dream Villa Petite Syrene Elopement to Life
Our photographers were the most impressive additions to the day. They were fantastic to work with—helping with the layout and aesthetics of everything and hyping us up throughout the day. They are our true friends now and were such a fantastic part of our day. We couldn't have asked for a better experience. Working with Elite Villas and Fabrizia was incredible. We gave minimal instructions on the vision for the day, and she made the most beautiful day. She made custom programs for us with our vows, custom boxes with rice to throw as we walked down the aisle, fans with stickers on them with our logo for our family to cool off with—everything was terrific. She planned the whole day and then was our officiant and did an incredible job! She and her entire team went above and beyond for us and made the day so fun.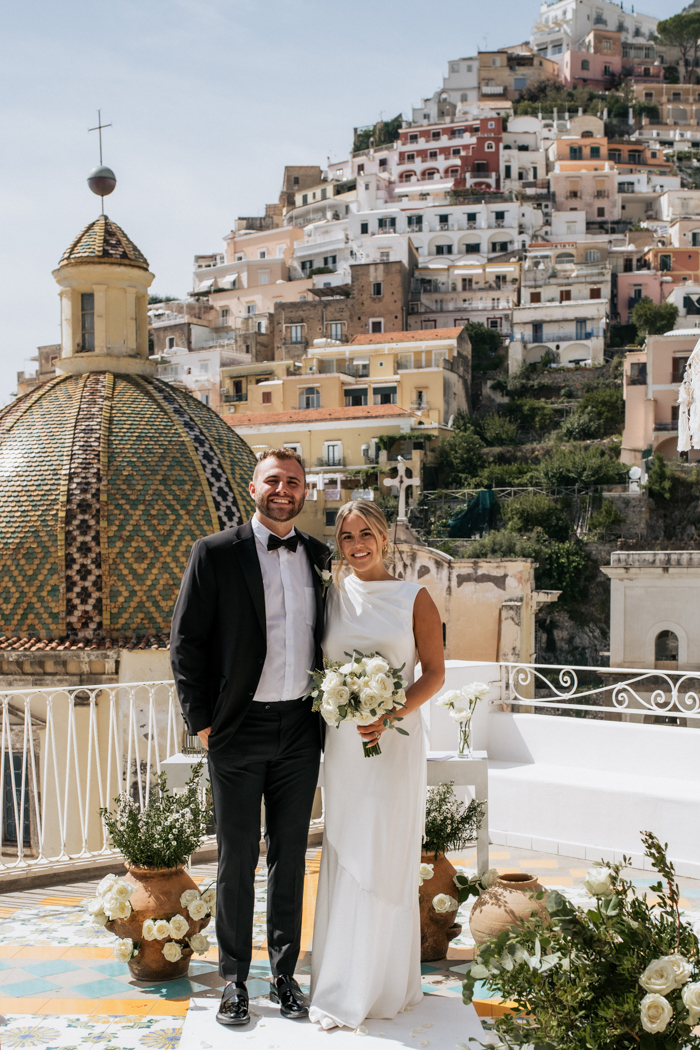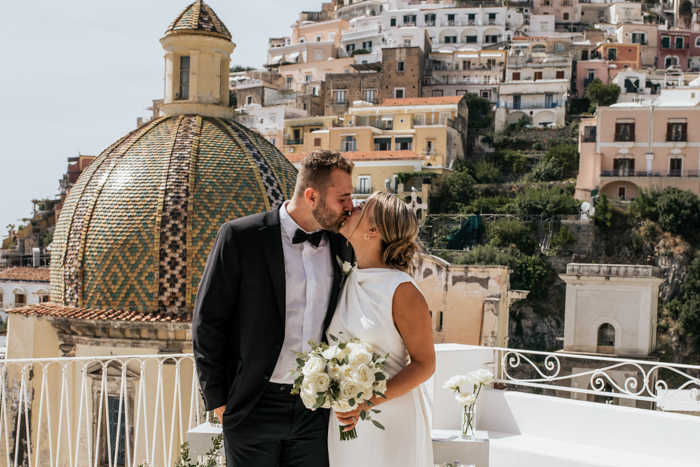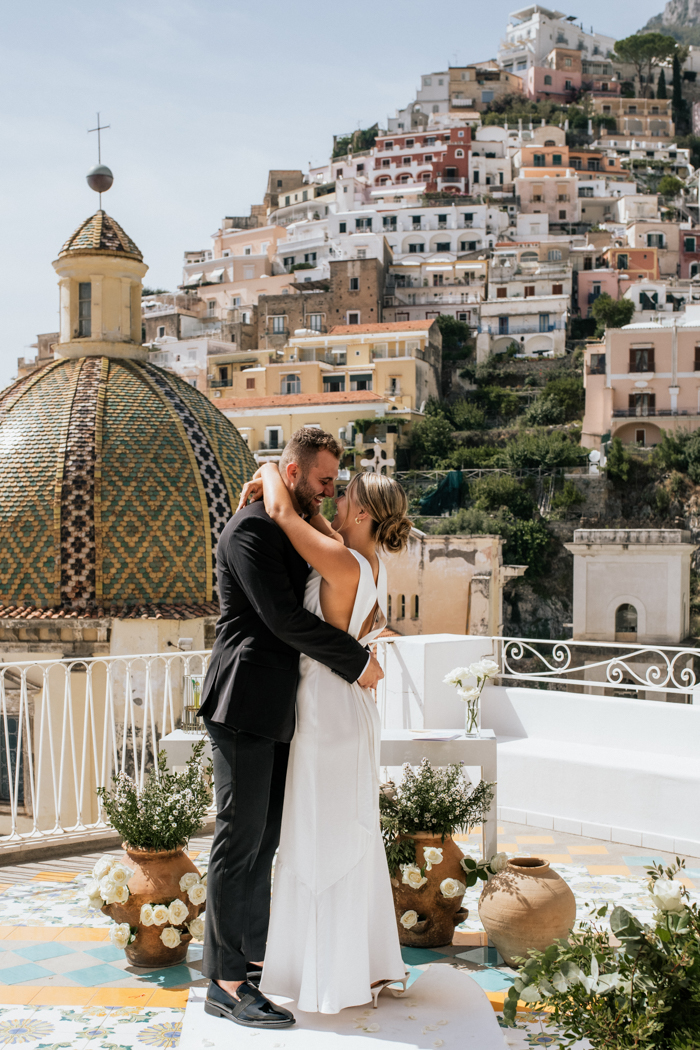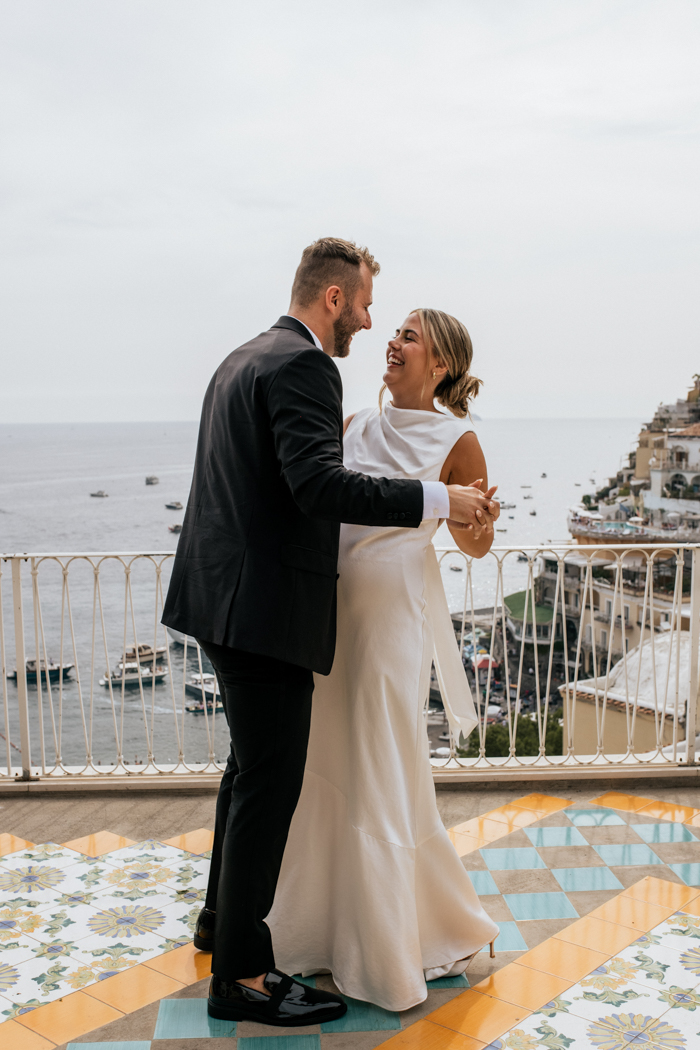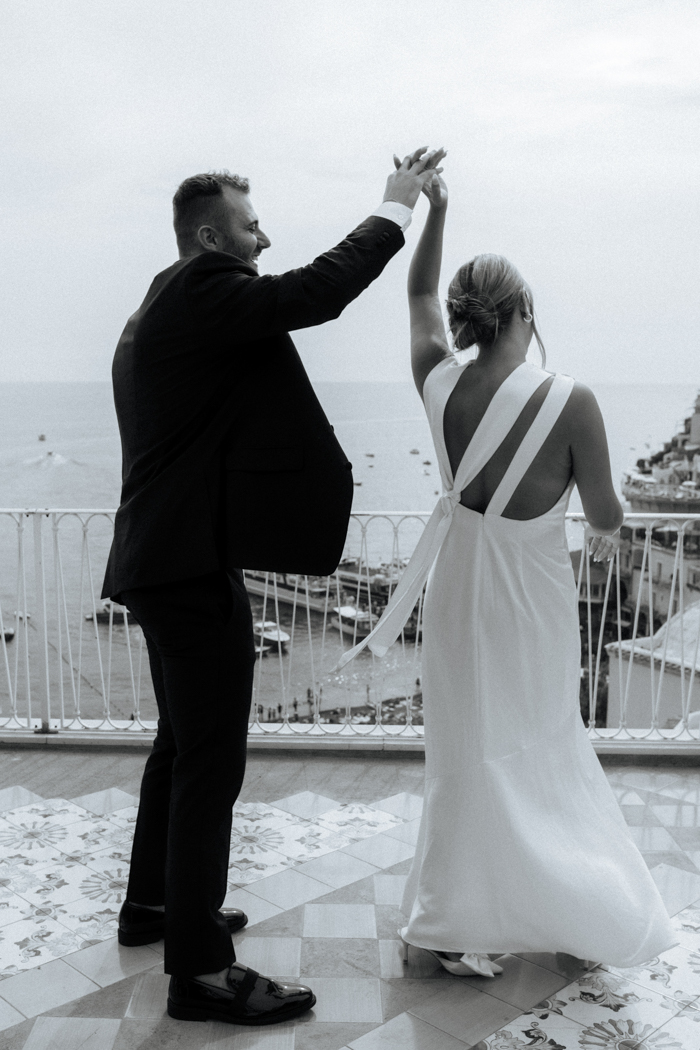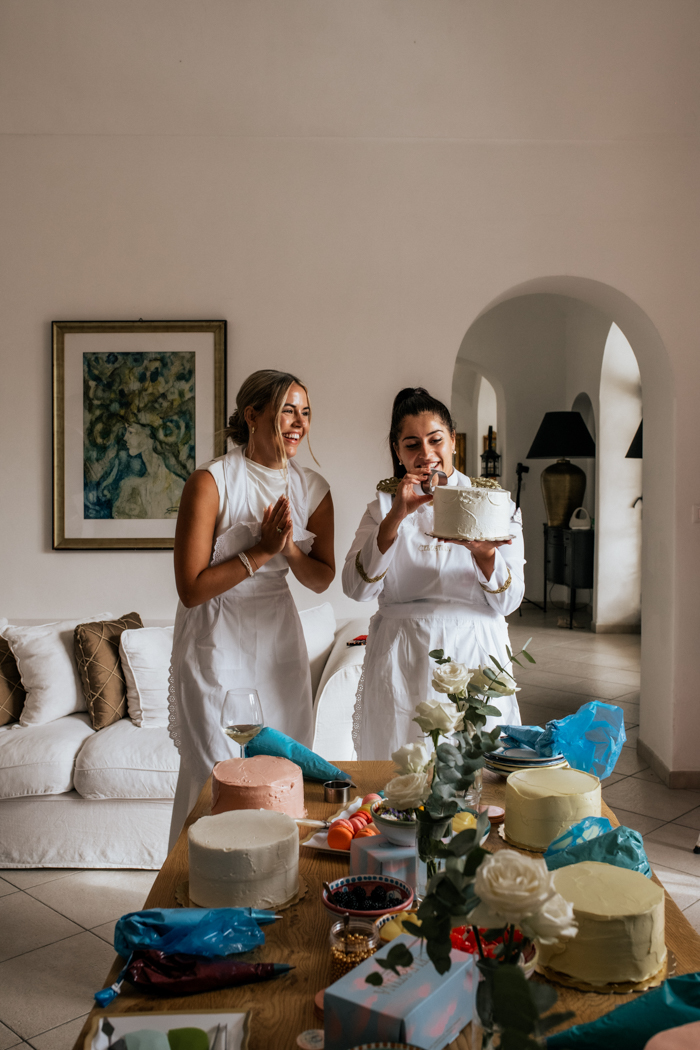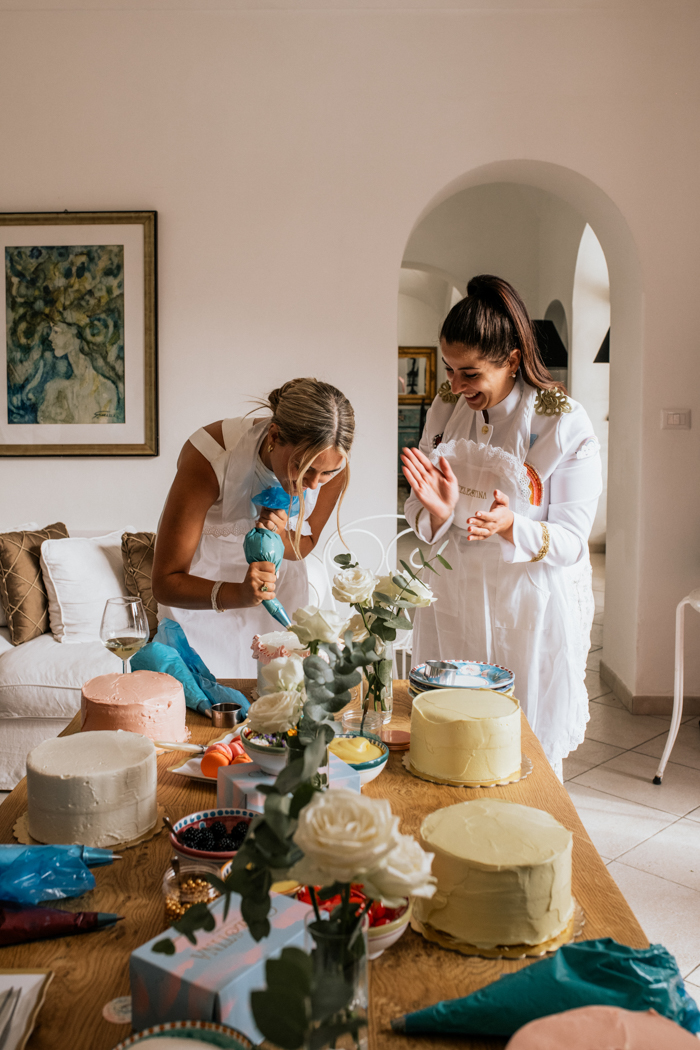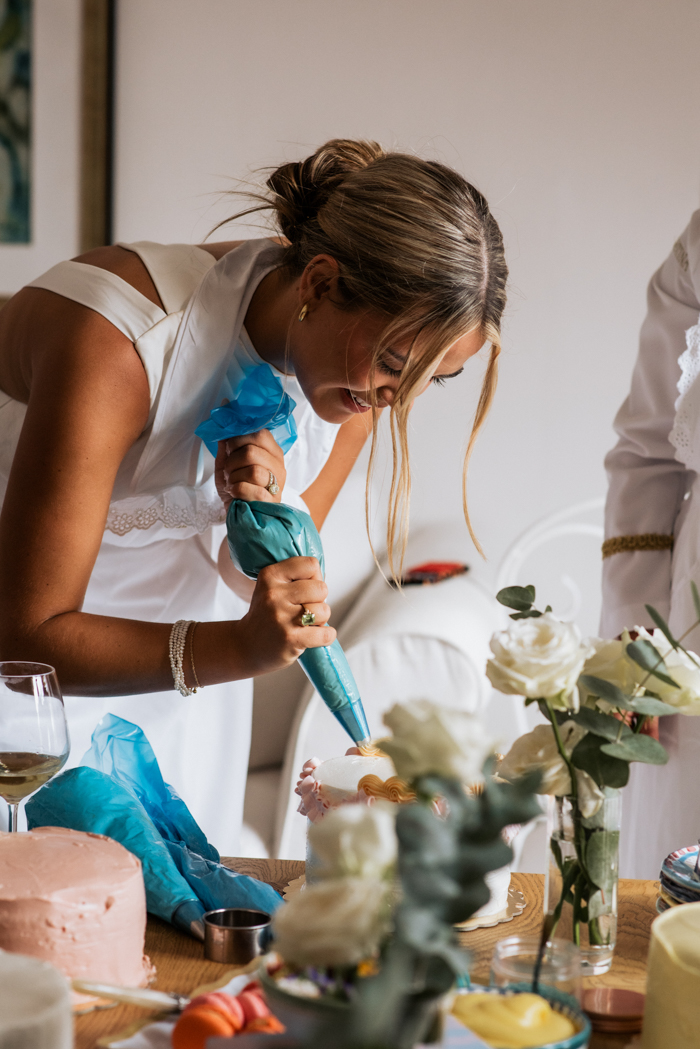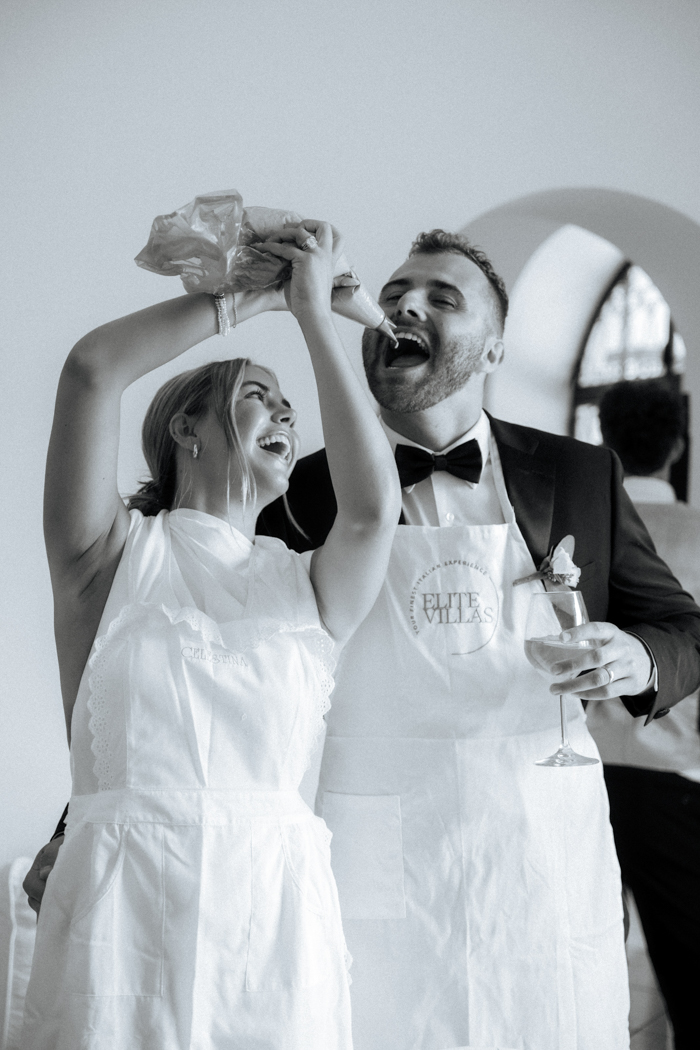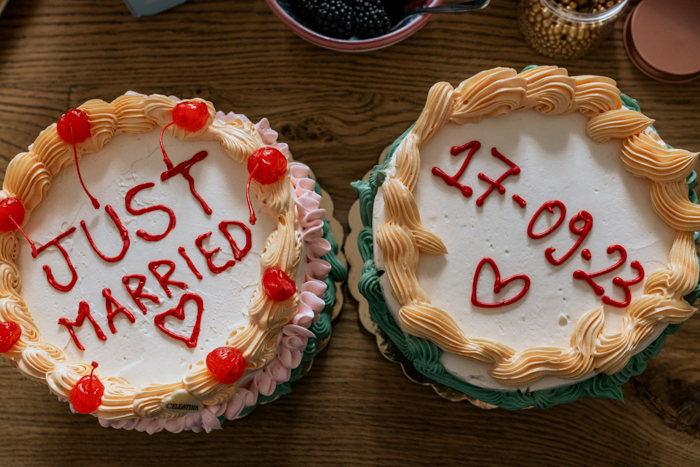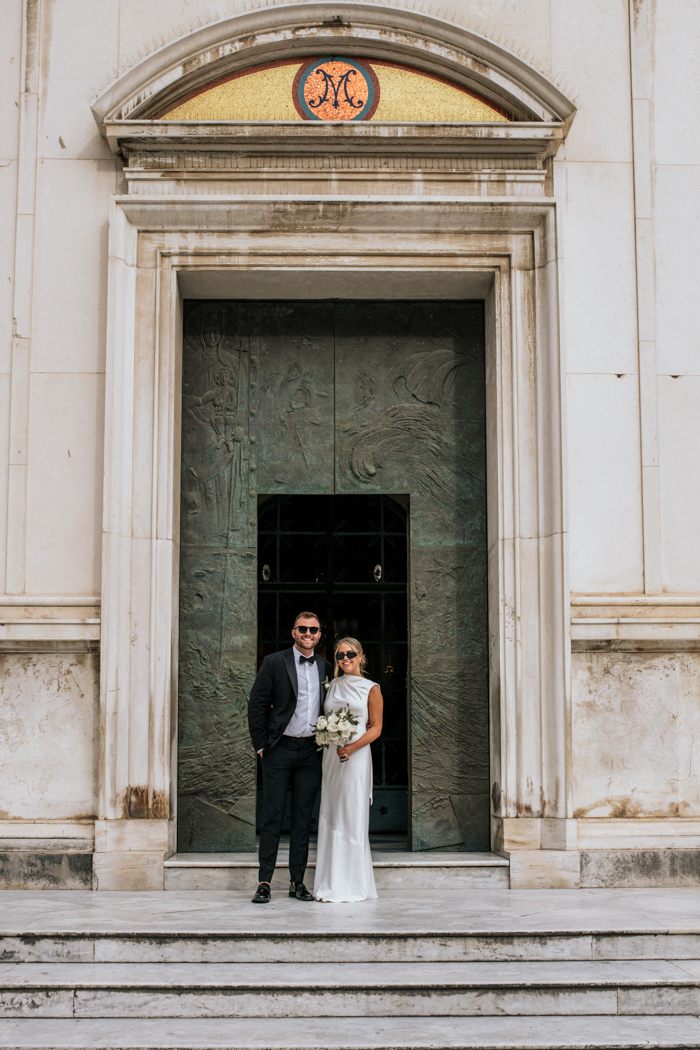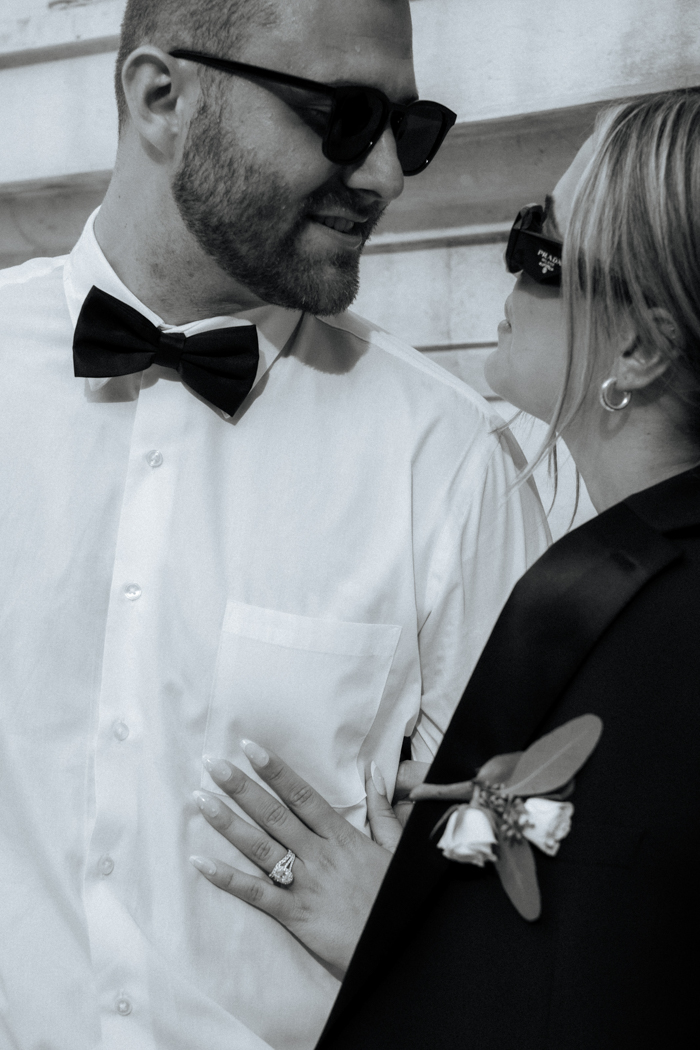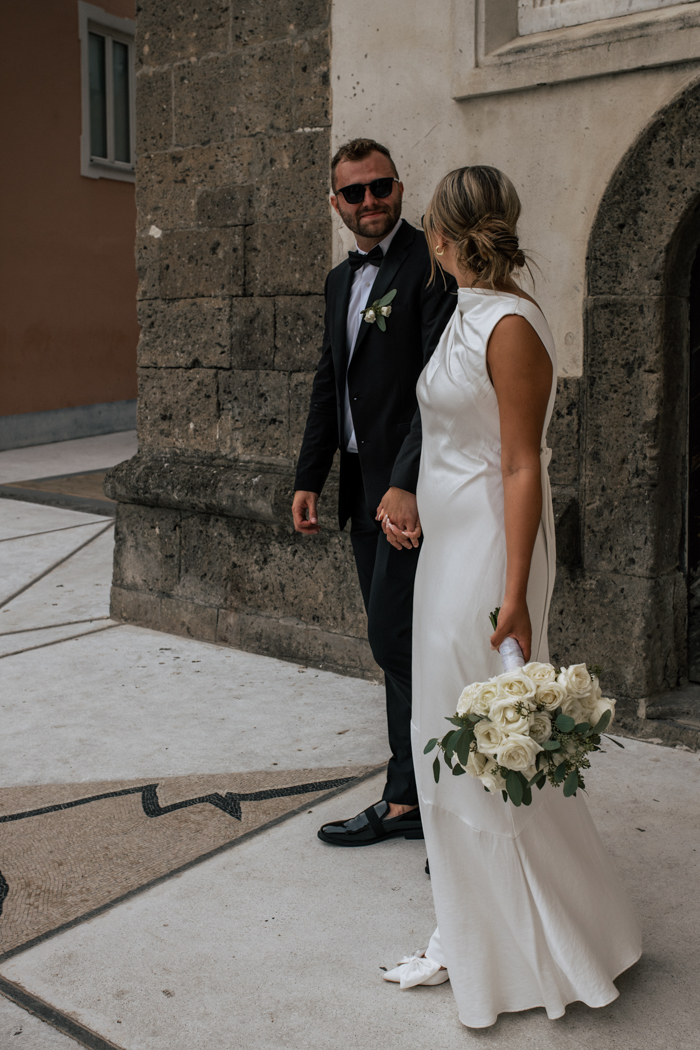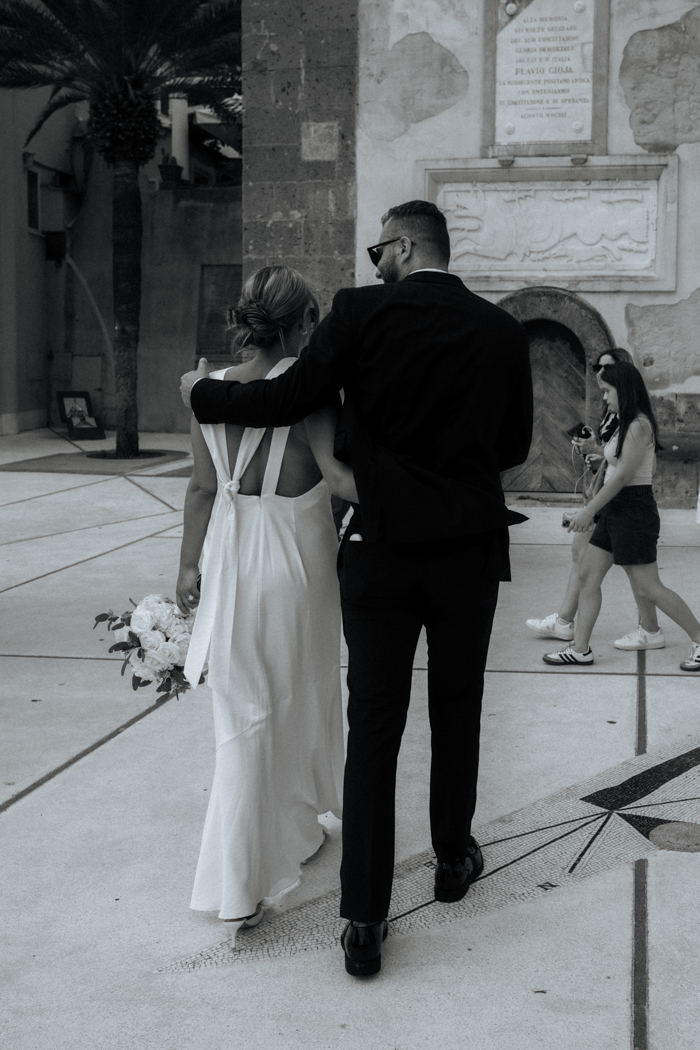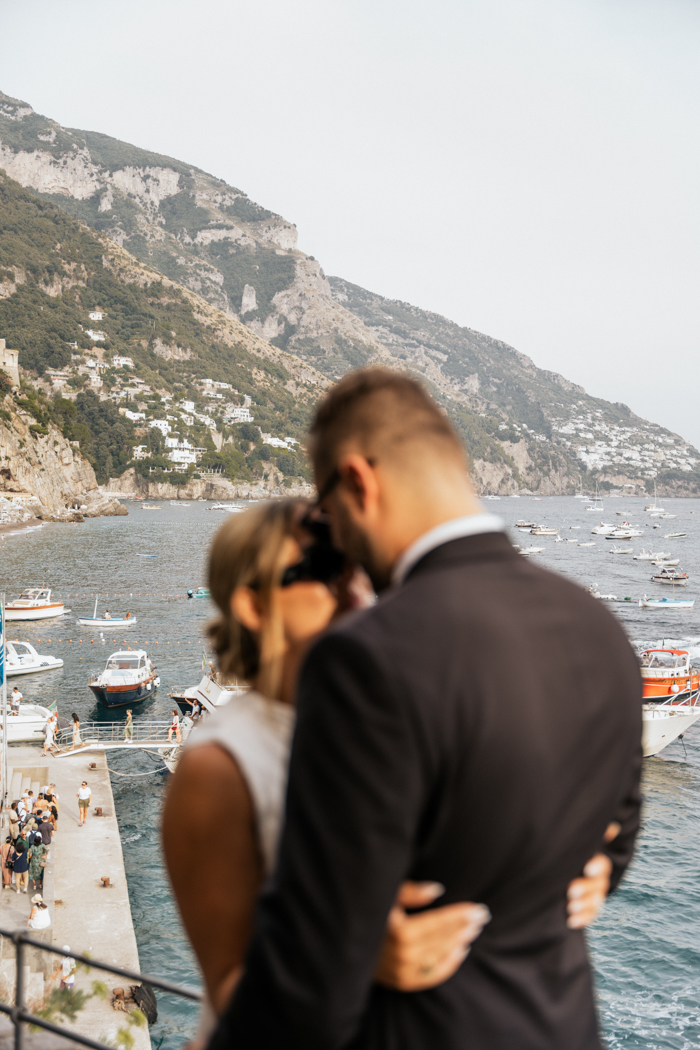 Congratulations to Olivia and Dylan on their classic, romantic, and fun Villa Petite Syrene elopement. And a big thank you to Soul Lovers Wedding for skillfully capturing all those special moments that'll inspire couples to create their own unique and true-to-them celebrations.
After looking at these breathtaking photos, we're sure you're envisioning your dream wedding in Italy. However, organizing a destination wedding, complete with legalities and venue selection, can be a bit of a challenge. Delve into this guide to discover everything you need to make your dream Italian wedding a reality. It's an adventure waiting to happen!