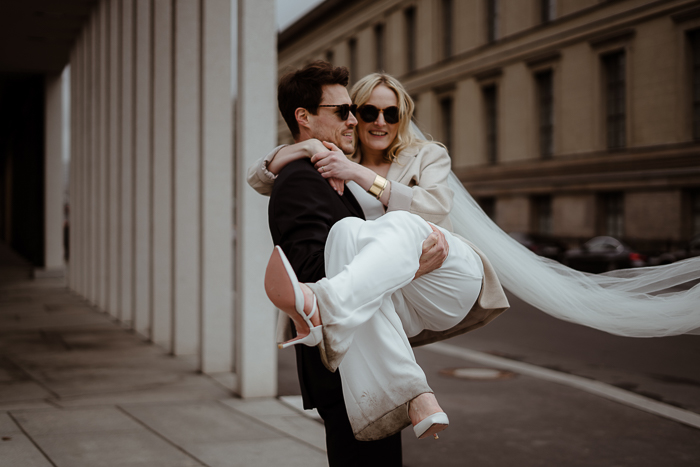 Two wedding gowns, portraits in the heart of Berlin, an architecturally unique venue, and an achromatic color palette–this black and white elopement inspiration shoot is a must-see for anyone looking for modern wedding inspo. Junebug member and photographer Christine Ladehoff Fotografie teamed up with planner Ihr Hochzeitsplaner to transform the contemporary space into a dreamy wedding venue. Together they dressed it up with delicate florals from Marsano Berlin, an abundance of candles, and ethereal drapery.
While we could spend far too long describing every well-thought-out detail, we're just going to let Christine do the talking–from the inspiration behind the shoot to why they chose this venue.
The Vision Behind This Black And White Elopement Inspiration
This styled shoot is a source of inspiration for modern and urban couples that are independent and don't follow traditions. With its minimalist sophisticated style, this wedding inspiration brings clean colors, harmonious lines, and atmospheric light settings to life. It highlights the connection between two individuals whose love seems unshakably strong through embracing individualism, autonomy, and a modern understanding of relationships.
During the planning process, the focus was on creating an atmosphere that depicts intimacy, trust, and passion–but not in a classically romantic way. Instead, we aimed for a cool and urban approach that speaks to modern couples who have a sense of fashion, lifestyle, and who are ready to face the ups and downs of their upcoming daily life as a strong entity.
We chose The Kabbalah Centre Berlin because no other venue reflects the idea of minimalism and modernity better by its architectural features and appearance. It's much more than the white color, the big windows, or the eye-catching ceiling. It's also the harmonic shapes and lines that make every object and subject stand out as something exceptional.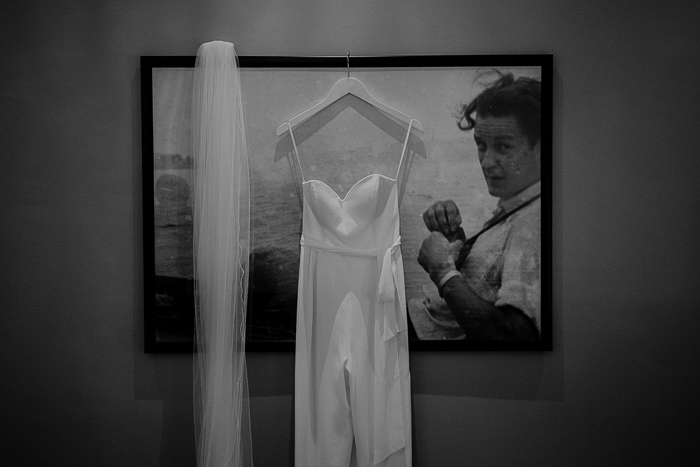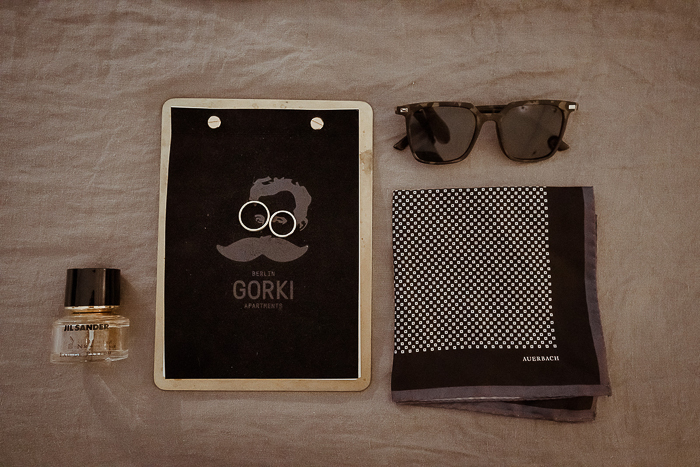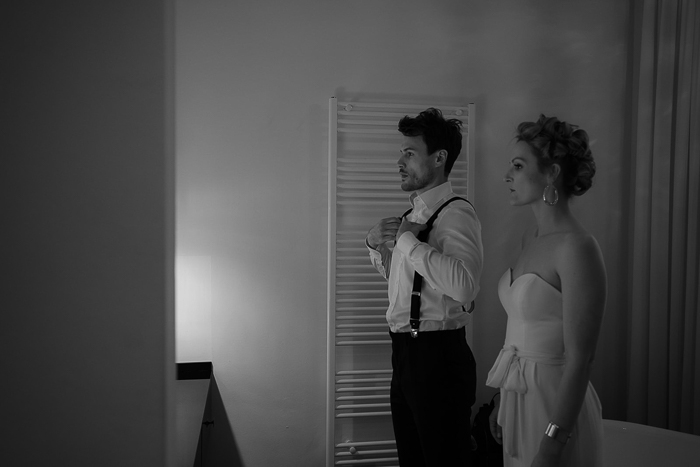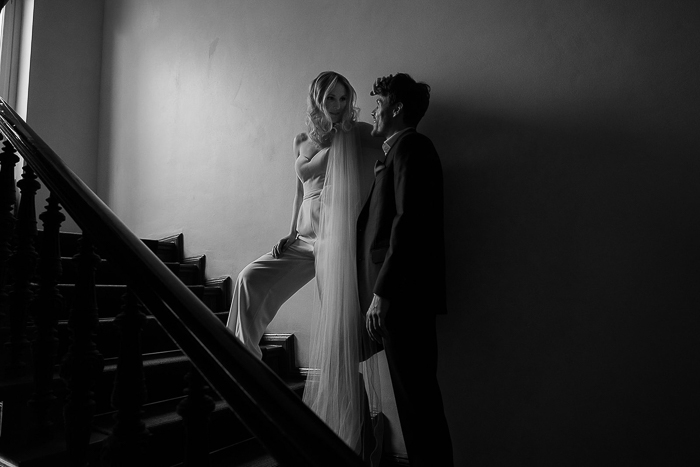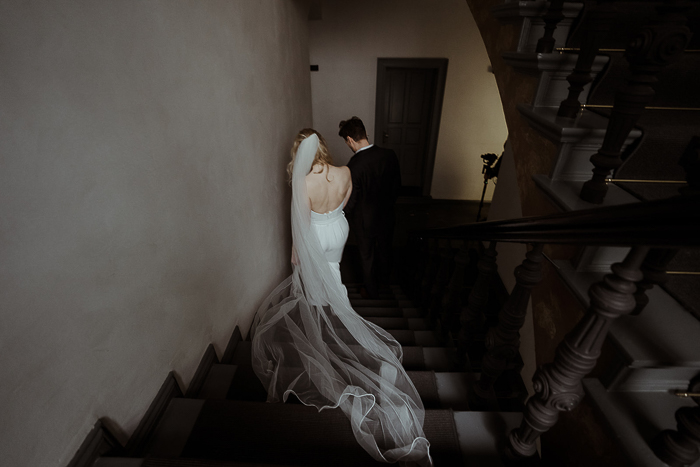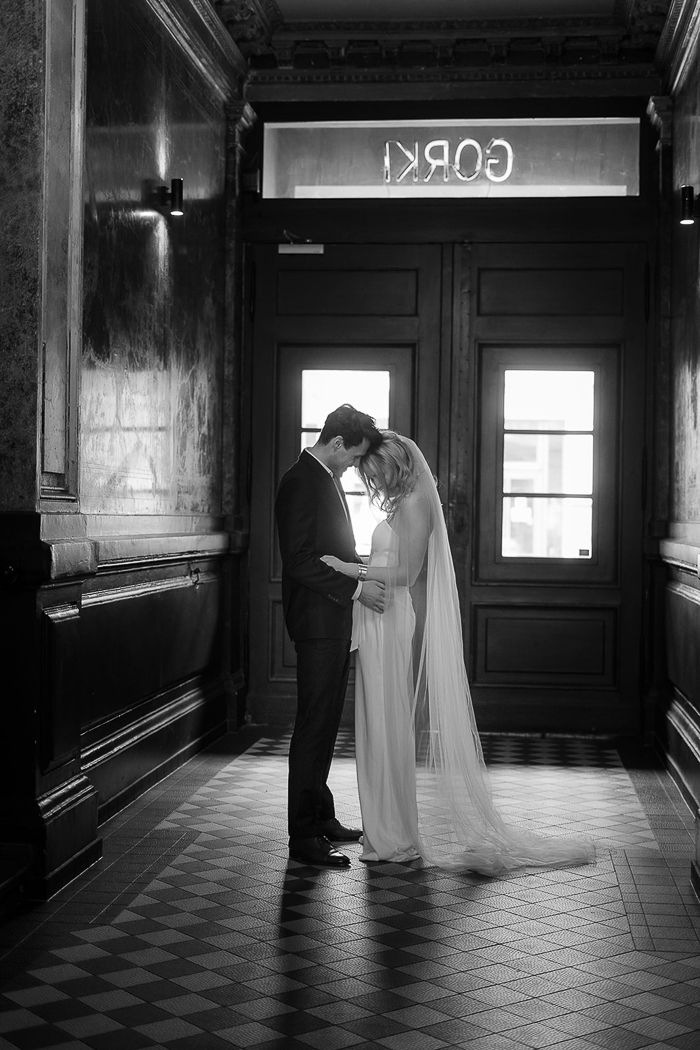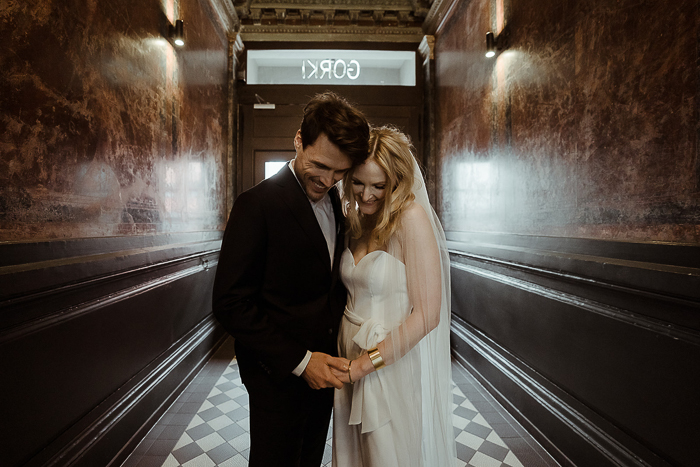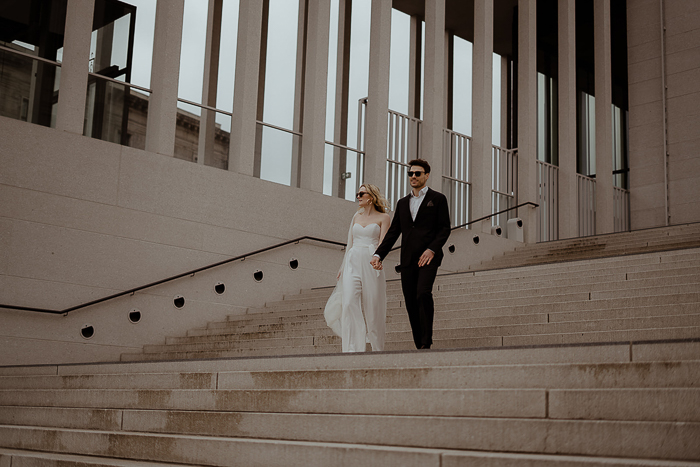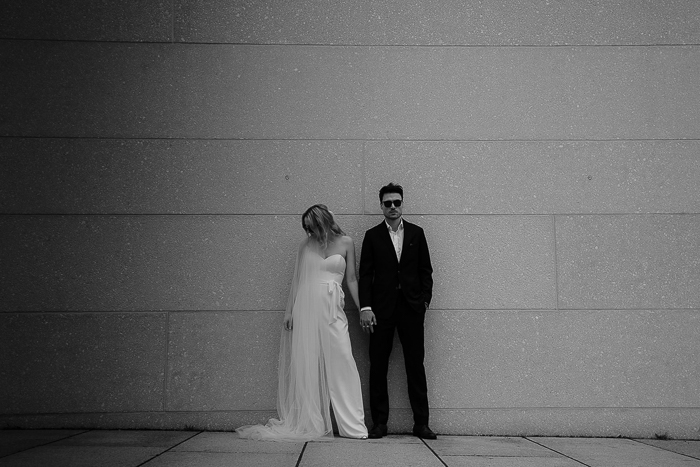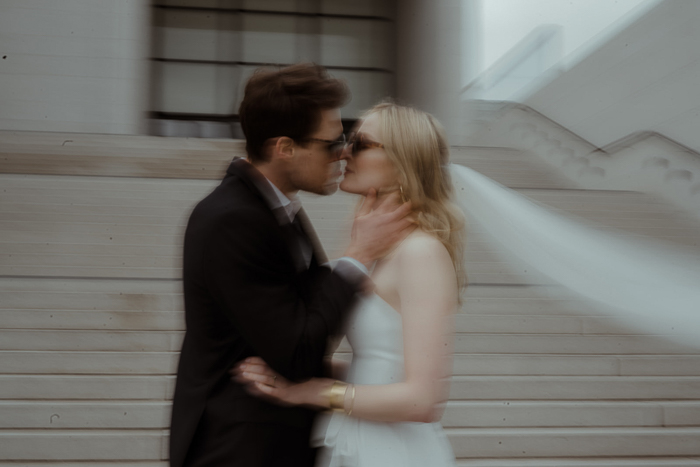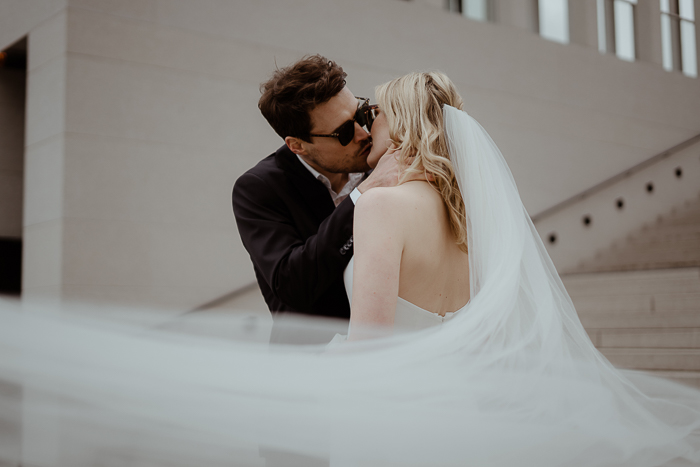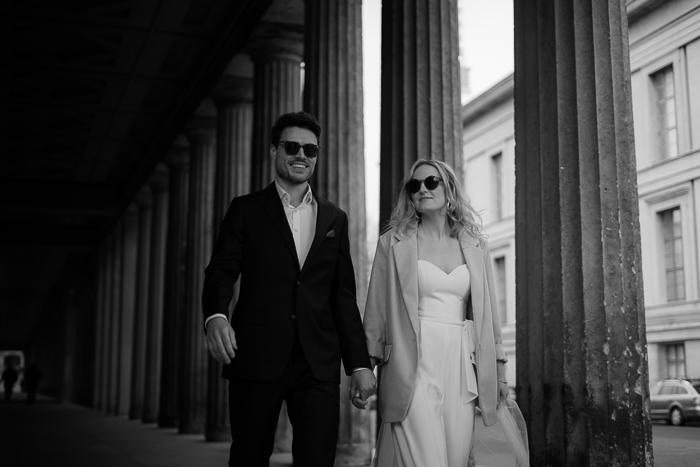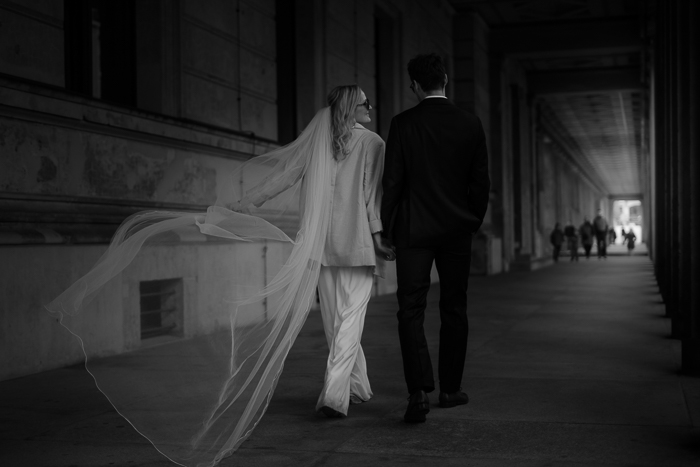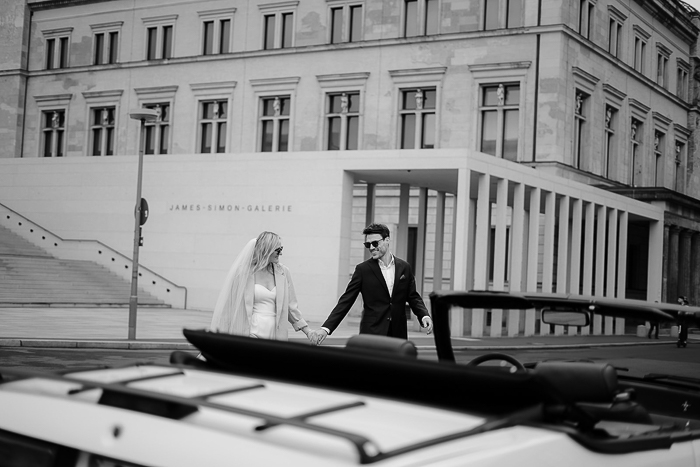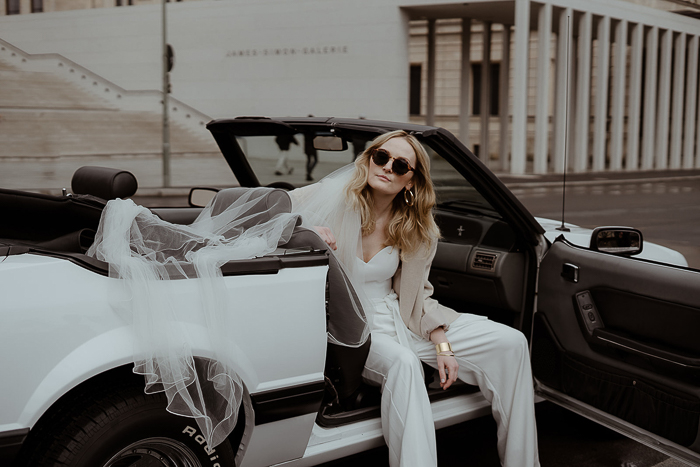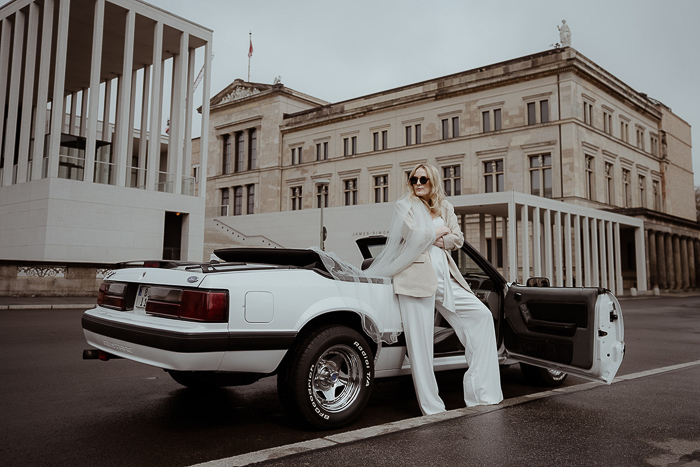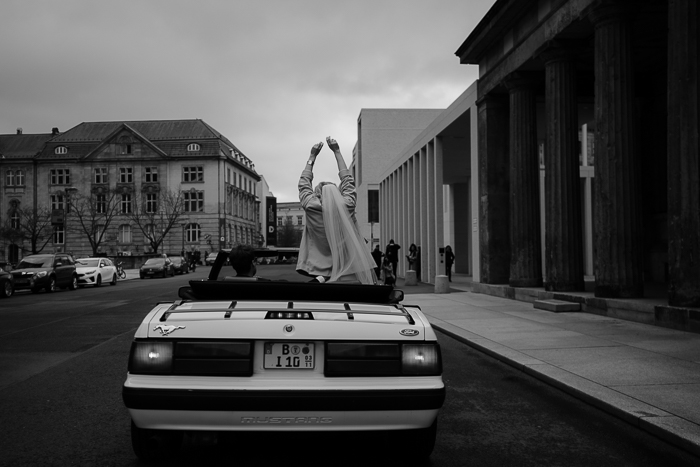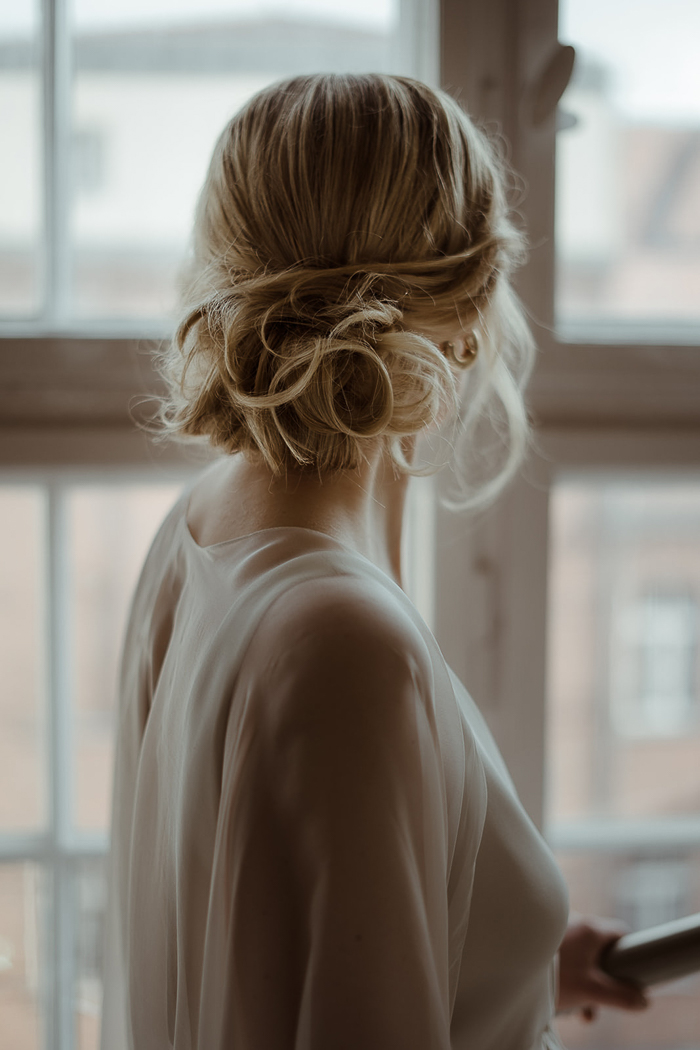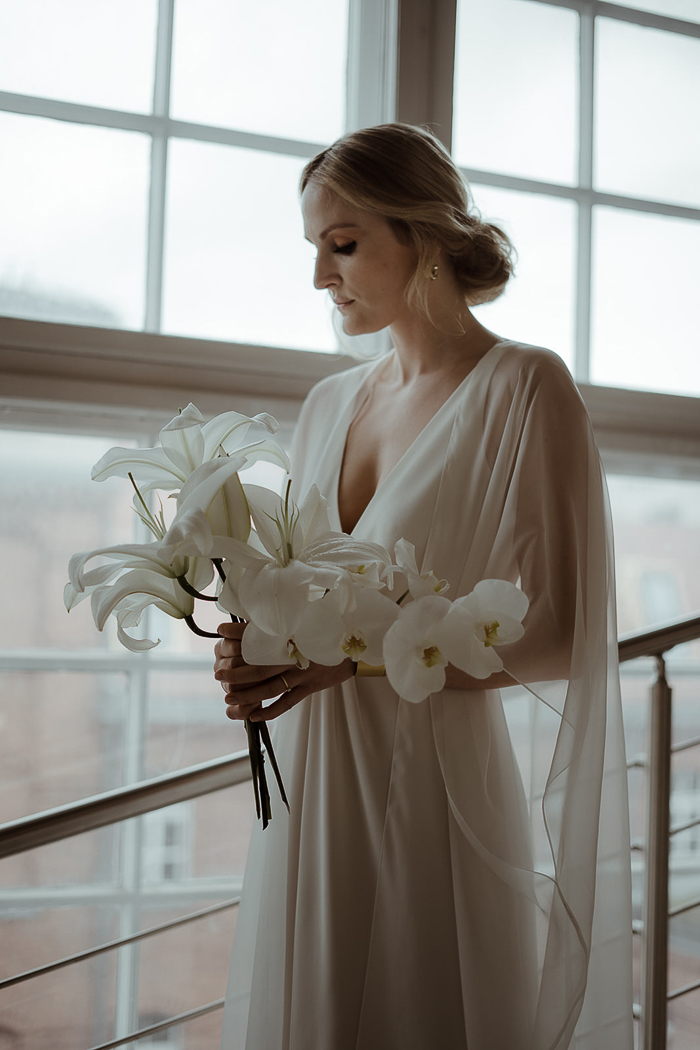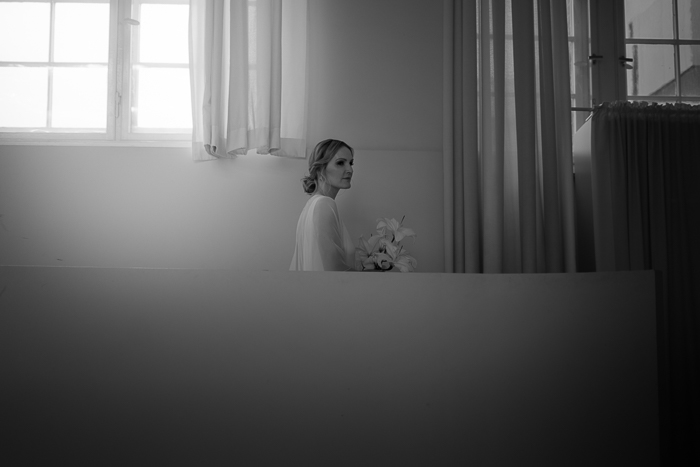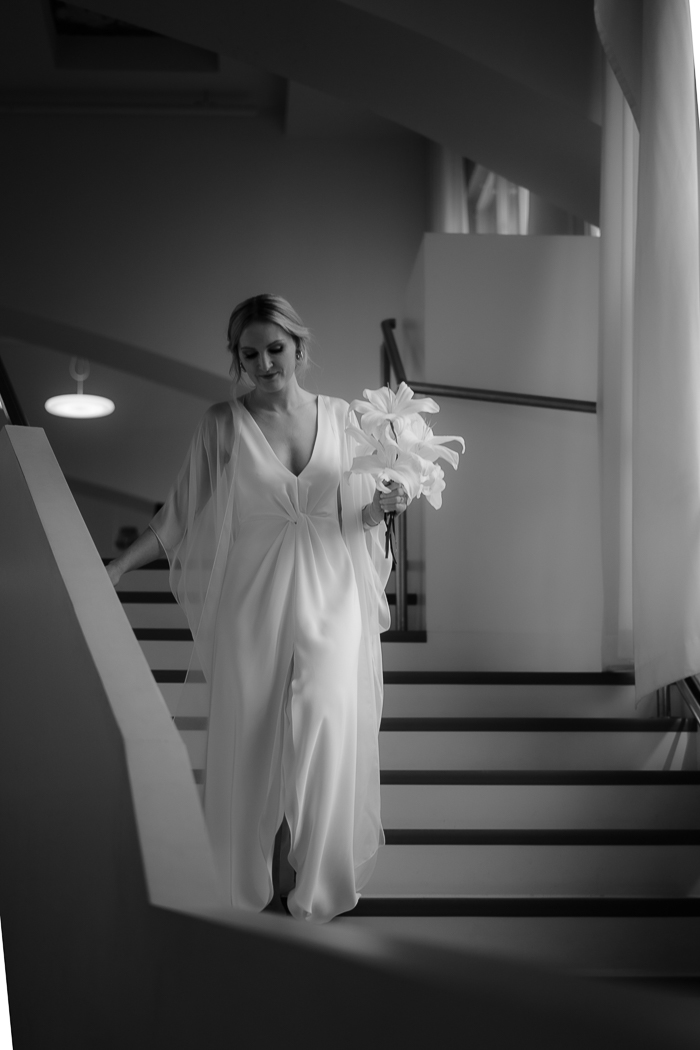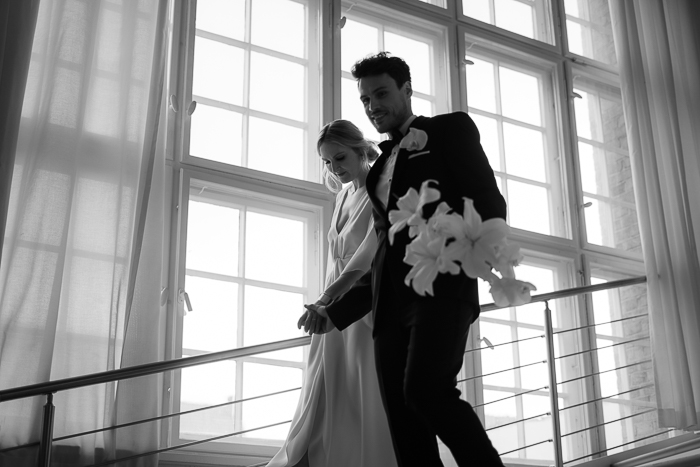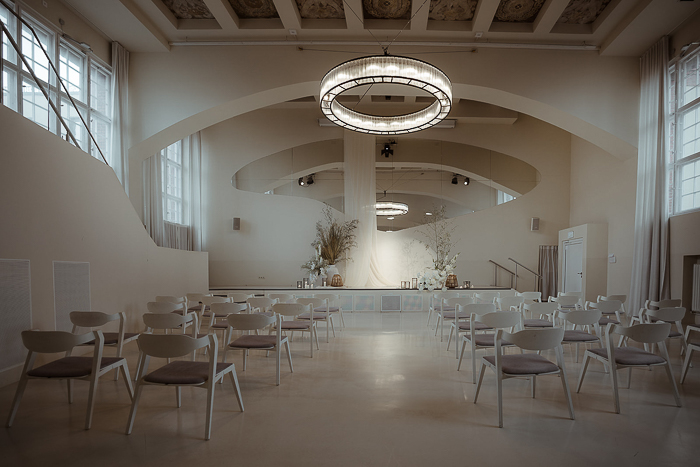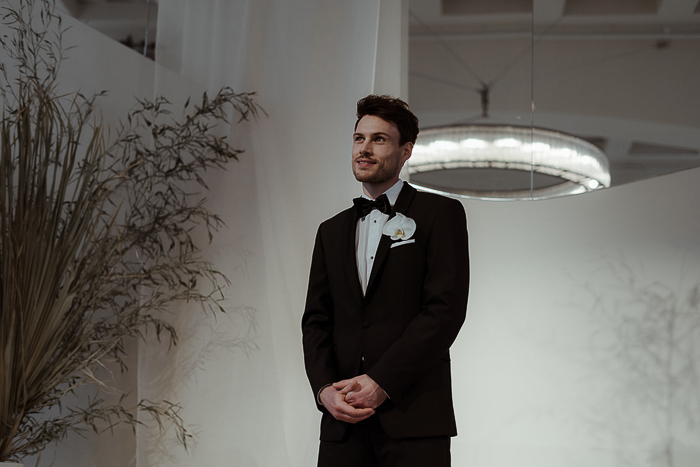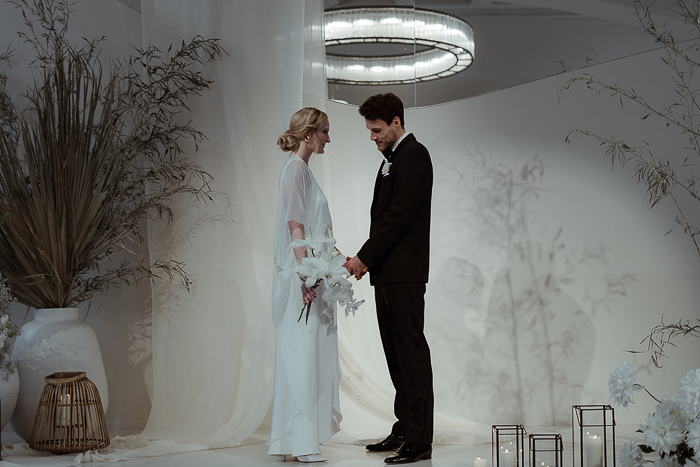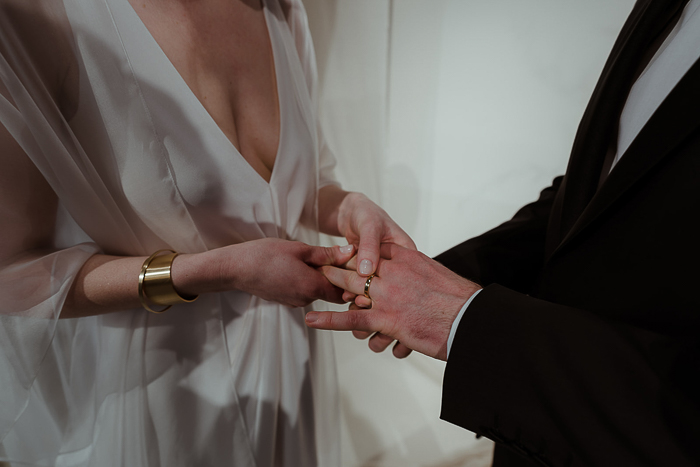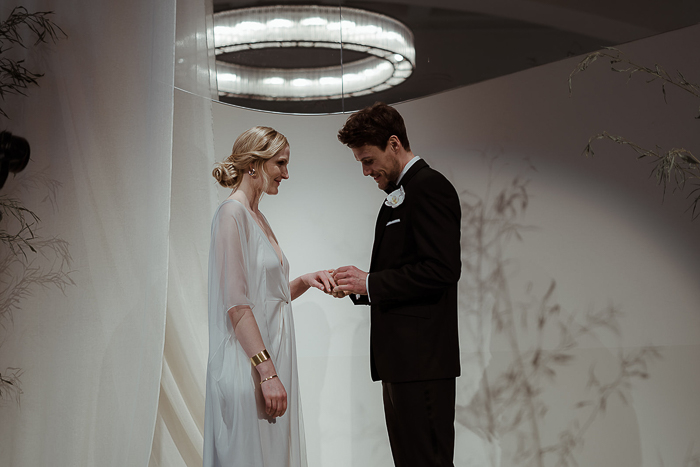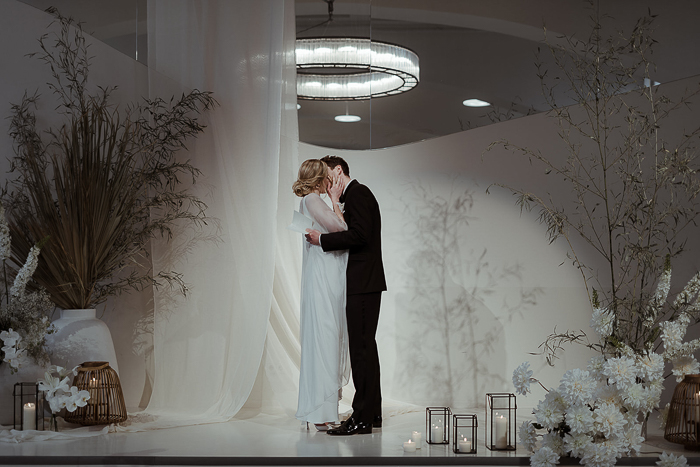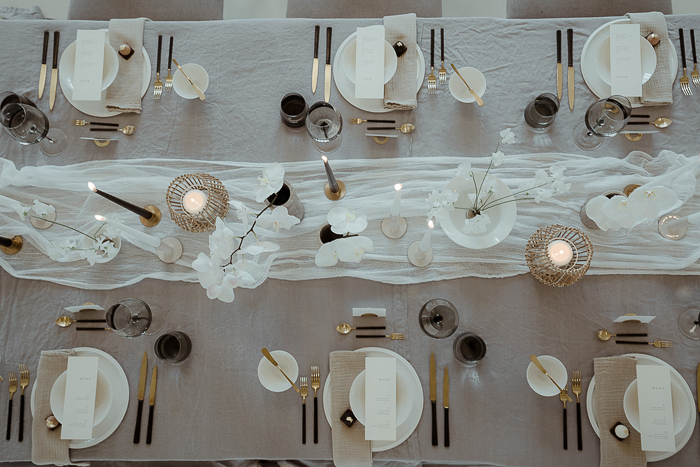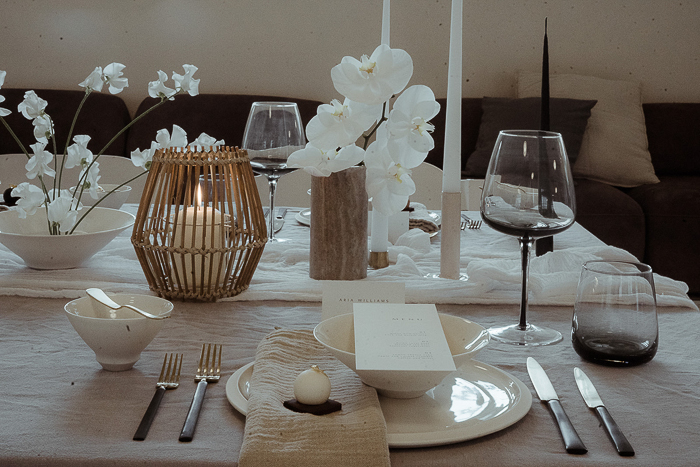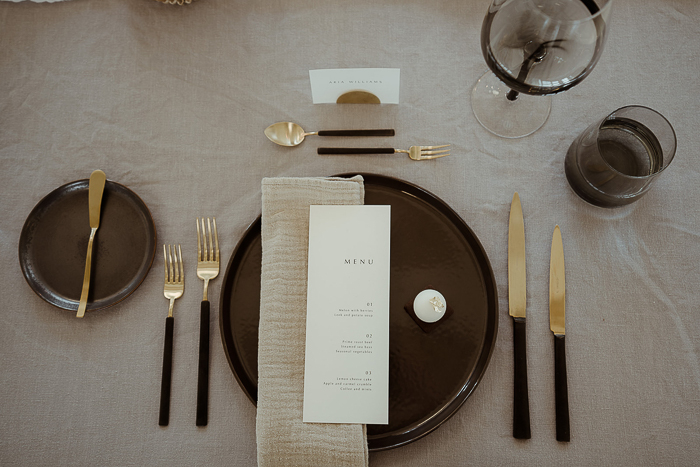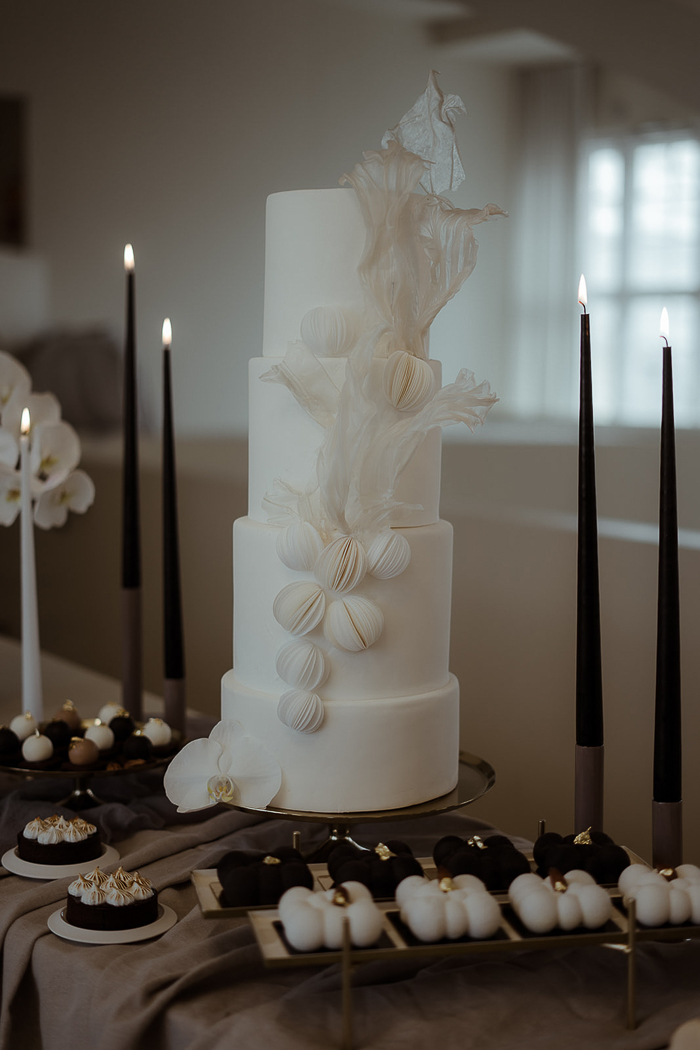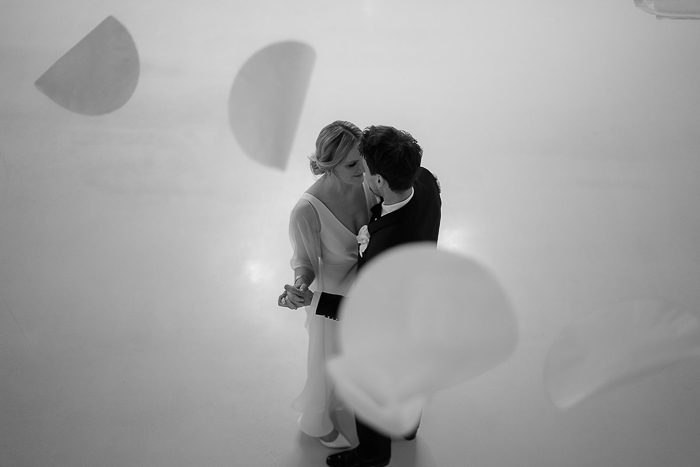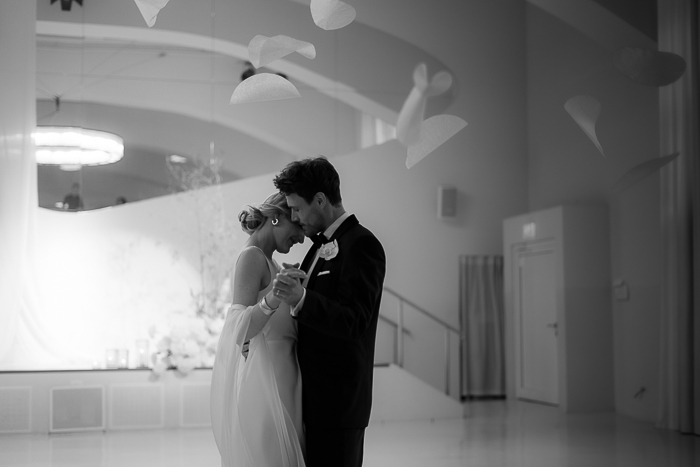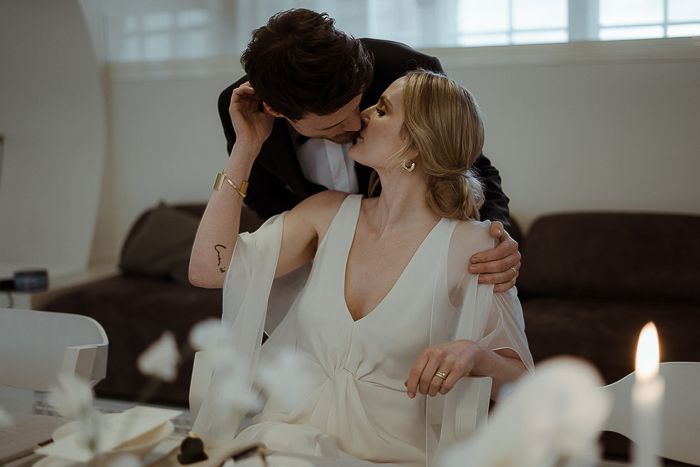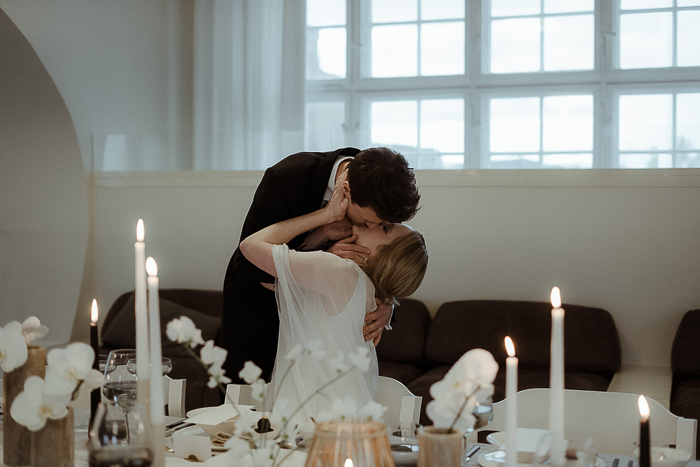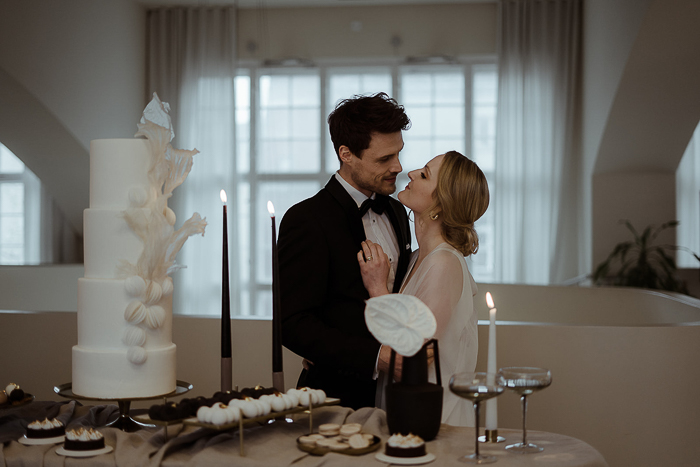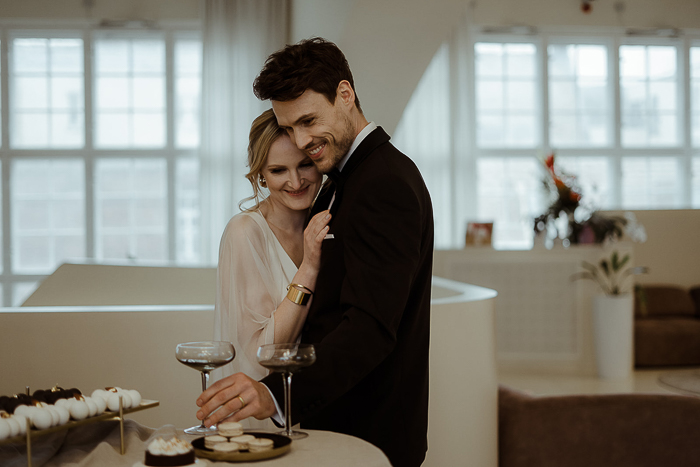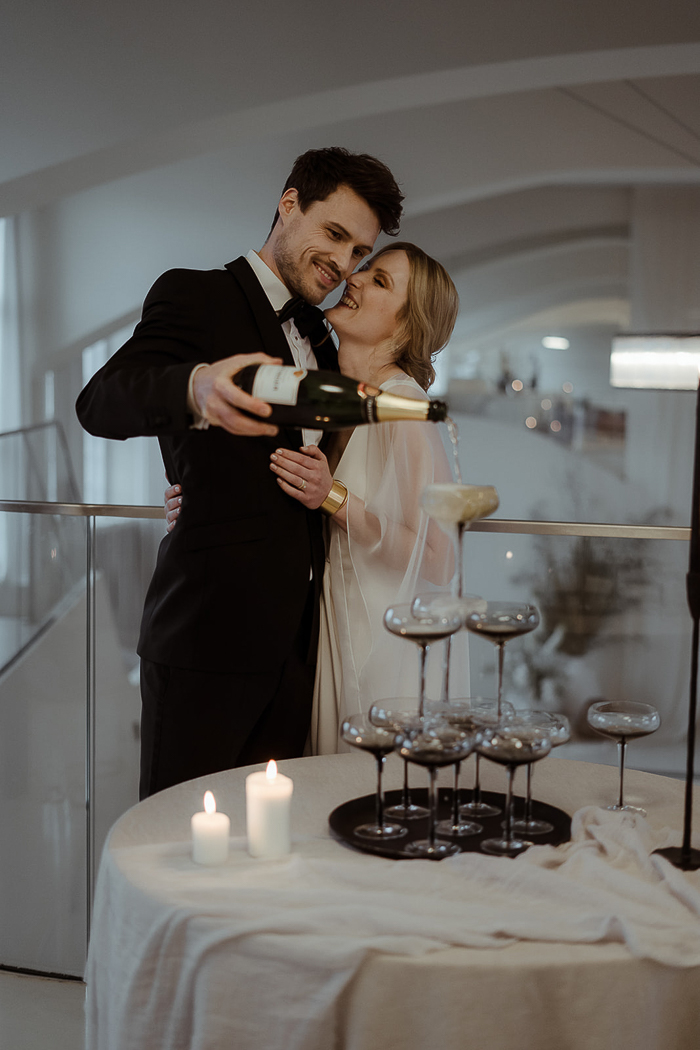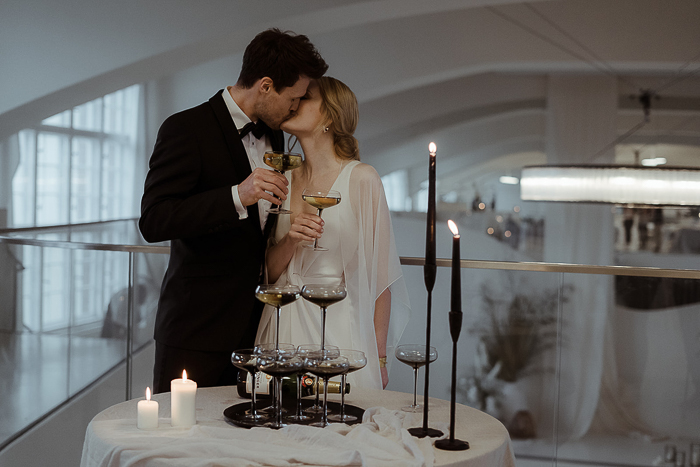 Thank you again to Junebug member Christine Ladehoff Fotografie for organizing and capturing the elegantly modern black and white elopement inspiration shoot! To see more of Christine's work, check out her profile in our directory of wedding photographers from around the world.