image by Bradley James Photography & styling by Hey Gorgeous Events
Halloween is creeping around the corner, so you better be prepared! Falling smack dab in the middle of autumn, October 31 is a popular wedding date with a certain connotation. While your Halloween wedding may not be all witches and ghosts, there are a few subtly spooky elements you can add to your day without sacrificing style or elegance. The 17 Halloween wedding ideas are a real treat!
1. Black goblets make a big impact in an otherwise classic table setting.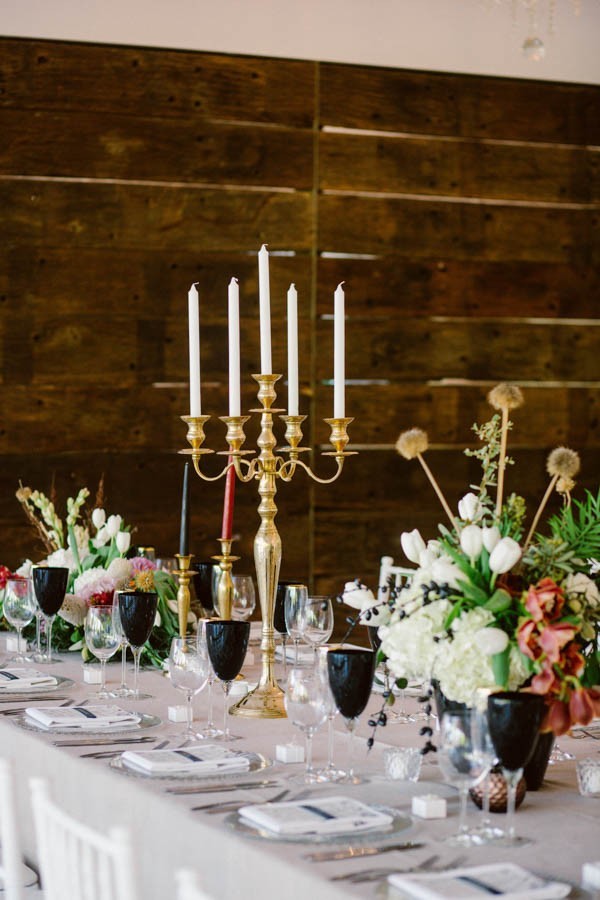 image by Lad and Lass & styling by Wedding Concepts
2. These chic black booties add a little edge to your bridal look without going full-on witchy.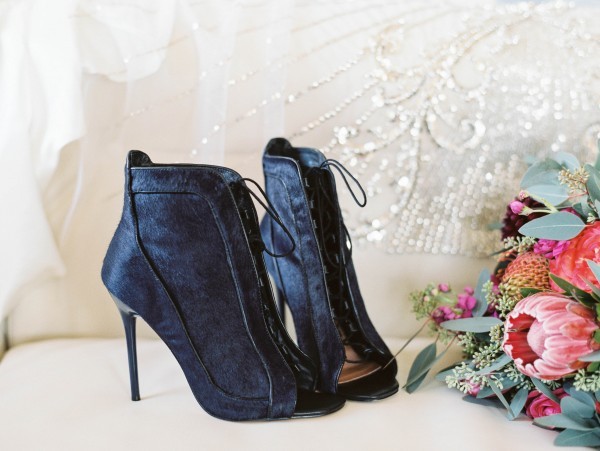 image by Lauren Fair Photography
3. We love this black and gold cake, and the different textures and patterns make it perfect for a Halloween wedding.
image by Dina Chmut Photography & cake by Artisan Cake Company
3. Try a little leather! Leather accents on black bridesmaids dresses are impossibly sleek. A dark lip color is the perfect styling here!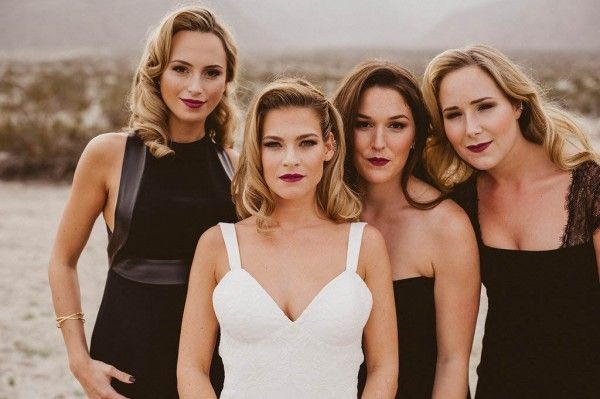 image by EPLove
4. A black and gold glitter invitation suite is elegant and edgy all at the same time.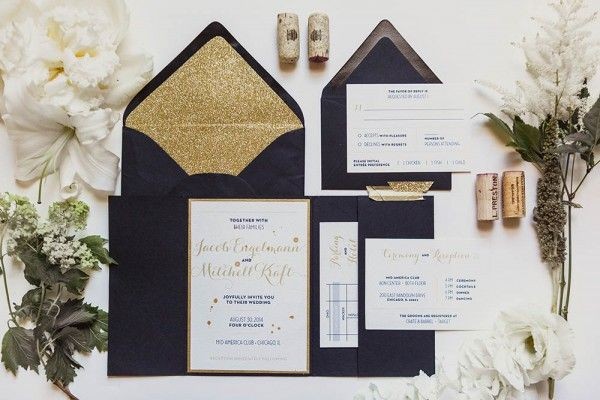 image by Shaun Menary Photography
5. For the bride with an affinity for dramatic makeup looks, don't skimp on the wine-colored lipstick or dark purple eye-shadow on your wedding day!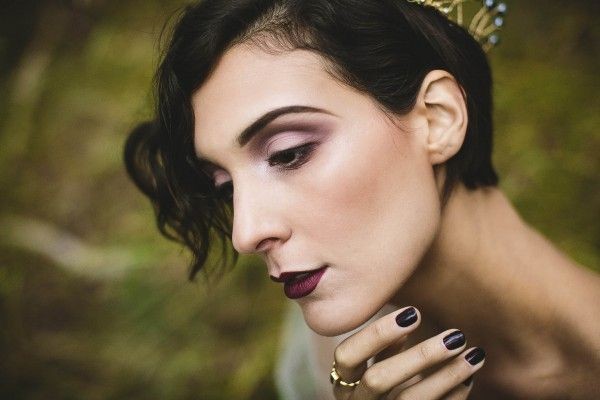 image by Kym Ventola Photography & makeup by SN Makeup Artist
6. A deep red curtain makes a stunning ceremony backdrop for a romantic Halloween wedding.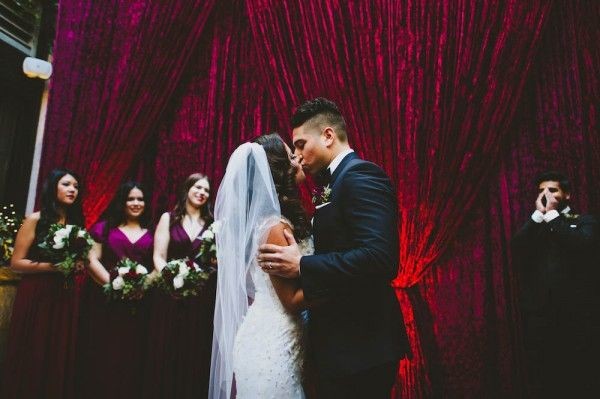 image by Dallas Kolotylo Photography
7. A black gown can be absolutely elegant with the right styling! We love that this low-back dress provides a little contrast and a lot of drama.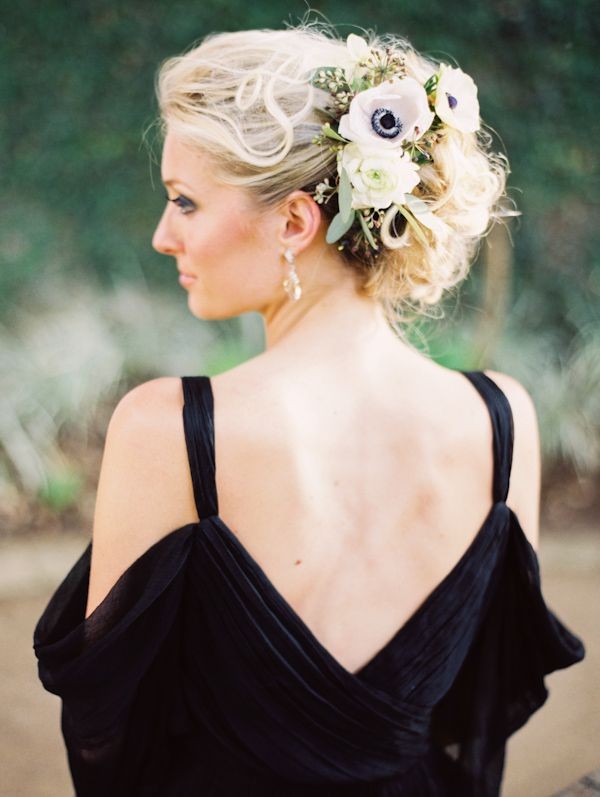 image by Taylor Lord Photography
8. Gold-painted feathers are a unique table accessory for a wicked wedding style.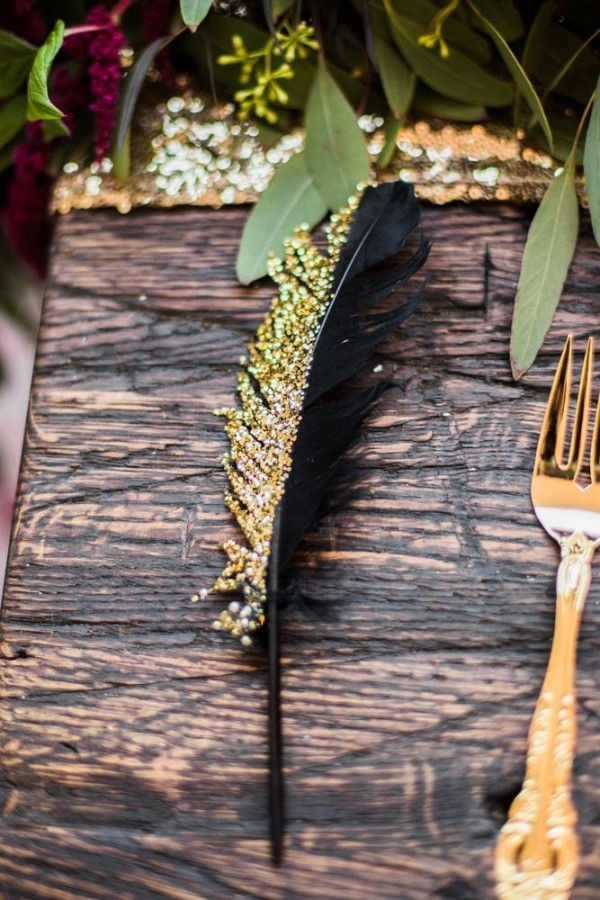 image by Dina Chmut Photography
9. Add a little mystery with masquerade masks at each place setting. Masks can also be a playful way to dress up without getting guests into costume.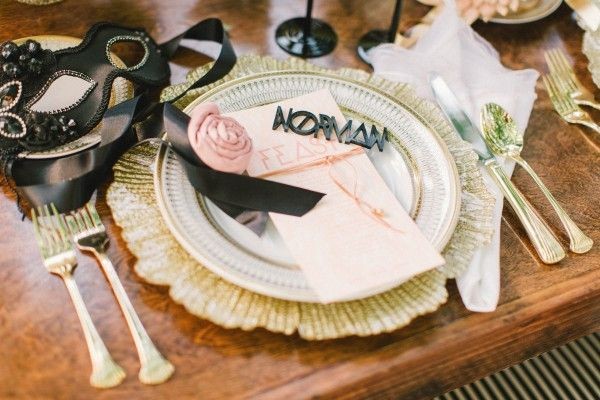 image by Bradley James Photography & styling by Hey Gorgeous Events
10. We adore how different these black plates look. Perfectly minimalist while being subtly spooky!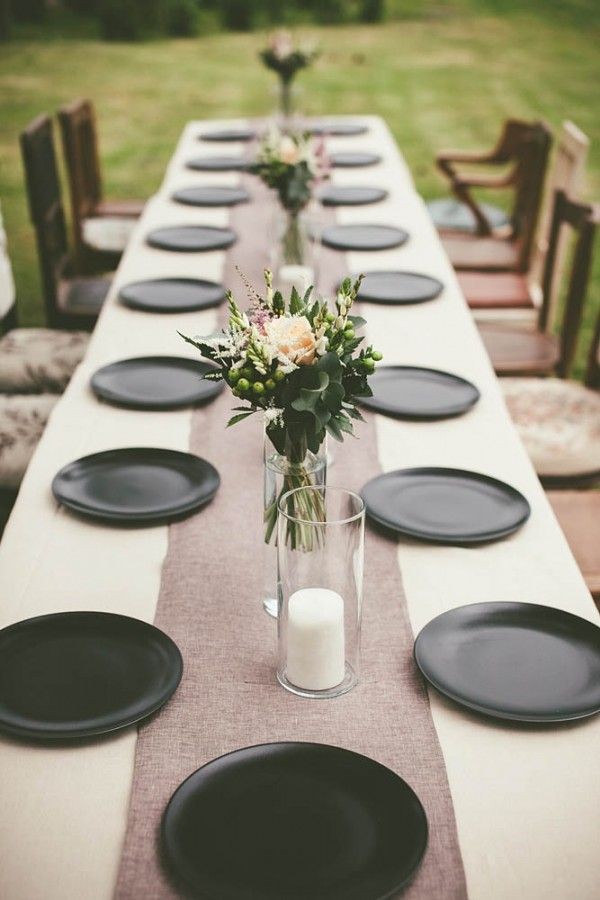 image by Redijus Photography
11. Hanging dried flowers is equal parts romantic and Gothic, and they make for a one-of-a-kind ceremony backdrop.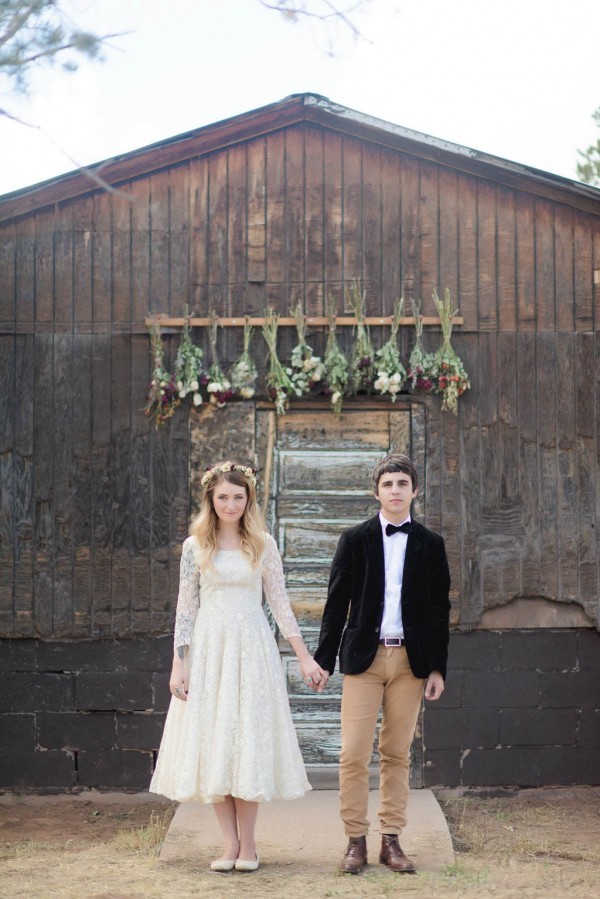 image by Tony Gambino Photography
12. This all-black groom style totally stole our hearts.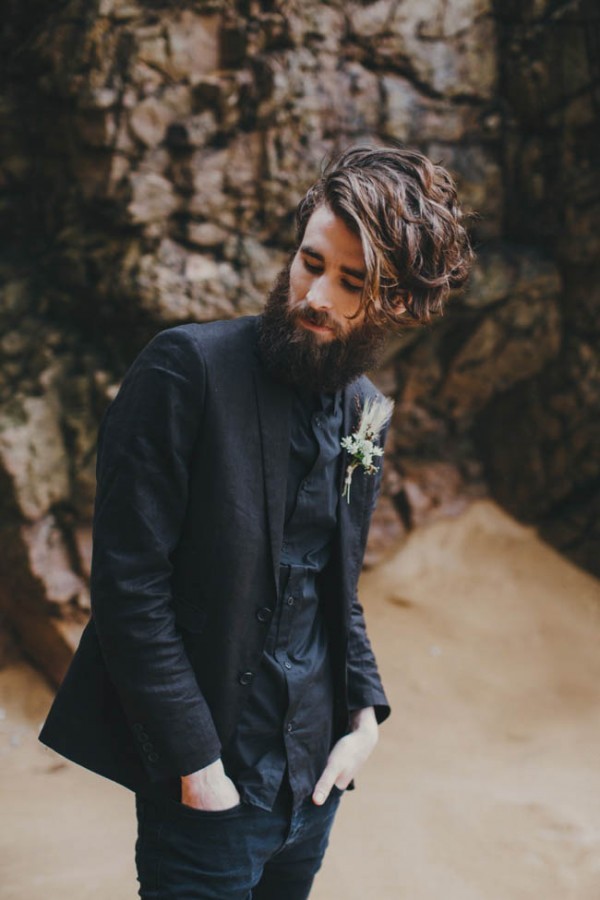 image by Paula O'Hara
13. A bouquet of deep burgundy calla lilies and dark emerald feathers is a fabulous alternative without sacrificing glamour.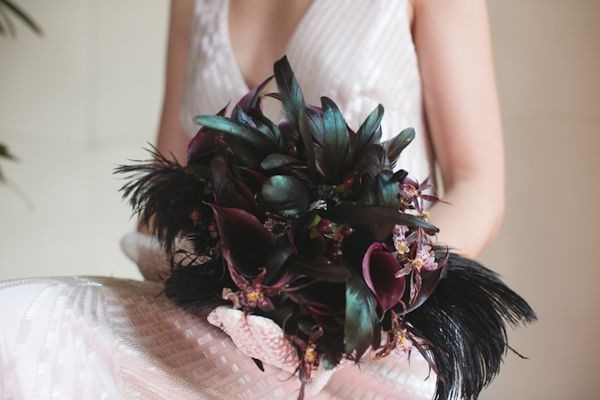 image by Andria Lo
14. Cocktails with candy are all treat and no trick for your guests to enjoy.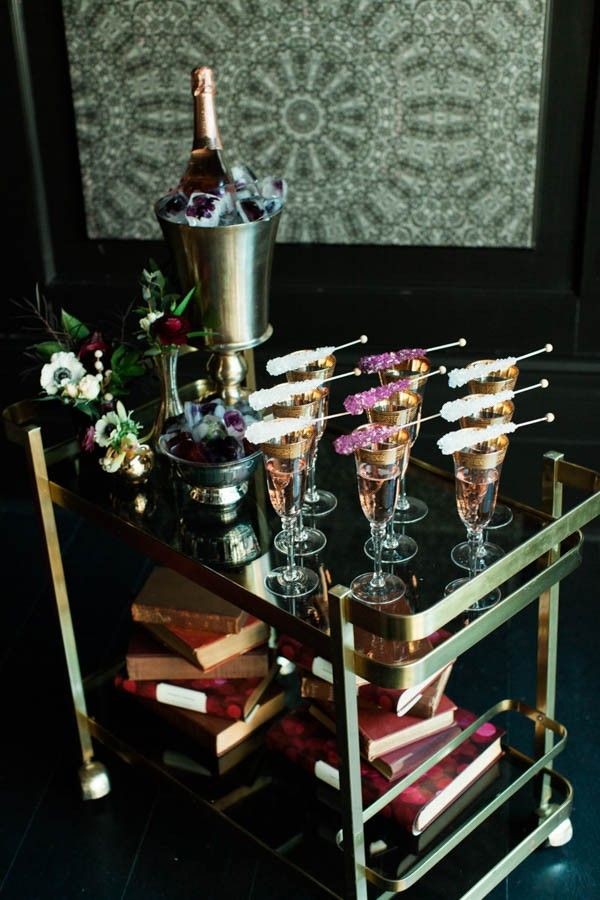 image by Lauren Miller Photography & styling by Kristen & Co. Events
15. Don't let an orange and black color scheme take over your Halloween wedding! Coral, black, and gold is a much more elegant alternative.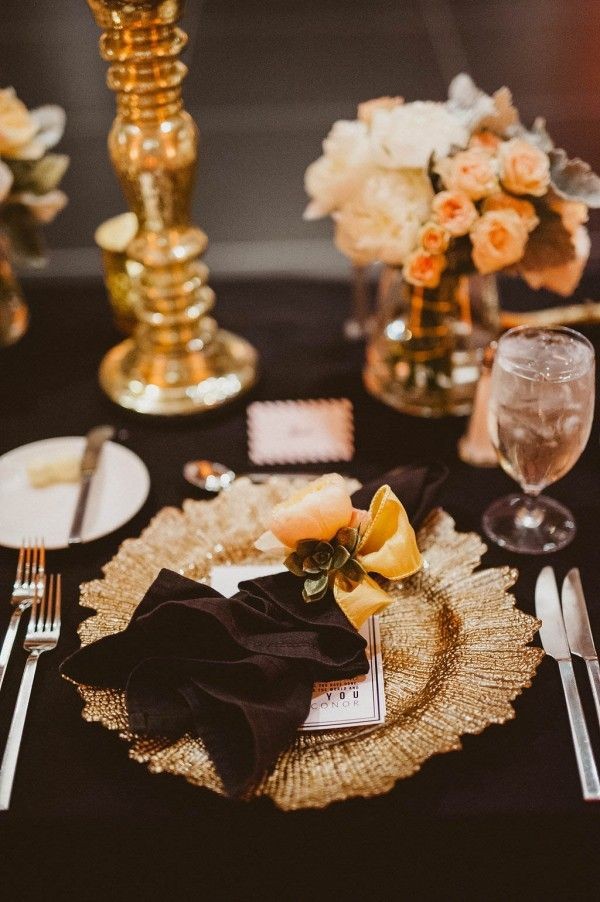 image by EPLove & styling by Artisan Event Floral Décor
16. The illusion neckline and sleeves on this Monique Lhuillier gown are made to look like spiderwebs. Has there ever been a more perfect dress for a Halloween wedding?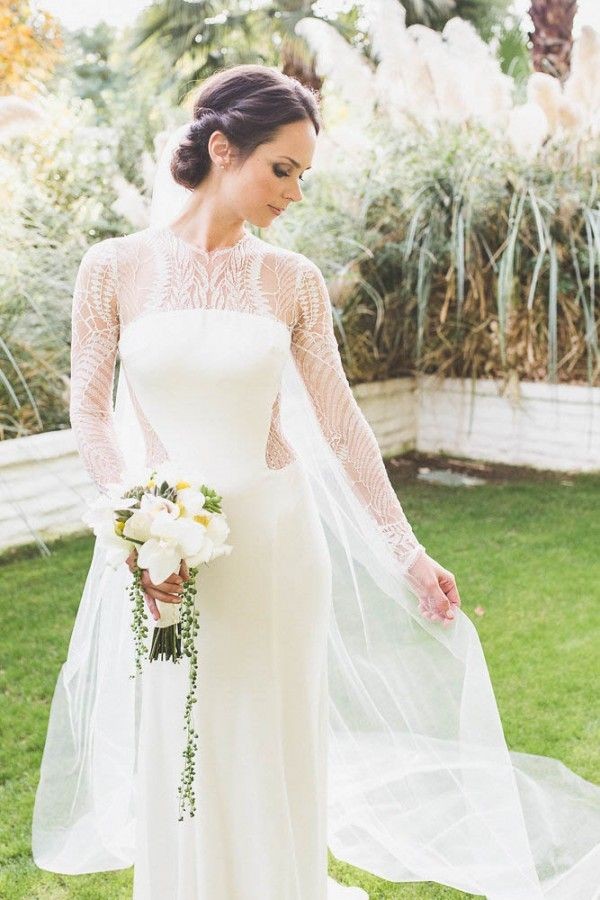 image by Leah D'Ambrosia Photography & gown by Monique Lhuillier
17. Throwing an orange smoke bomb during your portrait session creates an effect that is both beautiful and eerie.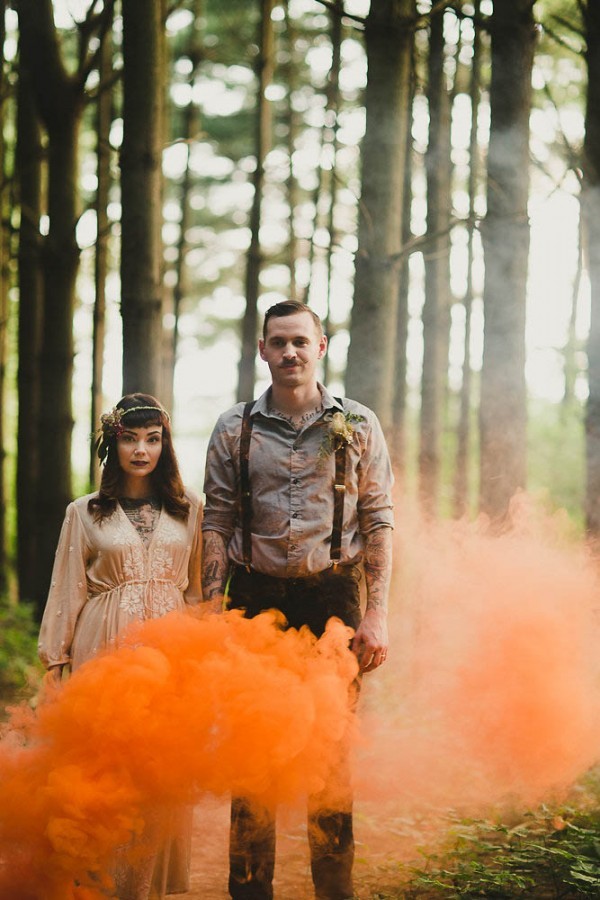 image by Addison Jones Photography
These boo-tiful Halloween wedding ideas are scary good, don't you think? For more frighteningly pretty Halloween wedding ideas, check out this Halloween masquerade styled shoot!