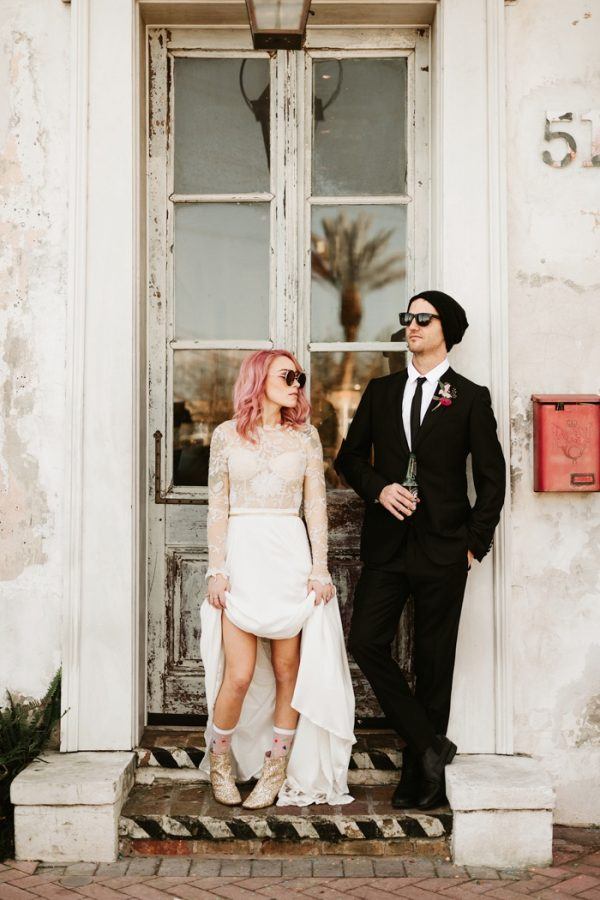 This New Orleans wedding's multi-colored feathers, sparkly bridal boots, and hot pink boho accents are giving us total heart eyes! Autumn and Michael wanted a wedding venue that can showcase their incredible eclectic boho styles, and we simply can't get enough of how perfect Race + Religious was for their day. The couple's wedding day looks were classic and cool with hints of quirkiness: Autumn wore a beautifully boho Rue De Seine gown and paired it with gold glitter Kate Spade boots, while Michael wore an Armani suit with a black beanie. Between the reception's mixed seating, glorious textures, and surprises around every corner, Autumn and Michael's reception décor will definitely go down as one of our favorites! Photographer Lauren Scotti captured every jaw-dropping detail of this Race + Religious wedding perfectly, including the bridesmaid's amazing mismatched gowns and colorful fuzzy jackets!
The Couple:
Autumn and Michael
The Wedding:
Race + Religious, New Orleans, Louisiana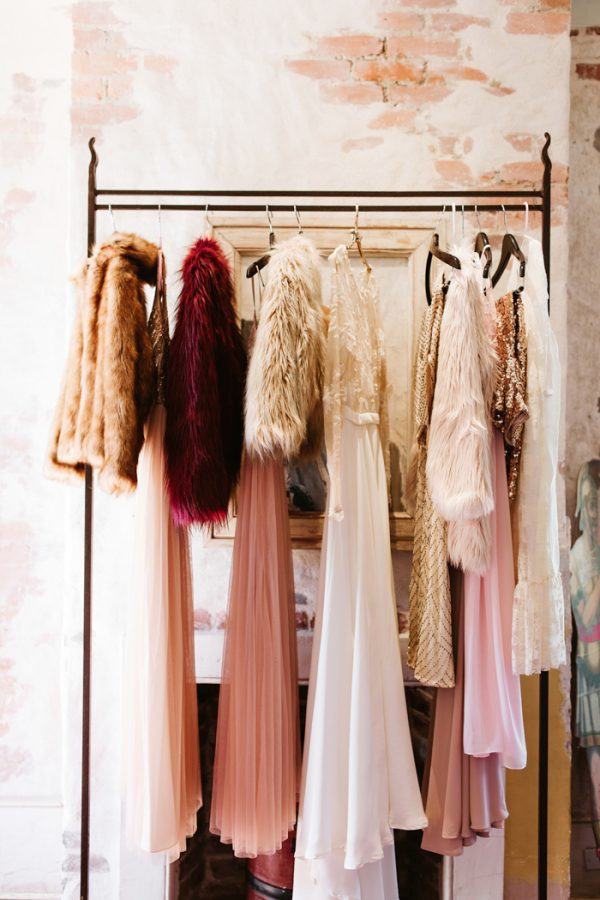 I think the most important thing was finding a location that really fit our styles. Being a wedding photographer myself I wanted something unique and NEW to us and Race + Religious was exactly it.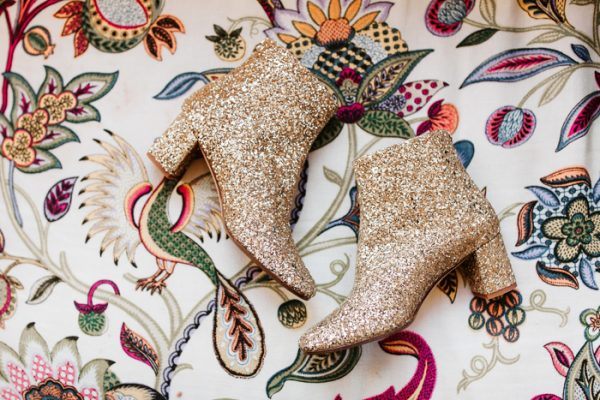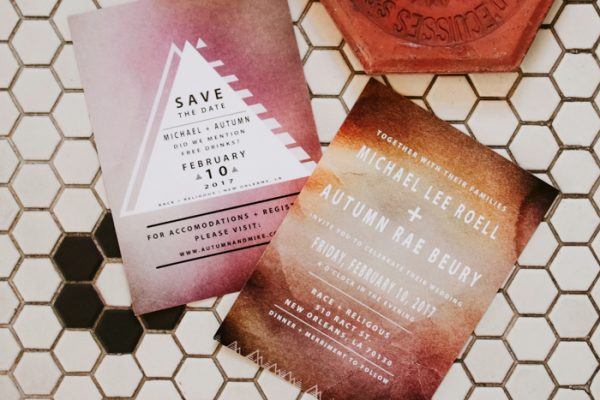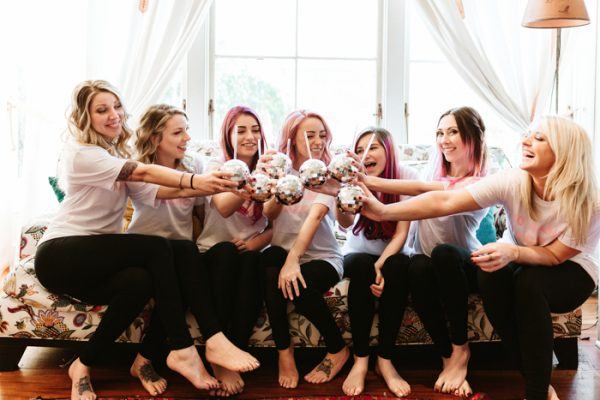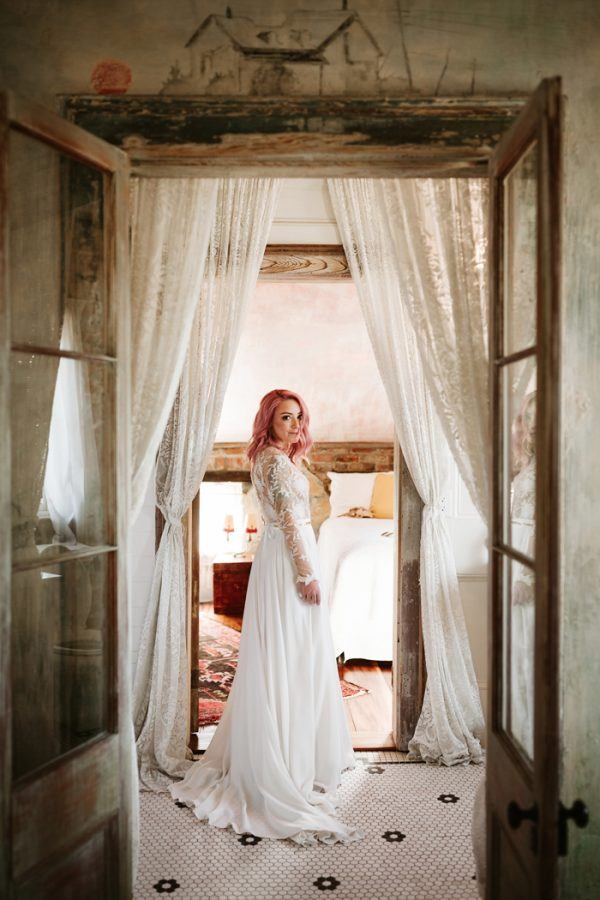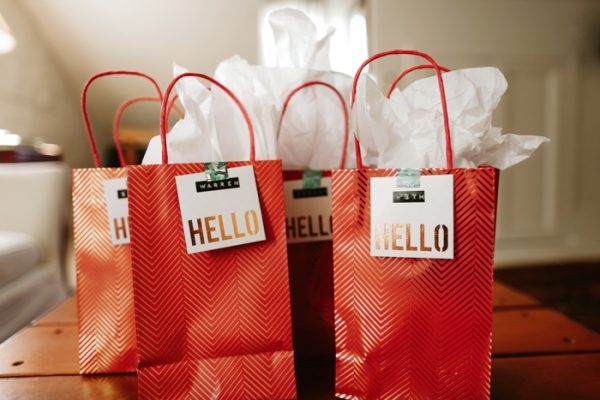 For me the most memorable moment was the first look. I remember all the little moments leading up to it and then it were as if time was frozen…I saw him standing on the balcony waiting for me to walk up. It was surreal. Sharing that intimate moment with my husband is something I will never forget…he also said he wouldn't cry…well let me inform you he cried and held me so tight, I cried, and it was pure magic. :)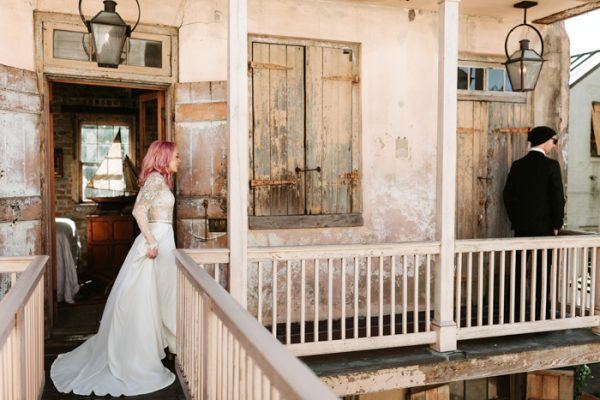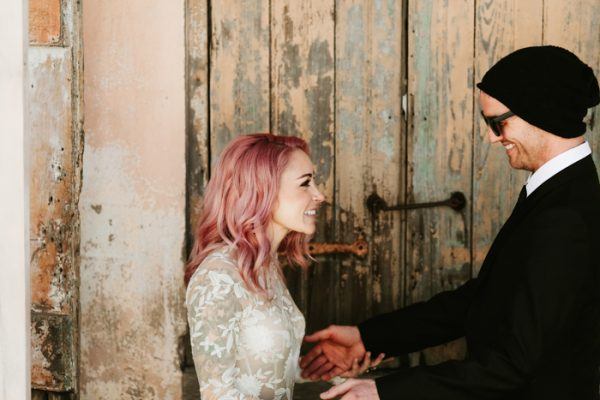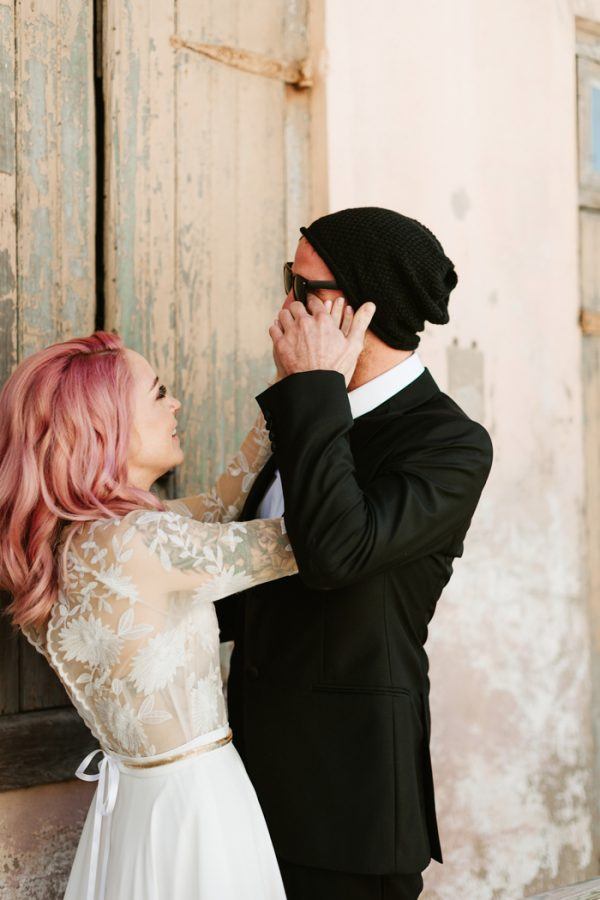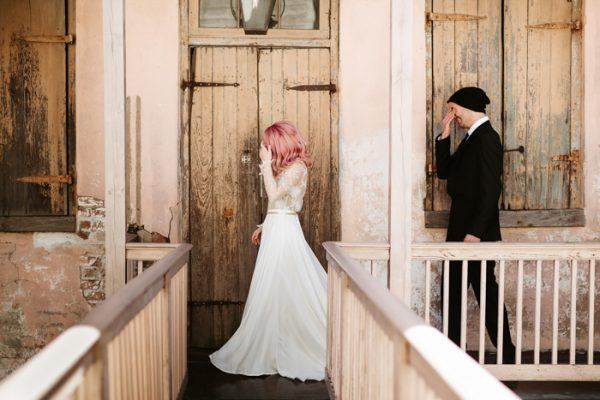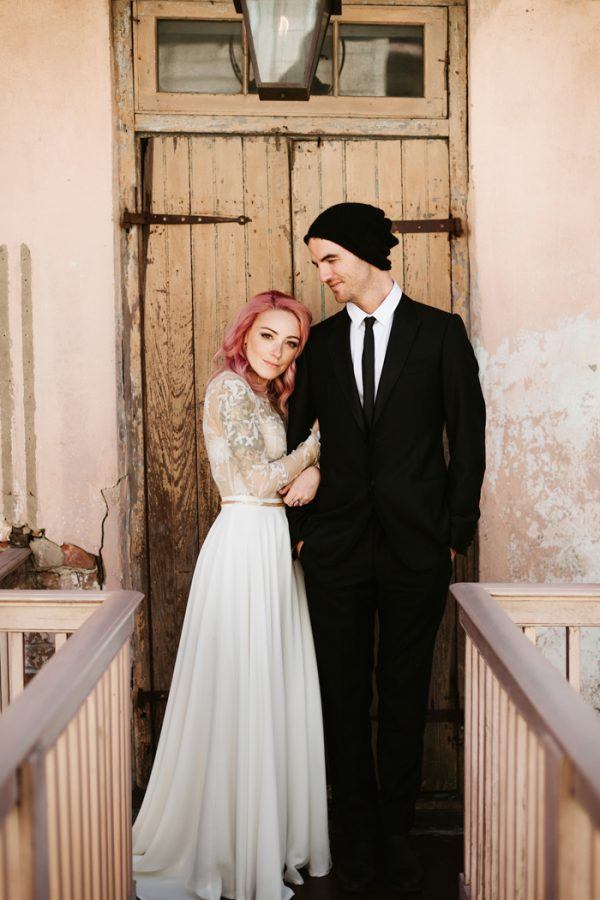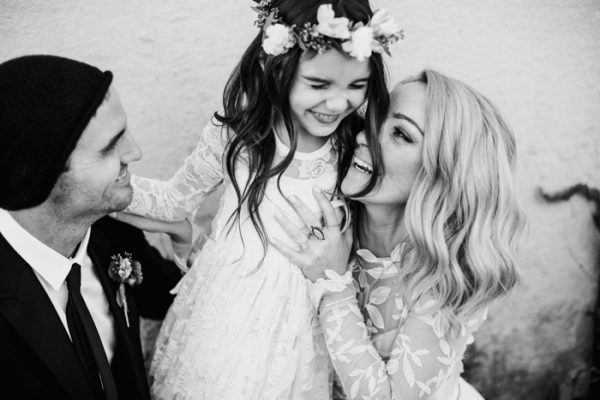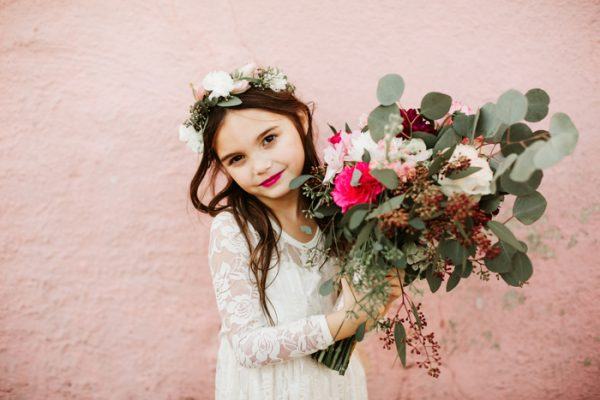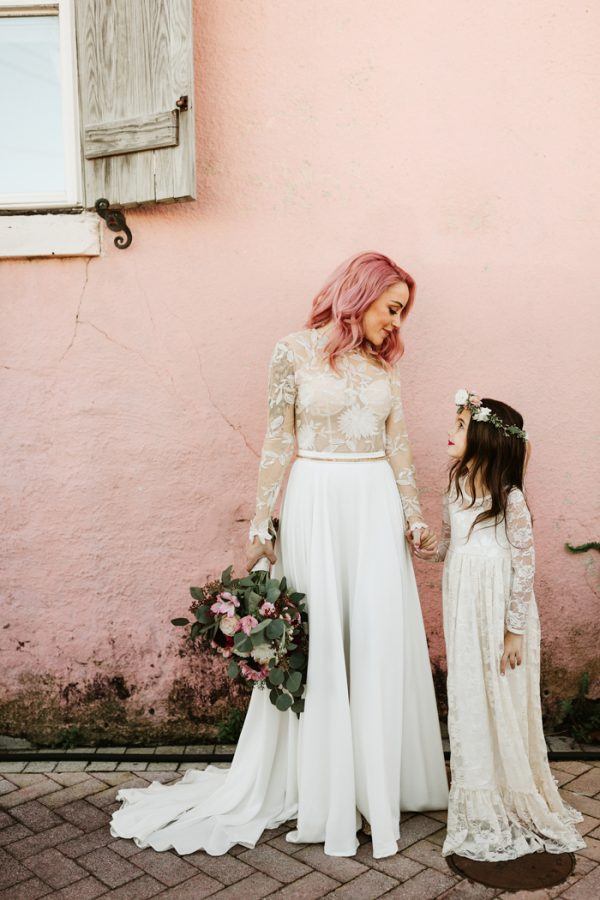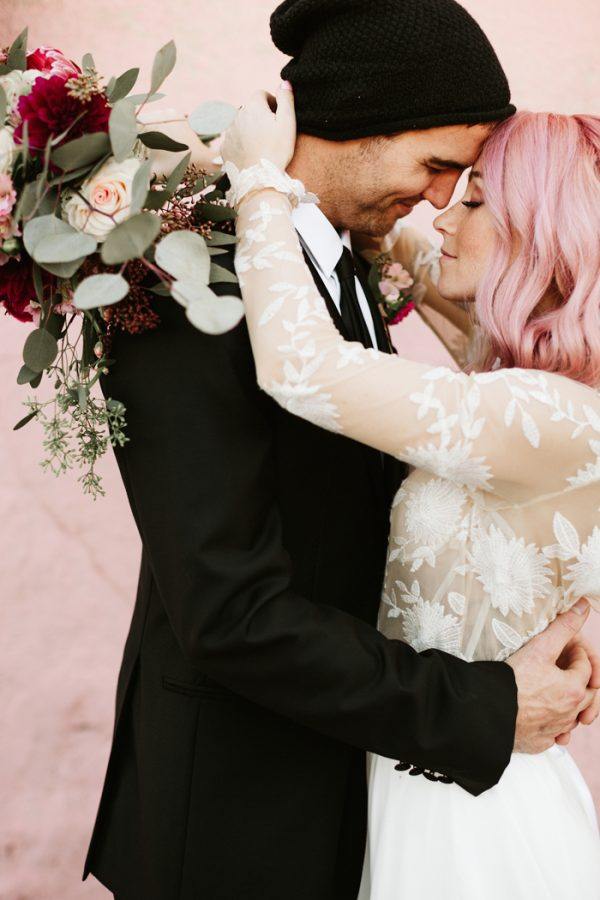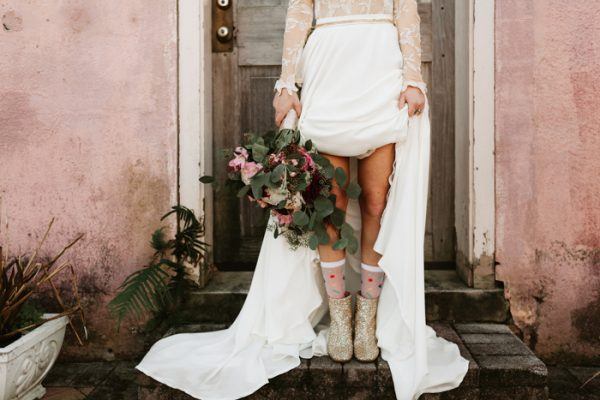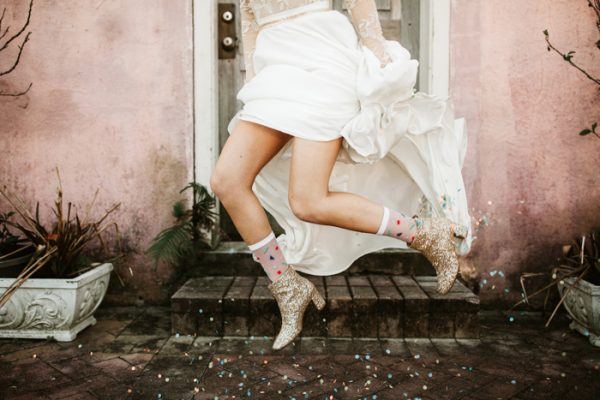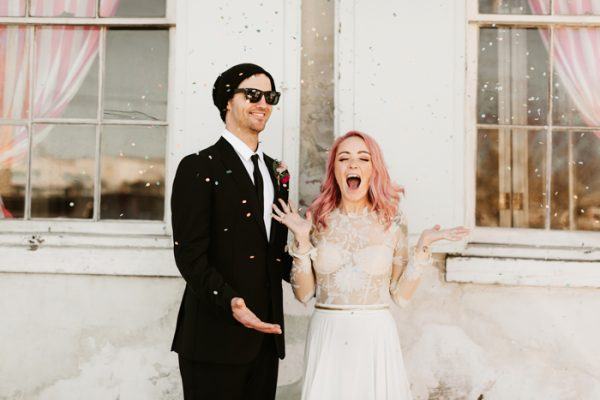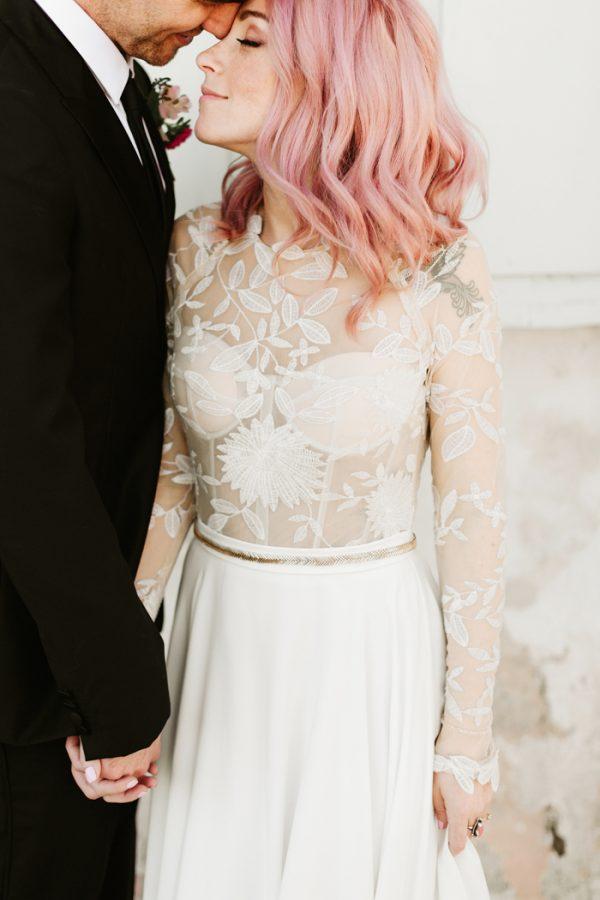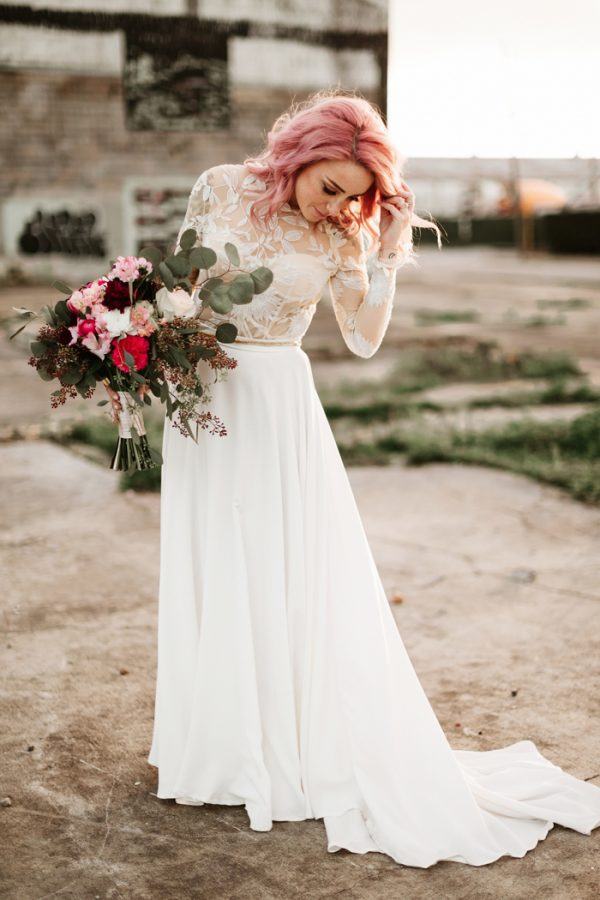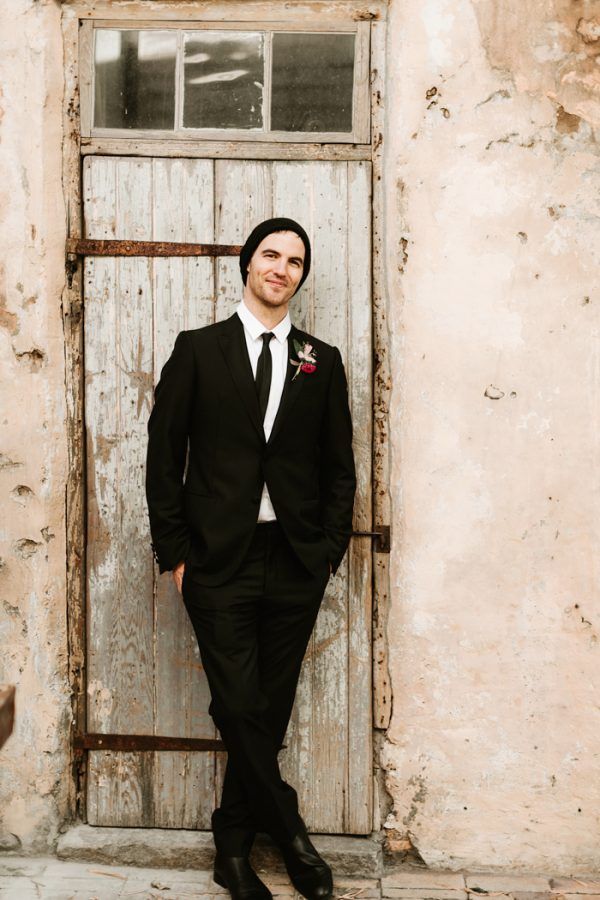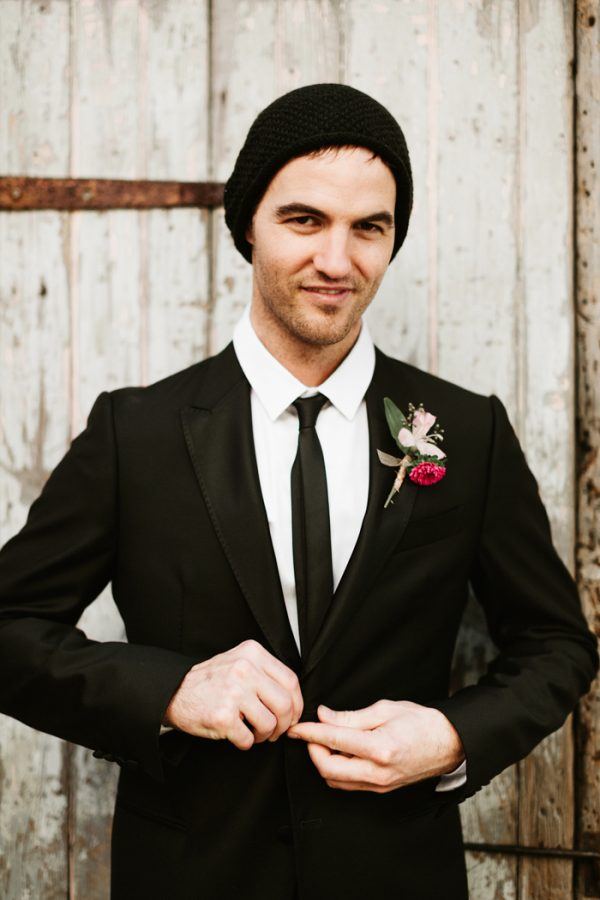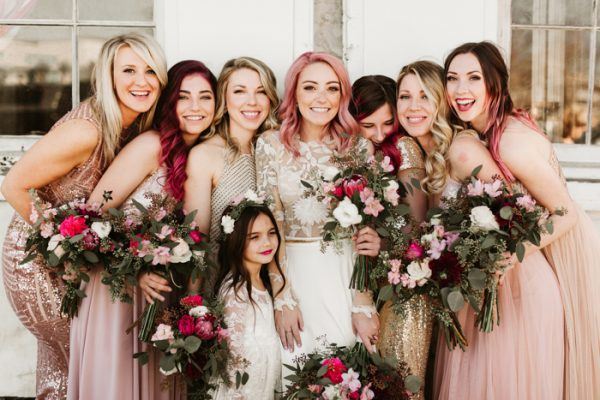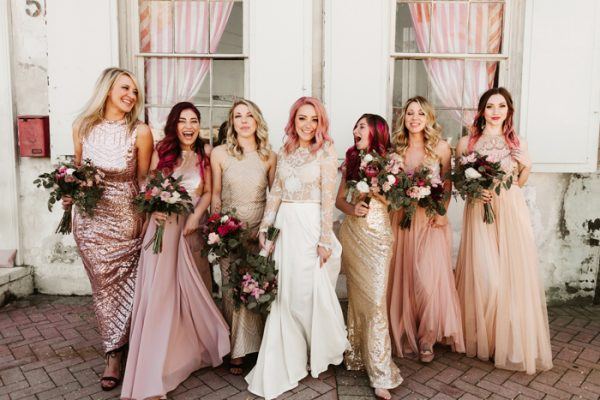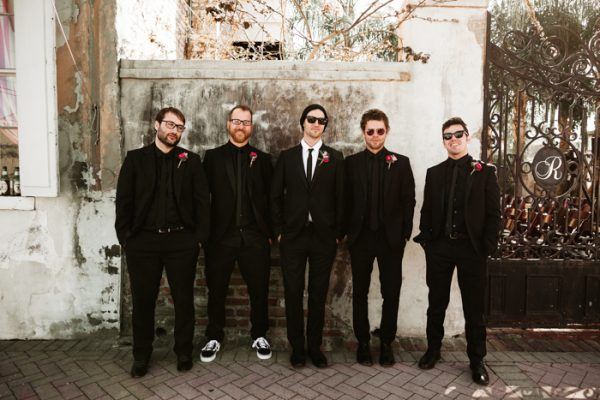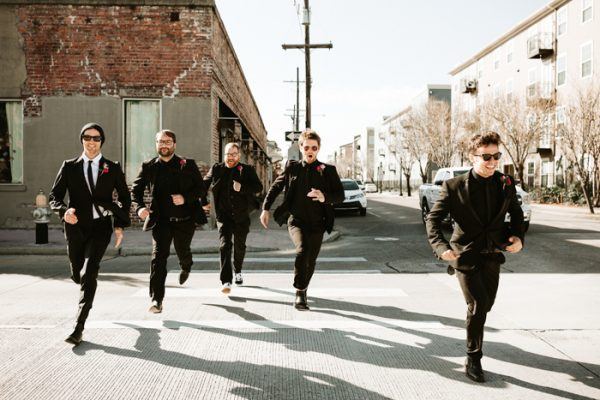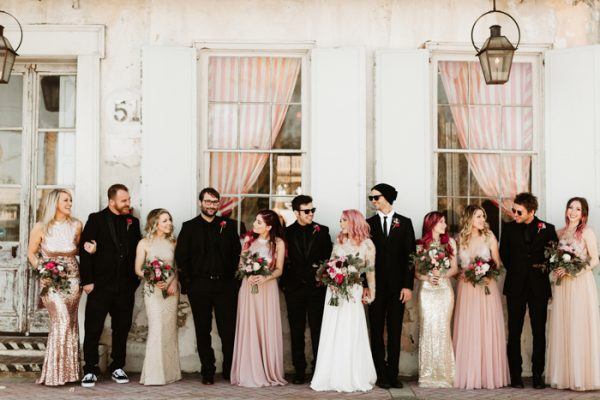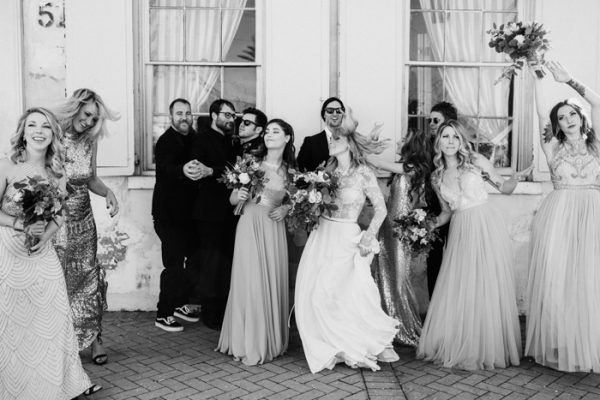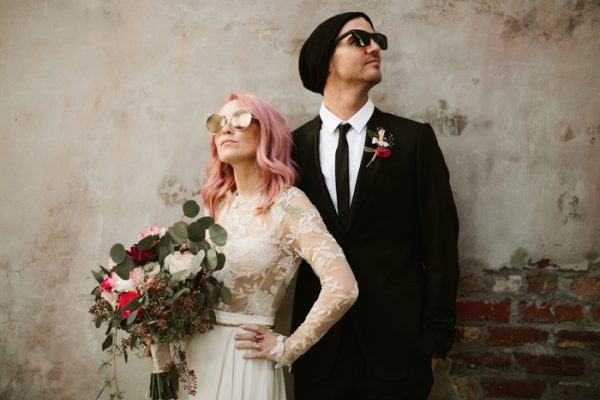 Michael's favorite moment was the ceremony. He said, "Standing up there with my lady and promising each other our love for eternity." (K I'm going to go cry BRB). Our ceremony was BEAUTIFUL! Our backdrop was a handmade macramé with florals at the top. We had a lounge area at the back of the aisle and a gorgeous rug as our "stage". I made DIY iridescent goodie bags filled with colorful feathers with fun sayings on them, that laid on the chairs for guest.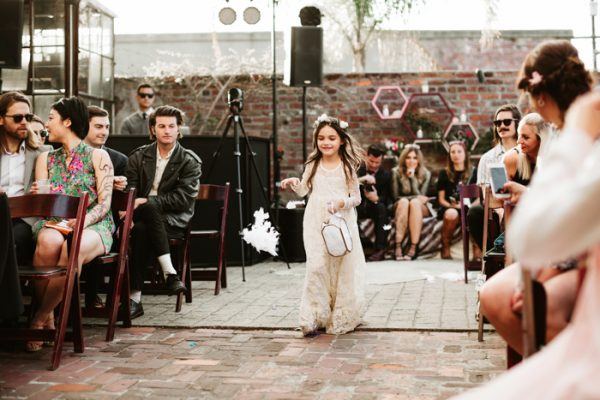 My favorite was seeing our daughter, Luna, walk Michael down the aisle to "Hurt" by 2cellos, followed by the bridal party. My father then walked me down to "Angels" by The XX and it was surreal. Seeing all our friends and family for the first time was super emotional.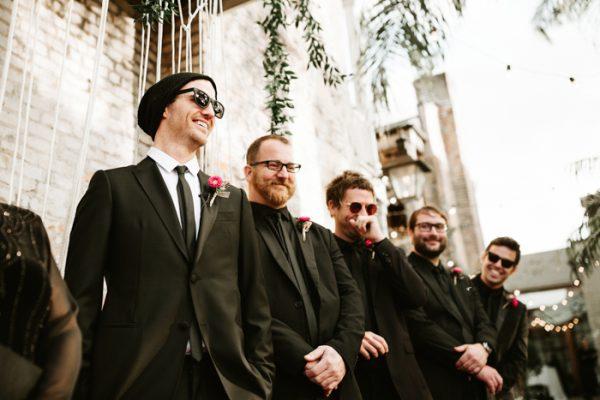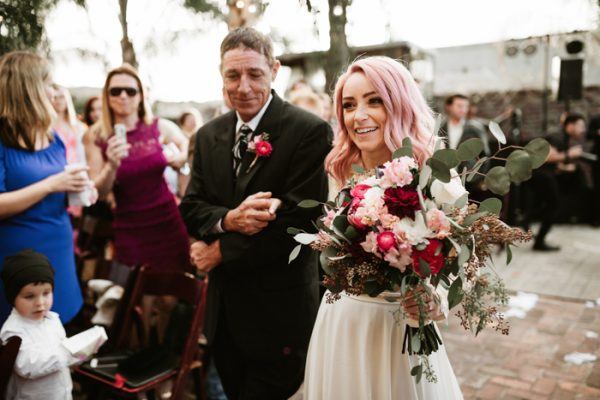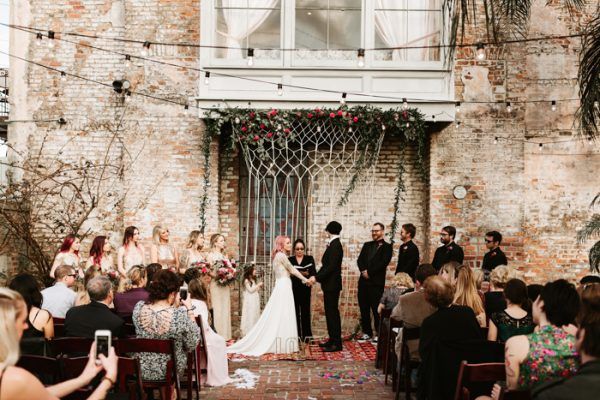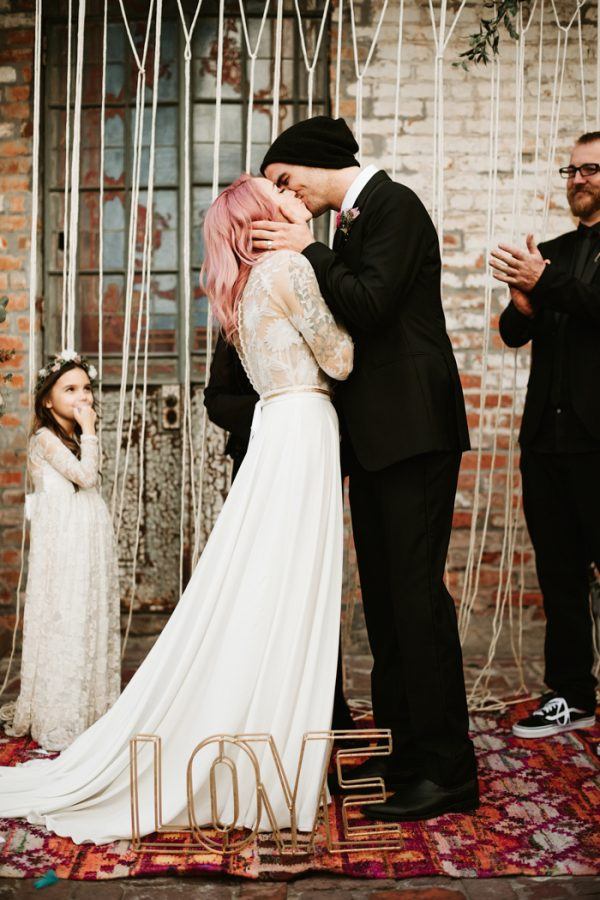 I was so excited during the ceremony…I just remember being giddy and eager to kiss my husband! We exited to the one and only, Lionel Richie's "All Night Long" and all of our vibrant feathers were fluttering in the air while everyone was cheering, dancing, and it was simply a dream.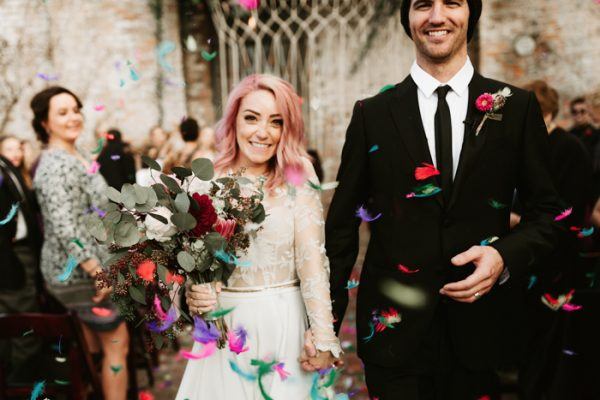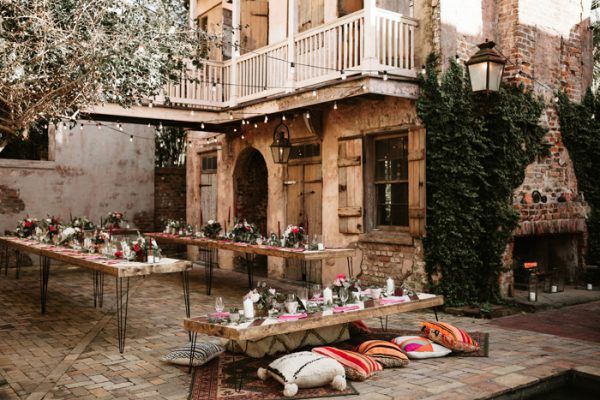 We are not your traditional couple and we really wanted to make our day US…so we did! I would say our "vibe" was a mixture of bohemian, modern, with an edge of FUN! I wanted the boho elements which I brought in using rugs, morocco pillows, macrame backdrop, cactus, and plant terrariums. I feel we brought the "modern" vibe with our wedding attire. Then we added pops of FUN like our iridescent bags, my gold glitter boots, feathers, and of course my pink hair! Then we tied everything together by our color palette by using florals, pops of maroon EVERYWHERE, golds, blush, etc. AHHH can we go back already?!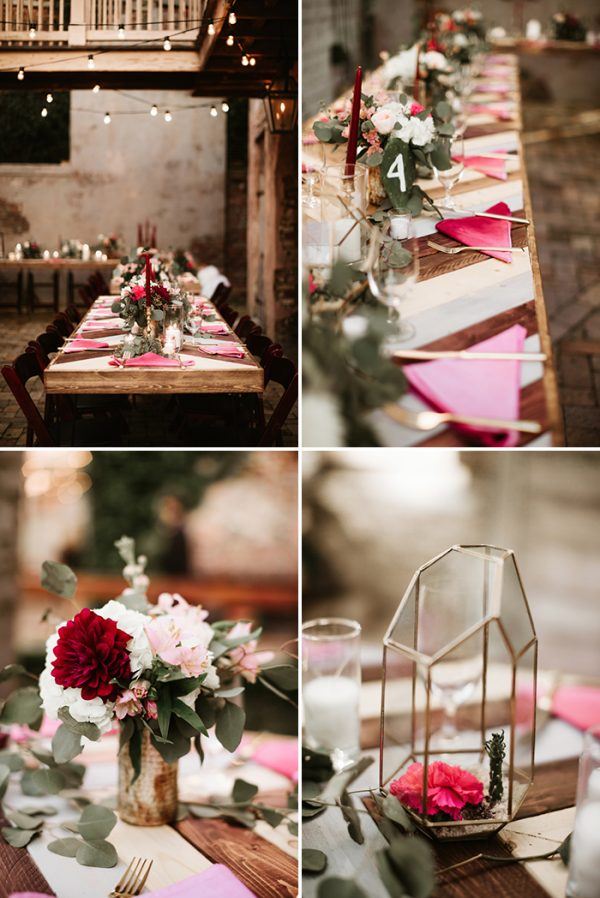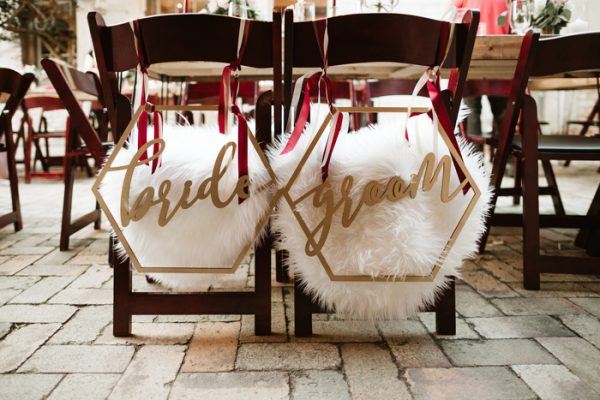 Our advice: I would say start with the big items on your list…choose your venue and have an idea of your style and colors and try to envision it set up as your looking for your venue! After, book your vendors that are most important to you! Photography, videography, florals, etc. Its a special day and you want to be able to work with those you trust. Keep crossing off as you book, the items you buy, and the DIY projects you want to create, etc..it feels incredible once its checked off! Also, wine helps :)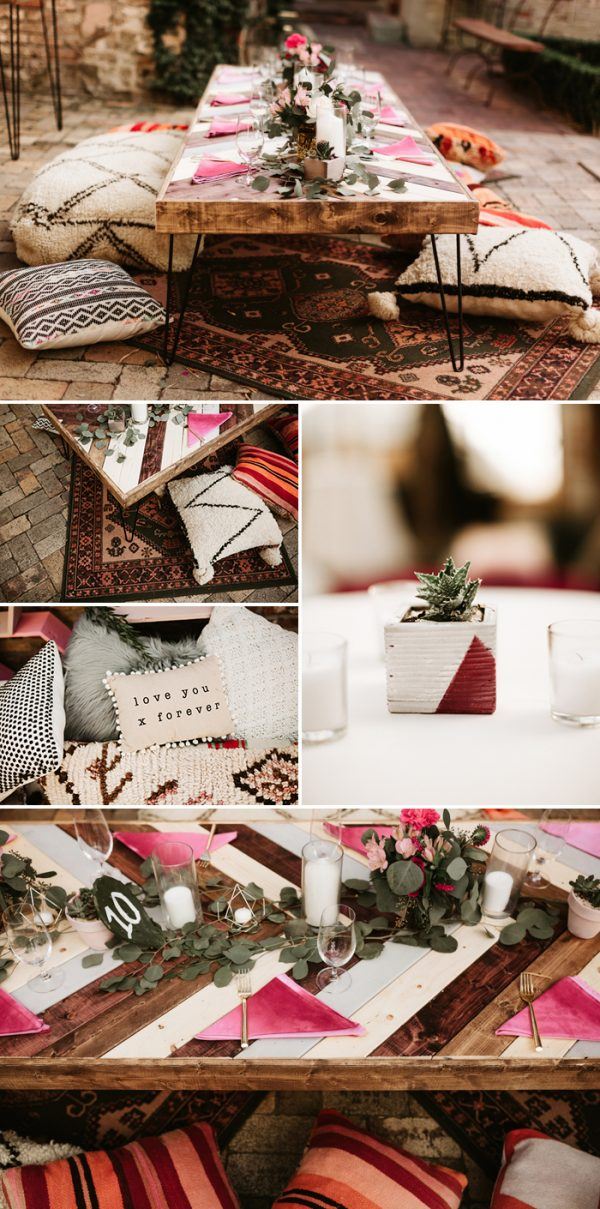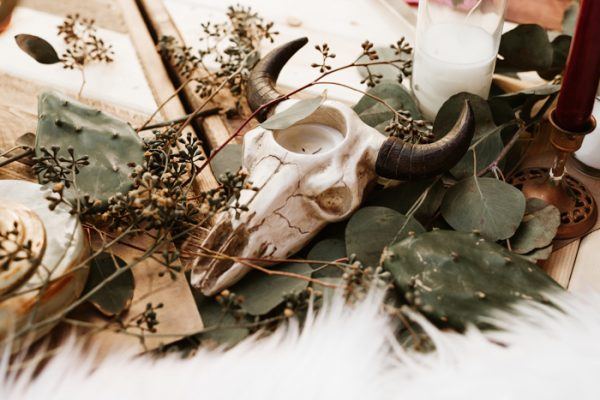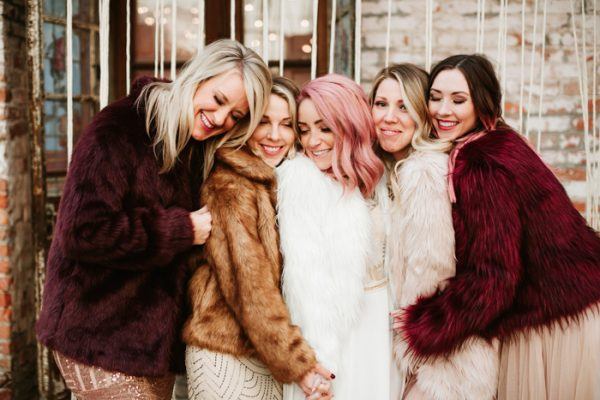 Oh YES! I love being crafty and DIY projects were a perfect way for me to bring in some unique and personal elements to our magical day! My favorite was our donut wall! My husband made it by cutting a board, drilling holes, and cutting dowel rods. I ordered cactus-watercolor print wall paper, which we added to the board and viola! We had a cactus print donut wall!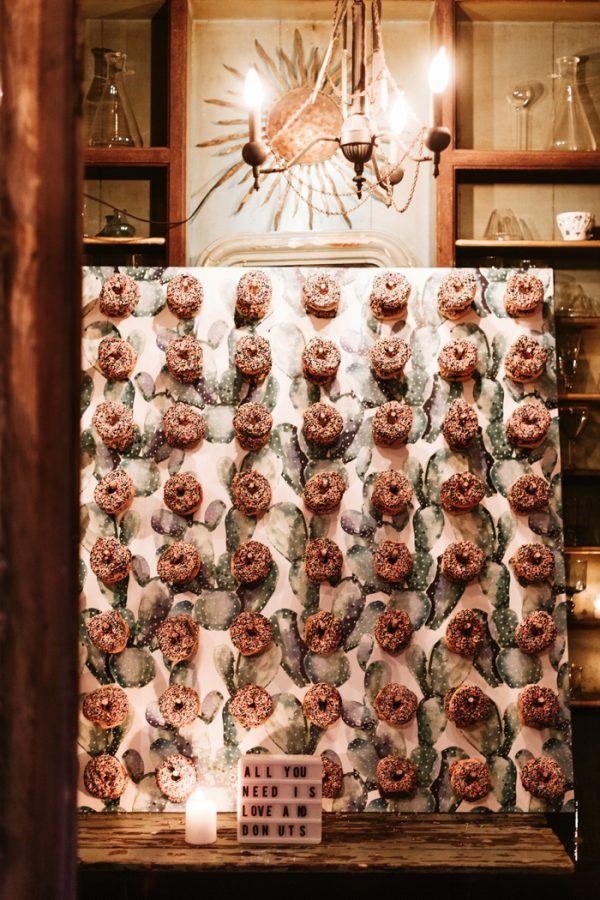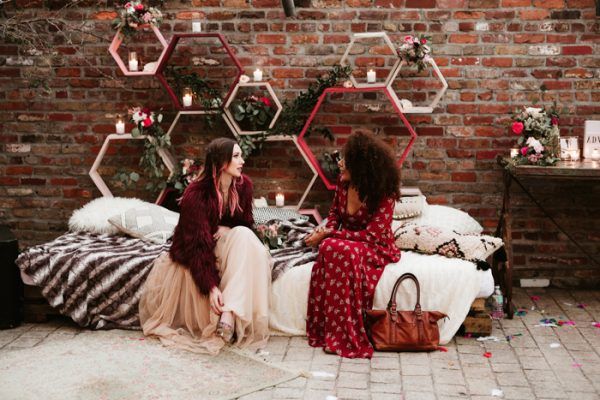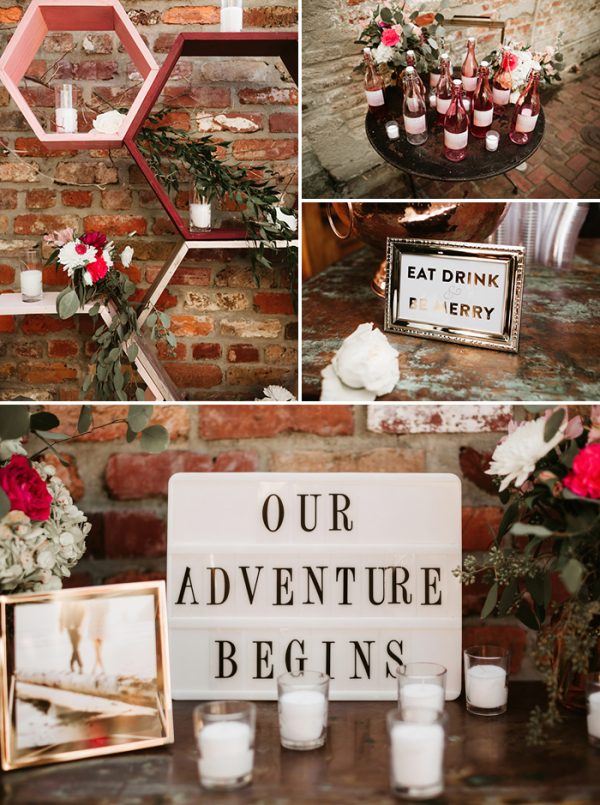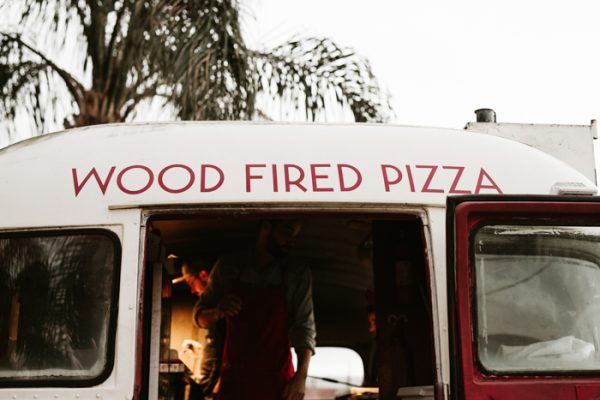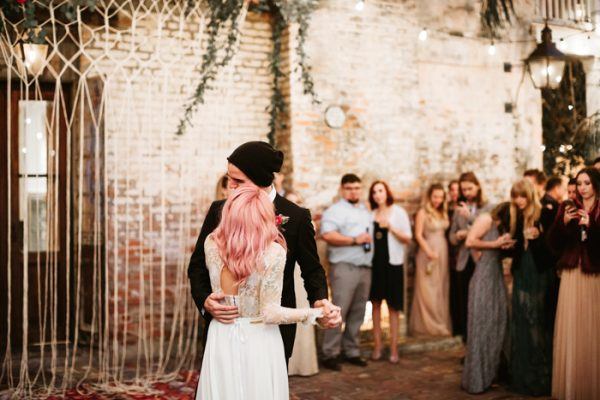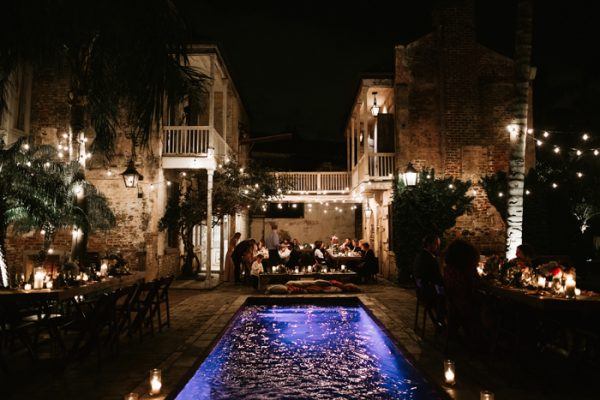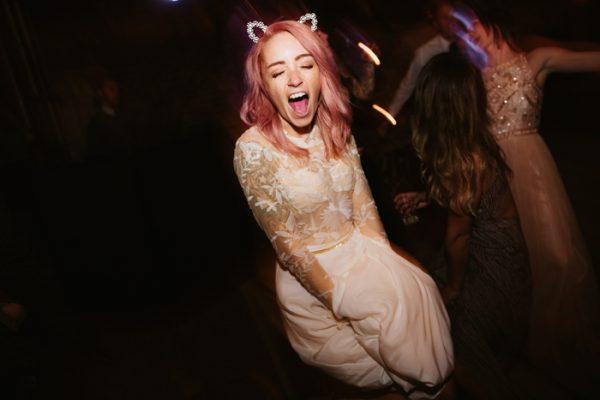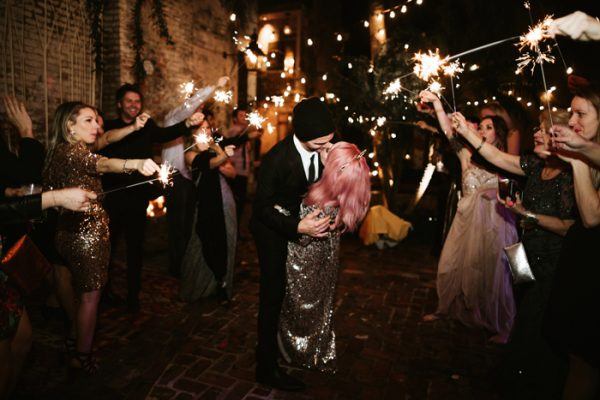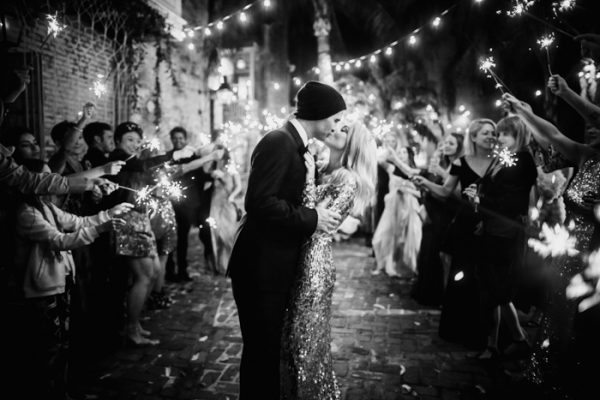 Congratulations to Autumn and Michael, and a special thanks to Lauren Scotti for sharing their amazing day with us. Love this venue's vibes? Then you've got to see this wisteria-inspired New Orleans wedding, also at Race + Religious!