We know that a lot of you out there got engaged over the holidays, so we're spending the next few weeks getting your wedding planning off to the right start. We kicked if off last week with an article about Hiring a Wedding Planner (a first step that we think is a GREAT idea!), and today we're going to talk about how to choose your wedding photographer. One who will be fun to hang with on your wedding day, professional and experienced enough to exceed your expectations, and so talented that they will produce the dream images you'll treasure forever!
Here are our suggestions for finding and hiring the best photographer for your wedding.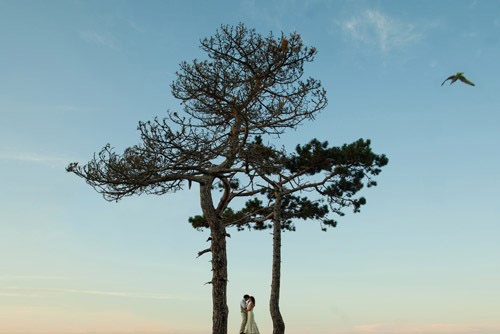 (wedding photo by Jonas Peterson)
Choose Your Style
Youll find over 200 outstanding photographers on the Junebug Weddings Worlds Best Wedding Photographers Hotlist. Each one has a distinctive style and all of them are available for travel. In fact, many of our member photographers specialize in destination weddings.
You may want to look for a photographer who lives near your home or wedding location, but dont stop there as you may find someone who fits your style to a tee listed somewhere else. View the photographers website and blog, and imagine yourself in their pictures. Look at how they pose, (or dont pose), the couples they're photographing and ask yourself if their style feels right for you. View a body of work from several weddings and take note of how well the photographer shoots in different lighting situations and under different circumstances. If youre drawn to natural light photos in sun-drench places but youre getting married in an elegant ballroom lit by chandeliers, youll want to be sure your photographer excels at capturing photos indoors.
Read the photographer's bio to see if you are likely to connect well, and gather all the information you can about their approach to wedding photography. If you are looking for high-fashion portraits of you and your guests youll want to choose someone who specializes in that type of work. Alternatively, if you would rather not pose for your pictures you may want to choose an artist who takes a documentary, photojournalistic approach to wedding photography.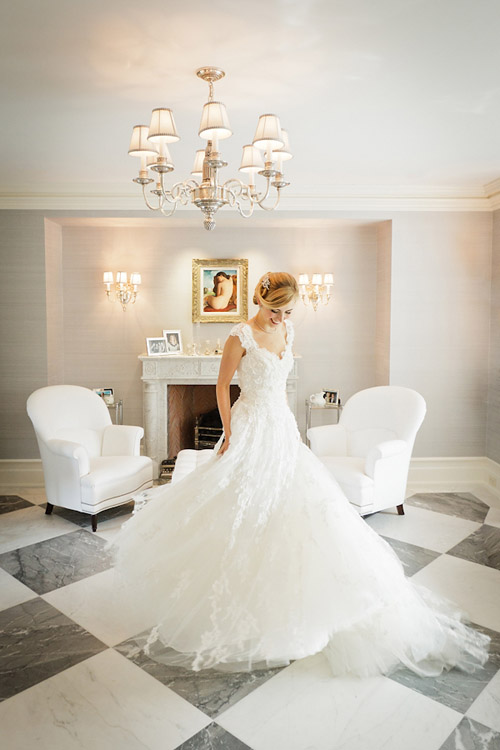 (wedding photo by Brian Dorsey Studios)
Connect and Communicate
Once youve found at least five photographers who you would like to contact, reach out and see if your date is still available. Ask each artist to provide you with their latest pricing, packages, and contract information as well as several references, and set up a phone consultation. Ask about their approach to their work, and what makes them love shooting weddings, and find out what you can expect from them on your wedding day and throughout your relationship. Keep in mind that not every great photographer is a great wedding photographer, so be sure whoever you choose has ample experience shooting weddings.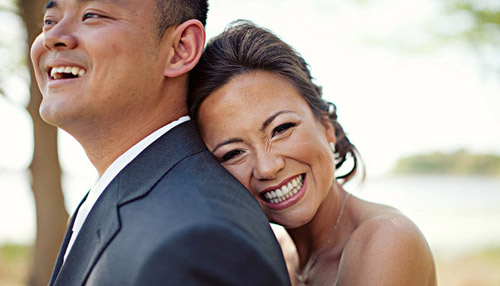 (wedding photo by Studio 222 Photography)
Evaluate Your Options
Once you have a good set of choices, evaluate the information youve gathered. Think about the quality of customer service youve received so far, and how you feel about the photographers youve contacted. Ask yourself who you trust the most and how excited you are to have them as your wedding photographers. Consider their pricing and packages and how important wedding photography is to you in terms of your overall budget. Its easy to let the many aspects of wedding planning overwhelm you and forget to prioritize your expenses. Keep in mind that when your wedding day is over your photos will help you remember it for the rest of your lives together, and that they will act as part of your legacy for generations to come.
Once youve made the connection with the right photographer, share your vision for you wedding and your personalities, so your photos can be a true reflection of your story. Chemistry between you and your photographer is vital to ensure you look relaxed in your pictures and that you fully enjoy your wedding day.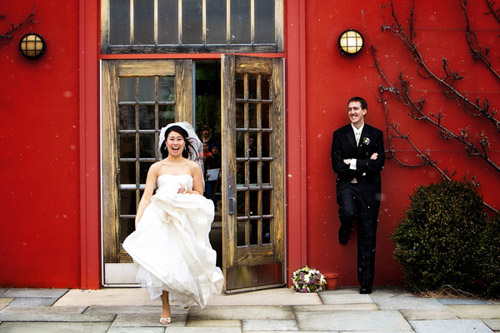 (wedding photo by Bob and Dawn Davis Photography and Design)
Relax and Revel in Your Wedding
When youre wedding day arrives, be sure youve allocated all the time you need for the pictures you want, and then relax and let your photographer create the images youve hired them for. When you work with an outstanding photographer there is no need for you to worry that they will miss anything important and theyre bound to capture hundreds of priceless, in-the-moment images that you could never imagine ahead of time. So, walk down the aisle, dance with abandon, party with your guests and let your photographer handle all the little things that go into creating amazing wedding images.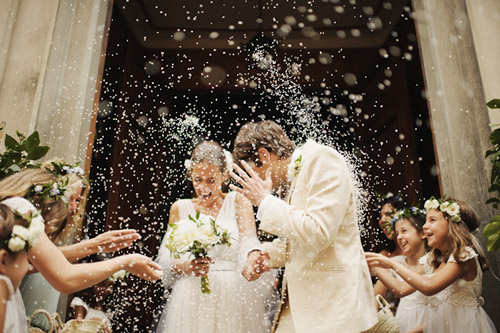 (wedding photo by Ed Peers Photography)
Your fun homework now? Get inspired for your wedding with our Photobug blog, Real Weddings Library and Wedding Photo Gallery where youll find tons of beautiful weddings, engagements photos and stand-alone images that are setting the bar in wedding photography! Then, head on over to our World's Best Wedding Photographers Hotlist. Every artist and team we recommend has extraordinary talent, solid experience, and a proven track record of outstanding customer service!