Santa Barbara wedding planner Jill La Fleur is sought-after in Southern California and around the world for her flawless event coordination and her ability to capture the personal style of her clients in their wedding design.
As part of Junebugs Southern California expansion our team went to meet Jill near her home in Solvang, and since then weve been enamored with her and her work. Today, were thrilled to share with you a little about Jill and what drives her to be an extraordinary wedding planner. We hope her answers will help inspire you to celebrate your personal style!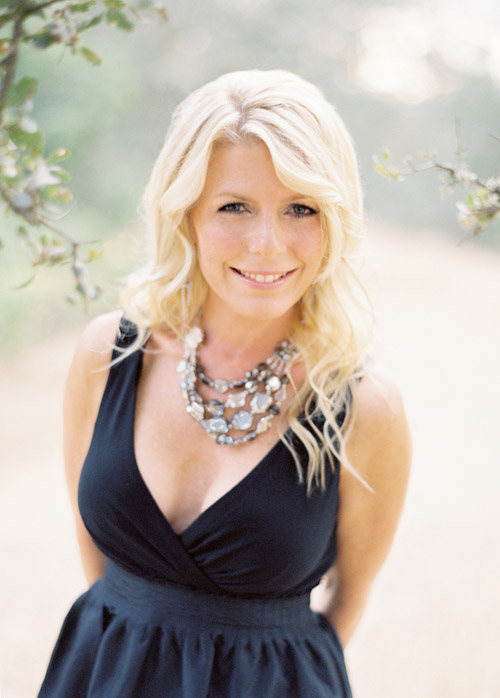 Photo by Jose Villa Photography
Junebug: What drew you to wedding planning?
Jill: I have a background in interior design and I adore creating atmospheres. I love transforming spaces and creating graceful transitions from one space to another.
Junebug: What do you love most about your job?
Jill: I love people and working with couples who are willing to think outside the box. Whether they come to me with a blank slate our lots of ideas, my job is to be a great listener. I love to find out what they love in life, how they met, what their house is decorated like, what music they listen to etc Of course,realizing theyve come to me to make every detail work is always humbling and exciting.
Another thing I adore about wedding planning is being part of the creative, artistic wedding community in Santa Barbara. I love the people I work with and the amazing venues and talent that I am surrounded by.
Recently I worked with a bride who owns an adorable cottage on Venice Beach. She is an artist and her passion for art was displayed throughout the cottage in dozens of creative ways. I was able to take the elements of her shabby chic style with its soft, hand-worked, natural componets to create a wedding that was truly authentic for her and her groom. We choose the Ojai Valley Inn Barn as the location and turned to Joy Marie Photography to photograph it. The couple and I were both thrilled with the results.

Another bride I worked with showed up for our first meeting beautifully dressed in all Anthropologie clothing. When I complimented her on her fashion, her passion for Anthropologie style came out right out and we decided to run with it while creating something really unique for her. For this wedding we choose the stunning Hahn Estate and Megan Sorel Photography to capture all the action.

Junebug: What are your favorite wedding locations in California and around the world?
Jill: In California, I love Figueroa Mountain Farmhouse, San Ysidro Ranch, The Four Seasons-Santa Barbara, Bacara Resort, Saddlerock Ranch and the Ojai Valley Inn Barn, I am also a huge fan of the Lodge at Keole on the Hawaiian Island of Lanai, Hacienda al Carmen in Mexico and anywhere in the South of France.
Junebug: What splurges do you think are most worth it?
Jill: Great lighting and a good band. Those two things can make a world of difference when it comes to throwing a stylish party.
Junebug: What advice would you give a couple looking to have a destination wedding in Santa Barbara?
Jill: Contact your planner as soon as you have a date in mind. Summer is always very busy and you will definitely get better deals if you go off season and stay away from Saturdays. I love the winter here, its usually clear and pretty and December and January are absolutely gorgeous.
Junebug: What is the best thank youve ever received?
Jill: On more than once occasion Ive been thanked in the toast by the couple and their parents. There is nothing that makes me feel better professionally.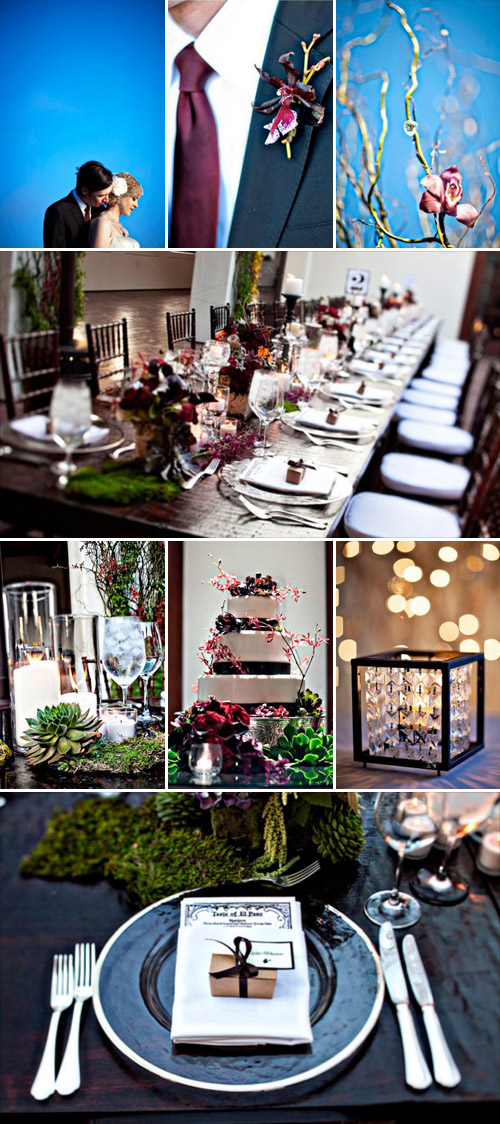 Junebug: If you were ordering your own wedding cake what flavor would it be?
Jill: I wouldnt necessarily order a cake, but I would love to have a variety of desserts. One of my favorite treats is pineapple upside down cake, and apple crumble pie with ice cream. I love warm desserts. If I wanted to add a cake I would probably choose coconut or red velvet.
Junebug: What flowers you would choose for your own bouquet?
Jill: Personally, I love peonies and white lilacs, but I never encourage brides to like what I like, I want to discover what matters most to them.
Thank you so much Jill! What a pleasure! Junebug readers, if you're getting married in the Santa Barbara area, be sure to check out La Fleur Weddings and Events and visit their website and blog for unbelievably beautiful wedding style inspiration!