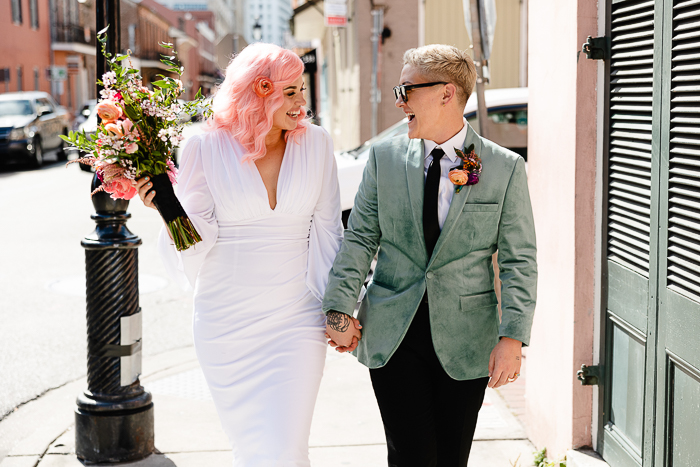 Chalise and Madeline admittedly love to DIY pretty much everything in their lives, so naturally, their wedding was no exception. Planning a wedding can be equally stressful and exciting, but the couple had a lot of fun bringing their wedding vision to life. With the help of their family and friends, they did an impressive job at crafting a vibrant New Orleans wedding with personalized DIY details galore.
With its quirky charm, the historic French Quarter Wedding Chapel was the perfect venue for their ceremony. And in true New Orleans fashion, the couple and their loved ones took to the streets to celebrate right after. They incorporated the same fun vibe into the details of their reception by transforming their family backyard with their eclectic styling of bright colored flowers, blush-toned velvet table covers, pink and teal tableware, cute koozies, and tongue-in-cheek note cards.
All of their hard work definitely paid off—their big day was not only bursting with color and personality, but it looked like it was a total blast too. Check out the creative ways Chalise and Madeline made their wedding uniquely their own, all amazingly captured by Savanna Sturkie!
The Couple:
Chalise and Madeline
The Wedding:
French Quarter Wedding Chapel, New Orleans, Louisiana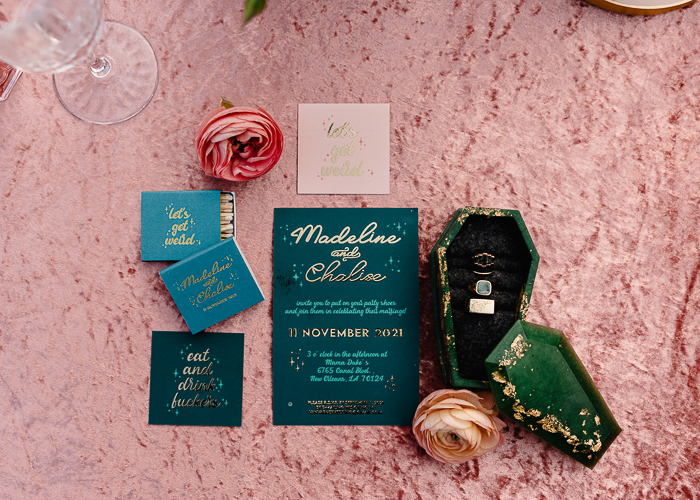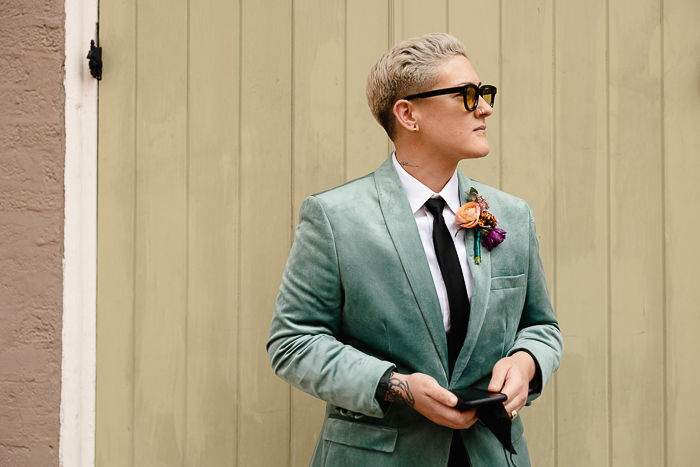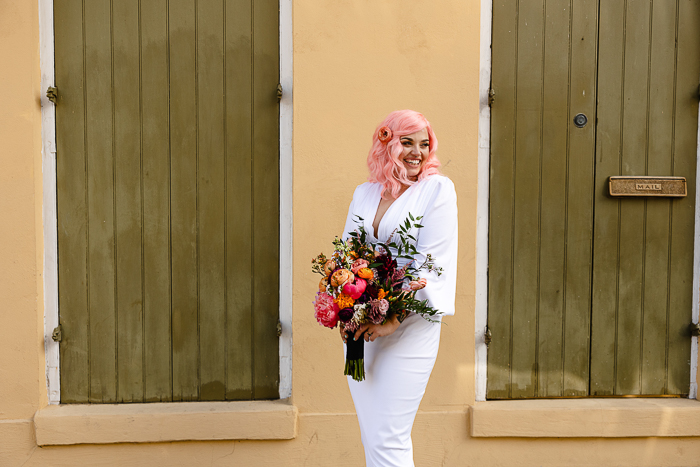 The Most Memorable Part Of Their Vibrant New Orleans Wedding
It's hard to pinpoint a specific moment because the whole day was so magical, but our time at the chapel really stands out. It was just us, our sisters, Madeline's Mom, and Chalise's Dad. It was such a beautiful little ceremony. The weather forecast was predicting some heavy rain, and the skies looked very ominous as we approached the chapel, but by the time we finished, the skies were crystal clear.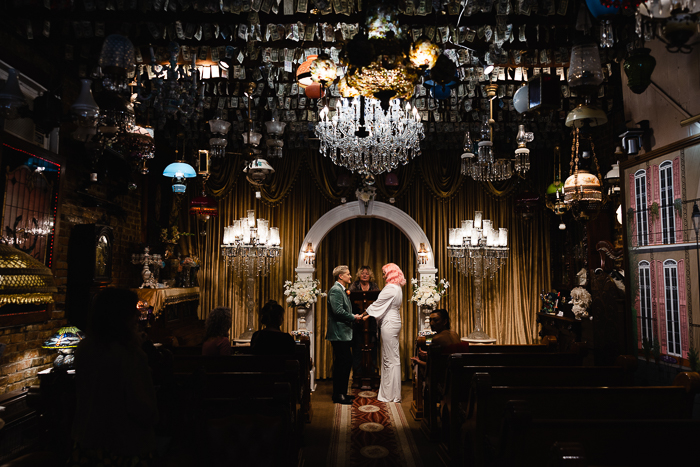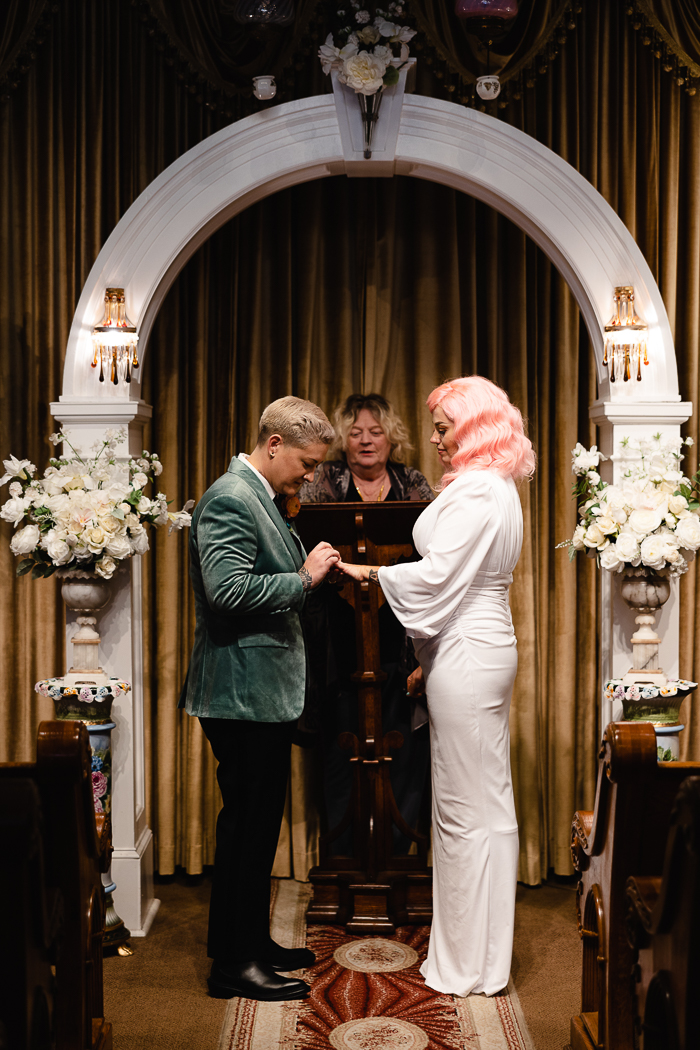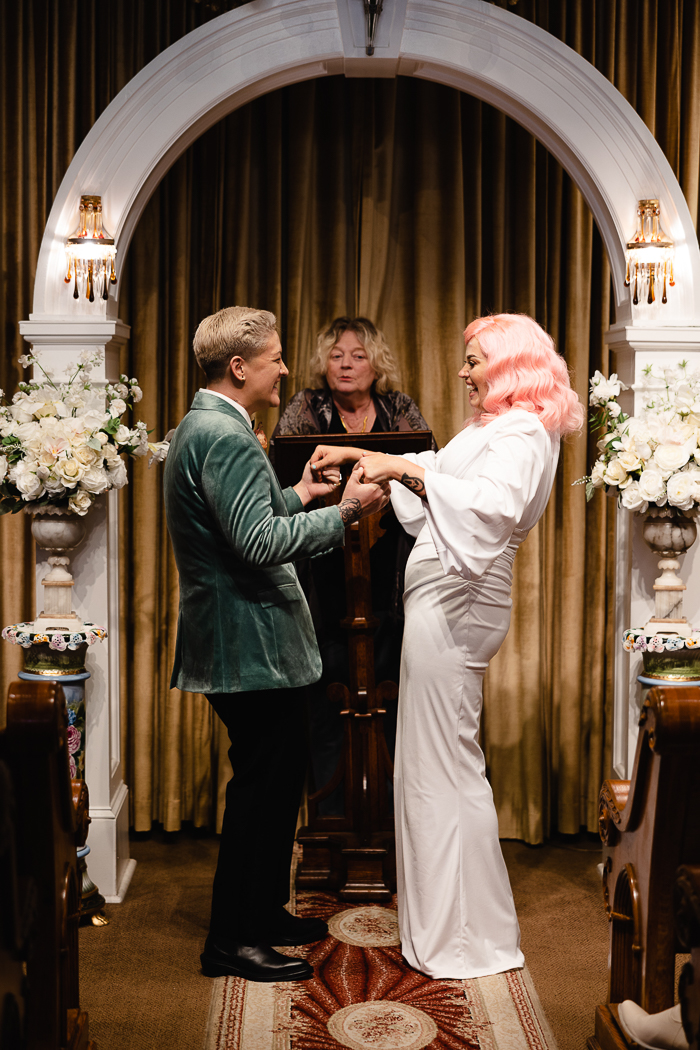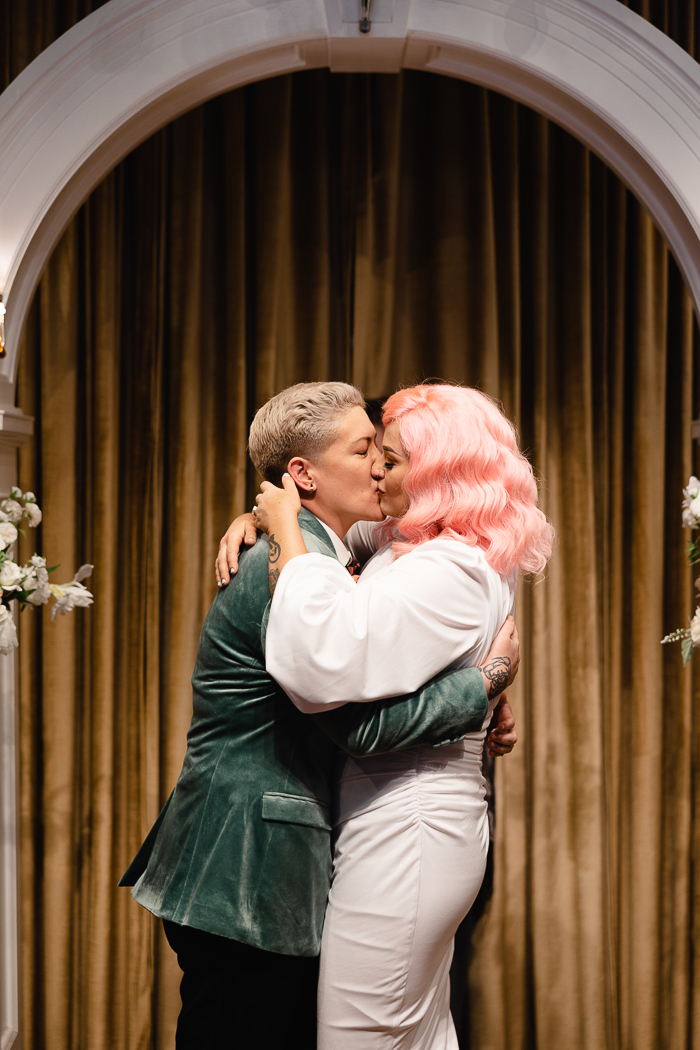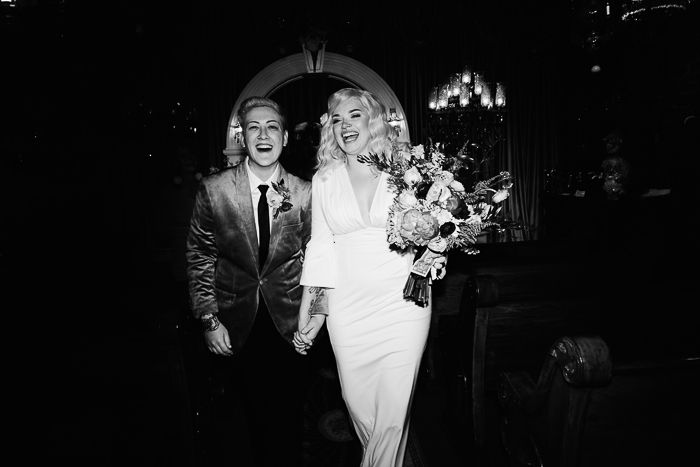 Wedding Day Surprise
With all the excitement and tension of getting ready and meeting at the chapel, we realized we had left our marriage license at home. Chalise's dad had to drive back to our house to get it. Luckily we only lived about 10 minutes away. Our service was scheduled for no longer than 30 minutes, but because we had a little hiccup, it was shortened quite a bit. But it all worked out in the end.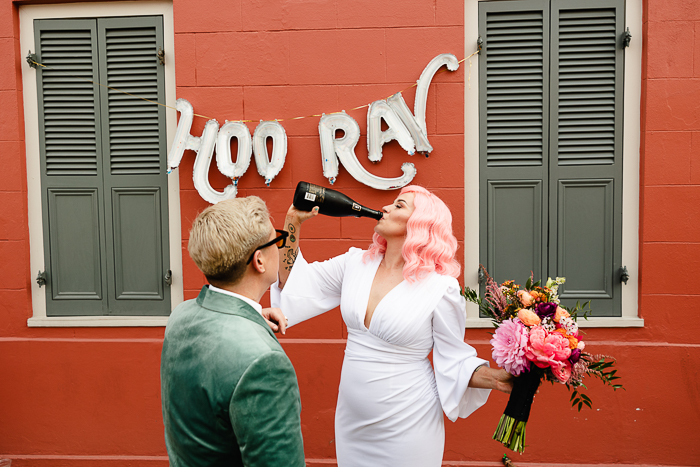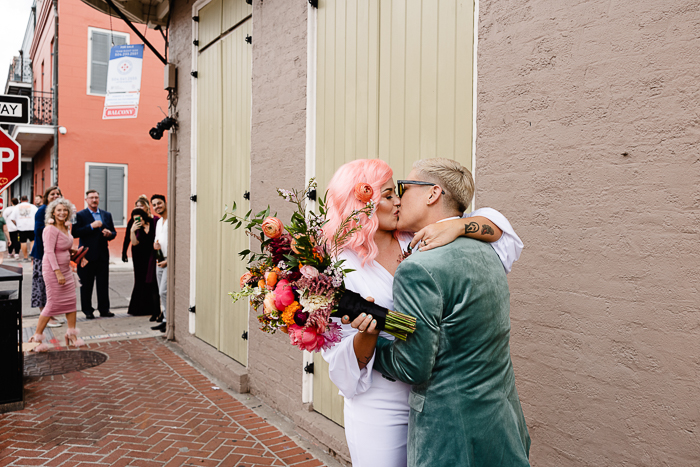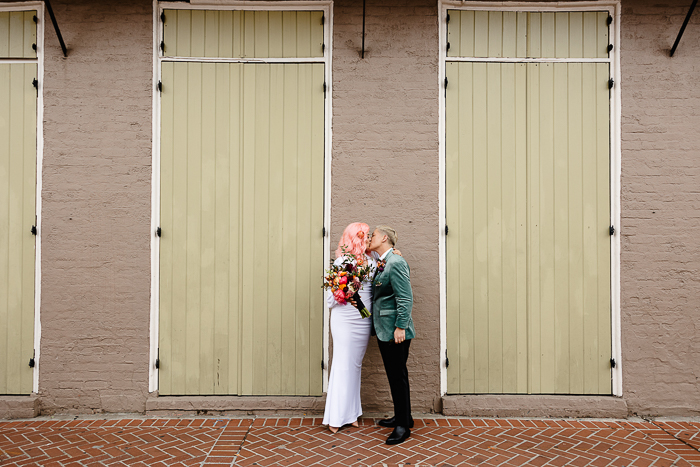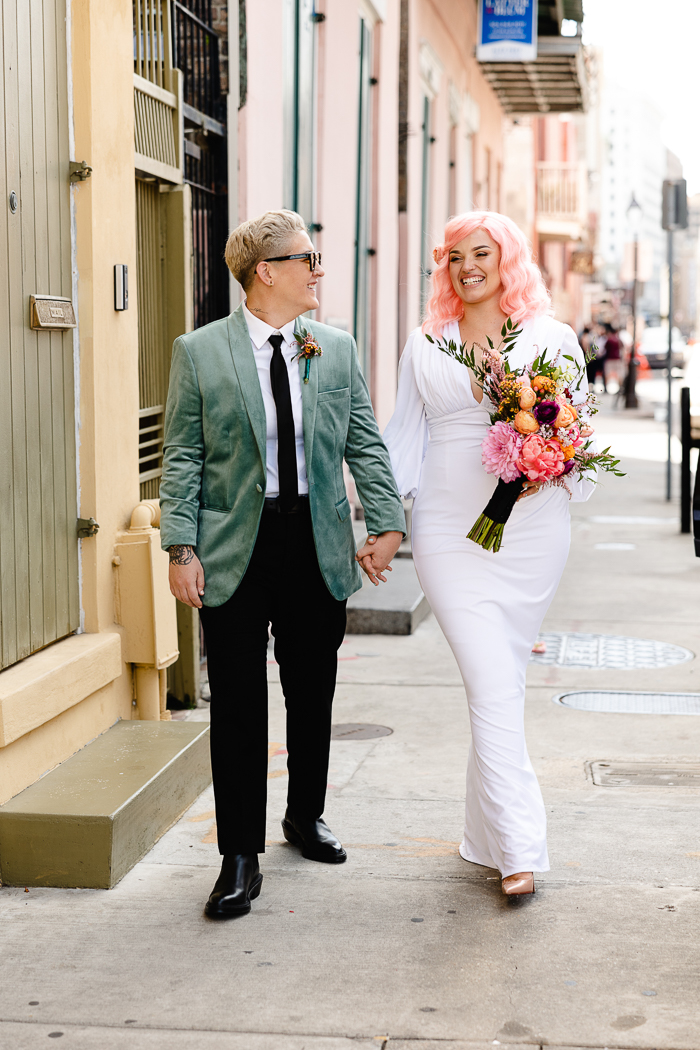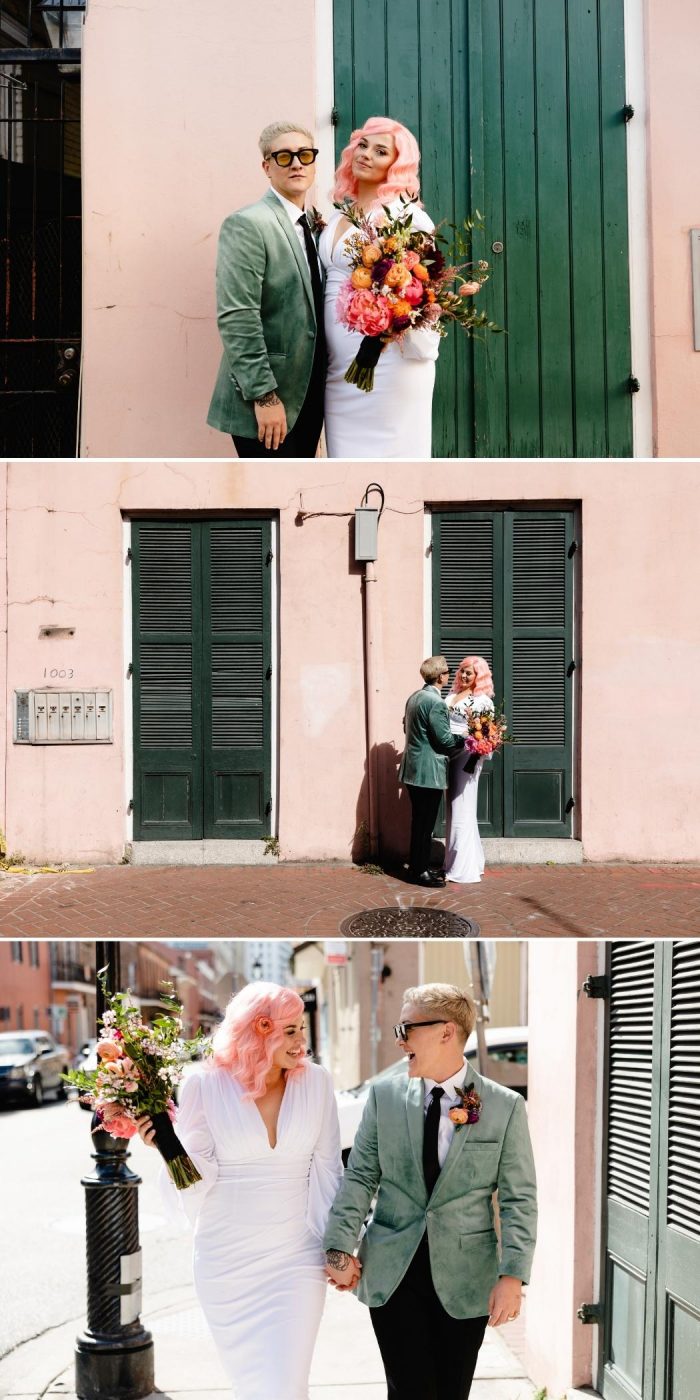 Working With Photographer Savanna Sturkie
We knew going into it that finding the right photographer for us was one of our top priorities. We wanted a specific look and someone who was not only open with photographing a queer couple but promoted it as well. Savanna Sturkie was truly everything we could have hoped for and so much more. We saw her portfolio and fell in love with her work, then had our first meeting and fell in love with her. She made us feel so comfortable the entire day. It felt more like a friend than a hired photographer. She was able to capture the most intimate and beautiful moments while also sneaking those candid moments that are priceless.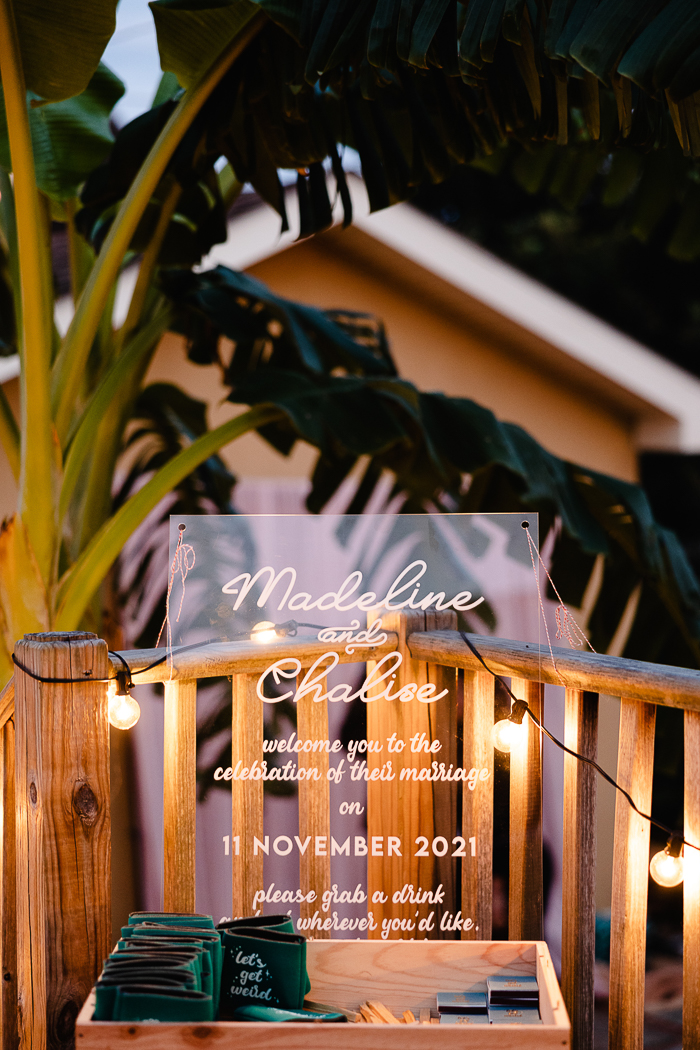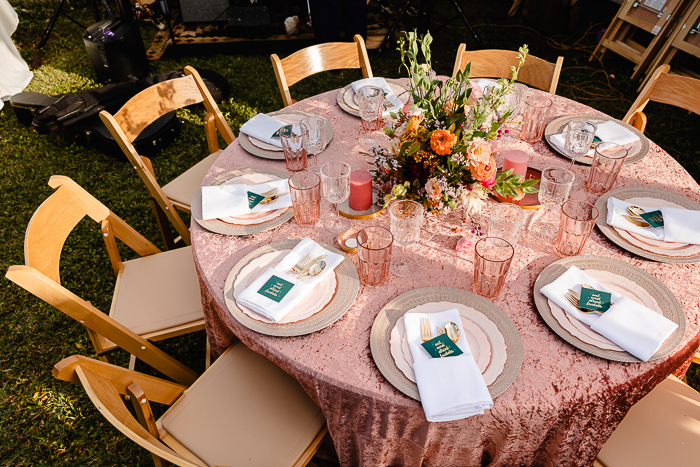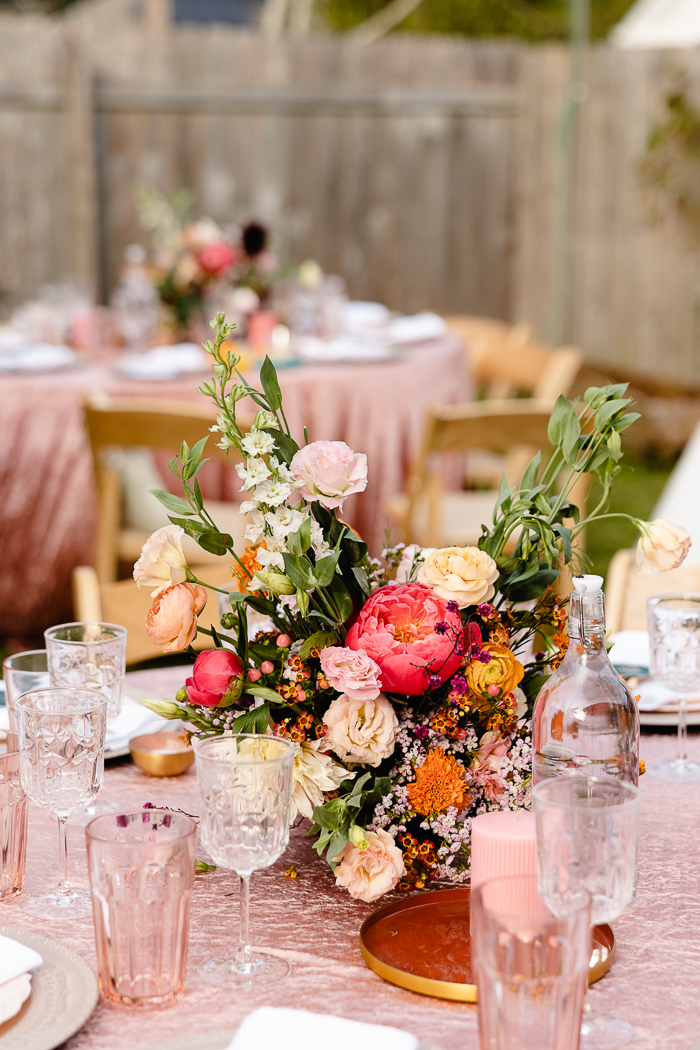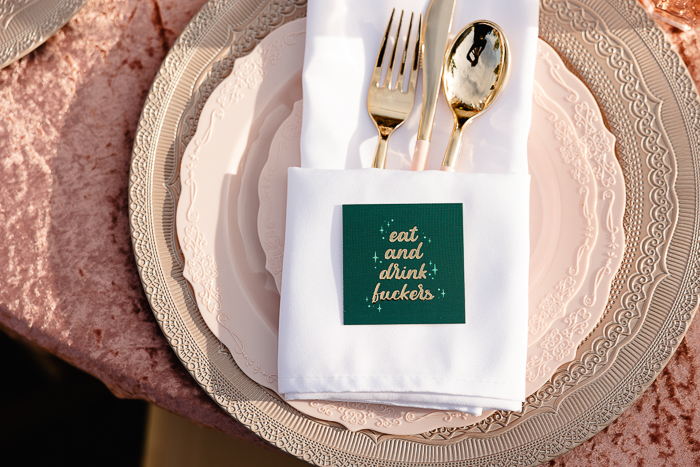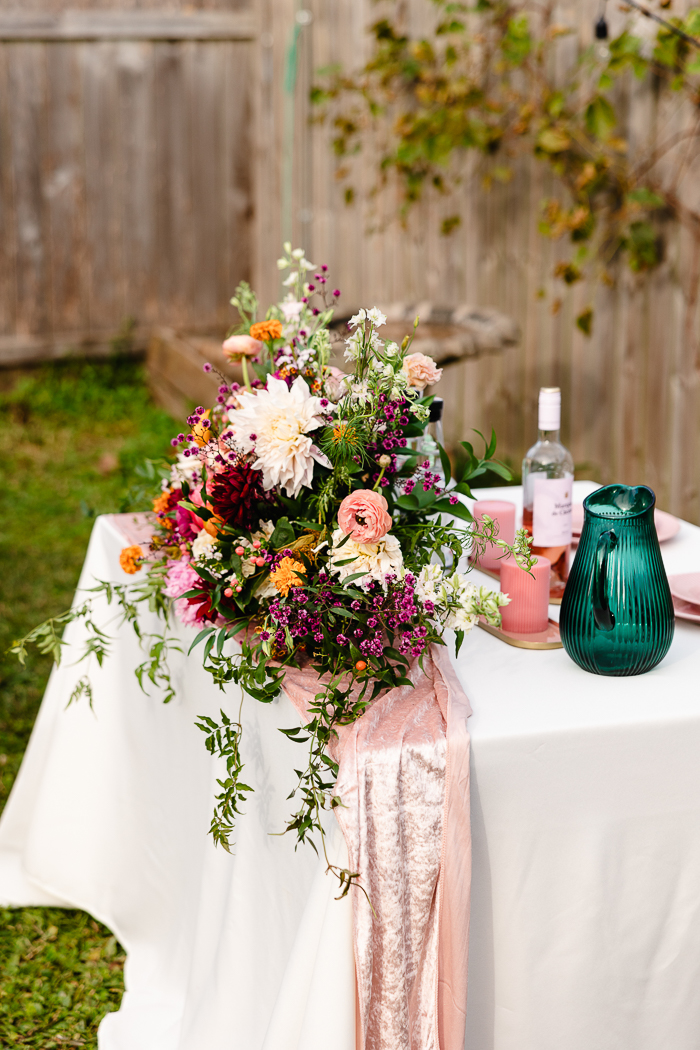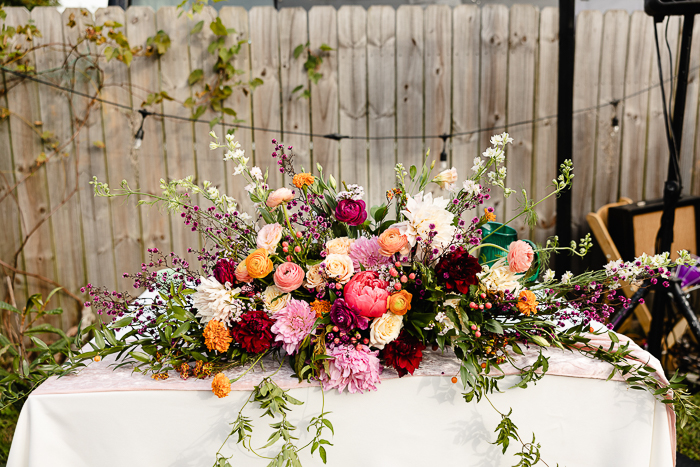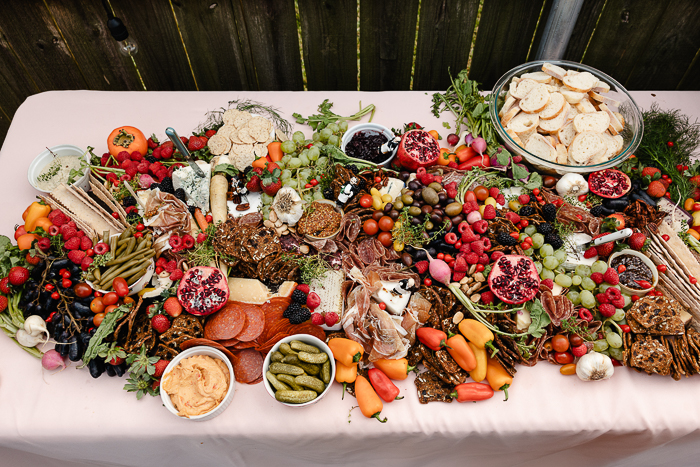 A DIY Wedding They Can Be Proud Of
We are really proud that we were able to plan this day ourselves. We didn't have a planner, so everything from the invitations to the menu was created by us. We spent months planning and organizing everything. We are both creative people and had a lot of fun seeing our vision come to life. It really wasn't until the tables were set up that we saw all our hard work had paid off. Madeline's mother was kind enough to allow us to use her backyard as our venue. And with help from our family and friends—it all came together perfectly.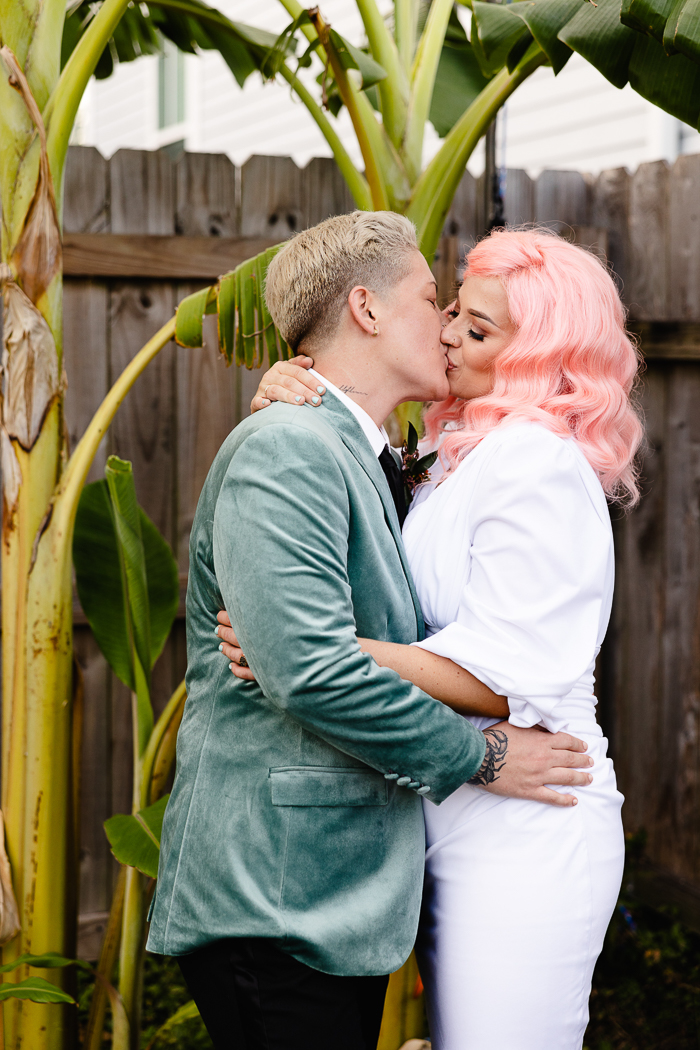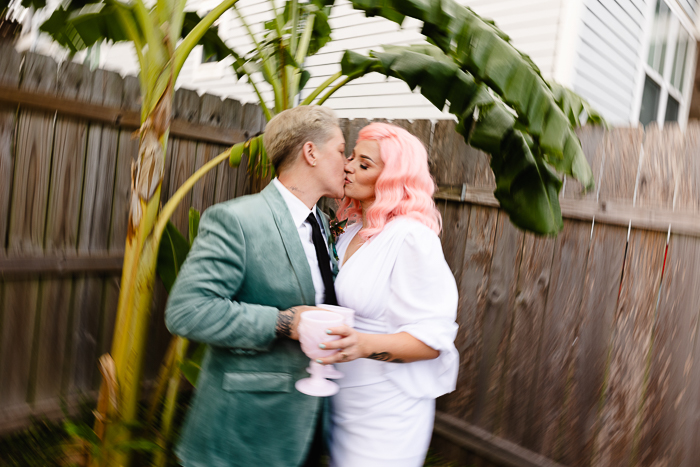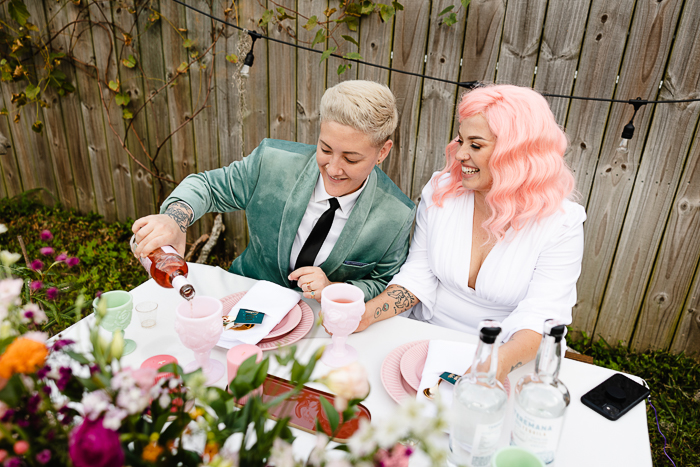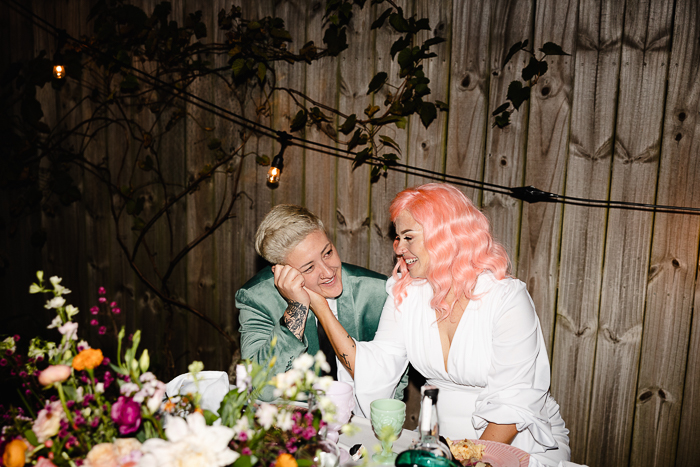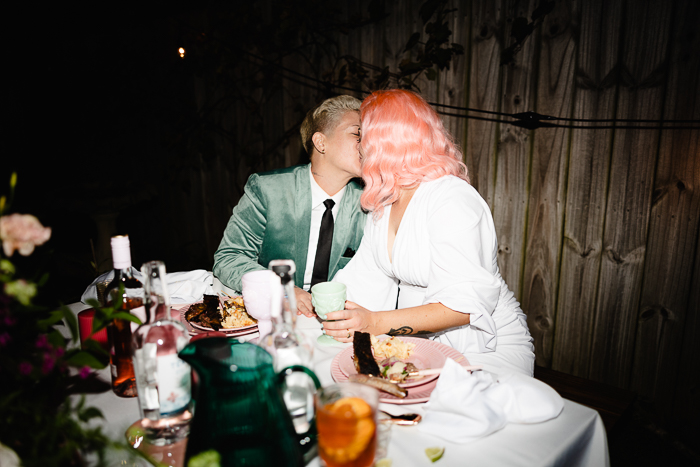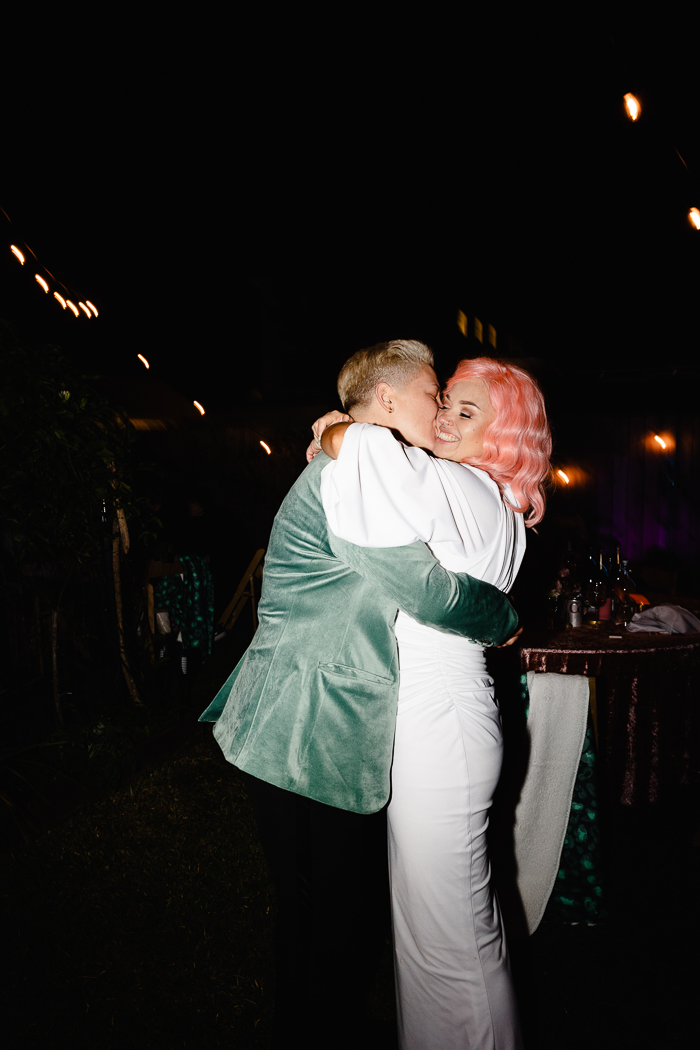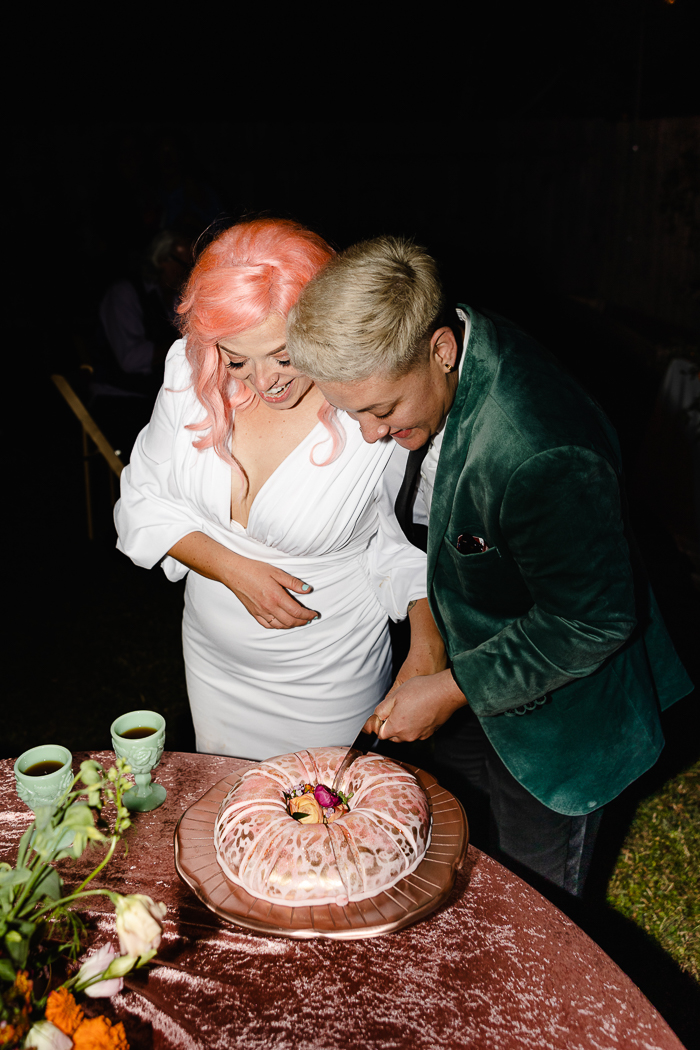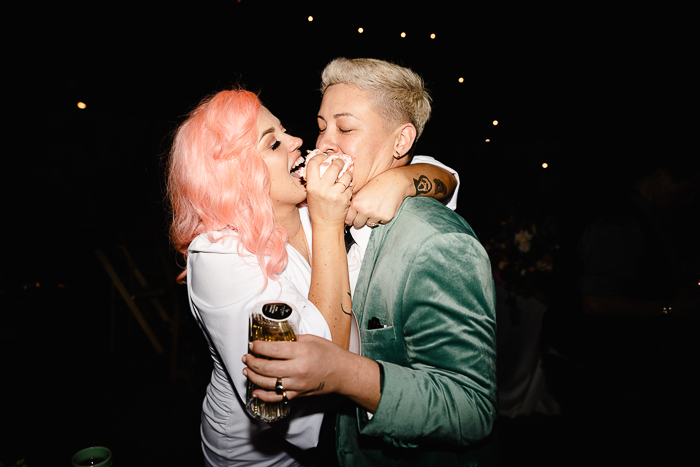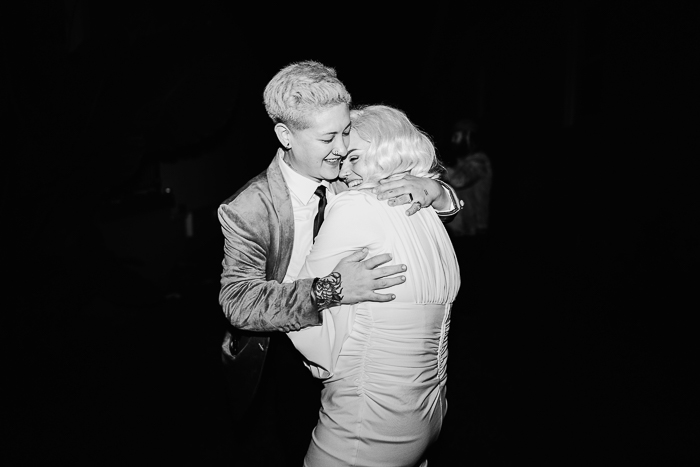 Congratulations to Chalise and Madeline on their vibrant New Orleans wedding. And big thanks to Savanna Sturkie for capturing the fun vibe and all the other unforgettable moments of the happiest day of their lives! Whether it's keeping wedding traditions that are important to you or finding creative ways to show your pride, your big day should be as unique as you and your partner are—so celebrate your day your way!