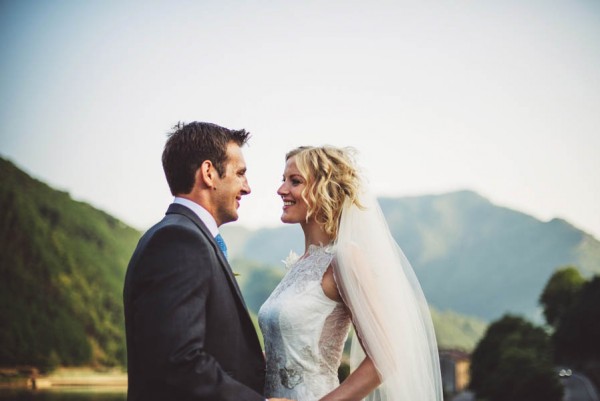 In addition to being positively stunning to look at, Villa Catureglio provided space for both the ceremony and reception at Suzanne and James' wedding, allowing them to spend as much time with their guests as possible. The traditional Tuscan wedding began with an outdoor ceremony in the courtyard where one of Suzanne's bridesmaids performed a song she wrote in honor of the sweet couple. The singing didn't stop there, as The Italian Wedding Band serenaded the newlyweds at dinner, surrounded by twinkle lights, trees, and so much love.
The Couple:
Suzanne and James
The Wedding:
Villa Catureglio, Tuscany, Italy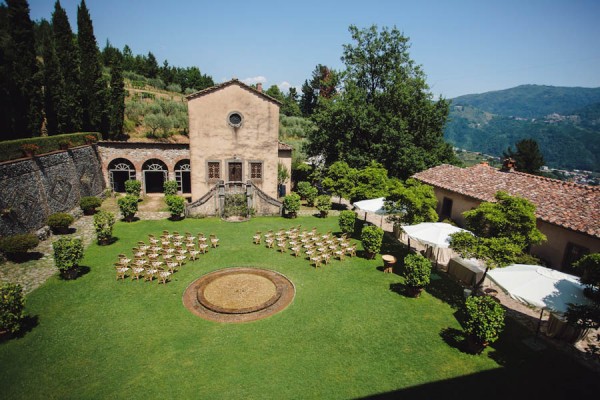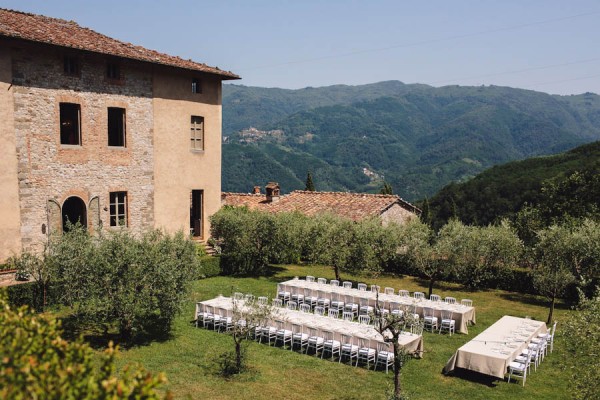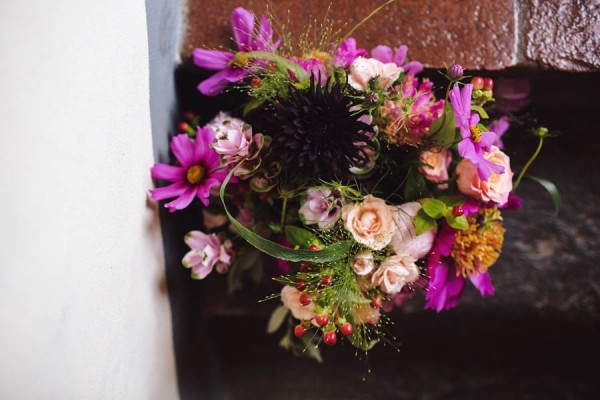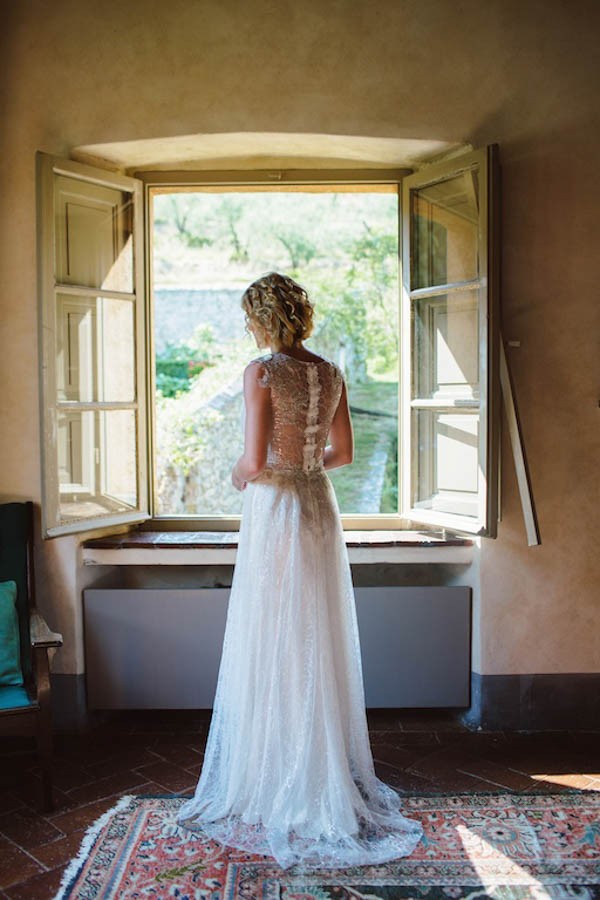 The most important aspect of the planning for us was that the wedding day would be relaxed and that we would be able to spend time with our guests. As the ceremony, reception and accommodation were all in the one place, we were able to achieve this and spend quality time with all of our guests.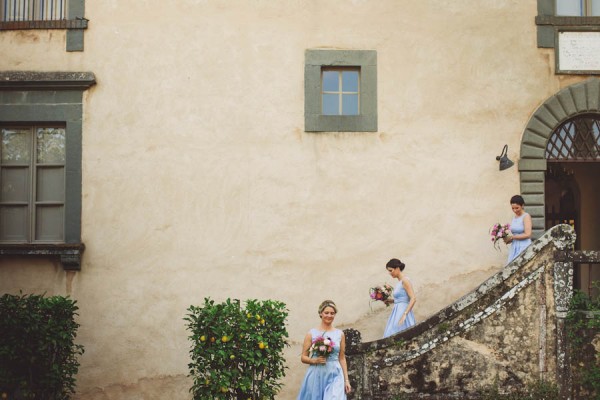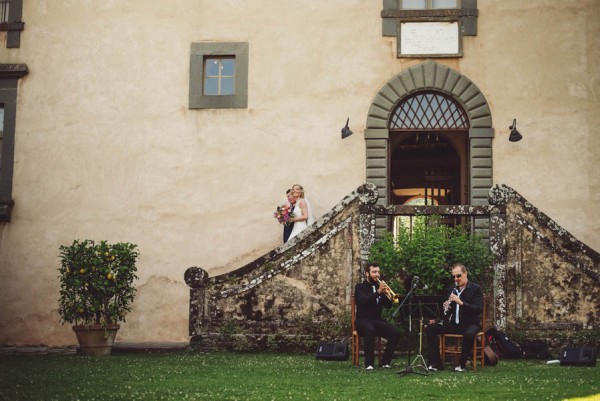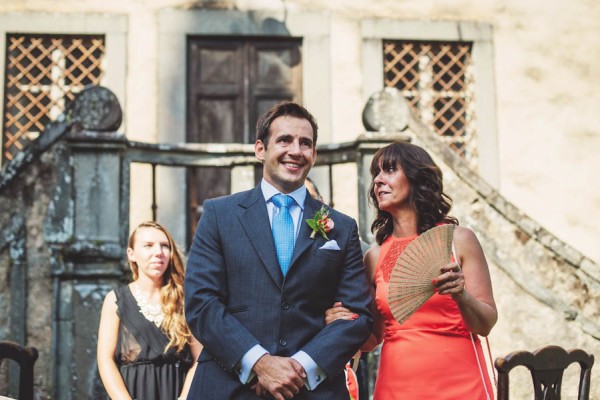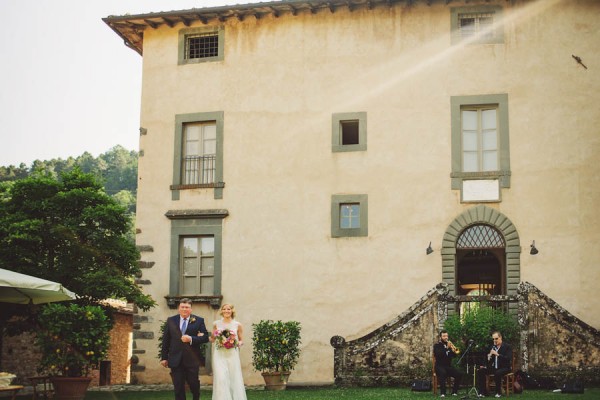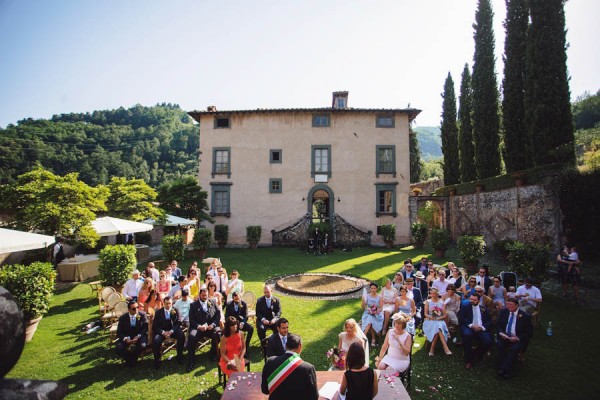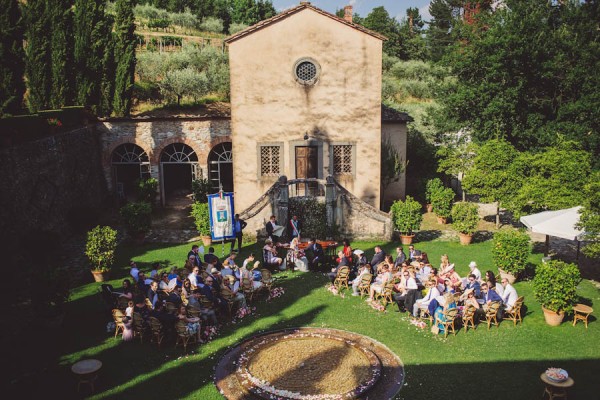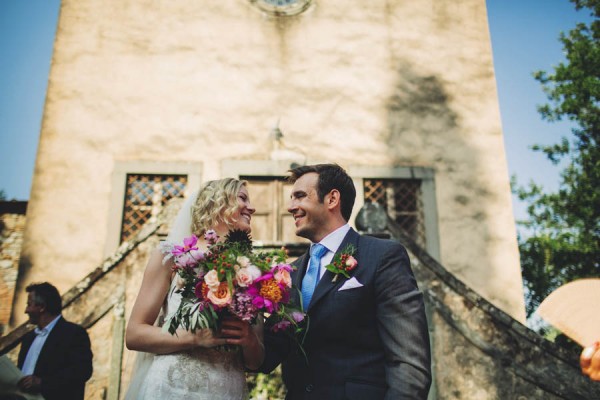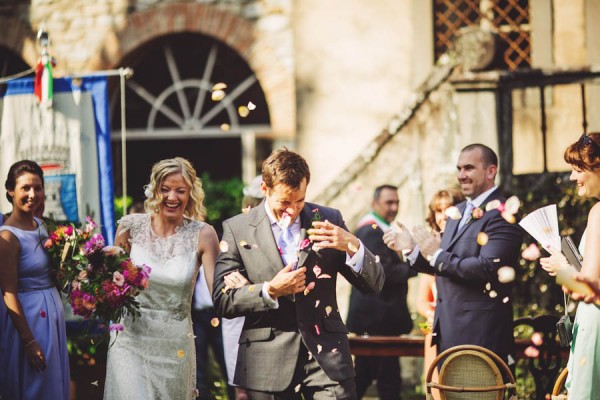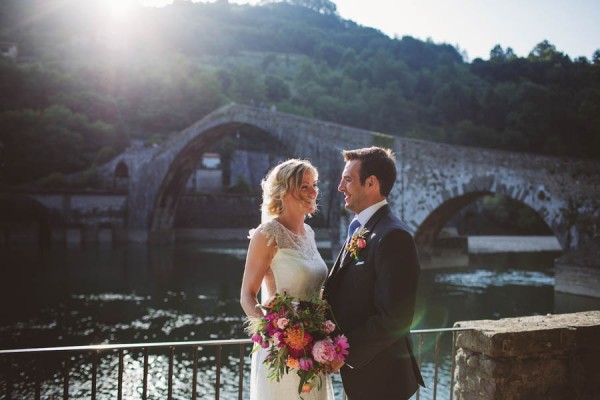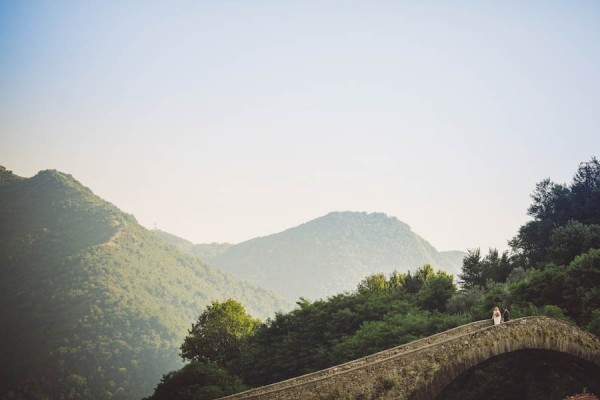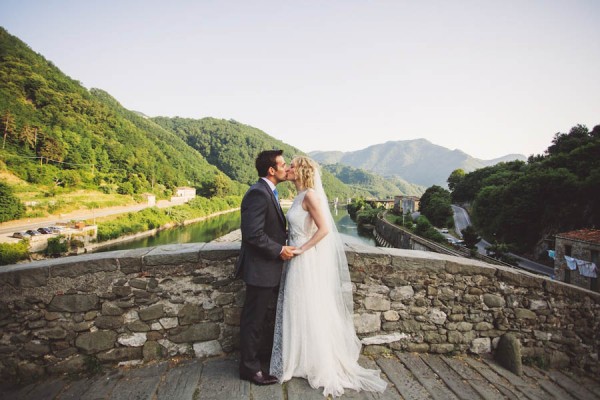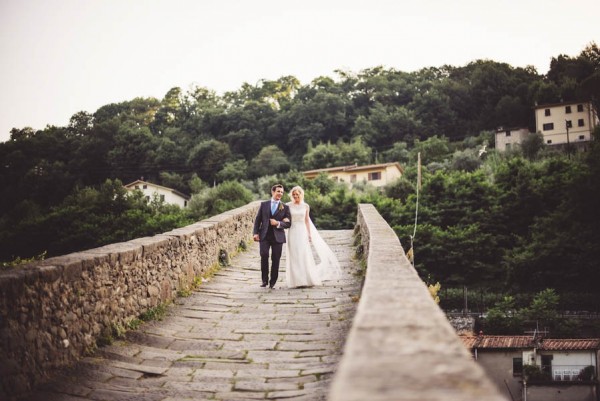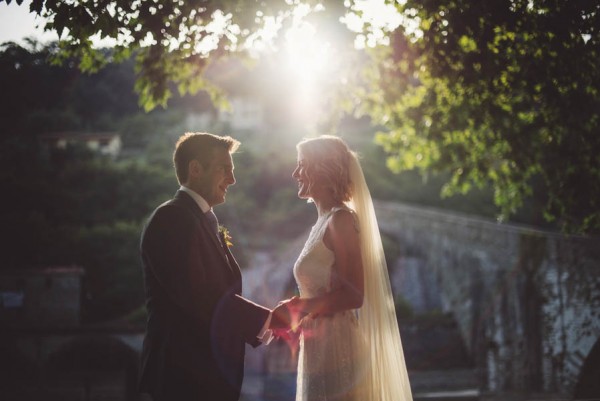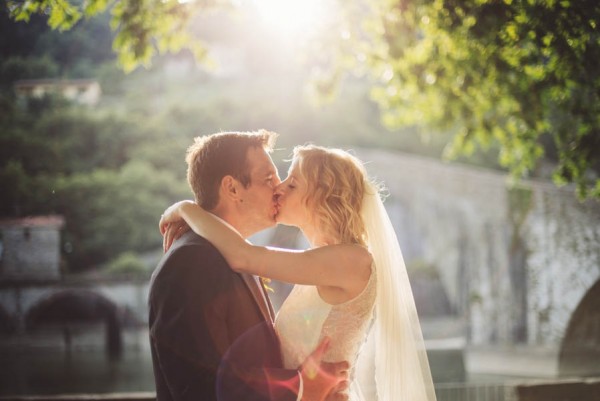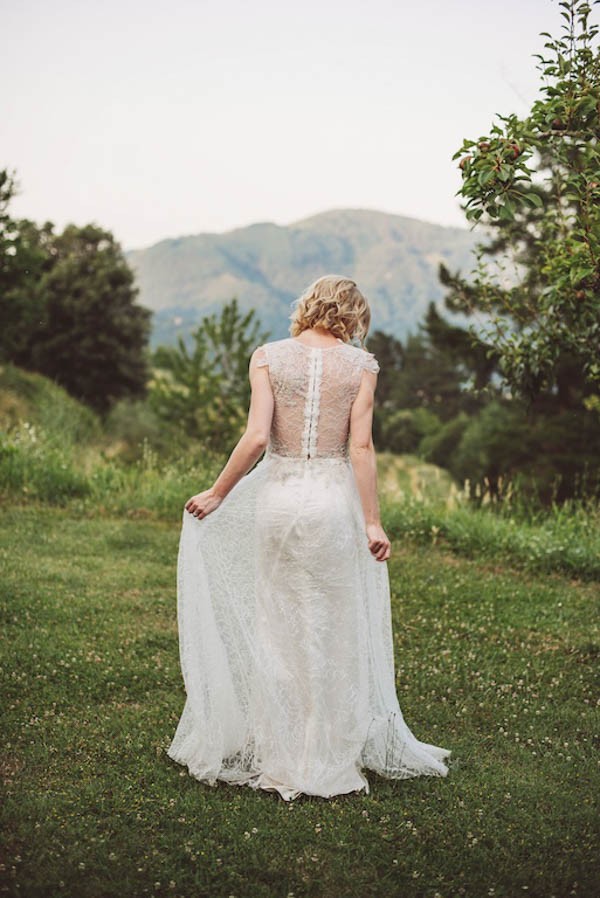 When we came across the Catureglio estate through an online search, we knew it was perfect for us. We immediately contacted the estate management and made a booking without having viewed the venue. Catureglio offered a beautiful traditional estate that could accommodate most of our guests and not just host our reception but our ceremony too. We visited the estate 8 months before the wedding and instantly fell in love with it. Villa Catureglio is a beautiful Tuscan estate, dating back to the 13th century, set in a secluded position above the Garfagnana valley. Traditional Italian gardens with lemon trees, vines and olives enclose the villa, it's chapel, the surrounding cottages and it's swimming pools.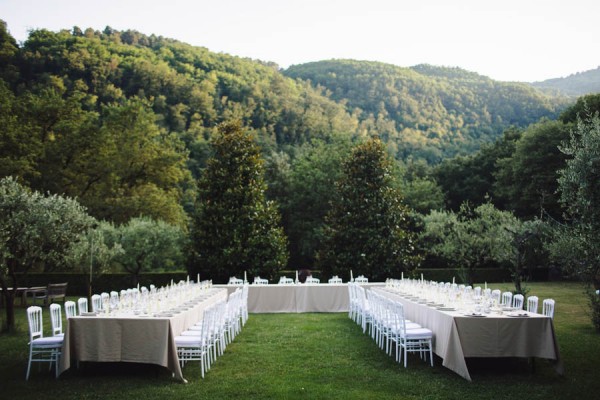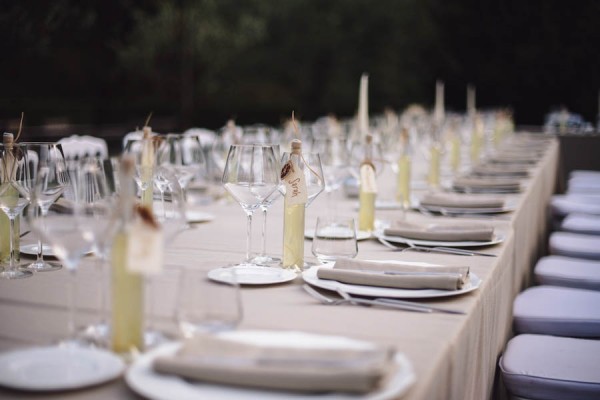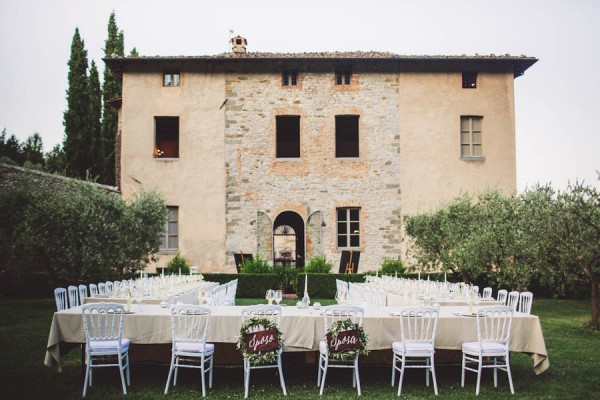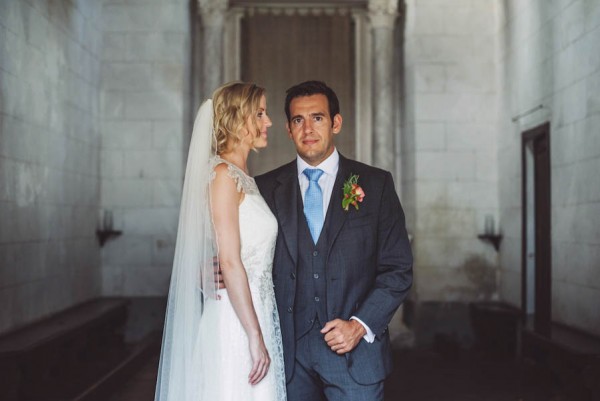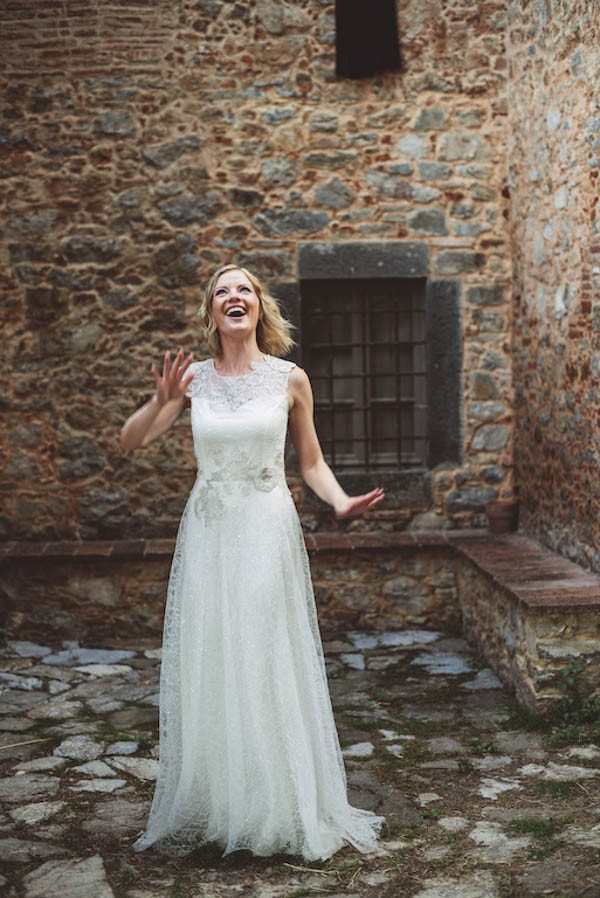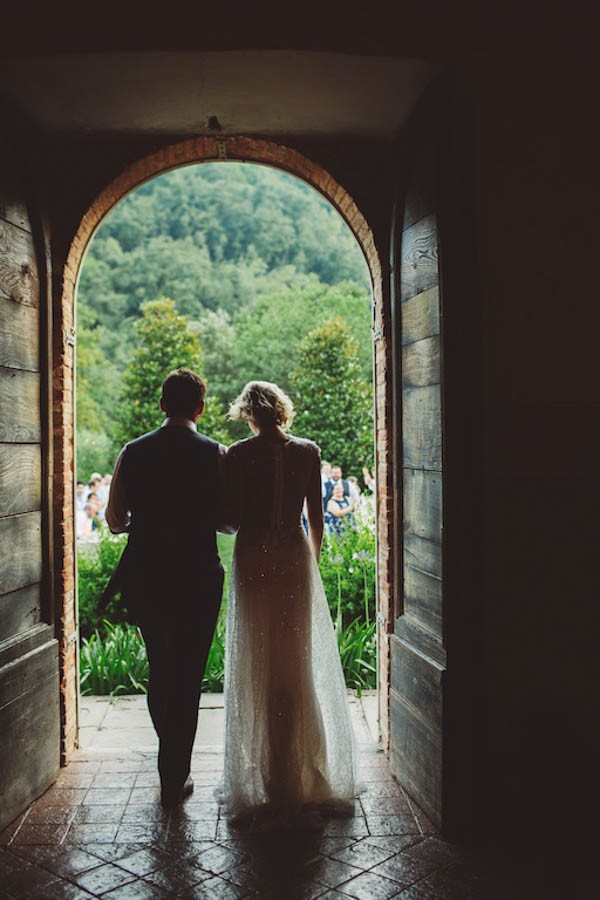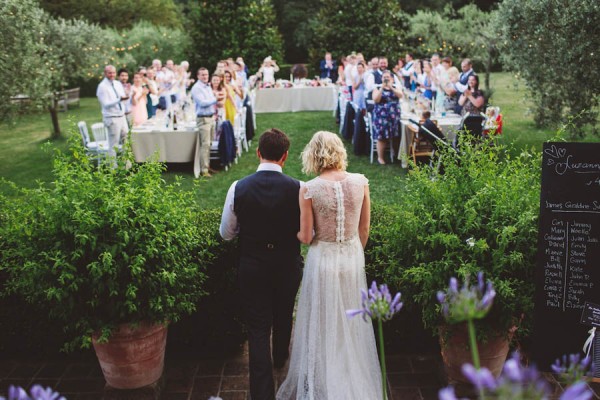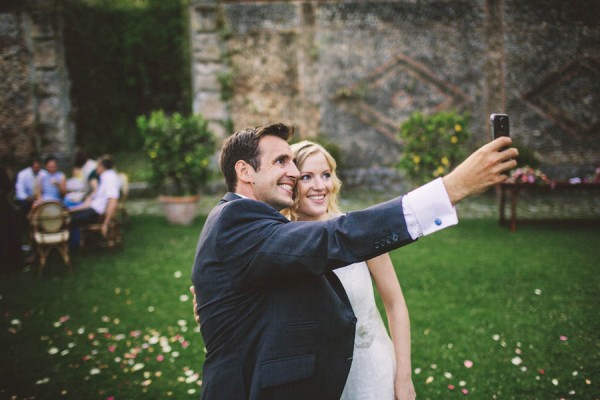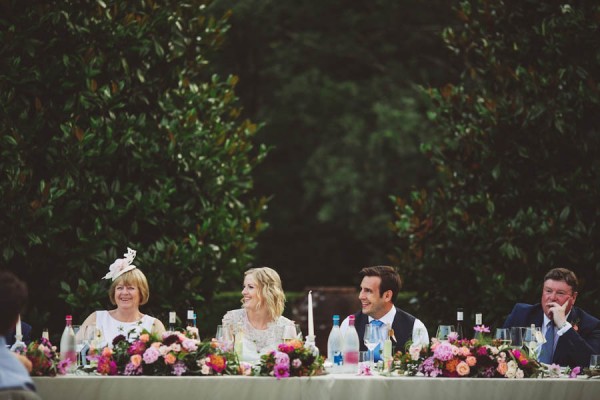 It's difficult to pin-point any one moment as we loved it from beginning to end but a few highlights were one of the bridesmaids performing a song during our ceremony that she had written especially for us; the wedding band surprisingly serenading us at dinner; the best man unexpectedly delivering his speech from the top window of the villa; and finally our guests coming together arm in arm singing traditional songs as the sun rose over the Tuscan hills.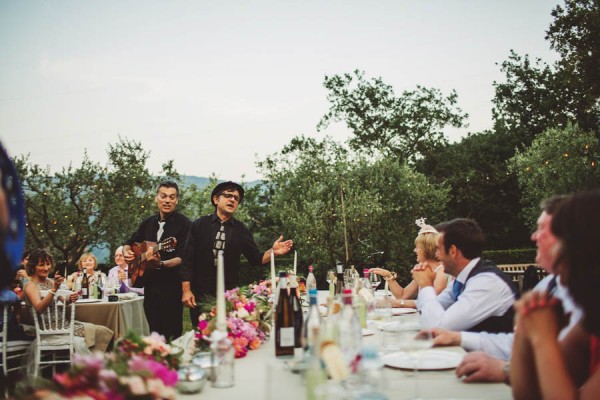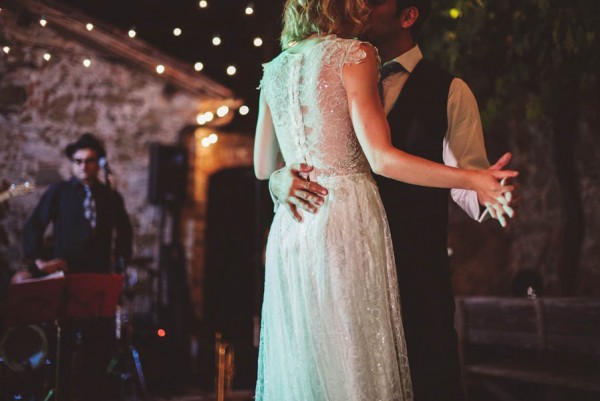 Congrats to Suzanne and James on their traditional Tuscan wedding! For more from Moat Hill Photography, be sure to check out Chris and Carine's geometric inspired Irish wedding.