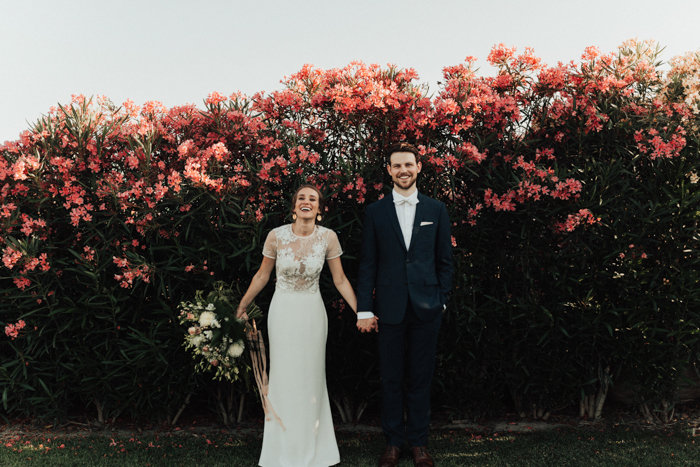 Get ready to fall head-over-heels with the Mediterranean vibes and old-world architecture in this destination wedding at La Mozaira! Using a clean and crisp black and white color palette, Nathalie and Tim added a classic and timeless look that allowed the natural beauty and gorgeous landscaping of the venue to take center stage. In addition to the beautiful design, this wedding was full of emotional and tender moments. As an alternative to a first look, the couple exchanged letters and prayed together before their garden ceremony. Afterward, they and Sophie Brendle Photography took full advantage of every romantic nook and cranny of the beautiful venue for their newlywed photo session. Nathalie and Tim were able to create a sophisticated yet approachable wedding that was one-of-a-kind and unforgettable.
The Couple:
Nathalie and Tim
The Wedding:
La Mozaira, Valencia, Spain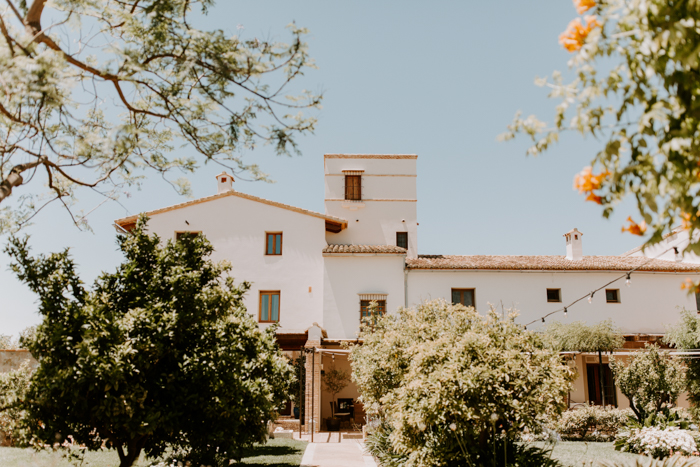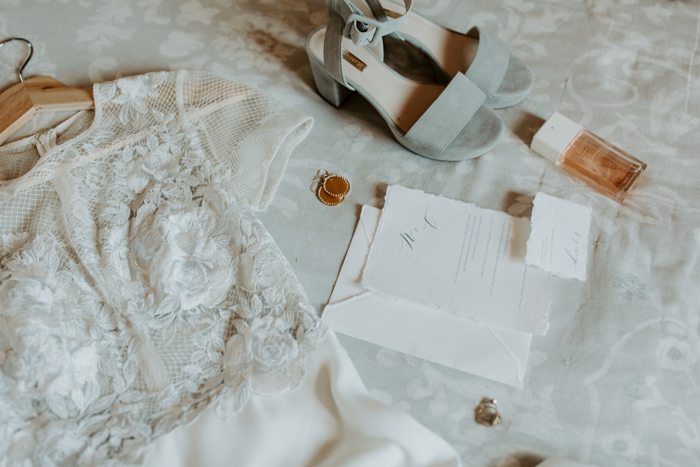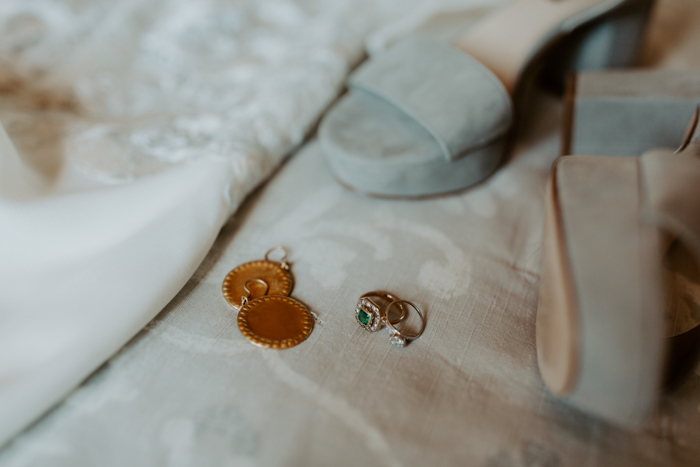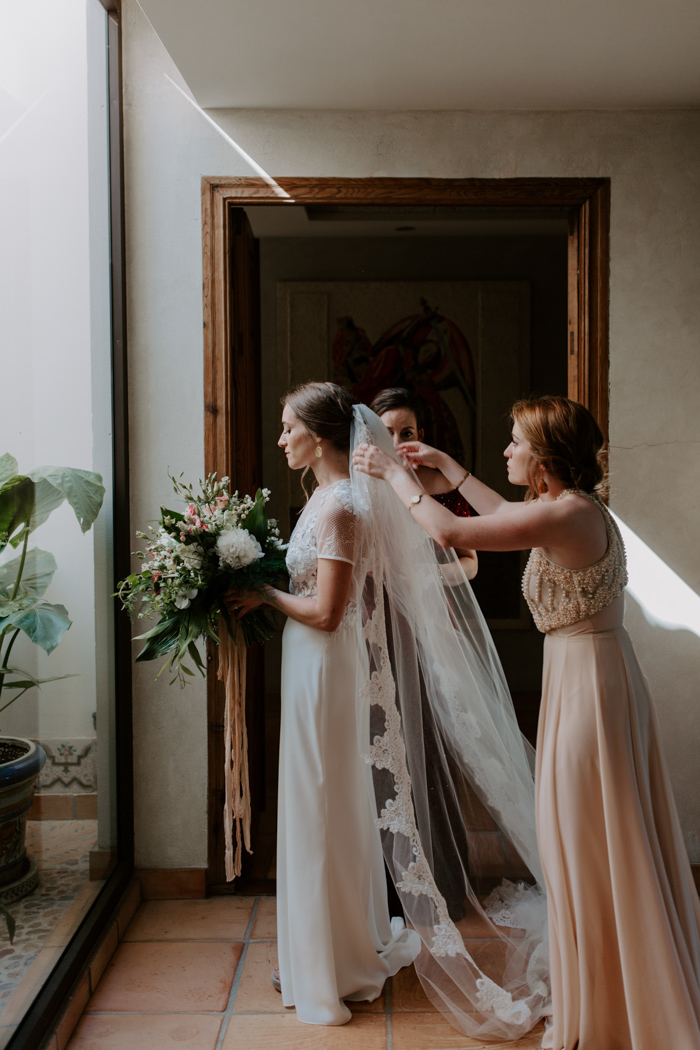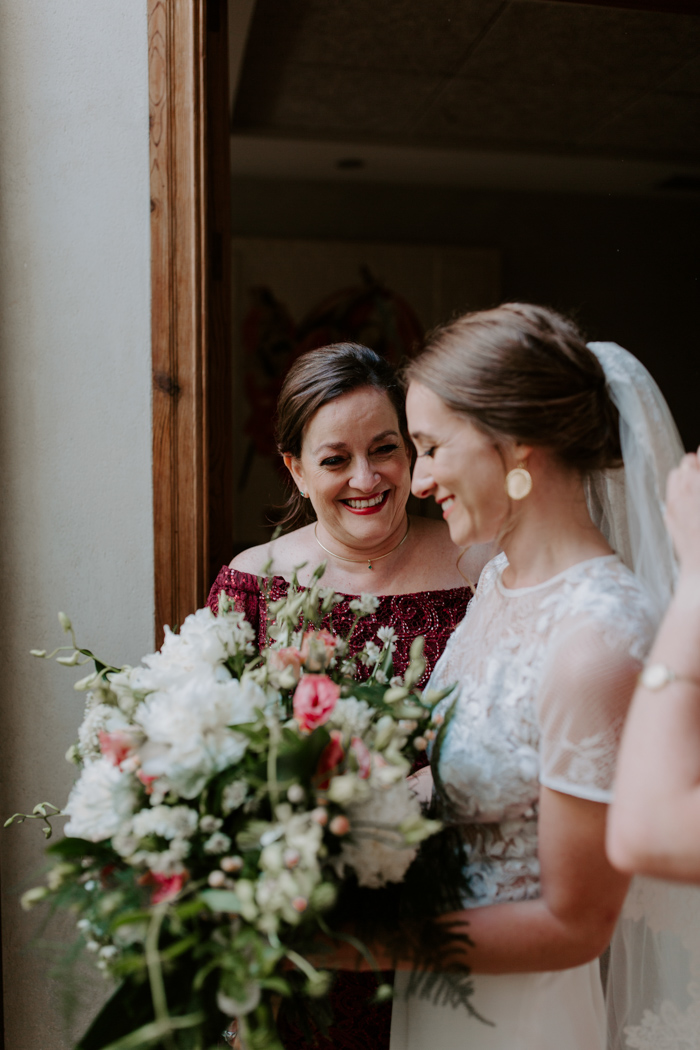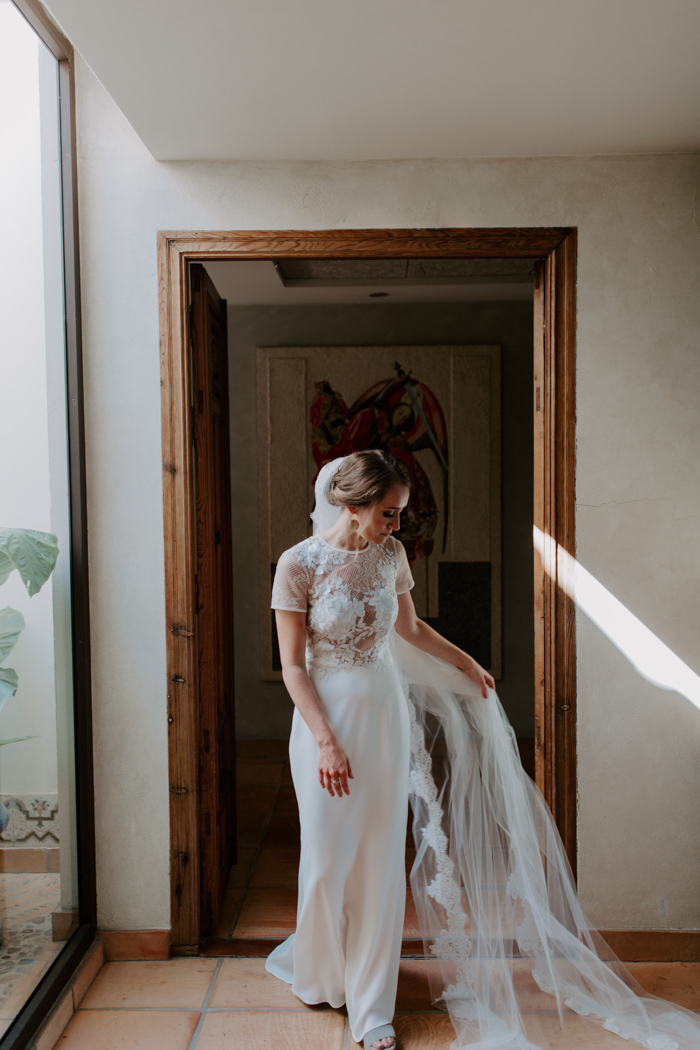 Tim and I really wanted to make decisions together. Whether that was what city in Spain to look for a venue in or what color tie the groomsmen were wearing, we wanted everything to be together.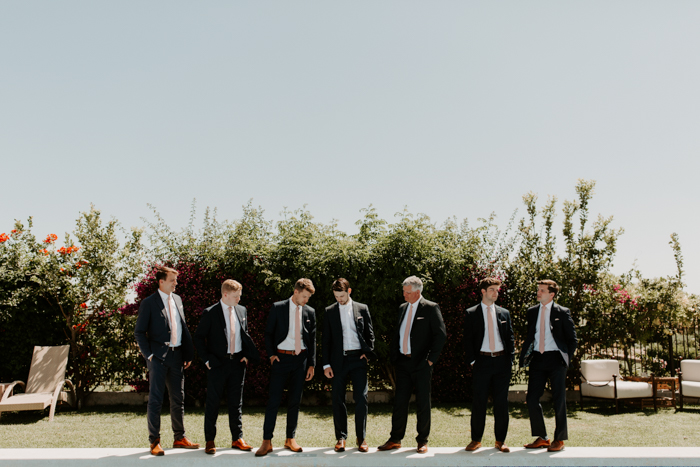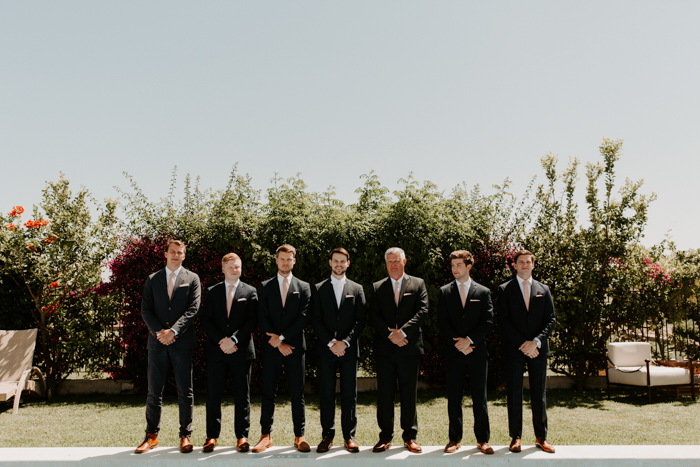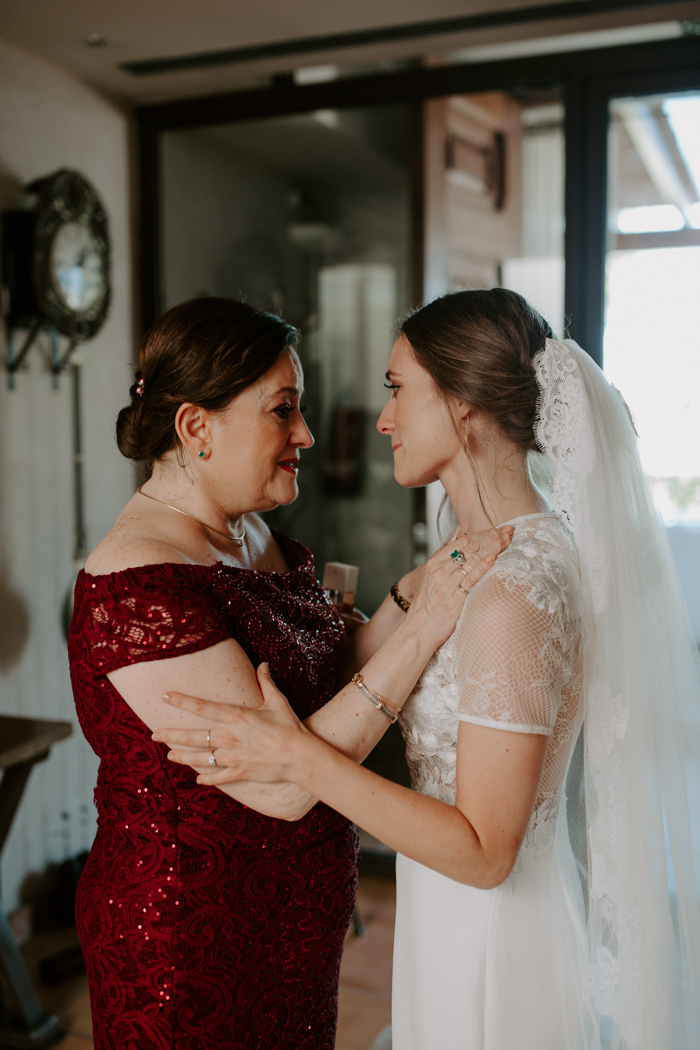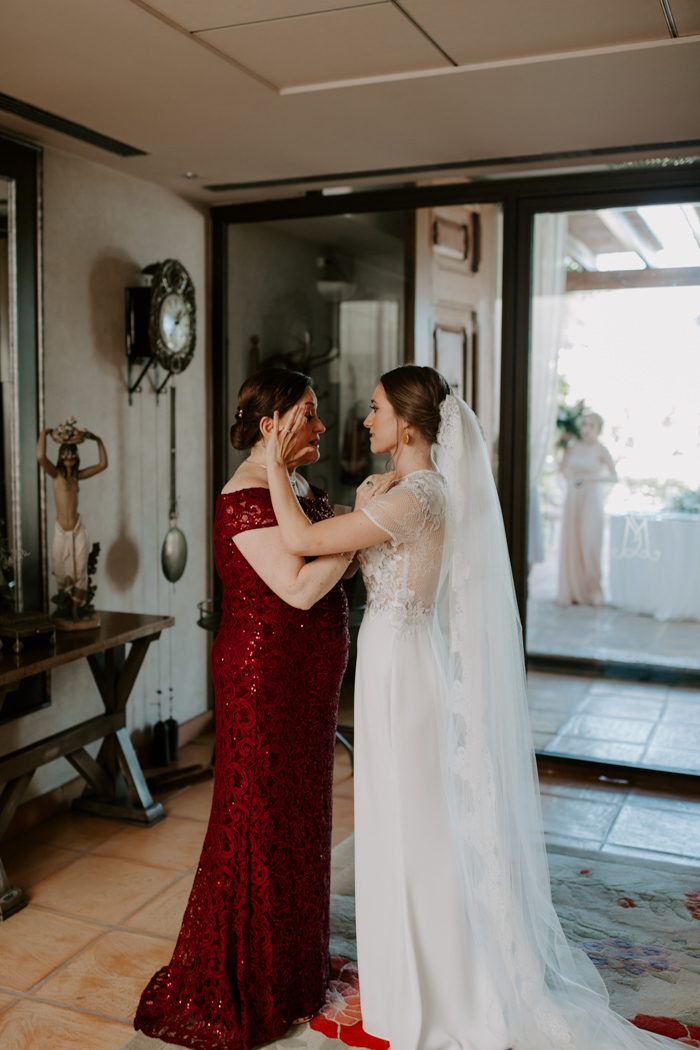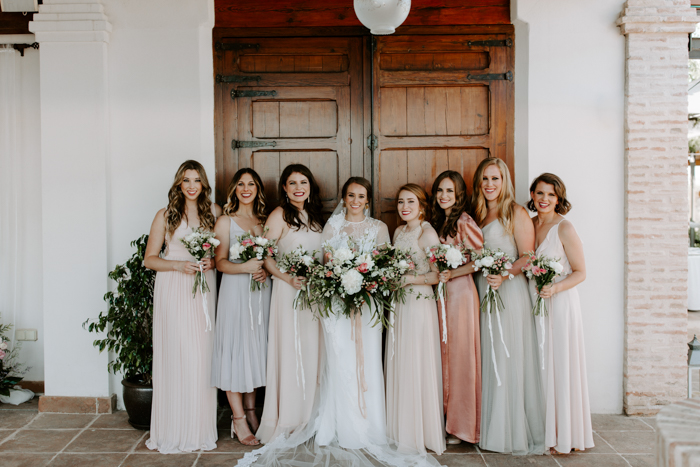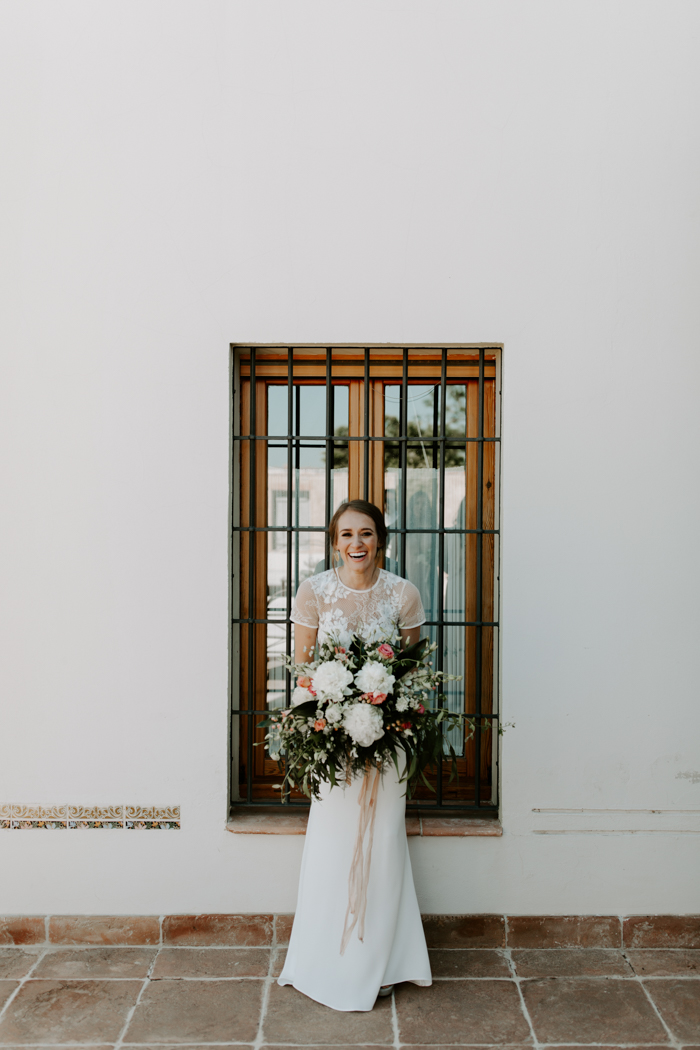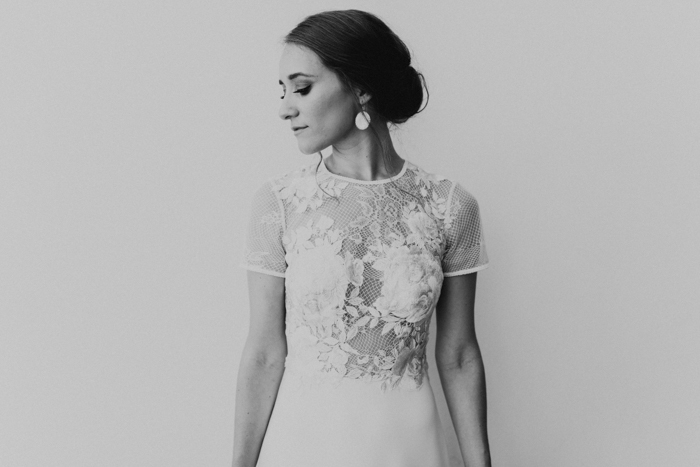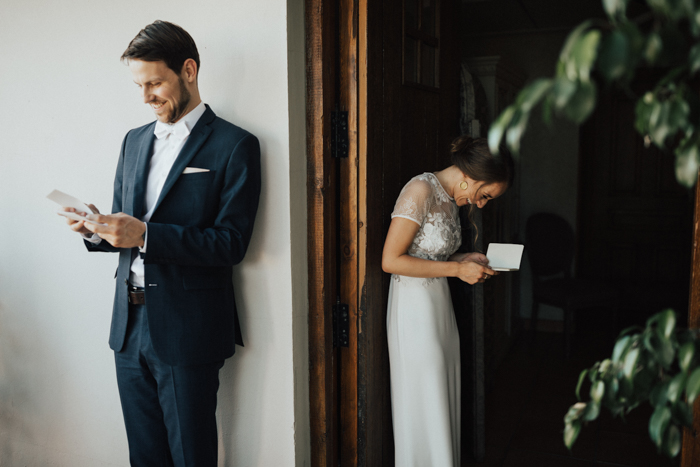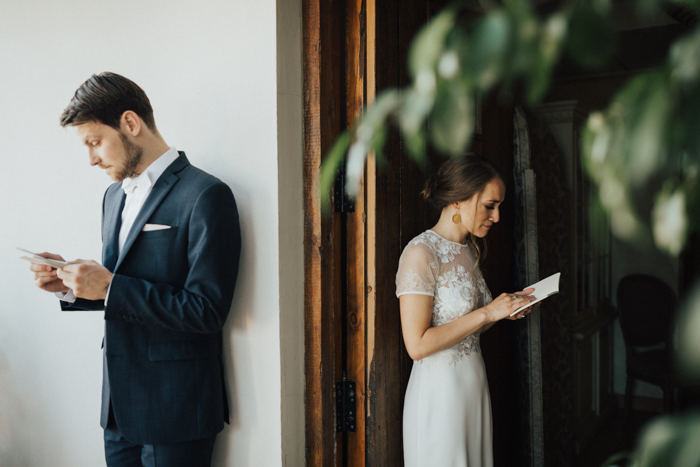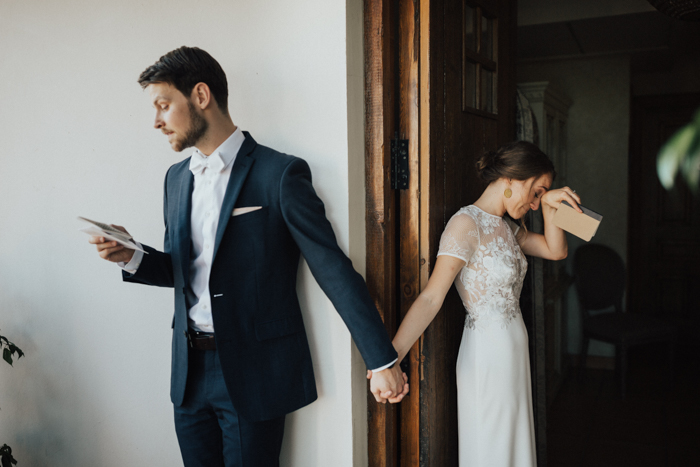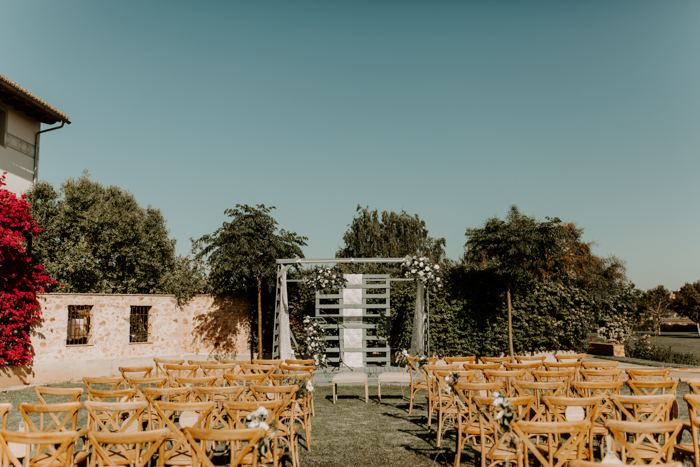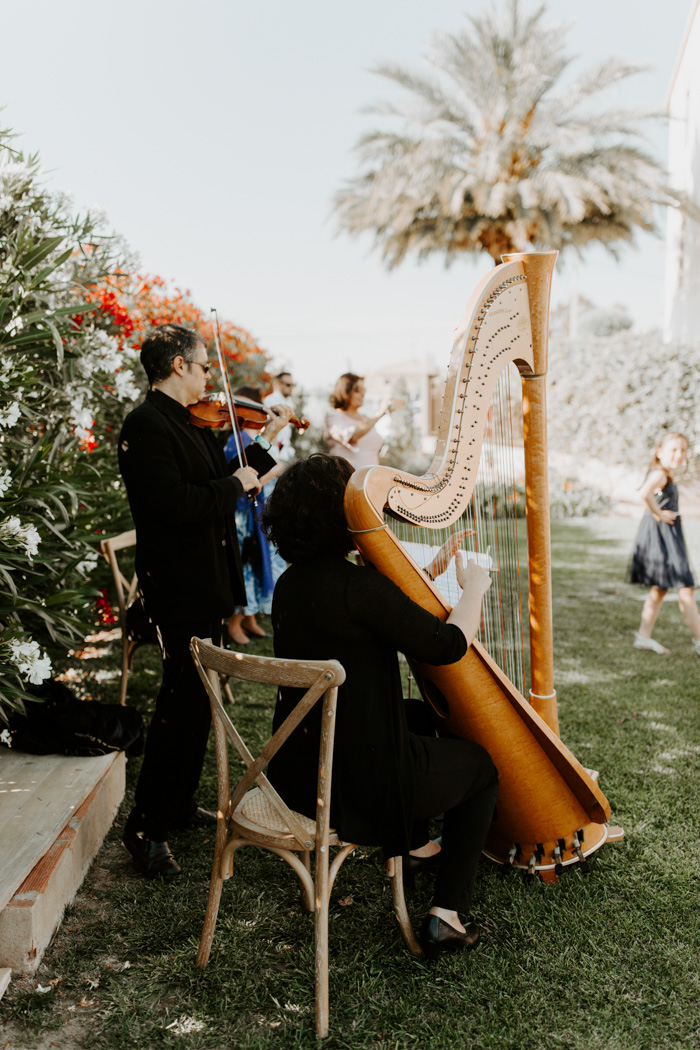 During the ceremony, our pastor read the passage from the bible where the husband goes to his brides home to get her to start their life together. As I stood with my mom and dad, he said, "Tim go get your bride." Being so close with my parents, it was a meaningful and tearful moment where I realized that Tim and I were becoming one.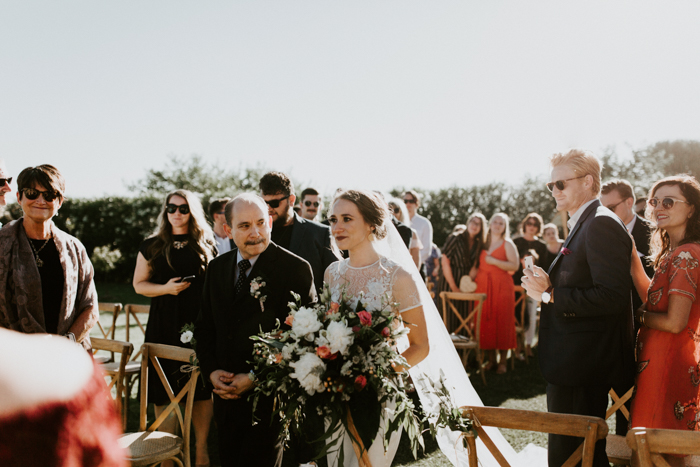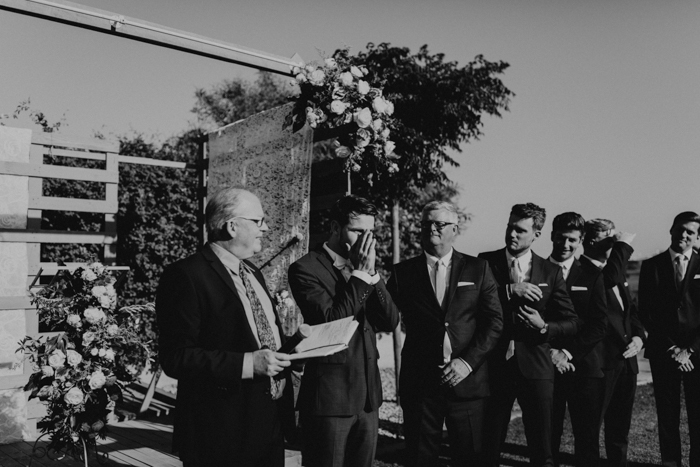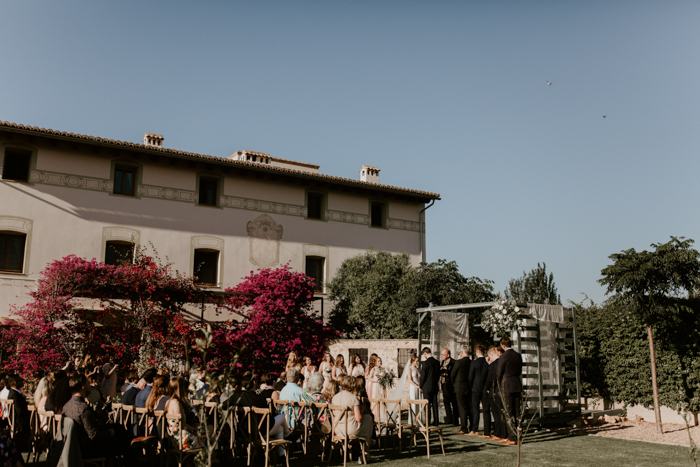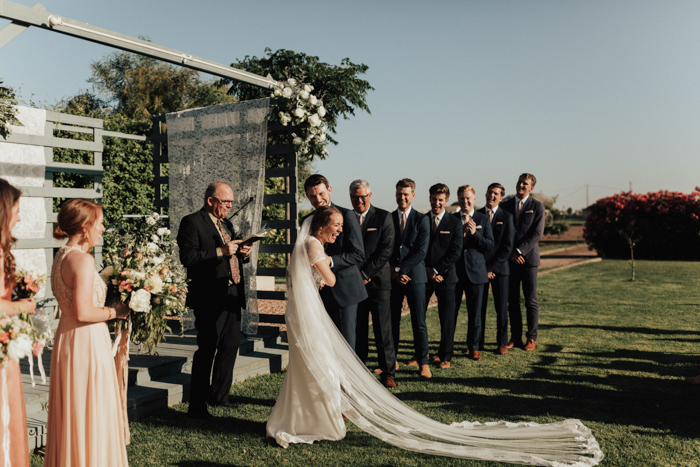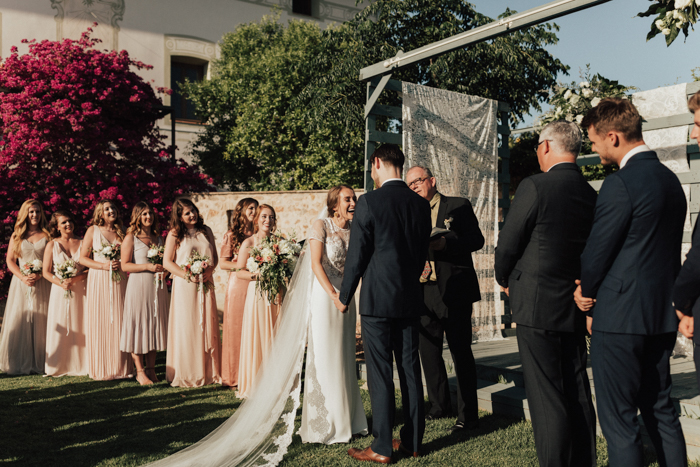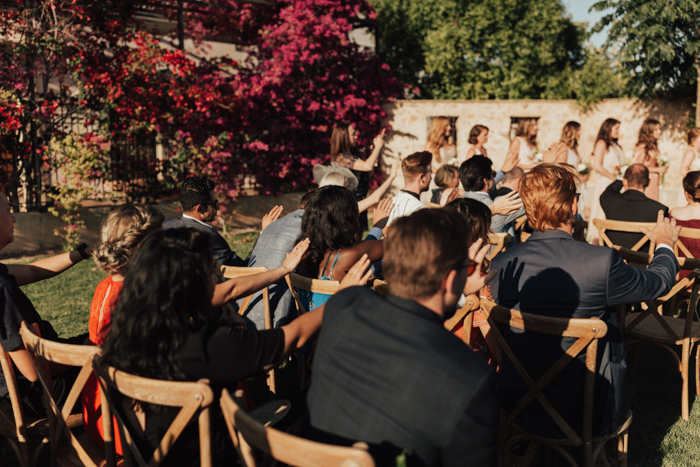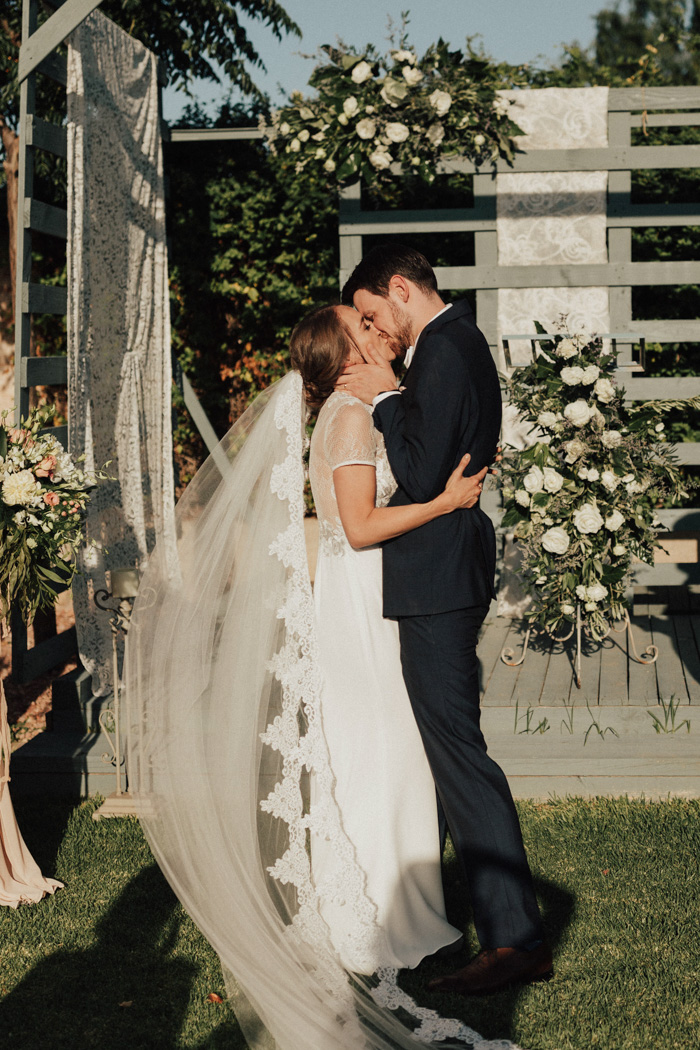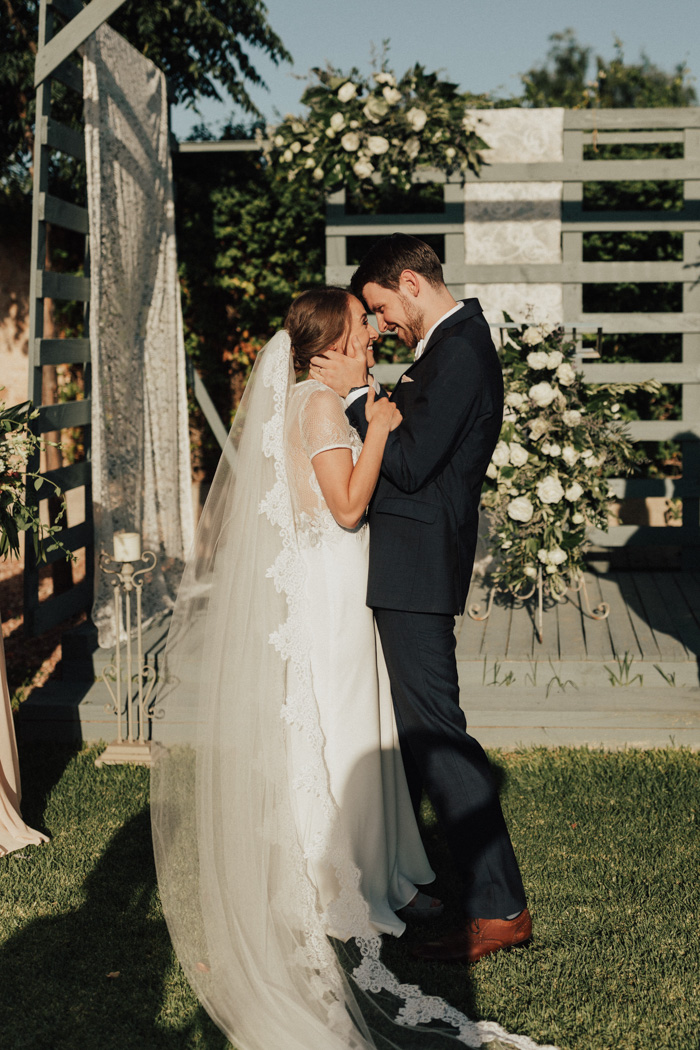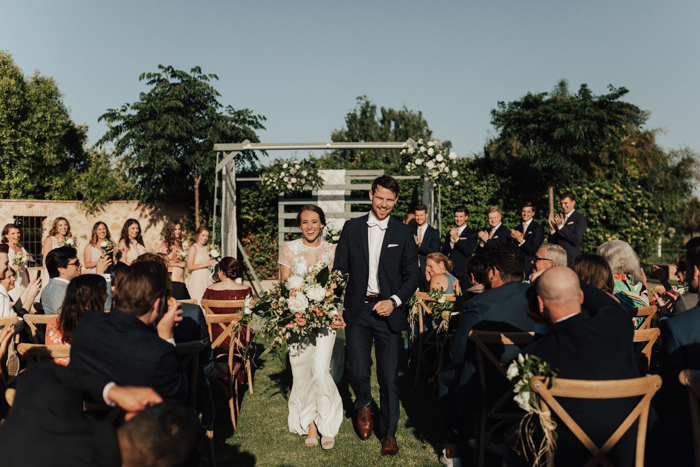 Planning a wedding from a different country was an adventure! When we were looking for venues, we basically used google maps. When we found La Mozaira, I walked around in google maps getting so excited and praying that this would be the one. Since I am an architect, I was immediately drawn to the house, the gardens, and the veranda that was covered in greenery. It was the perfect Spanish/Mediterranean villa. I had a vision for the photography and just knew that this venue was the one. We knew that every detail would make it a special getaway for us and our family and friends.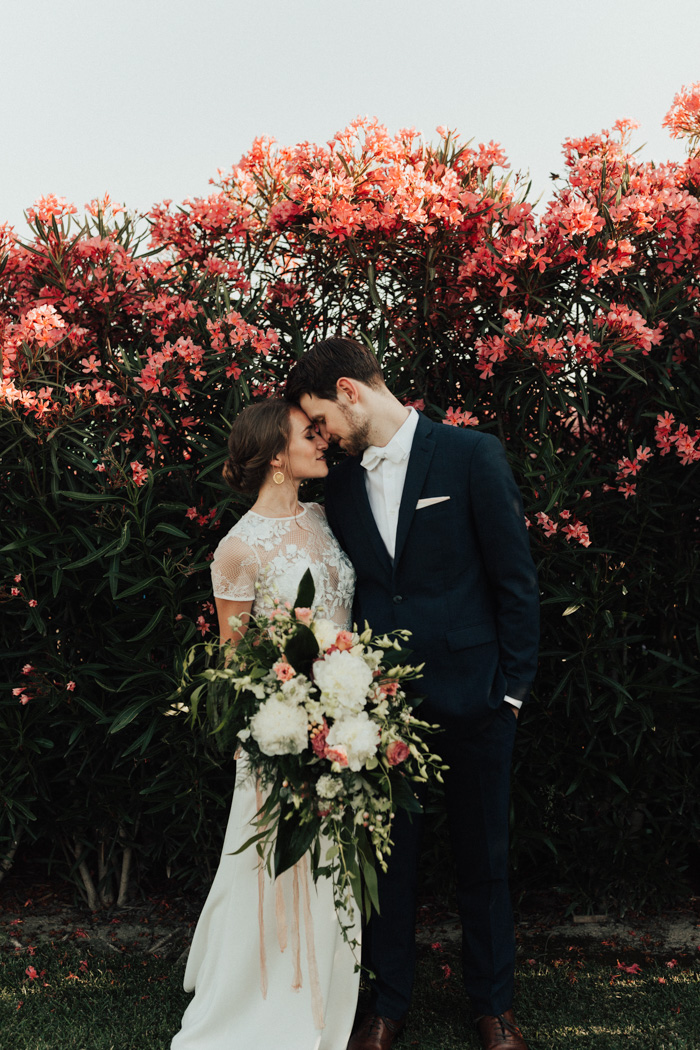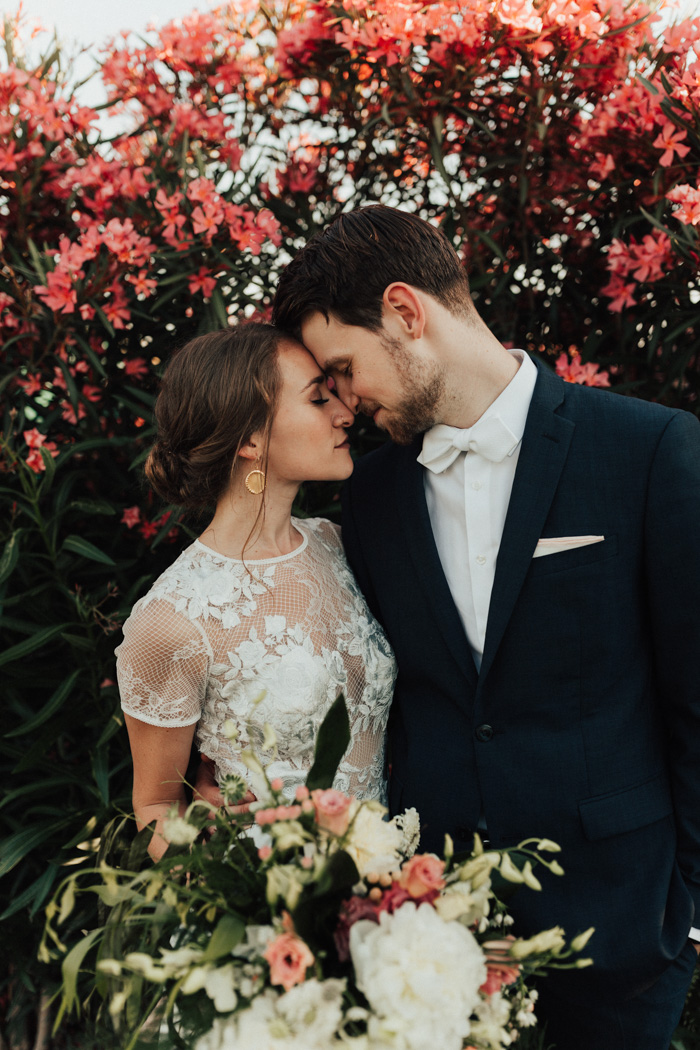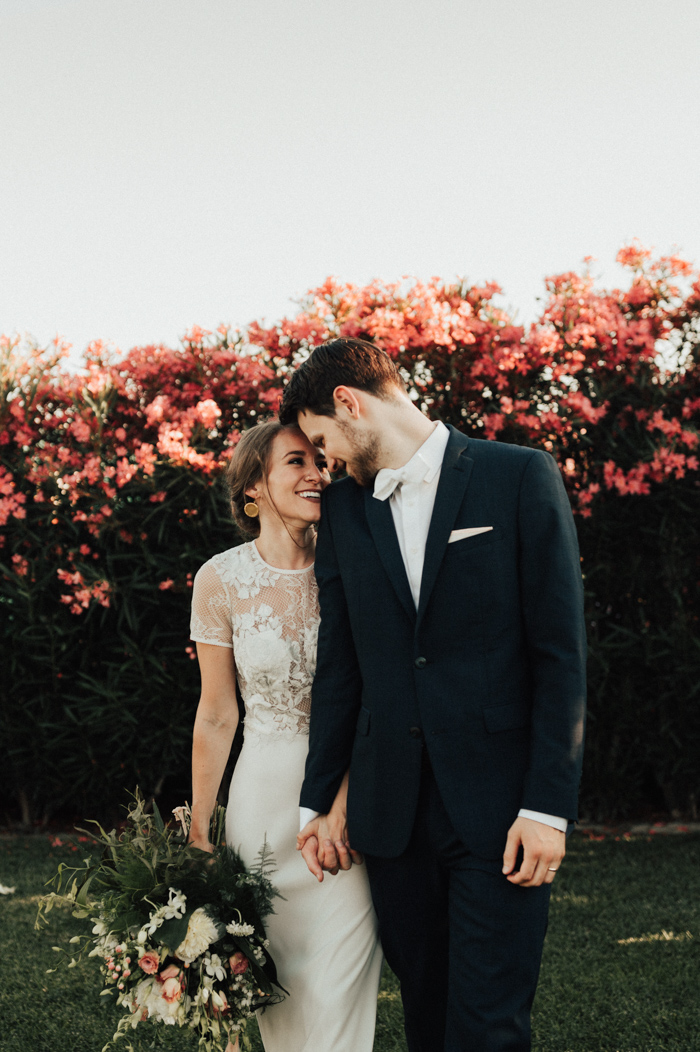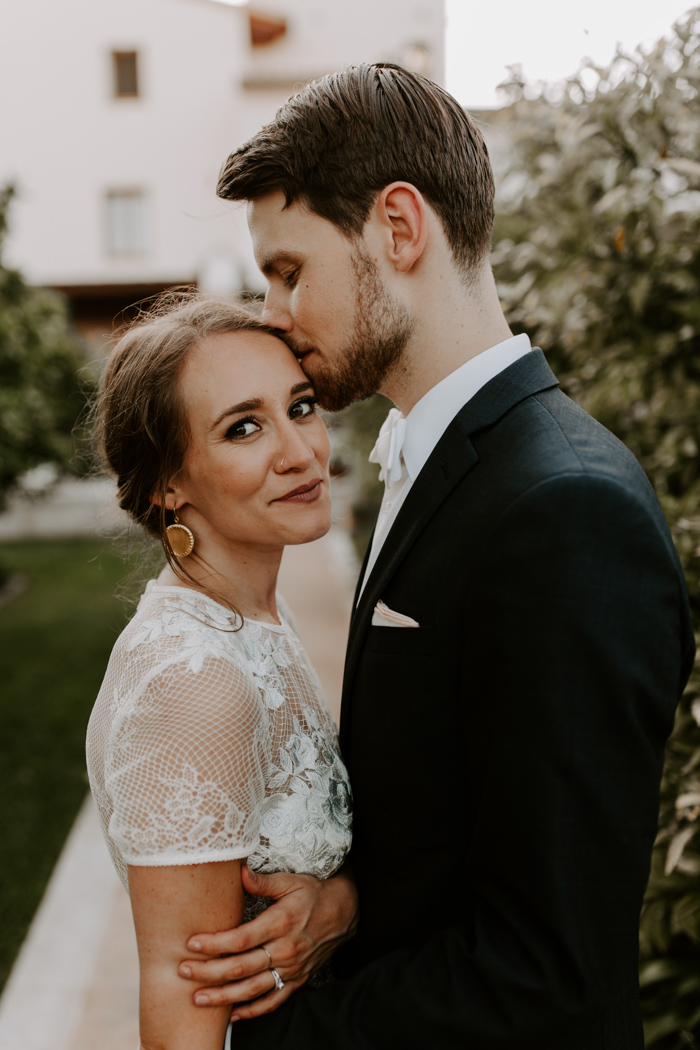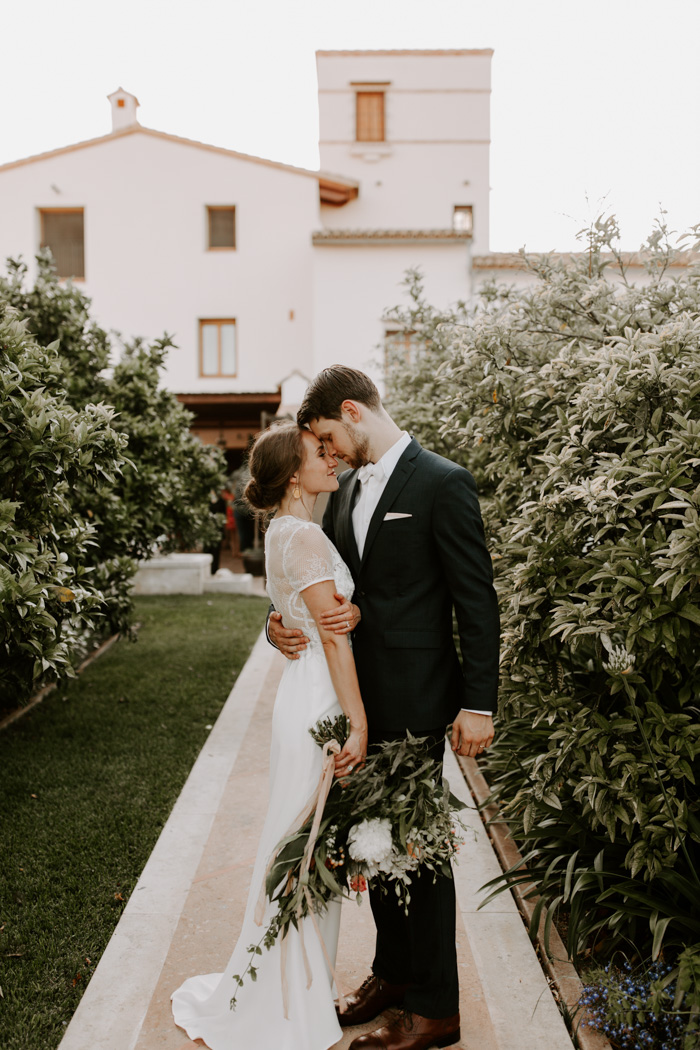 I wanted my wedding day fashion to celebrate the different cultures that make me who I am. Since I was born in Colombia, one of my cousins gifted me a beautiful pair of gold earrings from Galeria Cano in Bogota. I also got to wear my grandmother's emerald ring. The emerald was a gift to my grandmother from my dad and uncle from the first time they visited Colombia from France. My sweet grandmother passed away 2 months before our wedding and my grandfather gifted me the ring a week before the wedding. It was so special for me to wear it and remember how much she wanted to be there on that day! It was my favorite piece of jewelry aside from my engagement ring.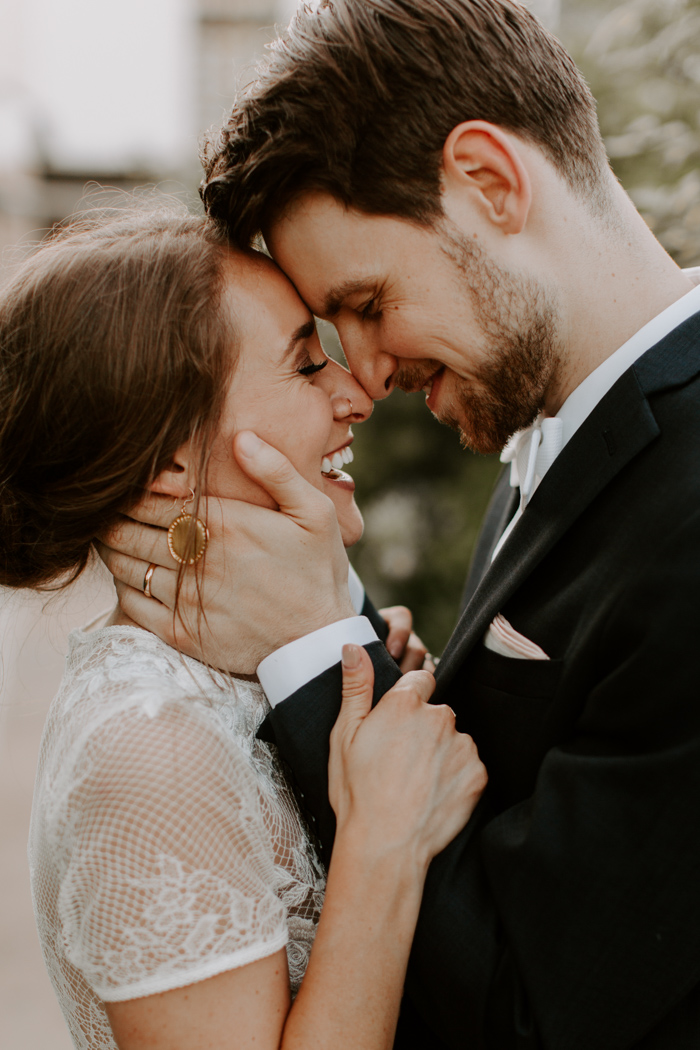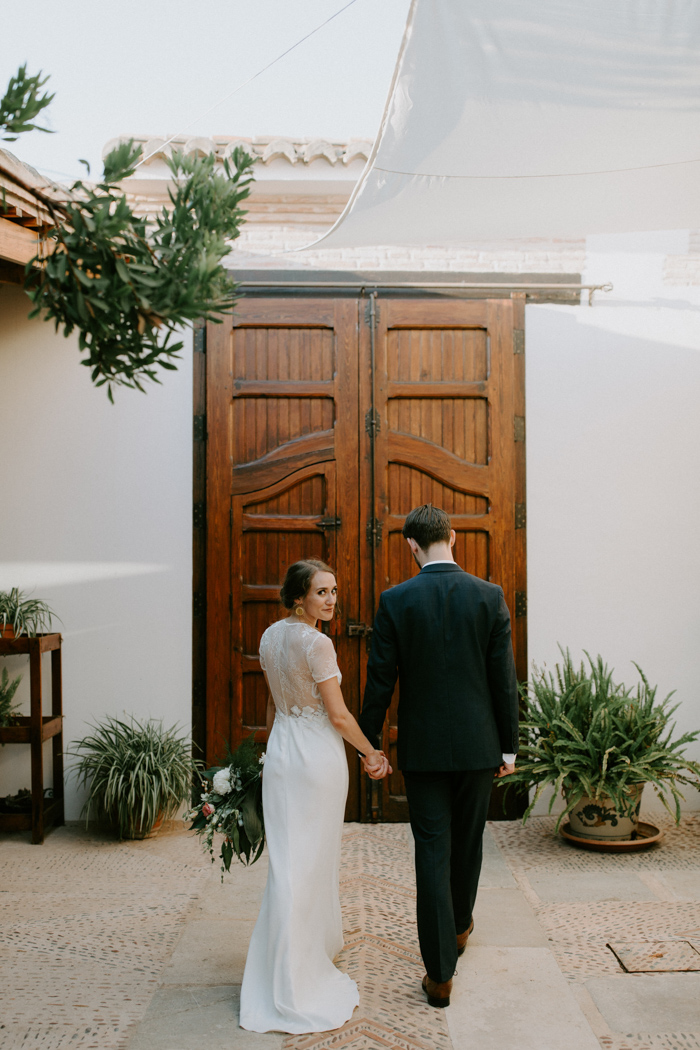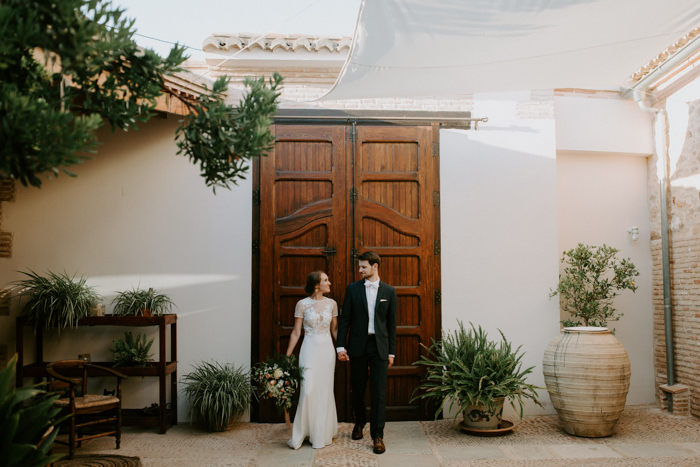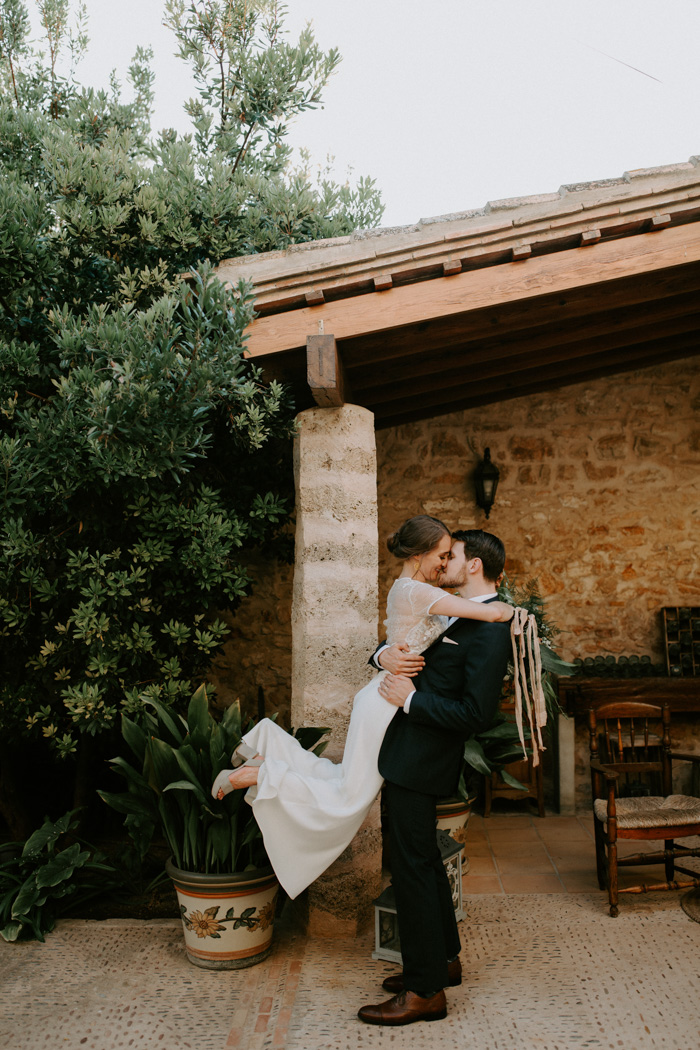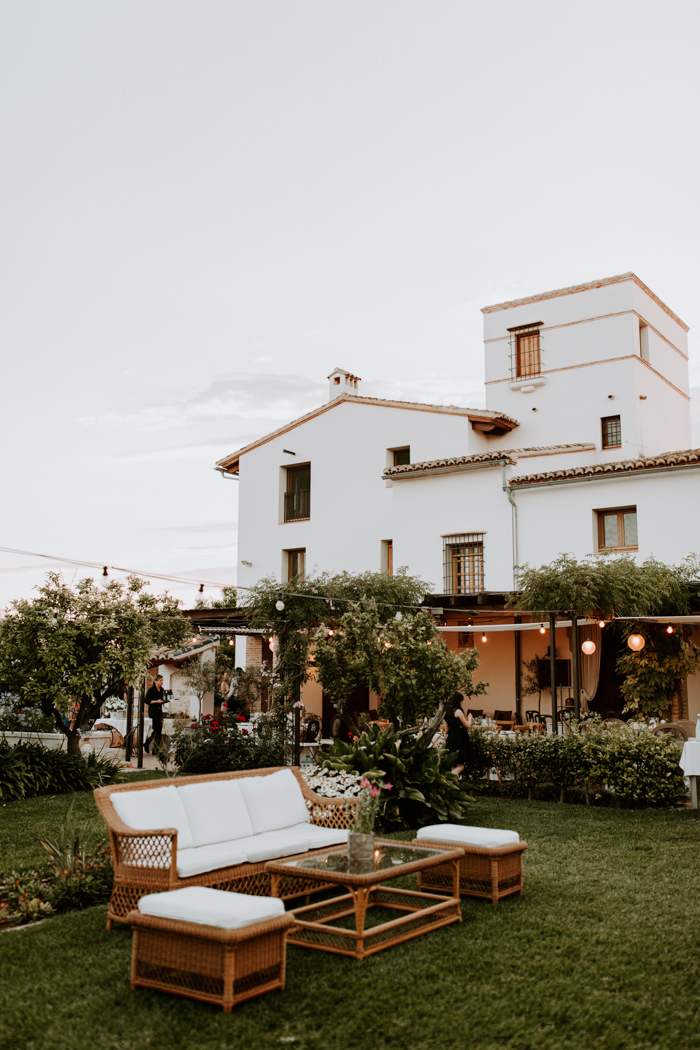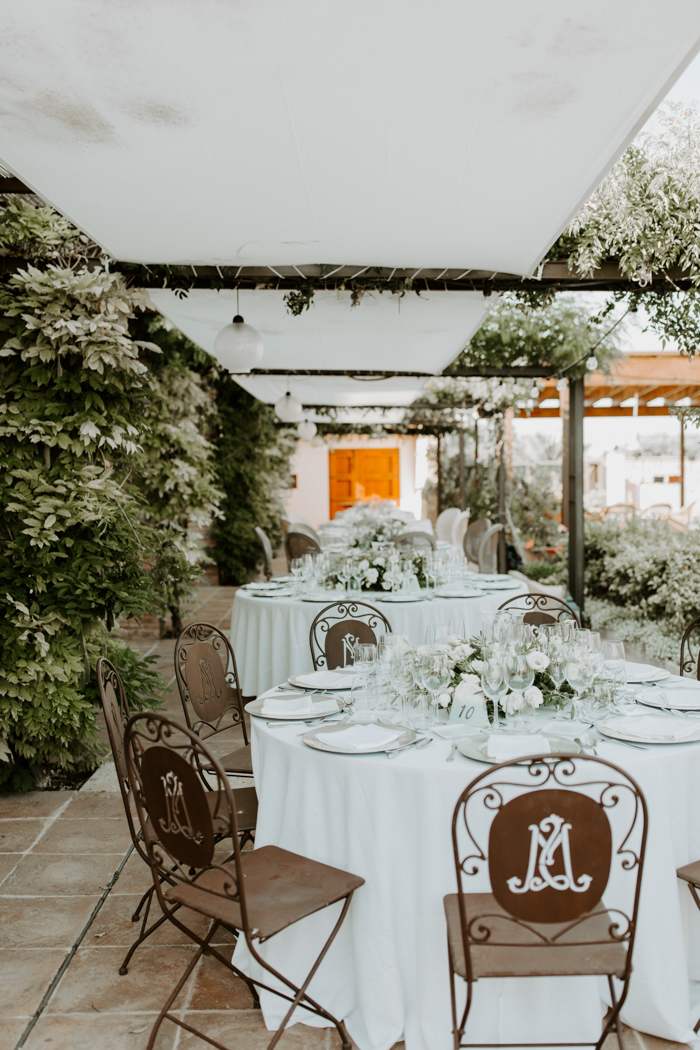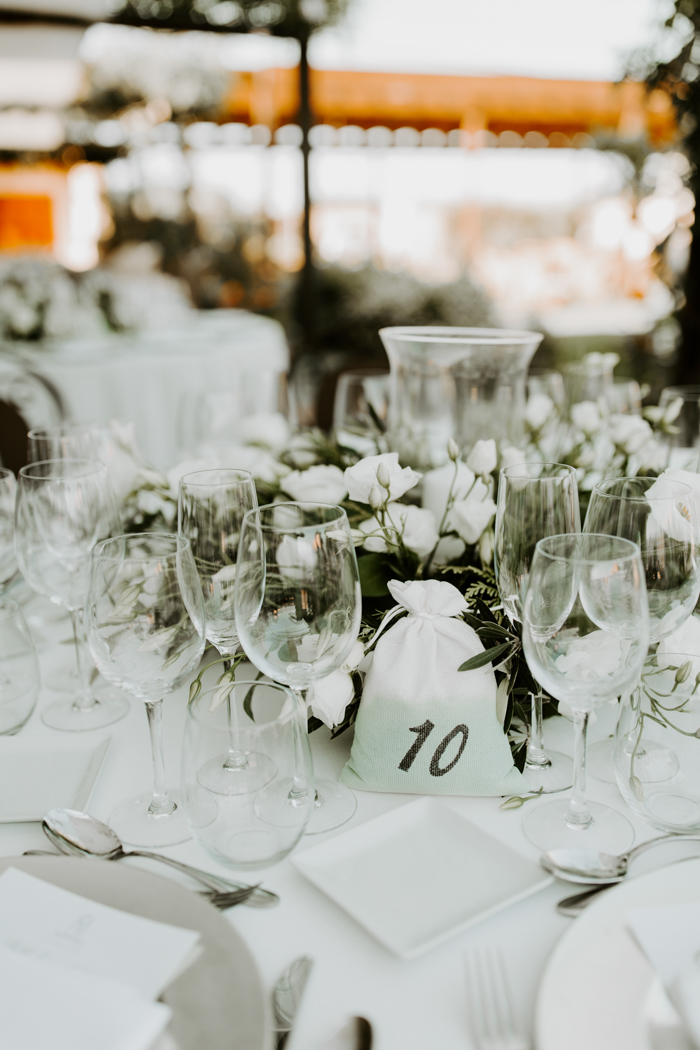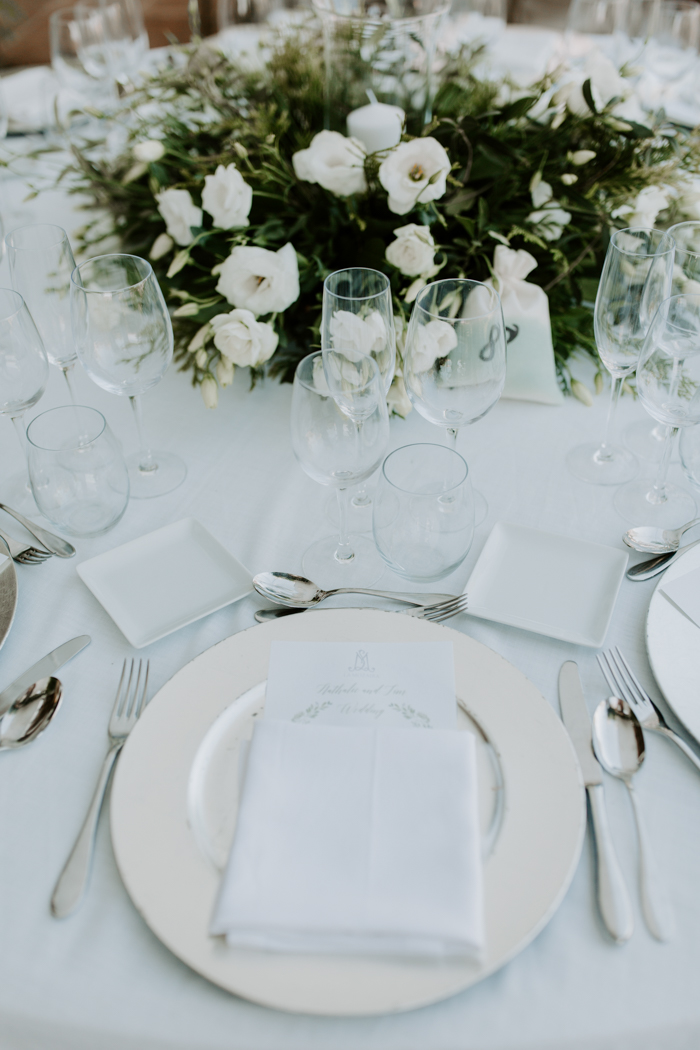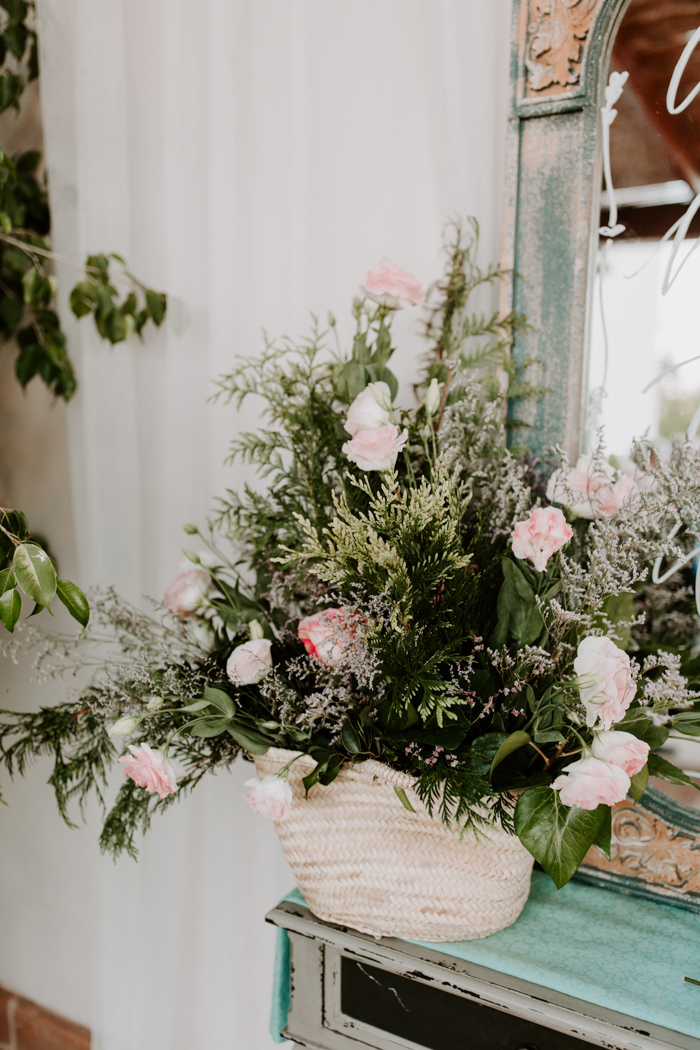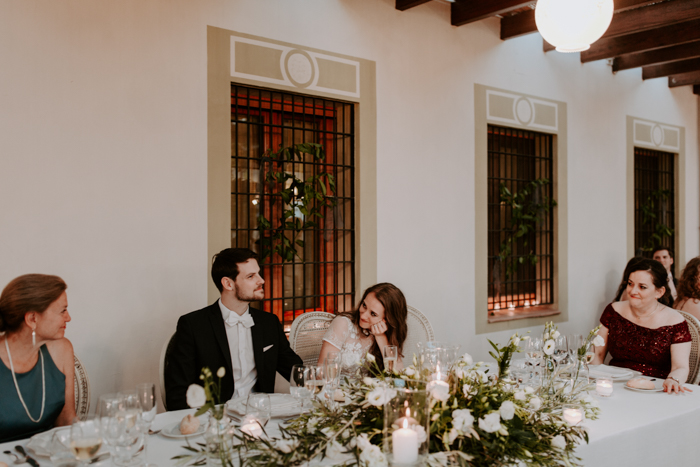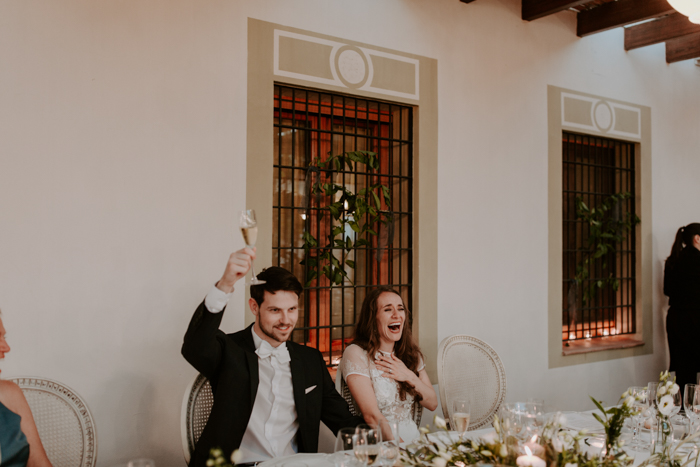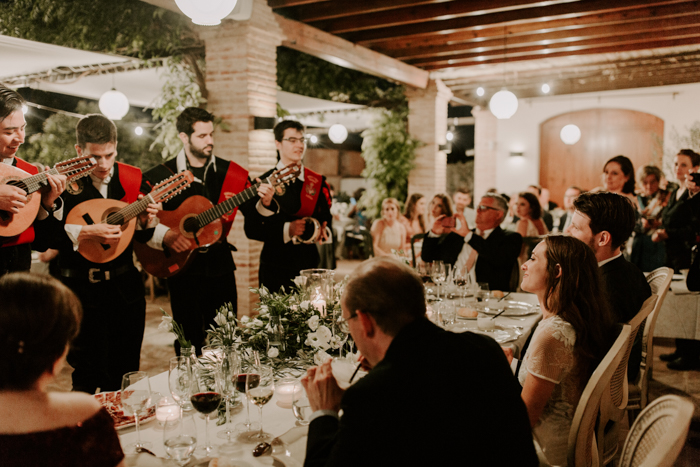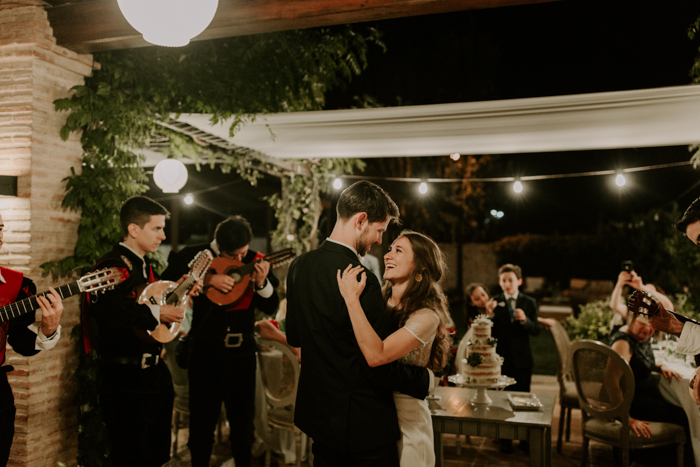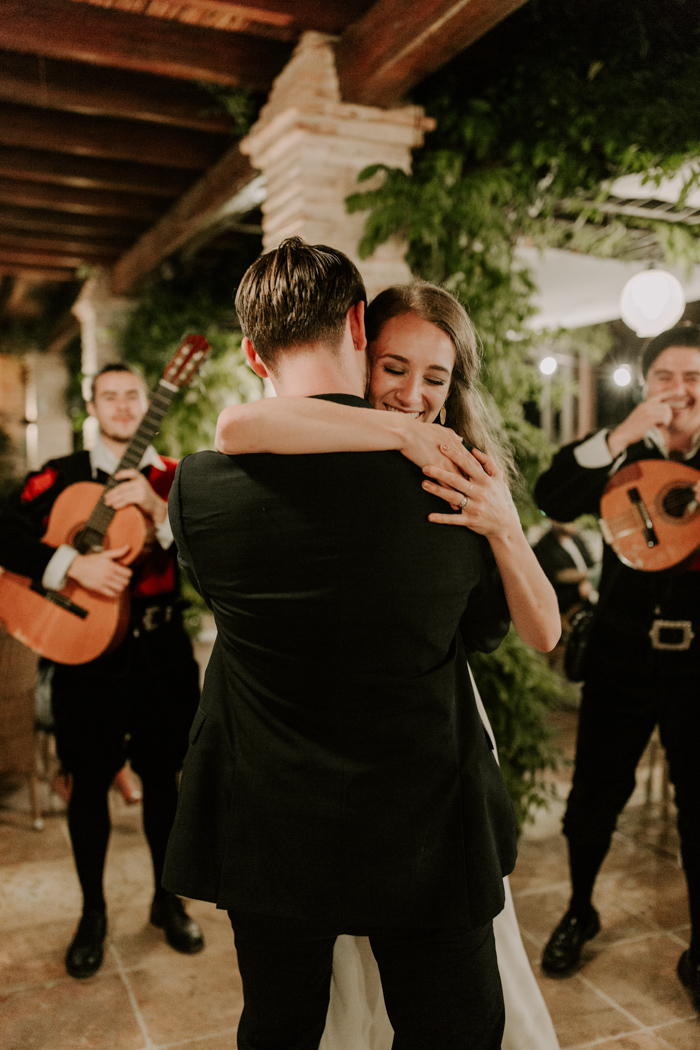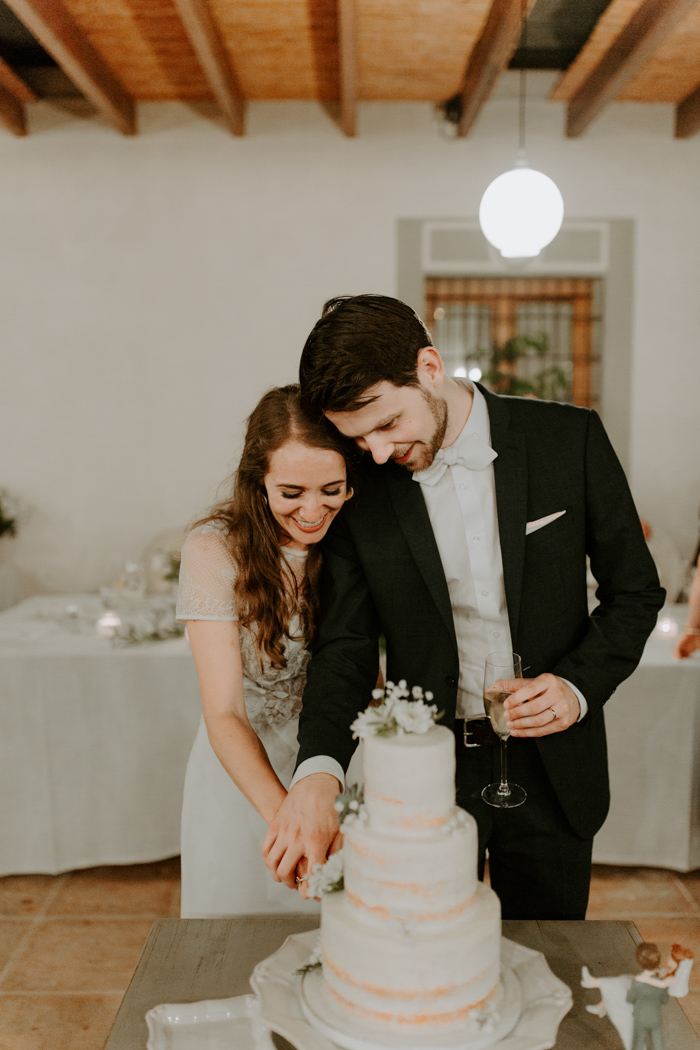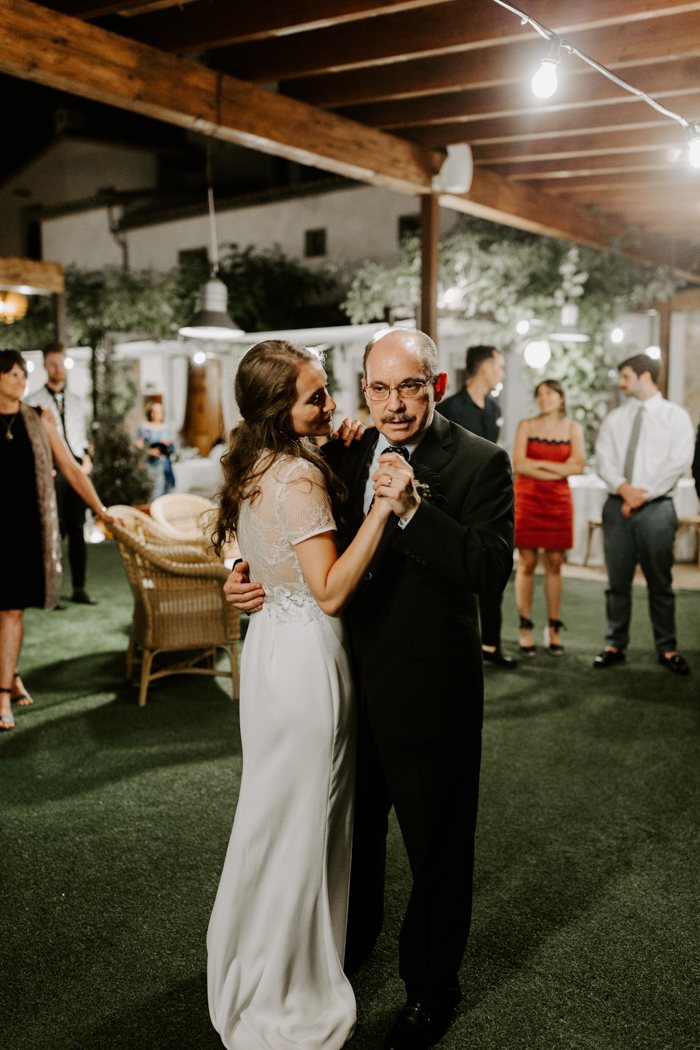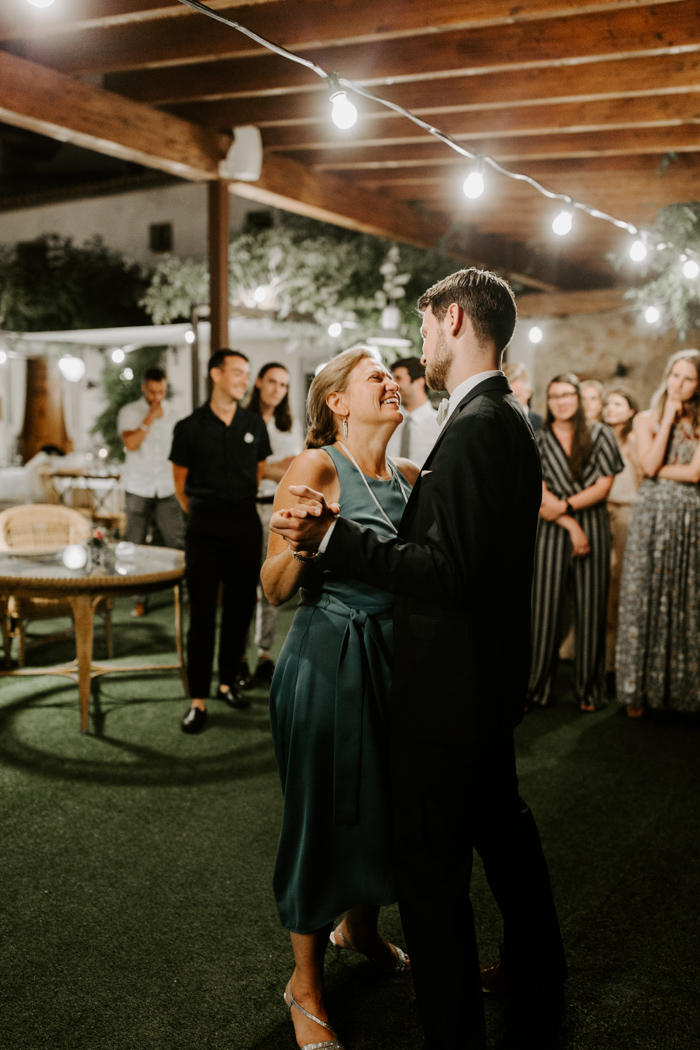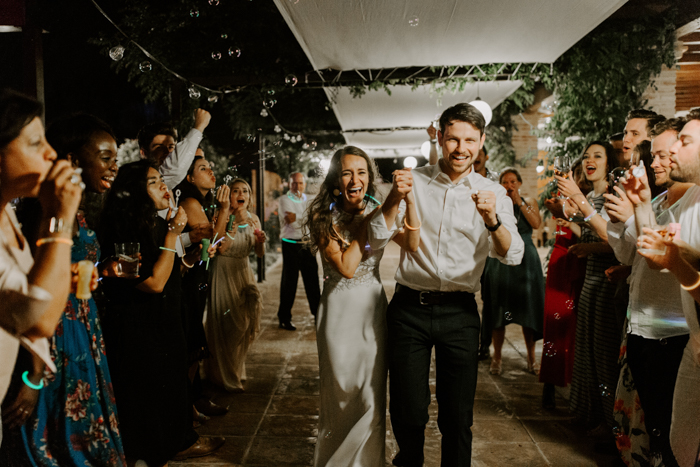 Congratulations to Nathalie and Tim, and a special thanks to Sophie Brendle Photography for sharing this beautiful La Mozaira wedding with Junebug! Looking for more wedding inspiration in Spain? You have to see this ethereal barefoot wedding in Formentera, Spain!