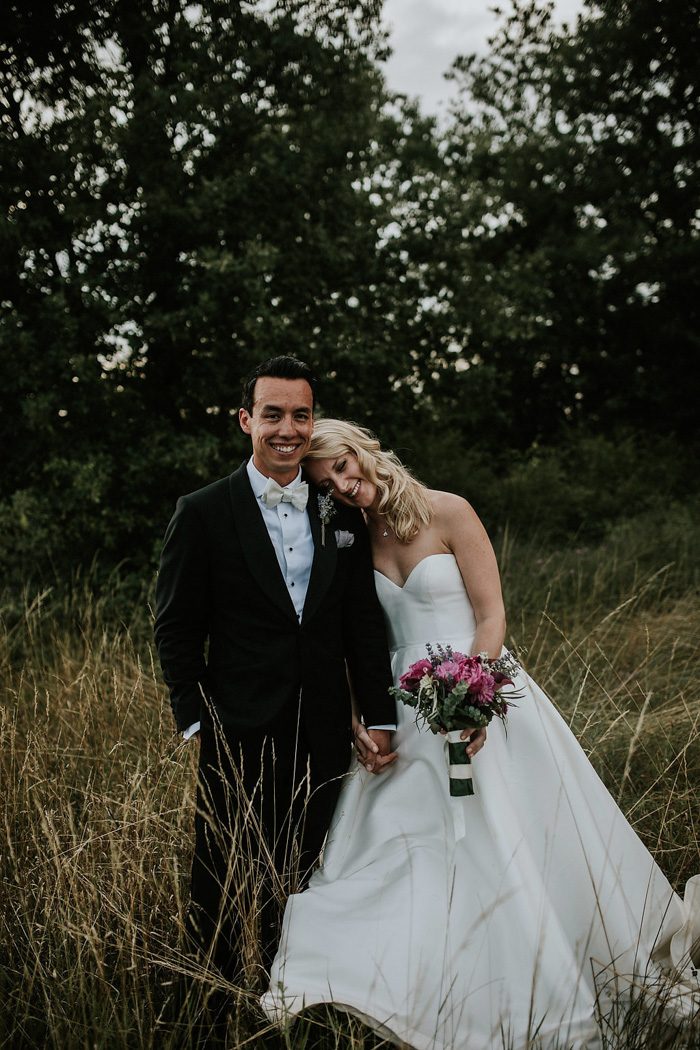 Martine and Peter's outdoor French wedding had the perfect combination of black-tie sophistication and at-home charm. The couple had always dreamed of getting married on the bride's family's cognac farm, and after seeing these stunning photos from Yoris Couegnoux we understand why! There was plenty of space for an intimate pavilion ceremony and for a huge reception tent that allowed the guests to indulge in Michelin-star cuisine while enjoying the day-time scenery and the late-night fireworks. Pure Expression Events and Tm Event's Fleuriste did a fantastic job mixing elegant and rustic vibes with minimal yet bold floral arrangements for the ceremony and the bridal party, bright white linens for the reception tent, and small potted plants for the centerpieces. That elegant-meets-charming feel even translated into Martine's bridal look in which she paired a chic Essence Designs ballgown with comfy white sneakers from Seven Feet Apart.
The Couple:
Martine and Peter
The Wedding:
Private Cognac Farm, Réparsac, France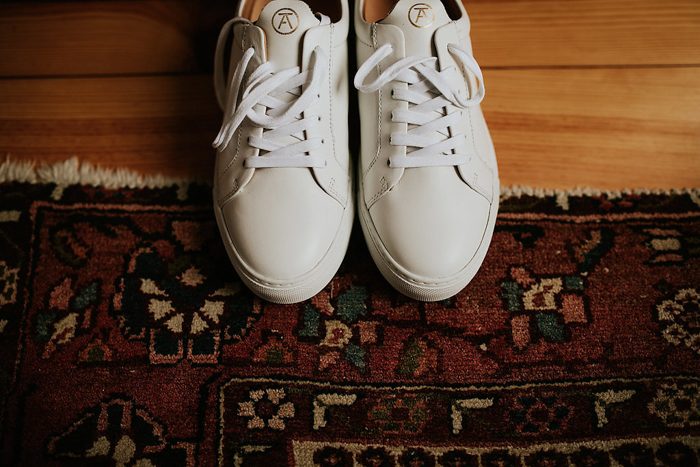 SHOP THIS LOOK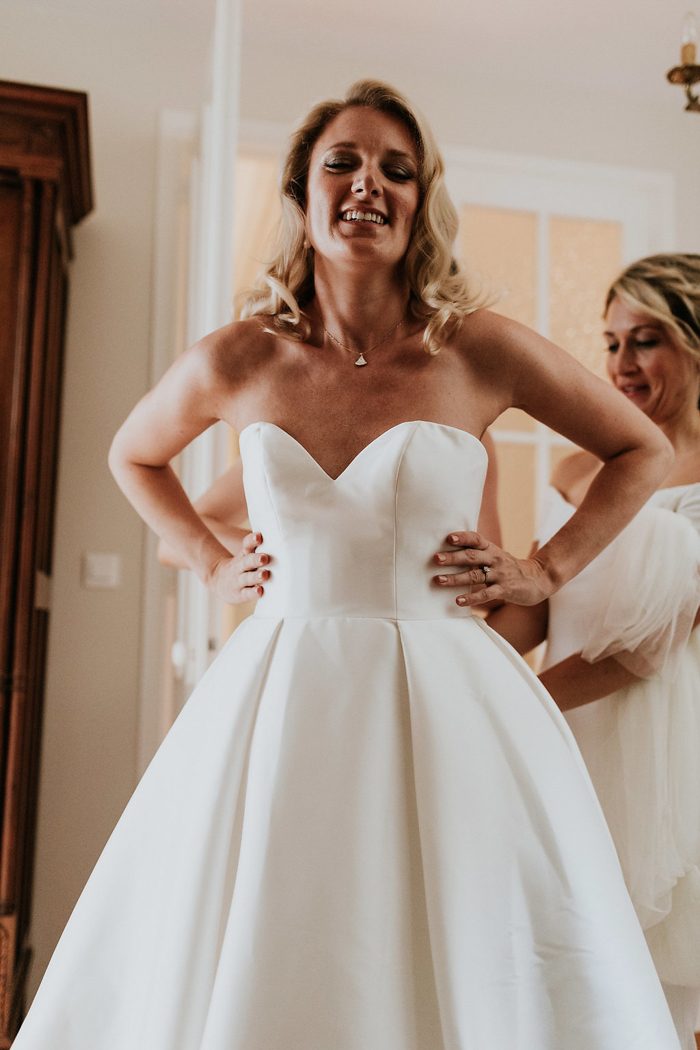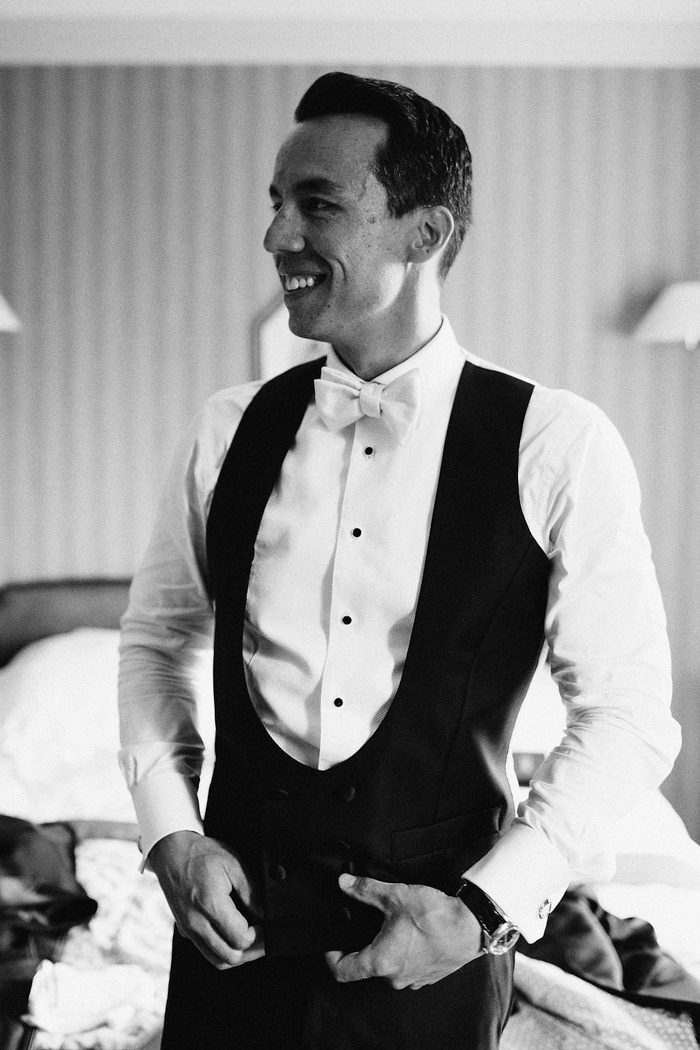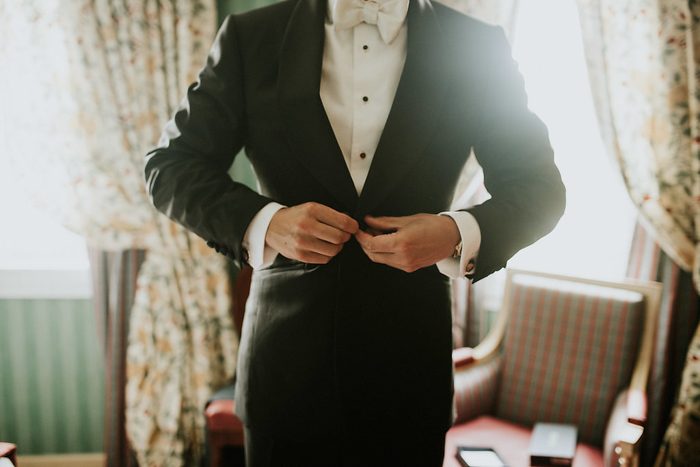 We were lucky enough to be able to have the wedding at our family home in France. Early in our relationship, we began to imagine how the space could work for our wedding. It is also where Peter met Martine's mum and step-dad for the first time.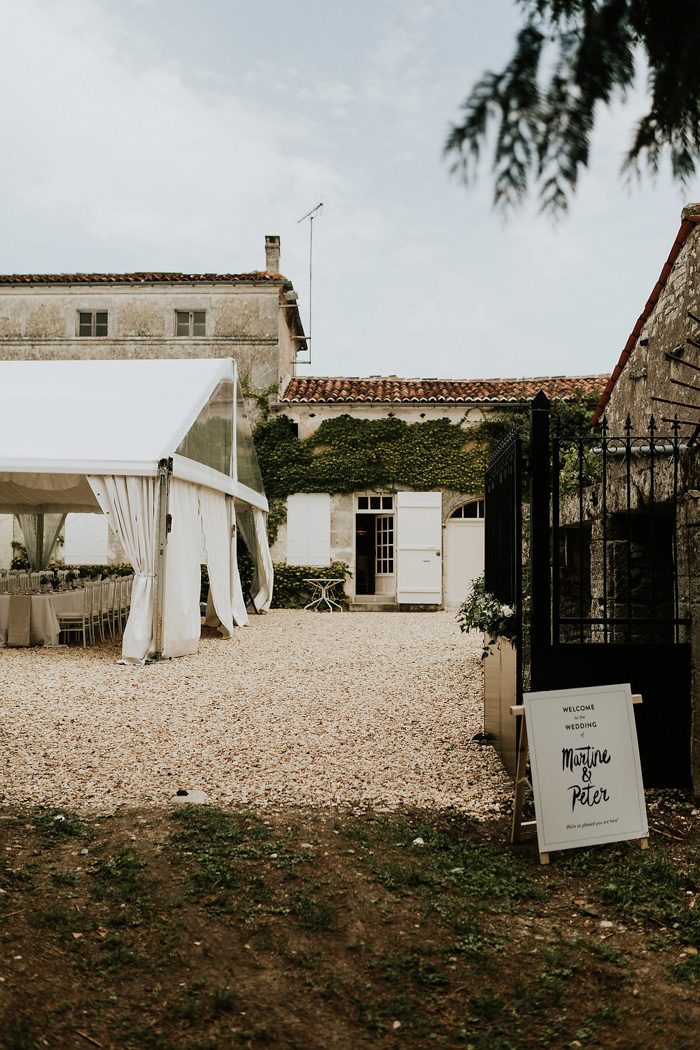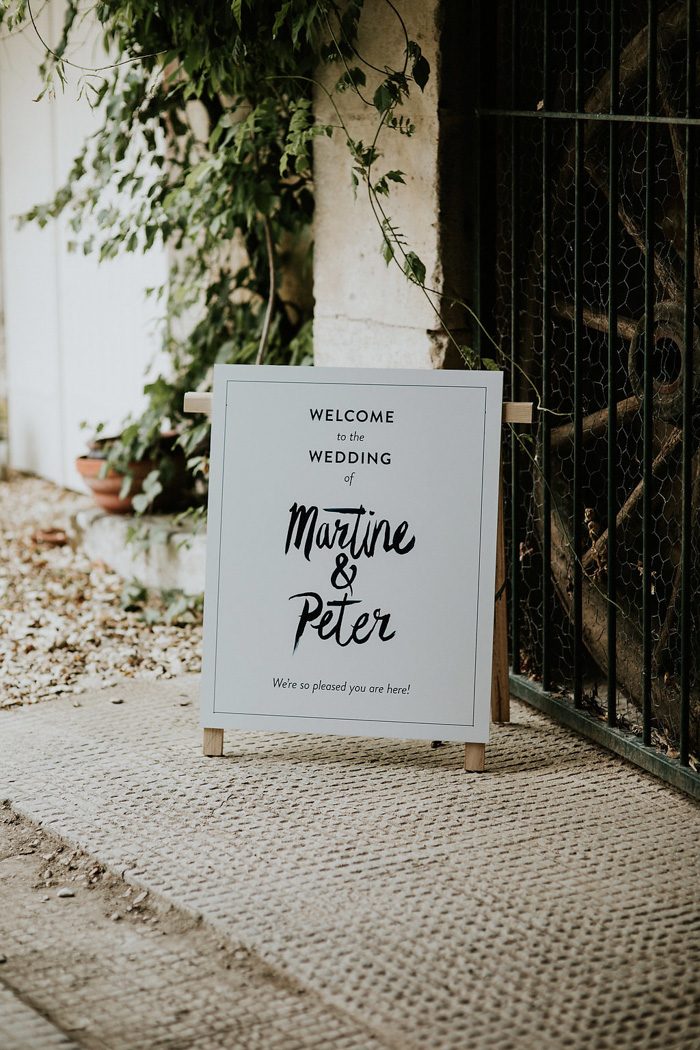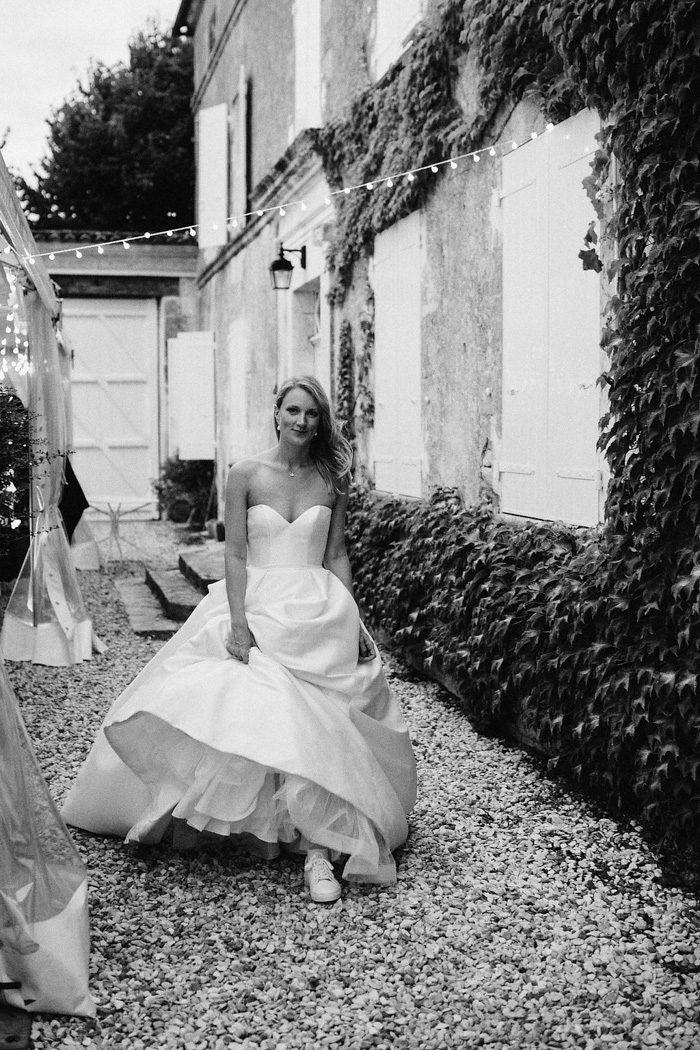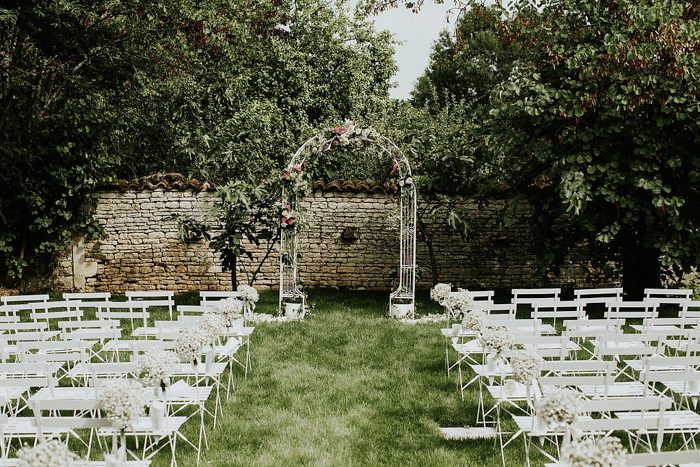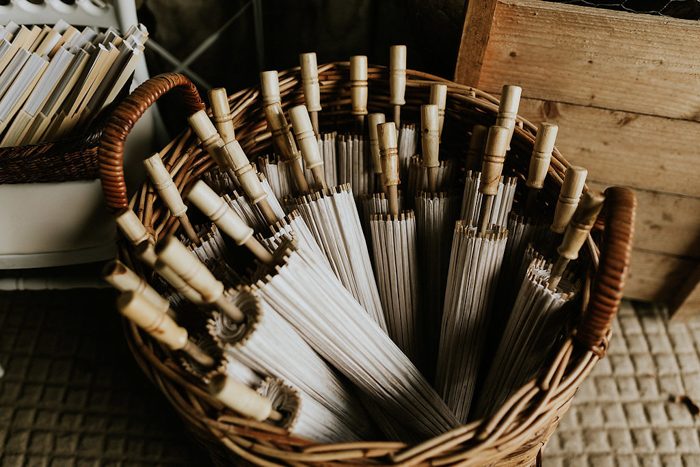 It is really hard to pick just one stand-out moment, but there was one that no one will forget. As much we tried to plan every detail, because our wedding was in rural France, we simply couldn't prepare for everything. Just as the bride went to say, "I do," a sheep answered, "Bah" three times!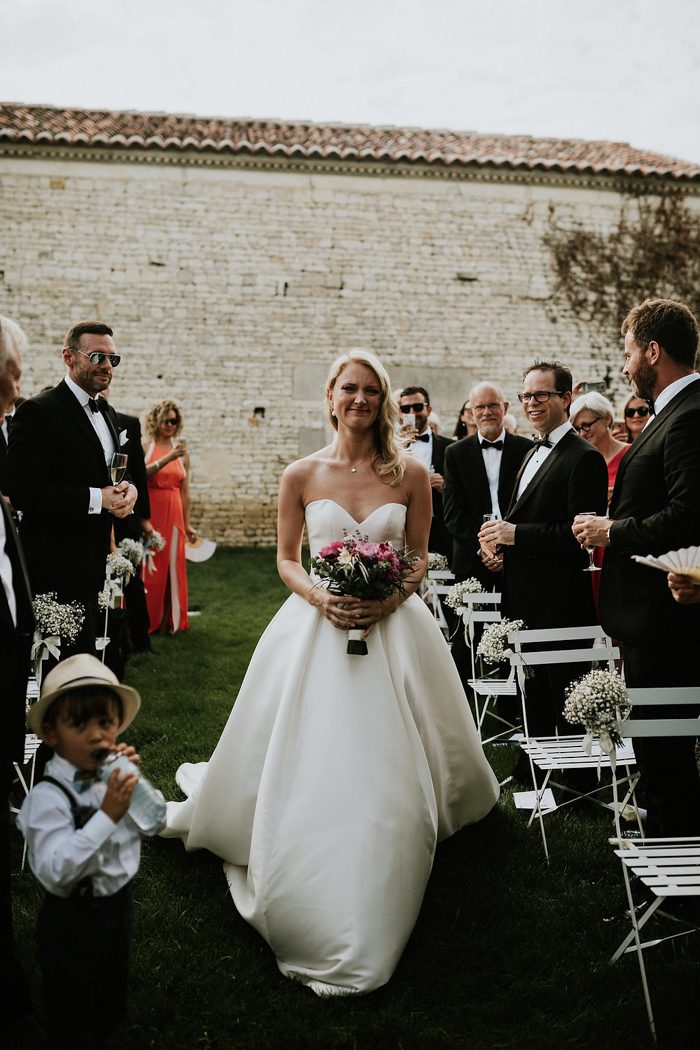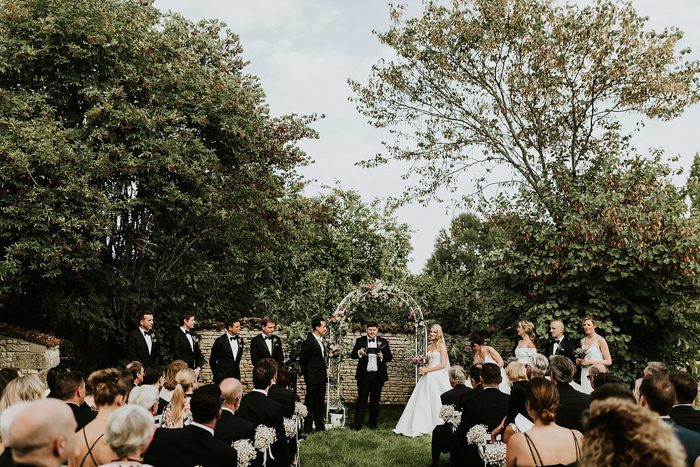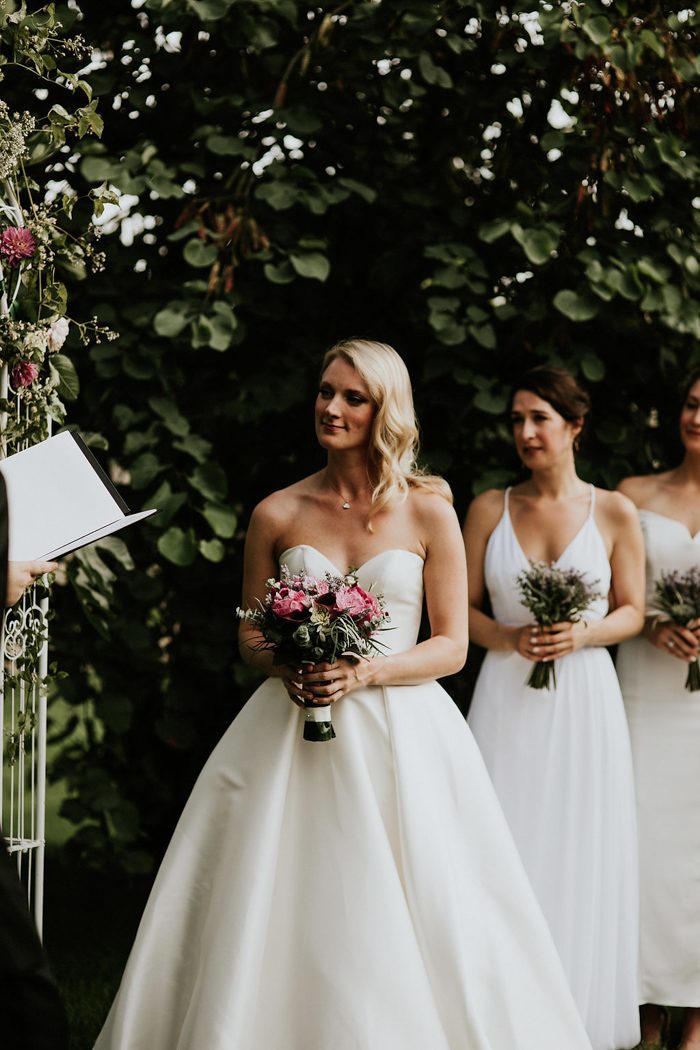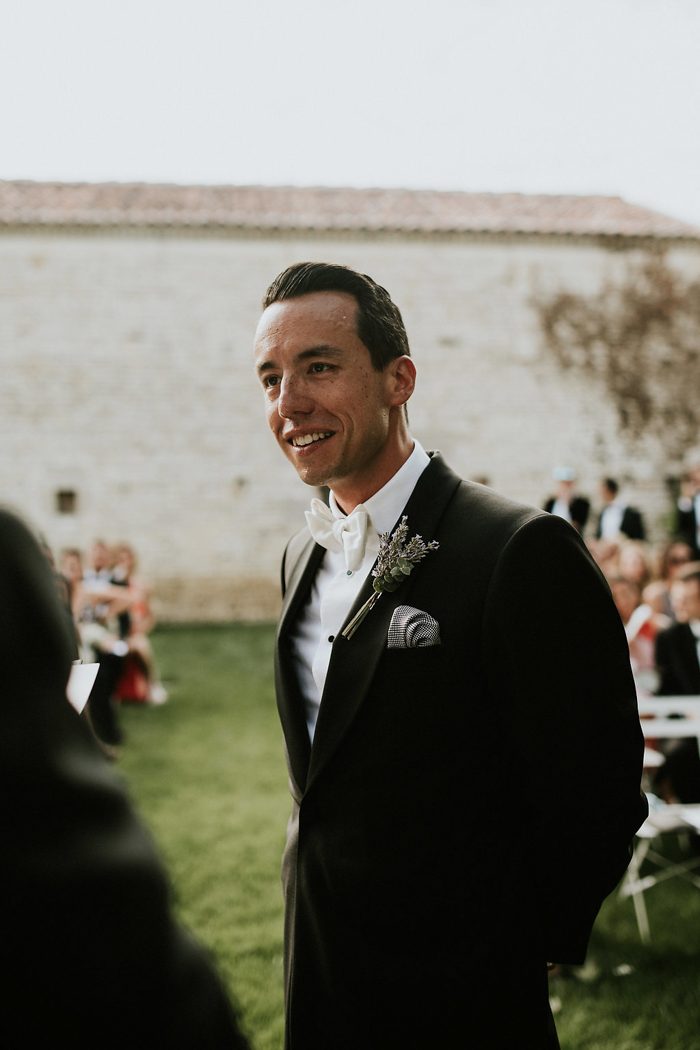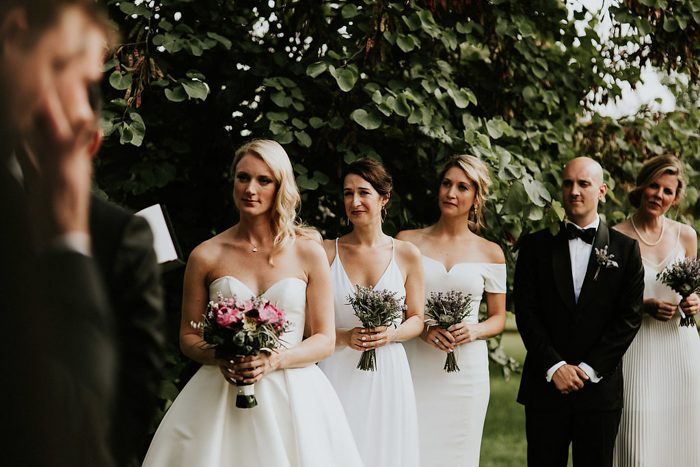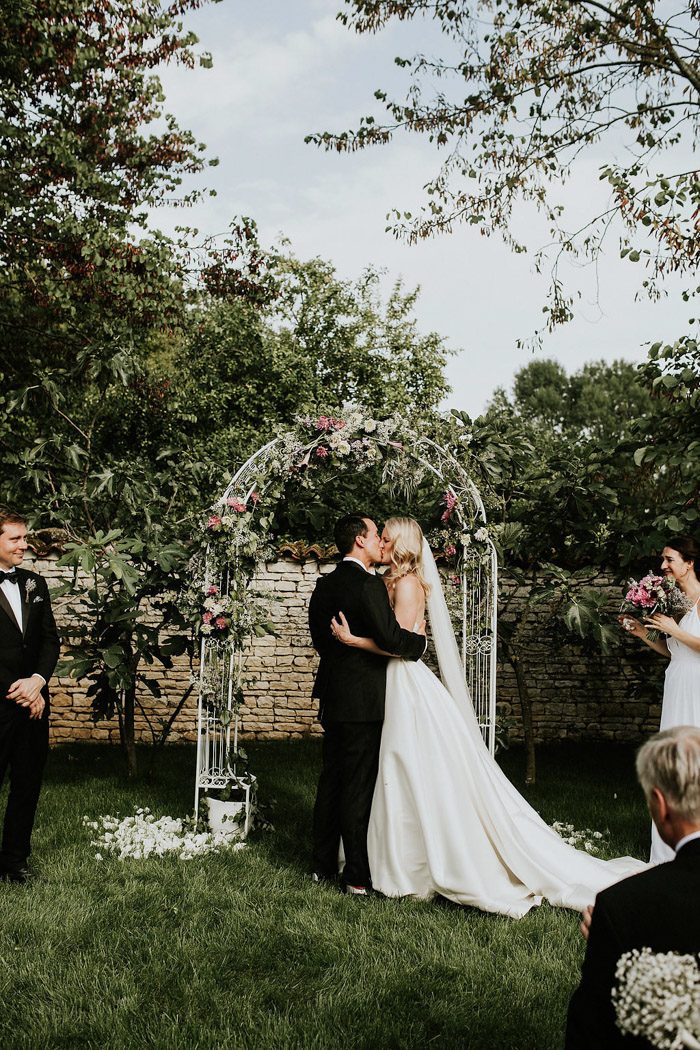 The most emotional moment was probably being announced as husband and wife for the first time and walking out to a marquee full of our friends and family. We got a standing ovation to the song "Lean On" by Major Lazer and DJ Snake, which was pretty amazing! We can picture the joy in everyone's eyes even now. There was just so much love in the air.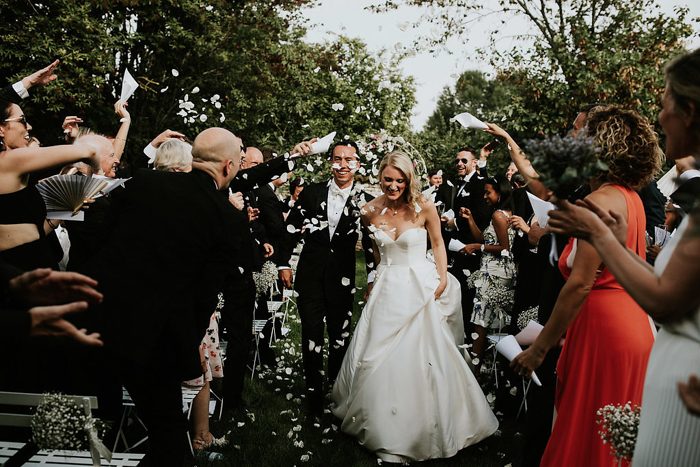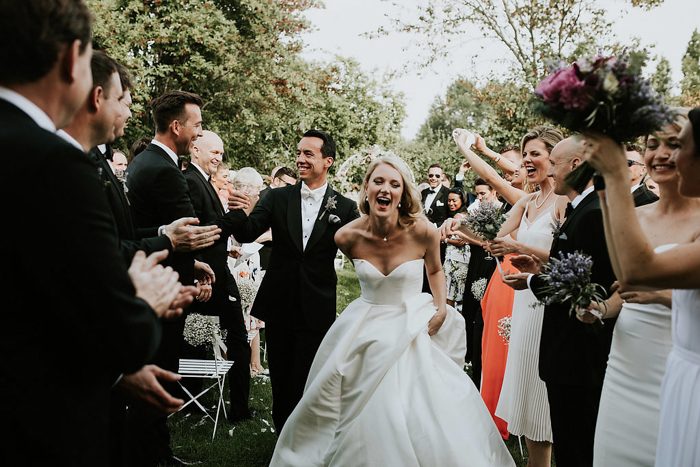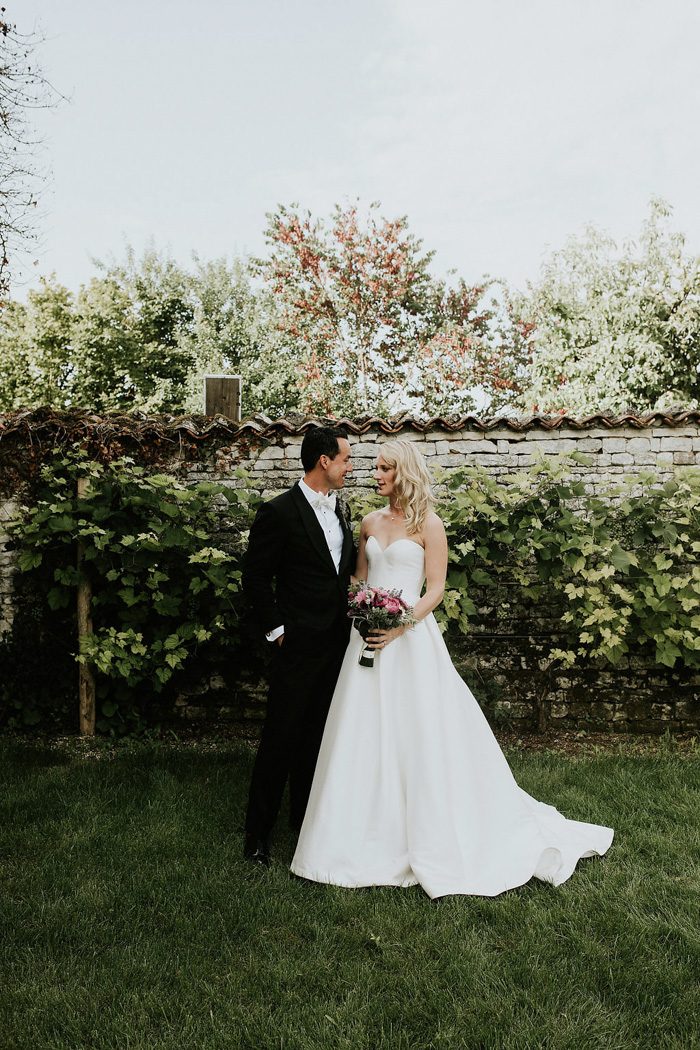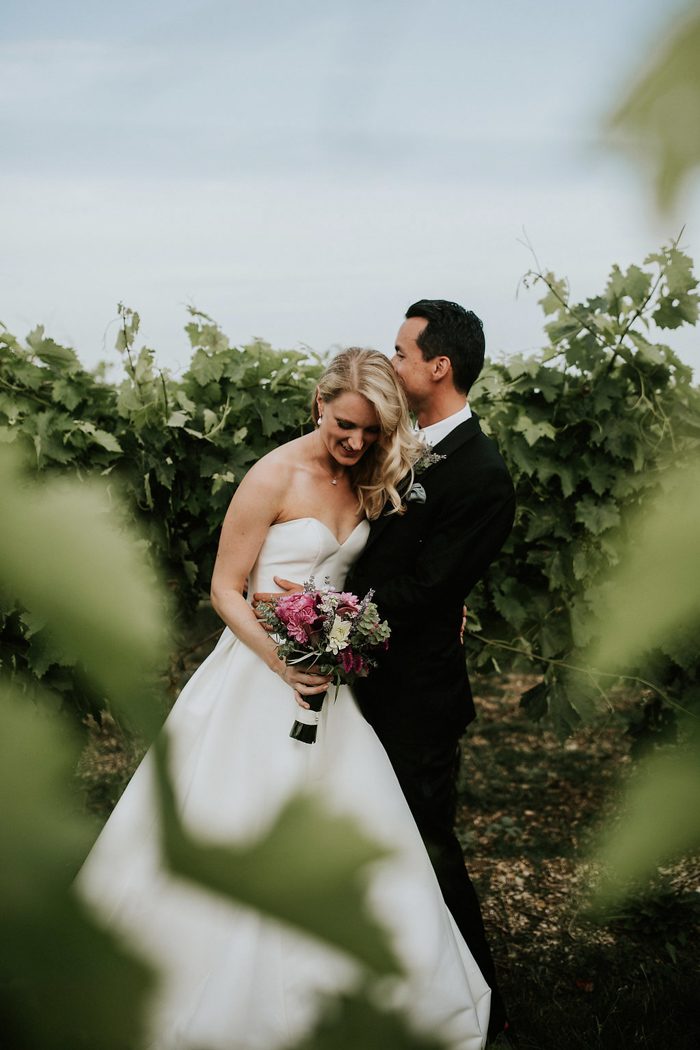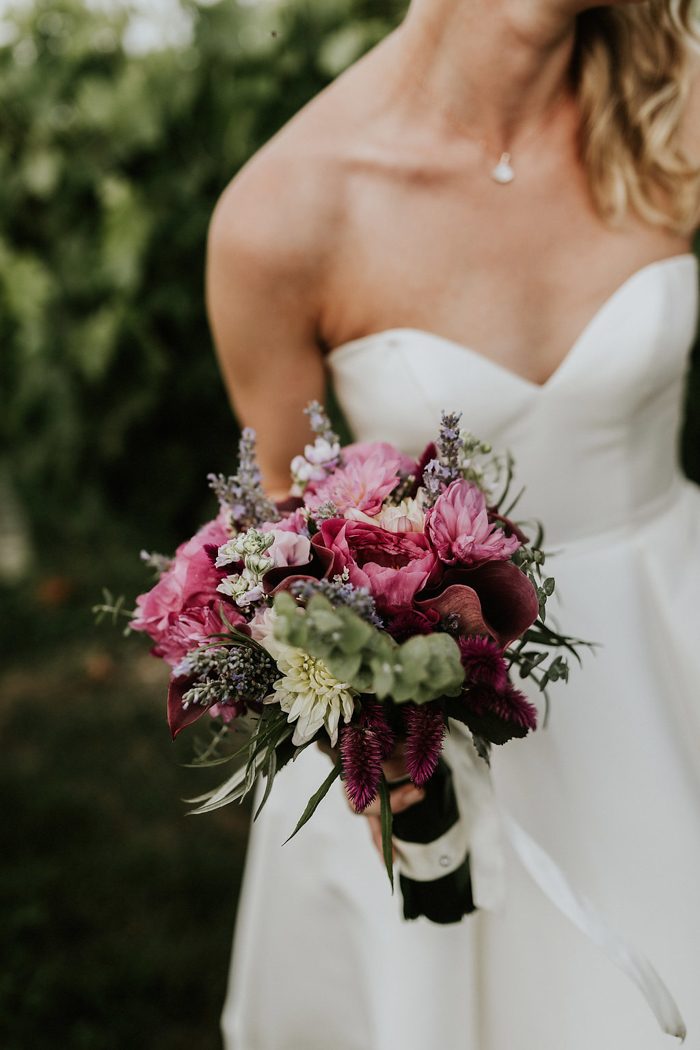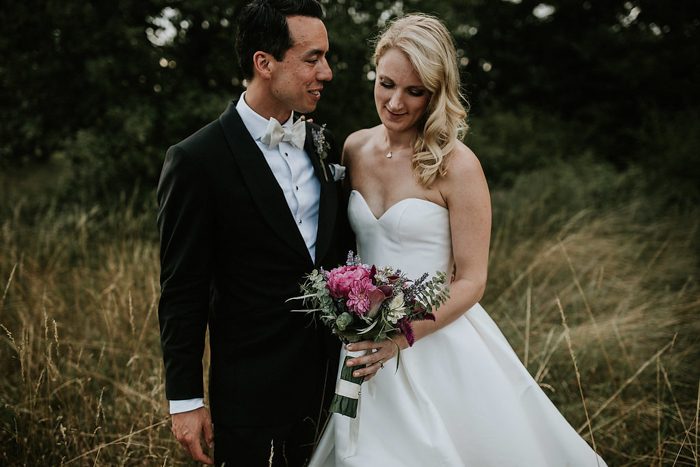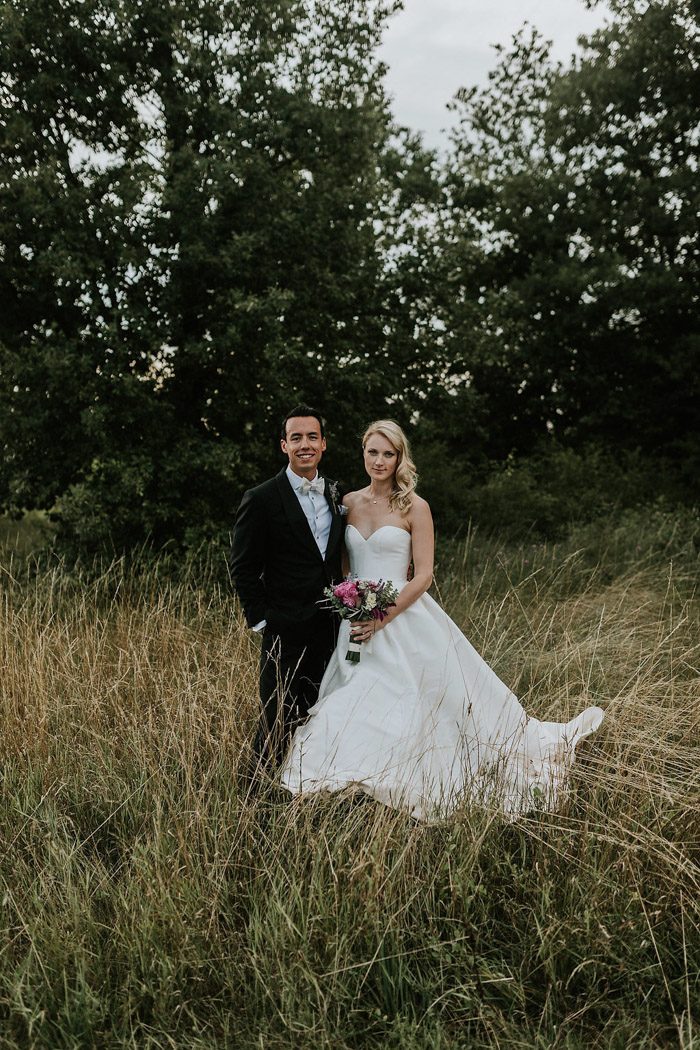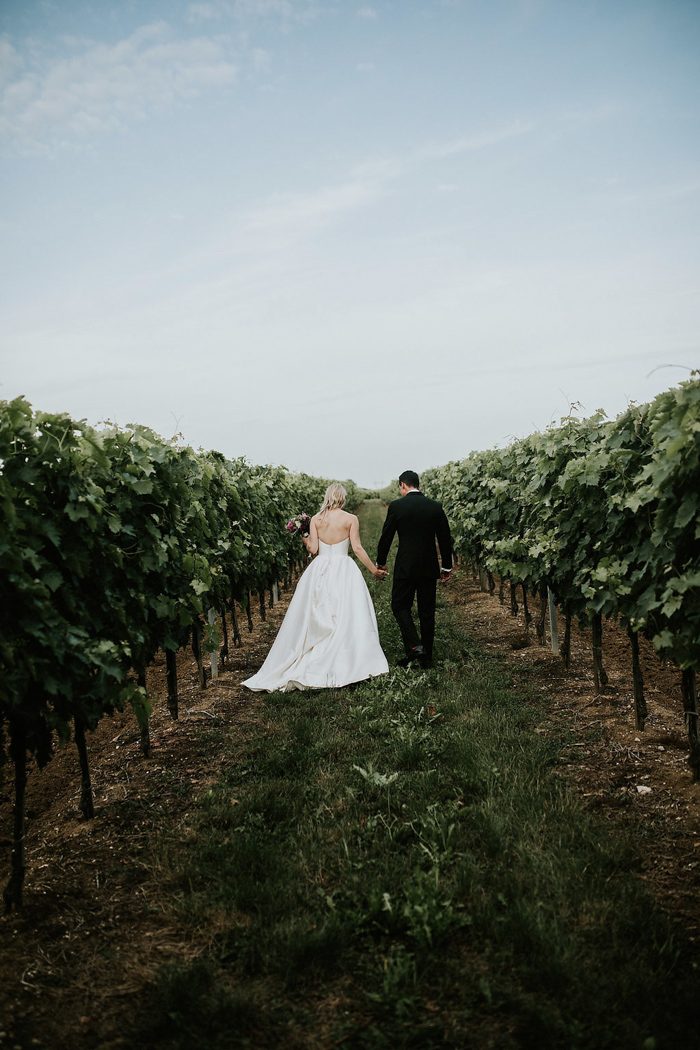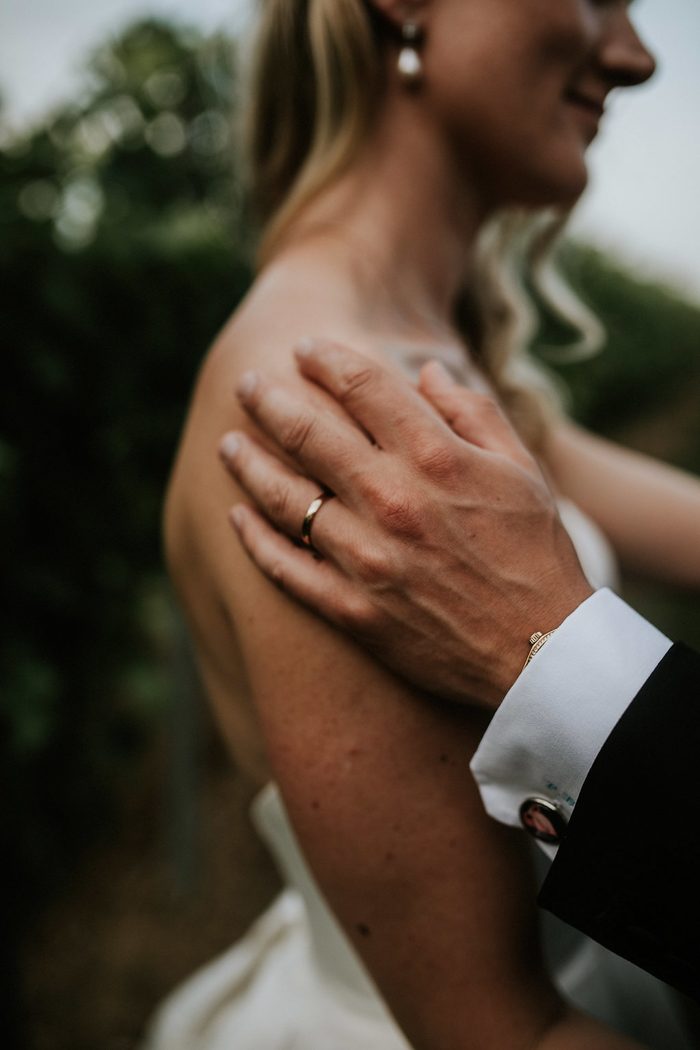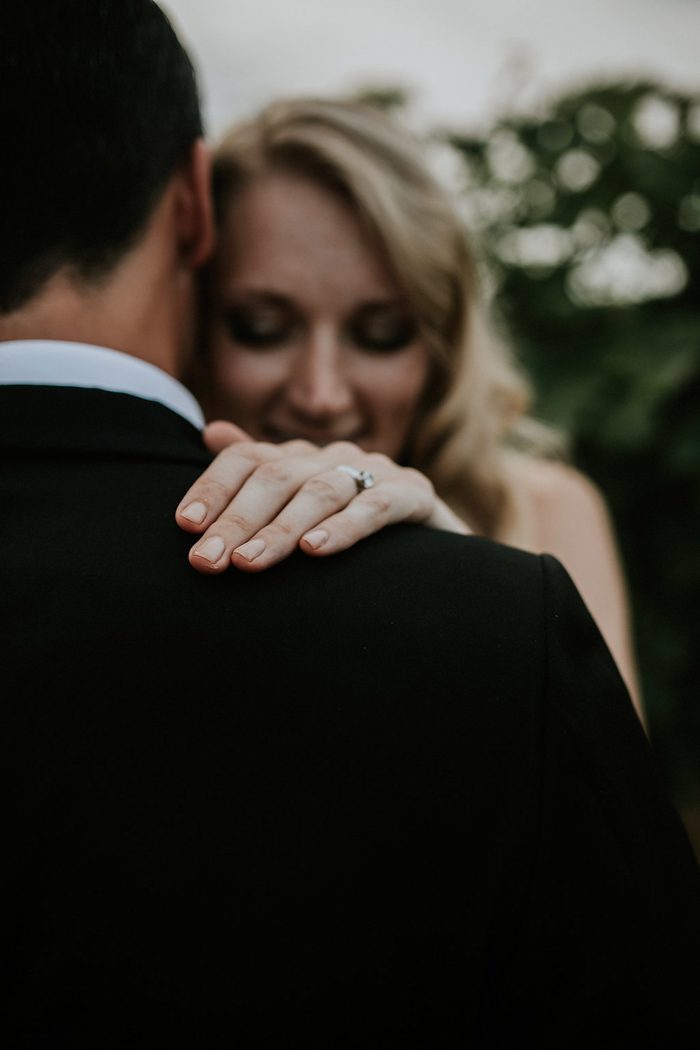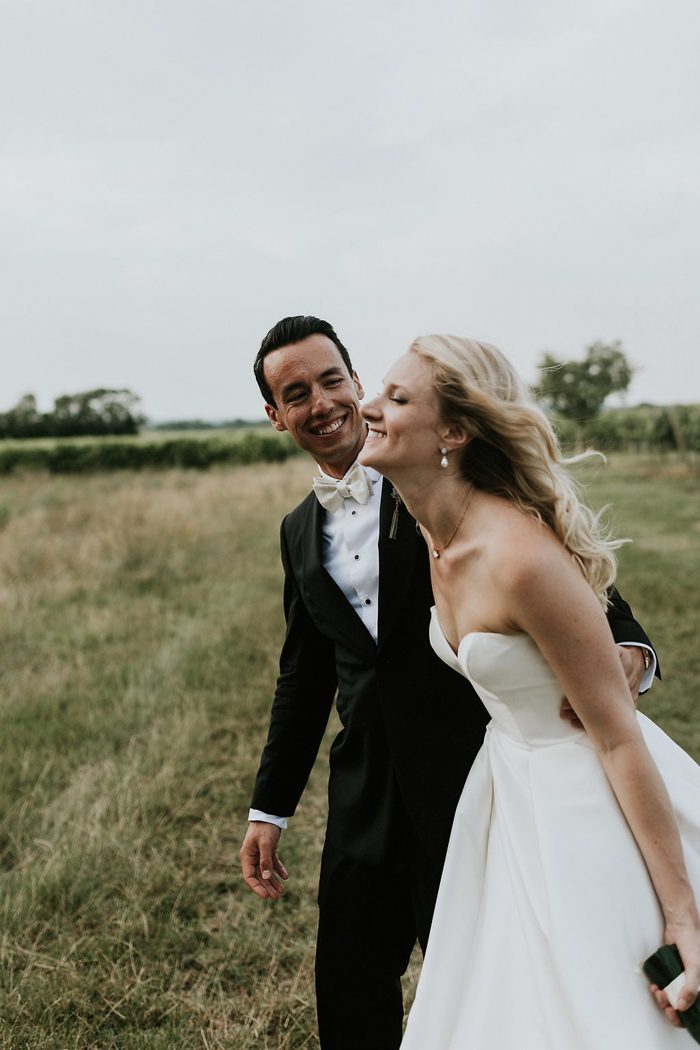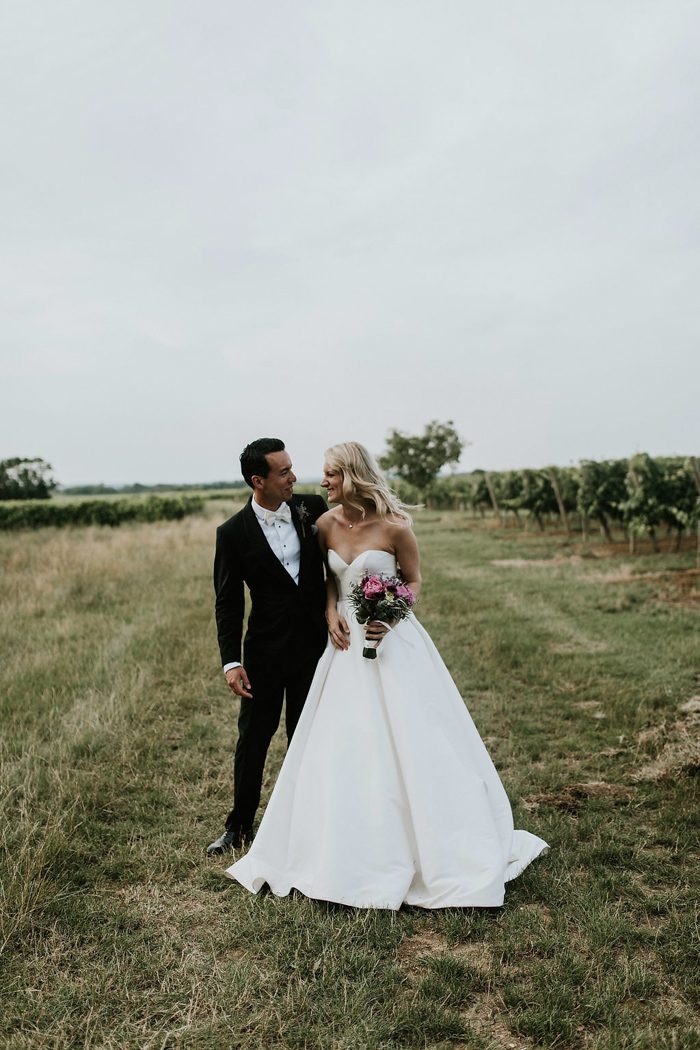 Our goal was to throw the best dinner party for our favourite people, in one of our favourite places. We focused on the food, the wine, and the atmosphere. We were very lucky to have a 300-year-old cognac farm with a large courtyard, an orchard, and a huge stone barn. The chef of a nearby Michelin star restaurant agreed to transplant his restaurant there, a friend who is the head sommelier for Alain Ducasse chose our wine, and another friend acted as our DJ.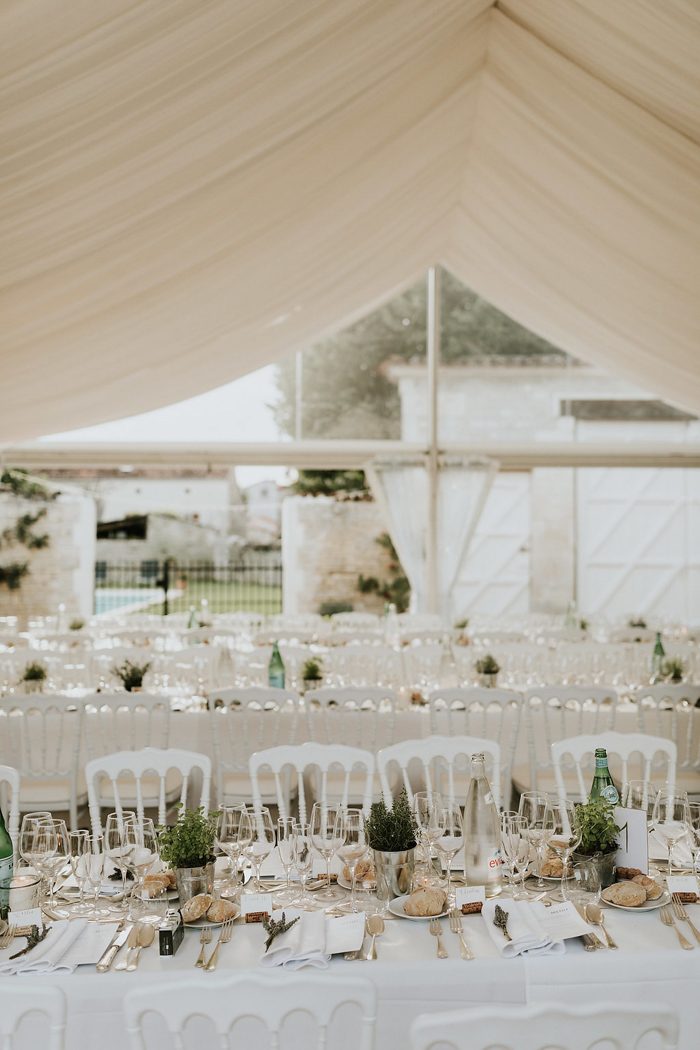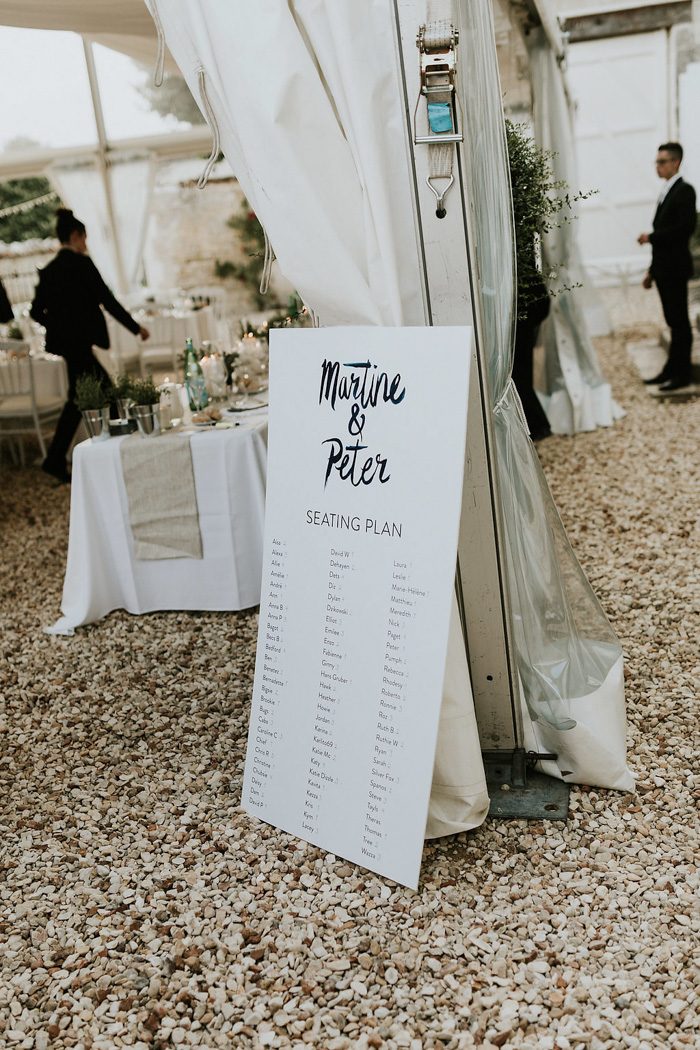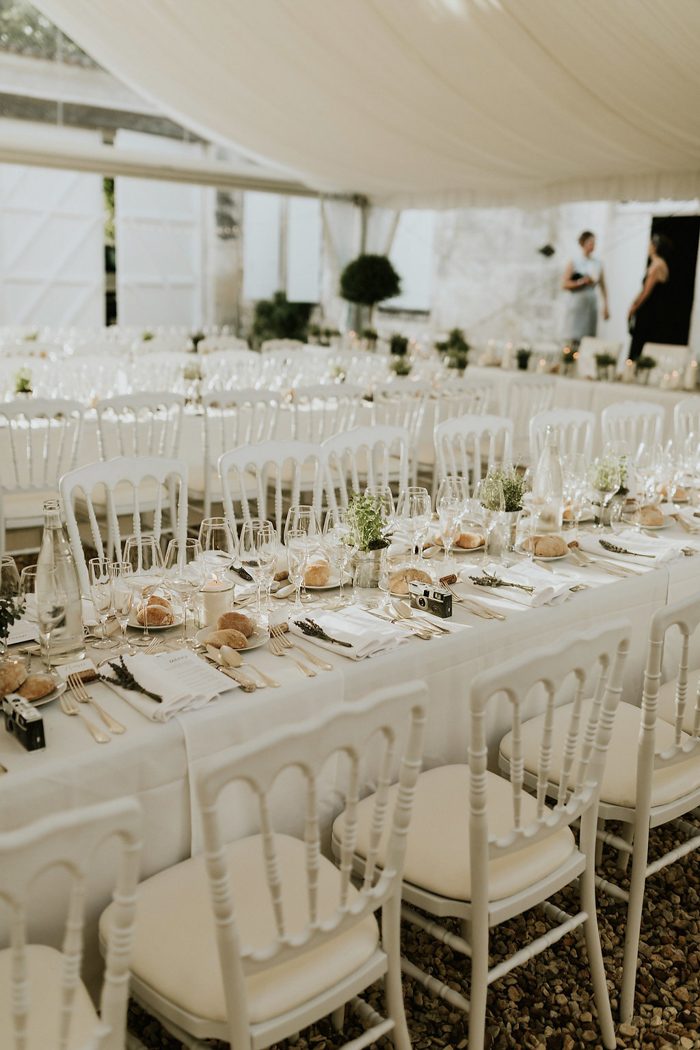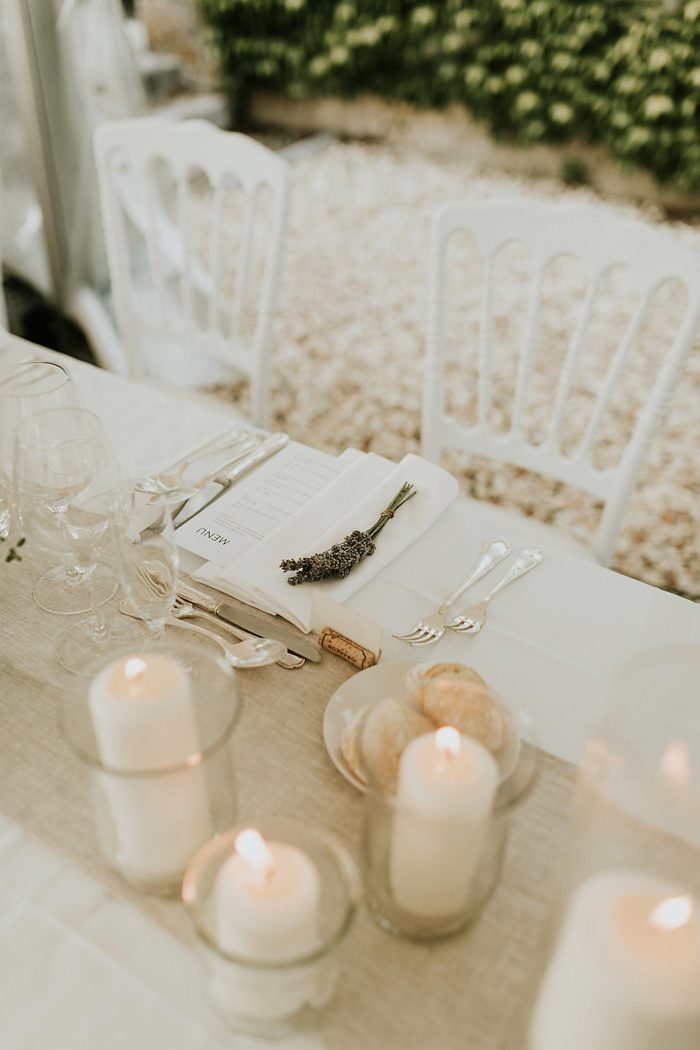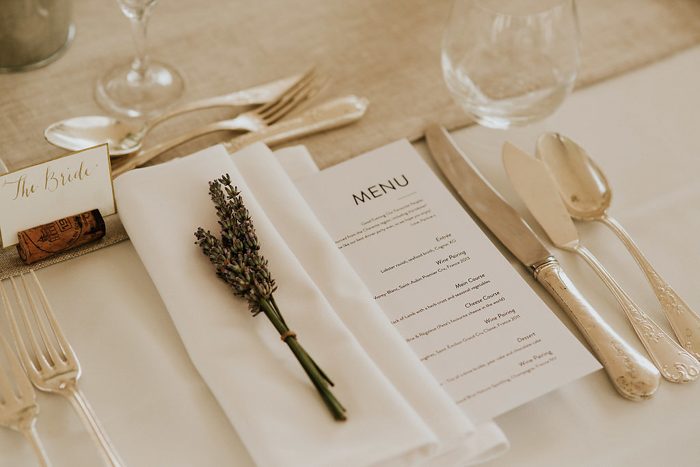 We also wanted to make sure everyone was taken care of and comfortable throughout the event. Upon arrival, everyone was greeted with our jazz quartet and a glass of champagne. At the reception, we offered flip-flops to all the ladies on the dance floor to ease weary feet.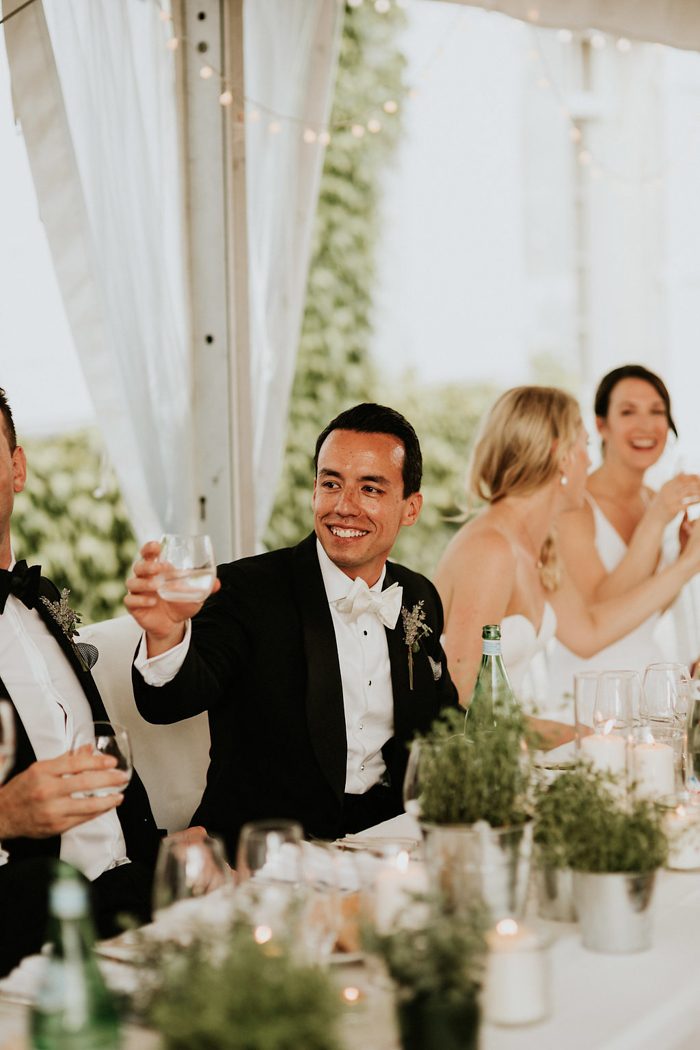 The food we chose included dishes we loved. We even went a little bold in picking lamb for the main course as we felt our guests would love it as much as we did. The wines also very much reflected our love of characterful white wines and bold and fruit-forward reds.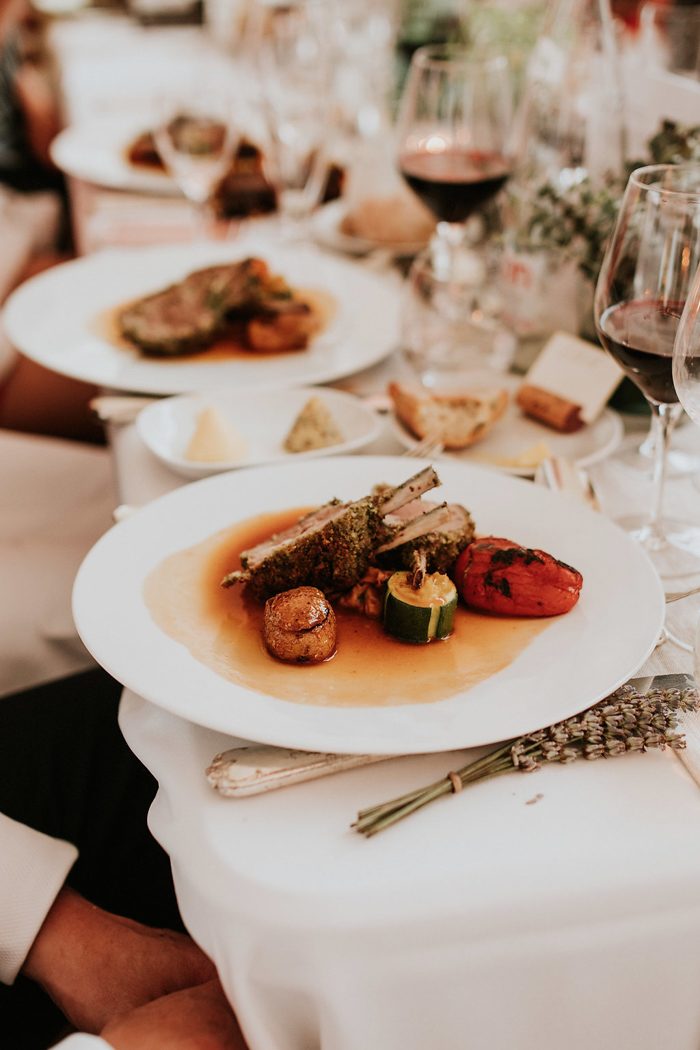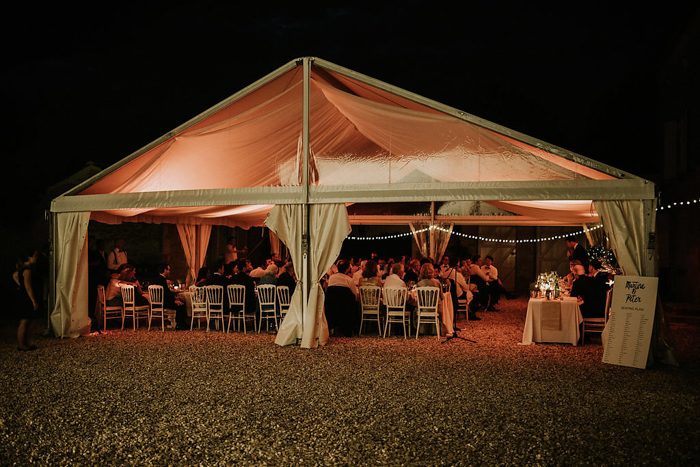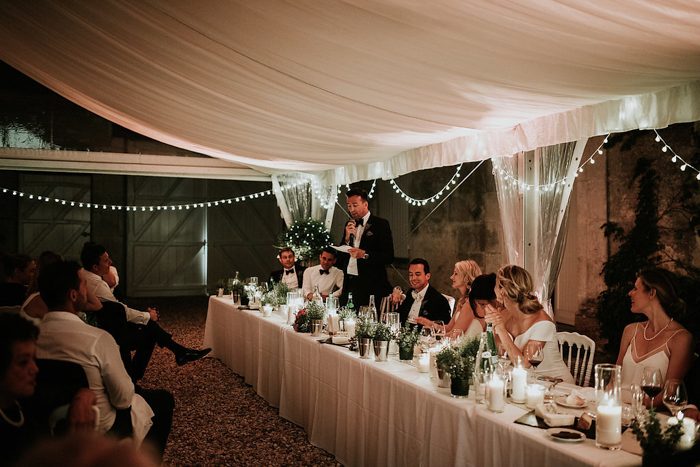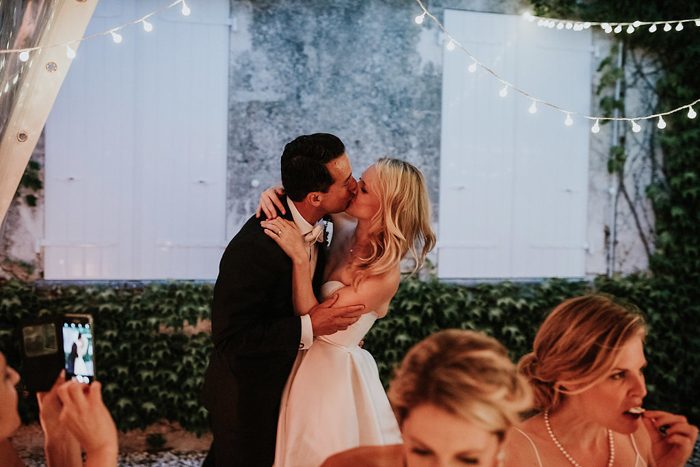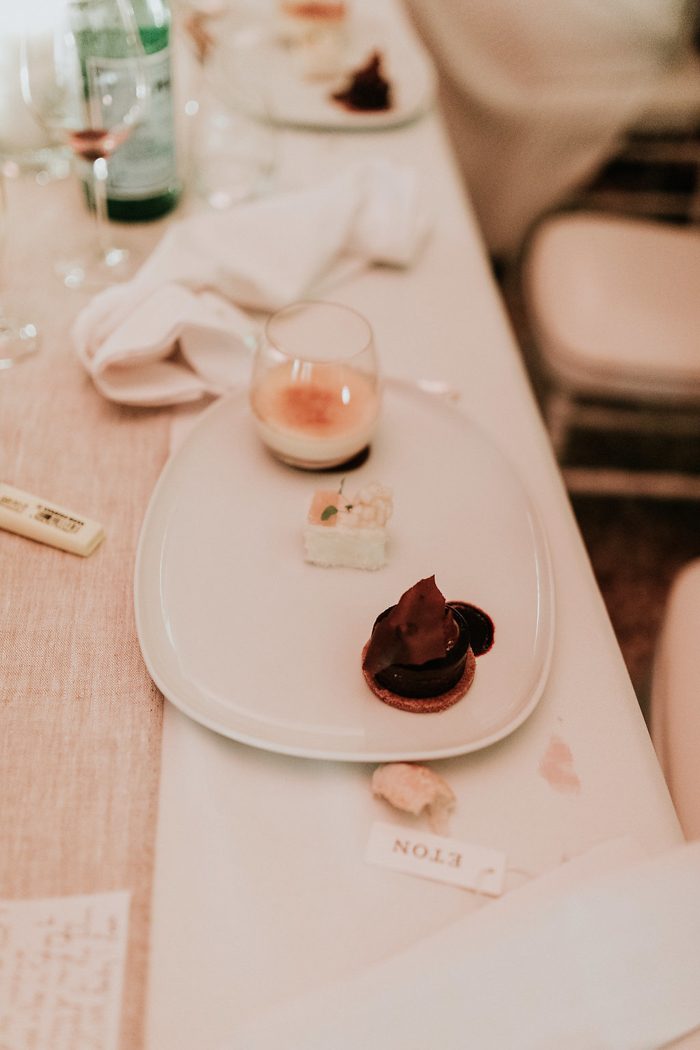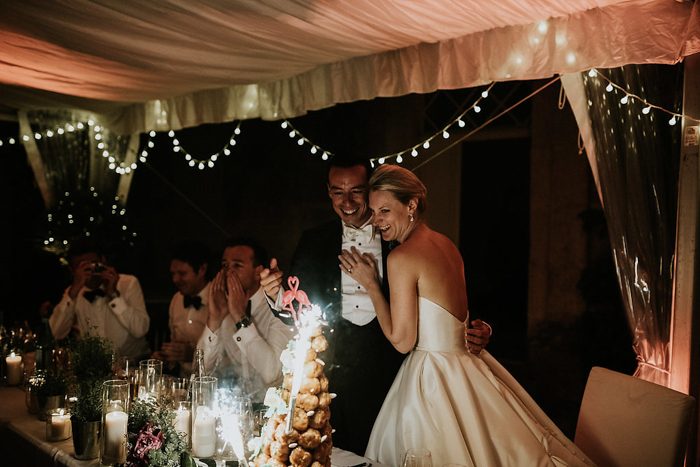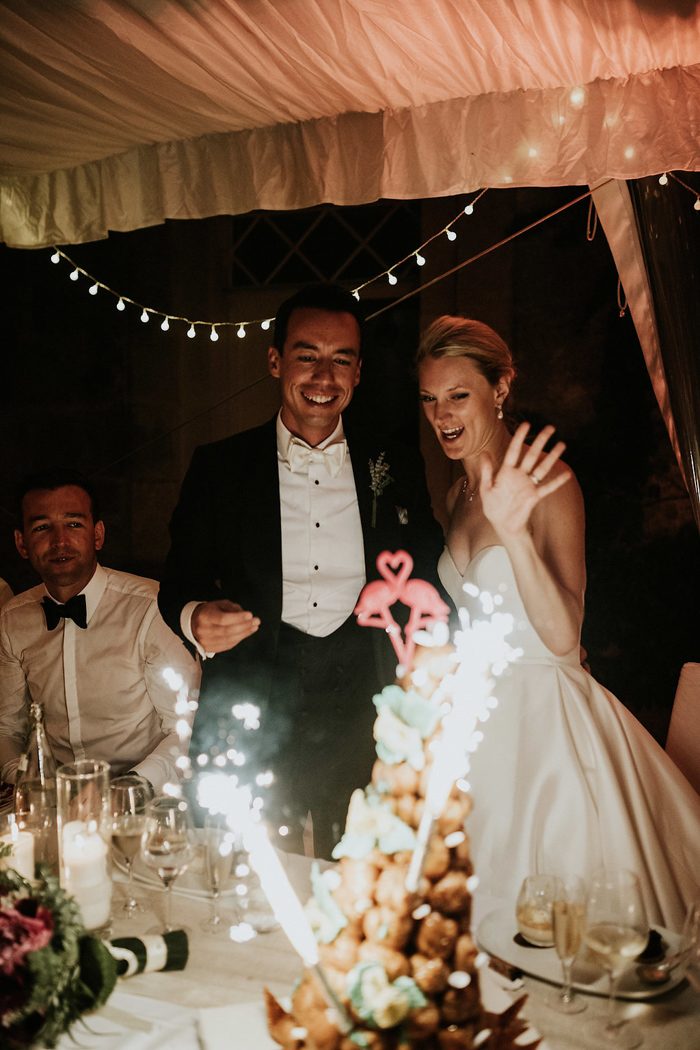 The bride's family has a Sunday tradition of walking to the centre of their small town and ordering pizza from the pizza lady who makes it in her van. So, for late night snacks, the pizza van offered an array of pizzas to all the guests.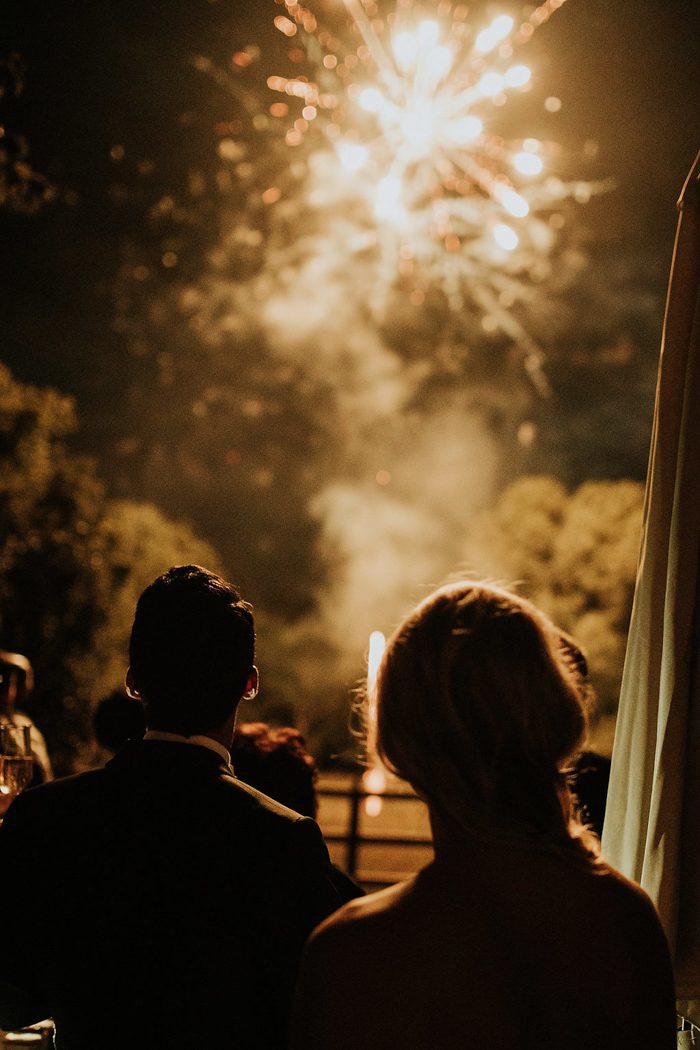 Congratulations to Martine and Peter, and a big thanks to Yoris Couegnoux for sharing this gorgeous outdoor French wedding with Junebug! Love the relaxed black tie vibe they created? Then you'll want to get to know Sarah and Chase because their black tie Santa Barbara wedding was far from stuffy!