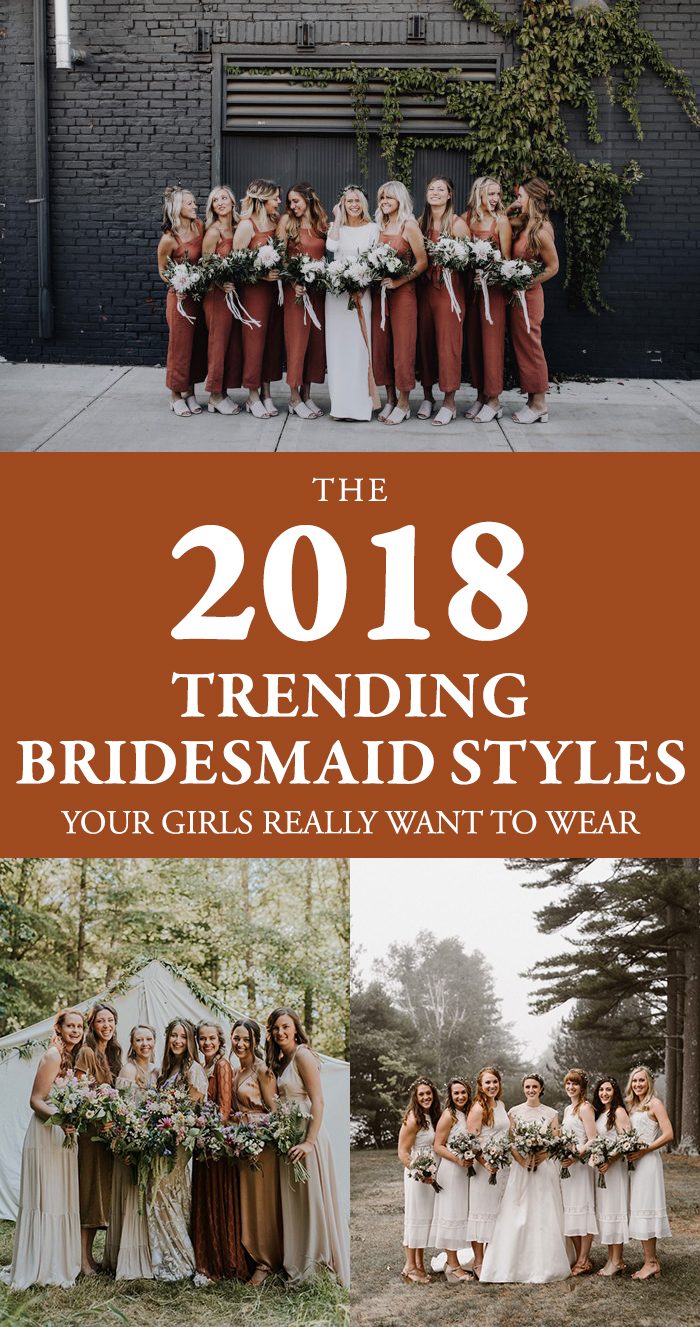 Look no further than these 2018 trending bridesmaid styles for helping your best babes look and feel amazing on your wedding day! We've rounded up the bridesmaids looks your girls really wants to wear, from off-the-shoulder and wrap dresses to jumpsuits and comfy shoes! Get inspired and start shopping for your squad!
Jumpsuits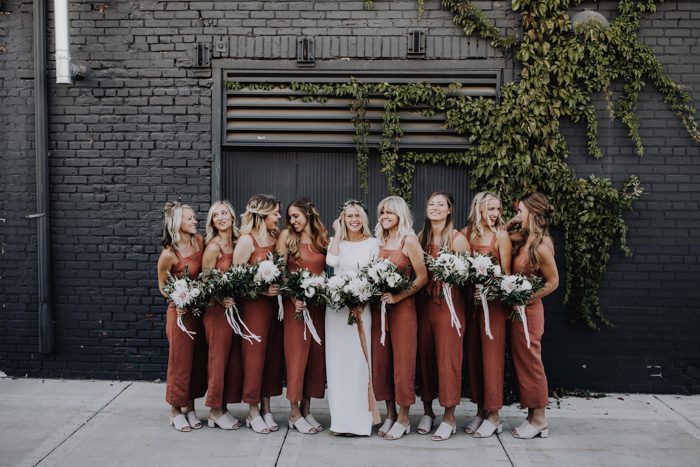 photo by Matt Lien, jumpsuits by Movint
One of our favorite 2018 bridesmaid dress trends isn't a dress at all – but rather a jumpsuit! Modern, comfortable, stylish, and unexpected, we're obsessed every time we see a squad strutting down the aisle in jumpsuits instead of dresses. Considering going against the grain with matching bridesmaids jumpsuits or even just a 'suit or two mixed in with dresses in the same color palette!
Mixed Textures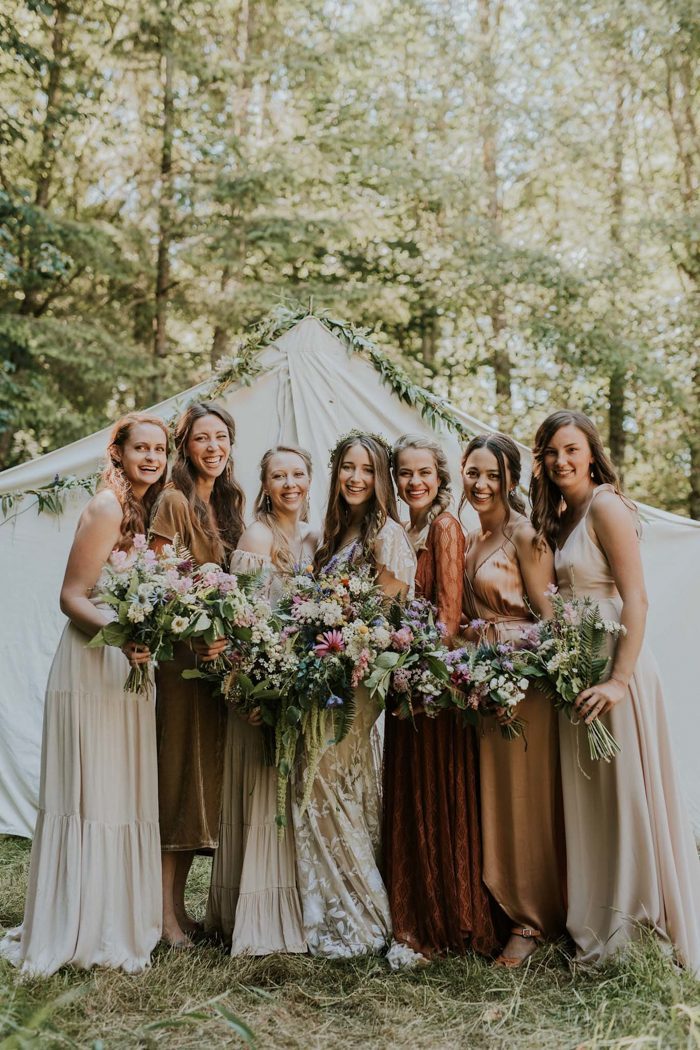 photo by Catherine Coons, bridesmaids dresses by Free People, Forever 21, and Lulus
Bridesmaid styles have come a long way since the matchy-matchy dresses back in the day, but we're especially loving the way this trend allows each 'maid to shine in her bridesmaid dress! A variety of textures not only gives each girl's style a dose of personality but the overall look is impossibly pleasing to look at!
Emerald Green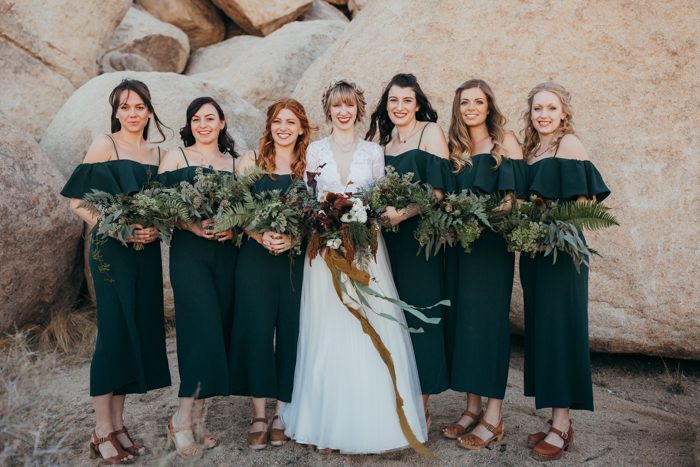 photo by KNDM Co.
We're calling it: emerald is the new burgundy bridesmaid dress! Still in the jewel tone family, emerald is a rich color that makes a strong statement in your wedding color palette. While burgundy adds a touch of romance, emerald finds an elegant earthy balance that fits seamlessly into so many 2018 wedding styles.
Off-the-Shoulder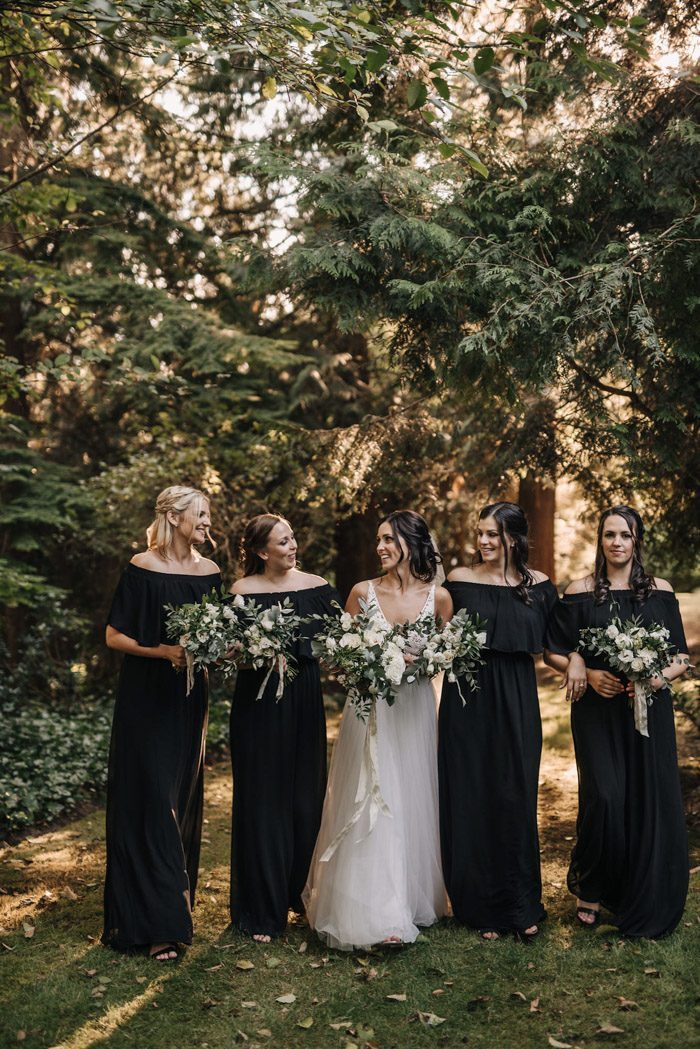 photo by Kaoverii Silva, bridesmaids dresses by Show Me Your Mumu
Shoulder-baring styles are sweeping the fashion world over – including weddings! Whether you go elegant and tailored or boho and flowy, off-the-shoulder bridesmaids dresses are a romantic choice for your wedding.
Wrap Dresses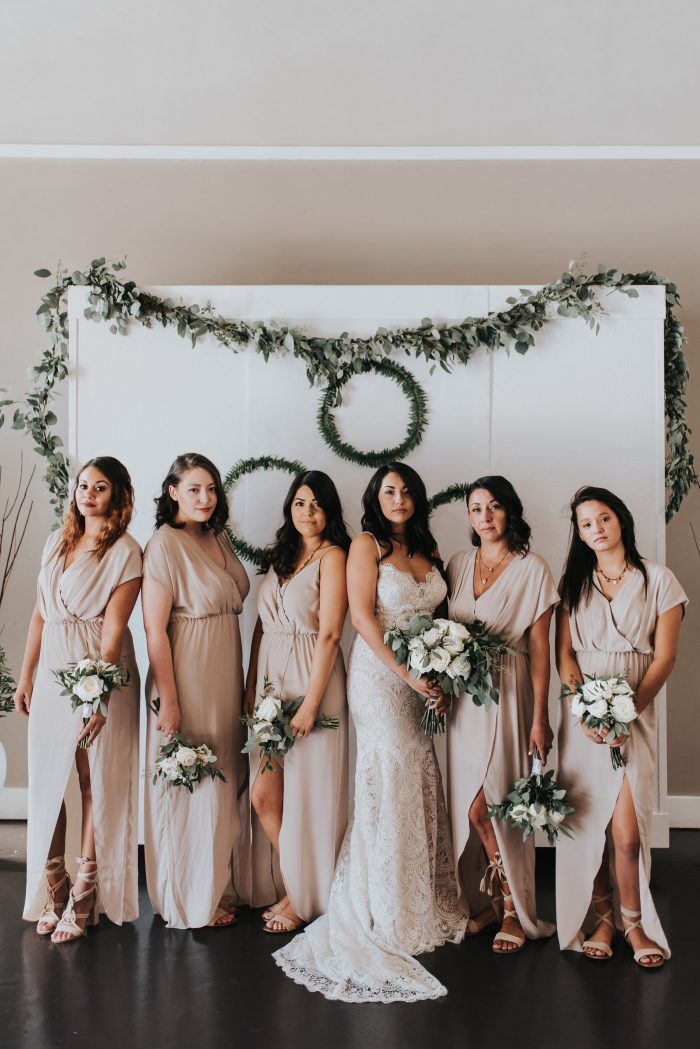 photo by Baylee Dennis Photography
No matter where you shop, wrap dresses have taken over, and that even applies to bridesmaid styles! Universally flattering and available just about everywhere you look, wrap dresses will make your 'maids feel comfortable and beautiful without the challenge of tracking down a dress they'll only wear once.
Midi Dresses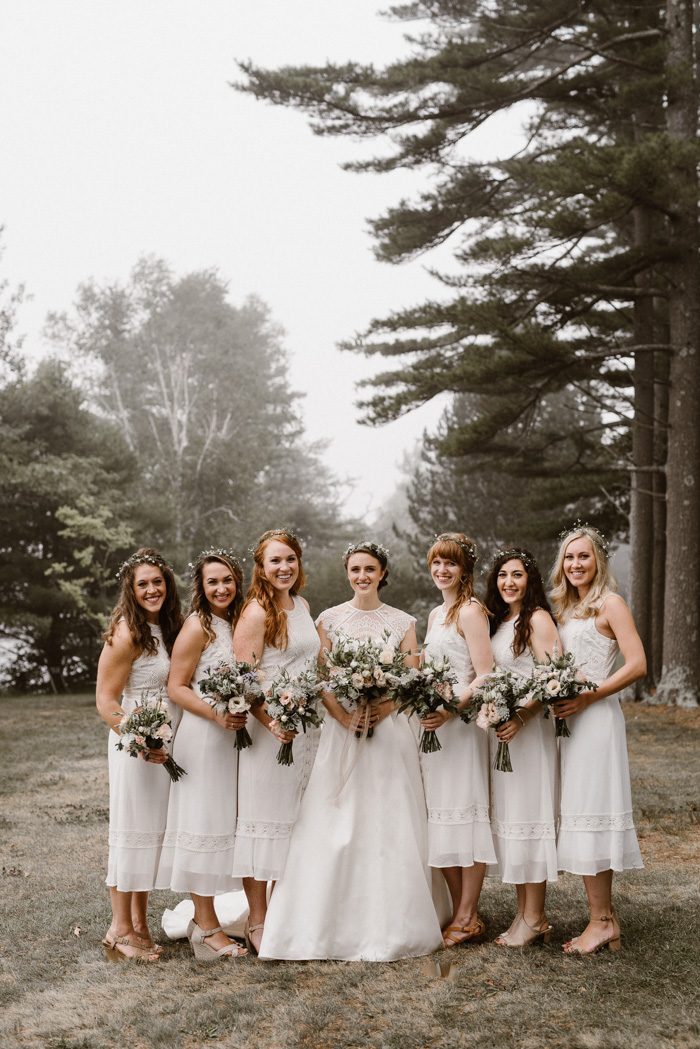 photo by Lindsay Hackney Photography, bridesmaids dresses by Willow and Clay
No longer do you have to choose between short or floor-length bridesmaids dresses, thanks to one of our favorite 2018 bridesmaid trends! Midi dresses provide the perfect balance between formal and laid-back, helping your gals look elegant without being stuffy or uncomfortable in a full-length gown.
Clogs, Mules, and Platforms, Oh My!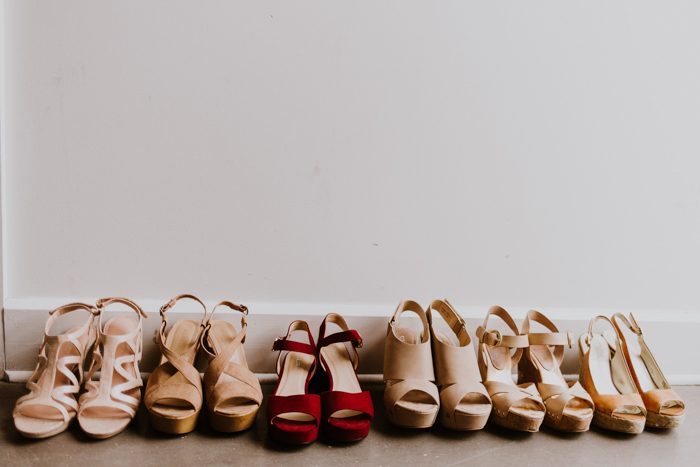 photo by Haydin Olivia Photography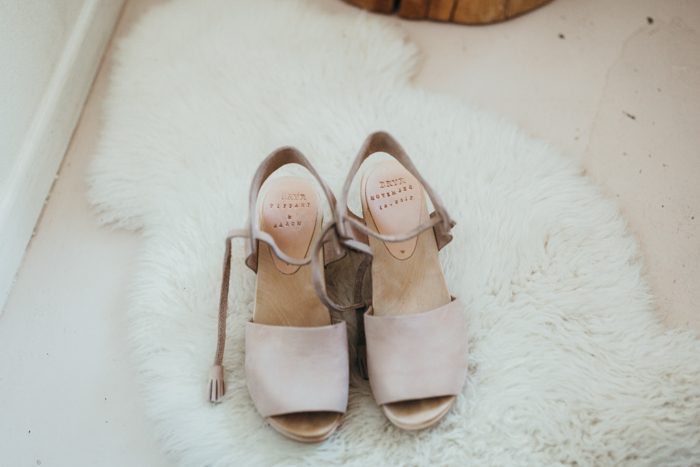 photo by KNDM Co., clogs by Bryr Clogs
Comfort is key when it comes to keeping your bridesmaids happy and lucky for you, comfy shoes are totally trending this year! A sturdy heel and trendy style is the perfect equation to shoes your bridesmaids will actually be stoked to wear by your side at the altar (and add to their closet!).
Looking for more 2018 wedding style trends for your upcoming nuptials? Check out all this cutting-edge inspiration!
2018 Bridal Trends We're Totally Obsessing Over
What to Wear to Your Spring Bridal Shower – 2018 Spring Bridal Shower Dresses