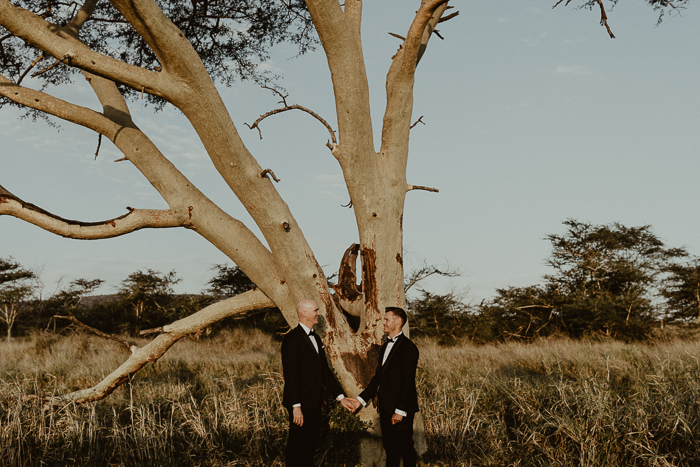 An enchanting setting in the African wilderness, sleek decor in a timeless color palette, and two grooms dressed to the nines—need we say more? Christo and Stephen's Bayala Lodge wedding had a sophisticated and bold aesthetic that beautifully contrasted their natural surroundings. Wanting their big day to be extra special, they set out to recreate the romantic atmosphere during their first holiday at the reserve together, and they totally achieved it!
With the vast safari landscape as their breathtaking backdrop, the couple promised a lifetime of love to each other. After the ceremony, the scene was set for a chic and dreamy reception at the lodge grounds. Set under lit acacia trees, they wined and dined in elegance with candle-lit tables filled dressed with white blooms that popped against black accents. Not to mention the his and his black peacock chairs that were the striking statement pieces to their outdoor affair.
And let's not forget about the wedding fashion. After two years in lockdown, they all took it as an opportunity to dress up and go glam in the bush. The couple said their "I dos" in style with their matching tuxes while their guests echoed the chic vibe with their stylish attire.
For couples looking for a contemporary take on safari weddings, this is exactly the inspo you need. Keep scrolling to see all the breathtaking details from start to finish, all beautifully captured by Misha-Lee Tame.
The Couple:
Christo and Stephen
The Wedding:
Bayala Private Safari Lodge and Camp, South Africa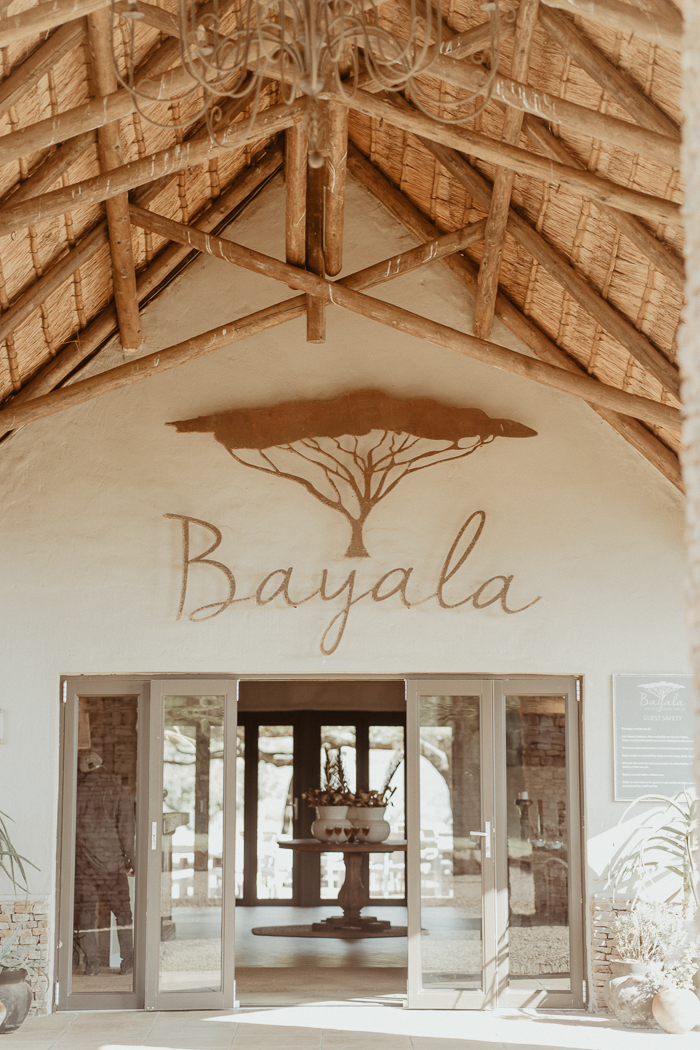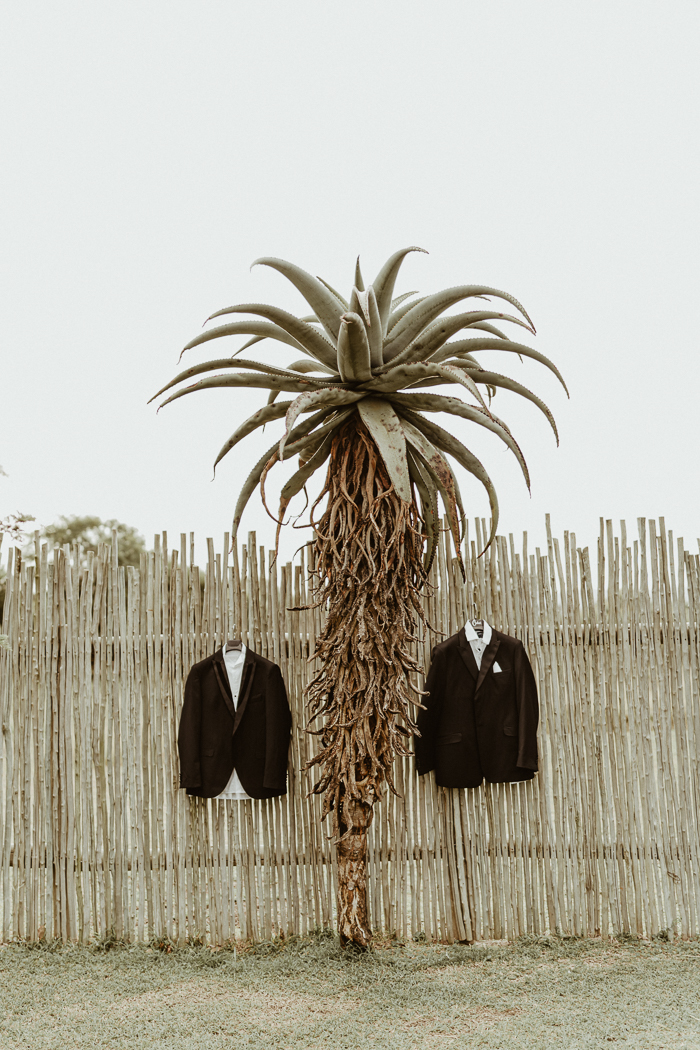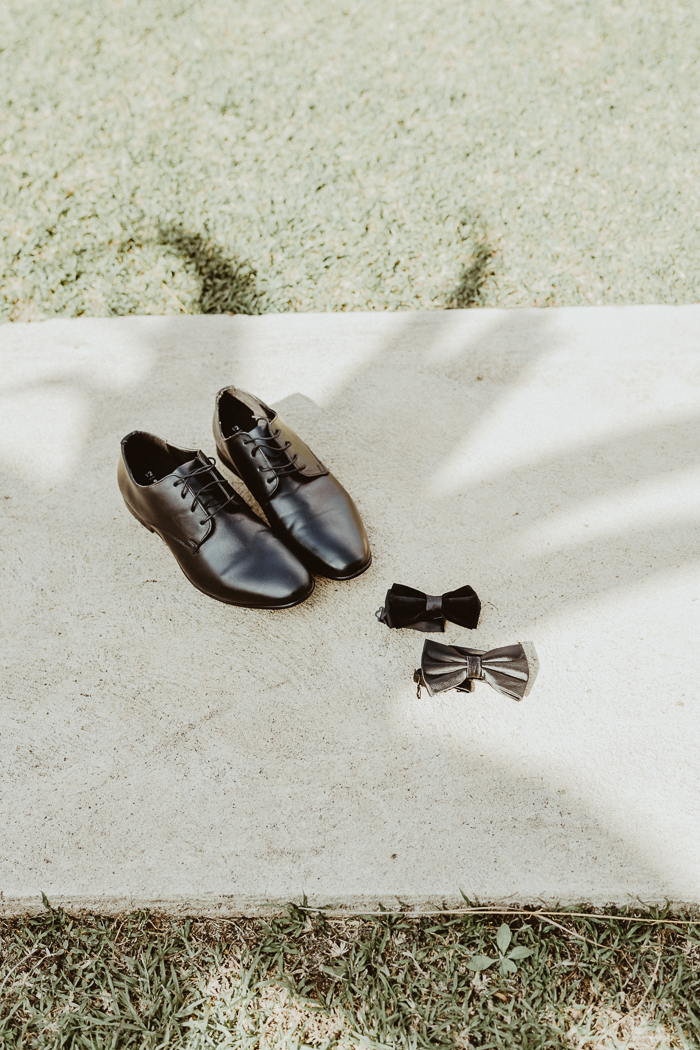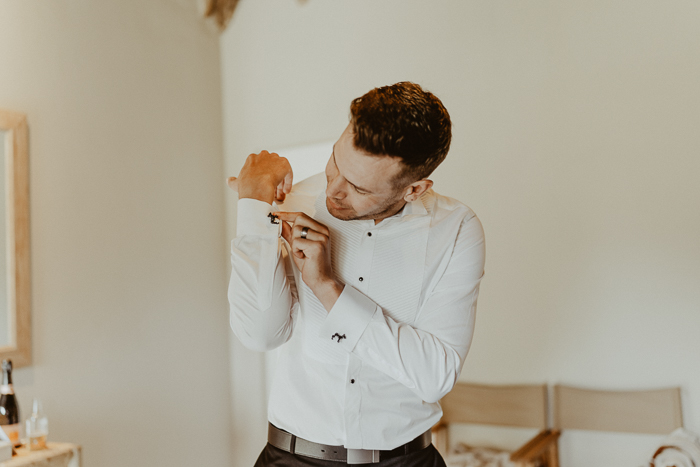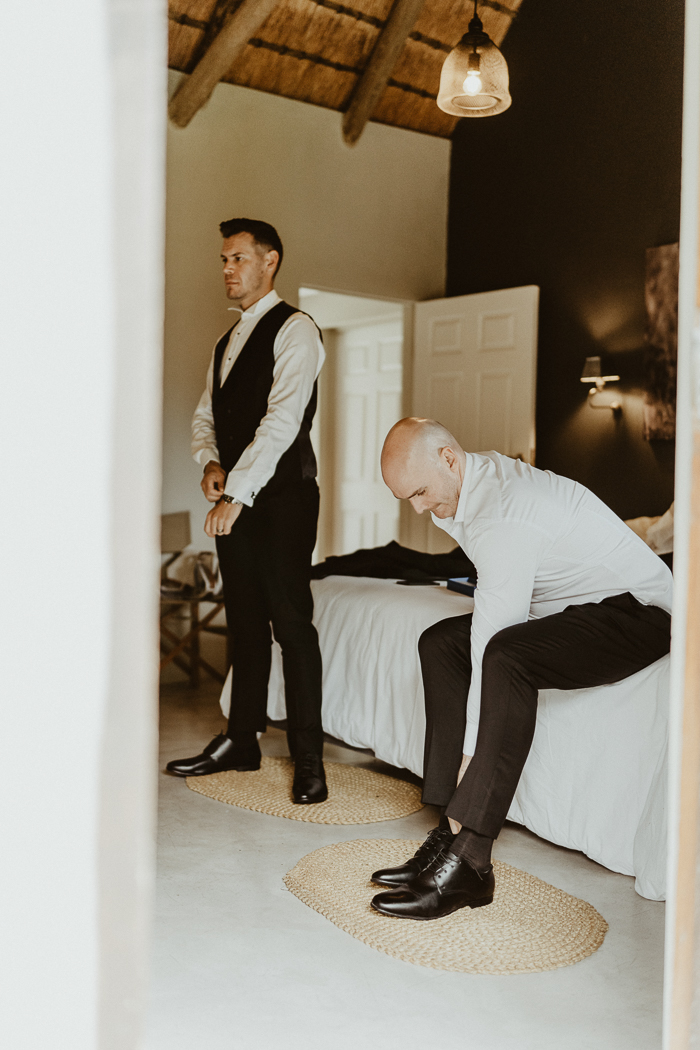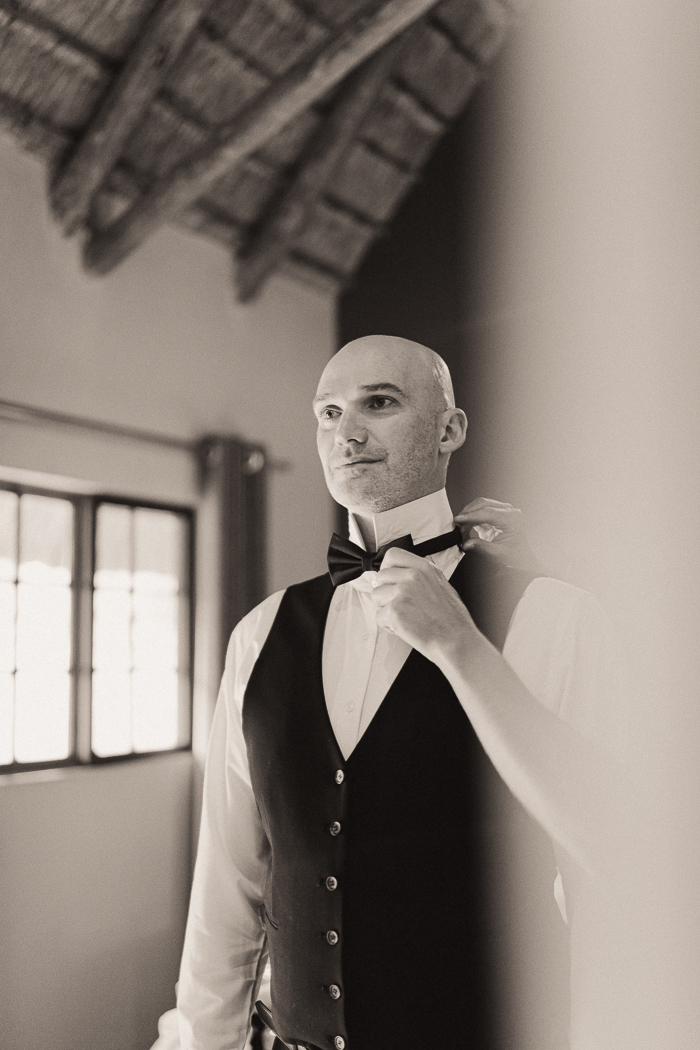 The Inspiration Behind Their Bayala Lodge Wedding
We feel happiest in nature, especially in a game reserve. Our first holiday together was at a game lodge in Hluhluwe, Northern Kwazulu-Natal, South Africa, where we enjoyed a romantic bush dinner. It was set up with tons of lanterns and gourmet food in the middle of the bush, so we always said when we get married, we want to recreate that special moment. Our vibe for the wedding was very elegant, masculine, and sophisticated—inspired by "James Bond in the Bushveld". Instead of having over-the-top decor, we wanted to focus more on the overall vibe and allow our guests to dress fabulous and stand out in a good way with the gorgeous natural monochrome surroundings of the dry winter bush.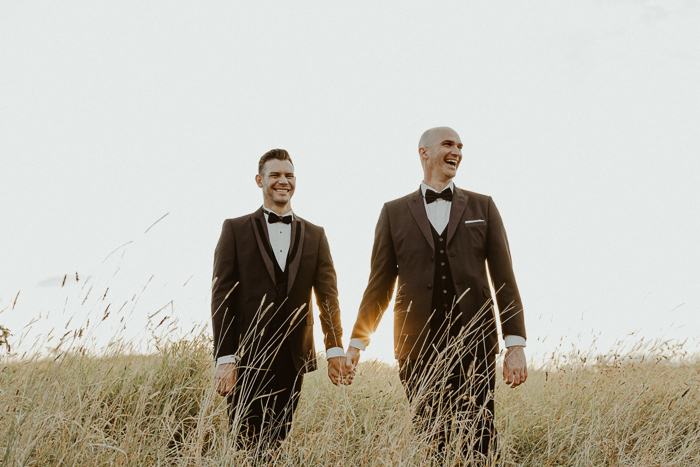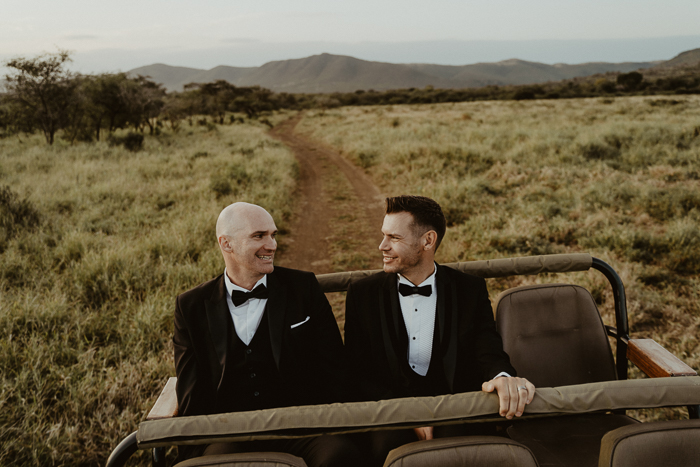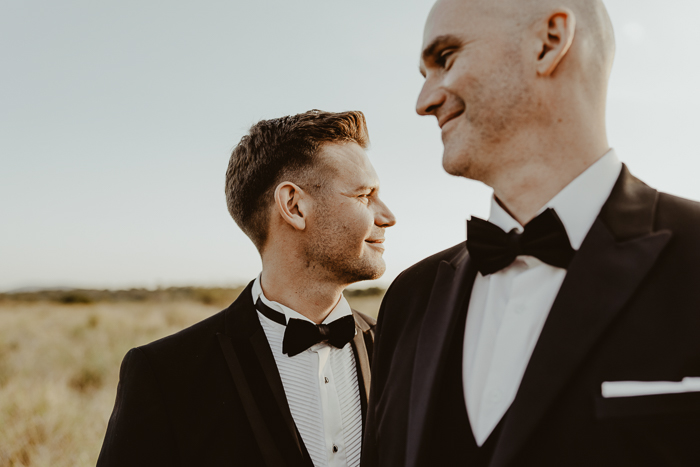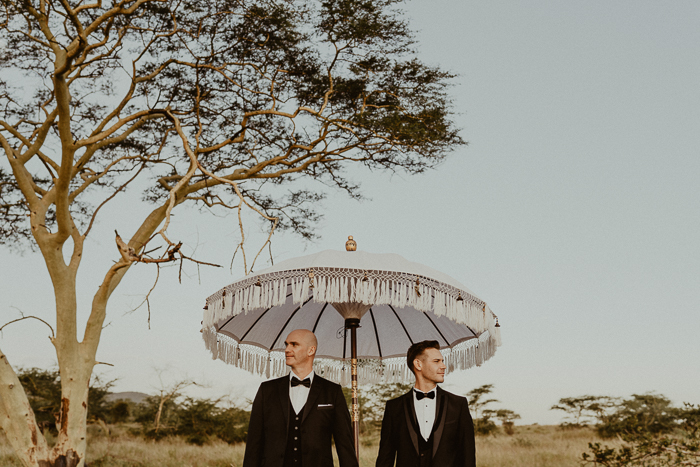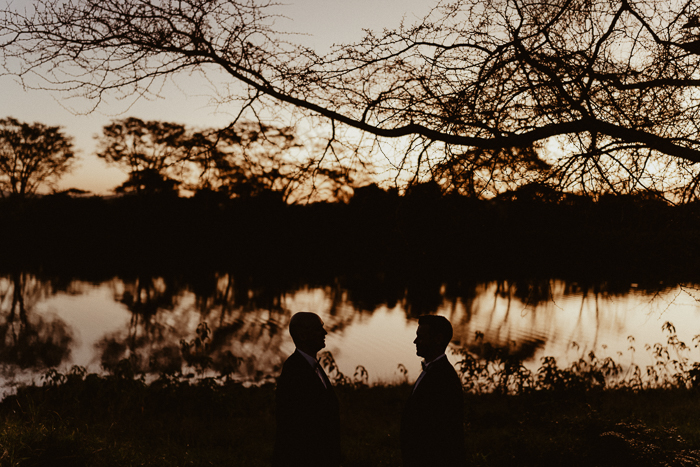 Personalizing Their Ceremony By Walking Down Two Aisles And Having A "Hands" Theme
We had two aisles, one for each of us to walk down with our parents. We surprised our guests by having the iconic South African superstar PJ Powers sing us down the aisle with a personalized acapella version of the Elton John song, "Your Song", and then marry us. We also incorporated "hands" as a theme throughout our ceremony—hand-tying ceremony, the blessing of the hands with ancient African fever tree dust, hand-themed reading and promise to each other, guests holding a tower of hands to make a tunnel for us to walk through after the ceremony as a blessing from guests as well, hand holding throughout the ceremony, and a lot of photos of us holding hands.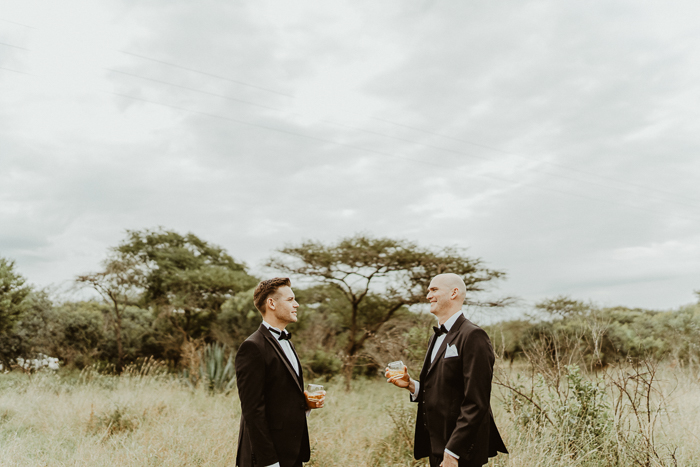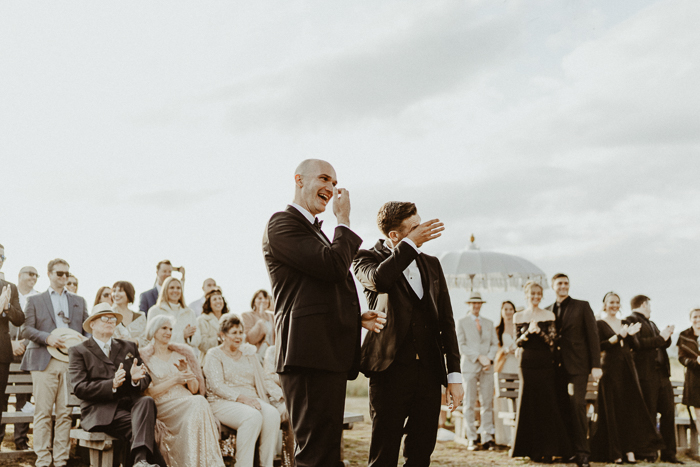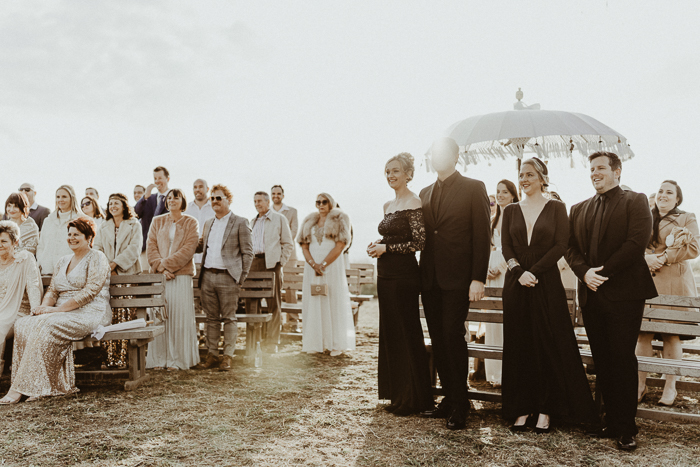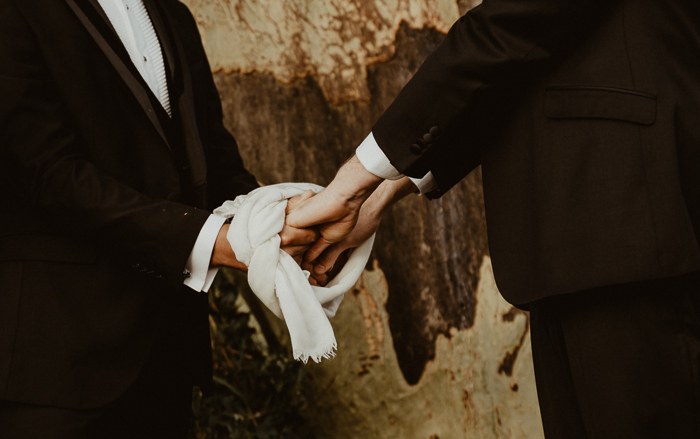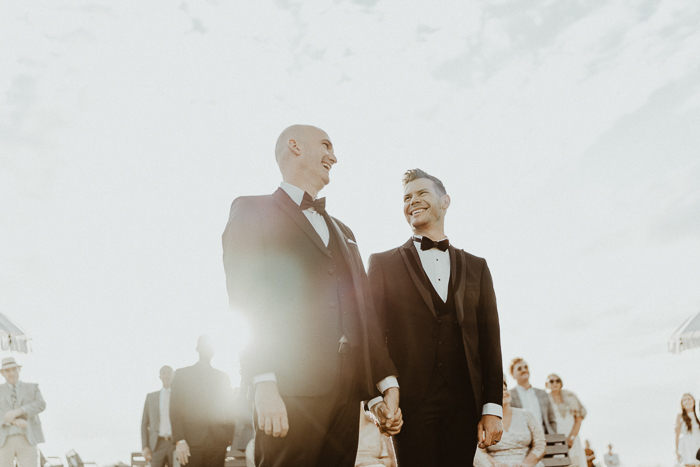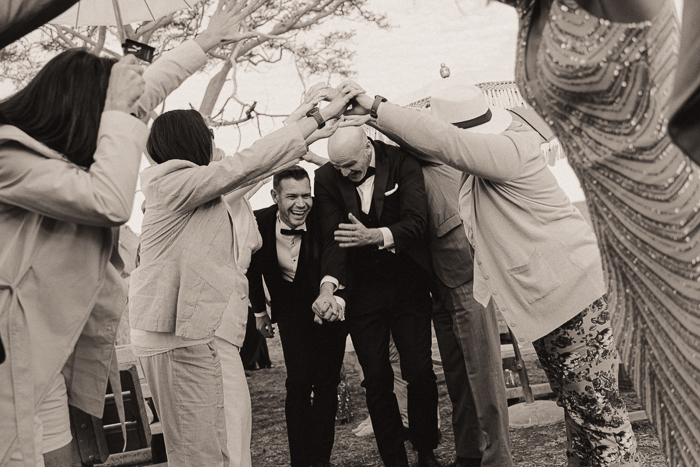 Why They Wanted A Bayala Lodge Wedding Weekend
We wanted an elegant wedding that was super fun for our guests to talk about for years to come. We didn't want a quick one-day wedding with hundreds of guests, but rather a weekend celebration with only our nearest and dearest there with us. Our guests are still talking about the overall vibe, the food, and how stylish the wedding was. The three elements that were most important to us from the start. And we nailed it!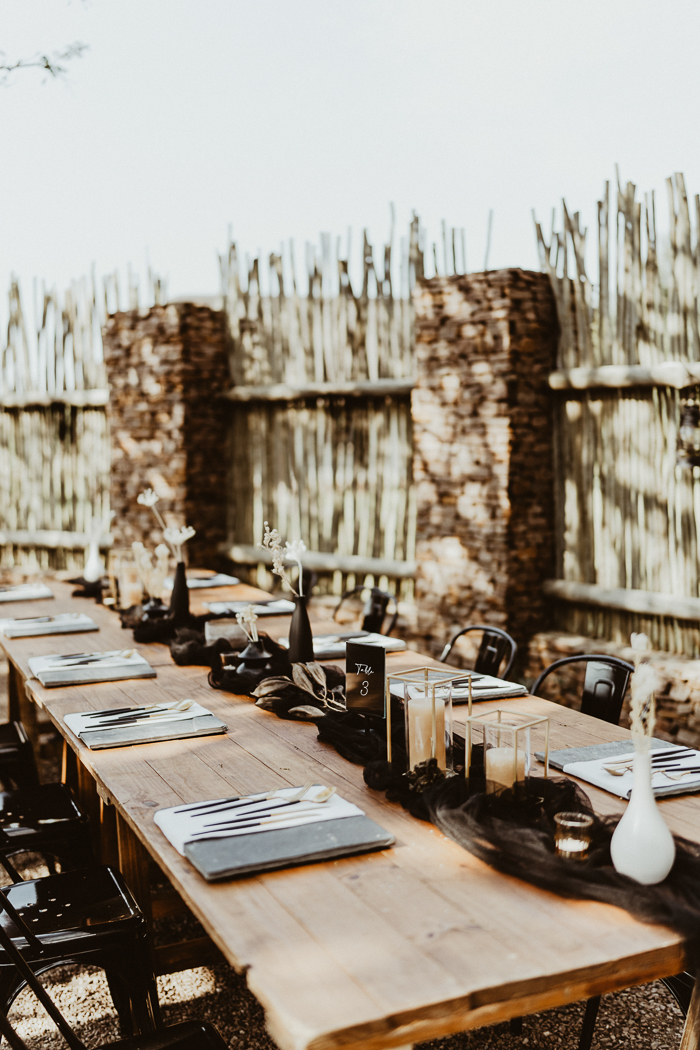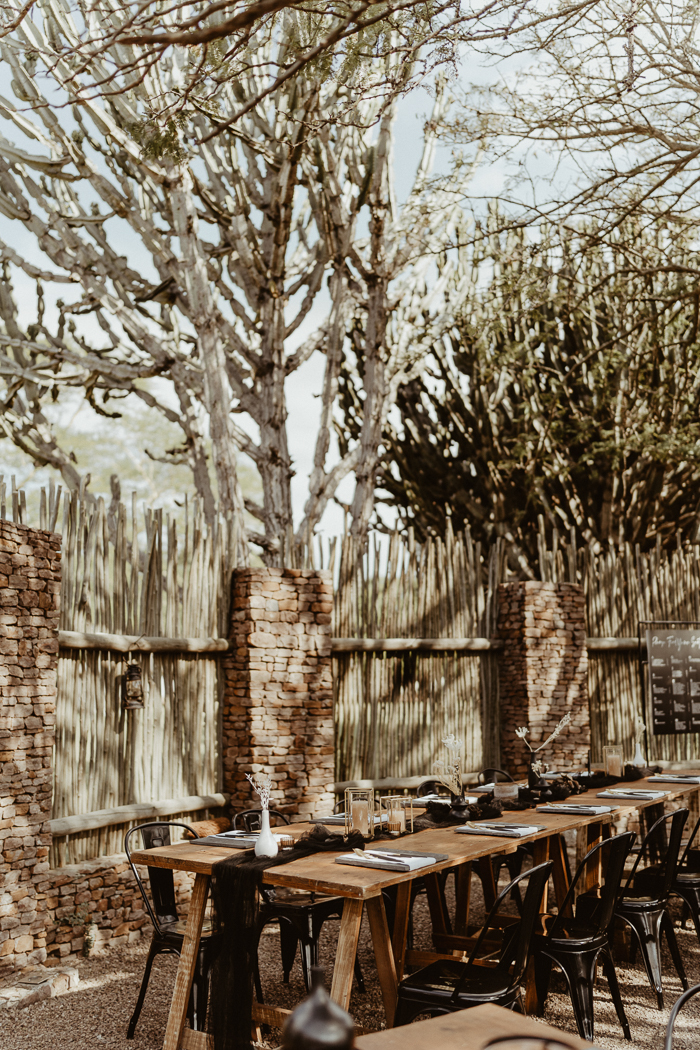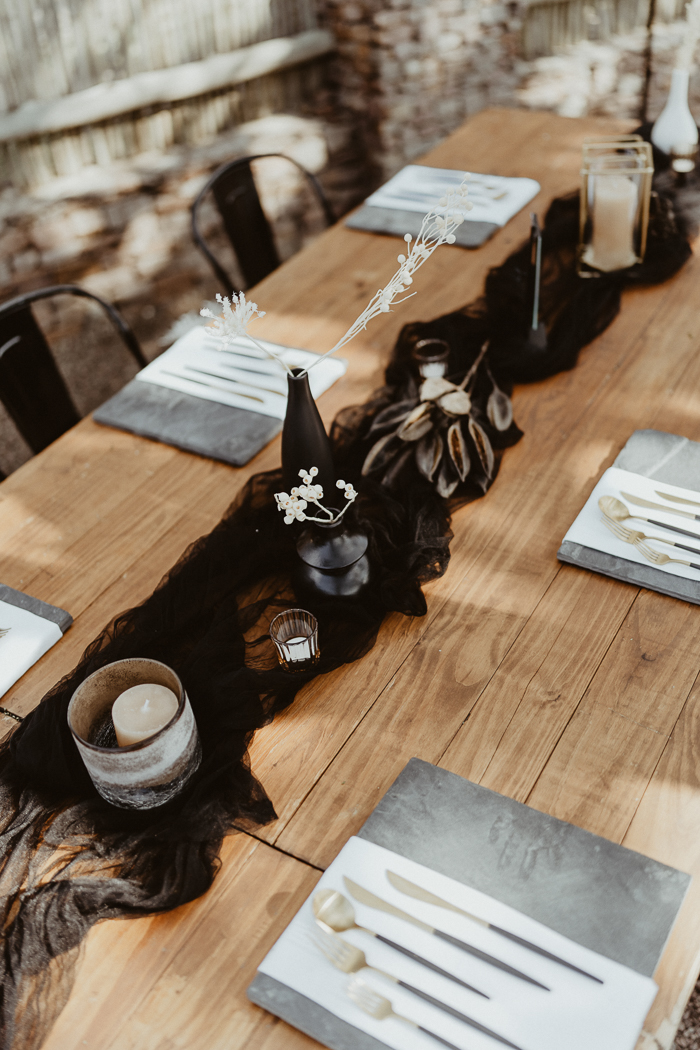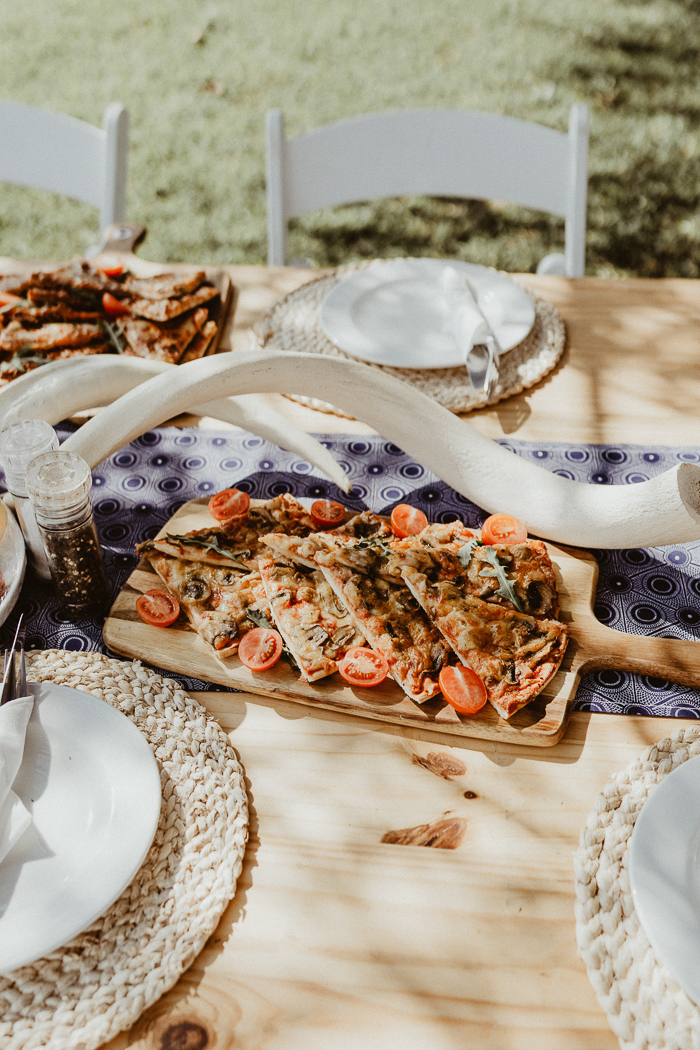 Wedding Advice: Set Priorities Together And Stick To Them
Decide as a couple what you really want at your wedding and what's important to you as a couple. Don't feel pressured to add elements that both of you don't find as important. Keep planning fun and exciting by setting a specific weekly time for wedding discussions. This will avoid getting annoyed with each other when all you end up doing is talking about the wedding and nothing else. If and where possible, get professional suppliers to do what they do best. Go with your gut about your wedding ideas, and don't overthink too much. Stick to a few key ideas and focus on making those ideas amazing.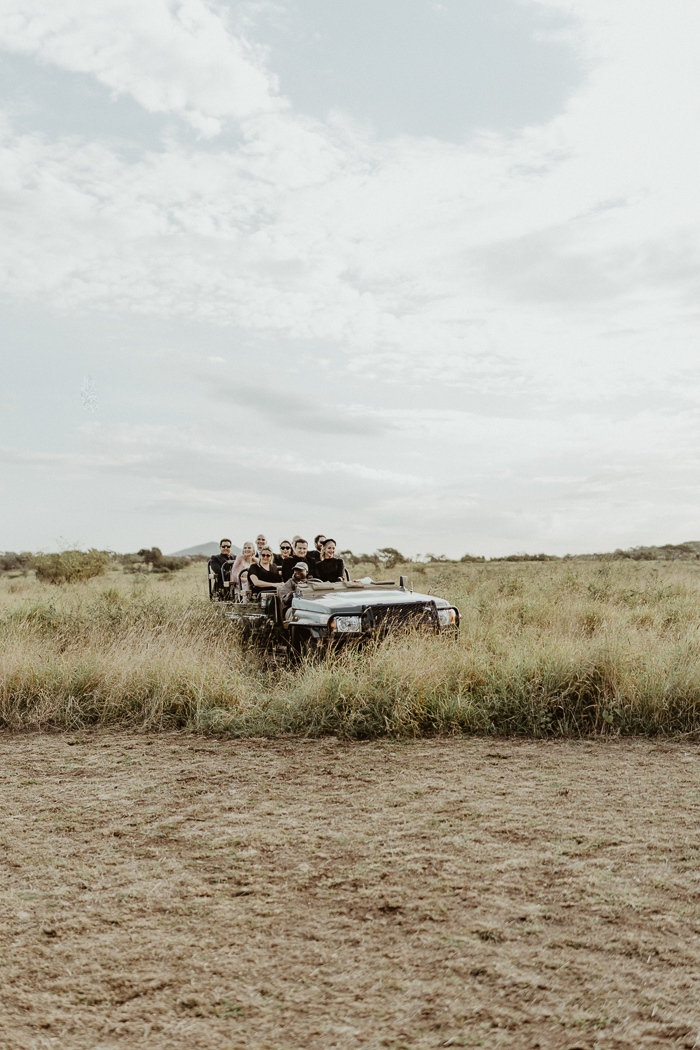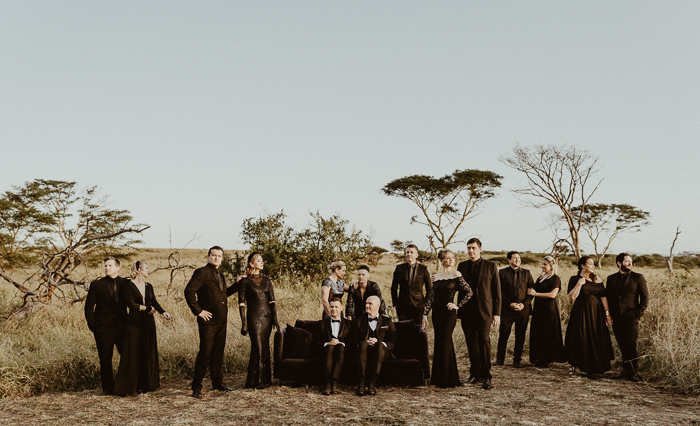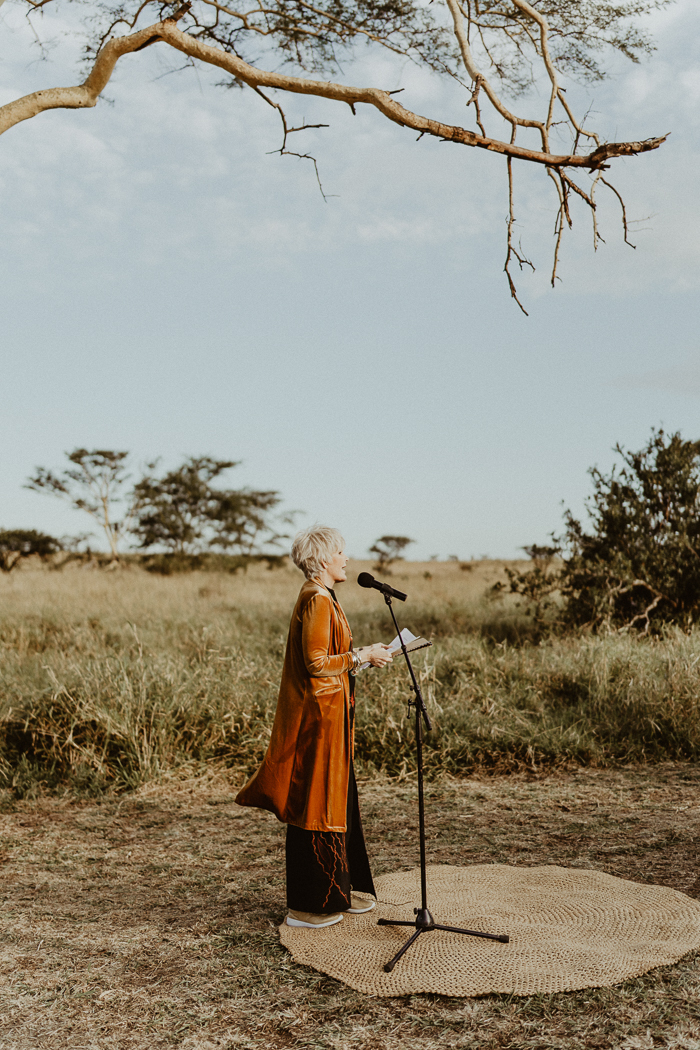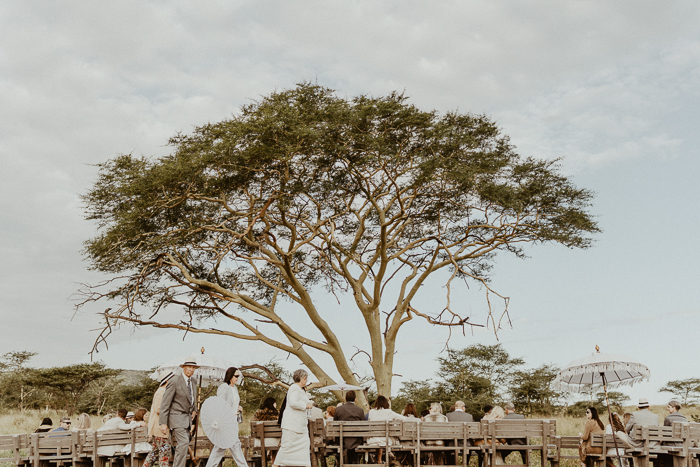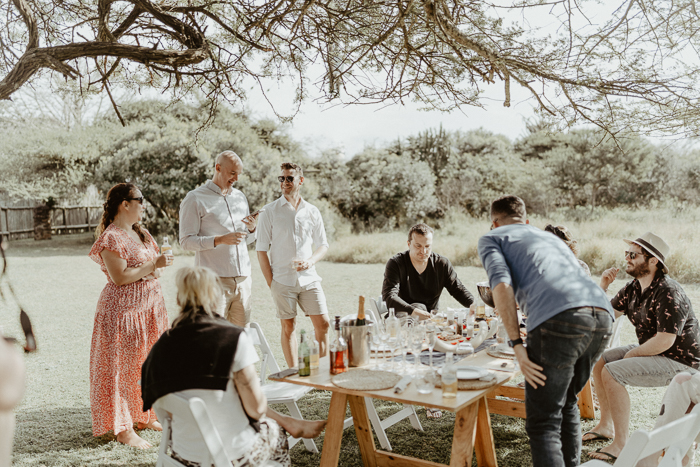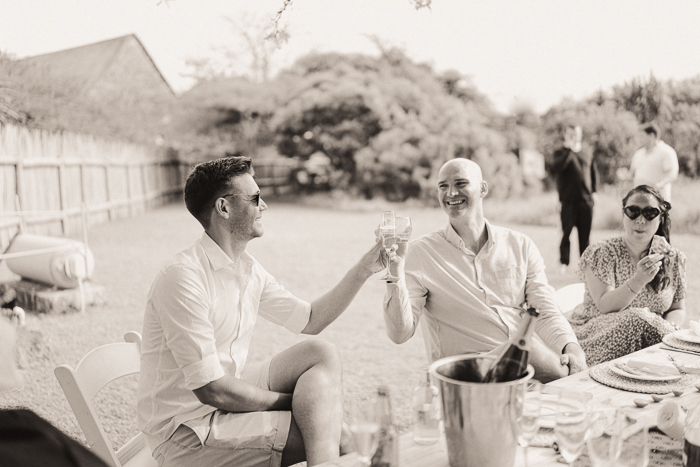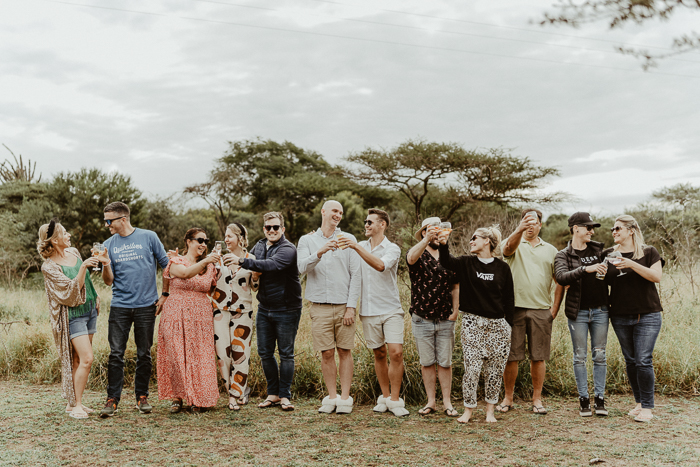 Practical And Stylish Wedding Favors That Goes With The Vibe
We gave the guests beautiful white parasols and fedora hats. It went well with the stylish out-of-Africa vibe we went for and also acted as cover against the sun out in the bush ceremony. We didn't have any other decor at the ceremony, so this was also a simple, elegant way to pop on photos.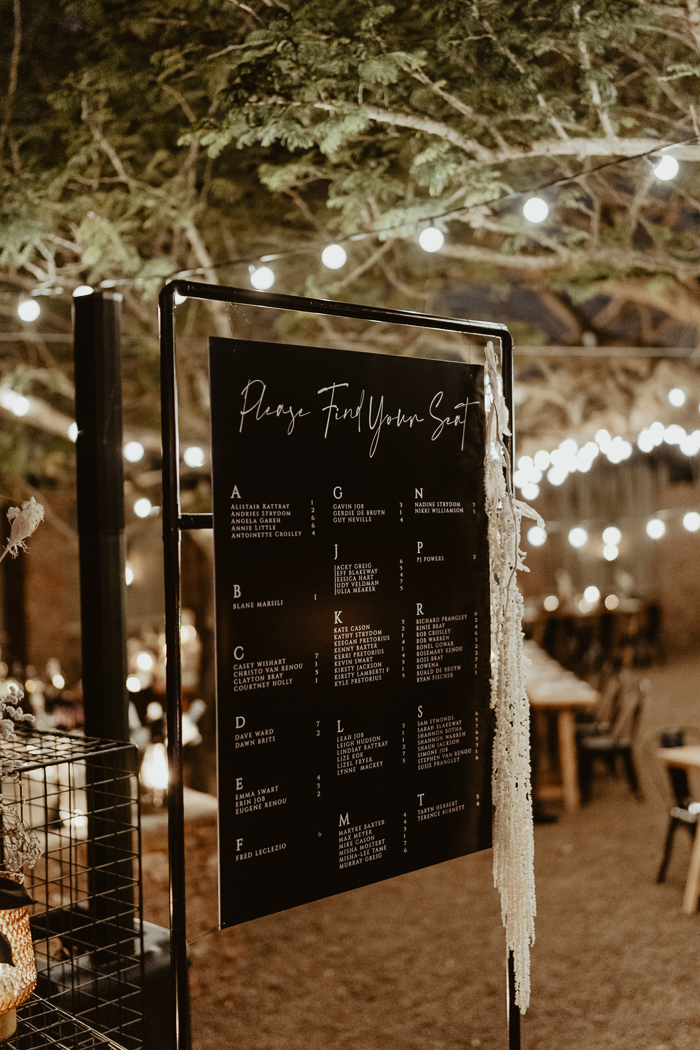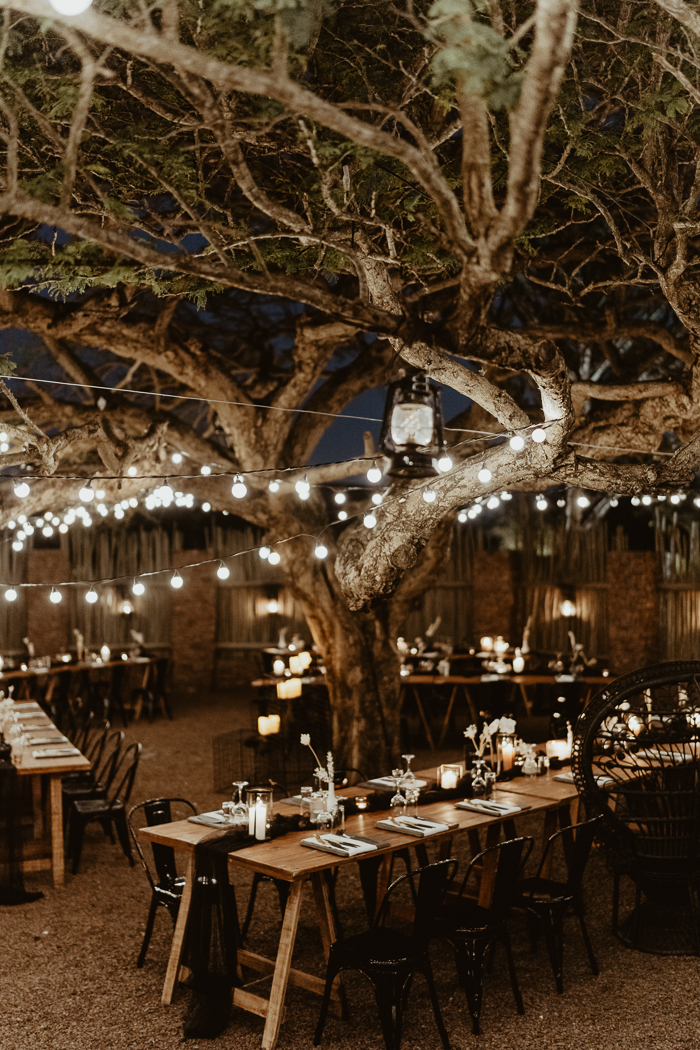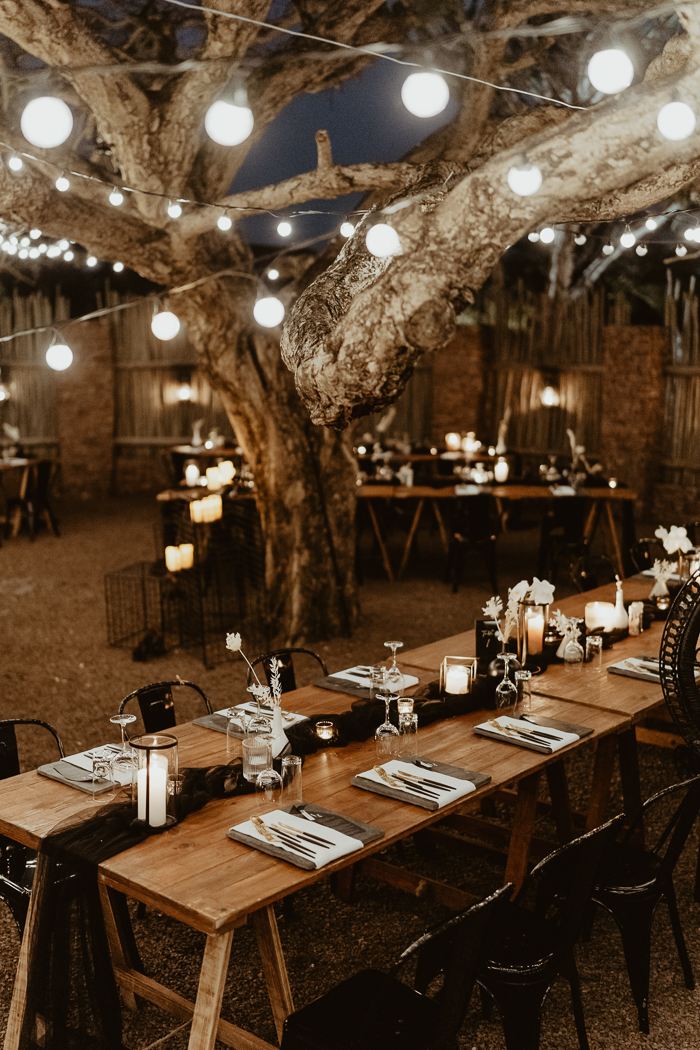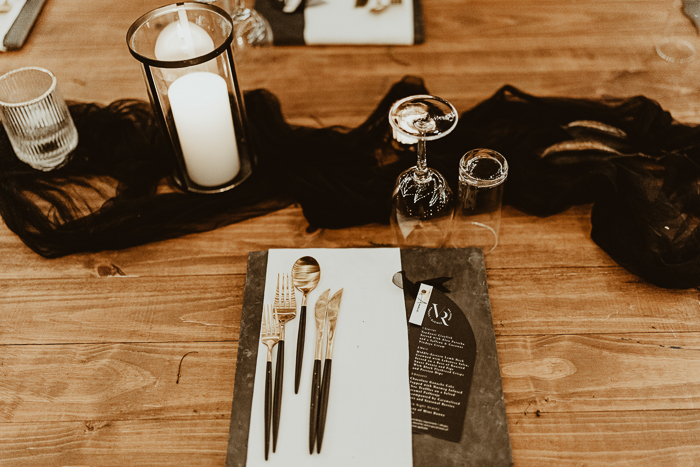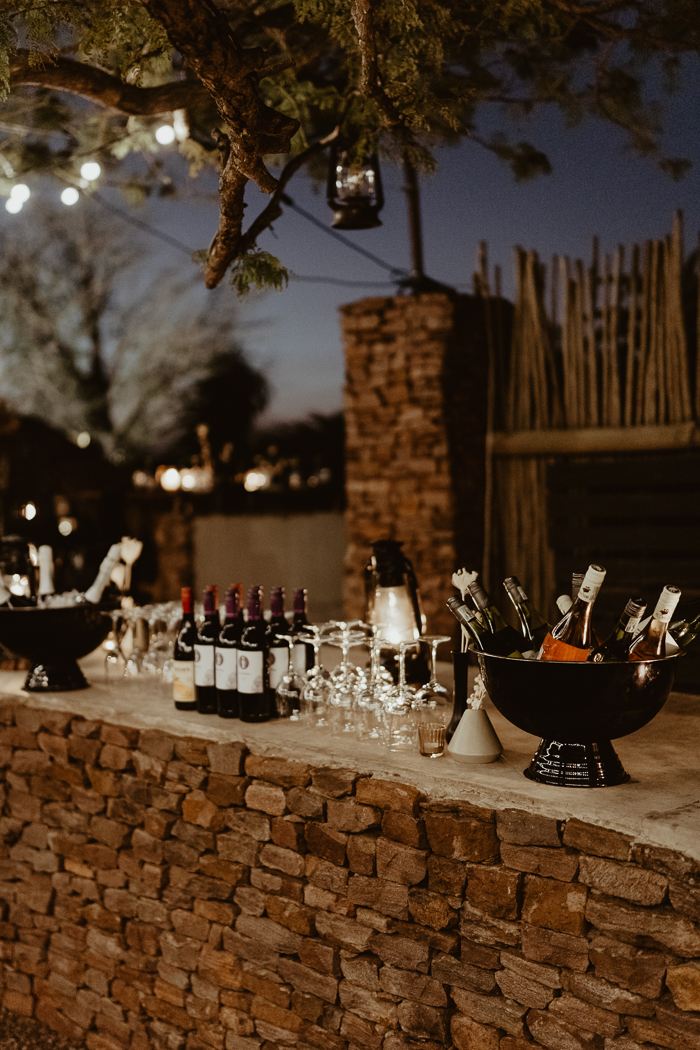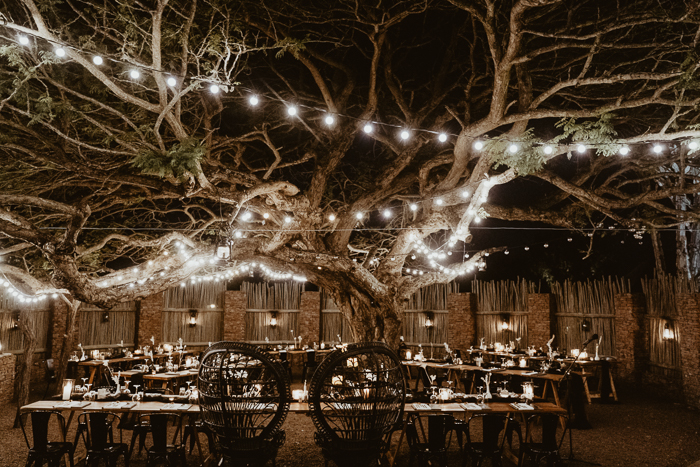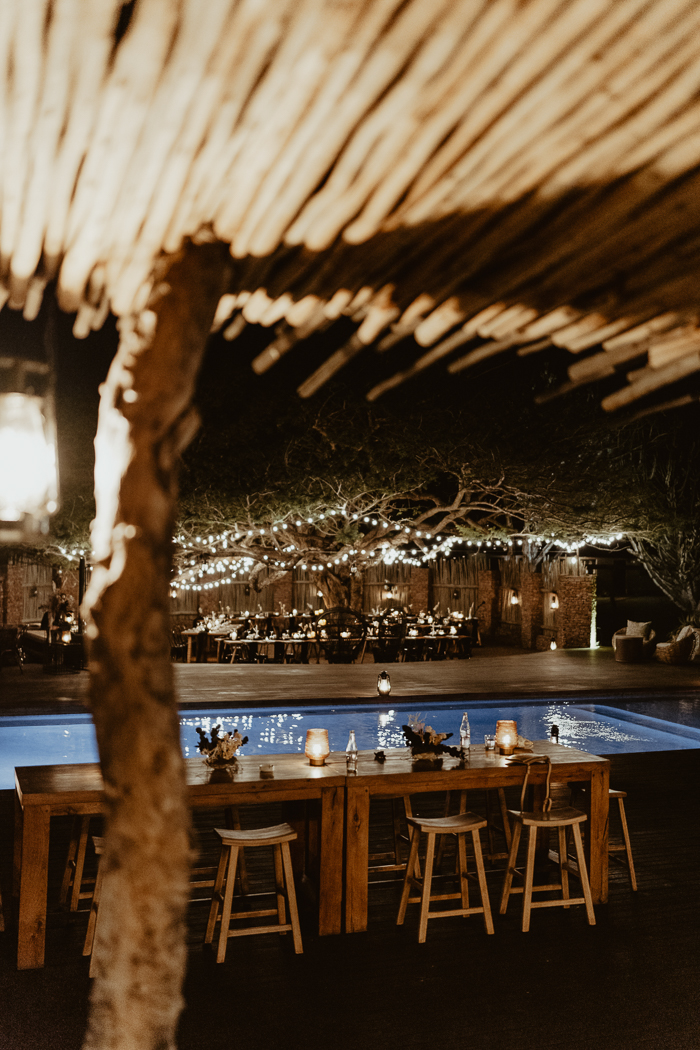 Telling Their Love Story Through Food
Chris and at least half of our wedding guests are complete foodies, so a standard buffet meal would never have been perfect for us. We got one of the most talented chefs in South Africa to cater for our wedding, and his team of chefs created the perfect menu for us. They designed each course to tell a specific story of our relationship leading up to our wedding, and our guests are still raving about the incredible food.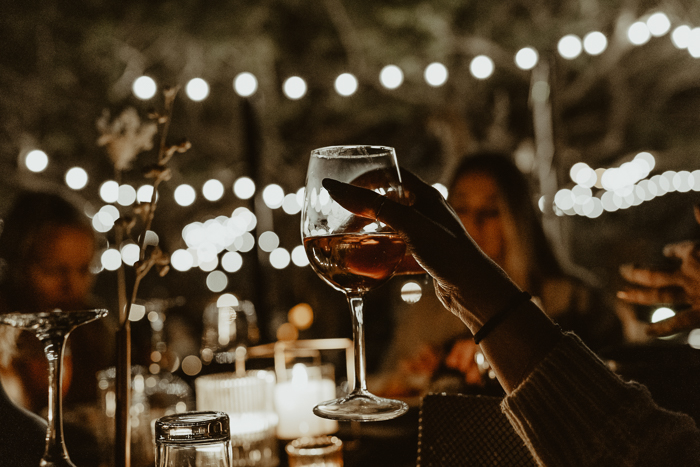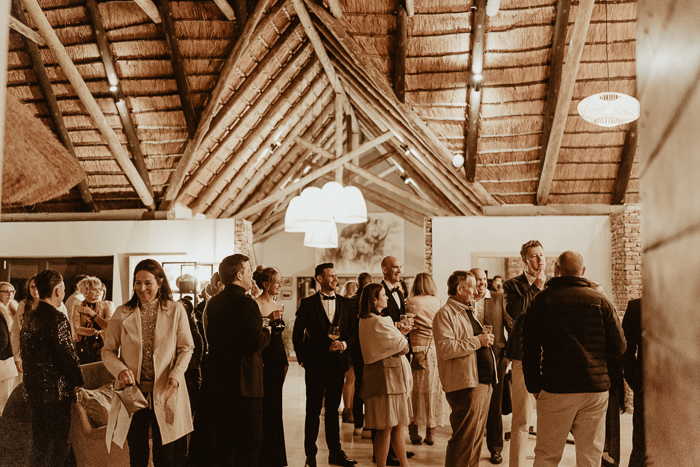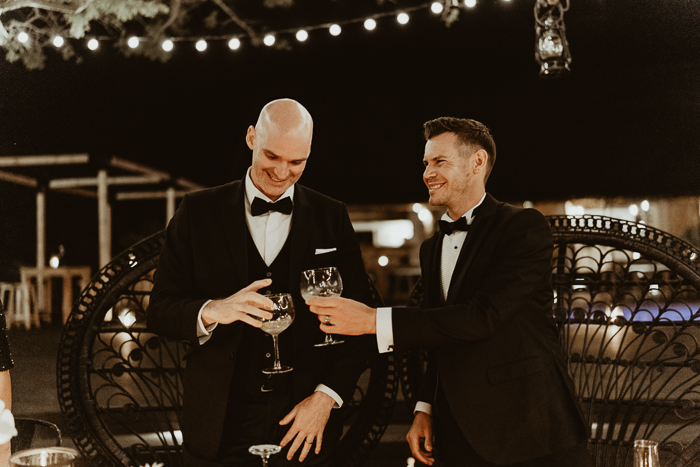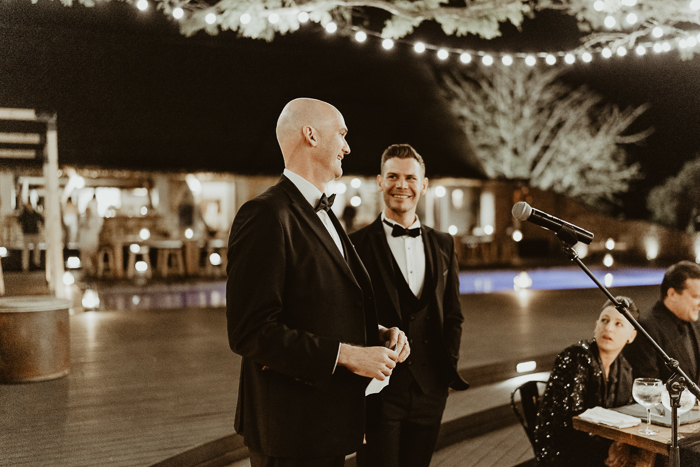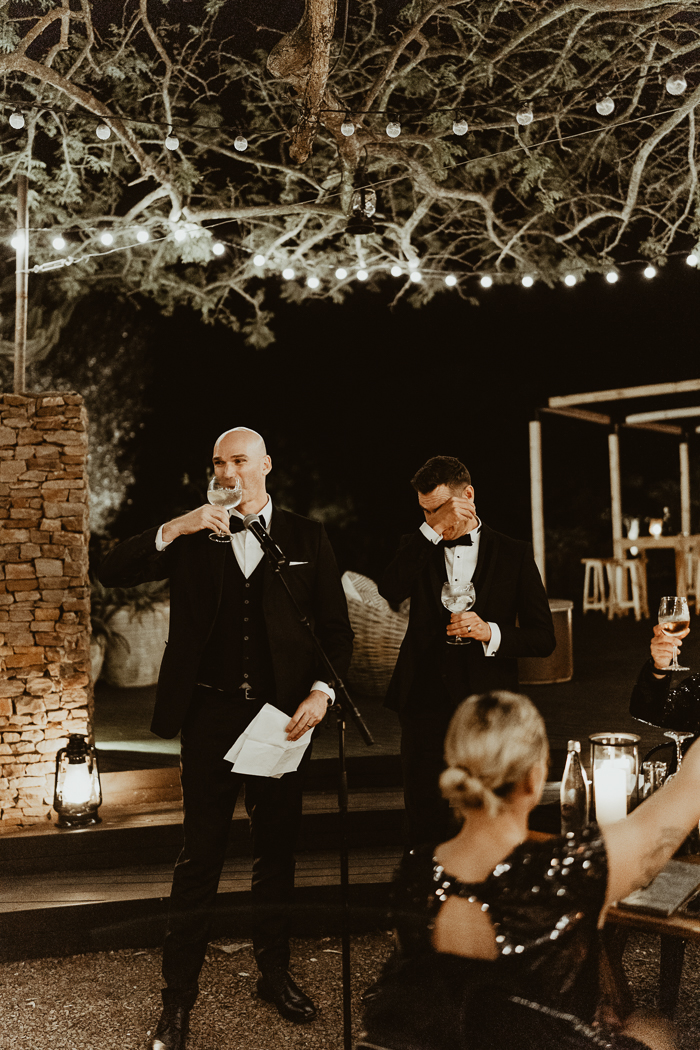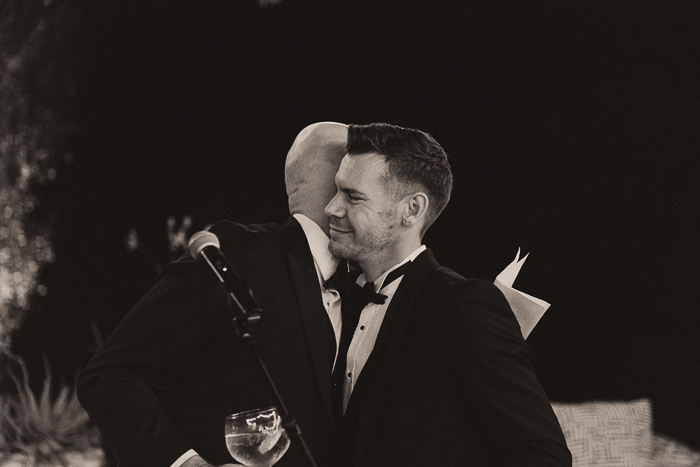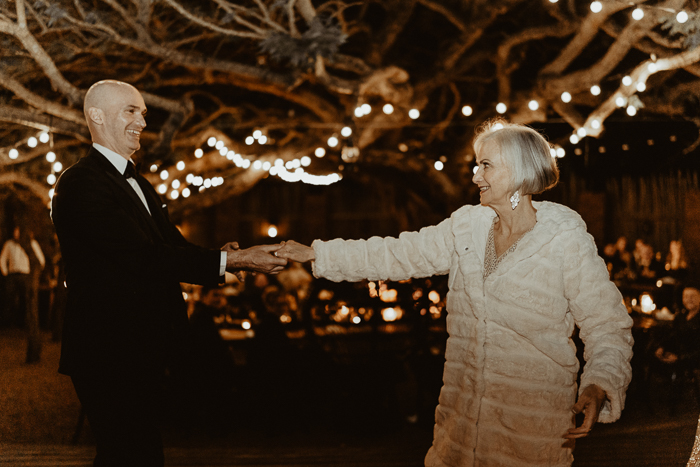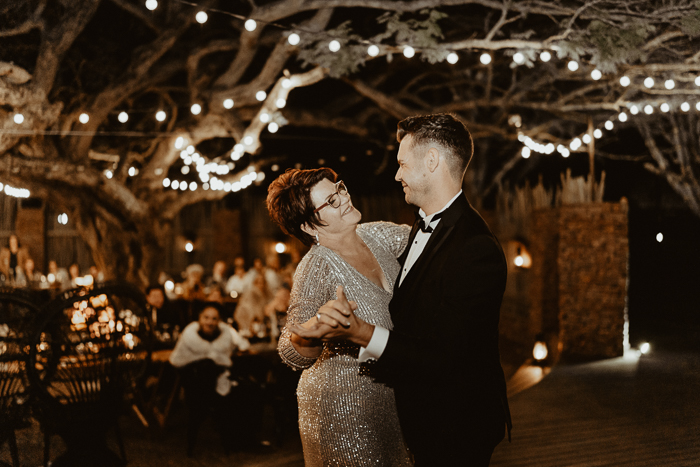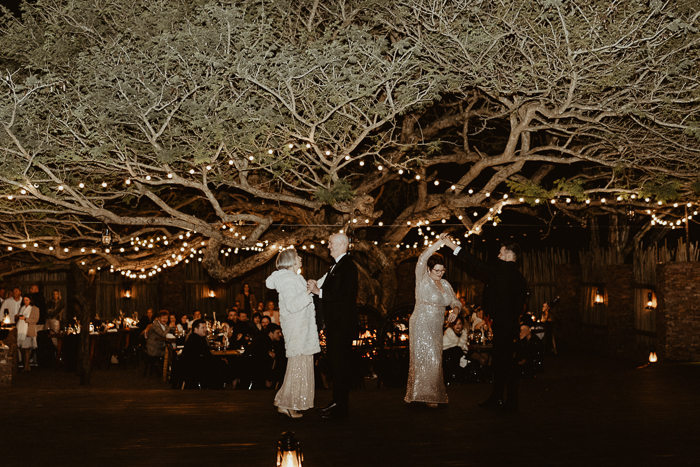 Congratulations to Christo and Stephen's sophisticated Bayala Private Safari Lodge and Camp wedding. And a big thank you to Misha-Lee Tame for capturing all the dramatic scenery and fabulous details and for sharing them with us.
There's something so striking and magical about a modern black wedding against the vast safari landscape. If you and your partner want to add a chic edge to your elegant celebration, start by checking out our guide on tastefully incorporating black into your wedding day.