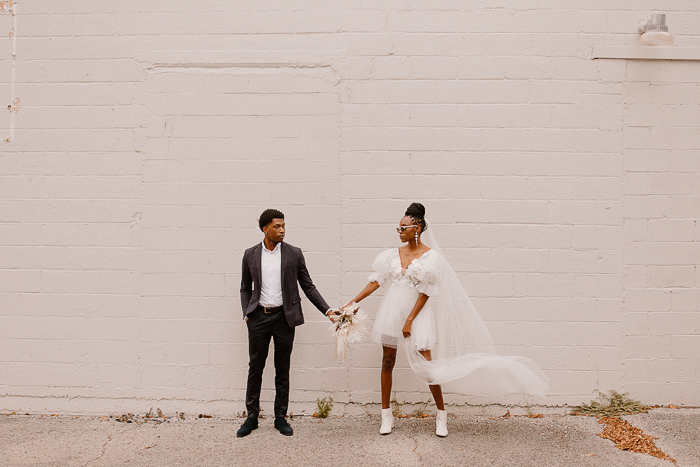 The pandemic has pushed couples to rethink their wedding plans, and many have taken the opportunity to choose an alternative style, beautifully break tradition, and show themselves as they are. Pushing the limits of creativity, this simple elopement shoot has everything unconventional. From the abandoned industrial setting, the groom's understated ensemble, and the bride's chic mini wedding dress paired with white booties, it's urban meets fashion-forward with a touch of edge. Created to inspire couples to elope in style, Junebug member Boston Mountain Photo expertly elevated this styled shoot from great to amazing.
Junebug Member Boston Mountain Photo's Inspiration Behind This Simple Elopement Shoot
I specifically wanted to work with models Camri Denise and Tevin Keown because they have such chemistry and grace together. The models really made the shoot what it was. And I love the photo of Camri looking over her shoulder as Tevin leads her across the way. I feel like I'm interrupting them or looking back on someone's grandmother's wedding photos. I love the paparazzi style of the shot.
The abandoned drive-through liquor store located along the main stretch where we were walking caught my eye. I loved the white walls and the dilapidated aesthetic that perfectly contrasted with the glam anti-bride aesthetic of the models. It tells the story of how old things become new again and are revitalized over time.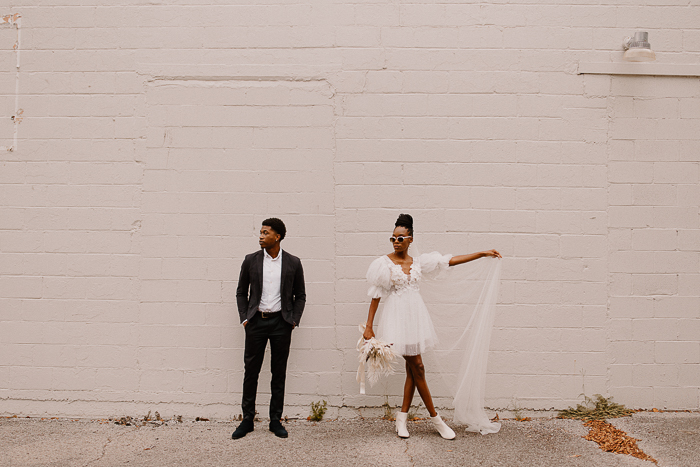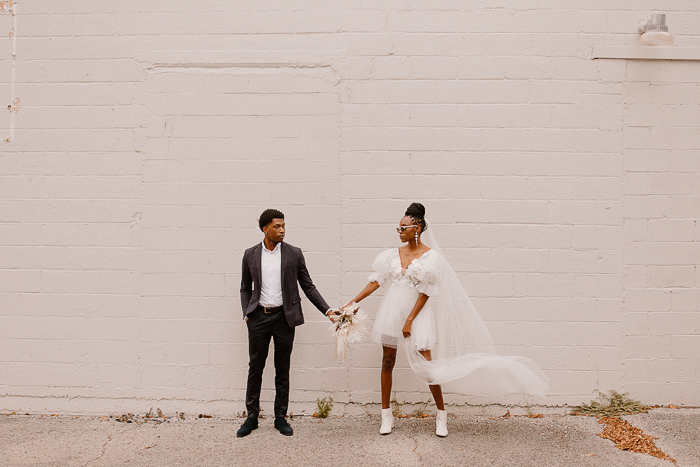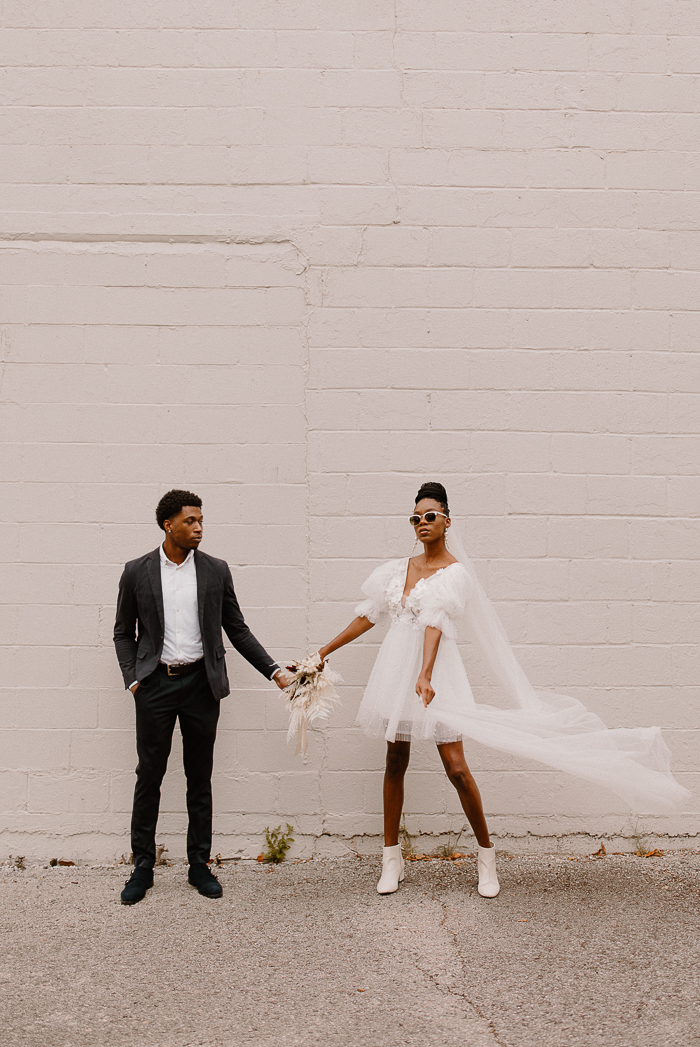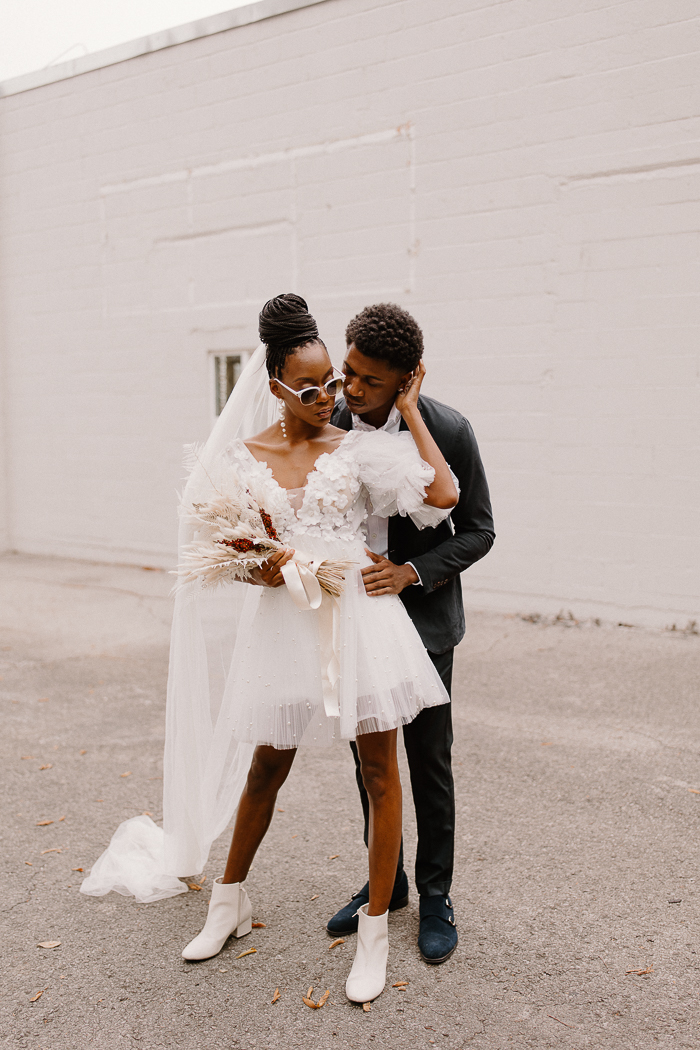 Shop similar dresses: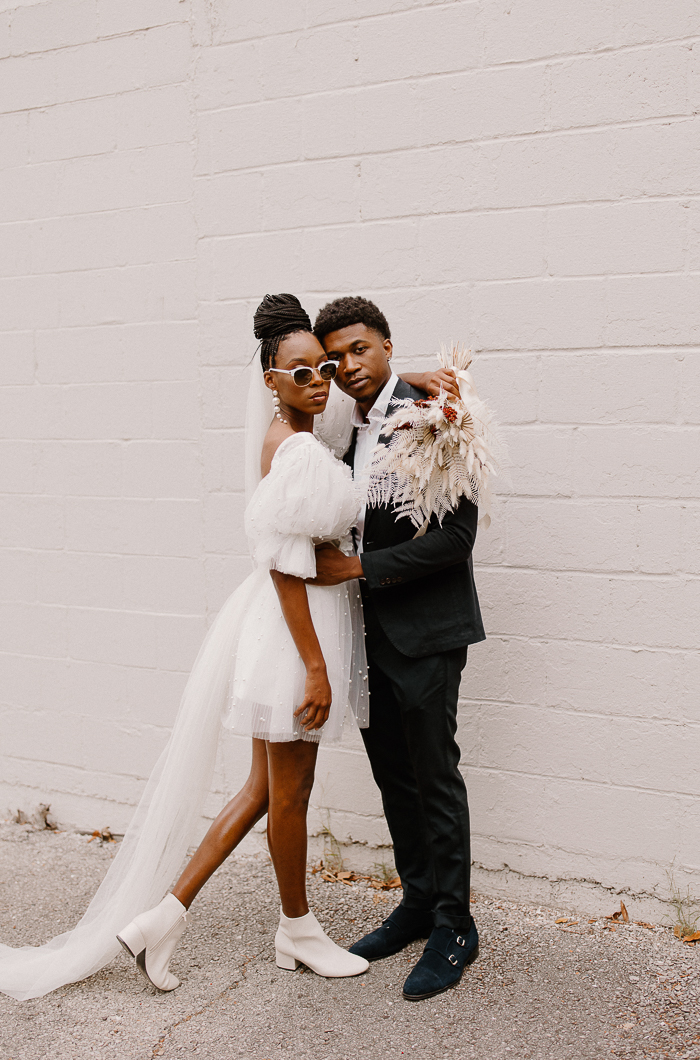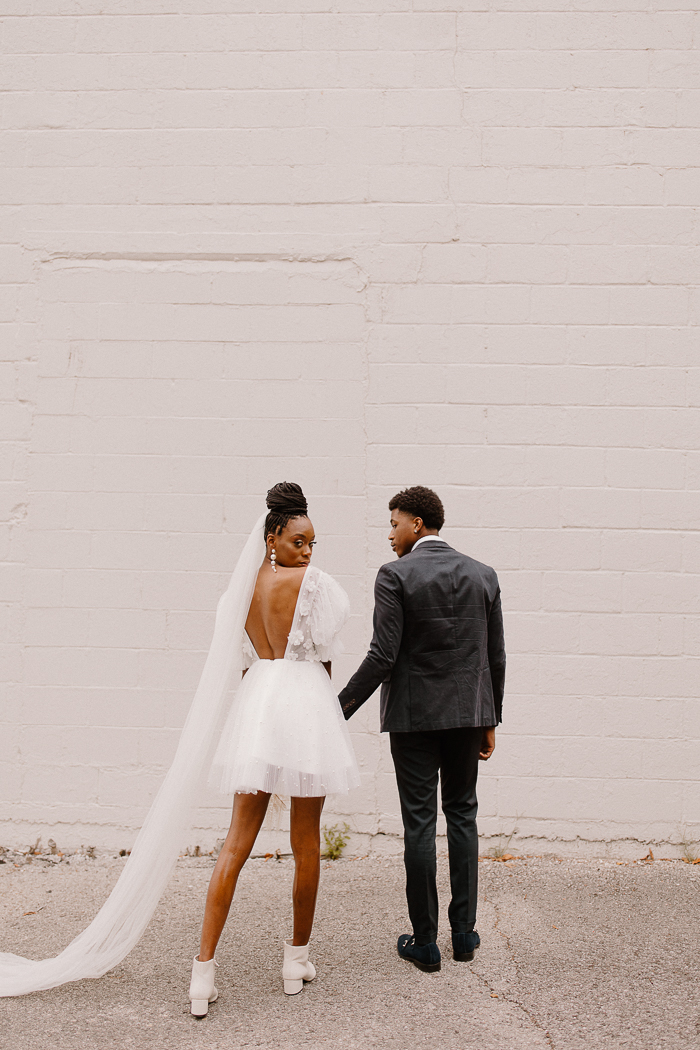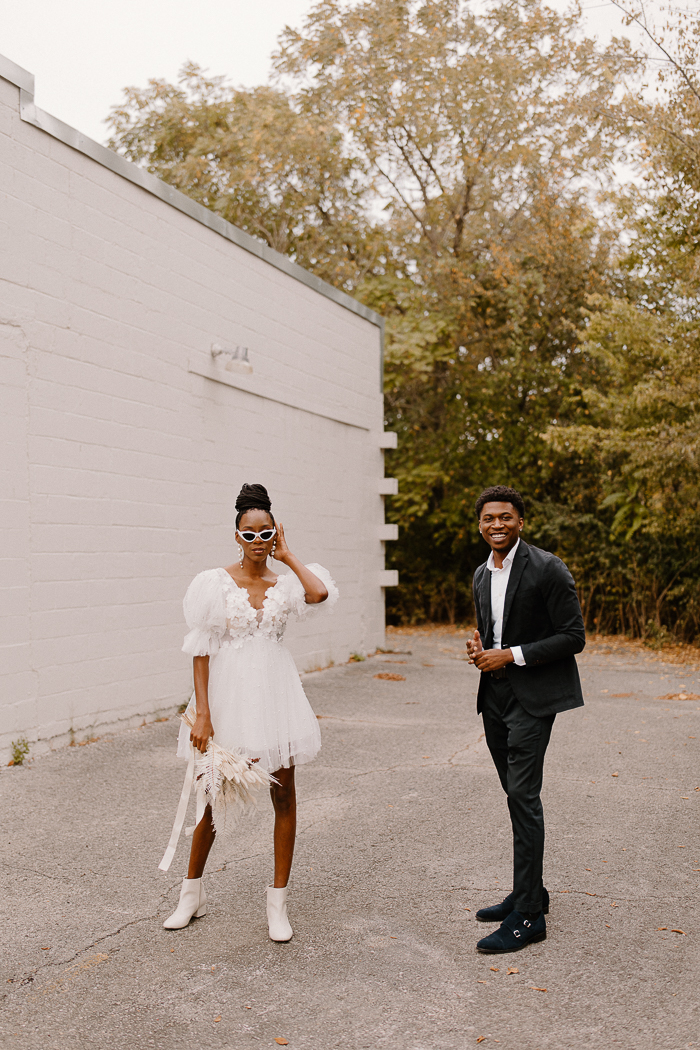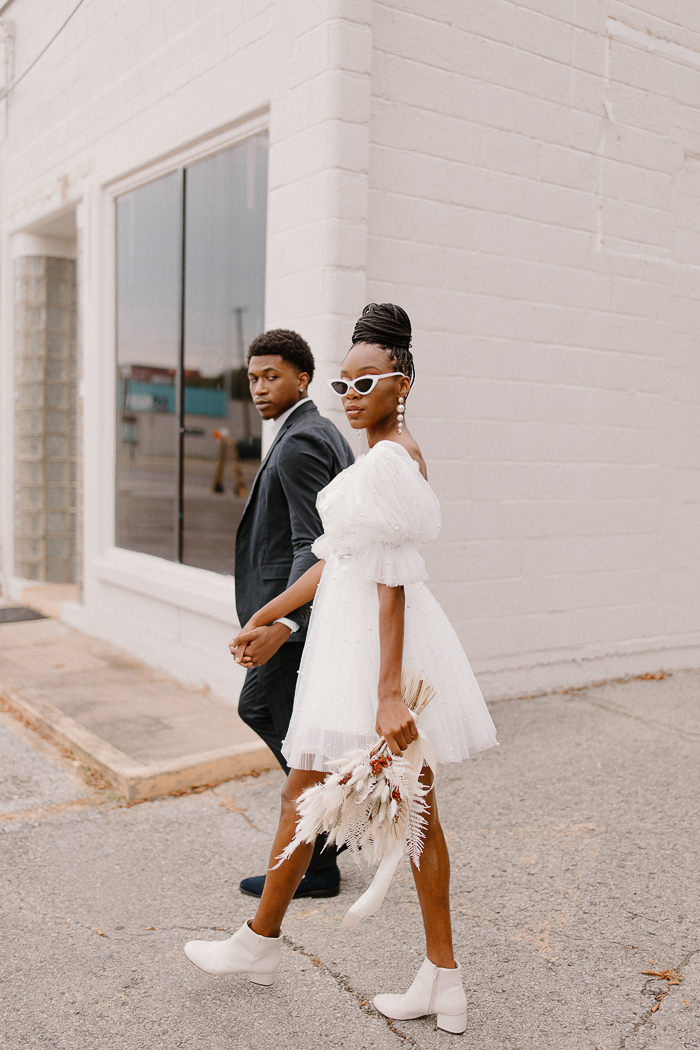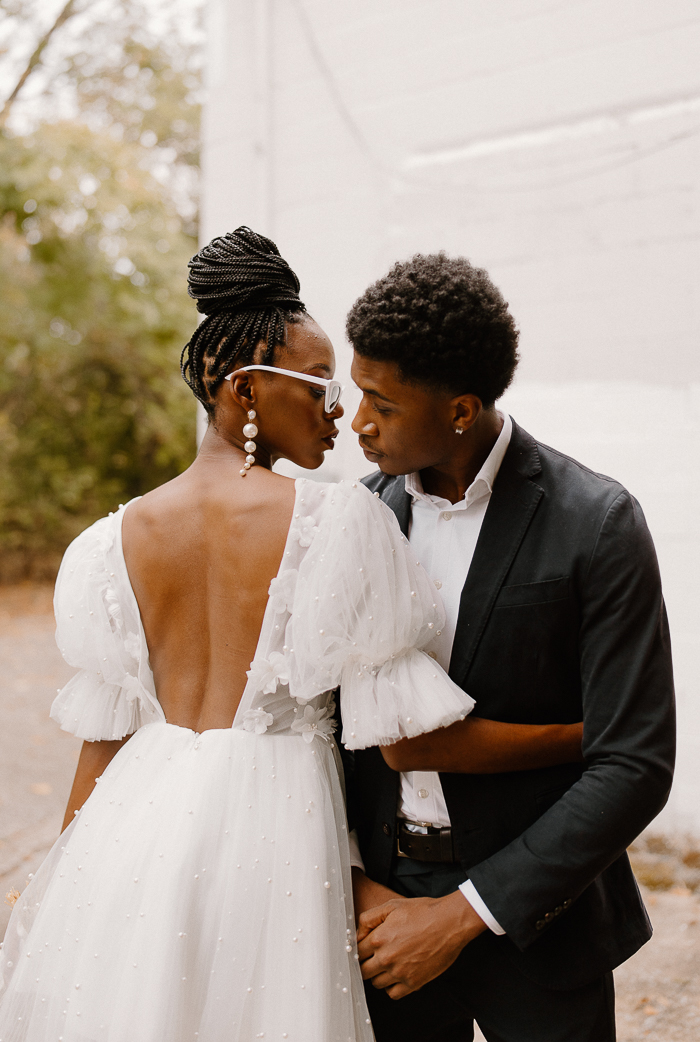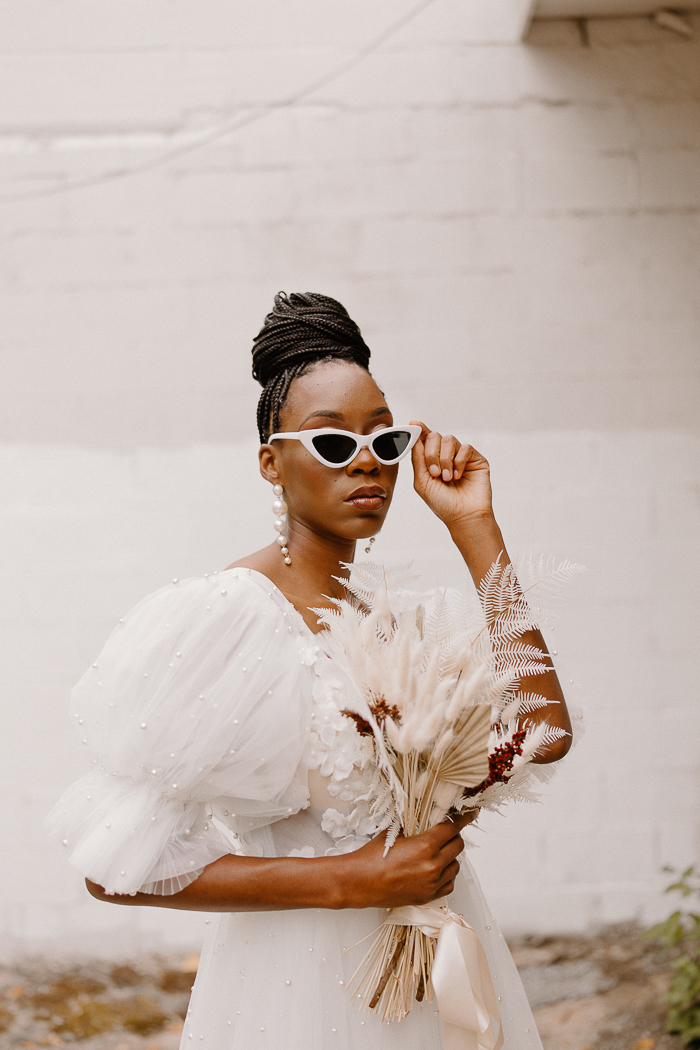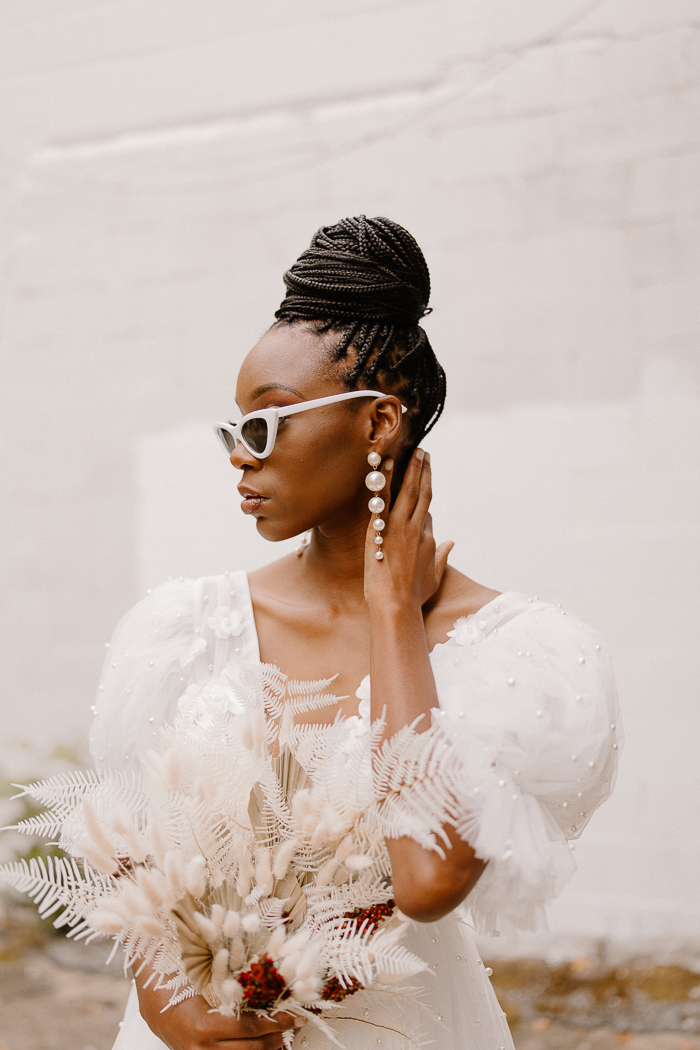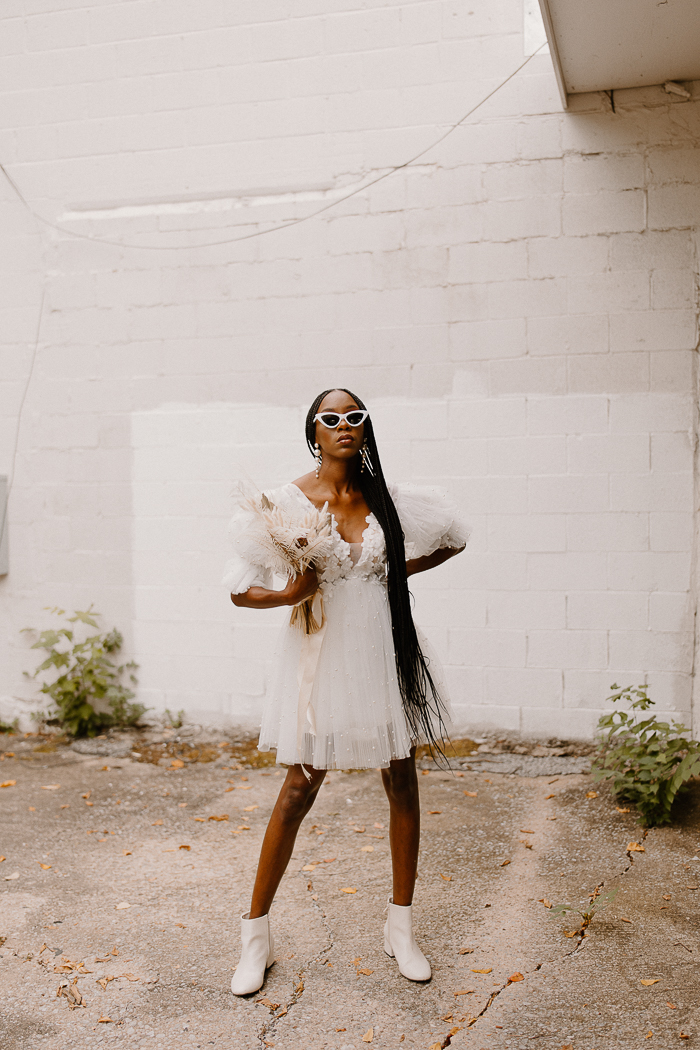 Shop similar booties: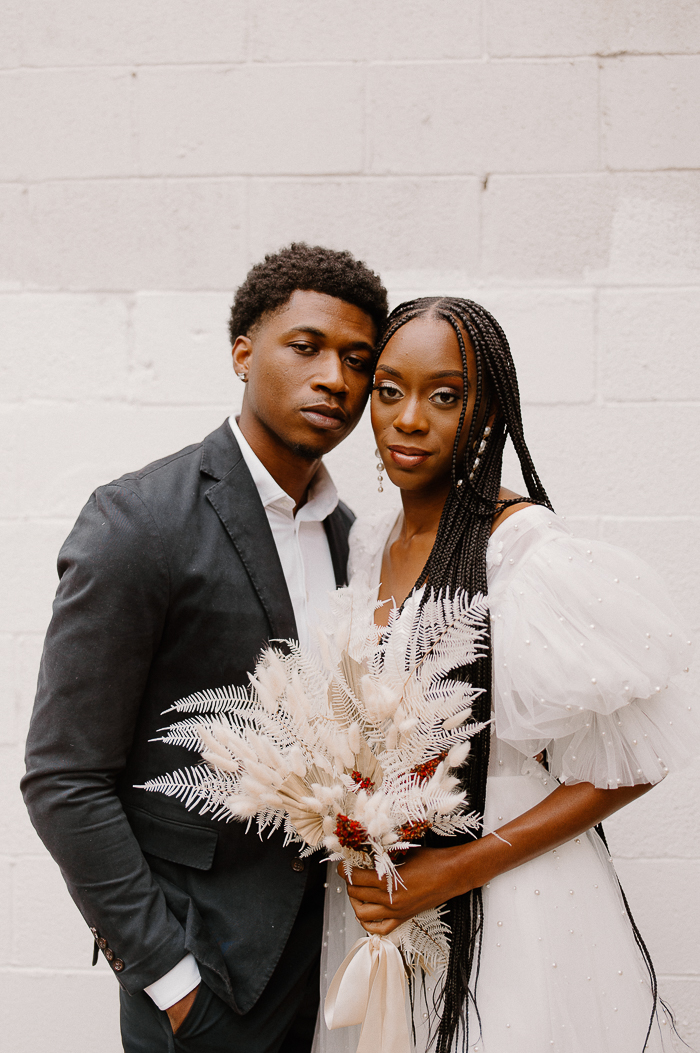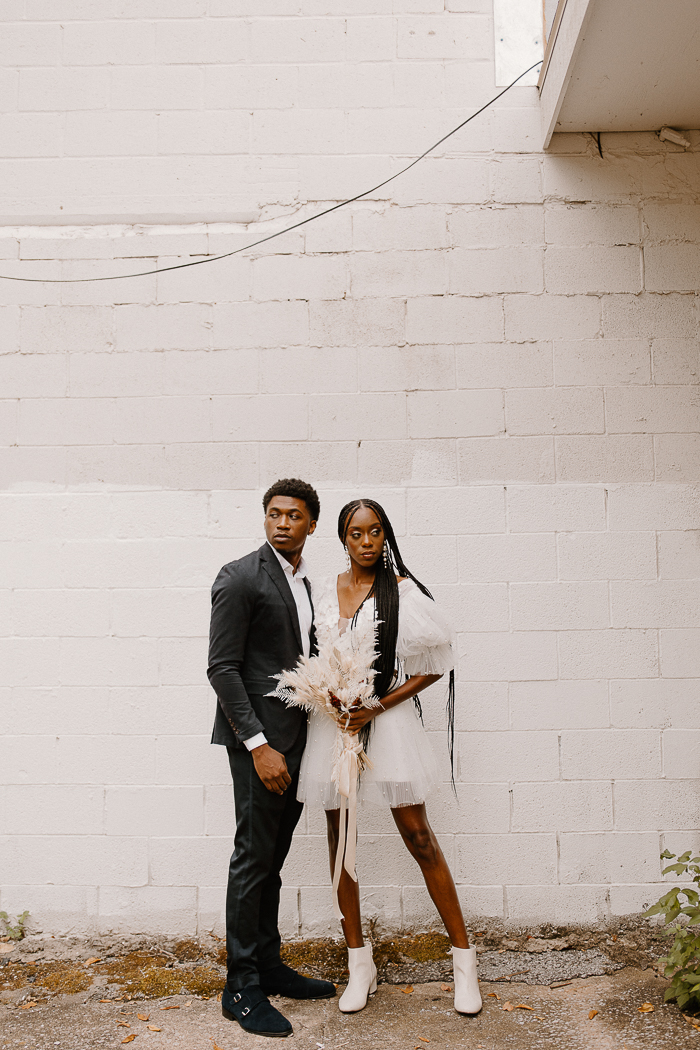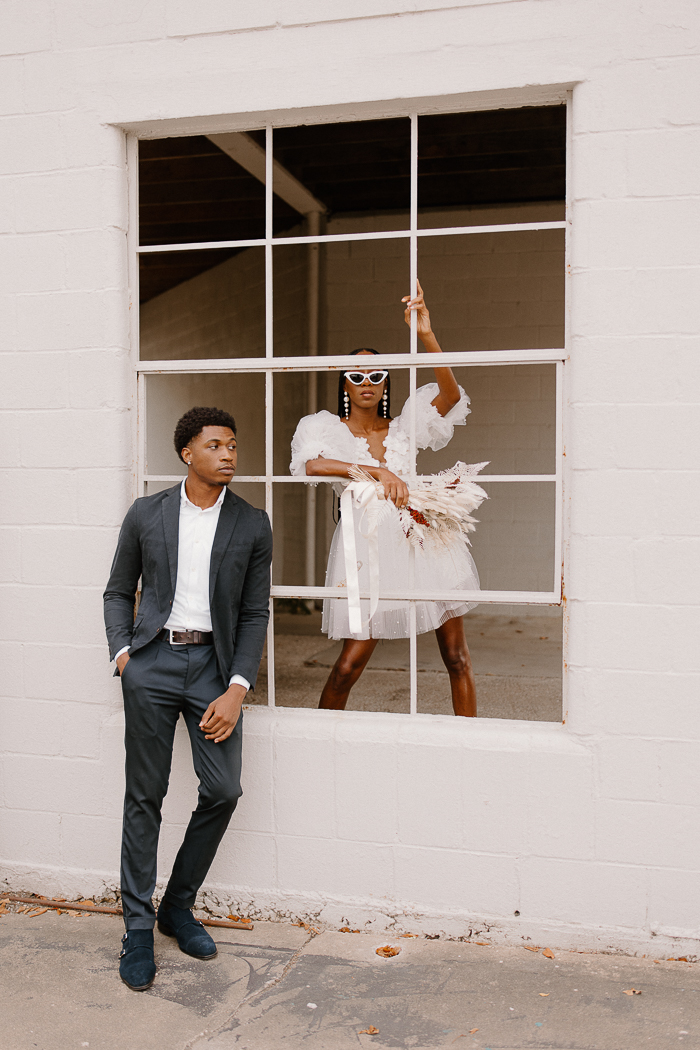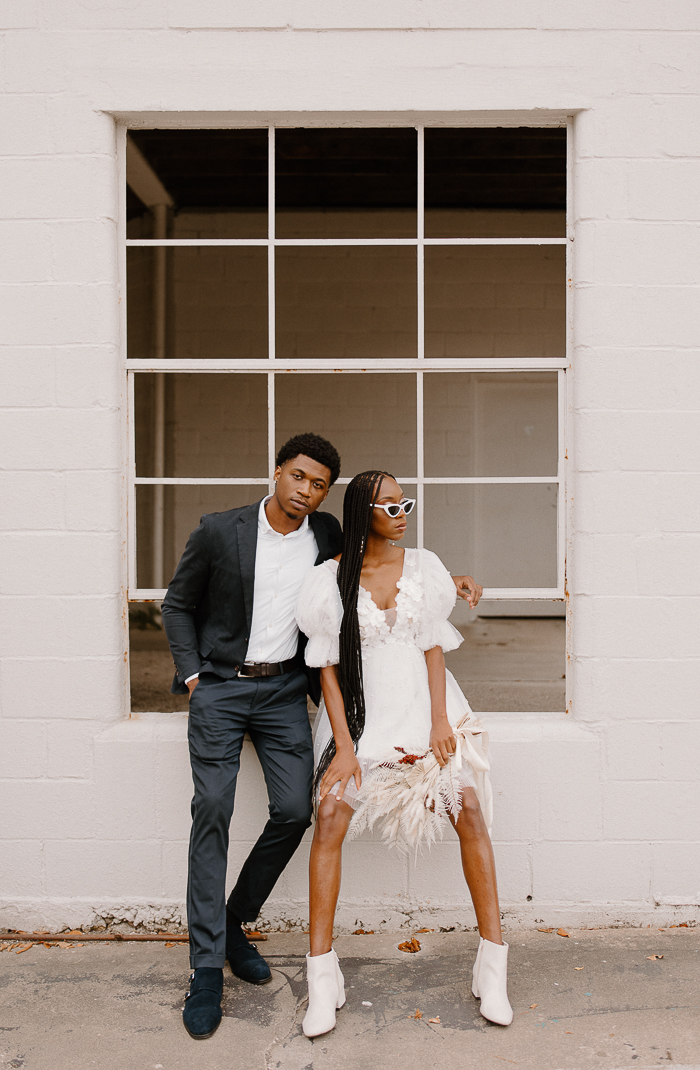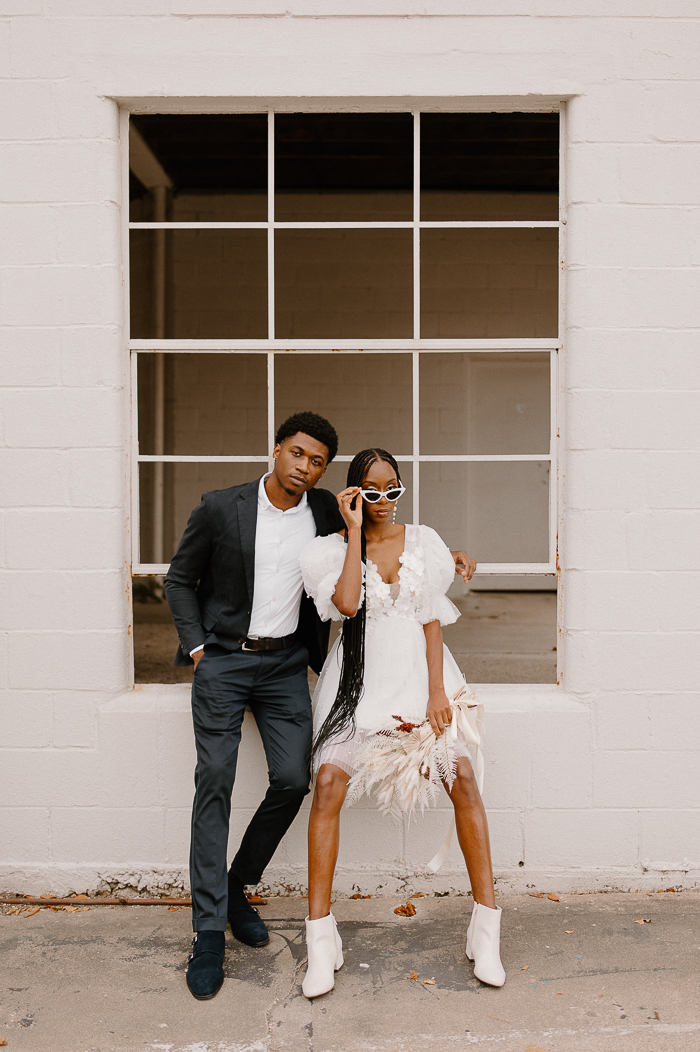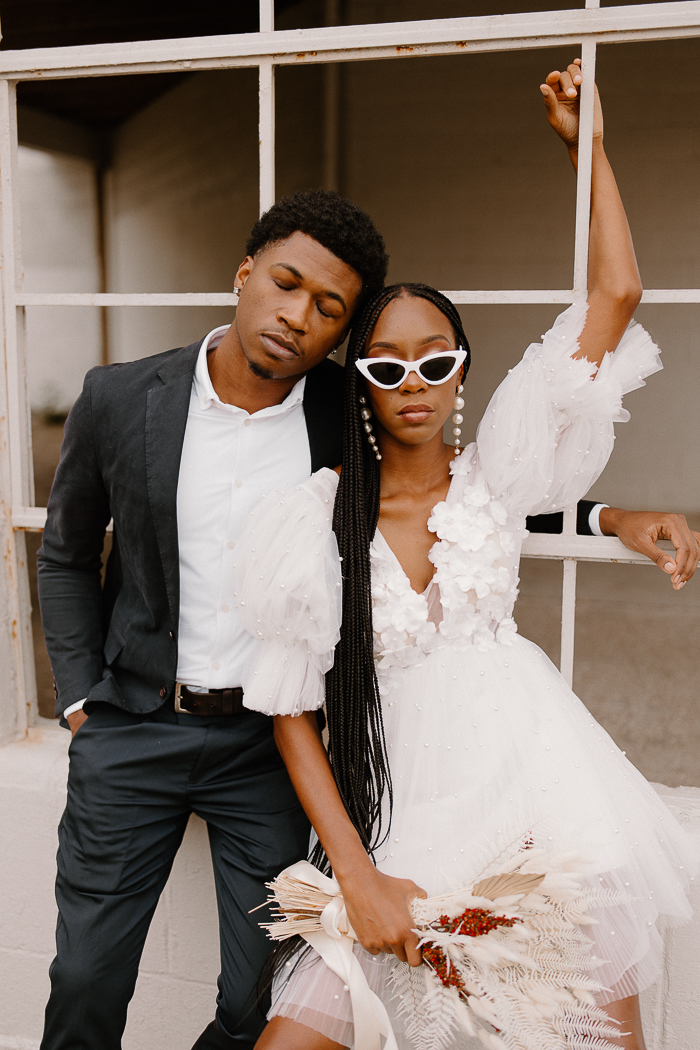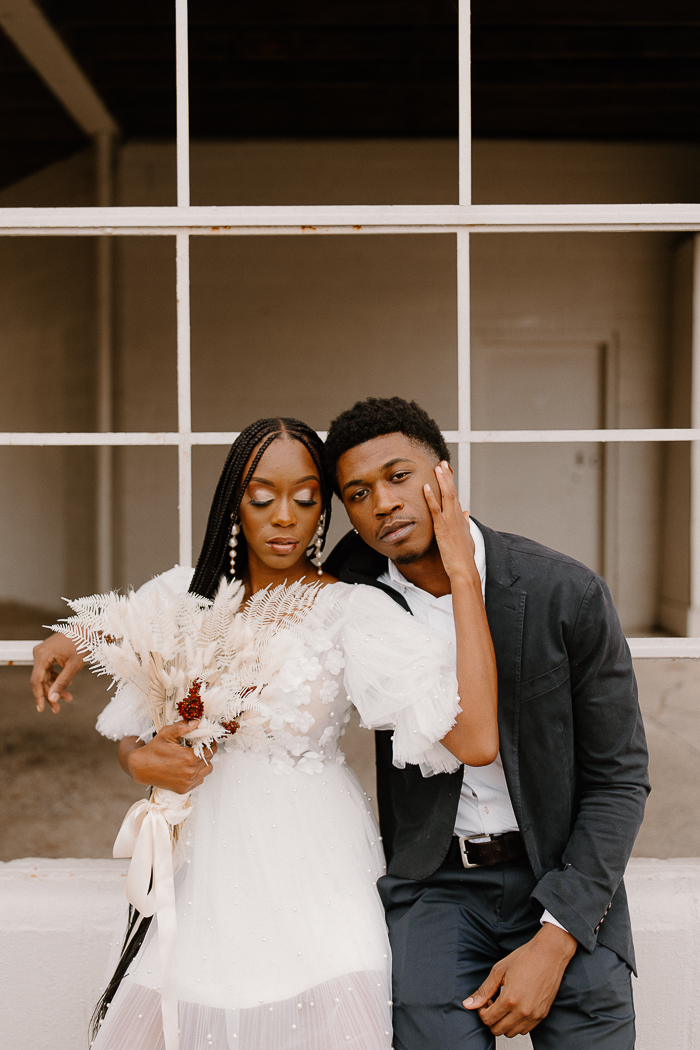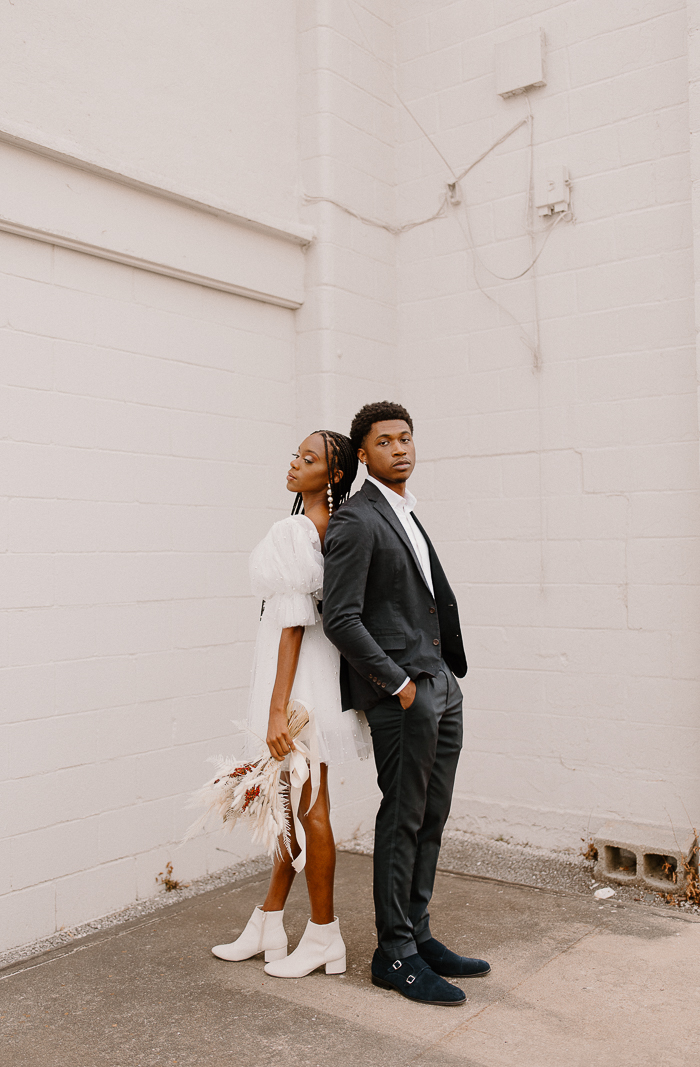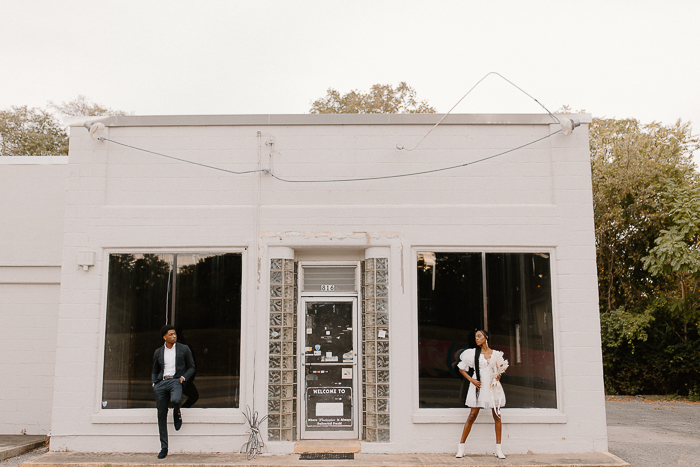 Big thanks to Junebug member Boston Mountain Photo for capturing and sharing this striking and simple elopement shoot with us. To see more of her work, check out her profile in our directory of wedding photographers from around the world!
Elopements like this styled shoot–give your photographer more time to capture all those meaningful in-between moments that are often rushed. So it's crucial to find the right photographer to document your big day. Before you start your search, check out our guide on how to choose a wedding photographer to help you find the perfect match.