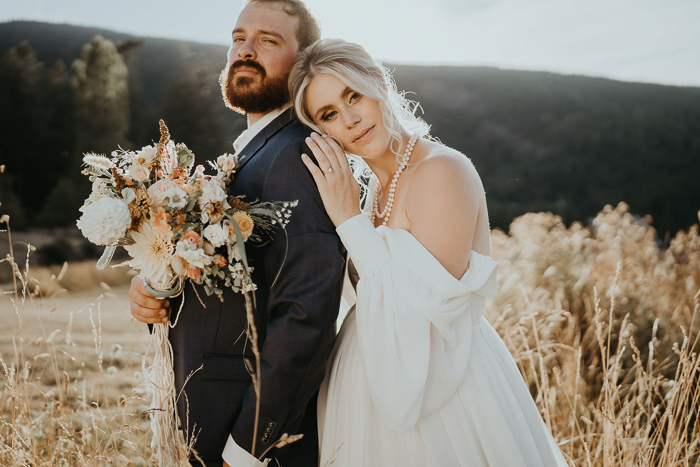 A charming barn venue, dreamy floral arrangements, and ethereal wedding fashion—Jessica and Christopher's Bird's Eye Cove Farm wedding is a dream come true for those who love boho vibes and a rustic, cozy atmosphere. And not only that, their celebration was filled with thoughtful touches that were personal to them and the people they love the most. There was so much love poured into every detail, making their day that much more special and unforgettable.
Their big day was definitely a family affair, starting with a sweet first look with Jessica's dad, followed by a beautiful ceremony with the bride sharing the spotlight with their daughter. The barn doors, feathery pampas, and the picturesque setting of rolling hills and fields made for a beautiful backdrop for their heartfelt vow exchange. And to top it all off, the couple's dreamy style perfectly fit the gorgeous countryside landscape. The glowing bride showed off her baby bump in a flowy dress featuring an illusion neckline, statement sleeves, and puddle train.
The sentimental and intimate nature of the celebration mixed with the earthy and carefree style, truly brought this wedding together. Scroll through these swoon-worthy images captured by Junebug member Rivkah Photography to discover unique ideas that'll inspire you to weave your love story into your big day.
The Couple:
Jessica and Christopher
The Wedding:
Bird's Eye Cove Farm, Duncan, BC, Canada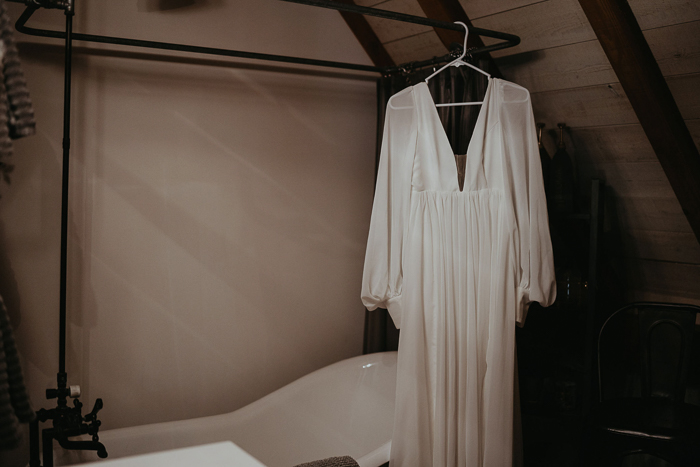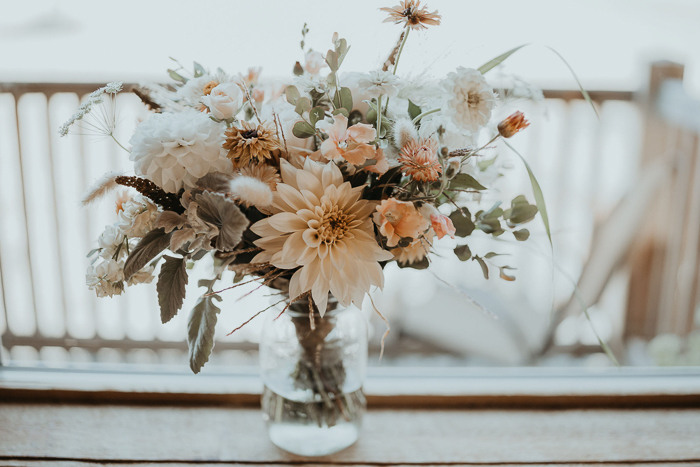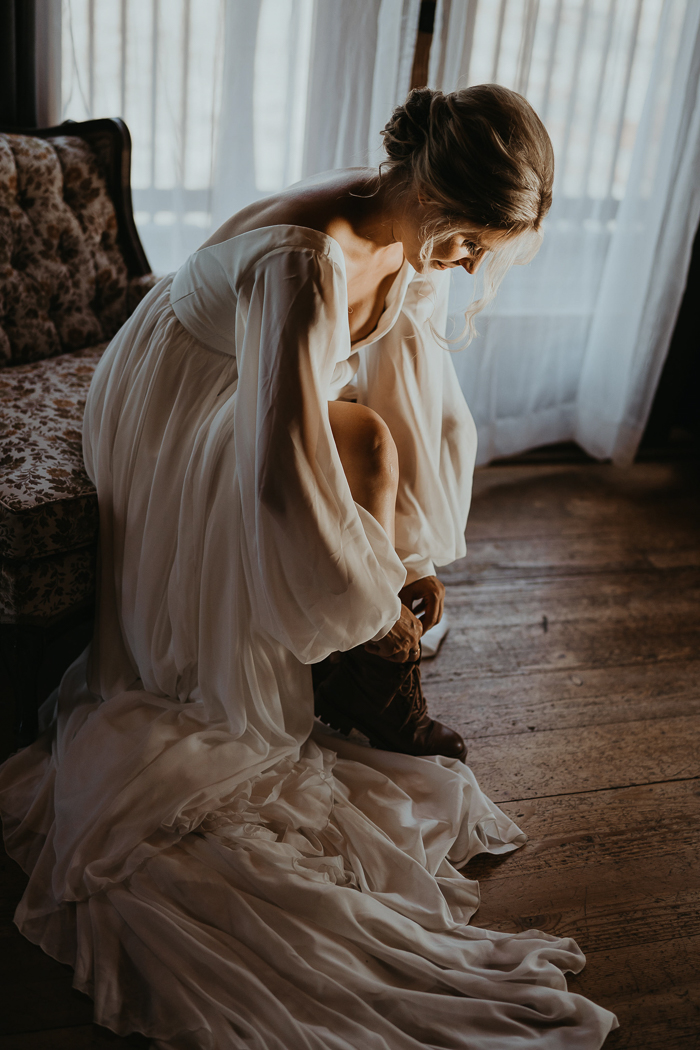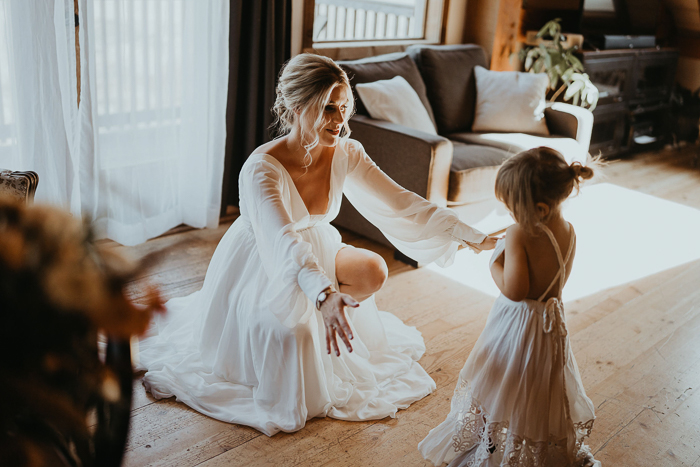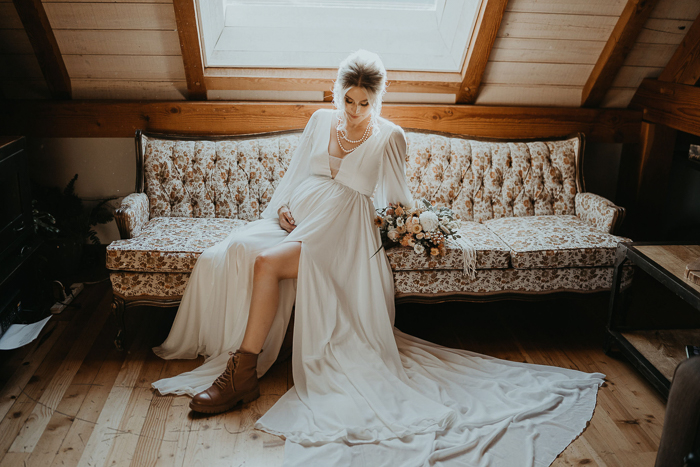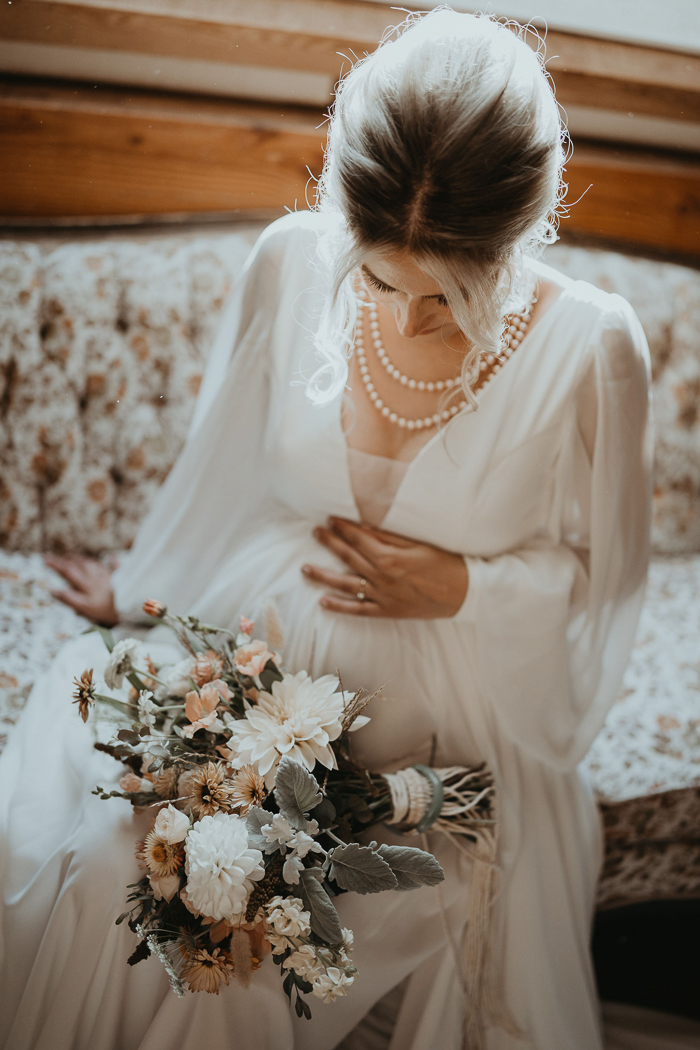 Personalizing Their Bird's Eye Cove Farm Wedding By Including Their Loved Ones
We incorporated our family in many different ways. Our sweet little Louisa walked down the aisle before me. Chris got down on one knee, gave her a ring pop, vowed his unconditional love and protection, and asked her if he could marry her mommy. My dad had just rebuilt a 1950's Chevy delivery van and I shocked him by asking if he would drive us to the altar in his new wheels. He was so, so excited! It was an extraordinary father-daughter moment. Growing up, my mom was a superwoman. She was our rock and our world. Even when I was in my teens, I always knew I wanted both my parents to walk me down the aisle. So my dad drove us up to the altar, where my mom was waiting for us, and I got to walk with them, hand in hand, to my fiancé waiting for me in front of an old barn to say I do.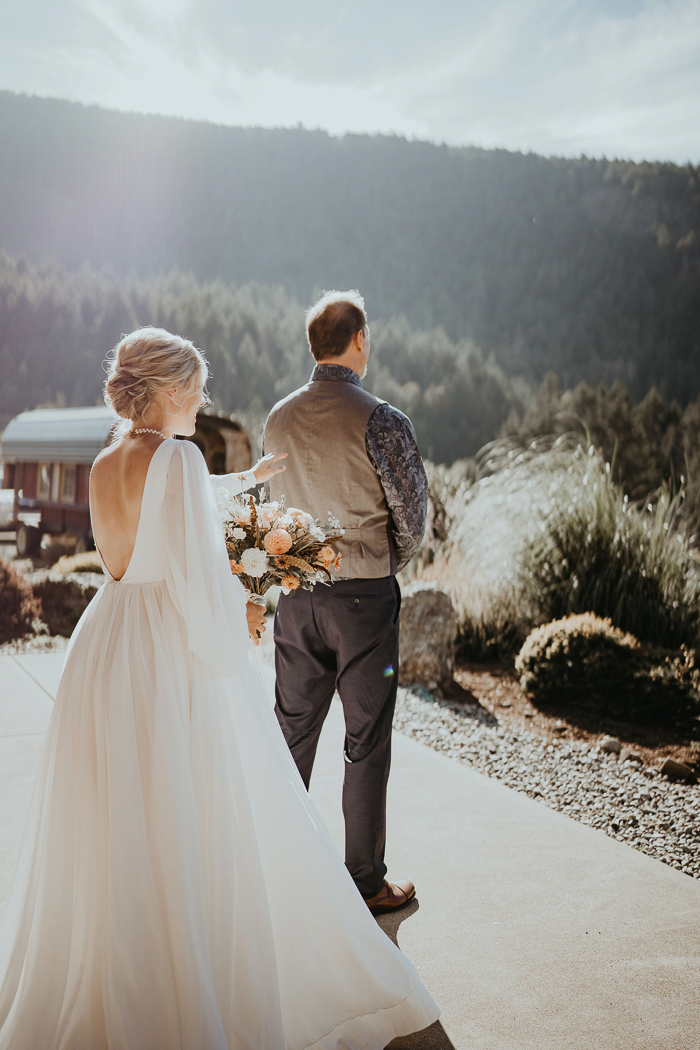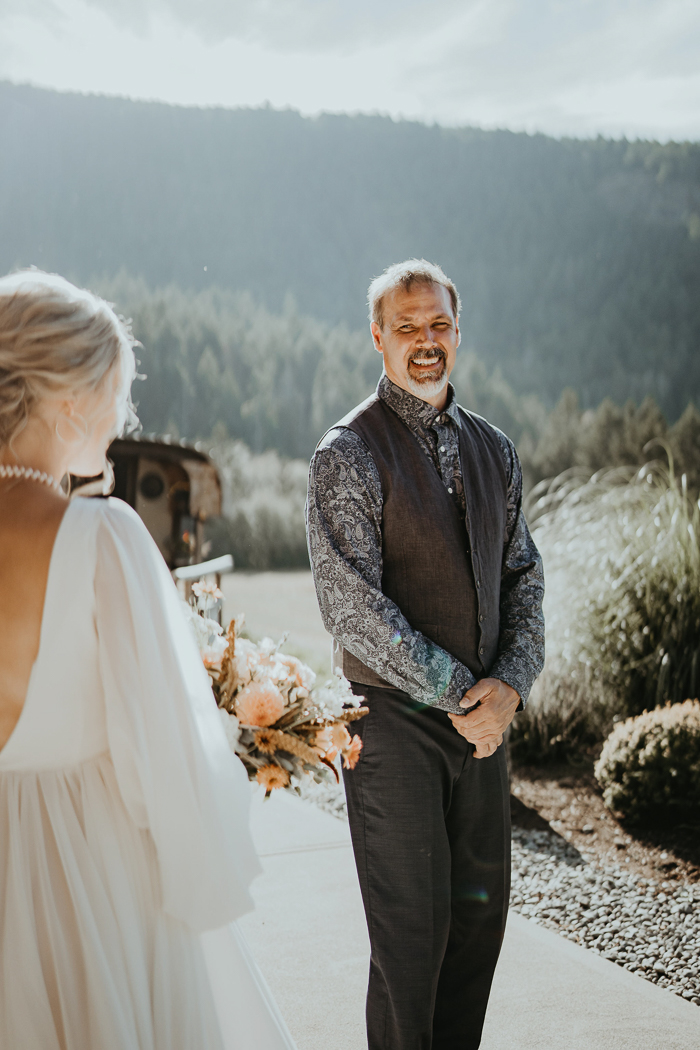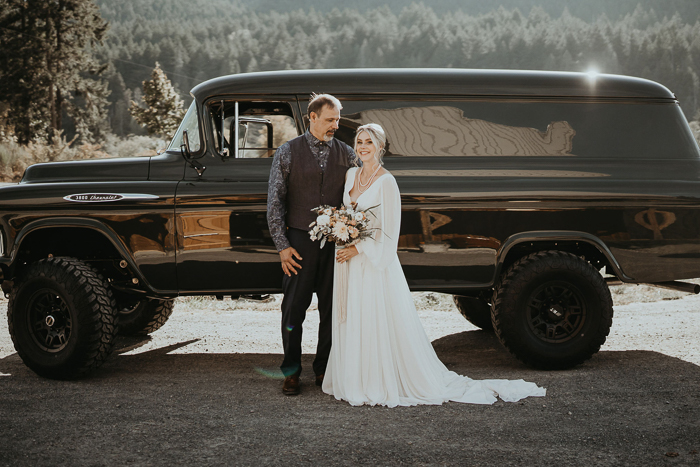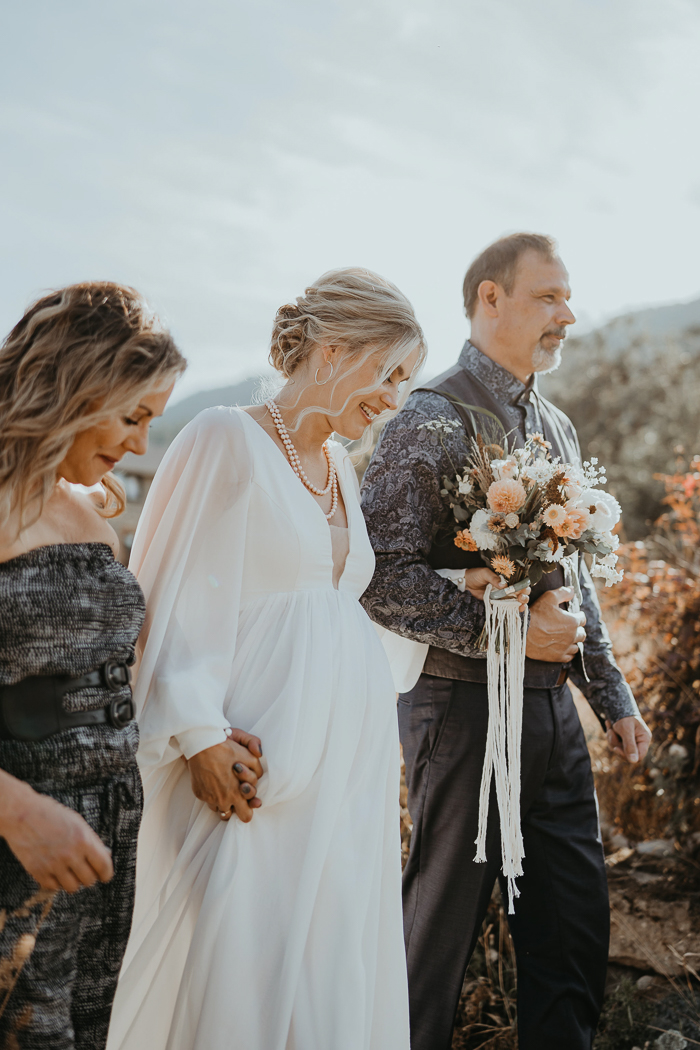 Writing Their Own Vows Was Difficult But Worth It
The most memorable part of the day for me would, hands down, be saying my vows out loud to Chris. It was so unbelievably emotional. So powerful and magical. It brought up such intense feelings and memories and filled my heart with gratitude and love for the man I was about to marry. My vows didn't come to me easily. I tried to write them weeks in advance but could never put thought to paper. It wasn't until the night before that all the words came pouring out of me, and truthfully, they were the best vows I could have ever written.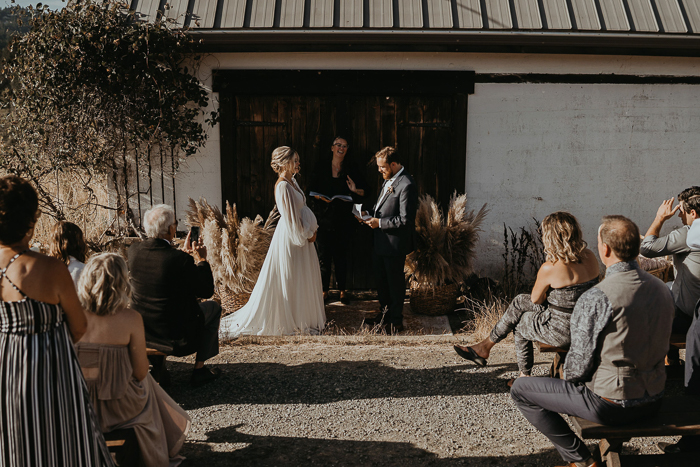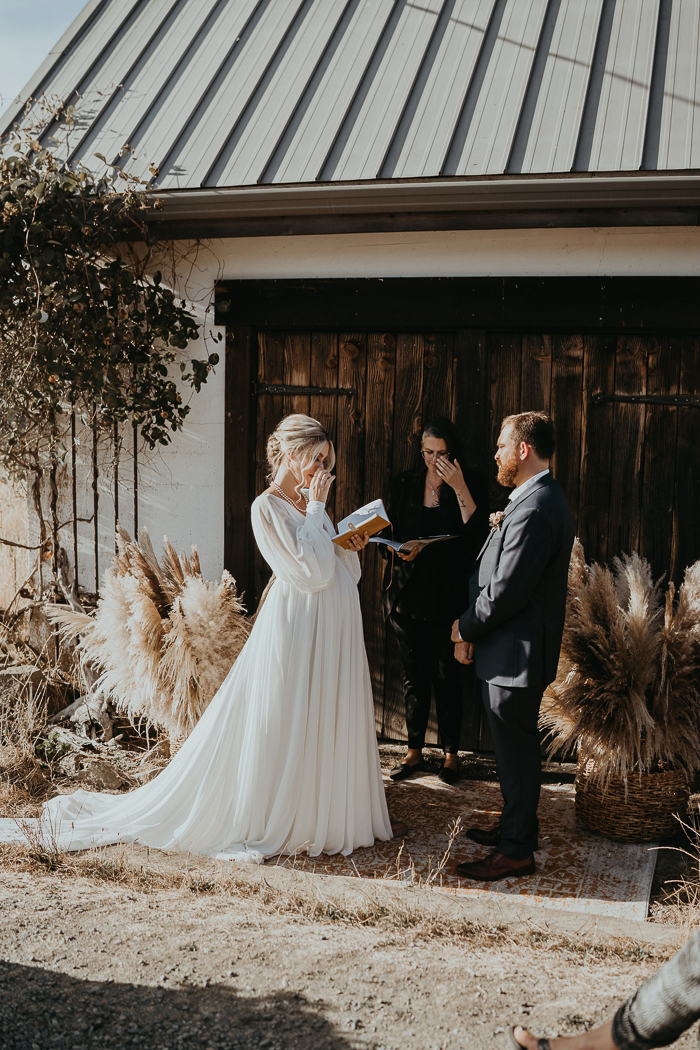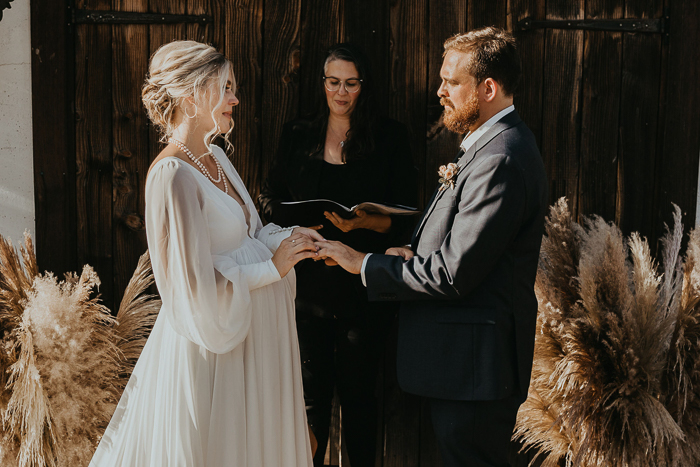 Recommended Reading: 10 Unique Tips For Writing Your Wedding Vows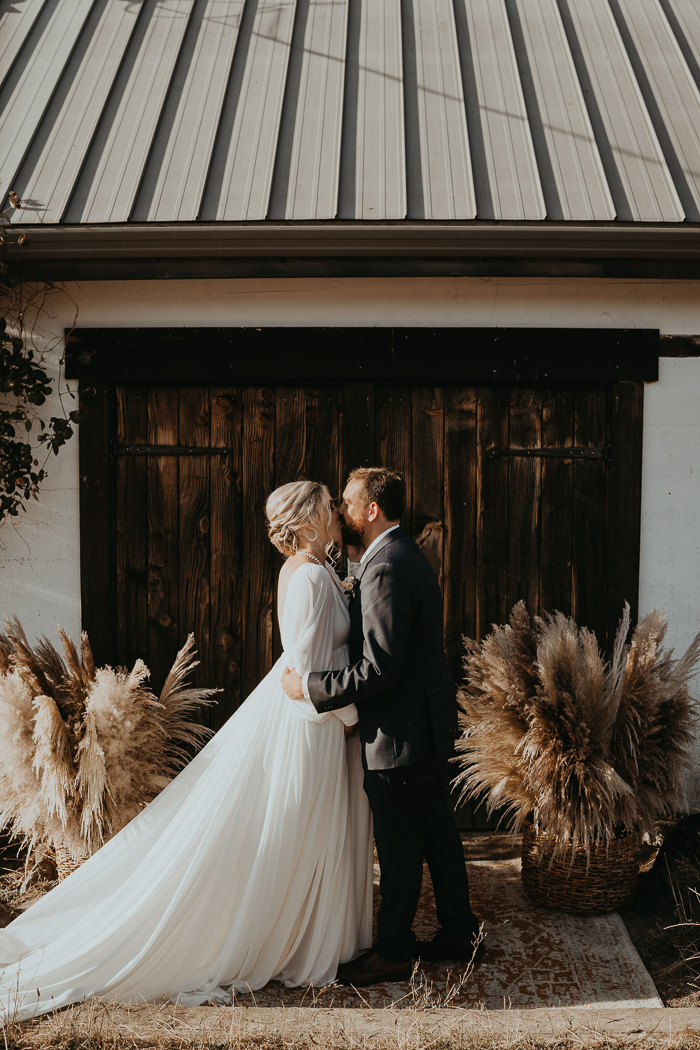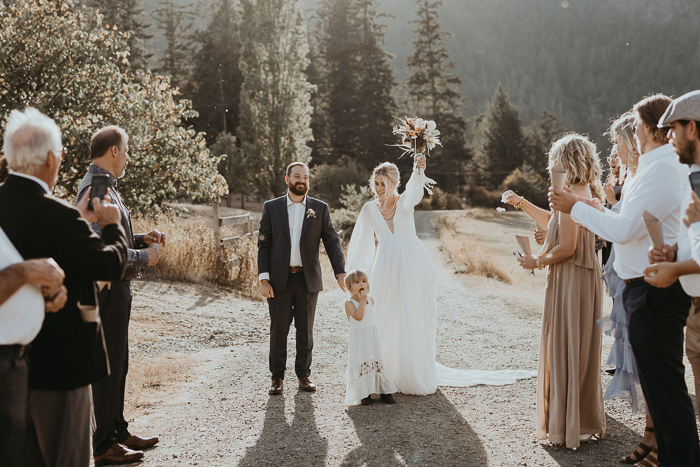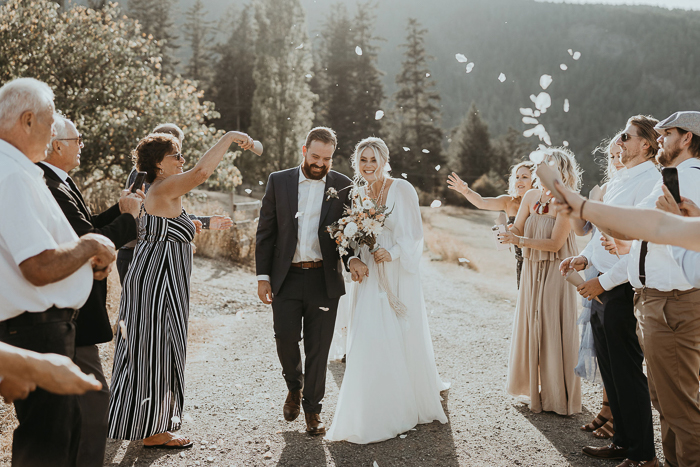 Honoring Loved Ones Who Have Passed With The Bridal Fashion
My late fiancé Clinton (before Chris) passed away almost six years ago. Clinton is tethered to me in a way I can't explain. He is such an important part of my existence and I am the person Chris fell in love with because of Clinton. I just needed to have a piece of him with me on my wedding day. In honor of Clinton, I wore his great aunt's light pink double-layered pearl necklace. Putting this on was heartbreaking and mending at the same time. It's a moment that means so much to me, and I will never forget it. Also, the bracelet wrapped around my bouquet belonged to my husband's mom, who passed away when Chris was only three years old. This bracelet was given to me by Chris' godmother, and it's one of my most treasured belongings. Not having my mother-in-law in my life has left so many holes in my heart and world. I gripped that bracelet and my bouquet as if I was holding her hand. It felt like she was beside me, giving me all the love and comfort I needed and wanted that day. I've never met her, but I love her so deeply.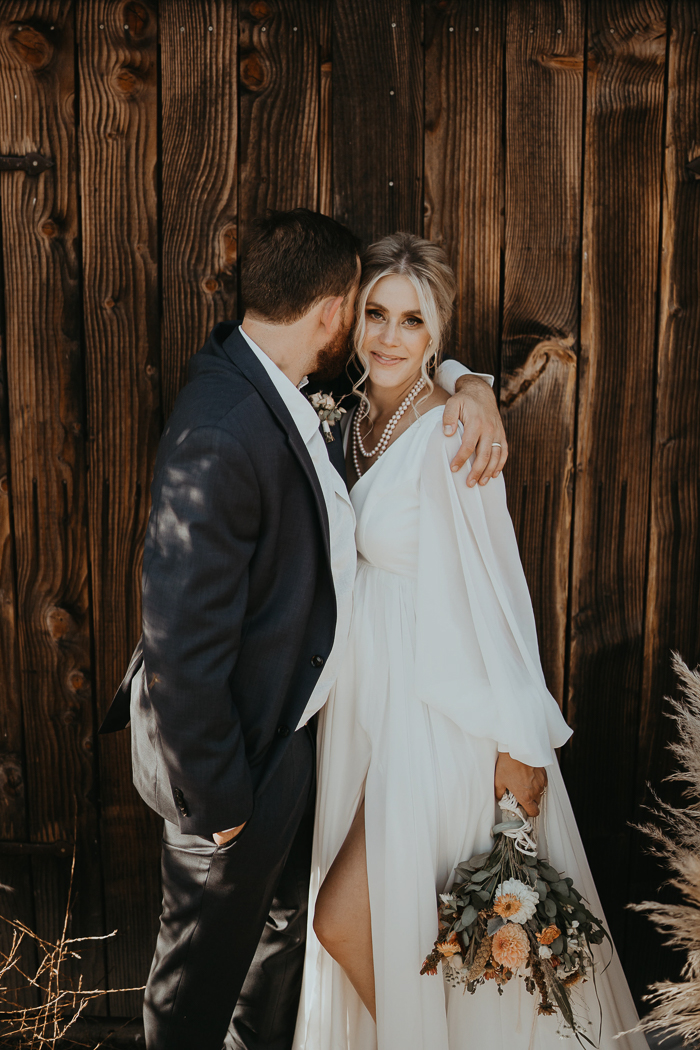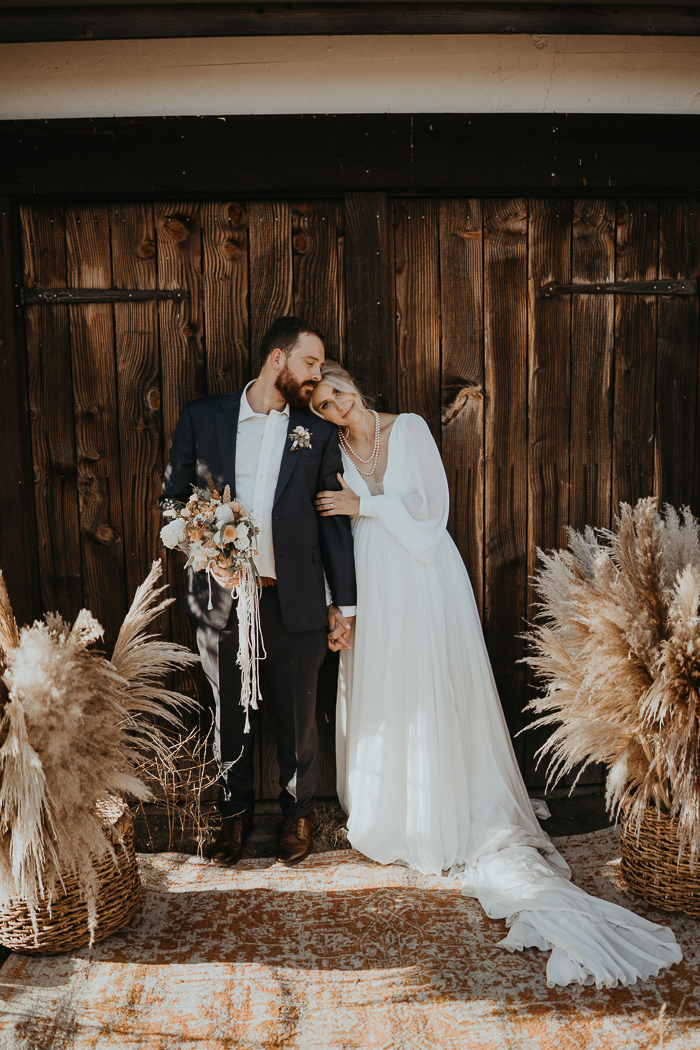 Recommended Reading: The Best Places To Buy Wedding Decorations Online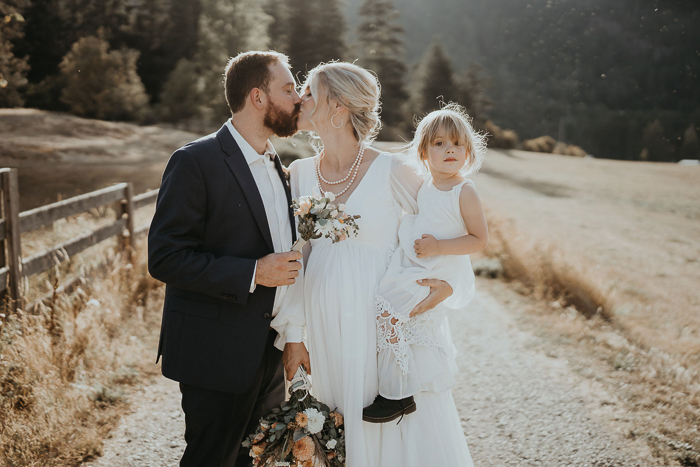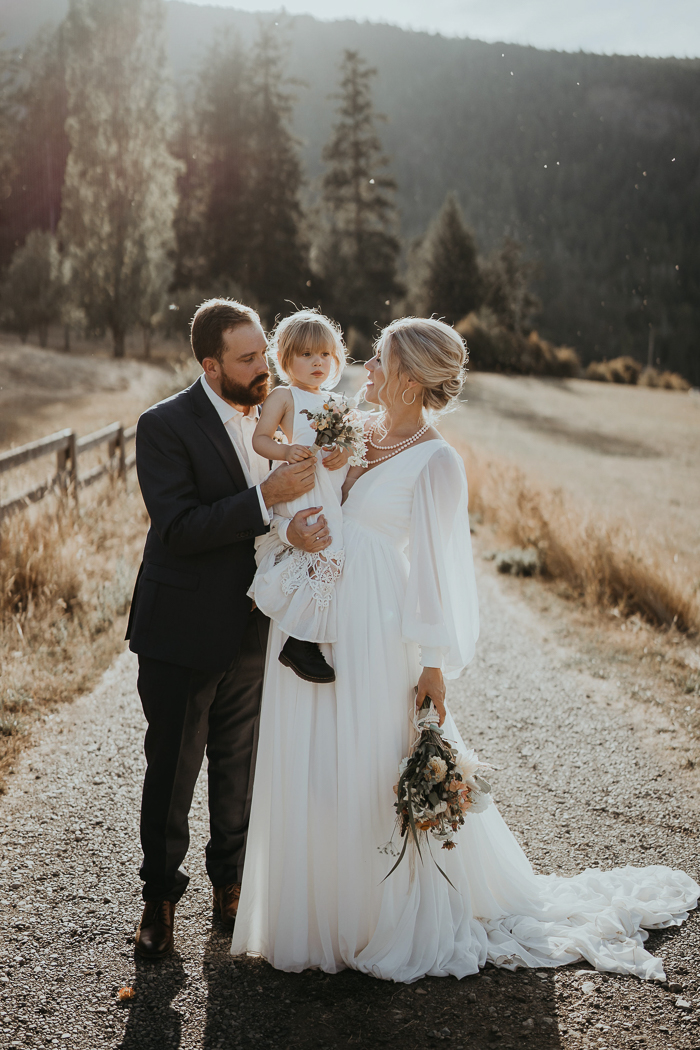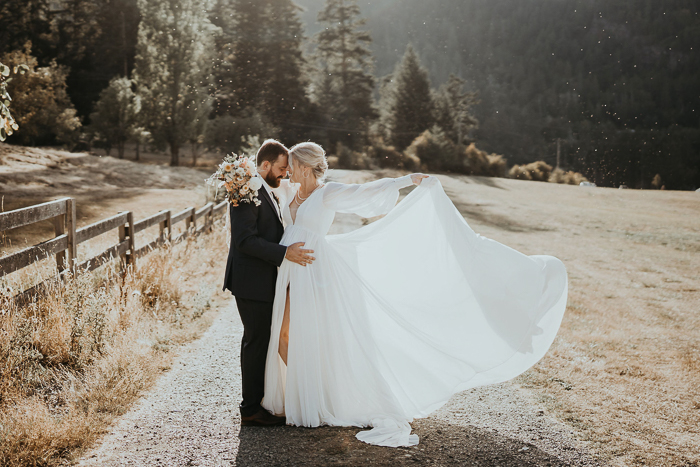 Maximizing Time With Loved Ones By Extending The Celebration
We rented the most extraordinary, jaw-dropping Airbnb in our hometown, which was perfect! Because we didn't go right back to everyday life, it's like we got to continue our wedding celebrations, and to top it off, we had our daughter and family members. That meant so much to us there. It was the best decision.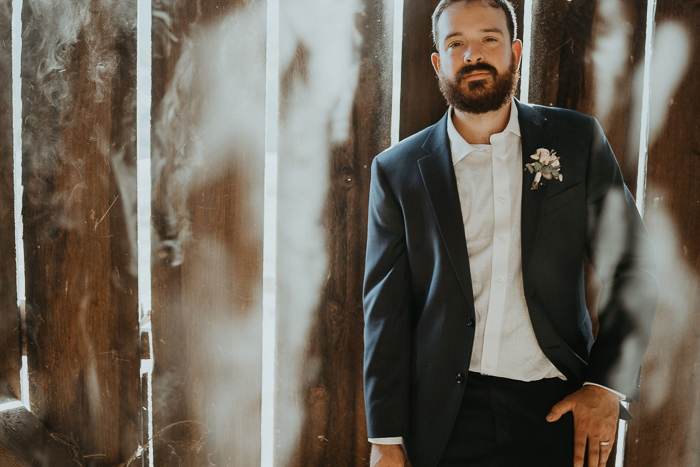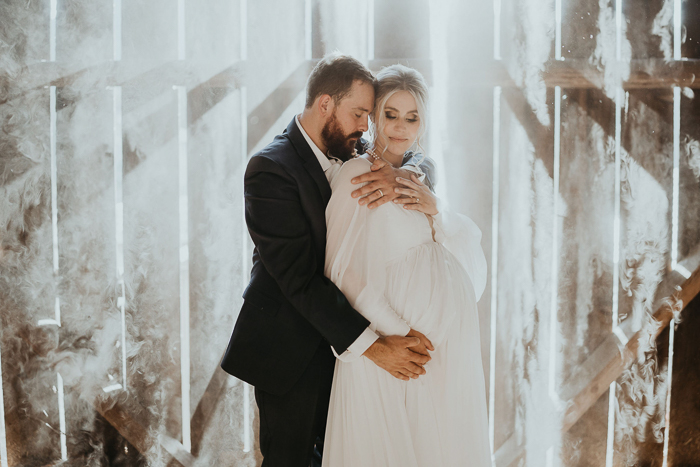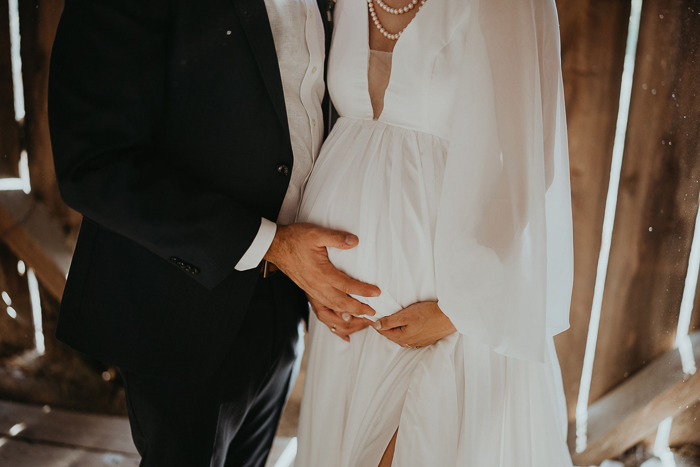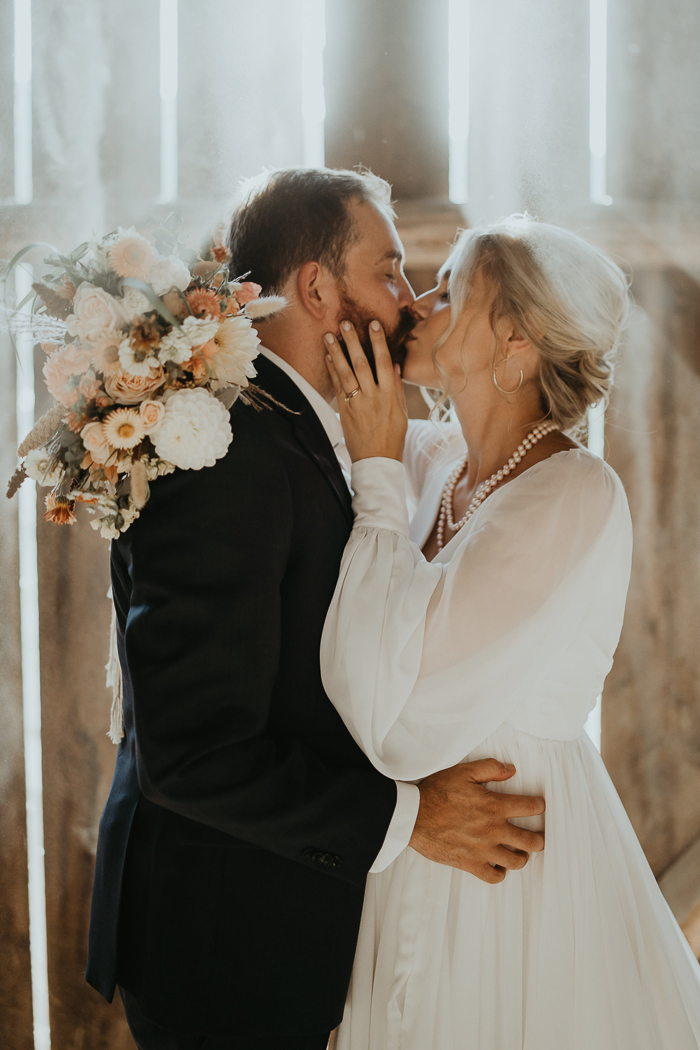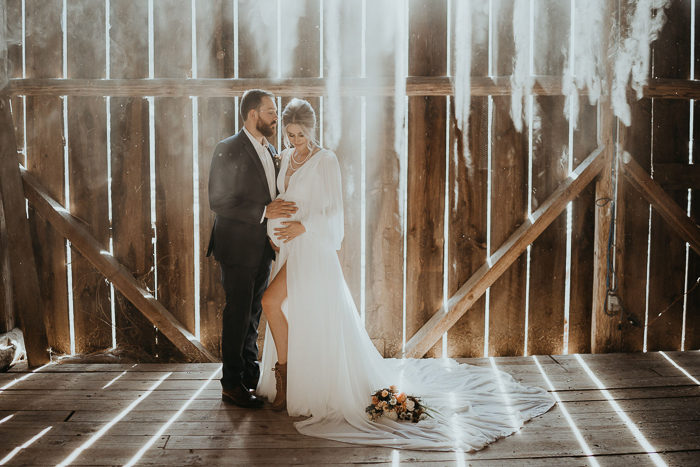 Embracing Being A Pregnant Bride
At first, I was confused about how I felt being eight months pregnant with our second child on our wedding day. It's something I never dreamt of or envisioned for my wedding. But now, it's one of my favorite parts. I am so in love and obsessed that our son was there, in my belly, and that I was a glowing pregnant mama bride. I couldn't imagine it any other way now and just thinking about it makes me feel so smitten.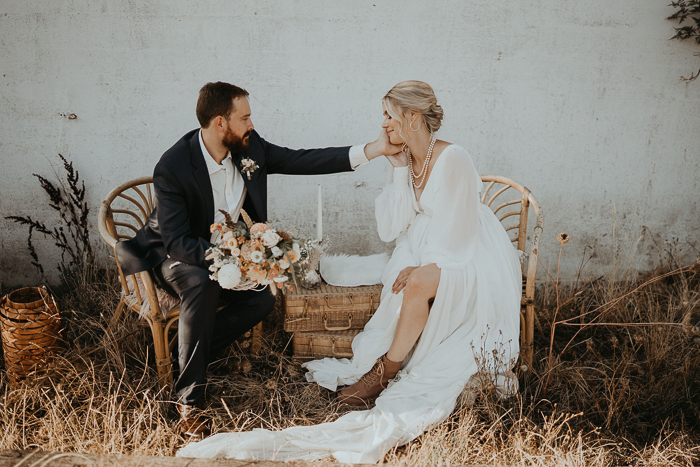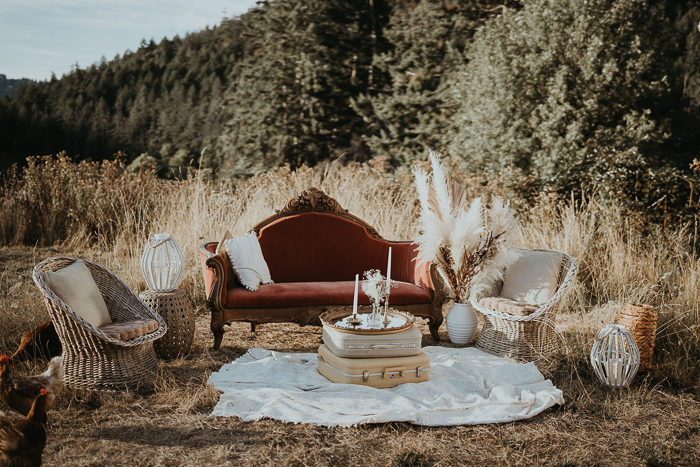 Recommended Reading: How To Create The Perfect Wedding Lounge Area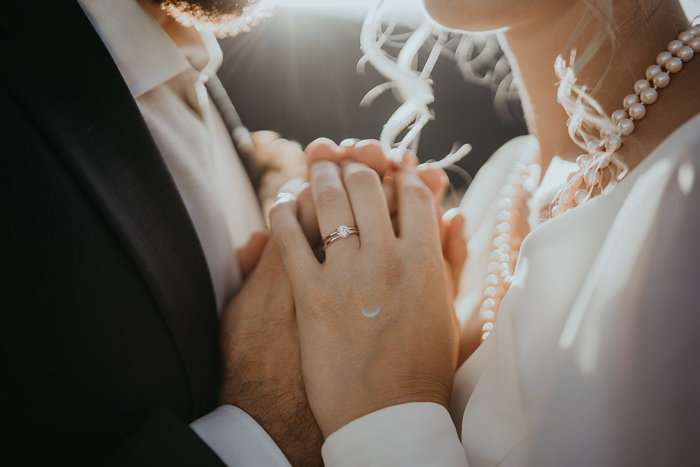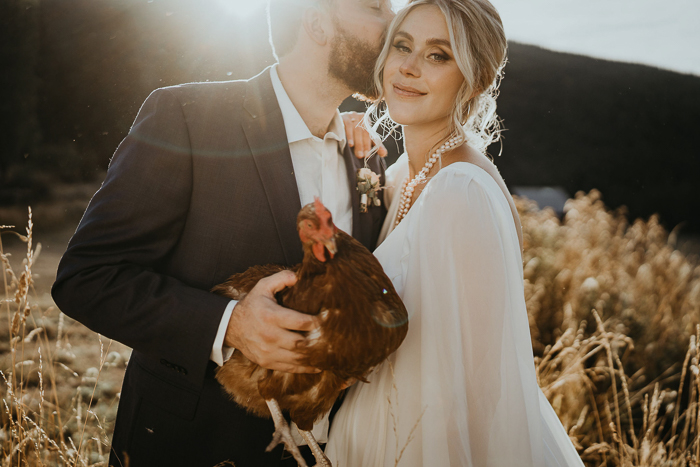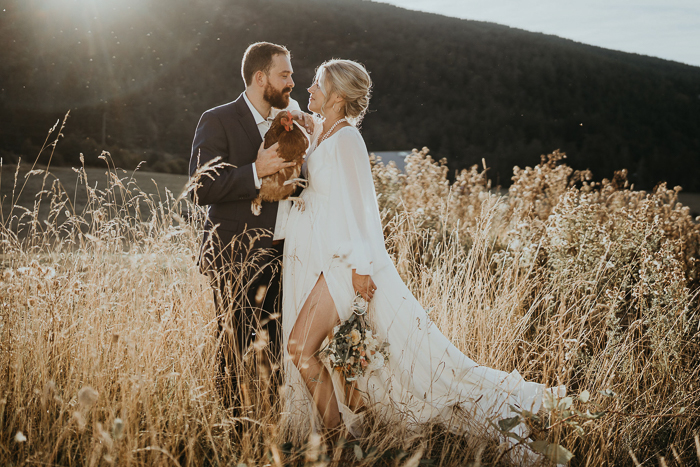 A Surprise Proposal On The Day Of Their Bird's Eye Cove Farm Wedding
Chris proposed to me on our wedding day. We have a young daughter together and are expecting our second. Because the diamond for my ring was in Ontario and wouldn't arrive until two days before the wedding, he couldn't propose sooner. I had no idea that this was happening–that he was waiting on an heirloom diamond for my engagement ring. The morning of our wedding day, I got called out to the lower balcony of our Airbnb, where Chris was waiting for me. At first, I was confused, and then it all hit me. How could I be so nervous when we were already getting married? But I was. My heart started beating out of my chest as he got down on one knee and made me the funniest and sweetest promises for life.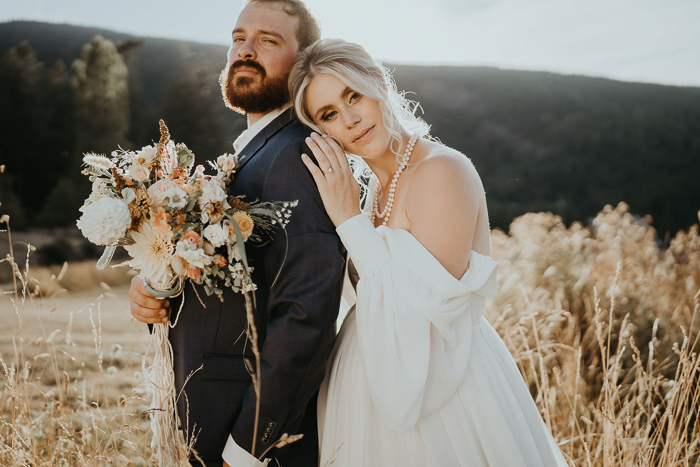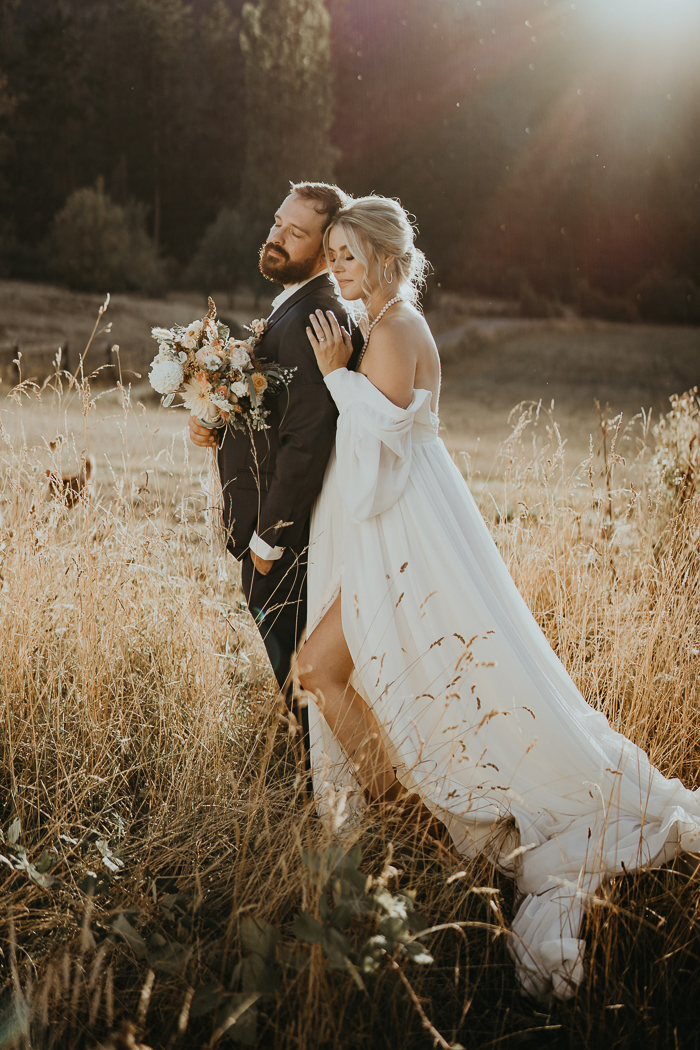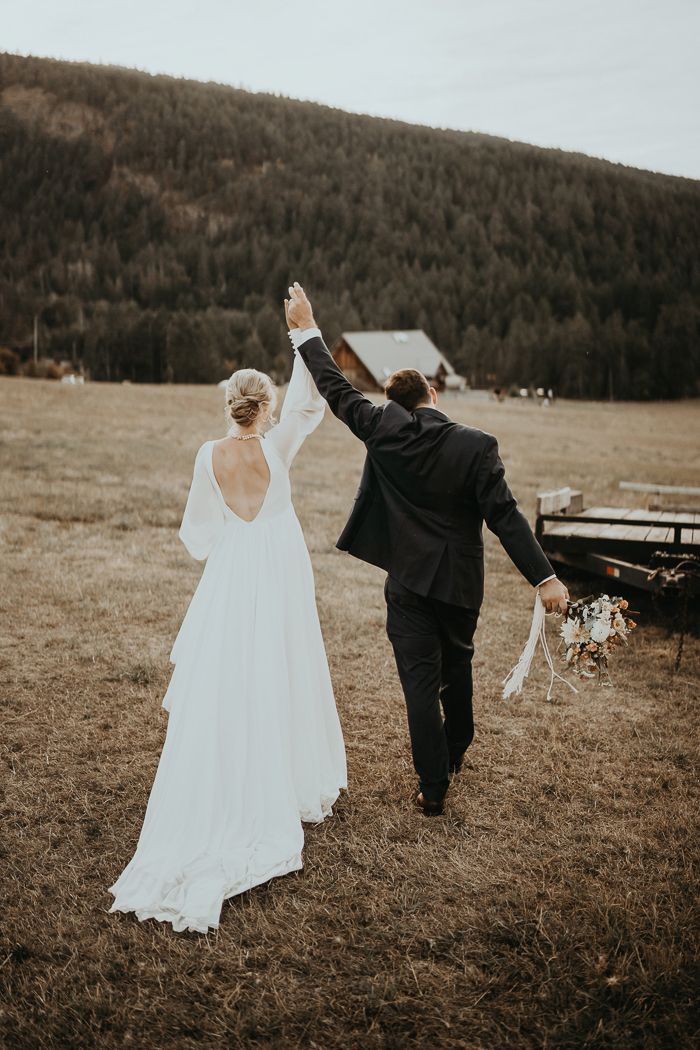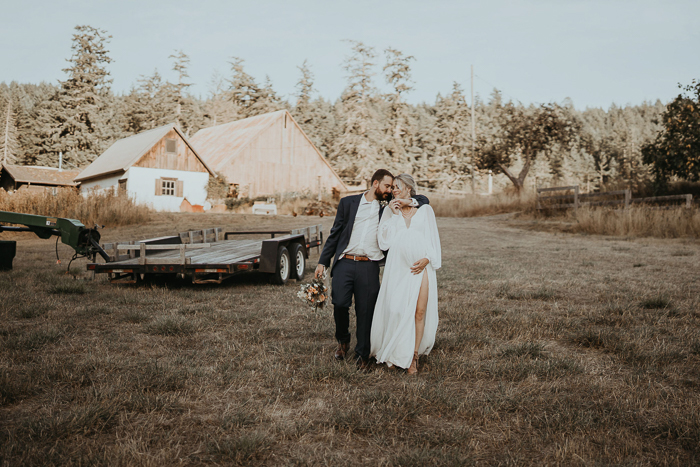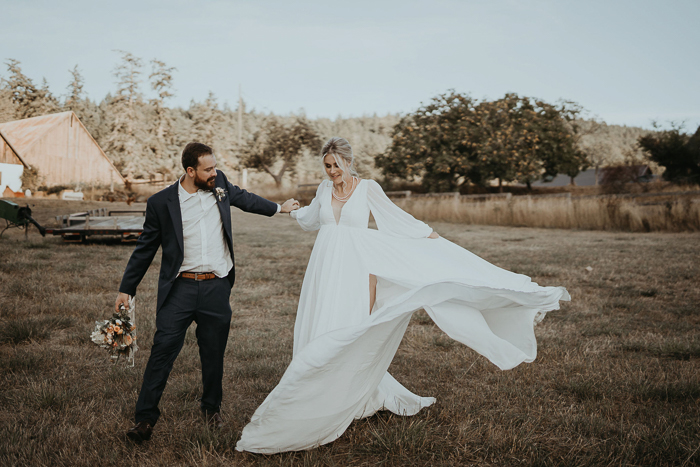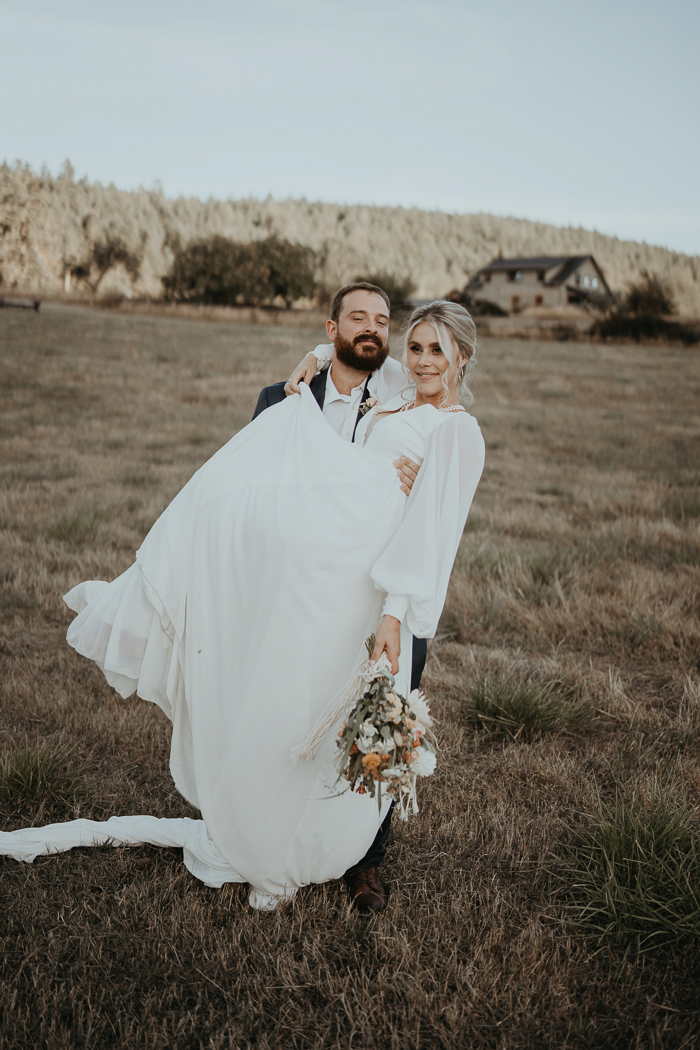 Congratulations to Jessica and Christopher on their sentimental and boho Bird's Eye Cove Farm wedding. Junebug member Rivkah Photography did an amazing job capturing every heartfelt moment and beautiful detail. Be inspired by more weddings like this by checking out her profile in our directory of talented photographers from around the world.
Some of the best weddings are packed with authentic touches that tell a story about the couple. Not quite sure how to achieve this? Check out our guide for inspiration to make your celebration unique and unforgettable.