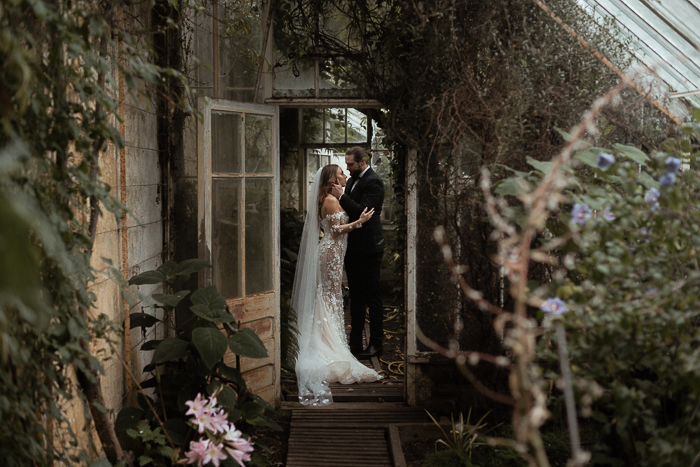 Kiela and Derrick's beautiful and misty Scottish castle wedding was something straight out of a fairytale. Home to an Edwardian Castle with stately grounds, gorgeous gardens, enchanting woodlands, and panoramic views of the land and sea—Junebug member Dunskey Estate truly makes for a picturesque wedding venue.
The couple walked into the breathtaking walled garden through a secret gate where friends and family were waiting. Surrounded by towering trees and lush shrubs, it was the perfect otherworldly setting for a romantic outdoor ceremony. The sea mist that crept in added a dramatic vibe to the couple's intimate portraits on the secluded corners of the estate.
With a beautiful display of floral clusters and the soft glow of candlelight—the evening reception that followed was both elegant and cozy. The couple and their guests lit up the night with sparklers and a dazzling fireworks display. It was an epic way to end their big day.
If you've always dreamed of a magical and intimate affair with your loved ones, scroll down to see this Scottish castle wedding at Dunskey Estate. Junebug member The Caryls beautifully captured all of the incredible details and special moments as they unfolded.
The Couple:
Kiela and Derrick
The Wedding:
Dunskey Estate, Stranraer, Scotland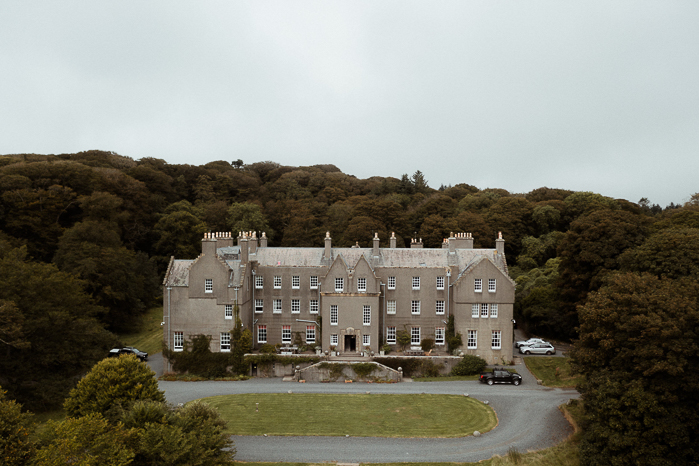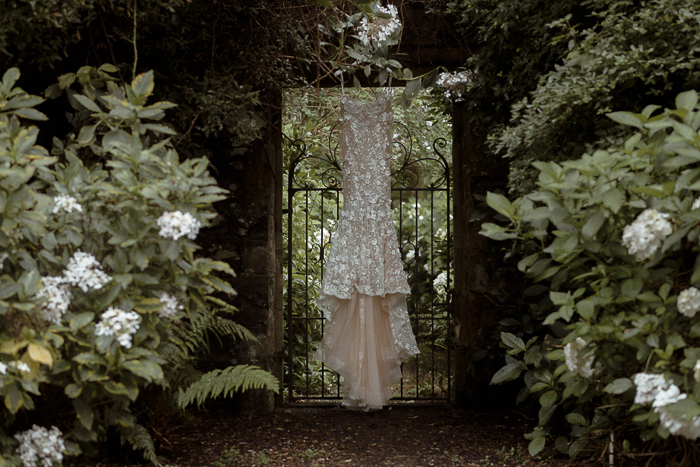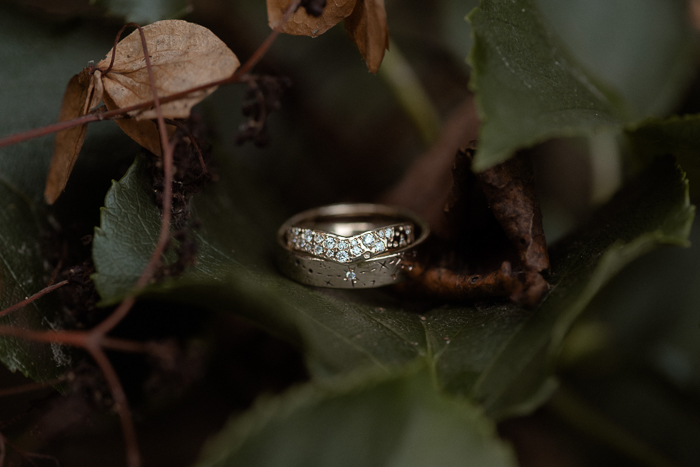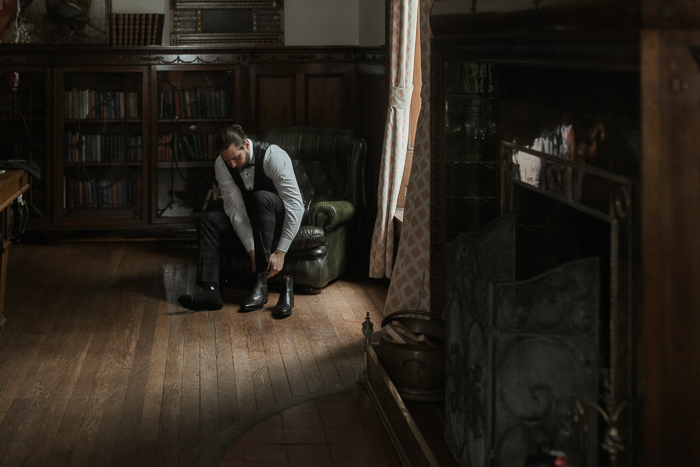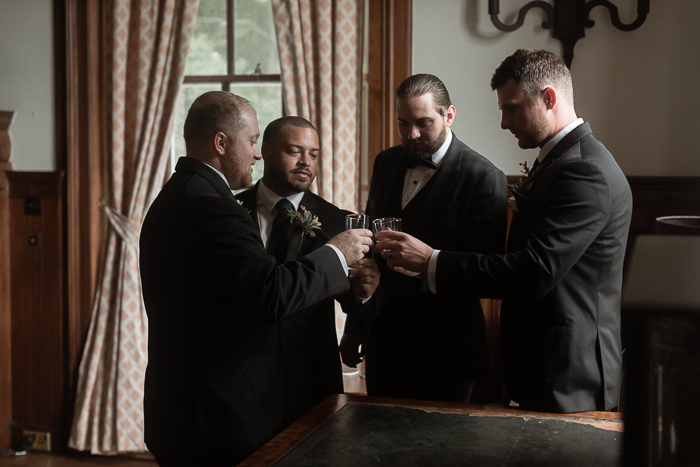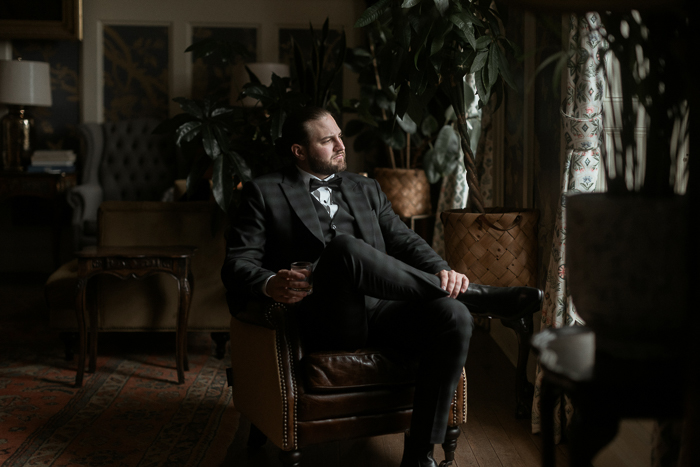 A Scottish Castle Wedding Dream Come True
We chose Dunskey Estate for many reasons. The first time I saw photos of it, I was brought to tears. I could perfectly picture getting married there right away. I showed Derrick, and he thought it was so cool. The hedge maze and the rave cave, its location, and all the activities they offered—it's like being at your own private resort. We decided we had nothing to lose and sent over an email inquiring about having our wedding there. We got a response right away, and they had our date available. It was fate!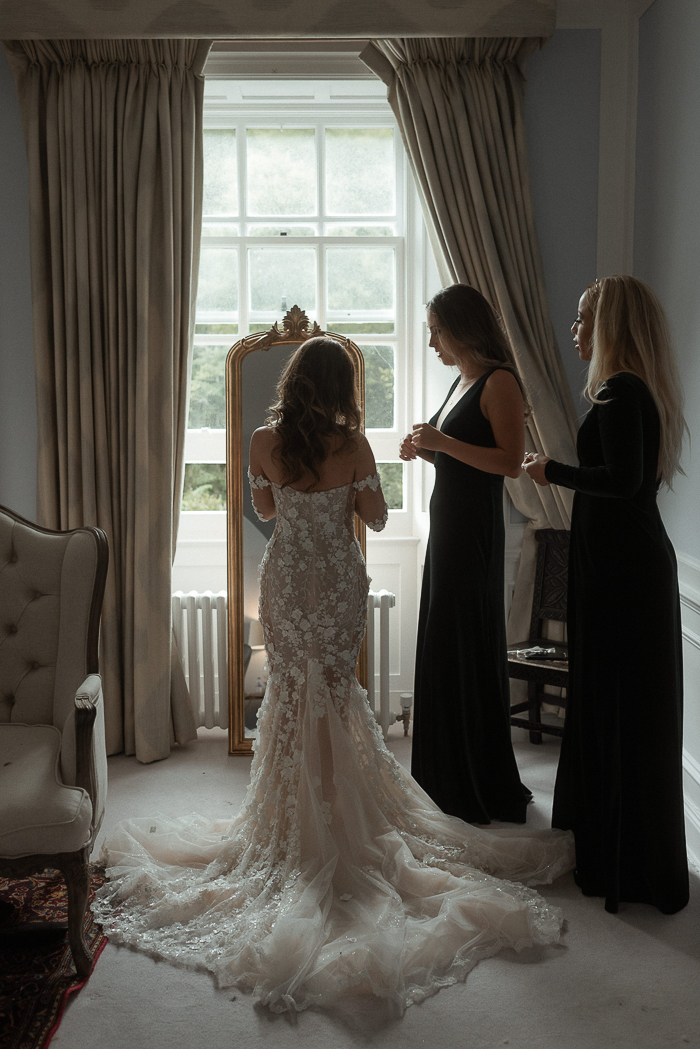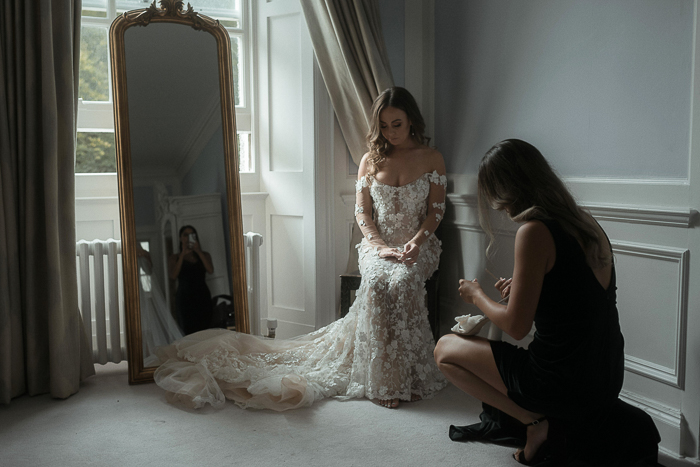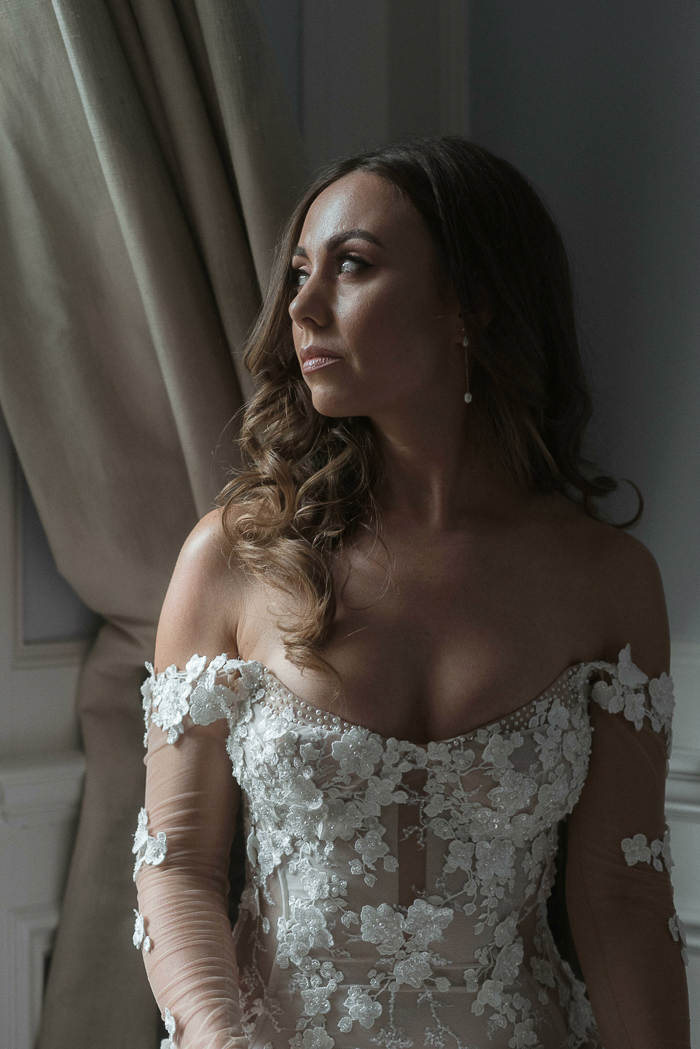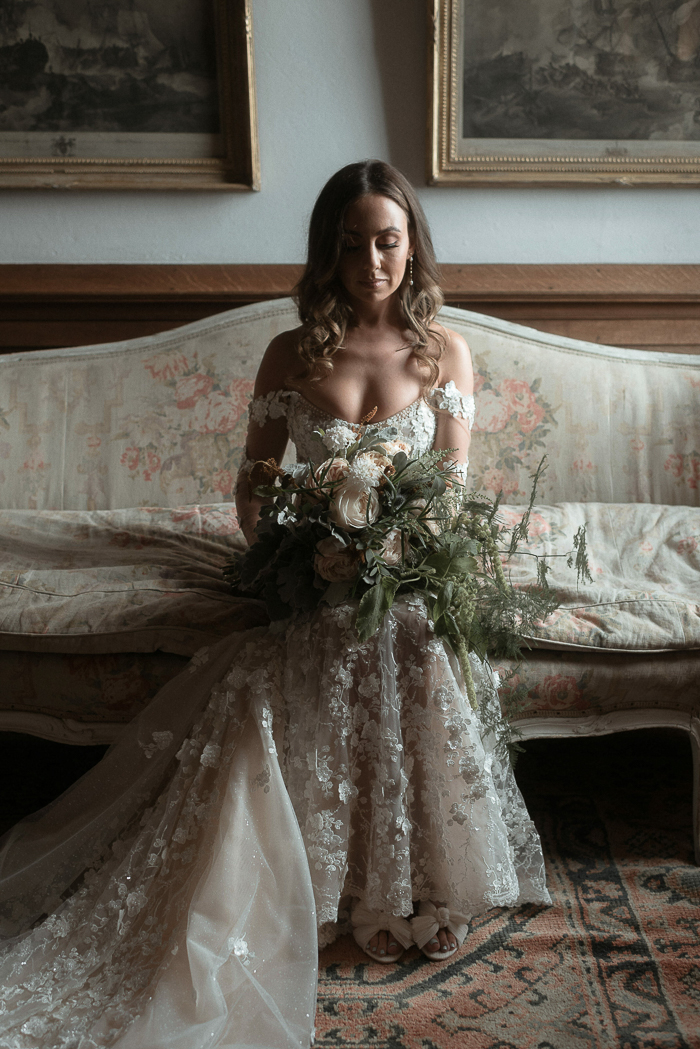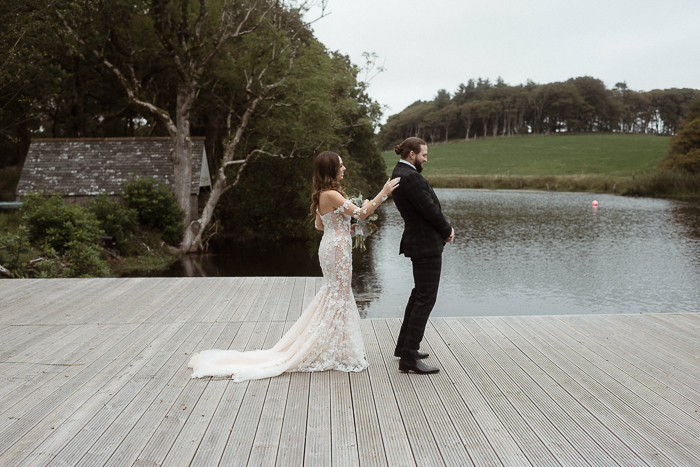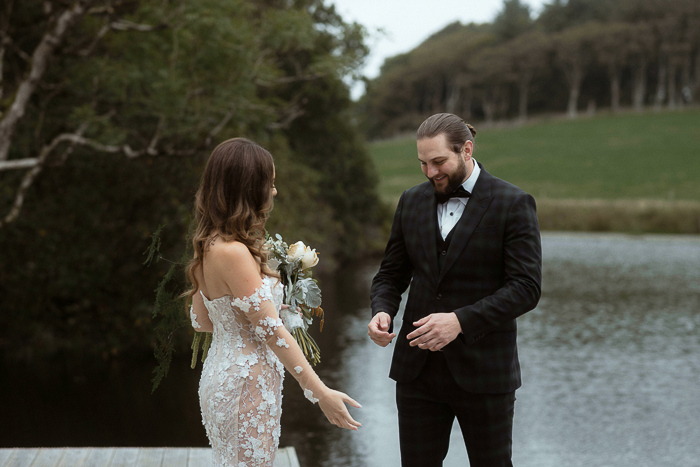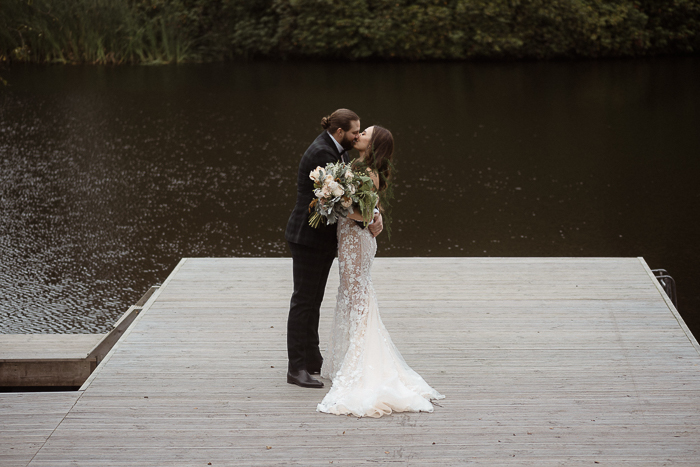 Private Vows During The First Look
We chose to exchange our vows privately during our first look. It was so emotional, and I was definitely glad to have a bit of time with just Derrick. For the actual wedding, we decided to drink from a quaich and have a handfasting ceremony—both traditional Scottish traditions. I also had my dad and uncle walk me down the aisle. They mean the world to me, and I needed them both there for this big moment.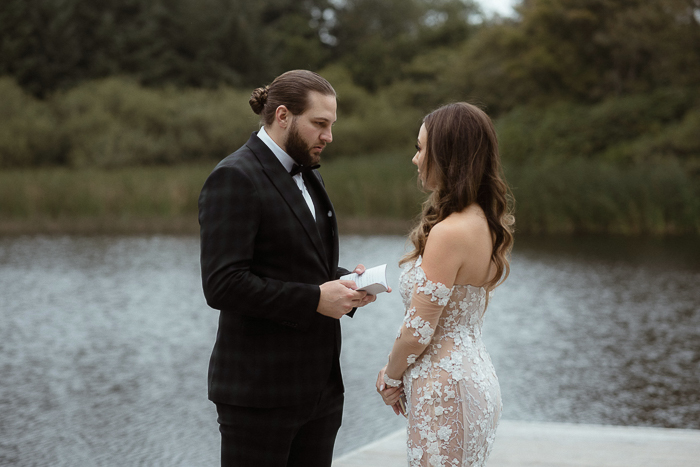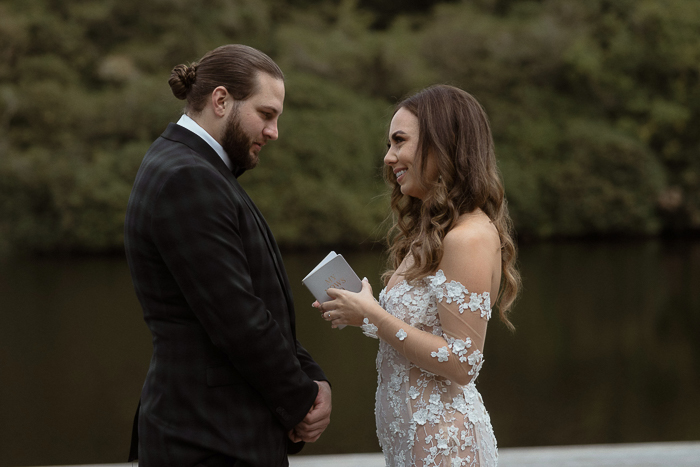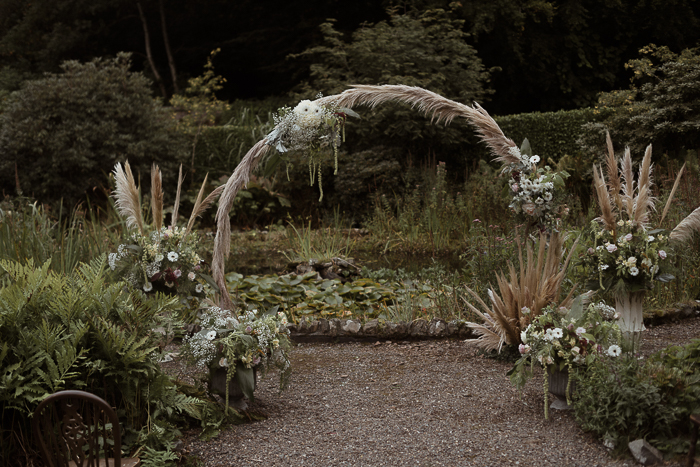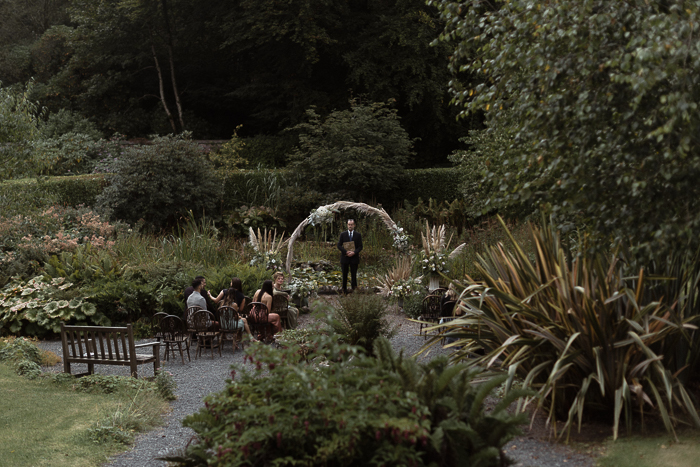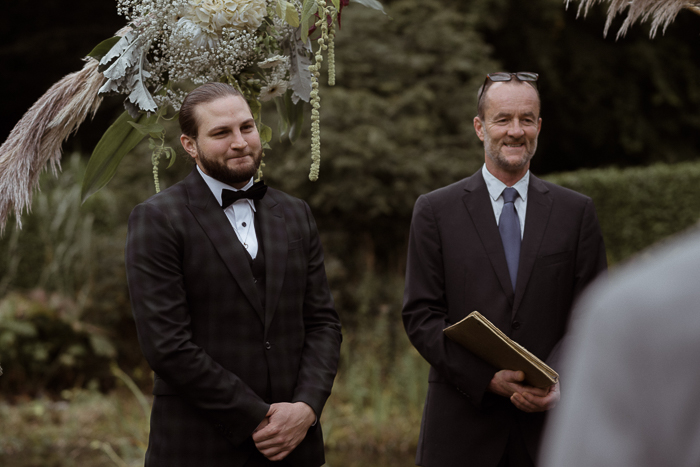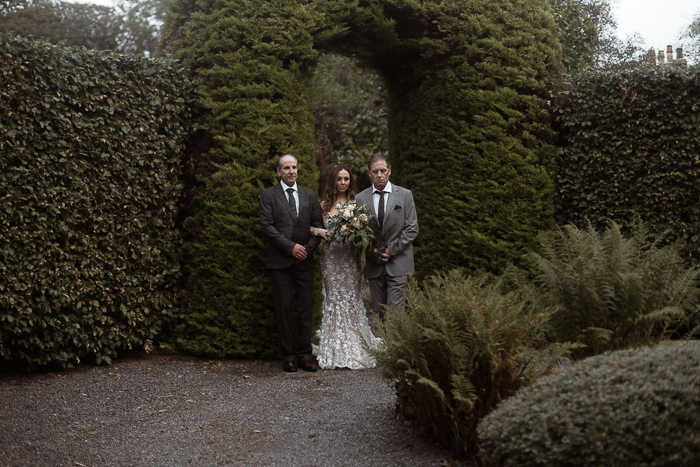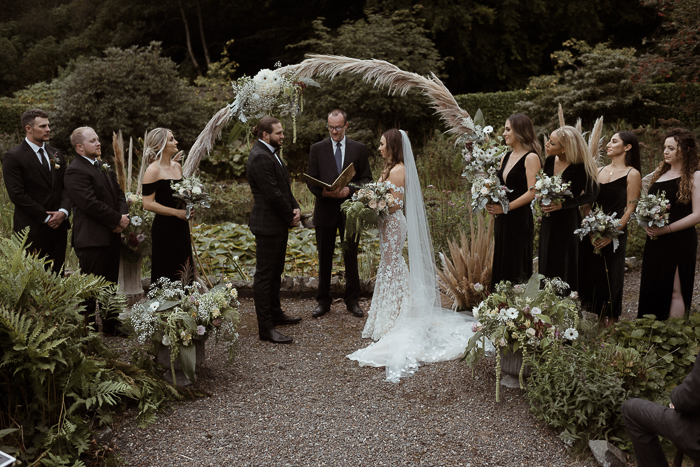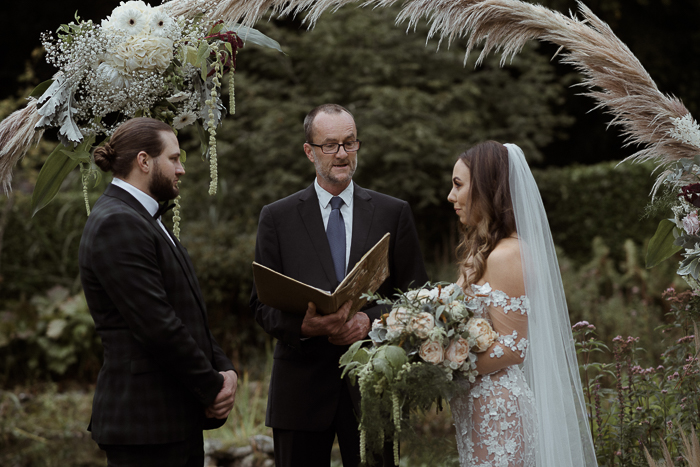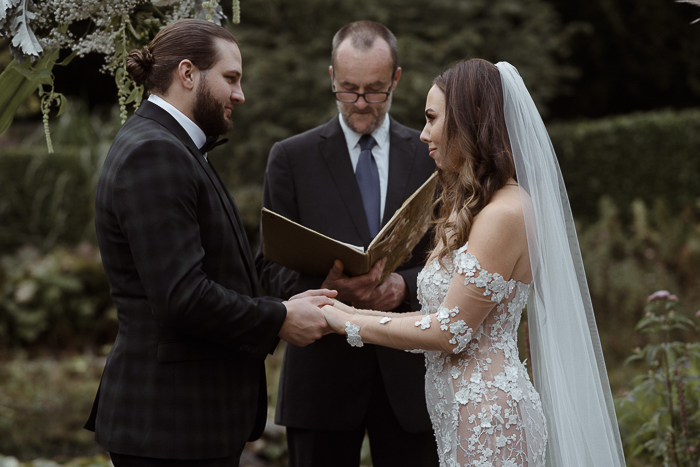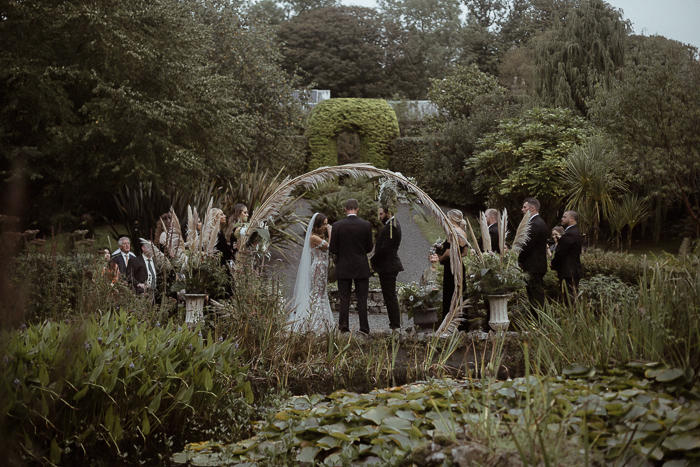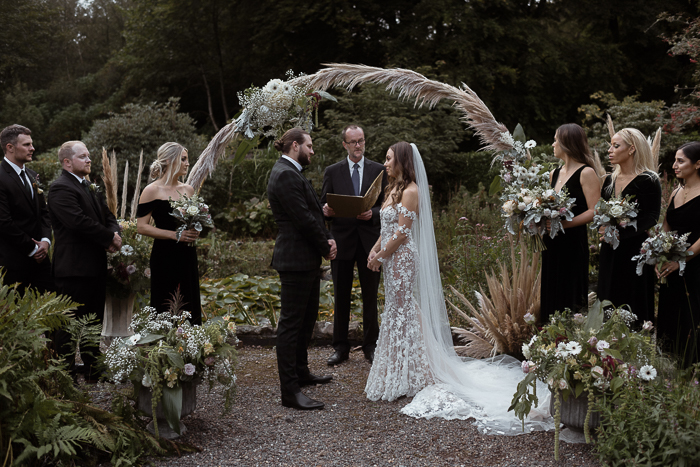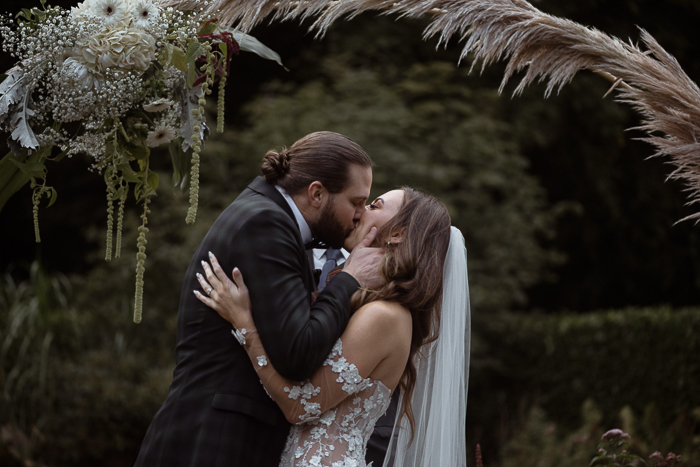 Traveling To The UK During The Pandemic
The biggest accomplishment was somehow pulling this off–even though COVID is still around–and getting 31 of our closest friends and family to make the long journey from the USA to Scotland. For many of them, this was their first time abroad. We got super lucky, with the UK lifting its travel restrictions to vaccinated US tourists about one month before the wedding. We just kept manifesting that it would happen–and it did. Derrick and I have been together for 11 years, and we just felt like if it was meant to be, it would happen. And it was the best day of our lives so far.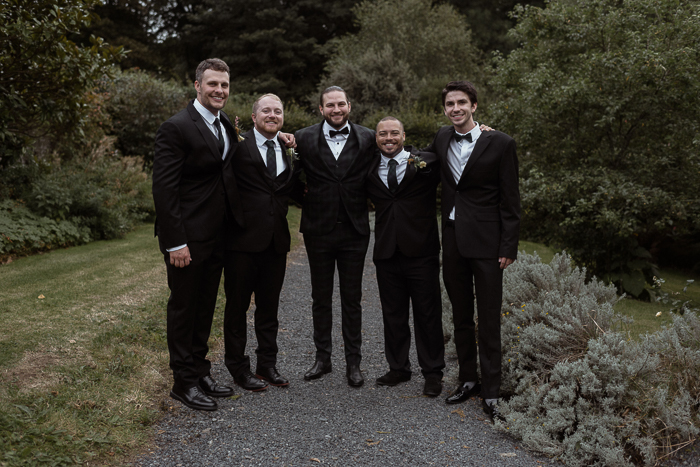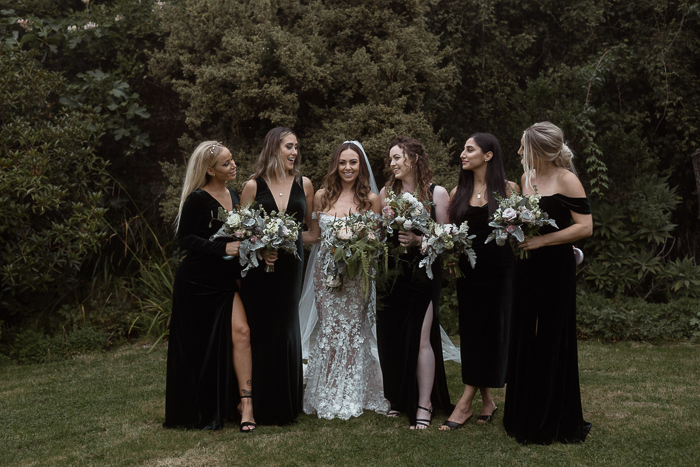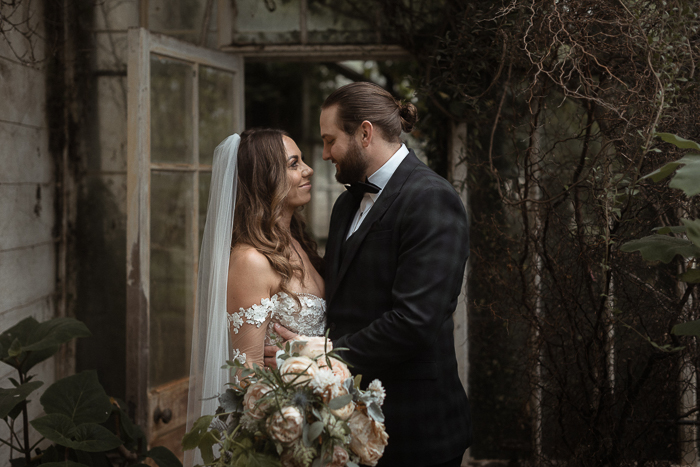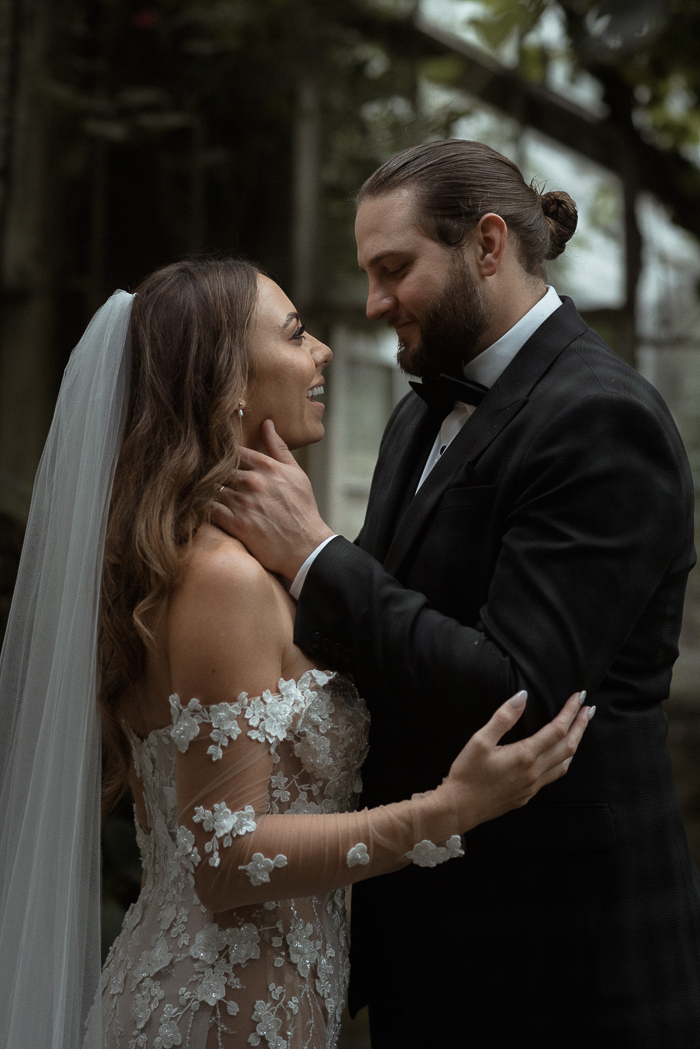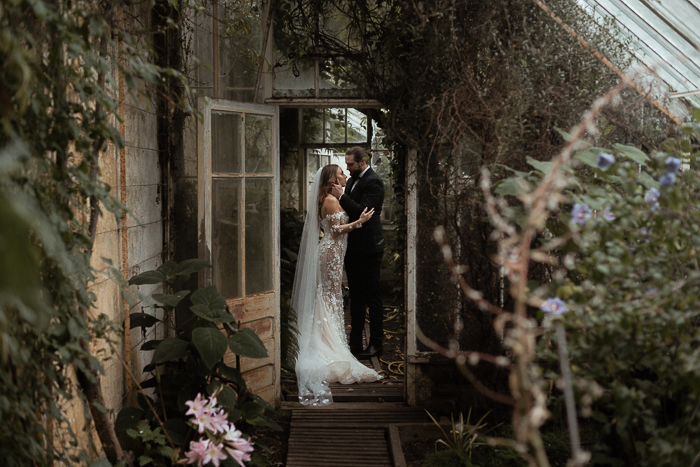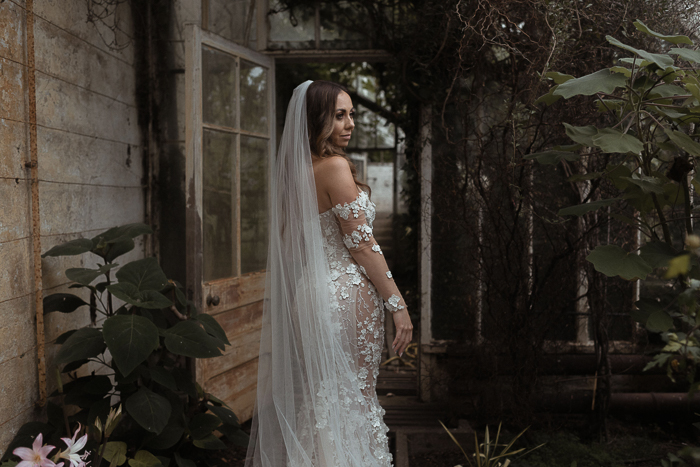 The Wedding Dress Inspired By The Venue
I took inspiration from the garden with my wedding dress, the Maya Gown by Galia Lahav. Covered in 3D embellished flowers, I can only describe it as fairylike. I knew from the moment I saw it; it was the dress of my dreams. To me, it was the perfect dress—feminine, sexy, but also unlike any other wedding dress I've ever seen. I paired it with Loeffler Randall heels that my best friend and maid of honor got me as a wedding gift.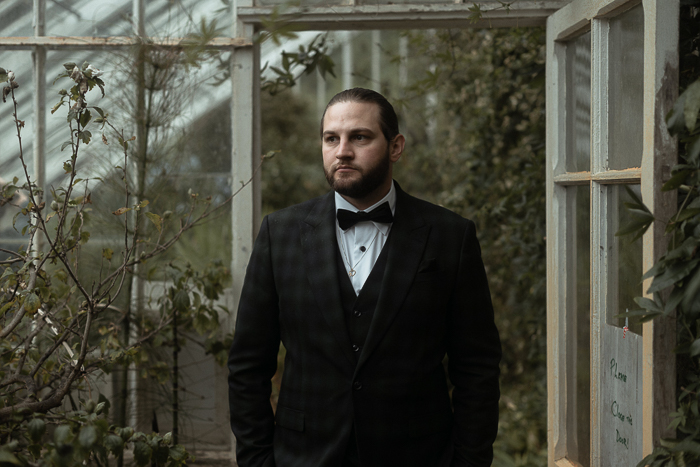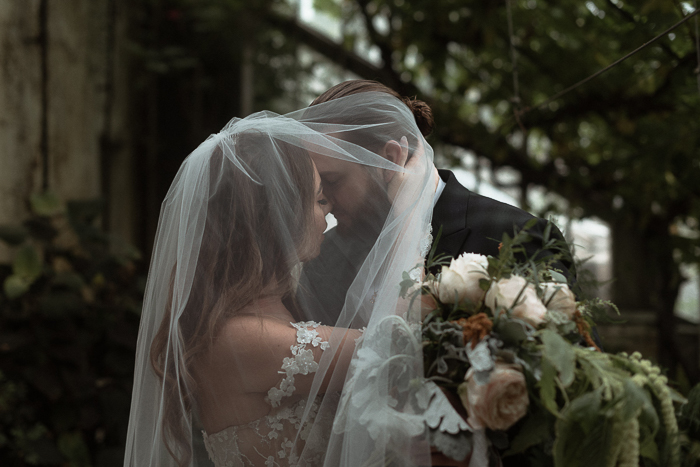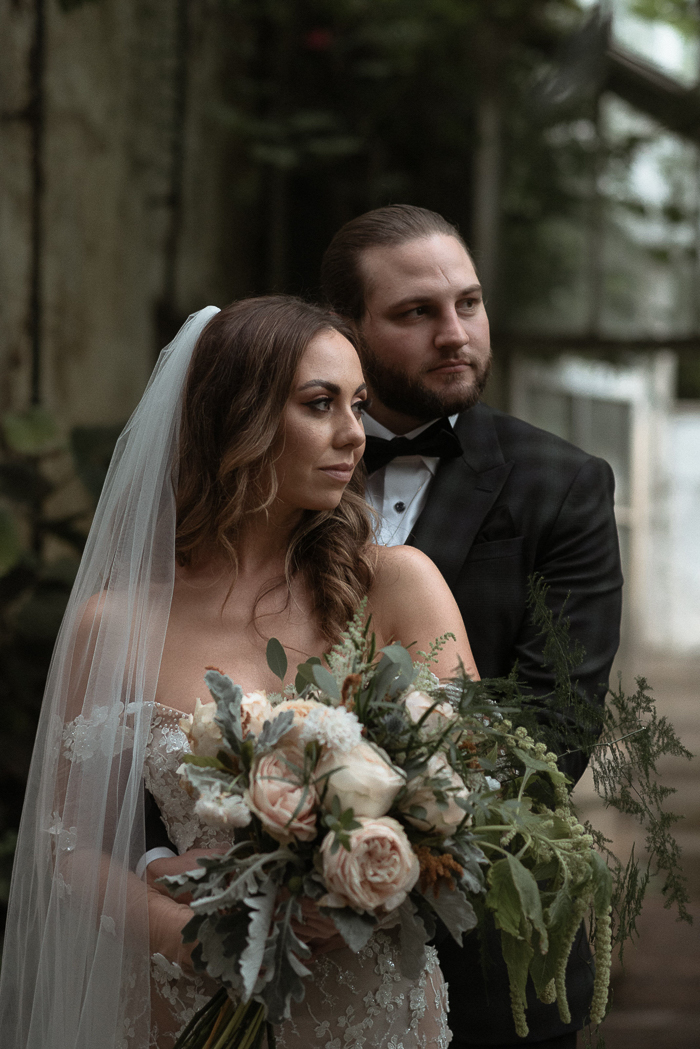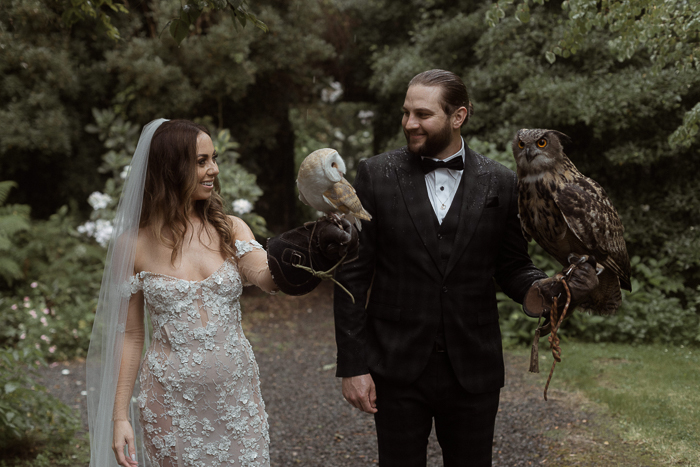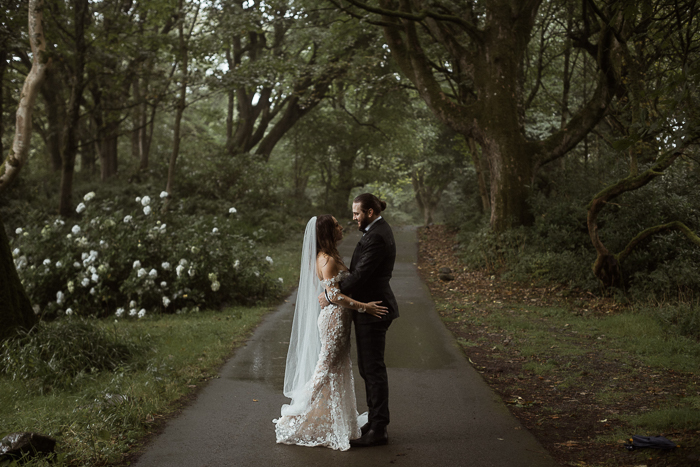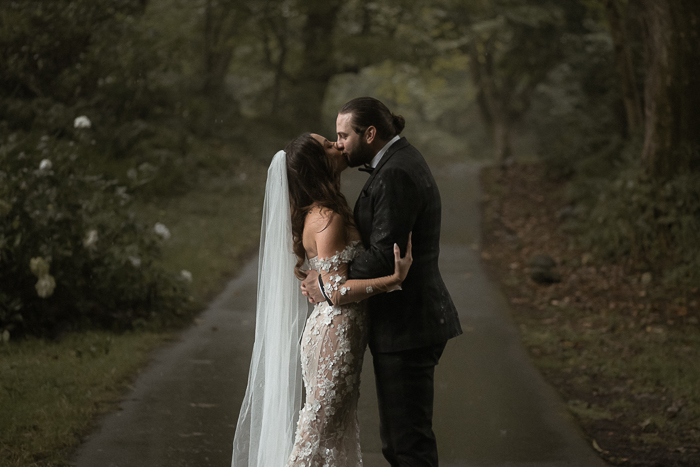 Working With Junebug Members The Caryls
Working with The Caryls was an honor. They are so easy to work with. They instantly felt like friends from the first time we spoke on zoom. They made us feel so comfortable in front of a camera, and they went out of their way to produce the most beautiful and timeless photos. They captured every emotion felt on our special day.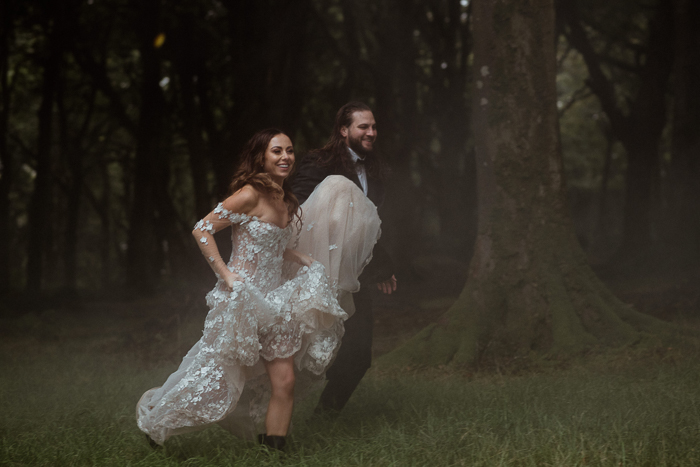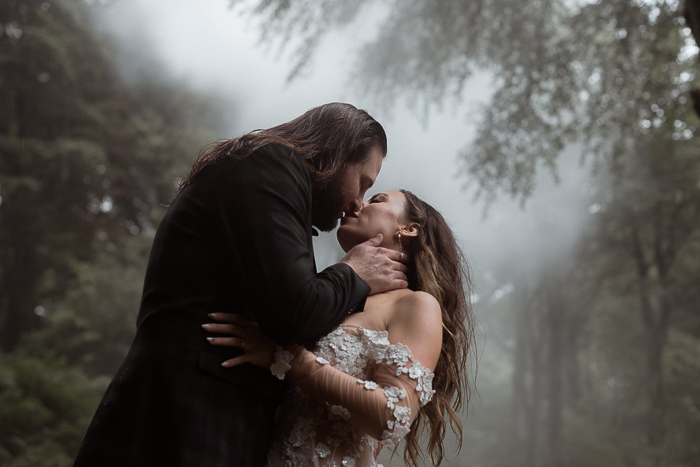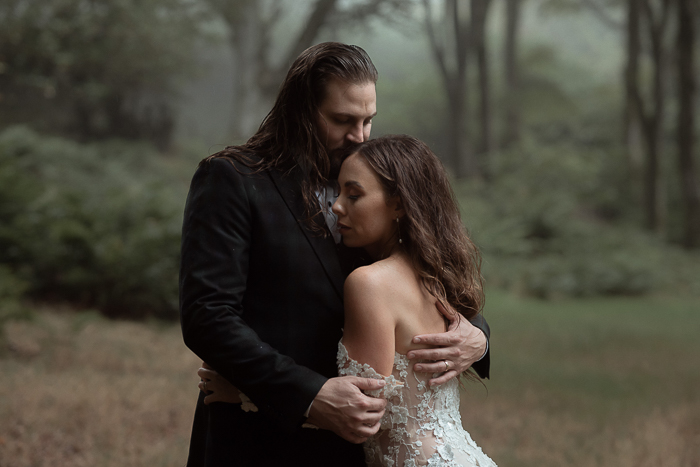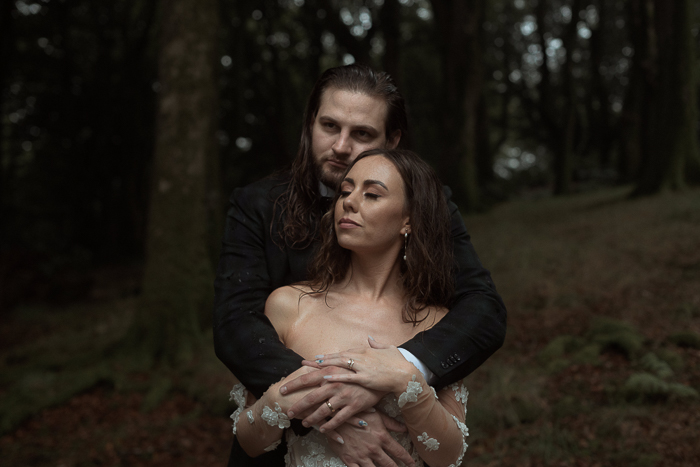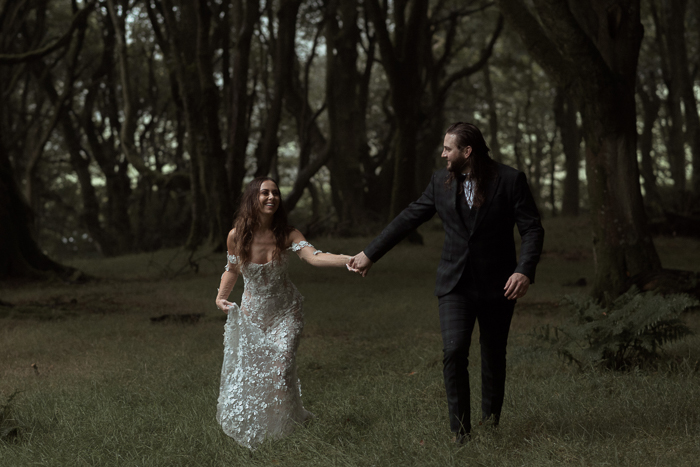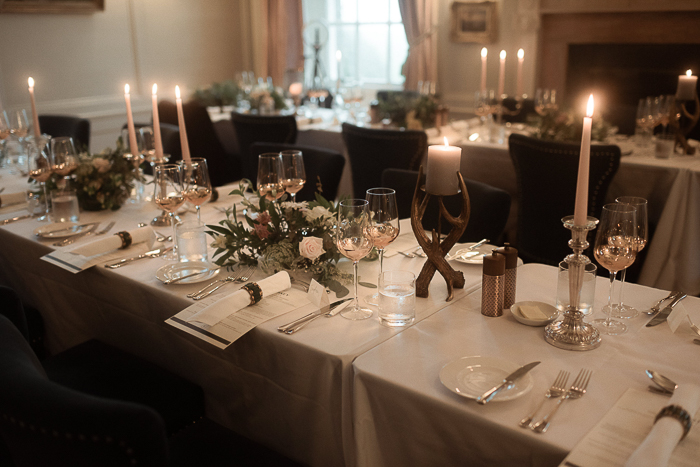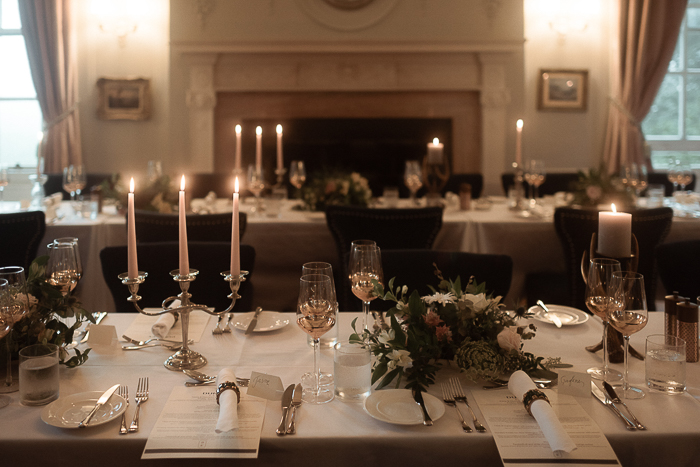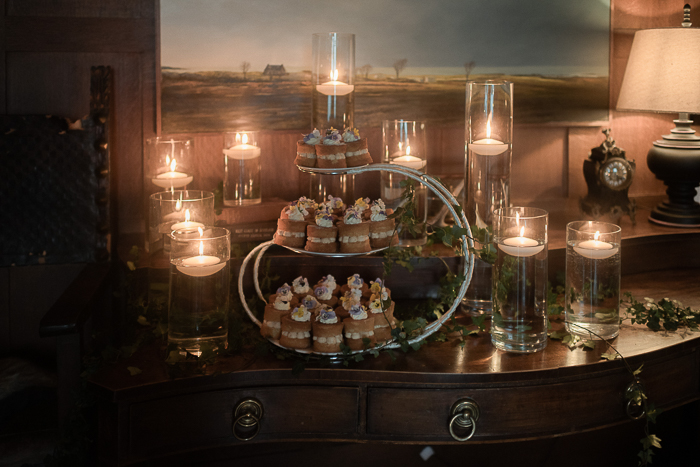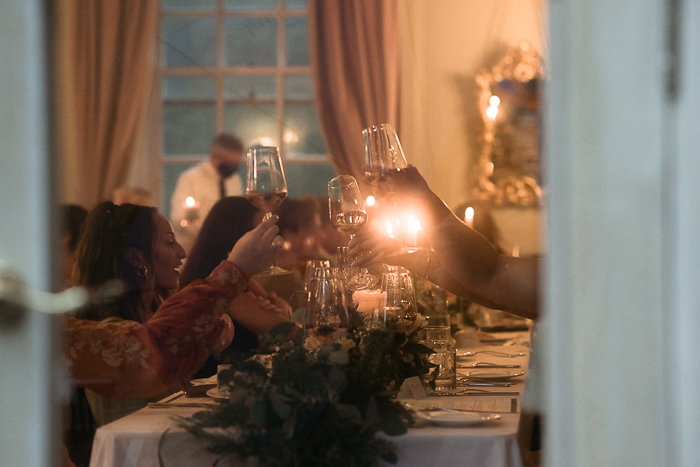 Epic Firework Show To End Their Magical Day
The fireworks were a very special moment for us. We brought everyone outside to do sparklers without telling them there was an actual fireworks show, so everyone was looking at us and waving their sparklers when the fireworks actually started going off. Everyone started cheering, and a couple of people even cried. The look on everyone's faces was priceless, and it really just made us so happy that we were able to share such an incredible moment with our closest friends and family.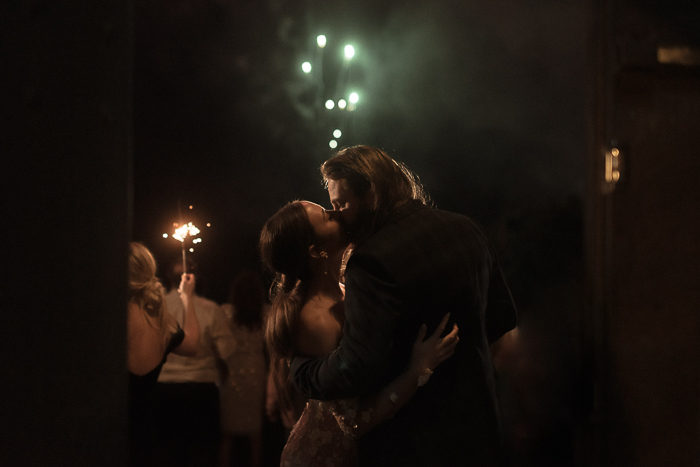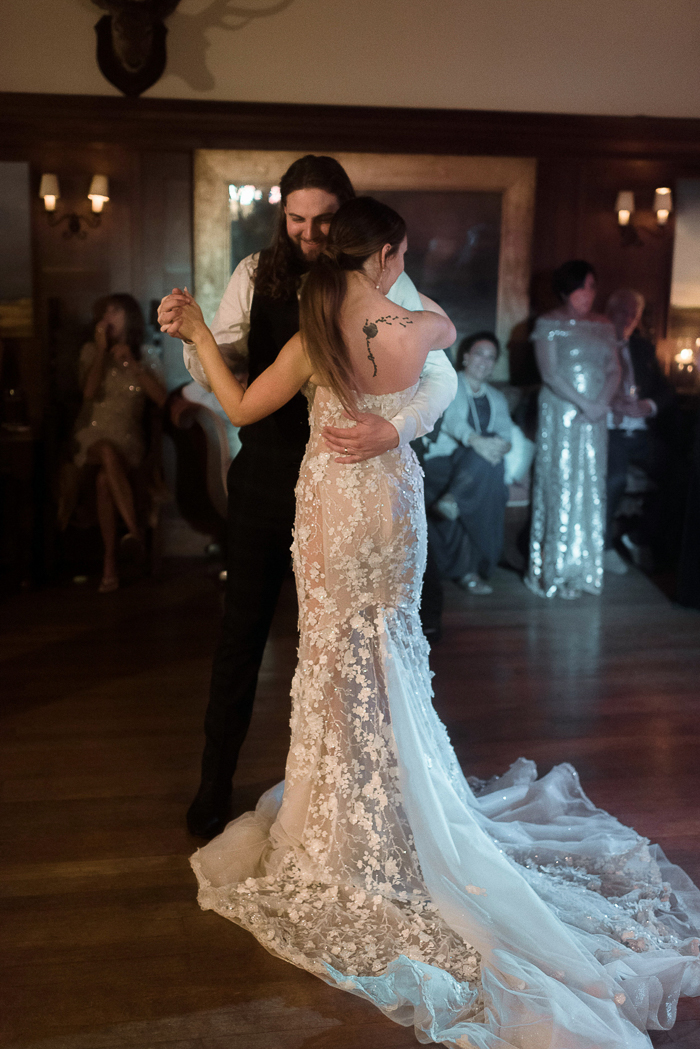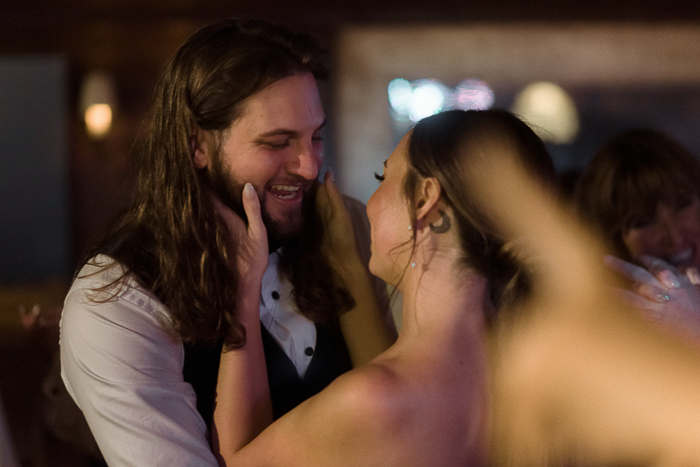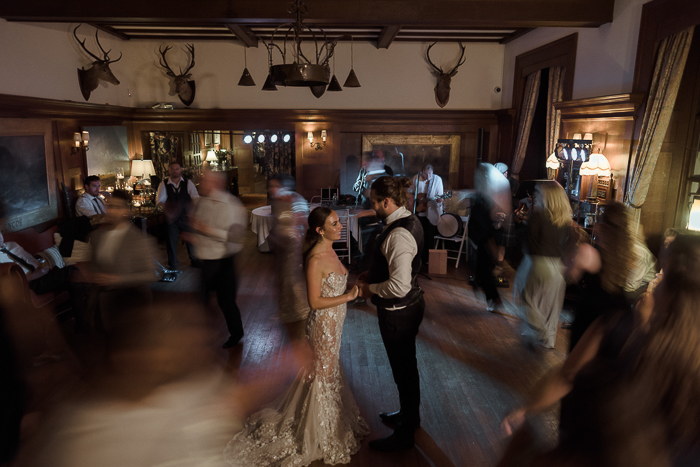 Congratulations to Kiela and Derrick on their Scottish castle wedding at Dunskey Estate. To know more about this vast estate, check out their profile of the world's best wedding venues in our directory. And a special shout out to Junebug members The Caryls for capturing and sharing this magical big day with us. Check out more of their work in our directory of wedding photographers from around the world!