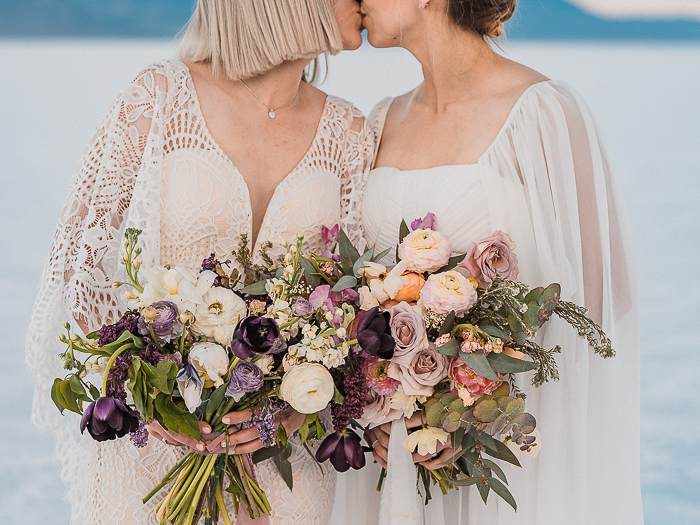 If there is one thing that 2020 taught us, it's that elopements are far from boring–especially when they take place in an epic location like this Salt Flats elopement inspiration shoot. Junebug member and photographer Heather Anderson Photography knew that she wanted to create something ethereal in one of the most unique destinations in the world and to say she was successful would be an understatement.
The Salt Flats acted as the perfect blank canvas for these faux "I do's." With 300,000 acres of salt-crusted Earth–beautifully lit by the sunset–the affair was as magical as it was otherworldly. And when paired with the stunning boho wedding gowns from Raw + Golden Rentals and the bouquets from Tuesday Floral Co. that beautifully complement one another, we can't help but swoon.
If you're looking for a sign to downsize your special day and trade it for an adventurous elopement, look no further because this one's chalked full with inspiration!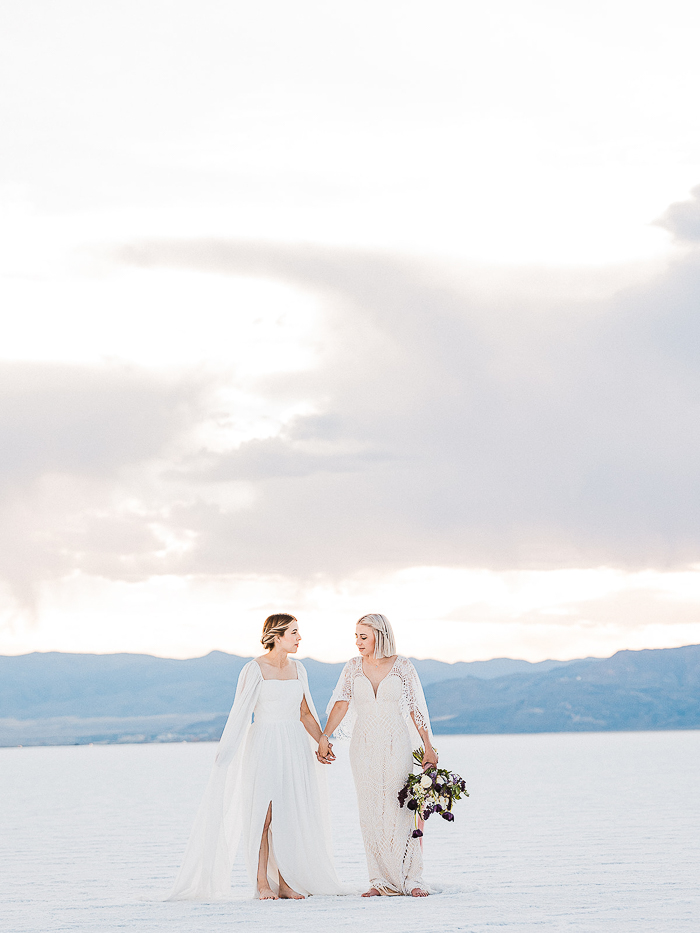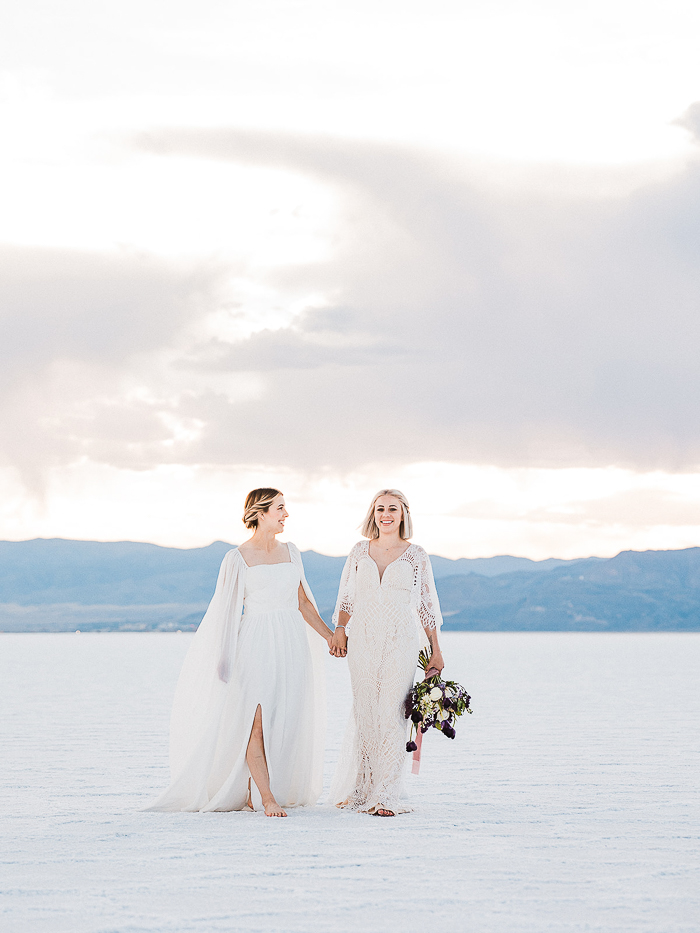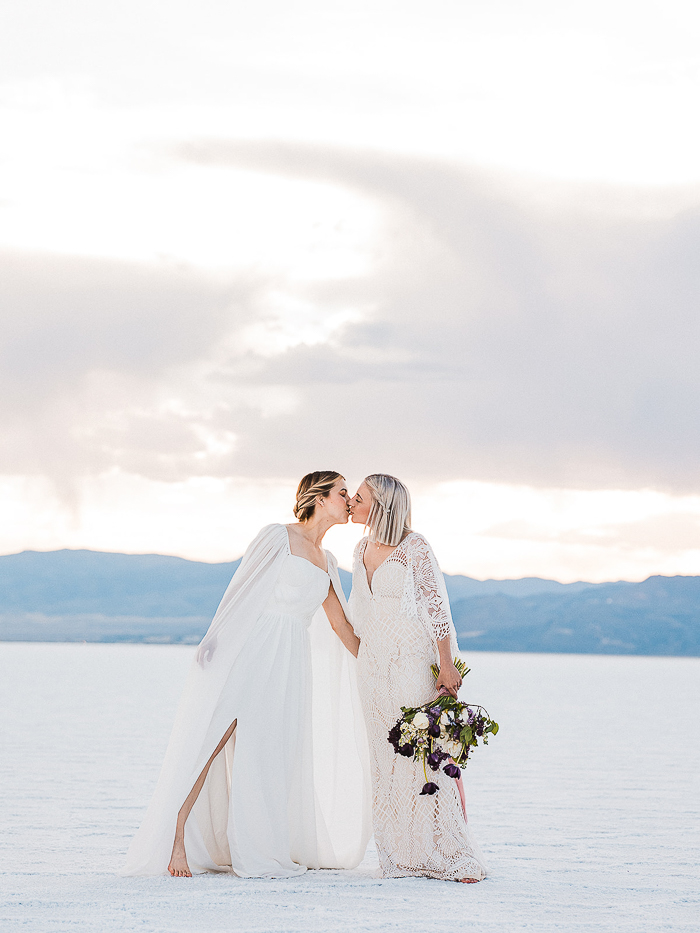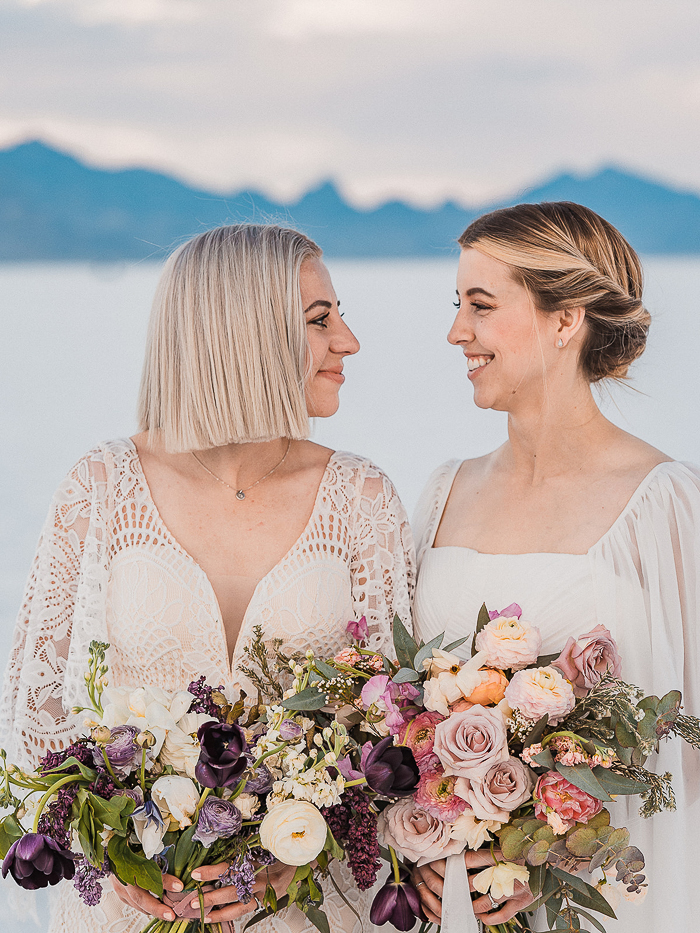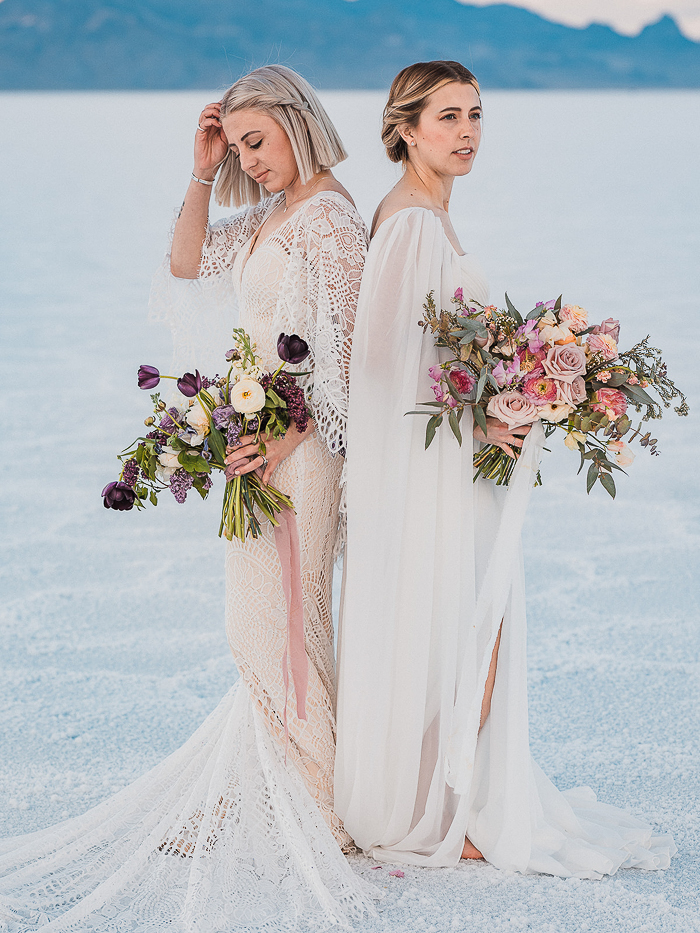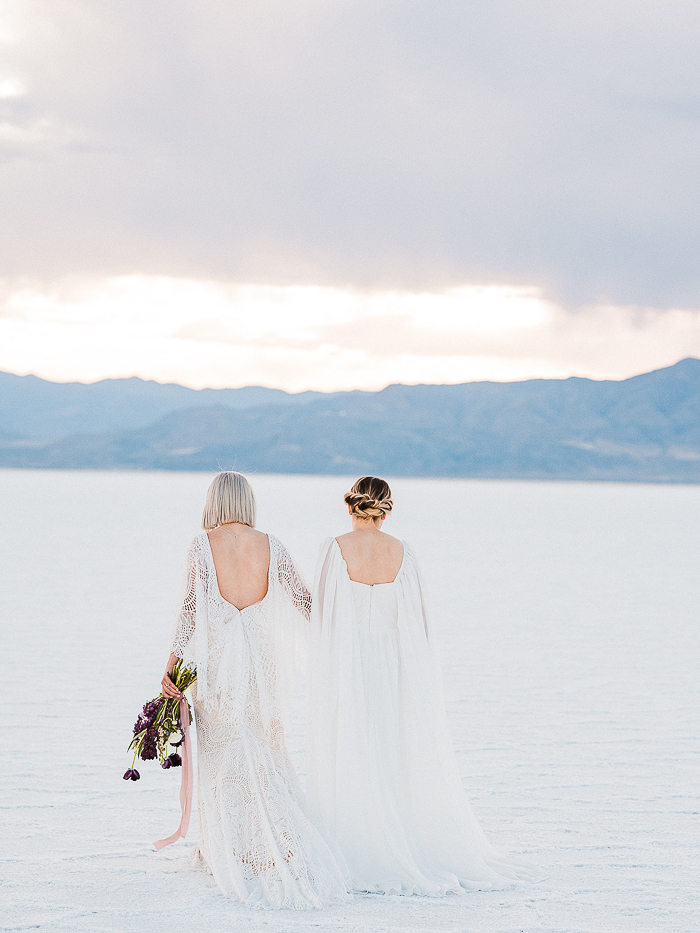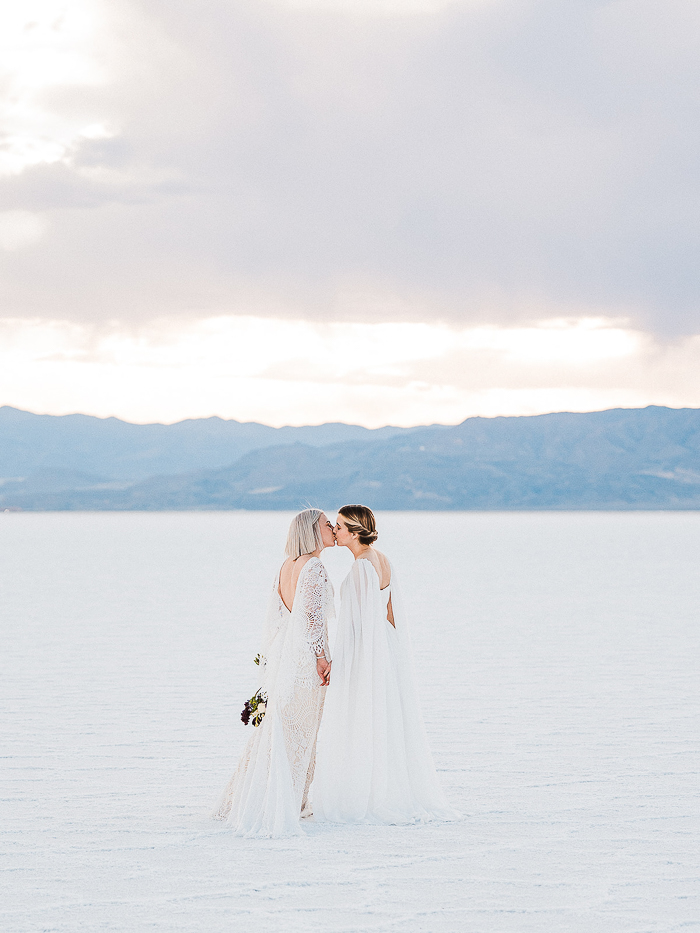 Heather Anderson On The Inspiration For The Shoot
This shoot was inspired by my desire to create something magical at the Salt Flats. I've been wanting to shoot something very ethereal at this location for some time. I also knew I wanted models that were a real couple and had a story of triumph. Their gowns and bouquets also needed to be different in style yet complementary, as many relationships are. We wanted the evening to feel intimate yet playful to show couples that they can elope somewhere unique like the Salt Flats and you don't need to fuss too much with rentals, props, and accessories–you just need love and maybe a little wedding cake!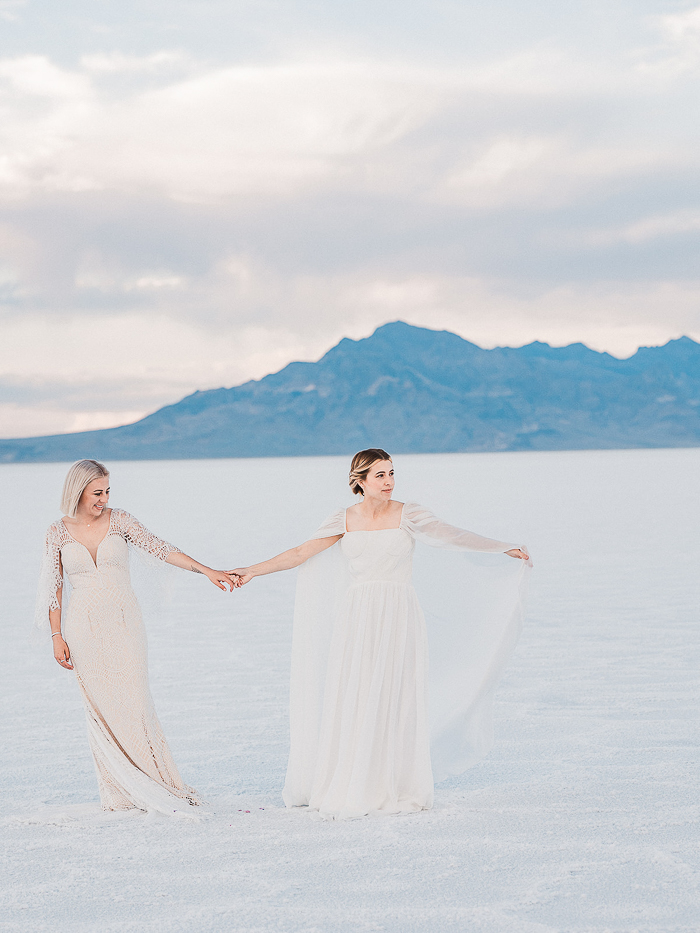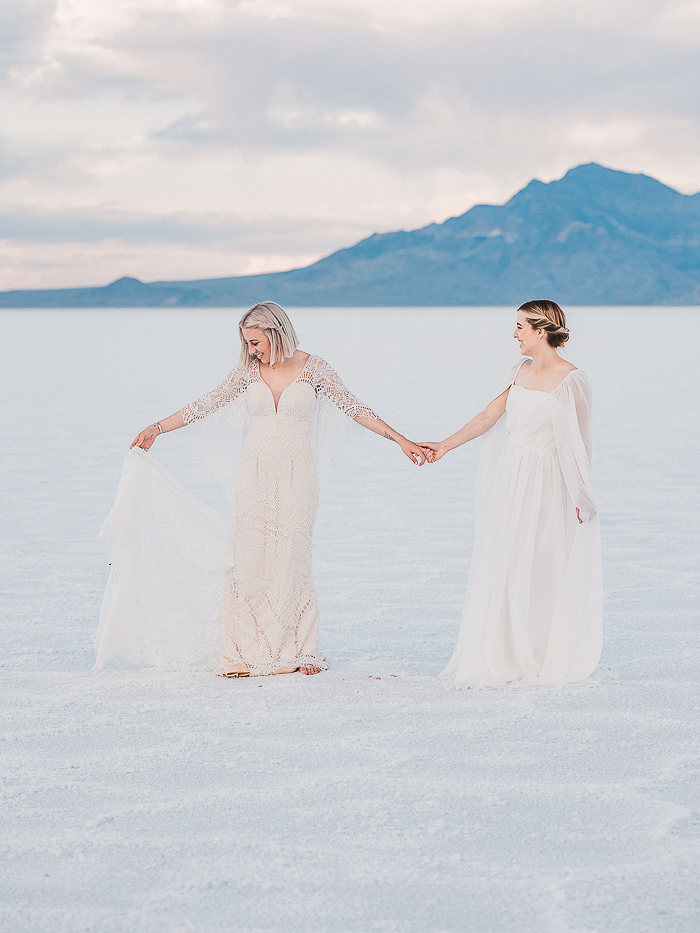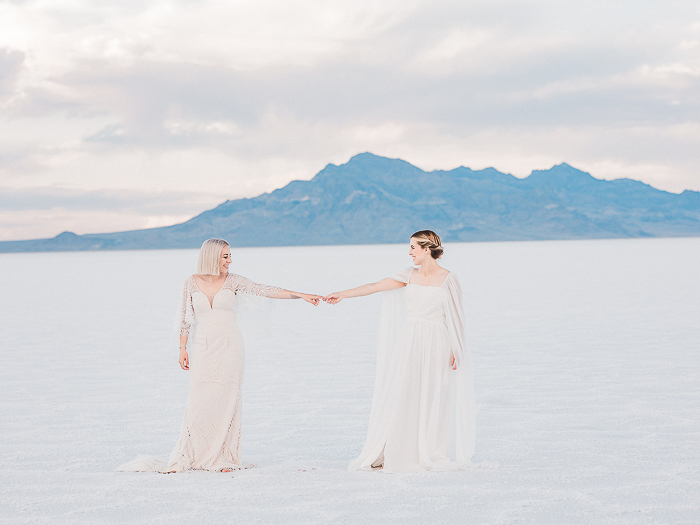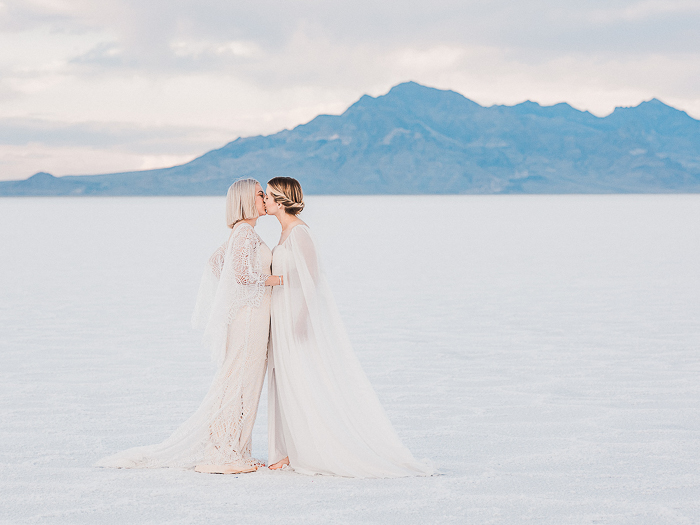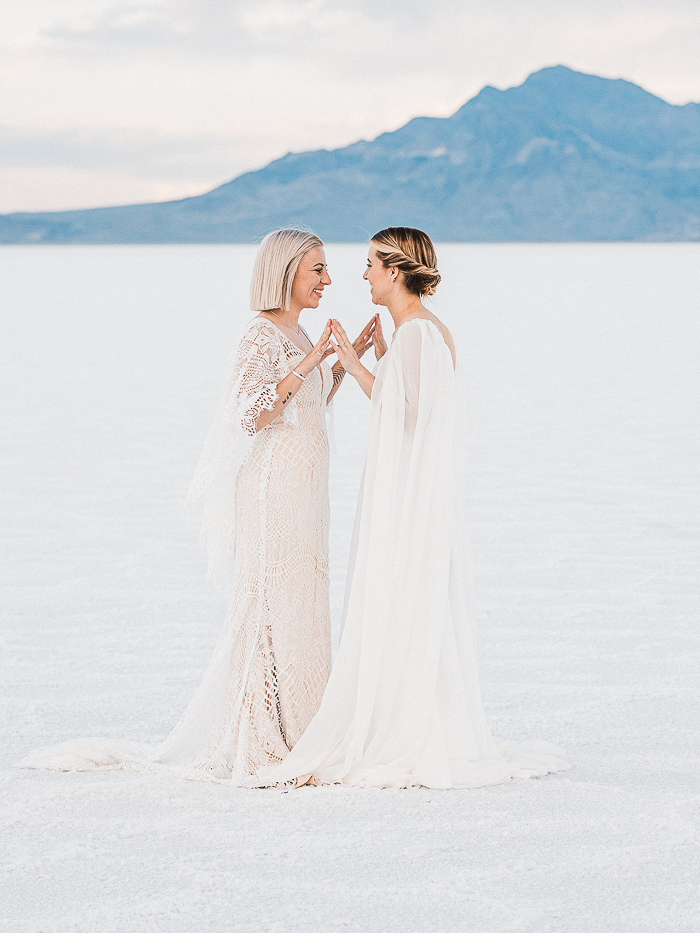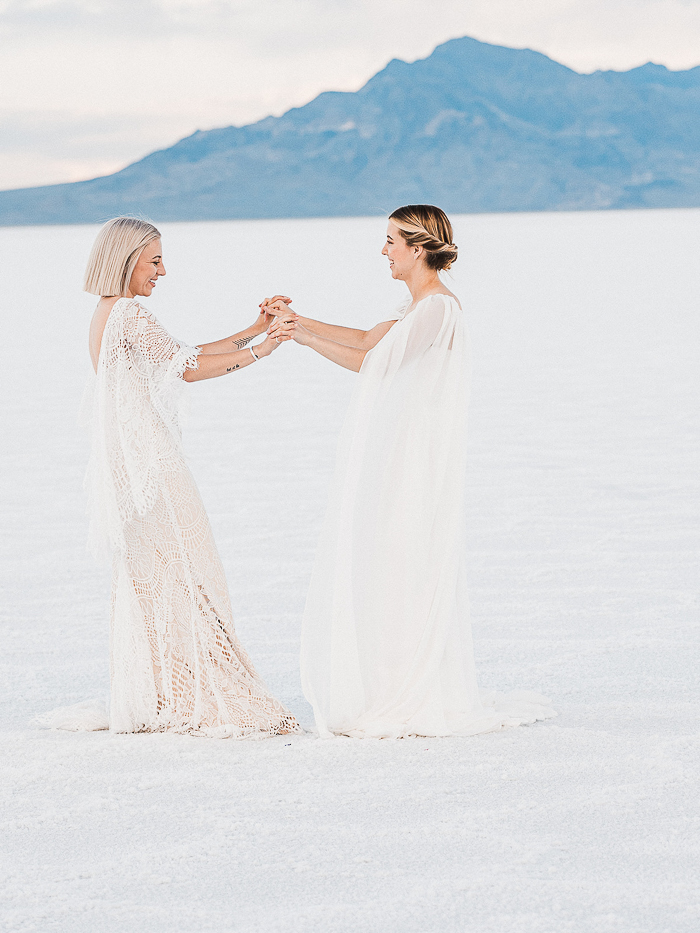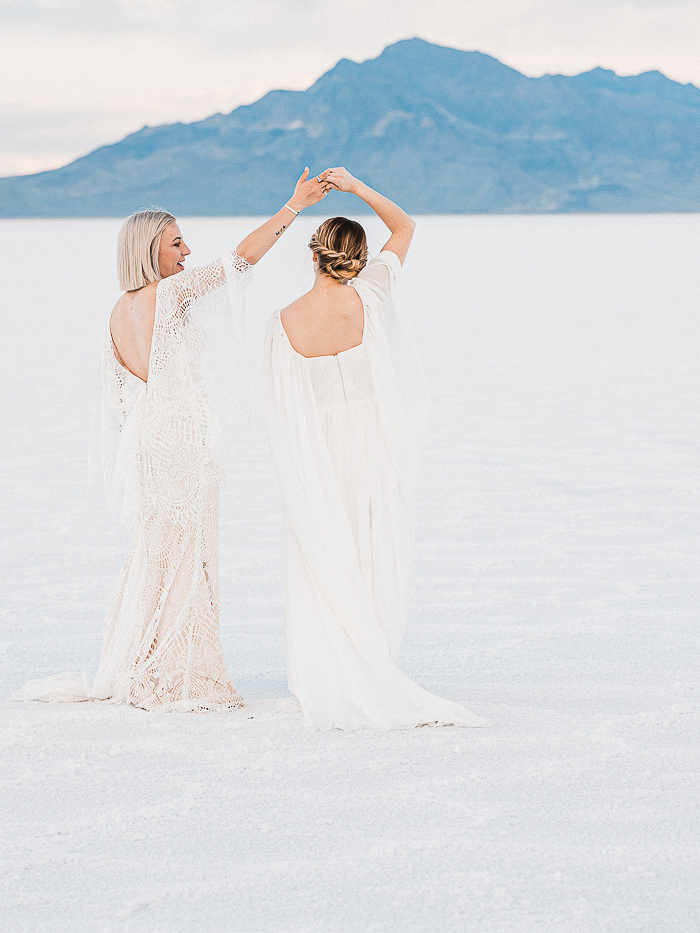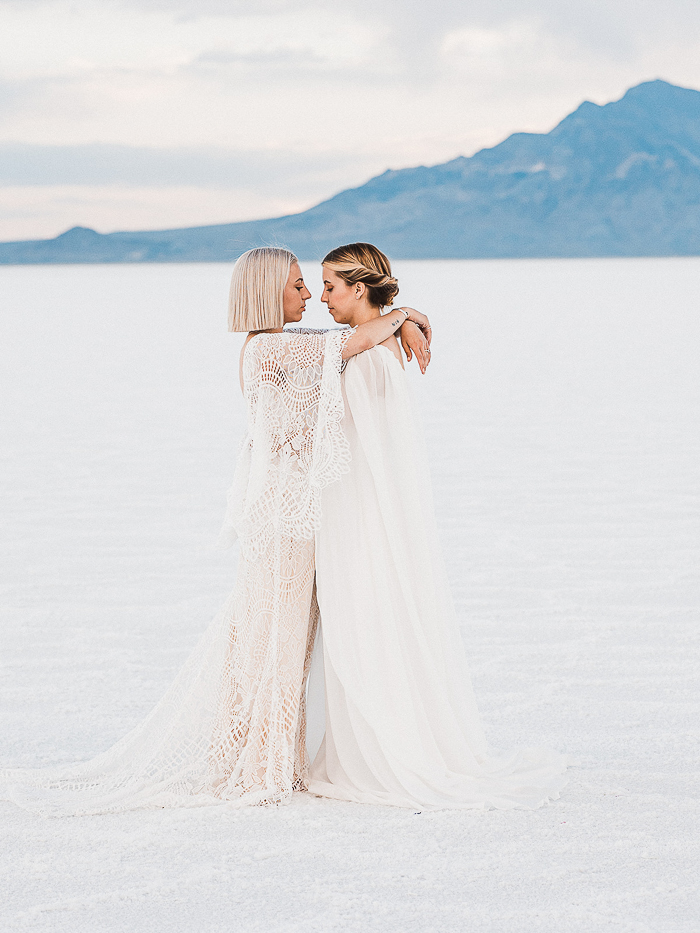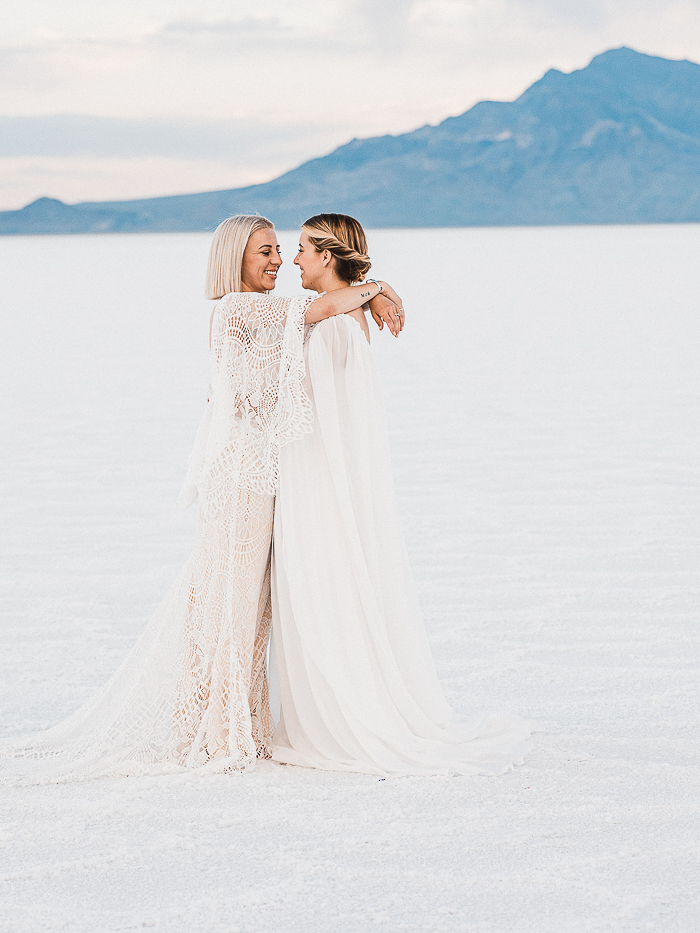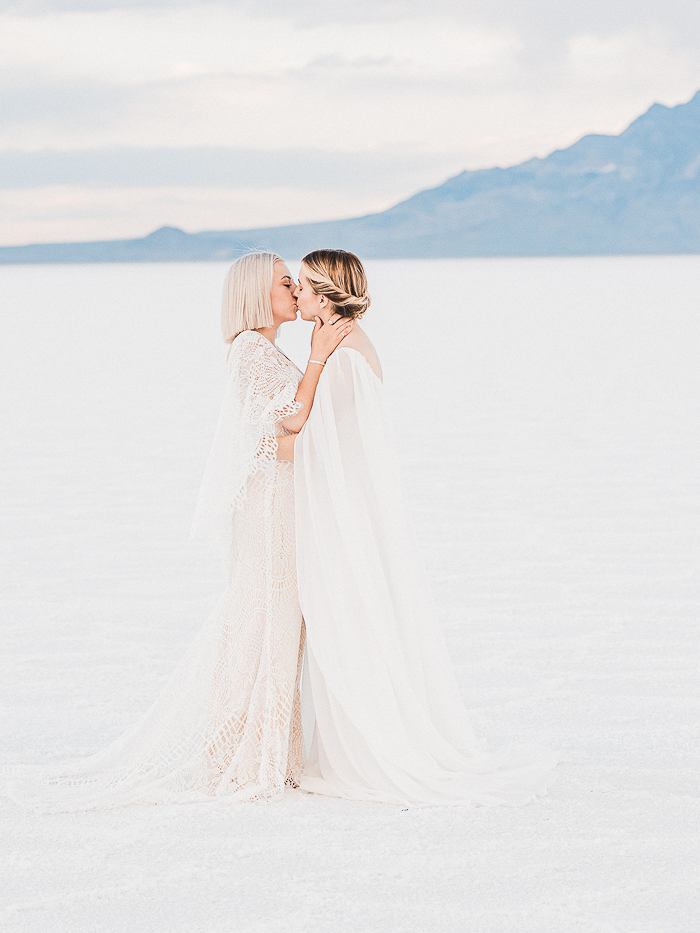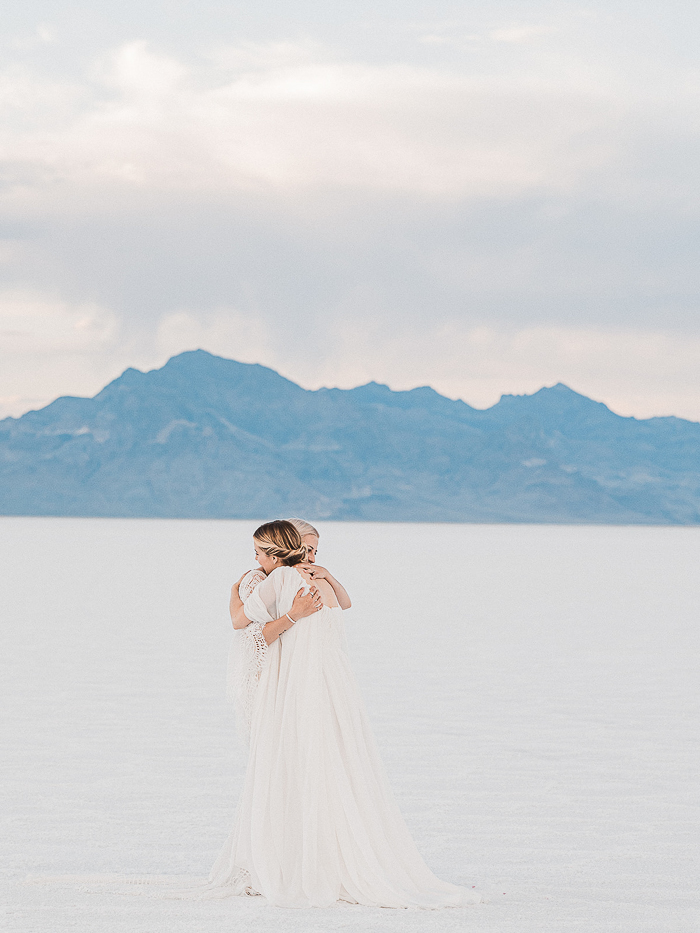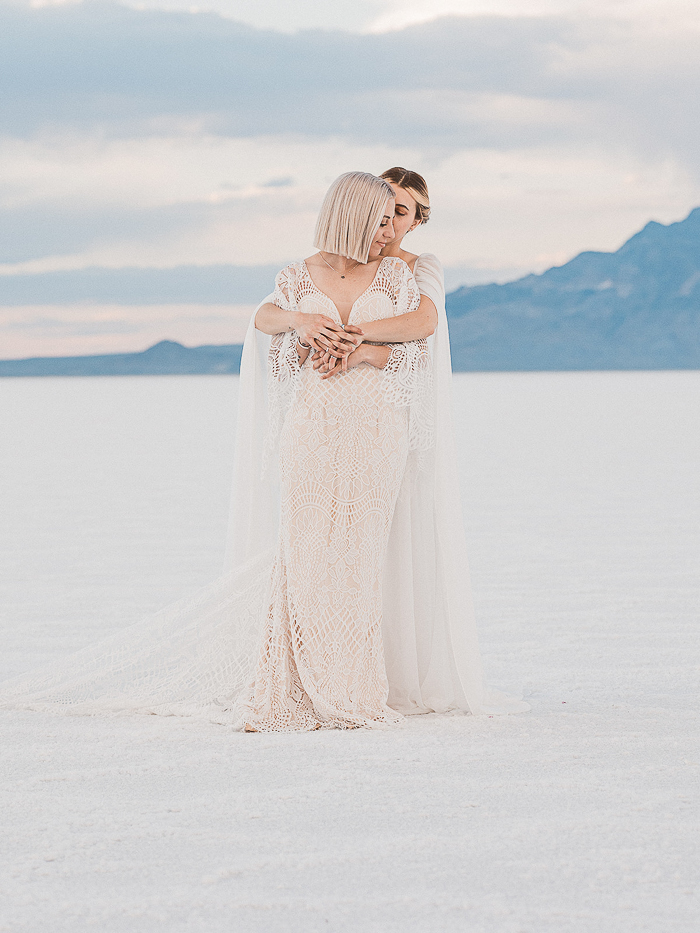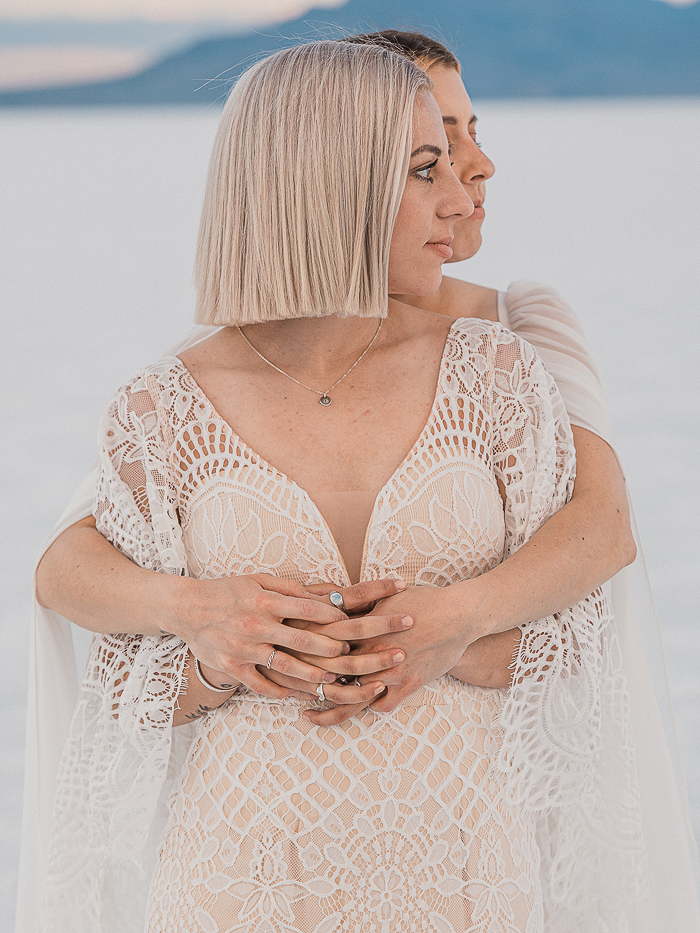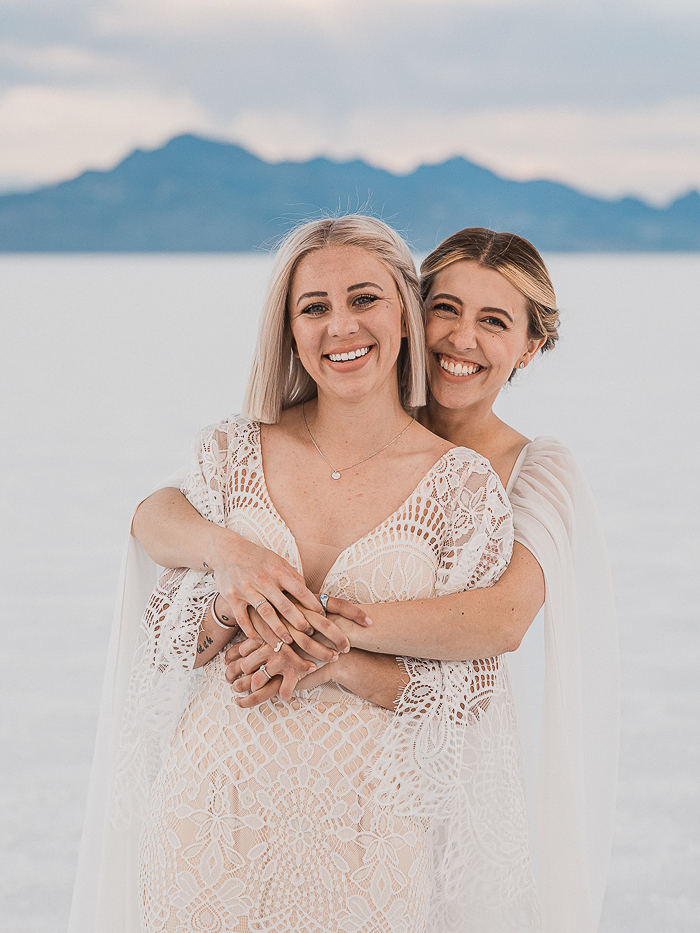 The Real-Life Couple's Love Story
Aimee and I met almost six years ago on an app–classic! When we first met, I felt so comfortable talking to her. She has this way of making people feel so calm when they are around her. Aimee always said that she knew she was going to marry me on our first date and I just thought she was way too good for me. But it worked out. We have been through so much together. Coming out, leaving our religion, new jobs, buying a home, truly just growing into ourselves and identifying who we are individually on top of who we are as a couple. We are both so proud of how far we have come and how much we have grown through our relationship.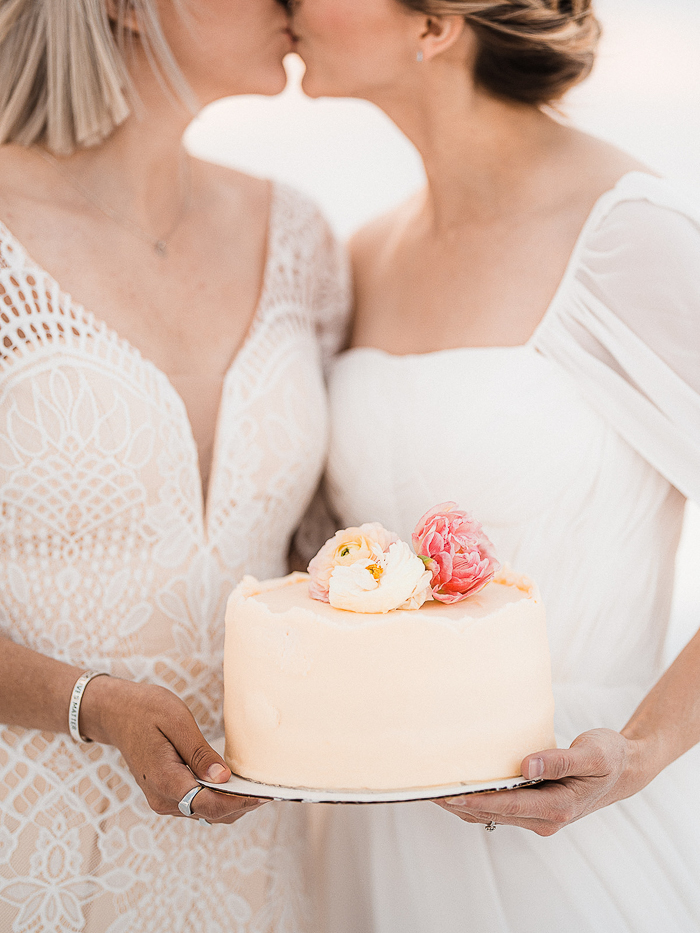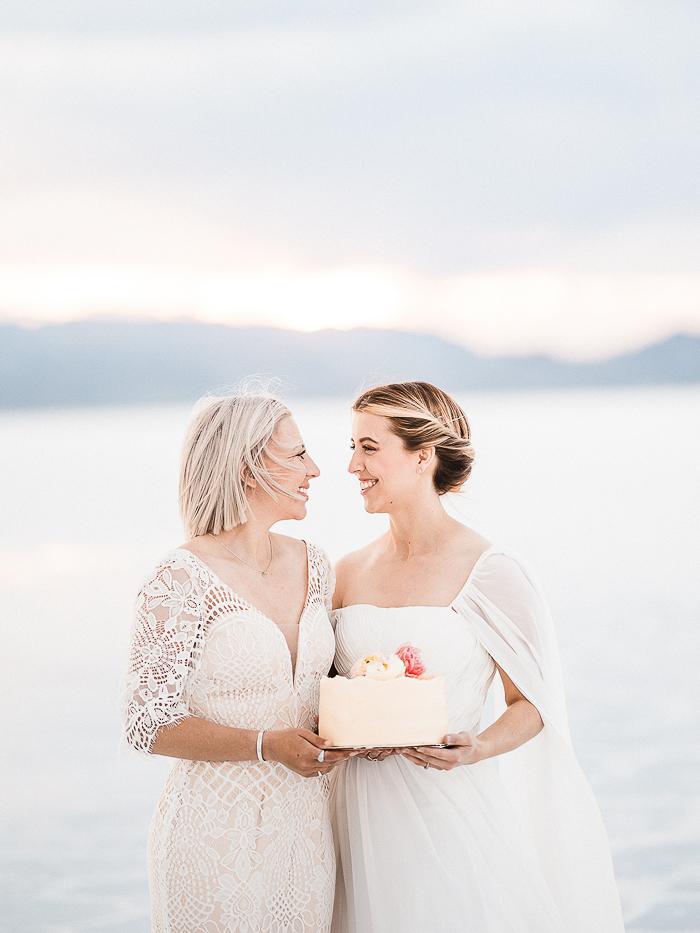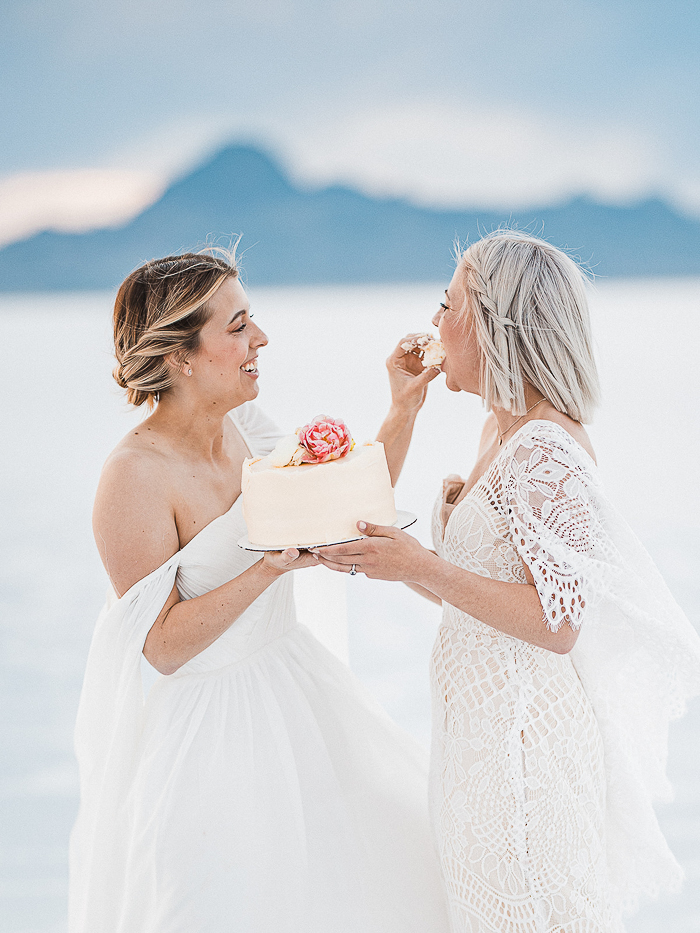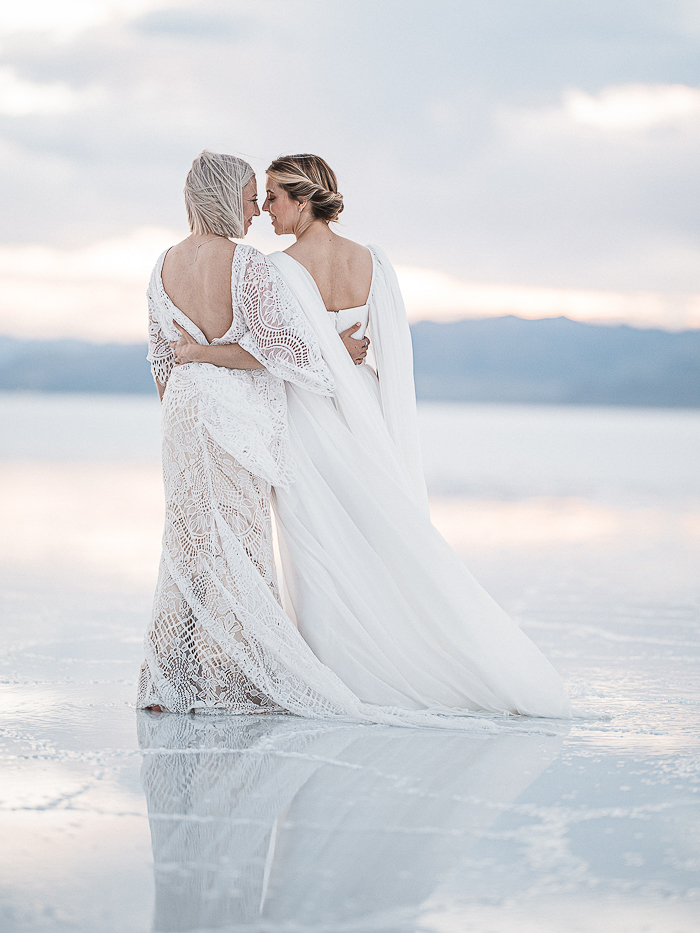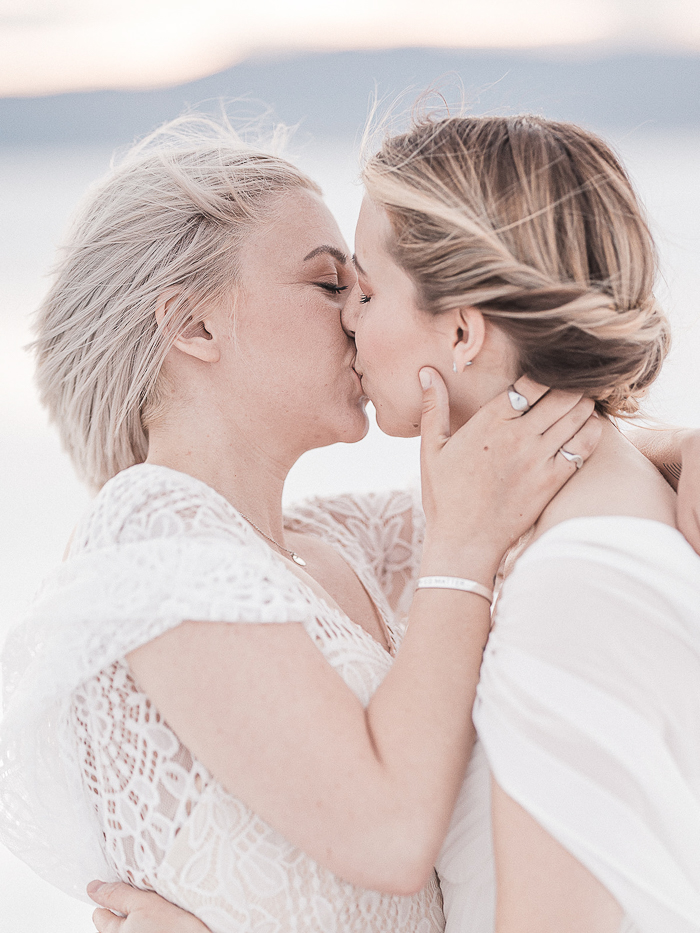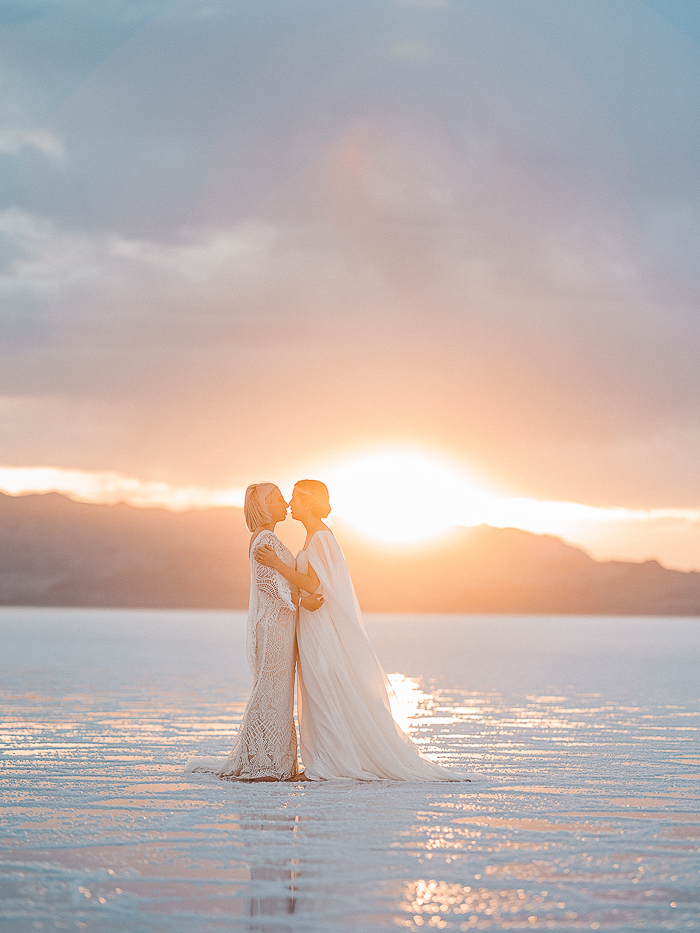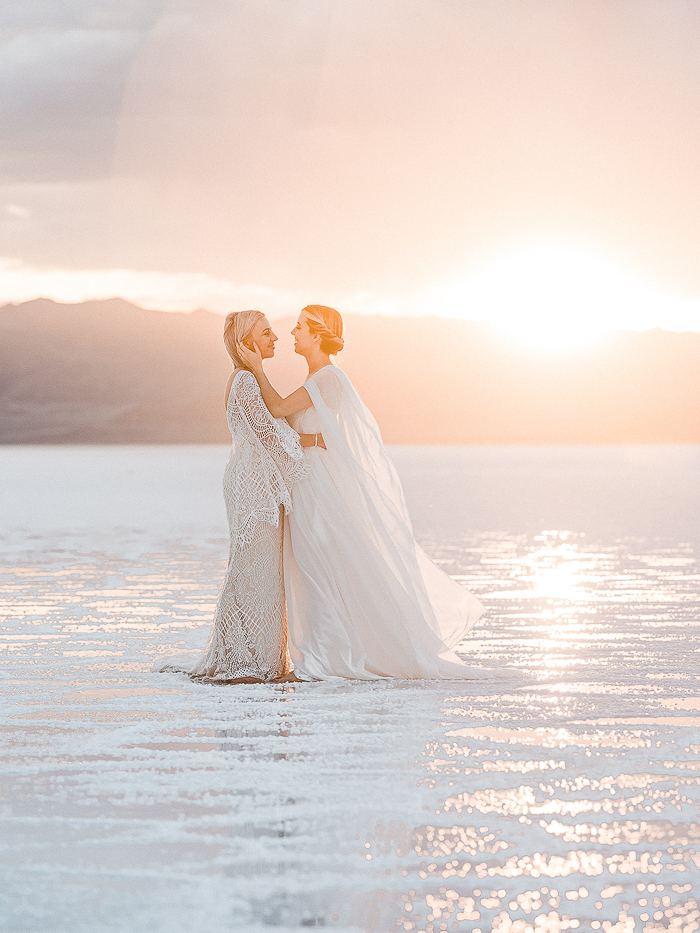 Thank you again to Junebug member Heather Anderson Photography for sharing this Salt Flats elopement inspiration shoot with us. To see more of Heather's work, be sure to check out her directory of wedding photographers from around the world. And don't forget to check out this elopement planning checklist to help you plan your own special intimate "I do's!"