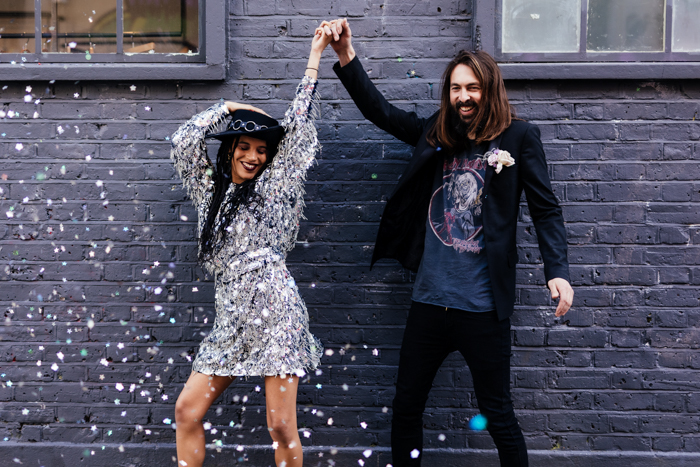 Finding wedding inspiration can come from anywhere and any era. Wedding planner Rock The Dancefloor put together an absolutely rad rock n roll elopement inspiration that celebrates everything about 90s grunge. This team also focused on the smaller details to add to the rocker vibes—elopement announcements from Sundown Paper, matching koozies, and unique florals from Bud Flora. Plus, with bold wedding day fashion and the street art in London as their backdrop, this elopement proves an elopement can be unique, fun, and stylish.
Speaking of style, let's talk about their wedding day fashion. The bride wore a silver sequin mini dress paired with a black hat, a dark red lip, and chunky black boots. Meanwhile, the groom paired an Iron Maiden shirt with a black blazer, silver toe boots, and black skinny jeans. Throw on a rock n roll record and keep scrolling to see photos captured by Kirsty Mackenzie Photography.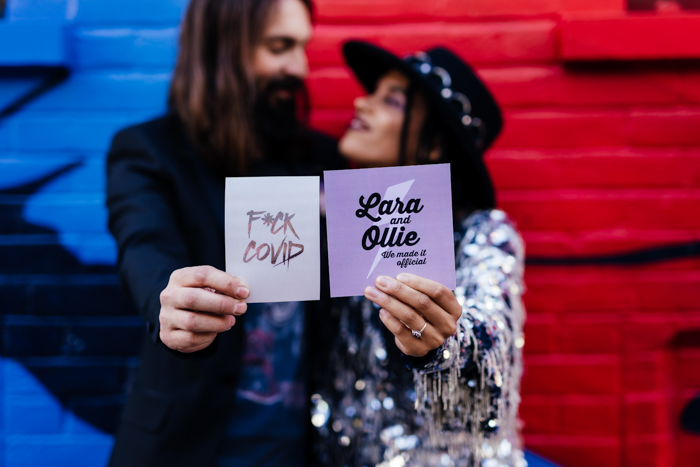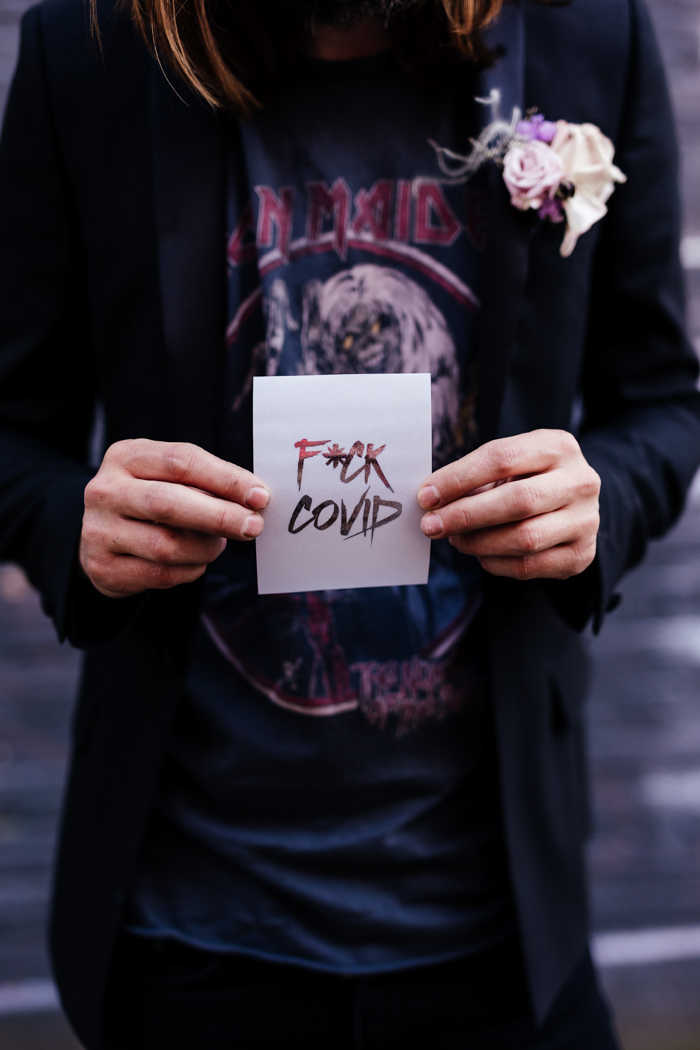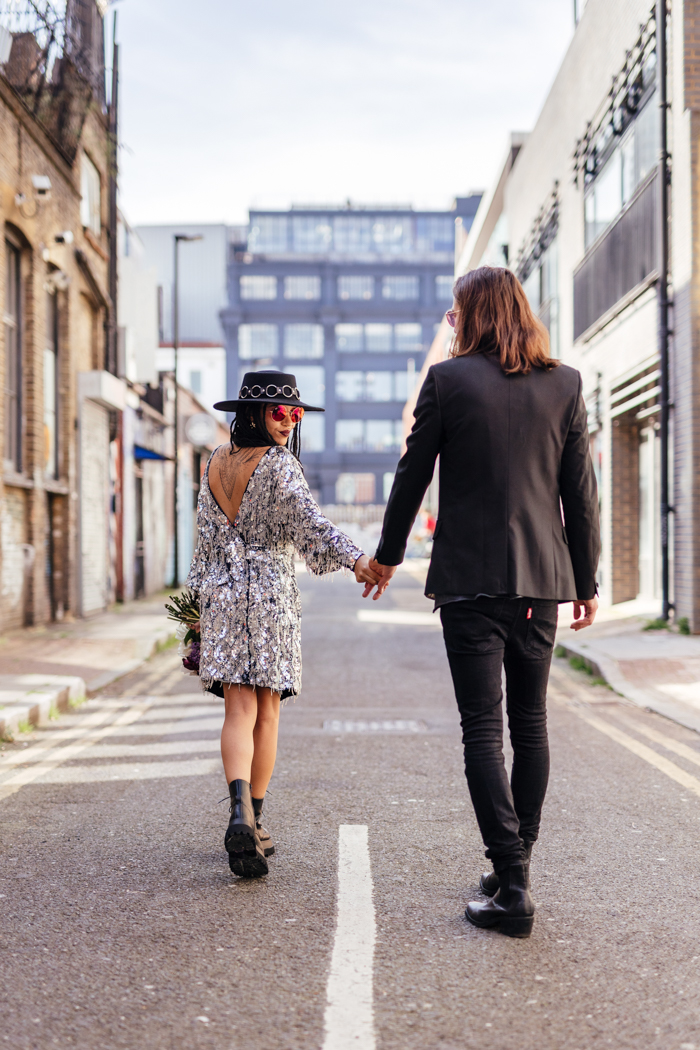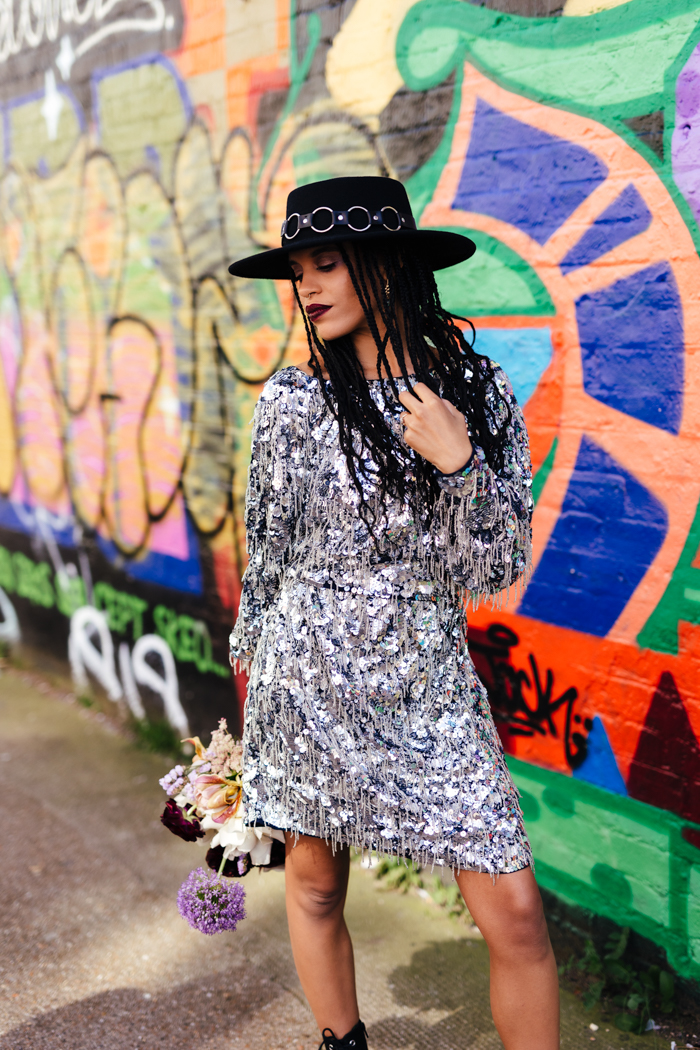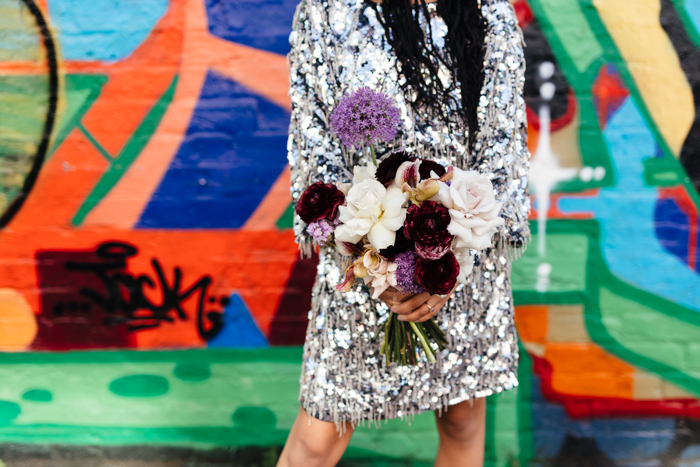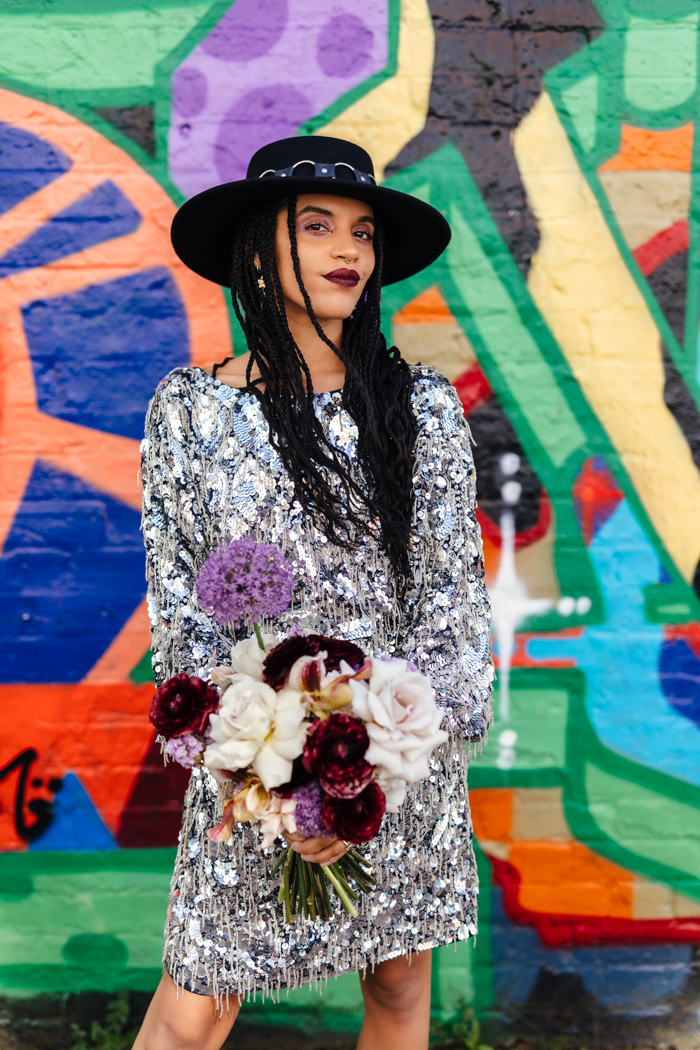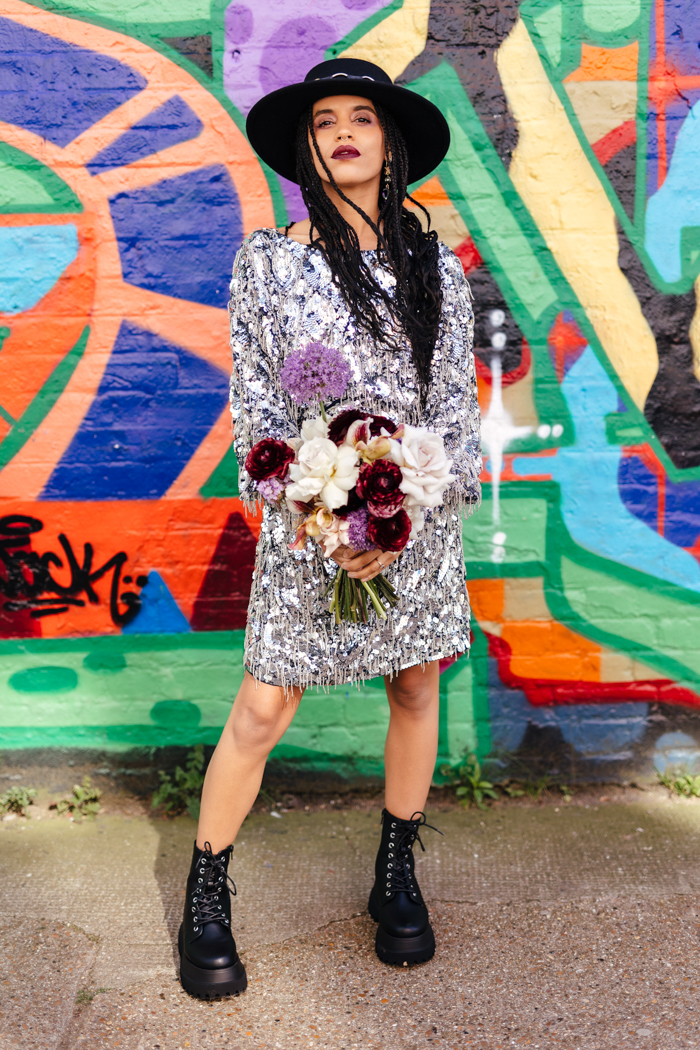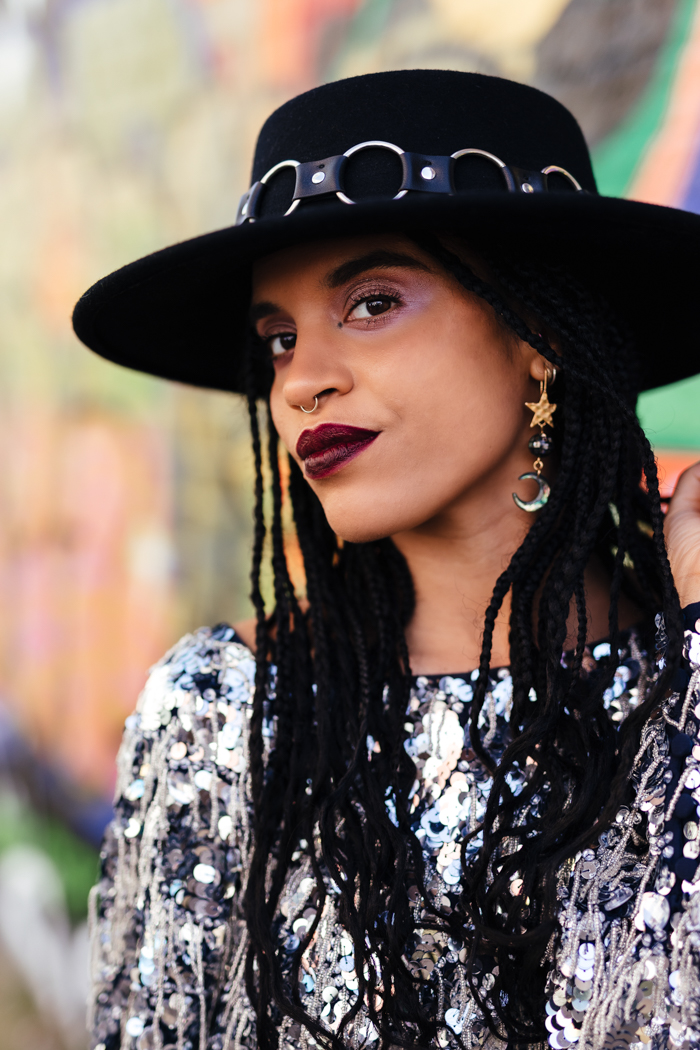 Shop similar black hats: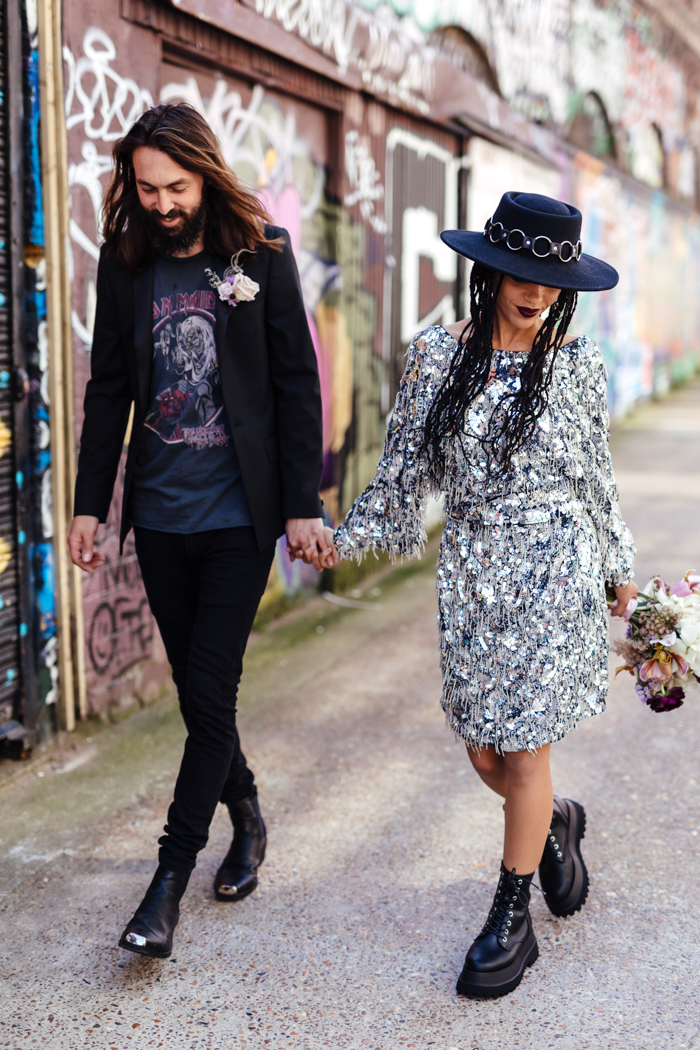 Shop similar sequin dresses:





Recommended reading: Love the idea of ditching a white dress? Check out these non-white wedding dress ideas.





Recommended reading: Check out these unique groom styles for more groom fashion inspiration.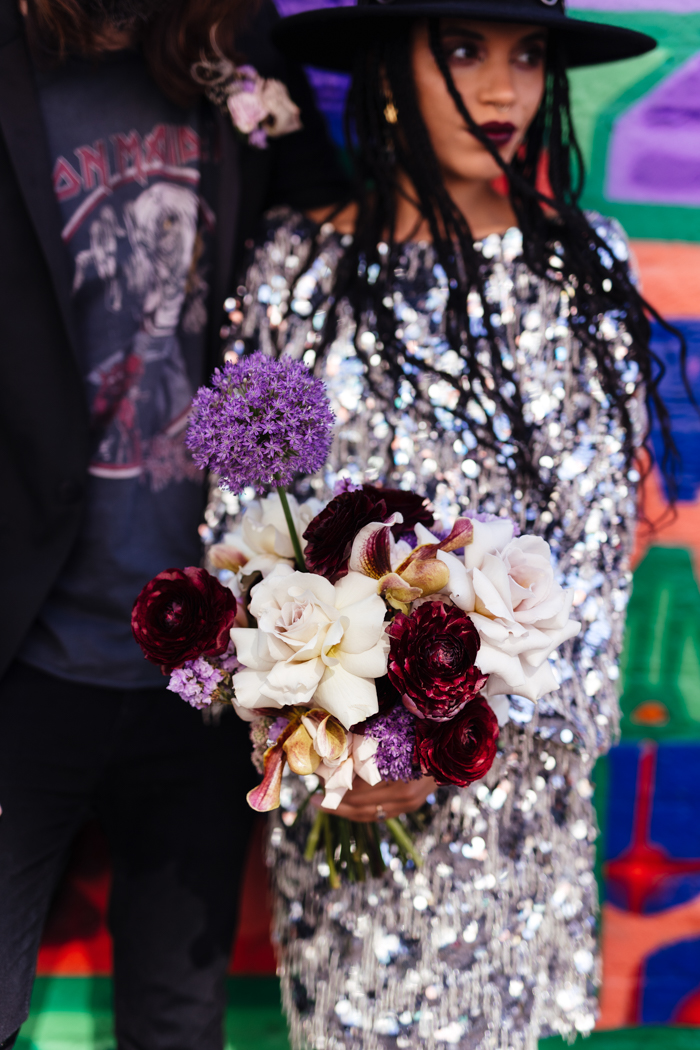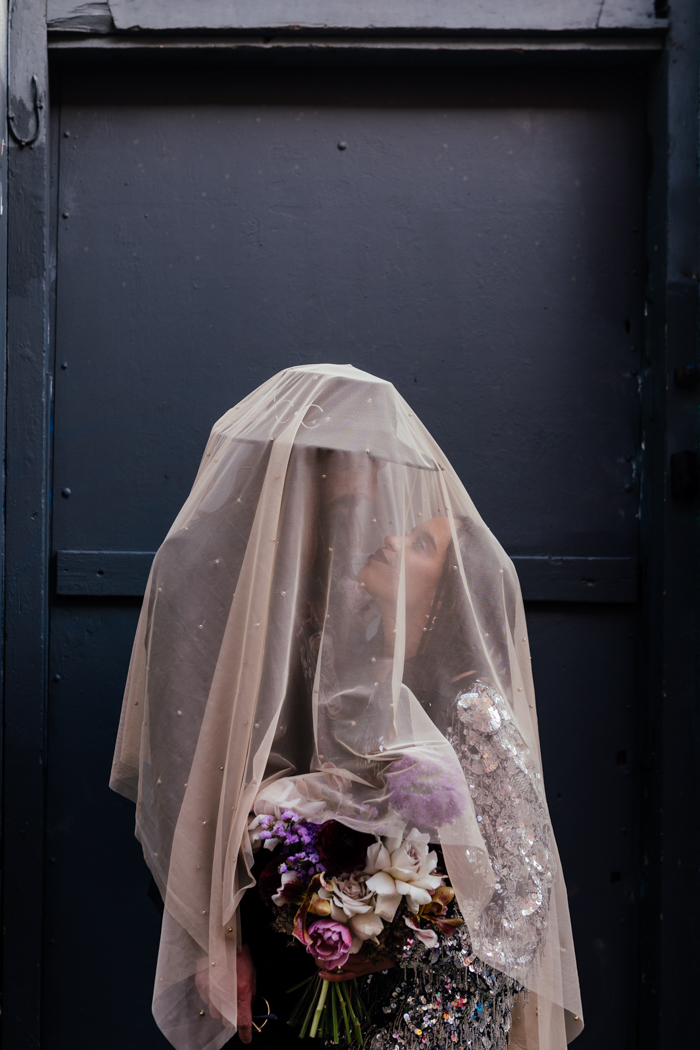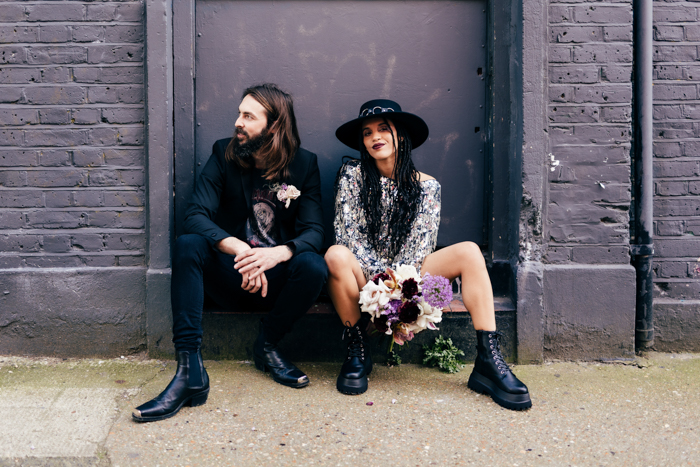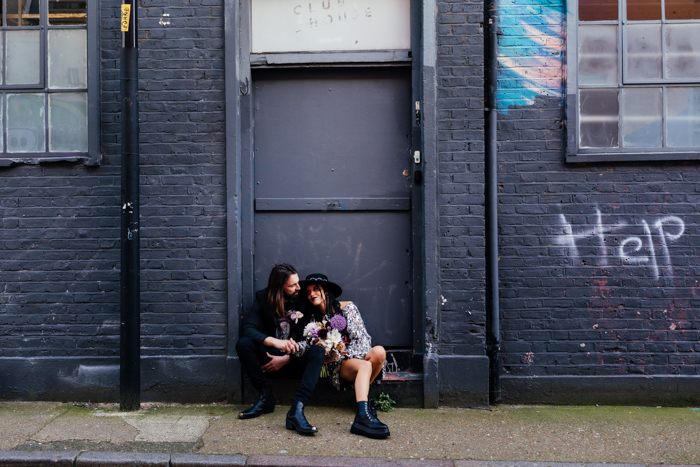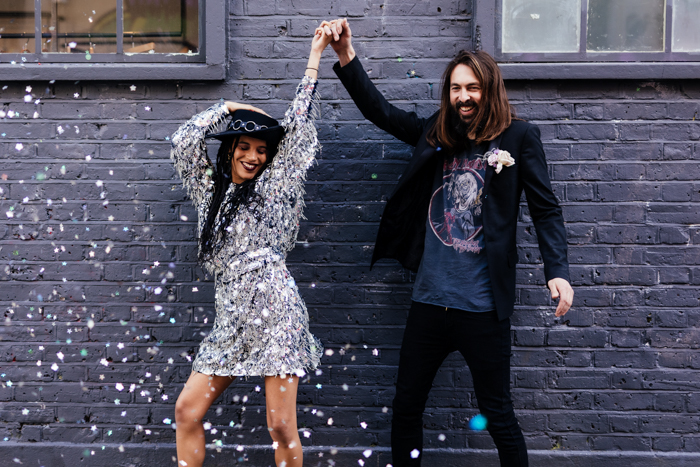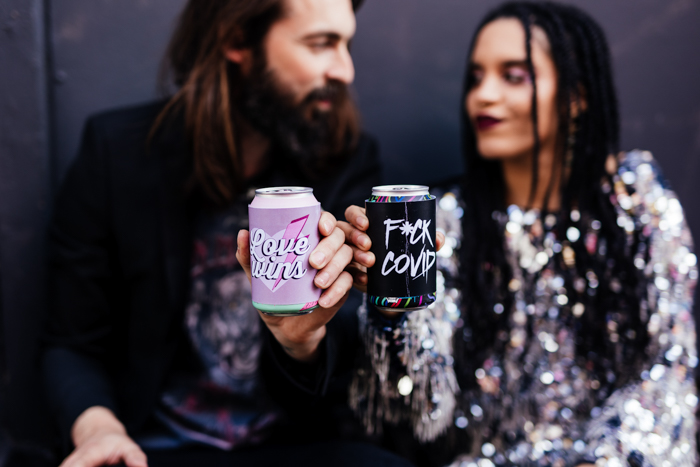 Congratulations to Kirsty Mackenzie Photography for capturing and sharing this rock n roll elopement inspiration shoot with us. Looking for a particular era to use as inspiration for your elopement? Check out this 90s wedding inspiration, this 60s wedding inspiration, and this 70s inspired wedding to find the era that speaks to you. Then, get started planning your own unique wedding.