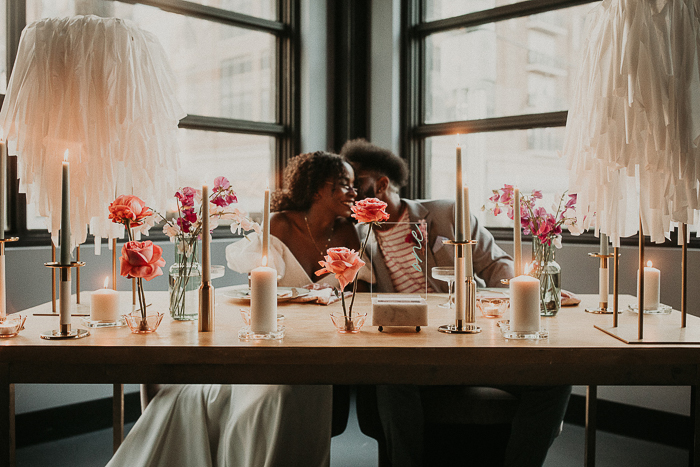 When it comes to the 90s, we think about AOL Instant Messenger, scrunchies, and VHS tapes, right? With that nostalgia in mind, Junebug Member Nikk Nguyen Photo and his talented team created a vibrant and fun 90s wedding inspiration shoot. With colorful, rainbow streamers and clear inflatable chairs, wedding planner XO Moreau Weddings elevated the 90s vibe by adding stunning florals by The Farmer & I Flower Co and minimalistic table decor.
To stay on the 90s trend, the bride rocked a two-piece, puffy, off-the-shoulder gown from Unbridaled while the groom wore a striped t-shirt under a Bonobo's grey suit. Plus, they added narrow, rectangle sunglasses to complete their ensembles. Trust us when we say that you'll want to grab your Walkman and Pop Rocks for this one.
The Photographer's 90s Wedding Inspiration
With this 90s wedding inspiration shoot at The Riley Building, we wanted to create a chic and modern throwback to a classic decade. It was unlike anything I've ever seen before. The vendors went all out with a playful 1990s-inspired wedding design. It was really important for the designers to mimic the fashion, colors, and vibe of the 90s. With stunning streamers from Pop & Drop, neon flowers with butterfly accents from The Farmer & I, and the inflatable lounge rentals from Bee Lavish, this 90s wedding inspiration shoot was rad!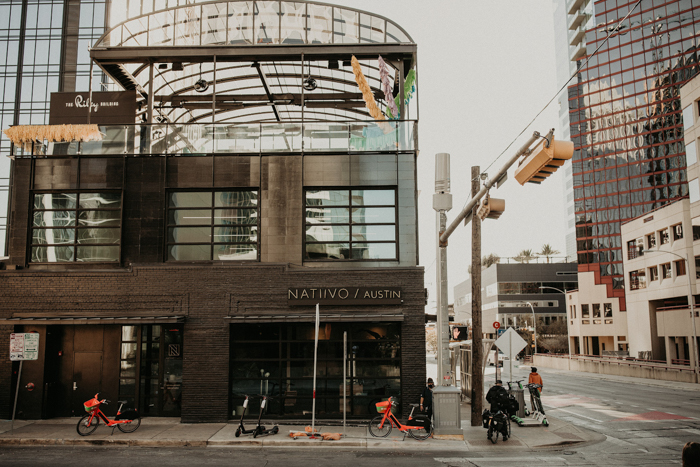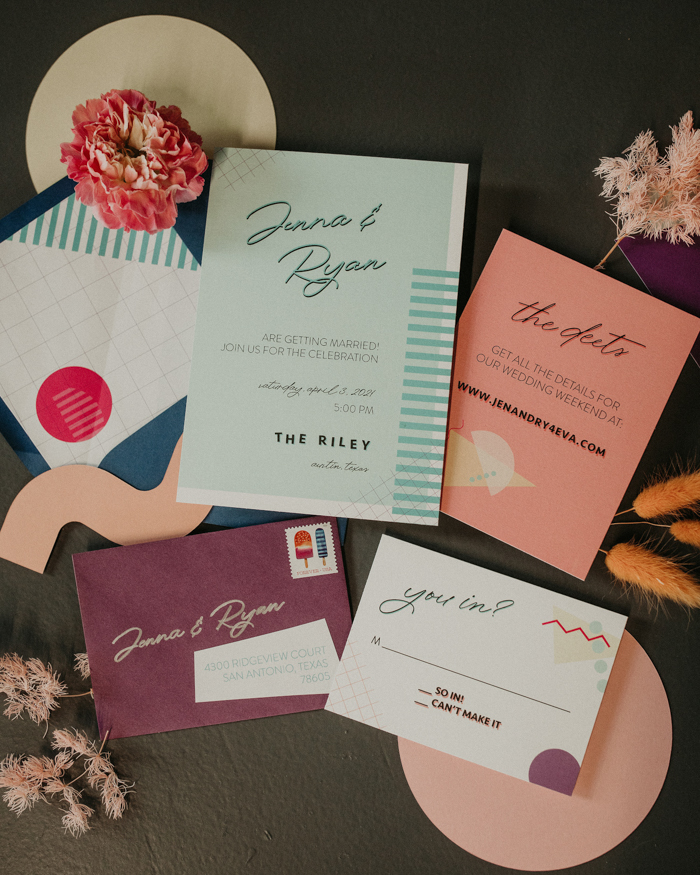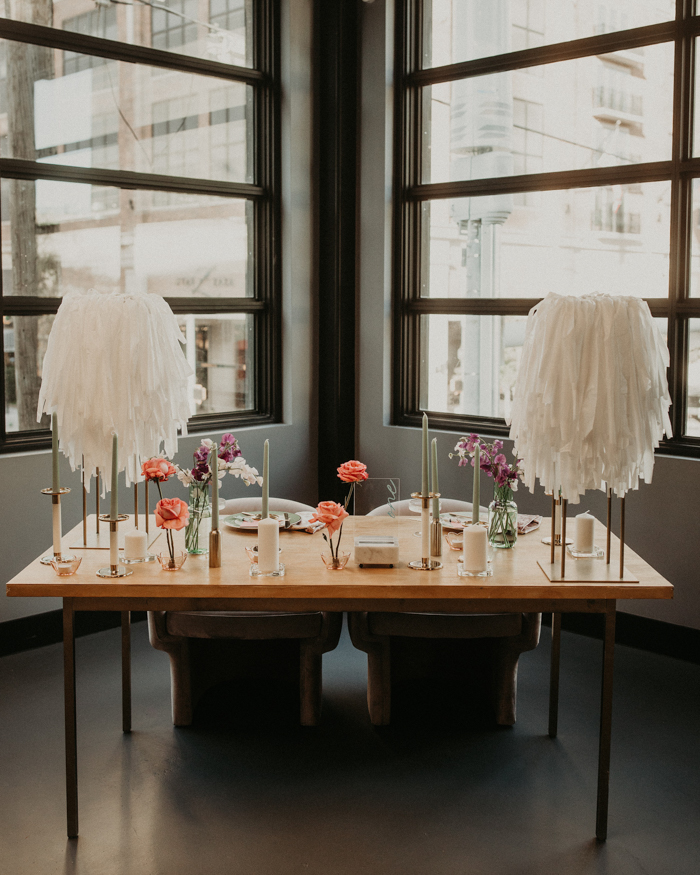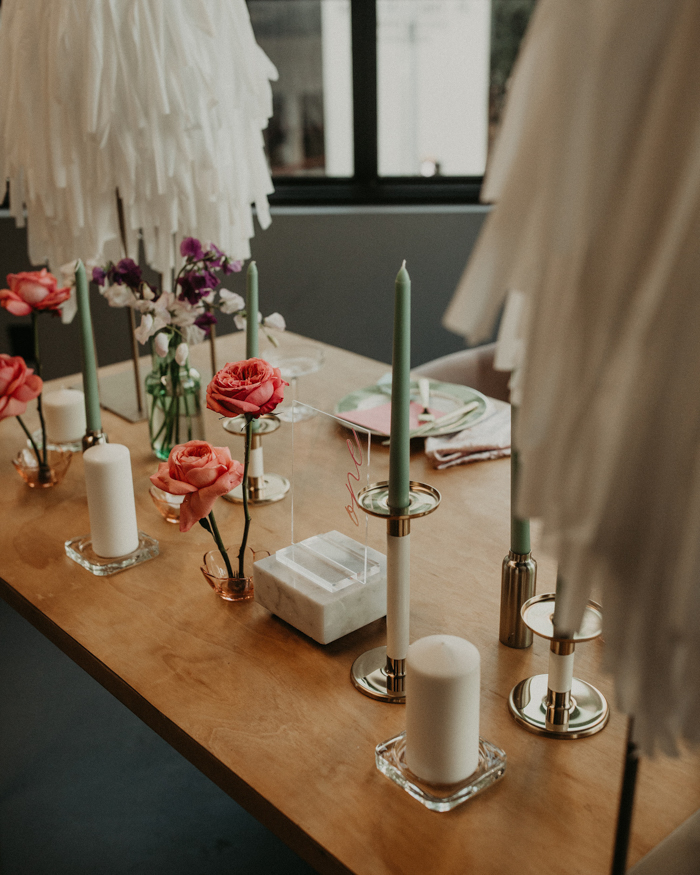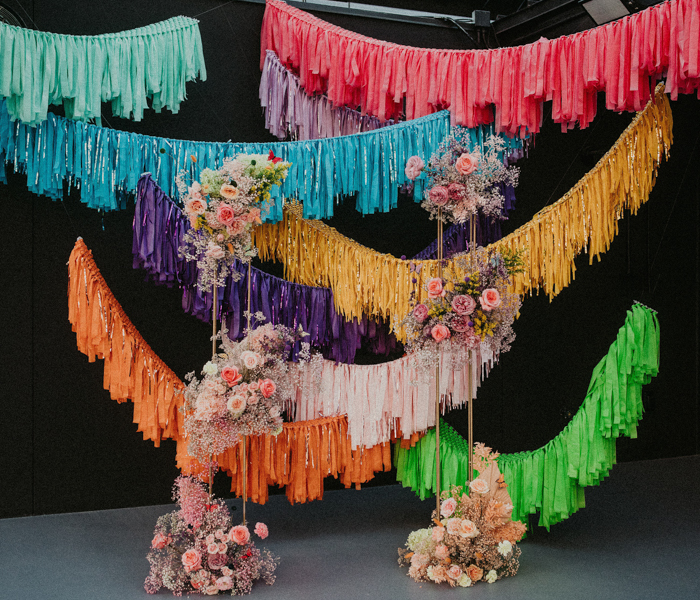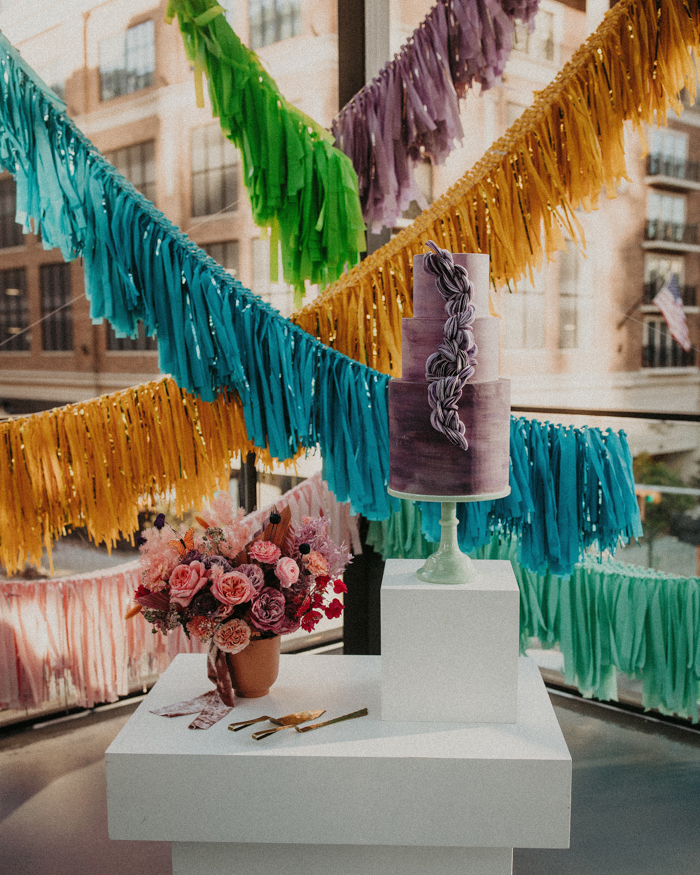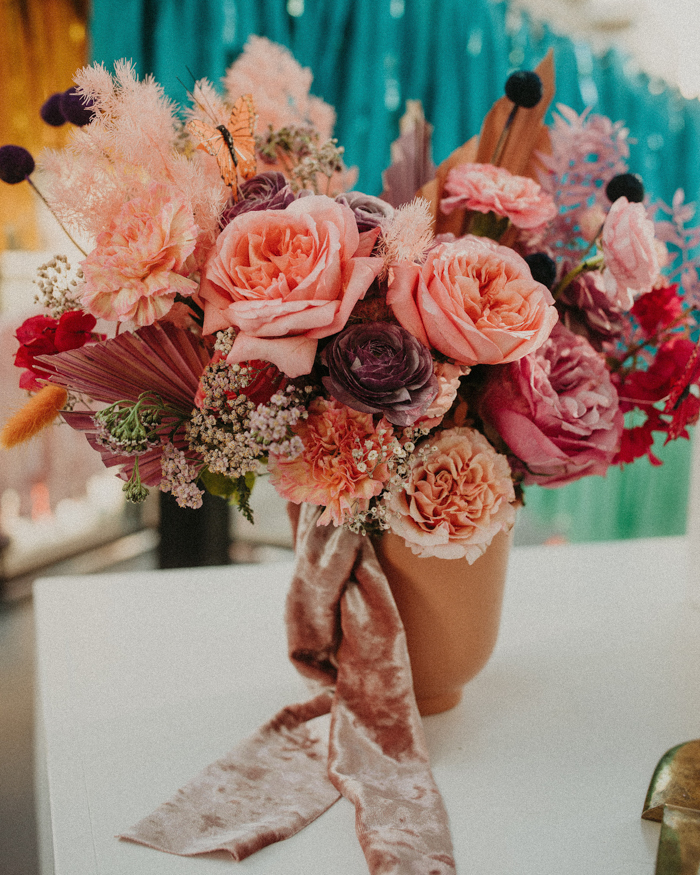 Recommended reading: Dig this vibrant color palette? Check out this modern and vibrant Surf Hotel wedding shoot and this beautiful outdoor ranch wedding.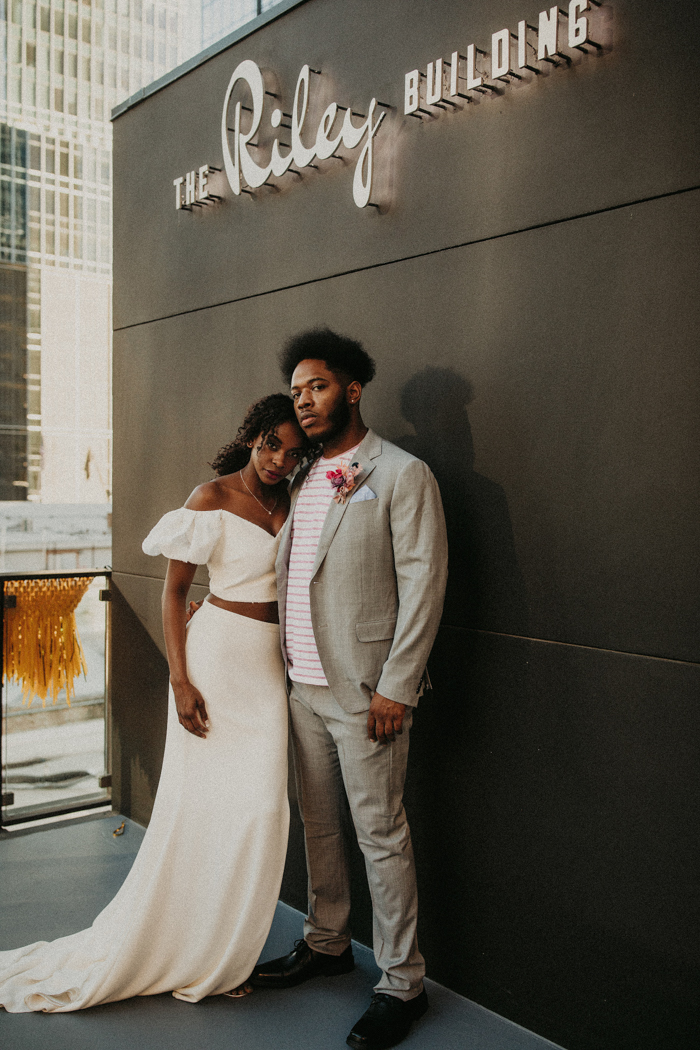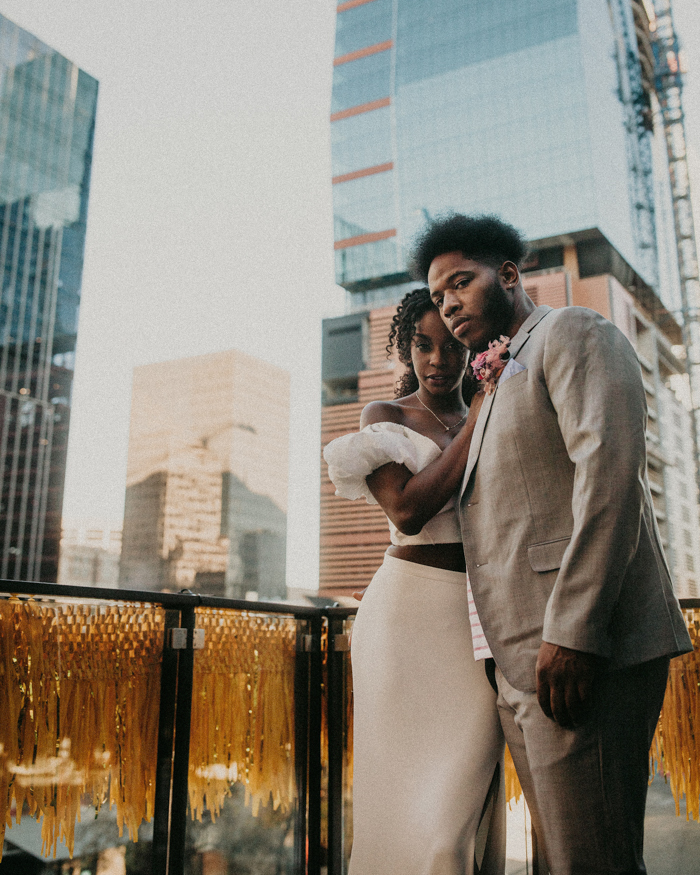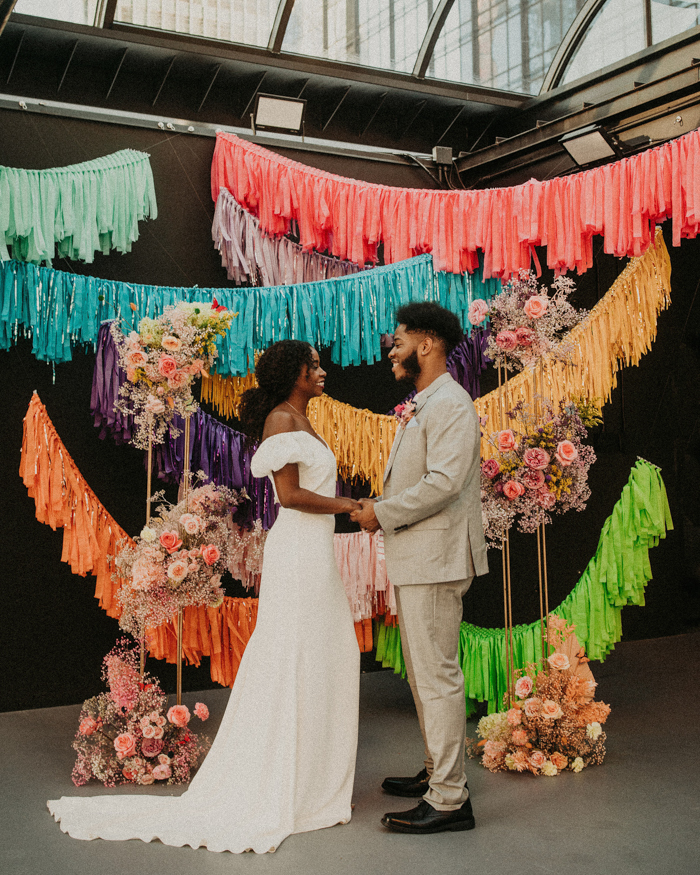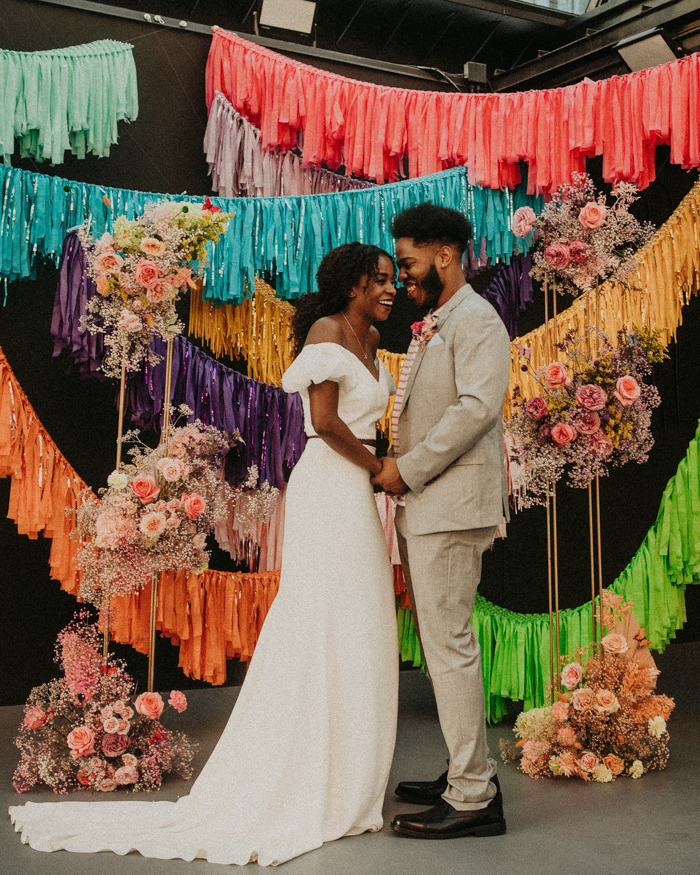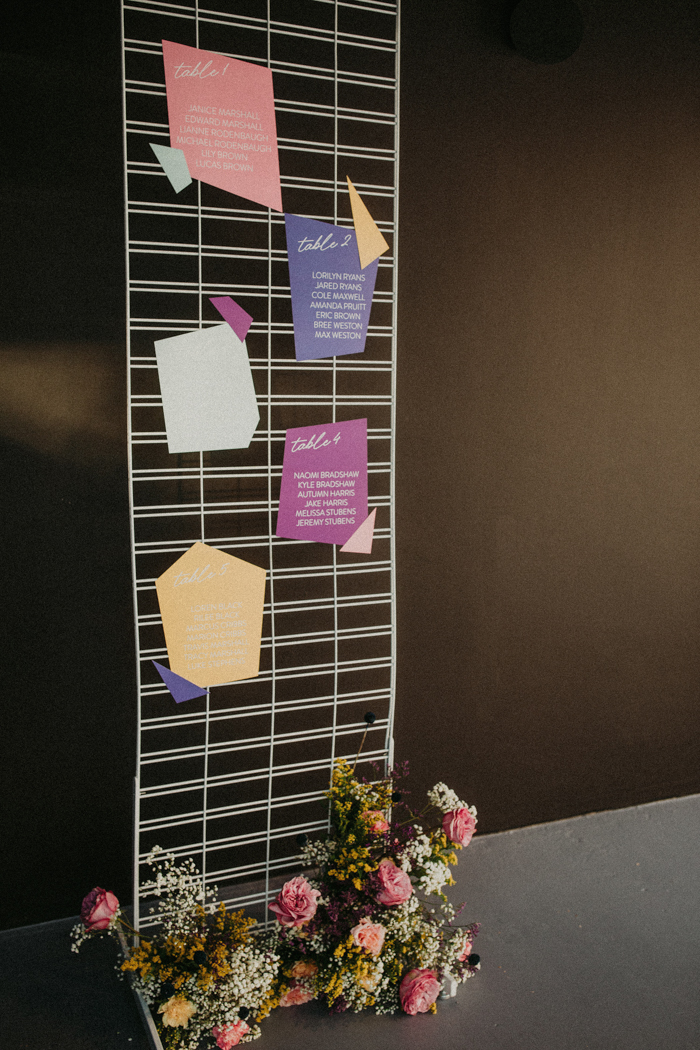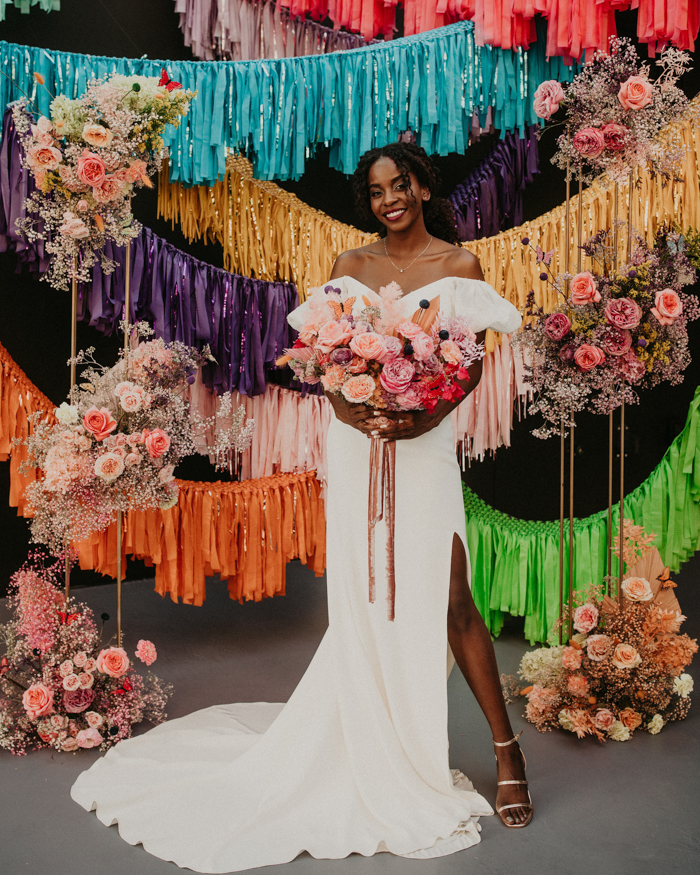 Shop puff sleeve bridal gowns: Willowby By Watters Lilia Gown ($1,495); Sachin & Babi Darcy Gown ($1,695)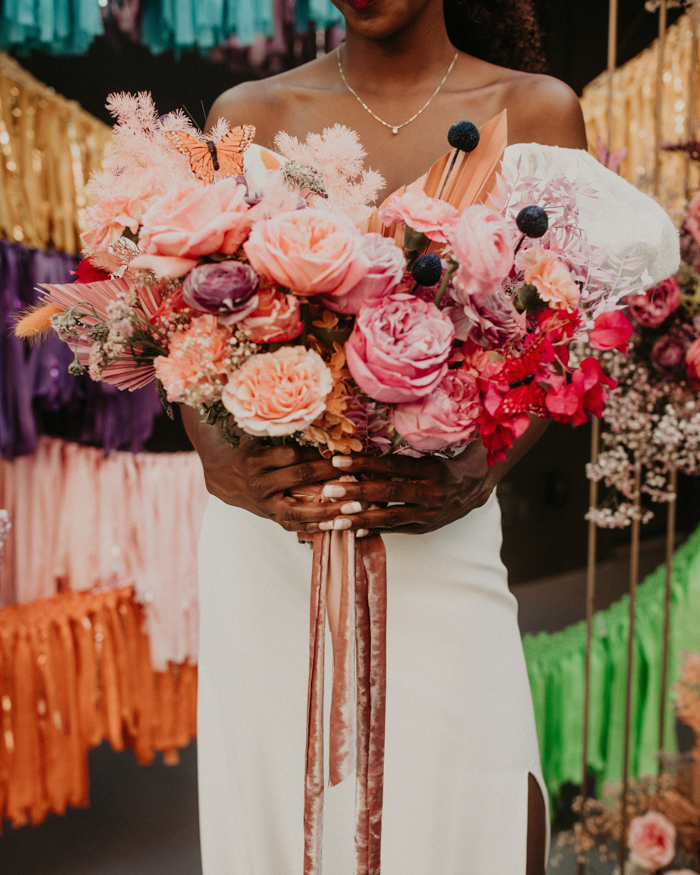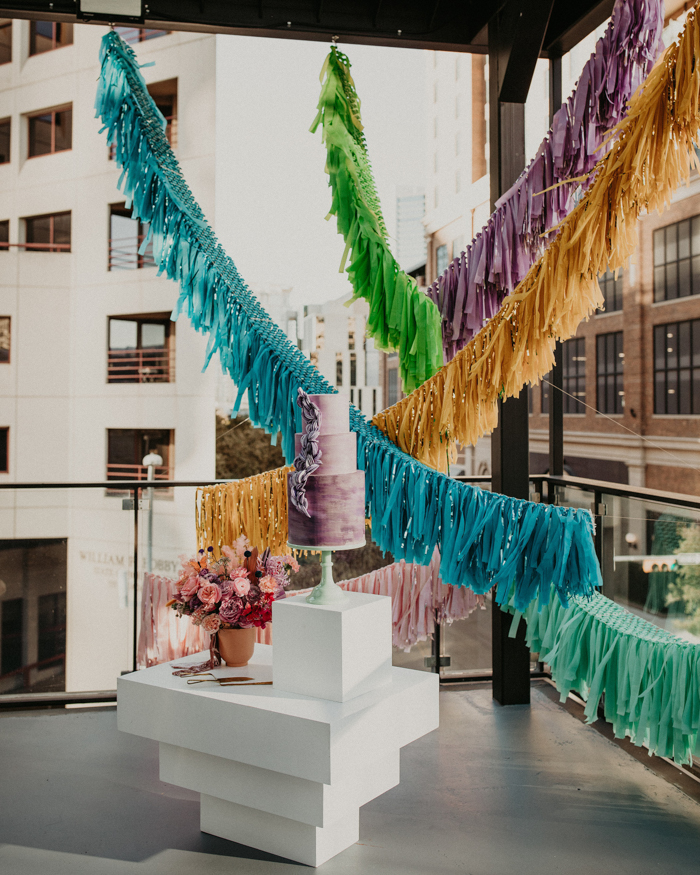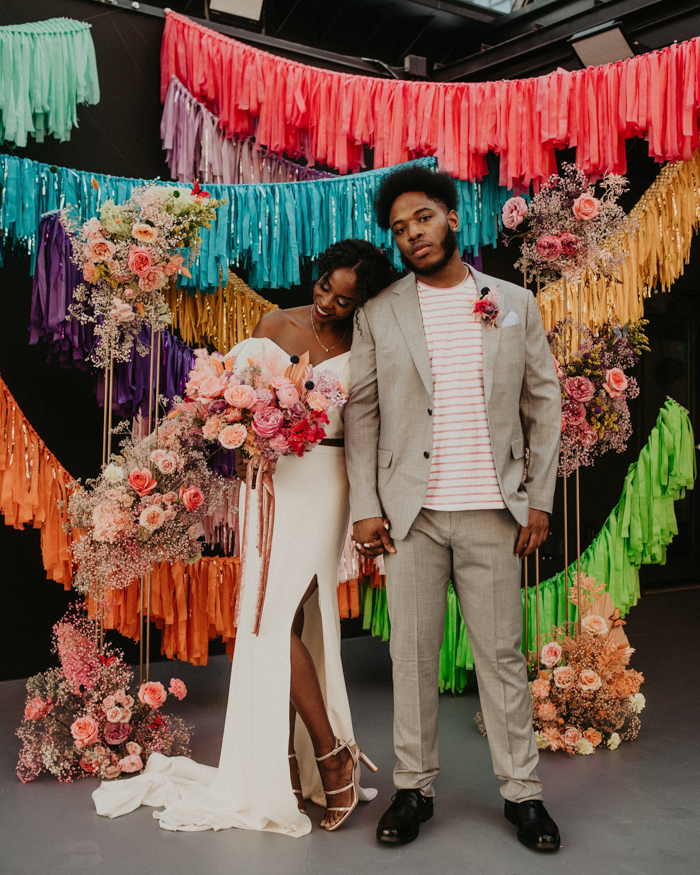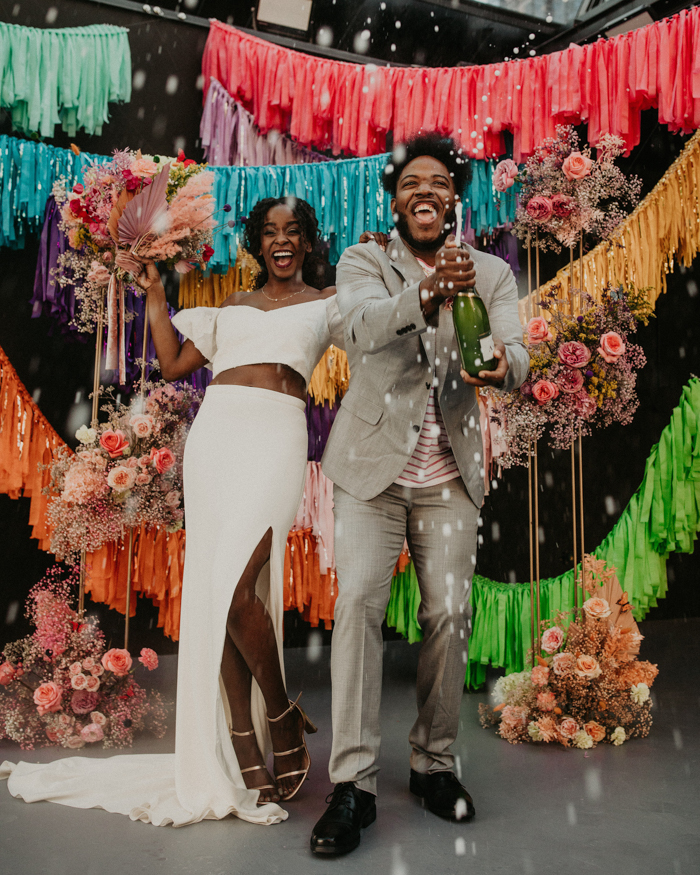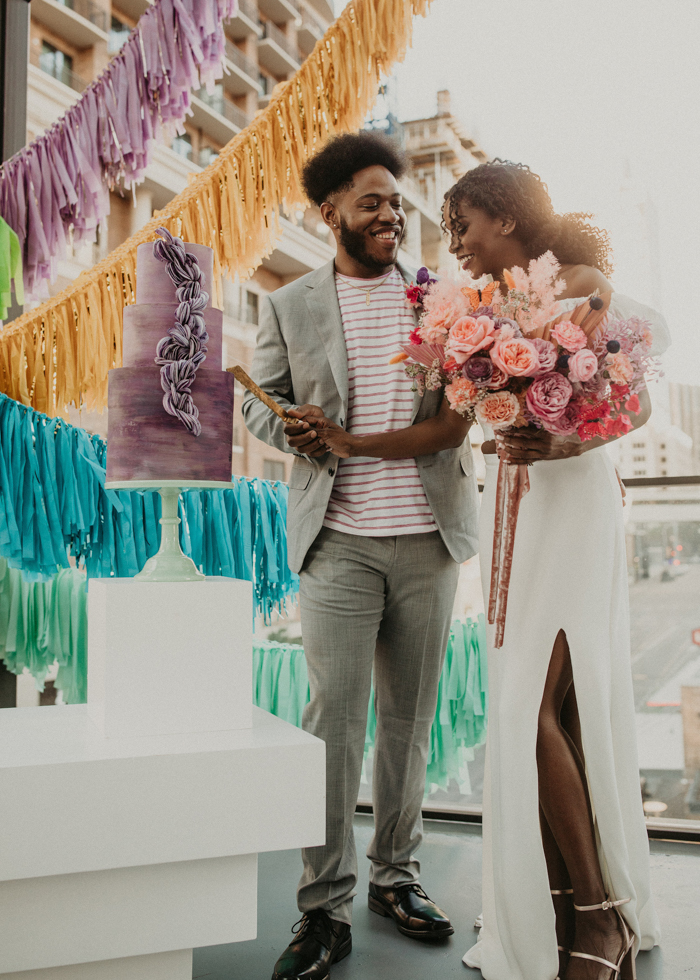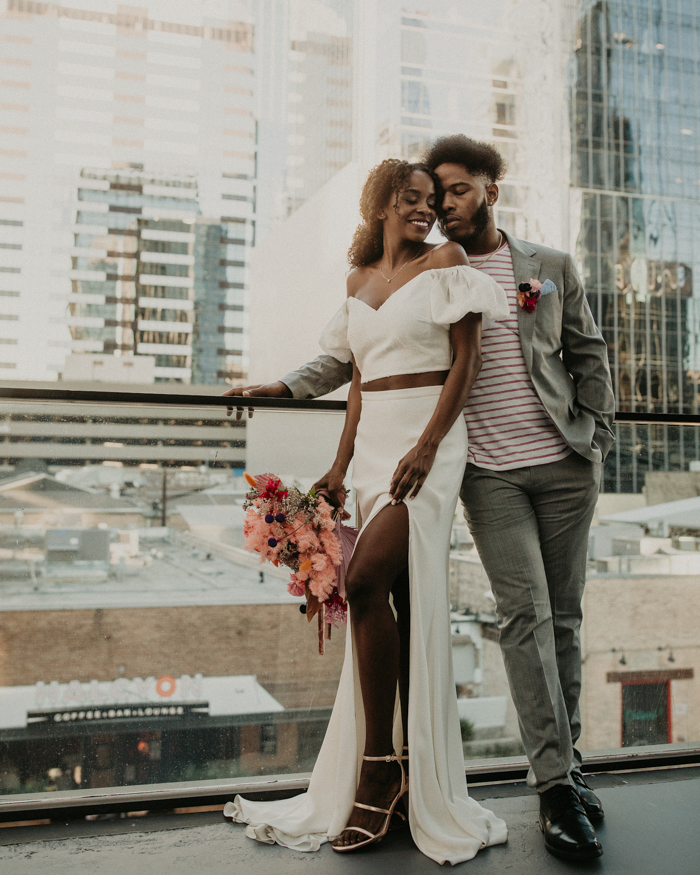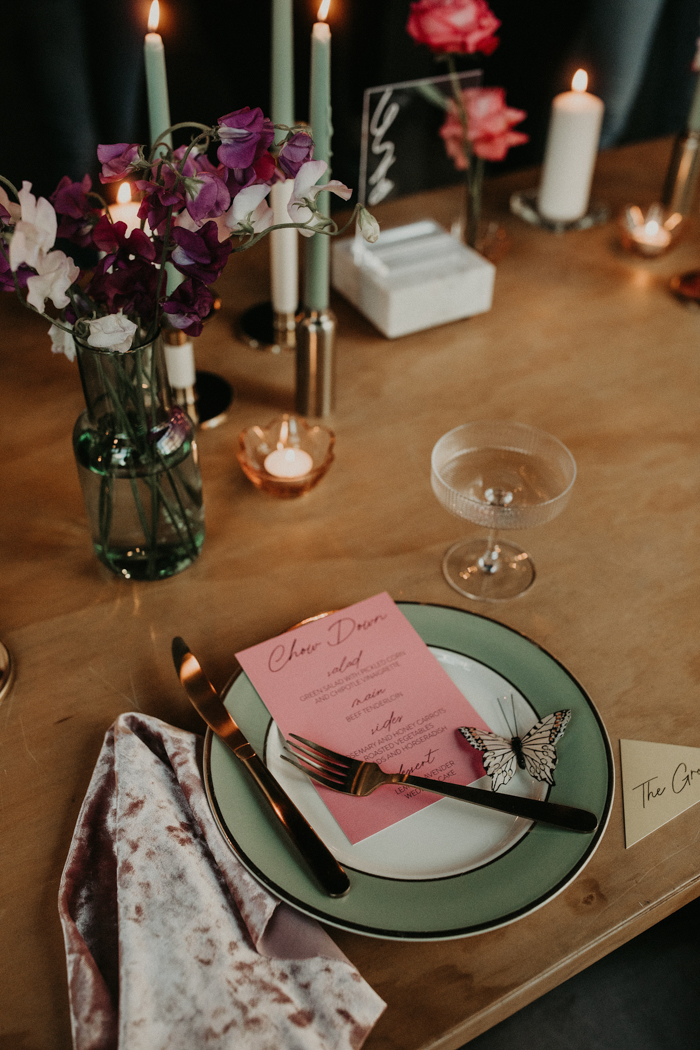 Shop 90s accessories: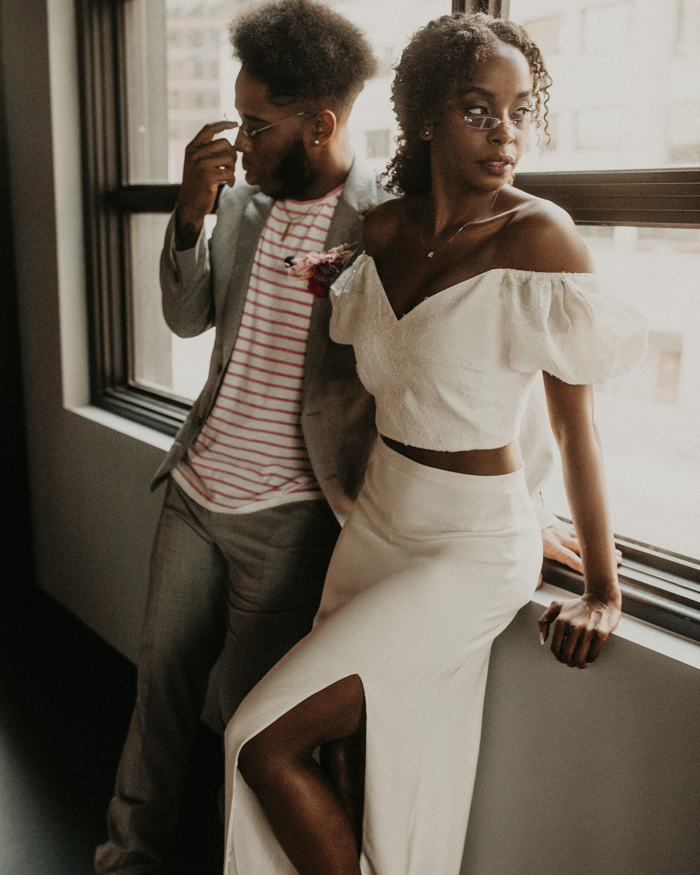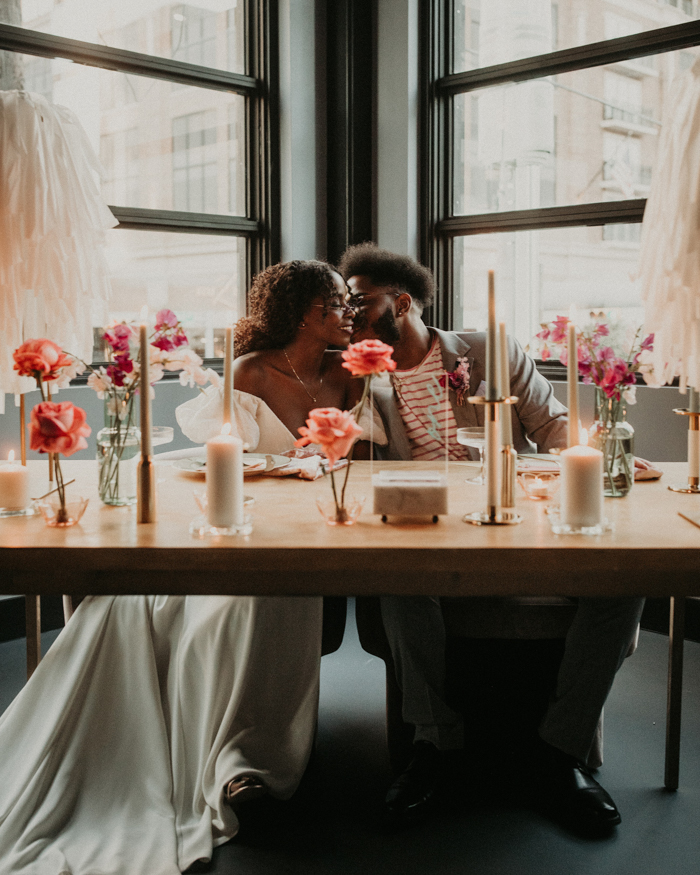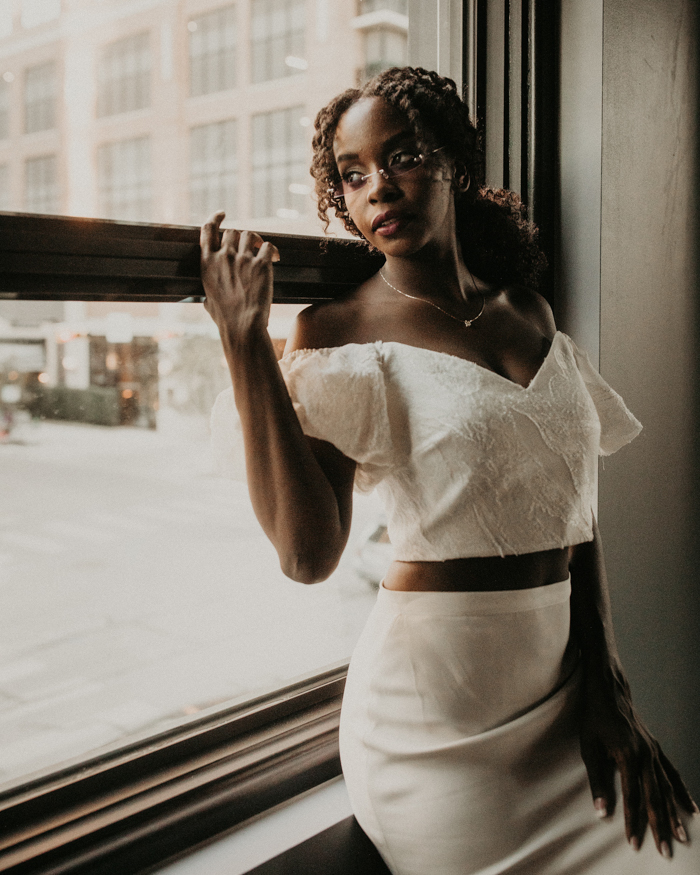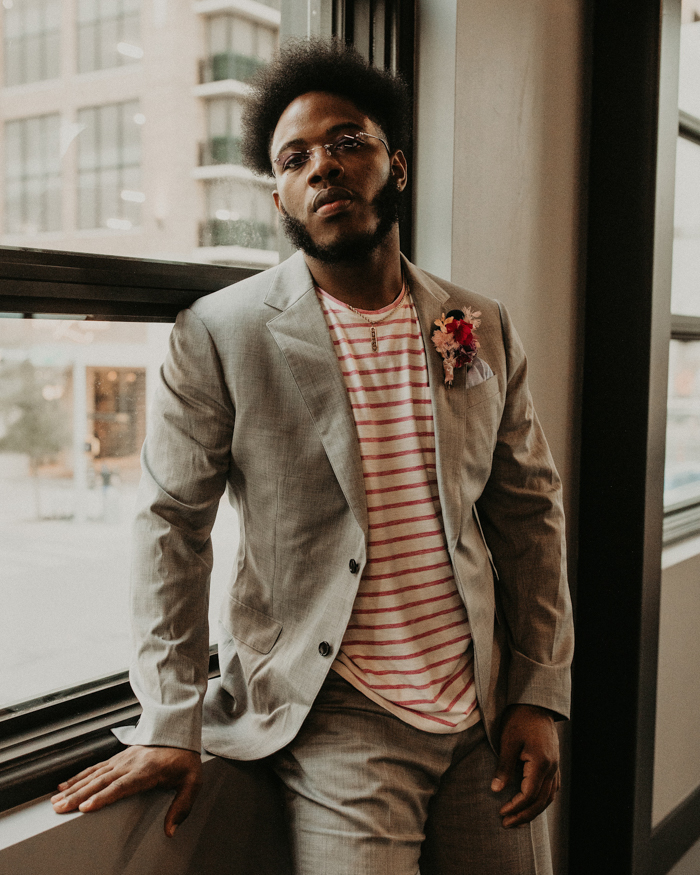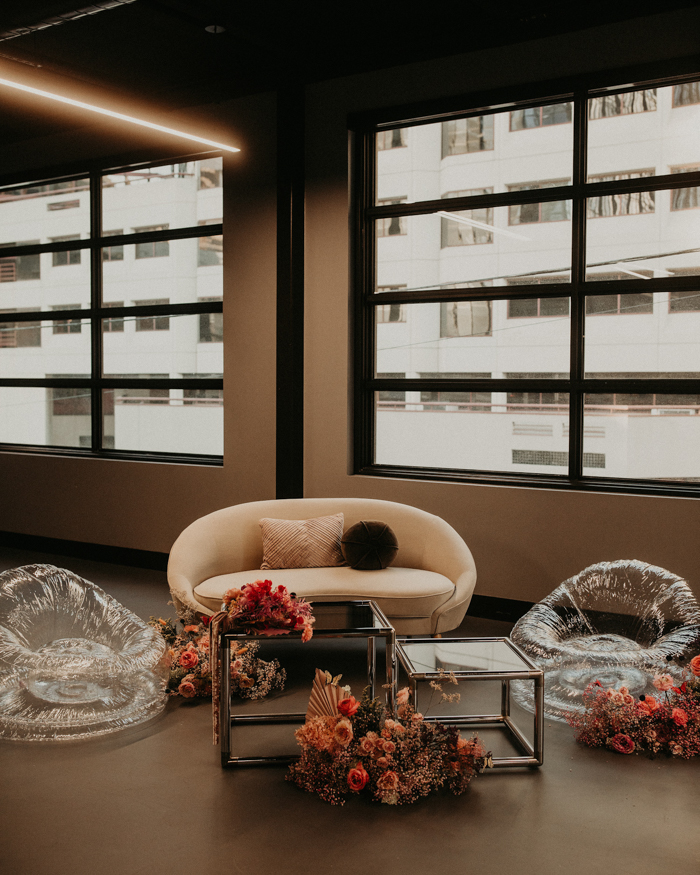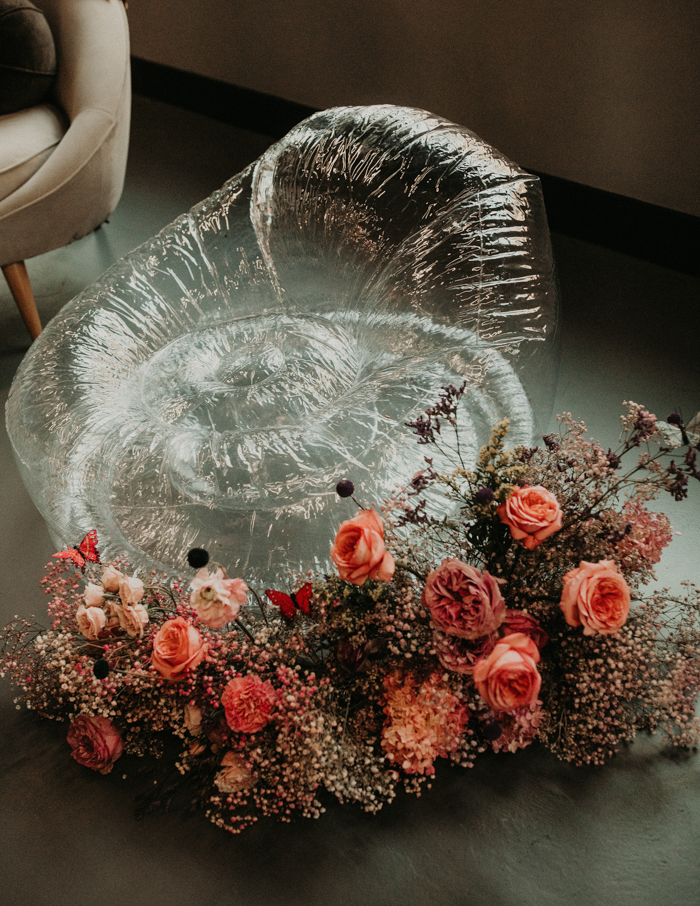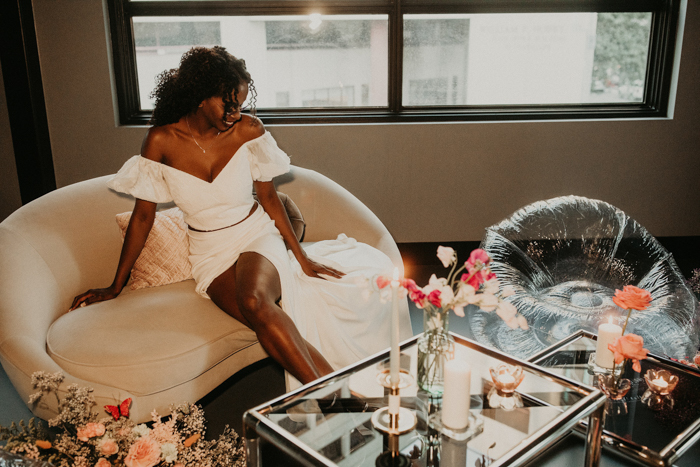 Congratulations to the entire team on this totally rad 90s wedding inspiration shoot. And a major shout out to Junebug Member Nikk Nguyen Photo for capturing and sharing this shoot with us. See more of his work in our directory of wedding photographers from around the world. Ready to plan a wedding that feels unique to you, just like this shoot? Check out our guide on how to plan a unique wedding to get started.