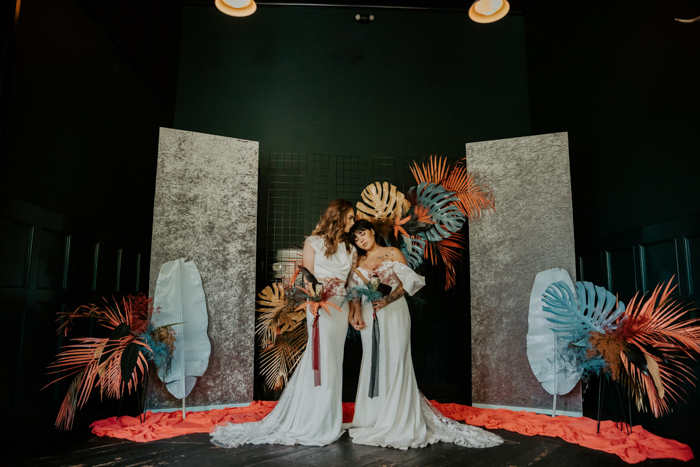 Surf's up "dudes"! While the waves might not be in your backyard, inspiration can still come from these daring wave riders and their easy-going lifestyle. From vibrant orange and blue monstera leaves to the deep emerald green walls, this vibrant Surf Hotel wedding shoot, styled by Velvet Armoire, looks straight out of a magazine. And let's talk about the beautiful dresses from The Lovely Bride that are steeped in total mermaid vibes—a two-piece bridal separates and a grazing off-the-shoulder dress with long matching trains. Plus, their minimalistic bouquets featured colorful leaves surrounding a bold, unique dark flower.
Ready to dive in? Keep scrolling to see the perfect backdrops from the hotel—like the bar's romantic moments accented by light wood details, hanging lights, and black barstools. This modern and vibrant surf hotel wedding shoot will open your eyes to bright, bold hues, and have you wanting more color on your special day!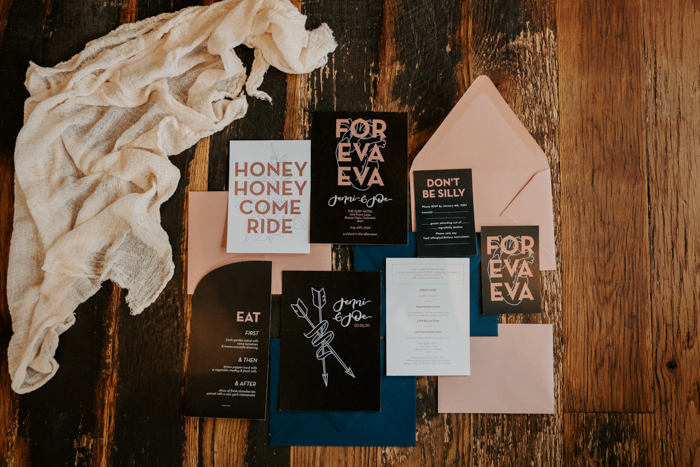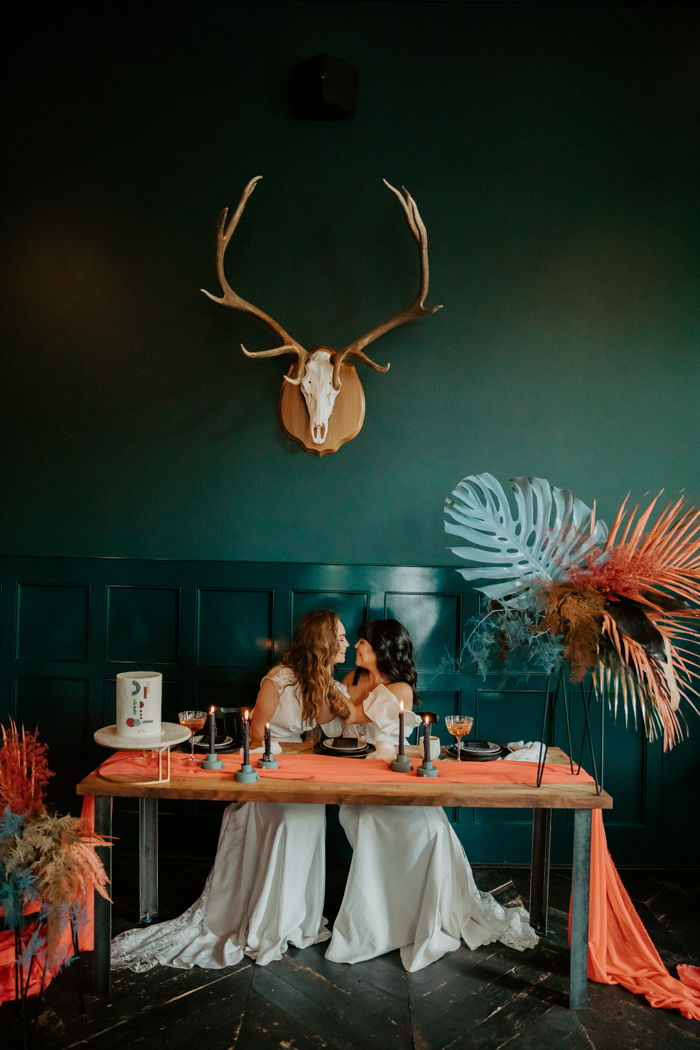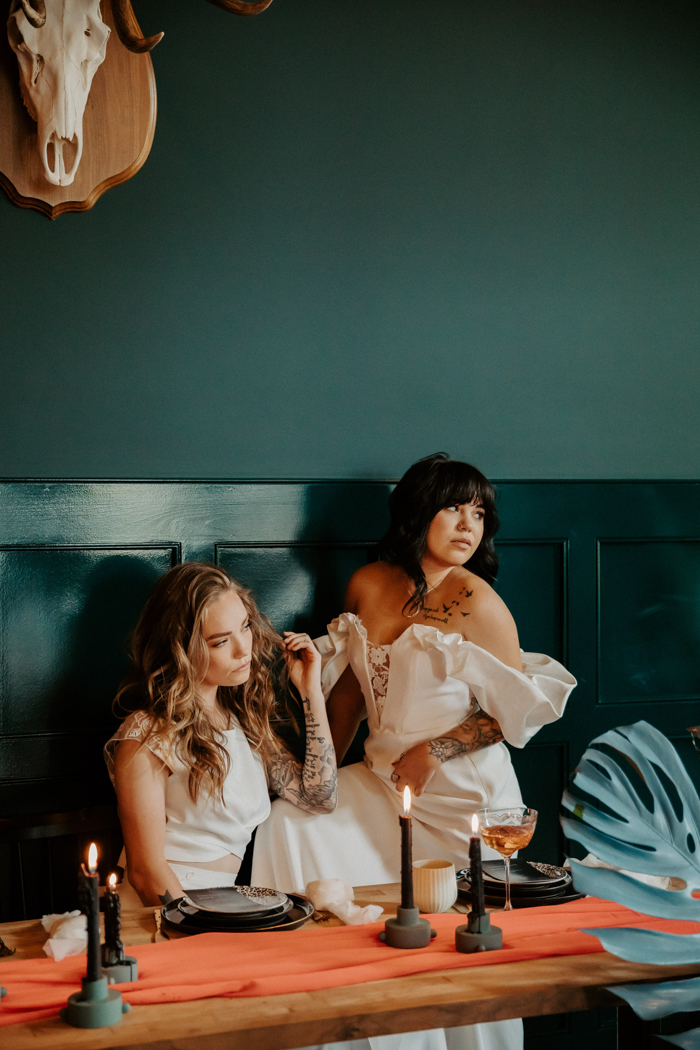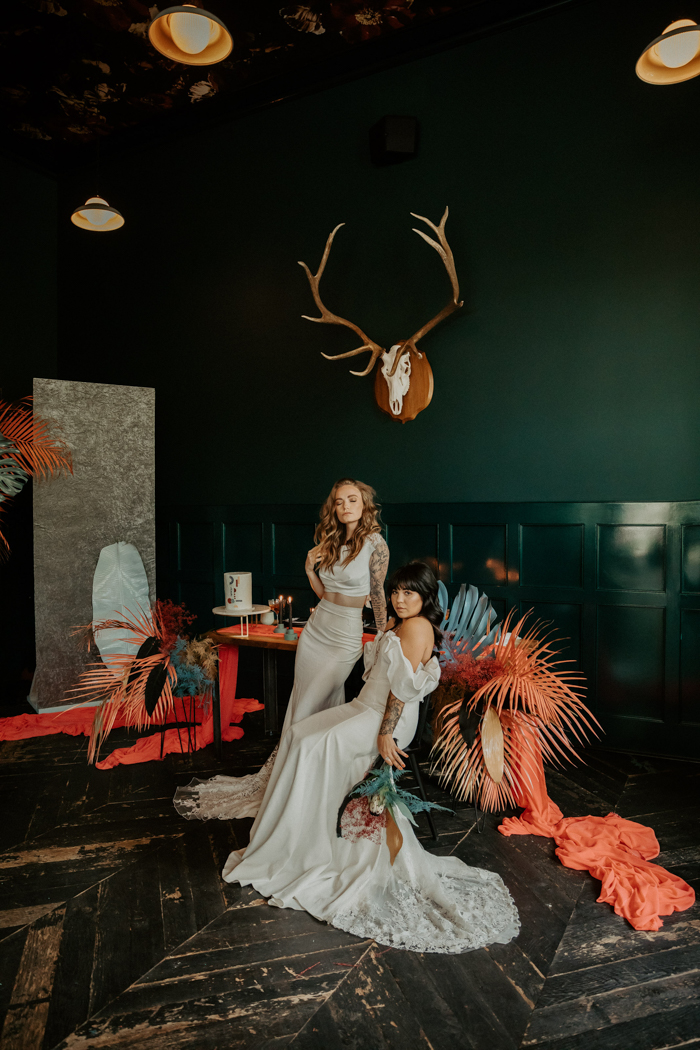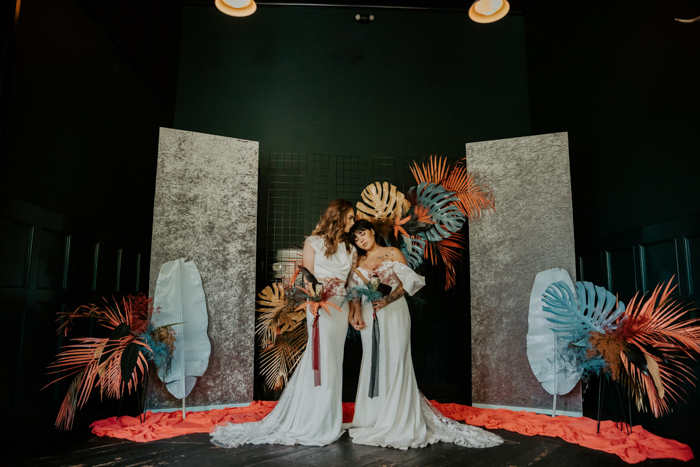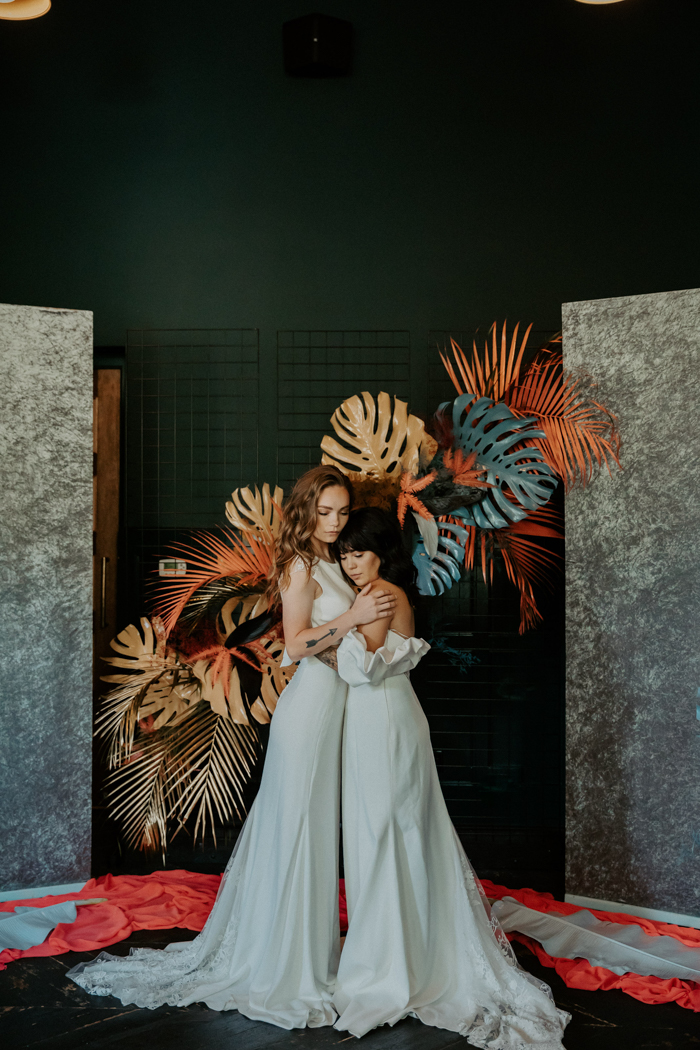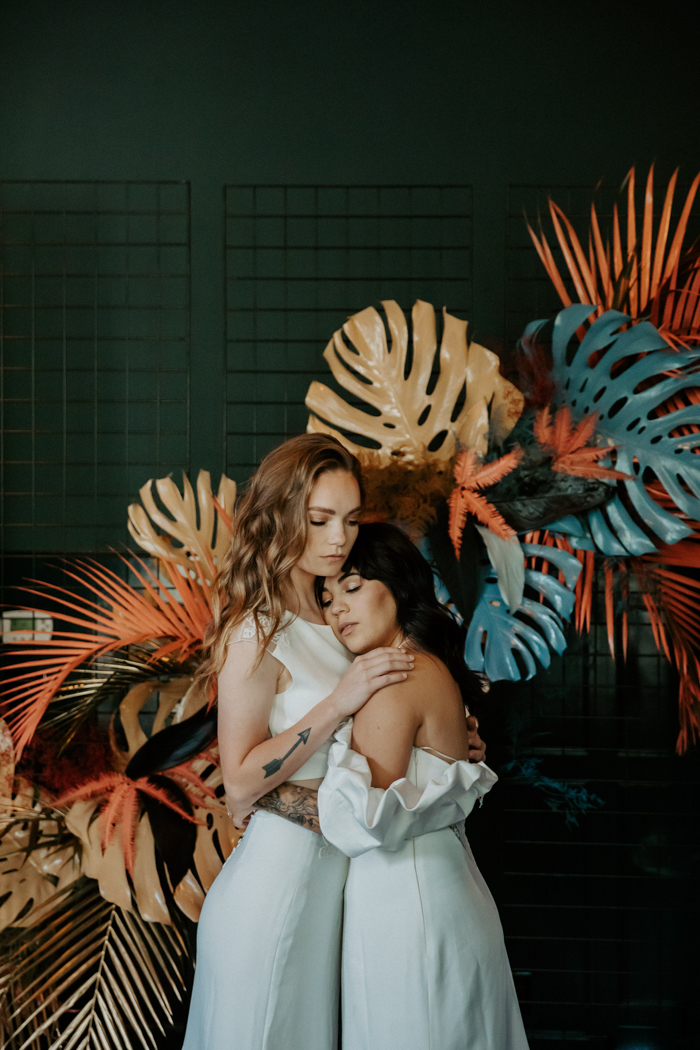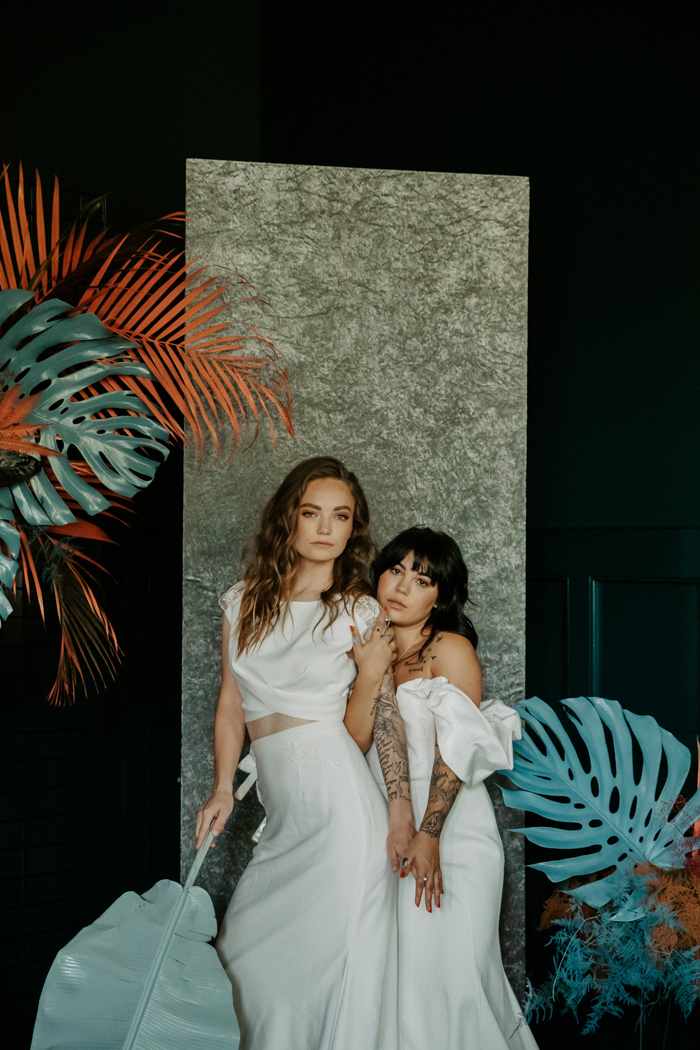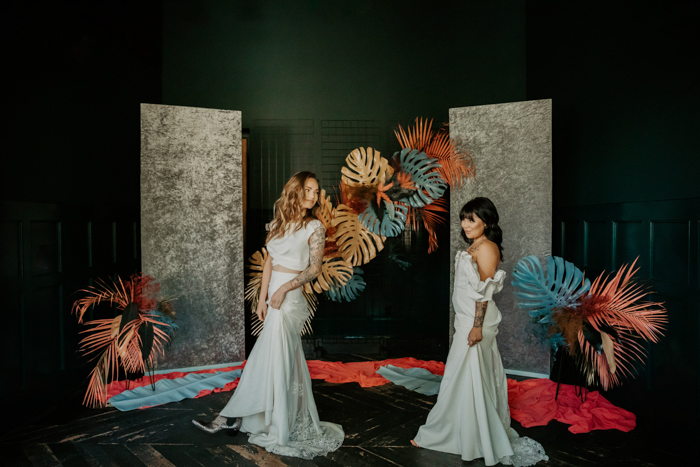 Love the colors, but need more inspiration? Check out this colorful Castell de Sant Marcal wedding—it's got rainbow-colored smoke, orange suits, and pink table decor!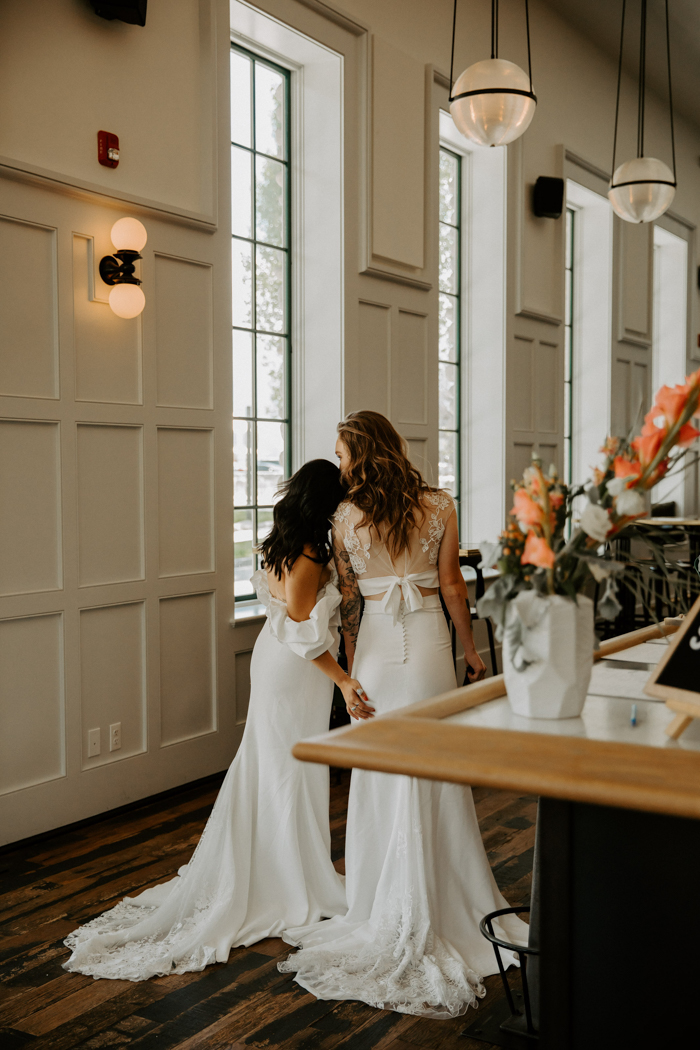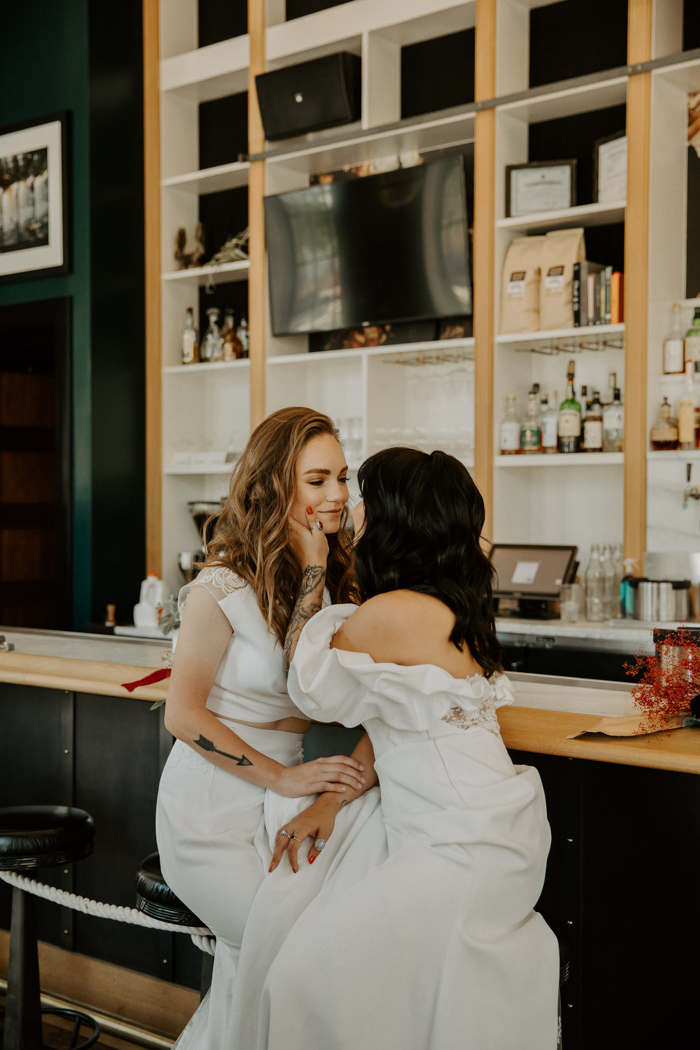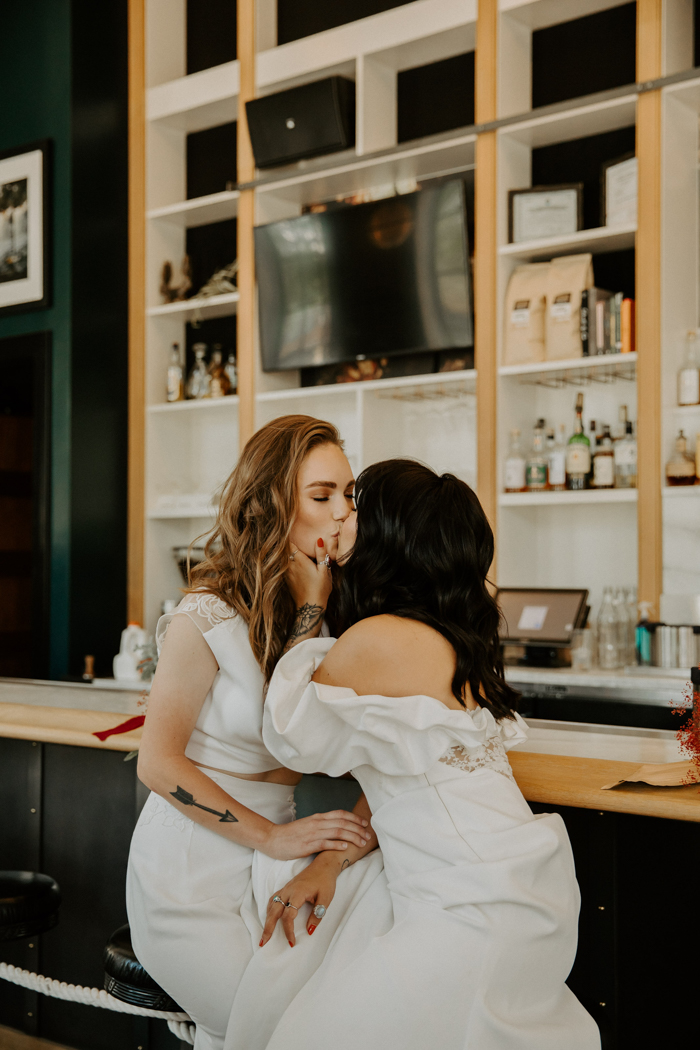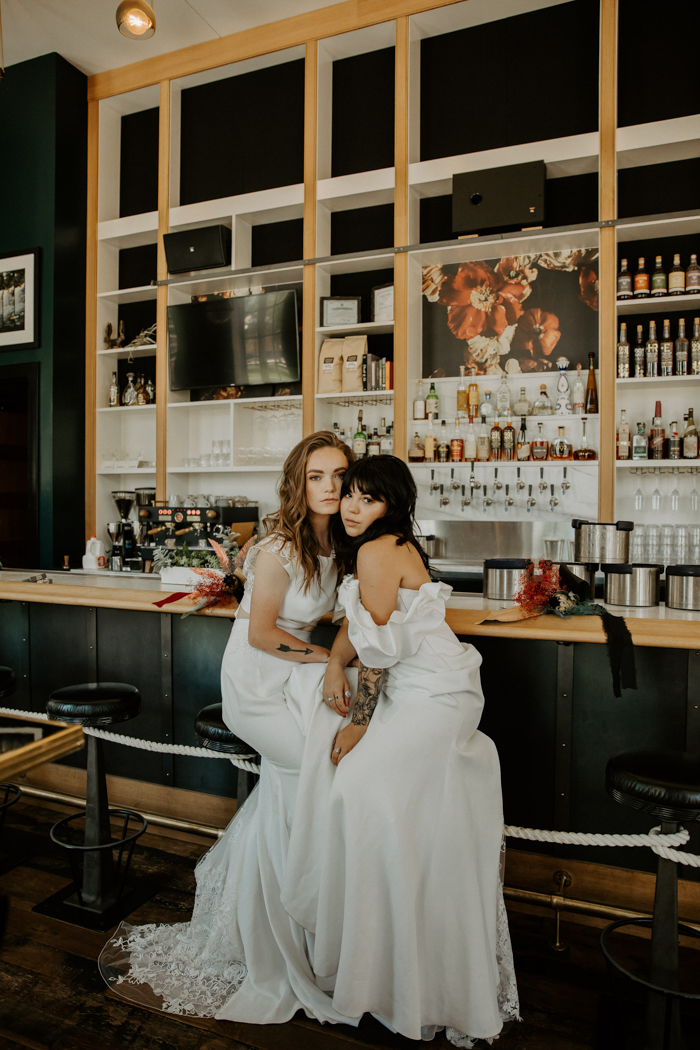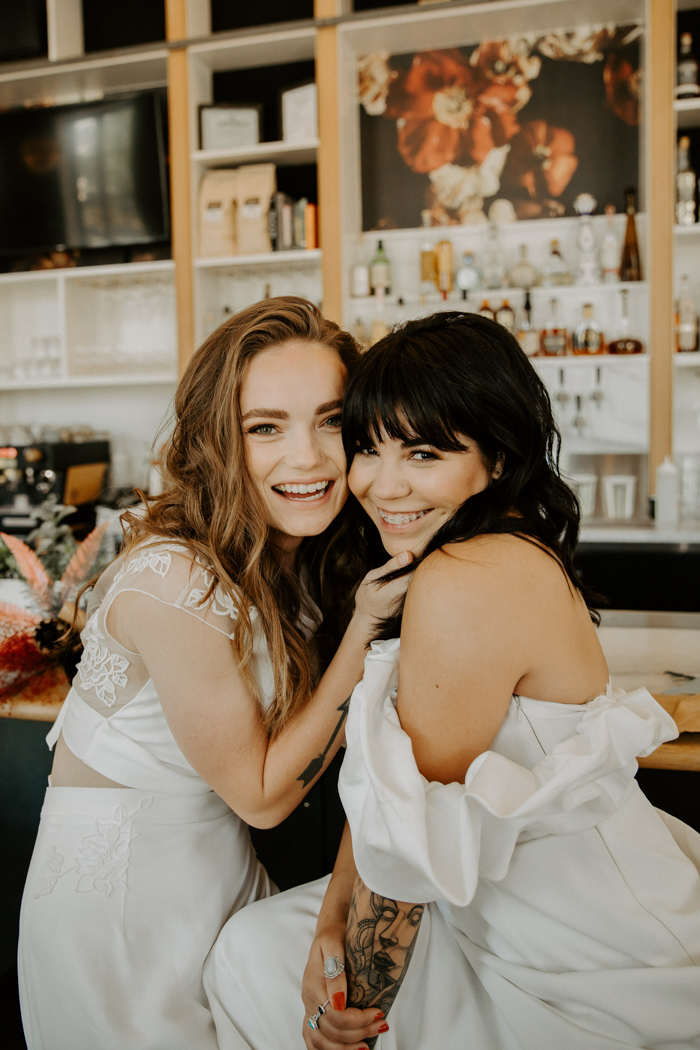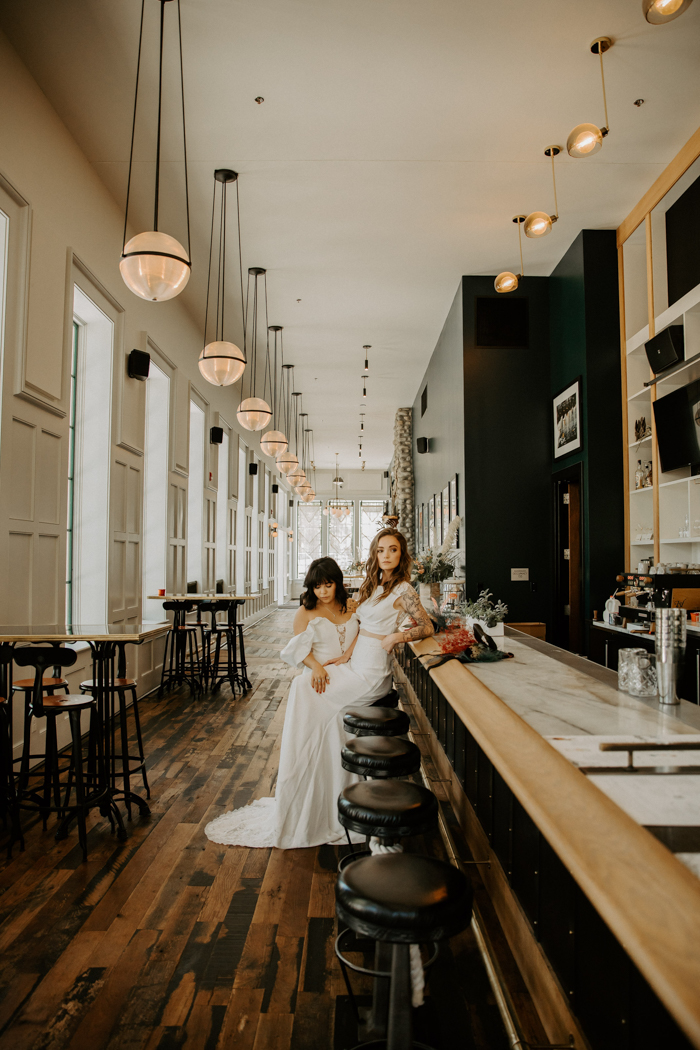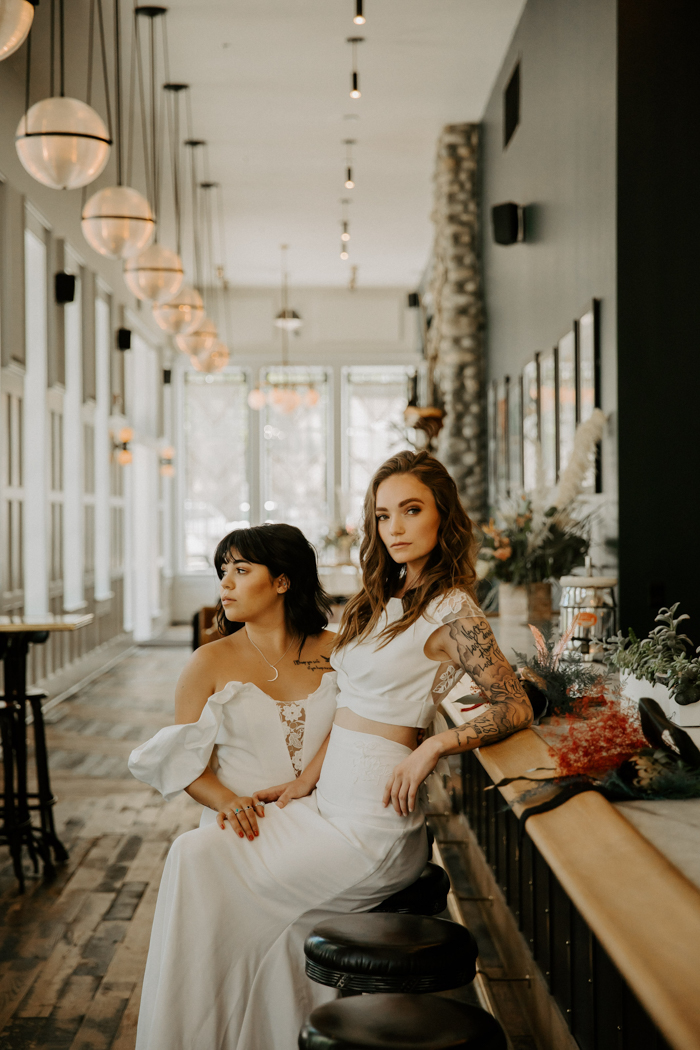 Still need that push in the colorful direction, but worried about losing your theme? This stylish modern Galicia wedding will give you that nudge.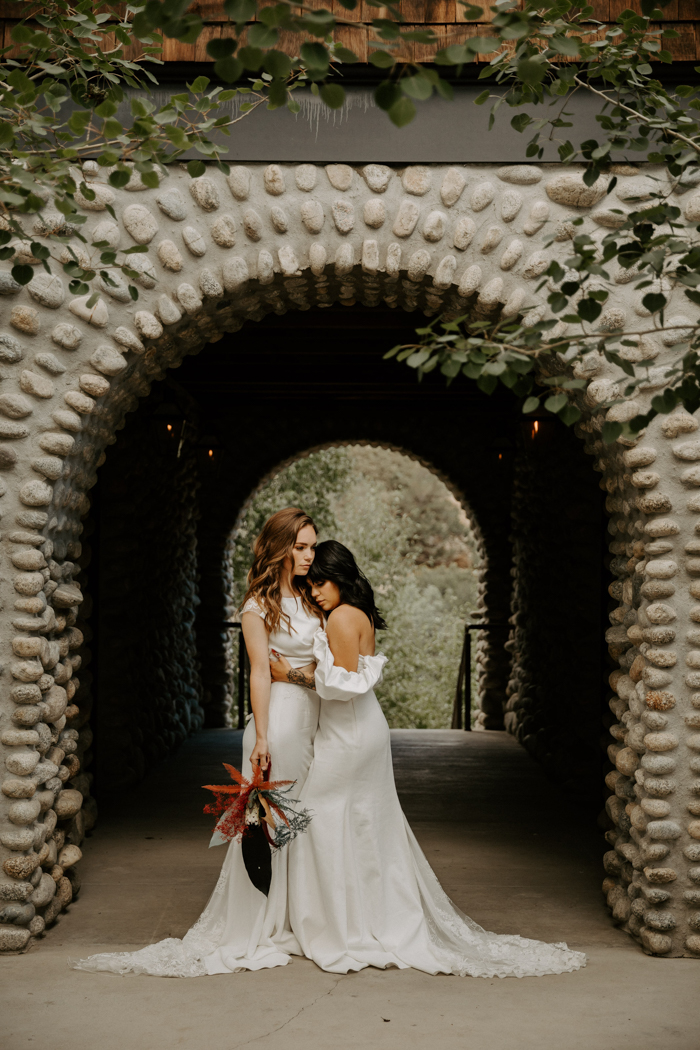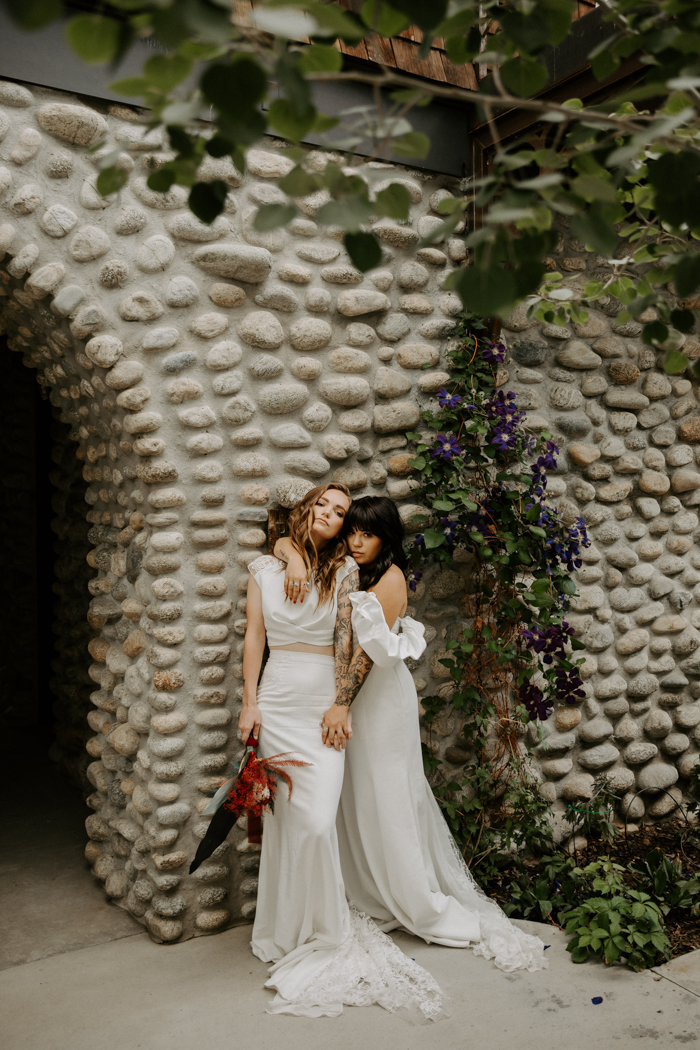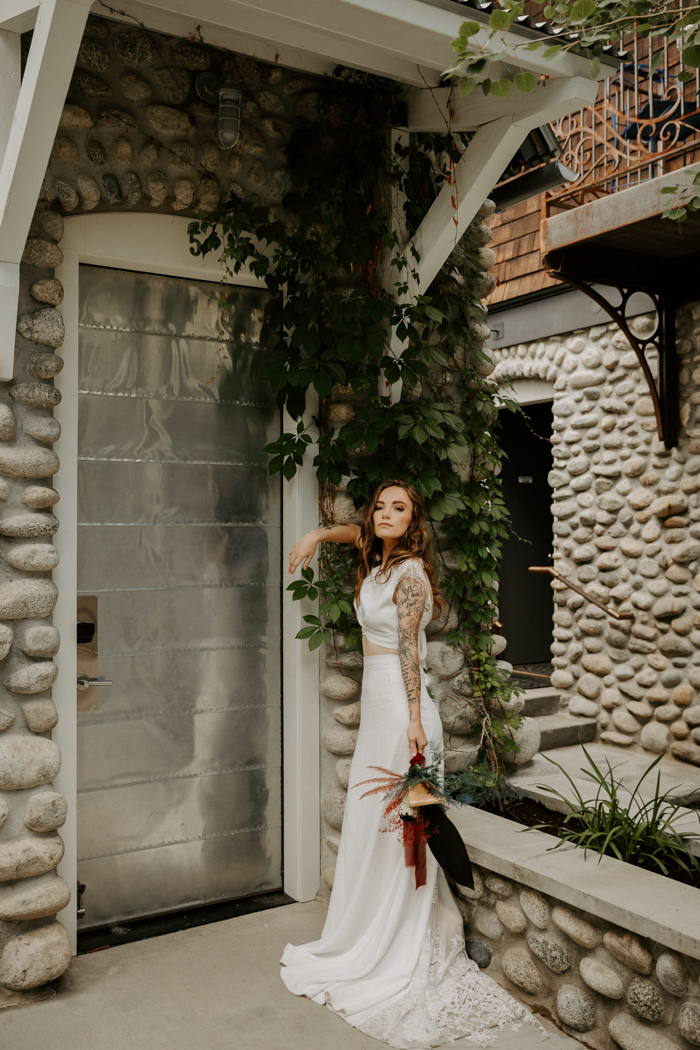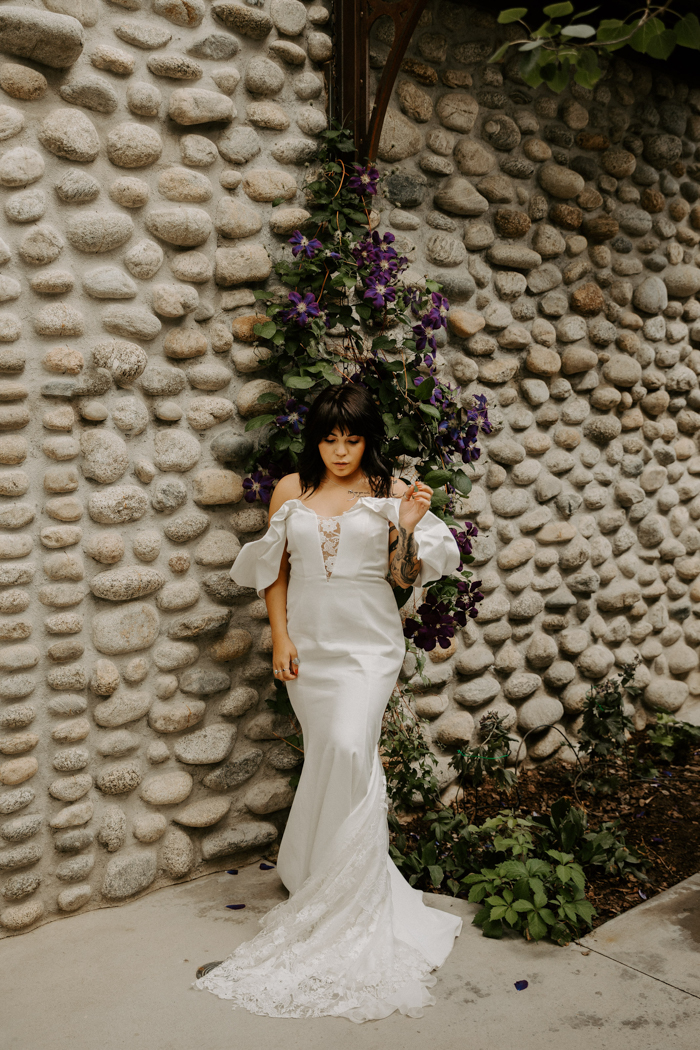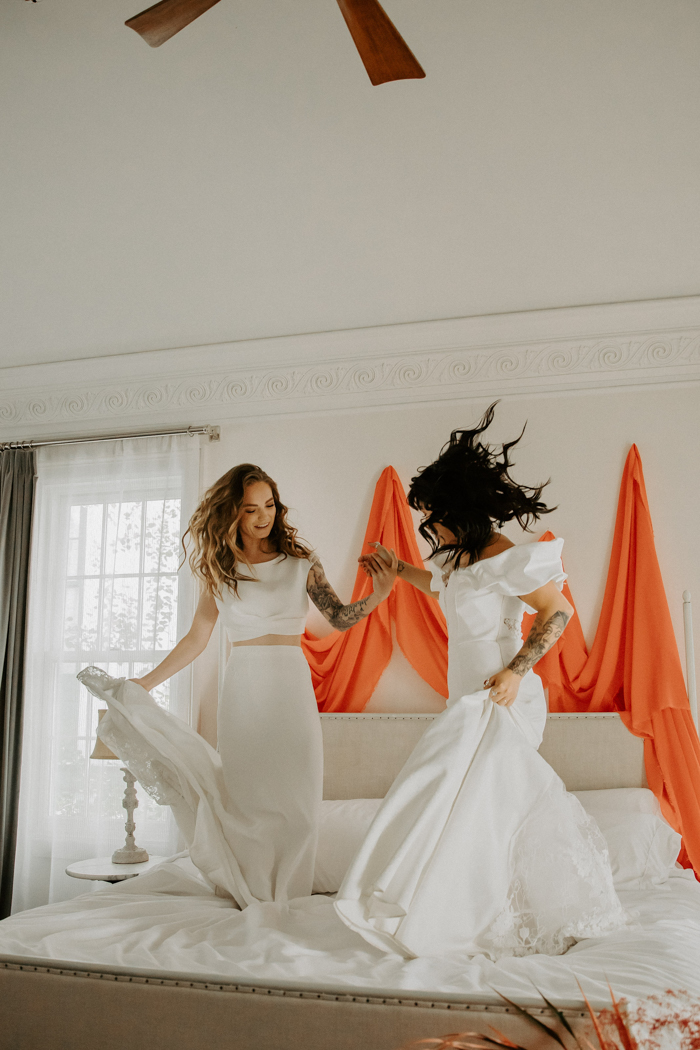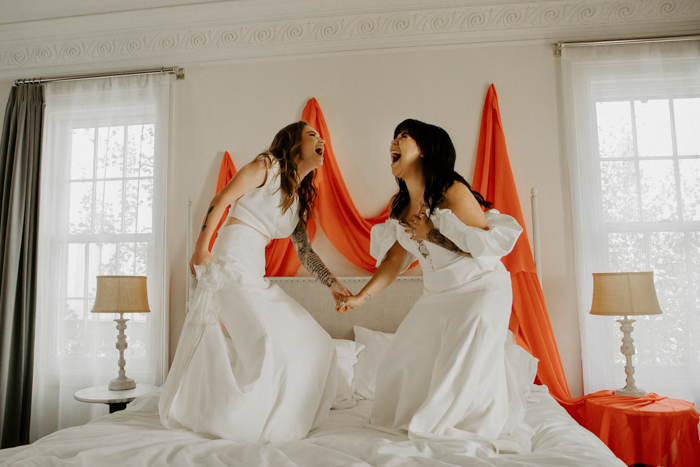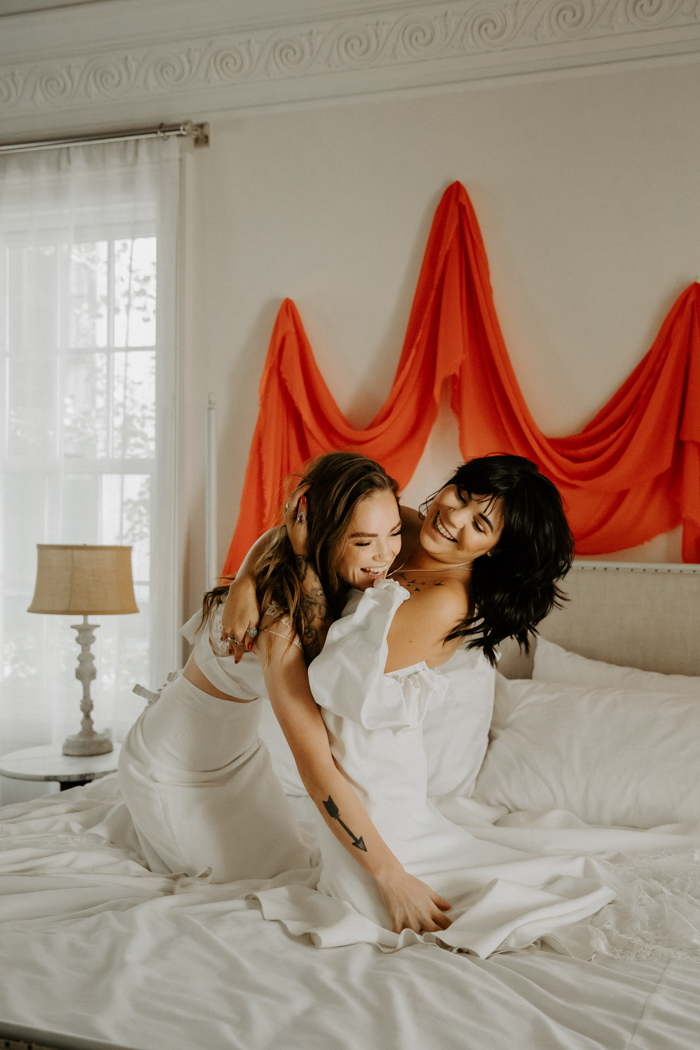 Thank you to Seraphina Photography for sharing this truly dreamy surf hotel wedding inspiration shoot with us. Shout out to the whole team for putting this together! If you need more beachy, surfer wedding inspiration, you'll want to check out this colorful New Zealand beach wedding and this tropical glam La Arboleda beach wedding.