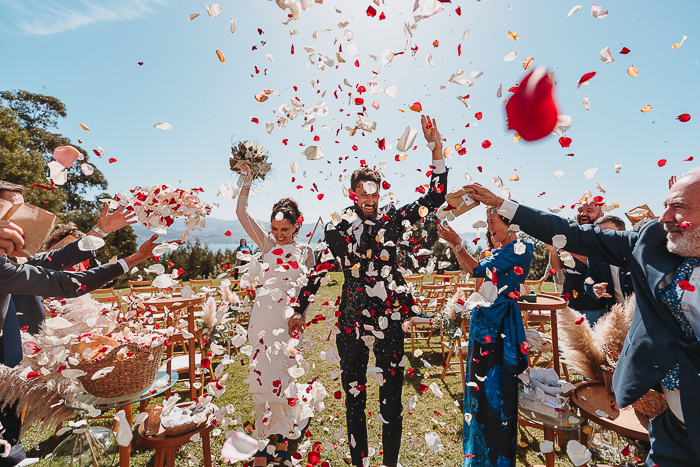 A colorful rose petal recessional, smoke bombs out of a VW bus, and traditional Spanish musicians, ay Dios Mio! Lore and Paúl's stylish modern Galicia wedding at Pepe Vieira was the party of the century. The couple combined their cultures to create a day full of laughing and dancing. From the stunning backdrop featuring pampas grass and florals from Picris to a custom neon sign to a sleek reception with black and white decor, the day was the perfect combination of romantic and contemporary.
Lucky for us, Msanz Photography was there to capture every moment– a teary first look, the newlyweds passing out flowers to loved ones, and even the couple trying their hand out at playing some traditional Spanish music themselves.
The Couple:
Lore and Paúl
The Wedding:
Pepe Vieira, Poio, Pontevedra, Galicia, Spain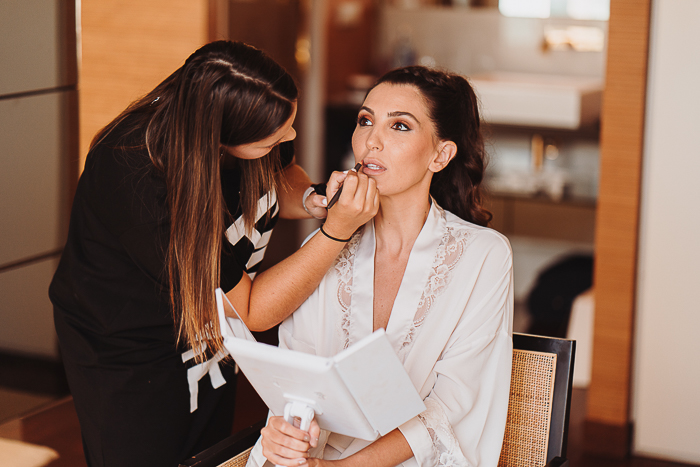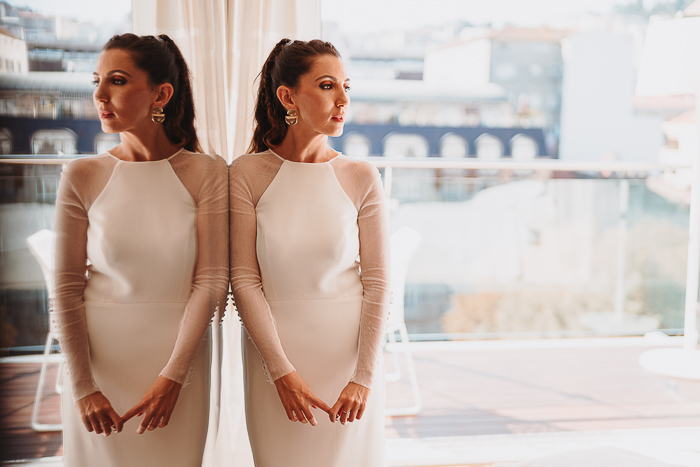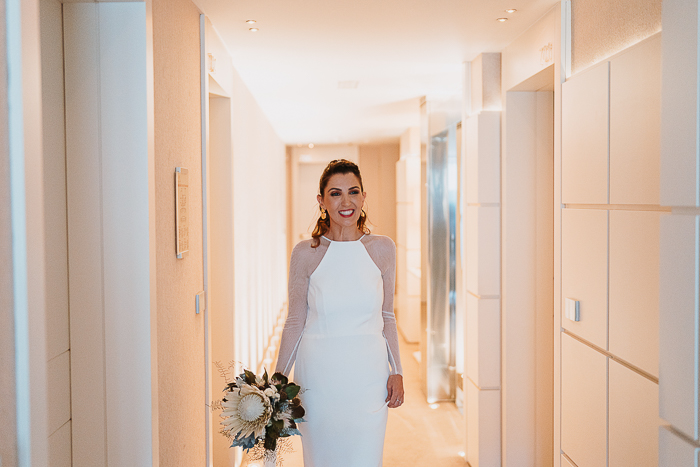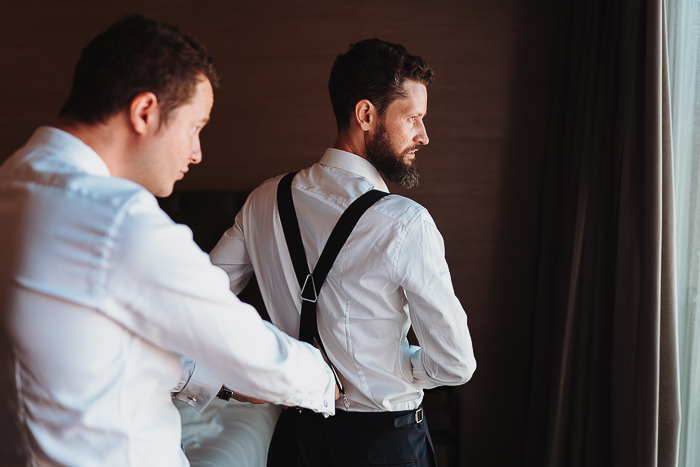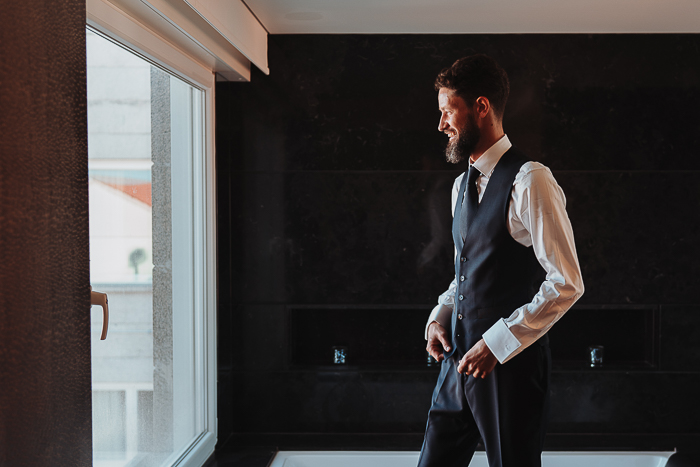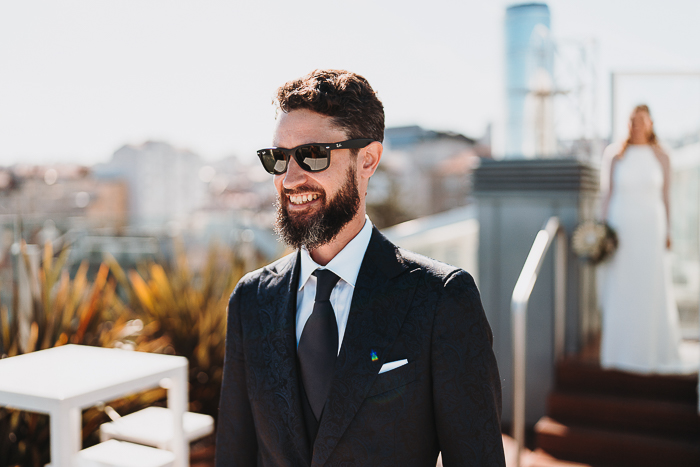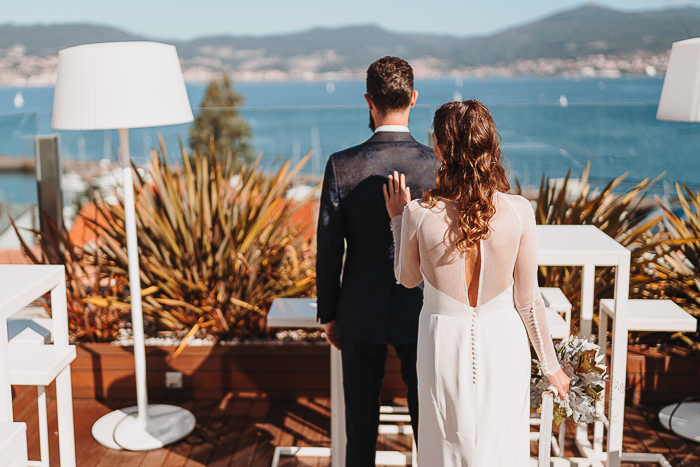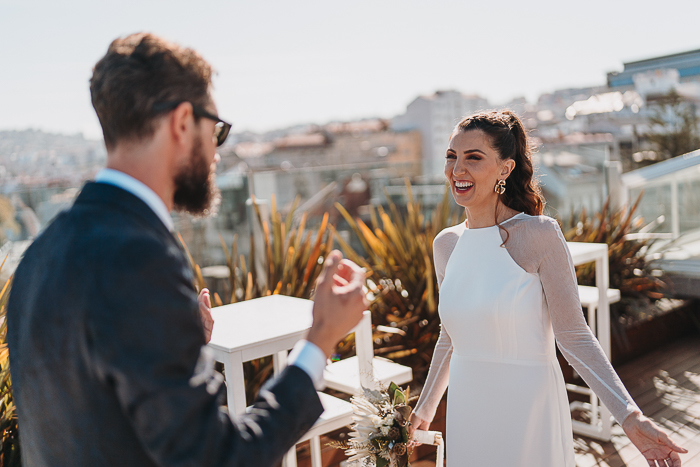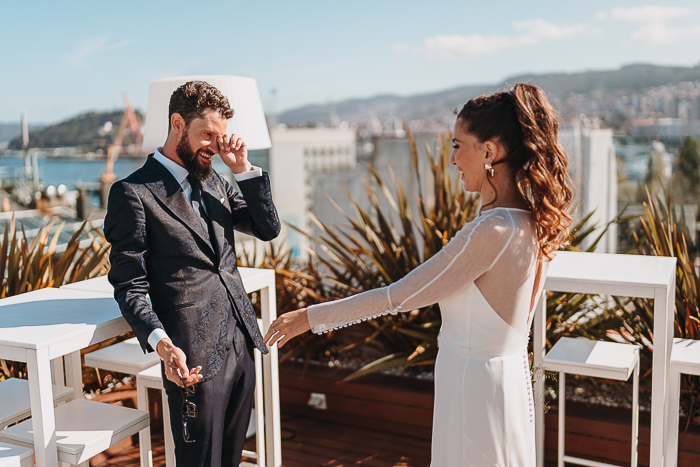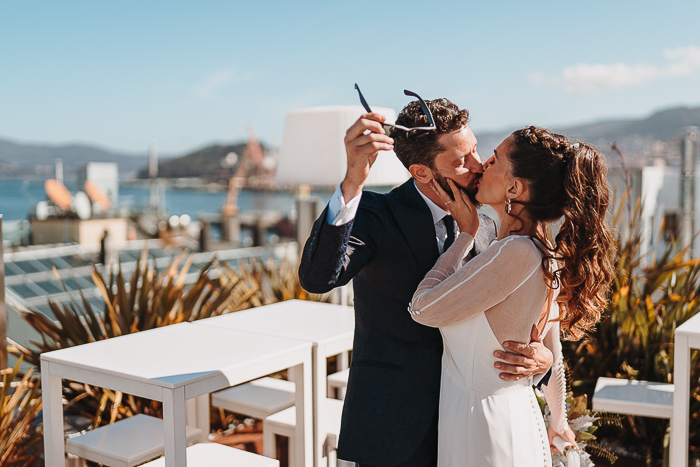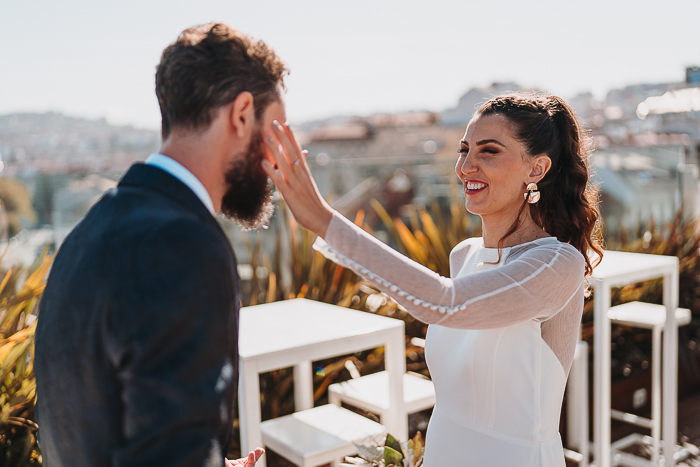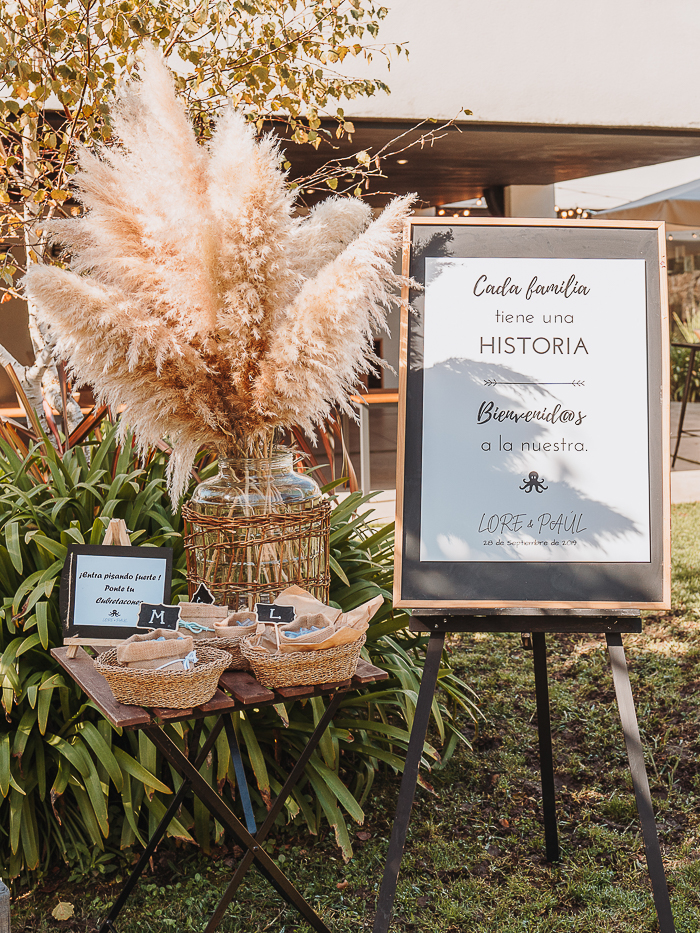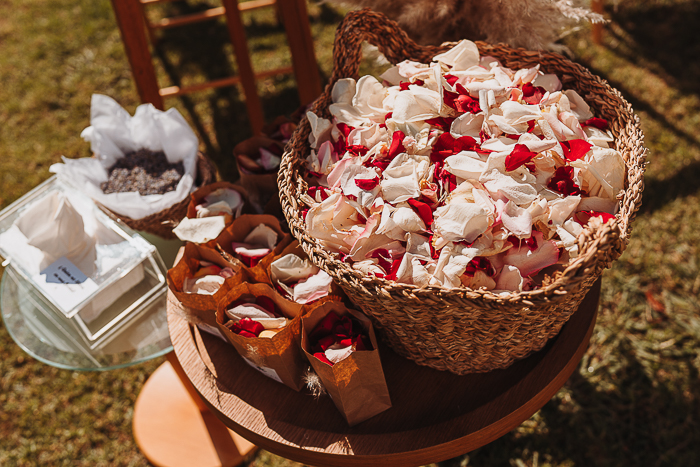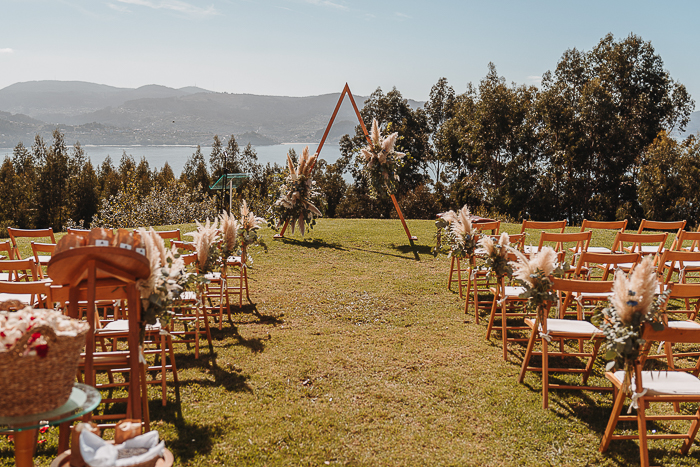 A Musical & Memorable Ceremony
We are both from different regions of Spain with great cultural attachments, so we wanted to create the right mix of both. We invited traditional musicians from Galicia–who played the pipes–and from Basque Country–who played the txalaparta. The music created an unforgettable moment when we met at the ceremony altar.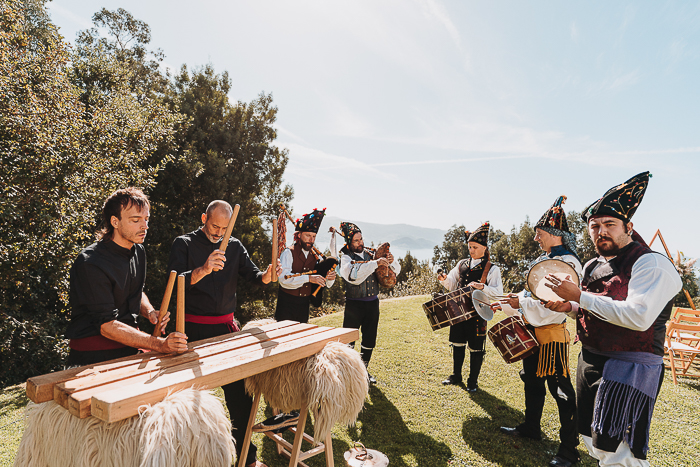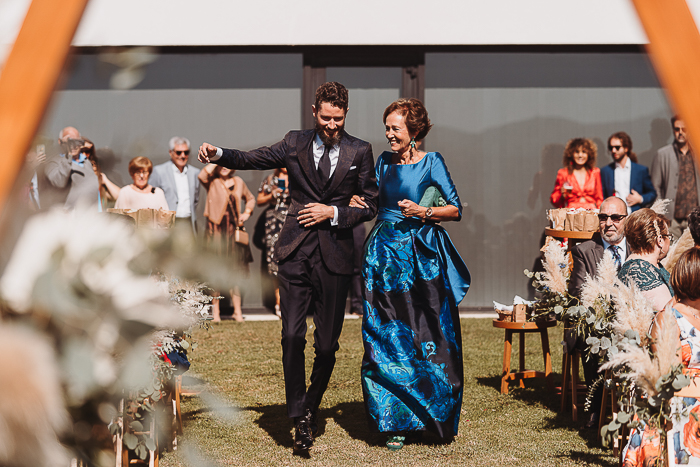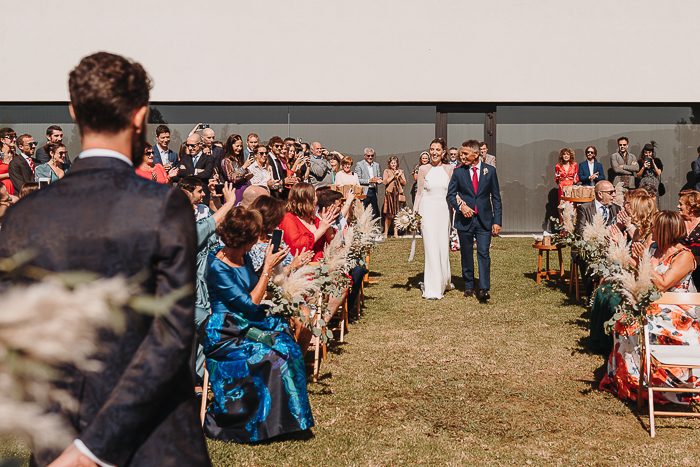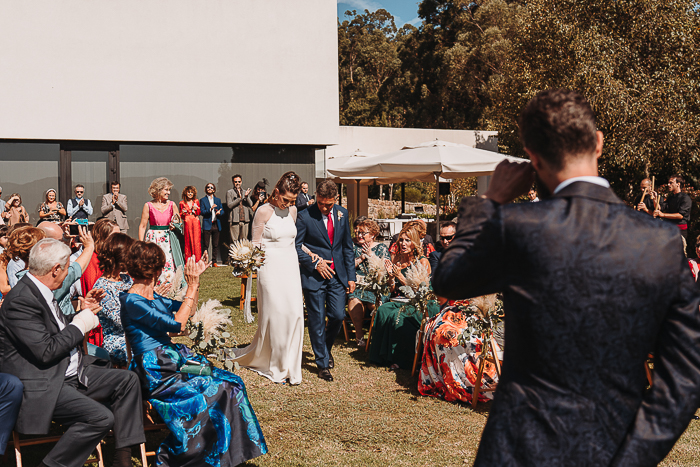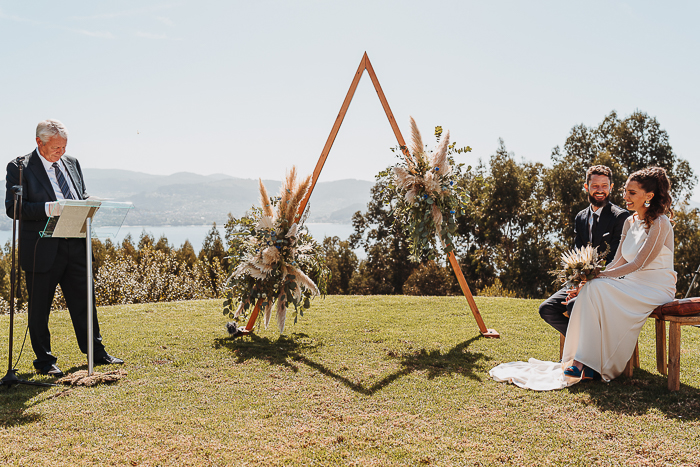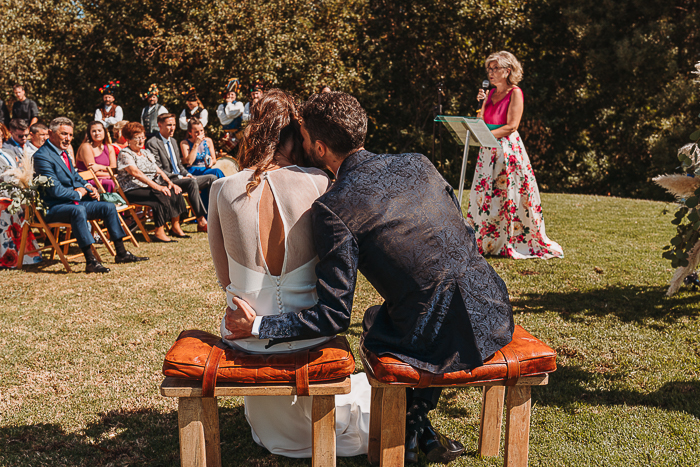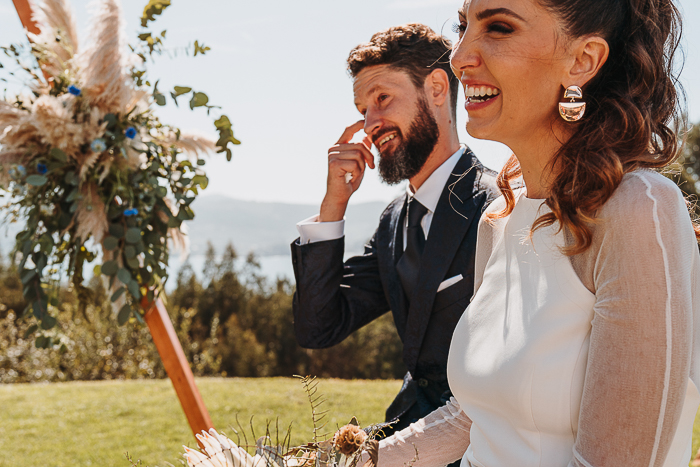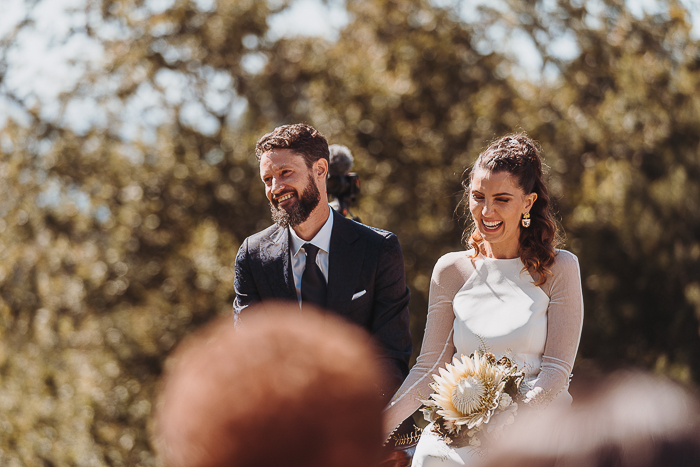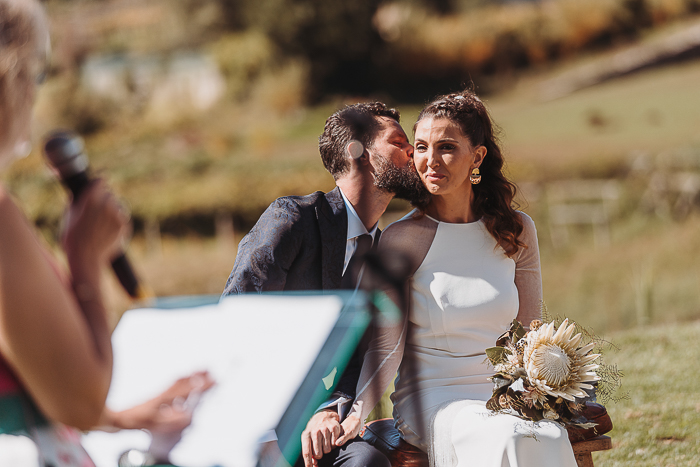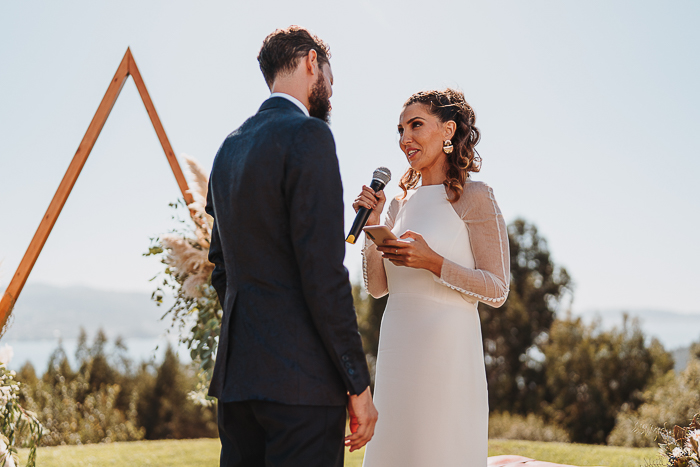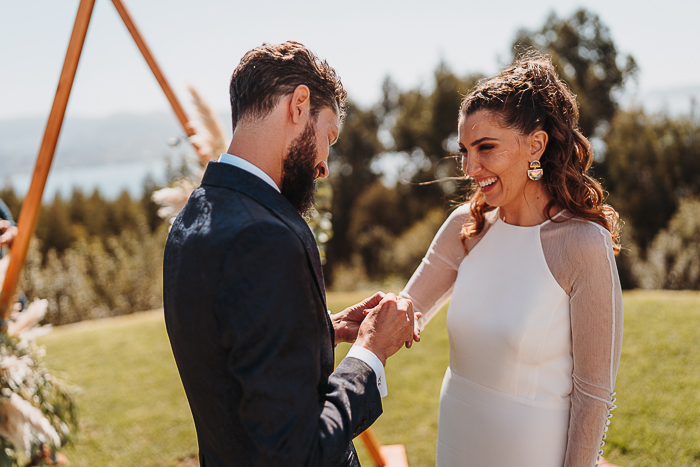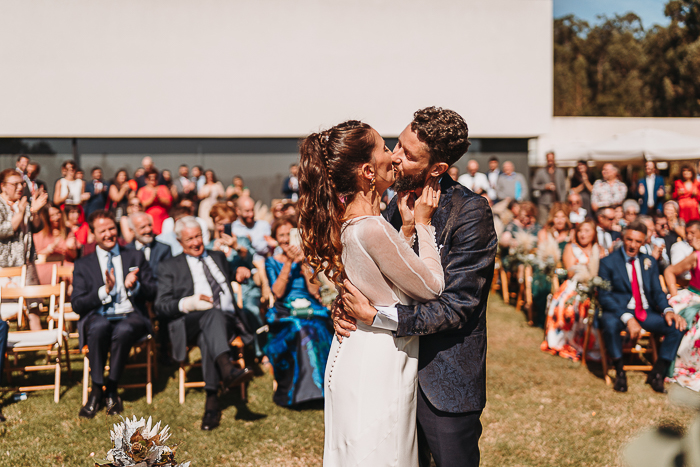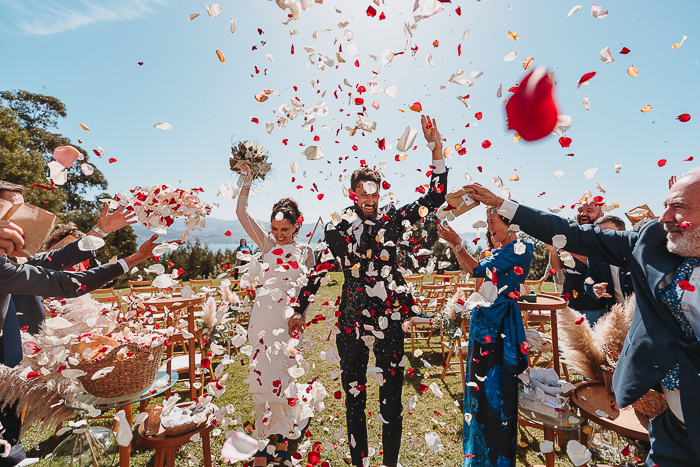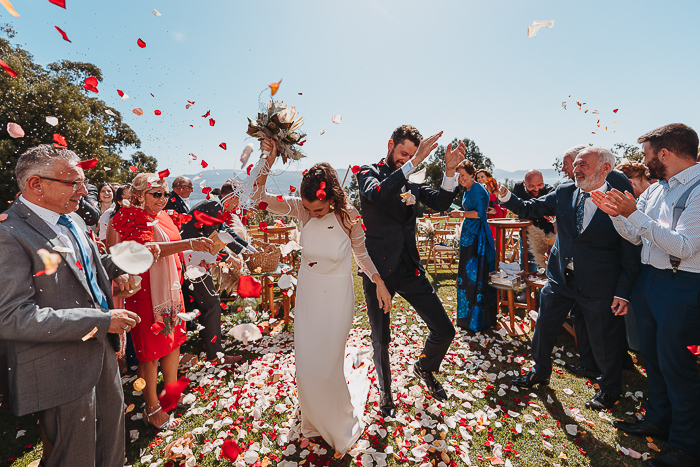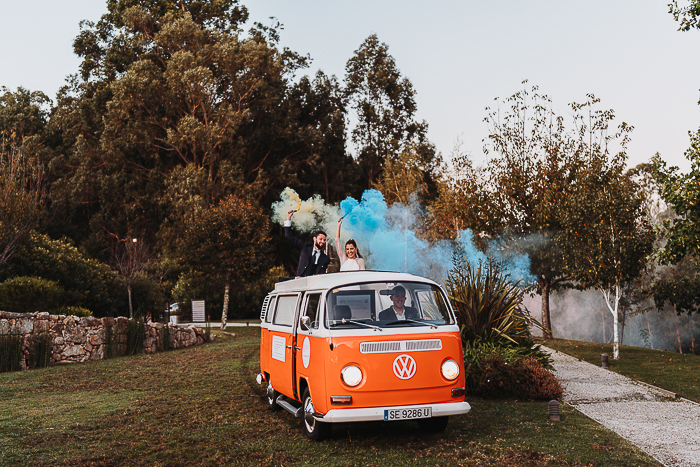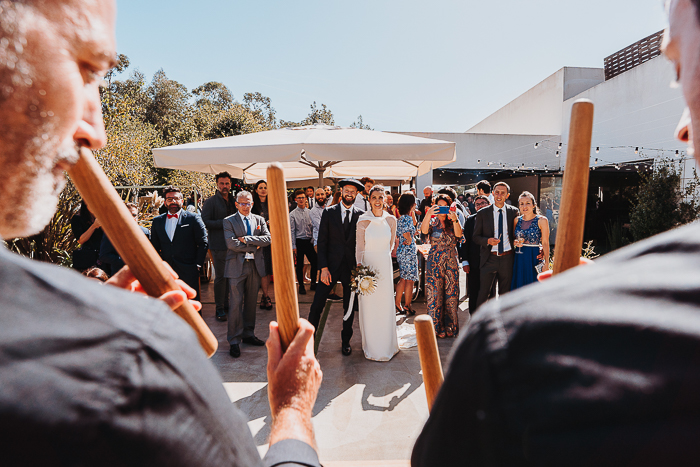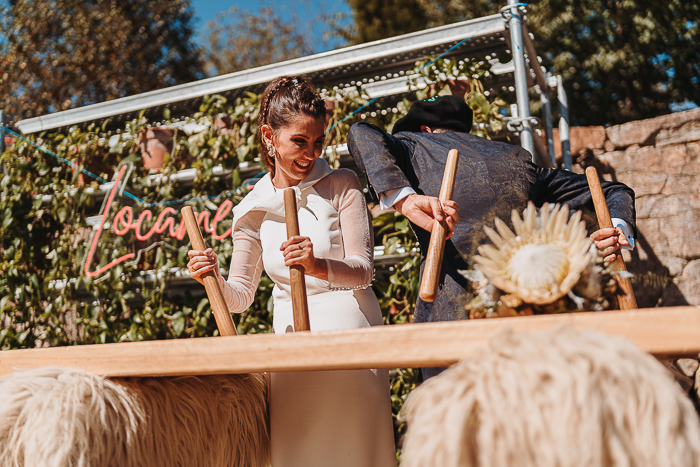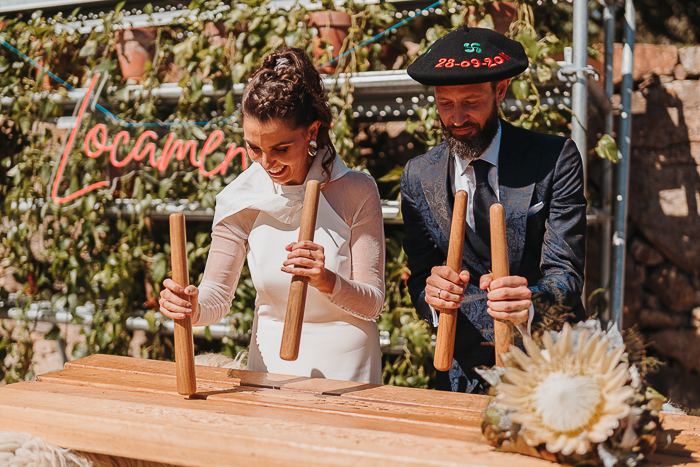 Why A Stress-Free Pepe Vieira Wedding
We had a different venue reserved but four months before the wedding, we were informed that our wedding would not be possible. There was a lot of sweat and tears, but we found Pepe Vieira, which was even better than the previous venue. Our advice is do not get stressed even when things go wrong. It's all about enjoying the process.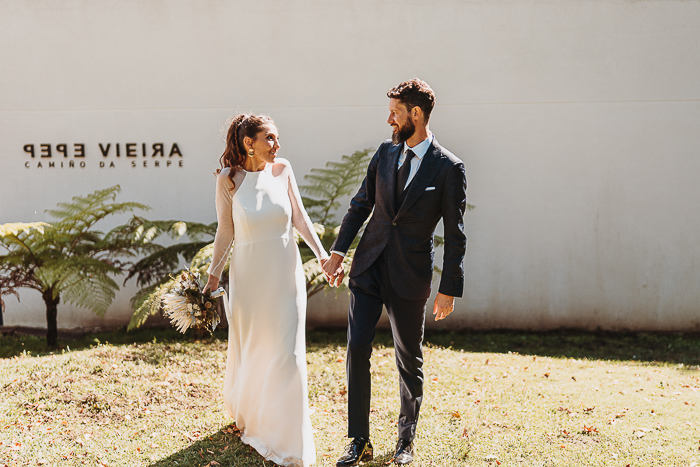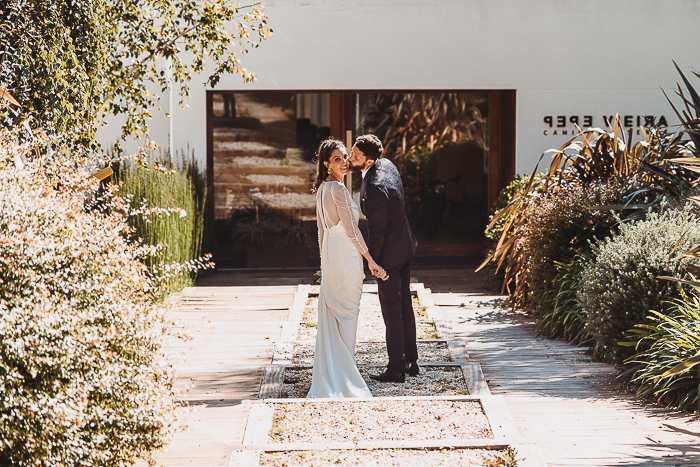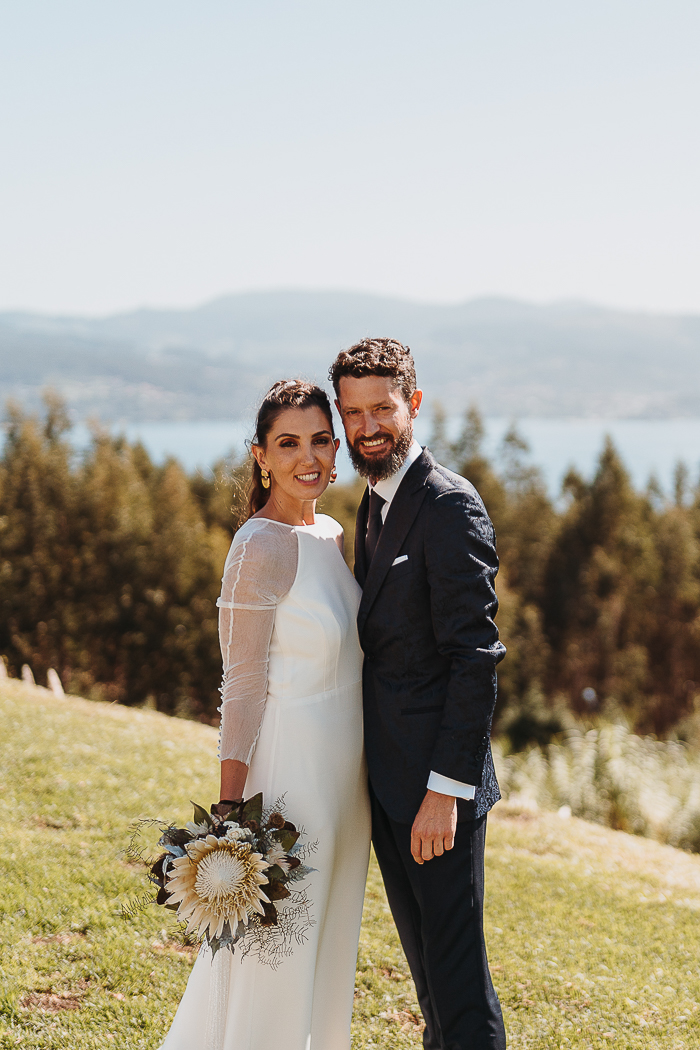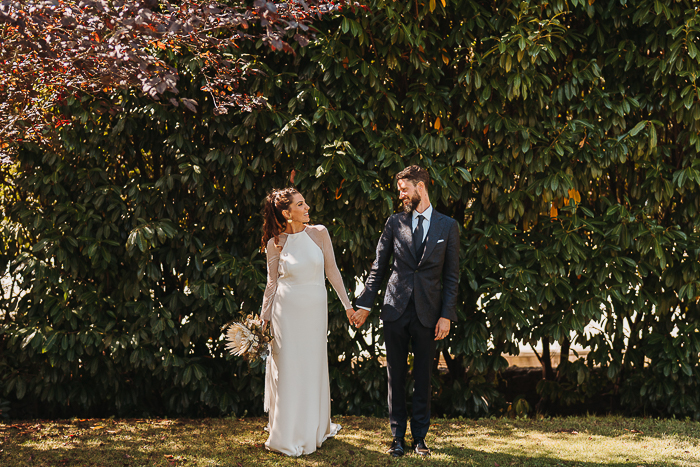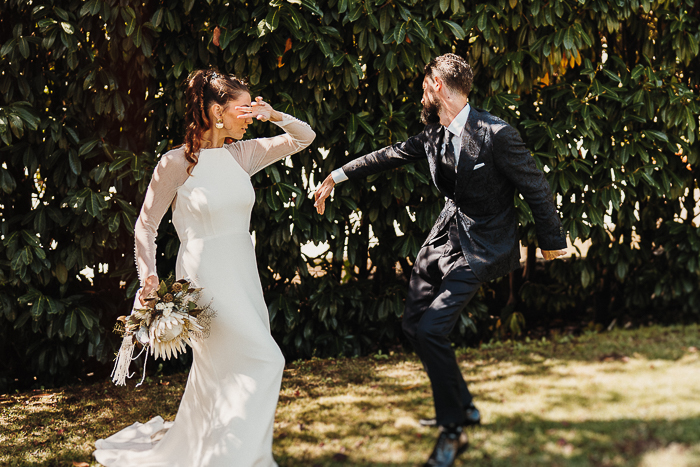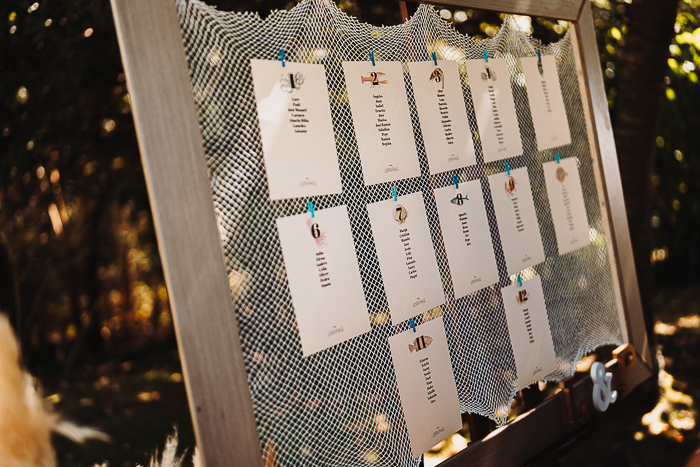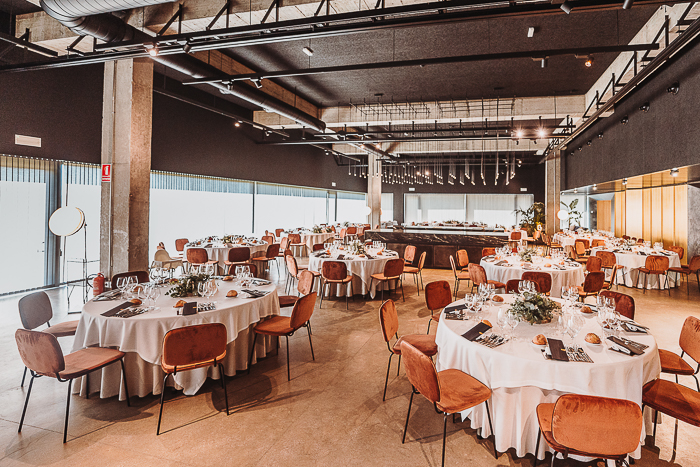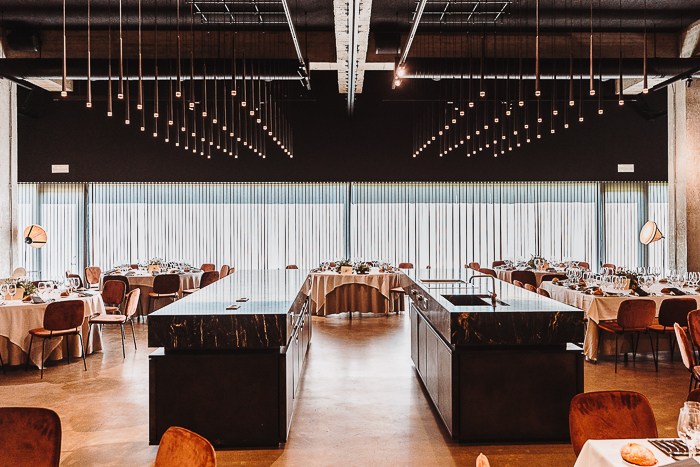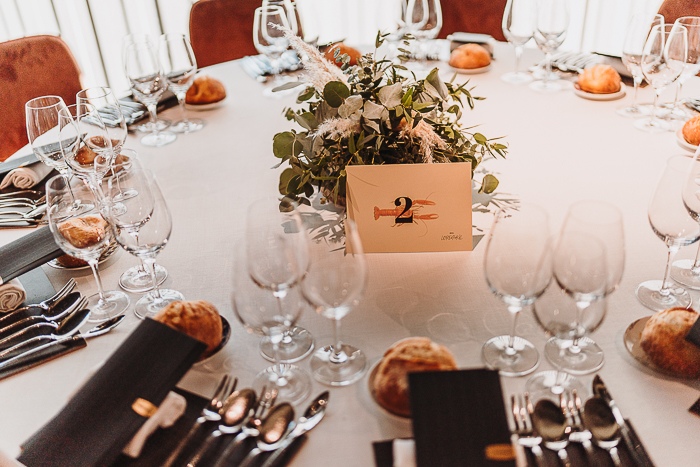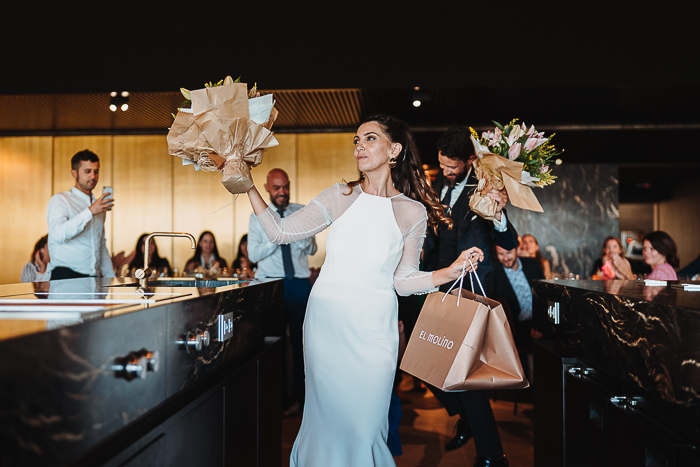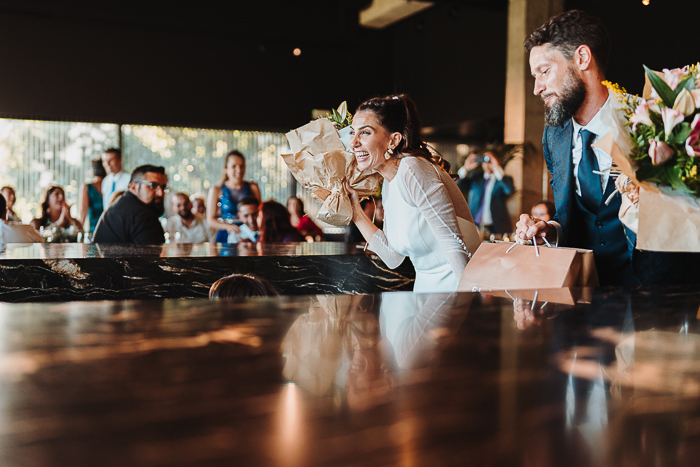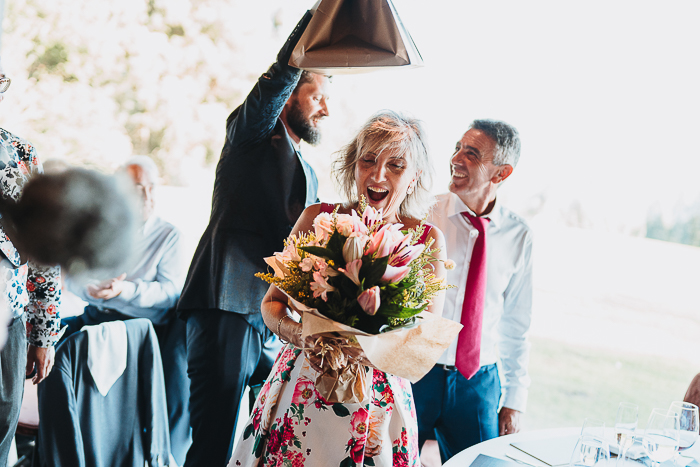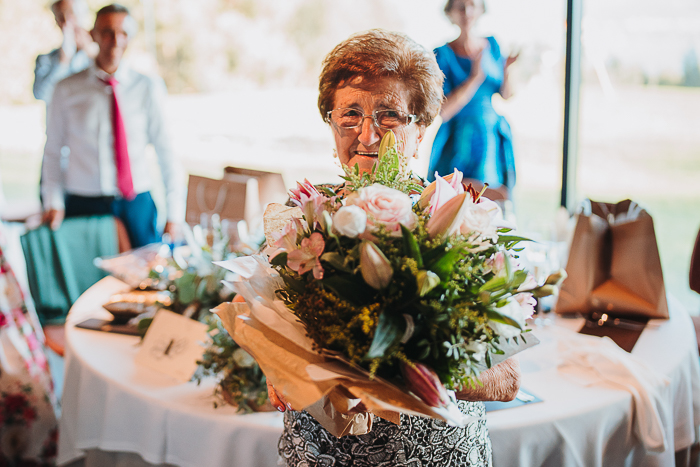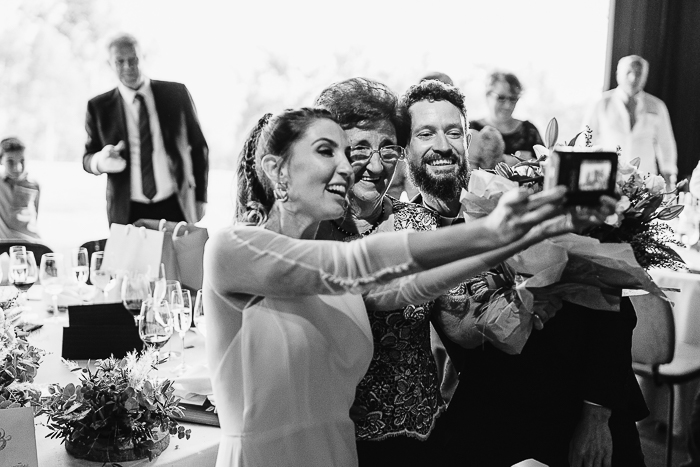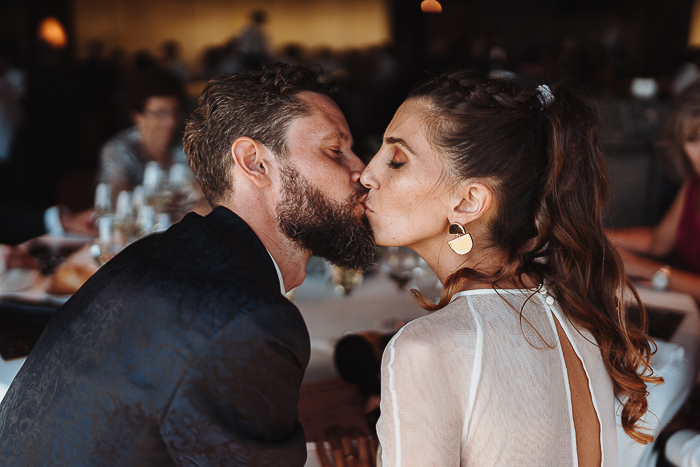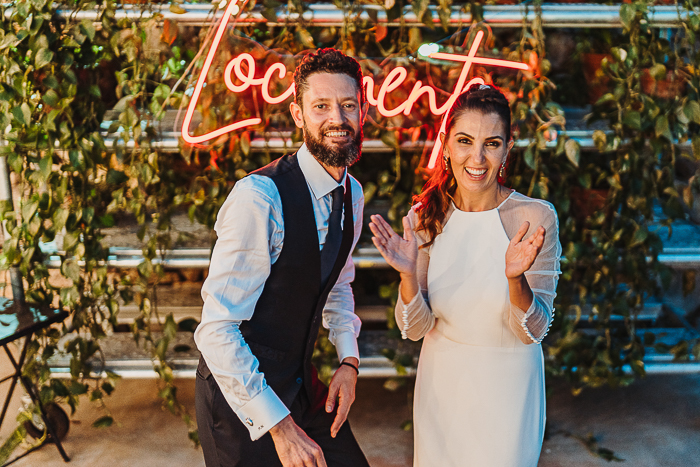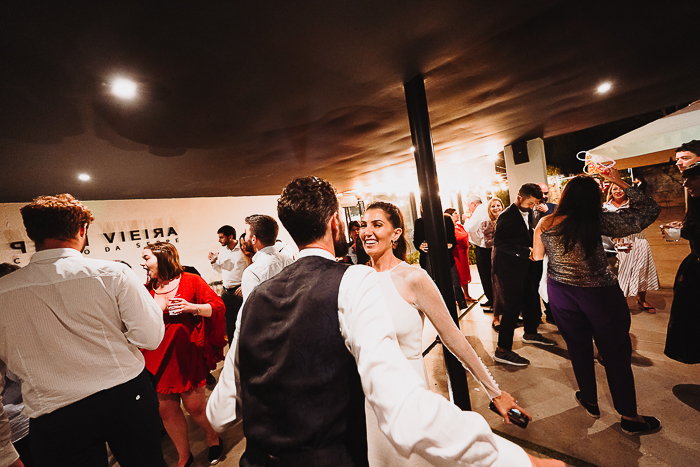 Congratulations again to Lore and Paúl on their stylish modern Galicia wedding at Pepe Vieira! Thank you to photographer Msanz Photo for sharing their special day. Has this wedding inspired you to throw your own destination "I do's"? Don't forget to use our six tips for planning a destination wedding!