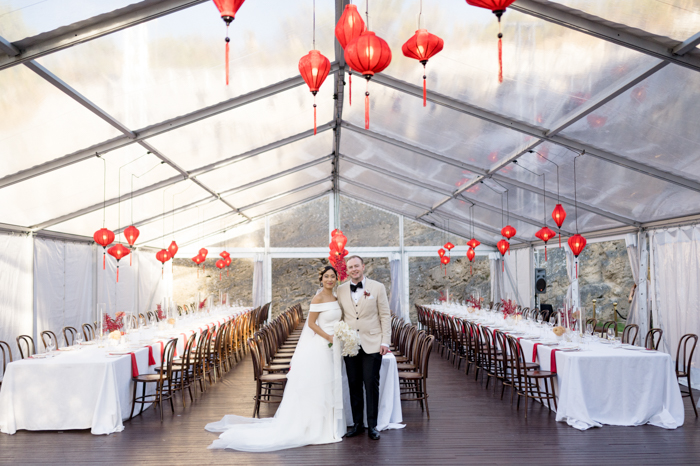 With nods to their Chinese roots and the Western culture they grew up in, Tracy and Matthew's Quarry Amphitheater wedding perfectly blended an East meets West style. The pair was set on incorporating meaningful traditions into their big day in a big way, and they totally nailed it!
With soaring limestone walls, manicured lawn terraces, and stunning city skyline views, the couple had the most picturesque setting for their "I dos." A red DIY arbor with Chinese symbols representing happiness was the eye-catching backdrop that framed the moment they exchanged heartfelt vows. After the ceremony, guests were greeted with a beautiful sight at the marquee reception, where red centerpieces and accents popped against an all-white tablescape while red lanterns hanging overhead tied everything together.
They were able to realize their vision with the help of their talented vendor team, and they executed it impeccably. To see how this couple infused their big day with their own unique styles and combined it with tradition, scroll through these images captured by Norman Yap.
The Couple:
Tracy and Matt
The Wedding:
Perth, Western Australia, Australia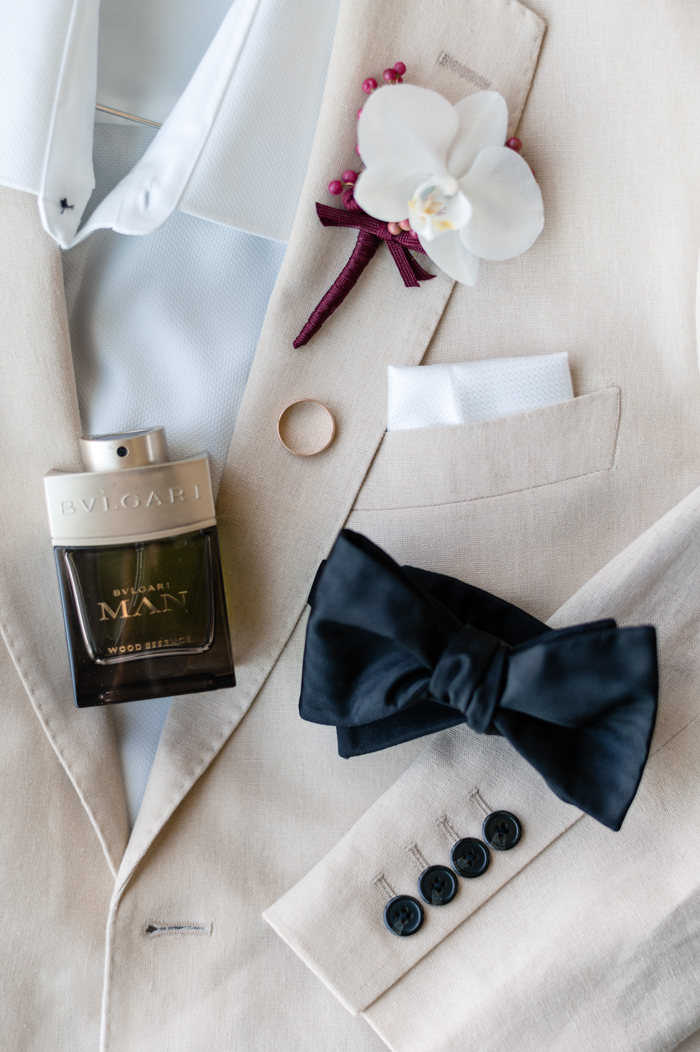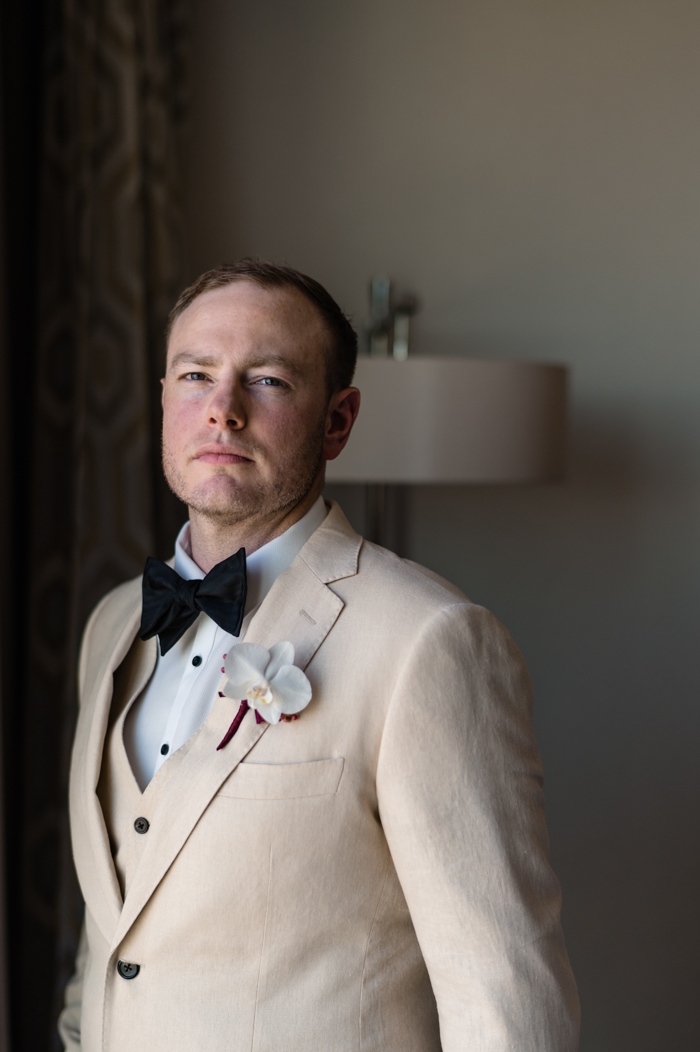 An East Meets West Quarry Amphitheatre Wedding
We wanted an East meets West wedding. I was born in Australia, but I am a first-generation Taiwanese-born Australian. I tried to connect my wedding to my roots while incorporating important traditions from the western culture that we grew up in. Not only that, we also wanted our celebration to feel like you were in the bush, maybe somewhere southwest, but it's a hidden spot in the city center. It had beach and city views and felt warm, like a destination wedding.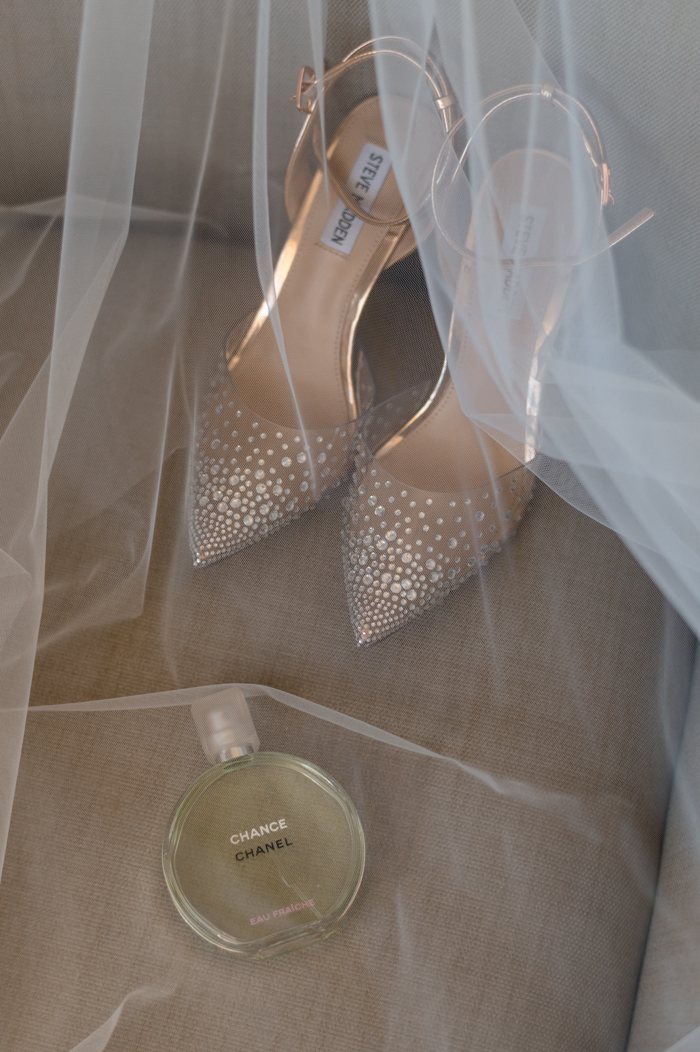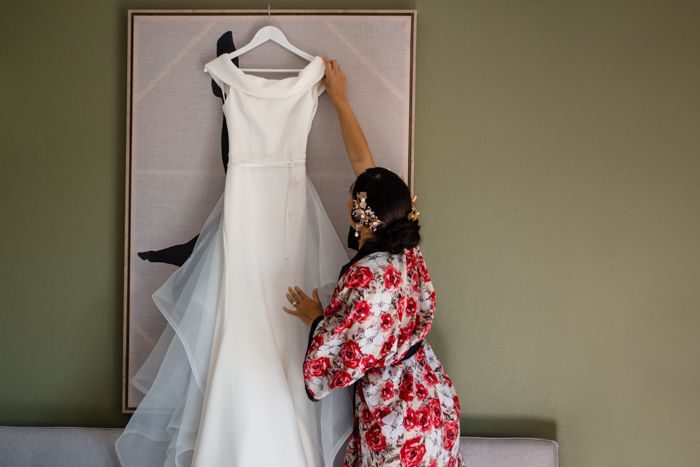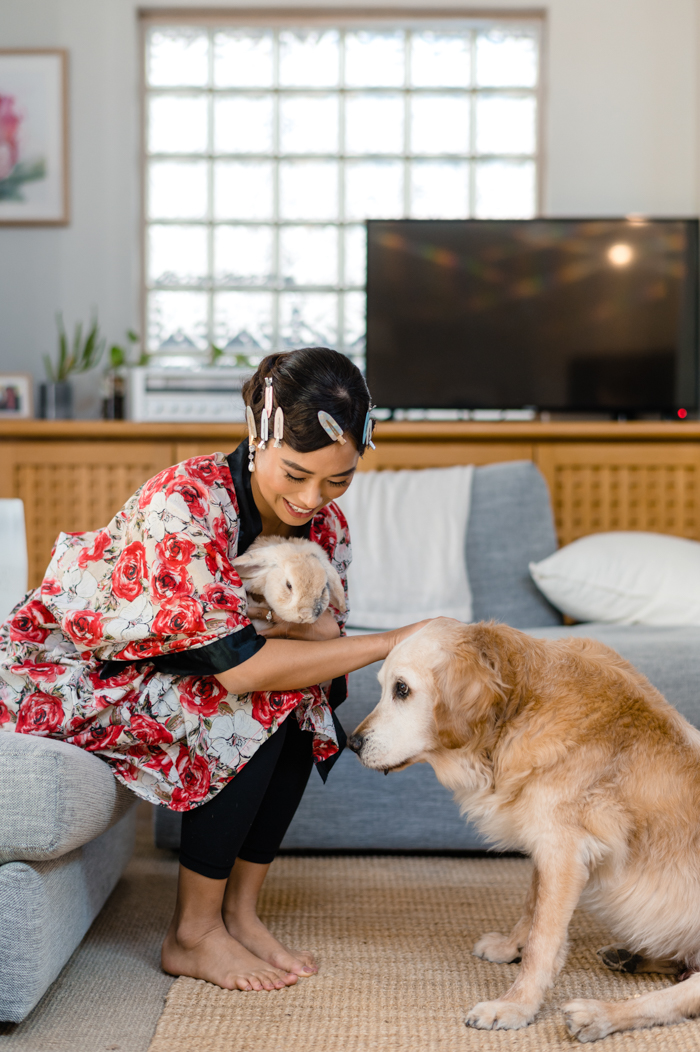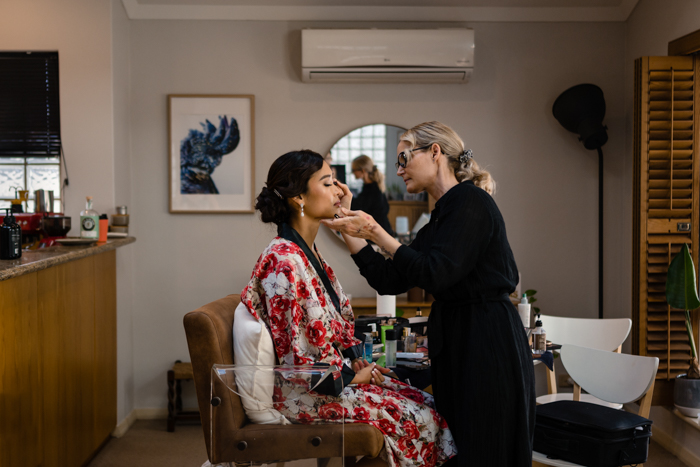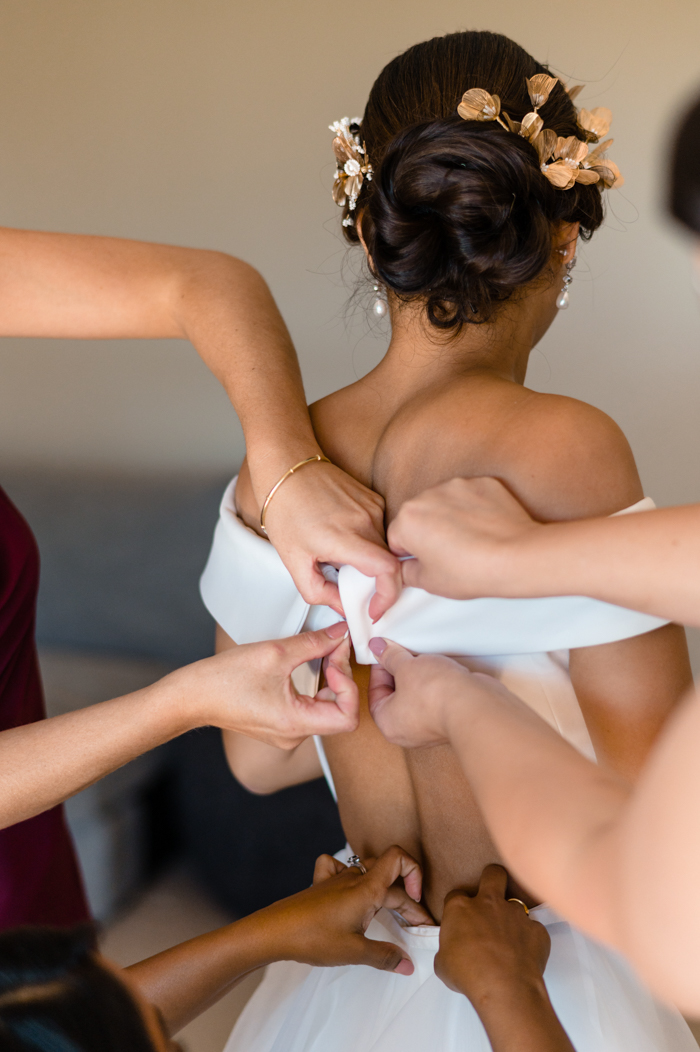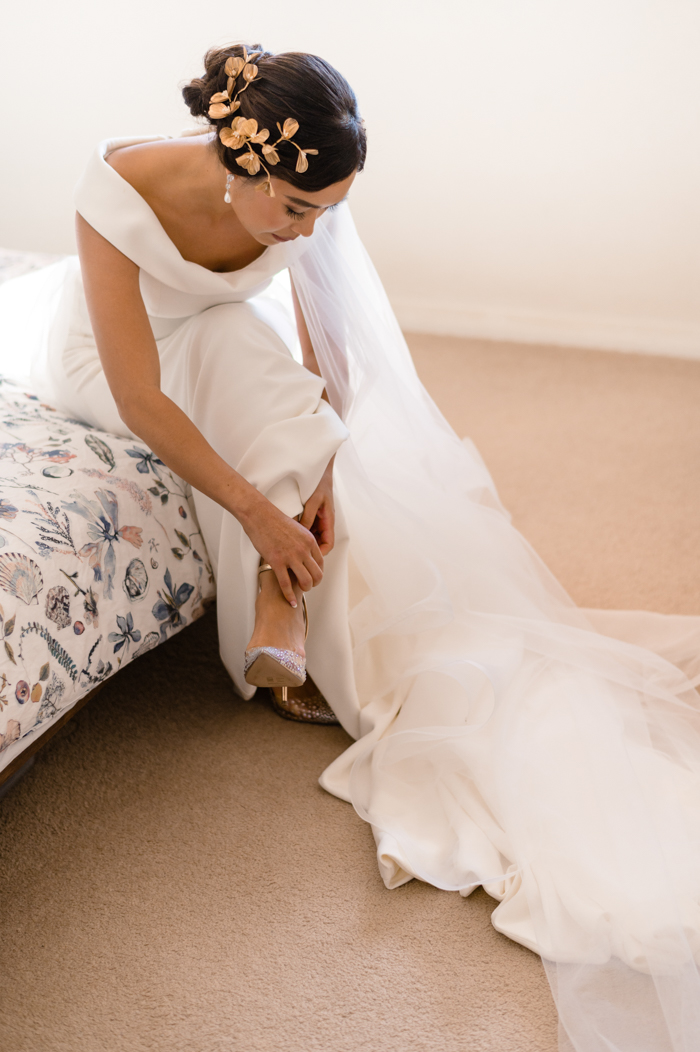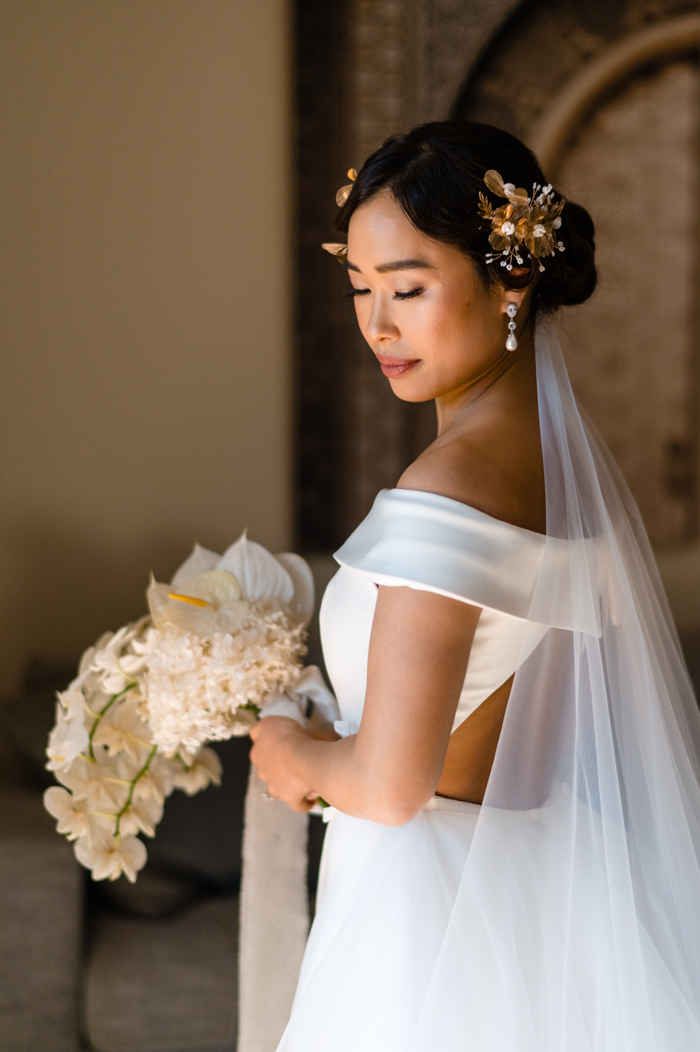 Personalizing Their Ceremony By Incorporating Meaningful Chinese Traditions
We made our arbor, representing the double happiness symbol in Chinese characters. Our celebrant was someone I had known since I was 12. We also personalized and wrote our own vows. And lastly, we had a separate tea ceremony upon return from our photo shoot before our reception.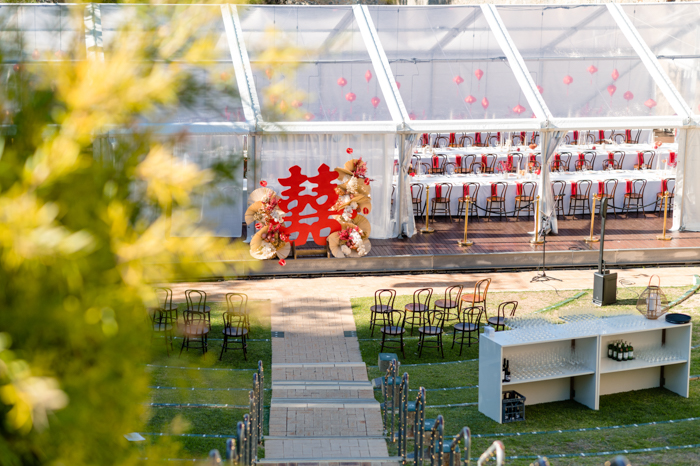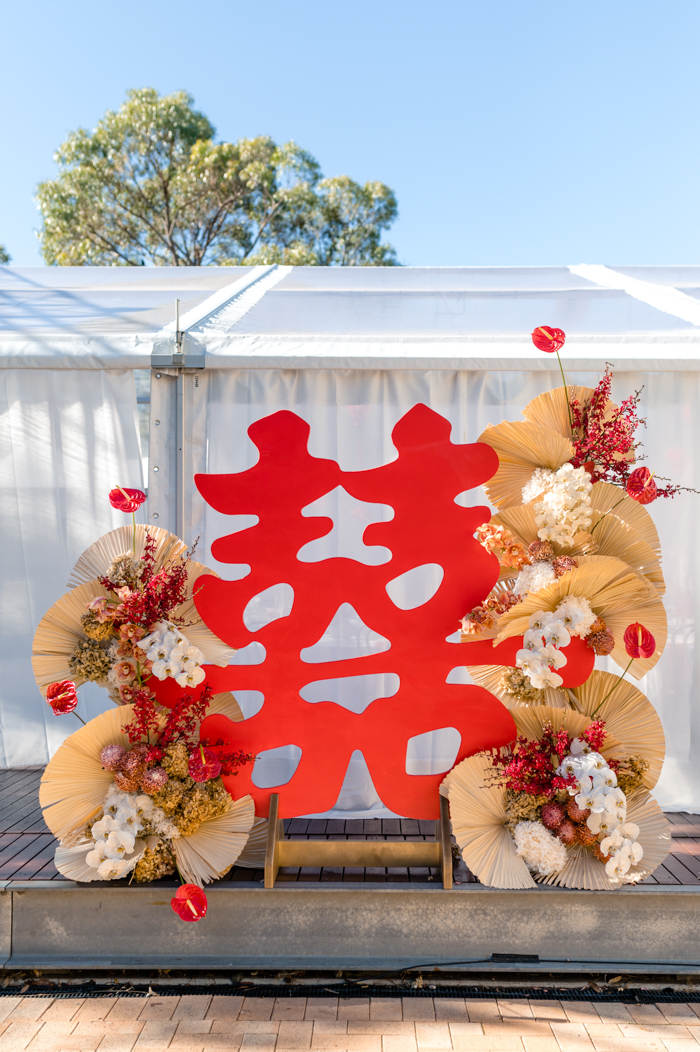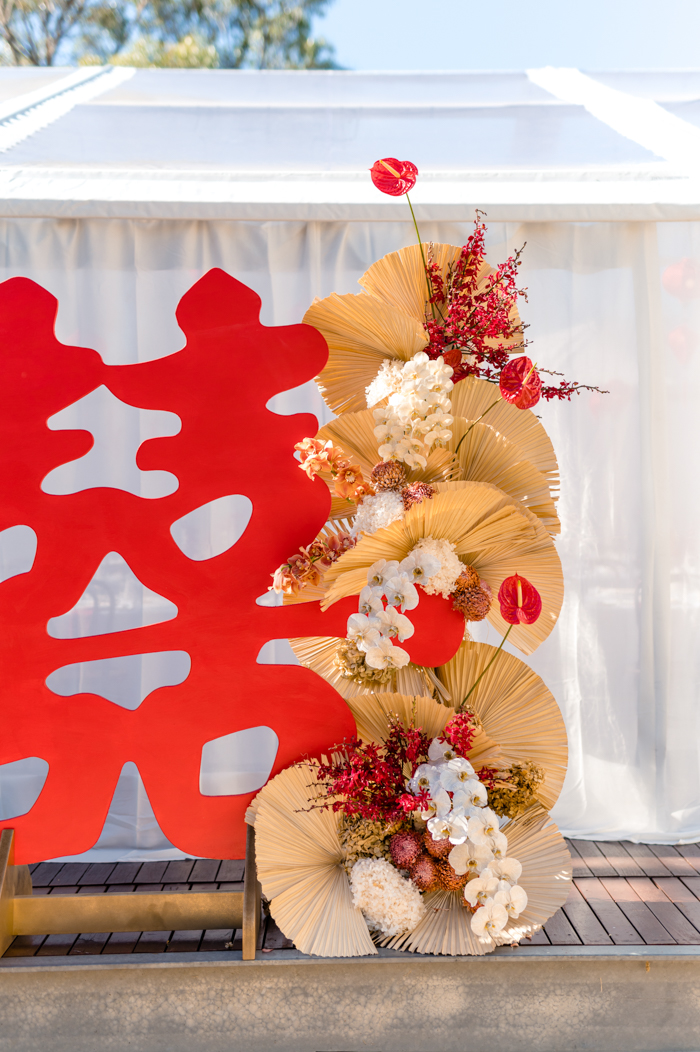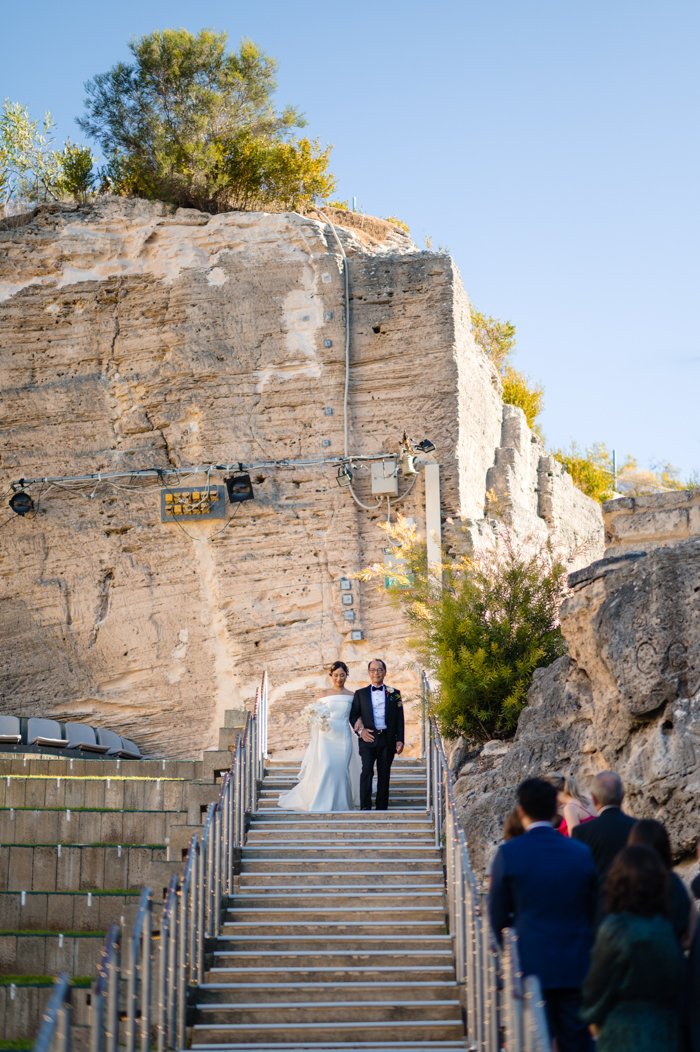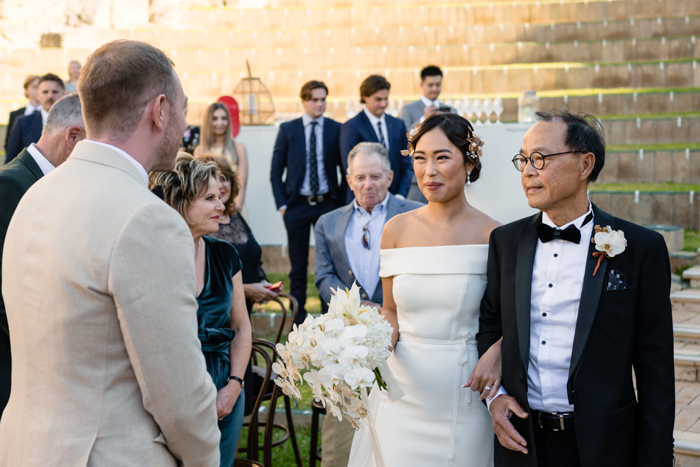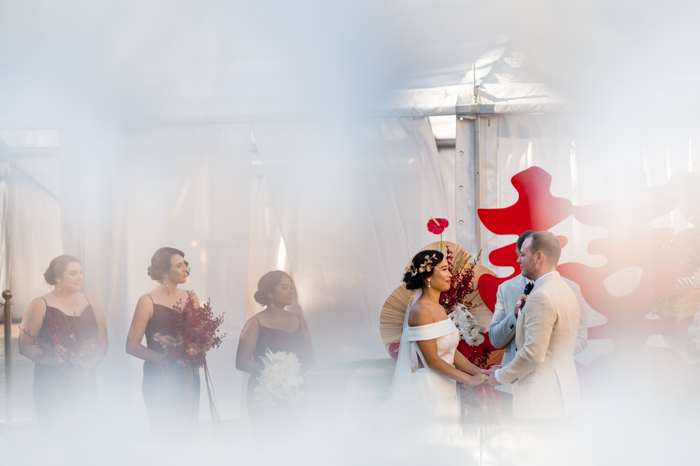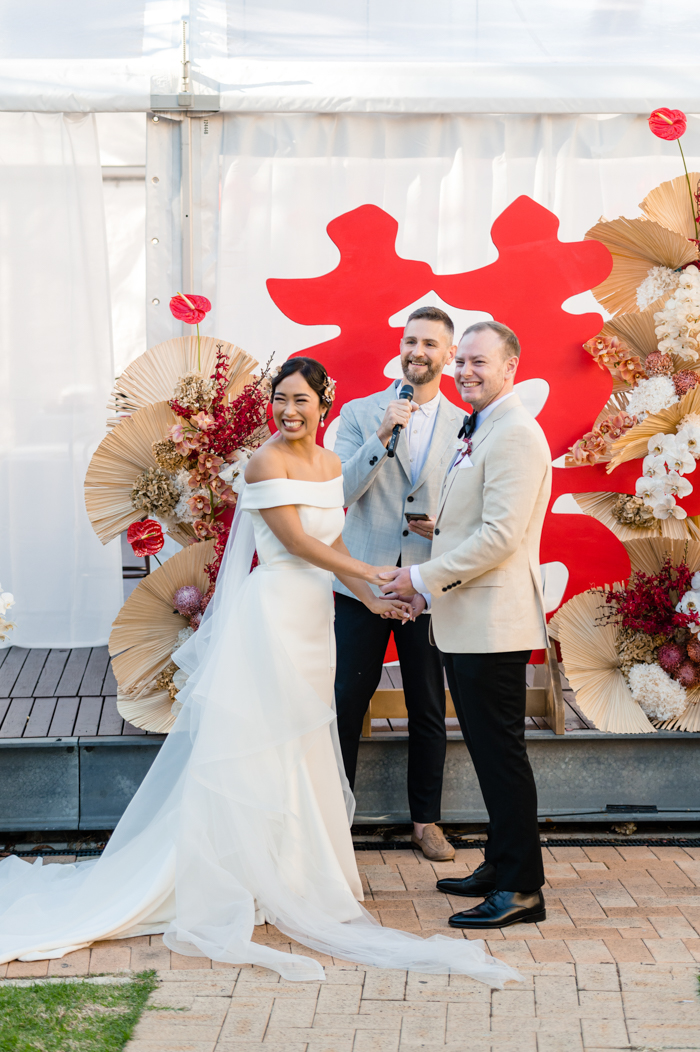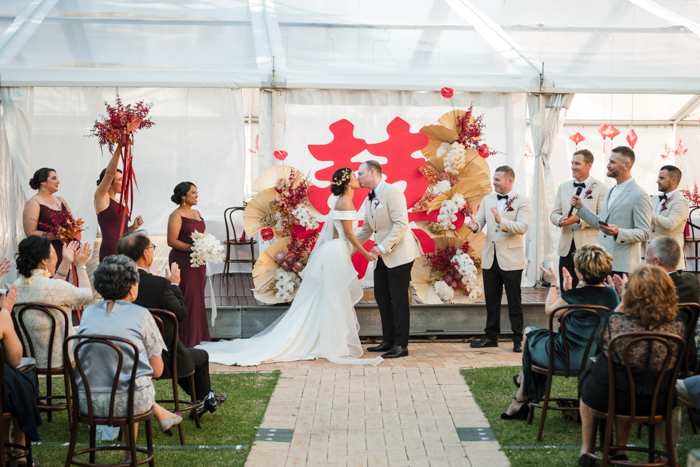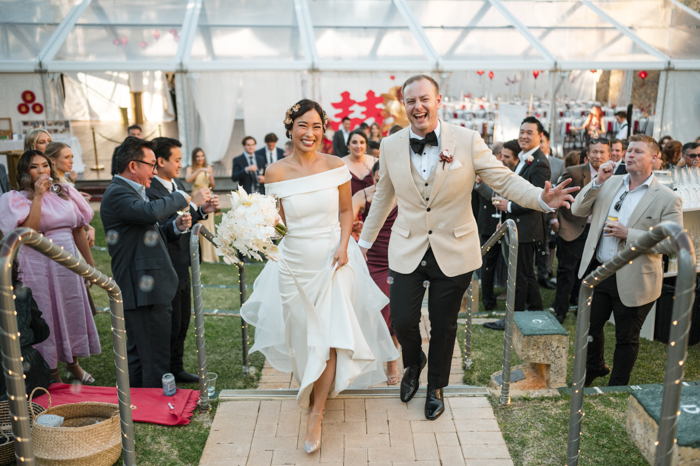 How They Pulled Off Their Dream Celebration While Sticking To Their Budget
We started with a budget we could afford. After sourcing pricing for all vendors, we prioritized what was most important to us on our wedding day, renegotiating our other vendors or doing without for a cheaper option.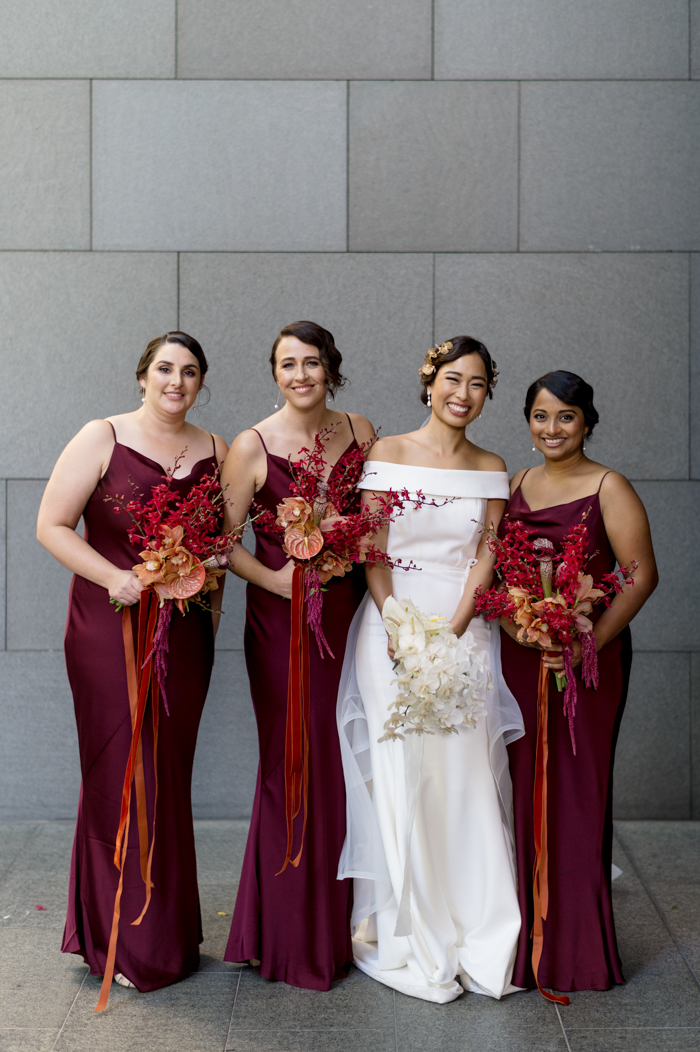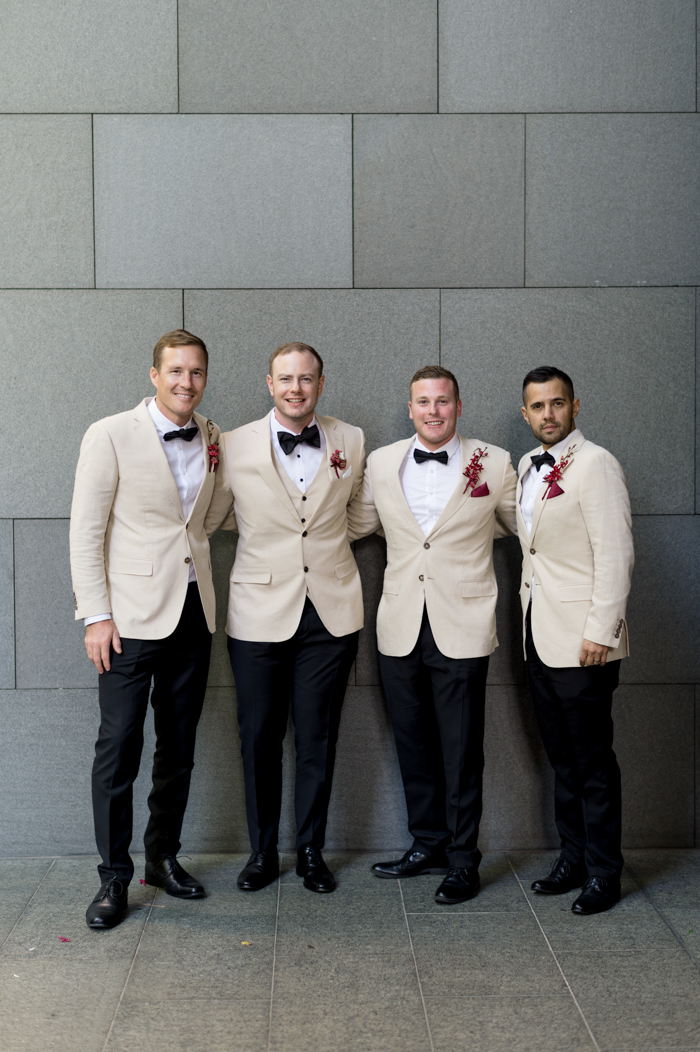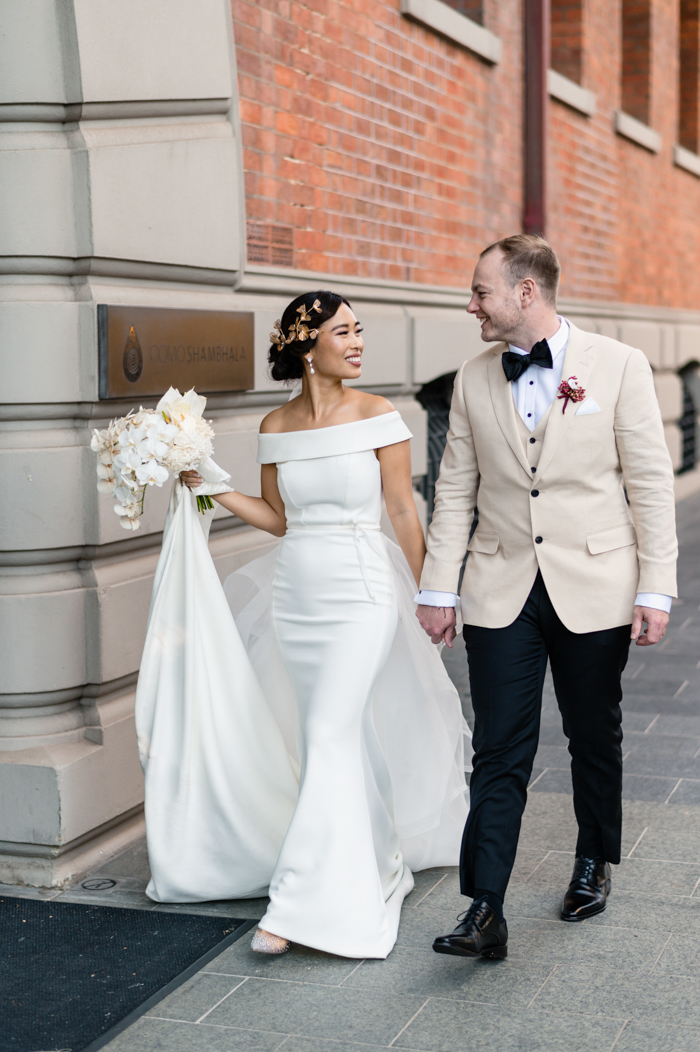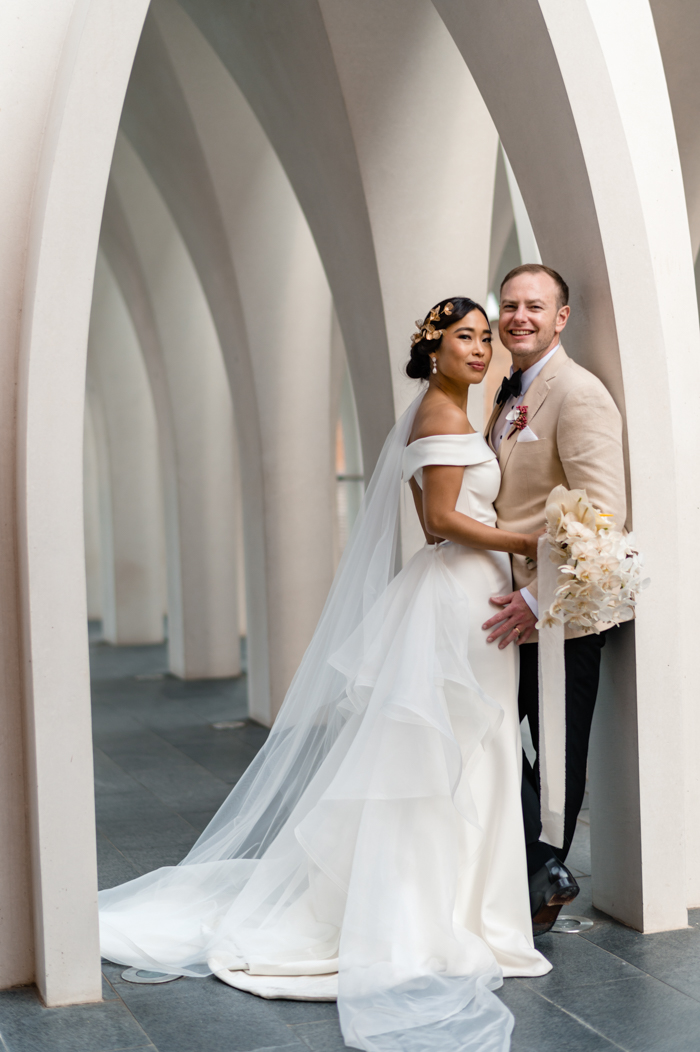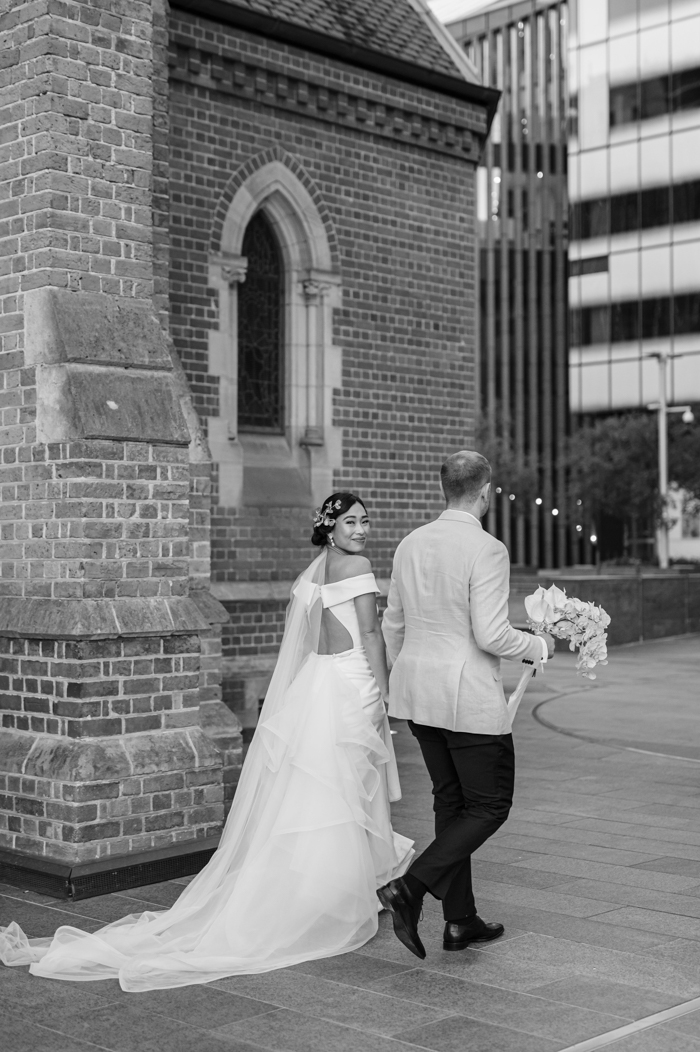 Wedding Details That Served As Nods To Chinese Culture
We sourced beautiful Chinese lanterns for our reception. We also had a family-style food service consistent with our cultural eating style. The public tea ceremony showcased our respect for our parents. And lastly, we gave our guests chopsticks. We thought it was a fun gift, and many of our guests didn't own any, so it was a nice cultural touch.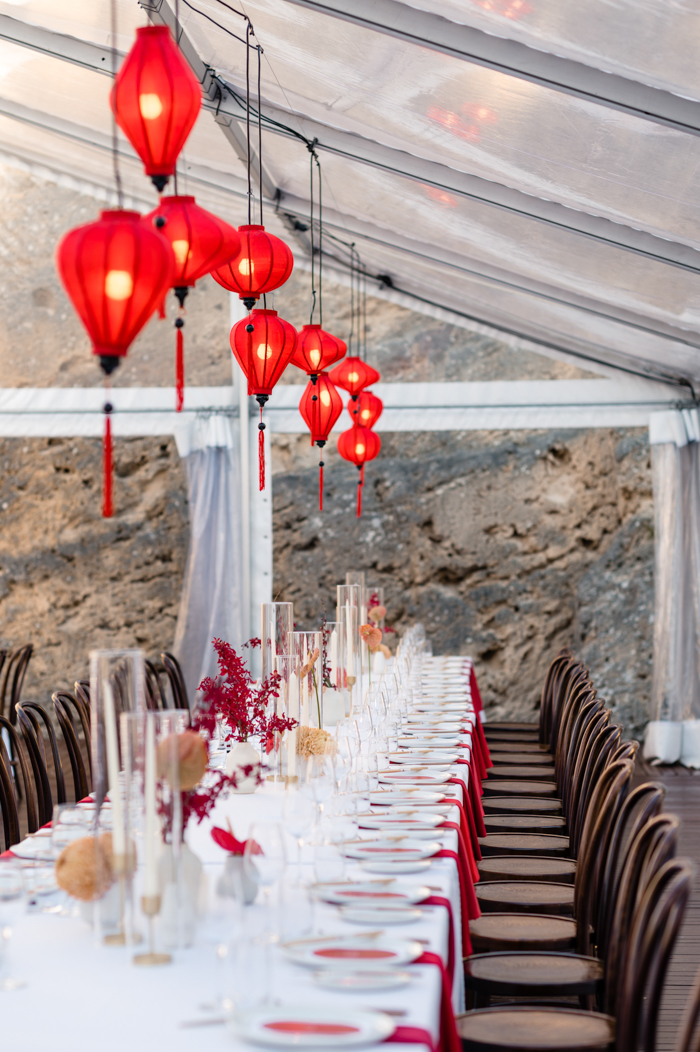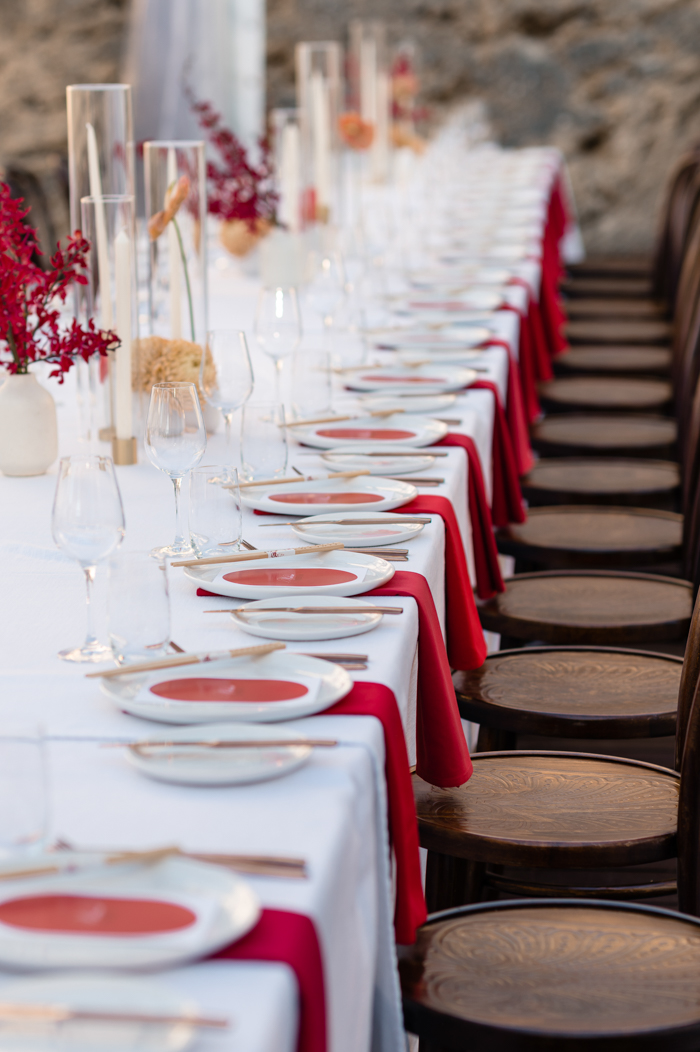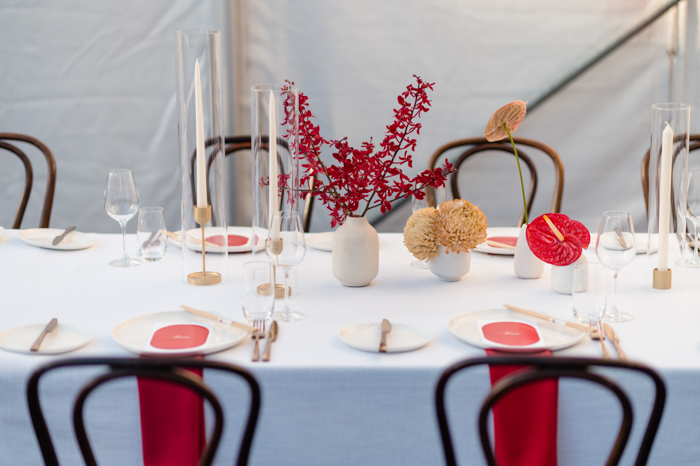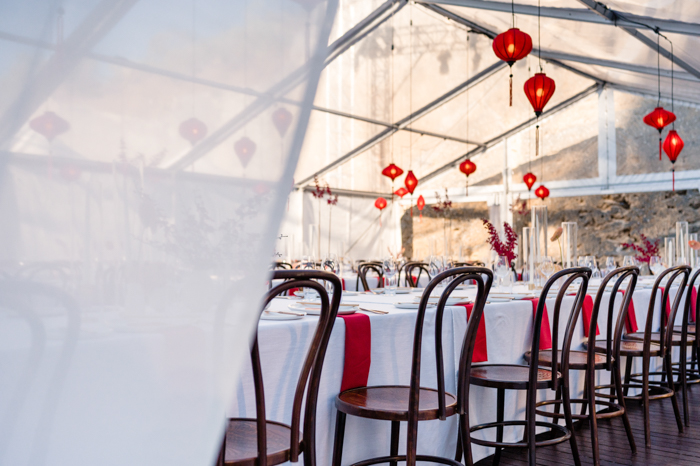 Advice From The Newlyweds: Stay True To Your Wedding Vision
Stick to one theme and go from there. Please don't change your vision to suit what is available from vendors. Often they will assist where they can with making your day unique and special to you.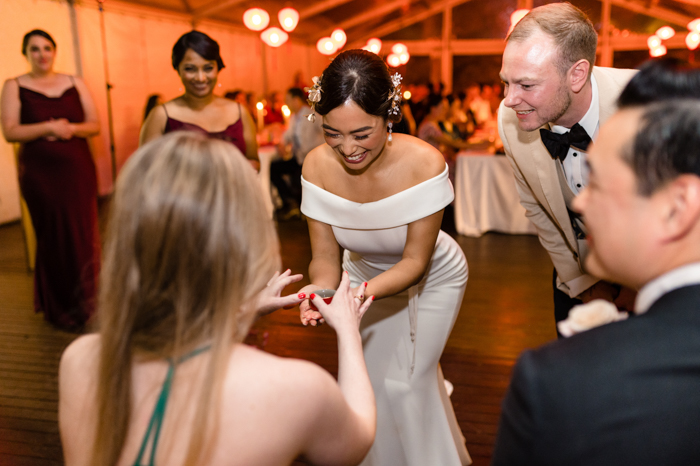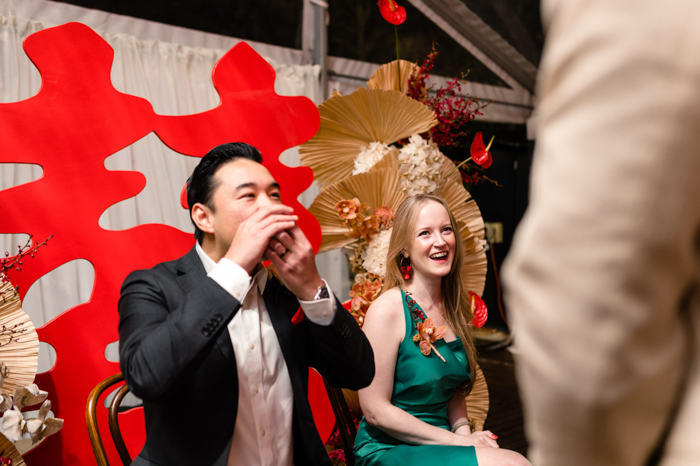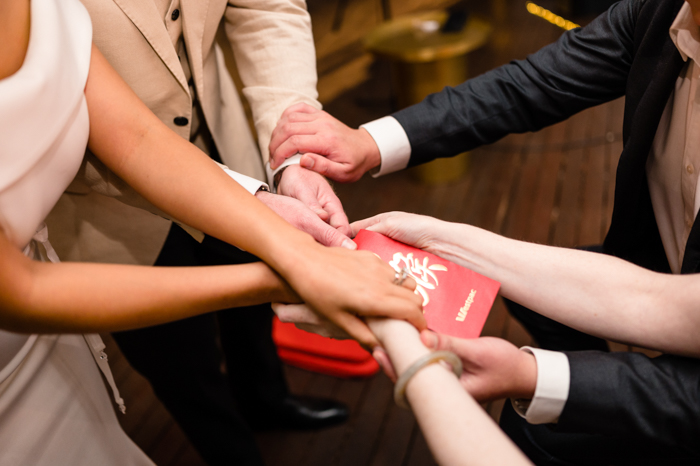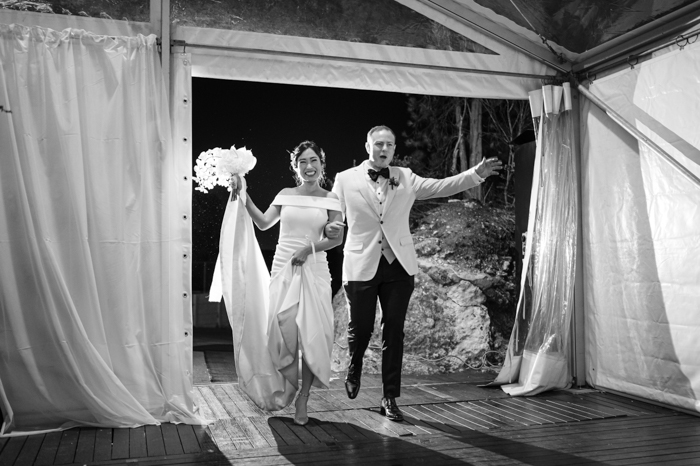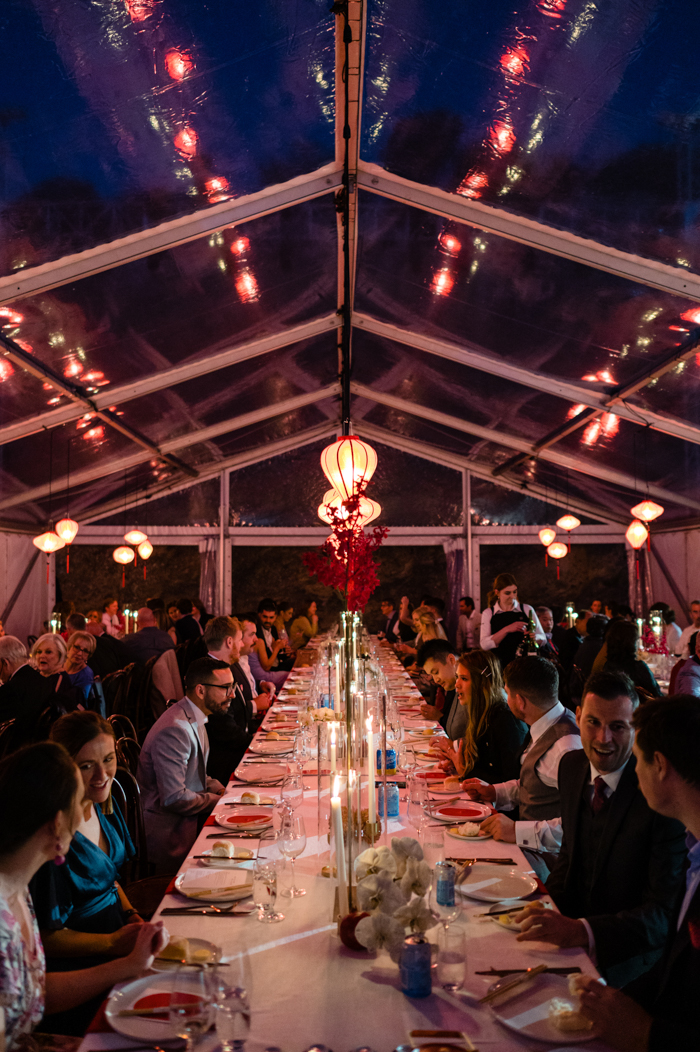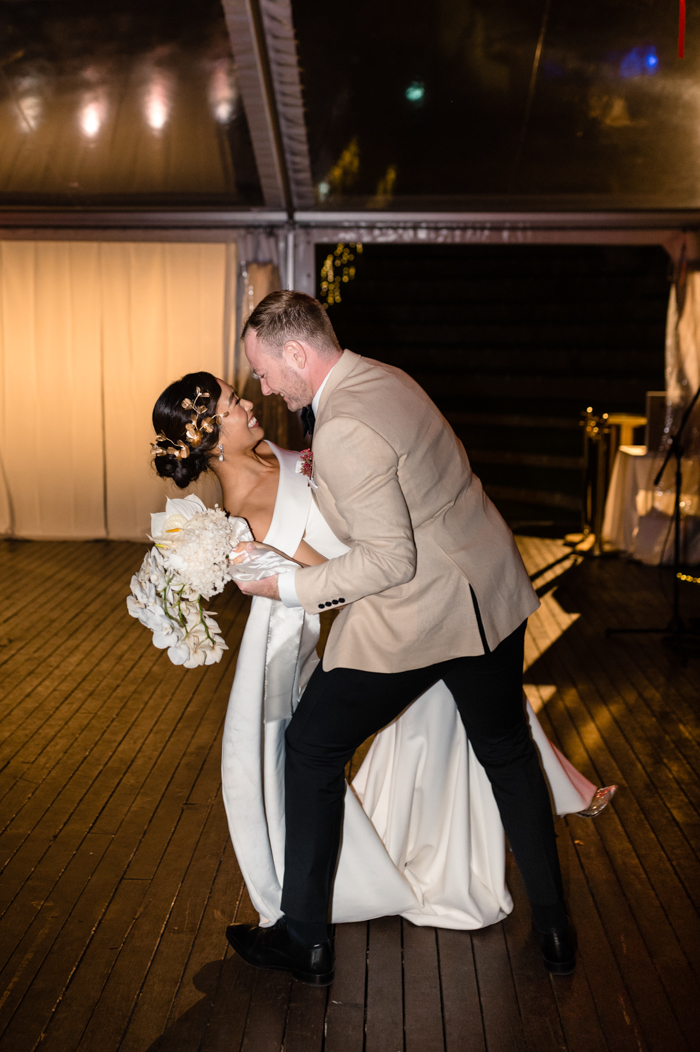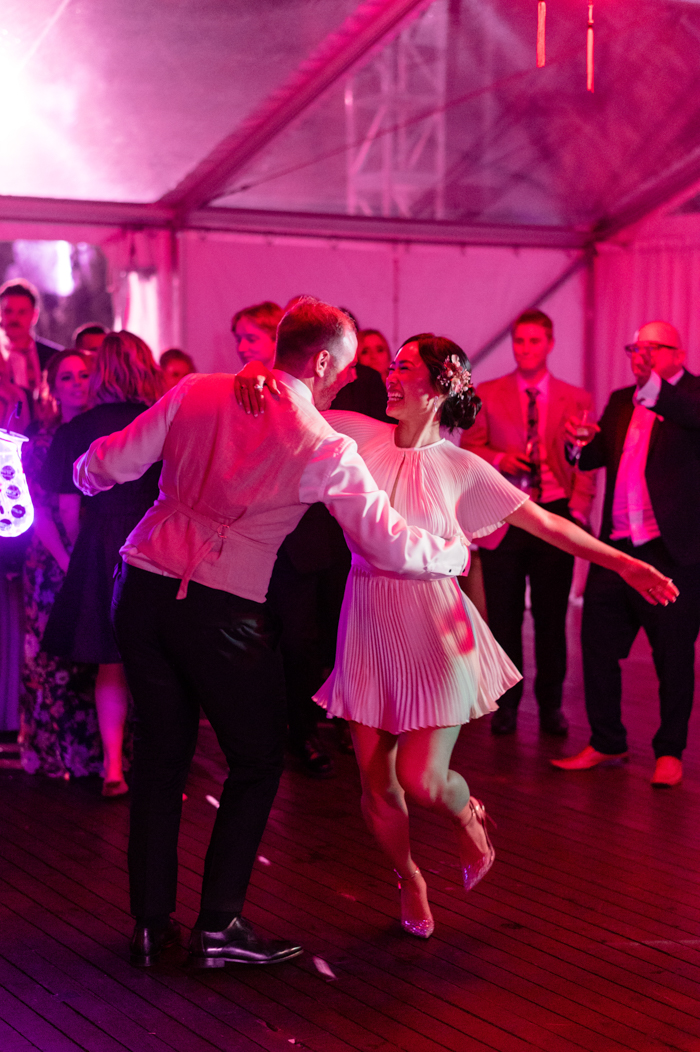 Congratulations to Tracy and Matthew on their Quarry Amphitheatre wedding. Their big day is a shining example that it's possible to have a wedding that beautifully blends traditions and that's one-of-a-kind. And, of course, many thanks to Norman Yap for capturing all the love, beauty, and magic at every angle.
The best weddings are packed with authentic touches that tell a story about the couple and their love. Not sure exactly how to do this? Check out our guide for ideas on how to make your celebration unique and unforgettable.