If there's anyone we're taking makeup advice from, it's wedding day makeup artists. They've nailed the best products and practices for enhancing your natural beauty. They've also figured out the secret to ensuring their clients' makeup stays in place all day, from the teary vows to the sweaty dance floor. Plus, they have experience working with every kind of skin type—finding a product that works for everyone. And that's why we fully trust their recommendations.
So if you're on the hunt for new makeup products to add to your collection, these professional makeup artists are sharing their tried and true makeup products that are a staple for wedding days.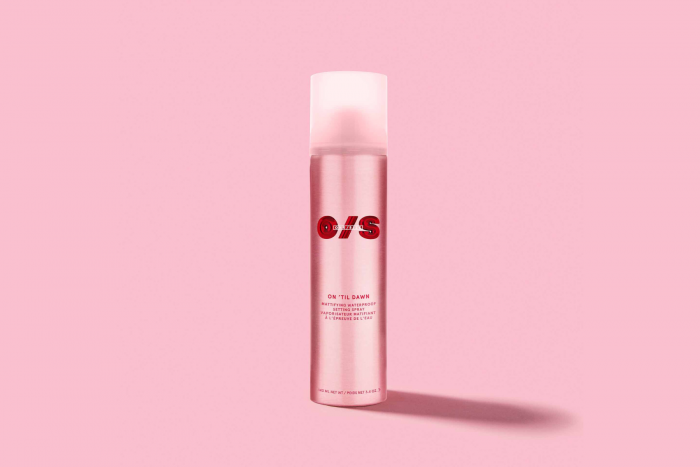 1. One Size On 'Til Dawn Setting Spray To Complete Wedding Day Makeup Look
"My name is Michelle, a makeup artist and the founder of Willow House Beauty. My staple wedding day product is the One Size On Til' Dawn setting spray. The most important aspect of wedding day beauty is longevity, and this product is my first line of defense to ensure my client's makeup stays. The setting spray keeps makeup shine-free and waterproof for 16 hours. It protects against tears, sweat, hugs, and all of the things that happen during a wedding day!"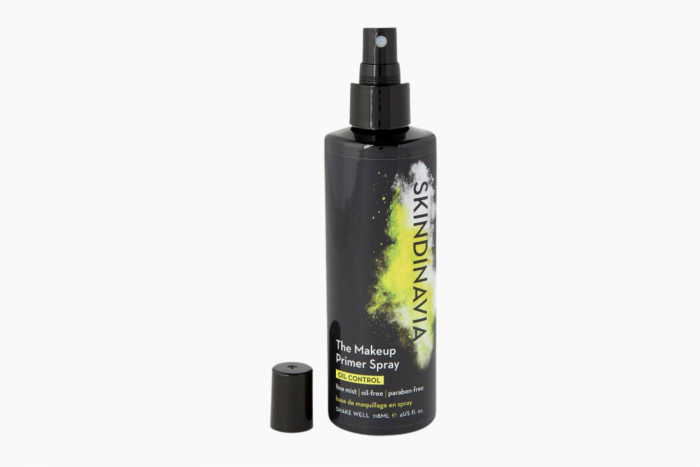 2. Skindinavia Makeup Primer Spray Oil Control
This with oily skin, listen up. This TikTok wedding makeup artist is sharing her secret weapon for those who have extremely oily skin. She uses the Skindinavia Makeup Primer Spray Oil Control "before skincare and sometimes even after." It's for those that consider their skin to be excessively oily, eliminating shine and reducing breakouts. It's a lightweight mist that clears pores and creates a flawless, long-lasting makeup look.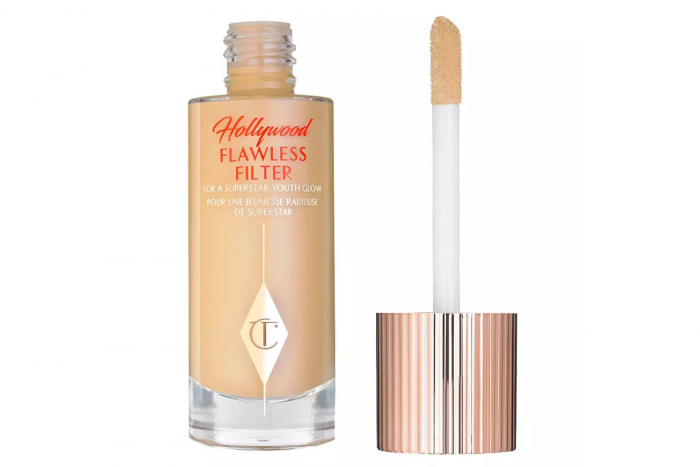 3. Charlotte Tilbury Hollywood Flawless Filter
The Charlotte Tilbury Hollywood Flawless Filter was recommended by not one but two professional wedding makeup artists. Caitie Kenzie from The Future Mrs uses this product on most of her clients as either a primer or an all-over base. It gives the skin an effortless lit-from-within glow and photographs beautifully—a double win.
Lyndsay Simon Beauty is a lover of this Charlotte Tilbury and says, "It's my favorite makeup staple that I use on almost every client who sits in my chair. I use this as a primer before foundation to give the skin a lit-from-within look (think about the way your skin looks surrounded by candlelight). Your skin will have the perfect glow without looking too shiny." After these glowing recommendations, we're sold.
Recommended Reading: Bridal Makeup Trends That We Can't Get Enough Of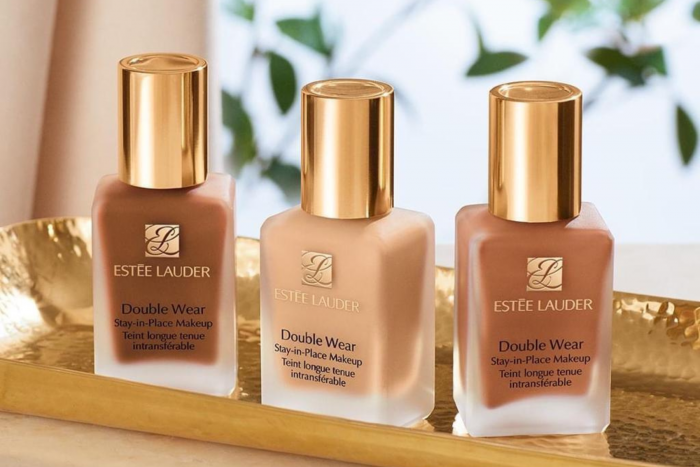 4. Estée Lauder Double Wear Stay-in-Place Foundation
The number one question this TikTok wedding day makeup artist gets asked is "What is your go-to foundation?" And she's giving us a little reminder that sticking with OG products isn't a bad thing. As the saying goes: if it ain't broke, don't fix it. That's why she sticks with her favorite long-lasting foundation, Estée Lauder Double Wear Stay-in-Place Foundation. Though she's tried many different foundations, this is the one she will constantly go back to. She says "I feel like I can use this for almost all of my clients, depending on the skin prep. The finish is beautiful, it's long-wearing, and the shade range is great. I just can't say enough great things about it."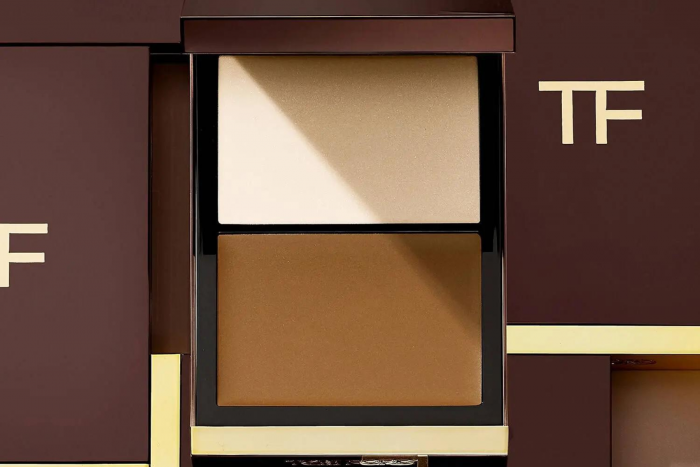 5. Tom Ford Shade And Illuminate Cream Contour Duo
If you're dreaming of creating a makeup look that's long-lasting, has a soft glow, and has a bit of dimension, Katie Moore from The Future Mrs has found the contour duo that'll give you just that. Tom Ford Shade And Illuminate Cream Contour Duo is her makeup must-have when it comes to wedding day makeup.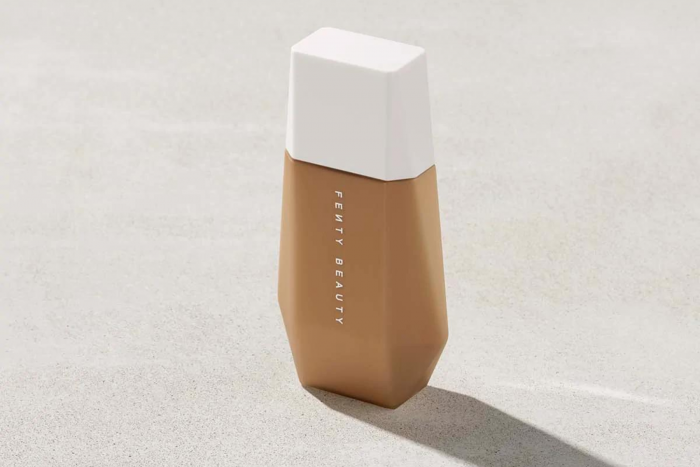 6. Fenty Beauty by Rihanna Eaze Drop Blurring Skin Tint
Having a versatile foundation in your makeup bag is crucial, and Vic Anderson from The Future Mrs has found the one. Her experience stretches from editorial to TV and film, and now bridal—and Fenty Beauty by Rihanna Eaze Drop Blurring Skin Tint has never failed her. This is a must-have item to have in your makeup bag because "it's a sheer foundation that is buildable and creates a flawless base with a soft matte finish that requires less powder for a polished, minimalist look."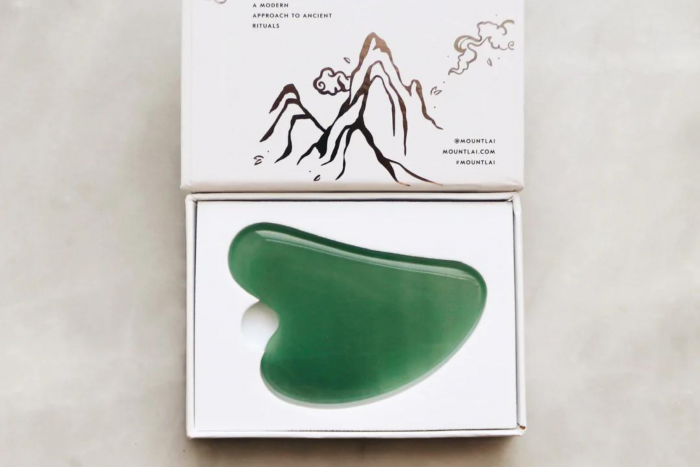 7. Tigers Eye Gua Sha Facial Lifting Tool
When it comes to creating a flawless makeup look, it's all in the preparation. And Reanin Glah with The Future Mrs is switching it up and giving us her favorite skincare tool that's a must-have in her makeup bag. She says that she uses her Tigers Eye Gua Sha Facial Lifting Tool "during skin prep, and it completely changes how I'm able to work in skincare, which then enhances how beautifully makeup sits overtop. I also love that it's a luxury experience for my brides."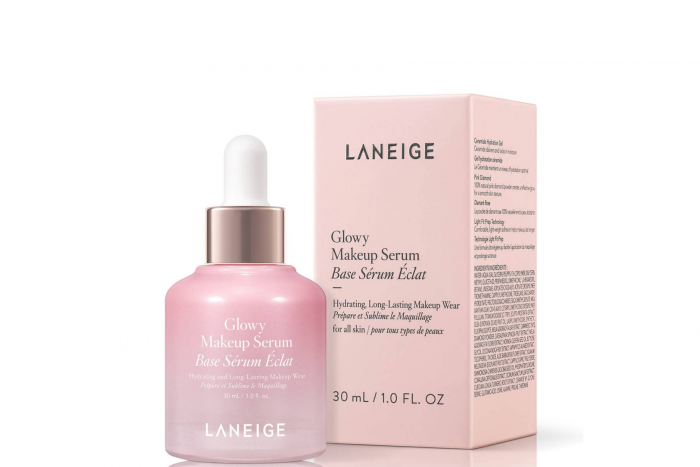 8. Wedding Day Makeup Must-Have: Laneige Glowy Makeup Serum
As we said, it's all in the skin prep. And that's true for this TikTok makeup artist's must-have skincare product. Before applying any makeup to the face she always uses a hydrating serum, her favorite being the Laneige Glowy Makeup Serum. "It locks in moisture and controls oil throughout the day, creating a smooth more perfected-looking appearance."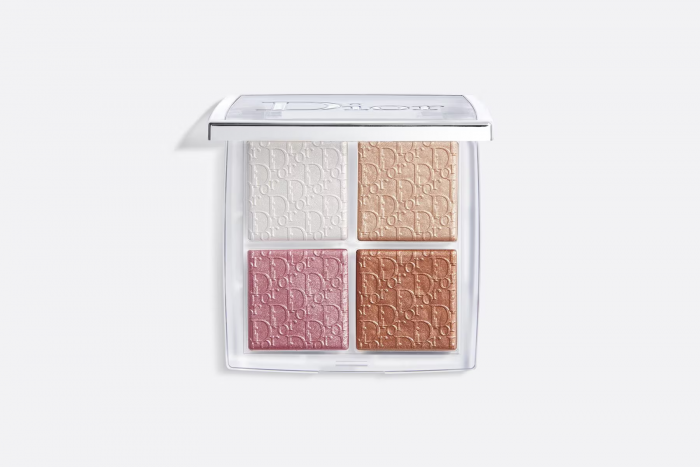 9. Dior BACKSTAGE Glow Face Palette
This next recommendation is coming right from TikTok. This professional wedding makeup artist swears by the Dior BACKSTAGE Glow Face Palette. She says it's a must-have in her makeup bag because it's stunning and versatile. You can use it as a highlight, blush, and even an eye shadow. It's the perfect addition to your makeup bag, adding a glowy finish to any bridal makeup look.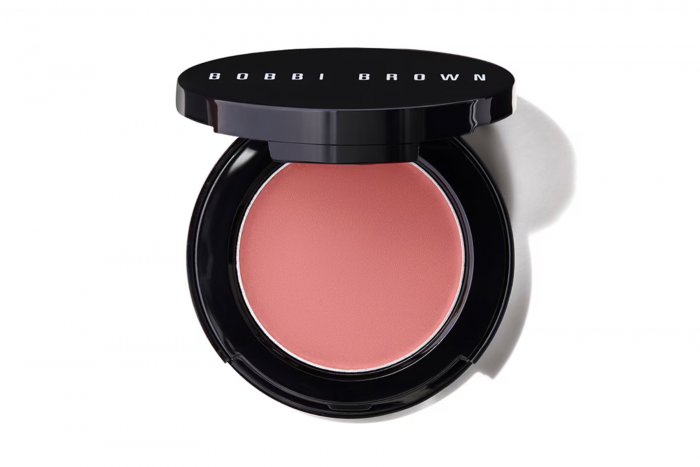 10. Bobbi Brown Pot Rouges
Storme Makeup and Hair is going with the Bobbi Brown Pot Rouges. "Not only is the formula amazing and easy to blend, but it's a multi-use product for both lips and chicks. It comes in a lovely compact small disc with a mirror so perfect for in your bag and touch-ups. I often find that blush settles into the skin, so adding a bit more and touching up the lips is brilliant to do and have on hand. I love that if you are using this product, your face is harmonious and fresh! I highly recommend them. Of course, I have all the colors in my kit!"
Now that you have the wedding day makeup products, it's time to execute the look. Start by checking out some Junebug-approved makeup artists in our directory of wedding vendors from around the world. Then, check out these bridal makeup trends packed with classic makeup inspiration that'll enhance your natural beauty and make you feel your absolute best on your big day.