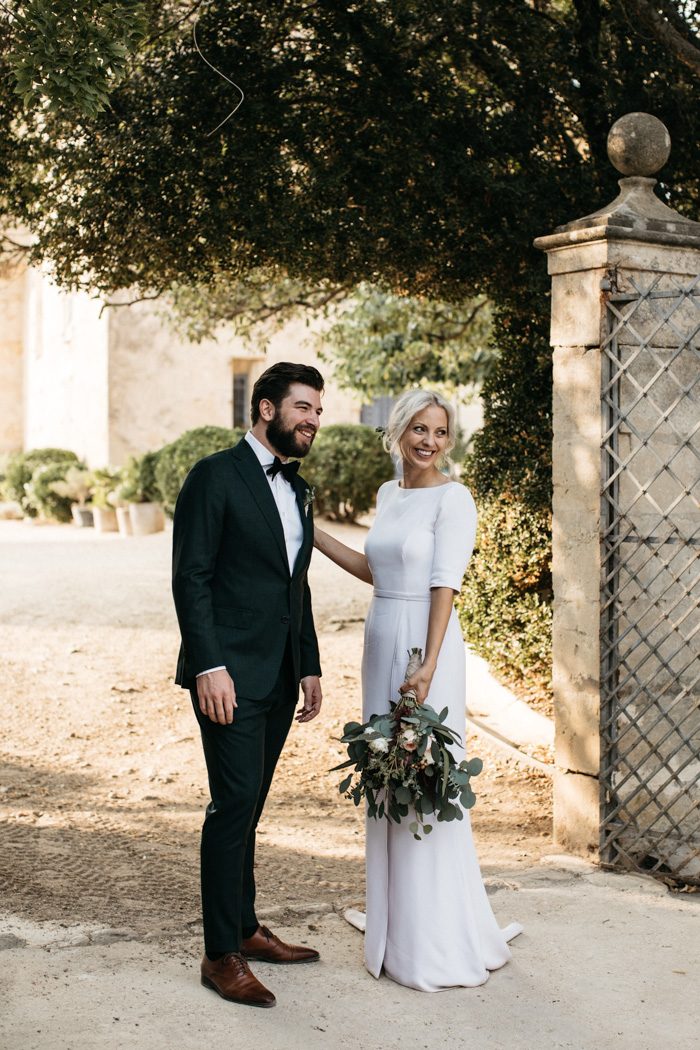 Silje and Julian gave us all the timeless elegance our hearts could take in their sophisticated outdoor wedding at Domaine de Ribaute. The small medieval village in the South of France was the most romantic setting for a weekend-long celebration that included a small ceremony beneath the canopy of centuries-old trees, a poolside cocktail hour, and a reception dinner party with a sparkler-lit first dance that was too perfect for words. The bride was a total knock-out in a chic Charlotte Simpson gown and messy bun, which Au Boudoir accented with delicate greenery to match her greenery-forward bouquet. Silje, Julian, and all their talented designer friends worked tirelessly to create or curate every detail of this classic French wedding, and Wianda Bongen Photography didn't miss a beat in capturing it all!
The Couple:
Silje and Julian
The Wedding:
Domaine de Ribaute, Lieuran-lès-Béziers, France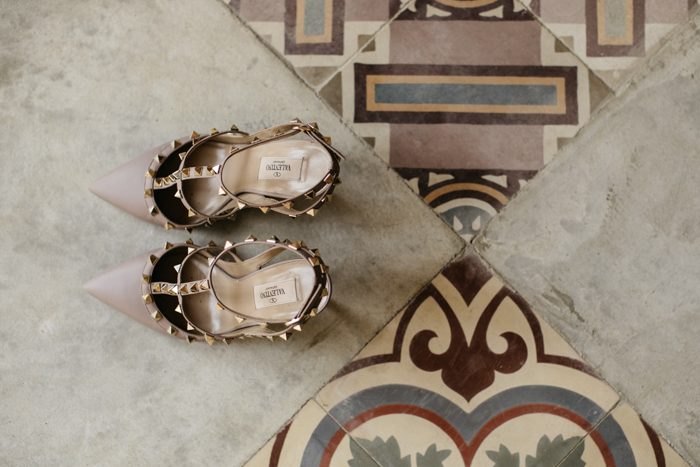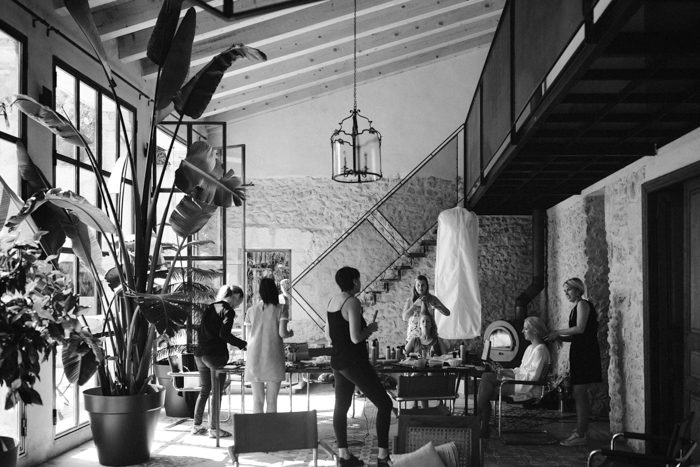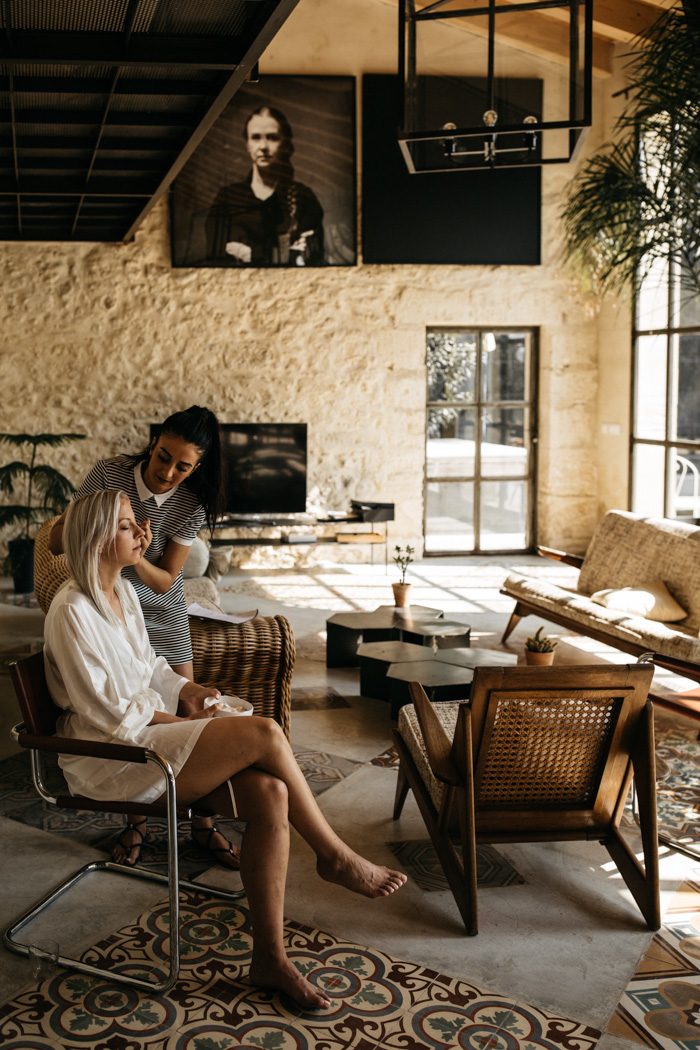 We wanted to create something special and our main goal was to create the perfect atmosphere and flow. We wanted it to be a wedding holiday where we could all enjoy the sun, games, dancing and good company. When we found Domaine de Ribaute it was like everything came together! The Domaine is a small medieval village that has been beautifully renovated, with an amazing pool and huge park. We had to rent it for four nights minimum. It was totally private and 27 of our guests could sleep there with us. We could host the whole wedding day at the Domaine and the events on the days around it. It was just perfect!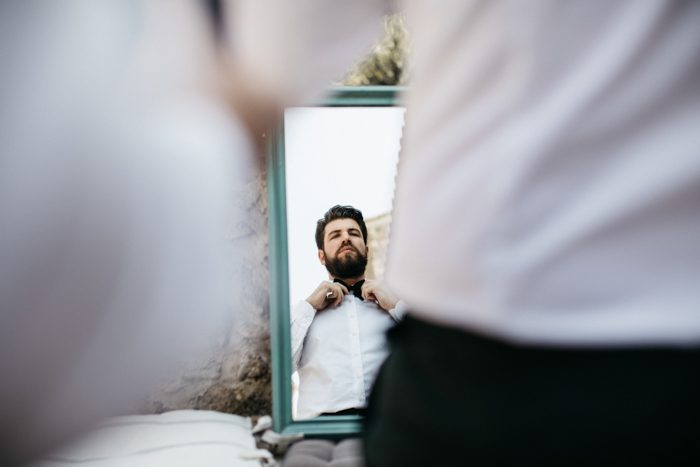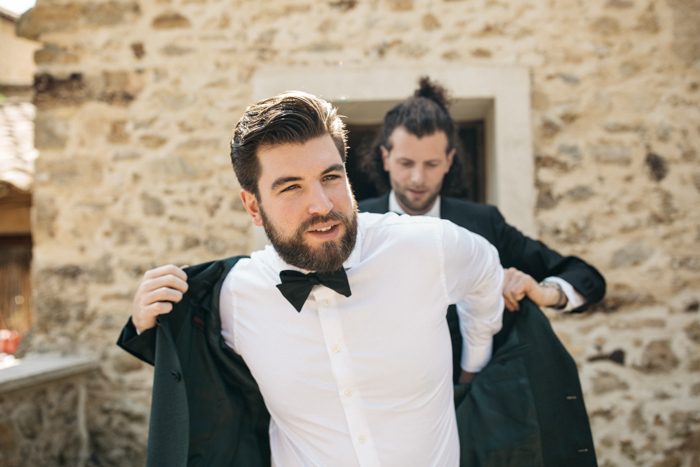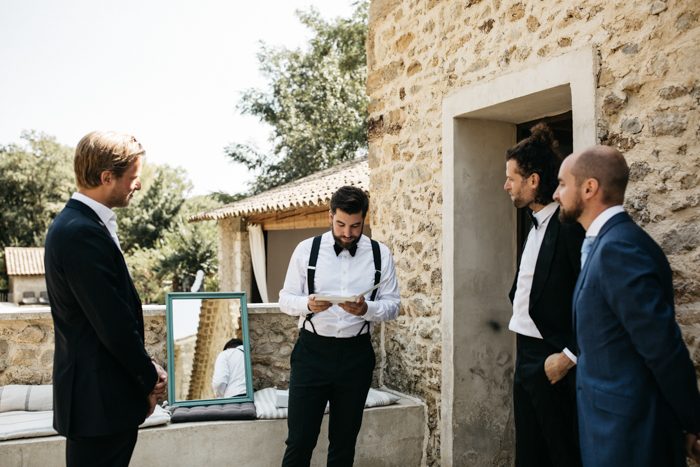 The days leading up to the wedding all our guests helped us getting things ready: preparing food, making decorations, and setting up for the ceremony and dinner, party. It was a real communal feeling and all our guests quickly bonded because of it. It was really touching to see.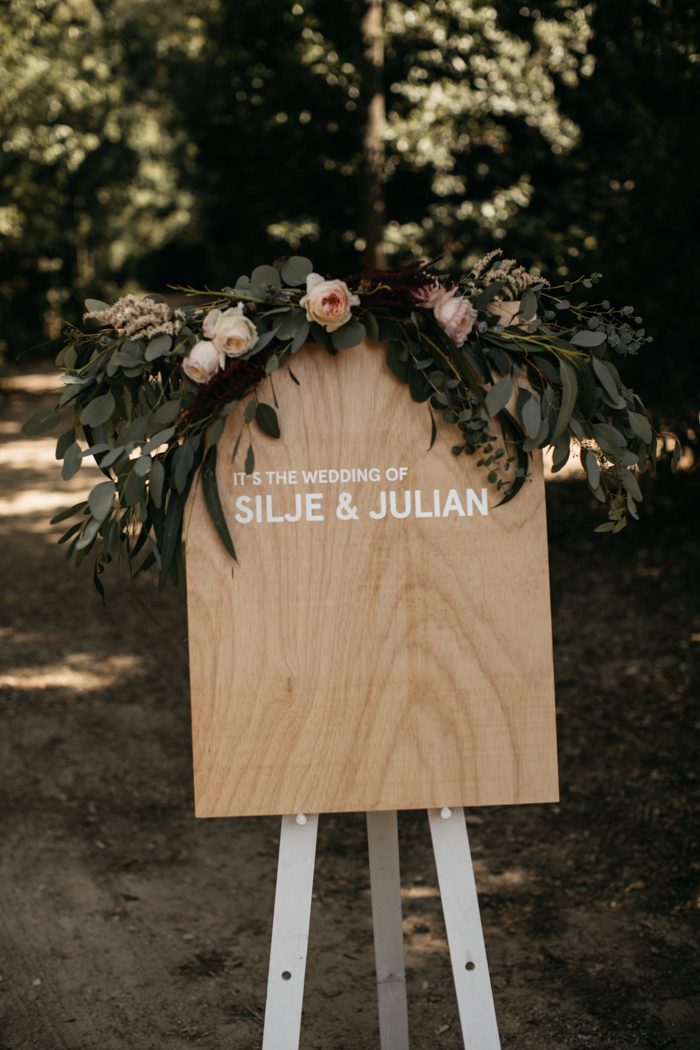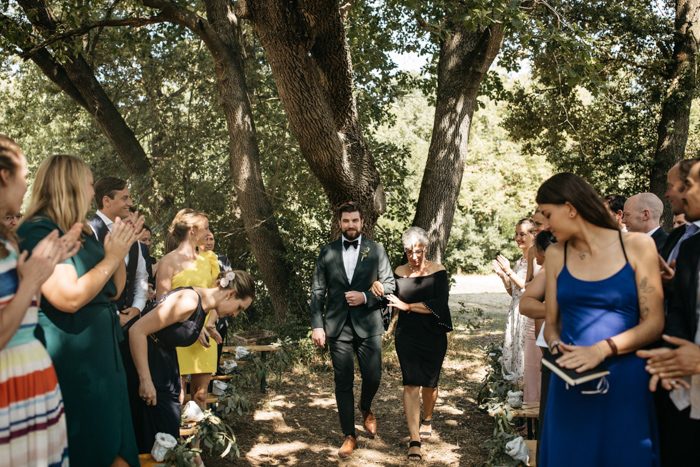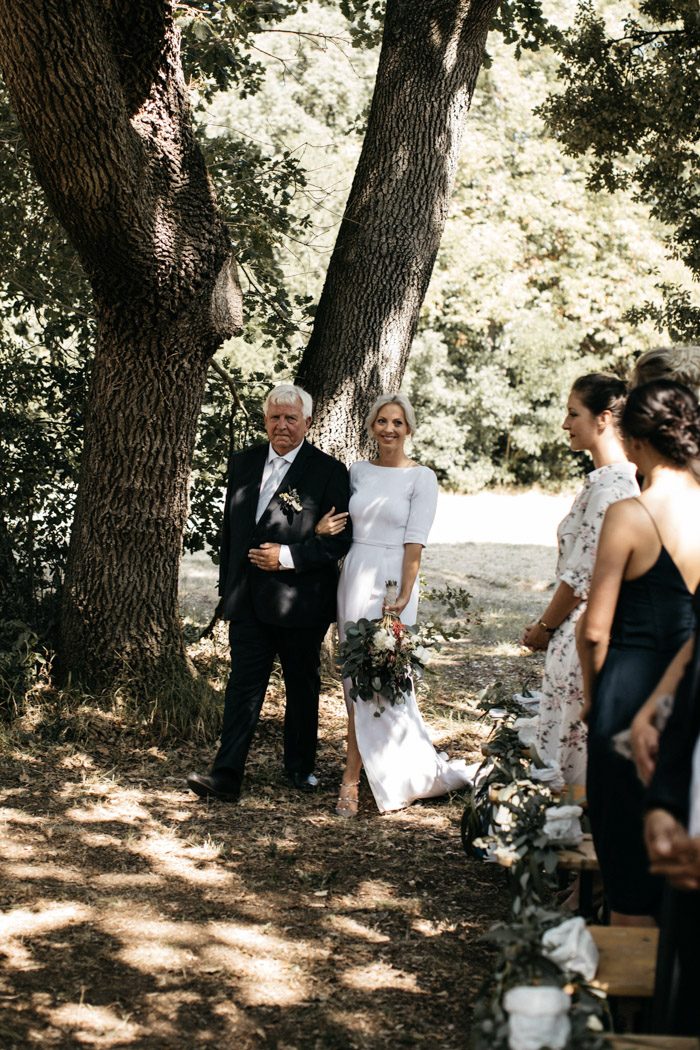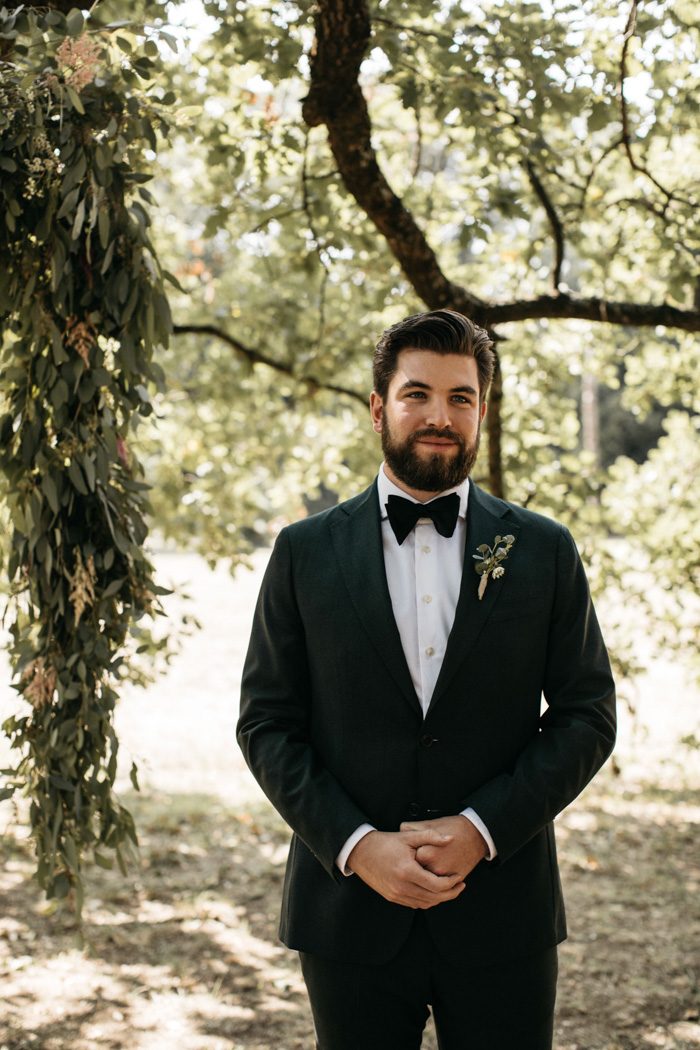 The ceremony was held outside, under the overhanging branches of a big tree in the middle of the park. We decided to only use flowers to decorate the ceremony. It worked out amazing and it felt like our flower arch had grown out from the branches naturally. Because we couldn't legally get married in France, we had the freedom to make the ceremony however we wanted and with whomever we liked. Our good friend Carlos was our officiant. Not only that, he went above and beyond and made the ceremony the most beautiful and intimate thing ever! Having someone who knows you that well and who has seen your whole journey as a couple together is something that just can't be recreated by any official celebrant.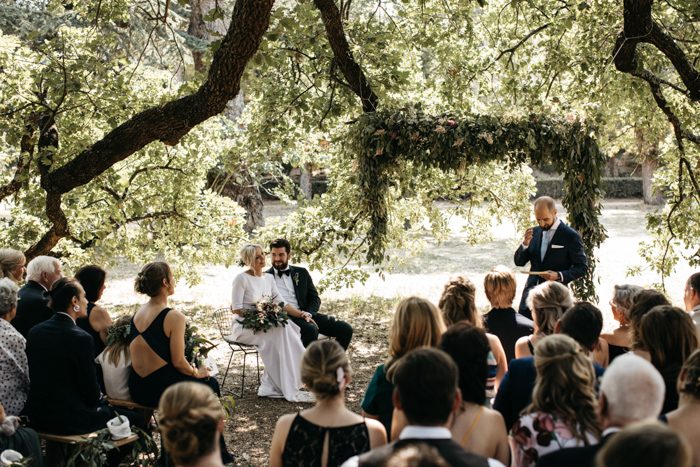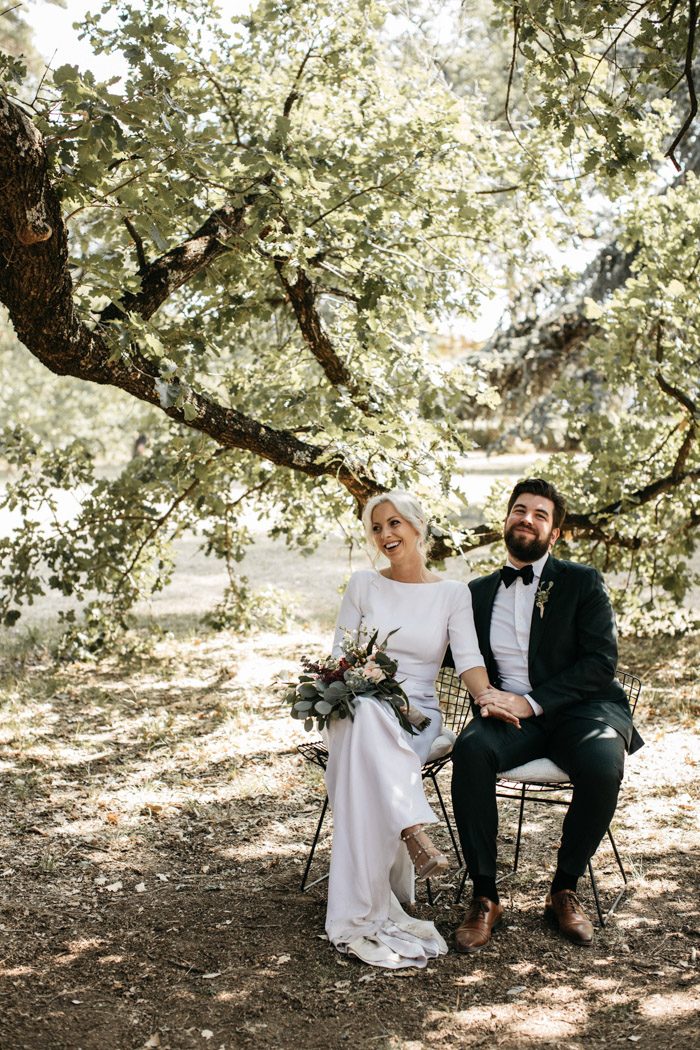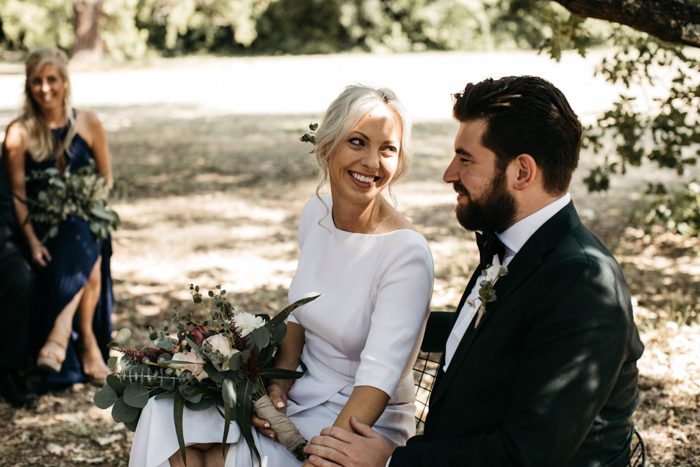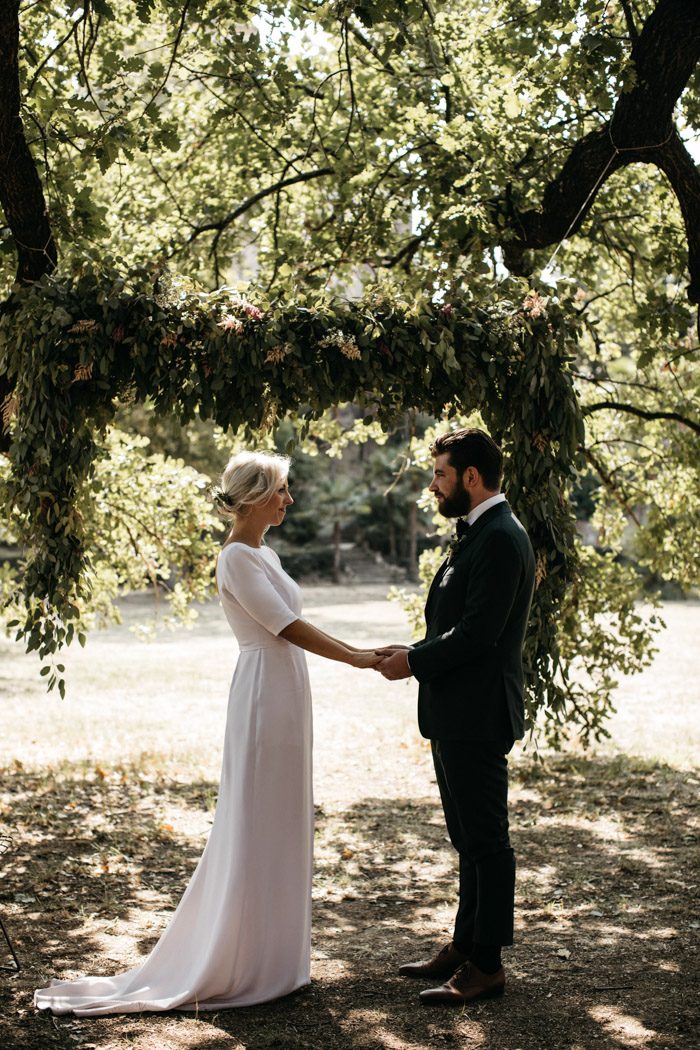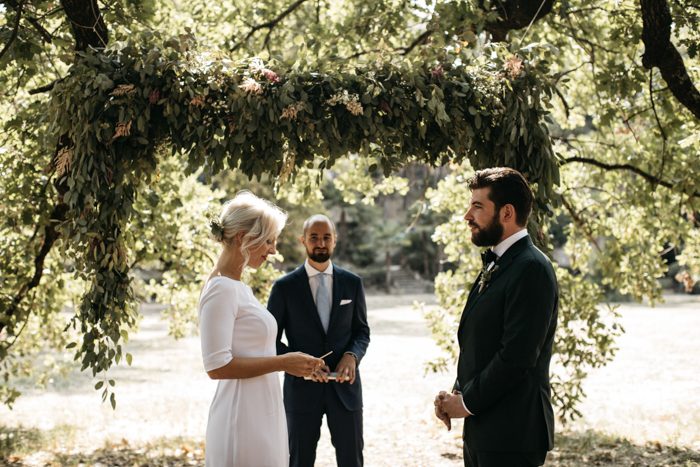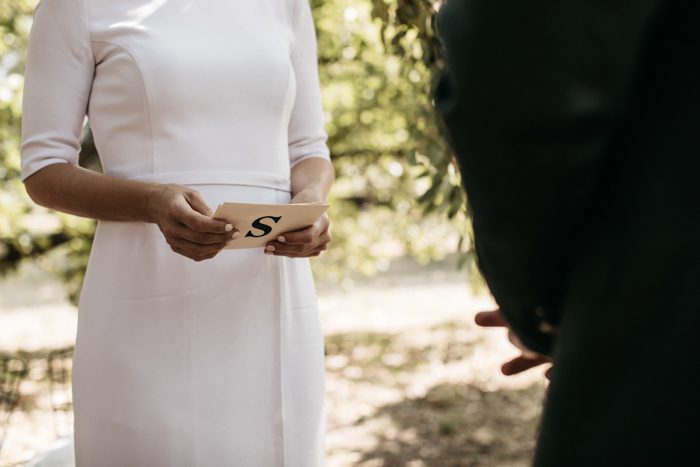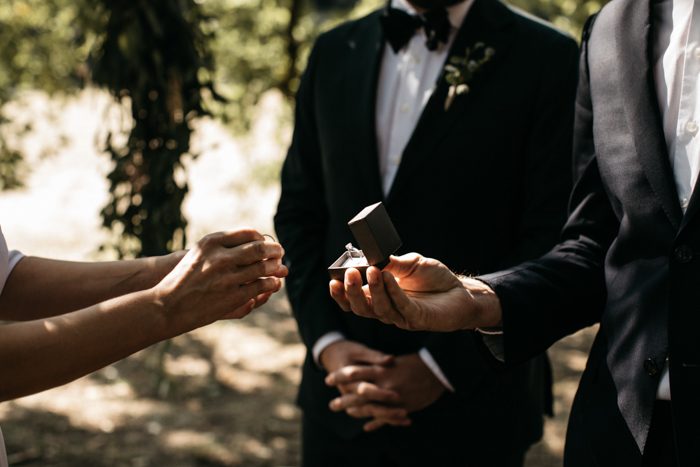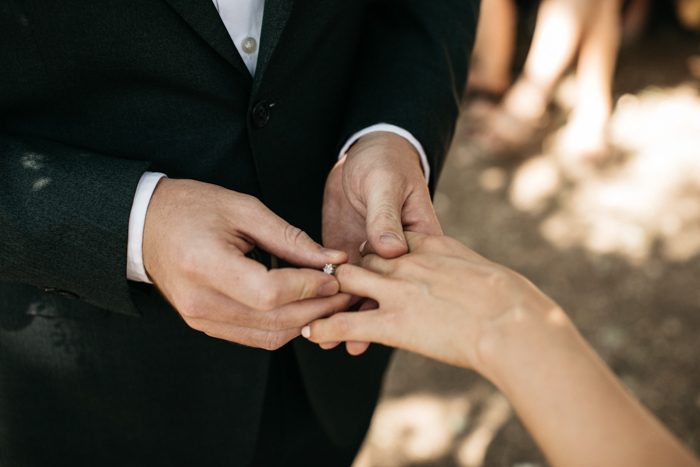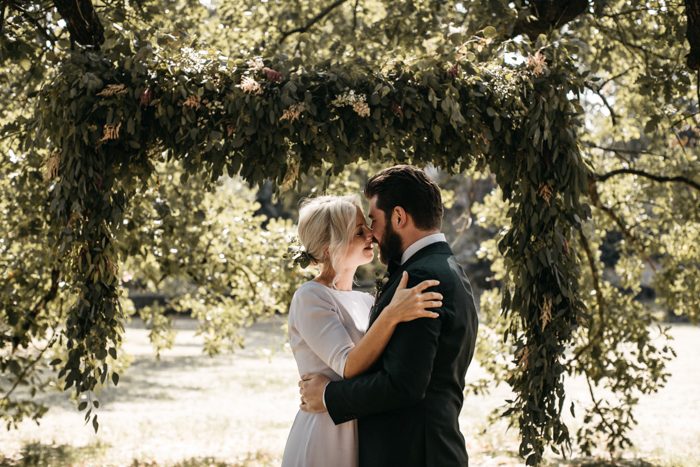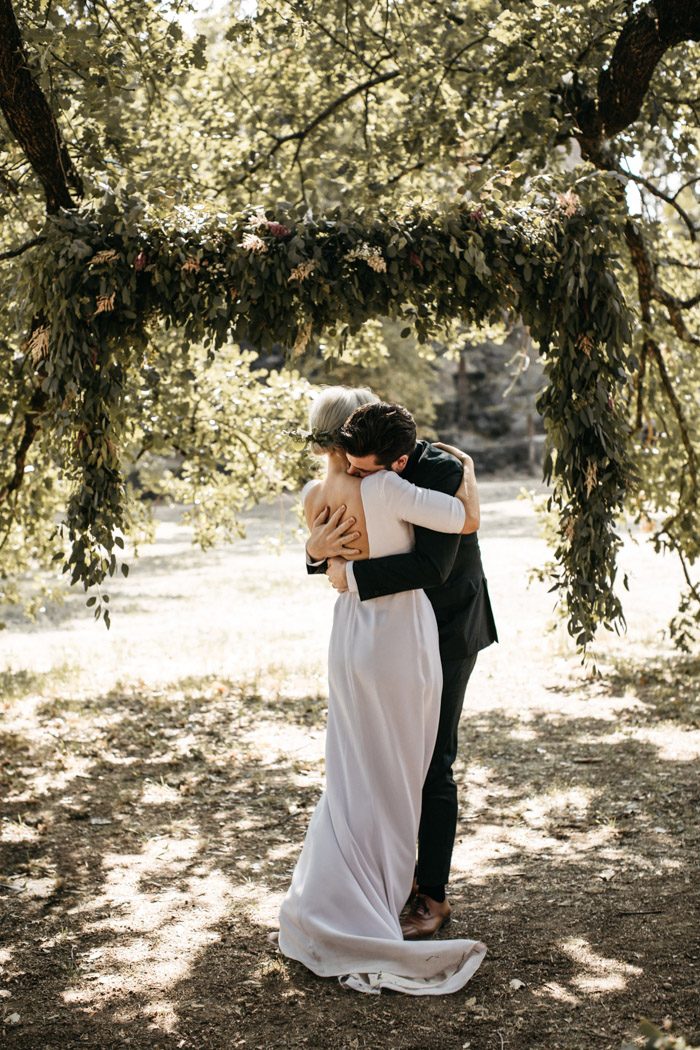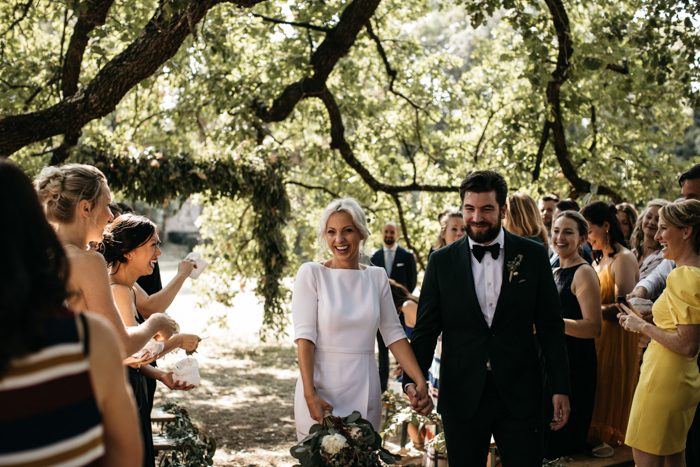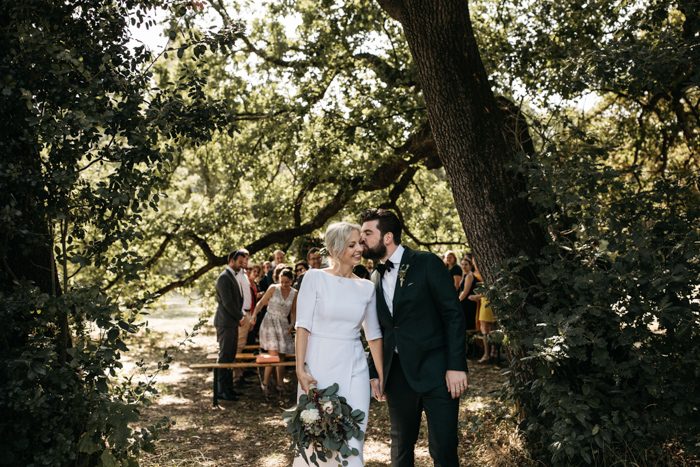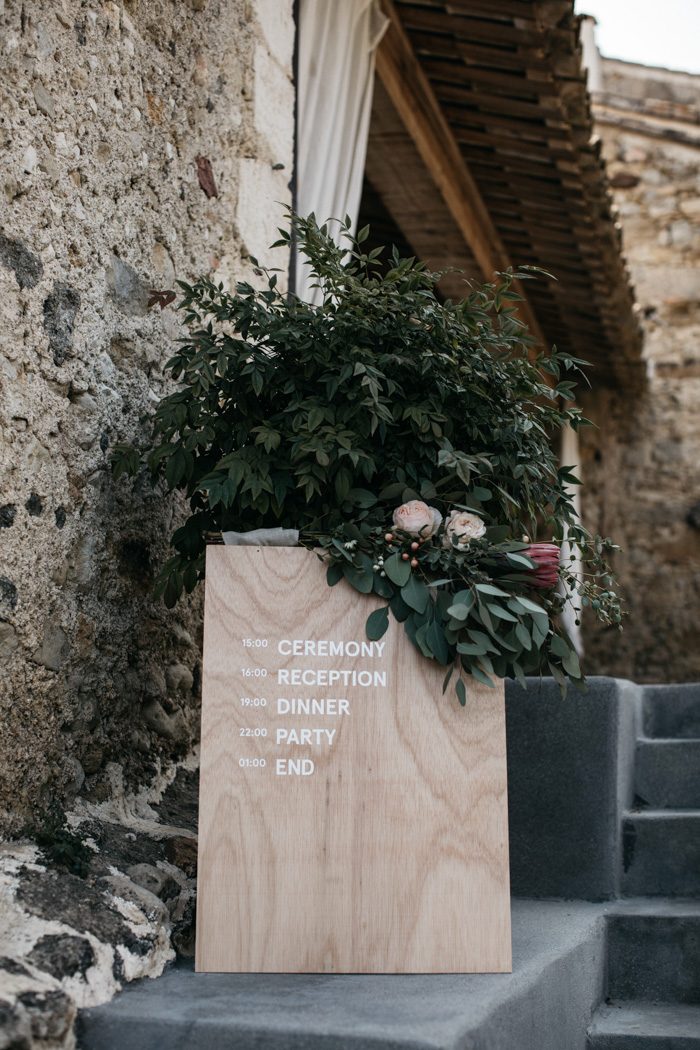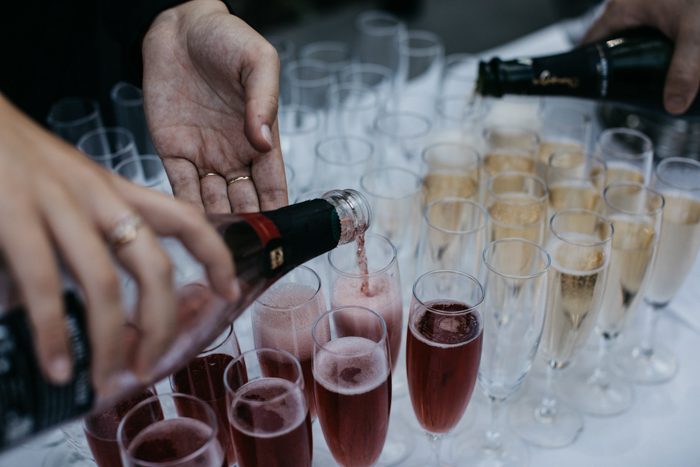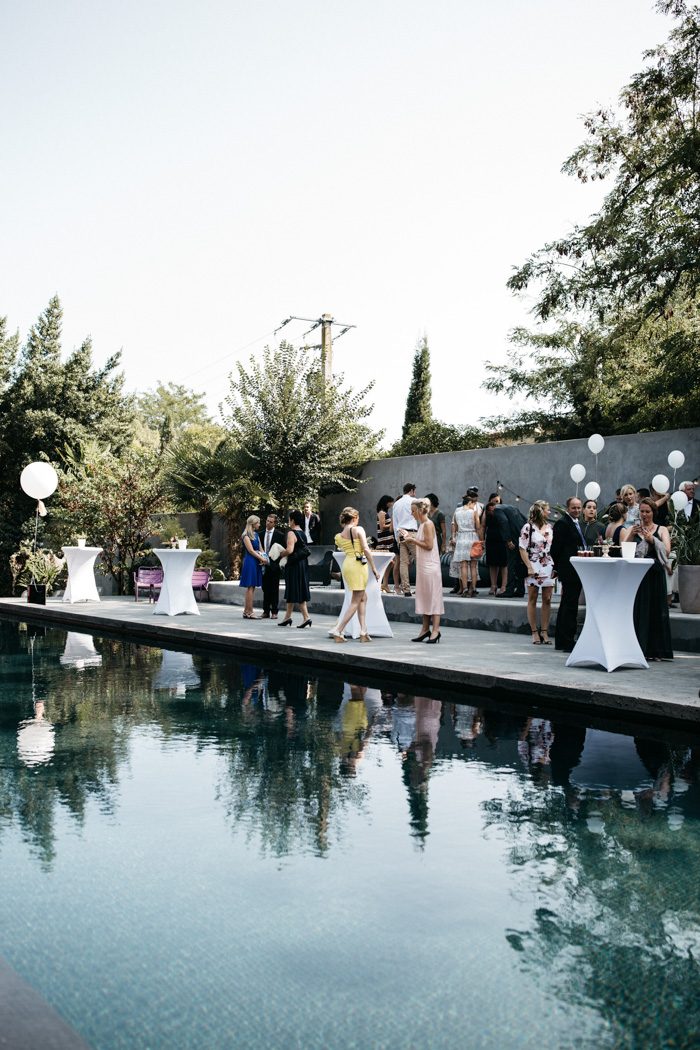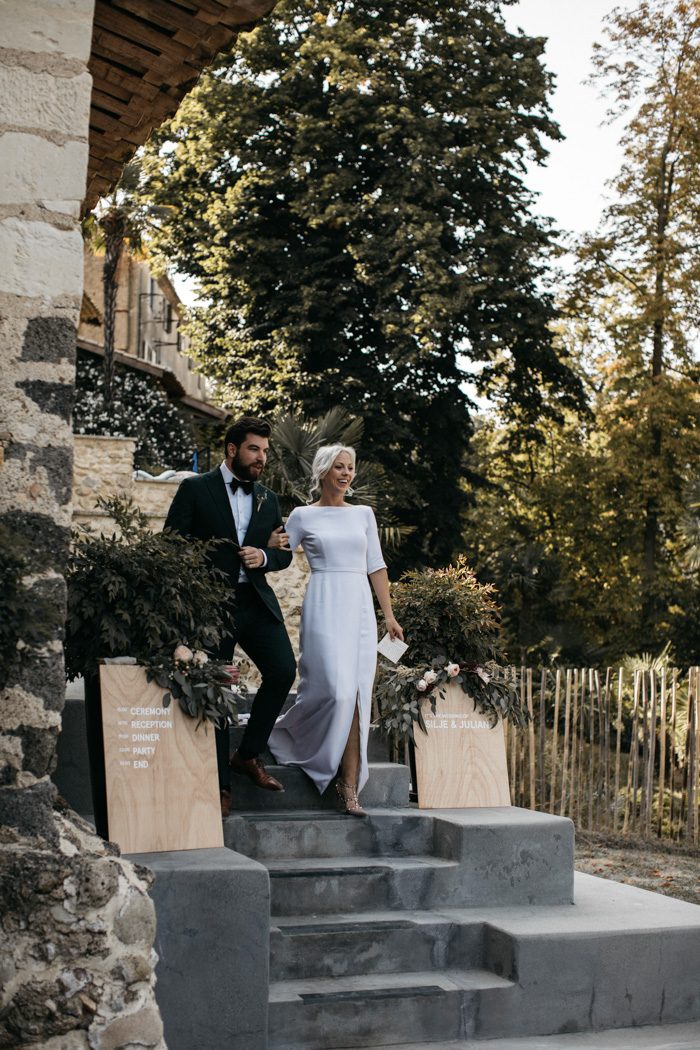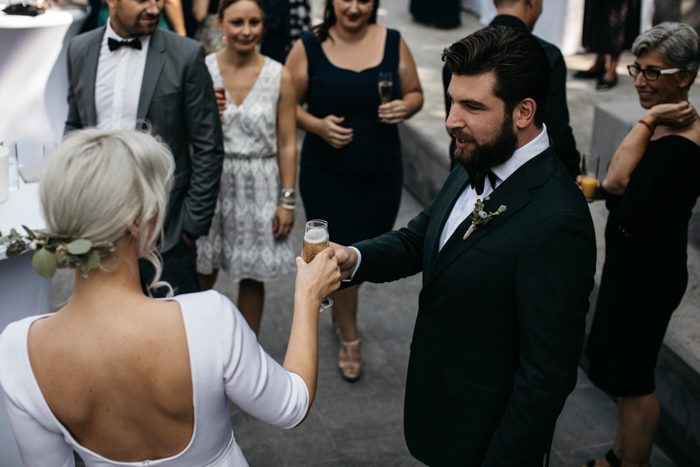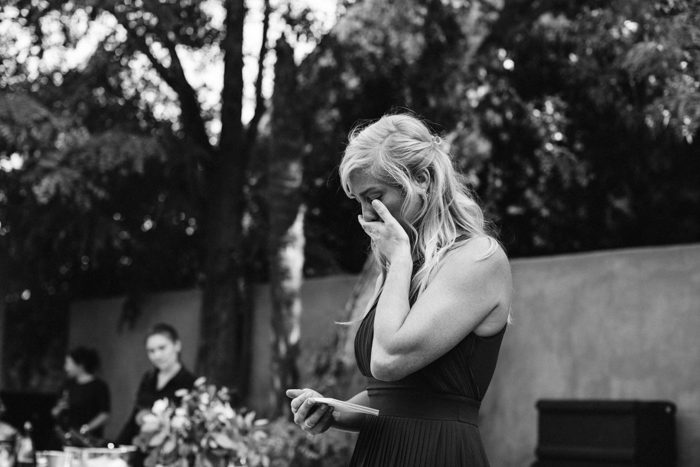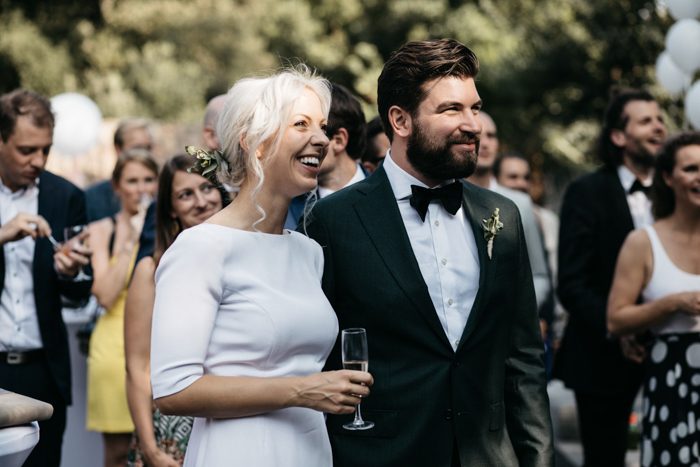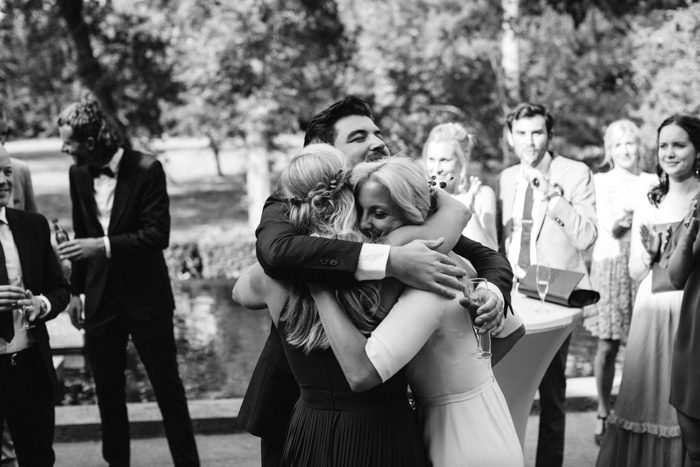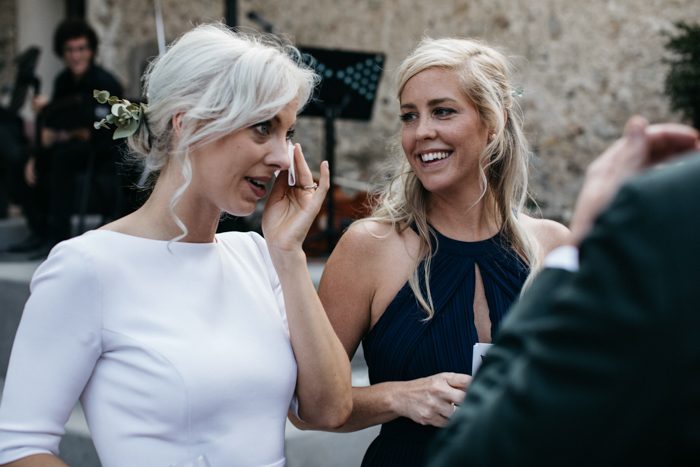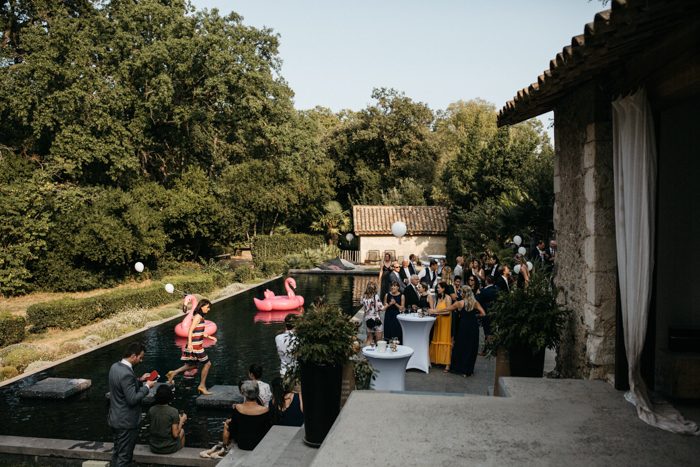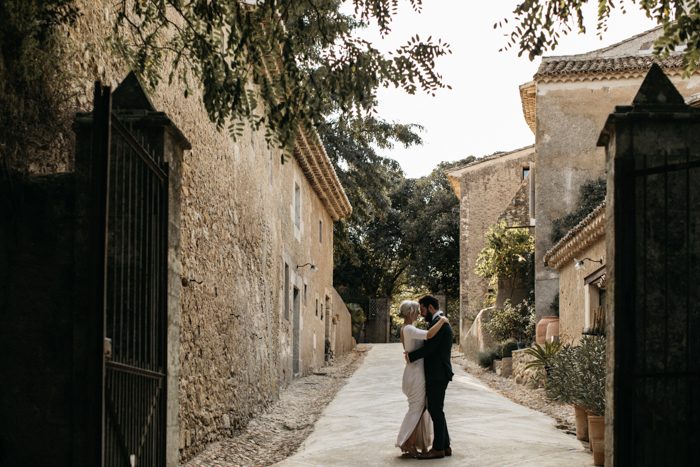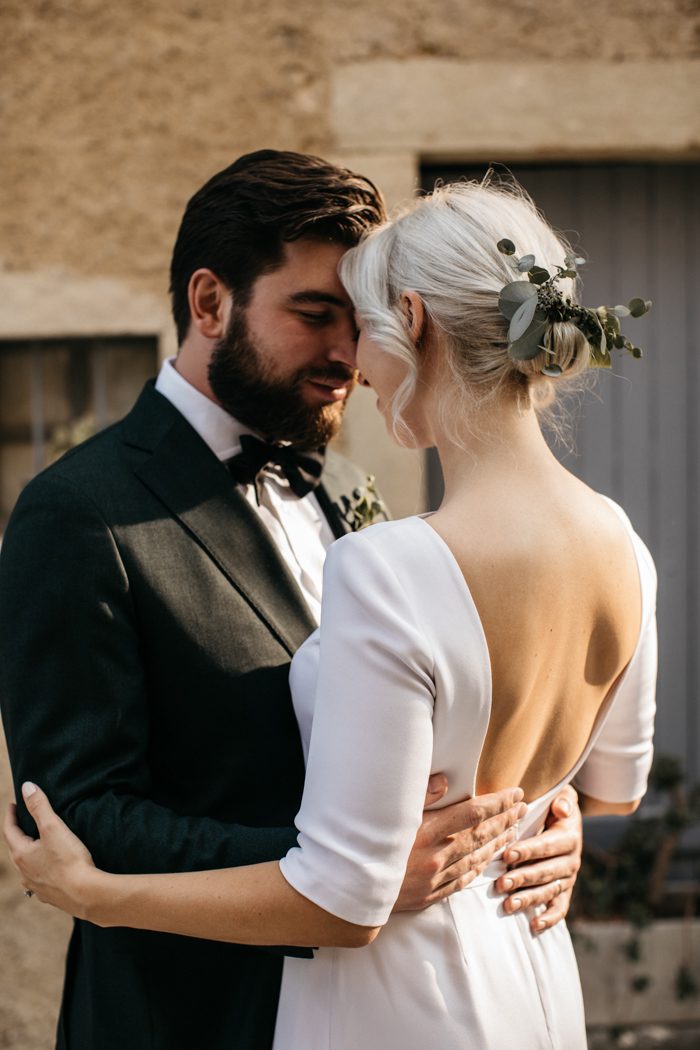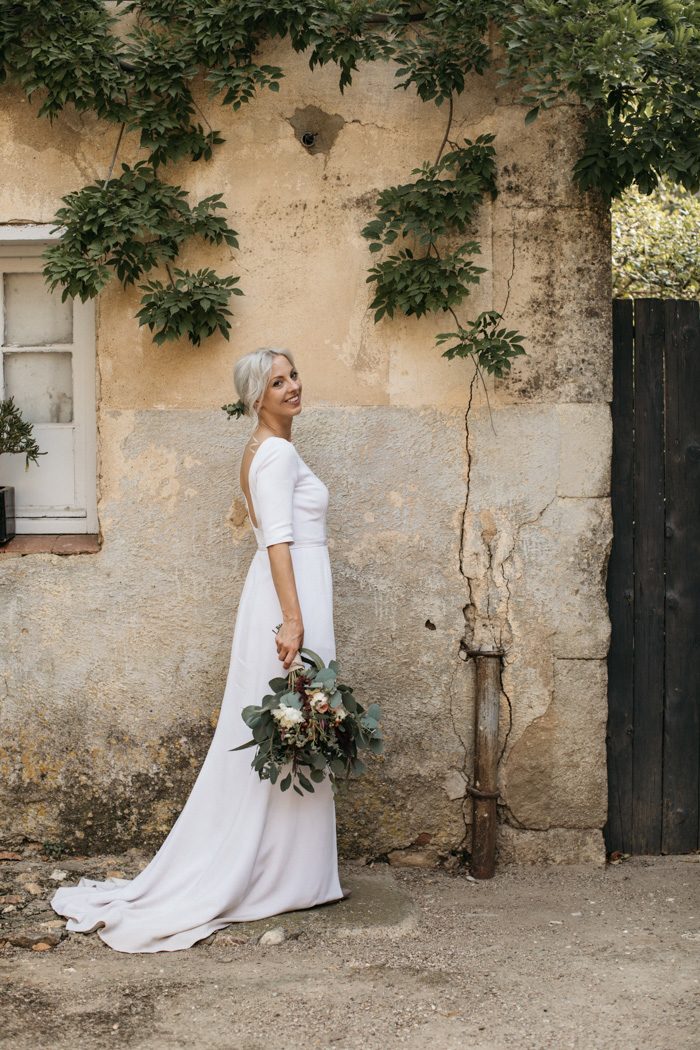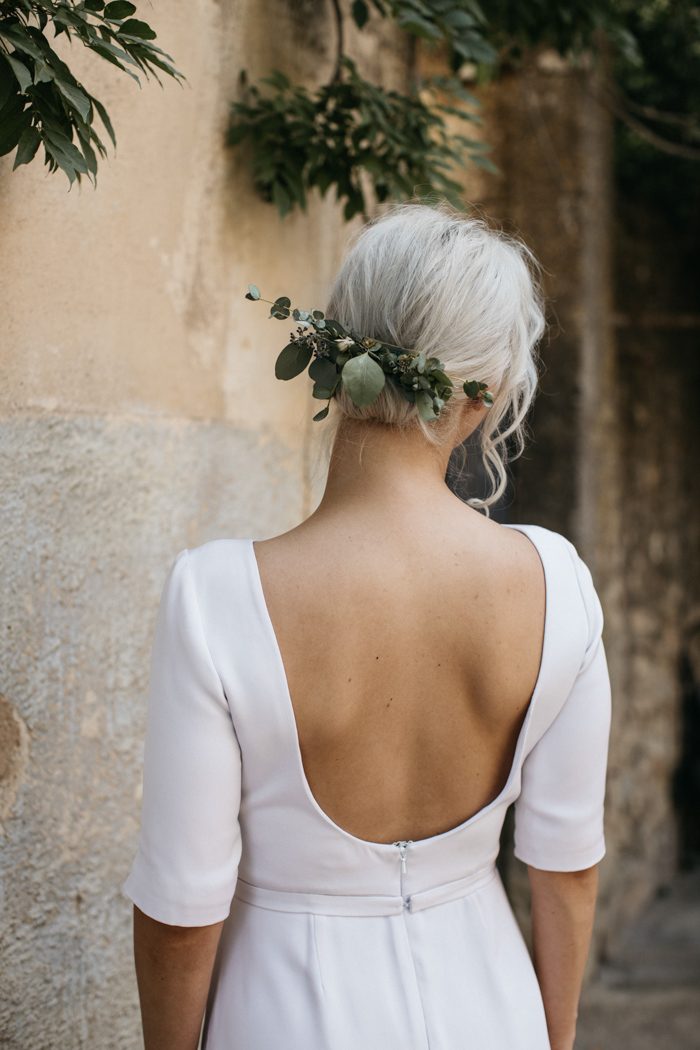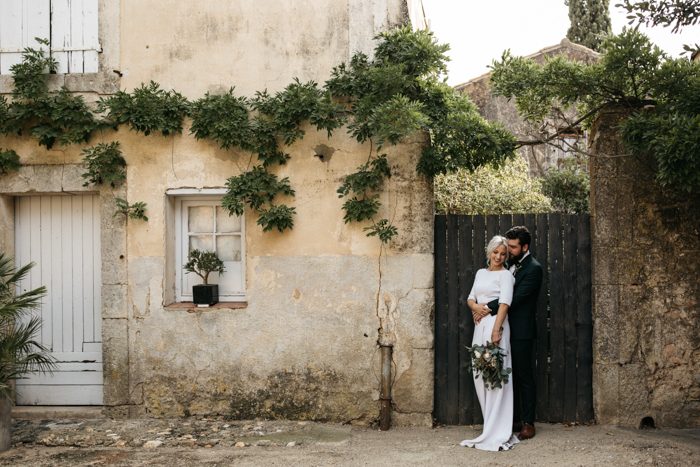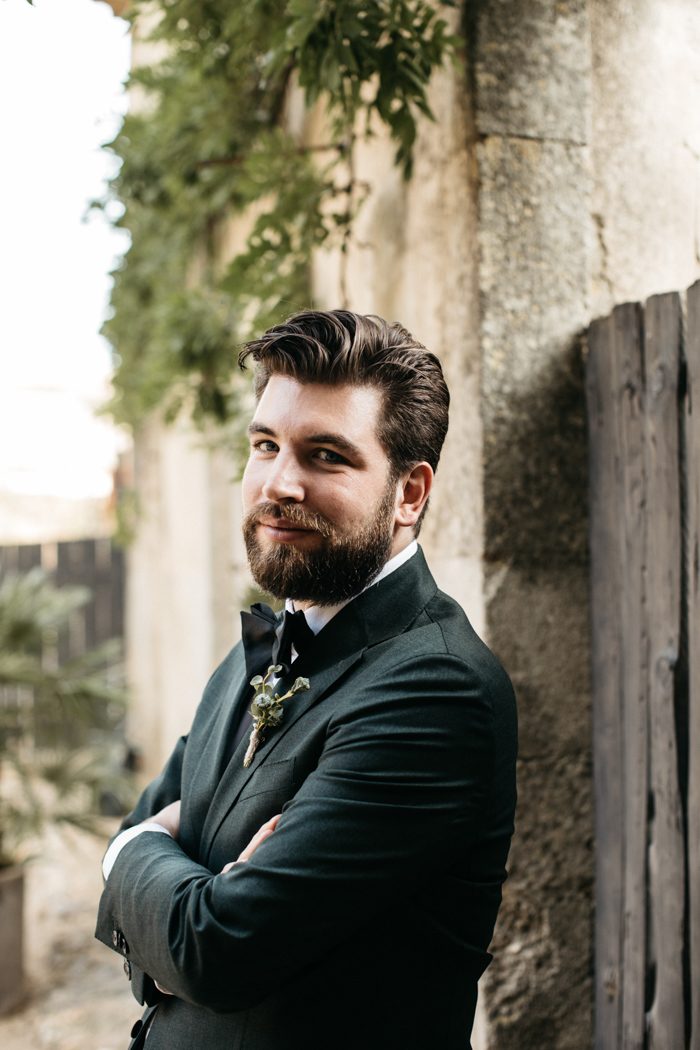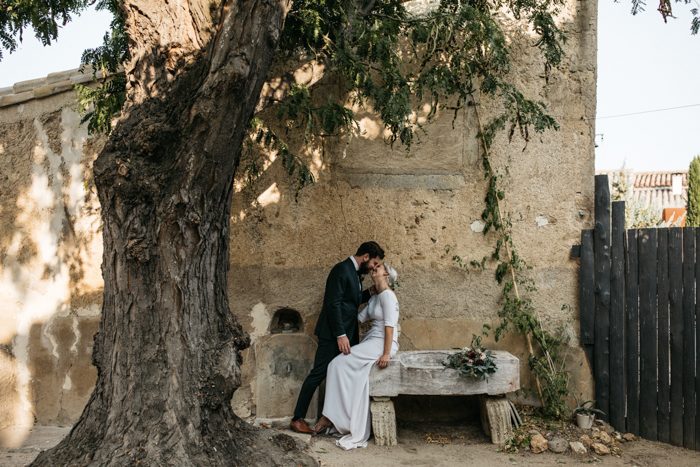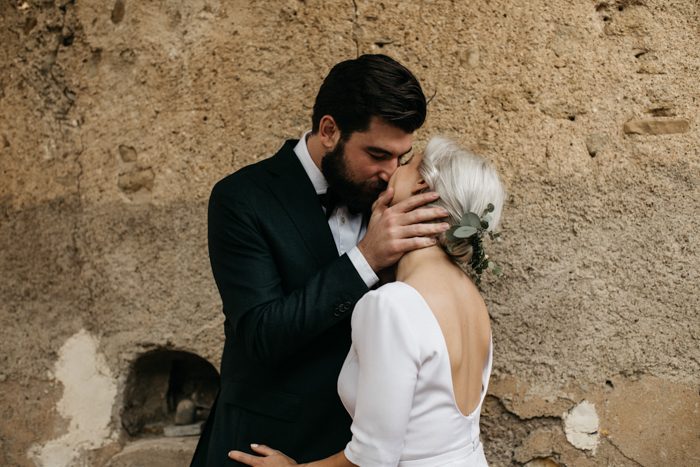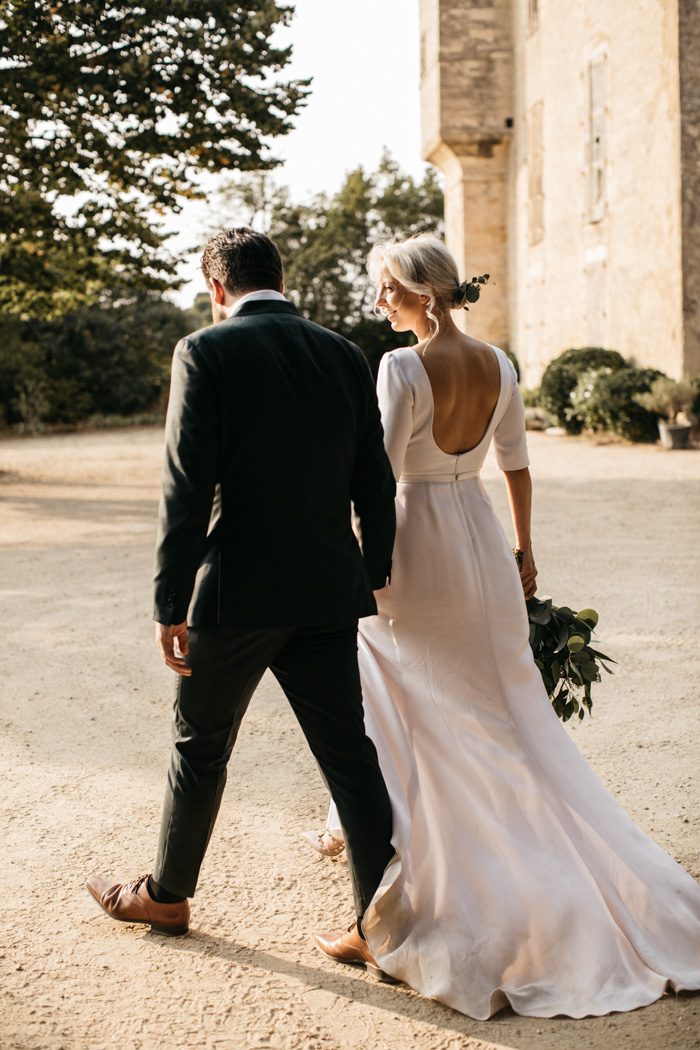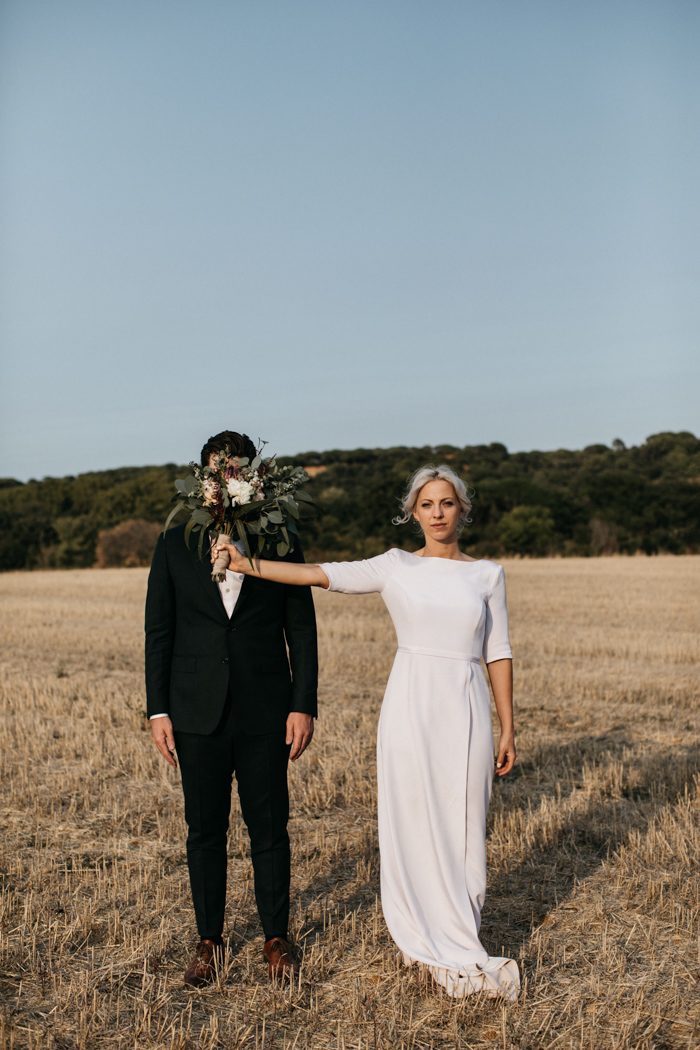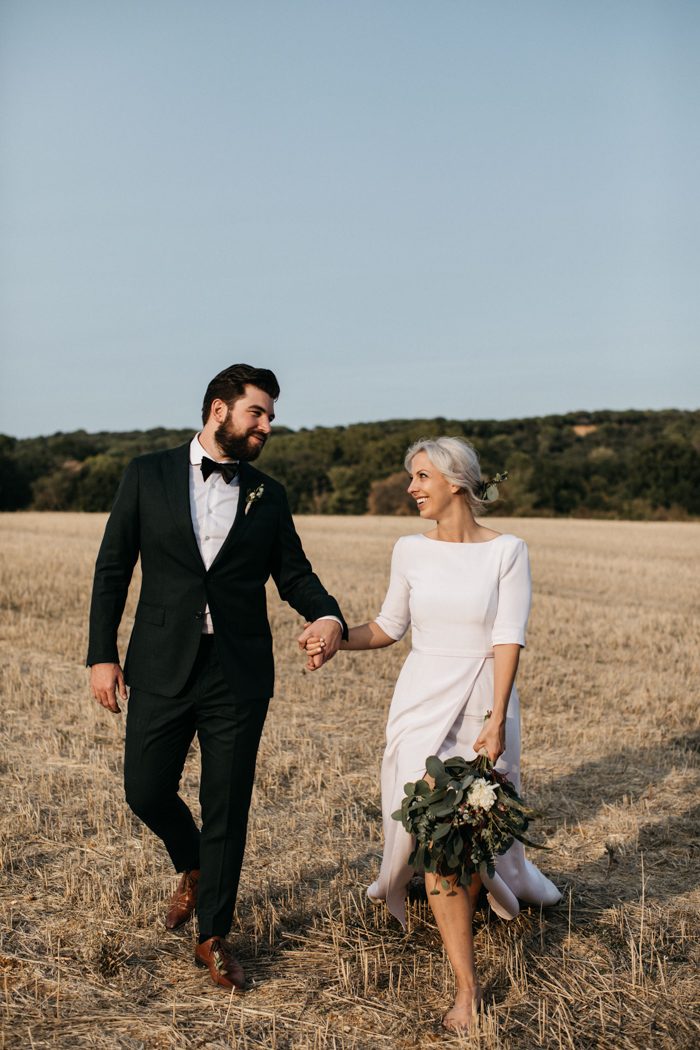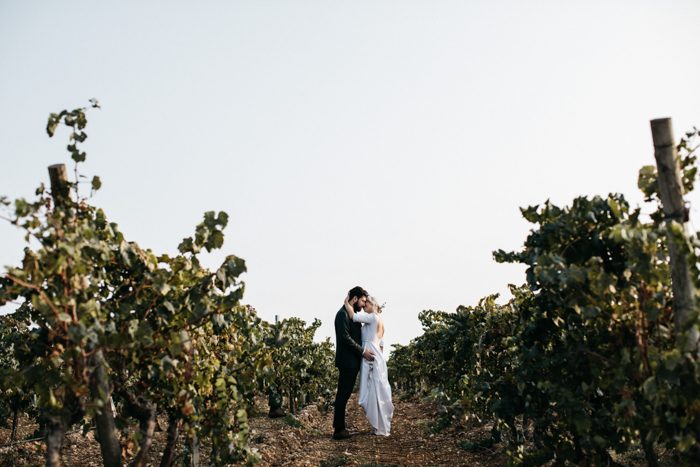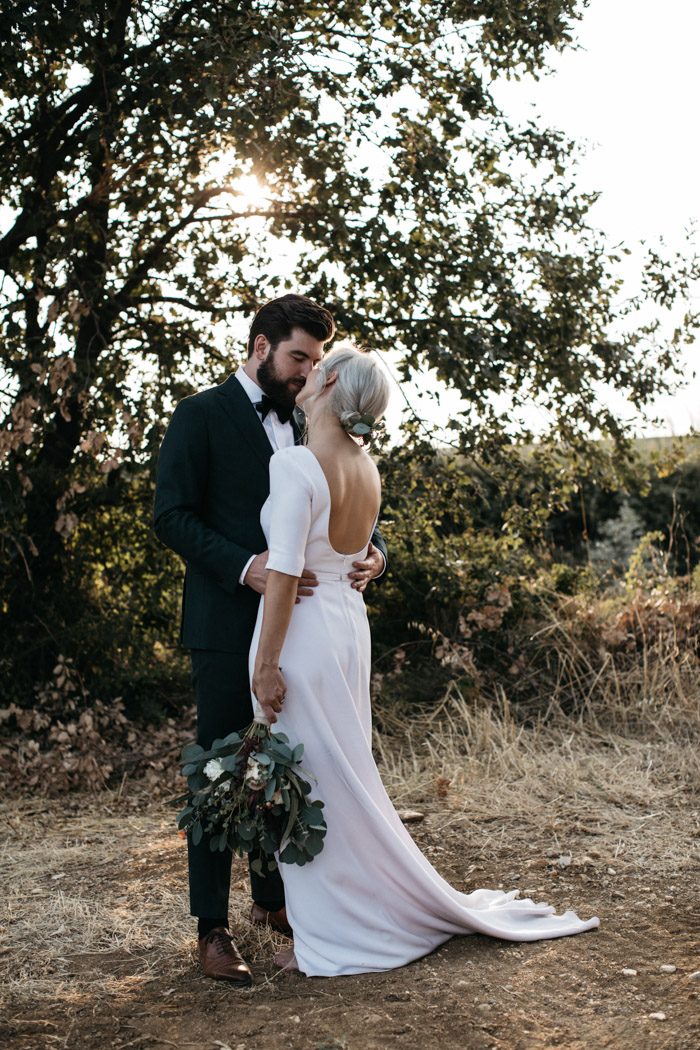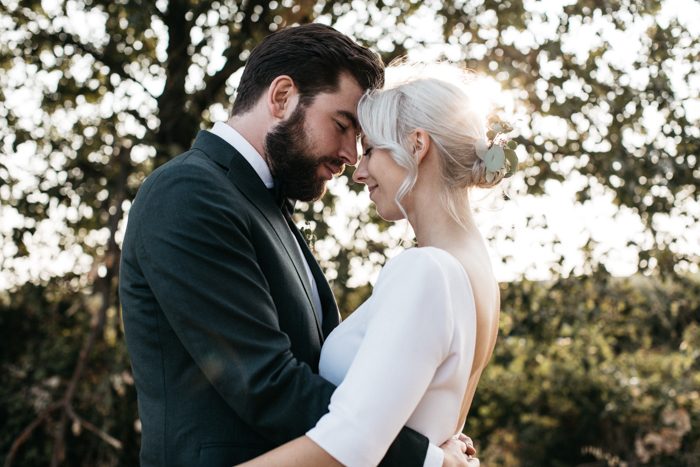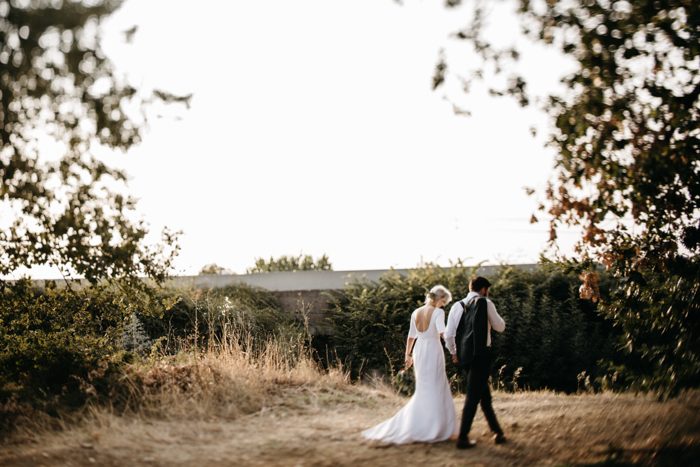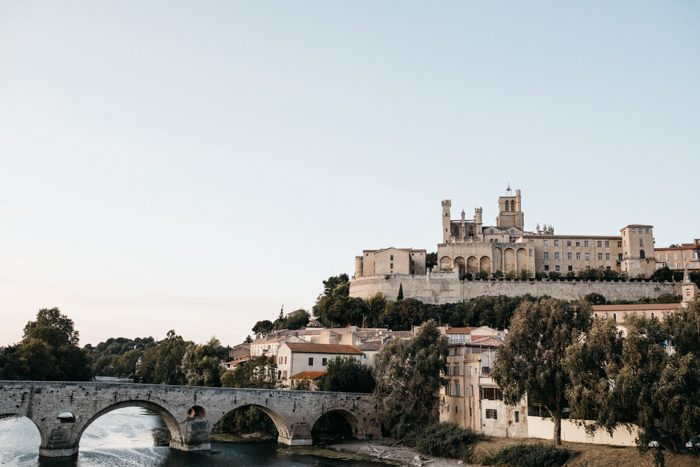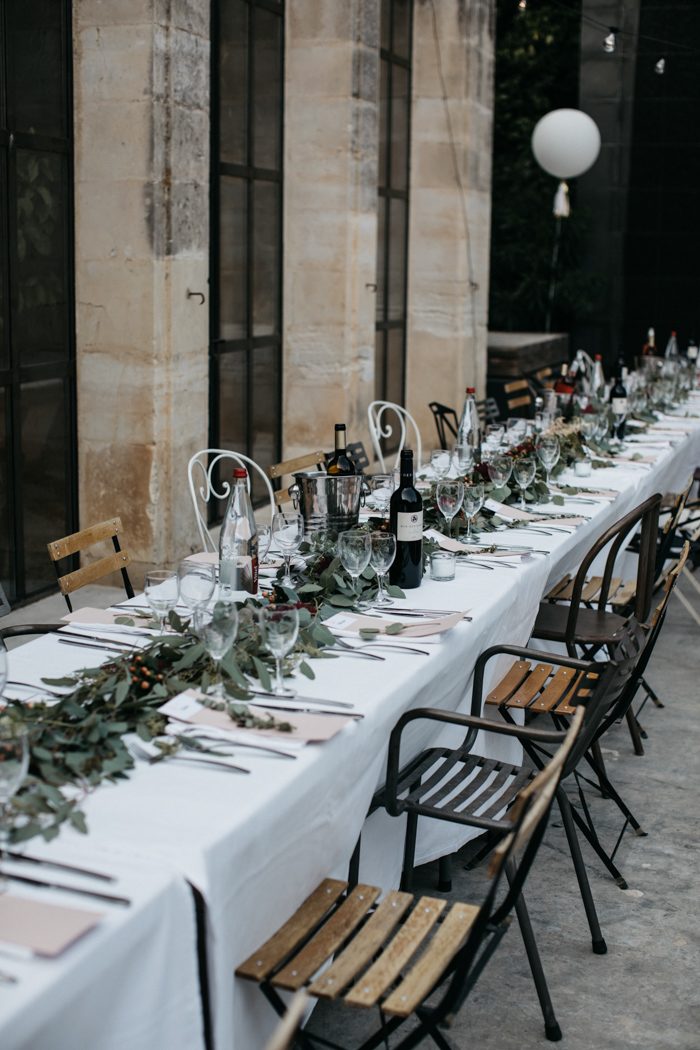 My friend Giulia is a designer with impeccable taste and a keen interest in flowers. I asked her if she wanted to make the flower arrangements and she agreed! (At the time I don't think either of us realized how much work it would amount to!) More of my designer friends helped her out and the four of them spent three full days making everything including the most amazing flower arch. Knowing the amount of work all of them put into it made it all even more special.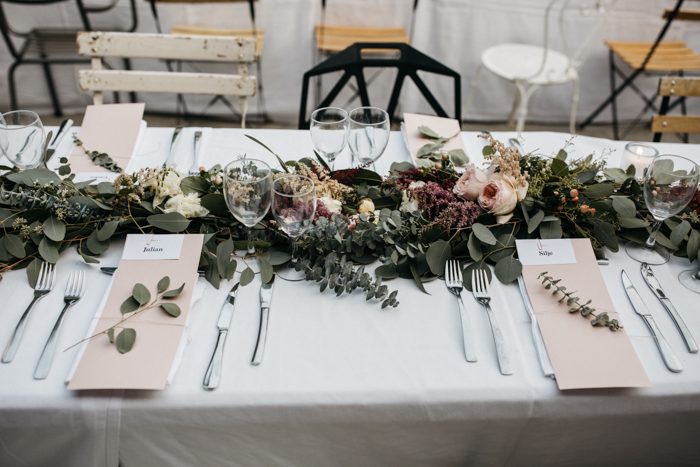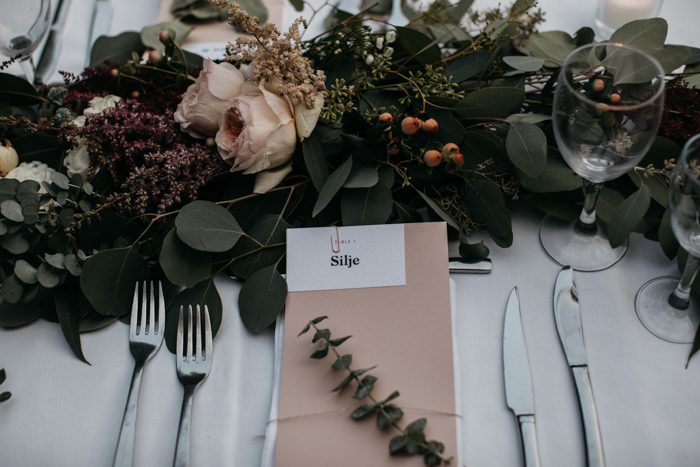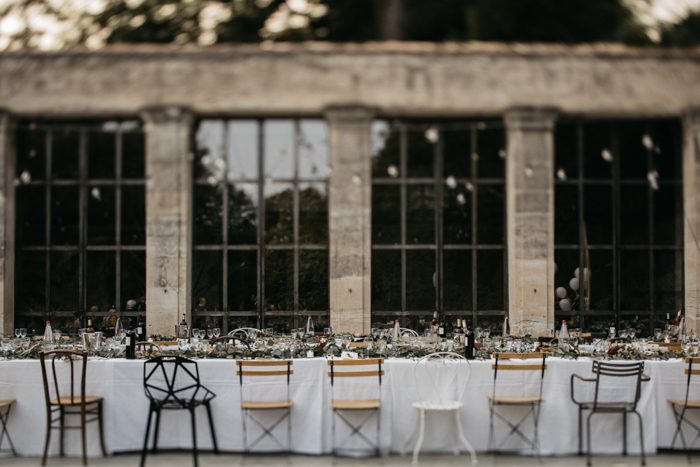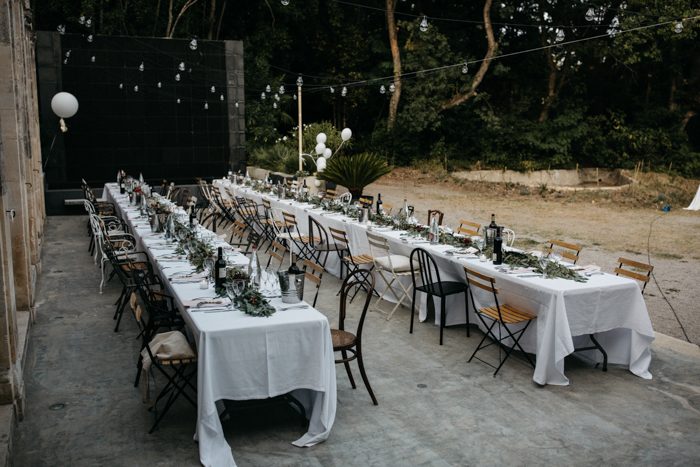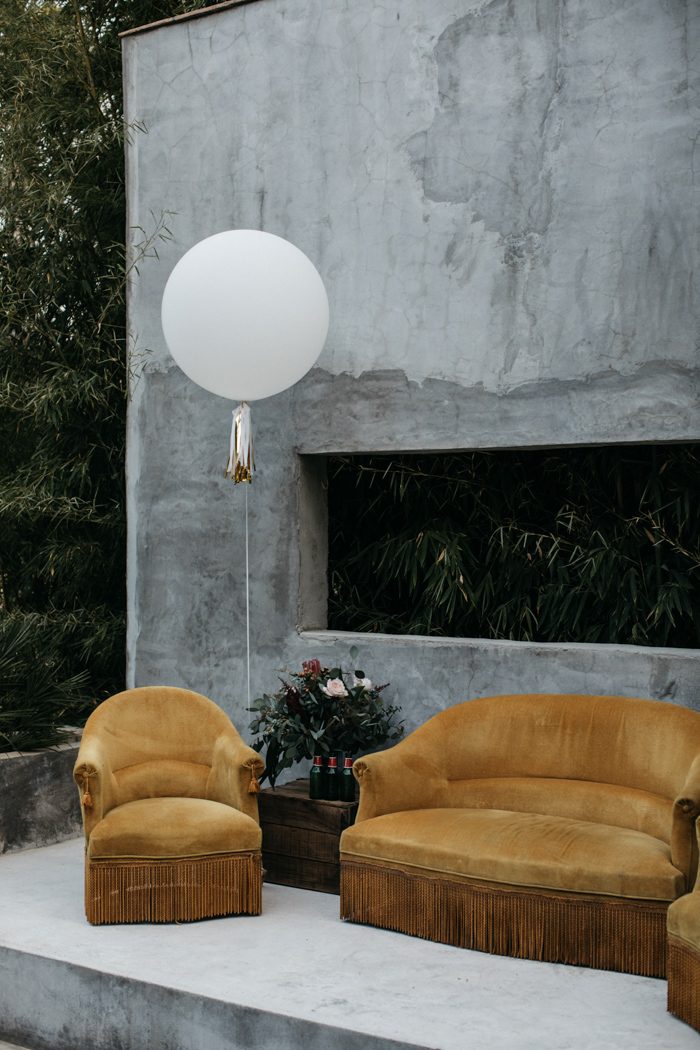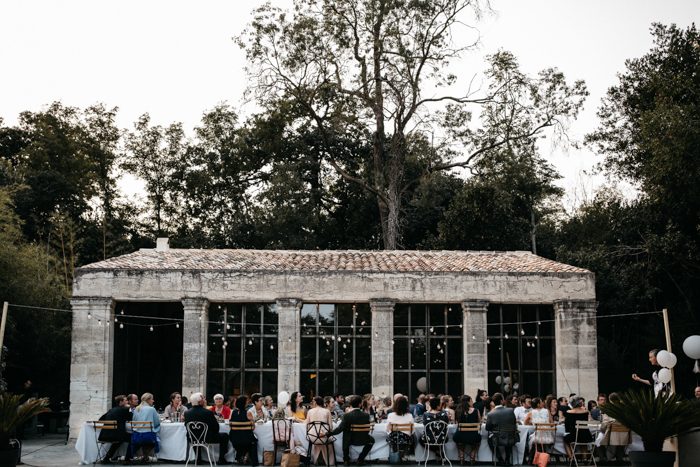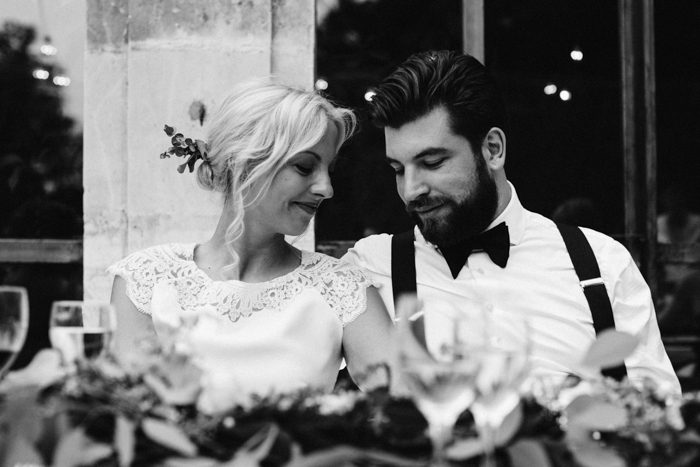 Our first dance was just magic. It was outside under the garlands and all our guests had sparklers. It was incredible, it felt like the best dream ever. I was a bit worried in advance that it would feel too staged but it came together very organically. Looking into each other's eyes in the beautiful dim light, only hearing the sound of the sparklers and Olafur Arnalds with "Poland" was just beyond anything we could have ever imagined.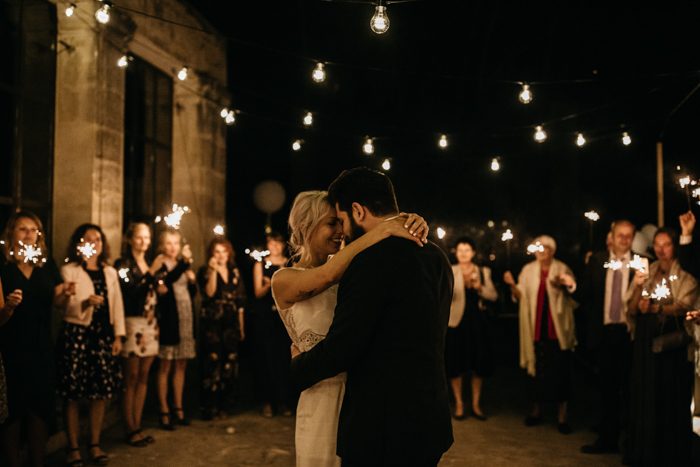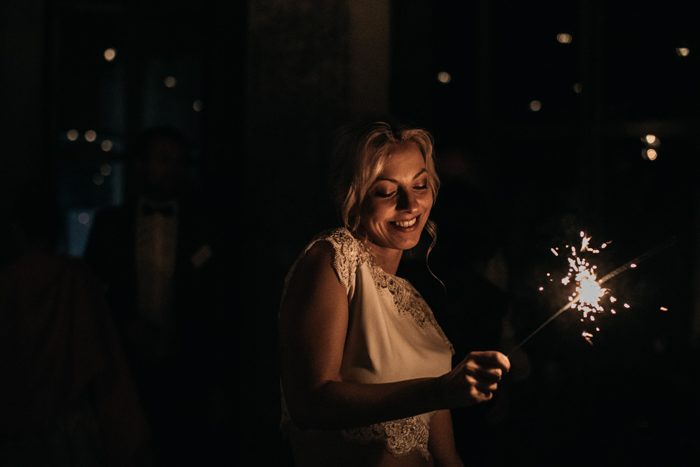 Congratulations to Silje and Julian, and an extra special thanks to Junebug member Wianda Bongen Photography for sharing this lovely French wedding with us! Looking for more photo inspiration from Wianda? Check out the edgy elopement inspiration on the coast of the Baltic Sea she helped create!