When it comes to finding the perfect engagement ring, you want something that is not only timeless but also represents your love story. And what is better than a toi et moi ring, which symbolizes two souls coming together? These rings make a statement thanks to their unique design–making them the perfect choice for those who just want something a little different. If you're on the hunt for a ring that your partner will love, you're in luck. We've rounded up 20 rings for every kind of style.
What is a Toi et Moi Ring?
Because these rings are relatively new in the wedding world, you may be unfamiliar with them. Its name, derived from the French phrase meaning "you and me," sums up its very purpose–to celebrate the beautiful union of two souls embarking on a shared journey through life. The ring typically consists of two main gemstones, usually of equal size, placed alongside each other on the ring band. However, there are different variations of this two-stoned design.
Thanks to celebrities like Megan Fox, Emily Ratajkowski, and Adriana Grande, these rings are gaining popularity quickly, but because of their romantic history and distinctive look, we don't foresee them going anywhere anytime soon.
Rings You'll Love
Vrai Emerald and Pear Engagement Ring
Brilliant Earth Alma Engagement Ring With 0.75 Carat Oval Diamond
Brilliant Earth Lab Sapphire and White Topaz Ring
Brilliant Earth London Blue Topaz and Lab Alexandrite Cocktail Ring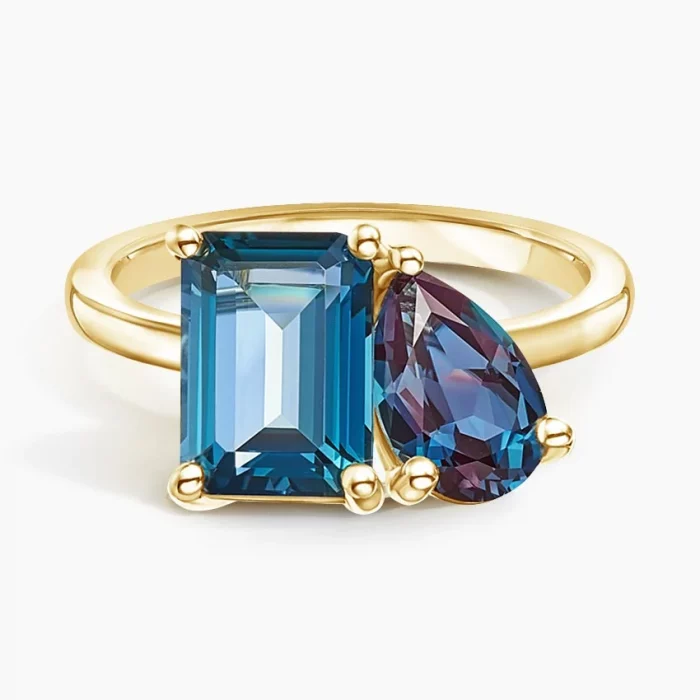 Vrai Round Brilliant and Oval Engagement Ring
Staghead Designs "Sidra" Moonstone Engagement Ring with a Crescent Moon Salt & Pepper Accent & Tracer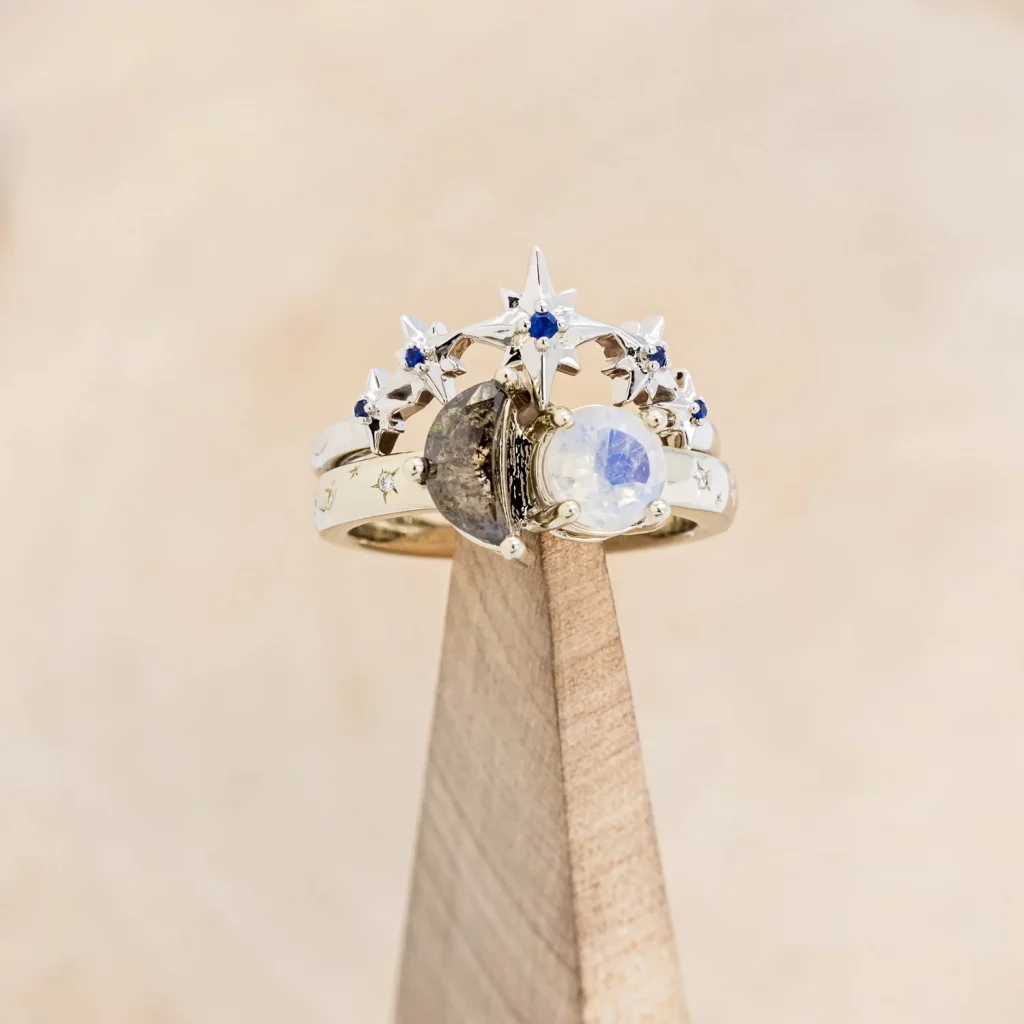 Modern Moi Et Toi Engagement Ring
Vintage Style Moi Et Toi Engagement Ring
Dutch Marquise & Radiant Cut Moissanite Ring
Unique Ring Round & Princess Cut Moissanite Engagement Ring
Zoe Lev Pear and Heart Shape Ring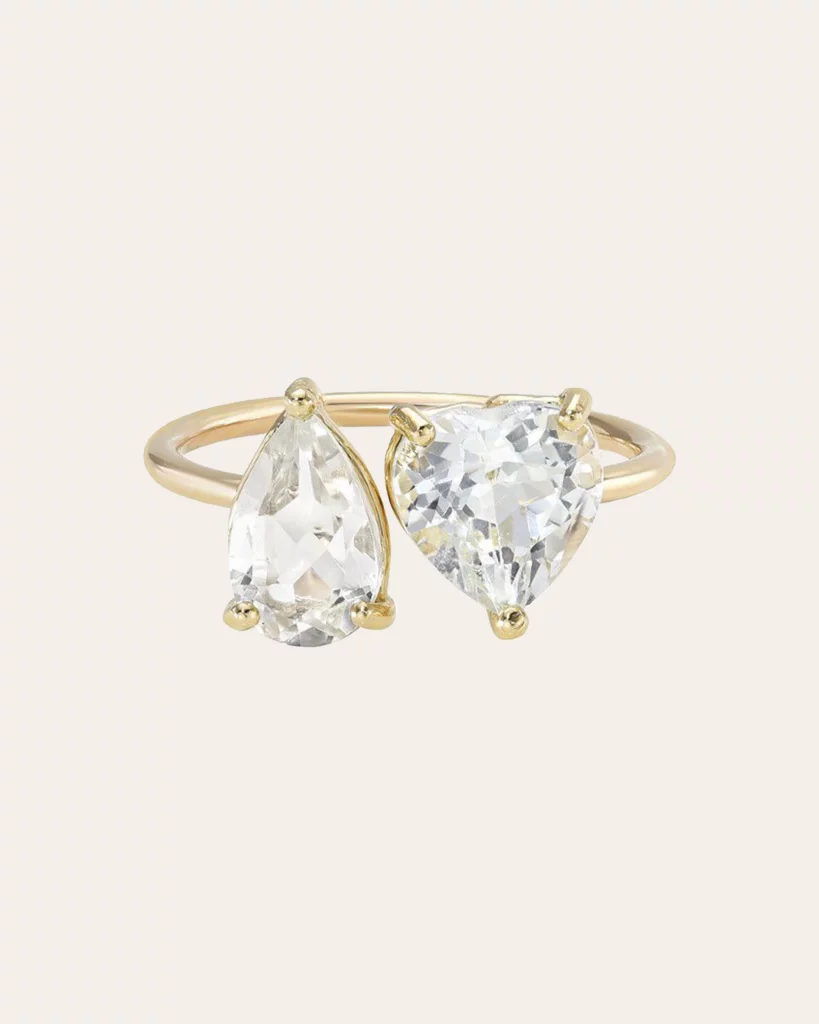 Oval Moissanite and Pearl Engagement Ring
Toi Et Moi Engagement Ring: Noelle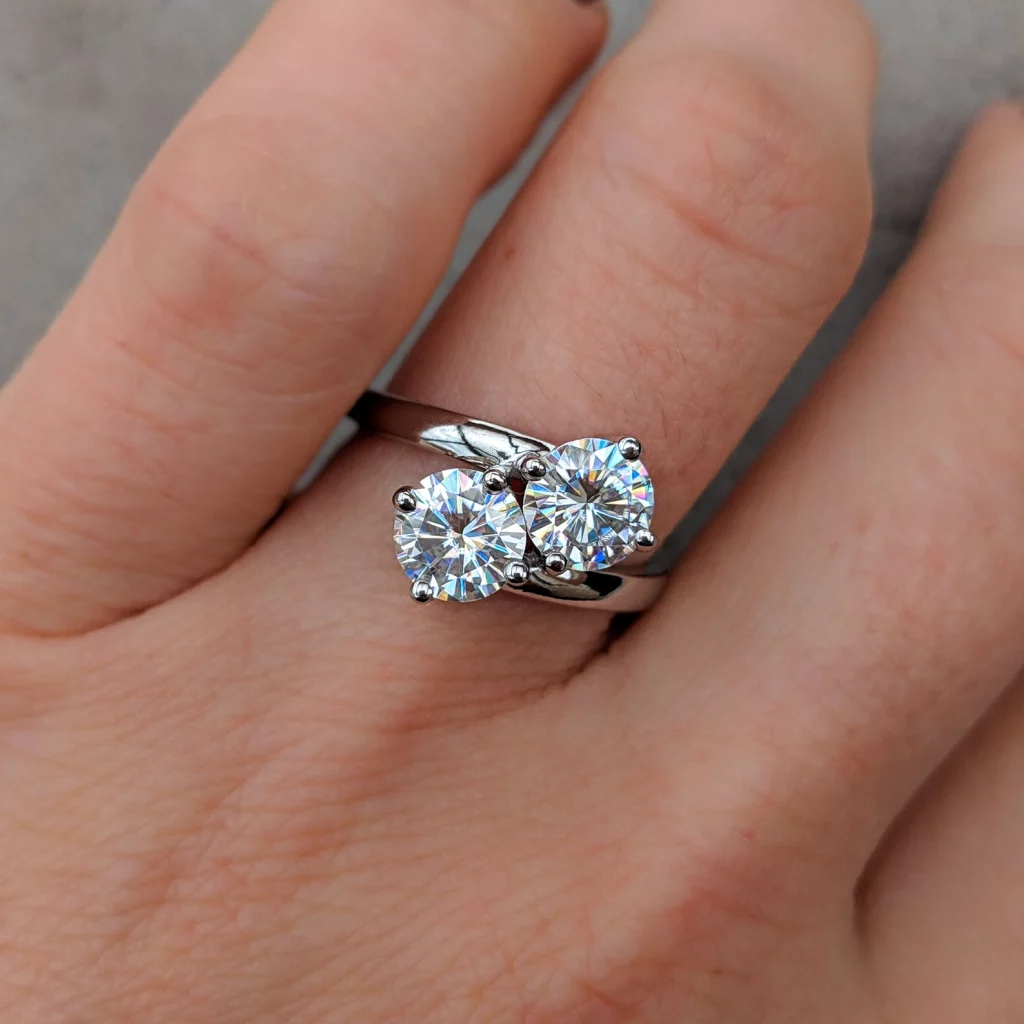 Repurposed Old European Cut Diamond Ring
Emerald And Marquise Lab Grown Diamond Ring
Melanie Casey Le Reste Cluster Ring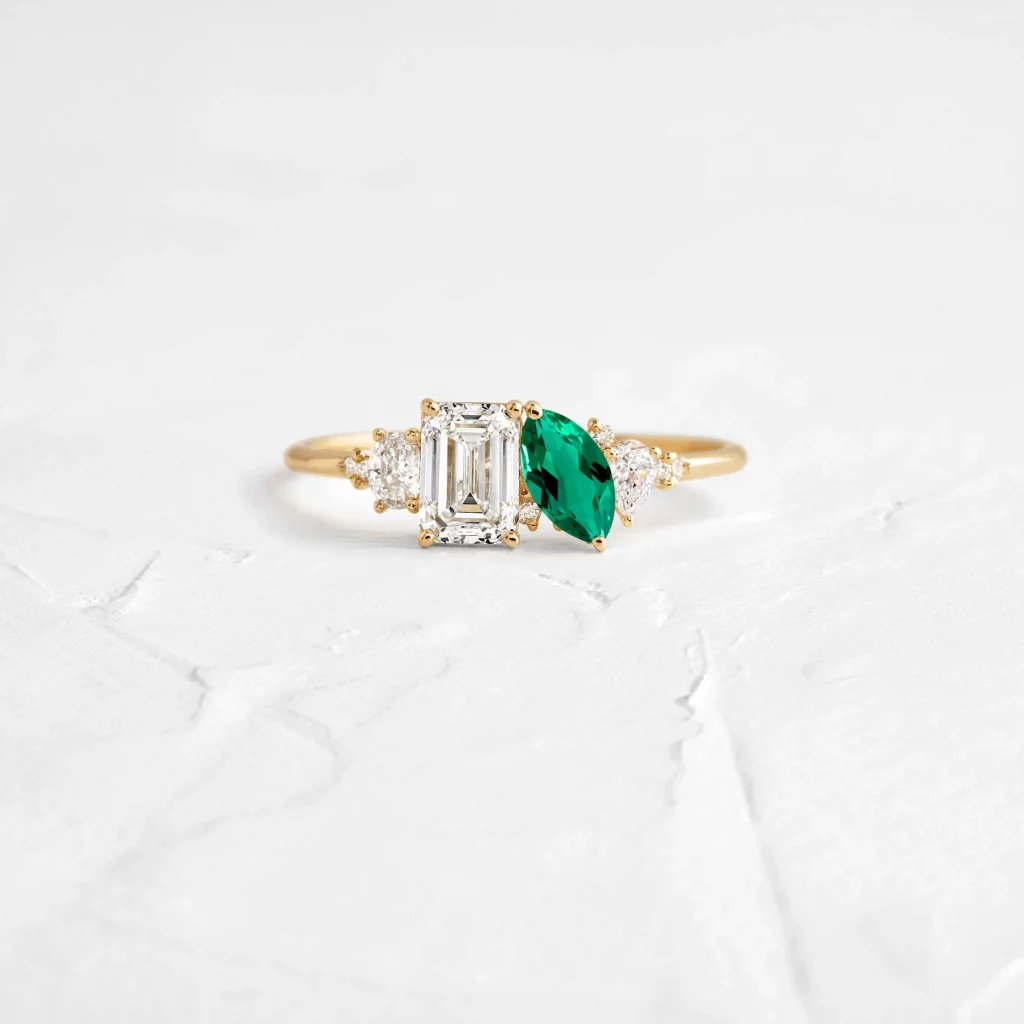 Staghead Designs "Josephine" Marquise-Shaped Lab-Grown Emerald Engagement Ring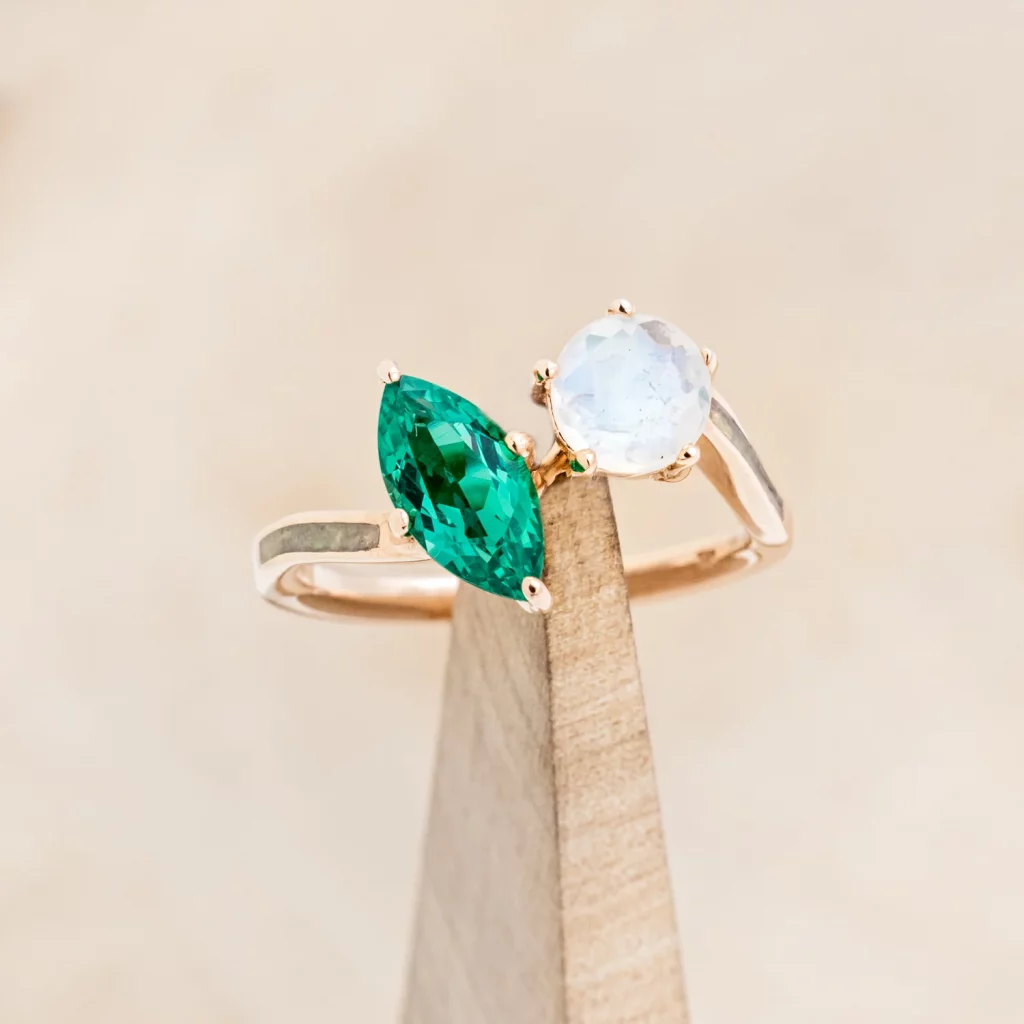 Cherry Pick Toi et Moi Gemstone Ring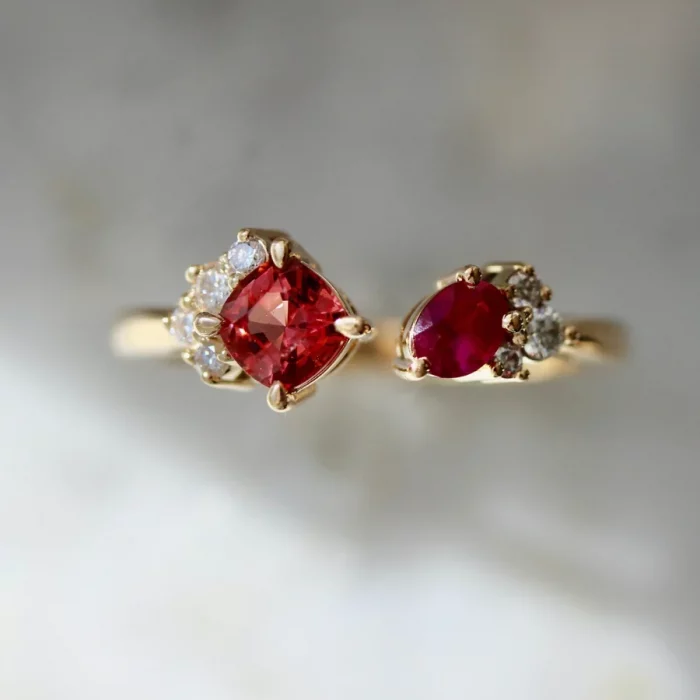 These rings are just scratching the surface. There are so many rings out there and countless retailers that have beautiful rings that are perfect for you or your partner. If you're not quite sold or you just want to do more research before you decide, check out the best places to buy engagement rings online. And, of course, don't forget about the insurance.