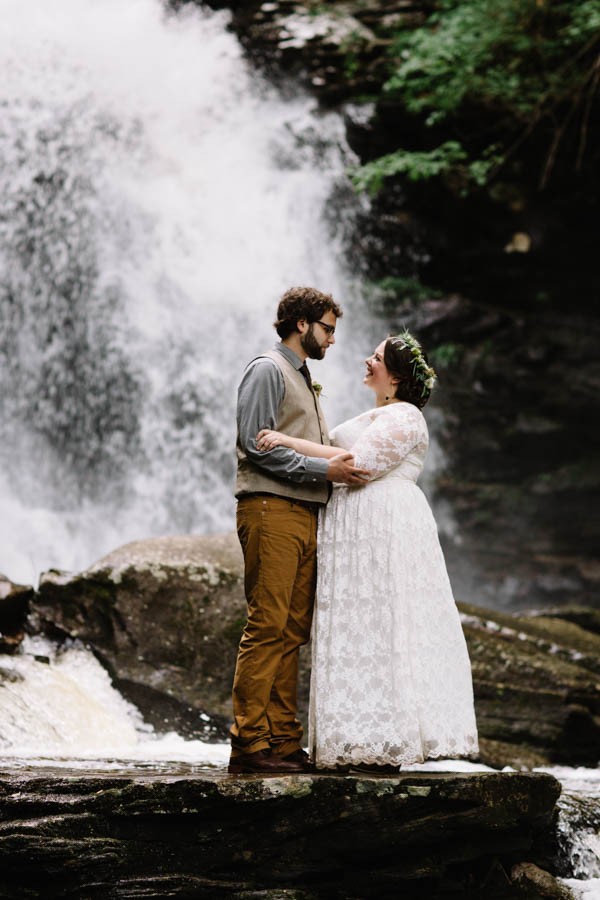 Any nature-loving couple can see why Teddi and Cameron's Ricketts Glen State Park elopement was as romantic as could be. The couple took a progressive hike through the forest, stopping every so often to continue their ceremony in different breathtaking locations. As they exchanged vows and rings, and then kissed for the first time as husband as wife, With Love & Embers captured it all.
The Couple:
Teddi and Cameron
The Wedding:
Ricketts Glen State Park, Benton, Pennsylvania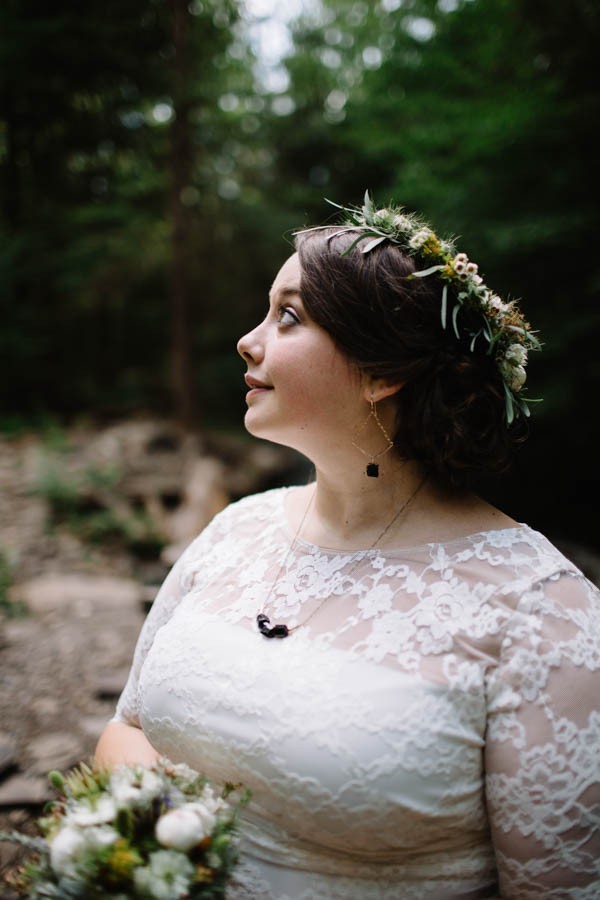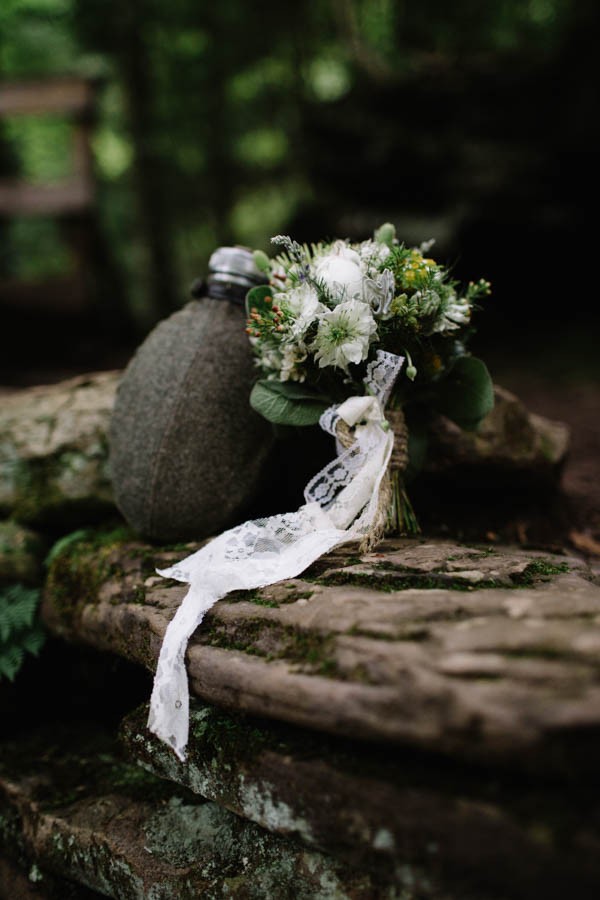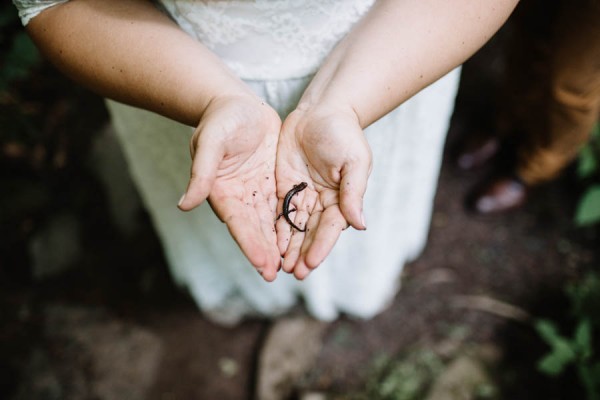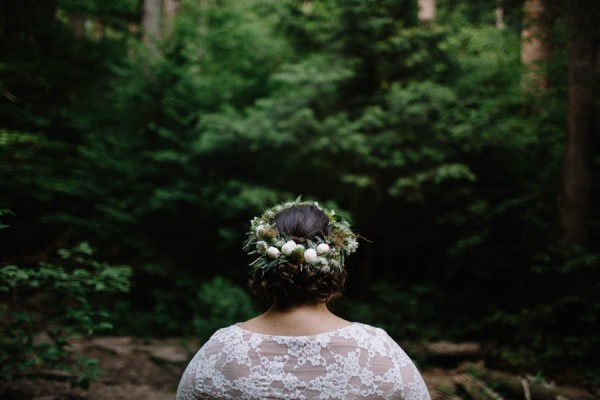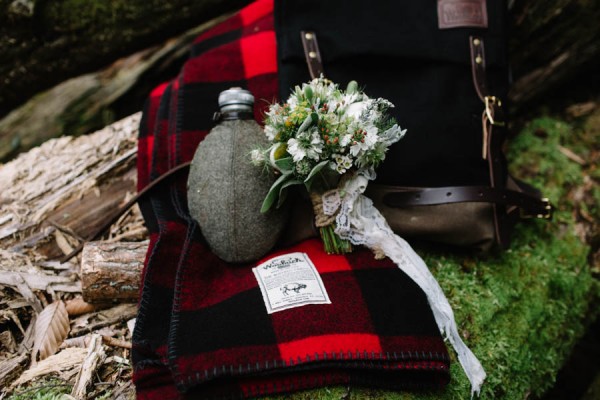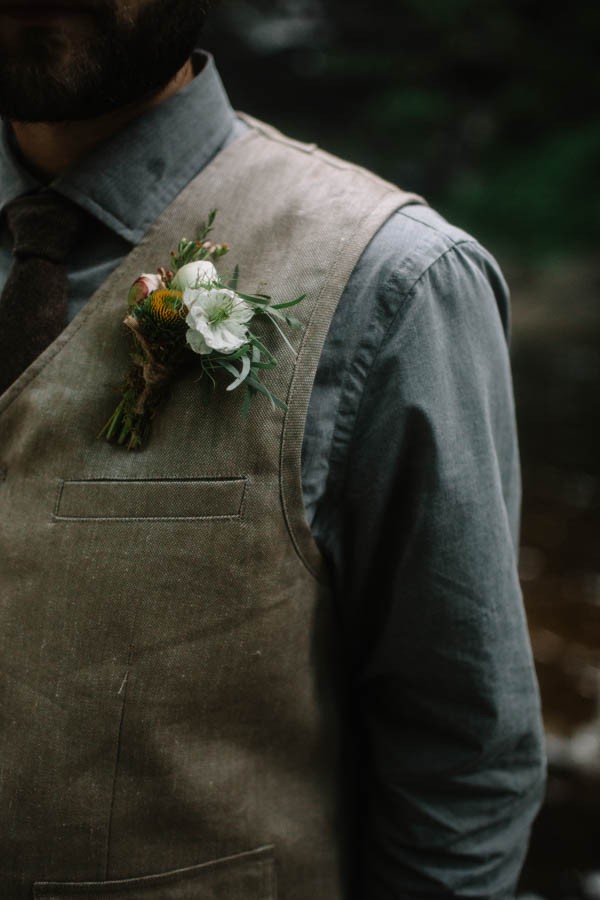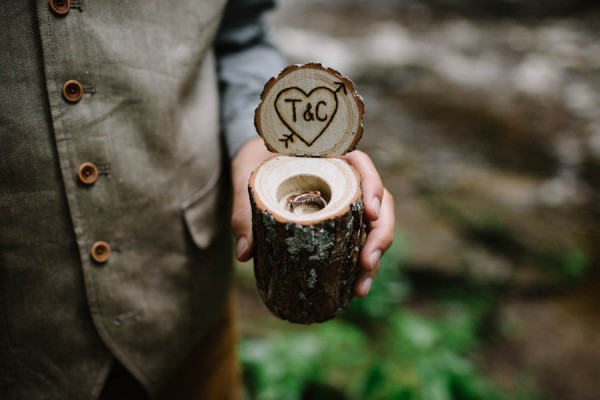 The Inspiration: Ricketts Glen State Park is like an enchanted forest, full of old growth trees and cascading waterfalls. When I picked out my dress and jewelry and flowers, and when helped Cameron select his outfit, we kept the gorgeous landscape in mind and tried to keep everything natural looking. Also, our wedding day attire had to be comfortable enough to hike four miles in, so that was important!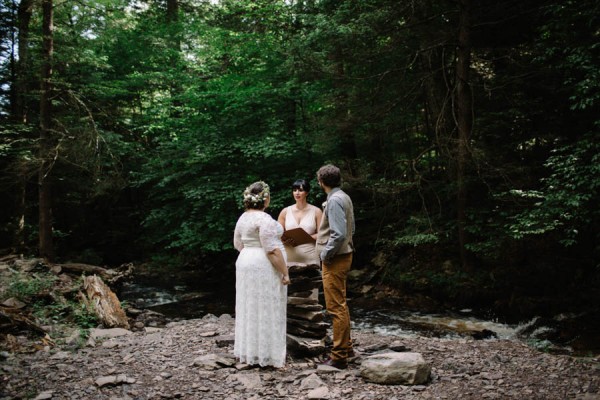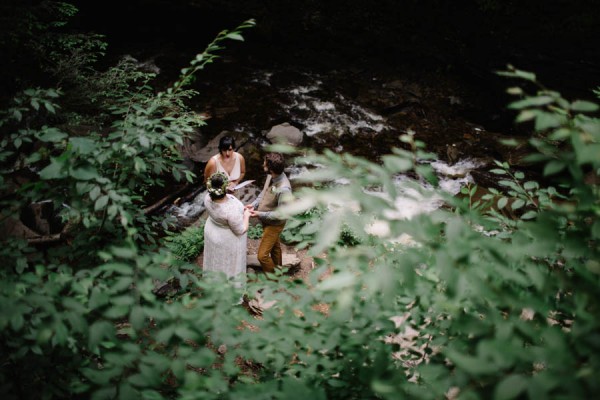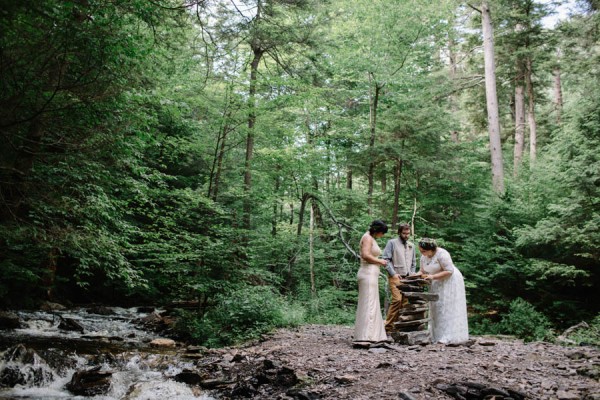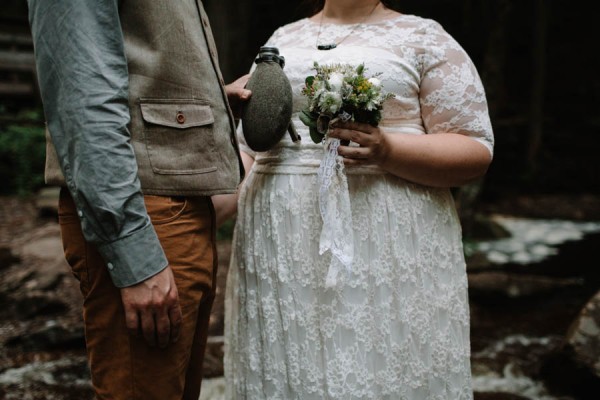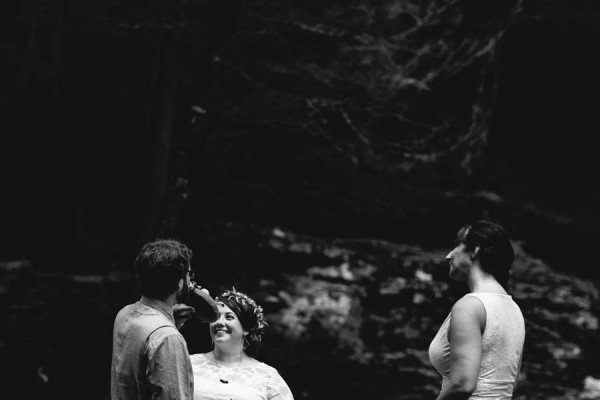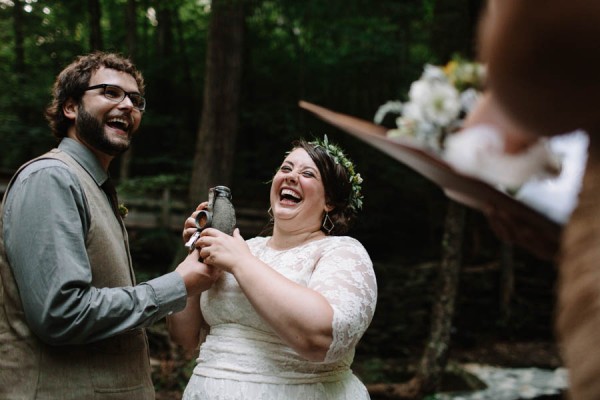 The Moments: Our ceremony was a progressive hike. We would stop at different places along the trail to do bits and pieces of it. It's SO hard to choose a favorite moment. Our first stop, when Alisa (our celebrant) had us start the official ceremony, was one of my favorites for sure. I think I finally realized that we were really doing this; we were really eloping in a forest full of waterfalls!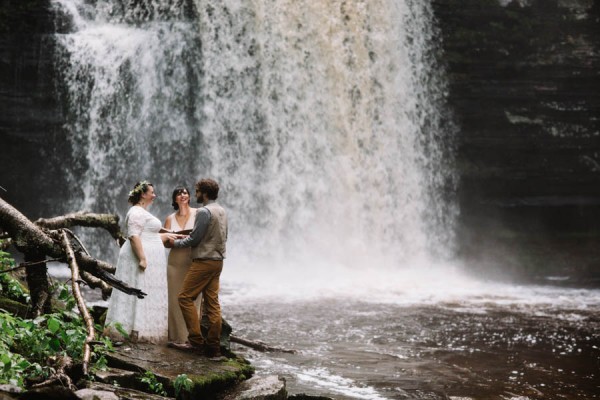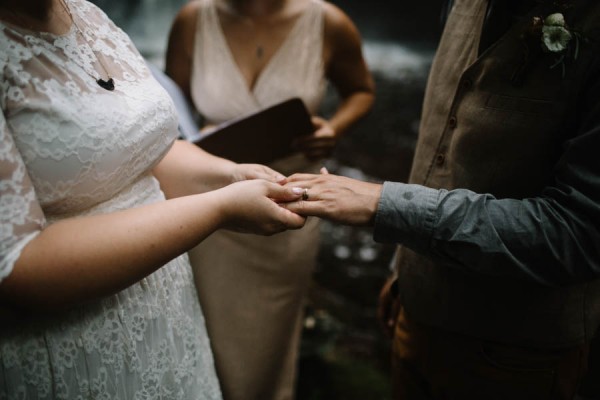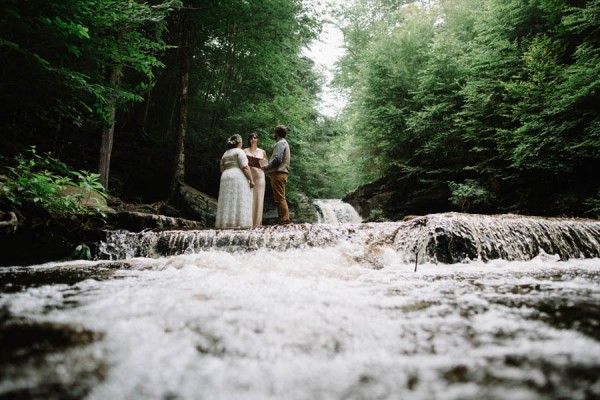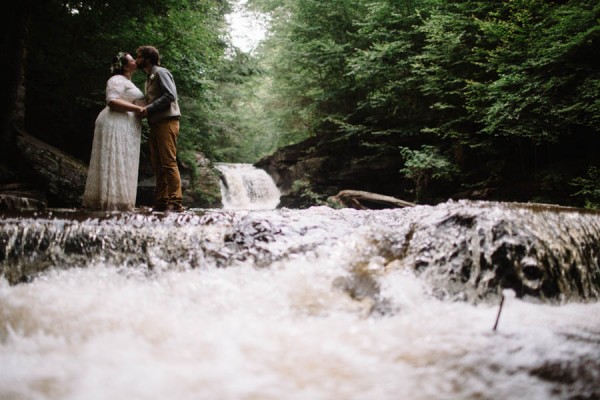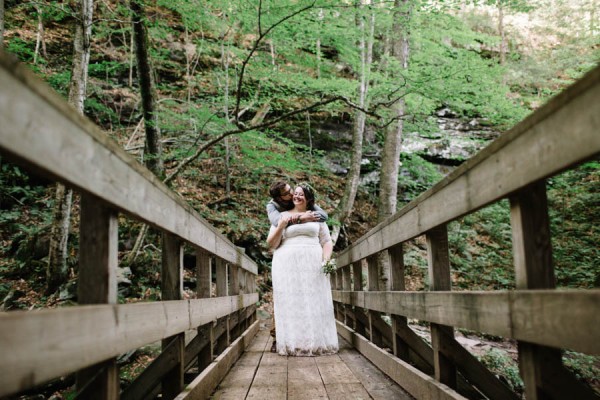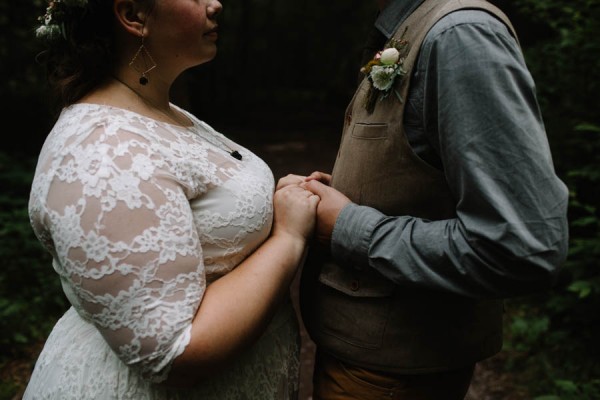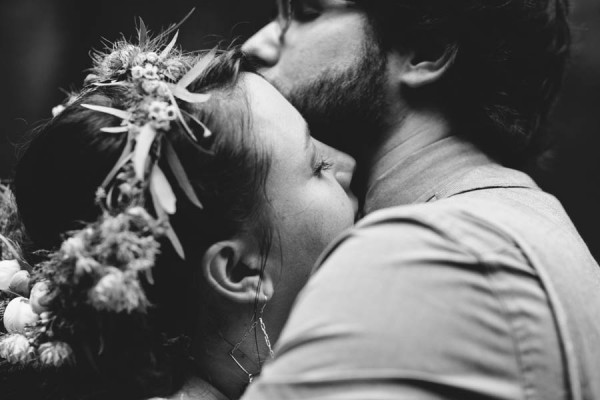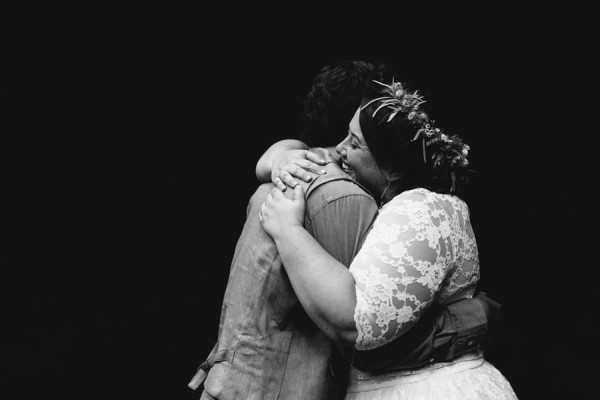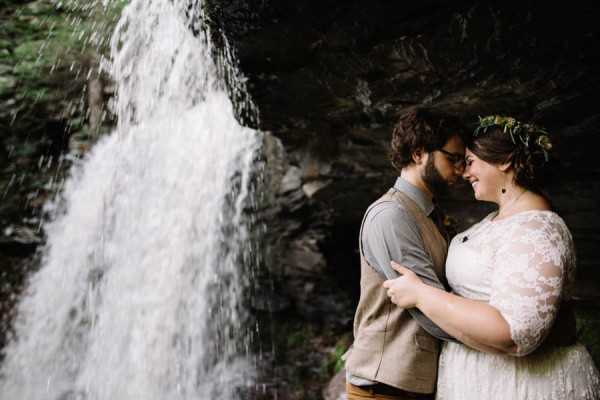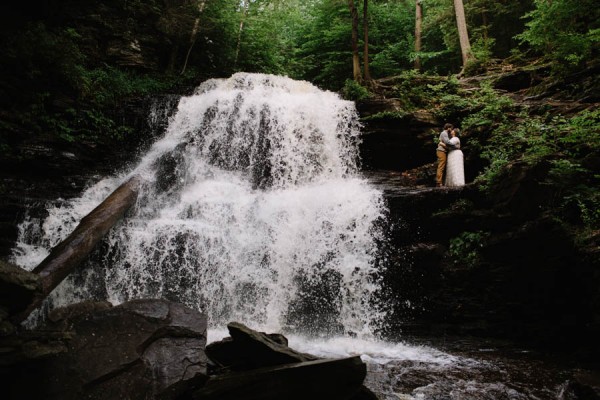 The Advice: Do you. If you don't want a big wedding, don't let your family pressure you into having one. If you feel like running off and eloping is right for you, DO IT! The logistics will all fall into place, and it's absolutely magic. Besides, you can always have a crazy party for friends and family a few months later to celebrate if you'd like.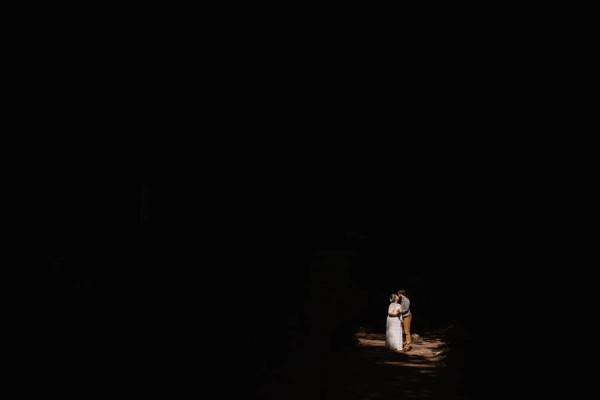 Congratulations to Teddi and Cameron on their earthy elopement in Pennsylvania! For more elopement photography from With Love & Embers, check out Elycia and Ronnie's adventurous Icelandic elopement.