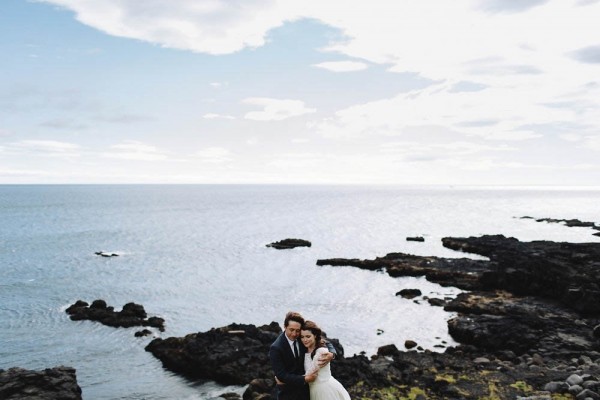 Iceland is becoming a popular destination spot for elopement ceremonies, and these absolutely stunning images by With Love & Embers are exactly the reason. Elicia and Ronnie wanted to celebrate their love, without the stress of planning a big, traditional wedding. Their adventurous Icelandic elopement was about metaphorically screaming their love from the mountaintops, and these portraits come through loud and clear. We can feel the quiet, the tenderness, the crisp air, and the soft, damp grass. The colors and emotion With Love & Embers were able to capture are magnificent.
The Couple: Elicia and Ronnie
The Wedding: Snæfellsnes, Iceland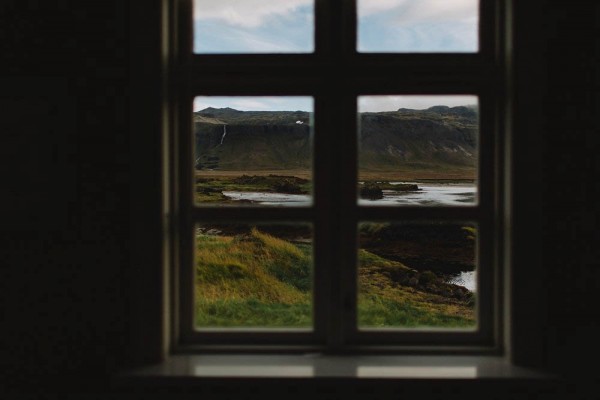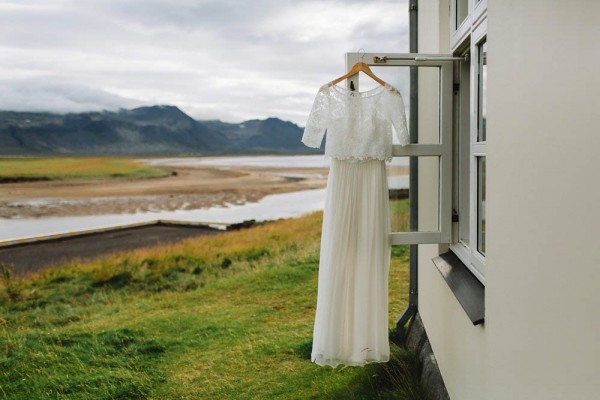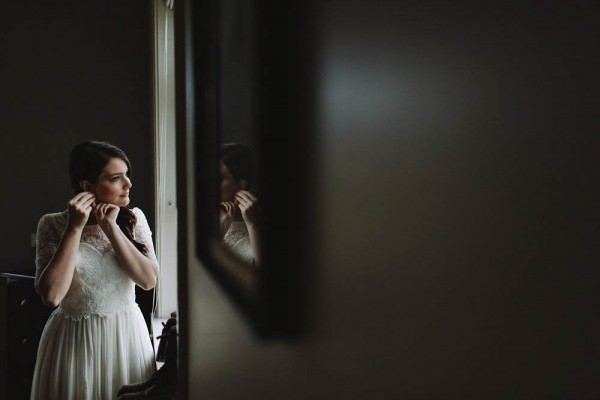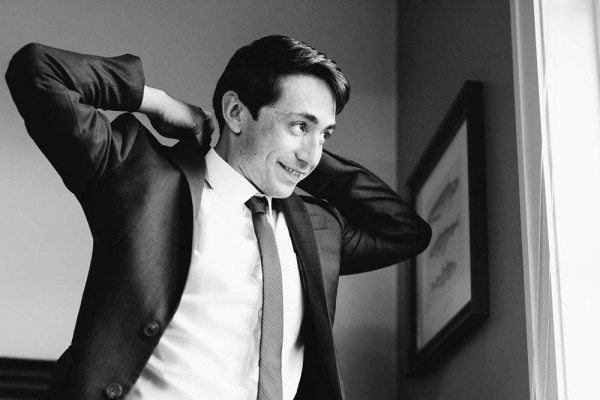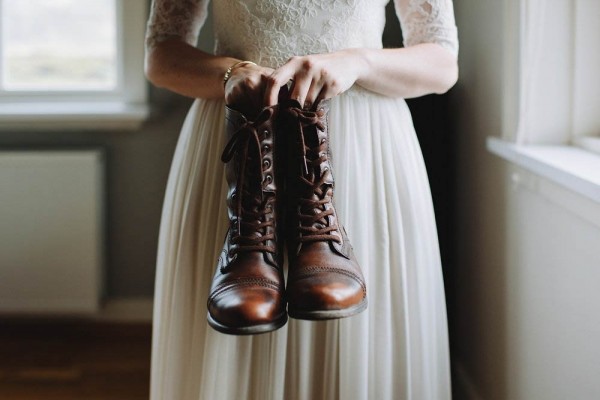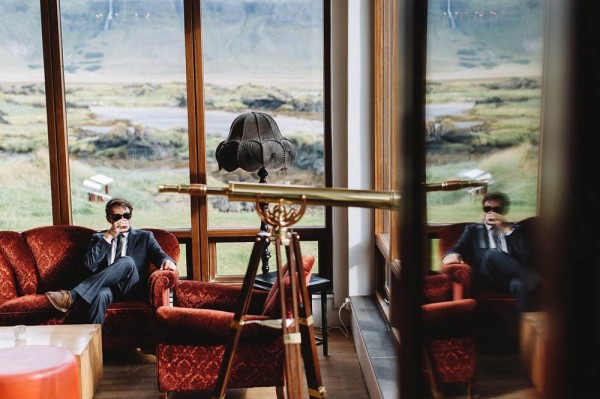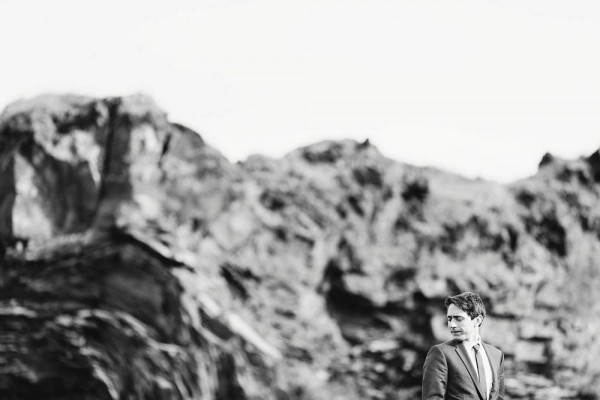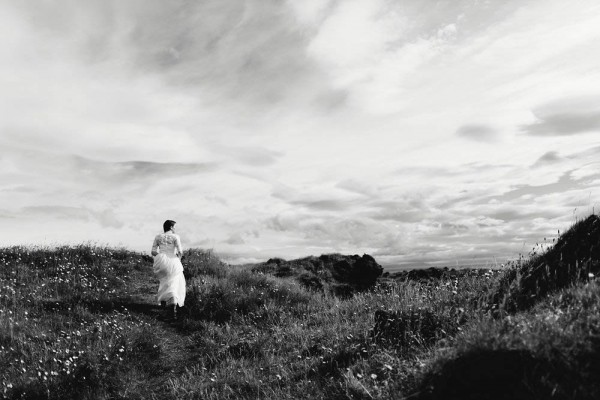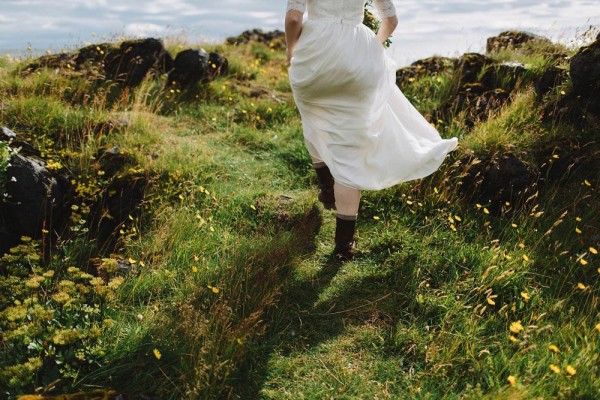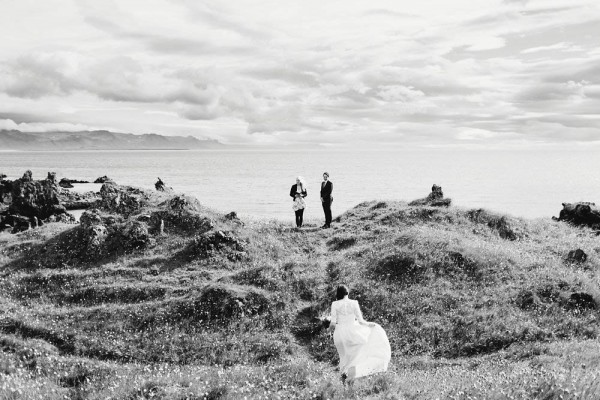 The Moments: "The vows! Because our ceremony was so private, we felt free to make them as long as we wanted to. We each wrote letters to one another the night before and as Ronnie read his, I laughed at times because I realized we had actually written a lof of the same things about our 5 years together. We were so connected and we were standing in one of the most beautiful places on the planet. I can't really describe that feeling with words."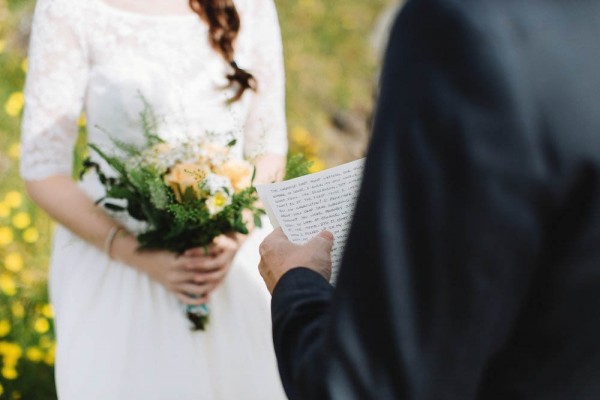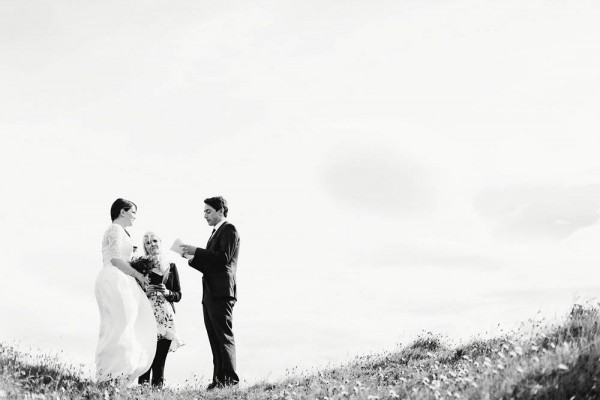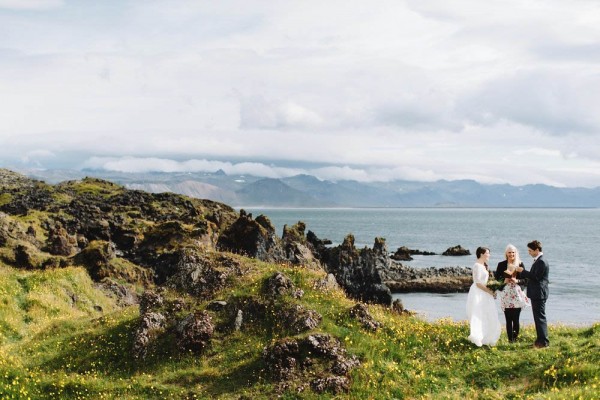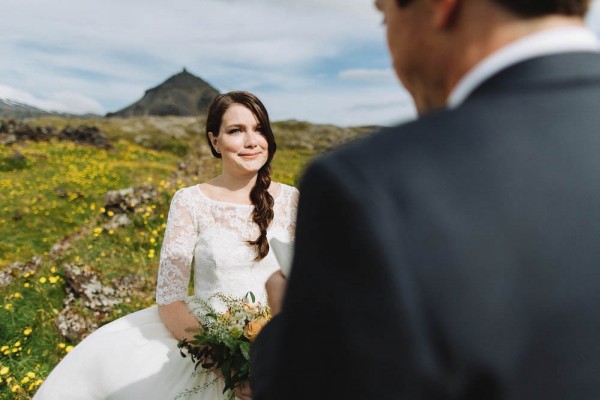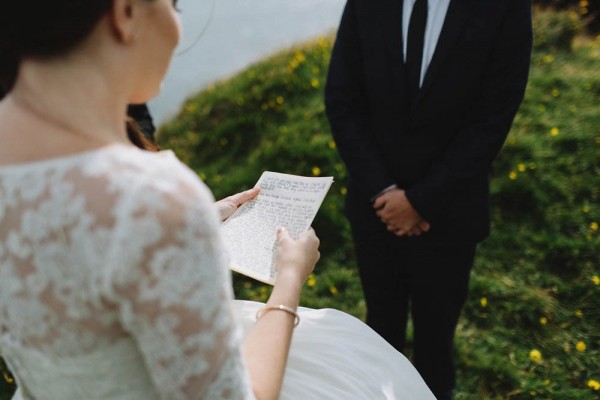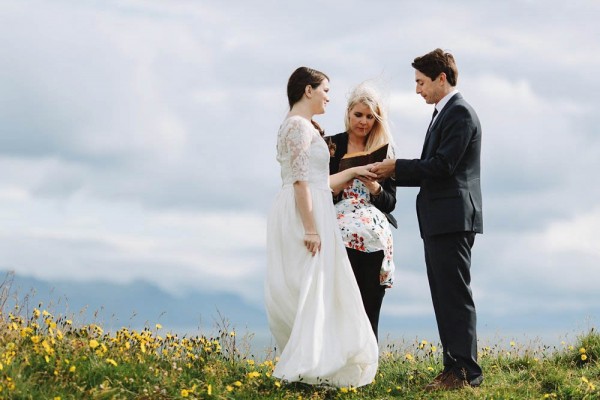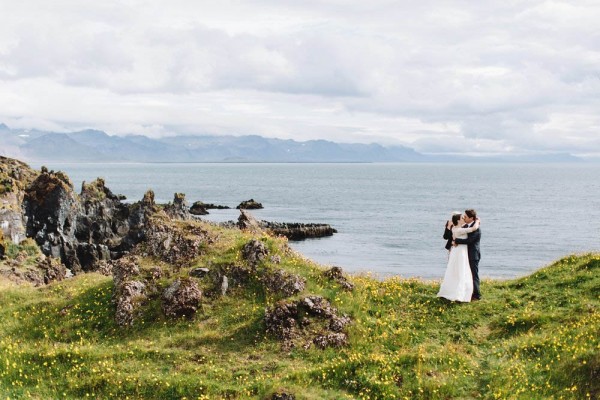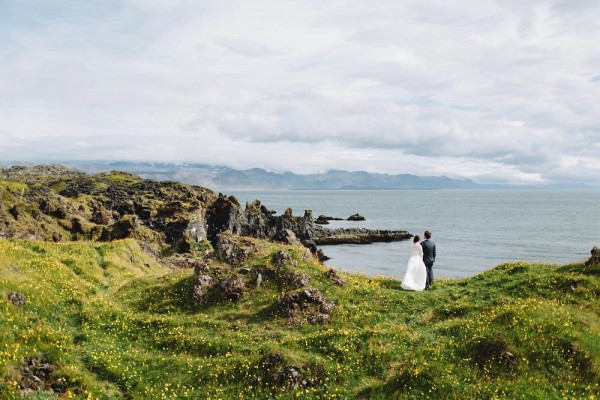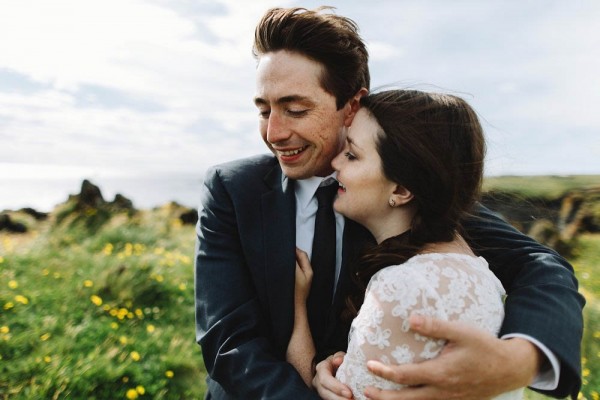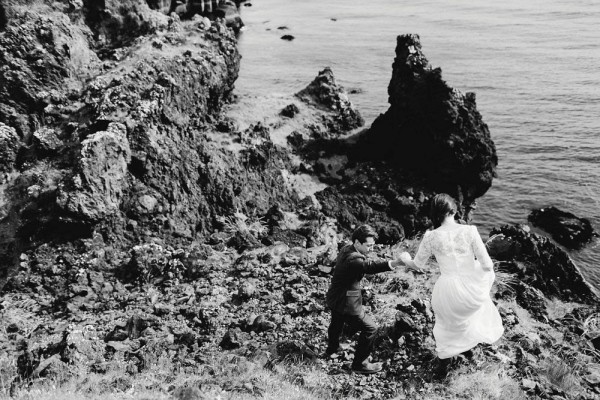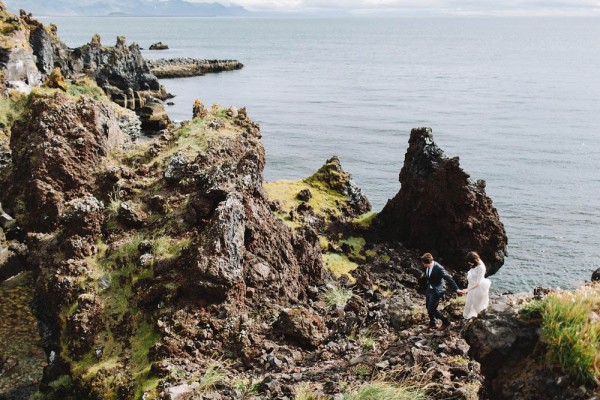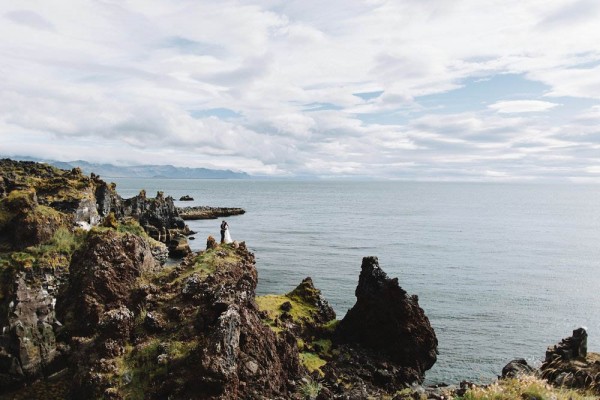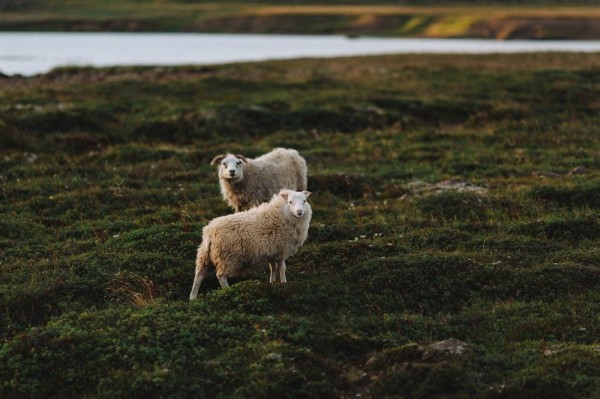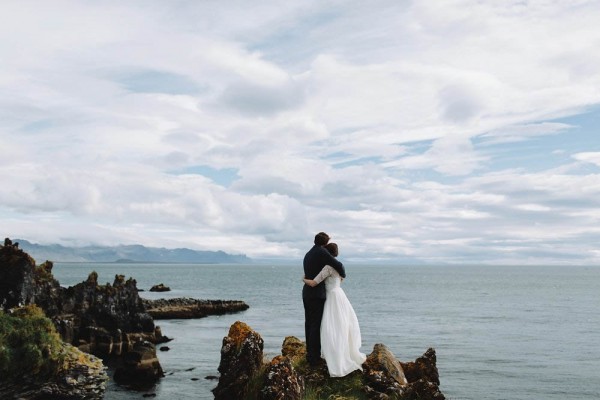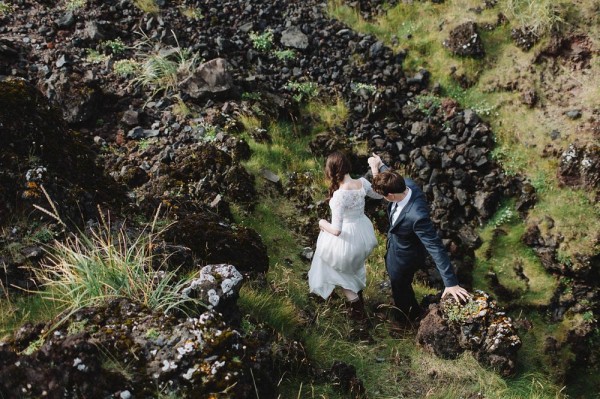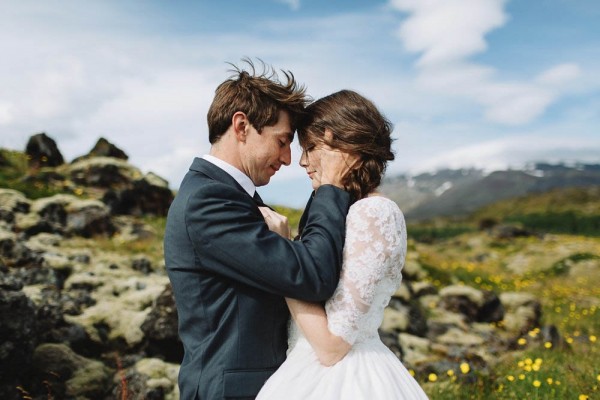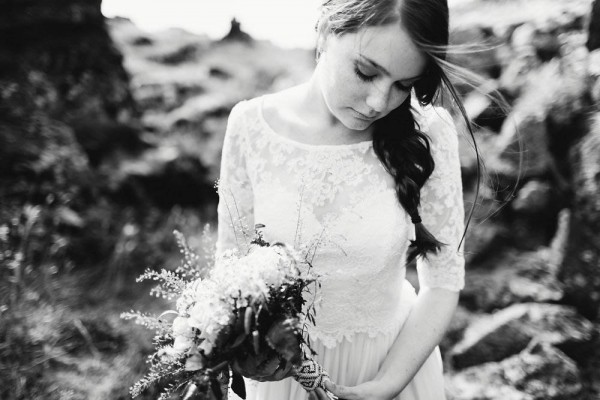 The Inspiration: "We wanted our wedding to be for us. We didn't want to have to worry about your normal wedding day stresses. We wanted to spend our money on an epic honeymoon instead, too. So we chose the honeymoon spot and decided to just elope there! It was perfect for us.
I wanted a dress that was flowy and slightly non-traditional. Even though we had decided to elope, I still wanted to full experience of wearing a beautiful dress on our wedding day. I fell in love with my dress the second I tried it on at The Sentimentalist. Leanne Marshall is brilliant."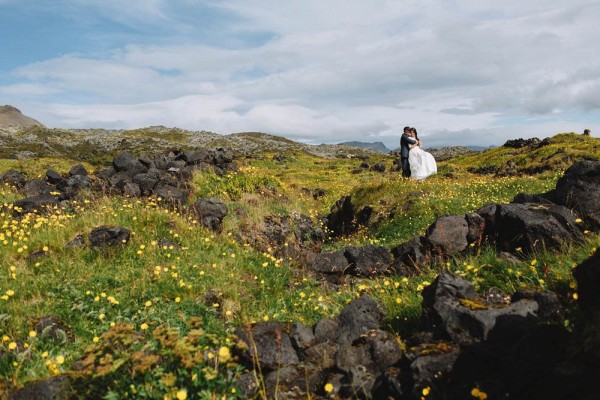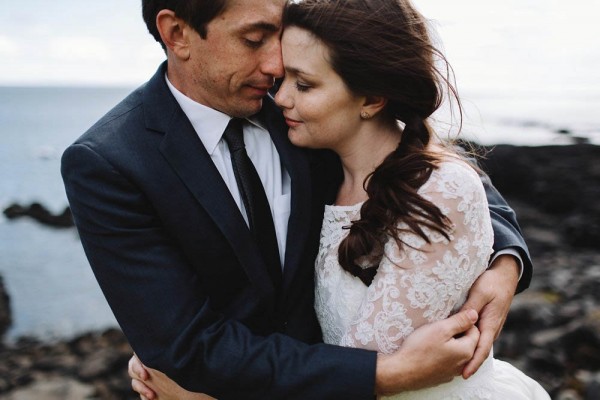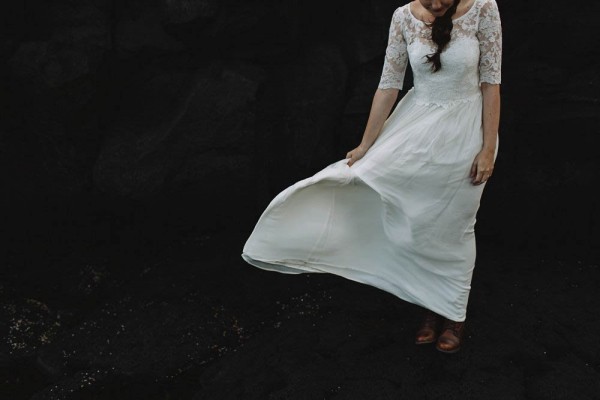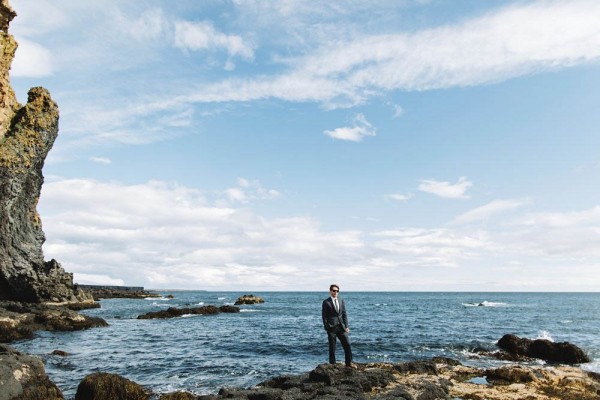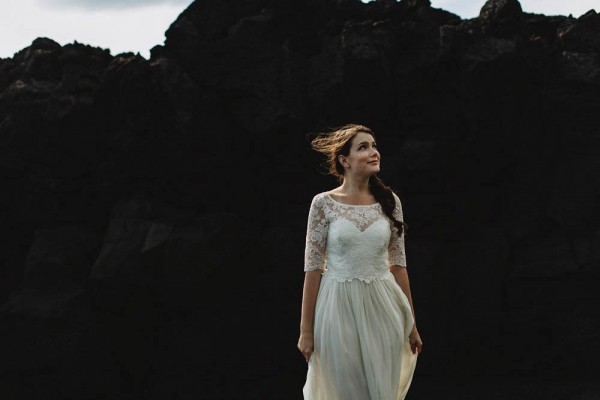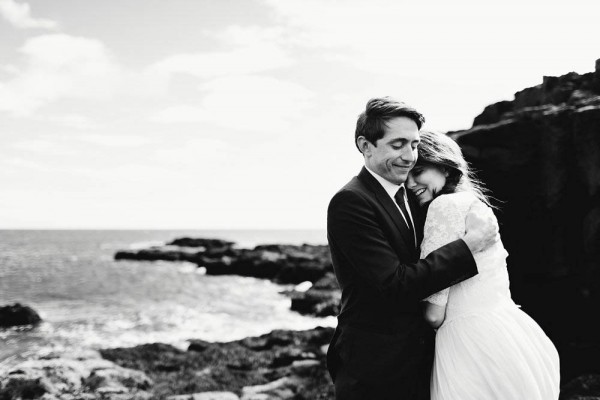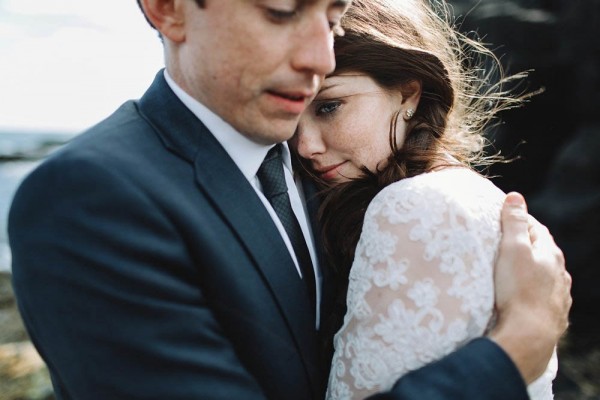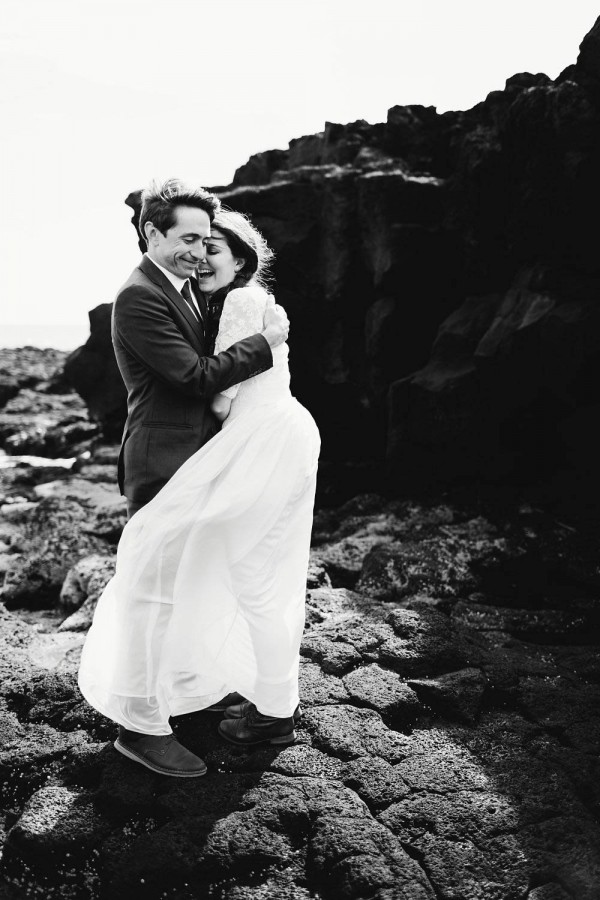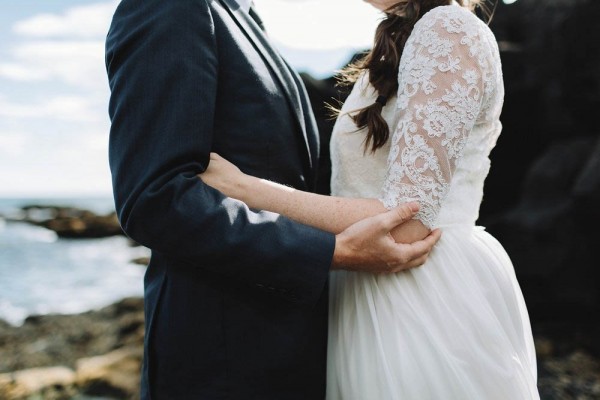 The Couple Recommends: "Our photographers were amazing! They made us feel so at ease the entire day and leading up to the day. They offered support and guidance when needed and went the extra mile to take care of us. We honestly couldn't imagine having spent our wedding day with anyone else. The photos bring us right back to the day, along with all the emotions. We are so thankful for them!"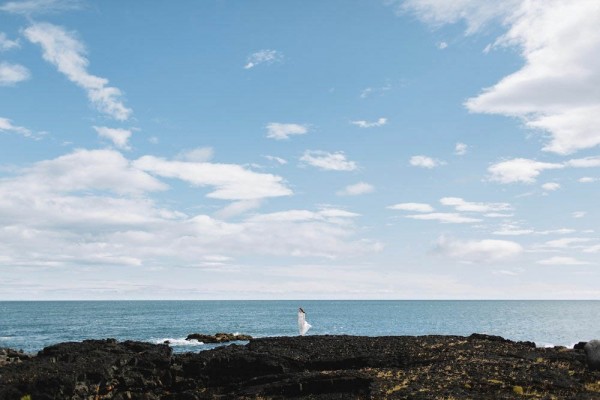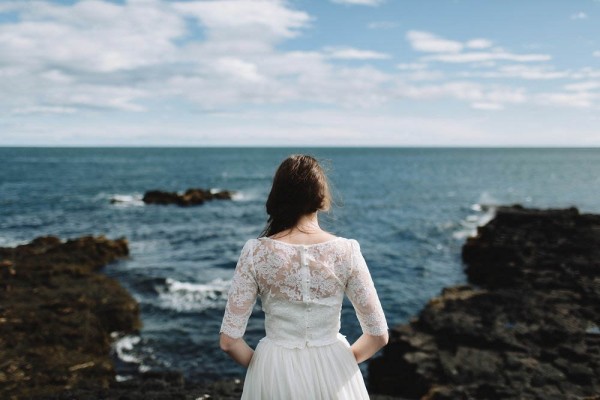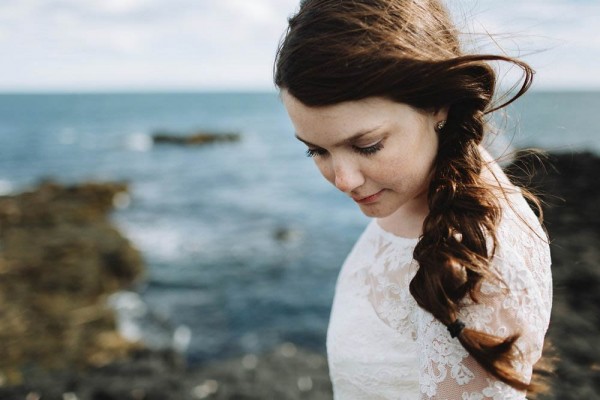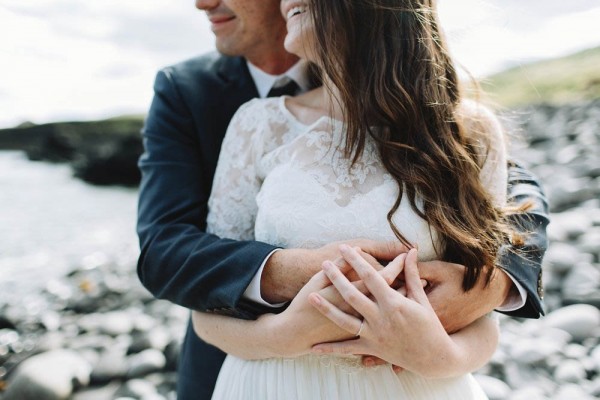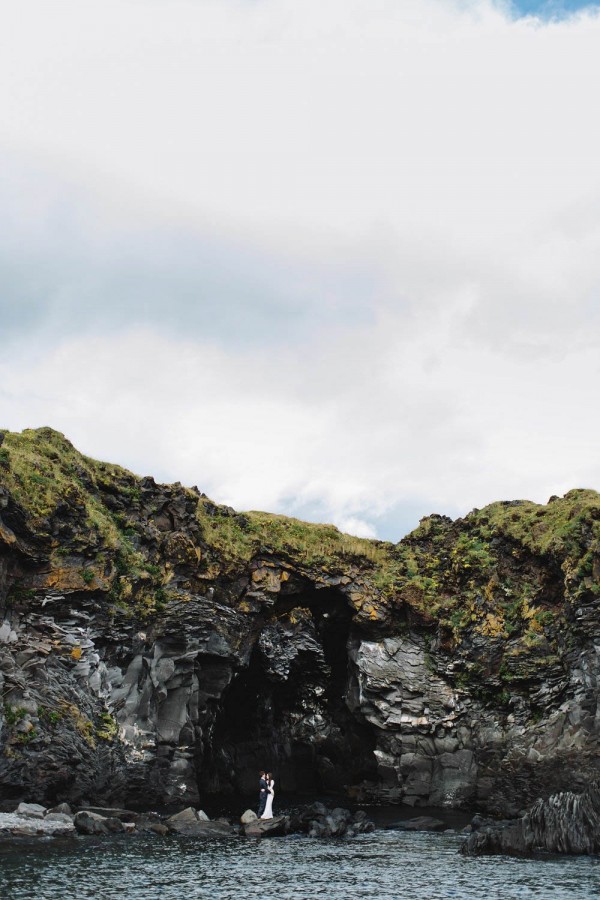 The Wedding Team:
Photography – With Love & Embers
Officiant – Gunnhildur B.
Hair and Makeup Design – Gunnhildur B. Make Up Artist
Wedding Dress – Leanne Marshall via The Sentimentalist
Groom's Apparel – J.Crew
Elicia and Ronnie are a very special couple, and we're so thankful to them for sharing their extraordinary day with us. Thank you also to With Love & Embers for sharing their talented work with Junebug. For more Icelandic elopement inspiration, you have to see Sarah and Josh's majestic Icelandic elopement photographed by Gabe McClintock.