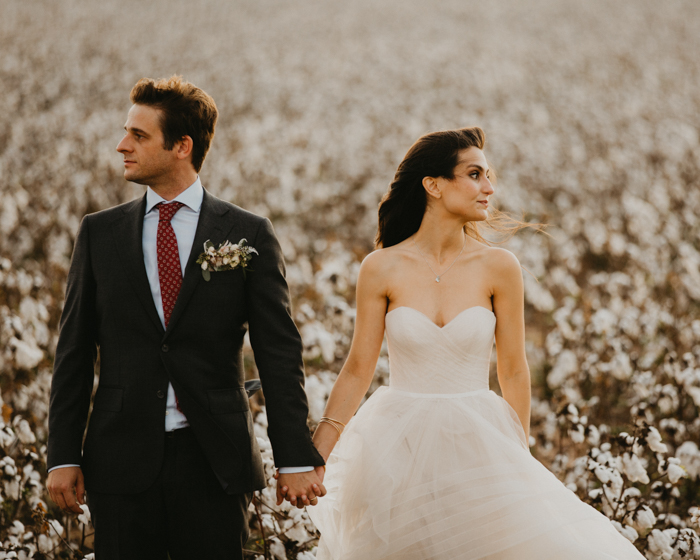 When wedding planner and Junebug member Epoch Co+ asked Ryann and Michael what aesthetic they wanted for their wedding, Ryann immediately thought of the kids she works with. She wanted a calm, soothing environment similar to her classroom, so she chose a natural and earth tone wedding—talk about a truly adorable and unforgettable aesthetic.
From the ceremony in a field of green and a reception at a repurposed factory with floral chandeliers, every inch of this wedding was calm, soothing, and beautiful. To top it off, their reception was drenched in light from a golden sunset. Get ready to "see skies of blue and clouds of white" and let photos by Century Tree Co whisk you away.
The Couple:
Ryann and Michael
The Wedding:
The Gin at Hidalgo Falls, Navasota, Texas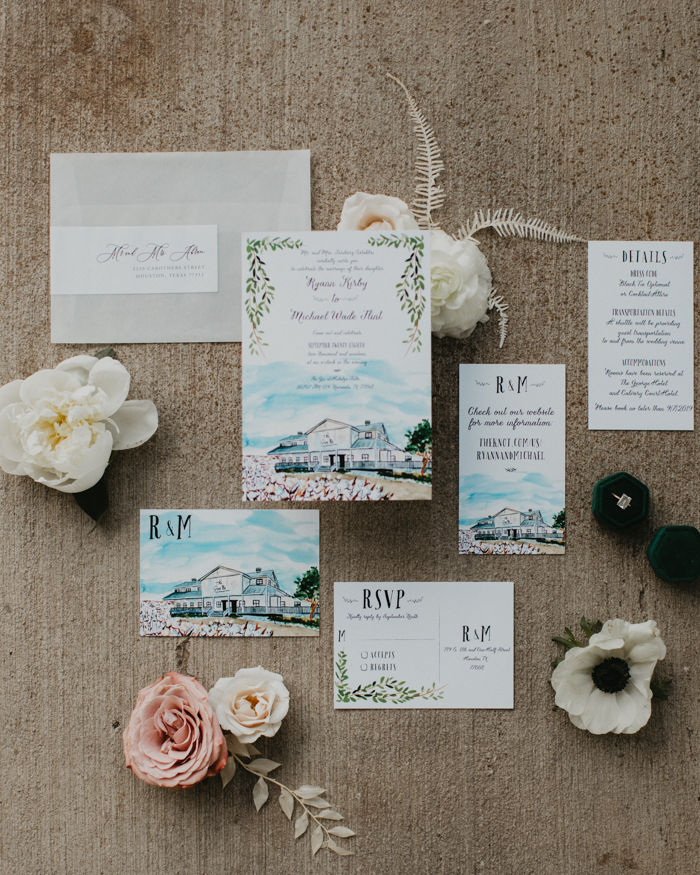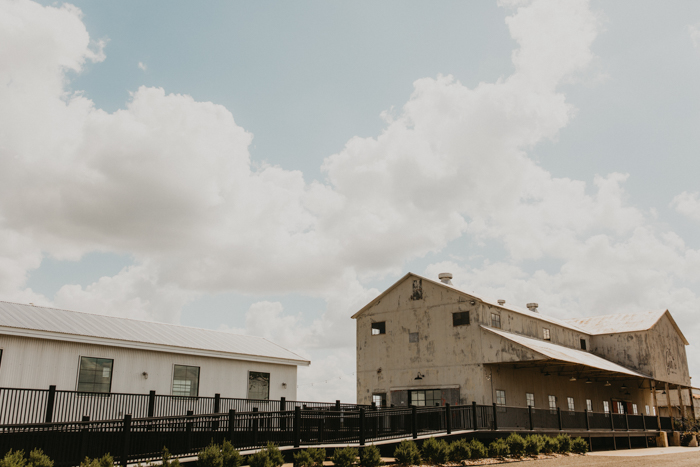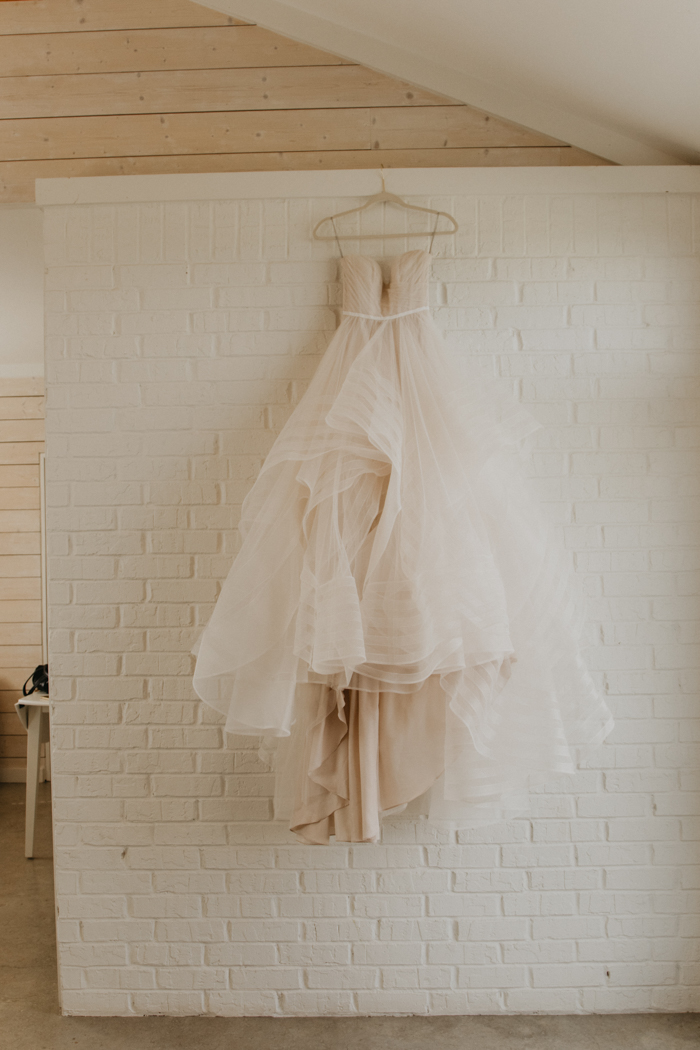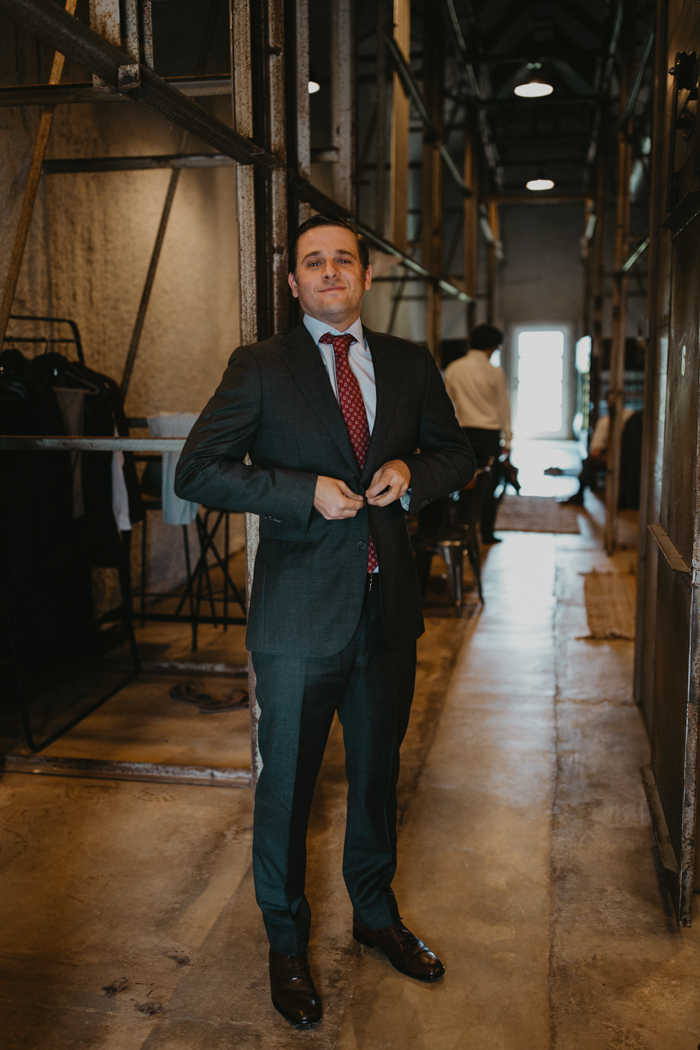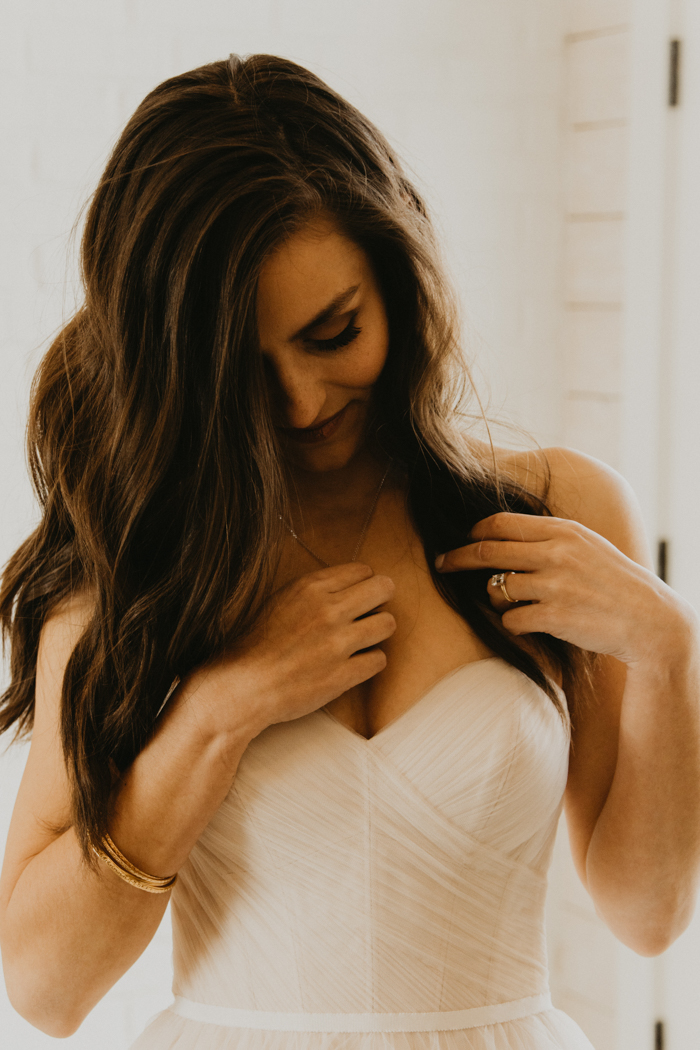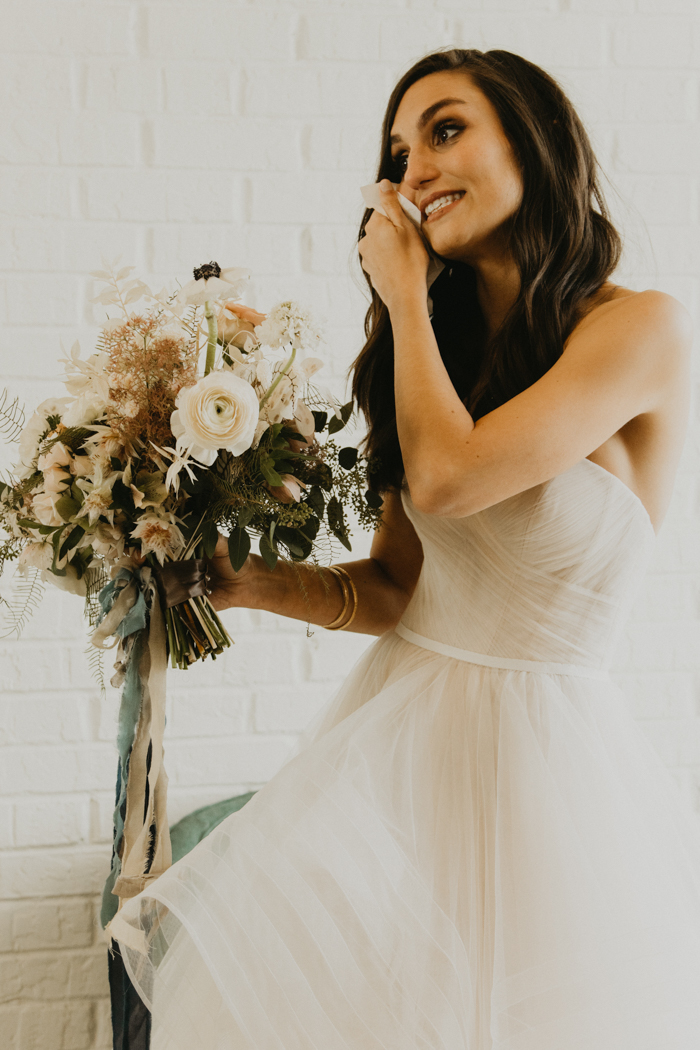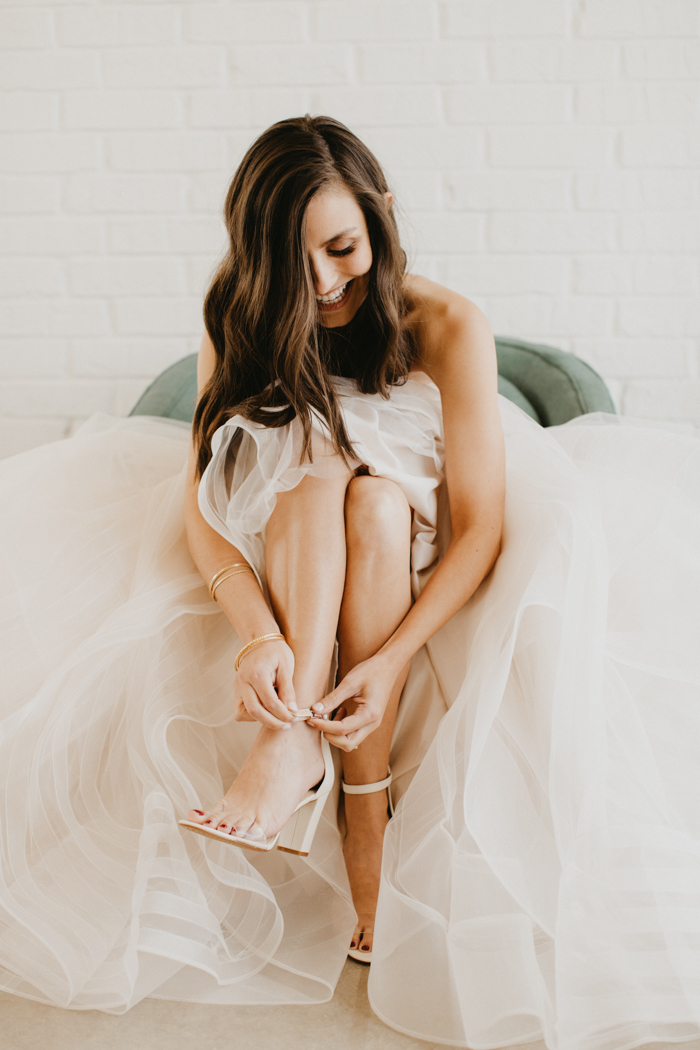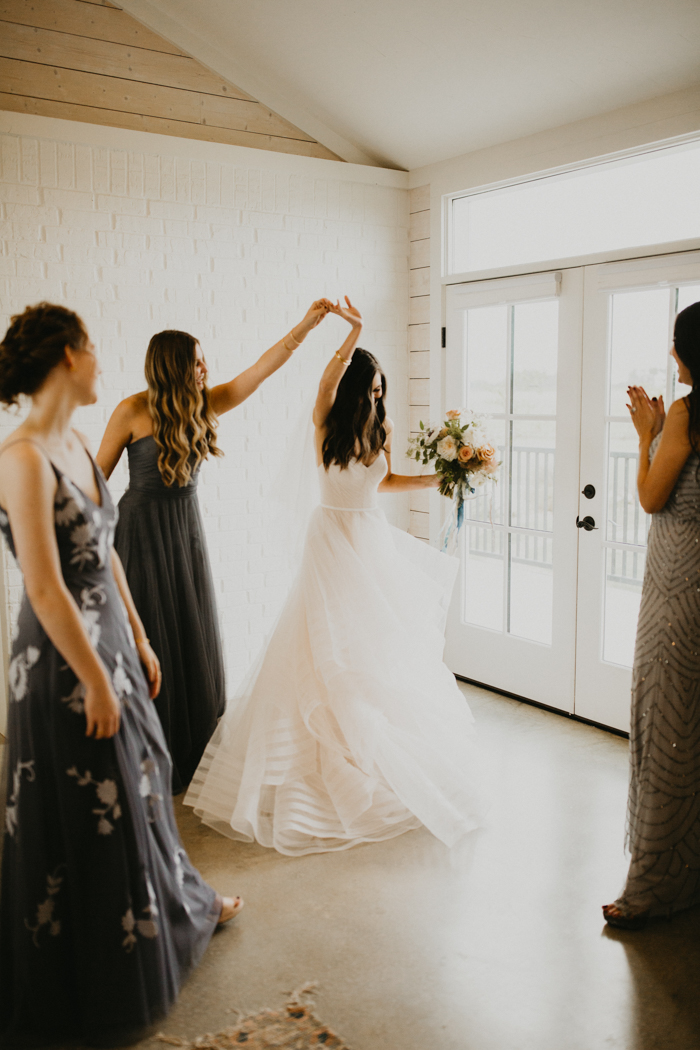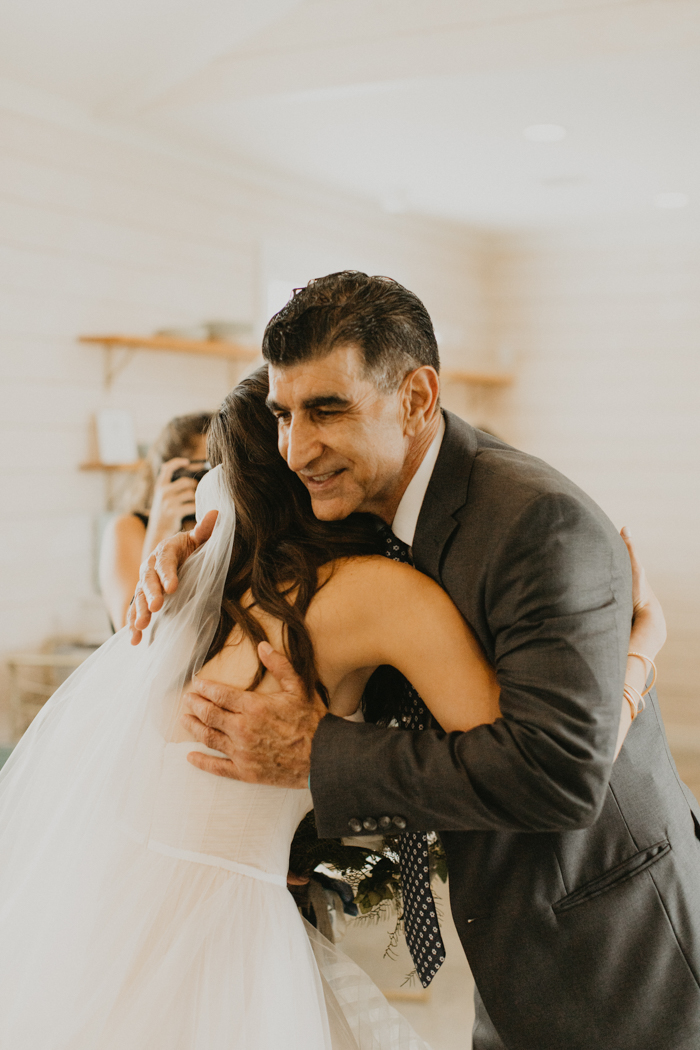 Natural And Earth Toned Colors
When Heather asked us about the aesthetic we were hoping to achieve, I thought of my classroom at school. Since I'm a speech therapist and work with children with special needs, my classroom is decorated with colors found in nature (blues, greens, browns) to help calm my kids. We wanted our wedding to be calming, soothing, relaxing with a natural color palette, and Heather really helped us achieve a simple and elegant wedding.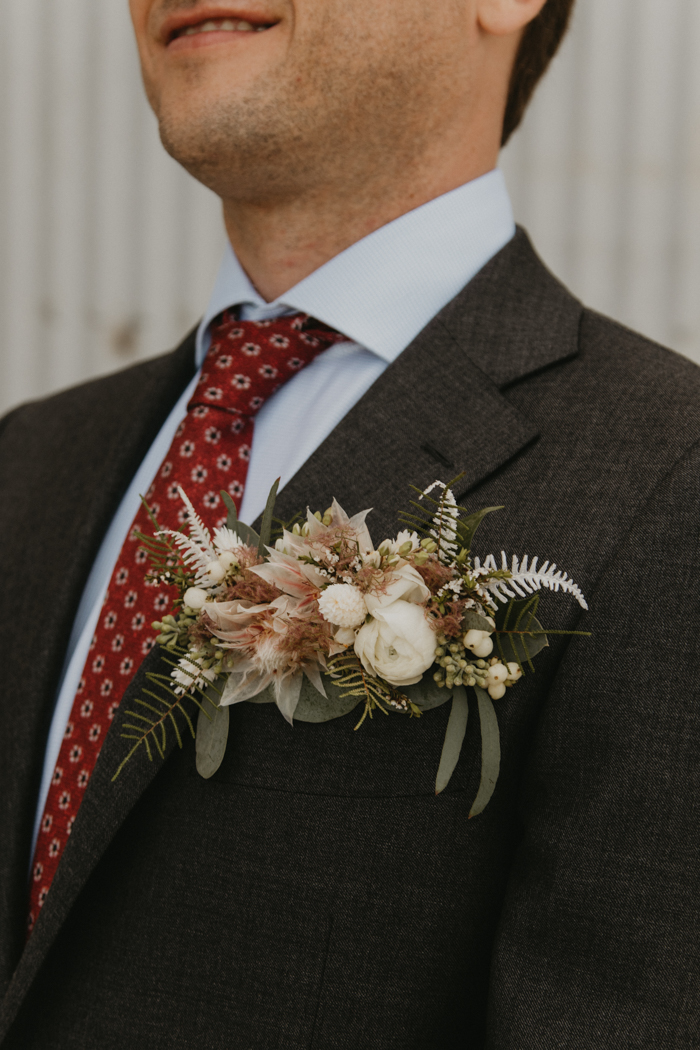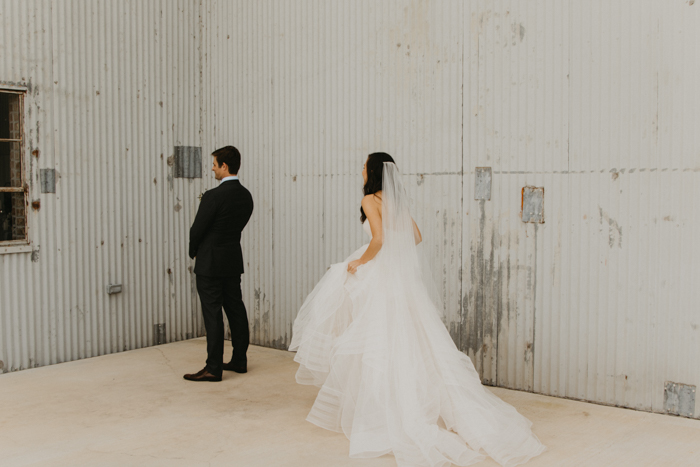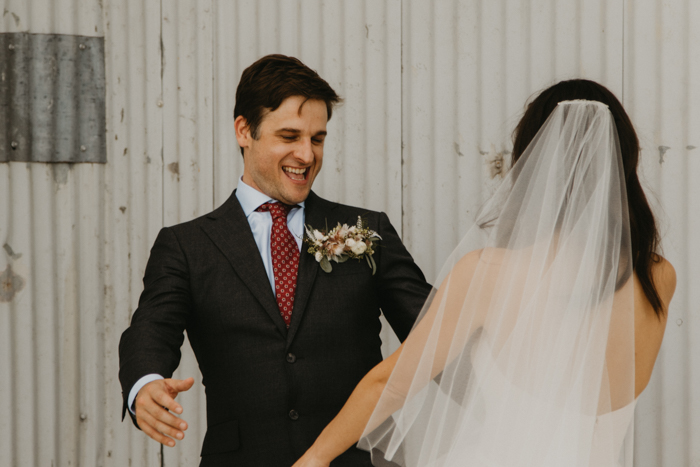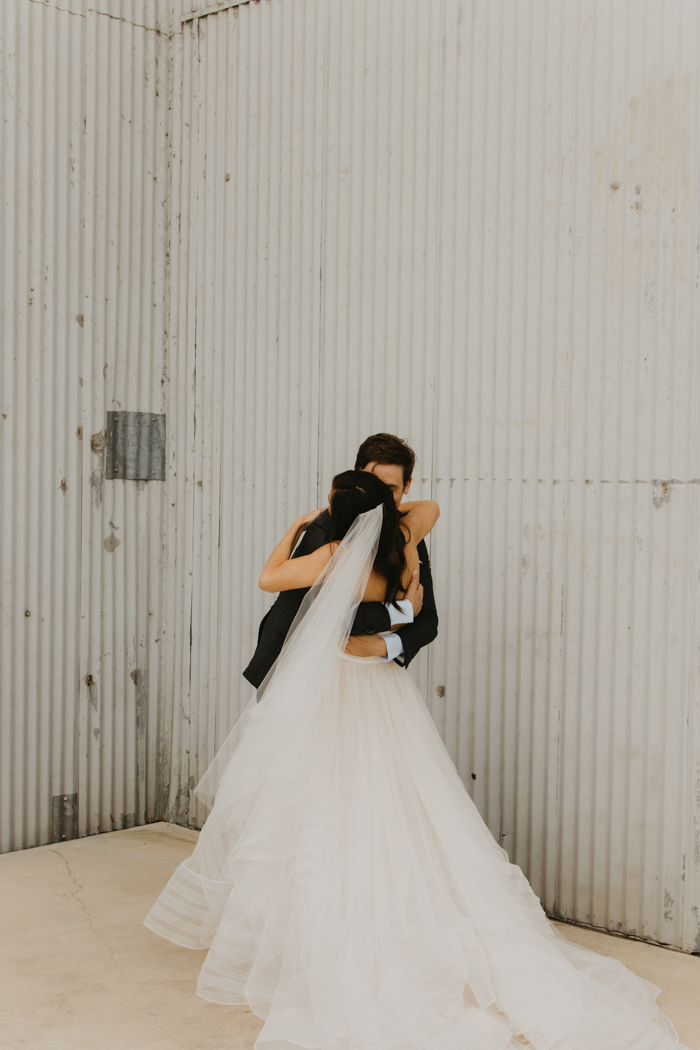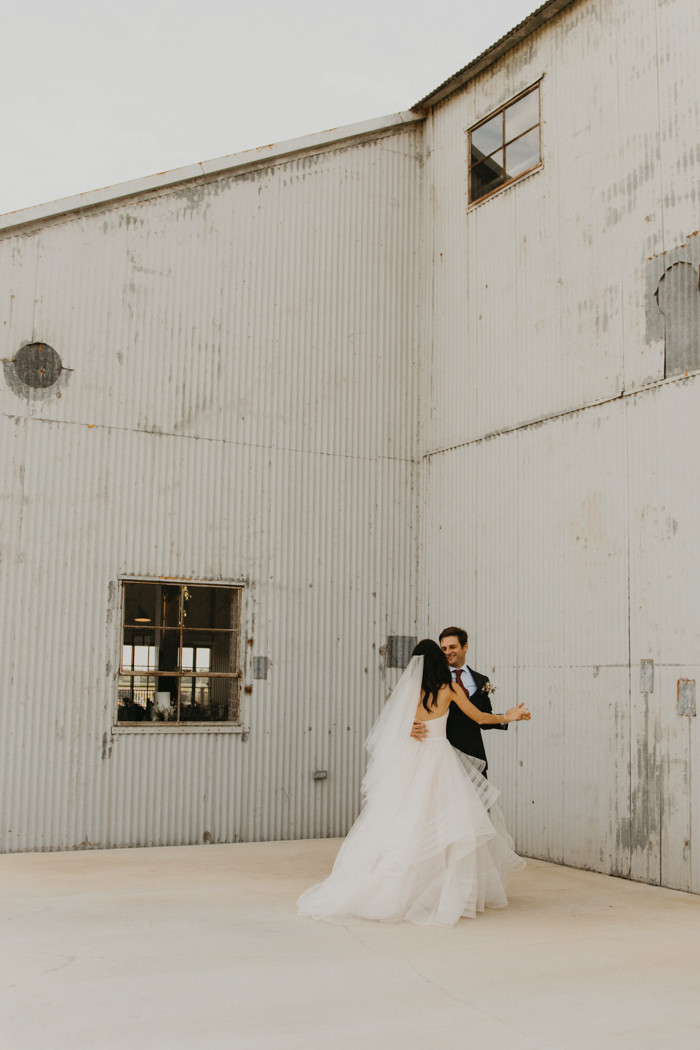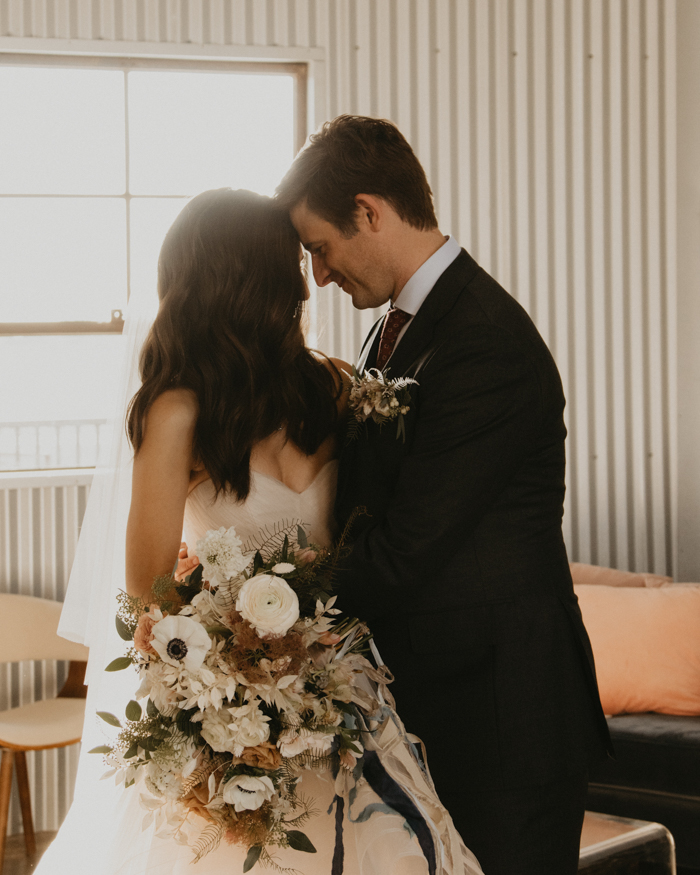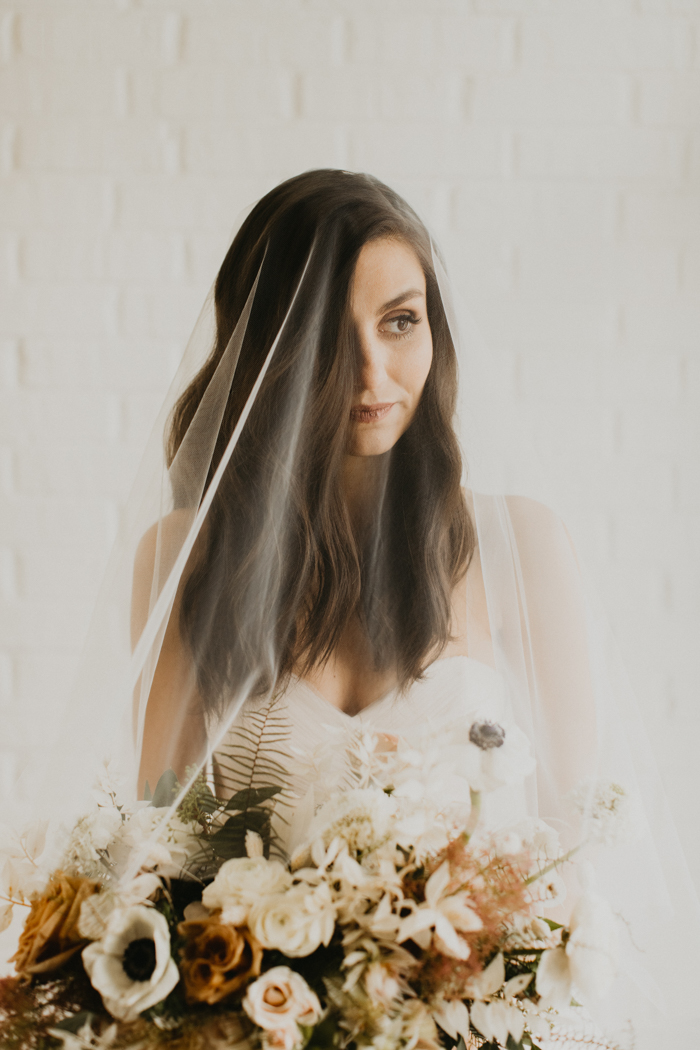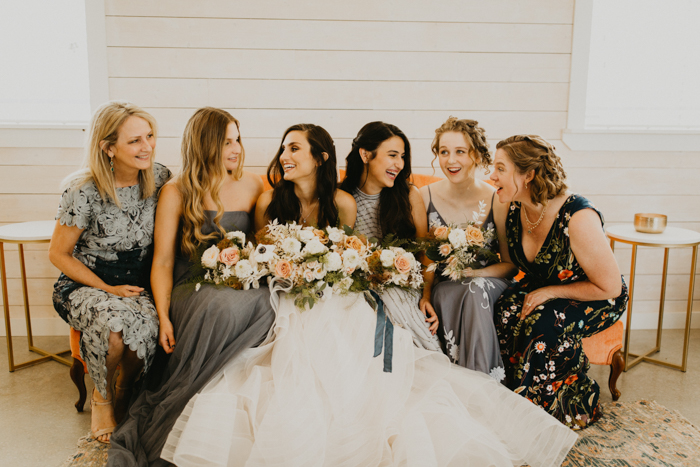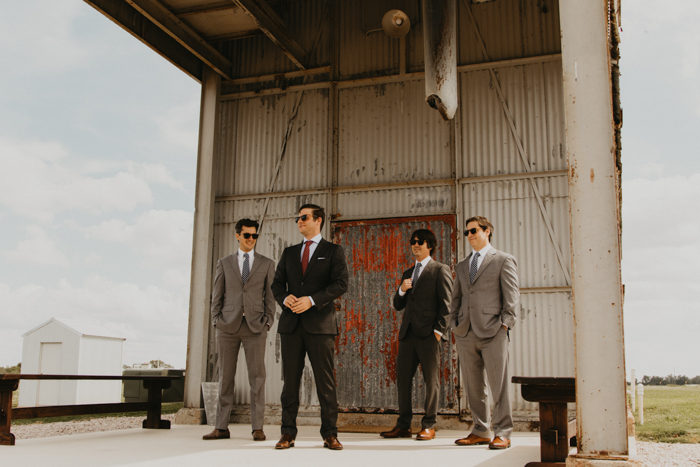 The Happiest Newlyweds
My favorite part of the day was when Michael and I walked down the aisle together after we'd gotten married. There was such relief and excitement knowing we were finally married and got to go enjoy our guests and have a big party to celebrate!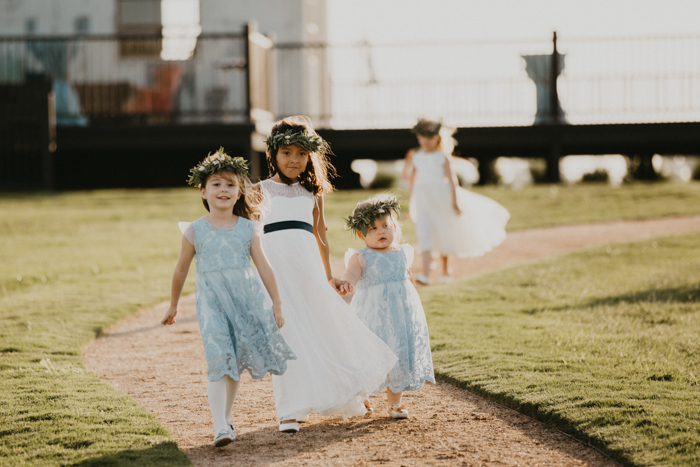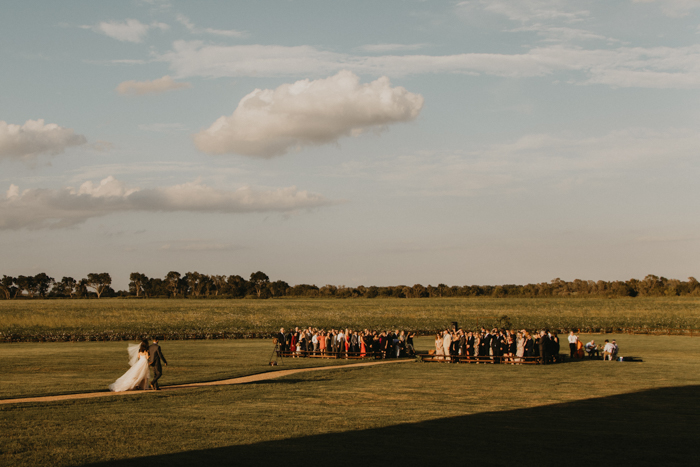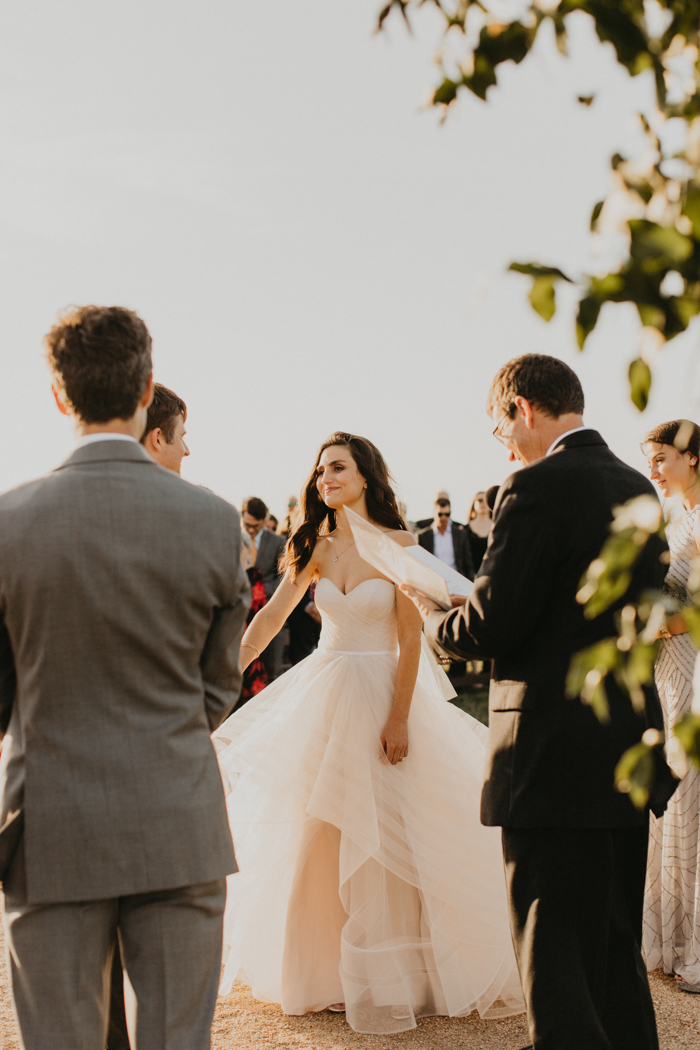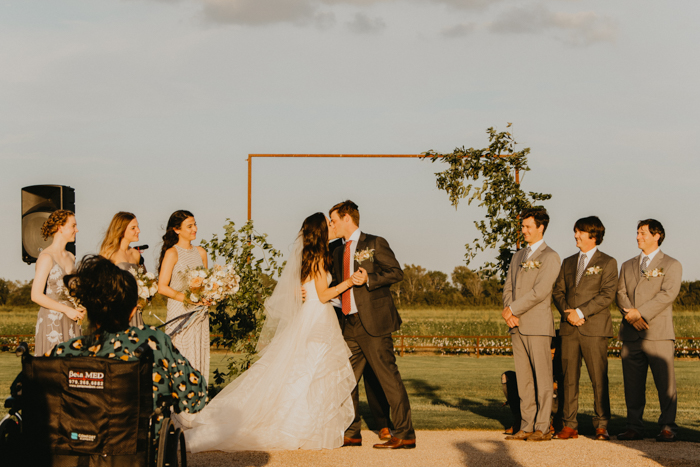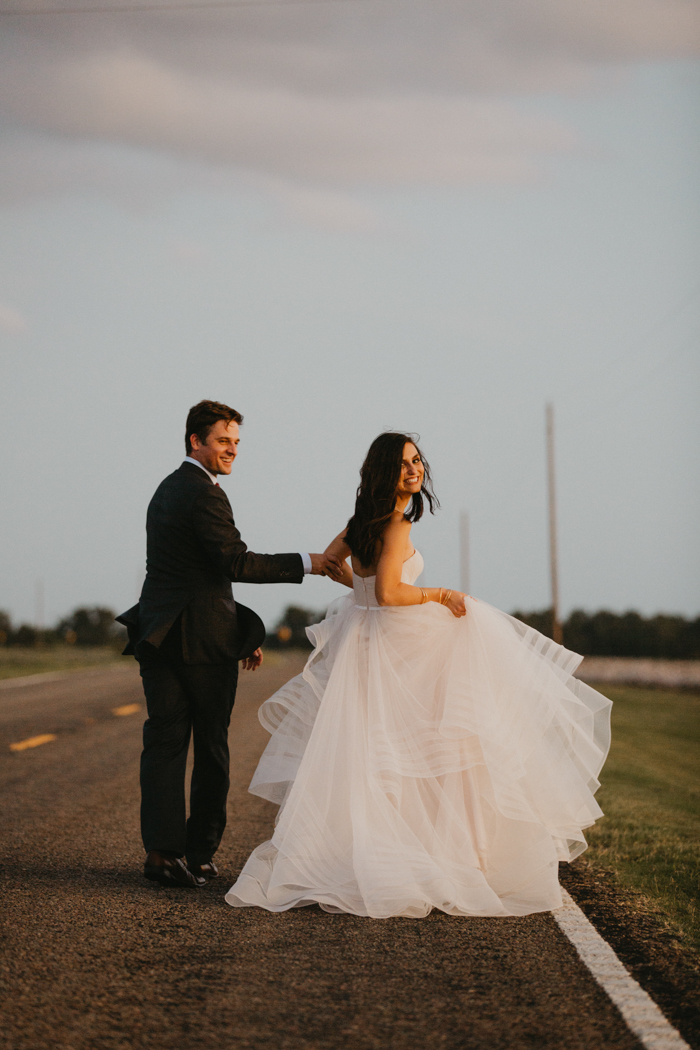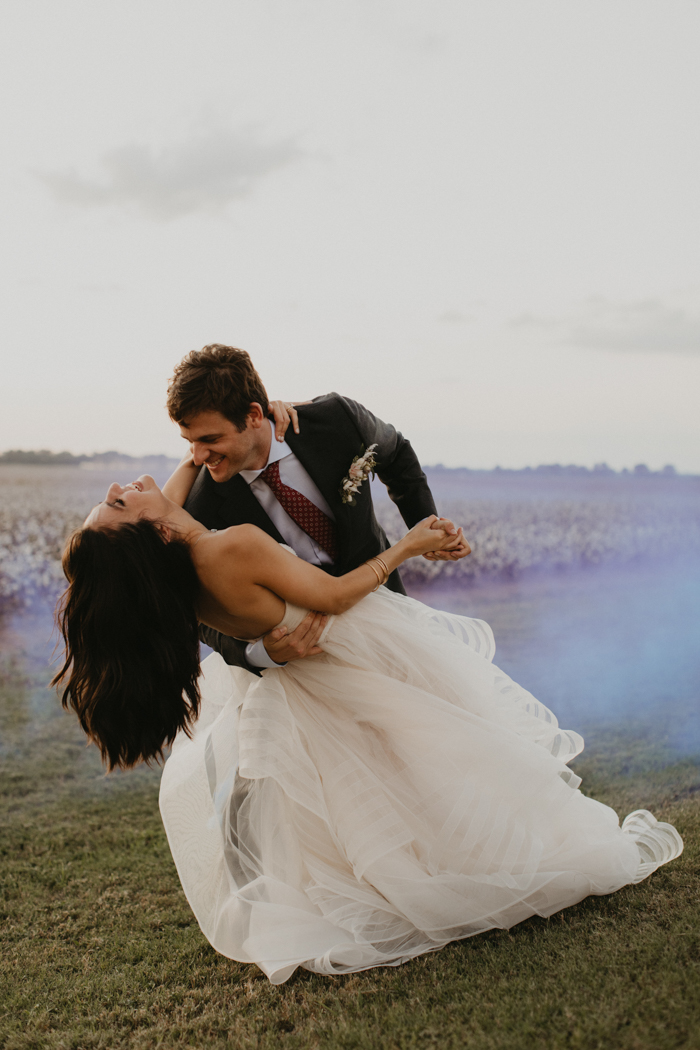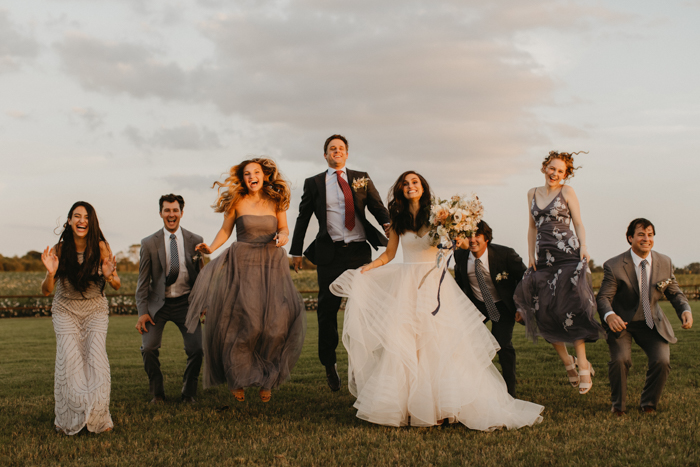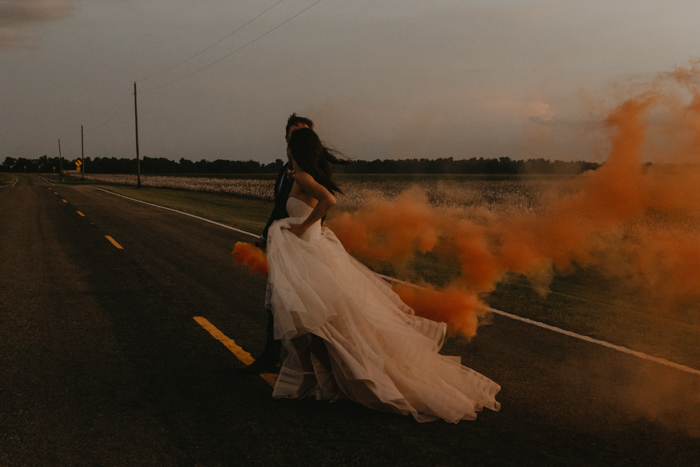 Special Texas-Made Memories
One of the most memorable parts of our wedding were the cotton fields that looked like they had been dusted with snow—it was magical! I loved dancing at the reception in cowboy boots to Garth Brooks's "Friends in Low Places" while the whole crowd sang. My brother-in-law ordained the ceremony which was really special and read Michael's mom's favorite poem.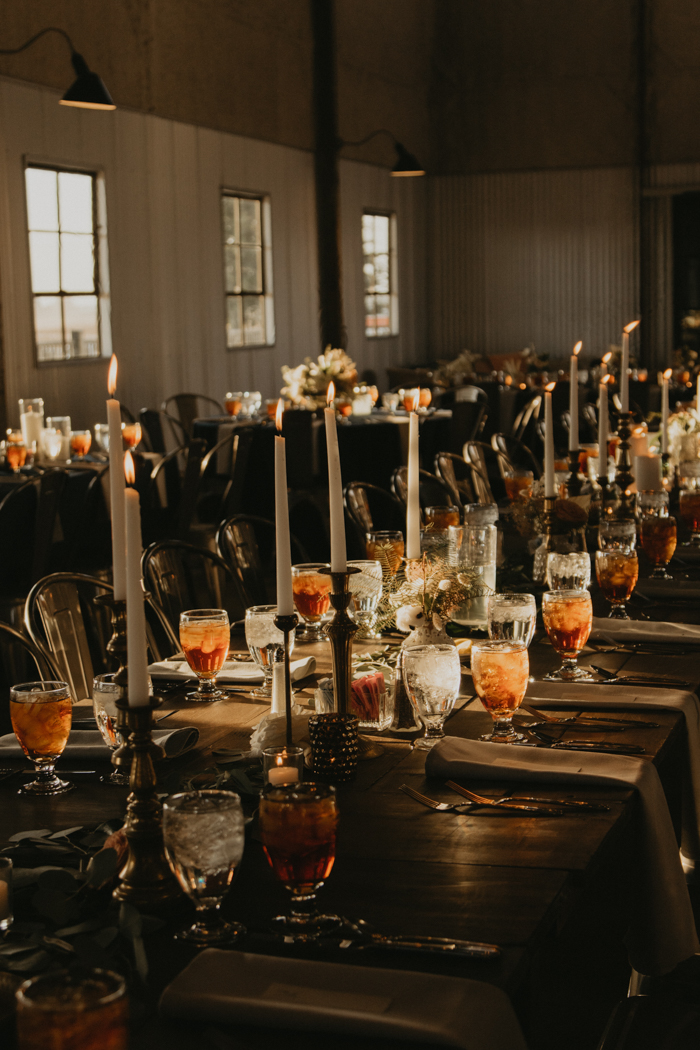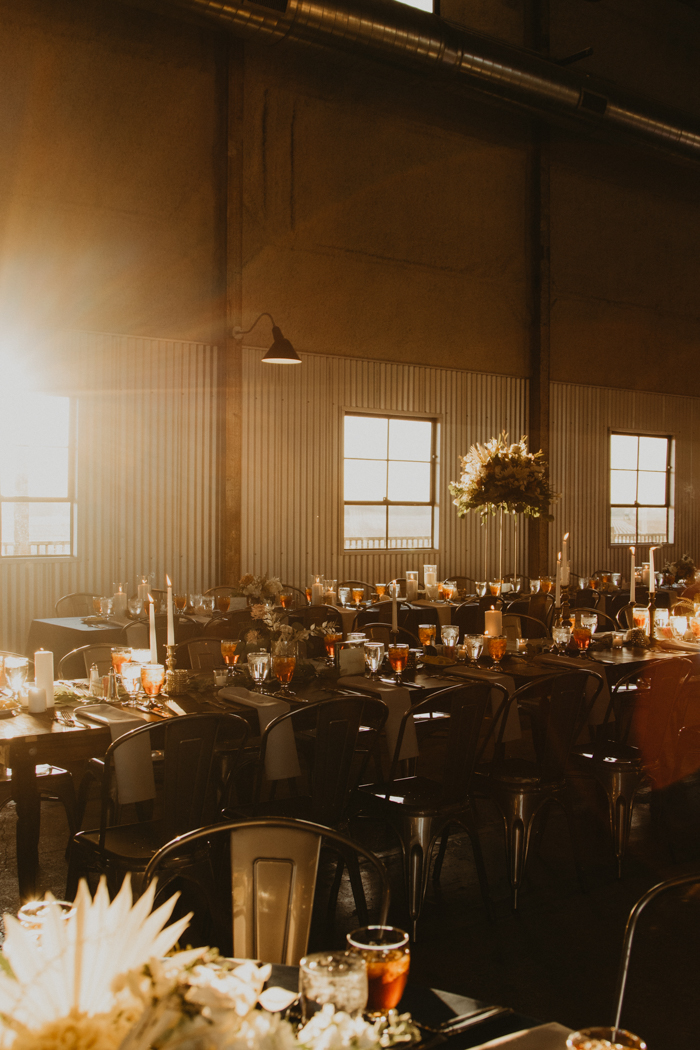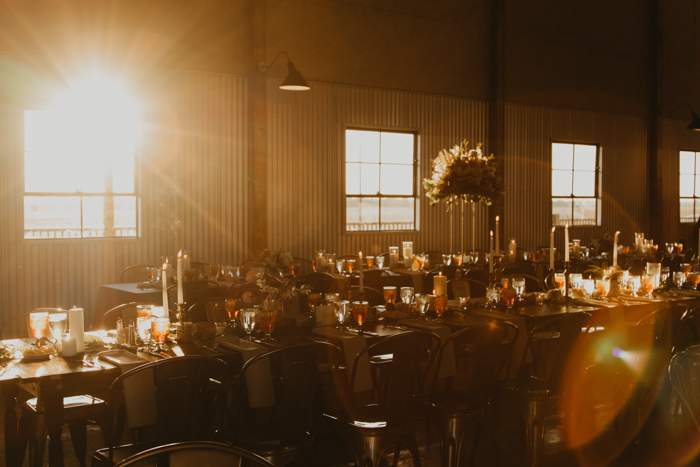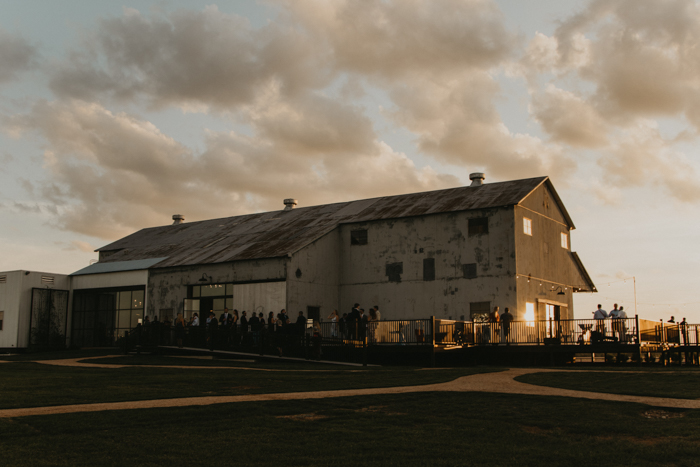 Wedding Planning Advice For Nearlyweds
Hire a wedding planner. Wedding planners are worth the money and keep you from stressing. Seriously, you can always pay off a credit card later and you will have the memories of your wedding for the rest of your life. Let you and your family enjoy these special moments. Put your wedding in the hands of professionals and let go! With a little bit of guidance, they can do their job and blow you away. It's only once in your life that you get that moment. Go big and hire a wedding planner!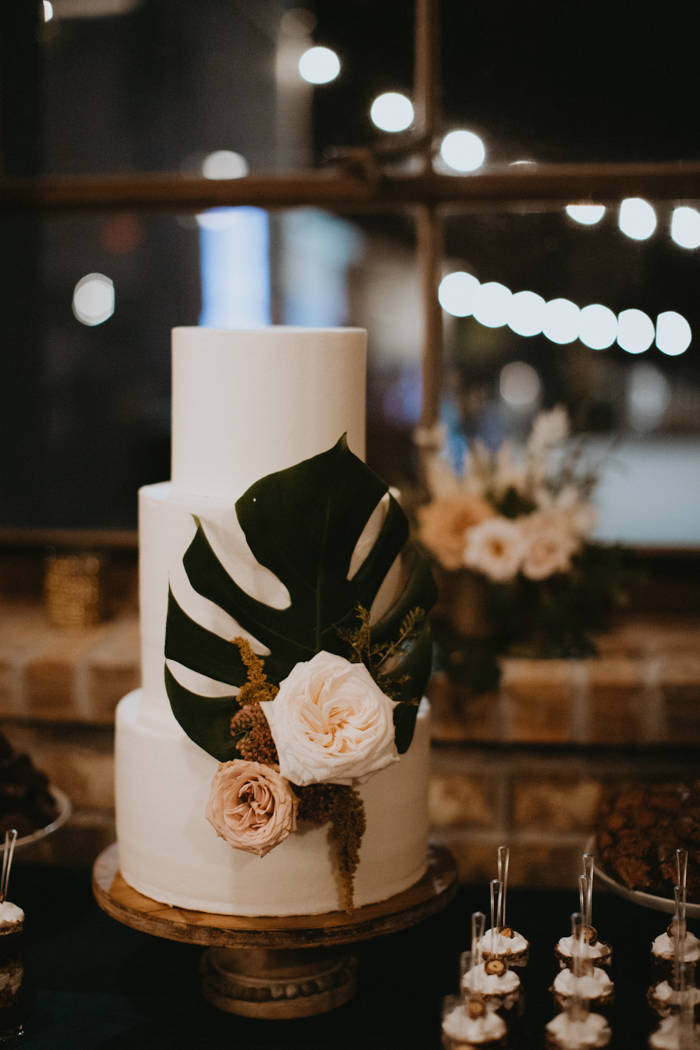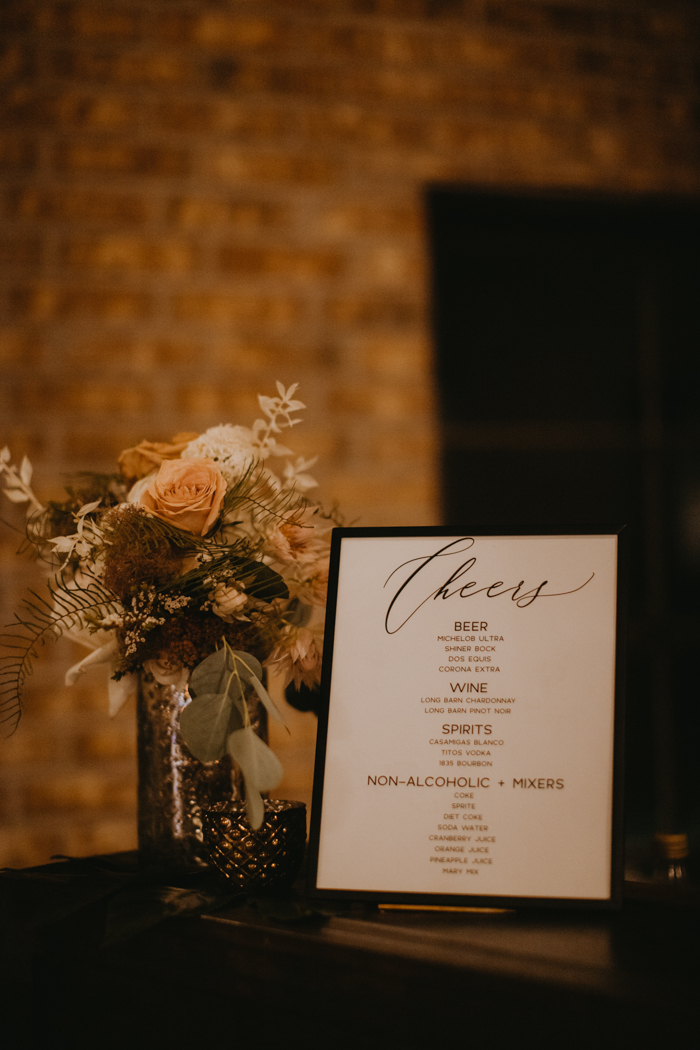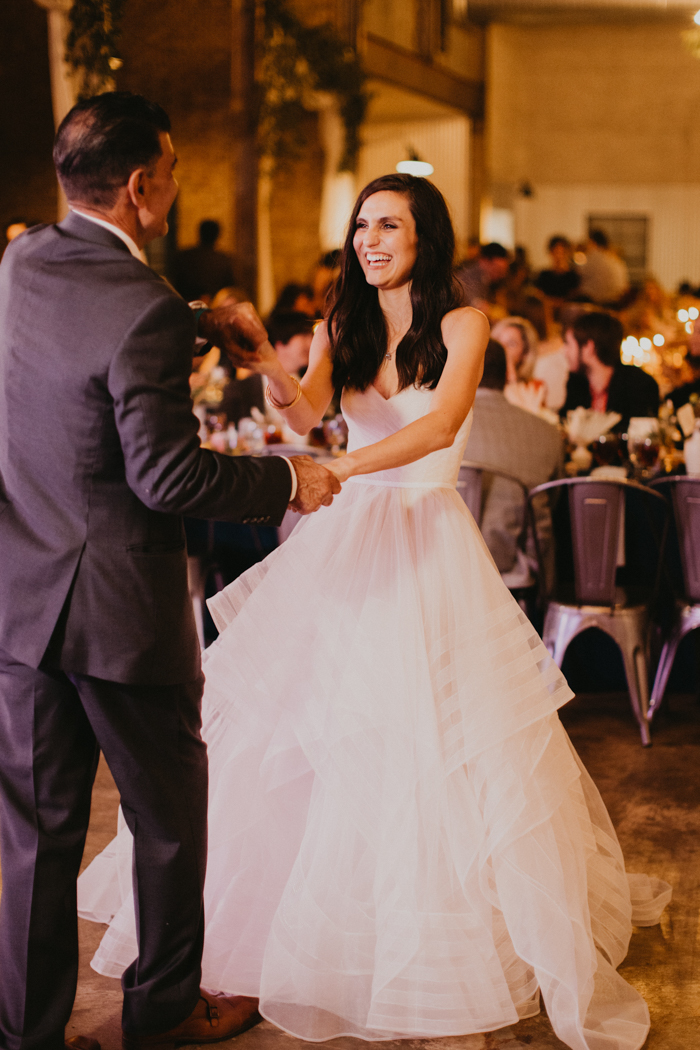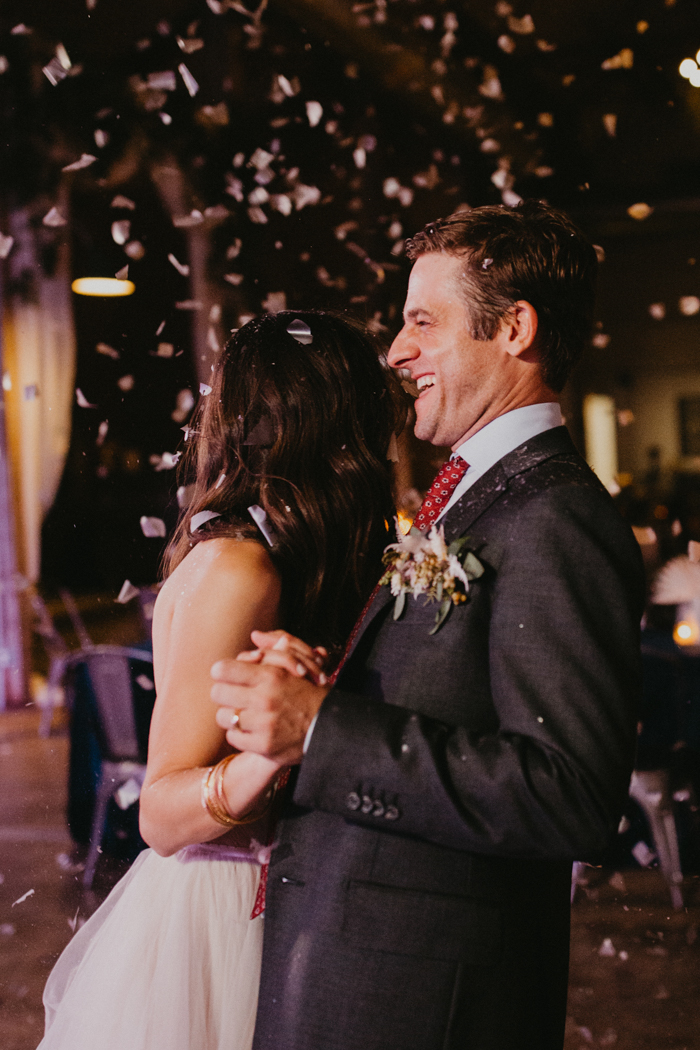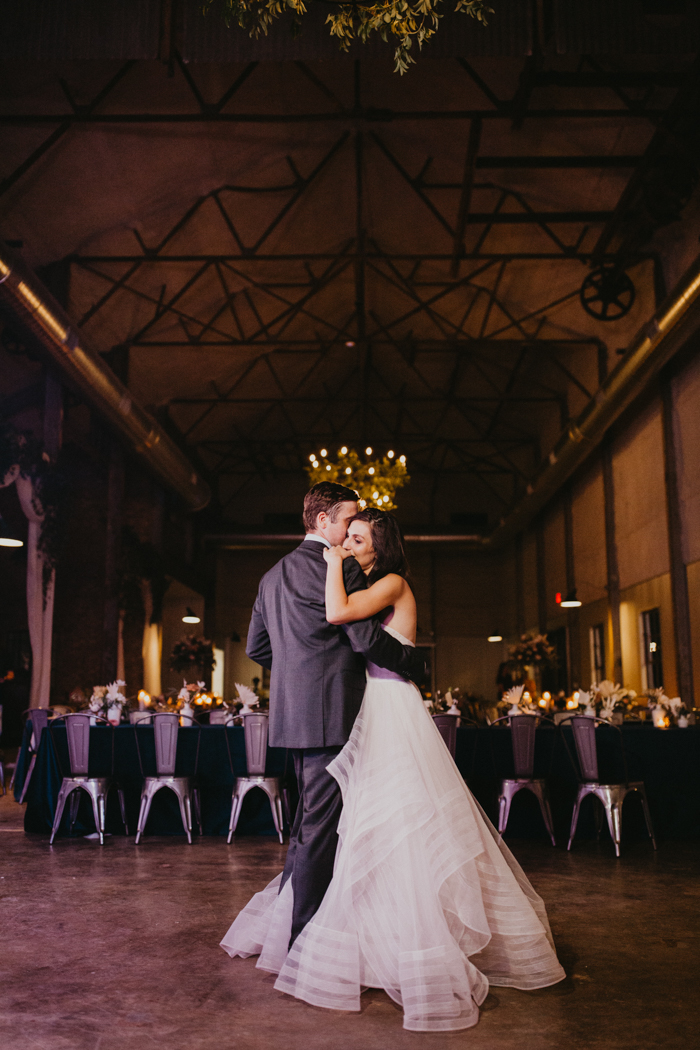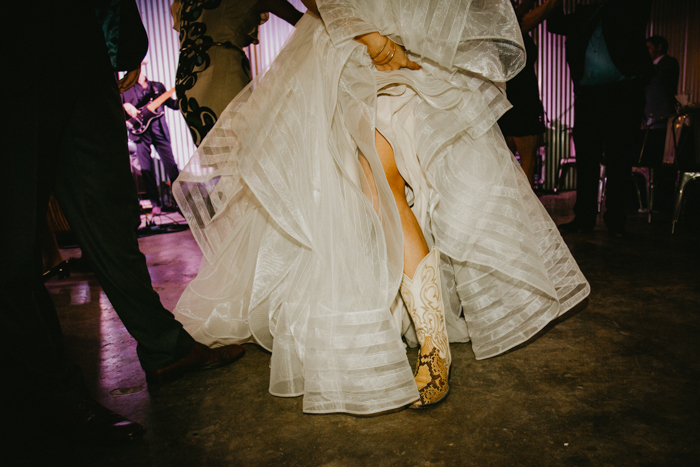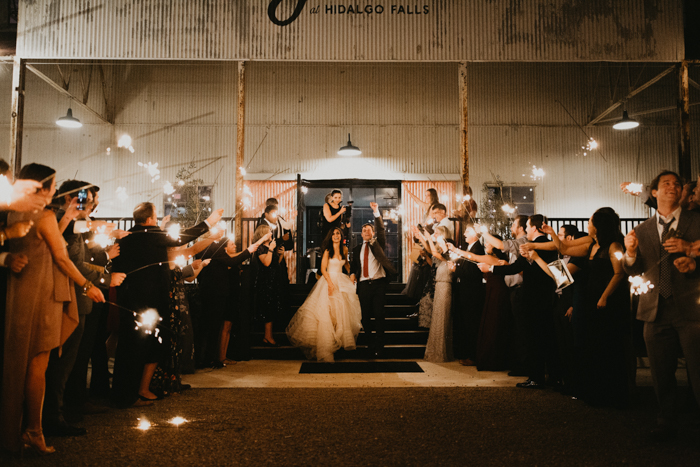 Congratulations again to Ryann and Michael on their beautiful earth tone wedding. Big shout out to Junebug member Epoch Co+ for sharing this day with us and for Century Tree Co. for capturing this beautiful ceremony. If you loved this wedding as much as we did, check out more of Epoch Co+'s work in their profile in our directory of wedding planners around the world!