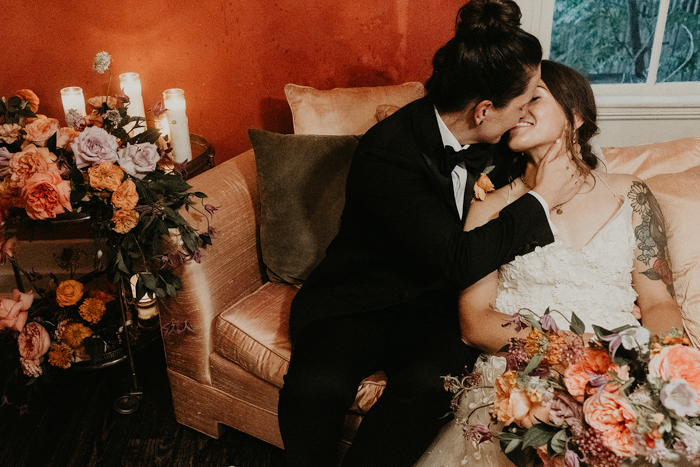 Dark moody colors, a neon-lit triangle altar, and a cake that looks like a painting—this talented team created jaw-dropping moody wedding inspiration. Wedding planner Bird Dog Wedding wanted to embrace both the moody colors and the bistro vibe of their venue, Justine's Secret House. With vines climbing up the walls, the foggy weather, and reception by candlelight, each detail complimented the next and made the day feel like a romantic and rainy wedding day in fall.
Nikk Nguyen Photo's Thoughts On This Moody Wedding Inspiration
The flowers embraced juicy, vibrant colors with lots of colorful and interesting blooms; a bit Dutch-inspired in shape and composition. The cake was a standout, it looked like a painting with the painted flowers flowing into the fresh blooms. The tablescape featured a patterned table runner and moody place settings. This allowed the florals and stationery to pop. This shoot was the perfect combination of Moody-Meets-Modern!
Scroll down to see more of this stunning modern and moody wedding inspiration as captured by Junebug member Nikk Nguyen Photo.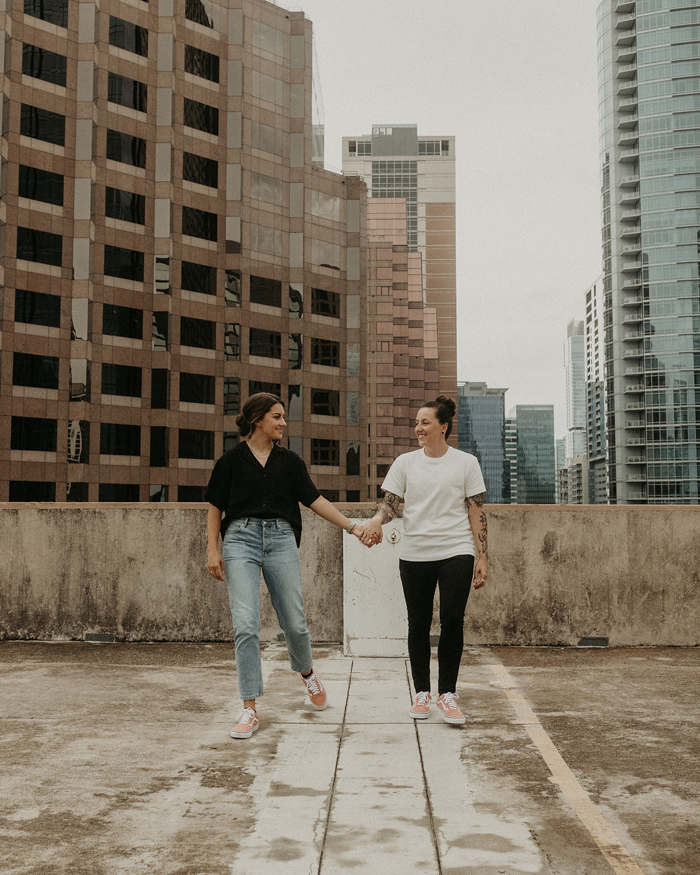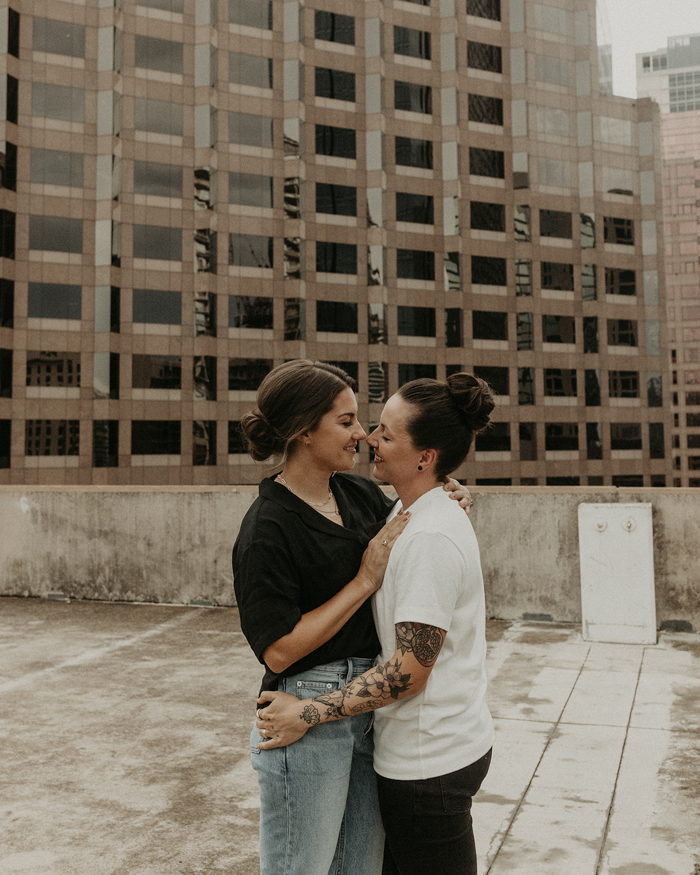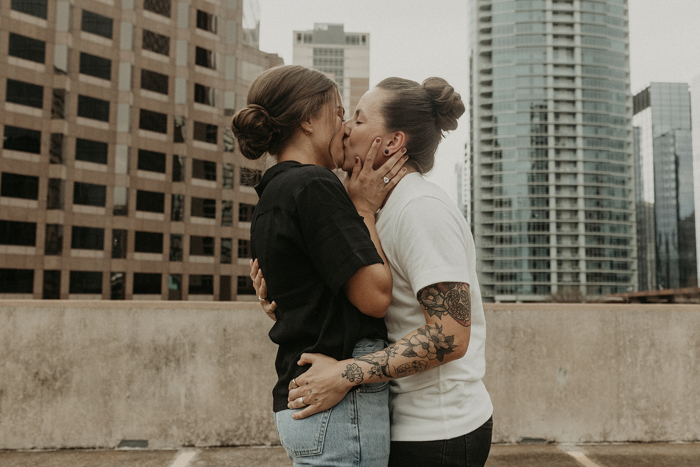 Recommended reading: Planning an LGBTQ wedding? We've got the perfect wedding planning guide for you.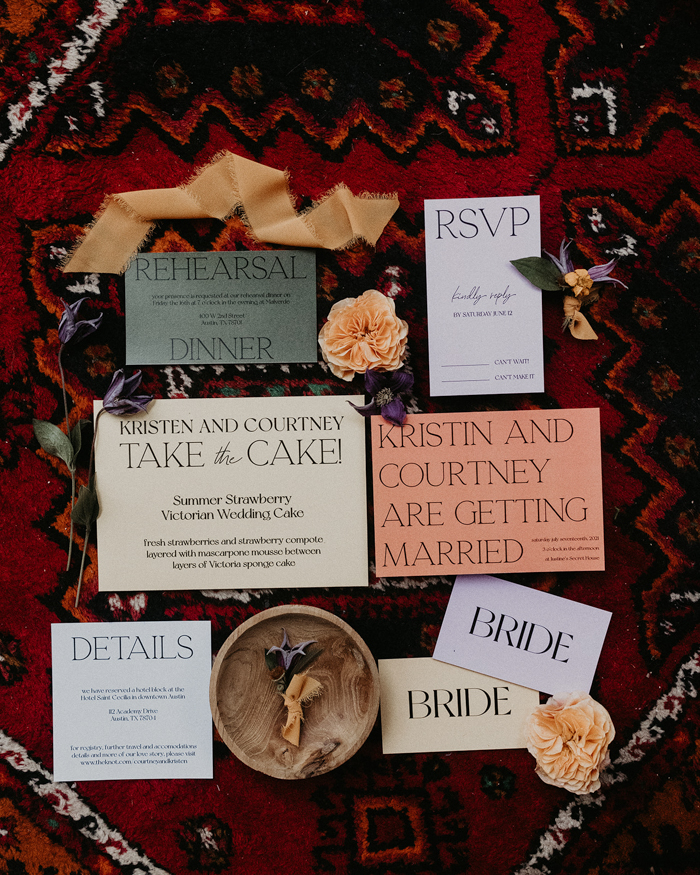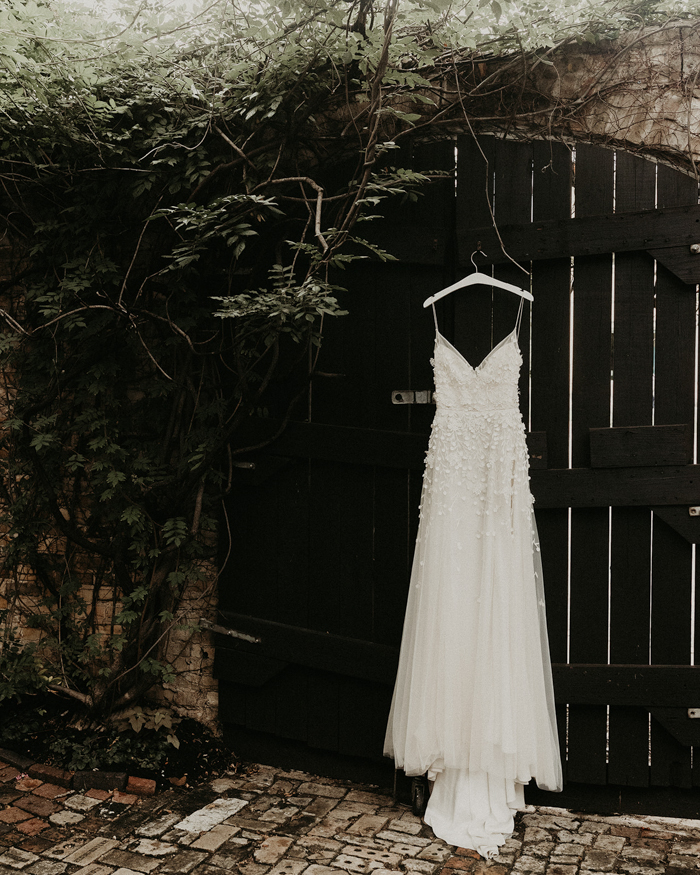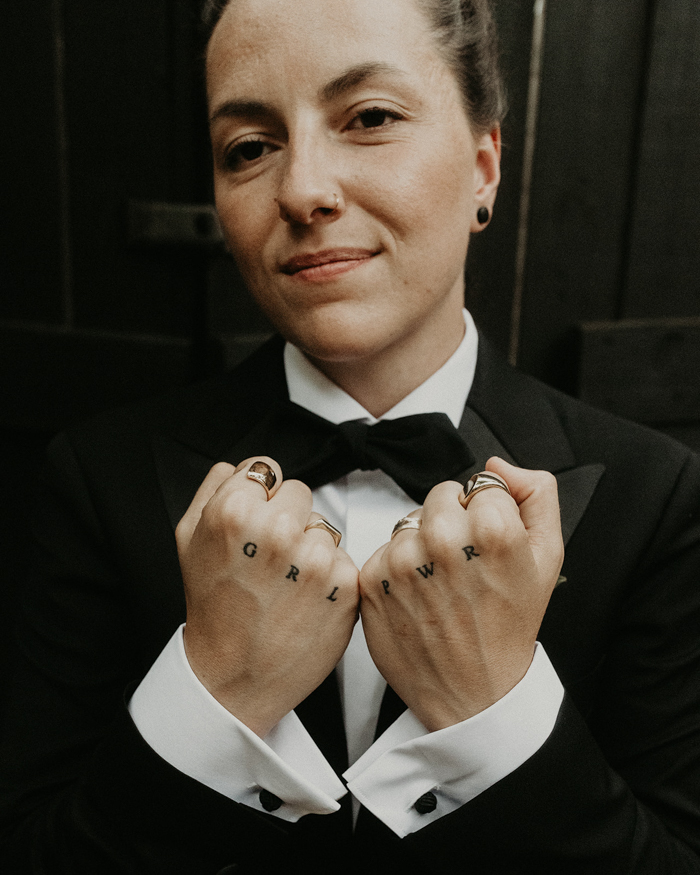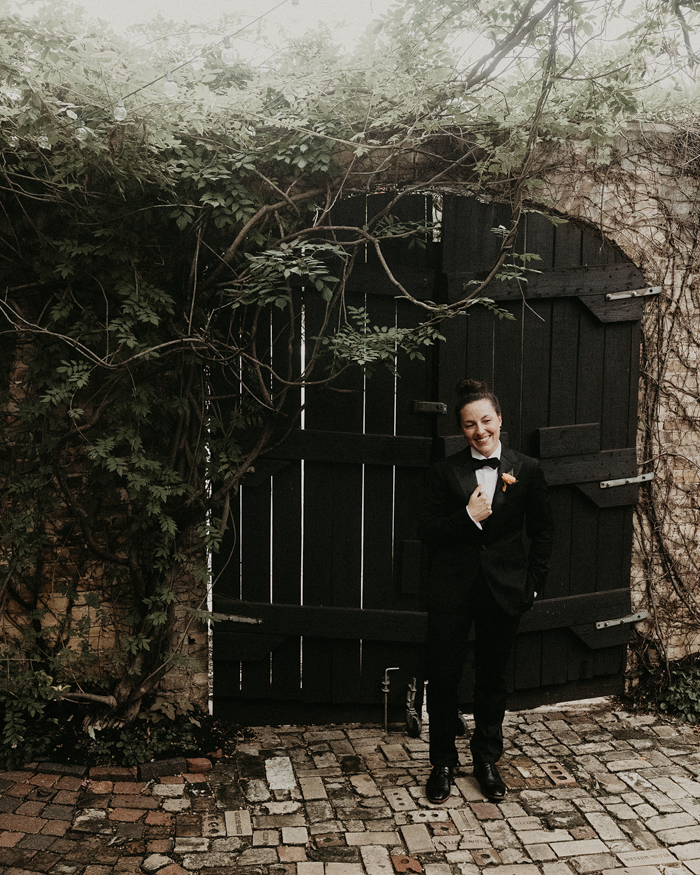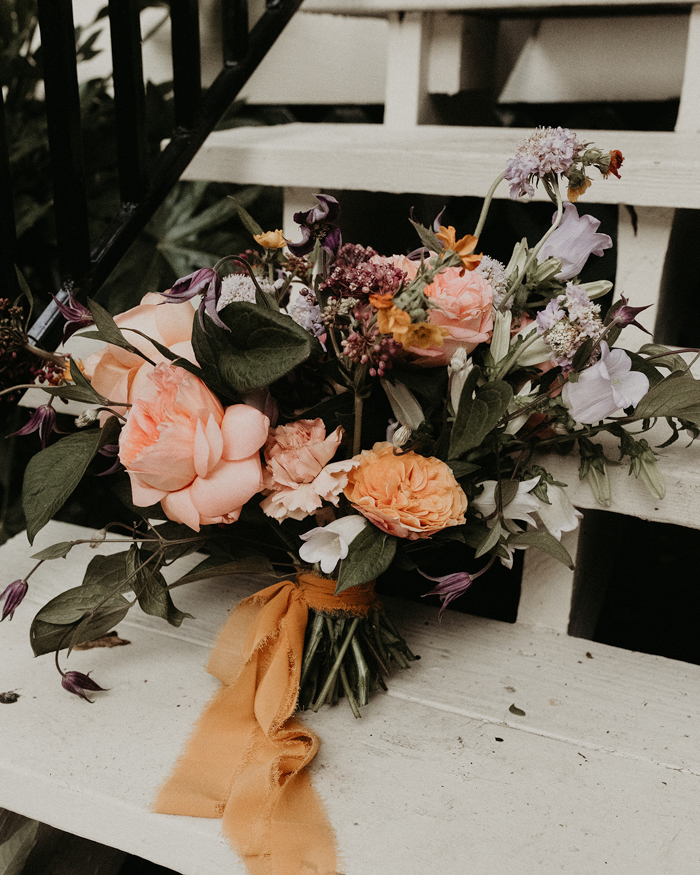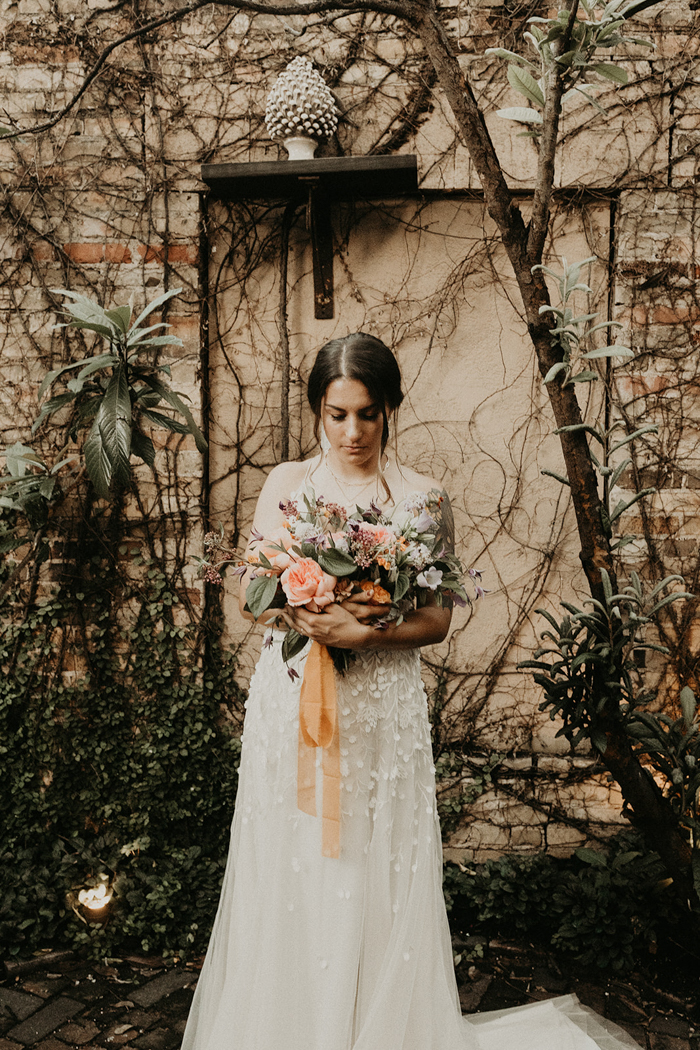 Shop similar bridal gowns: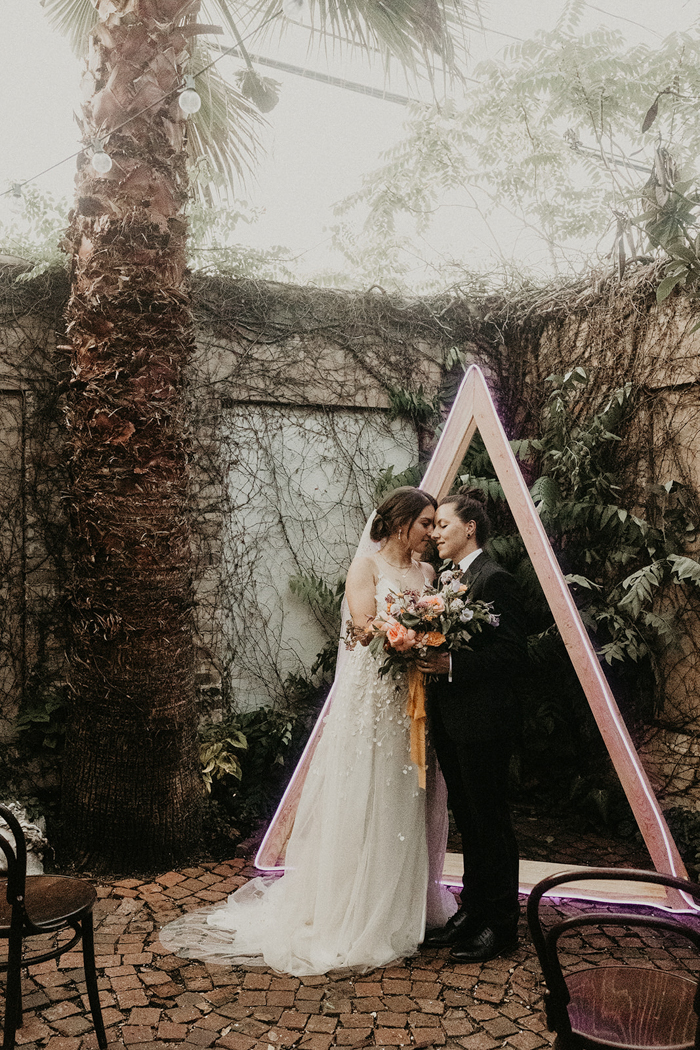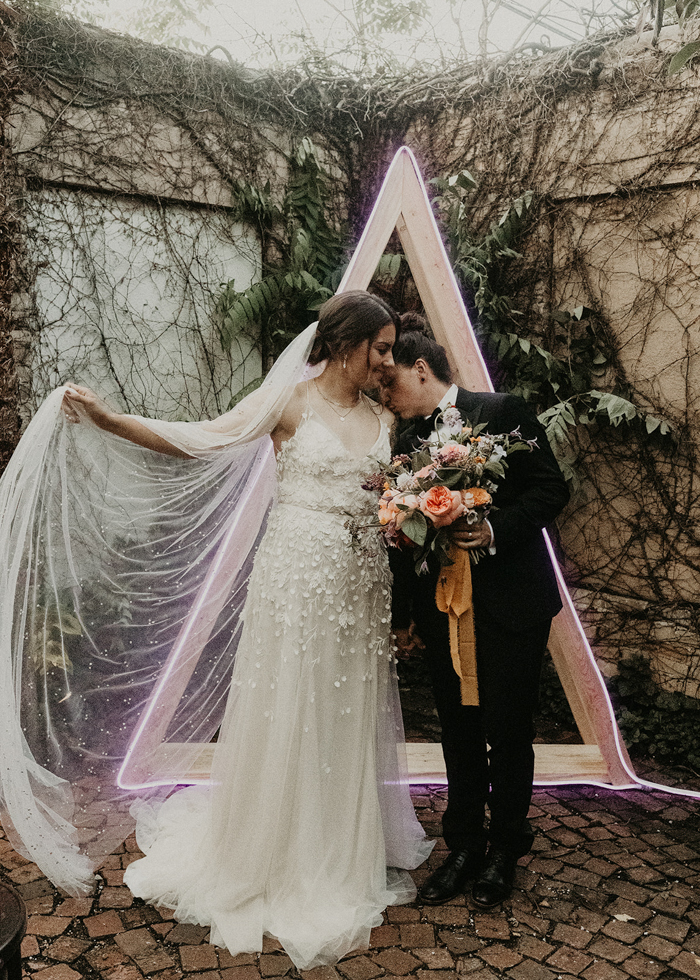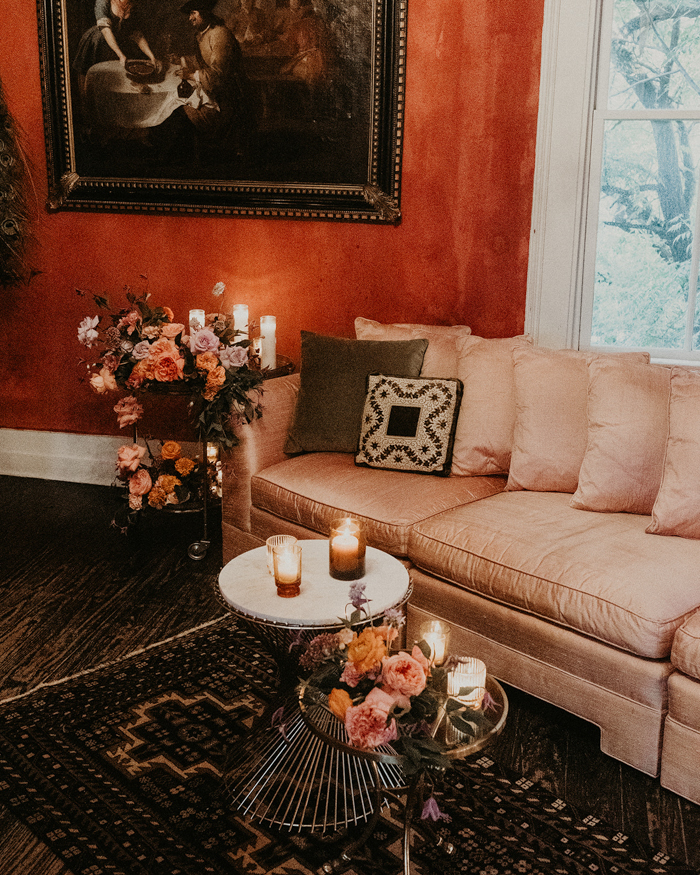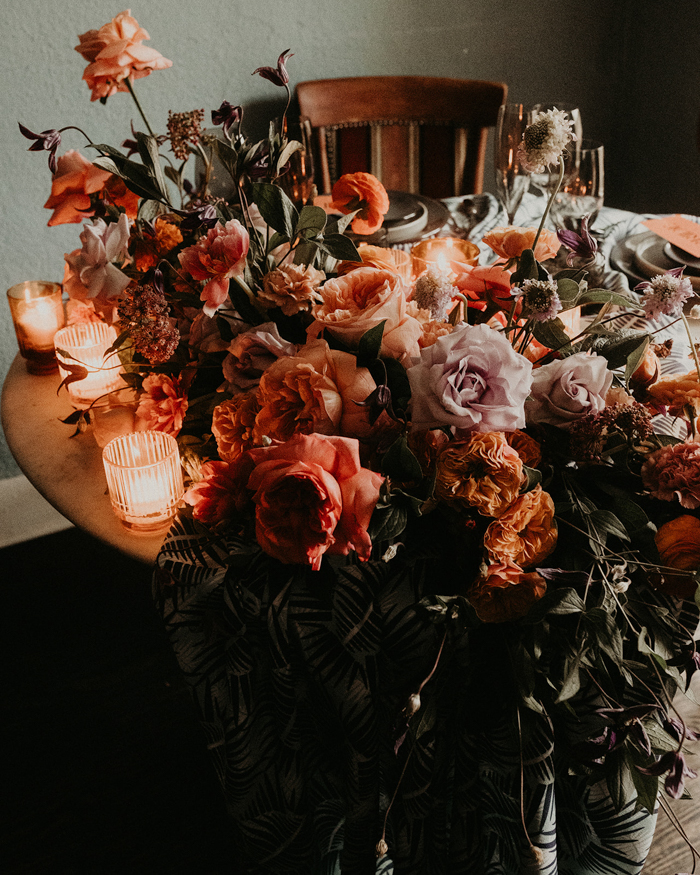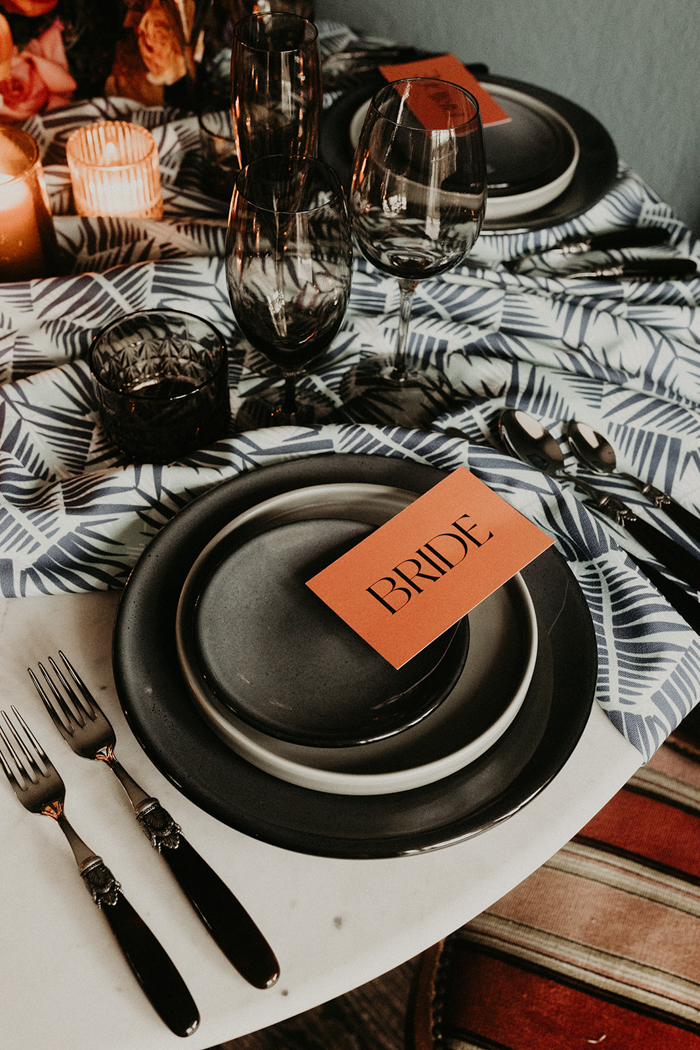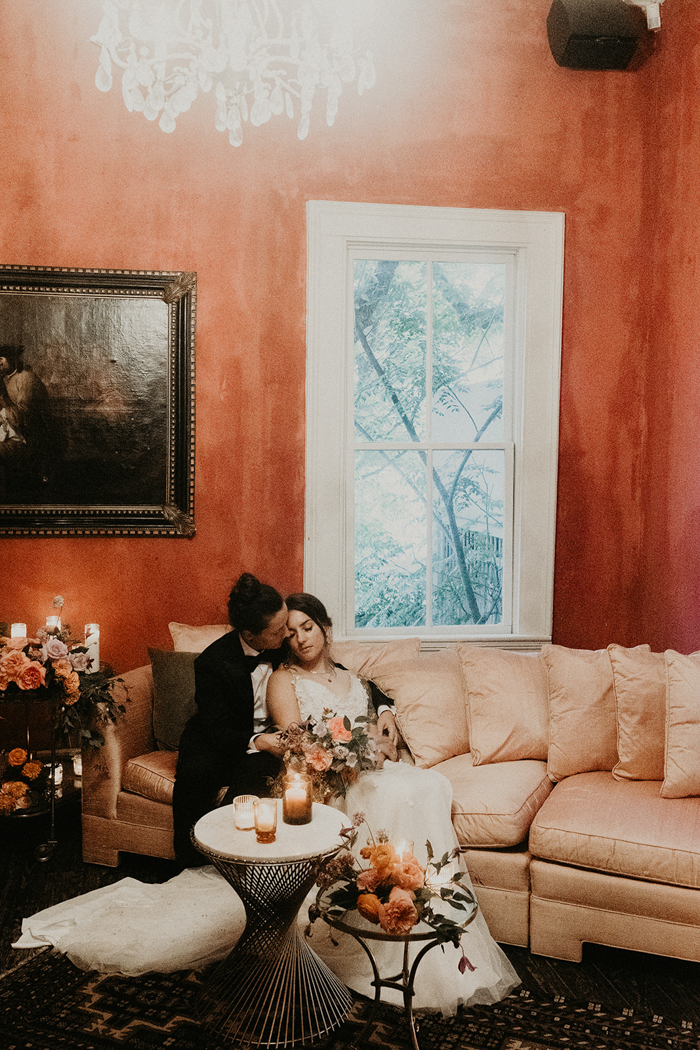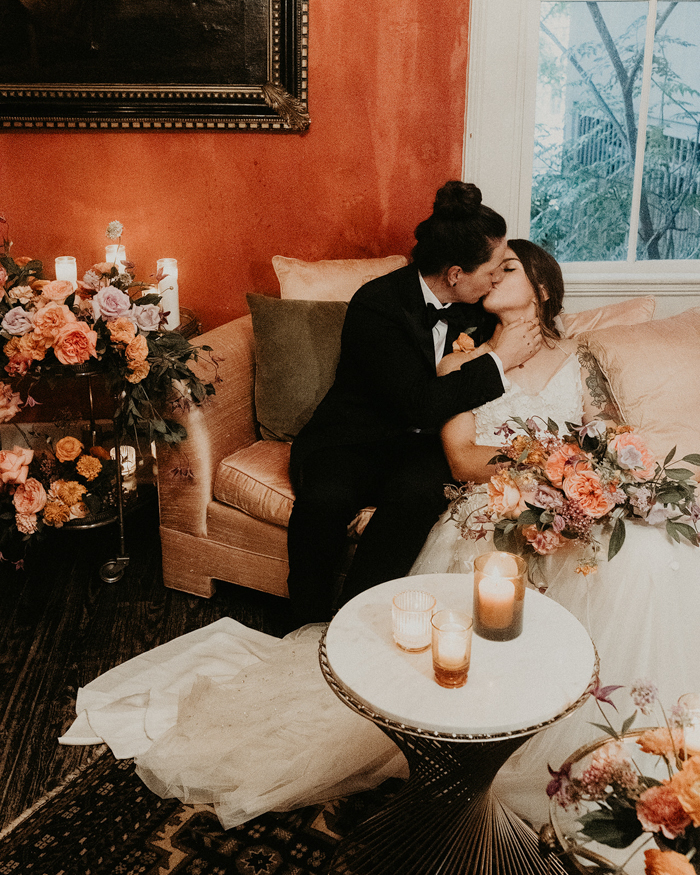 Recommended reading: Create a wedding that truly matches the look you want with our unique wedding planning guide.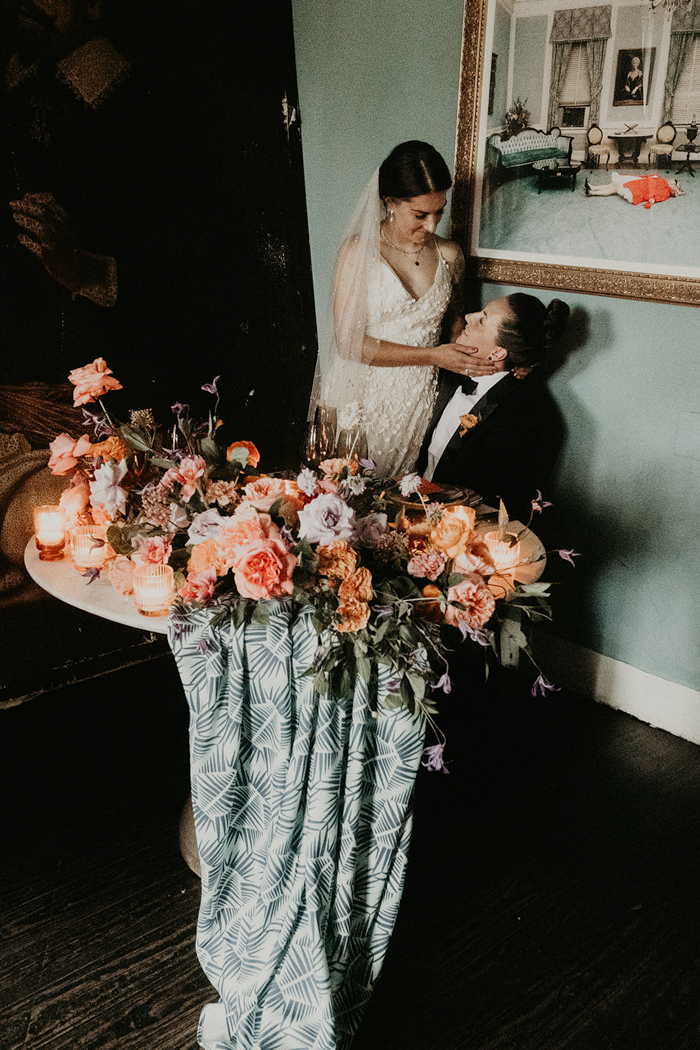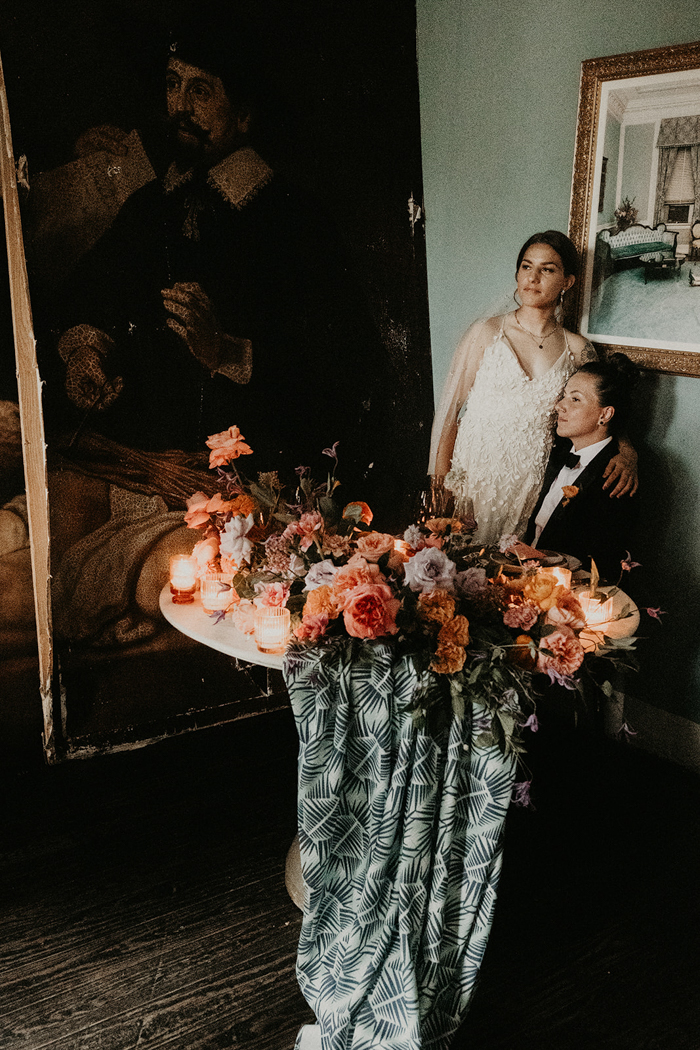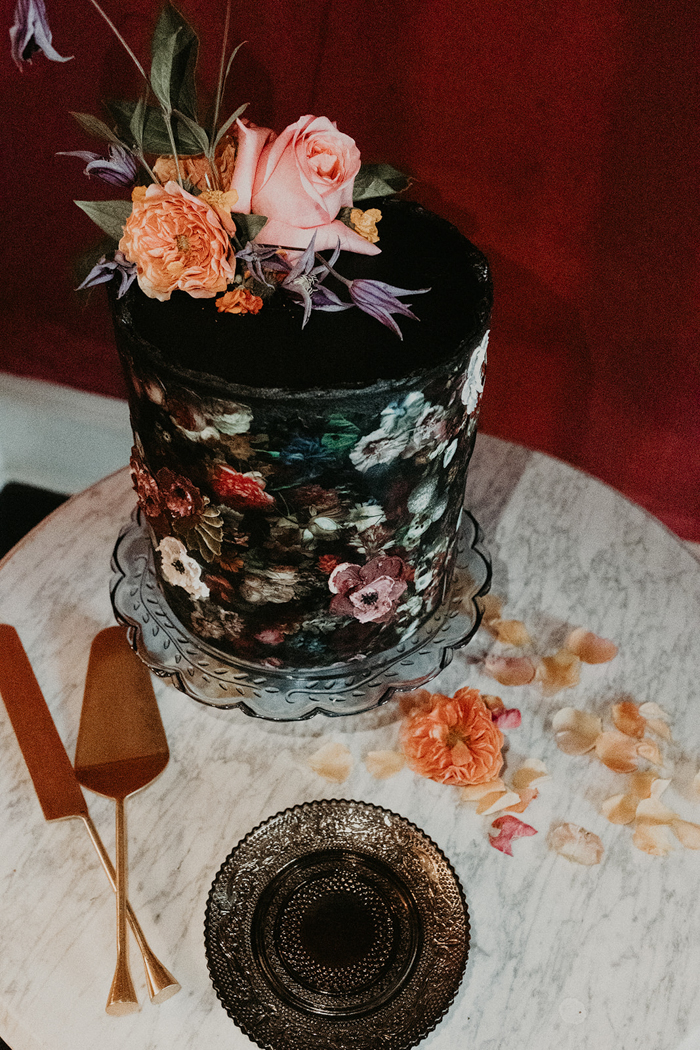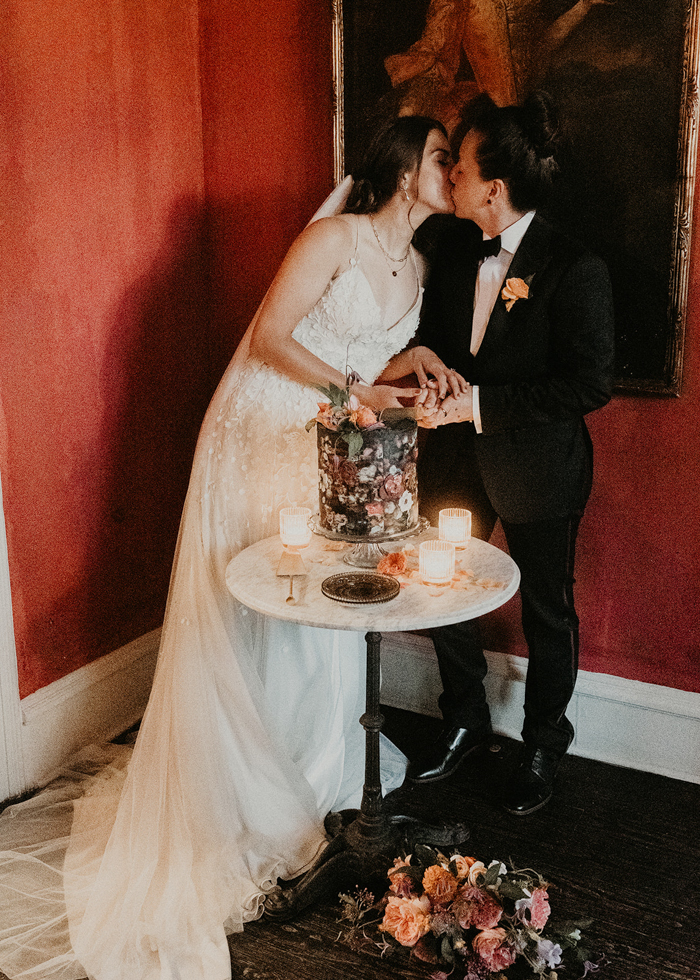 Congratulations to this talented team on creating this moody wedding inspiration. Big thank you to Junebug member Nikk Nguyen Photo for capturing and sharing this day with us. See more of his work in his profile of wedding photographers from around the world.
If you loved this moody wedding, check out this dark and moody wedding inspiration and this majestic and moody Villa La Favorita elopement.