All black wedding attire, a moody color palette, and a historic Italian palace venue—Agnese and Martina traded a large, traditional wedding for intimate nuptials that celebrated their love for Italy and each other. With the help of wedding planner Mattoni a Vista Events, every detail of this Villa La Favorita elopement—from the epic fashion to the remarkable location—was harmoniously pieced together to authentically represent their love story.
The foundation of this elopement was the stunning and meaningful venue. Villa La Favorita—a historic Italian palace—is famous for preserving its beauty amongst many obstacles, similar to Agnese and Martina's love story. The exposed brick venue was enhanced with moody floral arrangements by Botanica Atelier and a hand-crafted quote canvas. The canvas doubled as a wedding keepsake that now holds a special place in their home.
Photographer Silvia Poropat and videographers Luno Films both captured the powerful moments, personalized decor, and epic fashion that'll have couples everywhere feeling inspired to infuse their wedding with elements that uniquely represent their love. Whether you're looking for dark color palette inspo or non-traditional wedding fashion, this one's for you.
The Couple:
Martina and Agnese
The Wedding:
Mantova, Lombardy, Italy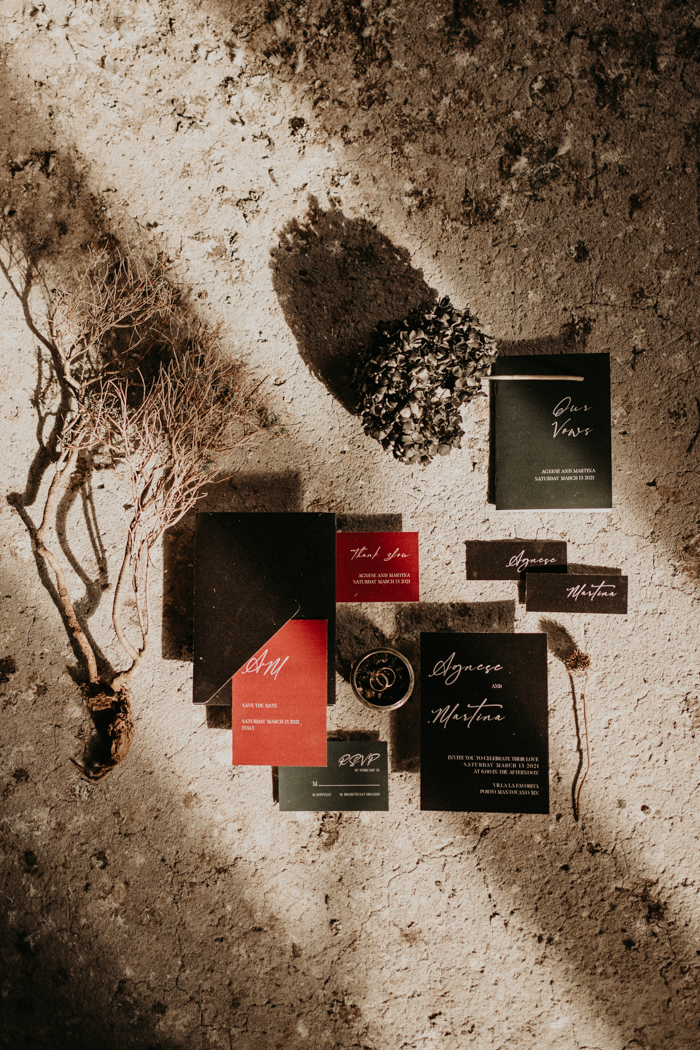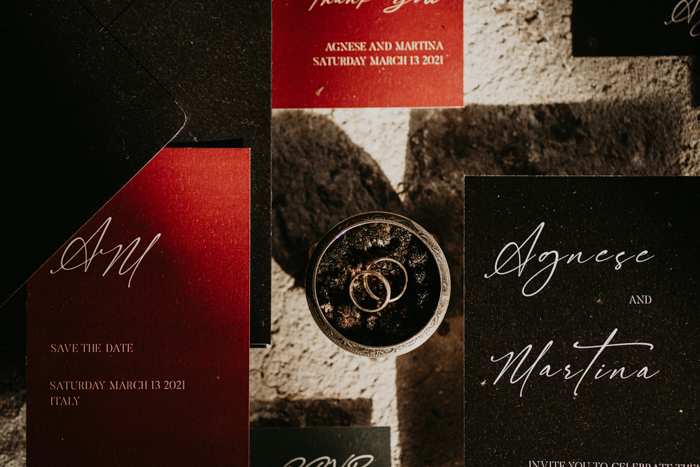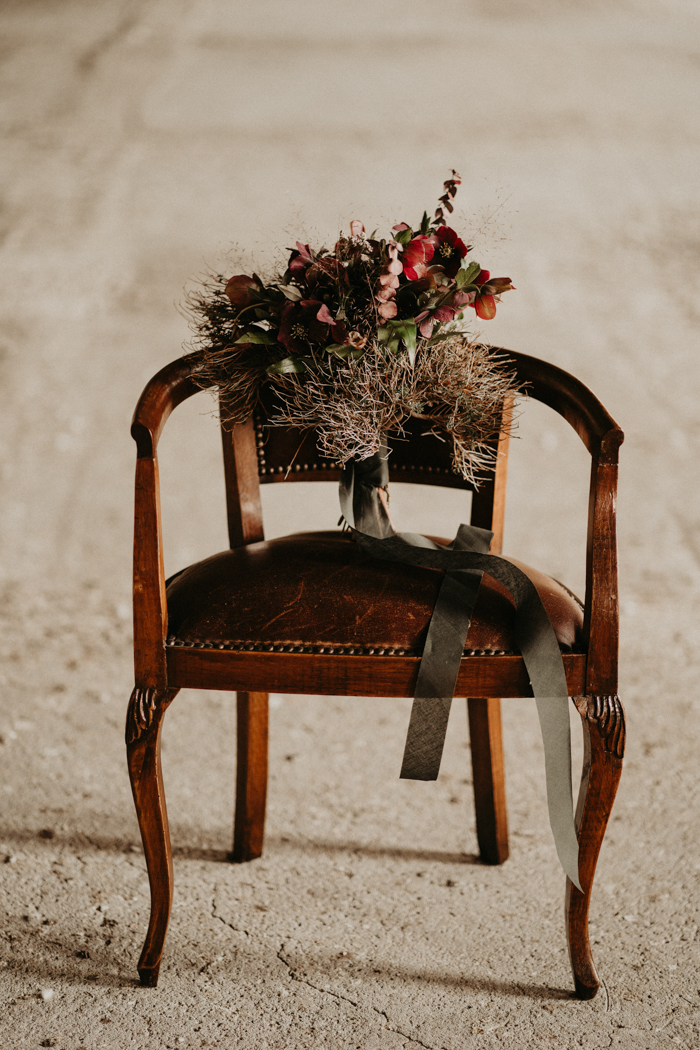 Silvia Poropat On This Villa La Favorita Elopement
The wedding of Agnese and Martina emphasized the importance of love and the power of courage. Many obstacles have been thrown their way, but their love continues to prevail—much like their historic Northern Italy venue—Villa La Favorita. The talented team of wedding professionals involved aimed to enhance the couple's uniqueness in every detail. From the chosen flowers—a harmony between dried and fresh flowers—to the color palette present in the stationery and the refined tablescape pieces.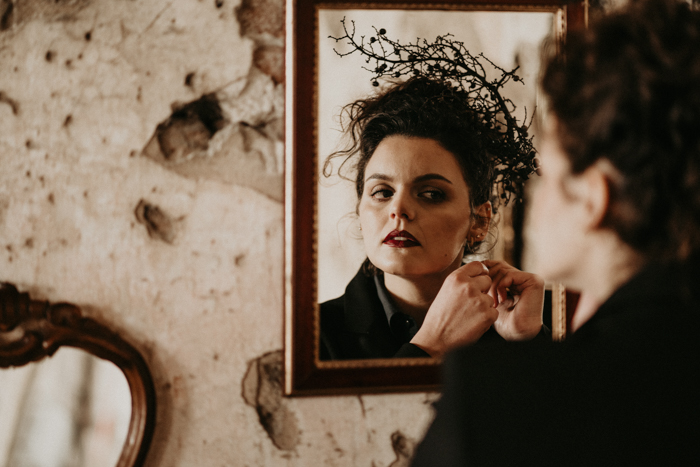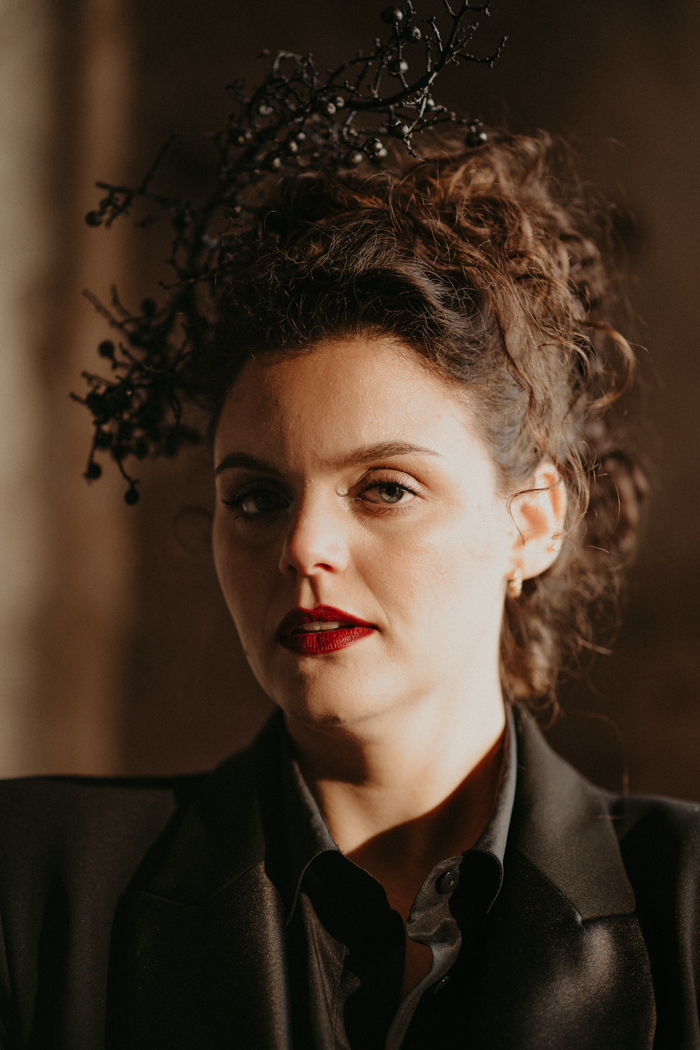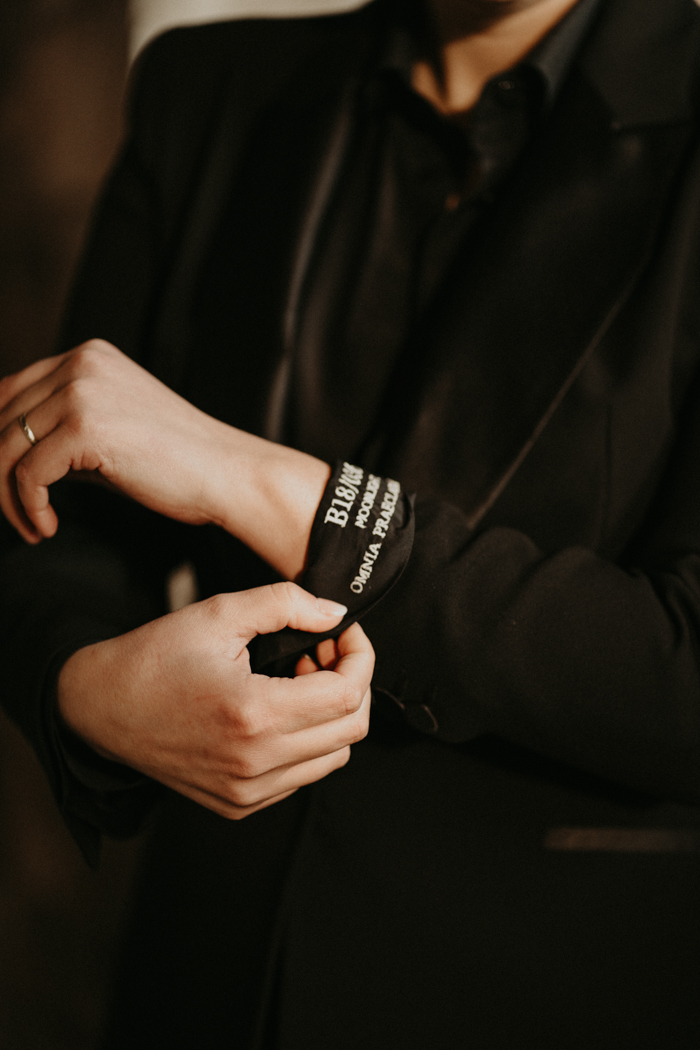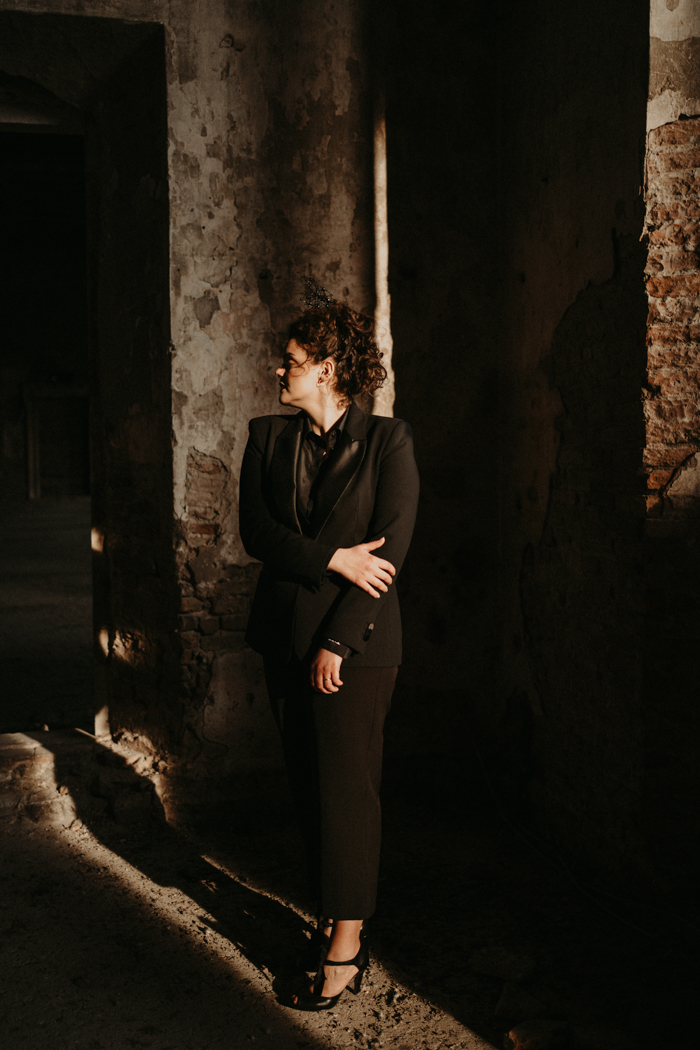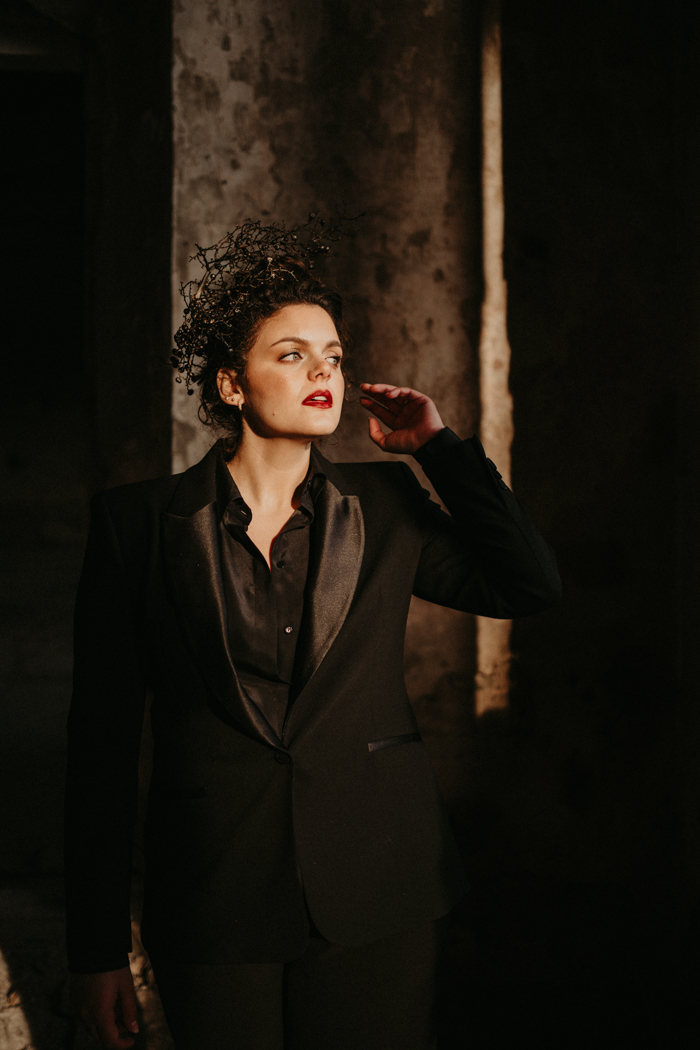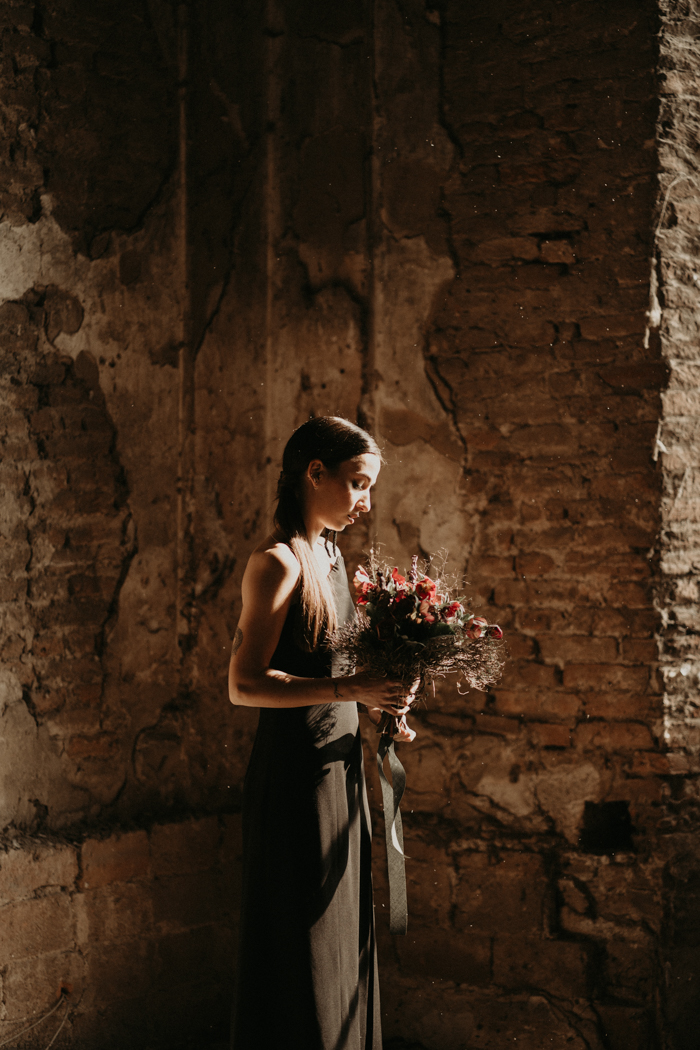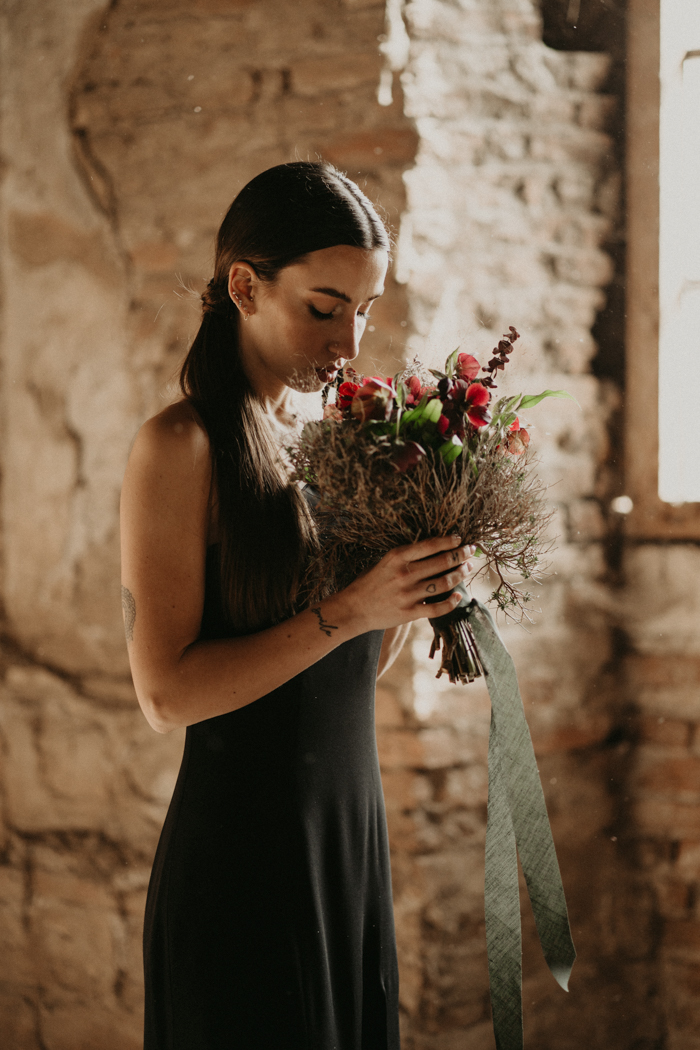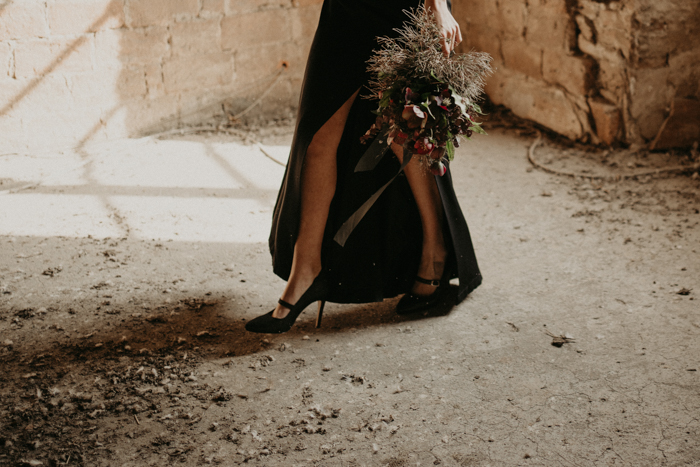 The Importance Of Hiring Talented Wedding Vendors
The greatest satisfaction of our wedding was choosing a team of wedding professionals that we could trust. Each one of the vendors was able to understand exactly what we wanted. They worked so hard to bring our dream celebration to life. It was essential for us to have planners and suppliers by our side, who were able to work in harmony. This made us feel understood and calm throughout the planning process.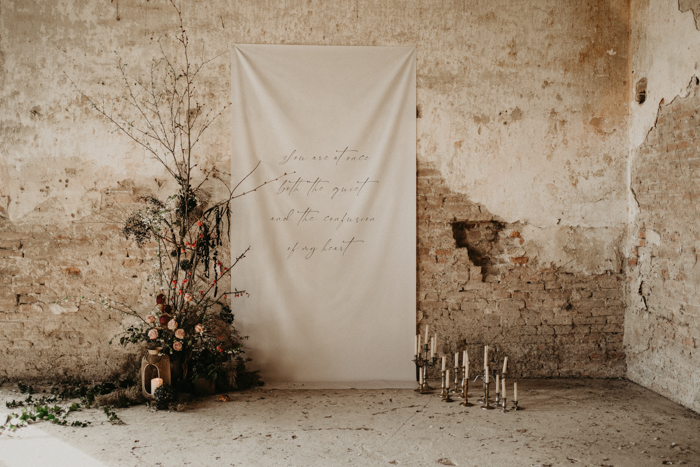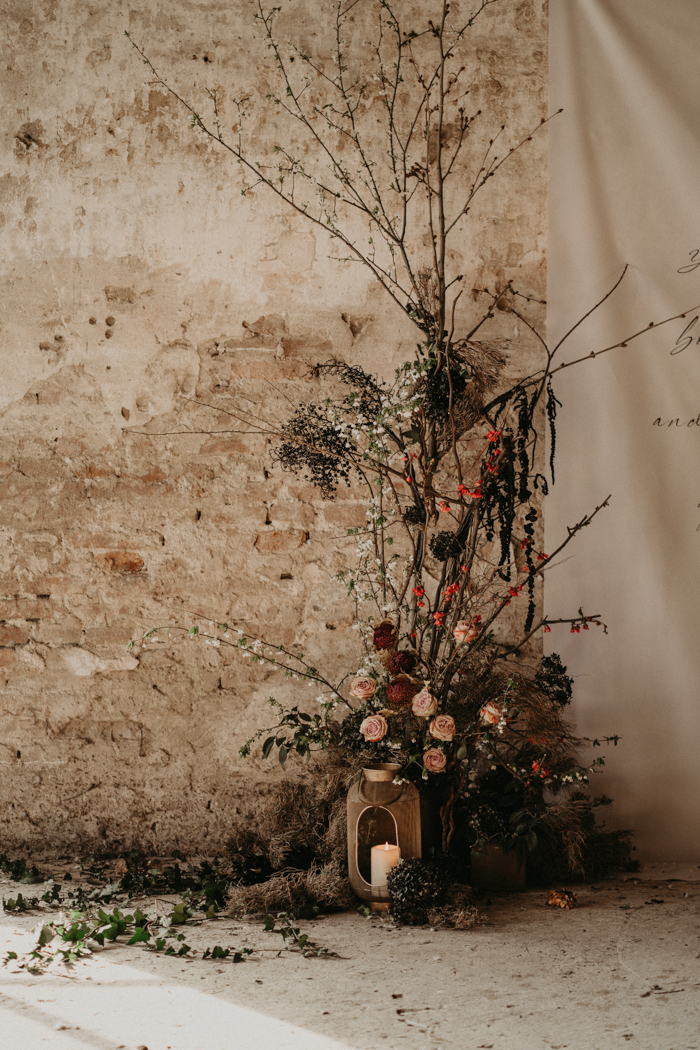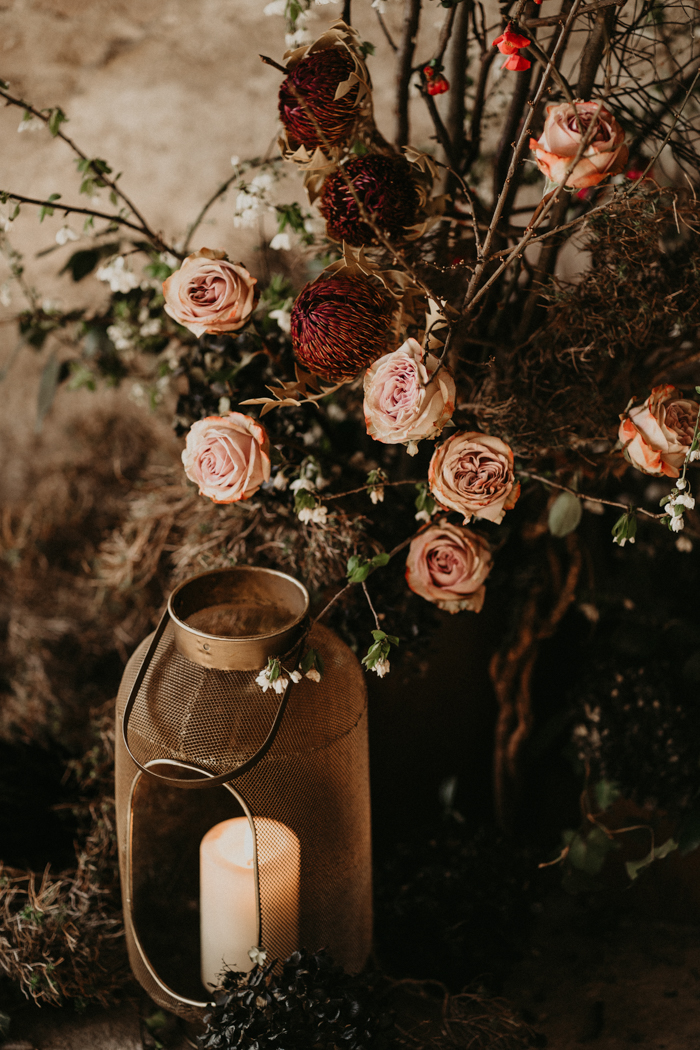 Hand-written Vows Made For A Memorable Moment
The moment that touched us most was exchanging our vows—a moment we'll always carry in our hearts. A moment in which we gave voice to our emotions and our thoughts. It was beautiful hearing our story told aloud. It was truly the most special and most intimate moment of the day.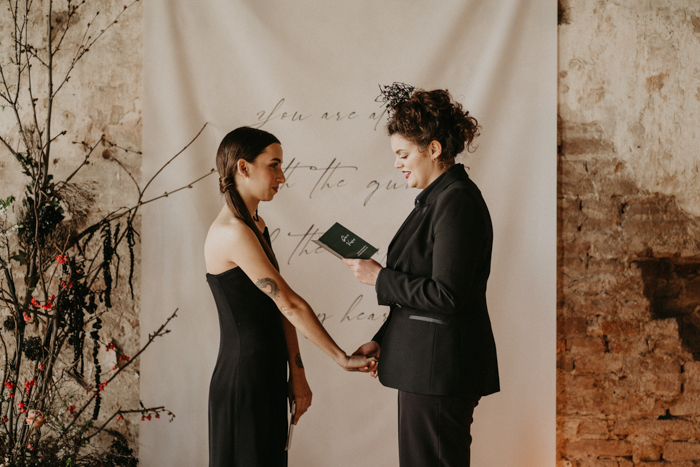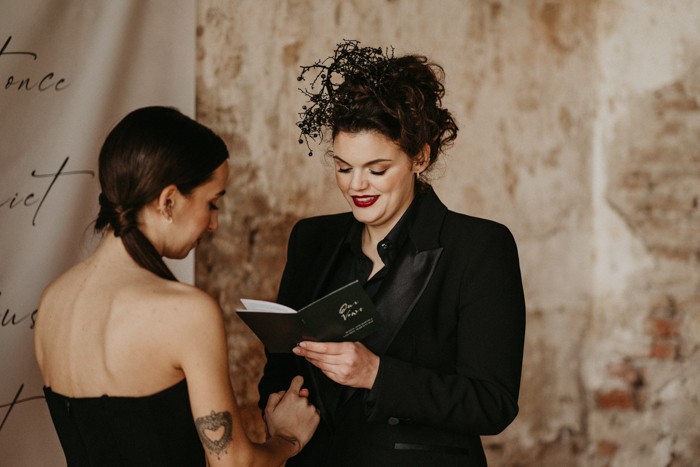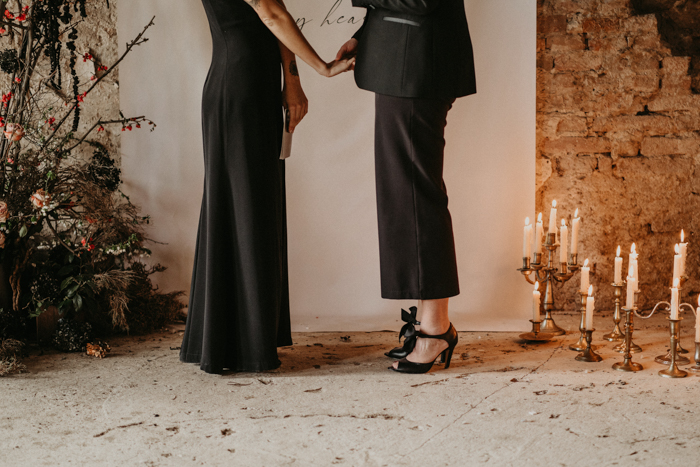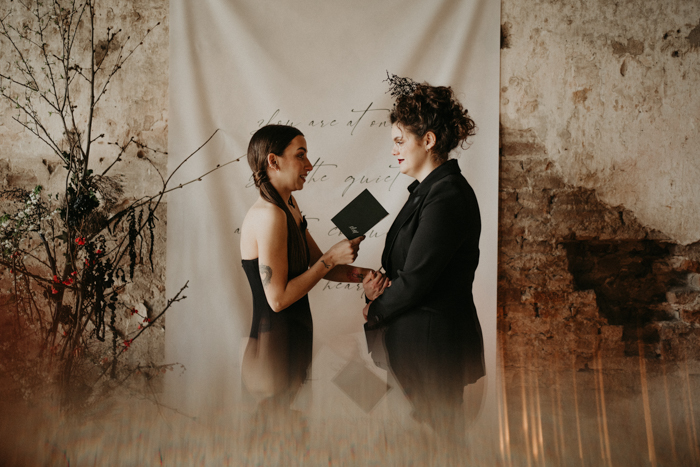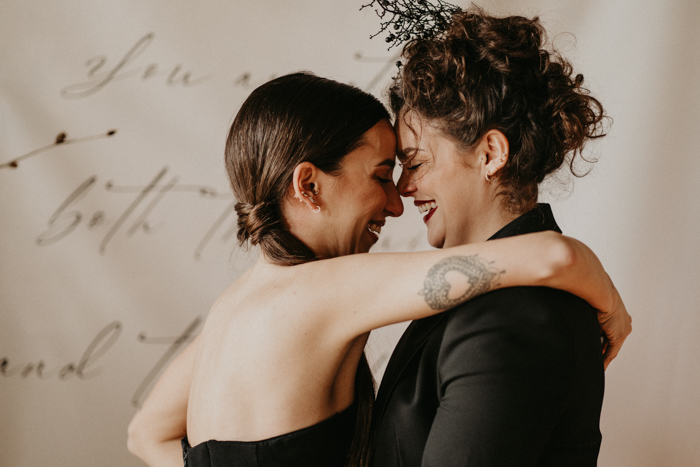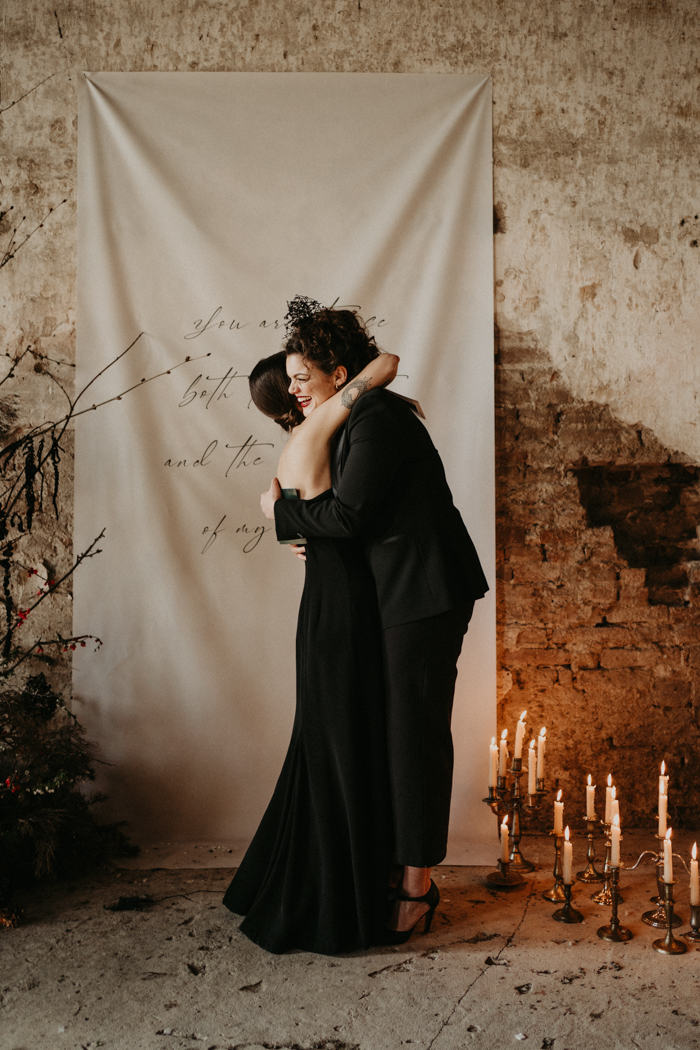 The Venue Was Love At First Sight
We knew right away that we wanted a location with a strong character. And with Villa La Favorita it was love at first sight. We were amazed by its strength in resisting battles and bad weather over centuries—managing to preserve its majestic beauty. A vision in which we found many correlations with our own love story.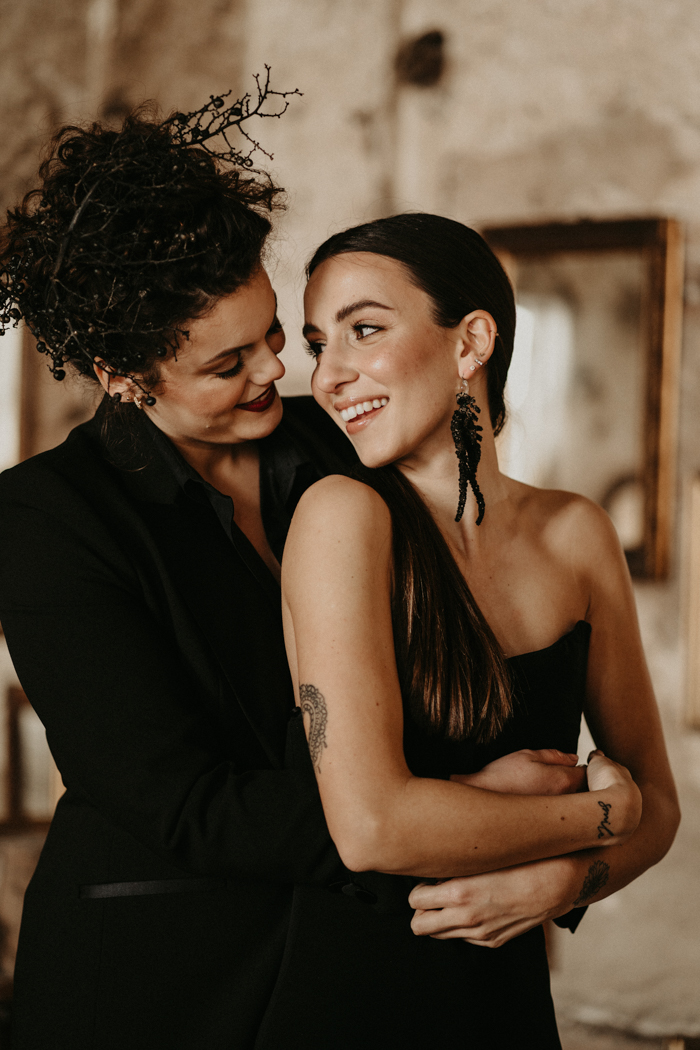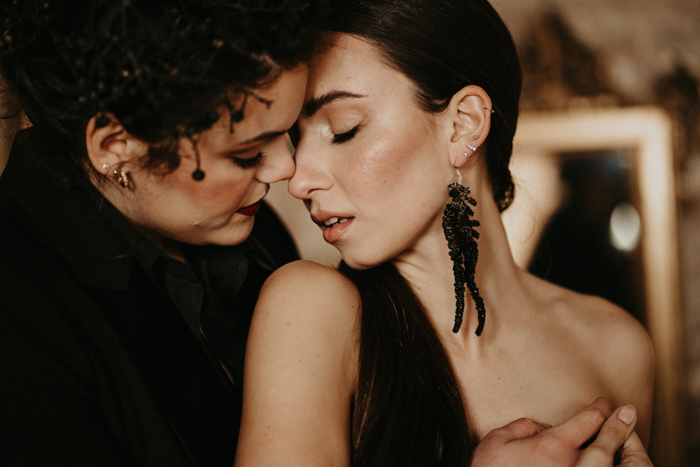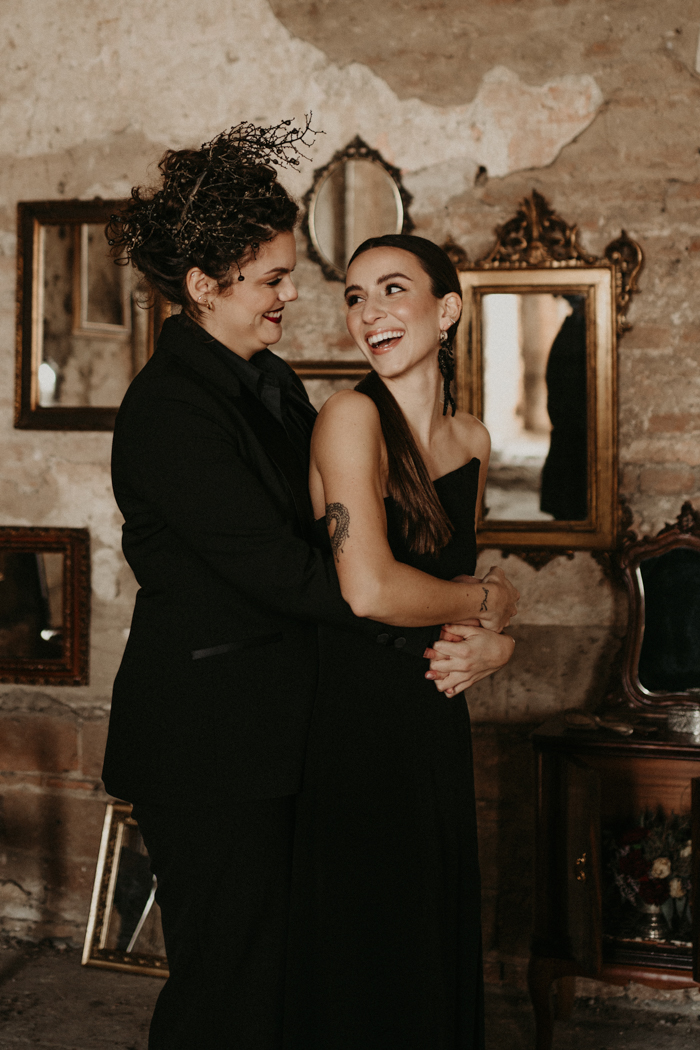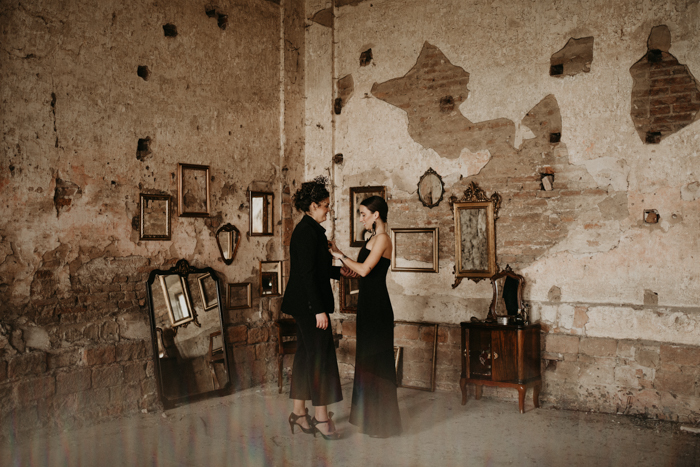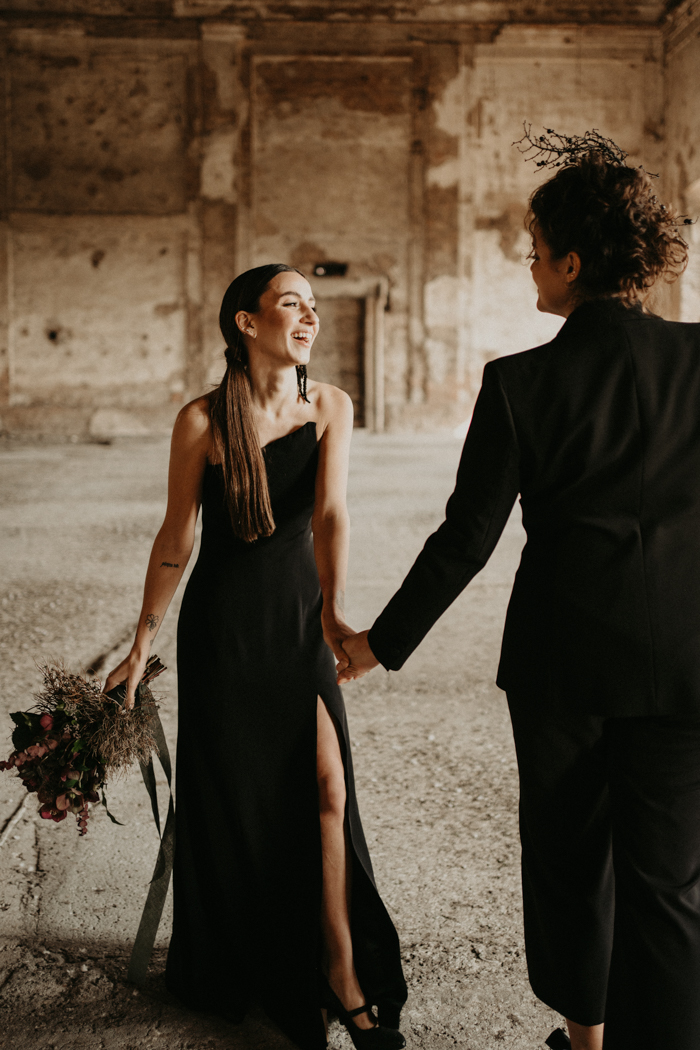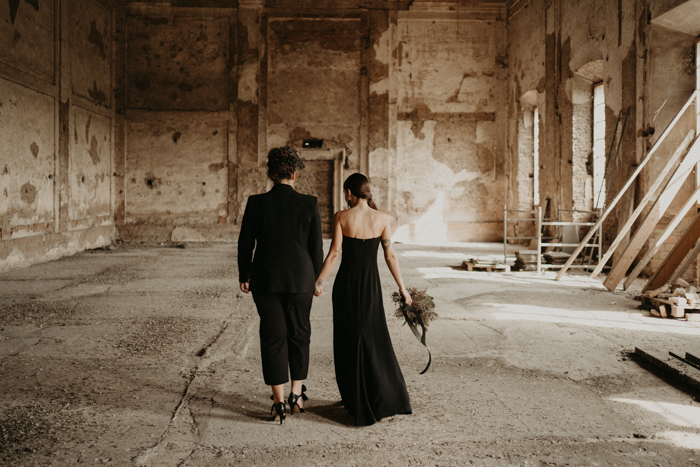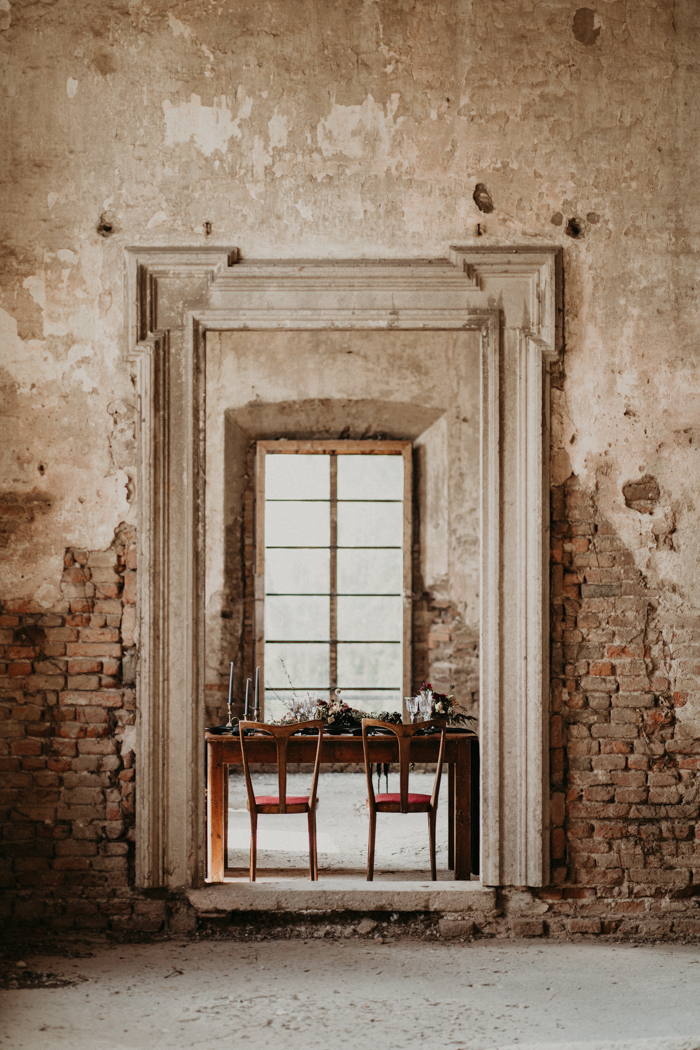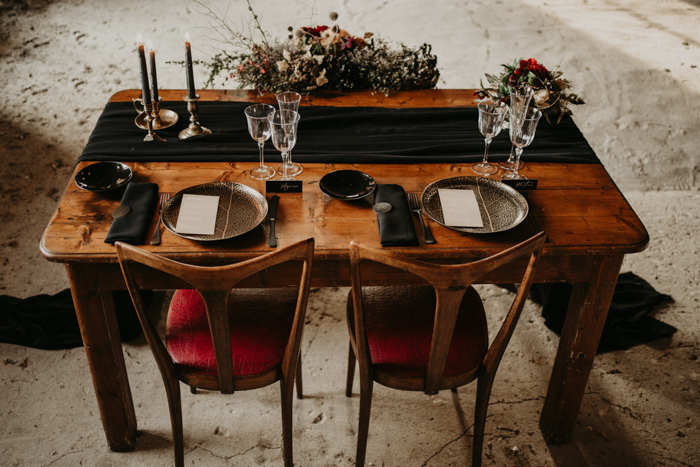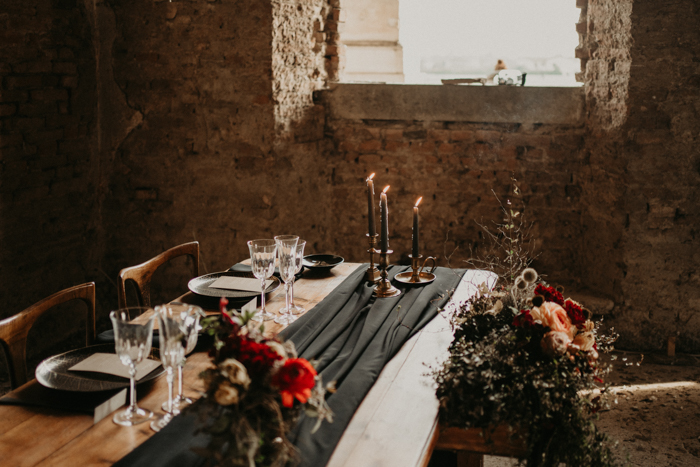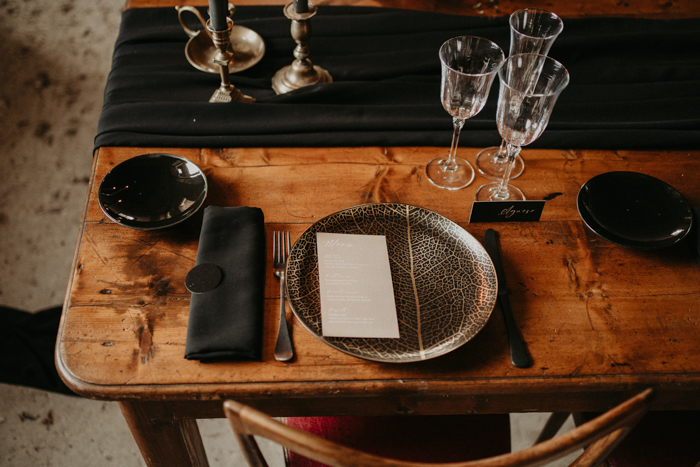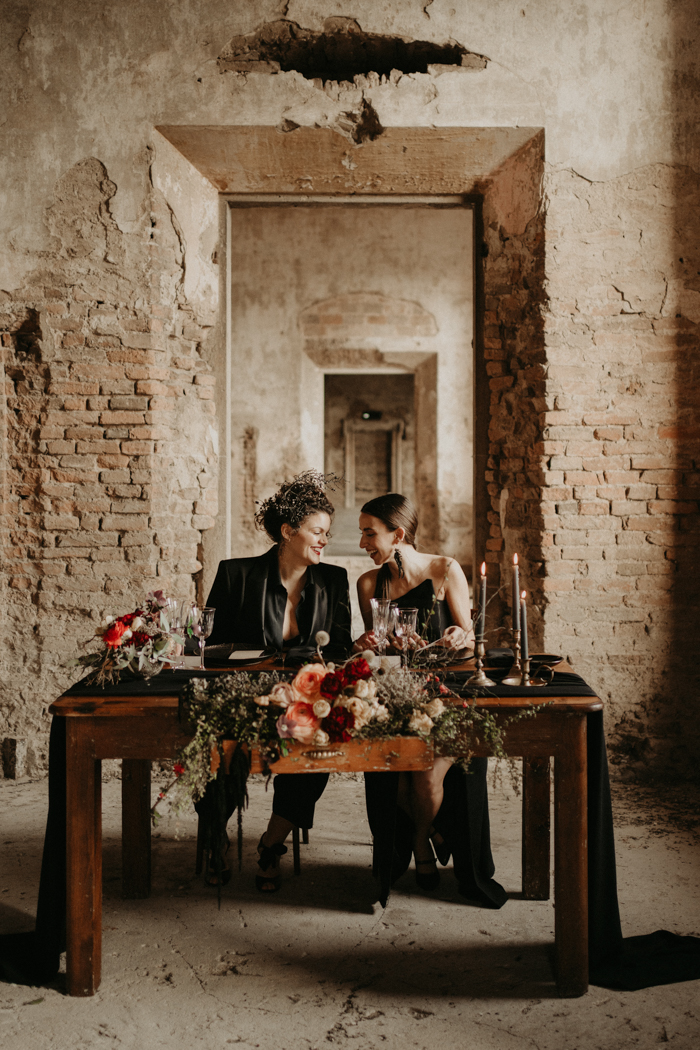 Silvia Poropat was incredible. Since our wedding was going to be one of a kind, we also wanted a photographer with a unique style. We couldn't have chosen better. We felt completely comfortable in front of her, even though we're not used to being photographed. With her patience and calming attitude she managed to make us relaxed while she captured the smallest gestures and big emotions. The final pictures are such a dream!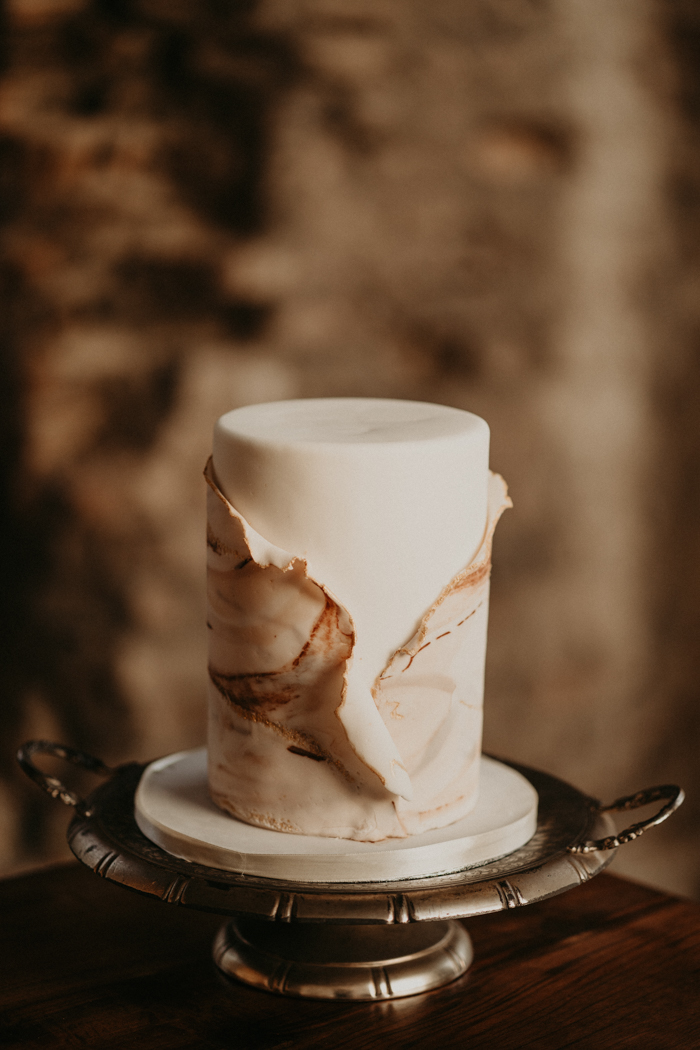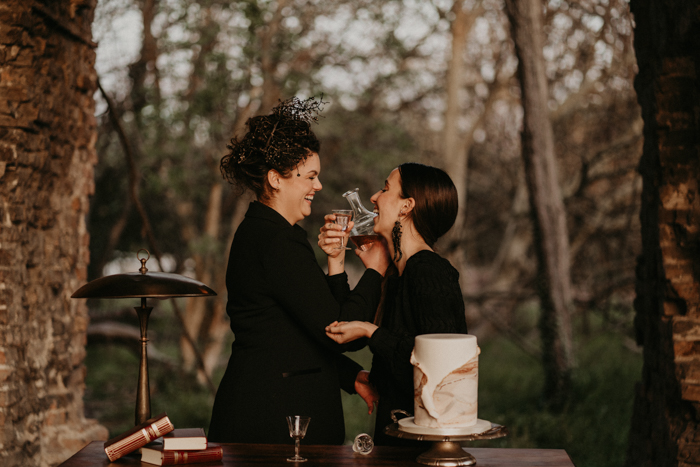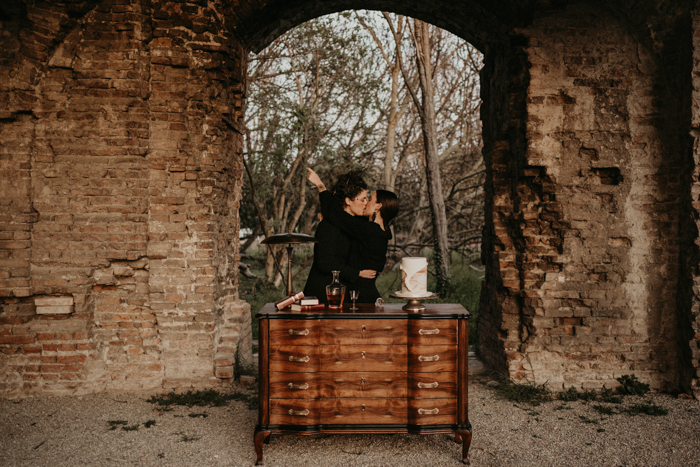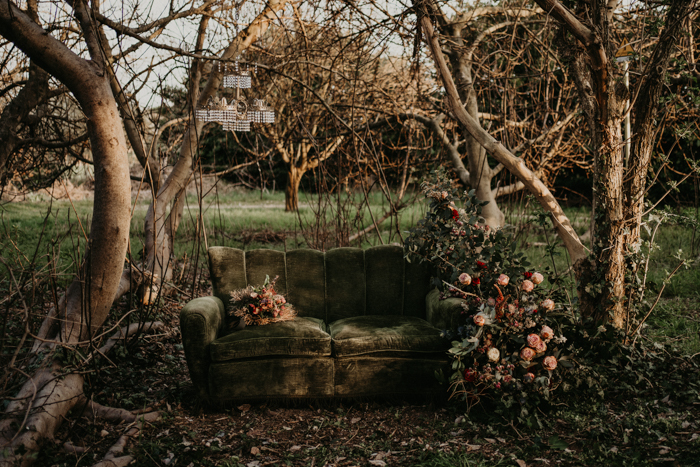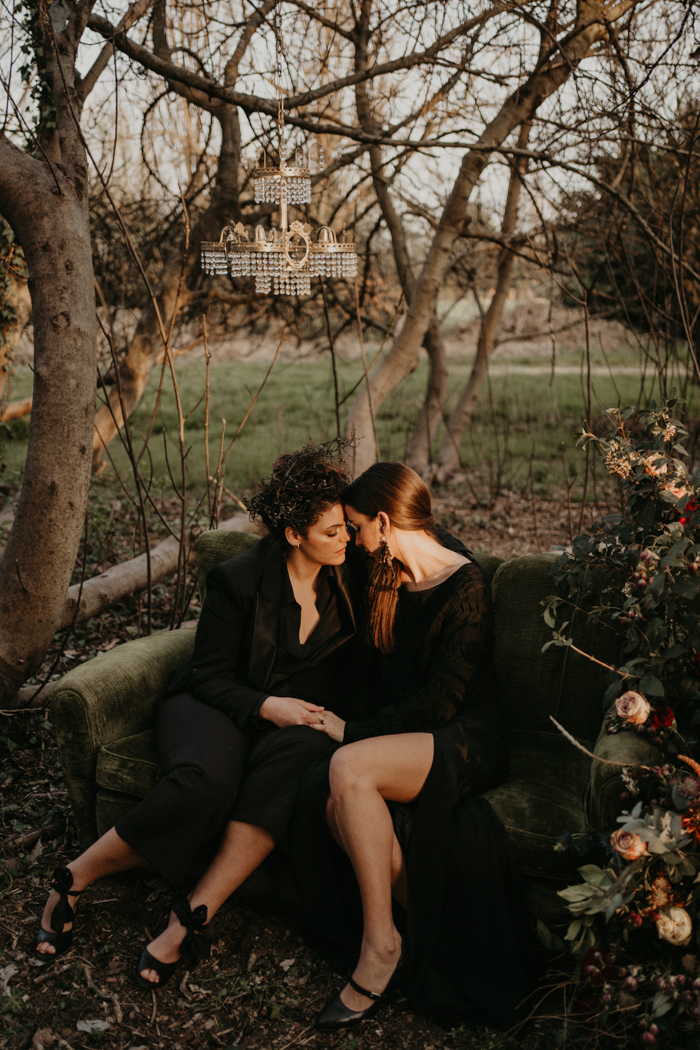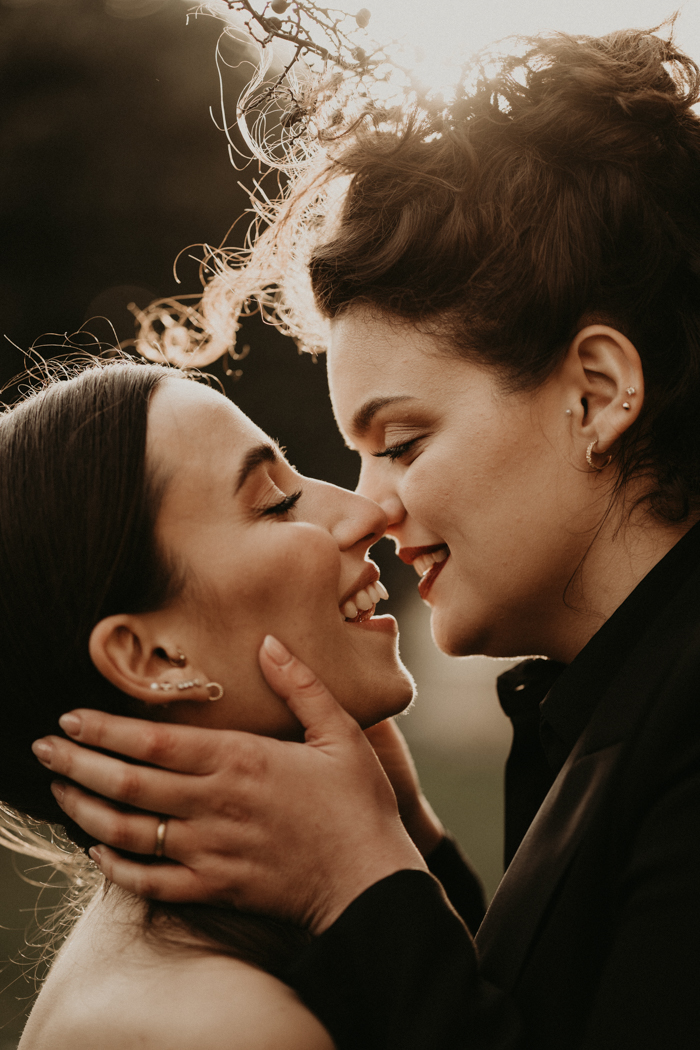 Congratulations Agnese and Martina on their Villa La Favorita elopement. Big thanks to Silvia Poropat and Junebug Members Luno Films for beautifully capturing every detail—from the fashion to decor—that proves choosing an elopement-styled ceremony doesn't mean you have to sacrifice stunning decor elements.
Whether you're exchanging intimate "I do's" in a jaw-dropping national park, in your backyard, or on top of a mountain, there are endless ways to personalize your big day. If you and your partner are hoping to add unique wedding elements that'll set your small celebration apart, check out this guide for decorating your elopement.