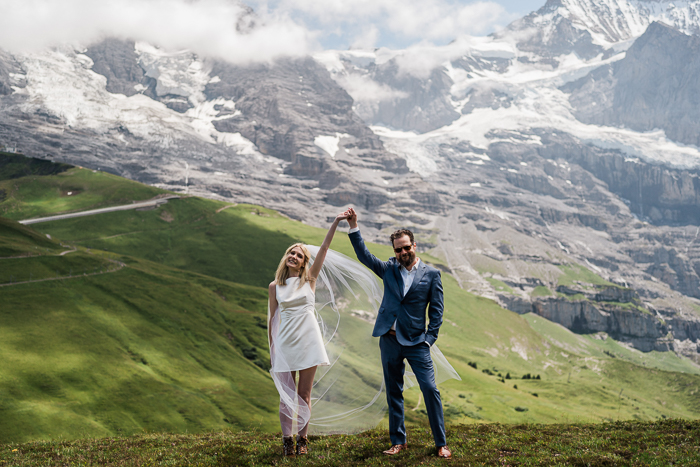 While planning a trip to Europe, Meaghan and Justin jokingly tossed around the idea of tying the knot while they were there. But then something just clicked! The pair have always known that they wanted something unique and unconventional for their big day, and a Switzerland elopement was an epic way to cross such an important milestone off their bucket list.
With the most picturesque backdrop, they exchanged handwritten vows overlooking the Swiss Alps. It was followed by a picnic in the grassy meadow and reading letters from their loved ones. The mountains were calling, and this sweet couple answered. It was a long hike, but the panoramic views and their private moments made the experience totally worth it.
Are you looking to elope in a breathtaking and romantic setting? Take notes from this oh-so-scenic elopement for all kinds of steal-worthy ideas. Keep on scrolling and draw inspiration from these jaw-dropping images captured by Made in the Mountains Photo.
The Couple:
Meaghan and Justin
The Wedding:
Bern, Switzerland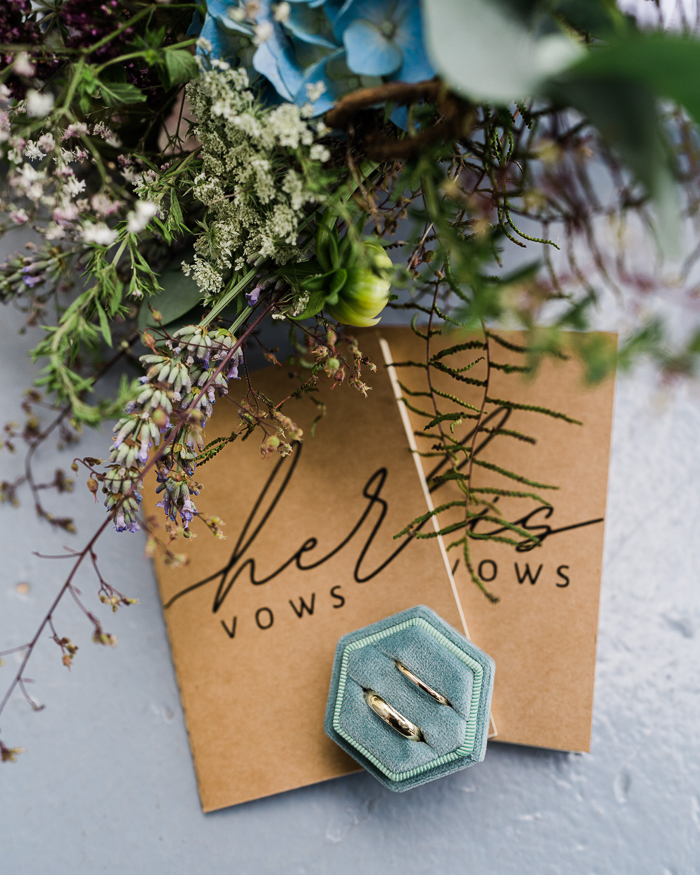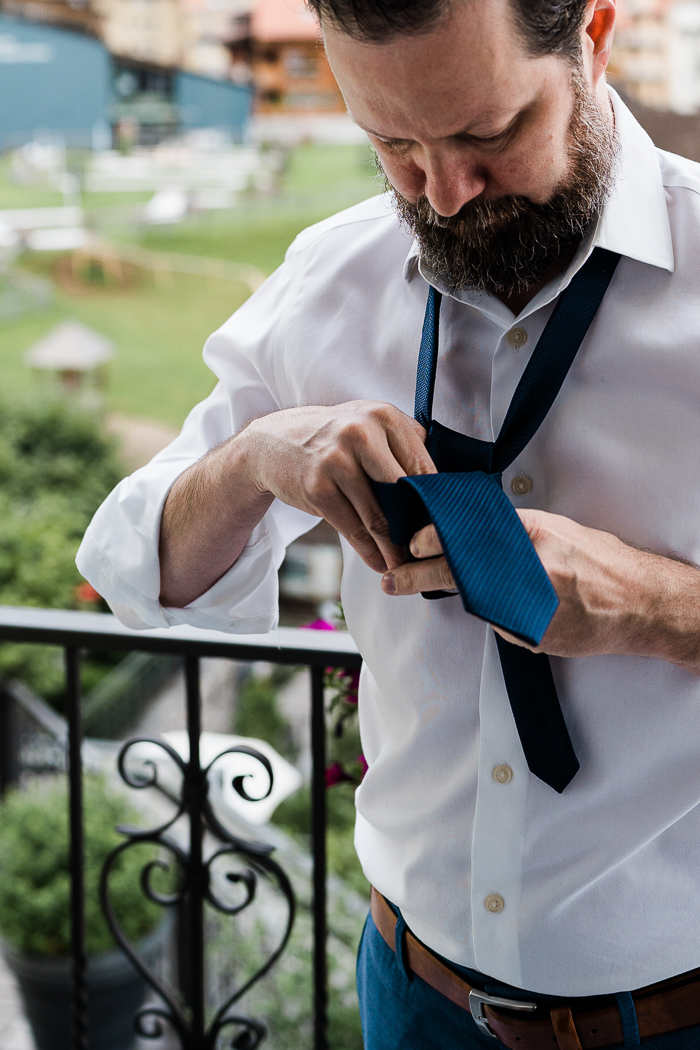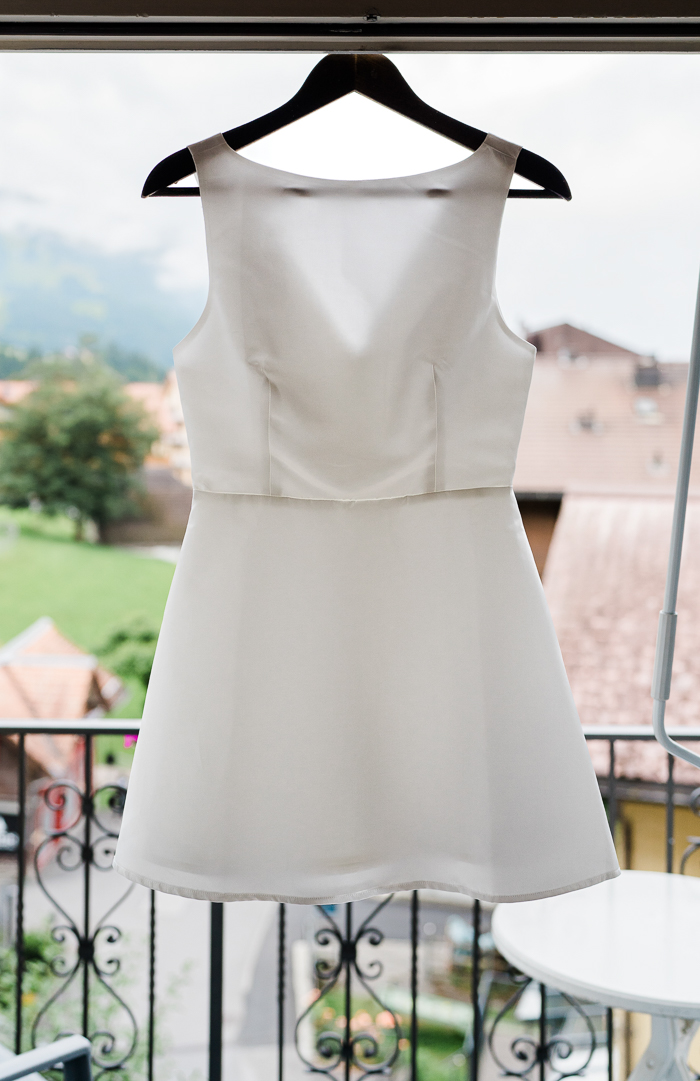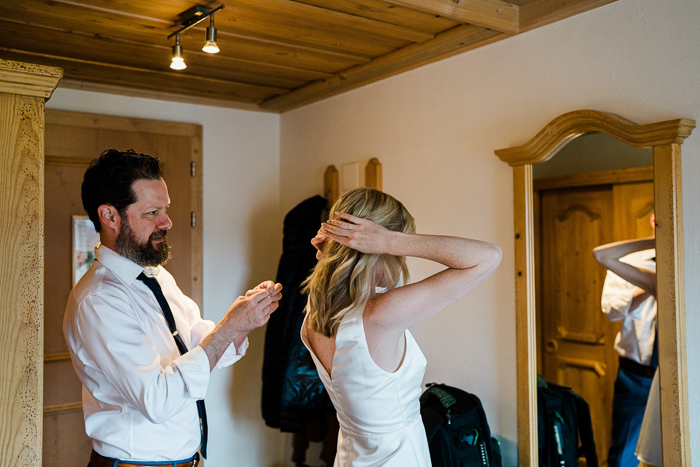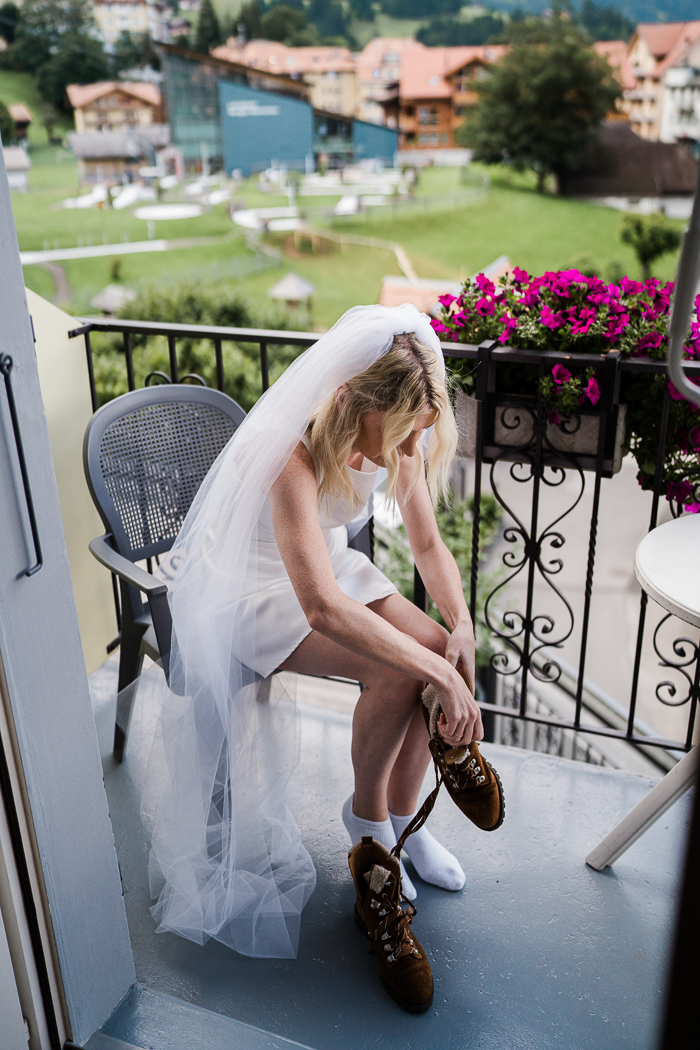 How Their Switzerland Elopement Came To Be
We wanted a day that was intimate, romantic, and non-traditional. We were already planning a trip to Europe and jokingly tossed around the idea of eloping while we were there, but it ended up sparking something and evolved from there. Switzerland had long been on our travel bucket list, and once we started researching the possibility of eloping there, we knew we had honed in on something unique and special.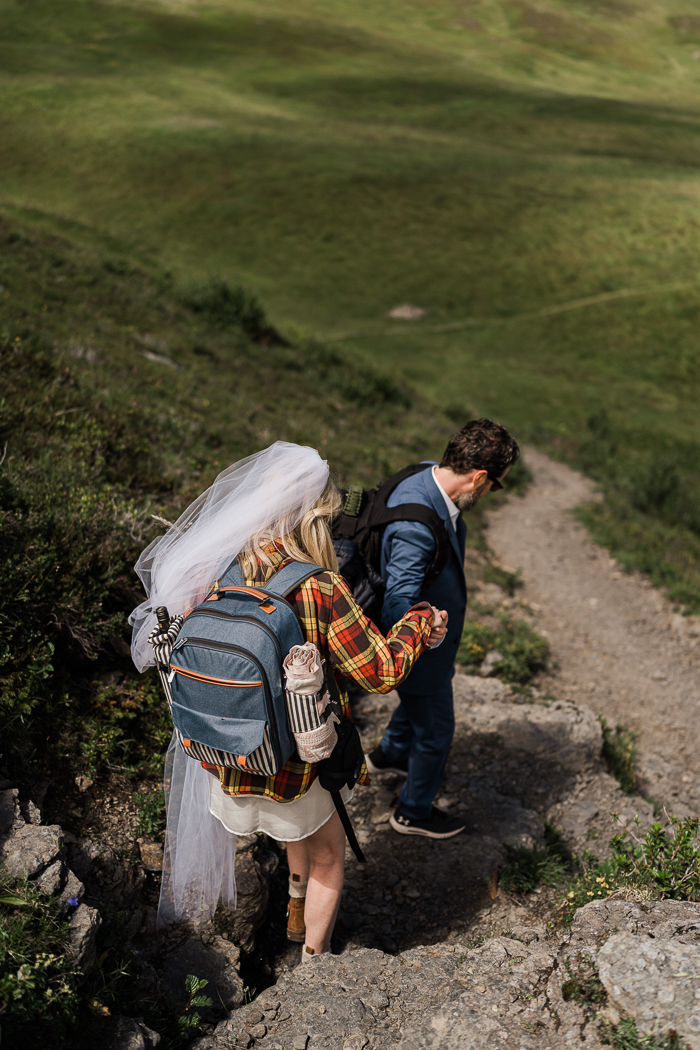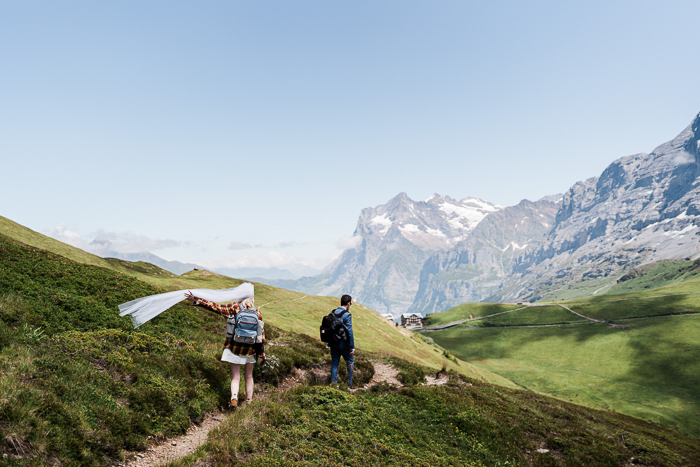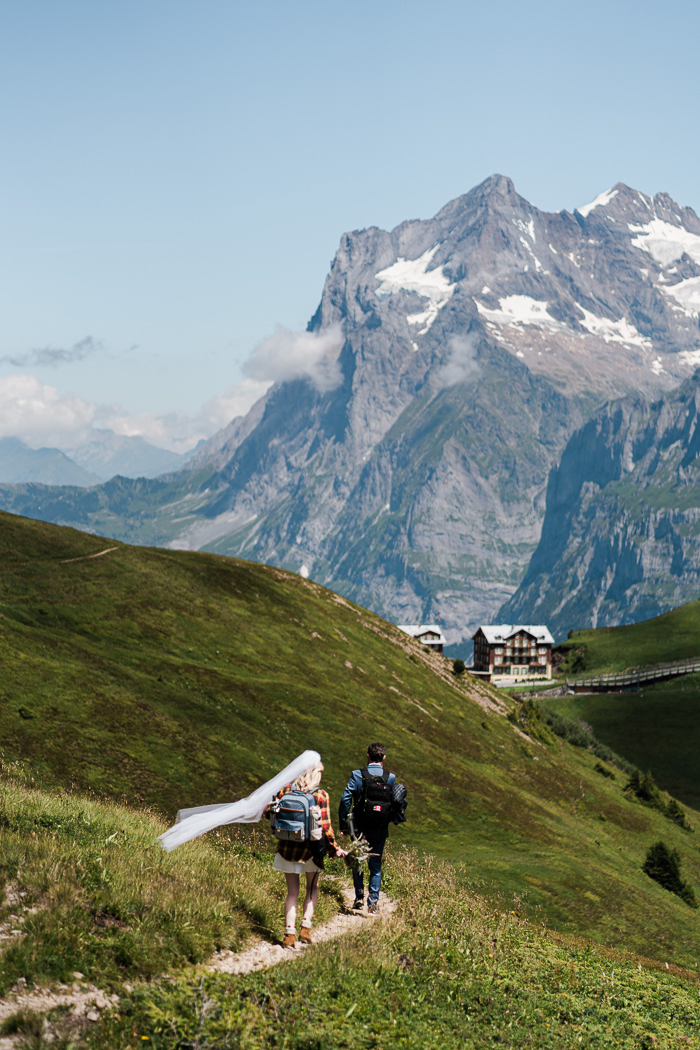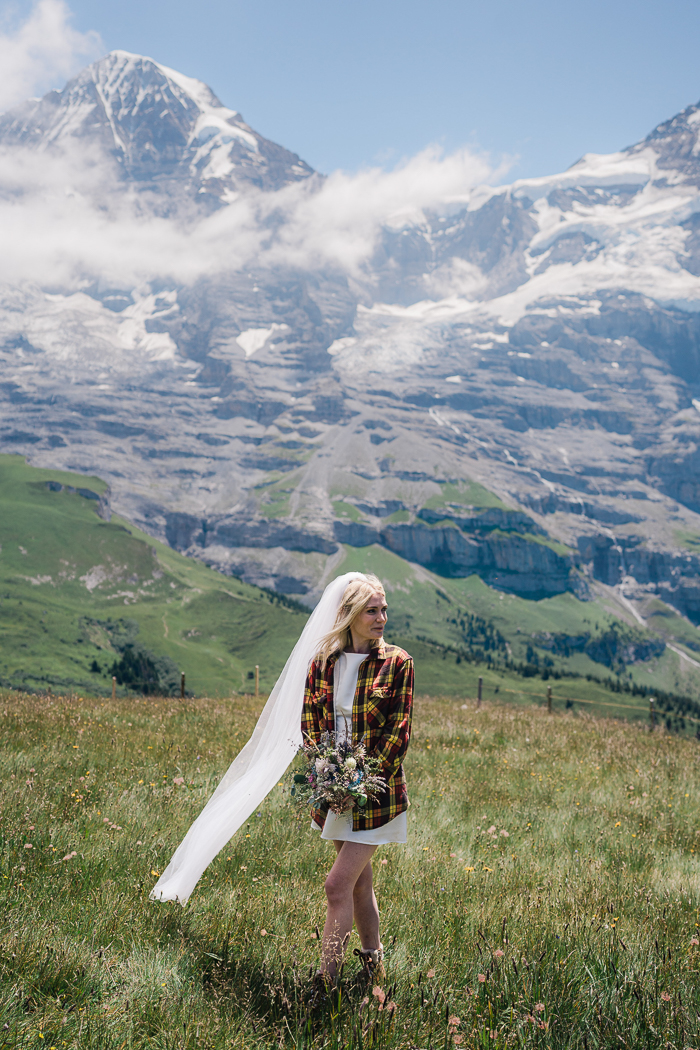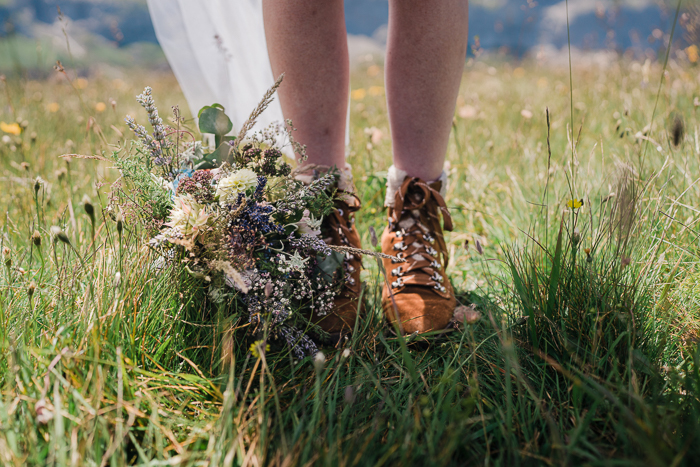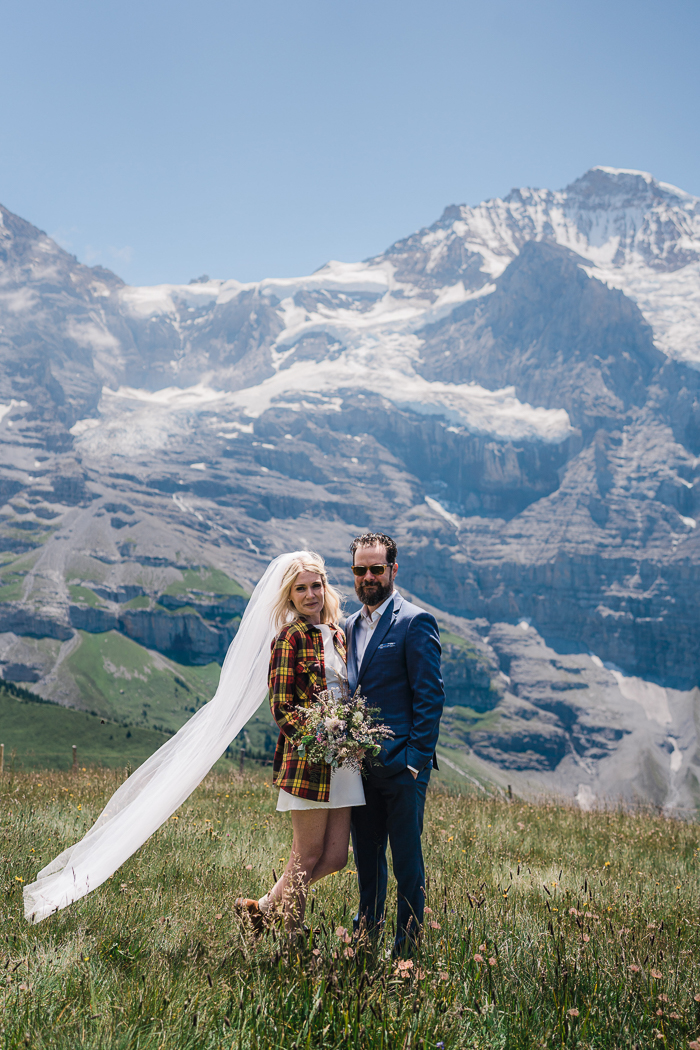 The Groom's Attire Coordinated With The Bride's Bouquet
Justin looked so very dapper in his blue suit. A few days before the wedding, we found him a pocket square in the iconic Edelweiss pattern that coordinated perfectly. It also mirrored the edelweiss incorporated in my bouquet and felt like a nice homage to the stunning locale.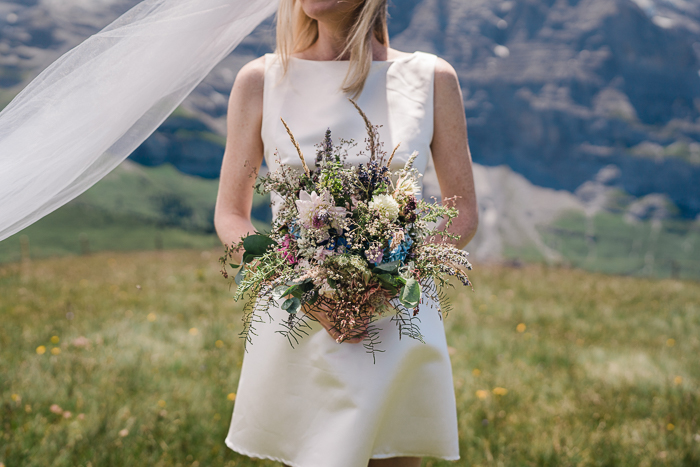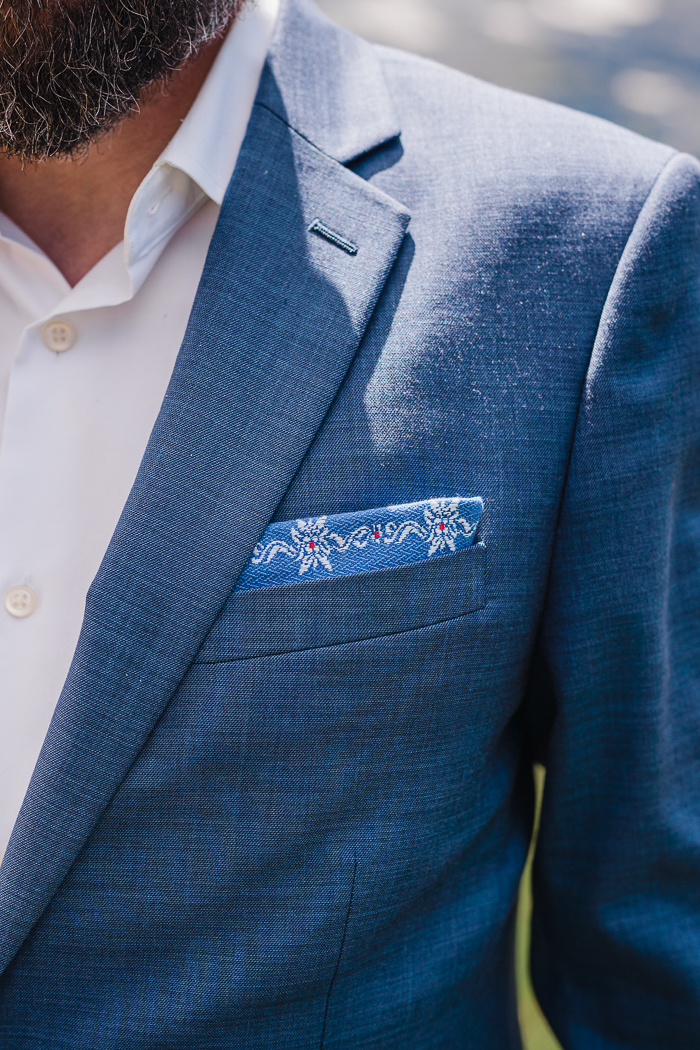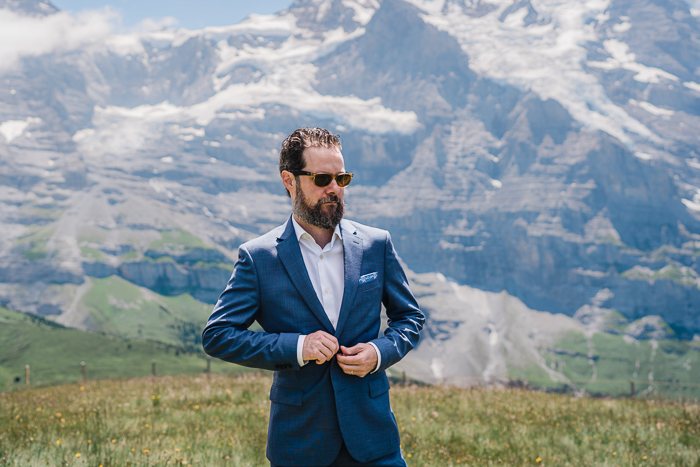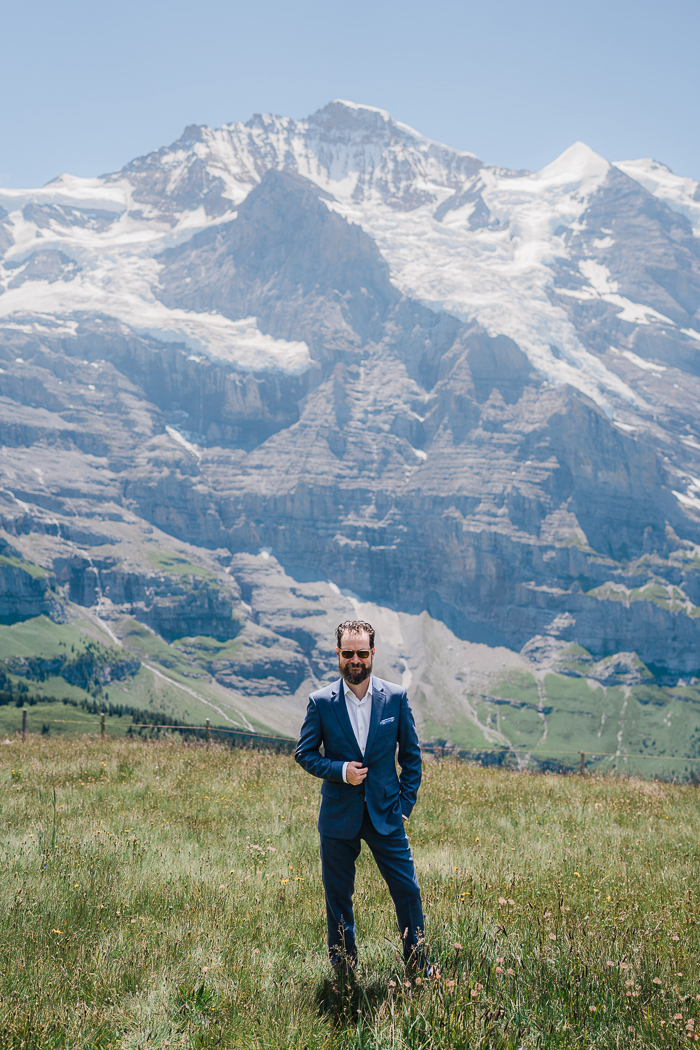 Focusing On The Wedding They've Always Envisioned
We stayed true to planning a day that was authentic to us. There can be a lot of mixed reactions and emotions that come along with an elopement, but ultimately we knew what we wanted and what would be most meaningful for us. It was the perfect choice for us as a couple and afforded us a day to focus entirely on one another and our commitments. It's hard to pinpoint a single part of a day that was so unbelievably memorable, but if we had to pick, it would be exchanging our vows. Getting to share those words with one another surrounded by so much natural beauty is something we won't soon forget.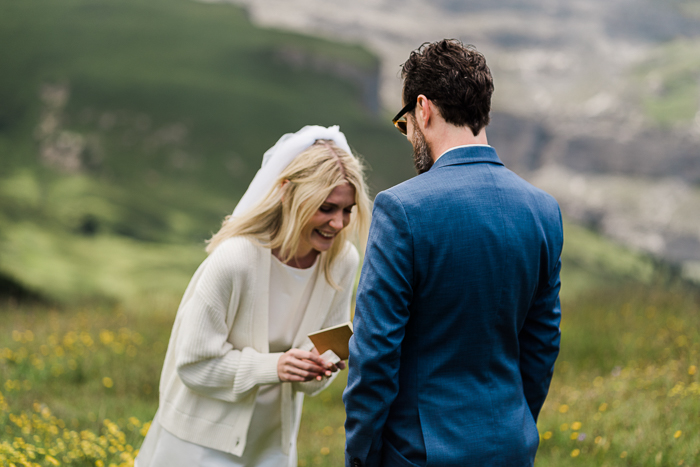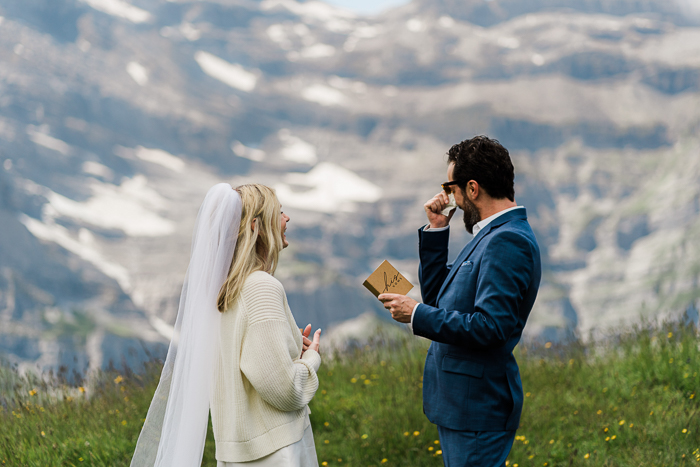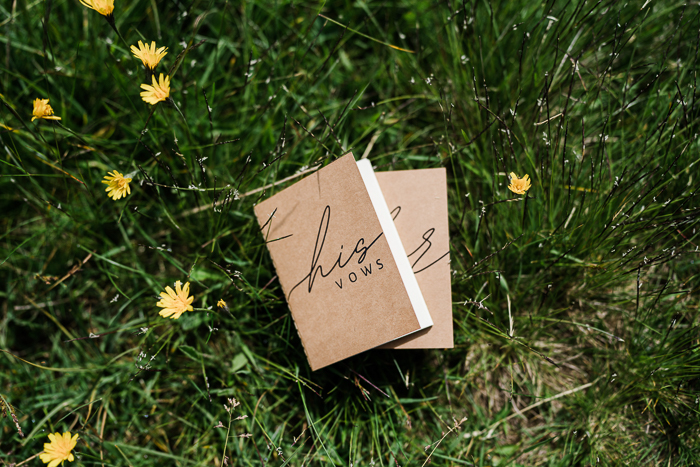 Shop Custom Vow Books: 1. Wedding Vow Books Personalized 2. Vow Books Set of 2 3. Personalized Vow Books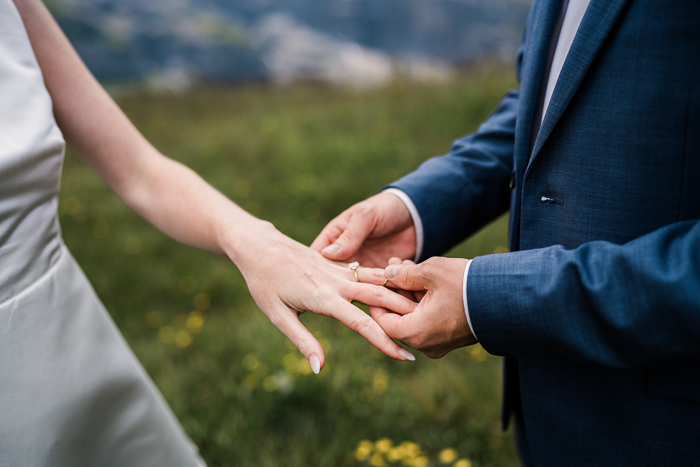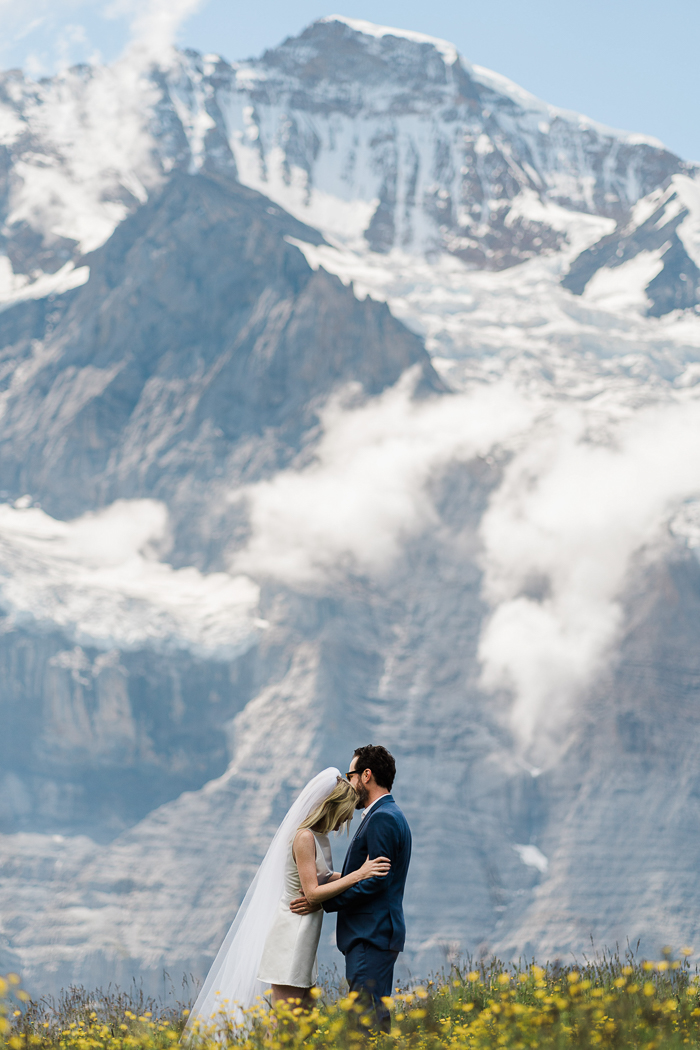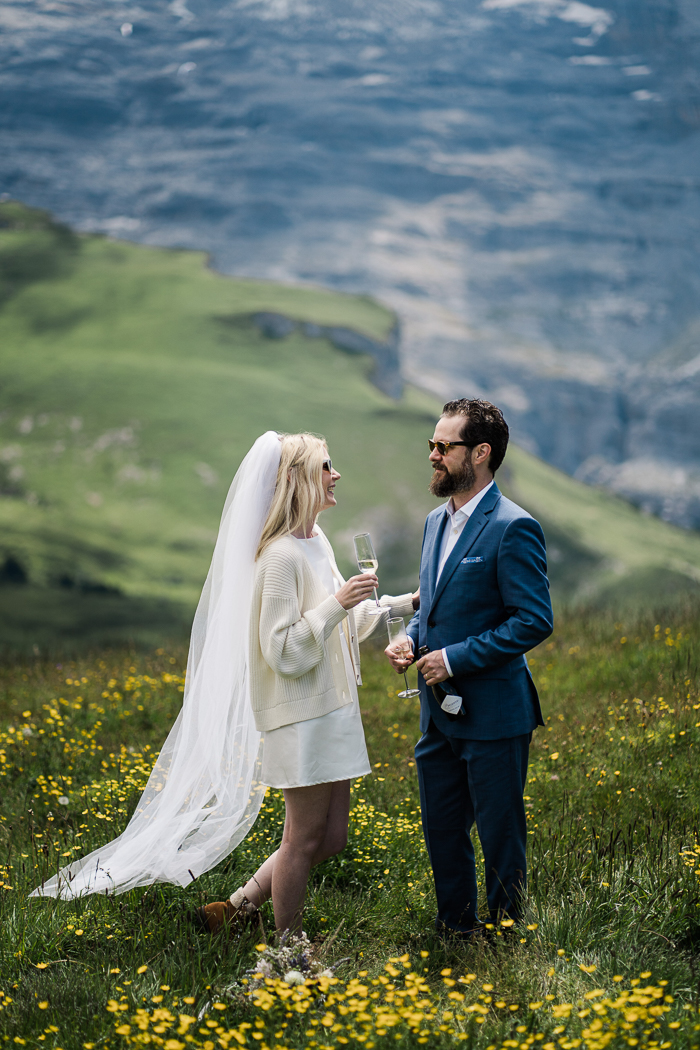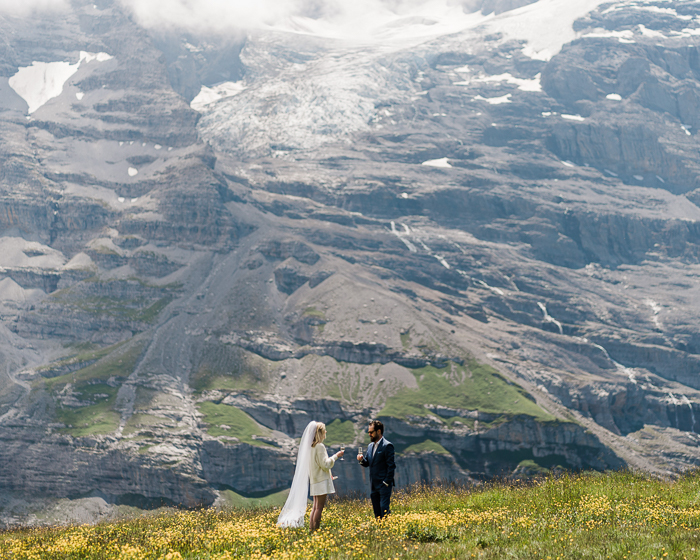 Choosing A Dress That Was Comfortable Enough To Hike On
I wanted a look that was timeless and feminine. Hiking was a big part of our day, so I wanted to be comfortable. I've always loved Audrey Hepburn's style–specifically her wedding dress in the movie Funny Face. The Reformation Zenni dress felt reminiscent of that. It had a very classic quality about it. I also loved the juxtaposition of the chic elegance of the dress with the hiking boots, knit cardigan, and plaid.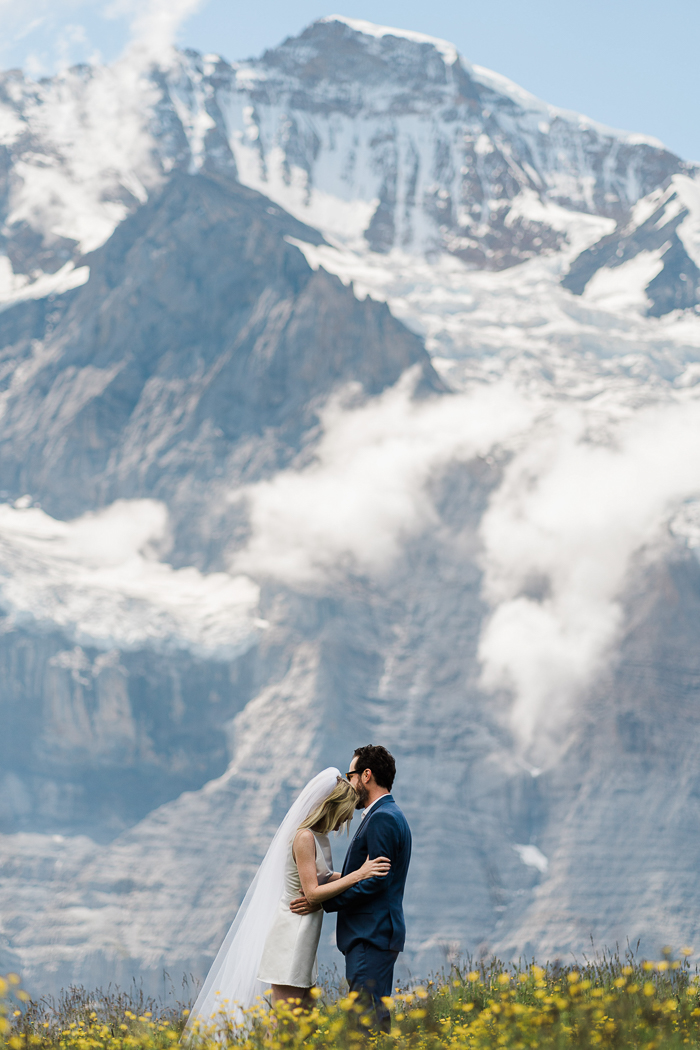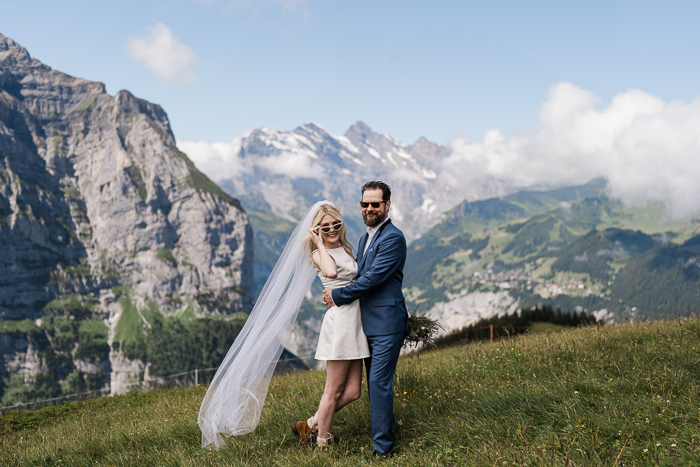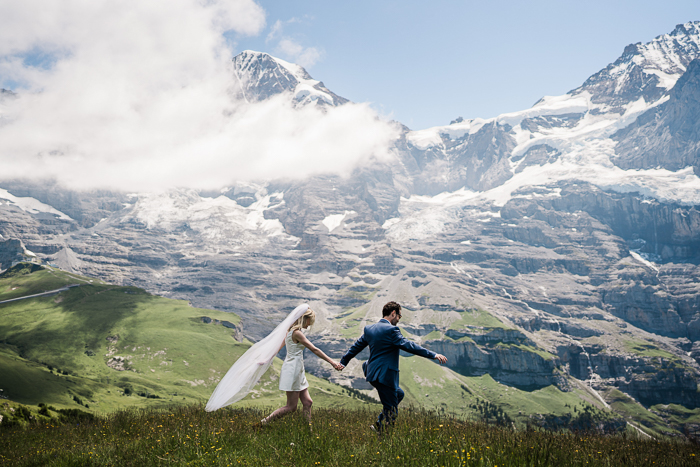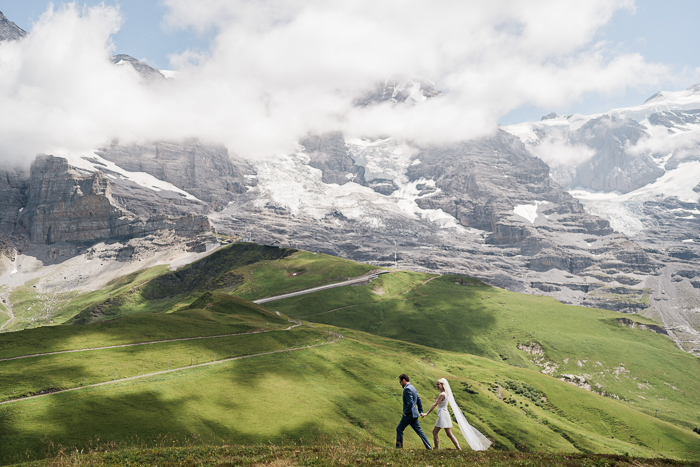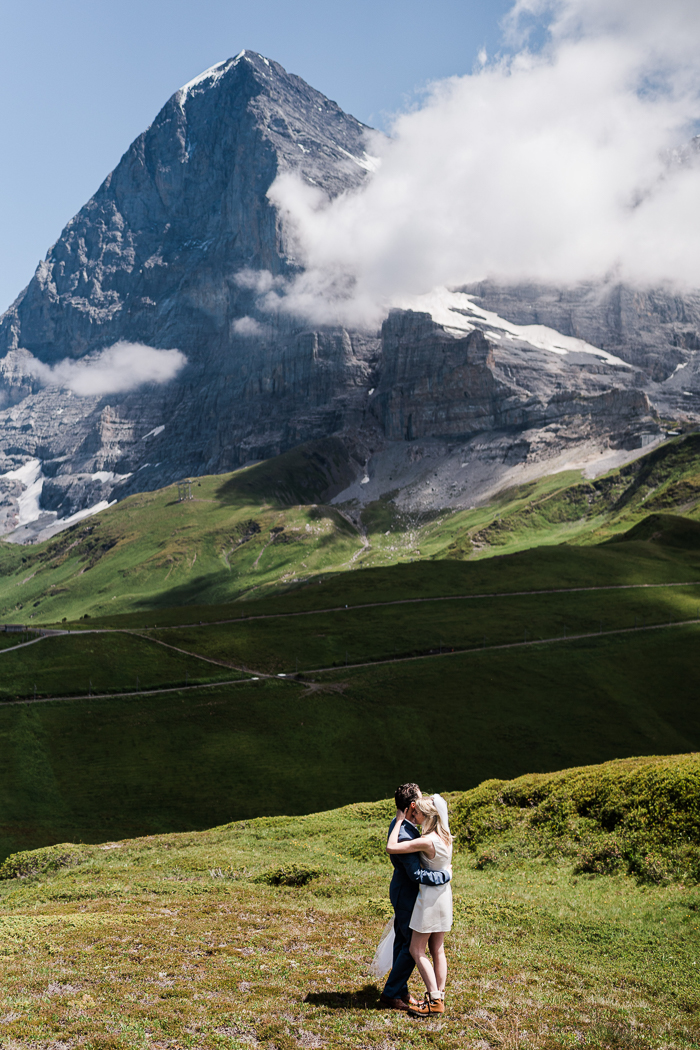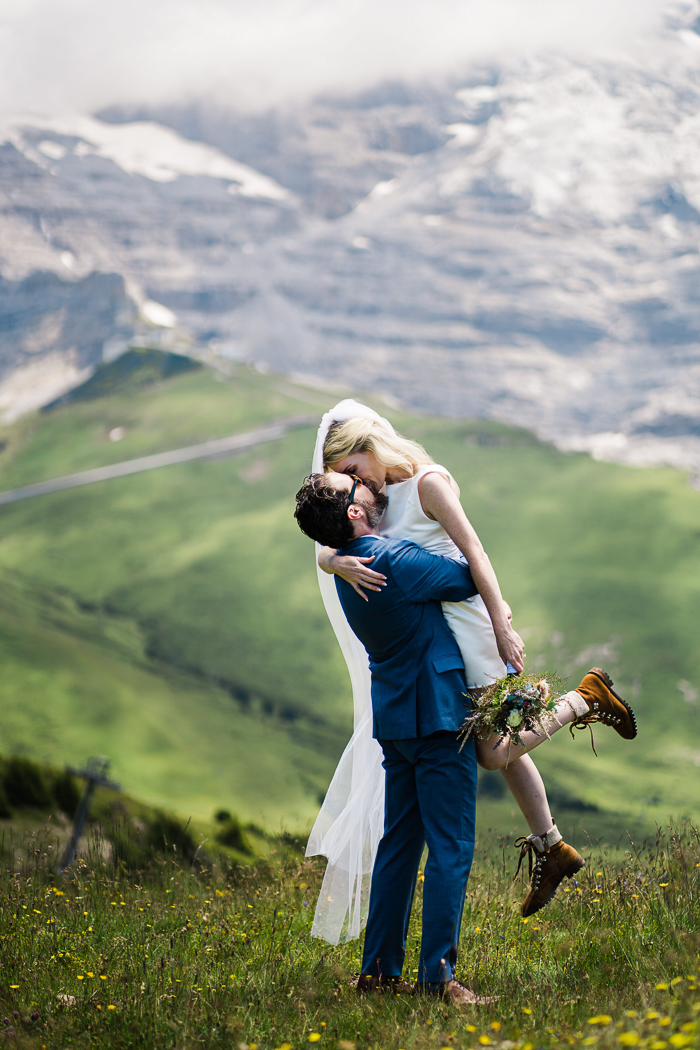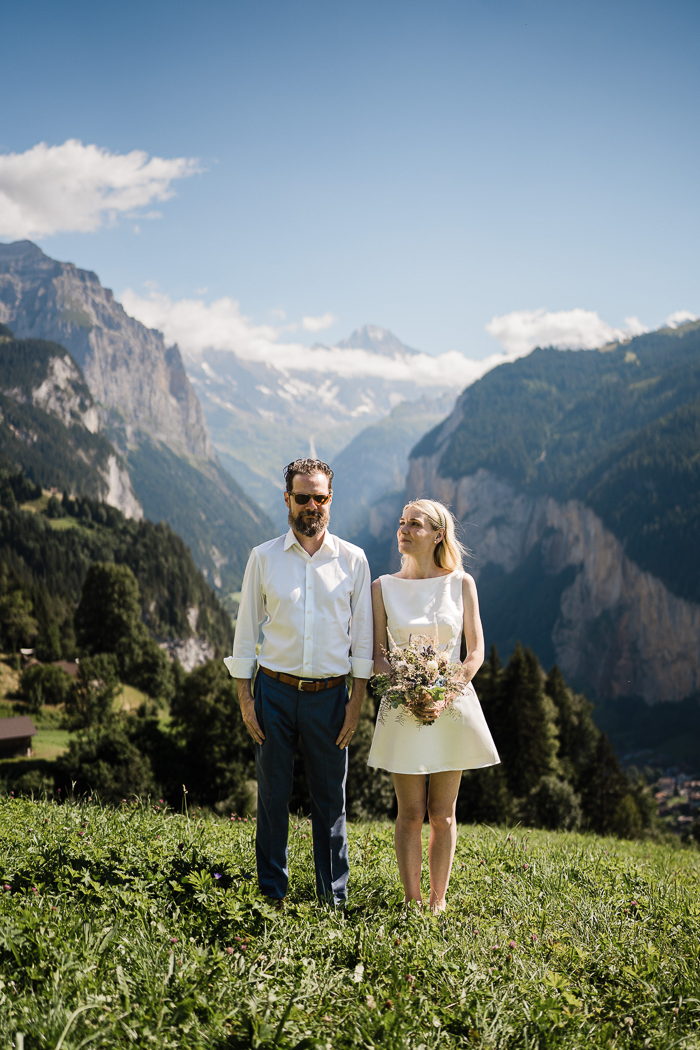 Including Their Loved Ones In Their Switzerland Elopement Ceremony By Reading Their Letters
To include our families, our photographer suggested collecting letters from our loved ones, and we are so glad we did. Reading their thoughts and wishes for us was a special way to include them in our day, even though they weren't physically present.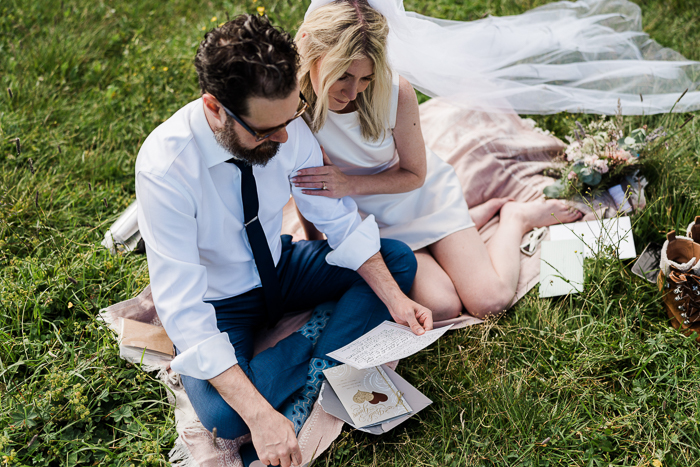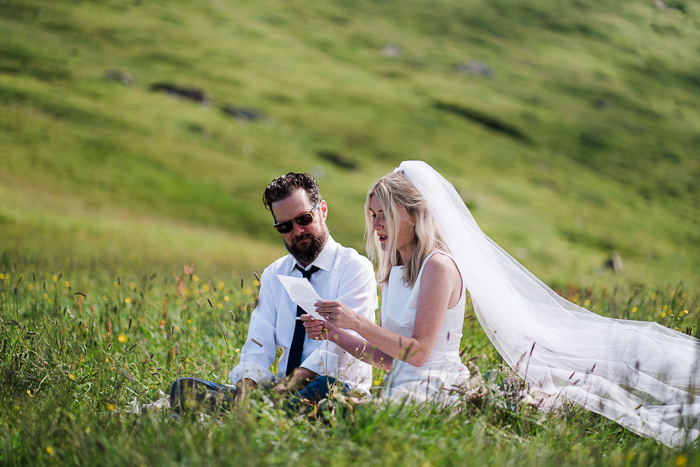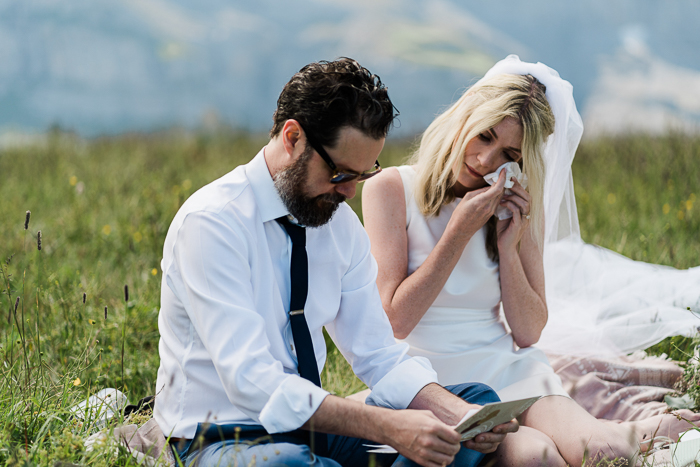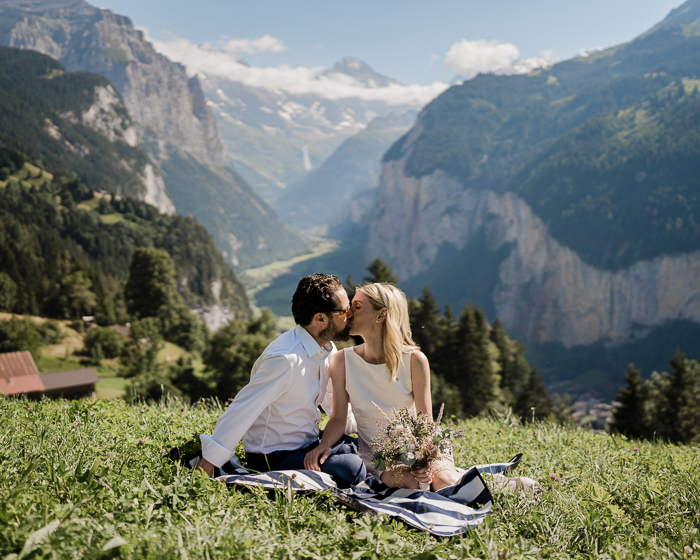 Advice: Take Time To Talk About The Wedding As Well As Your Marriage
Planning such an important event can undoubtedly be stressful, but above all else, it should also be joyful. If it's anything less, it may be time to sit down as a couple and reidentify your priorities for the day. And for as much time as you spend talking and planning for the wedding day you want to have, spend just as much–if not more–talking about the kind of marriage you want to have.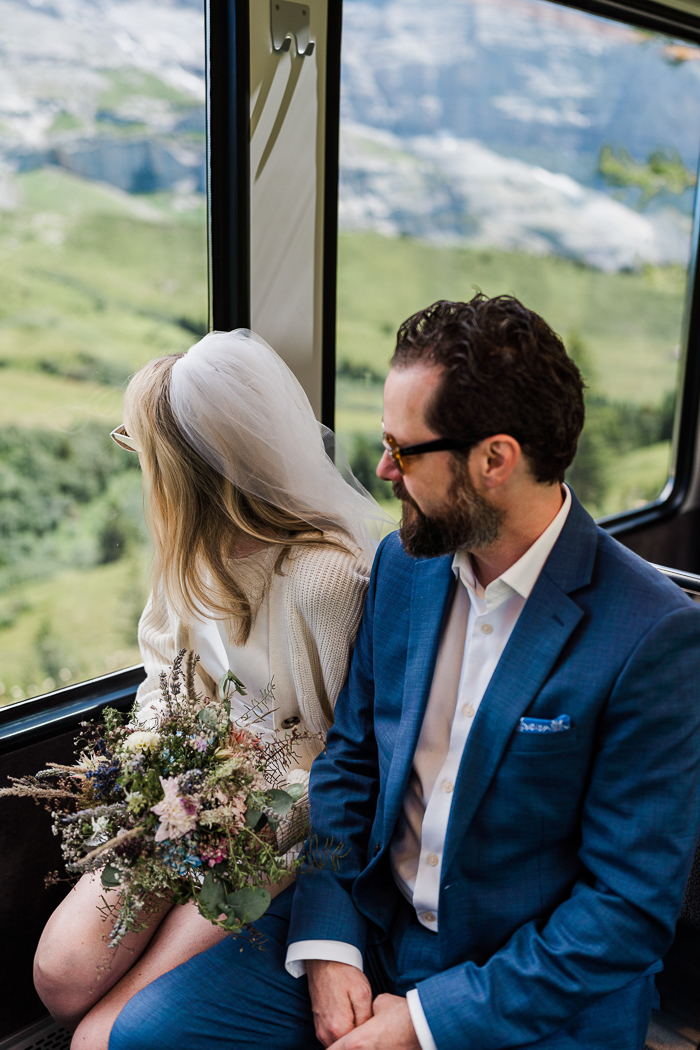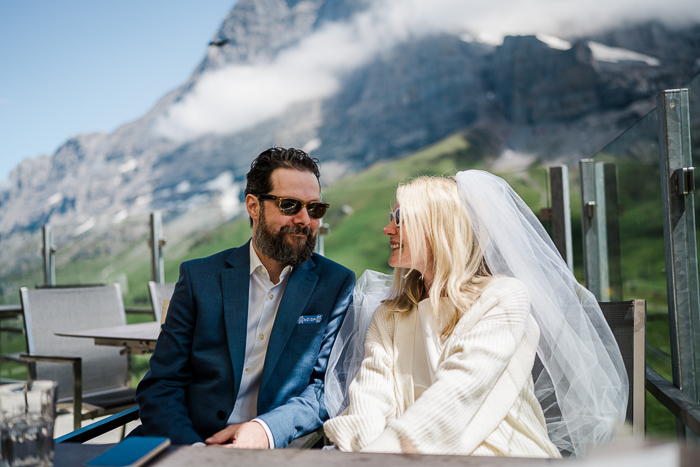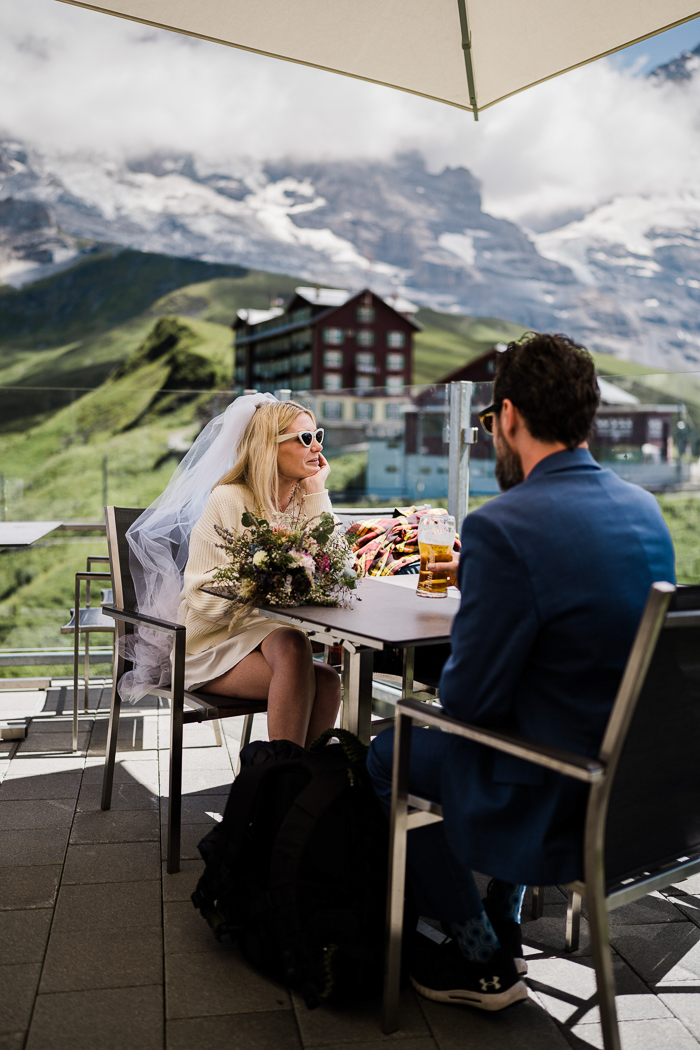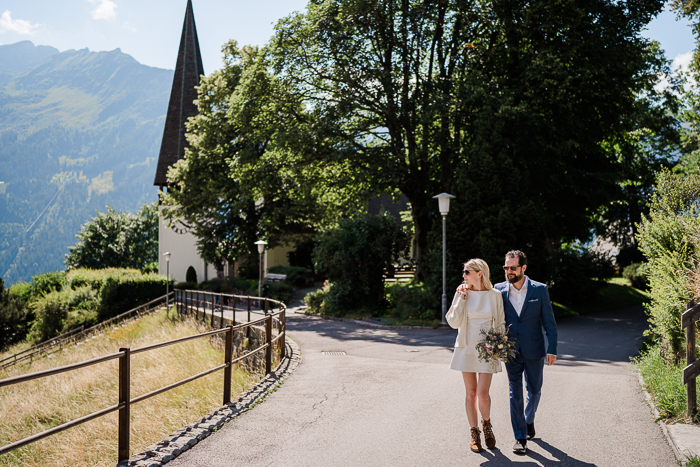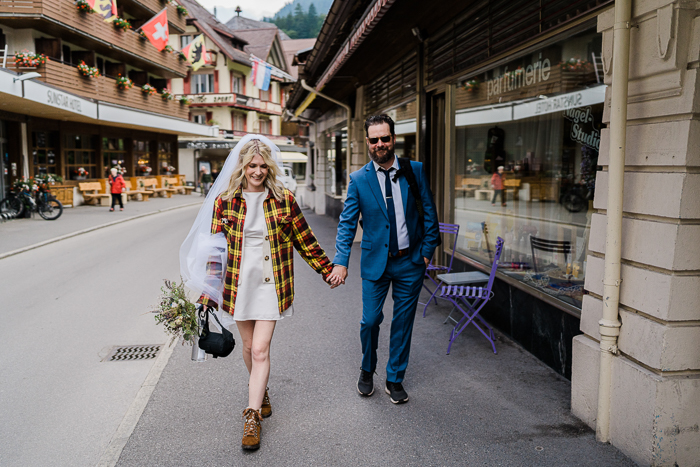 When looking for the perfect place to tie the knot, sometimes you just have to go with your gut, just like Meaghan and Justin. Congratulations to the happy couple on their modern and romantic Switzerland elopement.
And a big thank you to Made in the Mountains Photo for capturing every single moment of this unforgettable milestone in this couple's life. Their intimate celebration proves that all you need is each other—and an epic view—to make the most cherished memories.